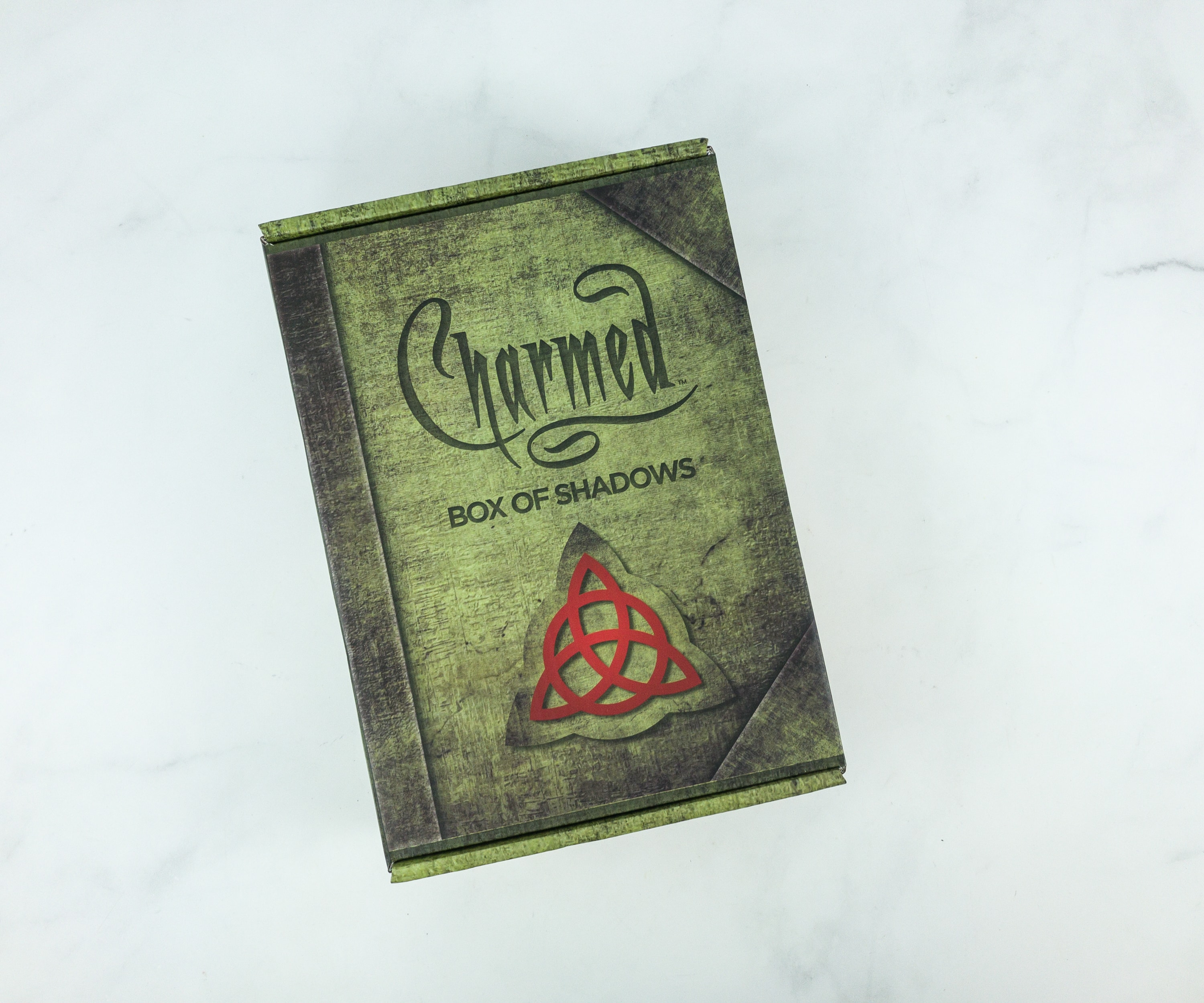 Charmed: Box of Shadows is a licensed quarterly subscription box filled with exclusive Charmed products celebrating the original series. The box is $49.99 per quarter, less with an annual plan. Box of Shadows will include apparel, accessories, collectibles, jewelry, home goods and more.

The box takes the form of the family's Book of Shadows! I love it!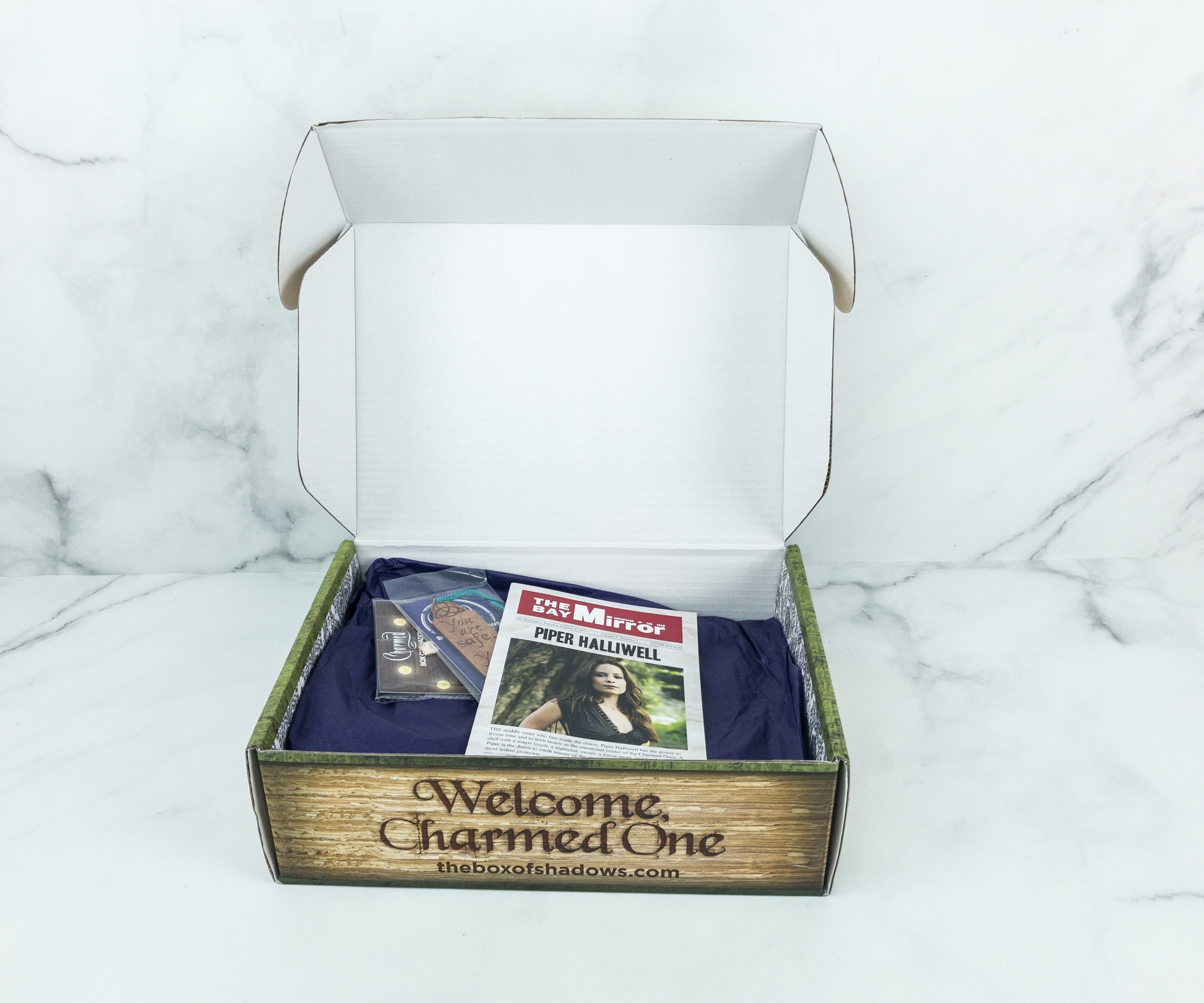 Every box includes an information booklet/mini magazine titled The Bay Mirror.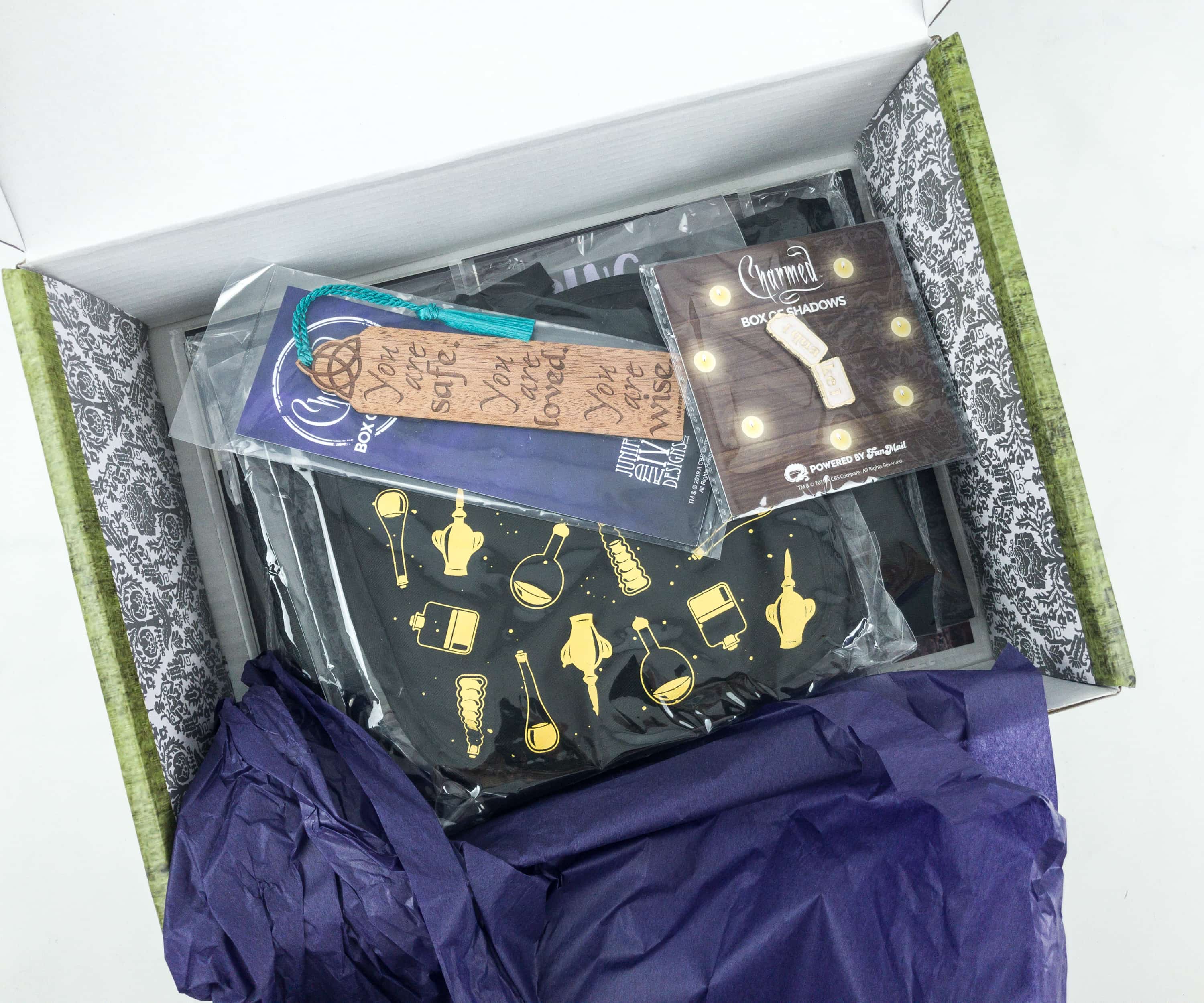 The box feels like it's full of magic!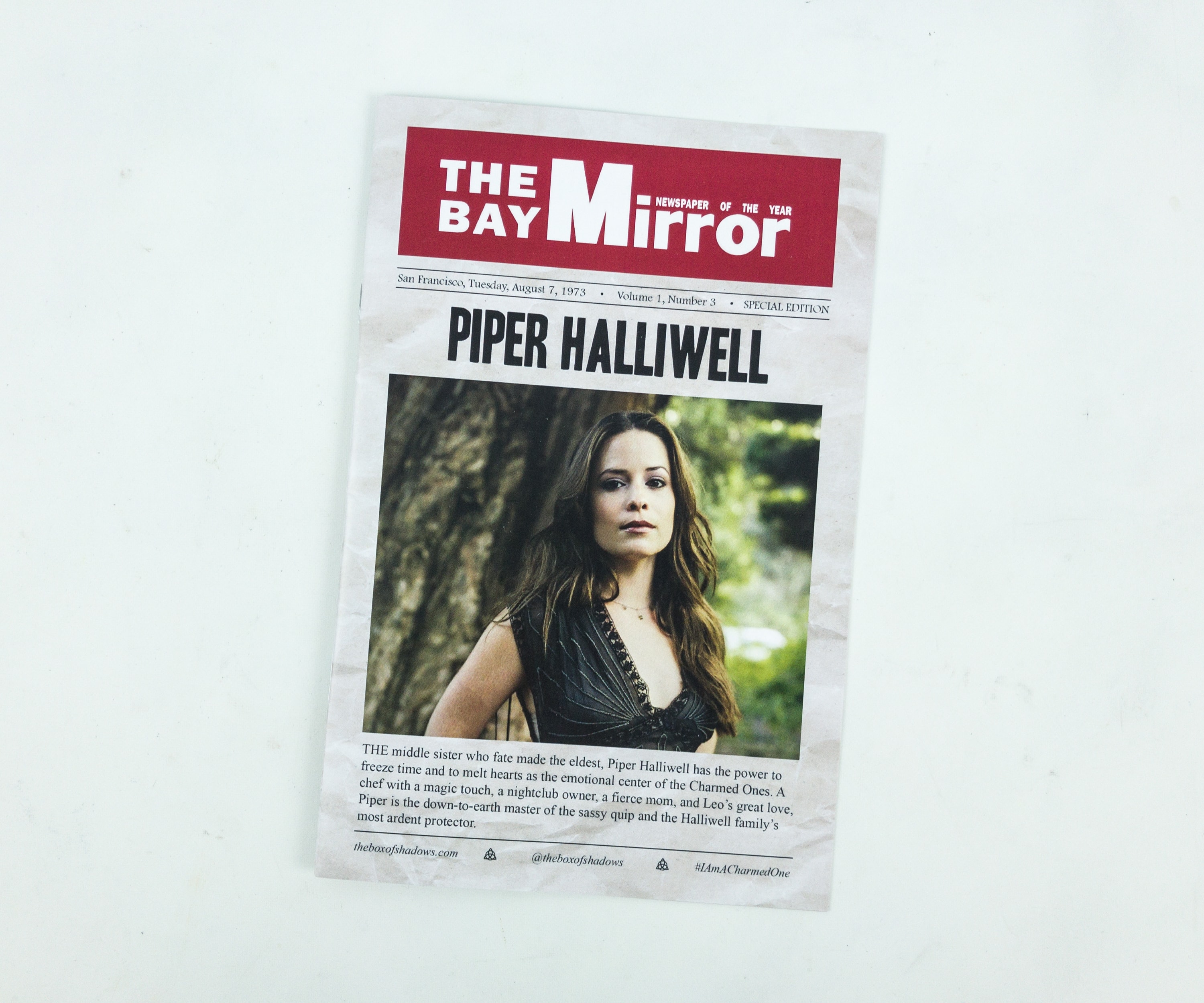 The theme of this box is Piper Halliwell!
The booklet lists all the items in the box and tells a little something about them.
You can get to know more about Piper or test your knowledge about her through the Piper Pop Quiz included in the booklet.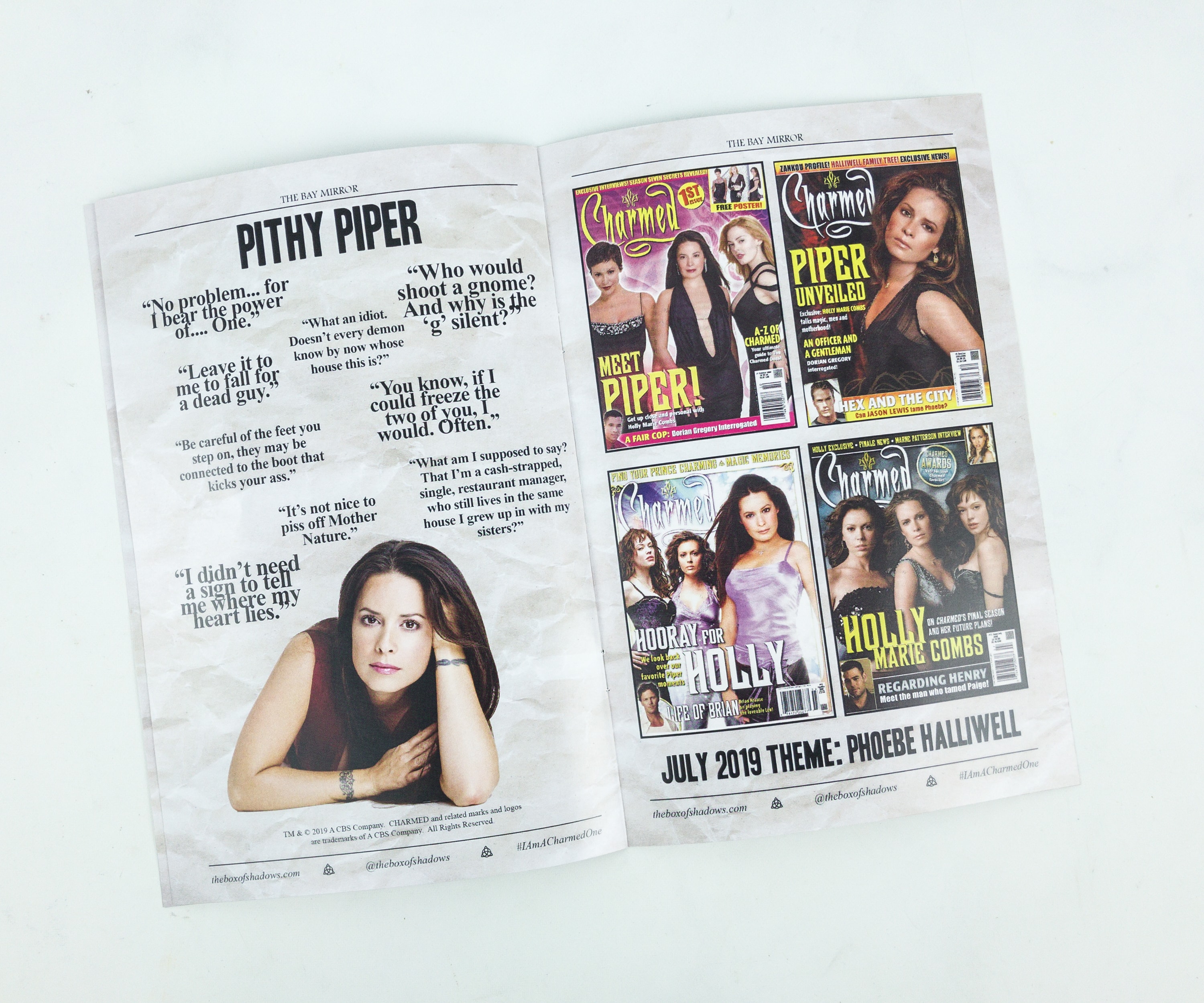 There are articles, important occasion dates, and pages for this month's featured sister, Piper!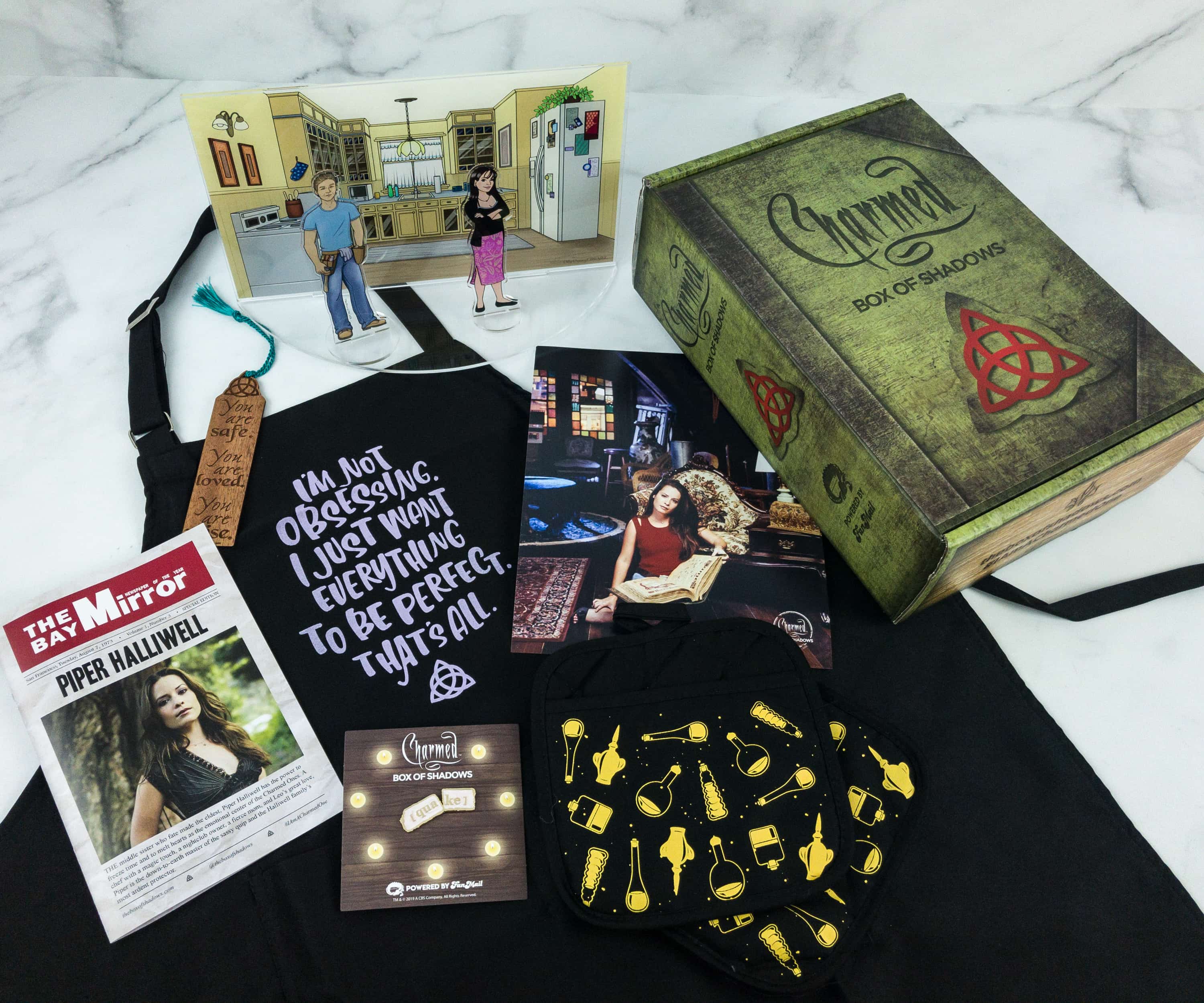 Everything in my box!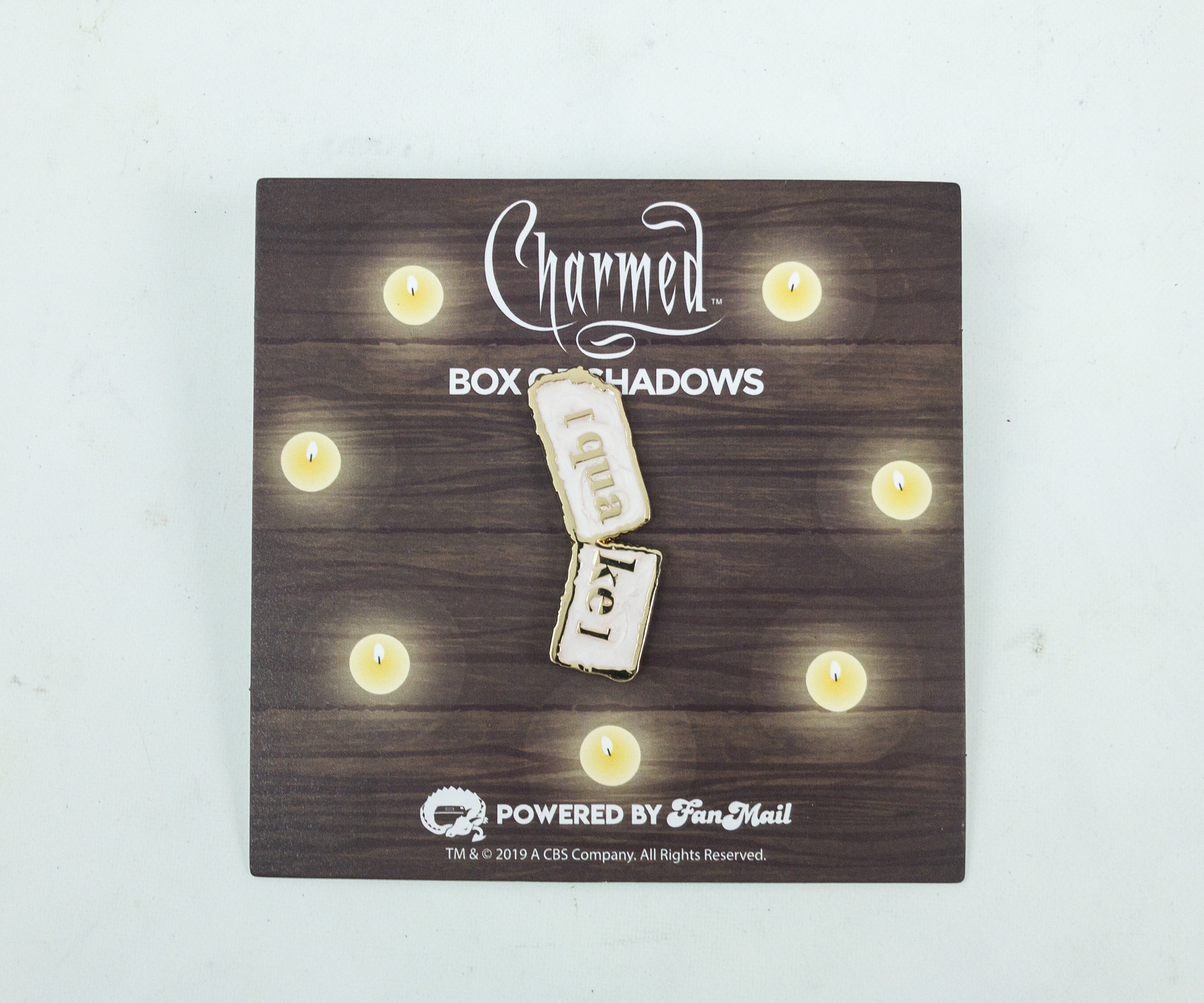 "Quake" Enamel Pin. Quake is an important part of Piper's life. She worked as a chef in this restaurant, so it's just right that this quarter's pin pays homage to it!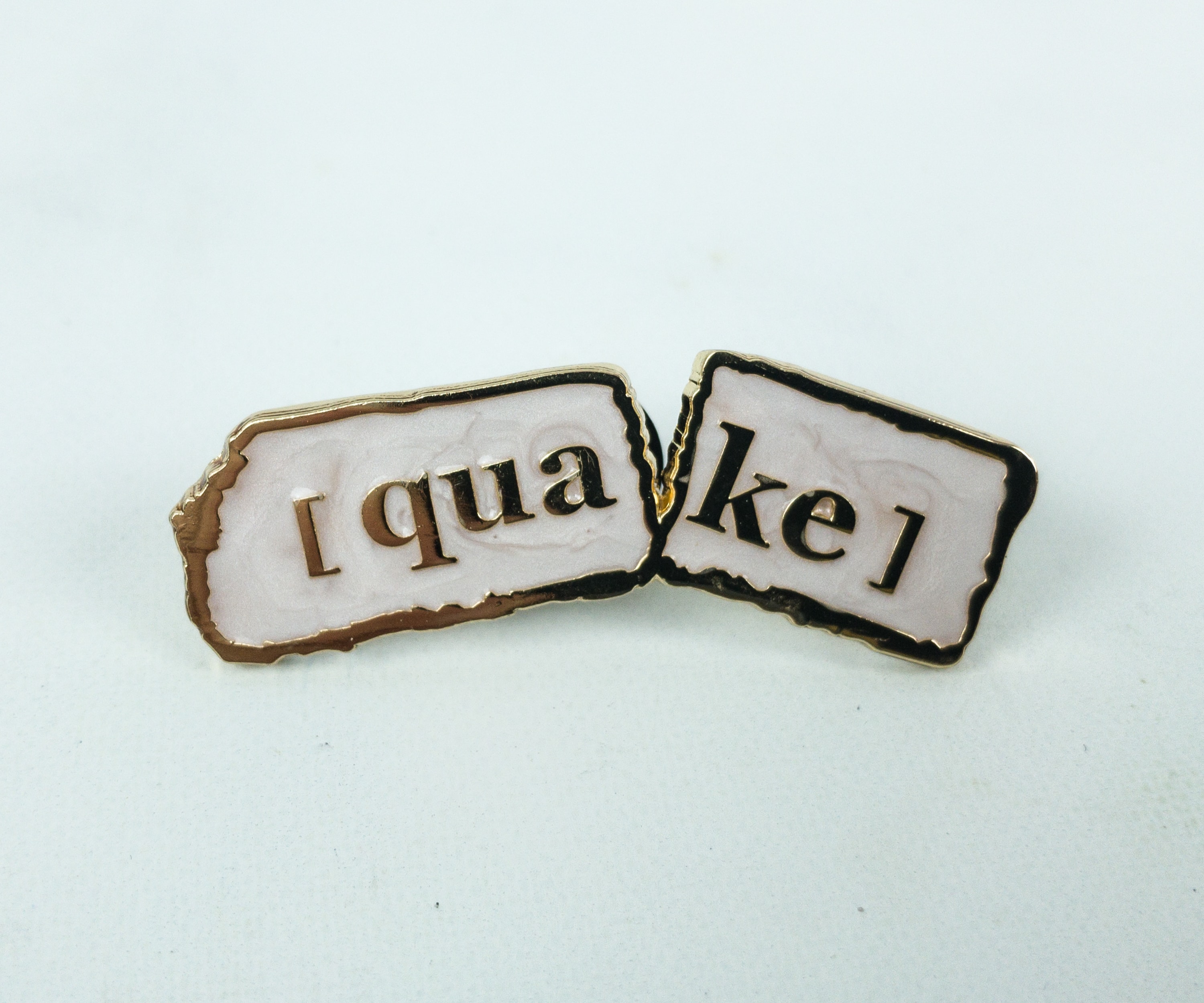 It captures the restaurant's rocky-textured sign, and the pin features a pearlescent finish as well.
Piper 8×10 Portrait. Piper is a really beautiful woman, a witch that can freeze time, and it looks like she had used her powers in this nice portrait. It shows her reading the Book of Shadows at the most popular spot in the Halliwell Manor, the attic.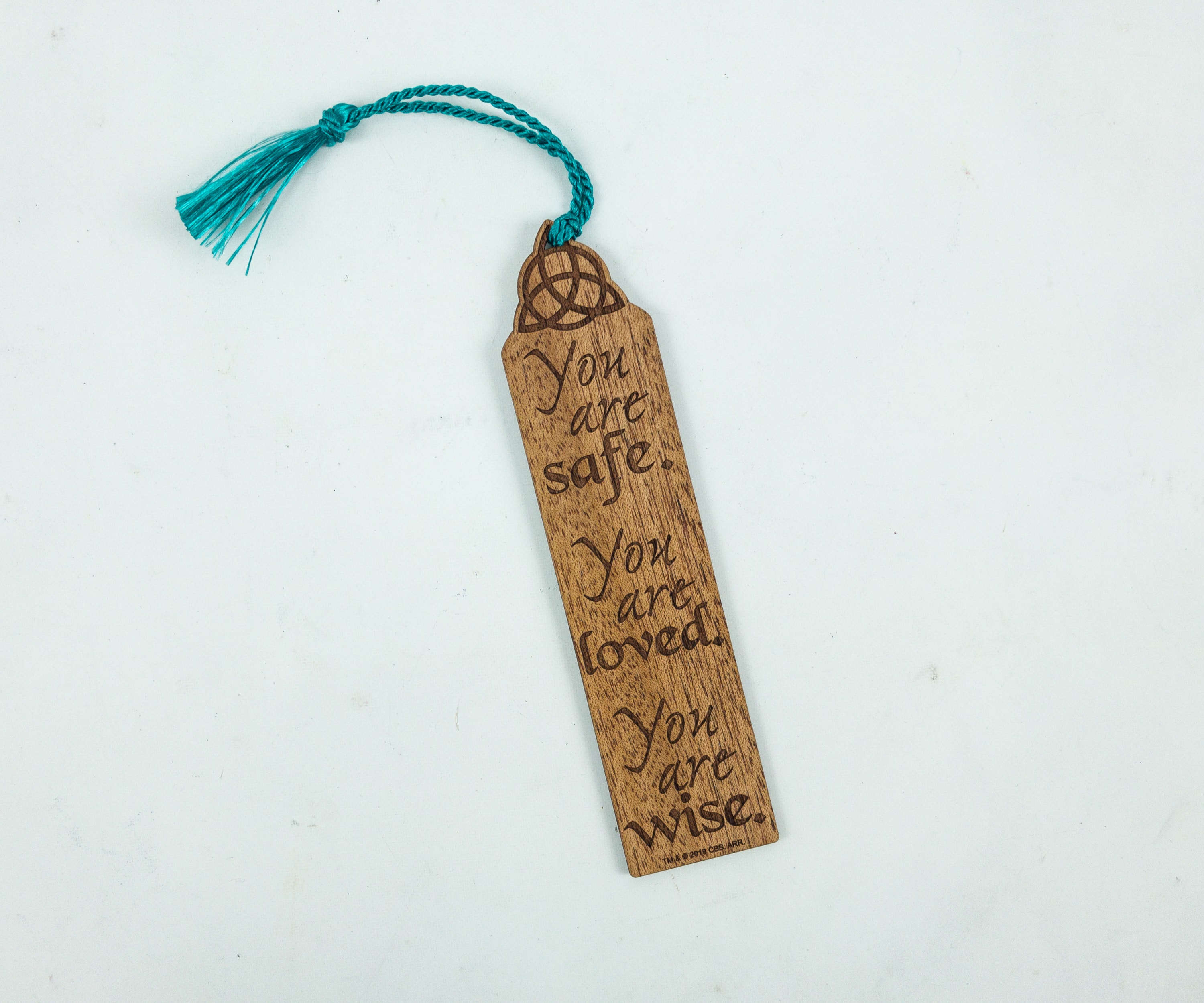 Mahogany Bookmark. The bookmark is made from mahogany! It features a quote from Piper when Wyatt was born, and the words are all laser-engraved. It also has a teal tassel that is actually attached on the part where the show's symbol, the triquetra, is on.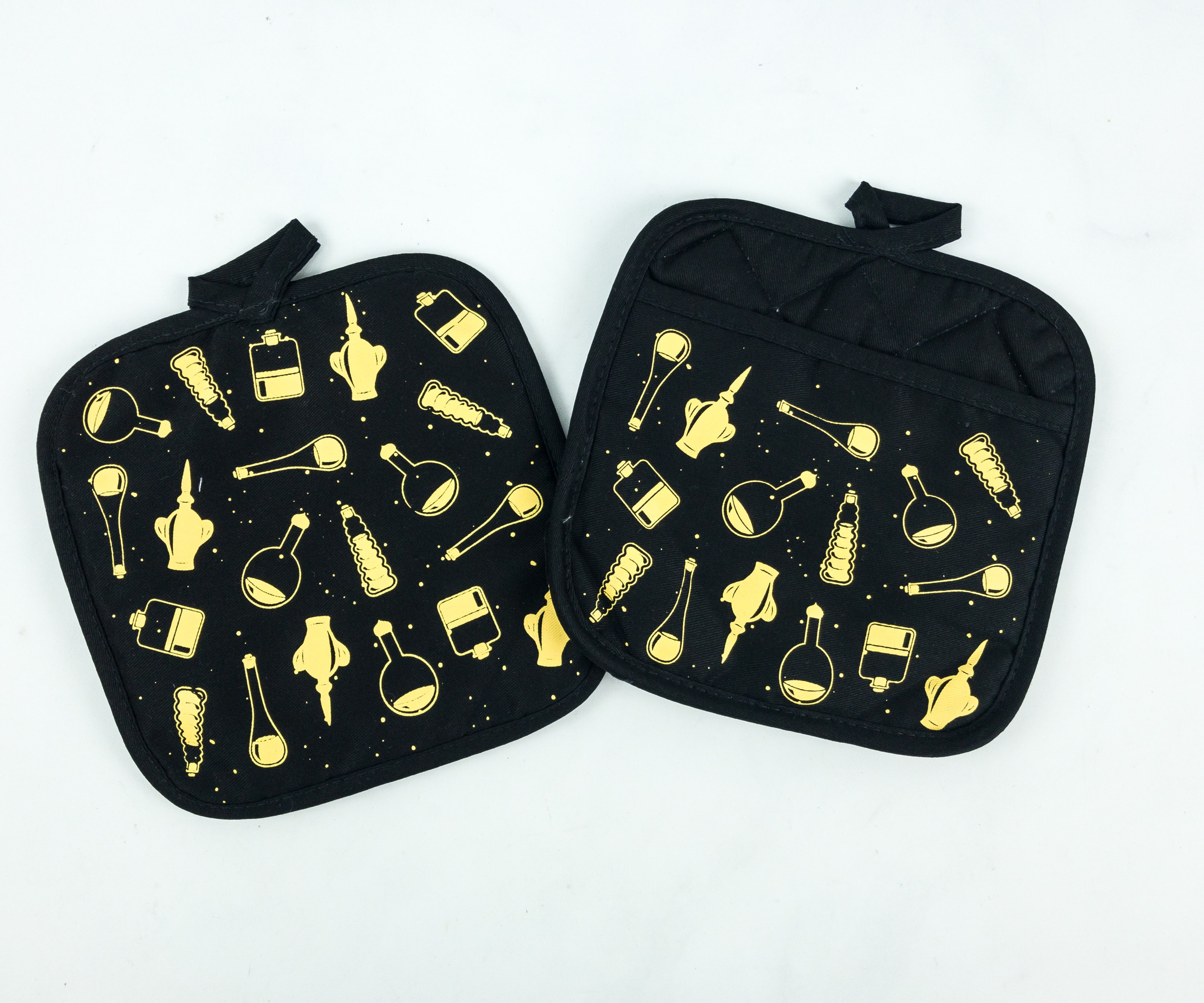 Potions Potholders. If you're an avid fan of the show, who notices the super small details, I know that you're familiar with potion bottles around the Halliwell Manor, specifically on their kitchen countertop! Since Piper is a chef, it's nice that they incorporated those details in these potholders! This pair of nice potholders have the potion bottle printed on them, along with other stardusts that make it look like the bottles are floating in the night sky!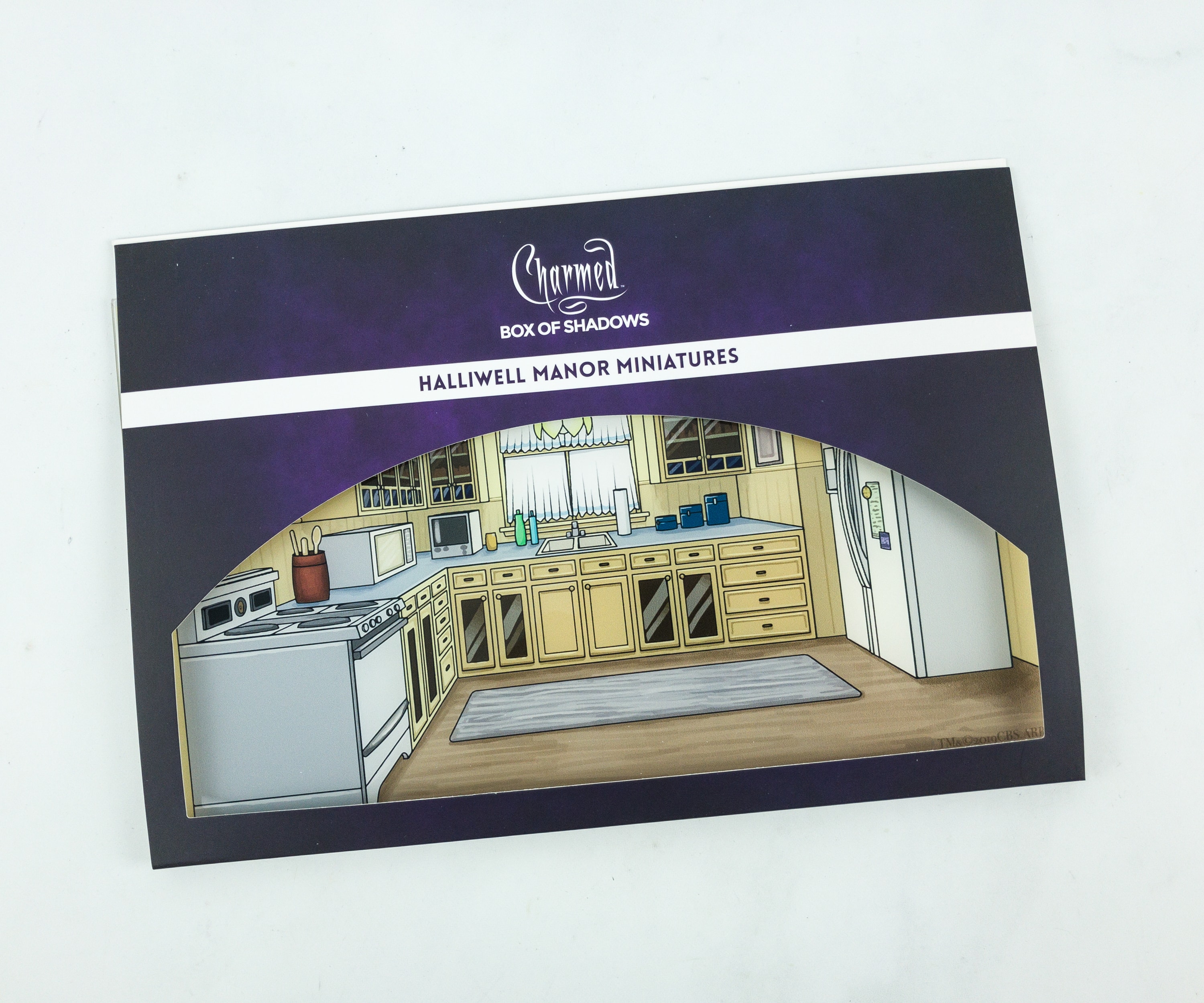 Halliwell Manor Miniatures. And of course, the miniature part of the house I got also has something to do with Piper, so it really should be the kitchen!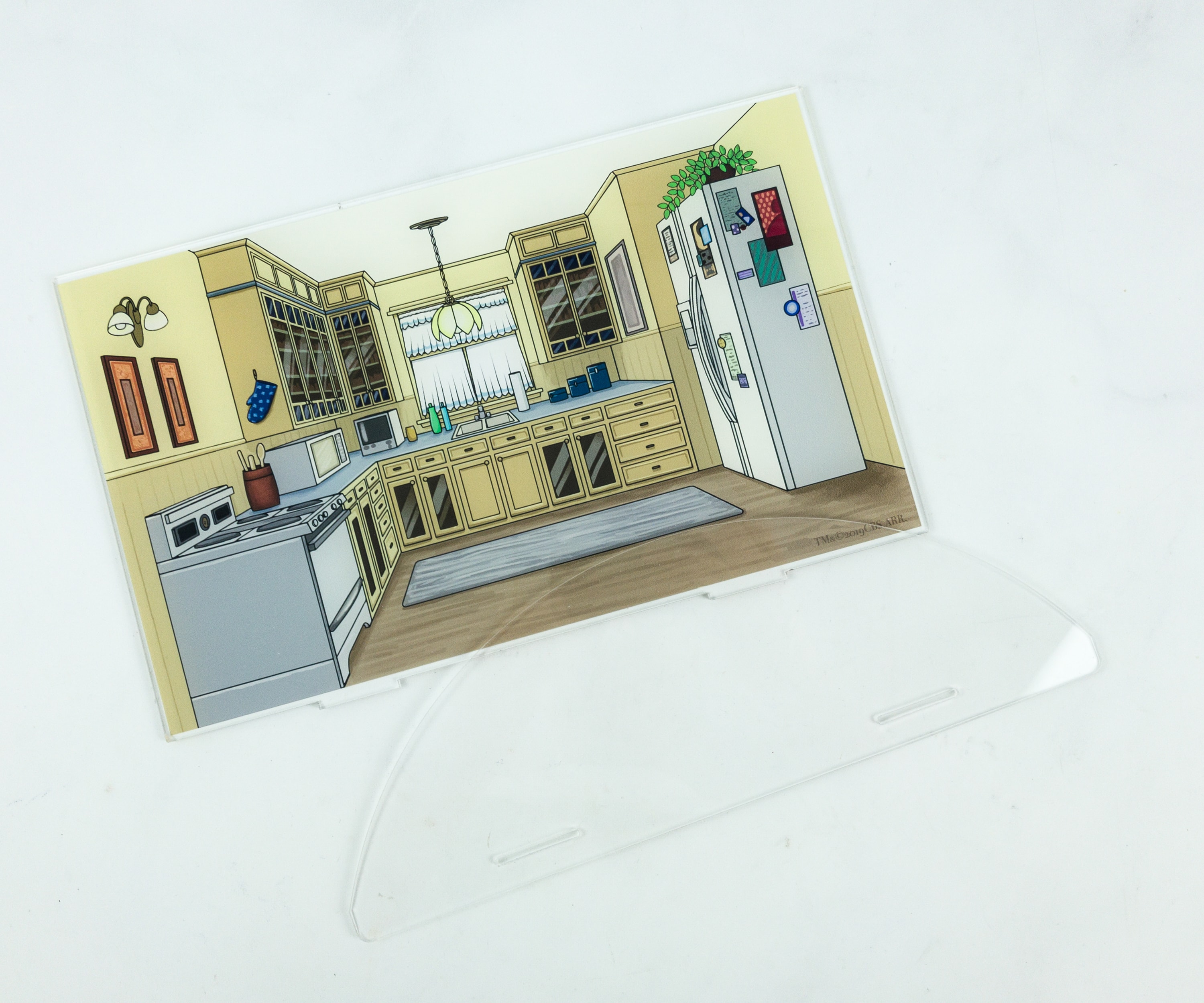 It is made of acrylic and comes with a base so it can stand on its own.
And the perfect characters for the kitchen? Of course, Piper and Leo!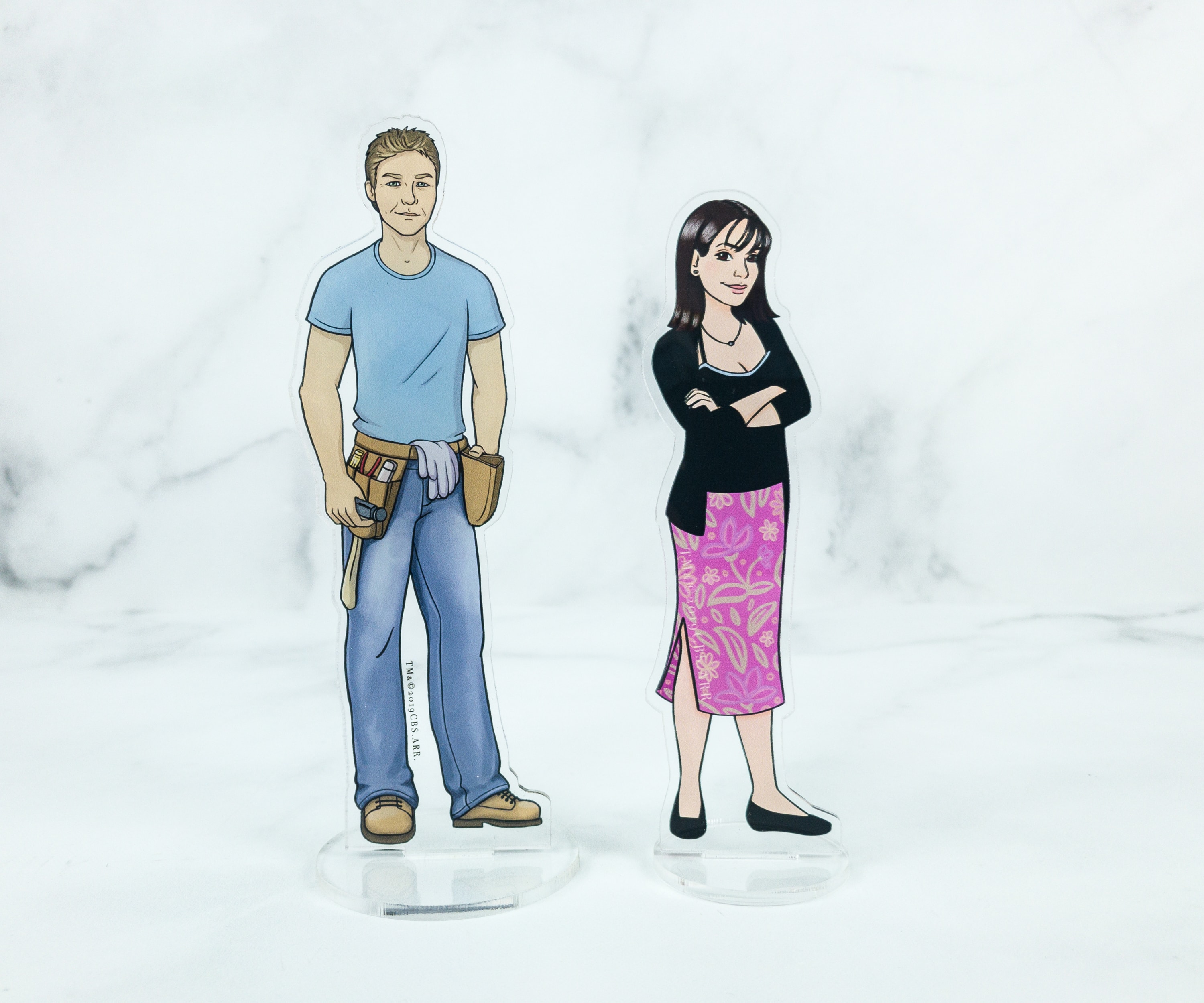 They can also stand on their own!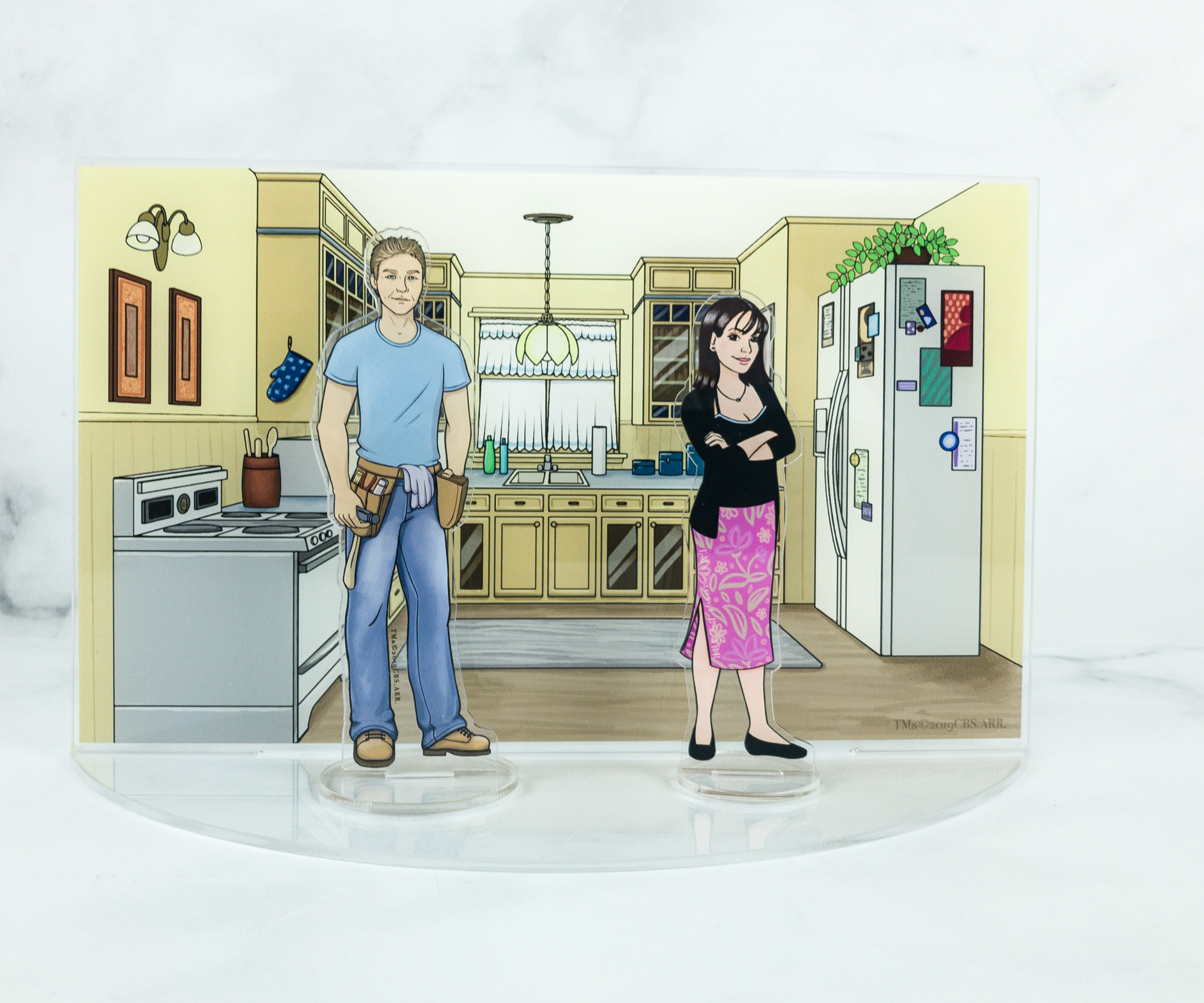 It's really fun to add details to the parts of the miniature manor! This is such a unique & fun set!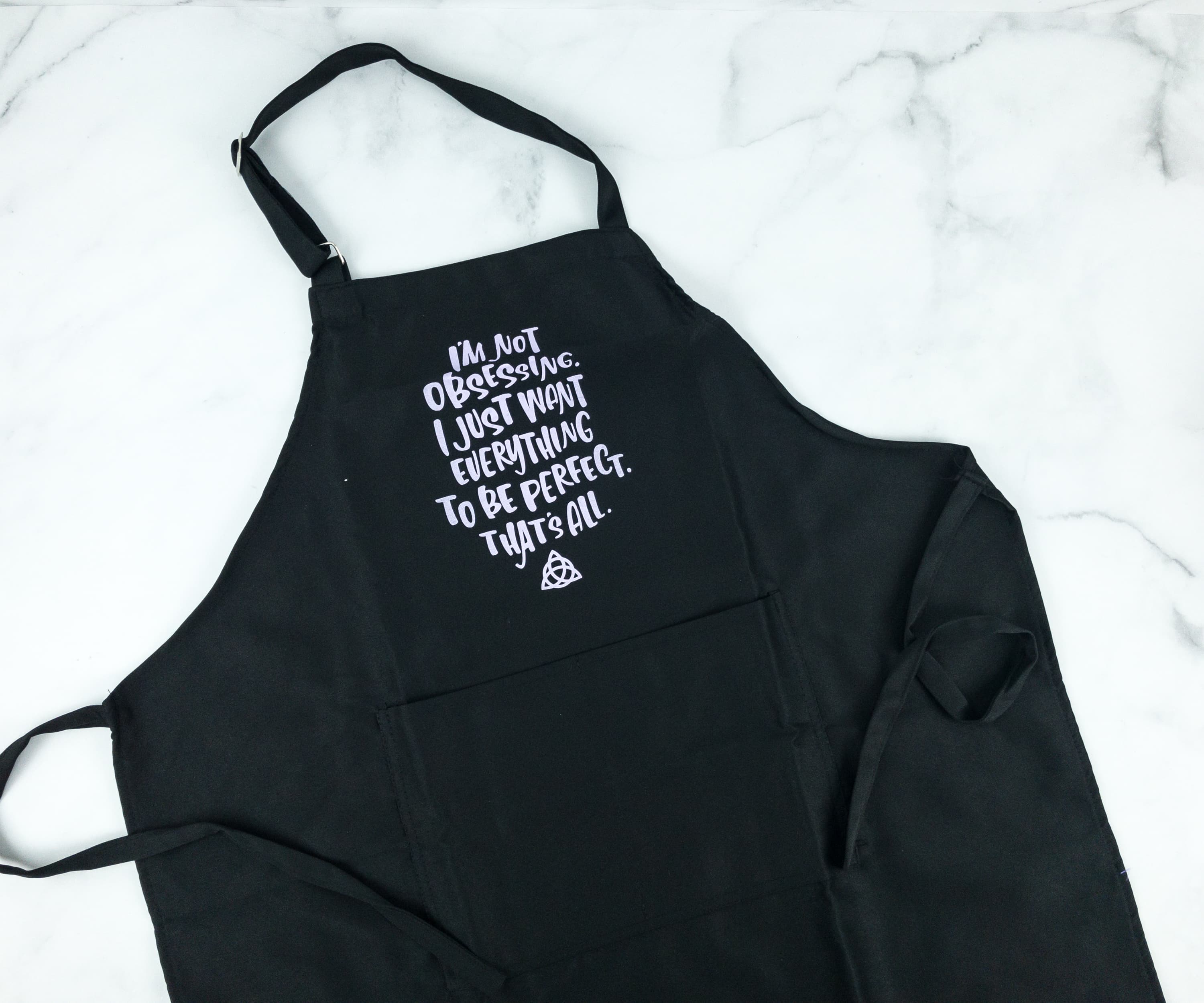 Piper's Halliwell's Apron. Here's an apron that I can actually use when preparing dinner!
The quote on the apron shows how perfectionist Piper is!
I'm not obsessing. I just want everything to be perfect. That's all.
This box for Charmed fans finally pays tribute to the sisters! For this one, we have Piper and I'm just happy to get stuff related to her and what she does. The manor part that I got this quarter is also perfect, and it even included Leo with Piper! It actually reminded me of the great love between a Witch and a Whitelighter! Re-living and remembering the series is nice, and I'm glad that they came up with this kind of box specially made for the Charmed ones!
What do you think of this month's Charmed: Box of Shadows?
Visit Charmed: The Box of Shadows to subscribe or find out more!