Candy Club is a premium candy subscription box. They bring the old-fashioned candy store (with candies both old and new) to your front door. They promise that their boxes will have an amazing variety of different candies for your snacking enjoyment.
Candy Club recently updated their box – now each box contains 6 containers of candy in smaller twist-lid jars, all with weights and printed nutritional info right on the jar.
The Candy Club Subscription Box is now $29.99 + $9.99 shipping per month. The Party Box size is also available for $49.99 per month + shipping.
DEAL: Save $12 on your first box! No coupon code required, just use this link!
Inside the box, the candies are securely packaged in round plastic containers.
The containers are set inside a cardboard stand with holes cut out to hold them in place. It really makes for a nice display when you open the box. Also, the lids of the containers now have a solid aqua blue color, plus they're reusable.
You can now choose between Mostly Sweets or Mostly Sours for your taste profile, but you can no longer select particular candies. Our choice is Mostly Sours!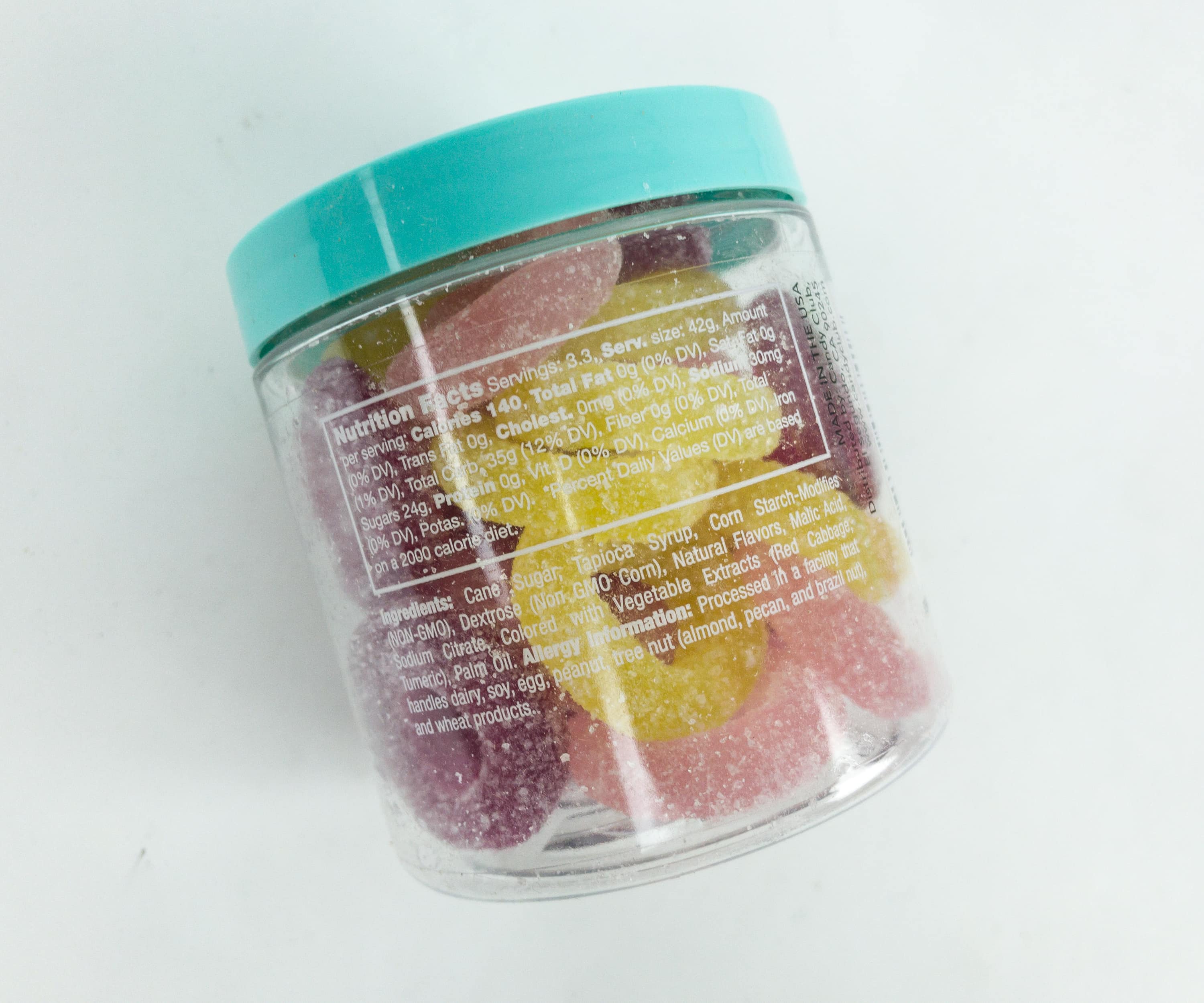 Indicated at the back of the container are some essential information that you need to know about the products that includes the ingredients and nutritional facts.
Every container comes with a label containing the name of the candy, net weight, and taste notes.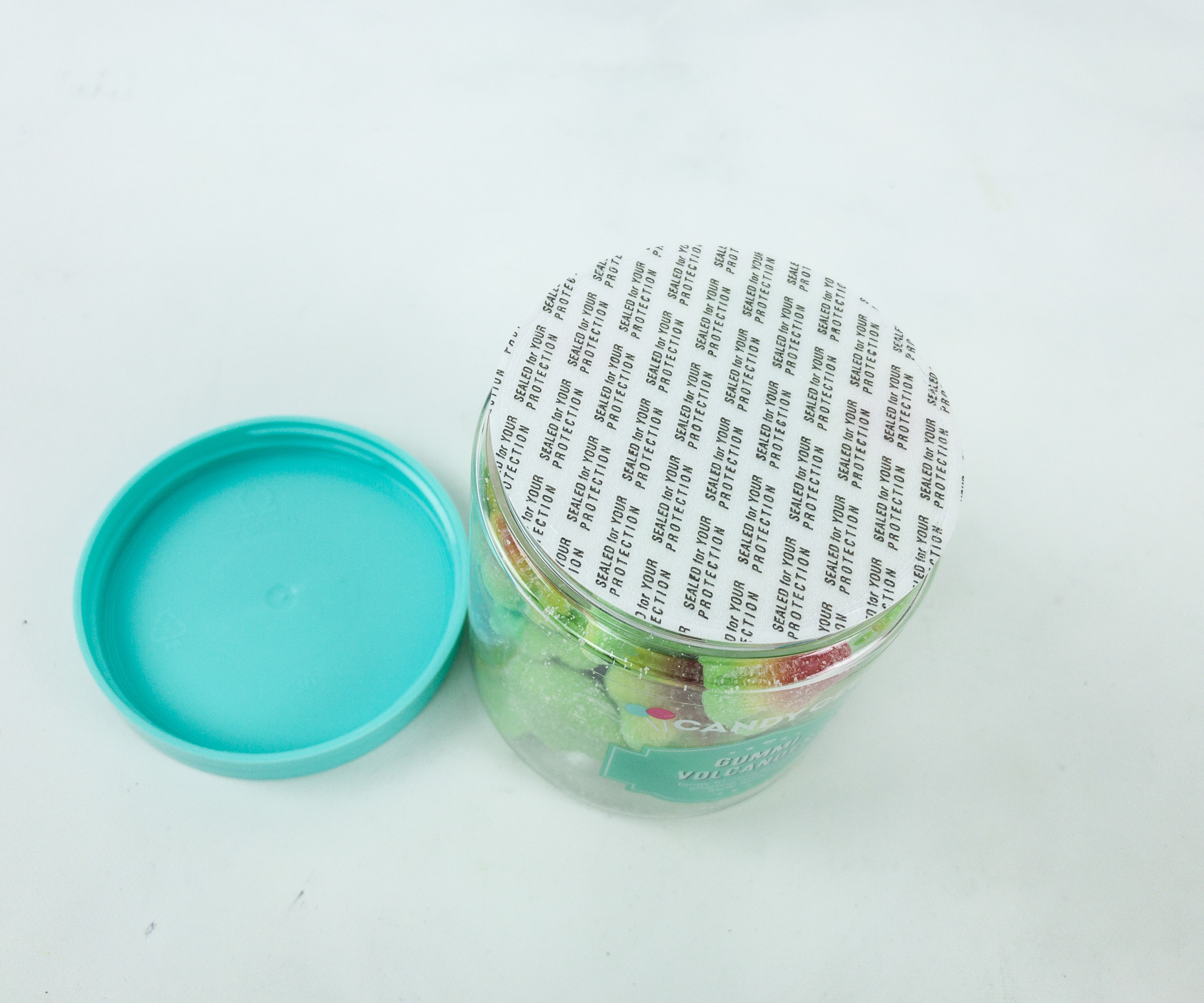 Each jar is also carefully sealed to keep the candies at their freshest state.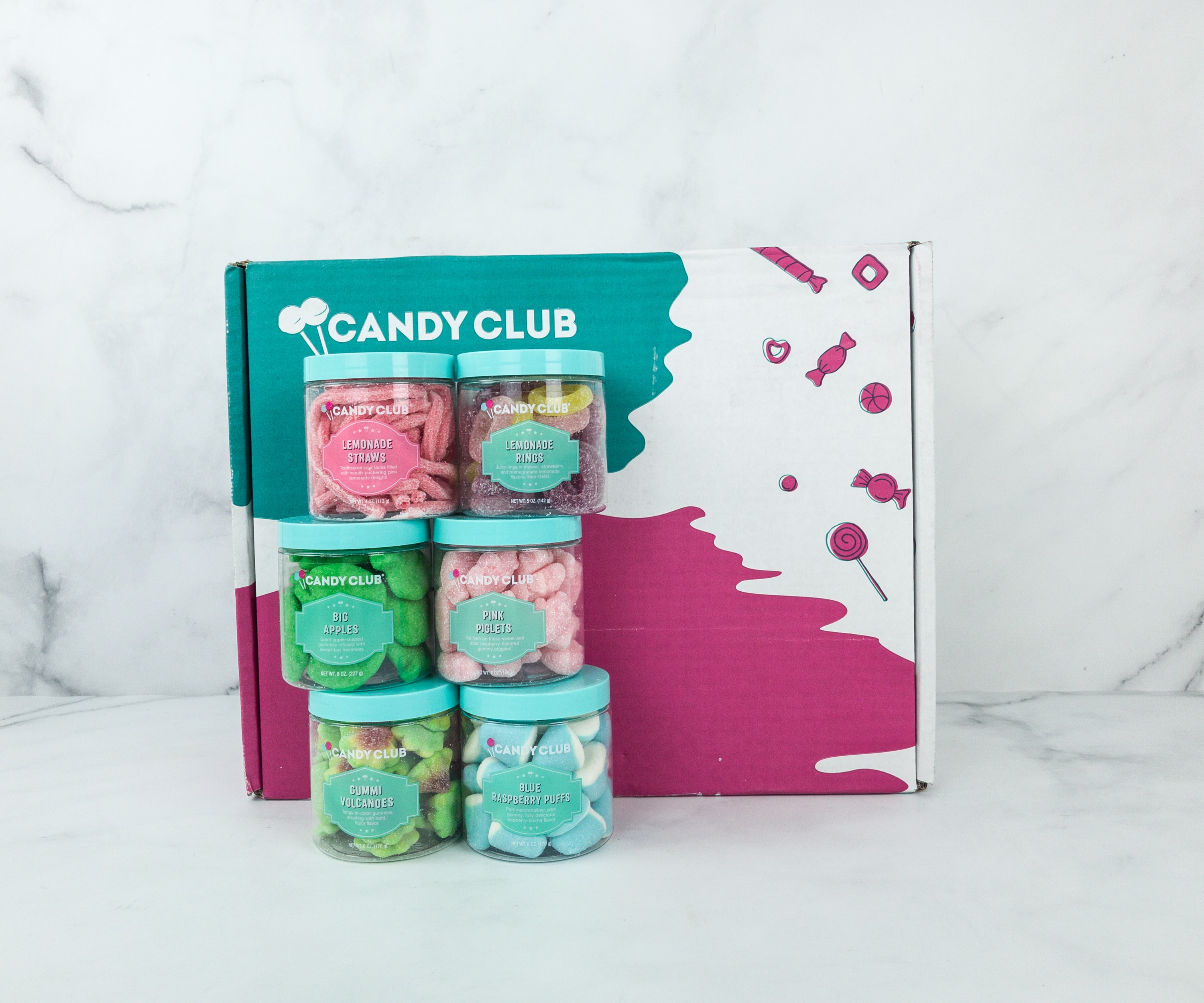 All the candies arrived in perfect condition.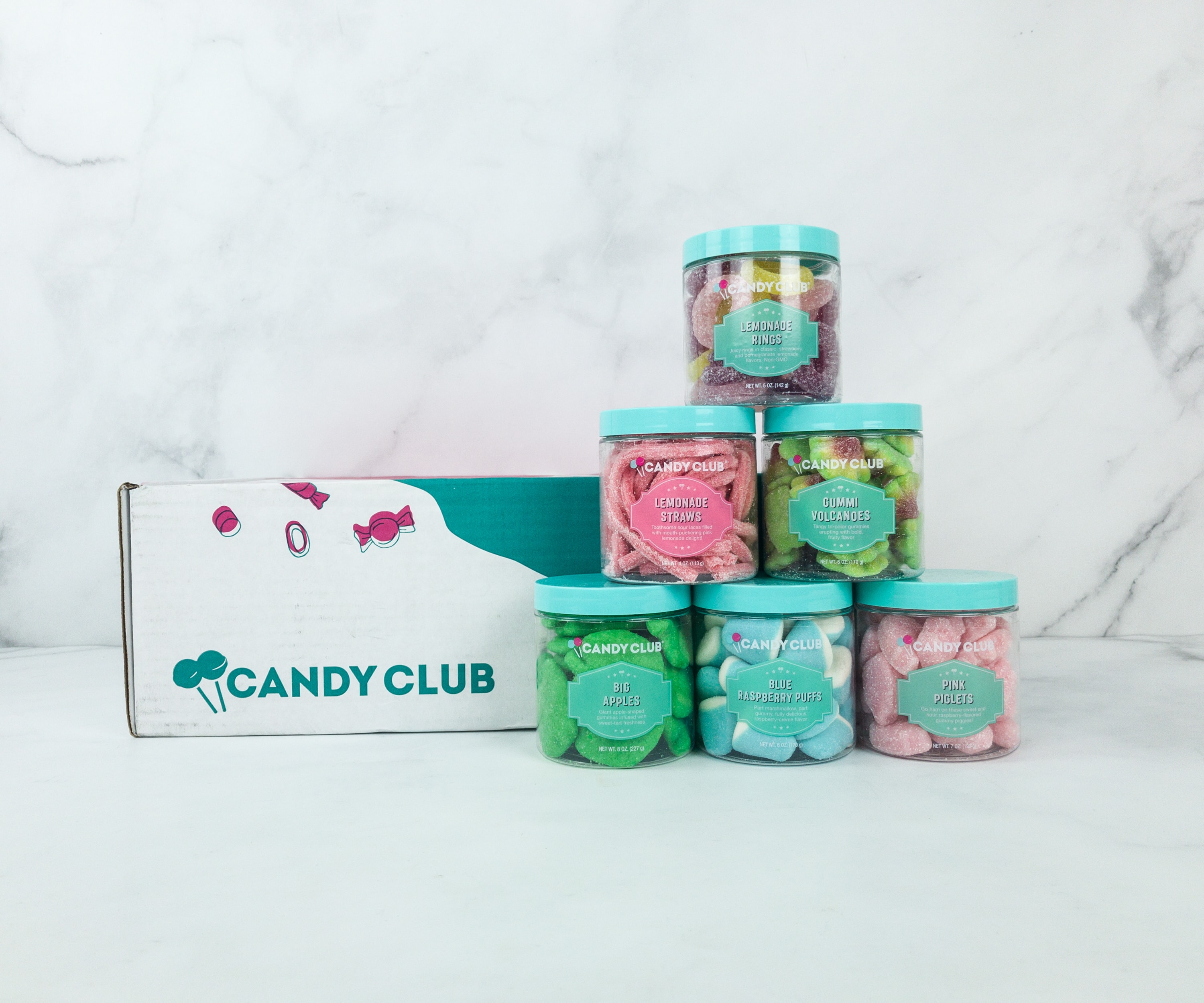 Everything in this month's box!
This month's box includes lemonade, apple, raspberry, and a lot of fruity-sour treats!
Gummi Volcanoes. These candies are volcano-shaped gummies showered with sugar. It explodes with a fruity and tangy flavor in every chew! This is a personal fave this month!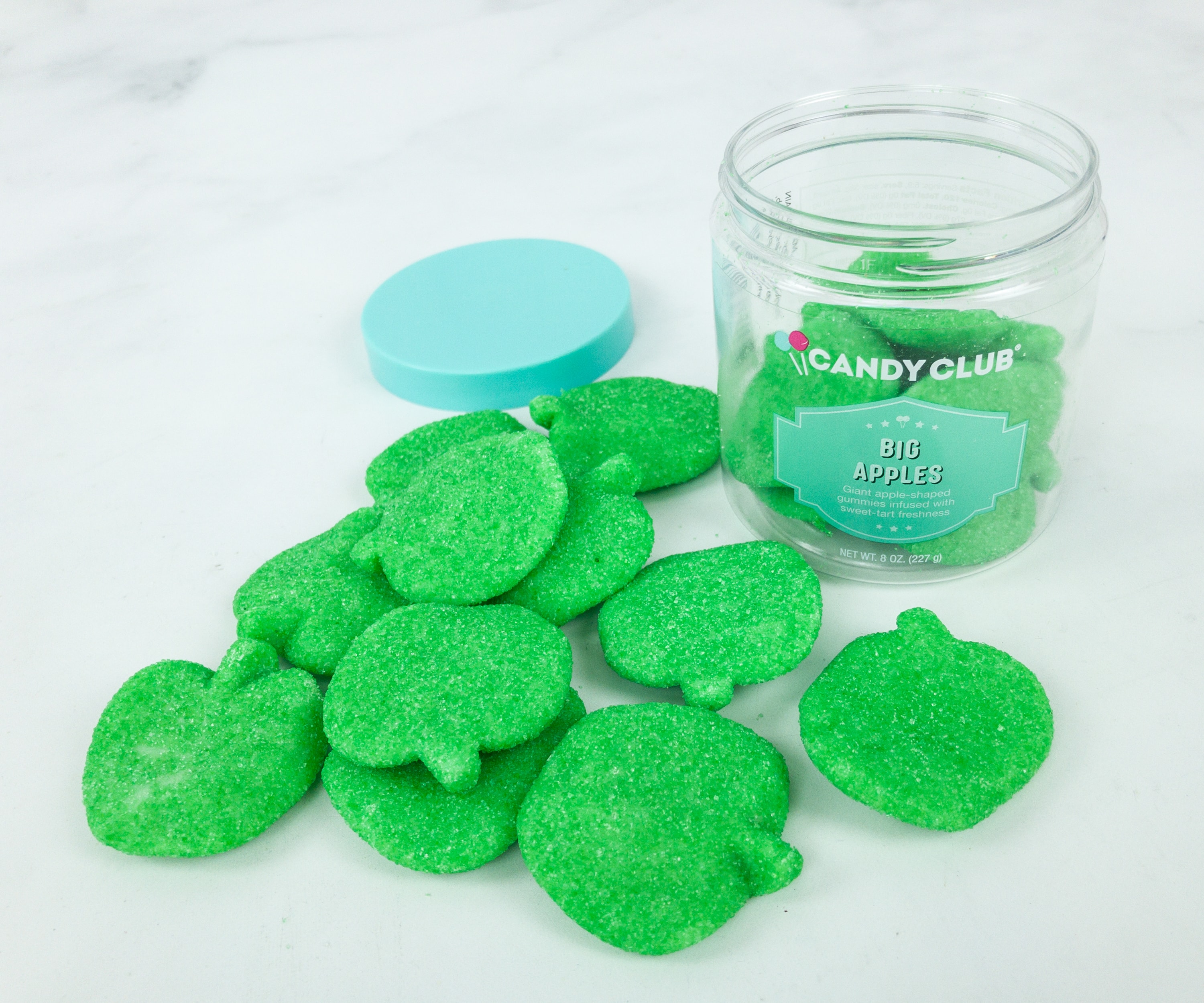 Big Apples. These treats are not just packed with the sweet and juicy flavor of green apple, they look really like flattened apples too. Each piece bursts with just the right amount of tang, which is totally refreshing but not overwhelming.
Blue Raspberry Puffs. Half marshmallow and half gummies, these candies give you the best of both worlds! I could really taste the blue raspberry in every piece and the creamy marshmallow complemented it well.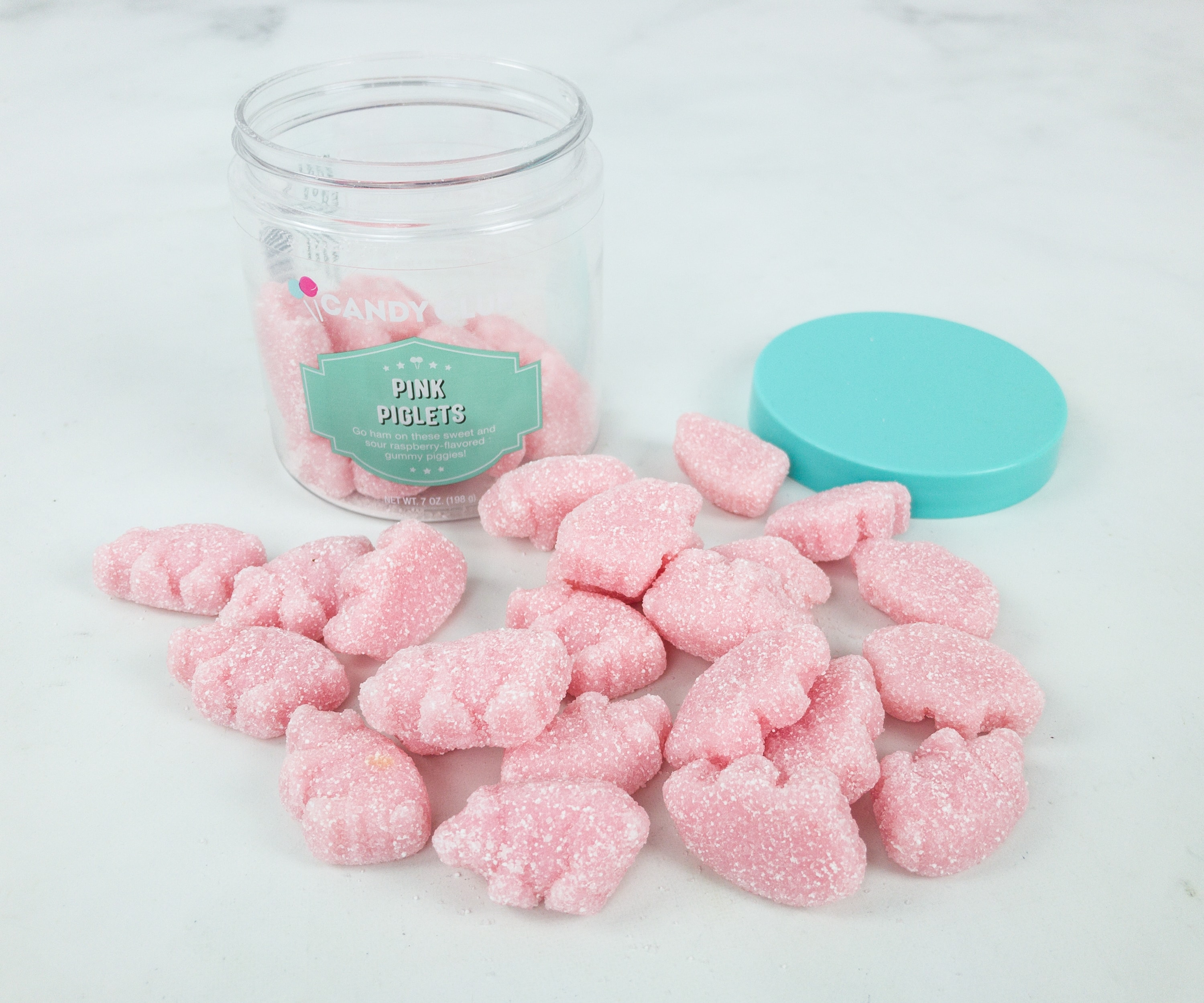 Pink Piglets. Cute and squishy little pink candies! These gummies feature a bit of sour taste on your first bite with a sweet-creamy end taste. It also comes with a heavy gummy texture and a spring!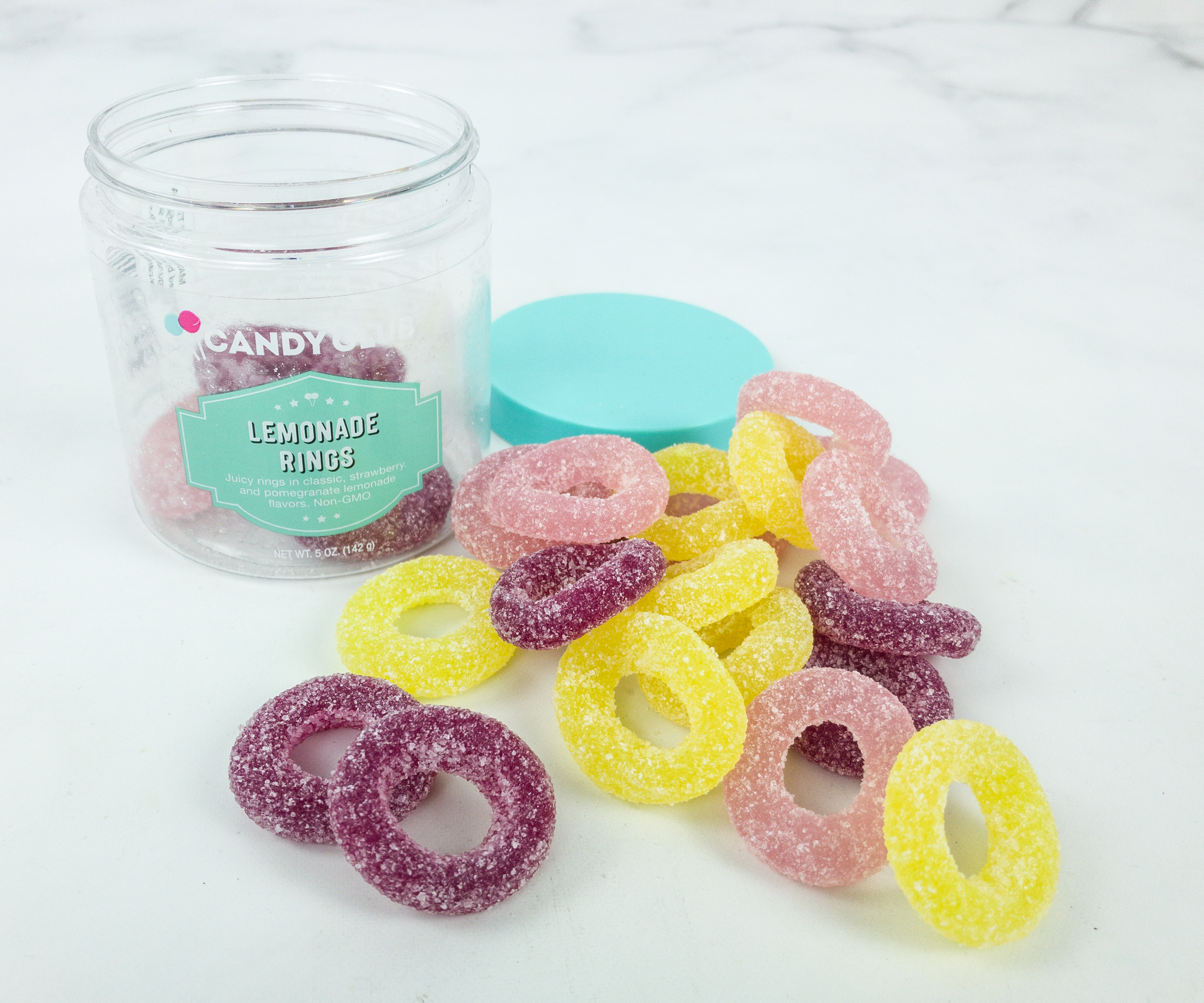 Lemonade Rings. We got classic gummy rings too! They come in three refreshing flavors: Pomegranate Lemonade, Raspberry, and Classic Strawberry. They're all chewy and perfectly fruity!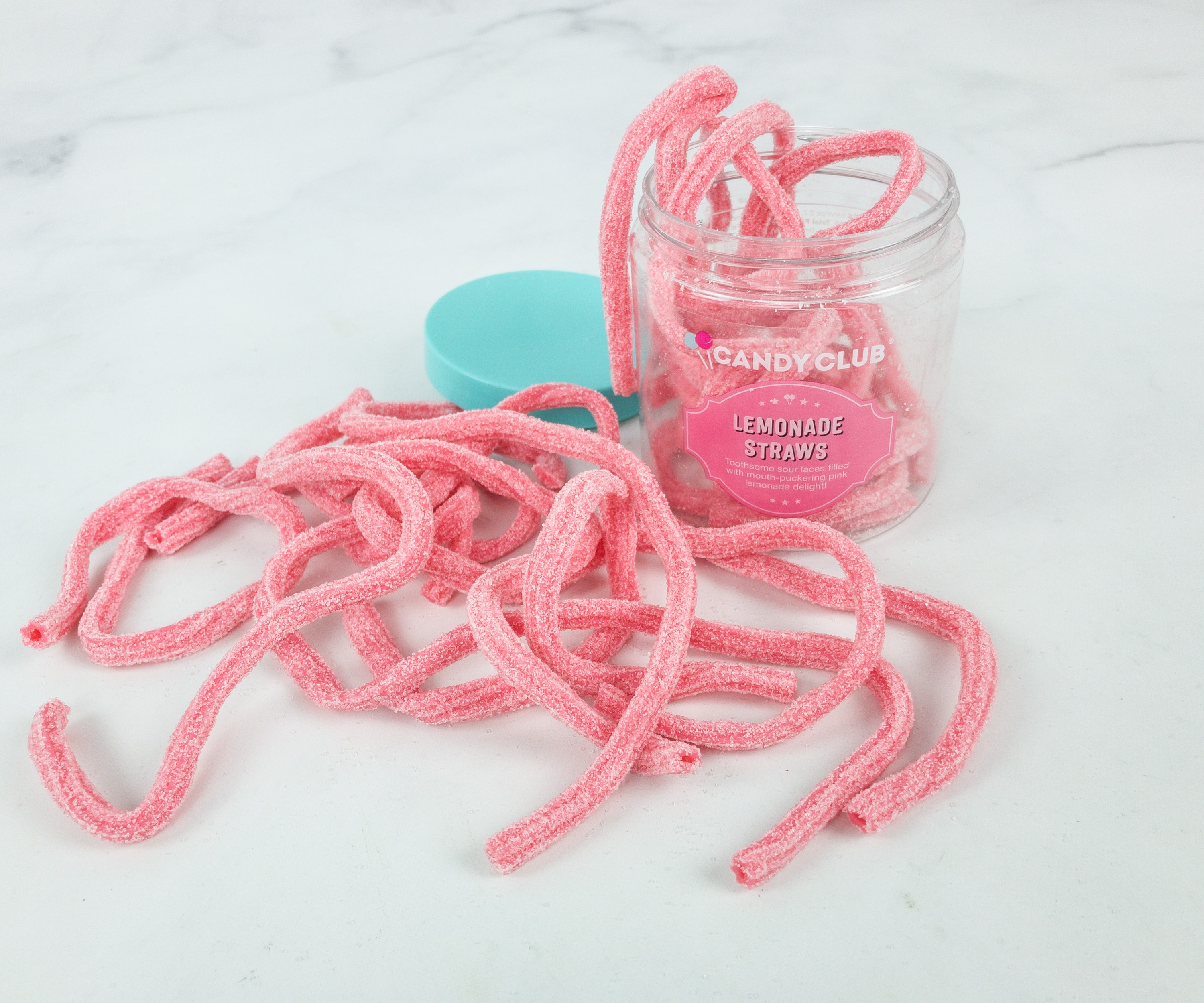 Lemonade Straws. These straw-like candies have a combination of tangy and sweet flavors that spread quickly in your tongue. Every bite would definitely bring you a distorted face and teary eyes!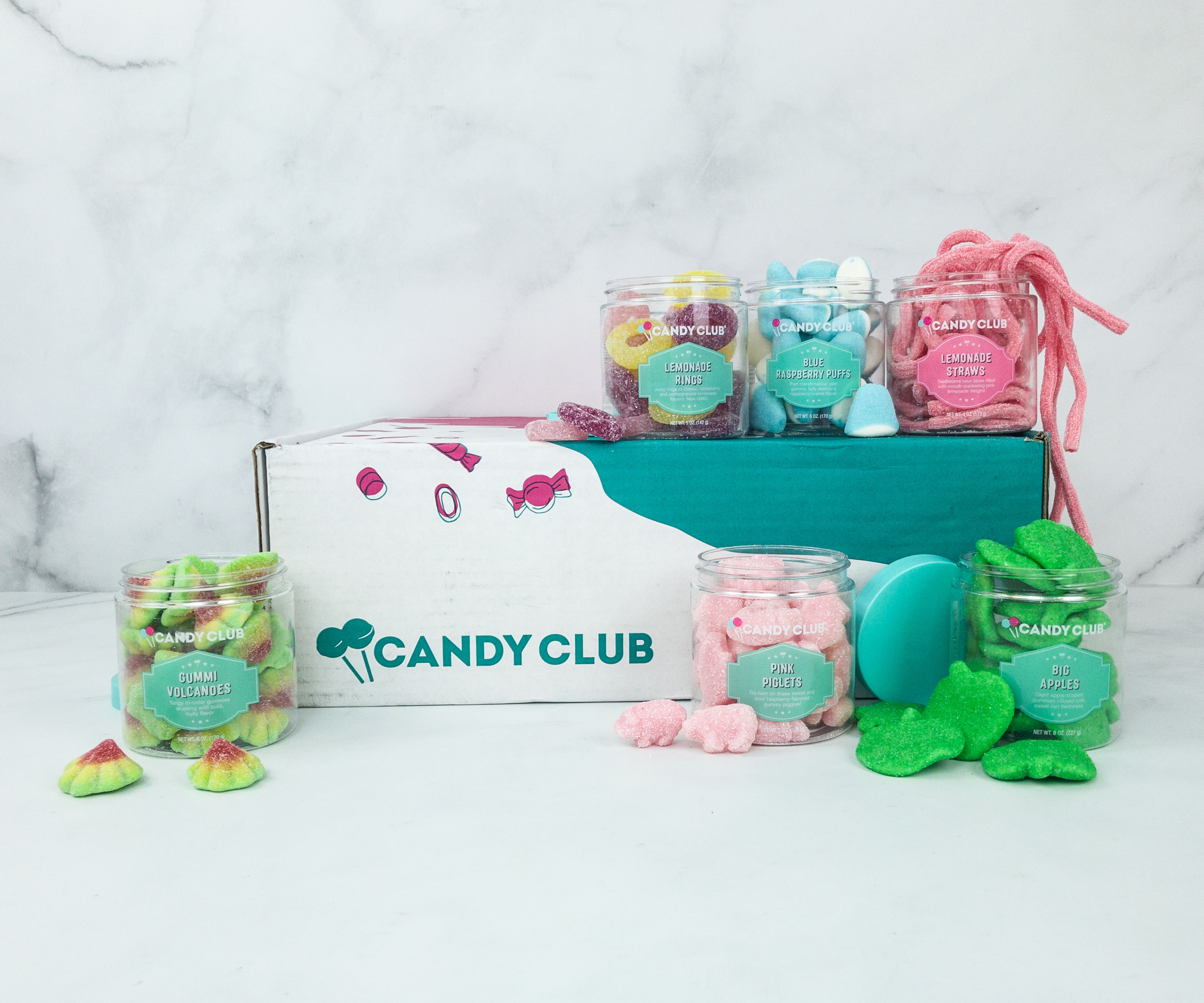 Definitely a great mix of gummy candies for sharing!
Candy Club is one of the monthly subscription boxes that my entire family looks forward to. This box has always been a fun family bonding experience for us, from the opening of each container and seeing the featured candies, up to the munching of every goodie. I also love how all the candies are properly packed, they don't just look great when you open it but the candies are also well-protected so it stays in really good condition. If you and your family love candies so much, this subscription is a must try!
Have you tried Candy Club? Are you thinking about trying the new version?