Butcher Box is a subscription box service that delivers premium quality meat for $129 per month. Each box comes with a selection of meat (about 15-20 meals worth) that has been carefully cut and prepared. The Butcher Box brings back that unique experience you get when you visit your local butcher shop. Their specialty is 100% grass-fed beef, but they also provided mixed subscription options. You can also have the box delivered every two or three months depending on your needs.
This is a review of the Beef & Chicken Box that costs $129.
DEAL: Check out the current ButcherBox deal – just use this link to sign up! (Currently FREE ULTIMATE BBQ BUNDLE Get Baby Back Ribs, 2 Lbs of Ground Beef, and 2 NY Strips free in your first box!!)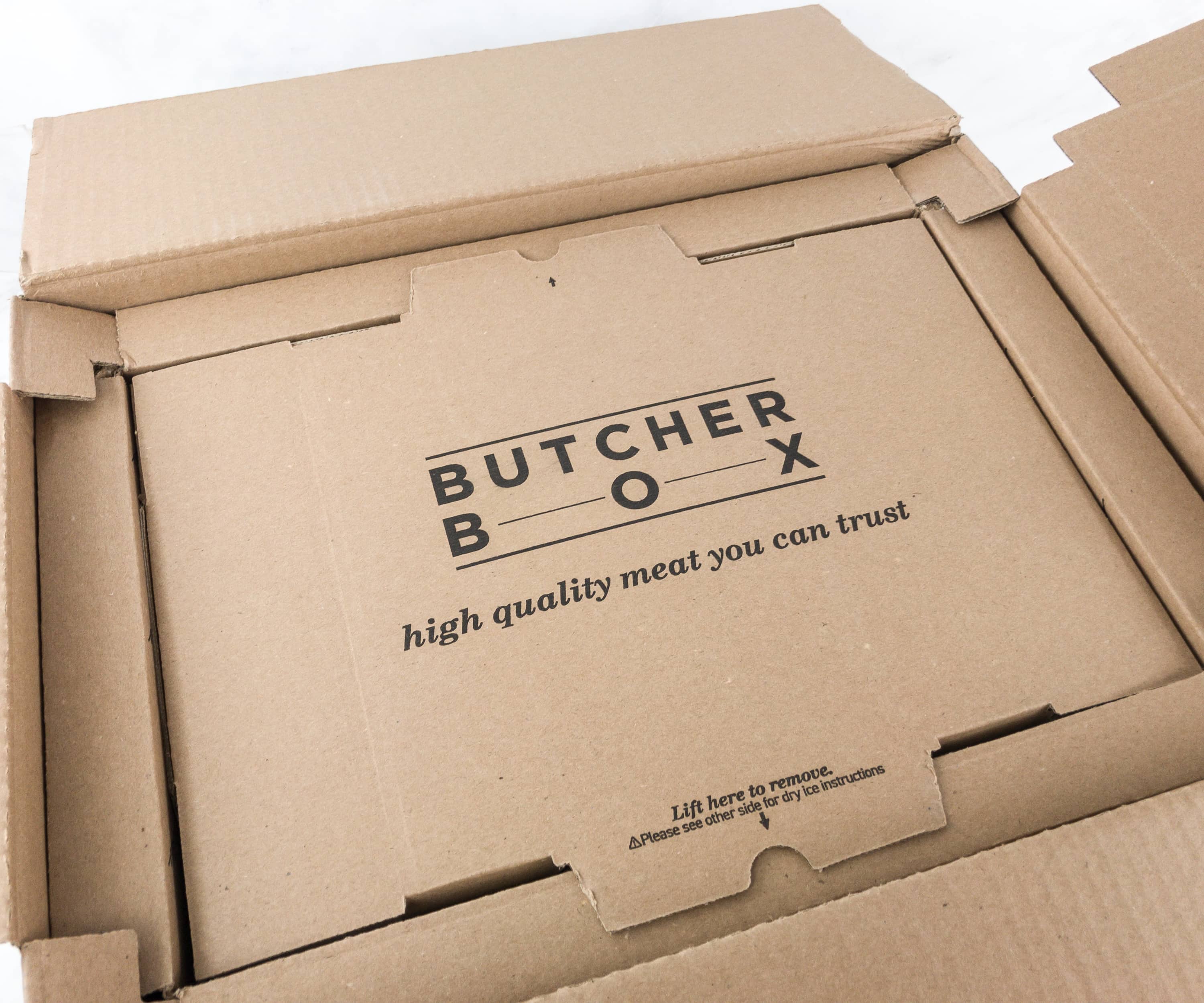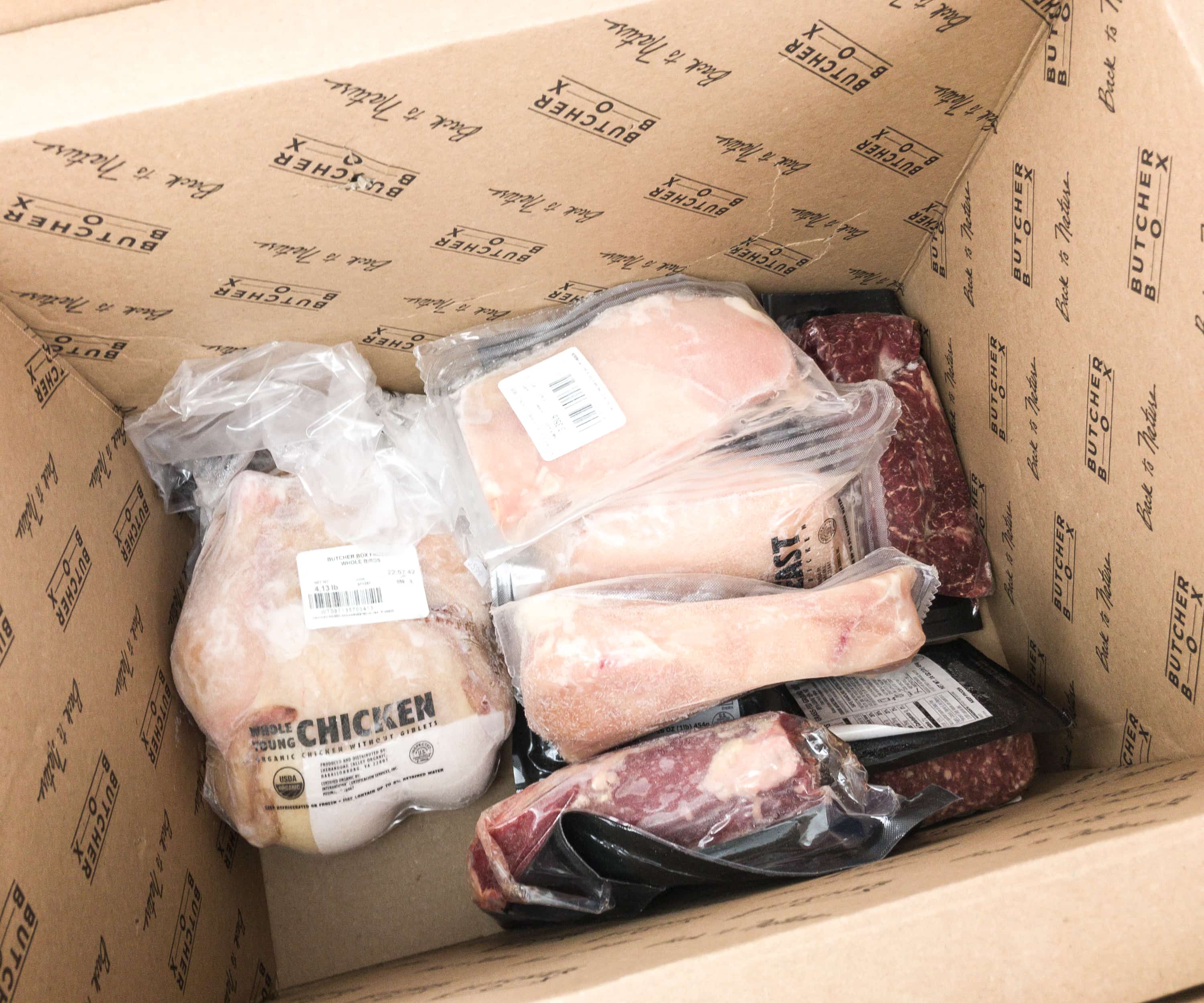 All the meats are vacuum sealed in plastic, packed in an insulated bag, and then kept frozen within the outer soft-side cooler padding and box with a large dry ice pack. We've always had everything arrive rock-solid, so there have been no issues with temperature control during shipping. The meat arrives ready to throw in the freezer or thaw for use.
The flap of the box indicates a checklist, so you'll know what to do with the contents when it arrives!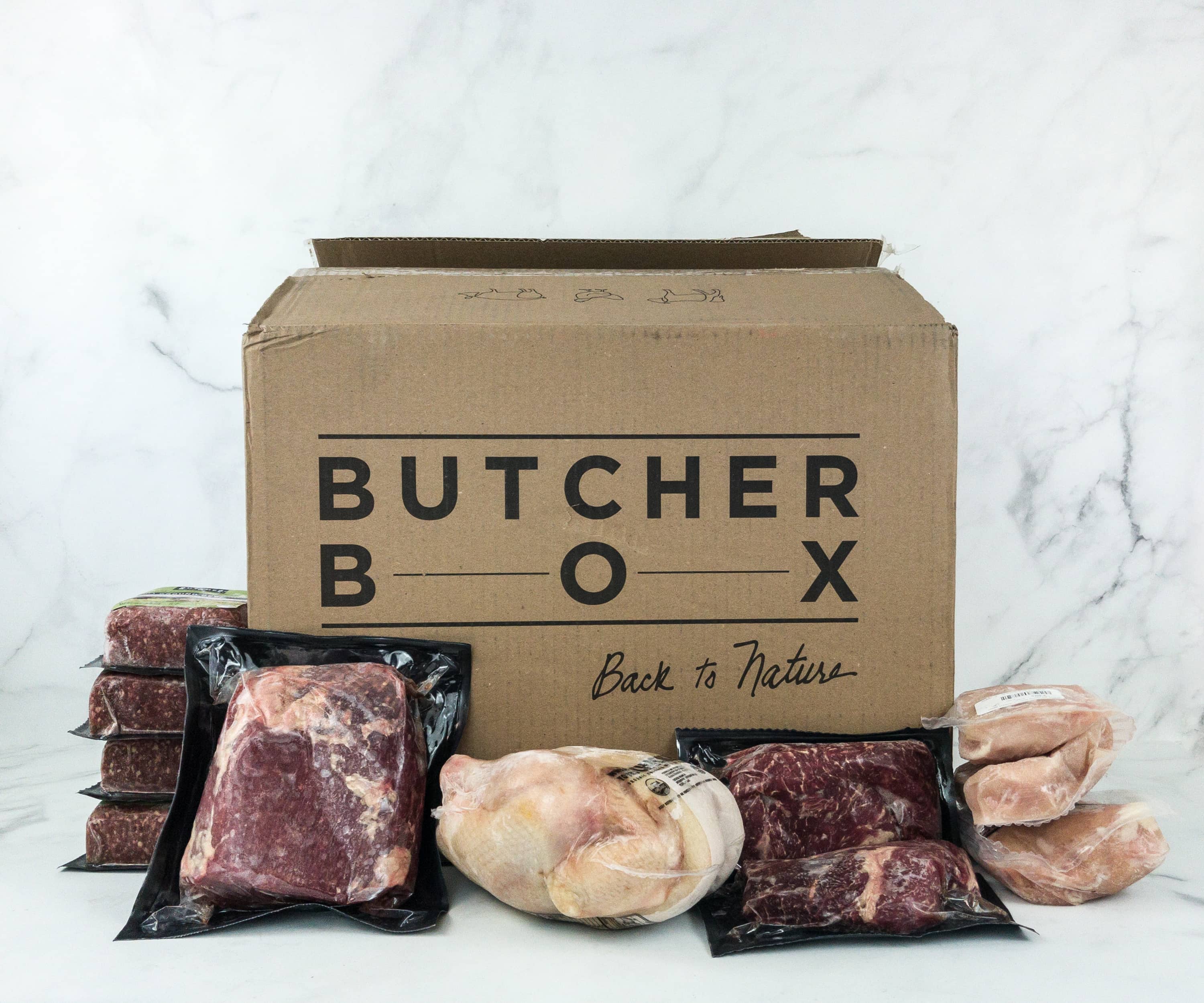 Everything in my box!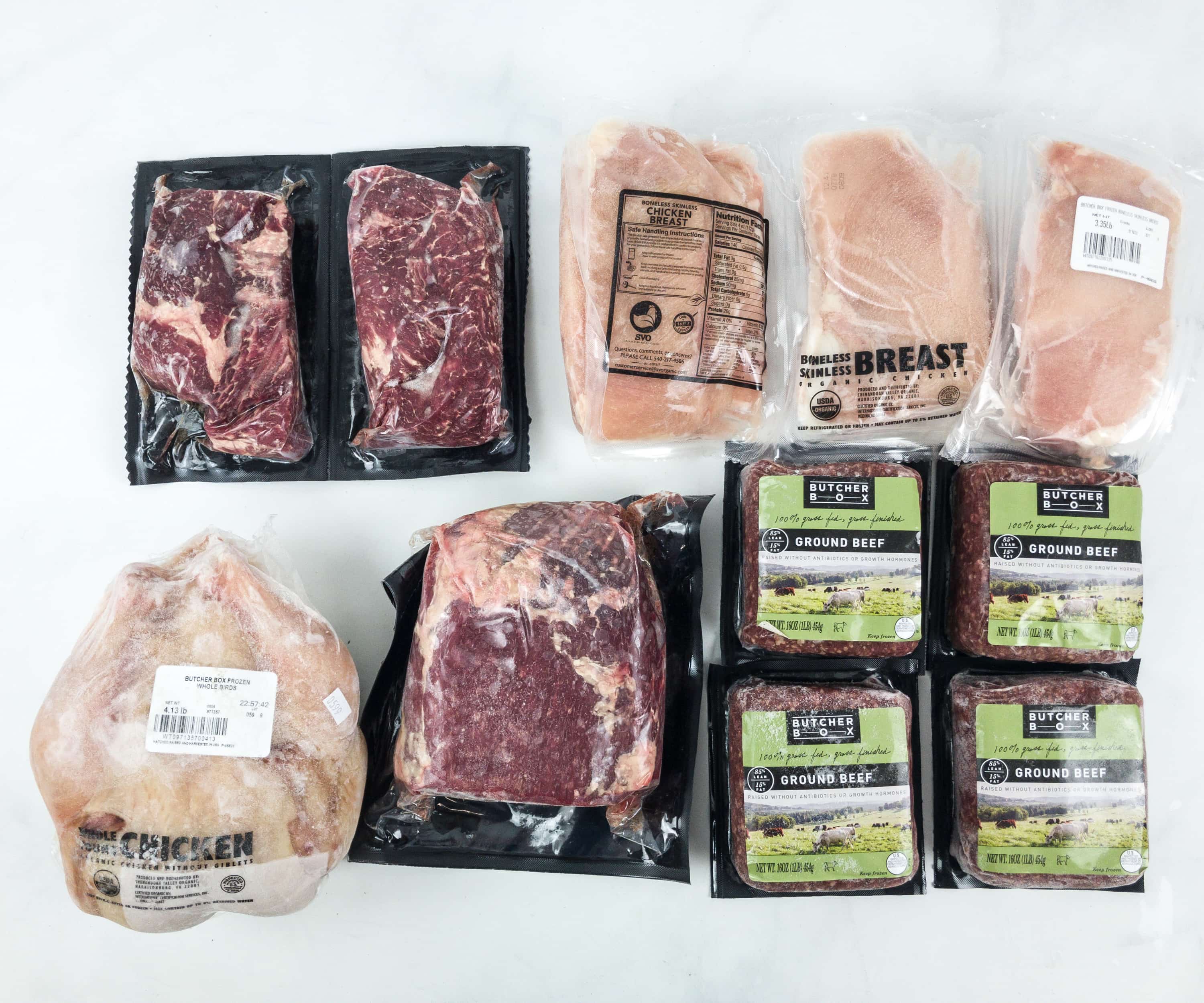 Here are all of our goodies! Note – we get extra ground beef in our box every month.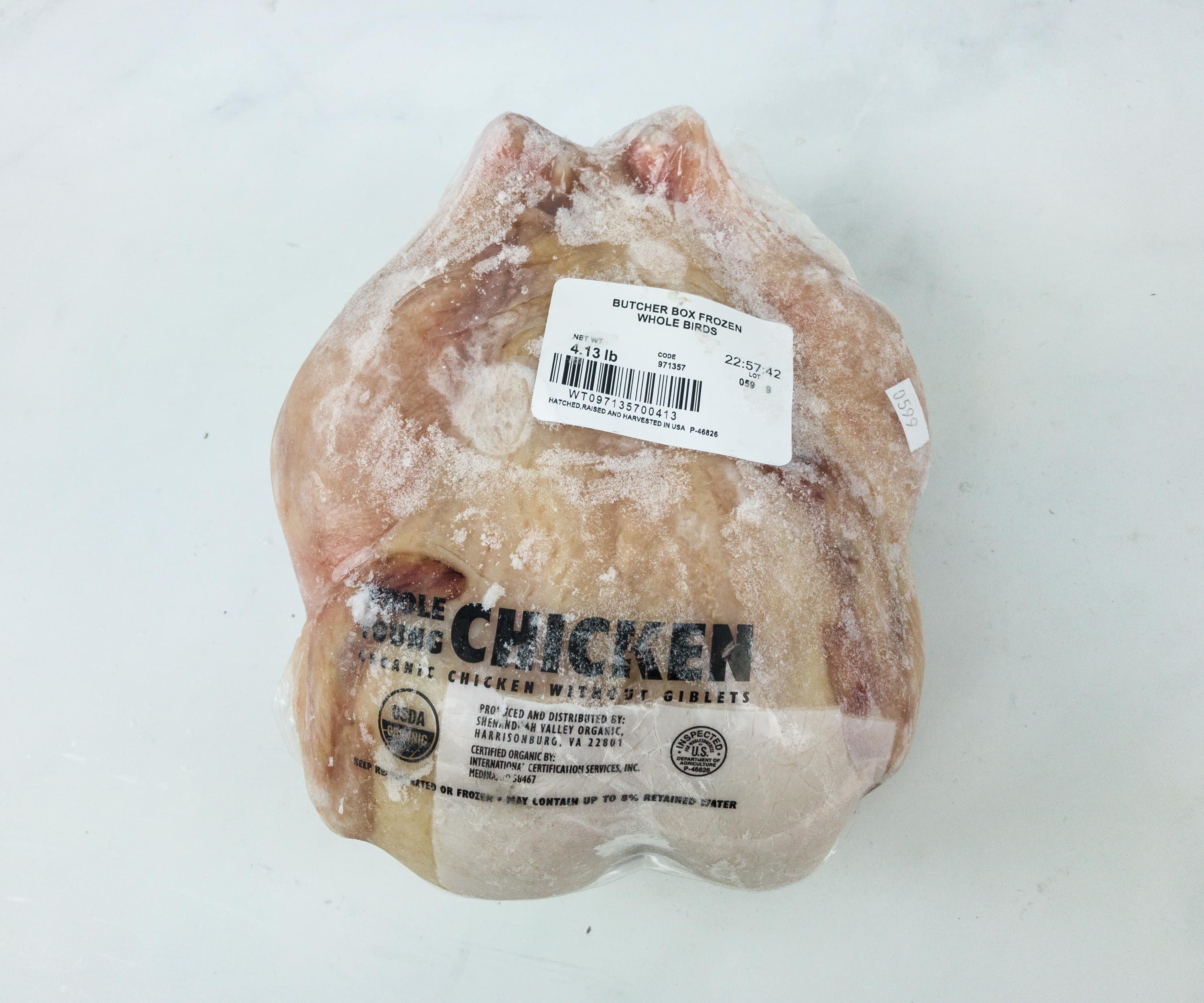 Whole Chicken. It's an organic whole chicken and it arrived completely frozen!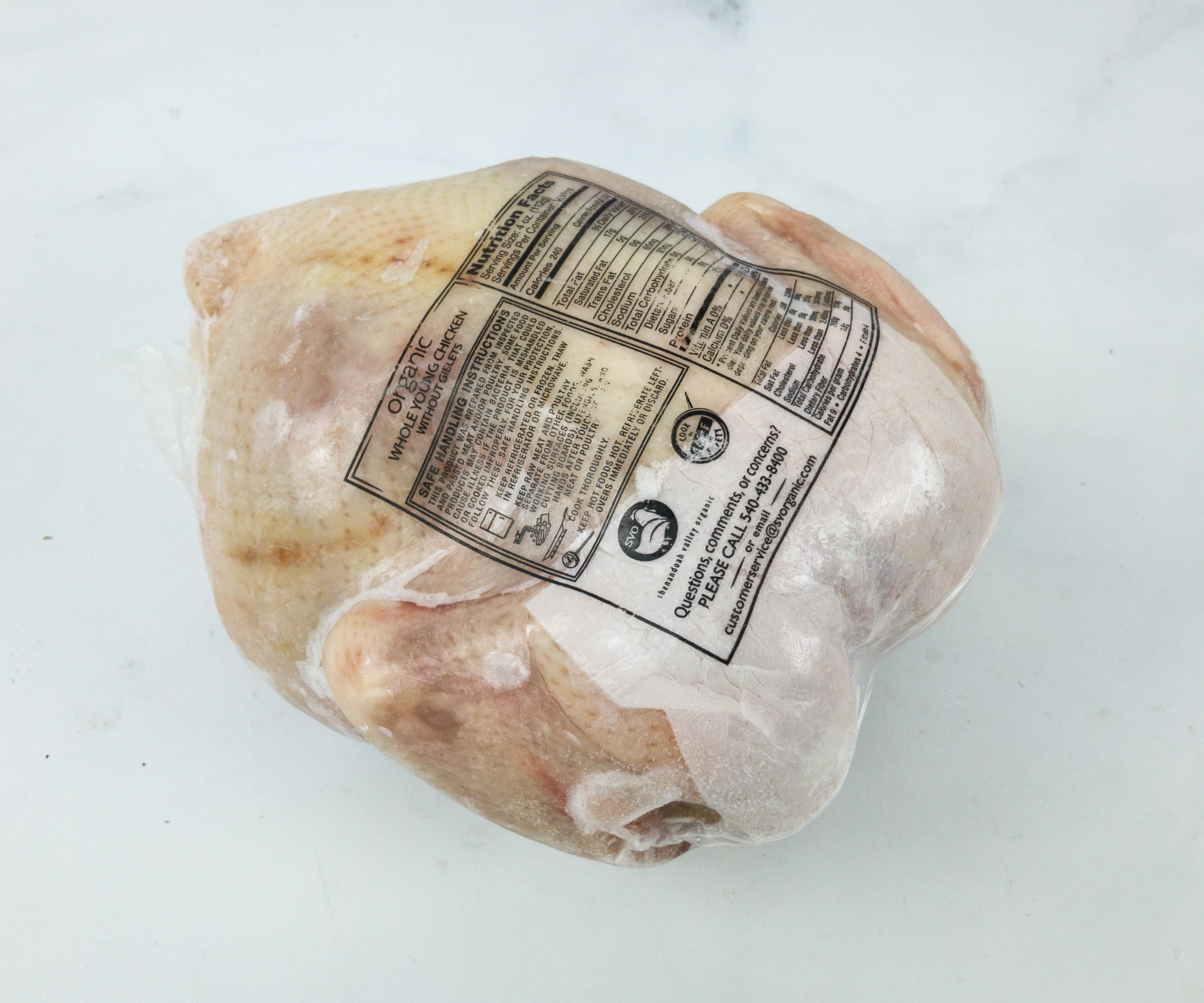 Printed at the opposite side of the wrapper are all the essential information you need to know about the chicken.
According to the label, this chicken is certified to be USDA organic and is carefully inspected by the International Certification Services, Inc.
This chicken is packed without giblets, meaning it only contains pure chicken meat. No more, no less!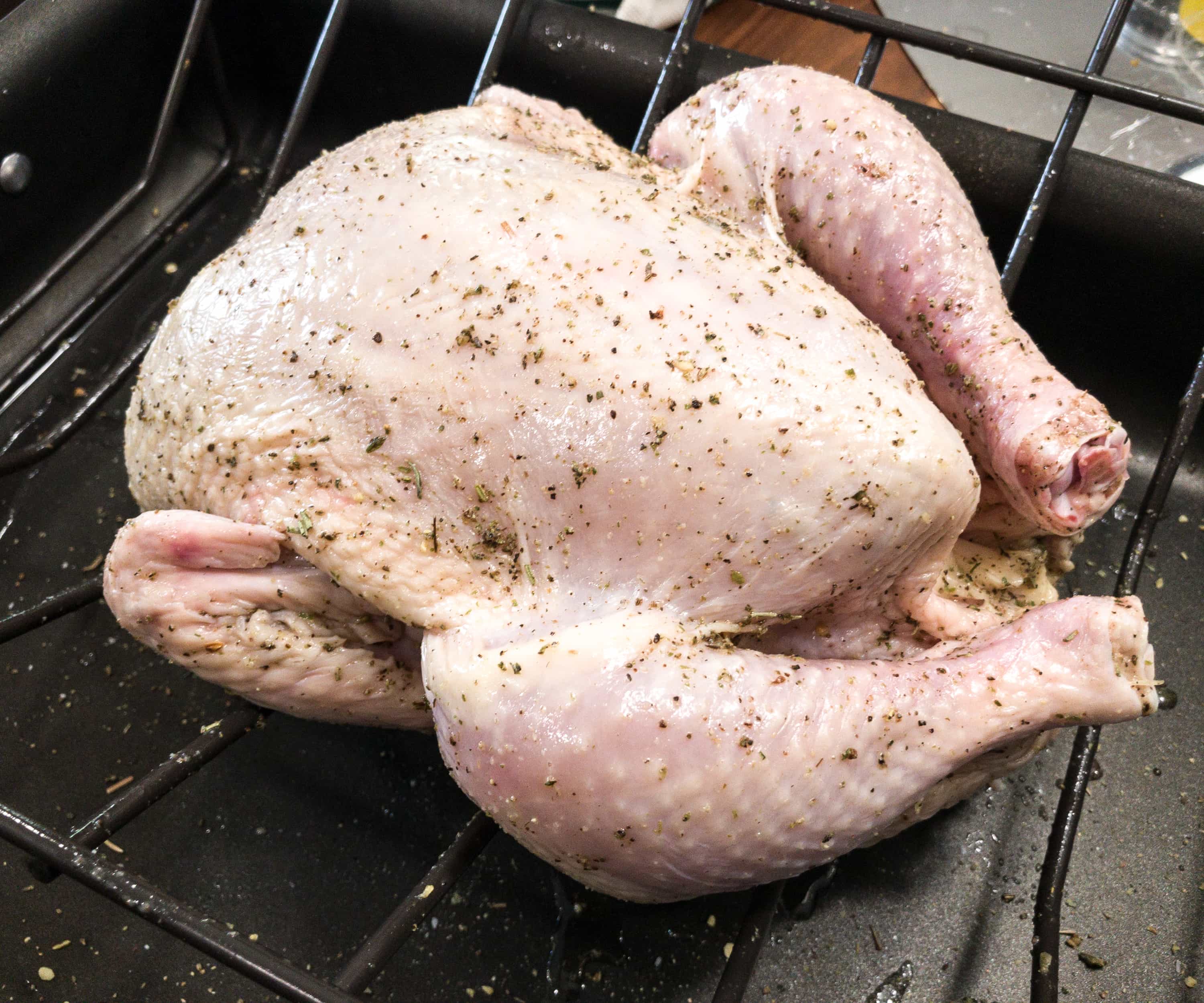 This whole chicken is perfect for roasting!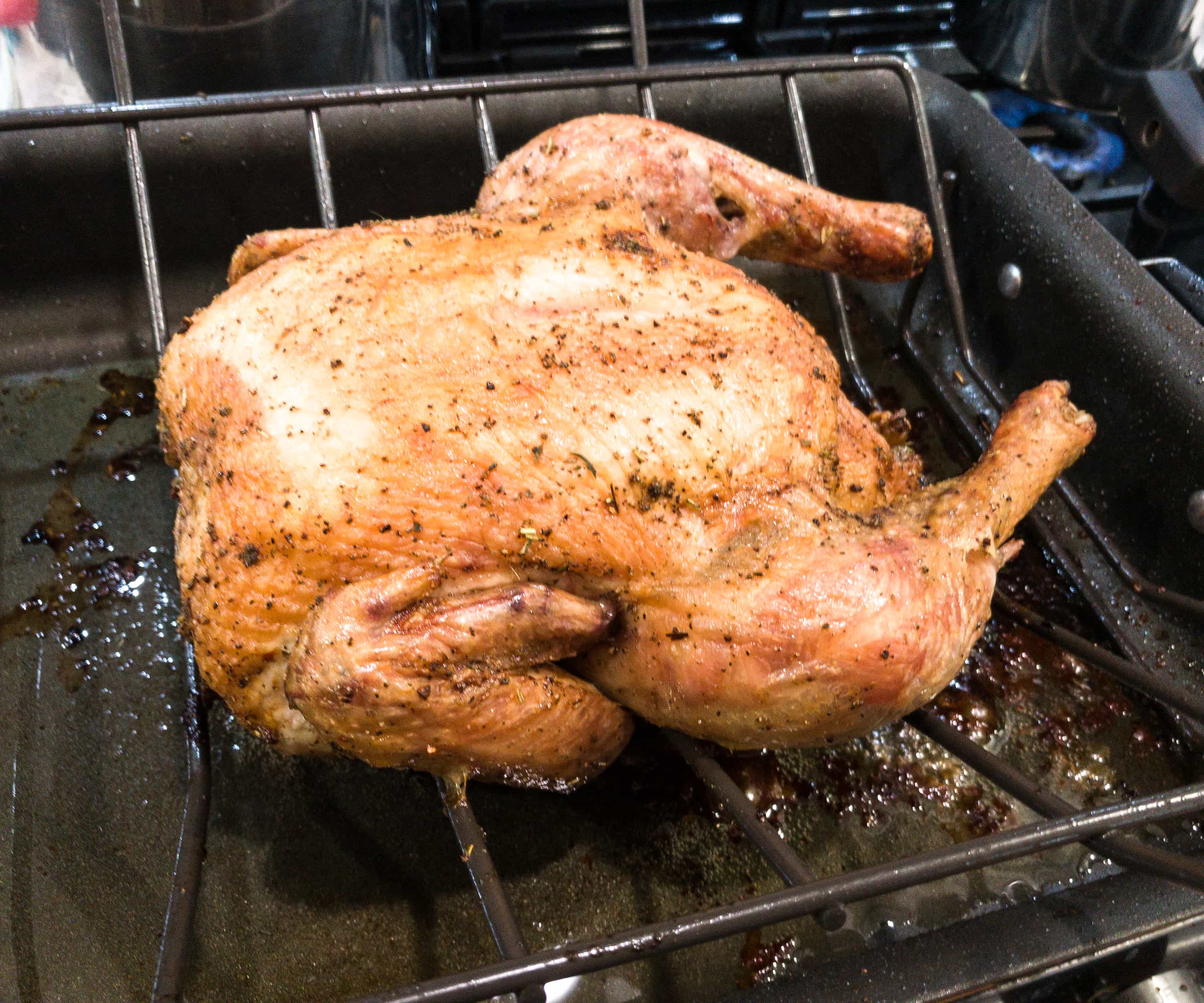 It's so easy to do, after rubbing the chicken with my own seasoning mixture, I placed it inside the pre-heated oven.
Wait until it goes golden brown and then take out and serve.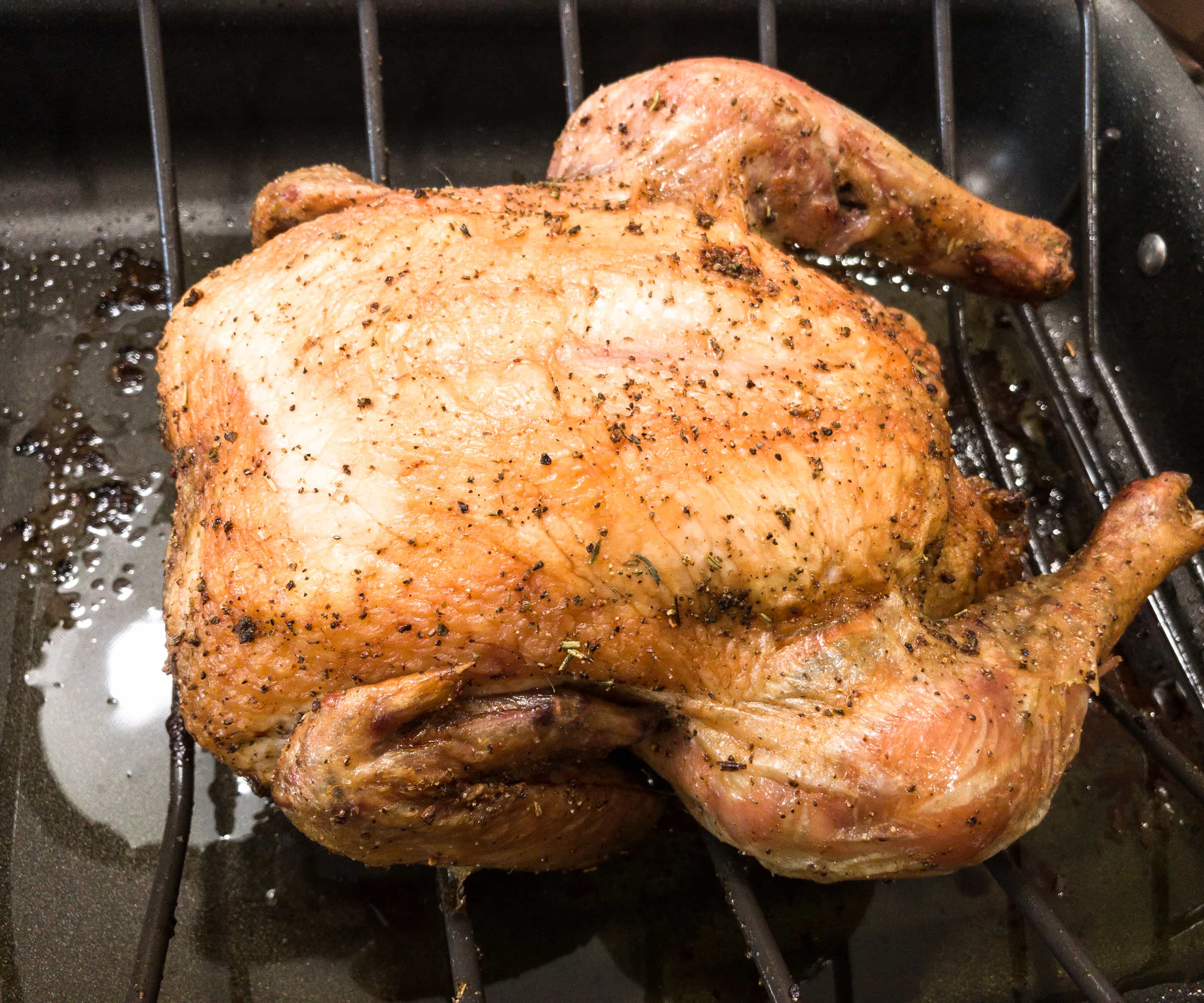 It was so delicious! The chicken is meaty and tender, my whole family enjoyed it!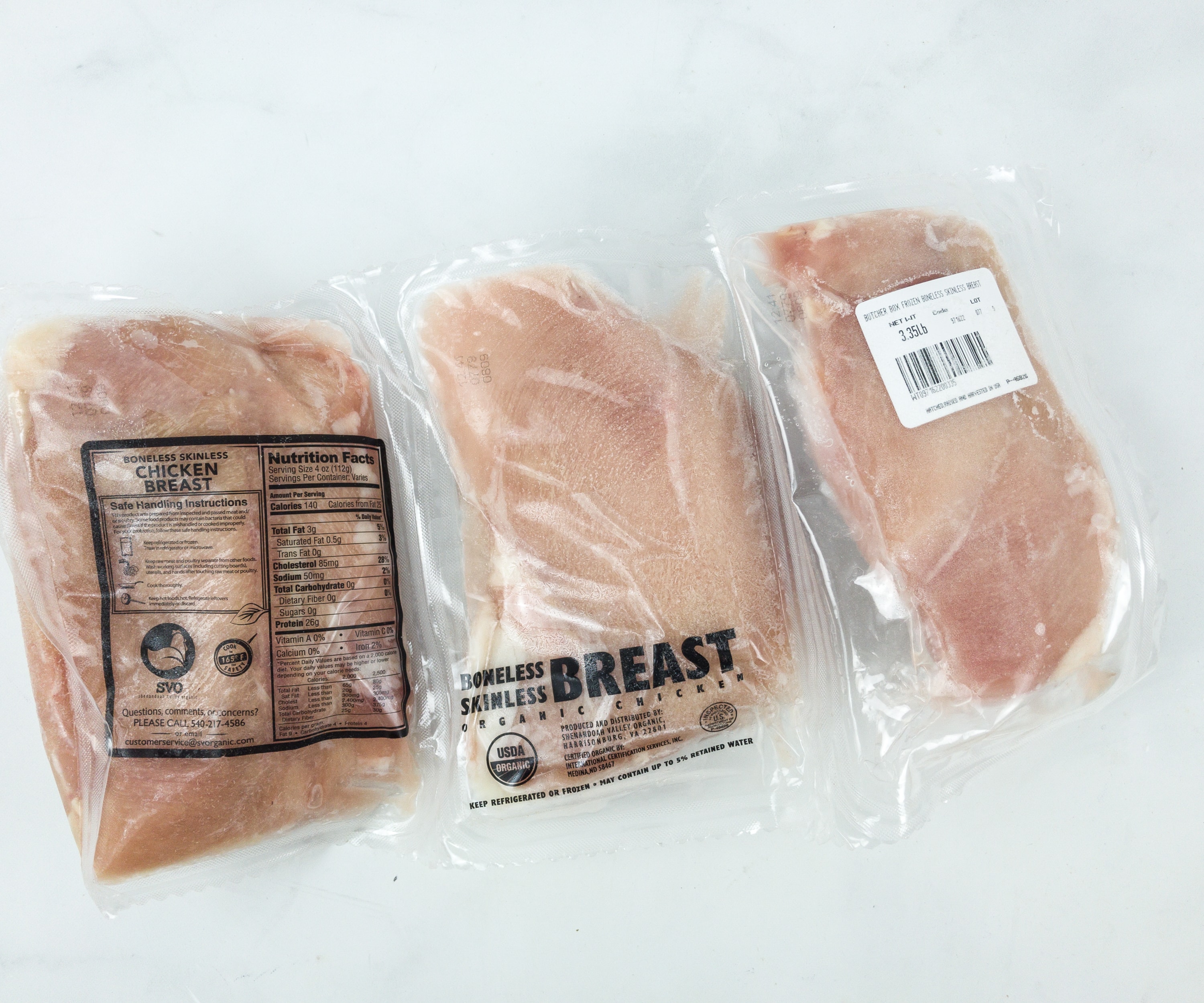 Boneless Skinless Chicken Breast. The chicken breast is definitely one of the meatiest and juiciest cuts of chicken meat. We got three packs of them in the box.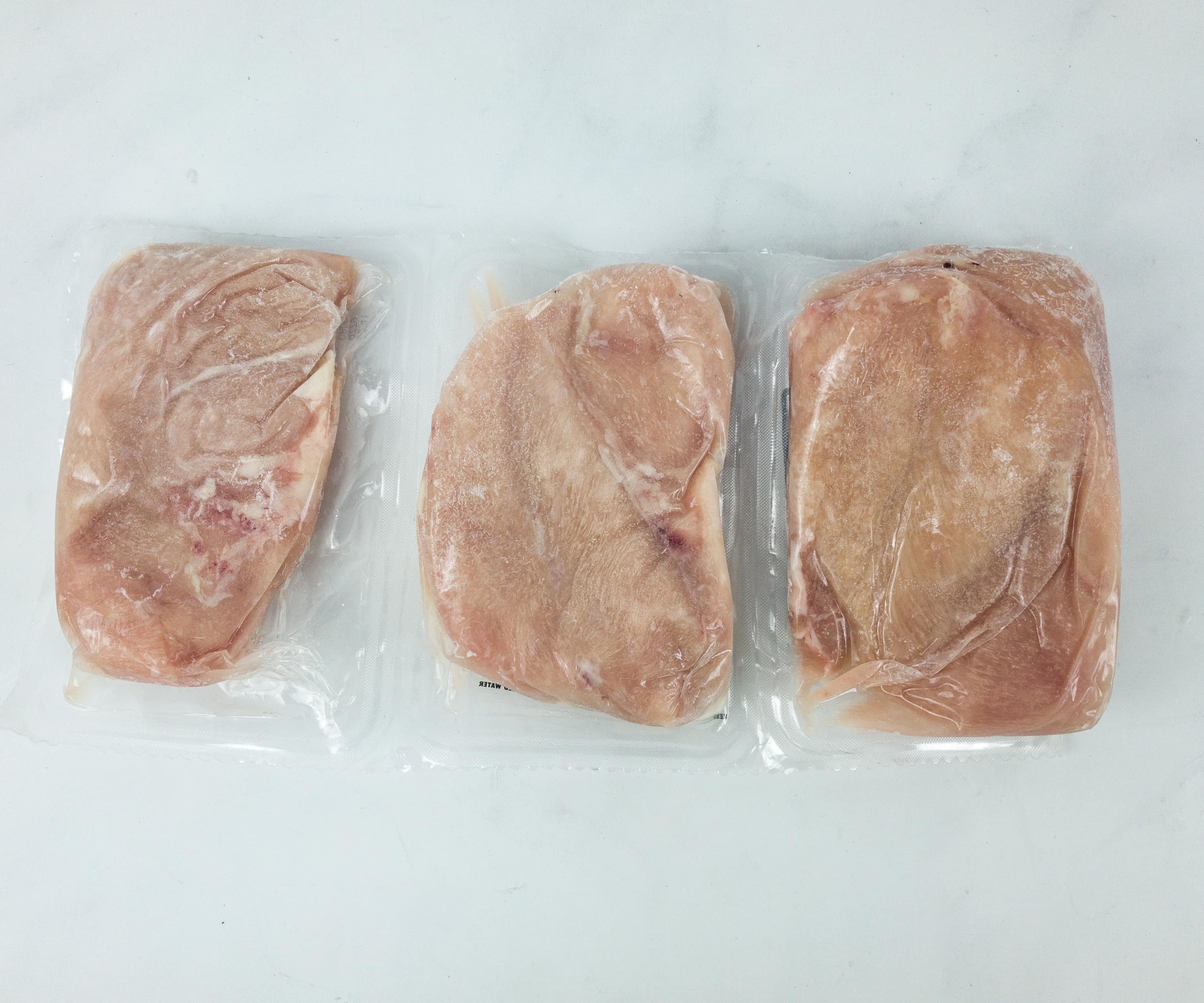 It's quick and easy to cook, plus it's rich in protein!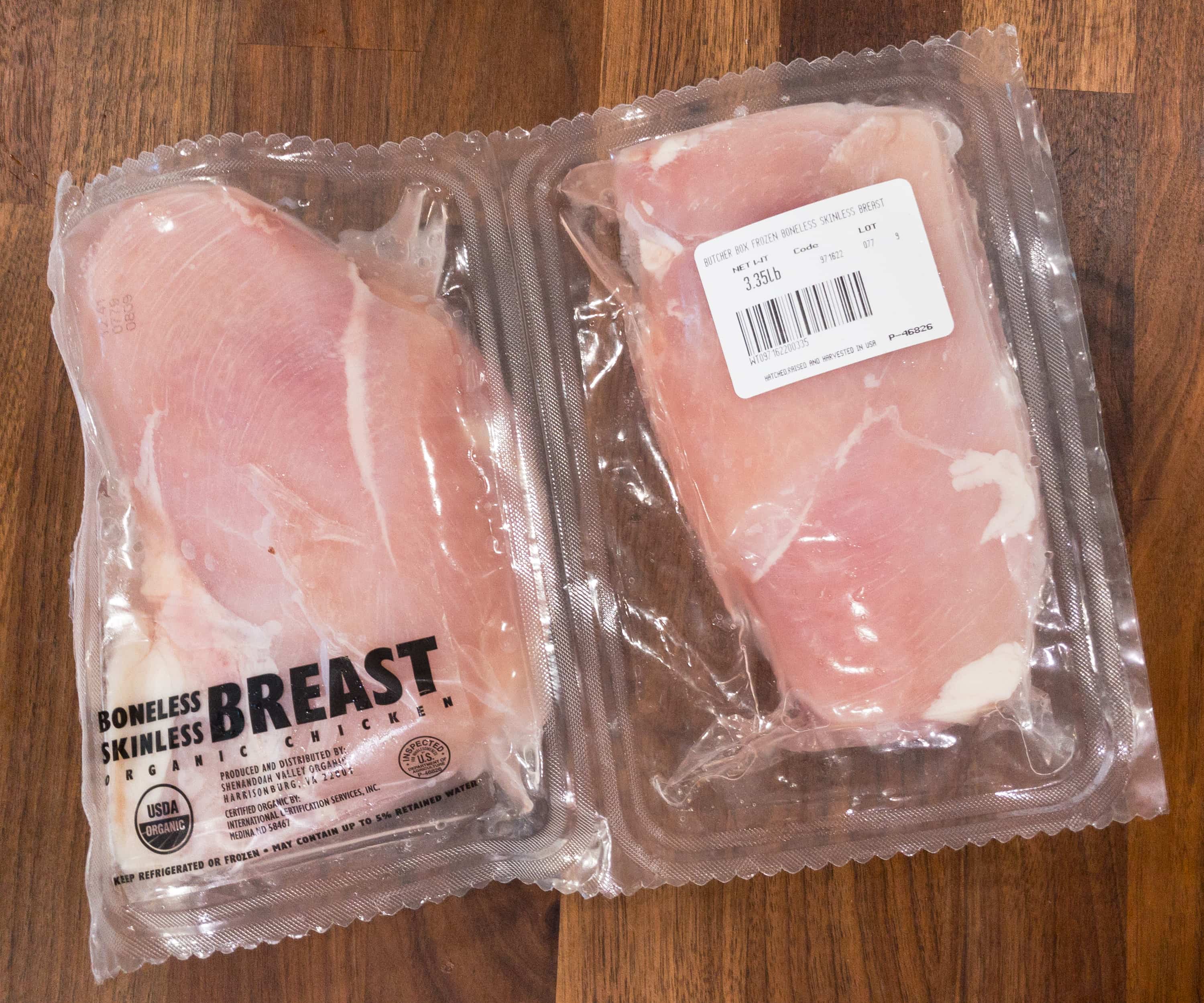 We just did a quick marinade and grilled these chicken breasts – they were out of this world amazing! I think they were the best thing I've eaten all year.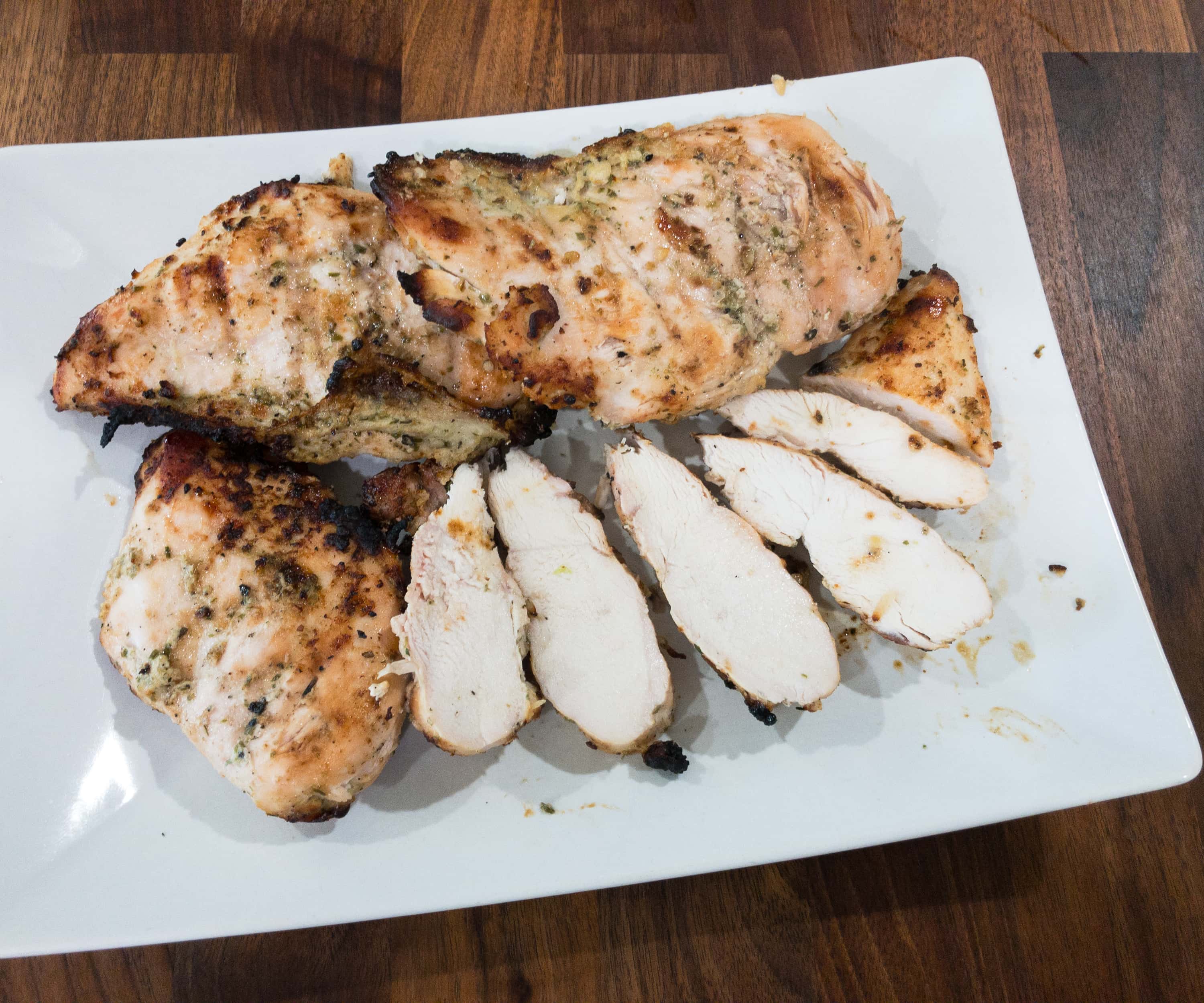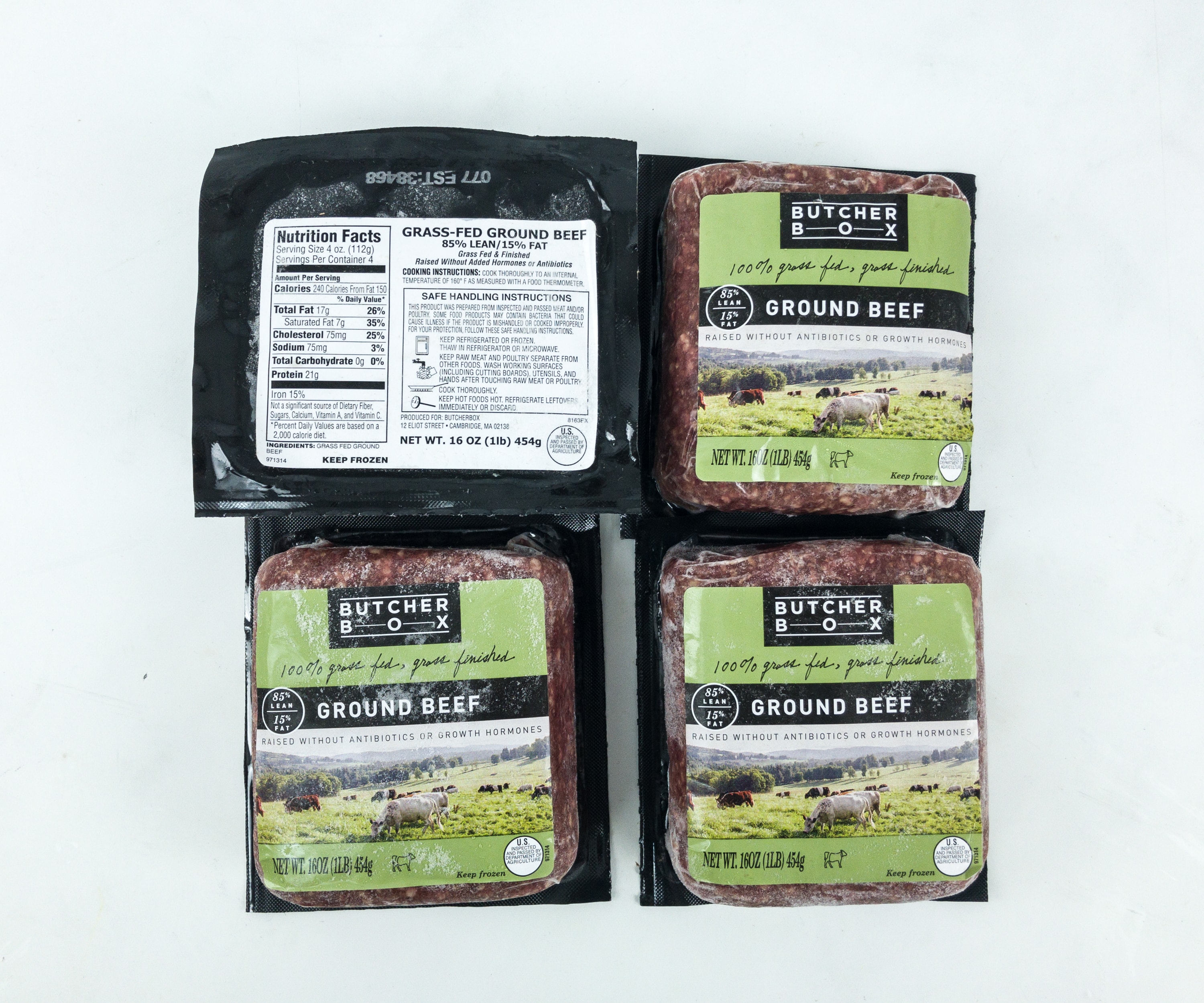 Ground Beef. Ground beef is a monthly staple in our box! This grass-fed ground beef consists of 85% lean and 15% fat, making it the ideal ingredient to use for burger patties because of its juiciness and meatiness.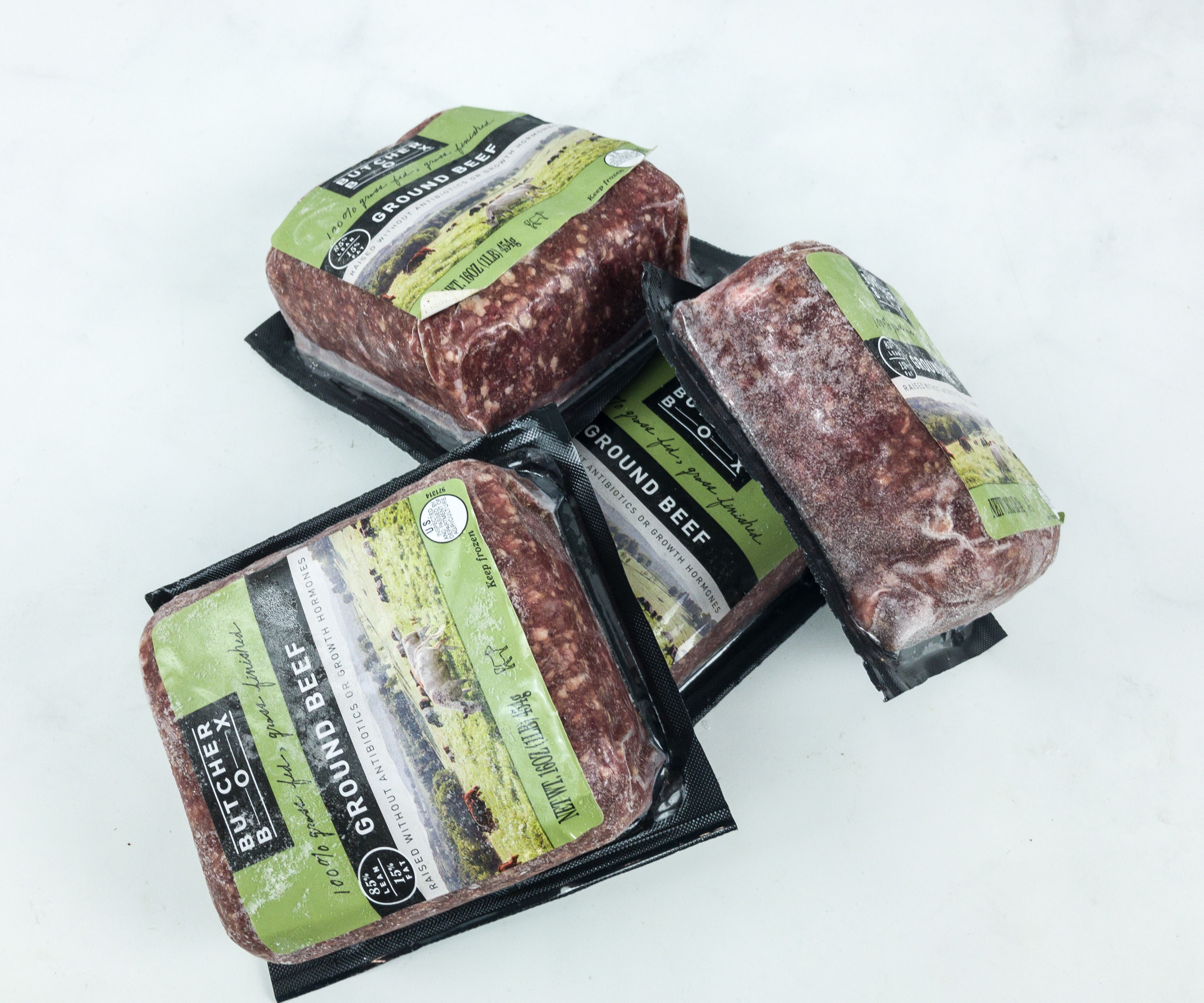 This month's box contains four separate pieces of one-pound packs. Aside from making patties, these are also great for casseroles!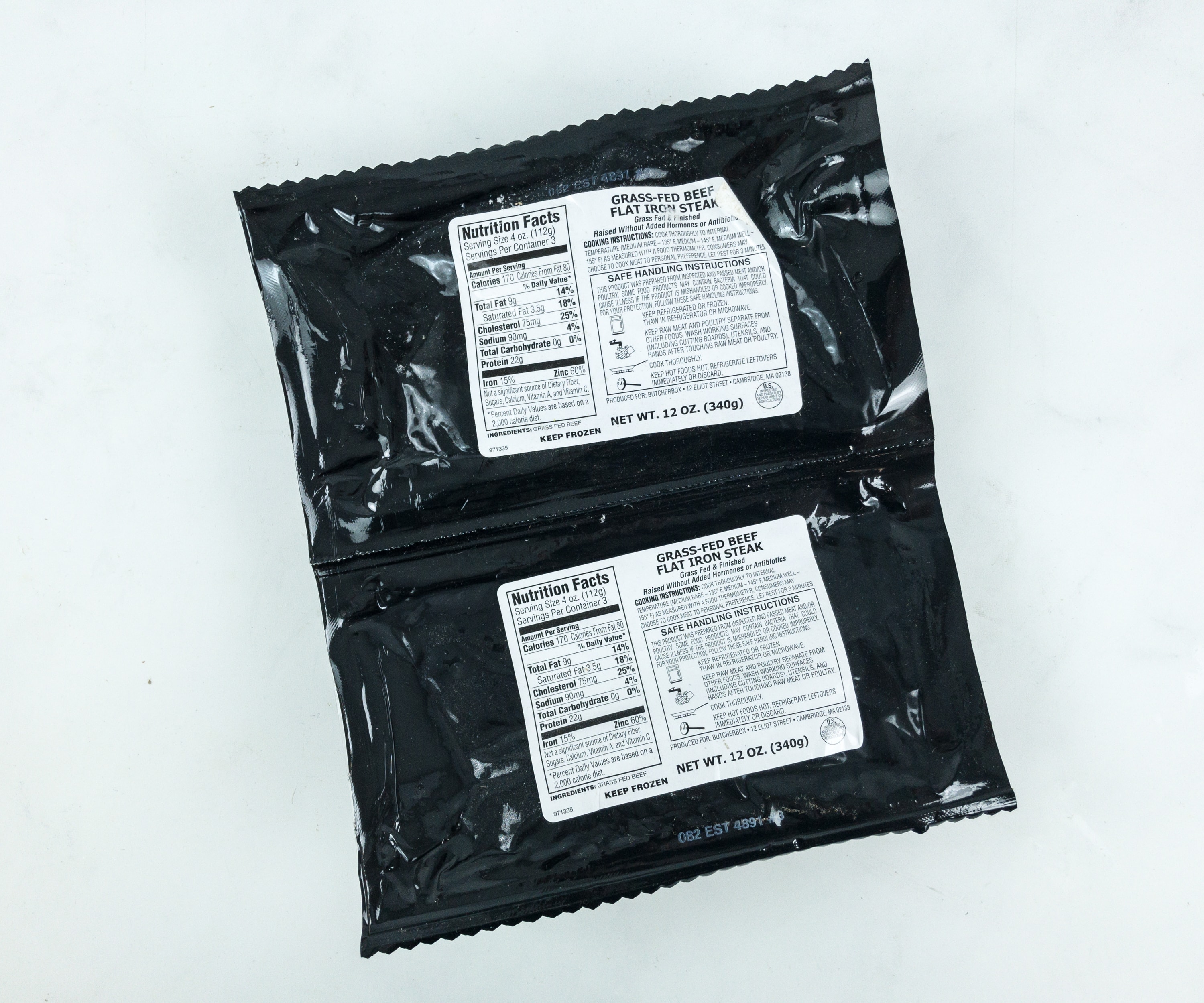 Flat Iron Steak. The flat iron steak is a cut of meat taken from the shoulder part of the beef, which is so lean and meaty. It's perfect with full-bodied sauces, like a red wine glaze.
It is definitely one of the most popular choices for marinated or grilled steak or sandwiches for serving over a fresh salad in buffets.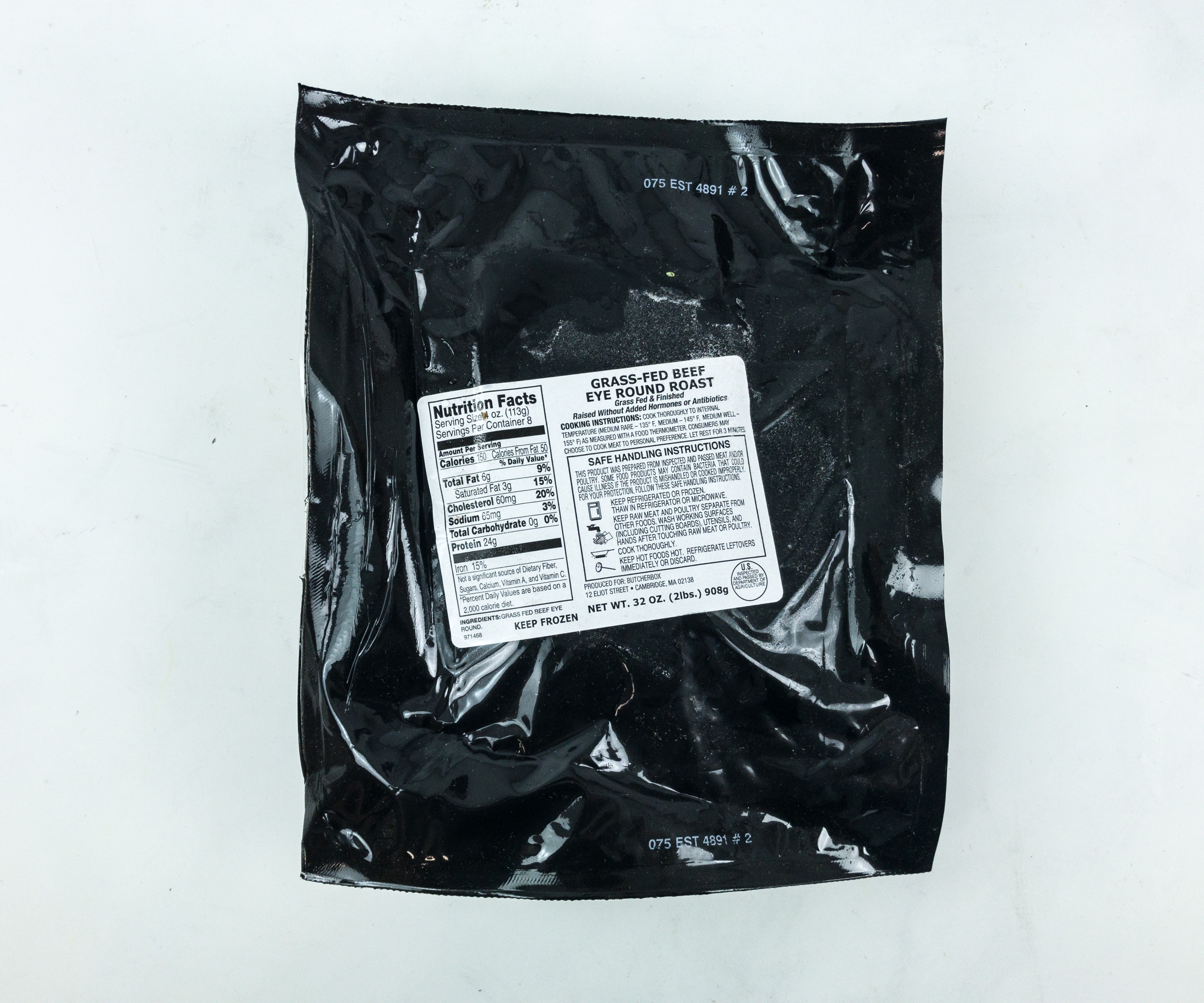 Beef Eye Round Roast. This boneless low-fat eye round cut is from the lean and active beef muscle, meaning it contains lesser fat and produces a ton of flavor!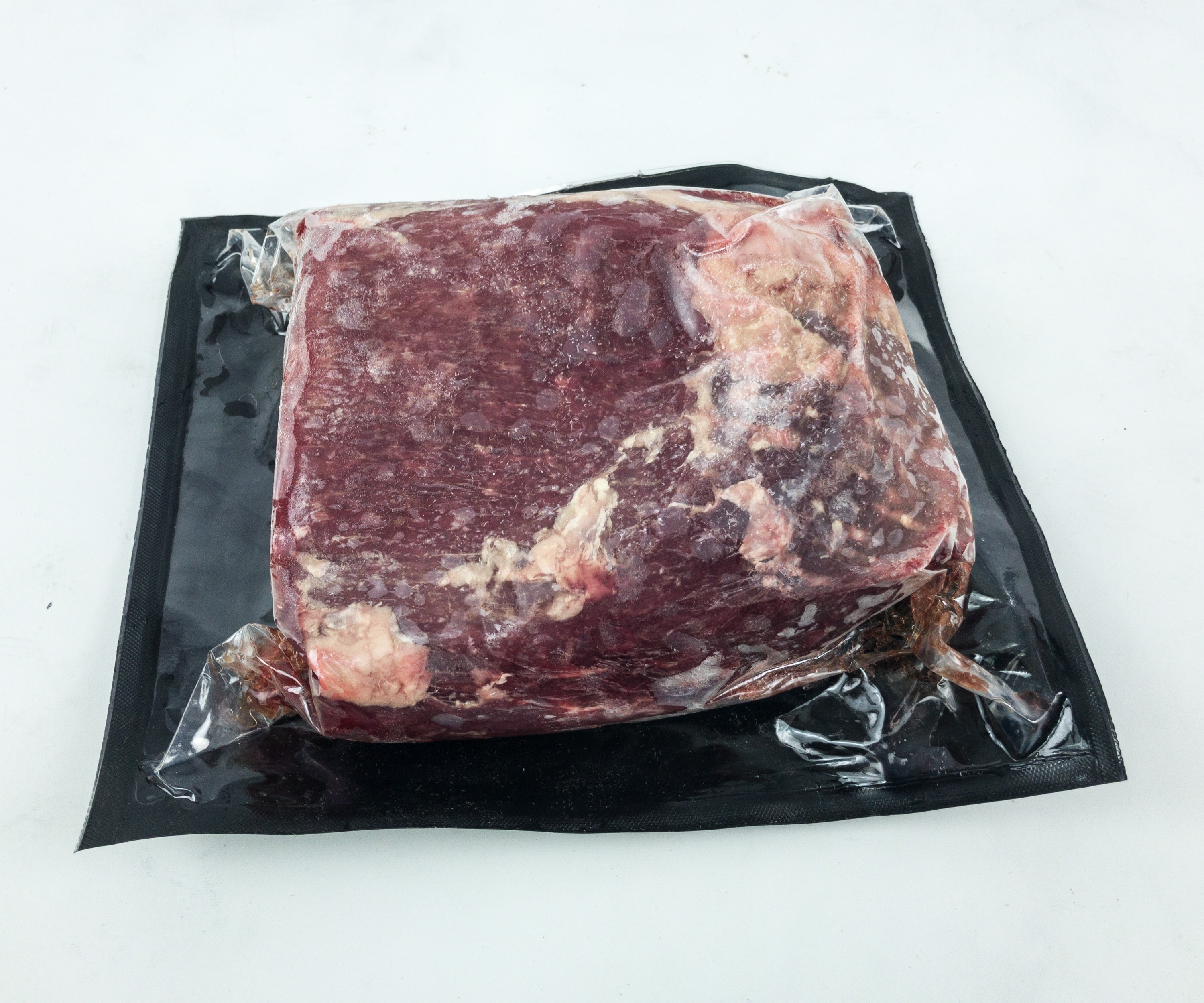 This chunk of meat is ideal as marinated, grilled, or even pot roast.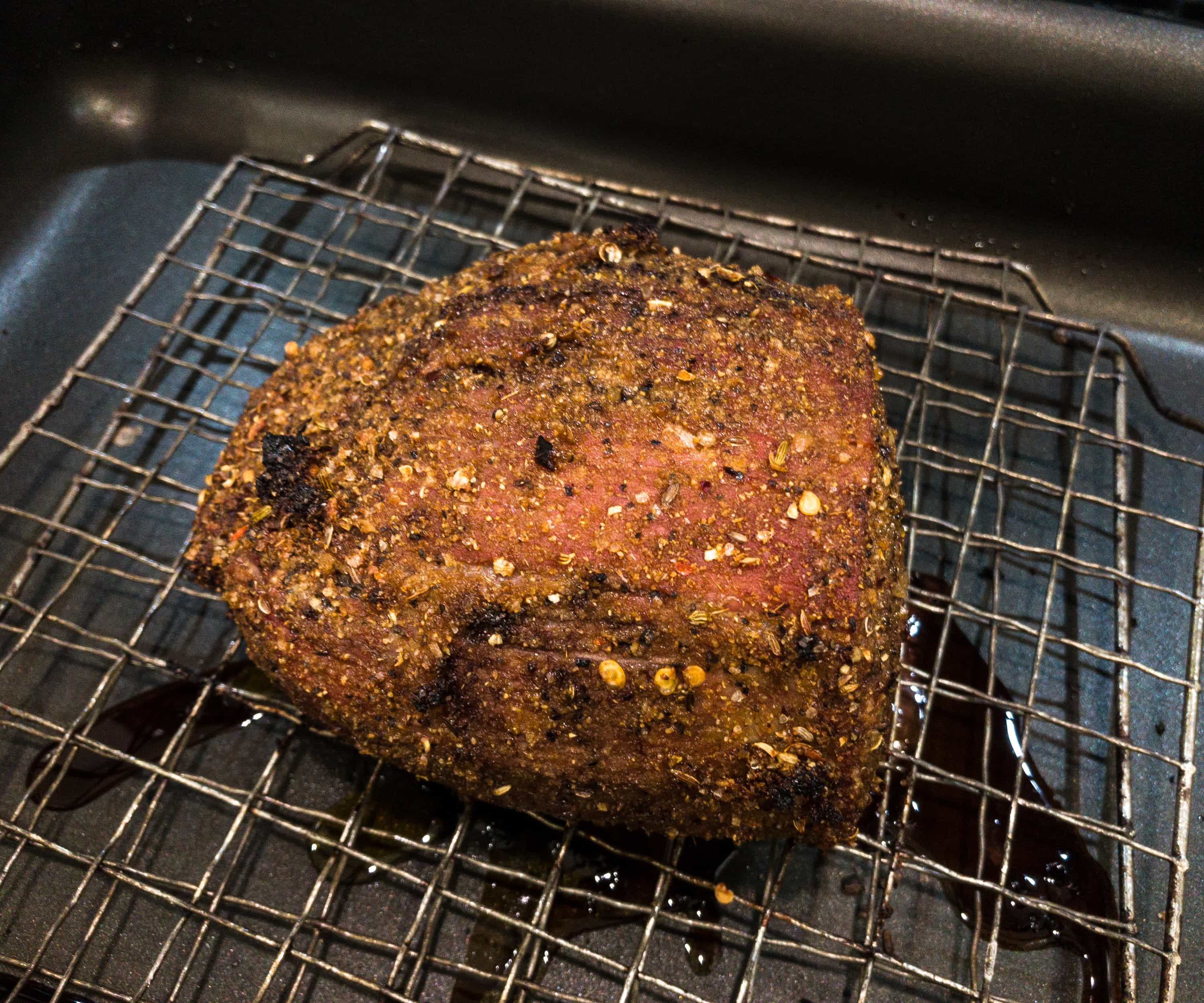 I had it roasted for our dinner and it was fantastic!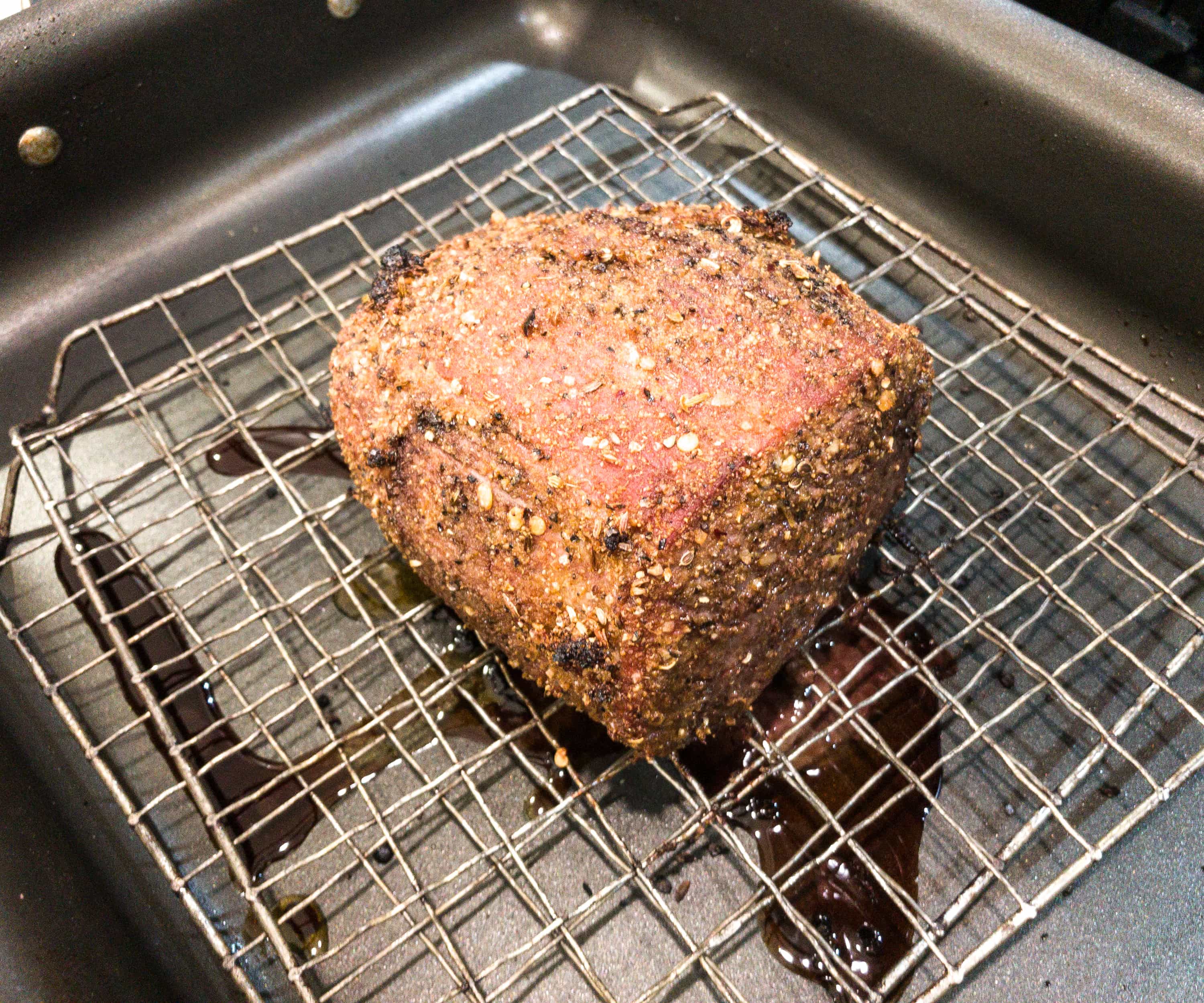 I roasted it whole and served it sliced thick with delicious sides. You can also slice them thin for sandwiches.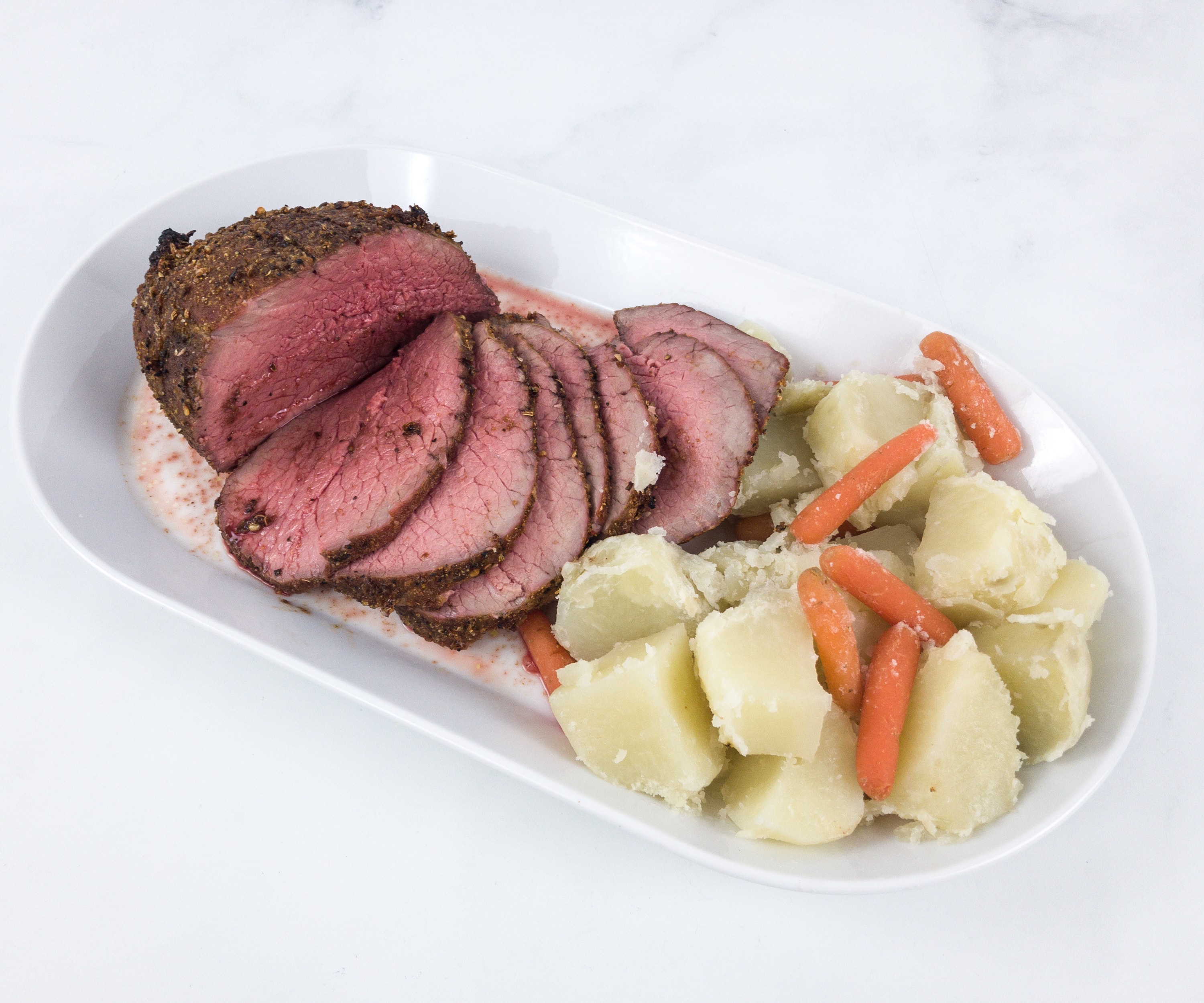 This time we paired it with fresh steamed sweet potatoes and carrots.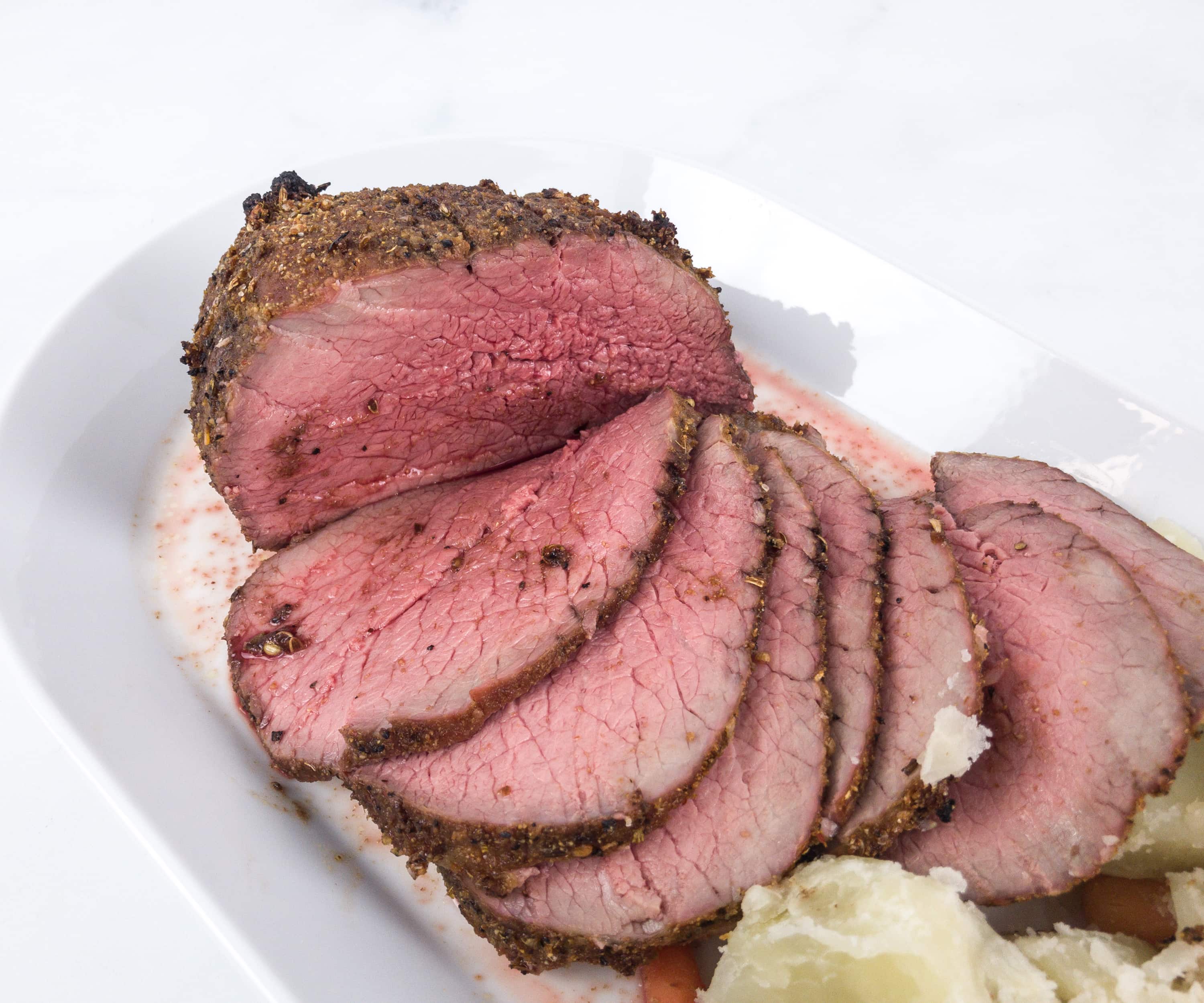 As expected, the meat is crisp on the outside but so tender and juicy inside!
I really like my steak cooked medium-rare. So chewy and tasty!
Butcher Box is really an excellent subscription. It's a bit pricey, but I still find it totally worth it. Each box comes with 7 – 10 lbs of meat which is ideal for a smaller family. It works out to be about $6.50 per portion for the meat – and there is no difference in cost between getting all grass-fed beef or mixing your box to include organic chicken and heritage pork. I really appreciate how the meats arrived frozen and was portioned into manageable sized cuts that makes it easy to portion out over time. Considering the convenience, top-notch meat, and excellent service, I'm giving this box two thumbs up!
Plus, it's so easy to change the choices on your subscription. We were away from the house for a little while so I just moved our next box date online – and switched to beef & pork for the next box!
What did you think of our haul of grass-fed beef from Butcher Box?