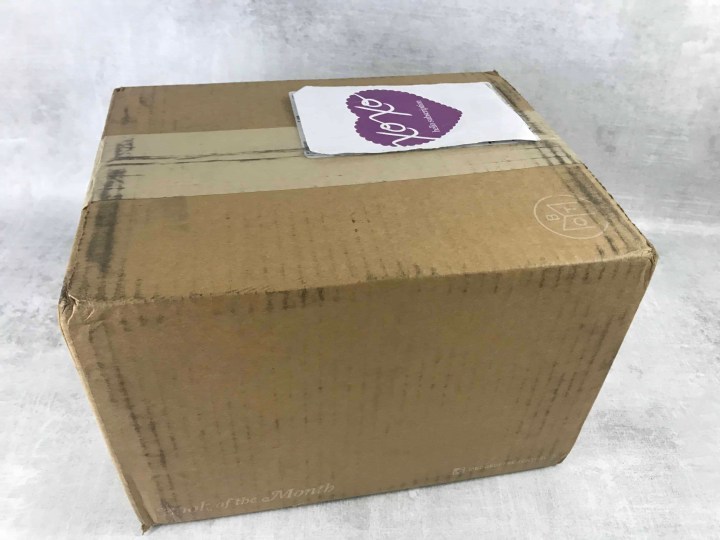 Book of the Month Club is a monthly book subscription box. Each month, their panel of judges selects 5 books, which they announce on the first of the month, and members have six days to decide which book (or books) they would like to receive. One book per month is included in the membership fee, and members can purchase up to two additional books each month for $9.99 per title. The subscription price is $14.99 per month.
DEAL:  Book of the Month has a new coupon code to get a FREE book credit when you use code SPRINGFEVER at checkout!
OR For a limited time only, use the coupon code MOMKNOWSBEST to save $10 on a 6+ month gift subscription + a free book for you! Perfect time to buy Mom a gift for Mother's Day!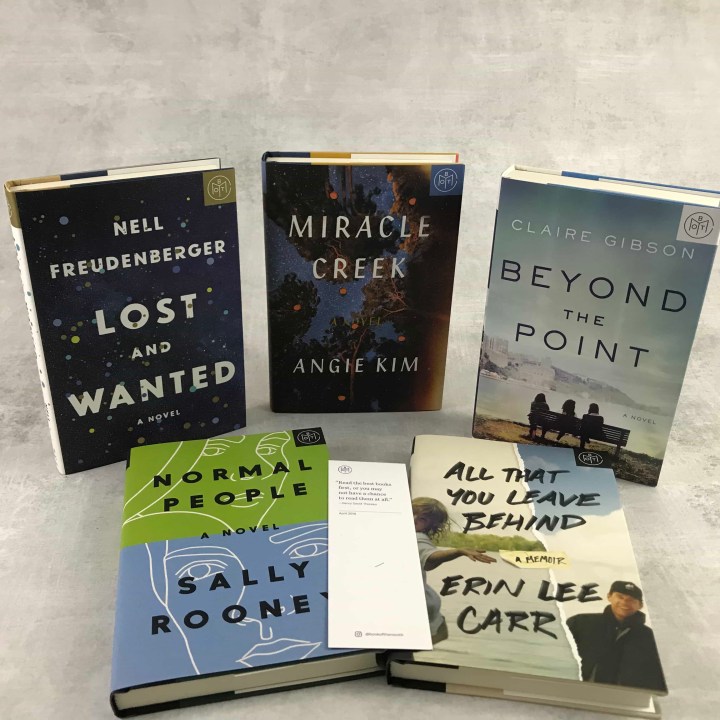 The Book of the Month subscription includes one book per month. We were sent all five to examine. You can add on extra titles for $9.99 per book!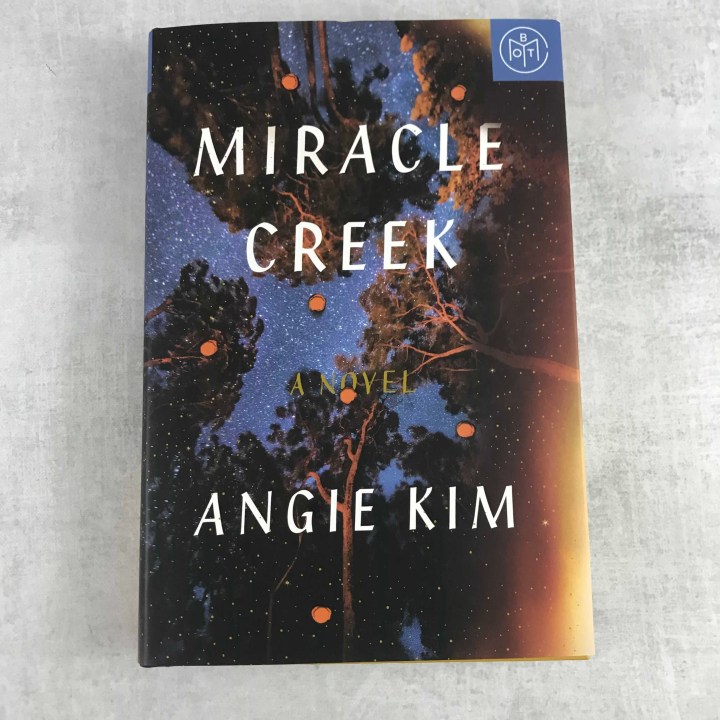 Miracle Creek: A Novel by Angie Kim ($16.20)
A thrilling debut novel for fans of Liane Moriarty and Celeste Ng about how far we'll go to protect our families―and our deepest secrets

My husband asked me to lie. Not a big lie. He probably didn't even consider it a lie, and neither did I, at first . . .

In rural Virginia, Young and Pak Yoo run an experimental medical treatment device known as the Miracle Submarine―a pressurized oxygen chamber that patients enter for therapeutic "dives" with the hopes of curing issues like autism or infertility. But when the Miracle Submarine mysteriously explodes, killing two people, a dramatic murder trial upends the Yoos' small community.

Who or what caused the explosion? Was it the mother of one of the patients, who claimed to be sick that day but was smoking down by the creek? Or was it Young and Pak themselves, hoping to cash in on a big insurance payment and send their daughter to college? The ensuing trial uncovers unimaginable secrets from that night―trysts in the woods, mysterious notes, child-abuse charges―as well as tense rivalries and alliances among a group of people driven to extraordinary degrees of desperation and sacrifice.

Angie Kim's Miracle Creek is a thoroughly contemporary take on the courtroom drama, drawing on the author's own life as a Korean immigrant, former trial lawyer, and mother of a real-life "submarine" patient. Both a compelling page-turner and an excavation of identity and the desire for connection, Miracle Creek is a brilliant, empathetic debut from an exciting new voice.
Lost and Found: A Novel By Nell Freudenberger ($16.17)
"Freudenberger's brilliant and compassionate novel takes on the big questions of the universe and proves, again, that she is one of America's greatest writers." –Andrew Sean Greer, Pulitzer Prize-winning author of Less

An emotionally engaging, suspenseful new novel from the best-selling author, told in the voice of a renowned physicist: an exploration of female friendship, romantic love, and parenthood–bonds that show their power in surprising ways.

Helen Clapp's breakthrough work on five-dimensional spacetime landed her a tenured professorship at MIT; her popular books explain physics in plain terms. Helen disdains notions of the supernatural in favor of rational thought and proven ideas. So it's perhaps especially vexing for her when, on an otherwise unremarkable Wednesday in June, she gets a phone call from a friend who has just died.

That friend was Charlotte Boyce, Helen's roommate at Harvard. The two women had once confided in each other about everything–in college, the unwanted advances Charlie received from a star literature professor; after graduation, Helen's struggles as a young woman in science, Charlie's as a black screenwriter in Hollywood, their shared challenges as parents. But as the years passed, Charlie became more elusive, and her calls came less and less often. And now she's permanently, tragically gone.

As Helen is drawn back into Charlie's orbit, and also into the web of feelings she once had for Neel Jonnal–a former college classmate now an acclaimed physicist on the verge of a Nobel Prize-winning discovery–she is forced to question the laws of the universe that had always steadied her mind and heart.

Suspenseful, perceptive, deeply affecting, Lost and Wanted is a story of friends and lovers, lost and found, at the most defining moments of their lives.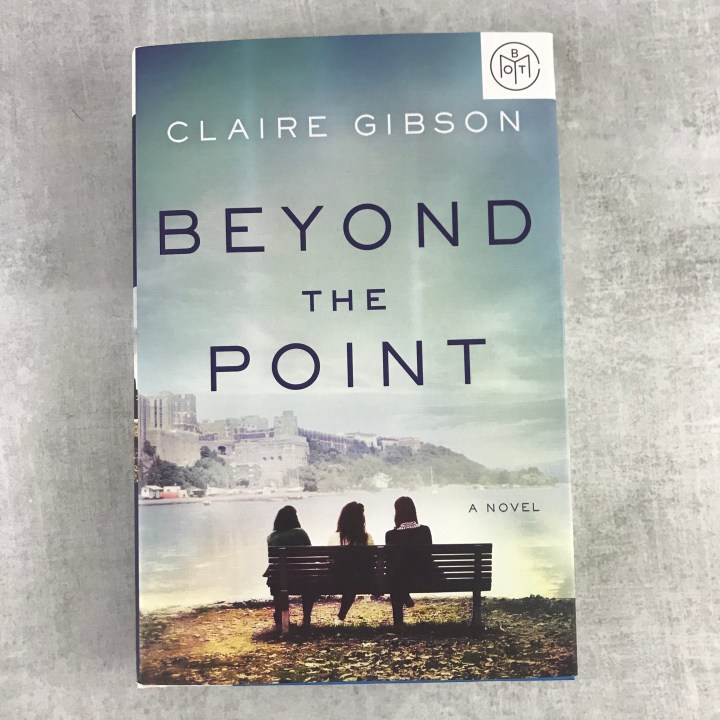 Beyond the Point: A Novel by Claire Gibson ($17.70)
Three women are brought together in an enthralling story of friendship, heartbreak, and resilience. Set at the U.S. Military Academy at West Point, this is an amazing debut novel.

Duty. Honor. Country. That's West Point's motto, and every cadet who passes through its stone gates vows to live it. But on the eve of 9/11, as Dani, Hannah and Avery face four grueling years ahead, they realize they'll only survive if they do it together.

Everyone knows Dani is going places. With athletic talent and a brilliant mind, she navigates West Point's predominantly male environment with wit and confidence, breaking stereotypes and embracing new friends.

Hannah's grandfather, a legendary Army general, offers a stark warning about the dangers that lie ahead, but she moves forward anyway, letting faith guide her path. When she meets her soul mate at West Point, the future looks perfect, just as planned.

Wild child Avery moves fast and doesn't mind breaking a few rules (and hearts) along the way. But she can't outpace her self-doubt, and the harder she tries, the further it leads her down a treacherous path.

The world—of business, of love, and of war—awaits Dani, Hannah, and Avery beyond the gates of West Point. These three women know that what doesn't kill you makes you stronger. But soon, that adage no longer rings true—for their future, or their friendship. As they're pulled in different directions, will their hard-forged bond prevail or shatter?

Beyond the Point is a heartfelt look at how our closest friends can become our fiercest battle buddies. After all, the greatest battles we fight rarely require a uniform.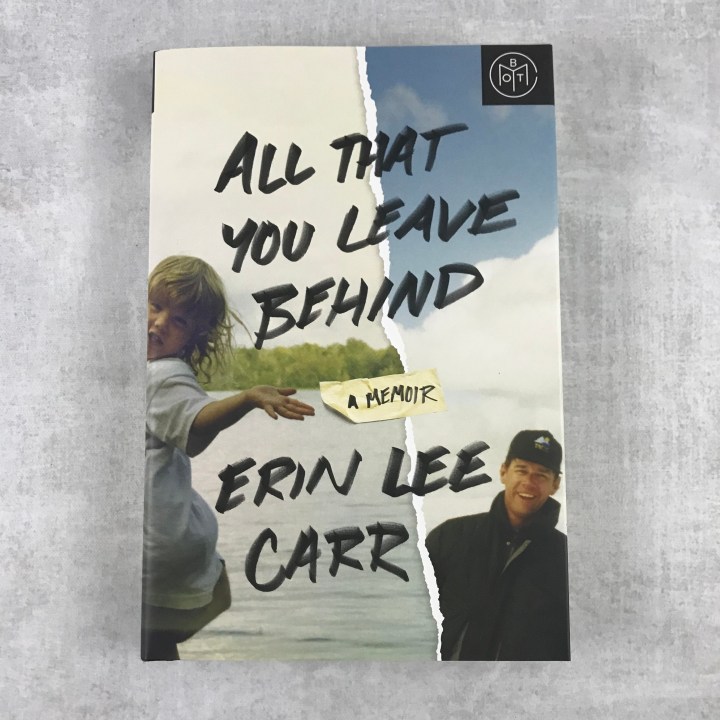 All That You Leave Behind: A Memoir by Erin Lee Carr ($17.10)
"A documentary filmmaker and daughter of the late, great New York Times columnist David Carr celebrates and wrestles with her father's legacy in a raw, redemptive memoir."—O: The Oprah Magazine (The Best Nonfiction Books Coming Out in 2019)

"A breathtaking read . . . a testimony equal parts love and candor. David would have had it no other way."—Ta-Nehisi Coates, bestselling author of Between the World and Me

Dad: What will set you apart is not talent but will and a certain kind of humility. A willingness to let the world show you things that you play back as you grow as an artist. Talent is cheap. 
Me: OK I will ponder these things. I am a Carr.
Dad: That should matter quite a bit, actually not the name but the guts of what that name means.

A celebrated journalist, bestselling author (The Night of the Gun), and recovering addict, David Carr was in the prime of his career when he suffered a fatal collapse in the newsroom of The New York Times in 2015. Shattered by his death, his daughter Erin Lee Carr, at age twenty-seven an up-and-coming documentary filmmaker, began combing through the entirety of their shared correspondence—1,936 items in total—in search of comfort and support.

What started as an exercise in grief quickly grew into an active investigation: Did her father's writings contain the answers to the question of how to move forward in life and work without her biggest champion by her side? How could she fill the space left behind by a man who had come to embody journalistic integrity, rigor, and hard reporting, whose mentorship meant everything not just to her but to the many who served alongside him?

All That You Leave Behind is a poignant coming-of-age story that offers a raw and honest glimpse into the multilayered relationship between a daughter and a father. Through this lens, Erin comes to understand her own workplace missteps, existential crises, and relationship fails. While daughter and father bond over their mutual addictions and challenges with sobriety, it is their powerful sense of work and family that comes to ultimately define them.

This unique combination of Erin Lee Carr's earnest prose and her father's meaningful words offers a compelling read that shows us what it means to be vulnerable and lost, supported and found. It is a window into love, with all of its fierceness and frustrations.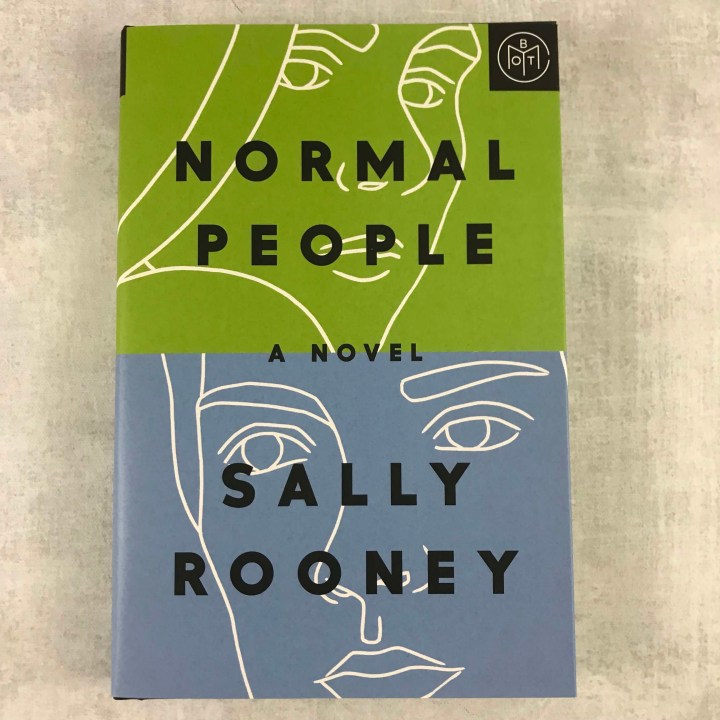 Normal People: A Novel by Sally Rooney ($13.72)
At school Connell and Marianne pretend not to know each other. He's popular and well-adjusted, star of the school football team, while she is lonely, proud, and intensely private. But when Connell comes to pick his mother up from her job at Marianne's house, a strange and indelible connection grows between the two teenagers—one they are determined to conceal.

A year later, they're both studying at Trinity College in Dublin. Marianne has found her feet in a new social world while Connell hangs at the sidelines, shy and uncertain. Throughout their years at university, Marianne and Connell circle one another, straying toward other people and possibilities but always magnetically, irresistibly drawn back together. And as she veers into self-destruction and he begins to search for meaning elsewhere, each must confront how far they are willing to go to save the other.

Sally Rooney brings her brilliant psychological acuity and perfectly spare prose to a story that explores the subtleties of class, the electricity of first love, and the complex entanglements of family and friendship.
And a bookmark, this subscription wouldn't be complete without one of these!
BOTM is amazing – bringing a splash of so many different genres to my door in one very heavy box (the add-ons are a must if you read a lot!). I love that each book is hard-covered and how each jacket is made just for BOTM. BOTM keeps me up to date with new authors and new books. I love this subscription! It's amazing to hear the binding crack for the first time. BOTM gets better with every month and I can't wait to see what is next. The best part of getting all the add-ons, never knowing where to start reading!
What do you think of this month's book selections?