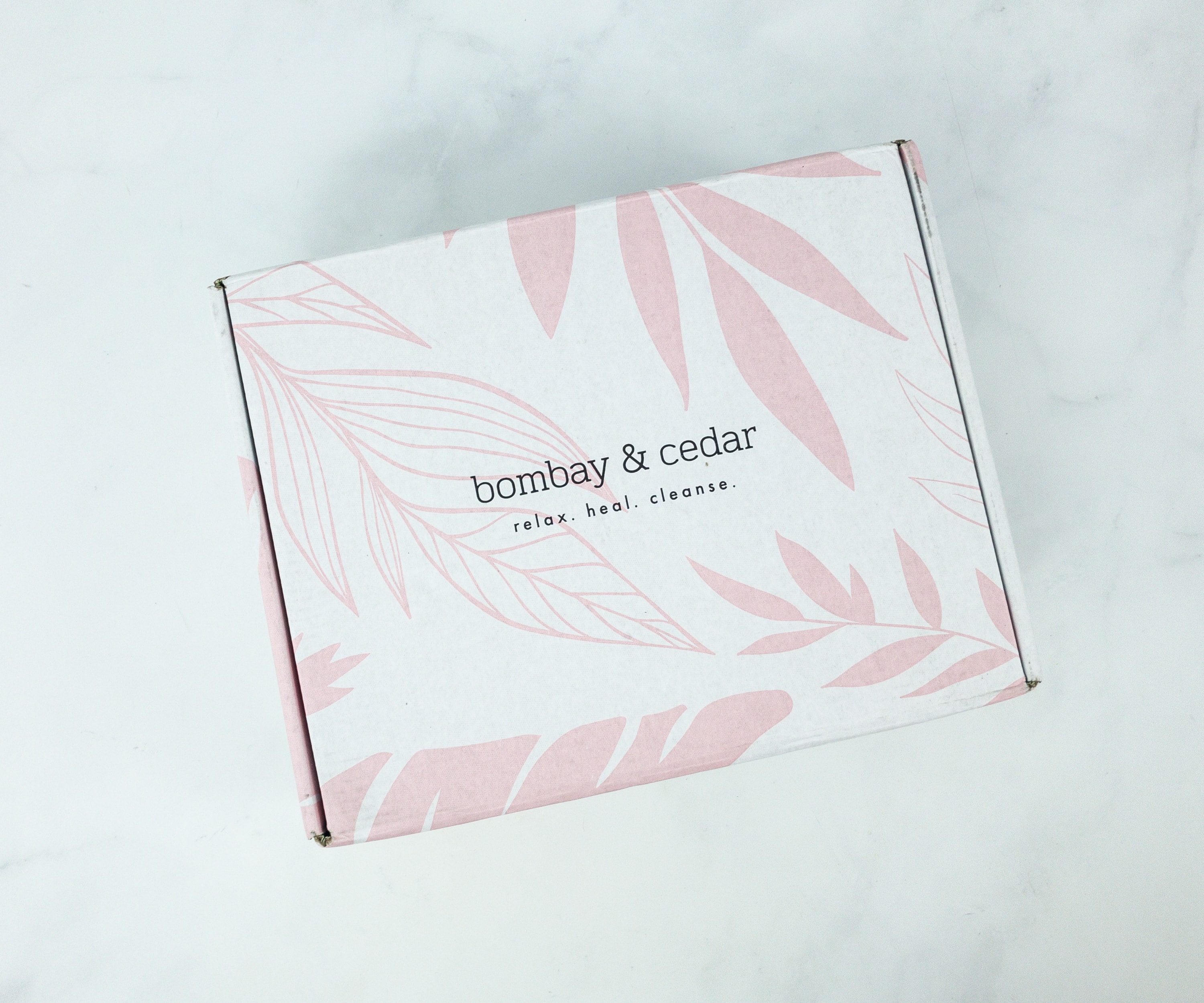 Bombay & Cedar is a monthly luxury aromatherapy, beauty, wellness and lifestyle subscription box featuring vegan and cruelty-free full and deluxe size products. Items range from essential oils, diffusers, skincare, books, activities, healthy snacks and other surprises for the discerning woman who values her health, wellness & living a life inspired.
DEAL: Save 10% on your first box! Use coupon code HSLOVE10.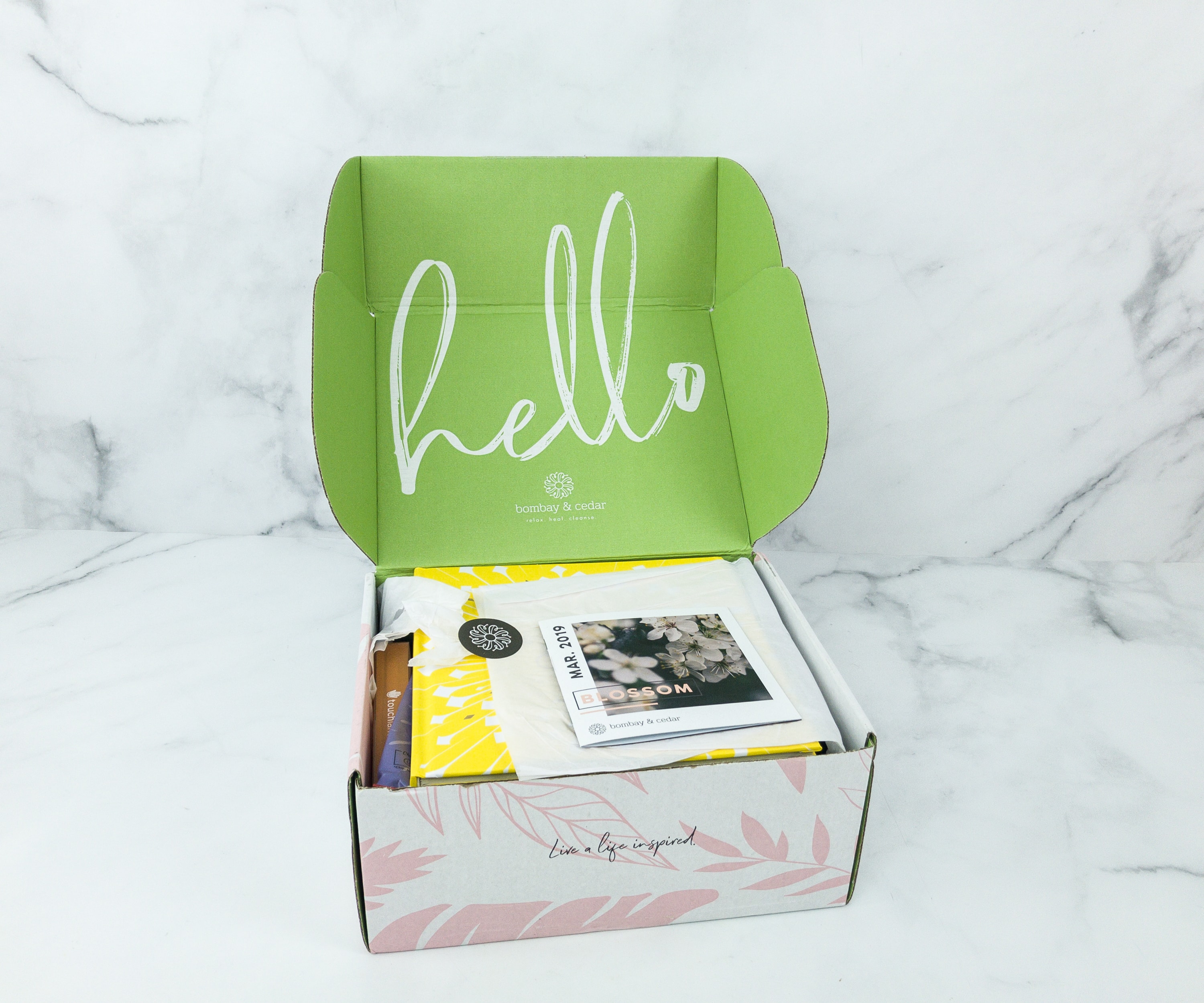 The box itself is wrapped in a delicate leaf pattern in a very soothing pink color! I'm already feeling relaxed!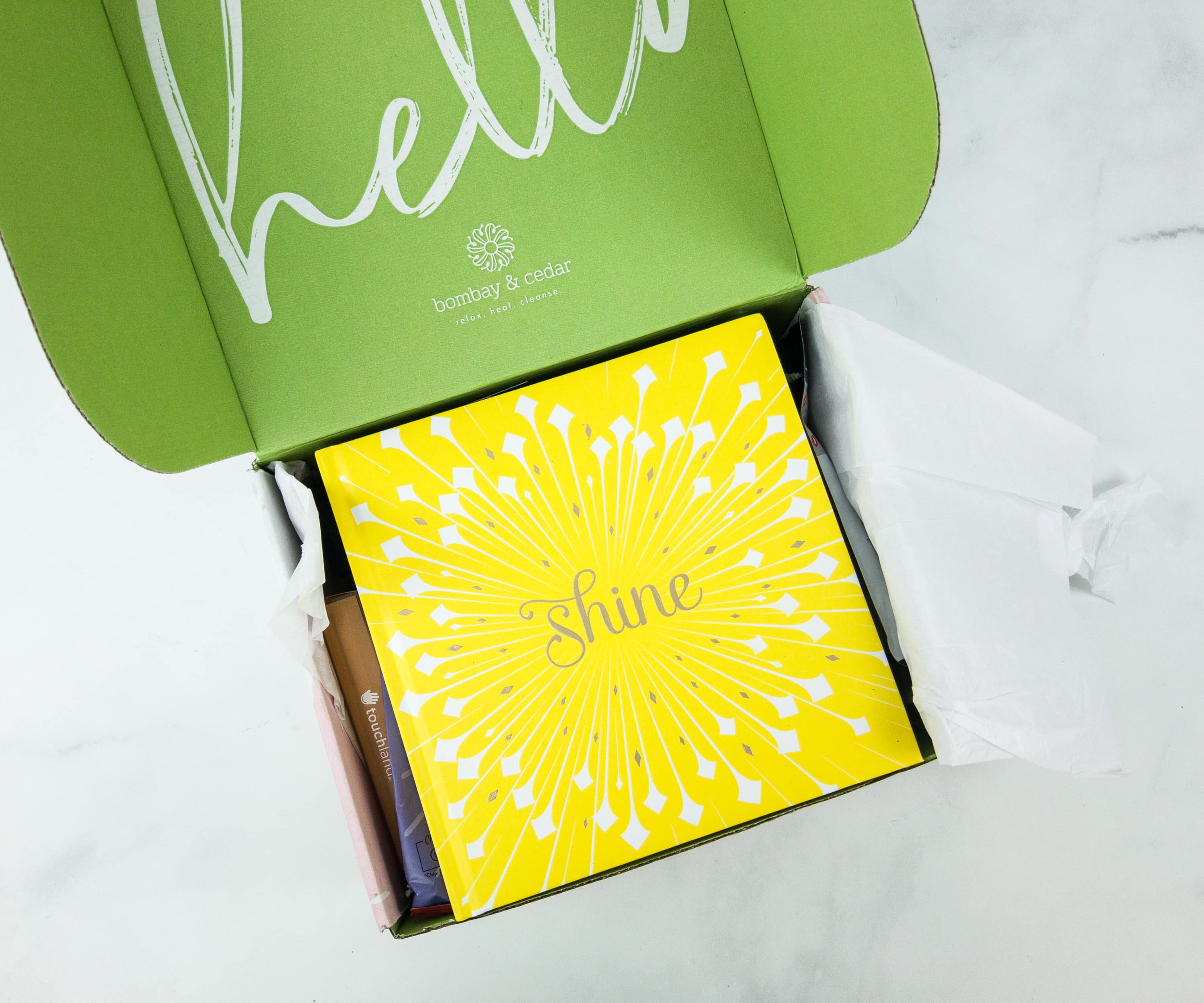 When I opened the box, the hardback book on top of everything literally "shines"!
There's an information card that lists the contents of this month's box, with a short description and retail price. The theme is Blossom.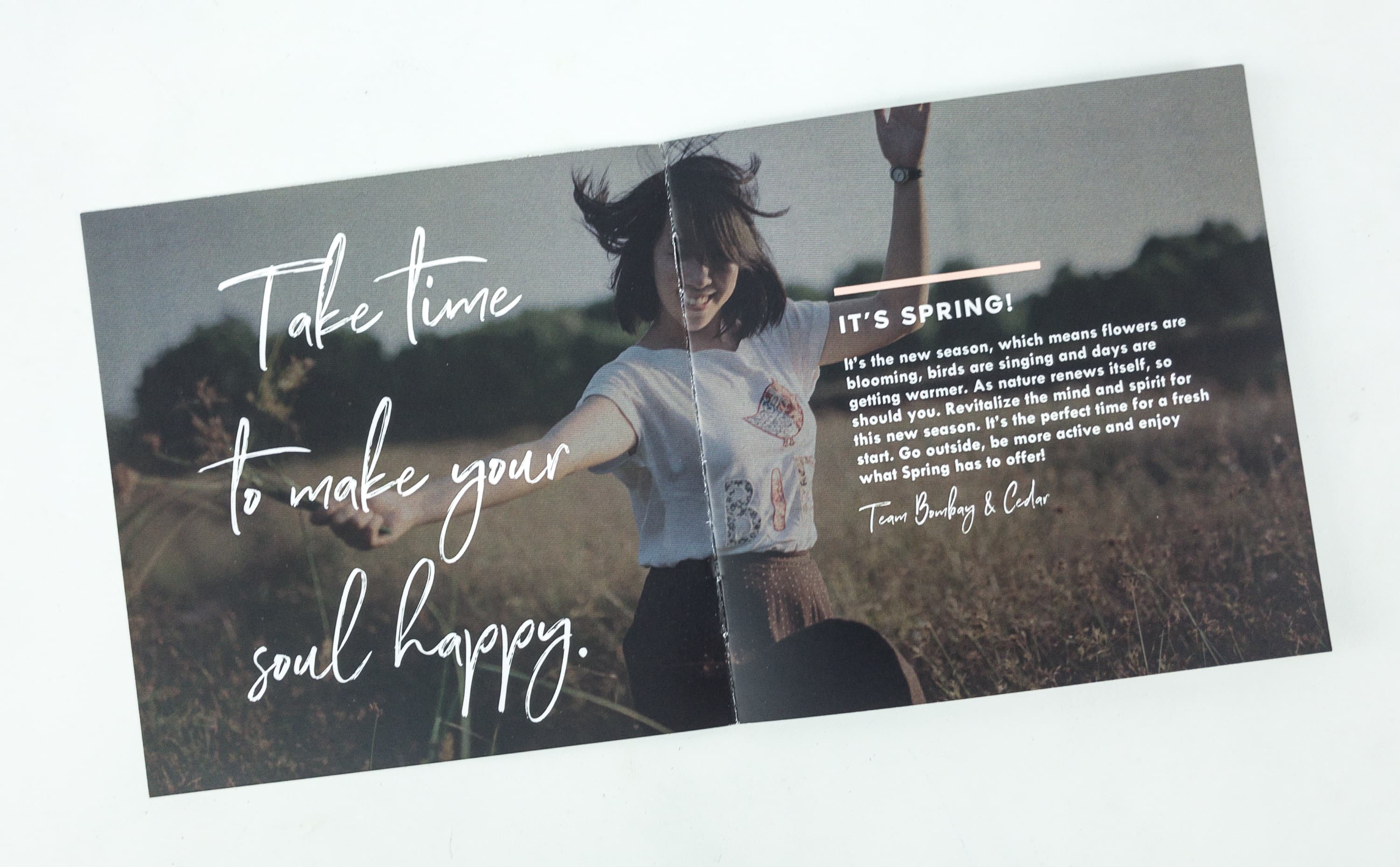 Bombay & Cedar updated and simplified the information card & booklet into one smaller booklet. Love this fresh look!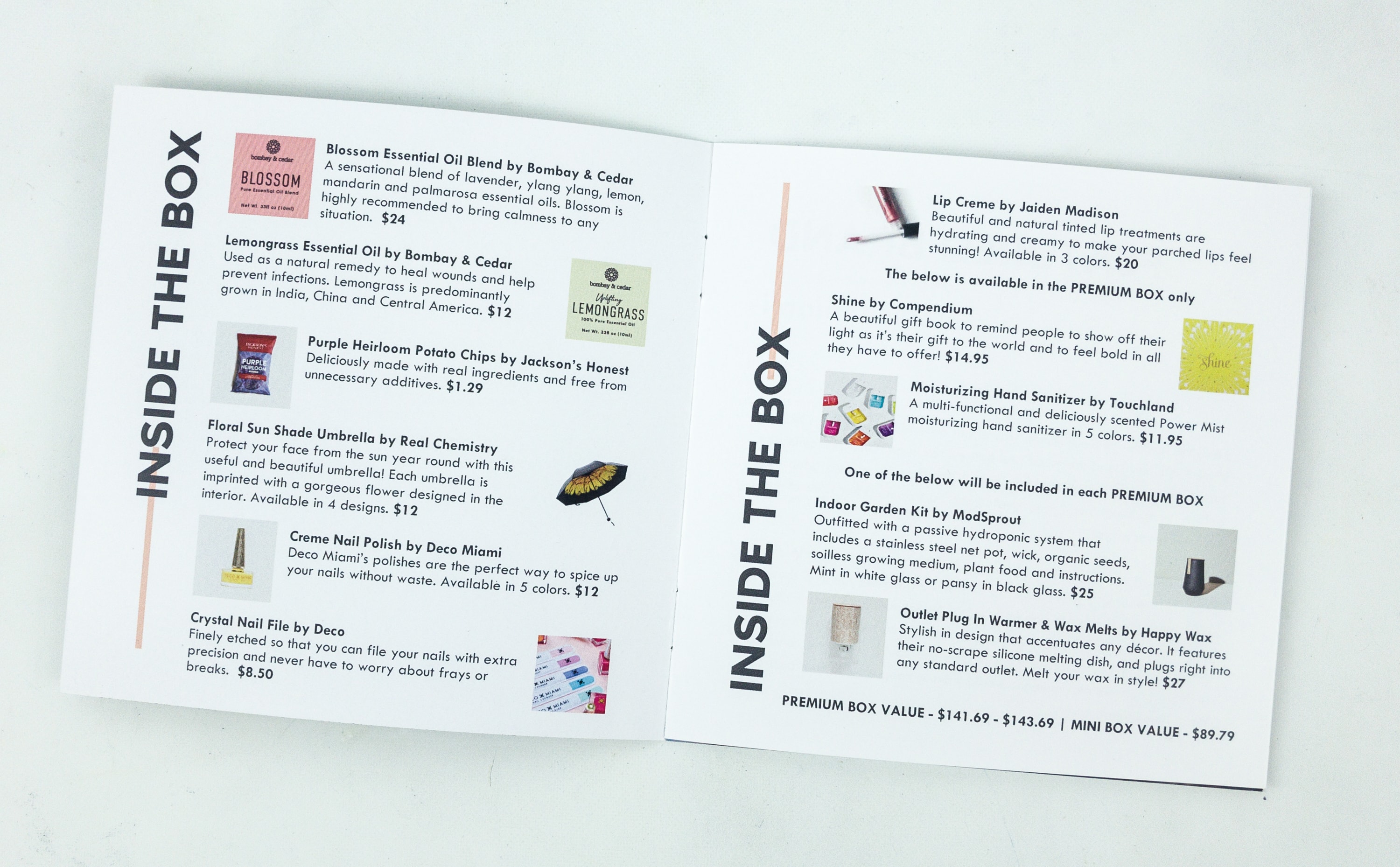 This page lists all the contents for this month's box.
This month's featured brand is Deco.Miami!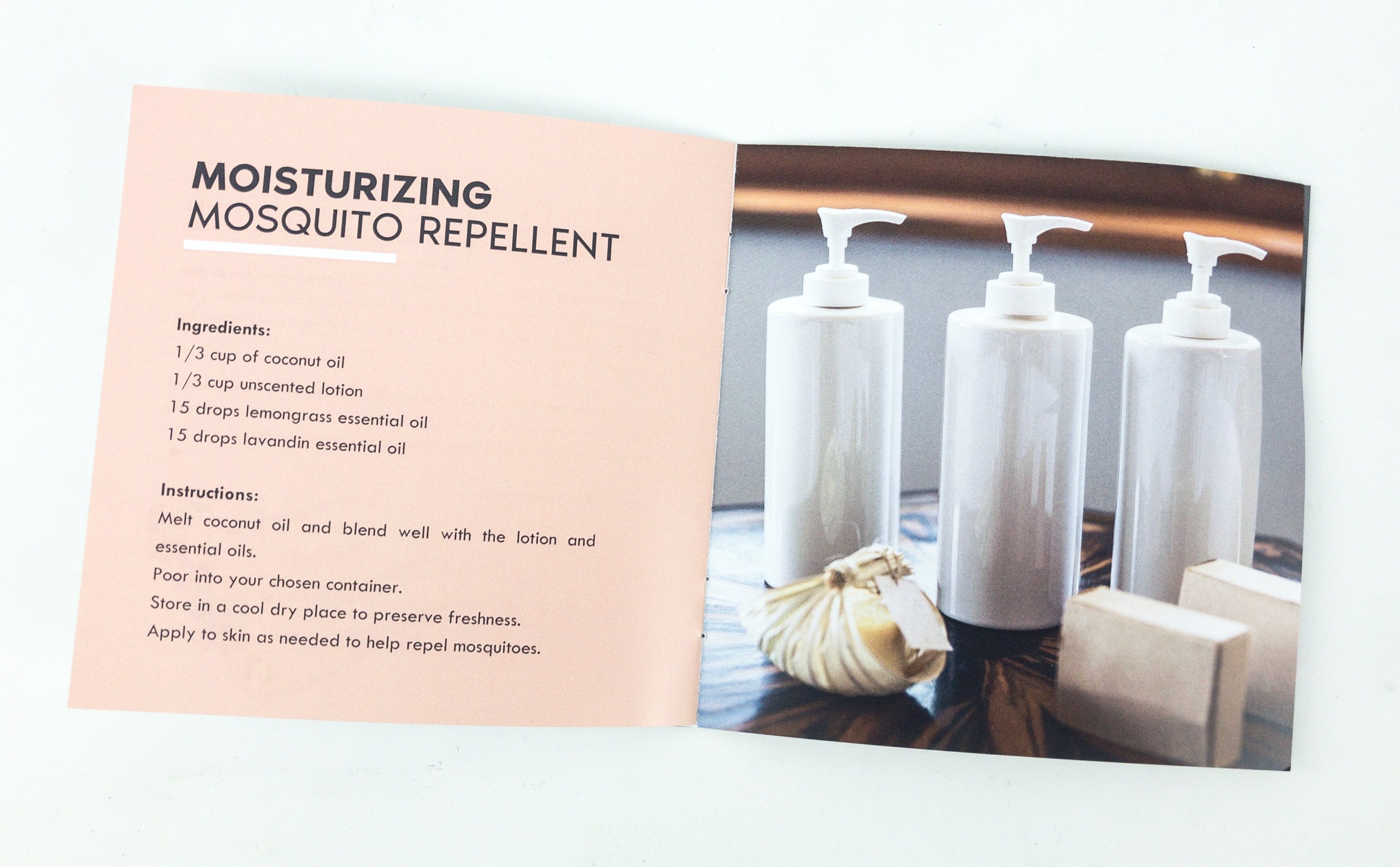 There's even an included recipe for making your own moisturizing mosquito repellent.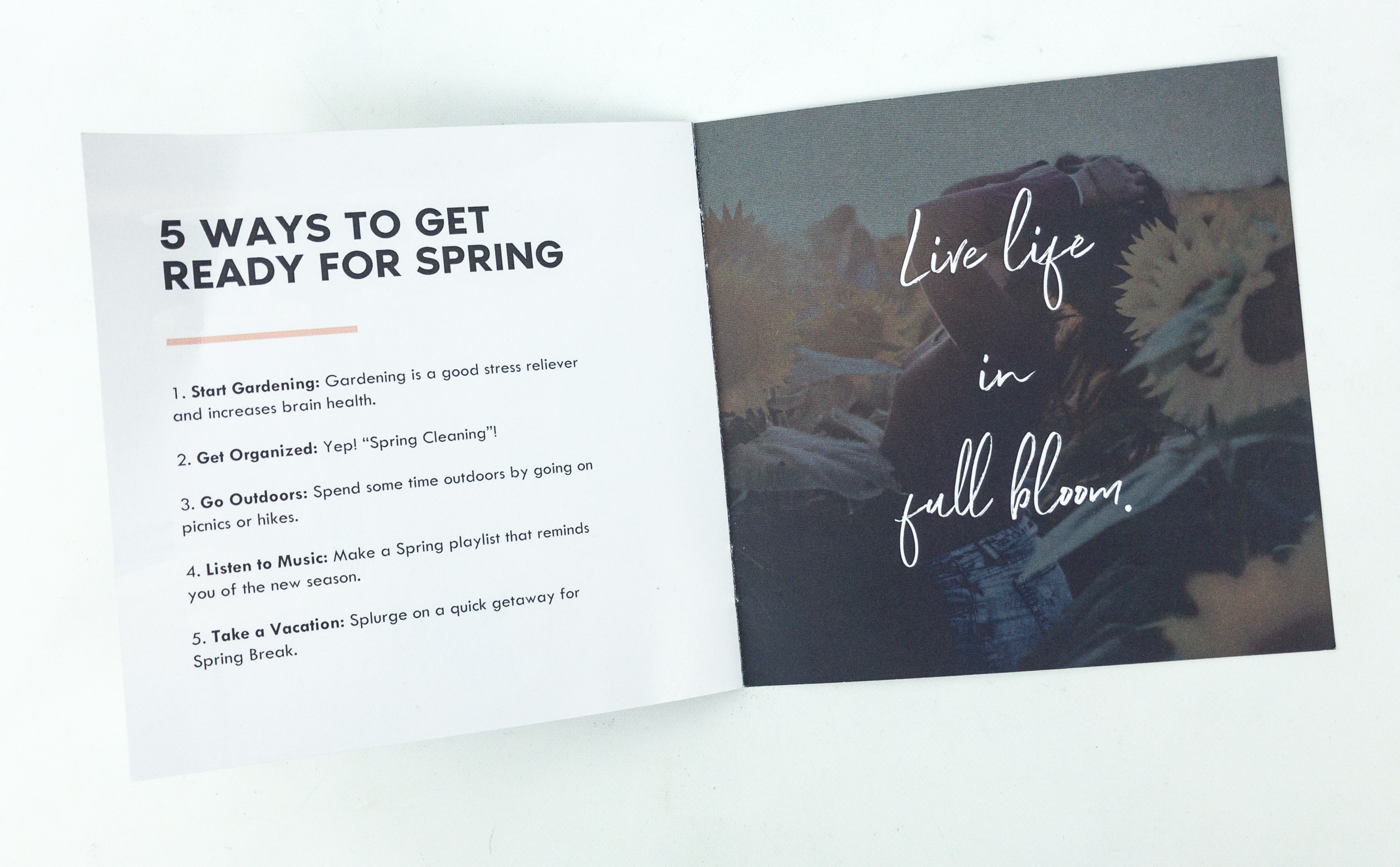 Getting ready for spring? Here are 5 ways to live your life in full bloom!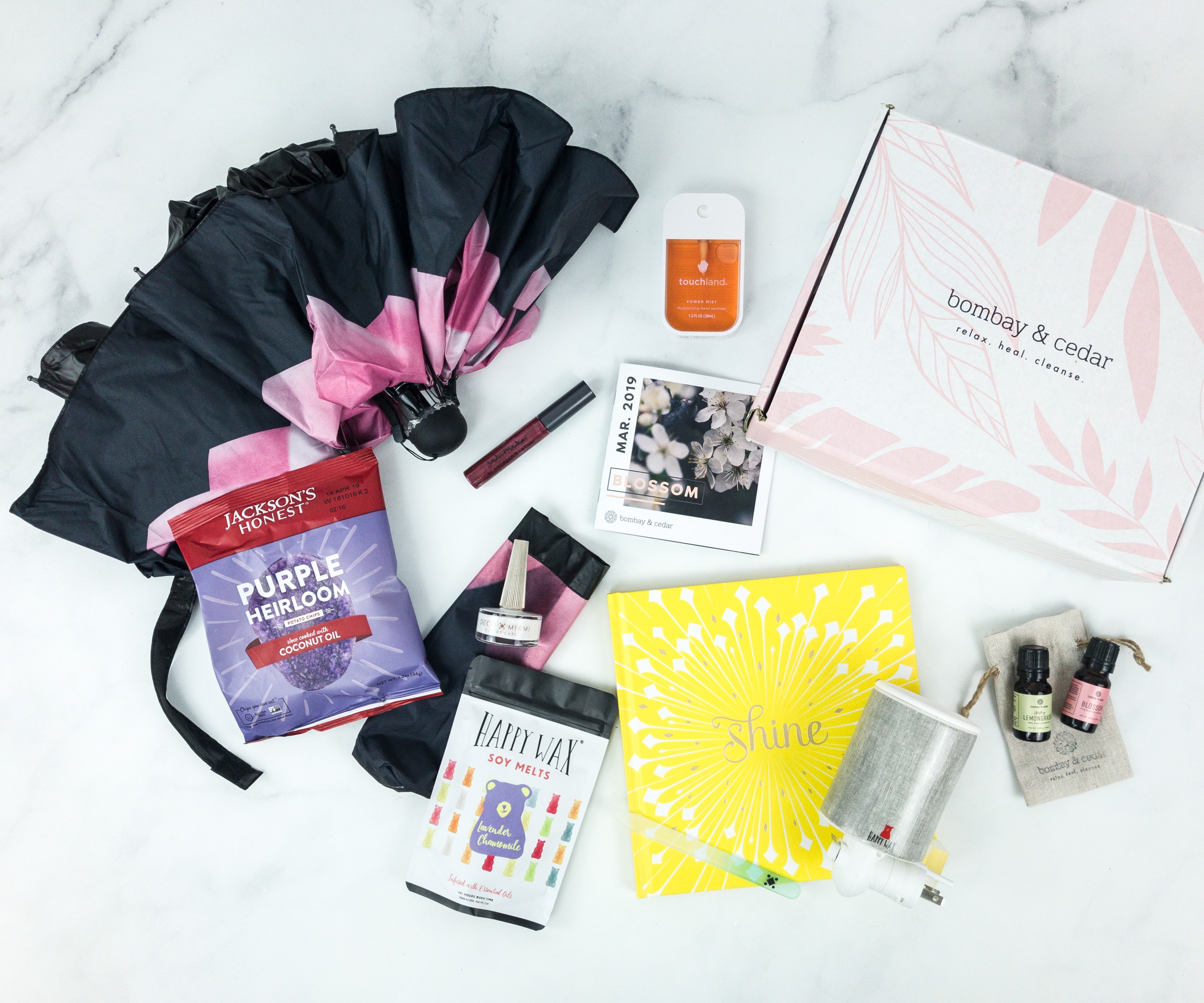 Everything in my box!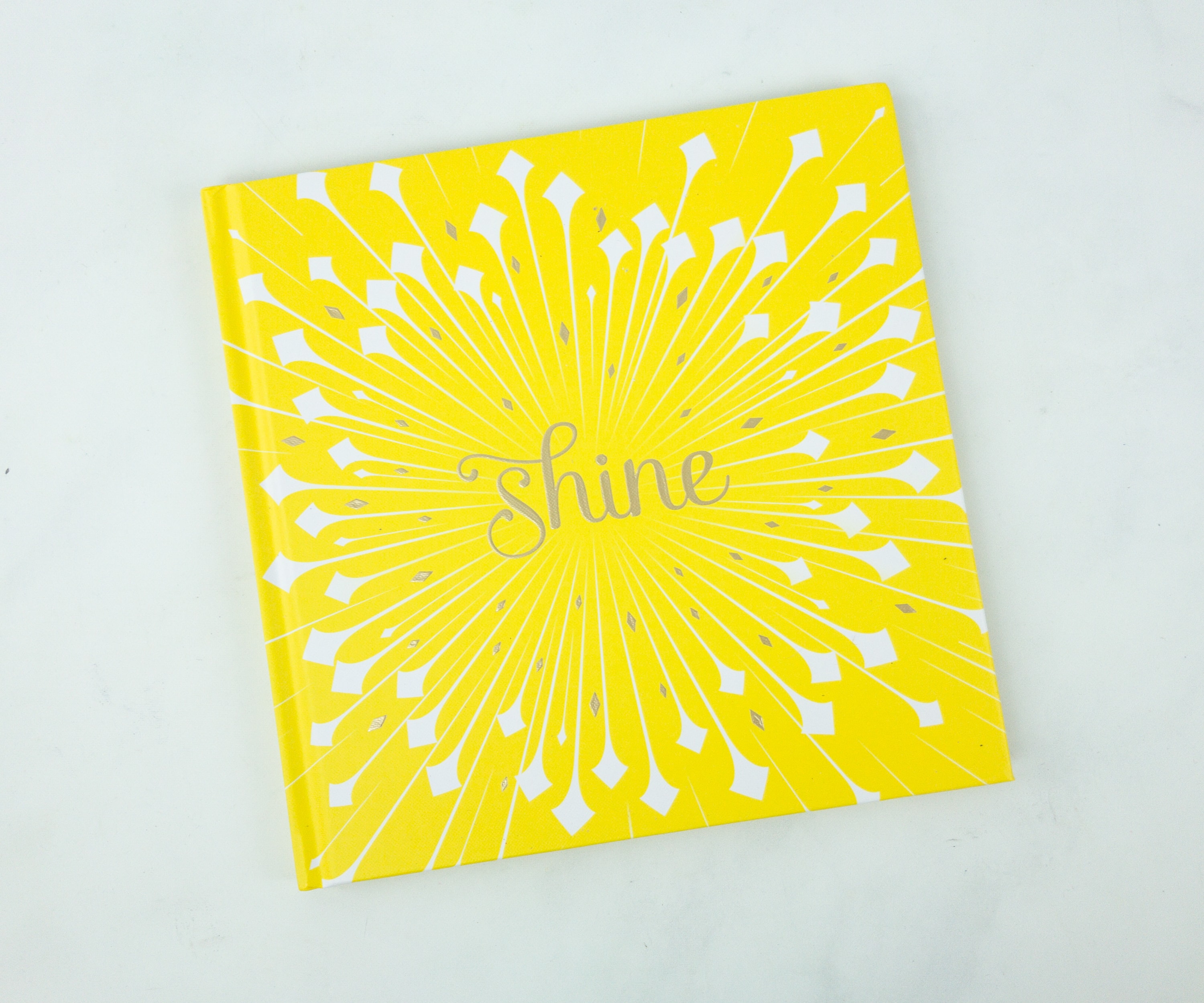 Shine by Compendium ($12.57; $14.95 on the card)
There's something about you that people notice right away. It's a light that beams outward and brightens everything it touches. It's a glow that makes everything more vibrant. This light is always there. And it turns on anytime you're feeling confident or full of possibility. It's the light of a person who's doing good in the world, by being fully, richly, and beautifully alive. Show this light, it's the best that is in you and your gift to give the world. Feel bold and bright in all you have to offer. And always remember to shine.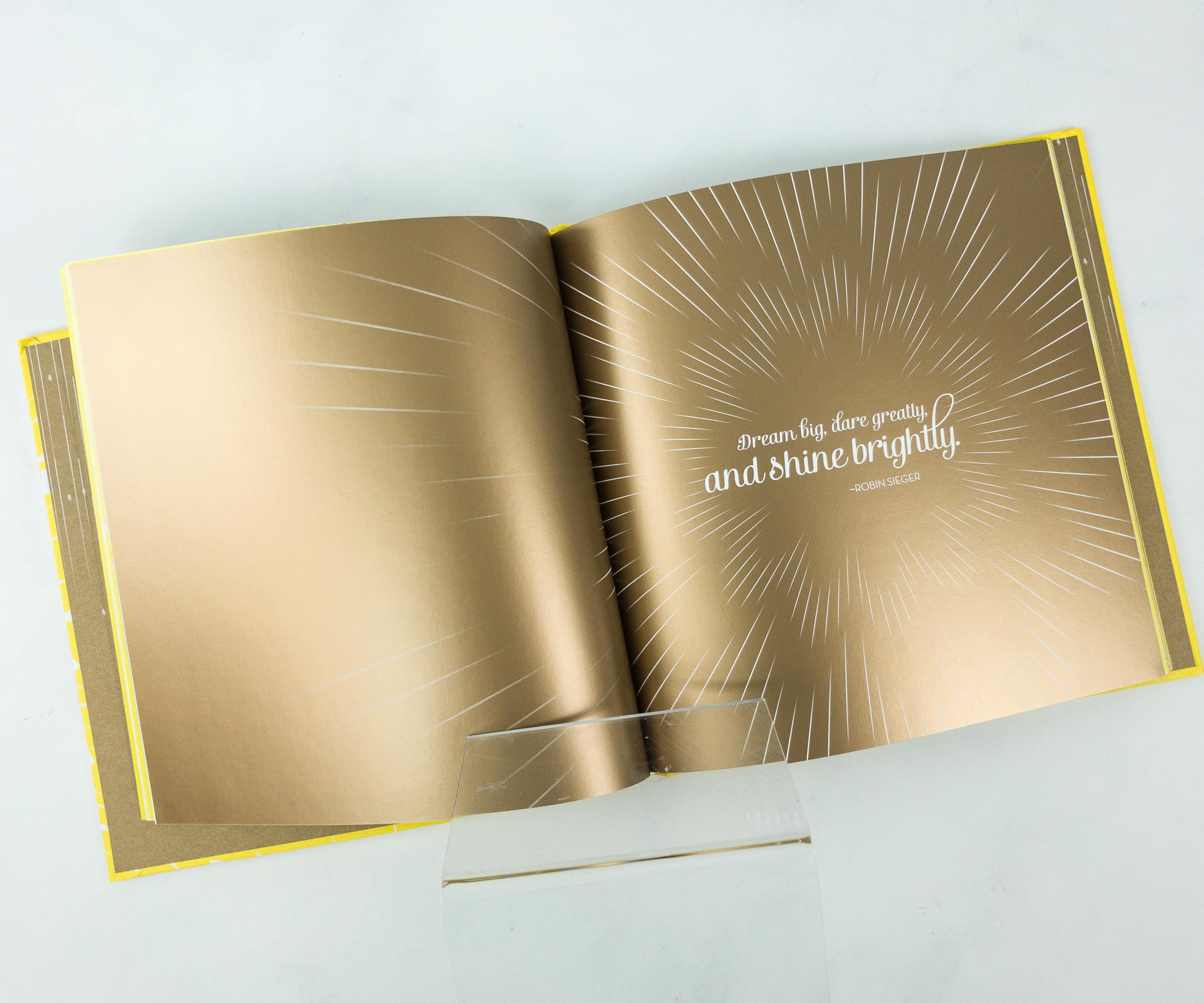 The cover is really bright and when you open the hardbook, some of the pages inside have lustrous sheen!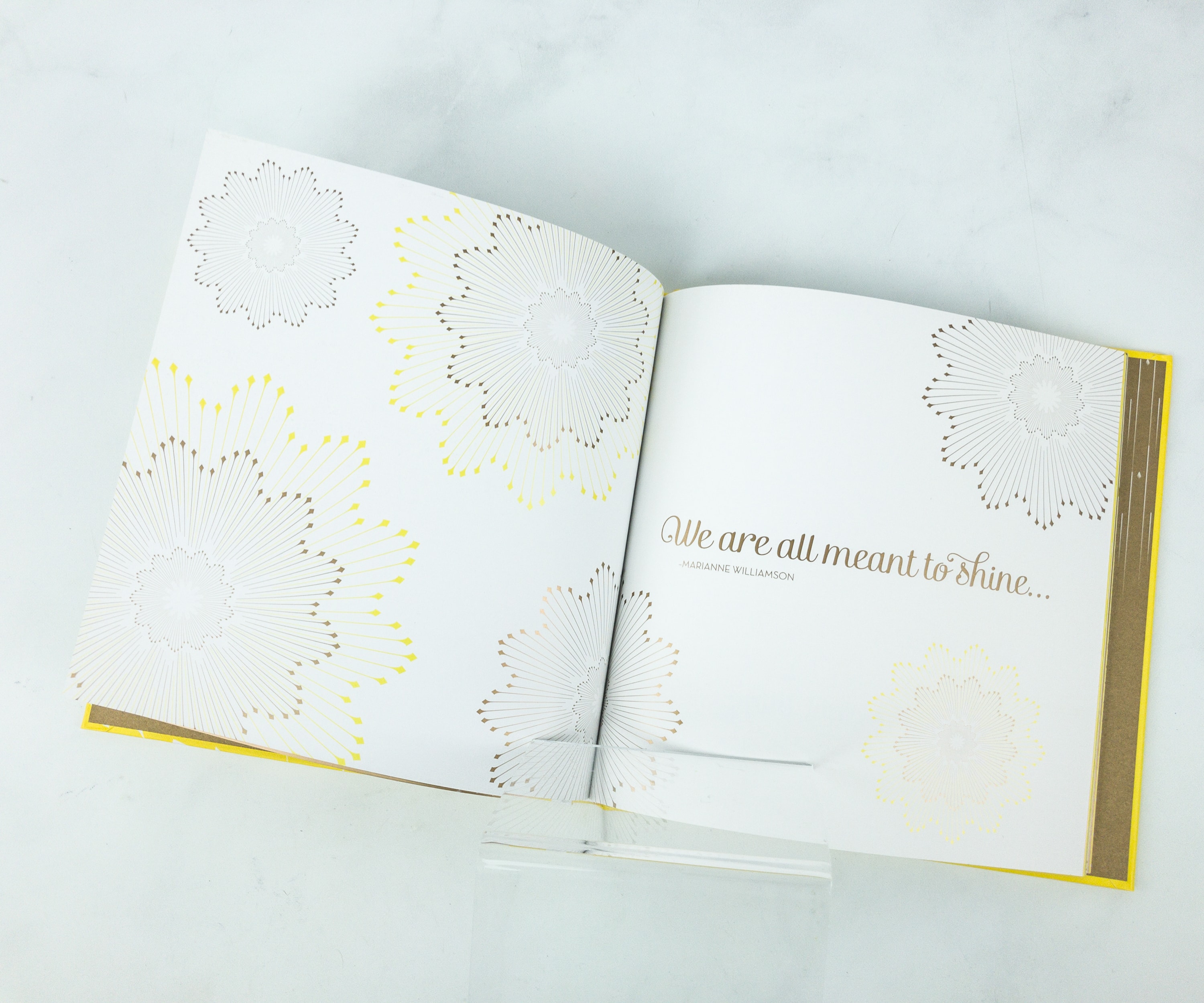 The pages are beautiful. The book has 64 pages and is filled with lovely artwork and inspiring quotes. It could also be a great gift to share the positivity and to make others "shine"!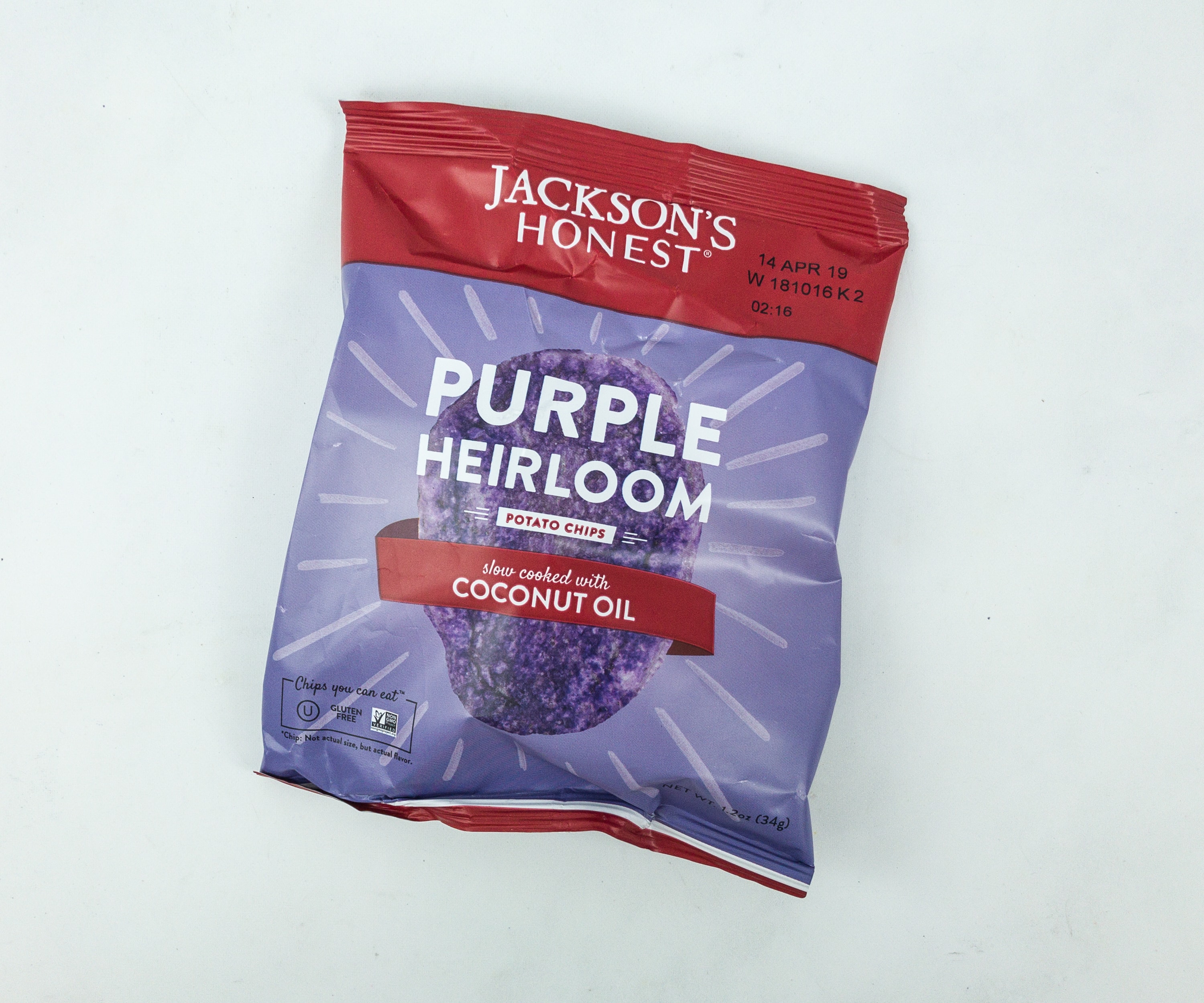 Jackson's Honest Purple Heirloom Potato Chips ($0.78; $1.29 on the card) For a different kind of snacking, this bag contains vibrant purple potato chips that were slow cooked in coconut oil! Made from real ingredients, despite the unique color, it has four times the antioxidants of the usual white potato. It still has that potato-chip-crunch that we're used to, and the fun and delicious saltiness that comes from the sea salt that is sprinkled on them.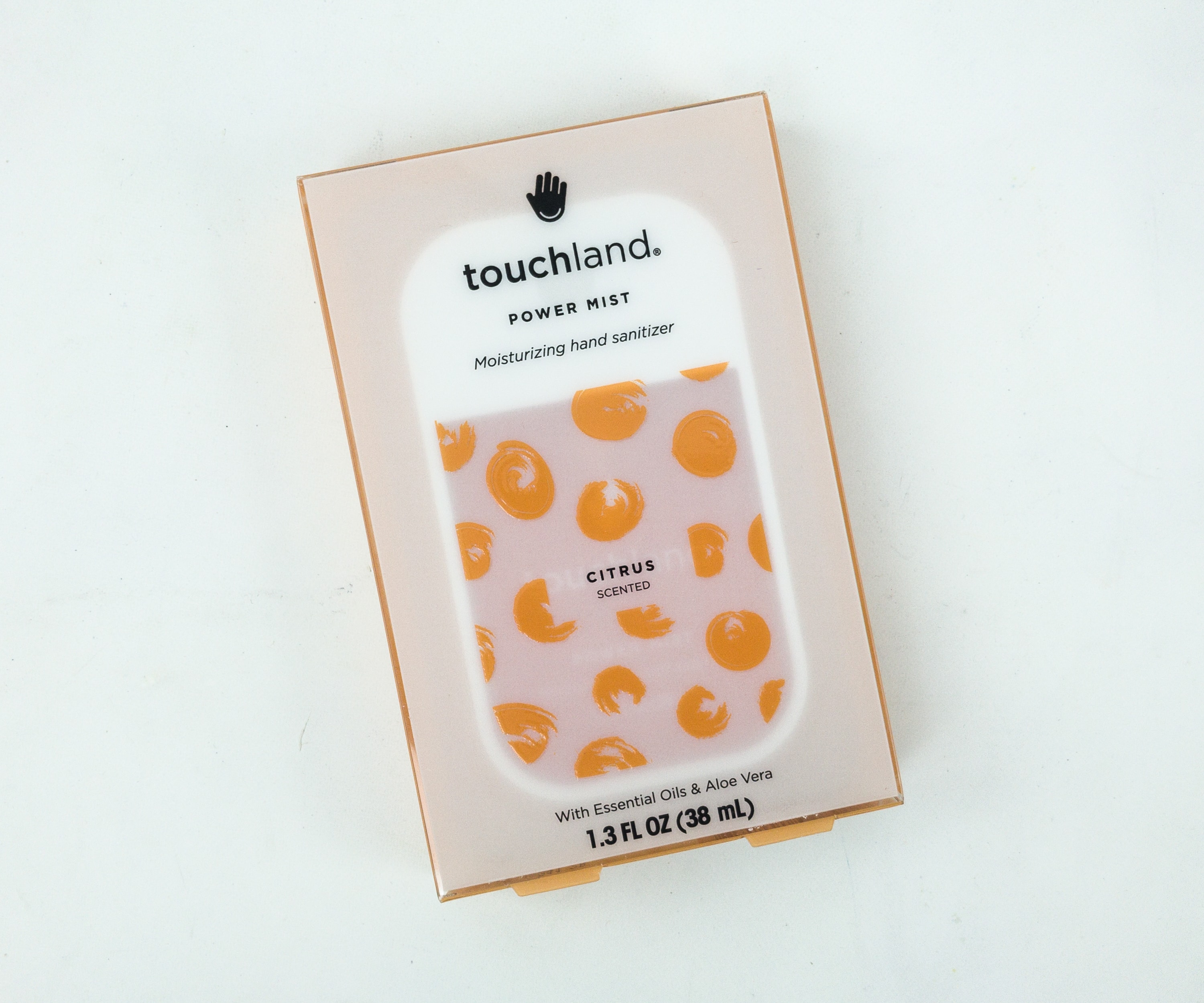 Touchland Power Mist Moisturizing Hand Sanitizer ($11.95) It's a deliciously scented hand sanitizer that is not as icky and alcohol-smelling like most of its kind!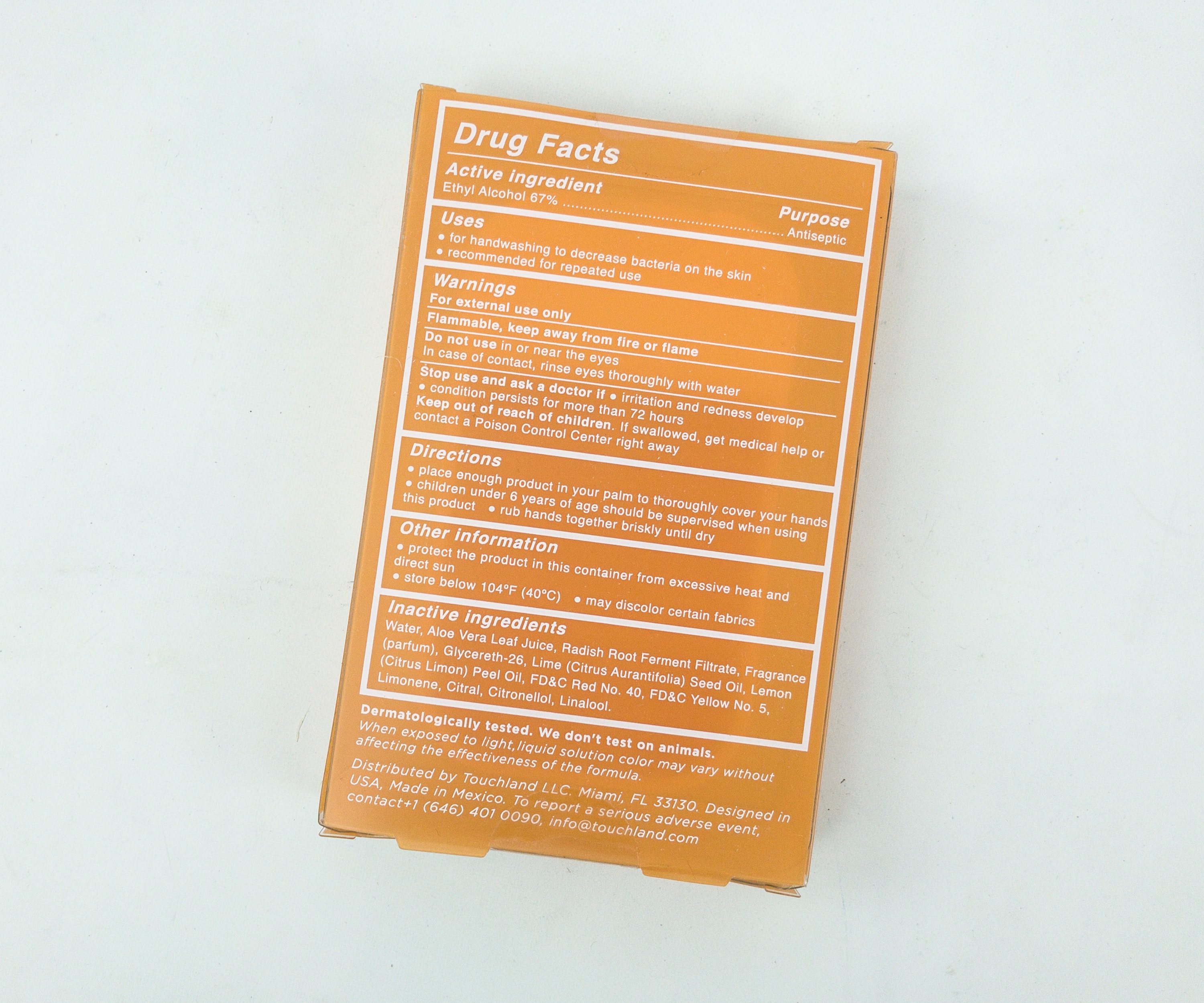 The formula is also long-lasting, as compared to gel and alcohol sanitizers.
I love the sleek bottle that easily fits inside my pocket. It controls the amount I use, so it's easier to instantly clean my hands. The formula also leaves my hands feeling soft, moisturized, and not sticky like some hand sanitizers do!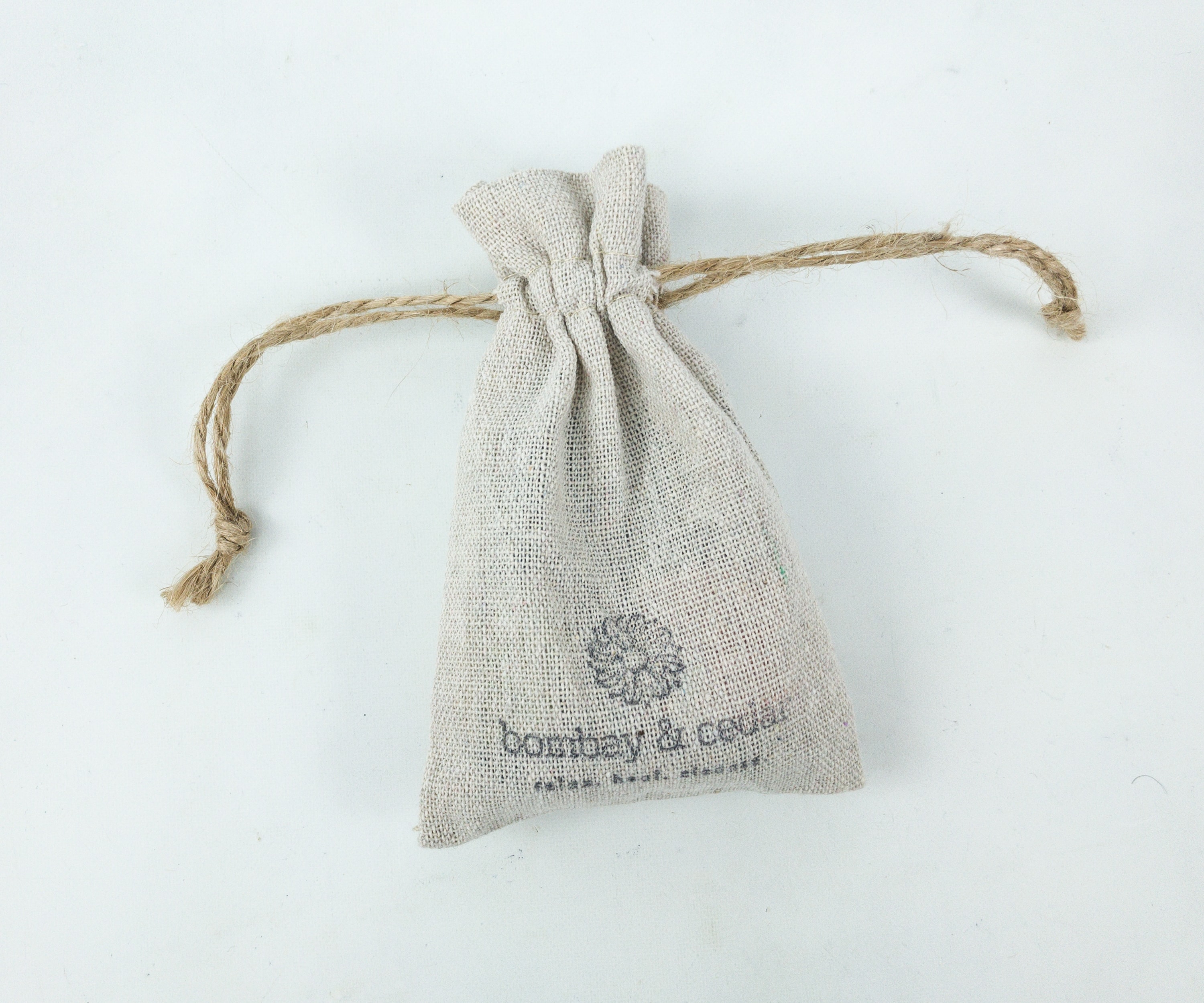 The staple items in this box are always packaged in a reusable and recyclable drawstring pouch!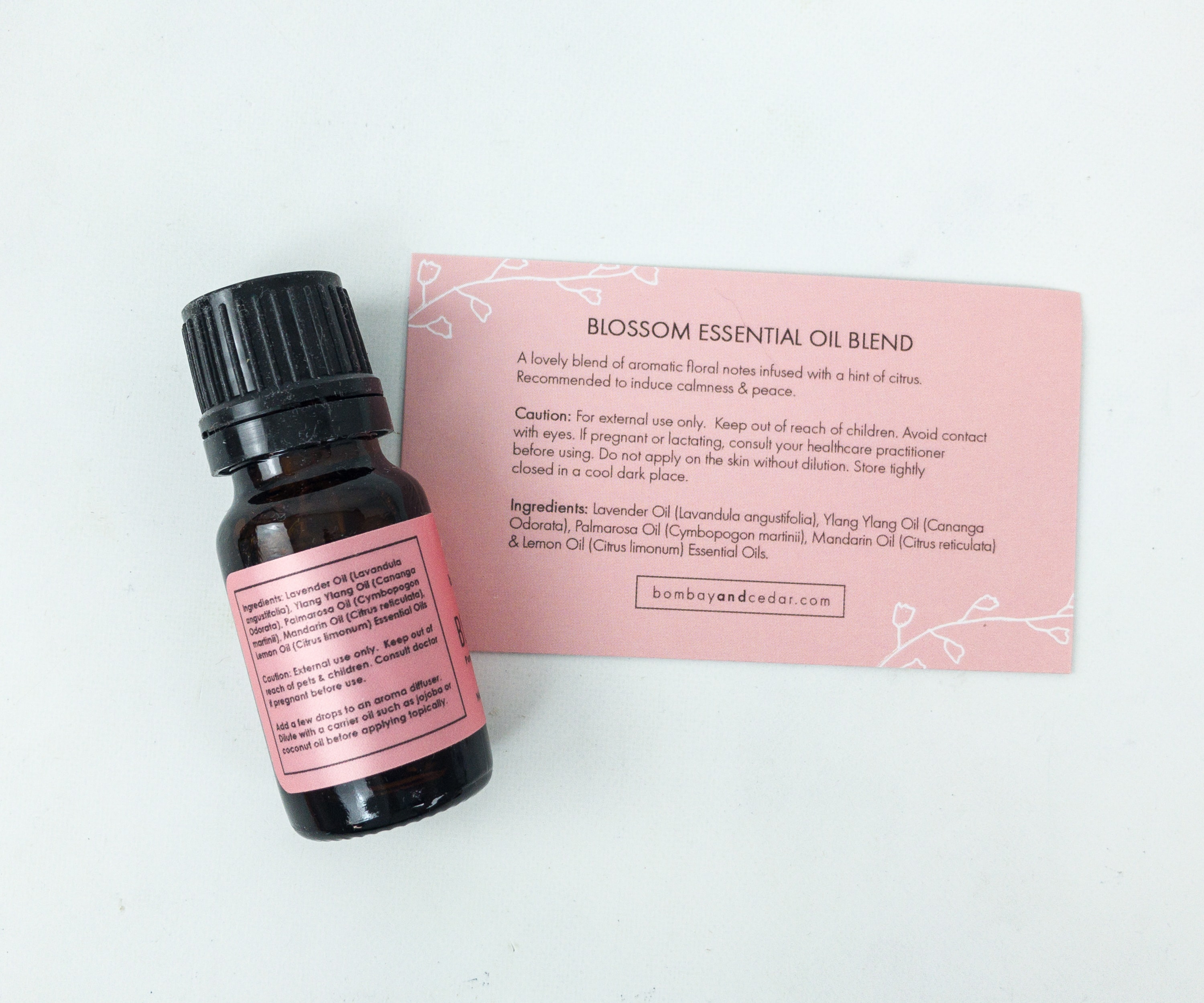 Bombay & Cedar Blossom Essential Oil Blend ($24) Named just like this month's theme, the Blossom Essential Oil Blend helps calm the senses and induce a peaceful atmosphere.
Bombay & Cedar Lemongrass Essential Oil Blend ($12) The second bottle contains lemongrass essential oil blend, which relieves pain, heals wounds, and even battles infection!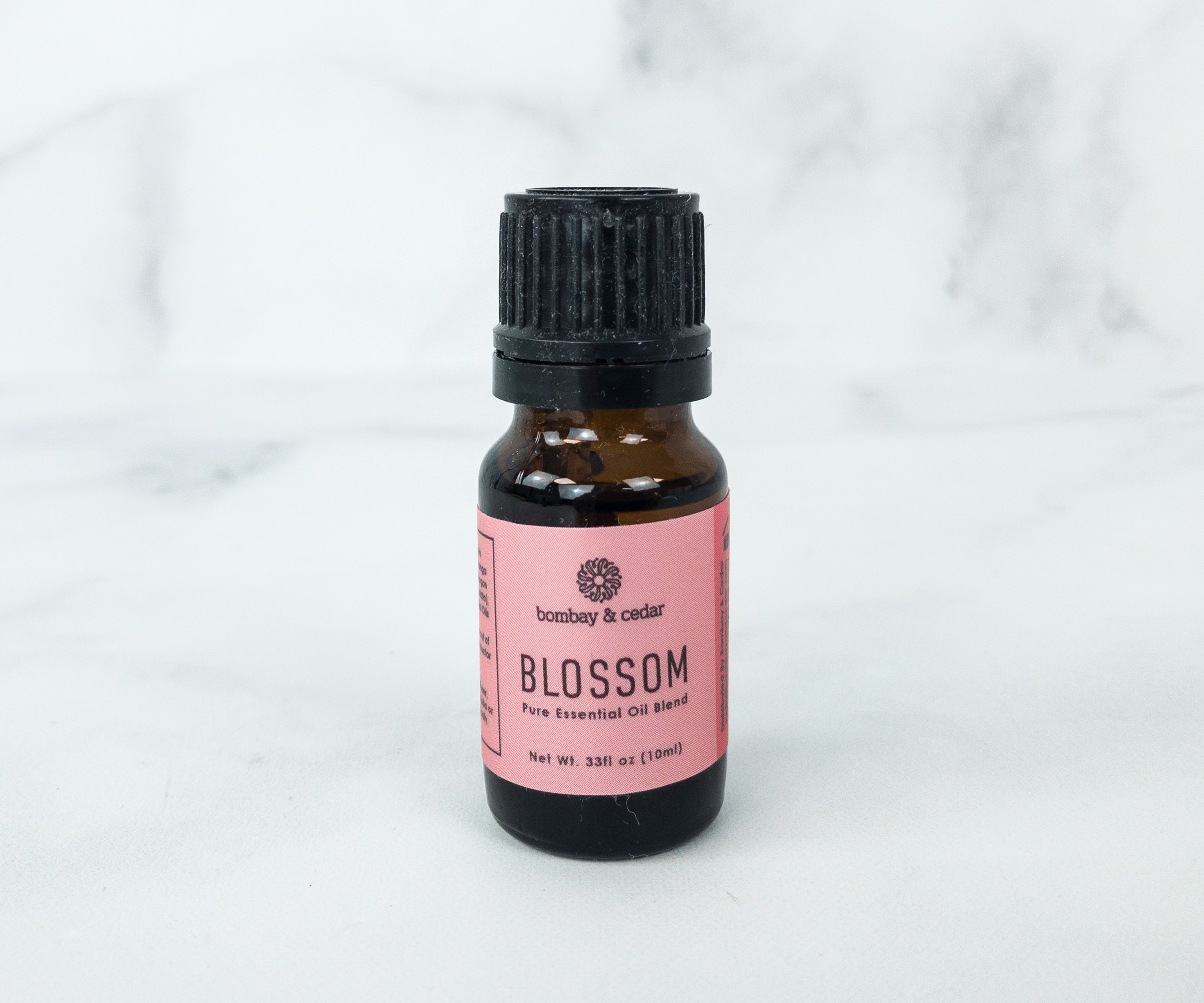 Blossom is a lovely mix of floral scents and citrus which is really soothing. It contains lavender oil, ylang-ylang, palmarosa, mandarin, and lemon oils. It smells amazing!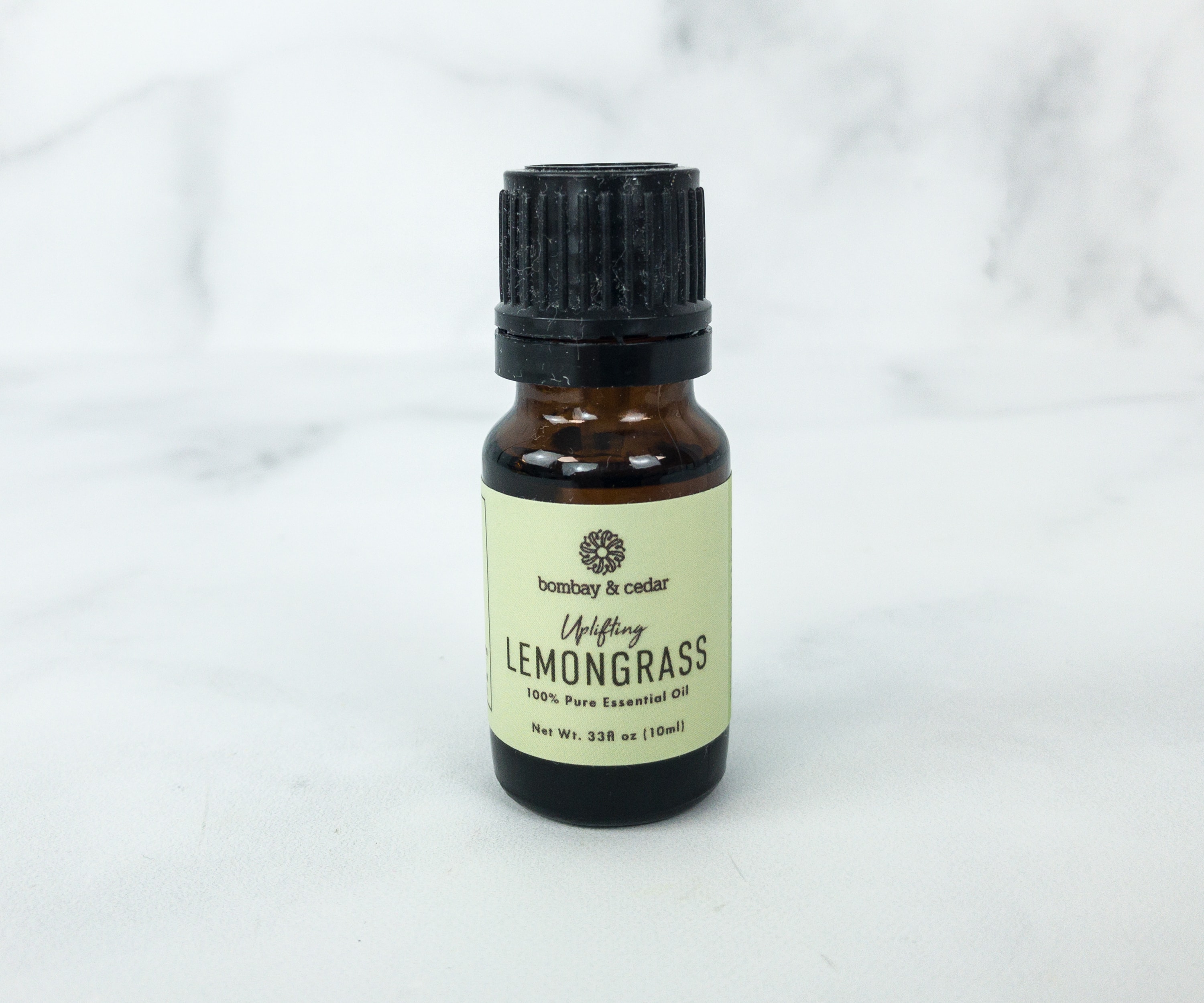 Lemongrass has a crisp aroma that boosts energy, a unique citrusy lemon scent mixed with botanical grasses. The oil blends well with basil, cedarwood, coriander, geranium, jasmine, lavender, lavandin, and tea tree oils.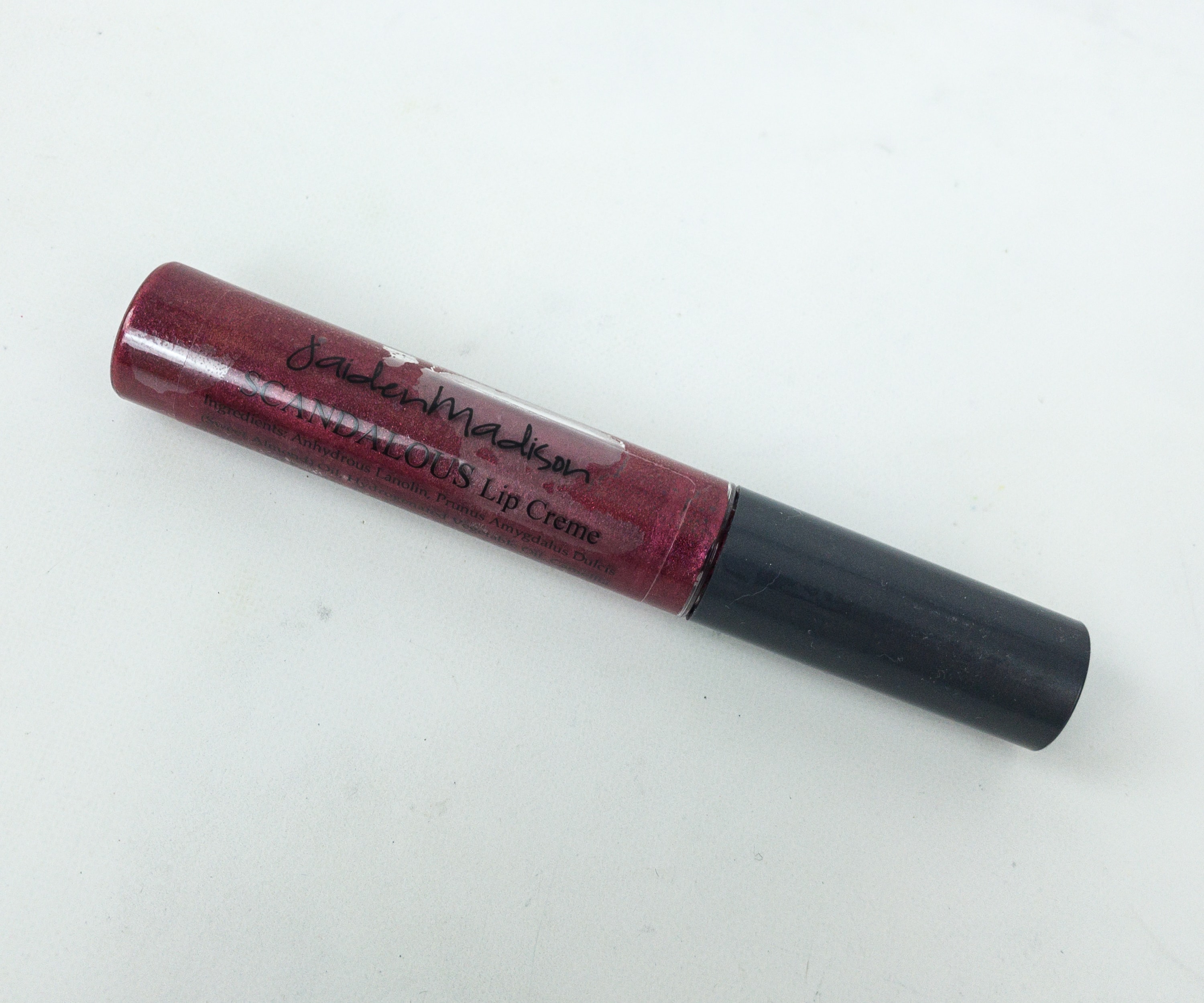 Jaiden Madison SCANDALOUS Lip Creme ($20) This lipstick lives up to its name and I love it! The formula is buildable and can be worn in several ways, as a sheer wash of color on my lips or layered with my other favorite lip products.
The shade is a "scandalous" sheer merlot, a deep purplish red that resembles a beautiful wine color with a glossy finish.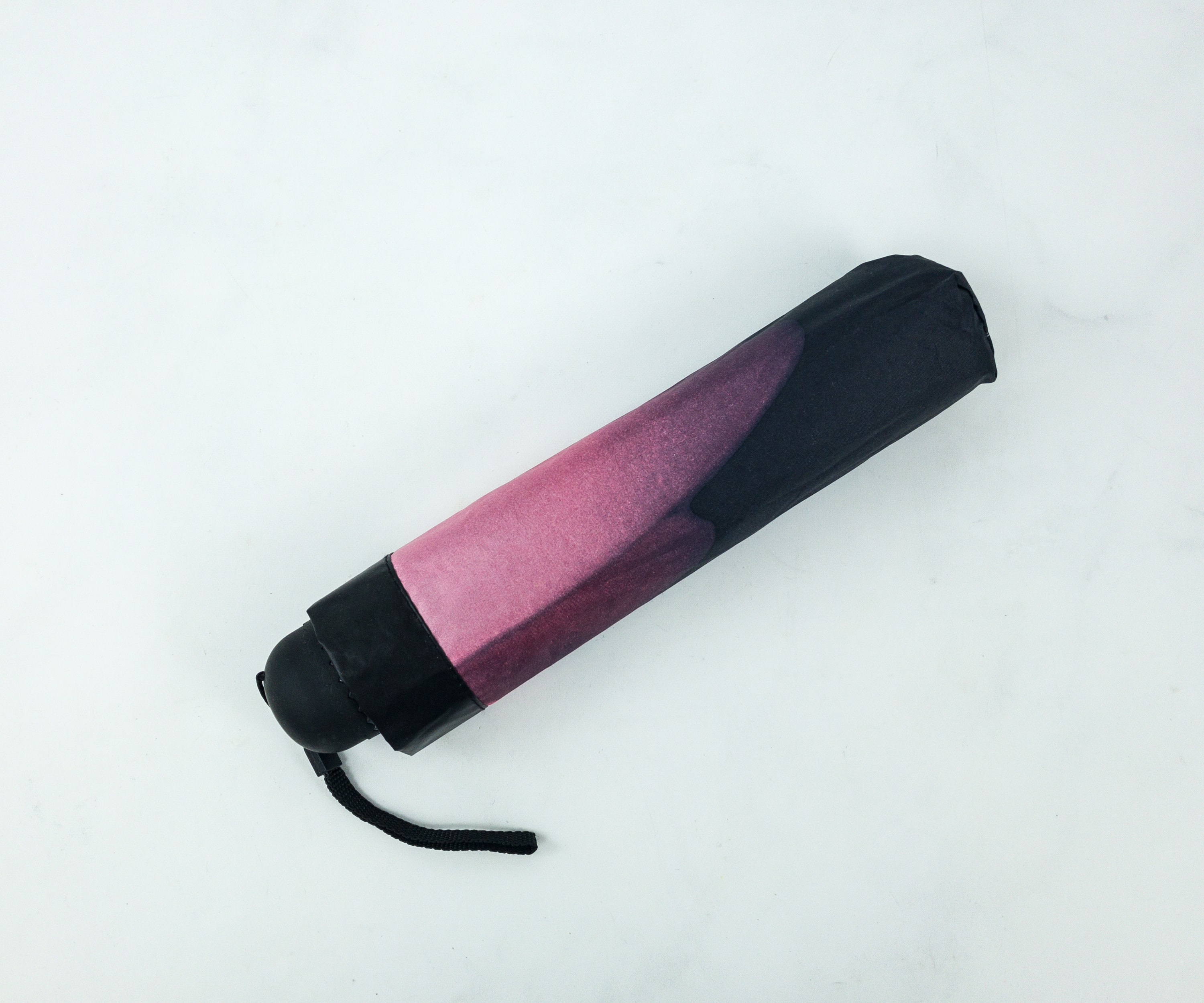 Real Chemistry Floral Sun Shade Umbrella ($12) It's a two-fold umbrella that you can stash in your bag and bring out easily to protect yourself from the harmful sun rays or to keep yourself dry during a light drizzle.
It also comes with an adorable pouch so you can easily keep it all together.
When I opened the umbrella, I was in awe when I saw the beautiful pattern! It's like the flower bloomed when I opened it up. However, the design is inside.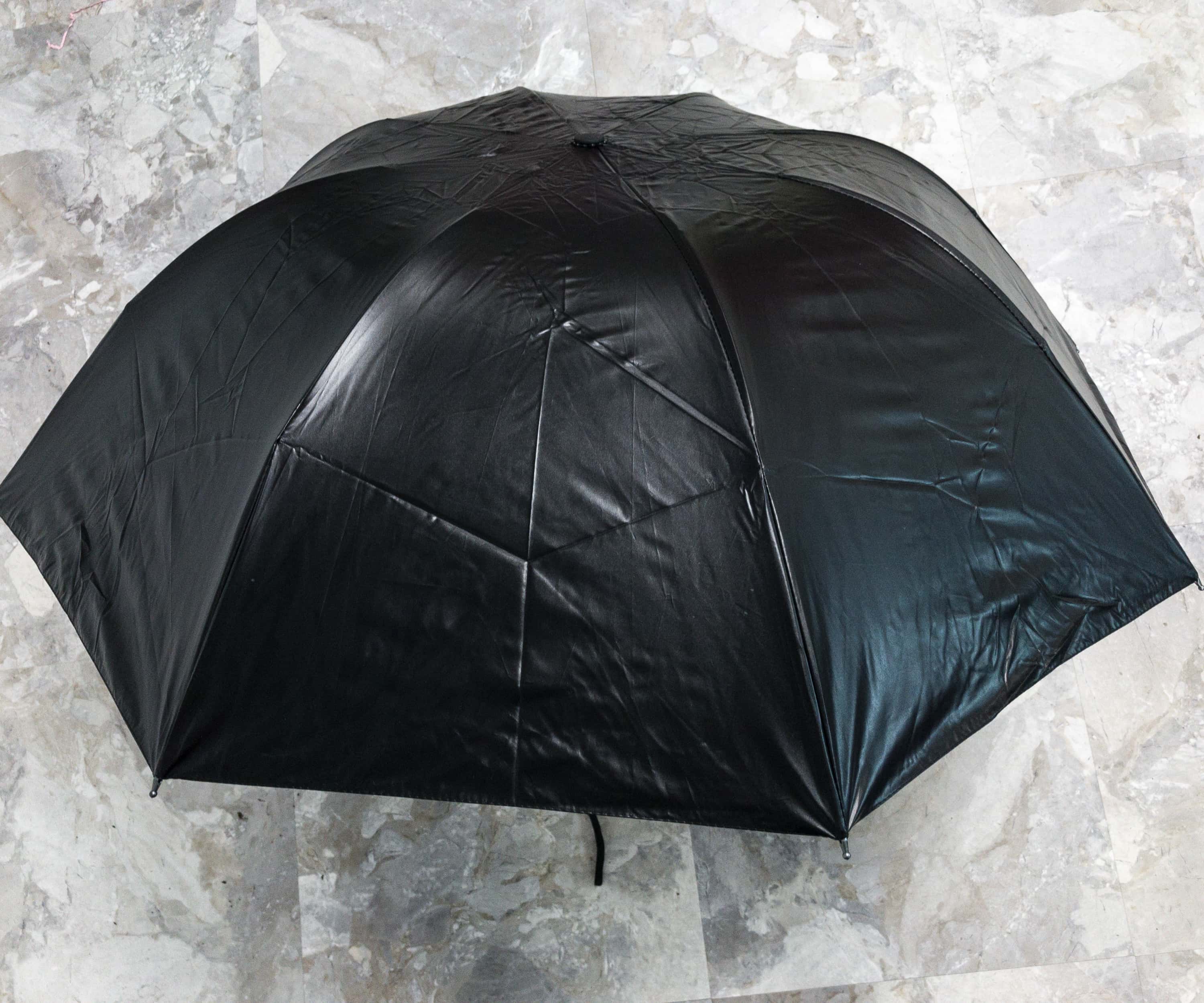 On the outside, it's just plain black. I wish they reversed them, and put the beautiful print on the outside!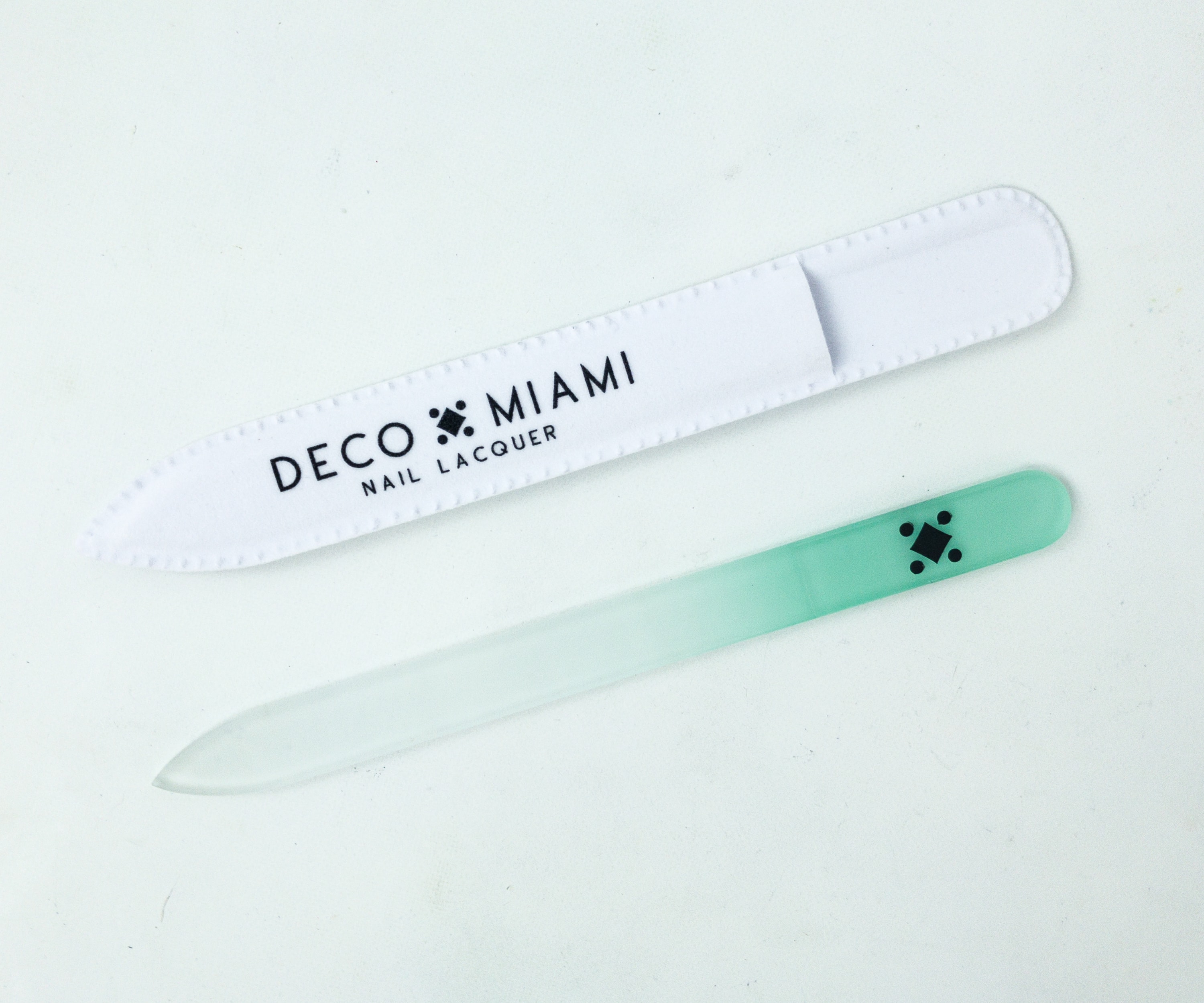 Deco Crystal Nail File ($8.50) From Deco.Miami, I got this elegant and delicate-looking crystal nail file in a mint color. It files nails with extra precision. It also comes with a white velvet case.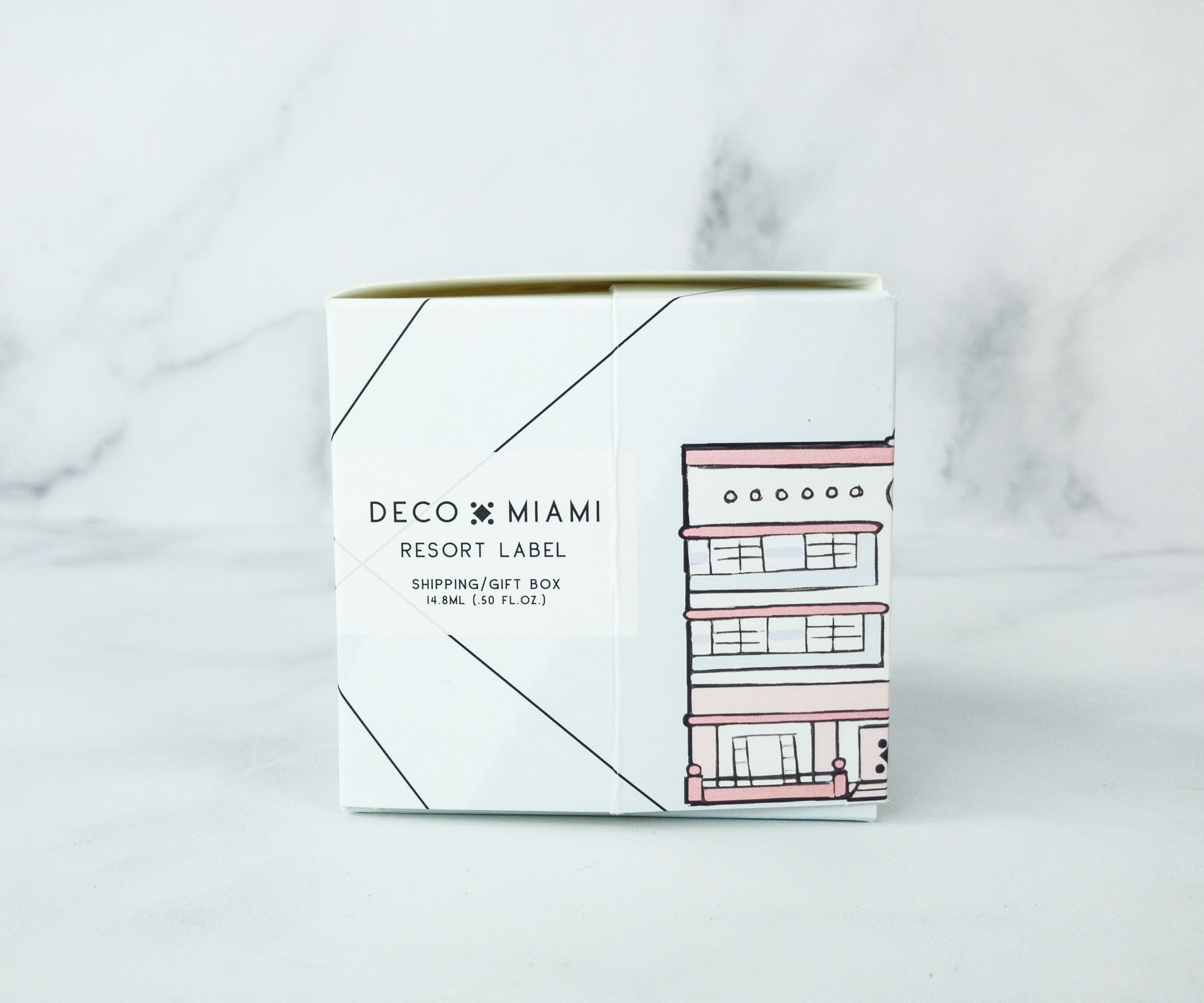 Deco Miami Creme Nail Polish in COCO ($12) Another nail care product that I got from this month's featured brand is a cream nail polish in a gift box!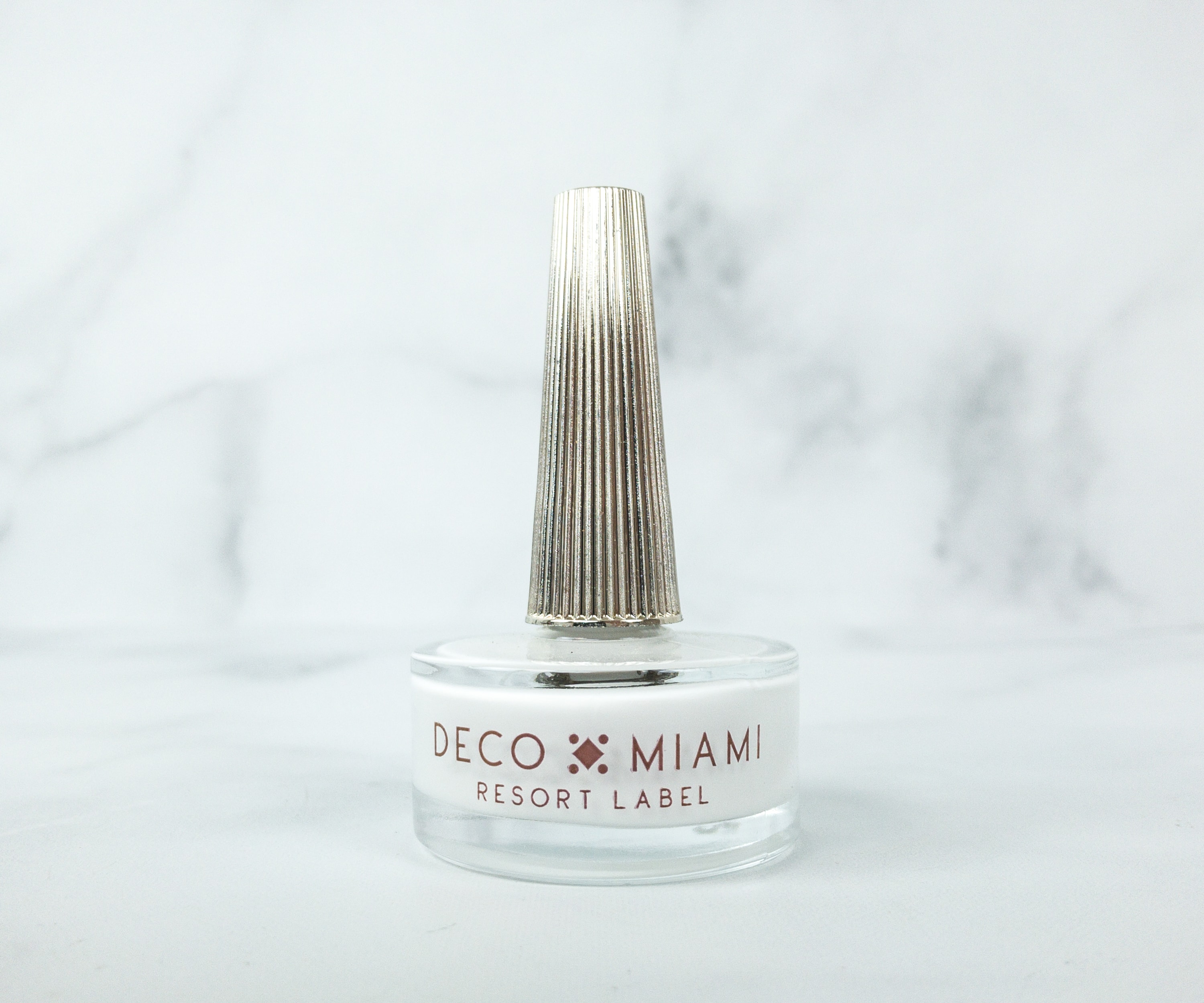 Made with coconut oil, this white creme polish is opaque in two coats. This is great for French tips!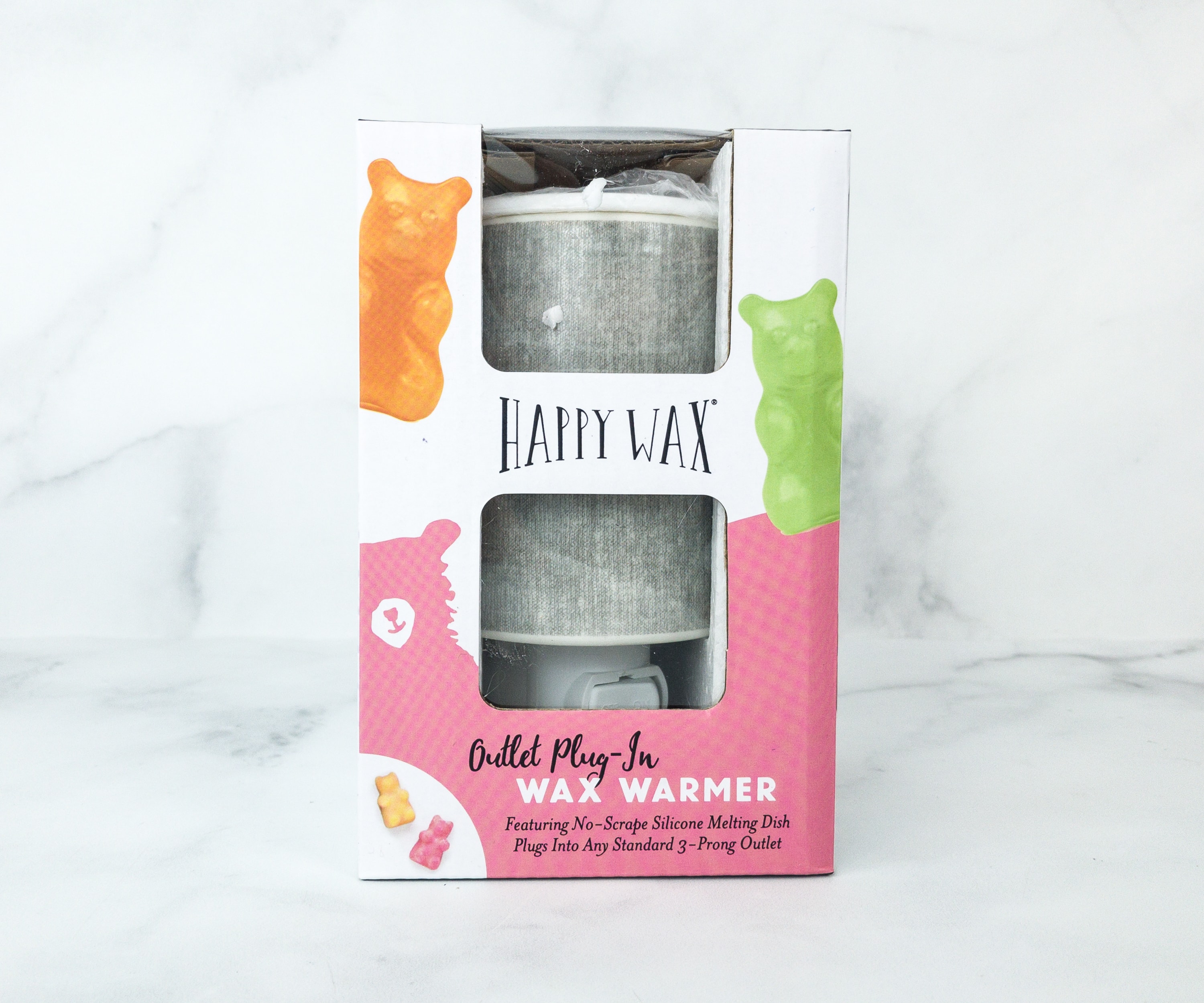 Happy Wax Outlet Plug-In Warmer & Wax Melts ($29.95; $27 on the card) This month's box came with one of two premium items either an Indoor Garden Kit by ModSprout or a Happy Wax Outlet Plug-In Warmer. I was completely stoked to receive the wax warmer! I couldn't wait to plug it in!
It comes in a box that has all the information about the product!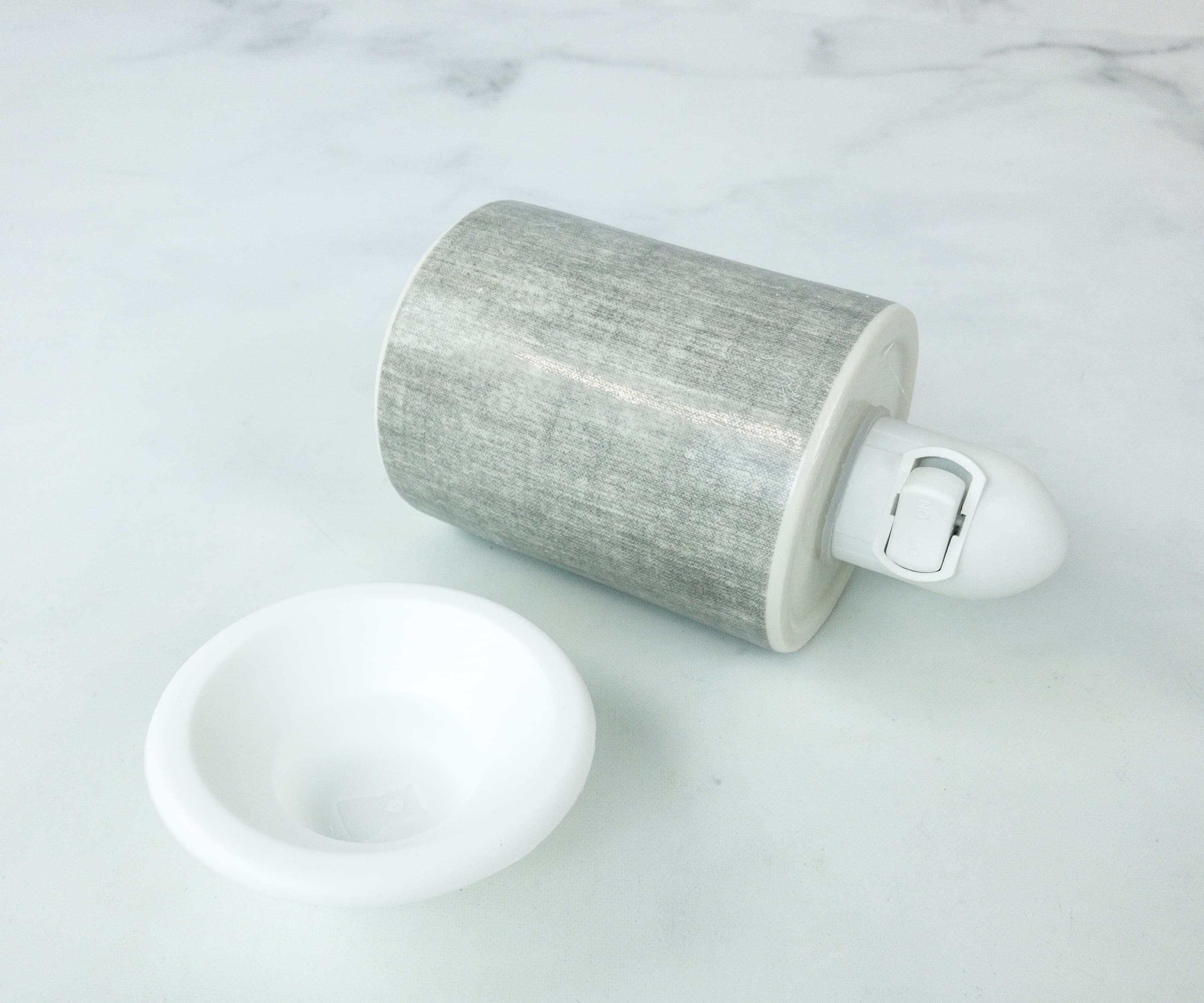 The product consists of a silicone melting dish and a ceramic heater. I really appreciated that the warmer itself is in a neutral grey so that it could match anyone's decor!
It easily melts the wax, and clean-up is easy as you don't need to scrape it off the melt dish, you just pop it off!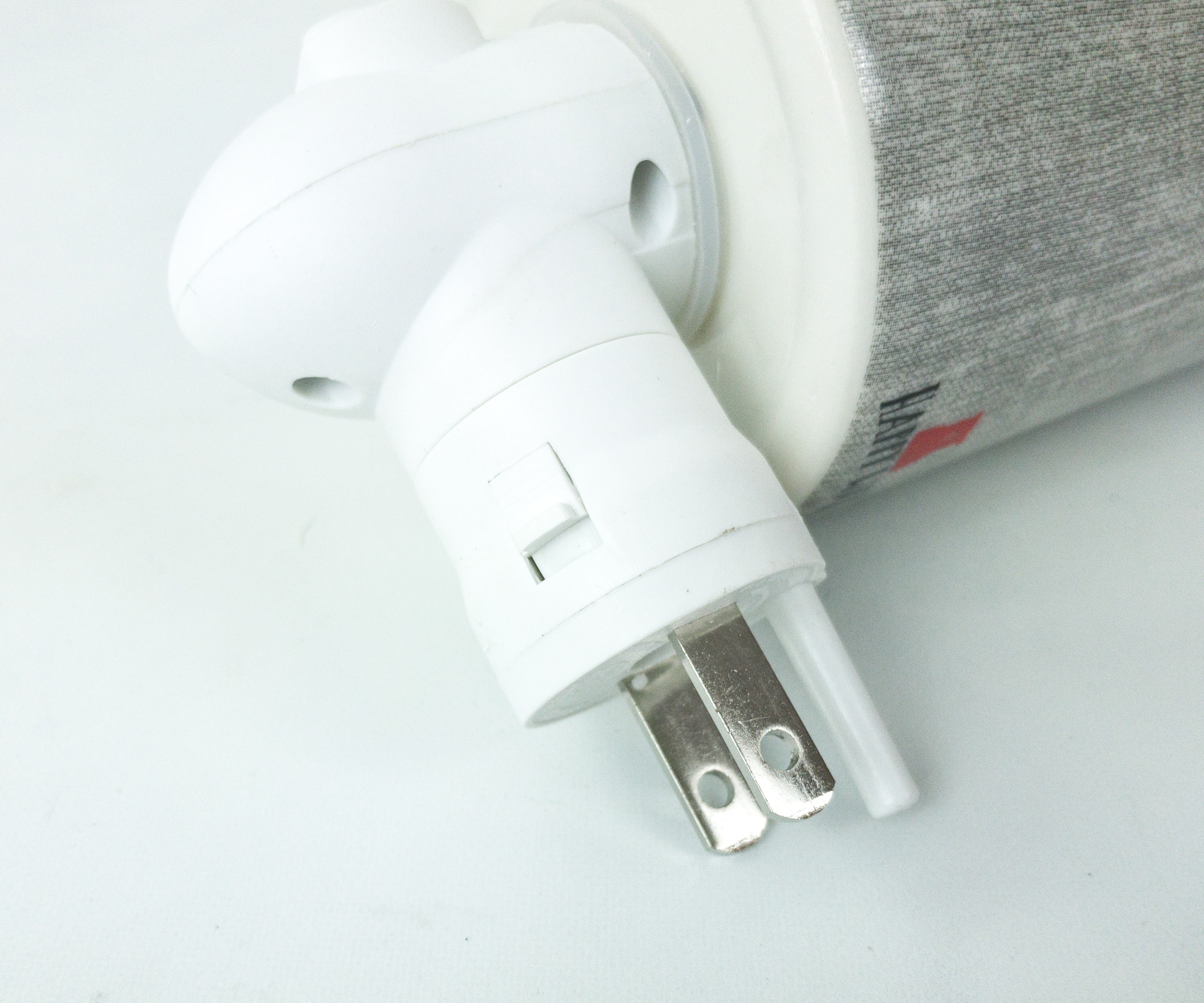 It comes with a 3-prong plug, so you can just plug it on your outlet after putting your wax melts, then turn it on and enjoy the lovely scents!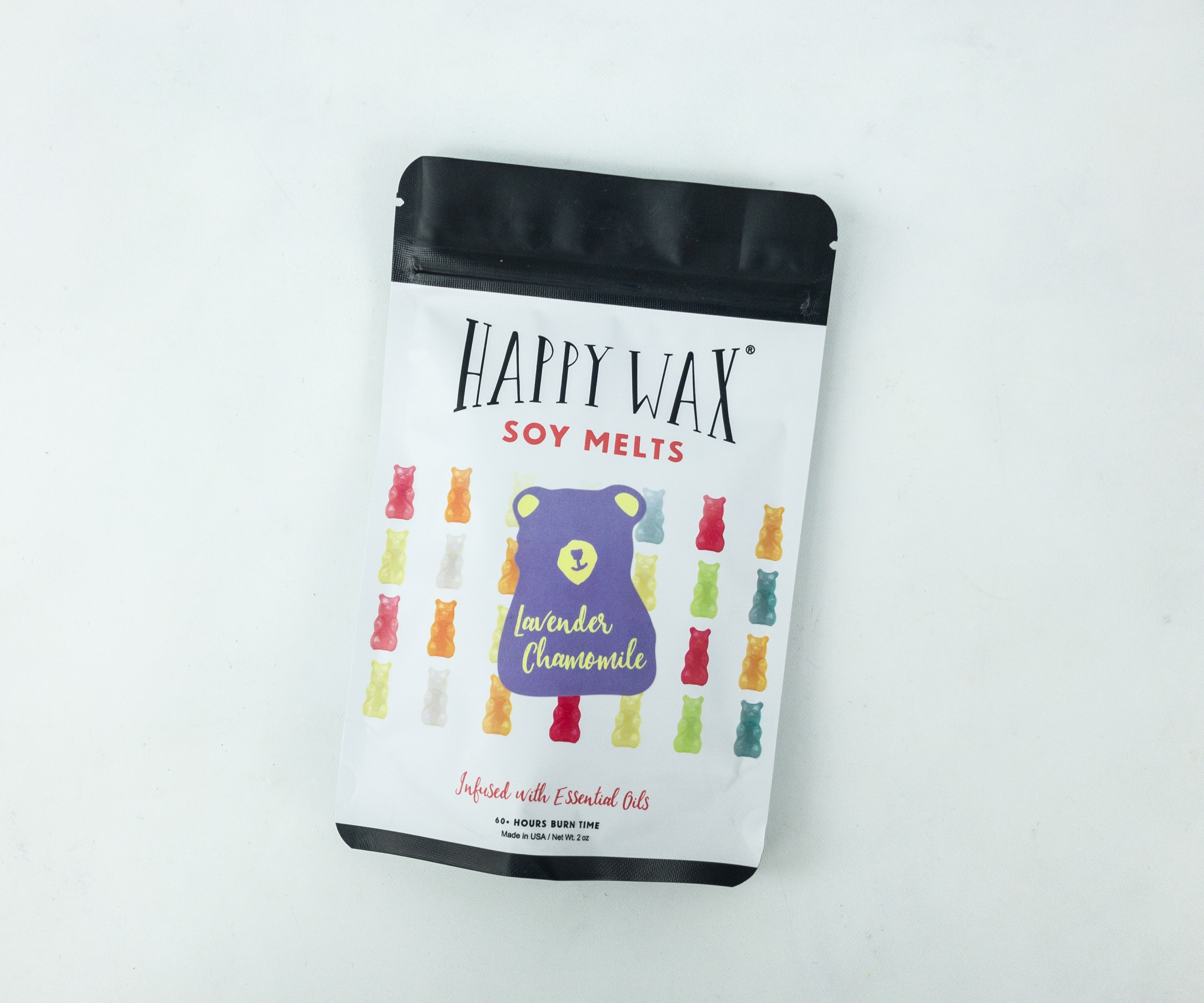 Happy Wax Soy Melts ($7.95) Of course since I got a wax warmer, it was nice that they included some wax soy melts!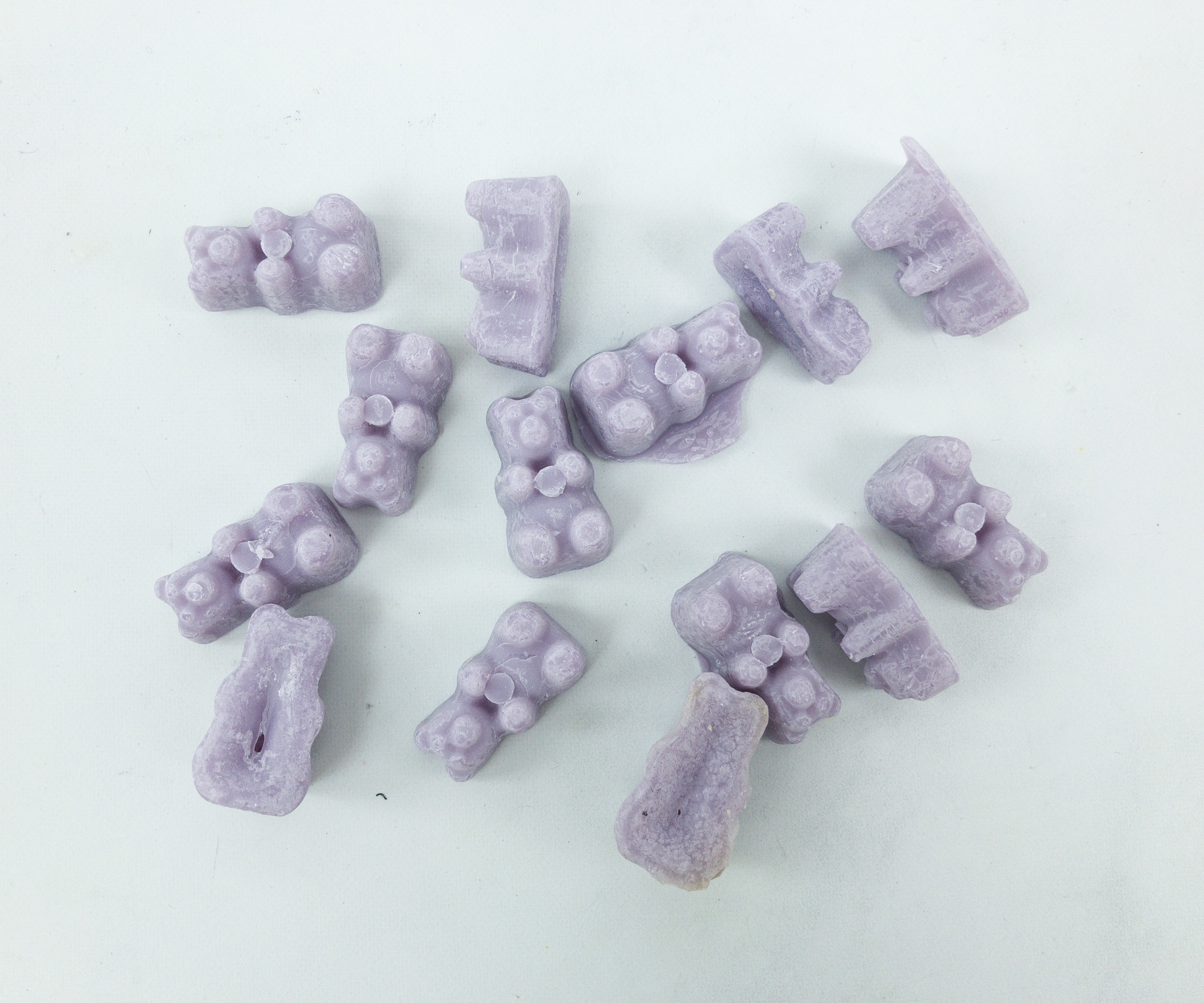 These little bears are so adorable! They're packed with lavender and chamomile, which is ideal for relaxation and also helps induce sleep.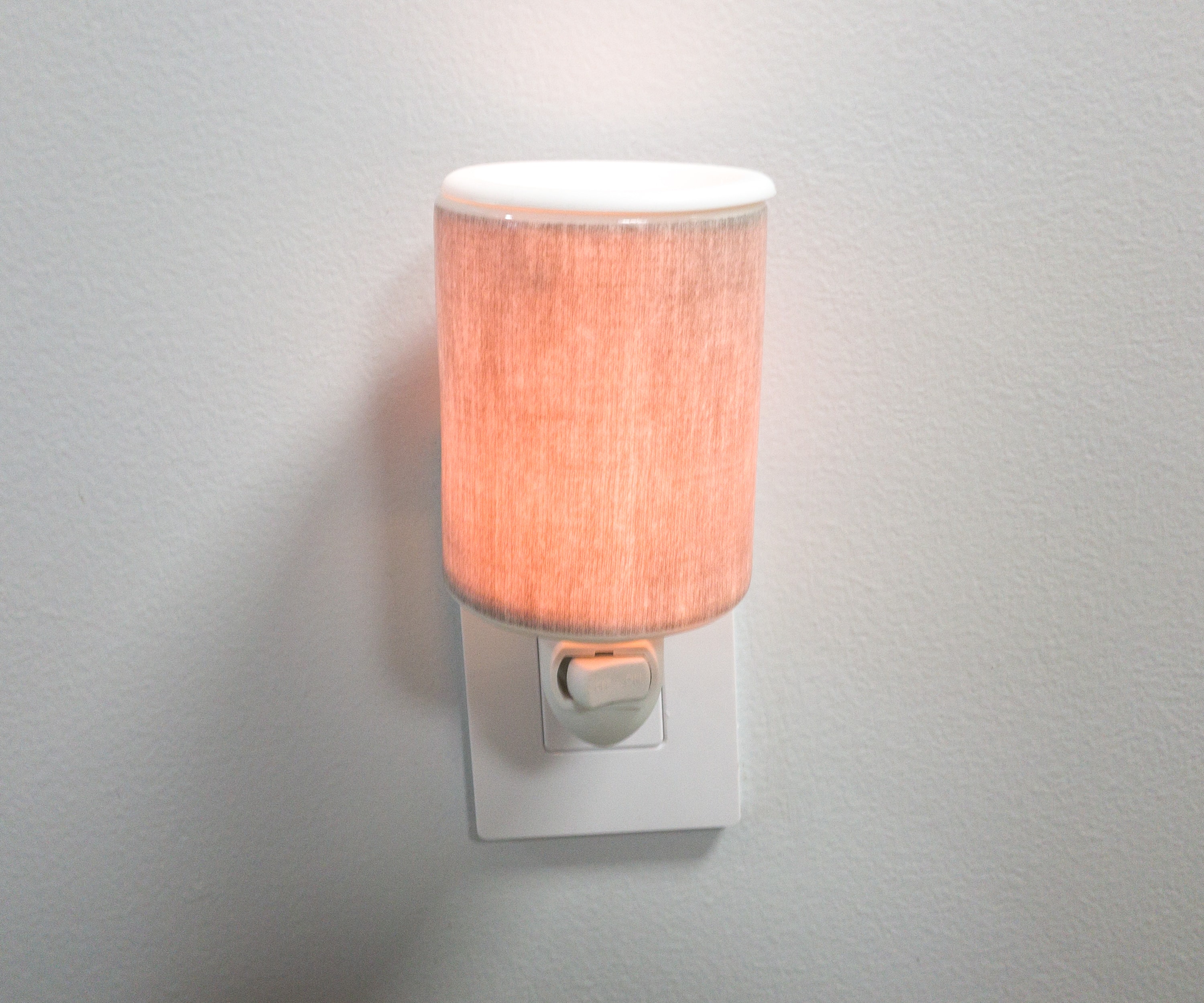 I plugged the wax warmer on my wall outlet and turned it on. It can also serve as a night lamp with that not so bright light coming from it.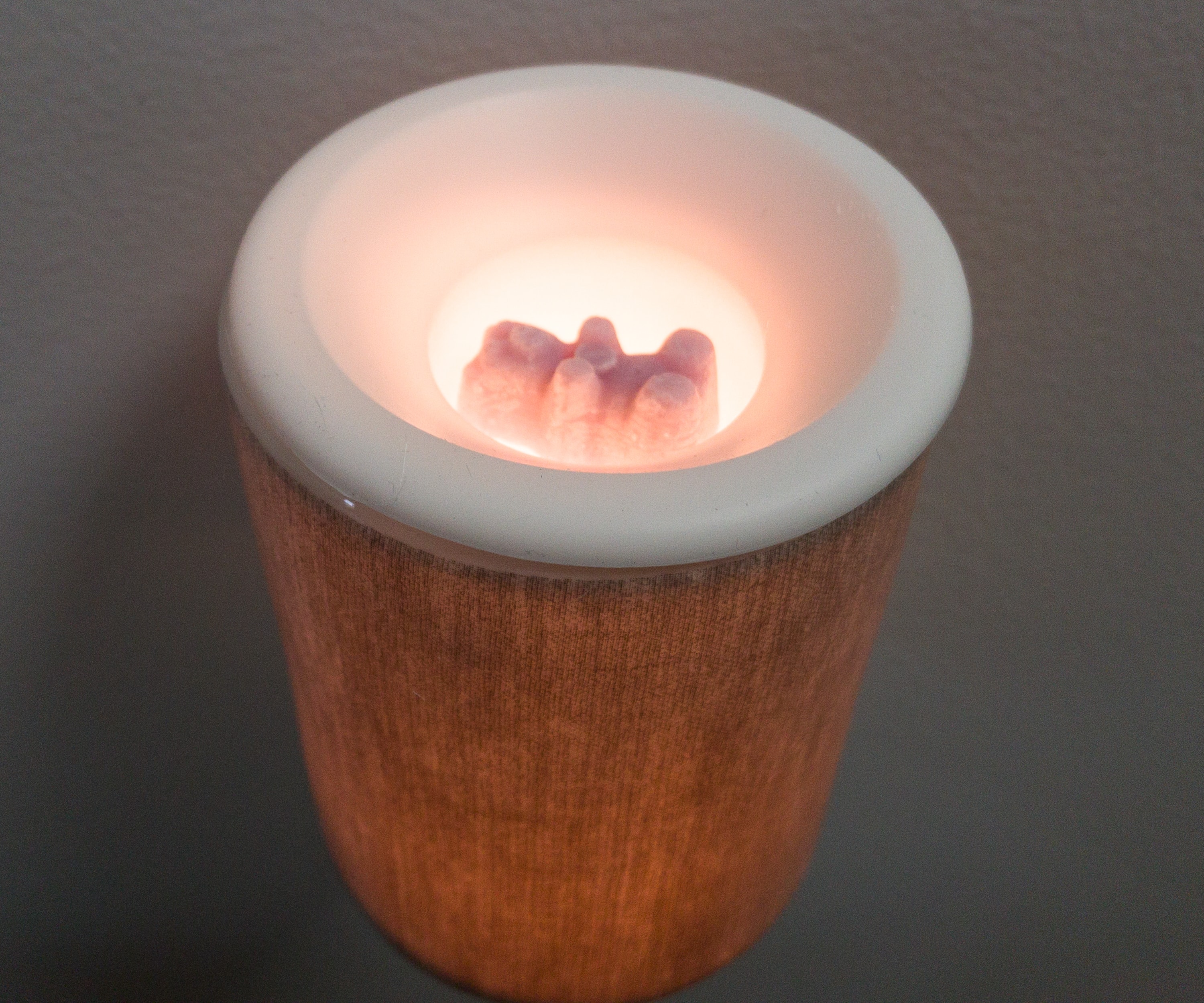 Here is the little bear inside the silicone melt dish. It easily melted and I immediately smelled the soothing aroma of lavender mixed with chamomile…It made me want to hide under the covers and drift away to slumberland!
I am so impressed with this box! It's the perfect box for maximum relaxation and will surely make me bloom after! I love the wax warmer coupled with the wax soy melts that came in a cute bear shape. The smell of chamomile and lavender filled the room, which is really soothing. I will definitely be picking up some other scents to try out from Happy Wax!  I also like the other items in this box like the essential oils, and the useful ones like the beautiful umbrella and the compact hand sanitizer! The book is also a good one, and I can't wait to gift it to one of my friends and make them shine bright too! I love how this box brings love, care, and positivity, and I will always be excited for its arrival at our door every month!
What was your favorite in this month's Bombay & Cedar box?