Birchbox Man is a monthly grooming and lifestyle subscription for men. In every shipment, you'll receive 3-4 sample items that are smaller versions of what you can order from the Birchbox site. There are two versions – Birchbox Man Plus for $20 per month that includes a full-size lifestyle item, or regular Birchbox Man for $10 per month with no lifestyle item. This is a review of the Birchbox Man Plus $20 per month box.

DEAL: For a limited time when you subscribe to Birchbox Man use one of the codes above to score a freebie!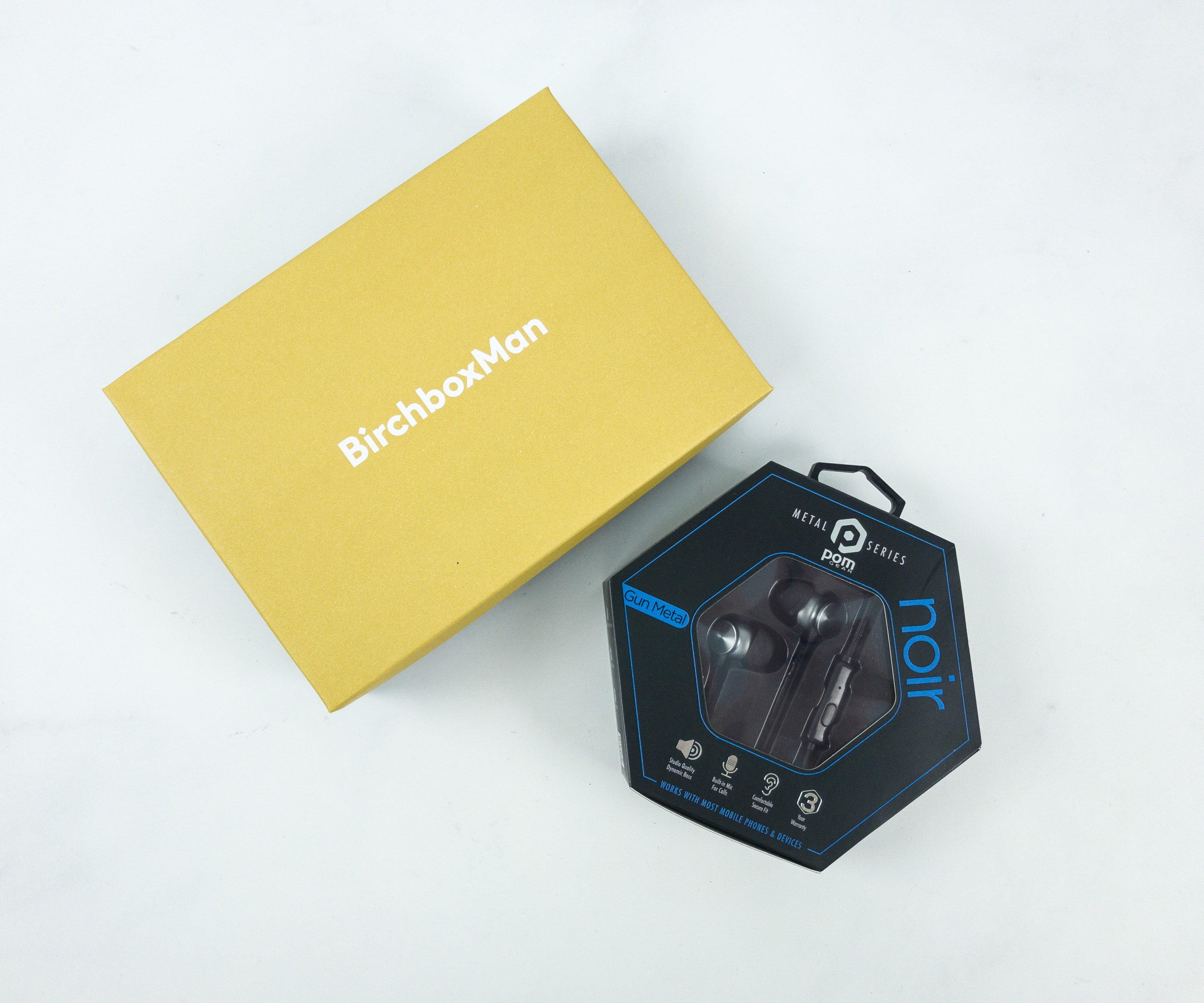 All the items are packed in a yellow box, and the monthly lifestyle item often doesn't fit in the sample box.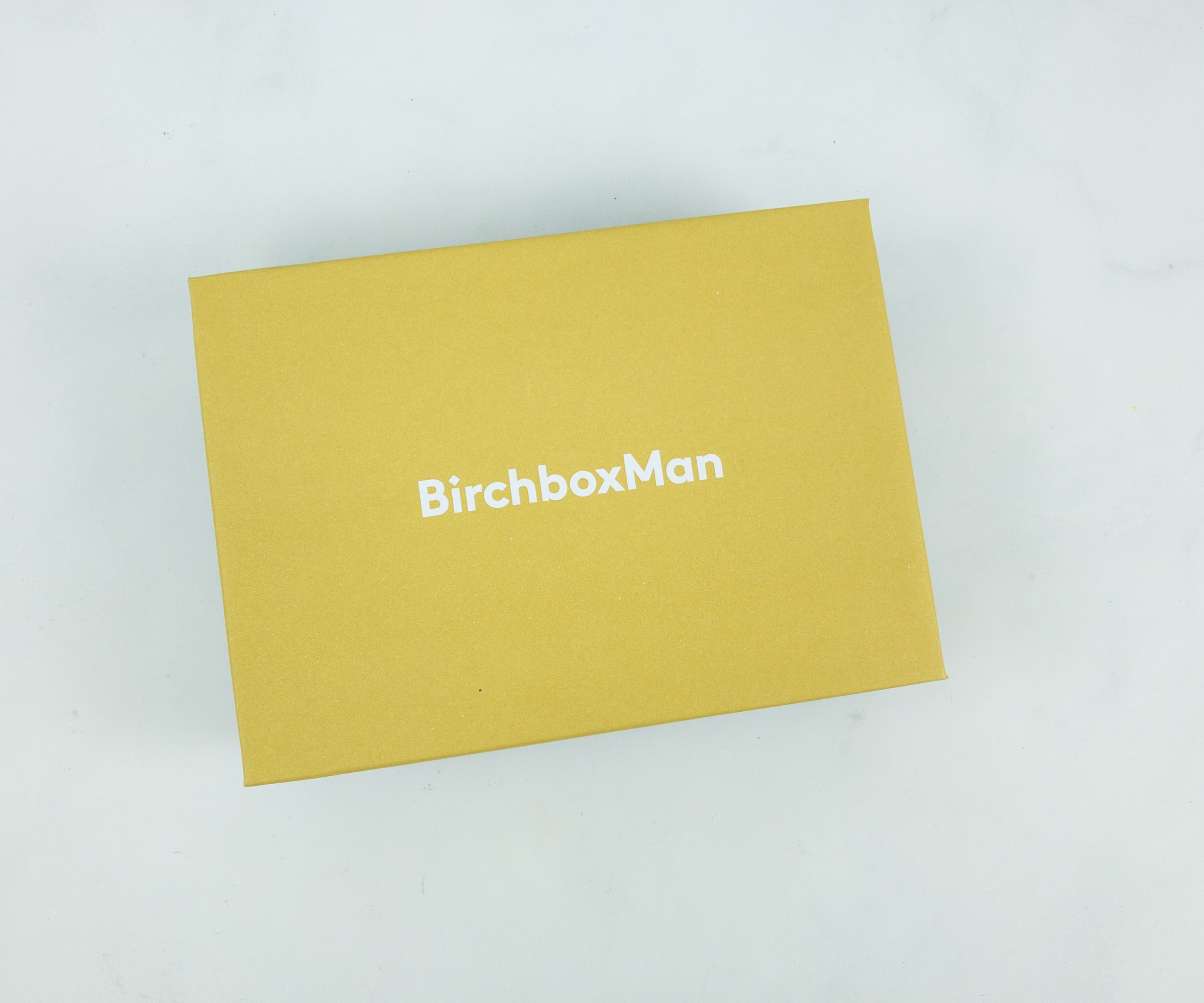 So excited to see what's inside!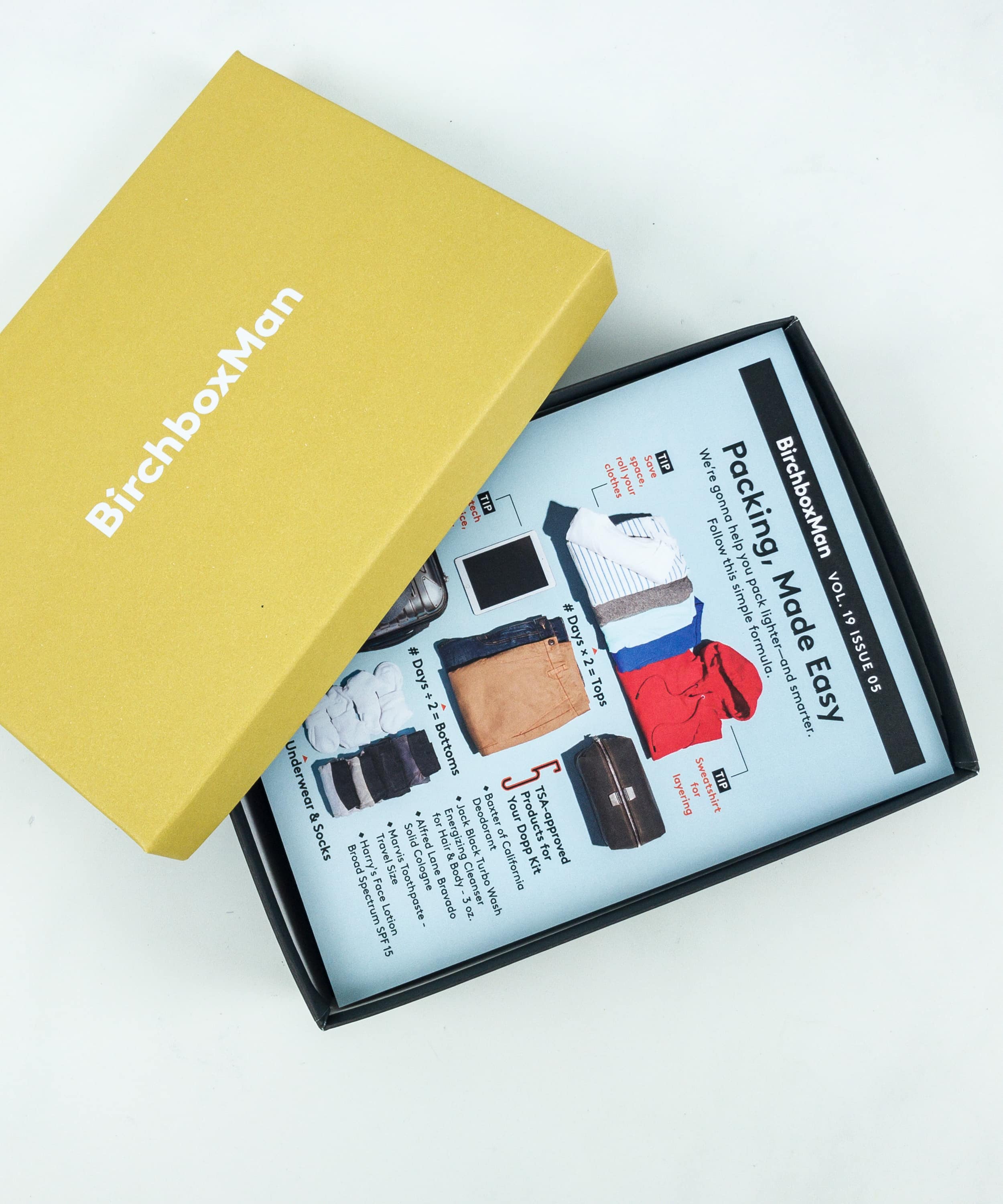 We are greeted by the info card upon opening the box.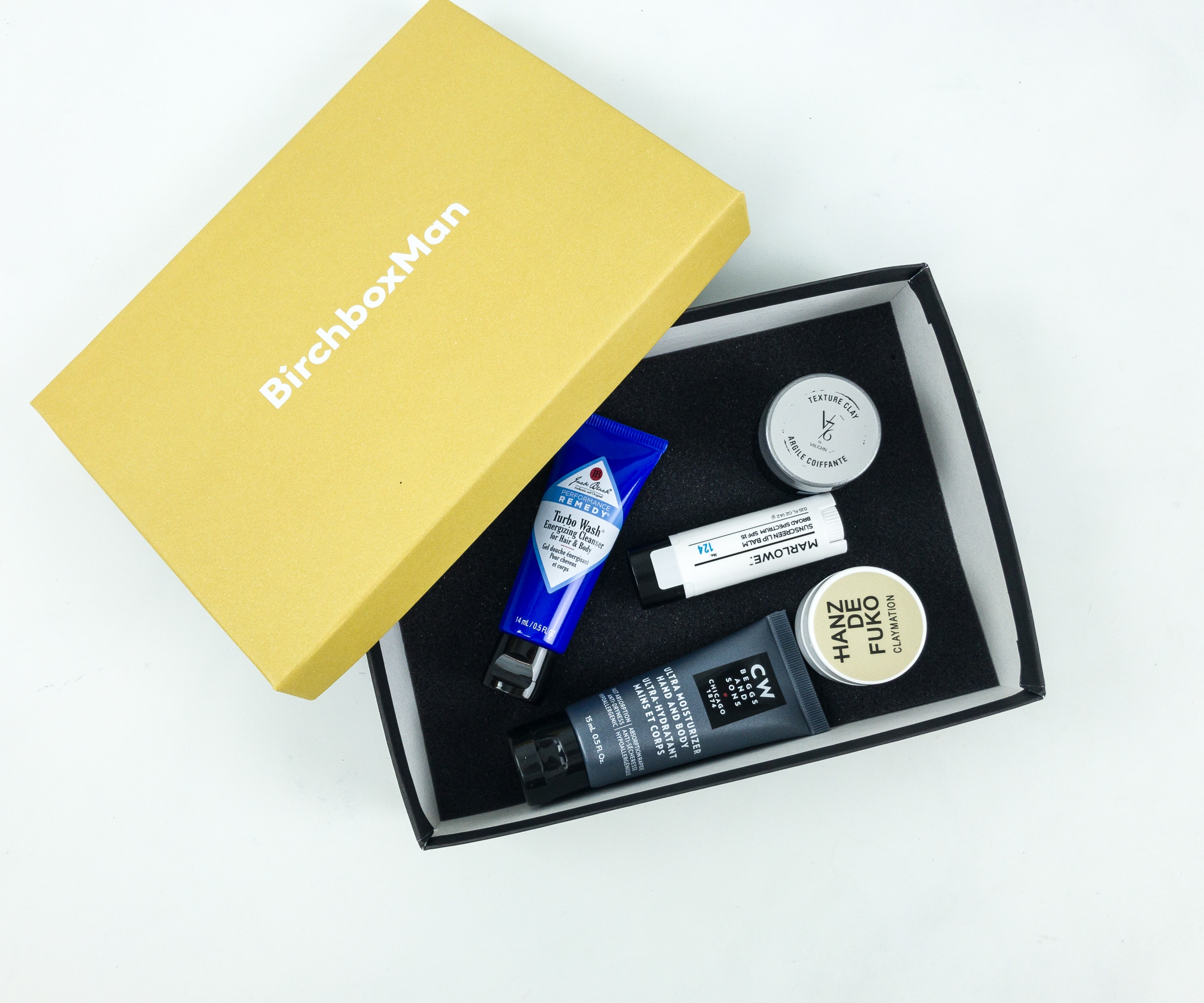 Birchbox has always been about the samples, so if you are a stickler for calculating in-box value, you'll have to do some math to figure the per ounce value. The cards show the price for the full-size version of the included items — they are available on the Birchbox site. You can see your box at birchbox.com/mybox.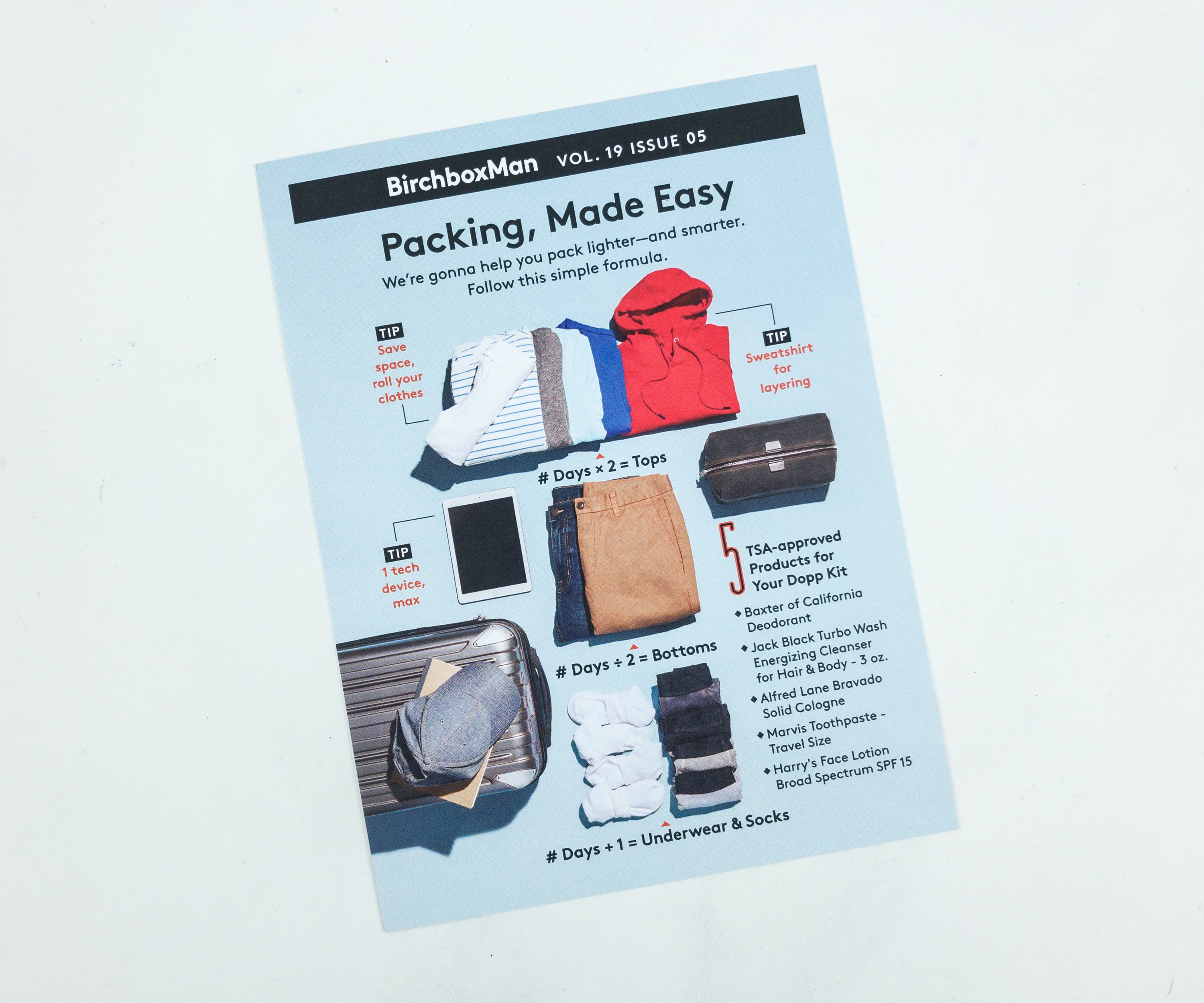 The info card features some useful tips and simple life hacks.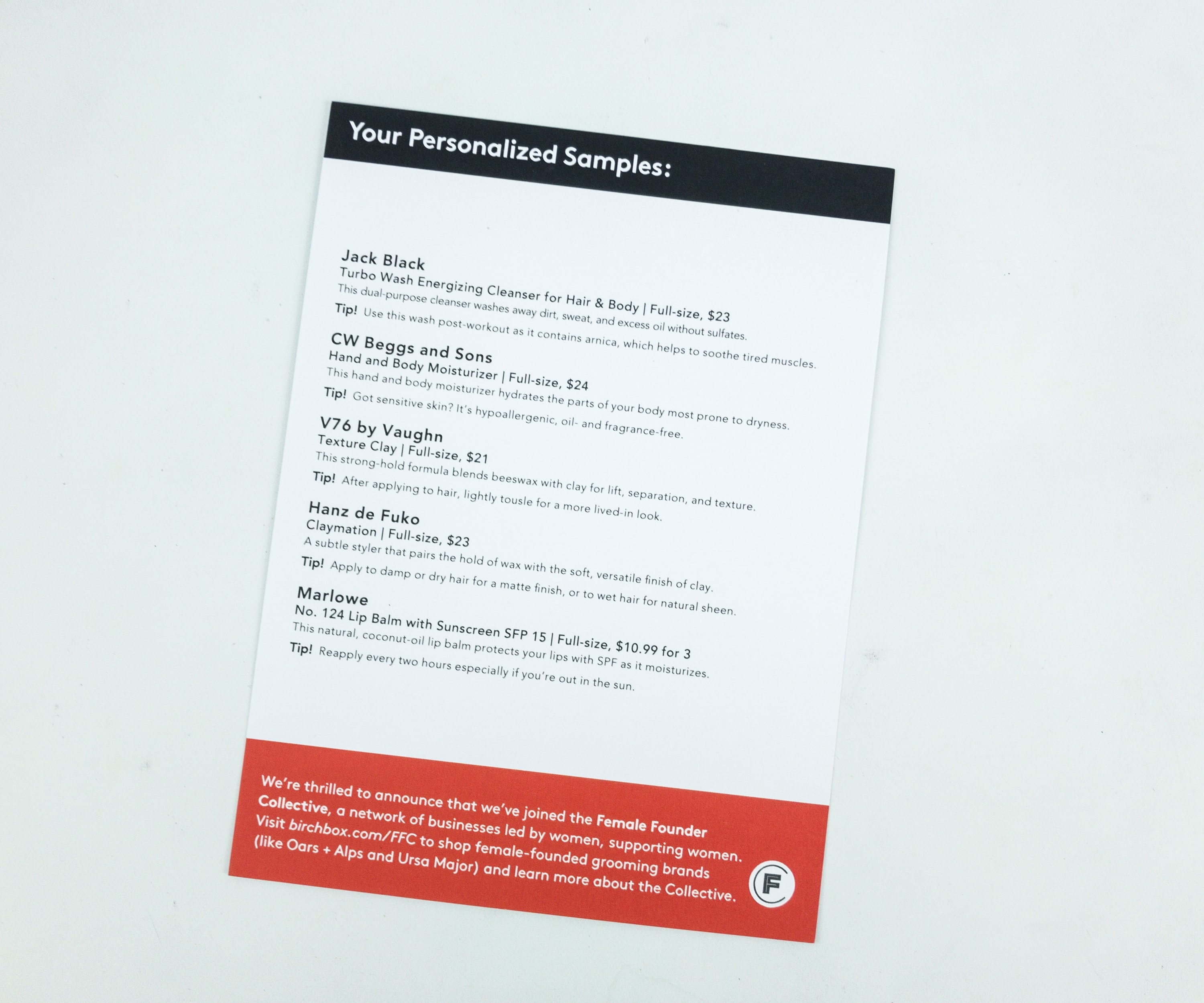 At the back, there's a list of the 5 samples in the box. It lists the price of the full-size version available on the Birchbox site, plus a brief tip on how to properly use it.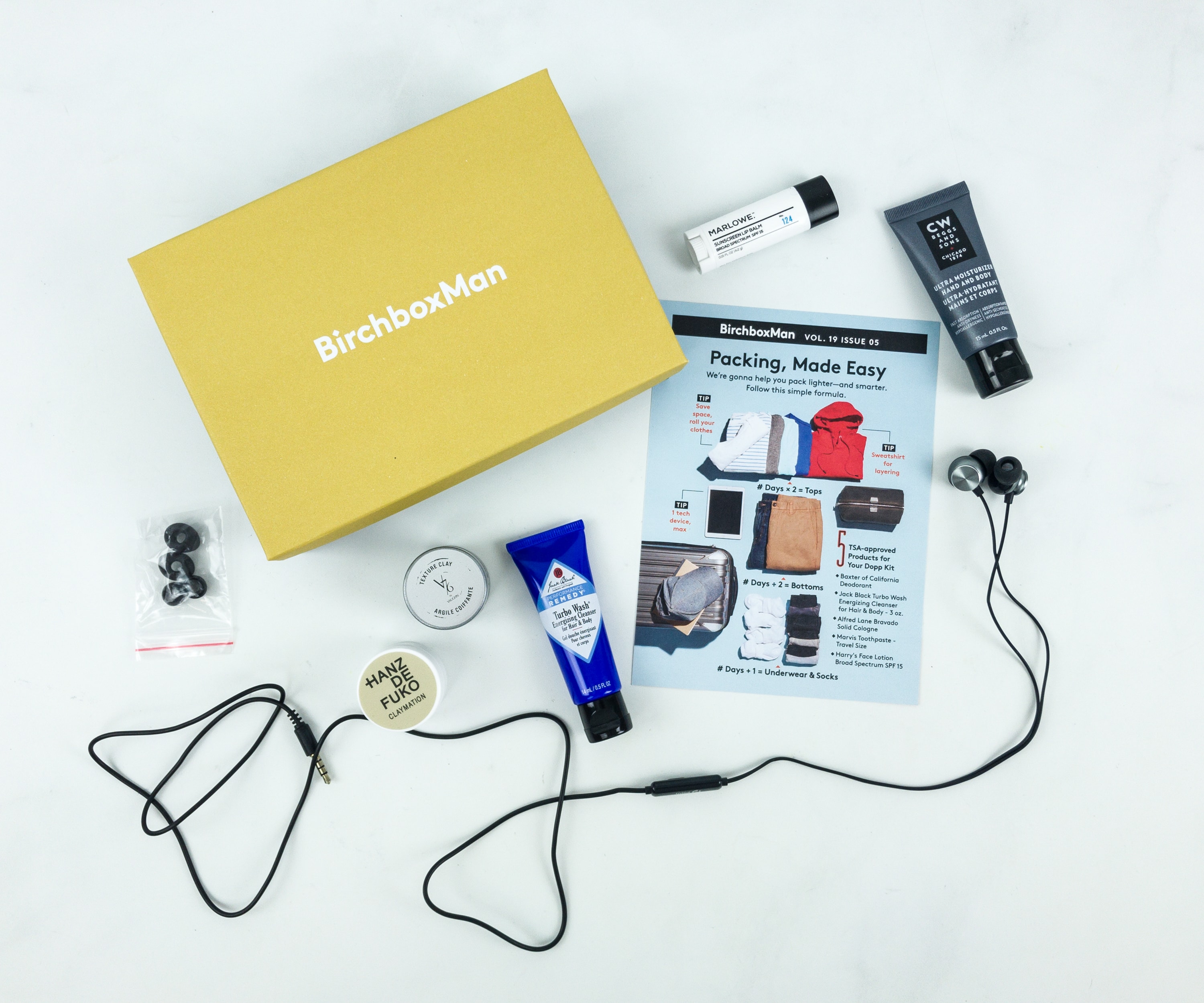 Here's everything in my May 2019 box.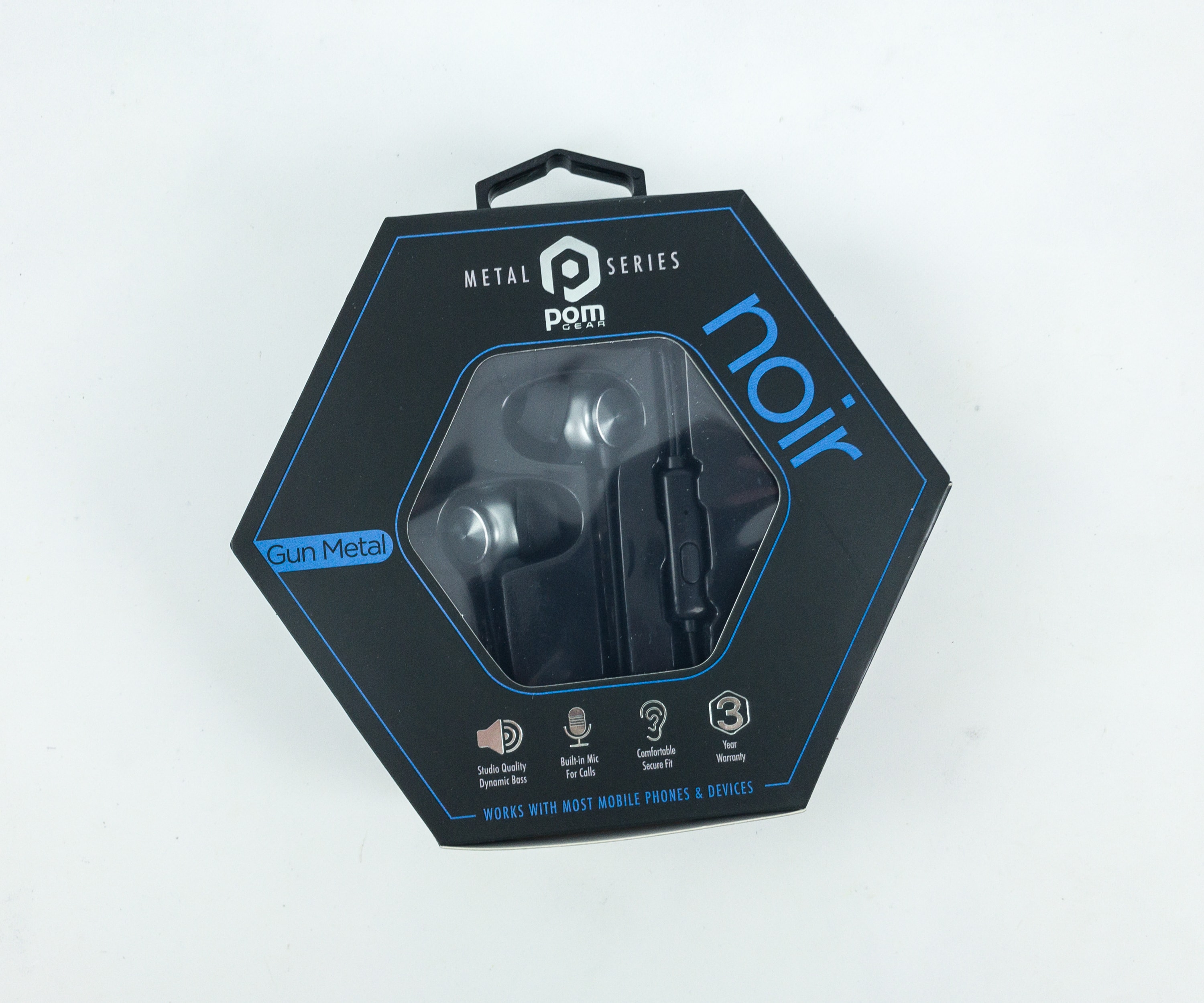 Pom Gear Noir Earbuds ($19.99) This month's featured lifestyle item are limited edition earbuds from the Metal Series of Pom Gear!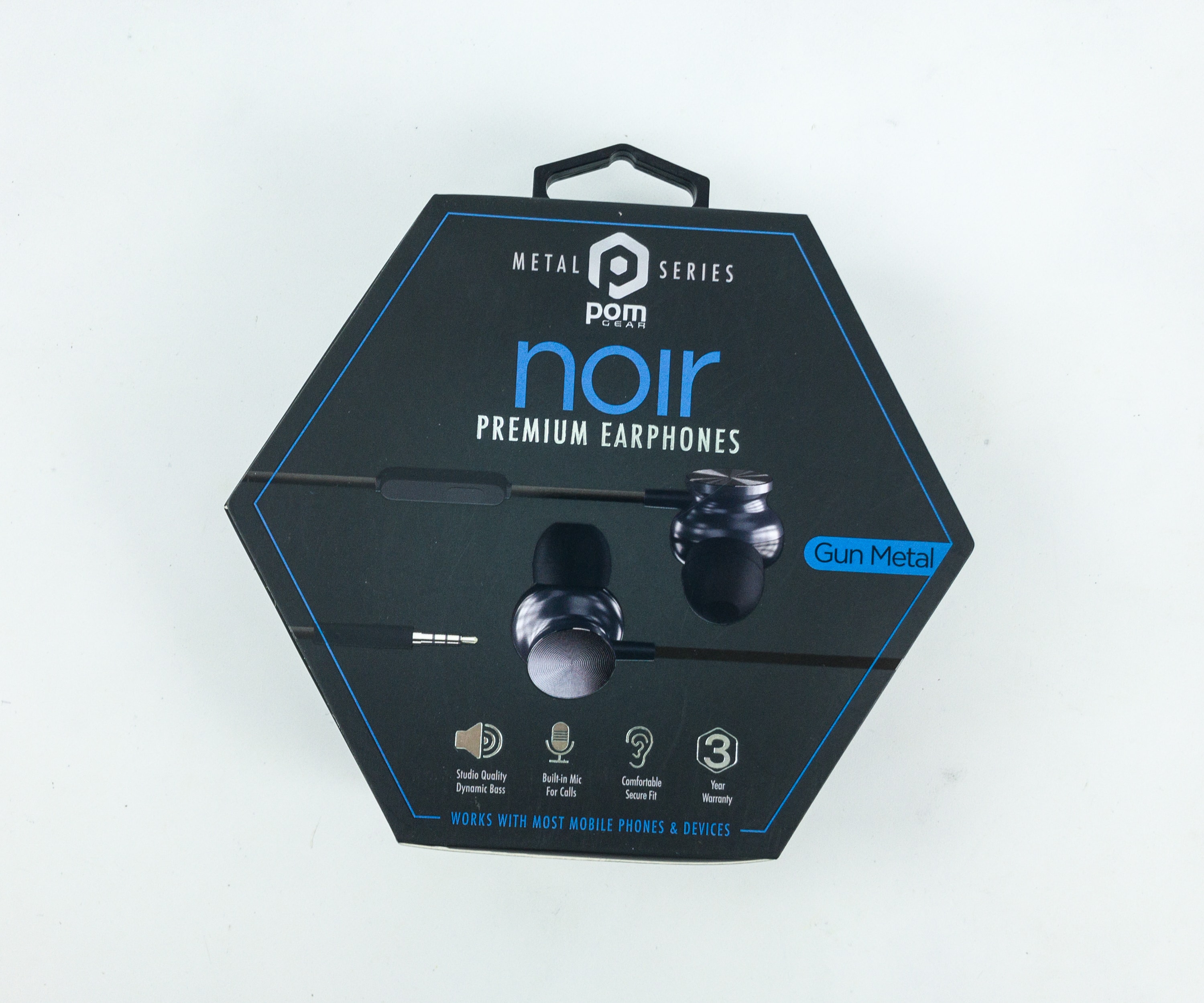 The box looks so unique. It has a hexagonal shape and a detailed picture at the back.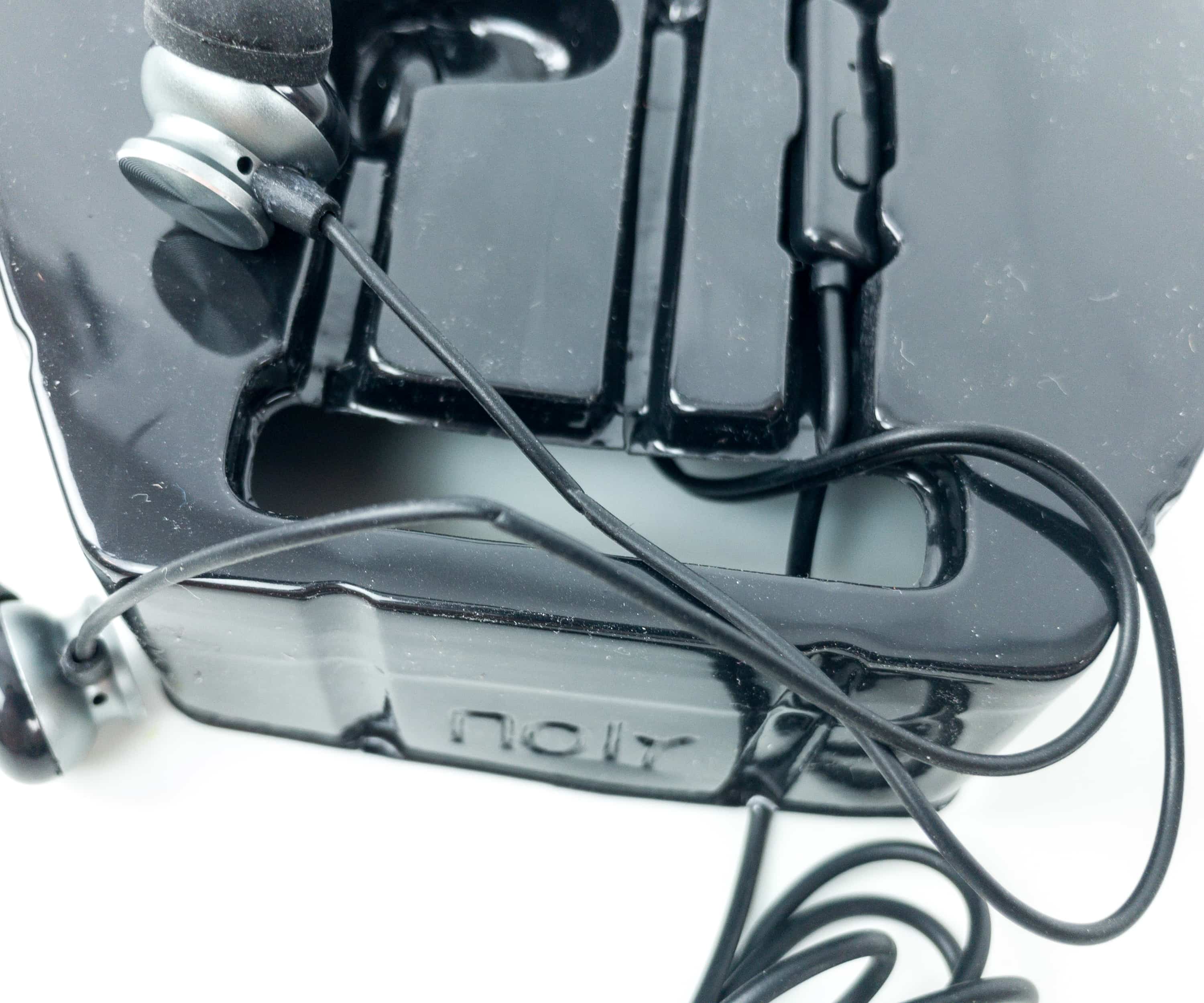 These earbuds are approximately 1.3 meters long, with a round shape and well-coated cable. They're lightweight yet durable, ideal to use when jogging or exercising at the gym.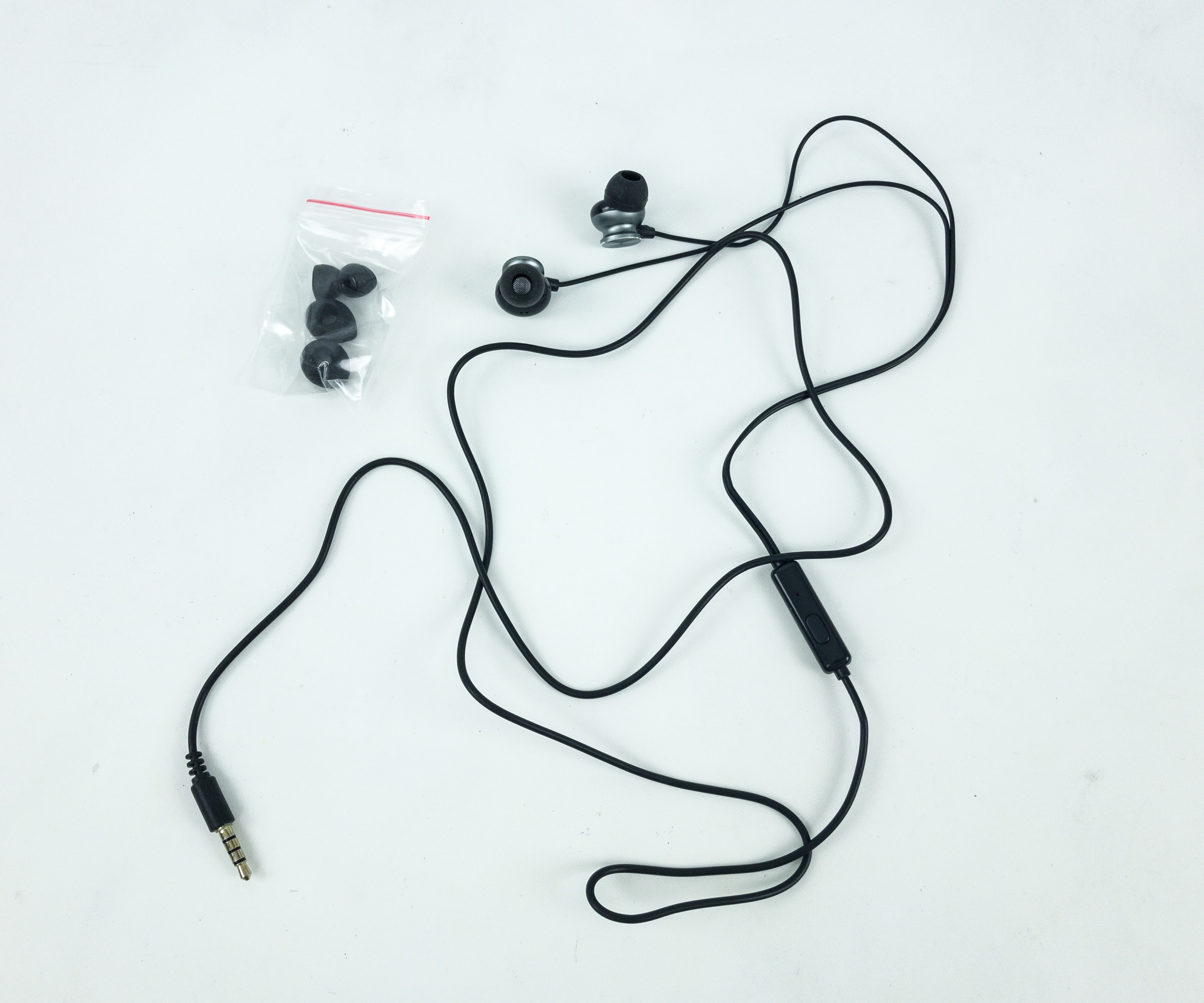 Inside the kit are 2-pairs of extra rubber earbuds and earphone.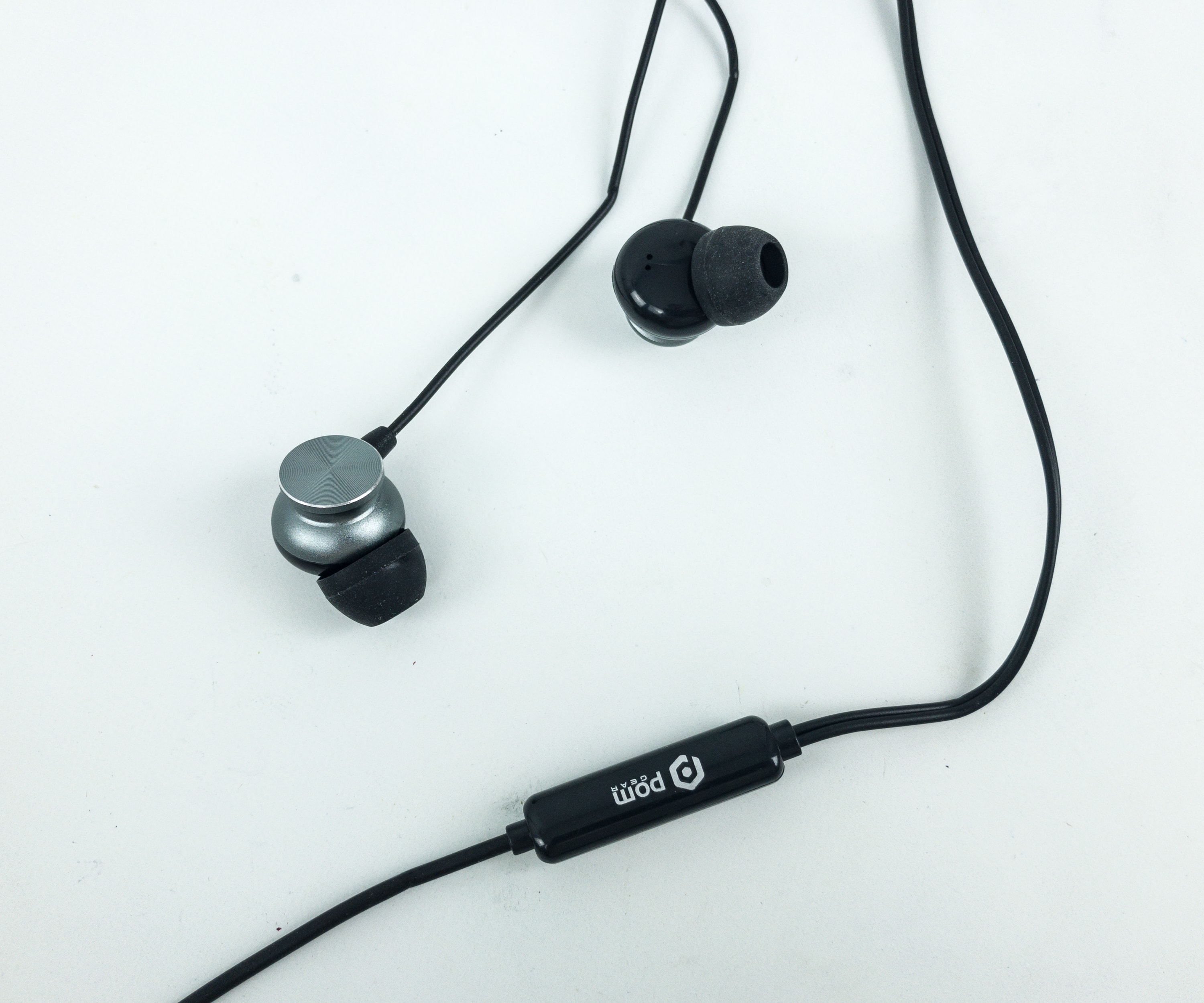 These earbuds are made with premium-quality and durable materials with metal finish on both ends. Along the cable is a built-in mic for more comfortable usage.
The earbuds also come with additional different sized interchangeable ear pads. The small, medium and large pieces can be easily swapped to provide the perfect fit for any activity. The only bummer – they're not bluetooth!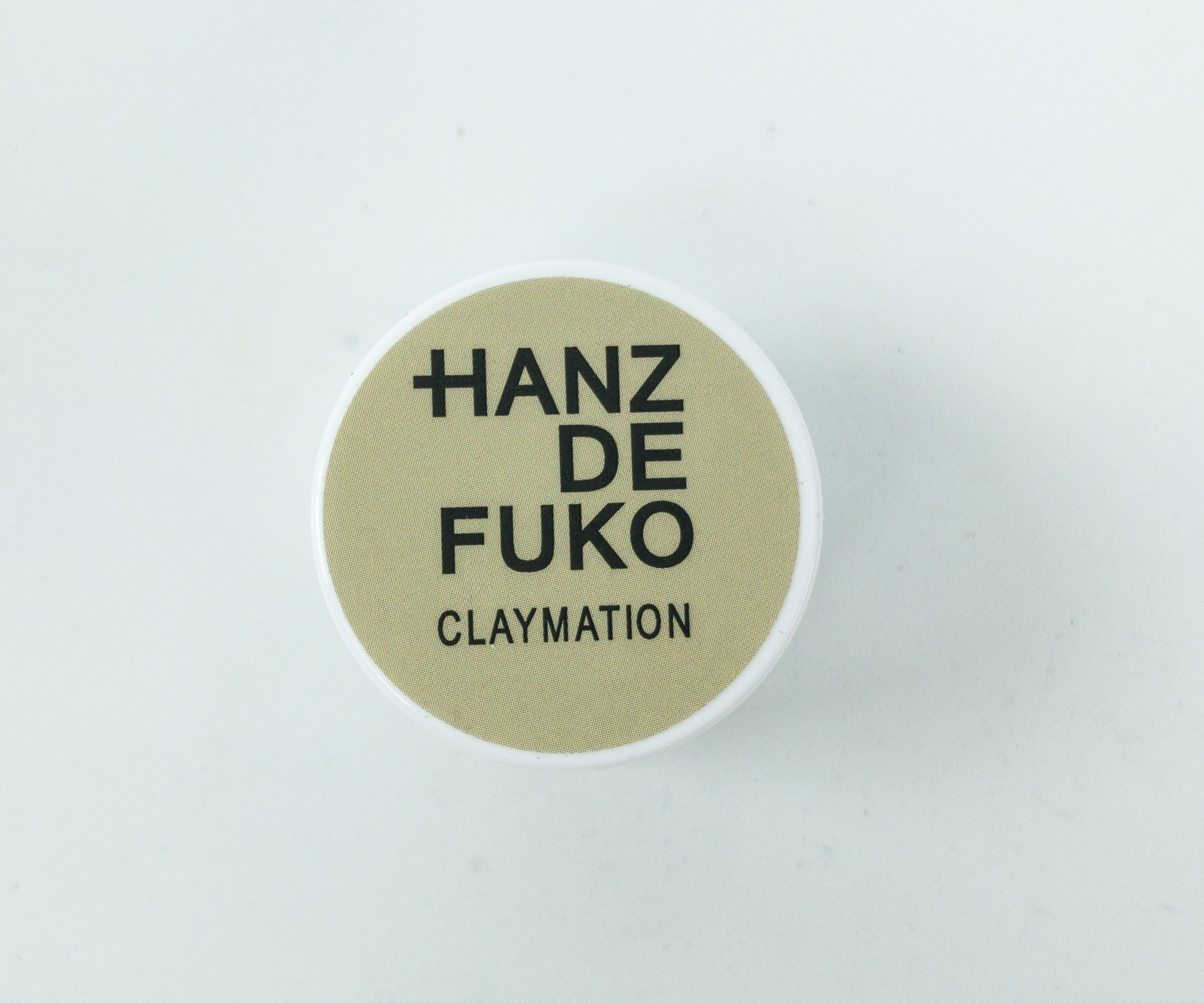 Hanz De Fuko Claymation ($23 Full-Size 2oz.) Hair styling has never been easier. This easy-to-use styling clay is really a great choice for me who doesn't have much time to use complicated items just to style my hair.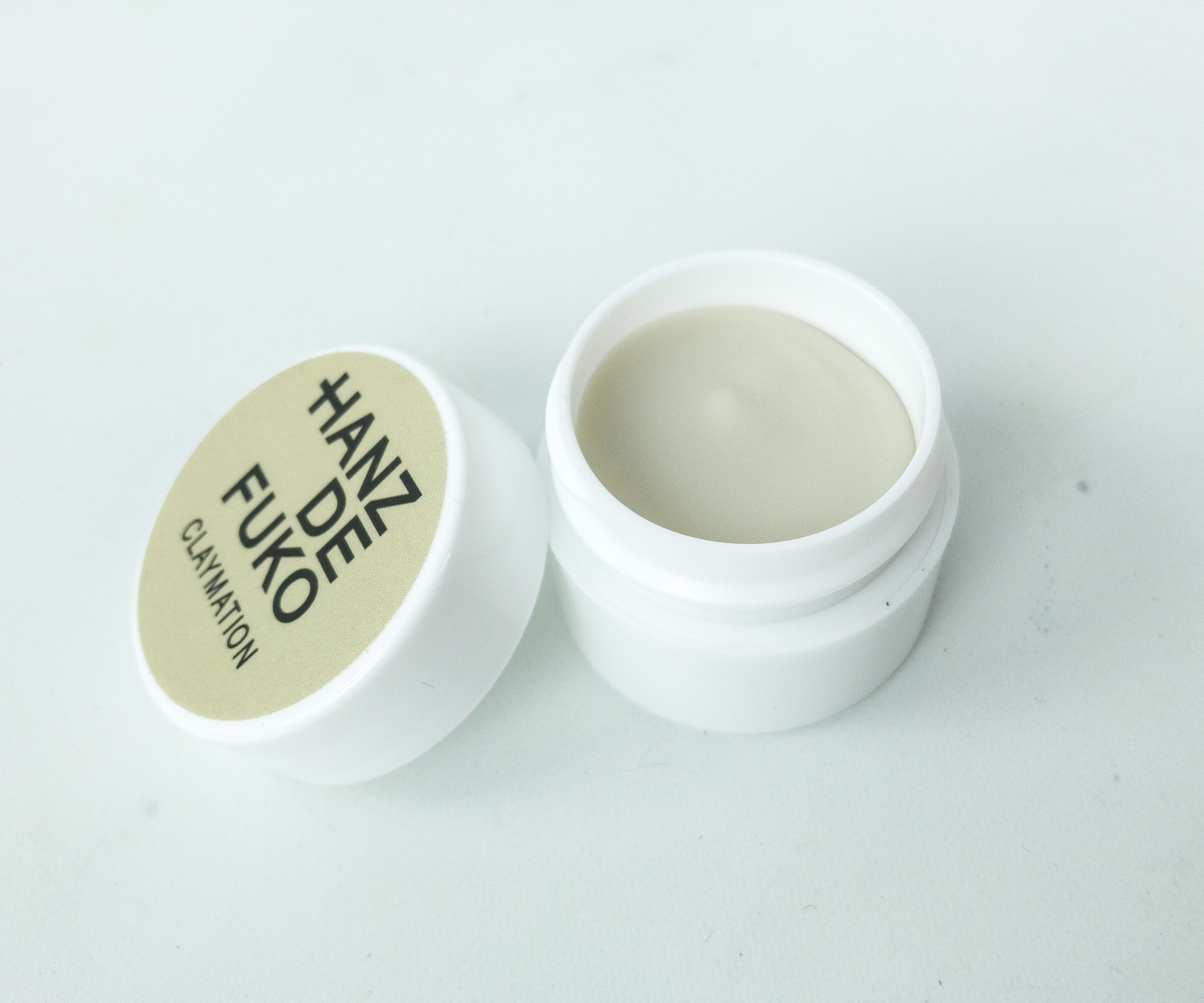 To use, just warm a small amount of clay on your hands, then apply it to dry, damp, or wet hair. It features the strong hold of wax with a soft and versatile finish of a clay. This is one of my faves.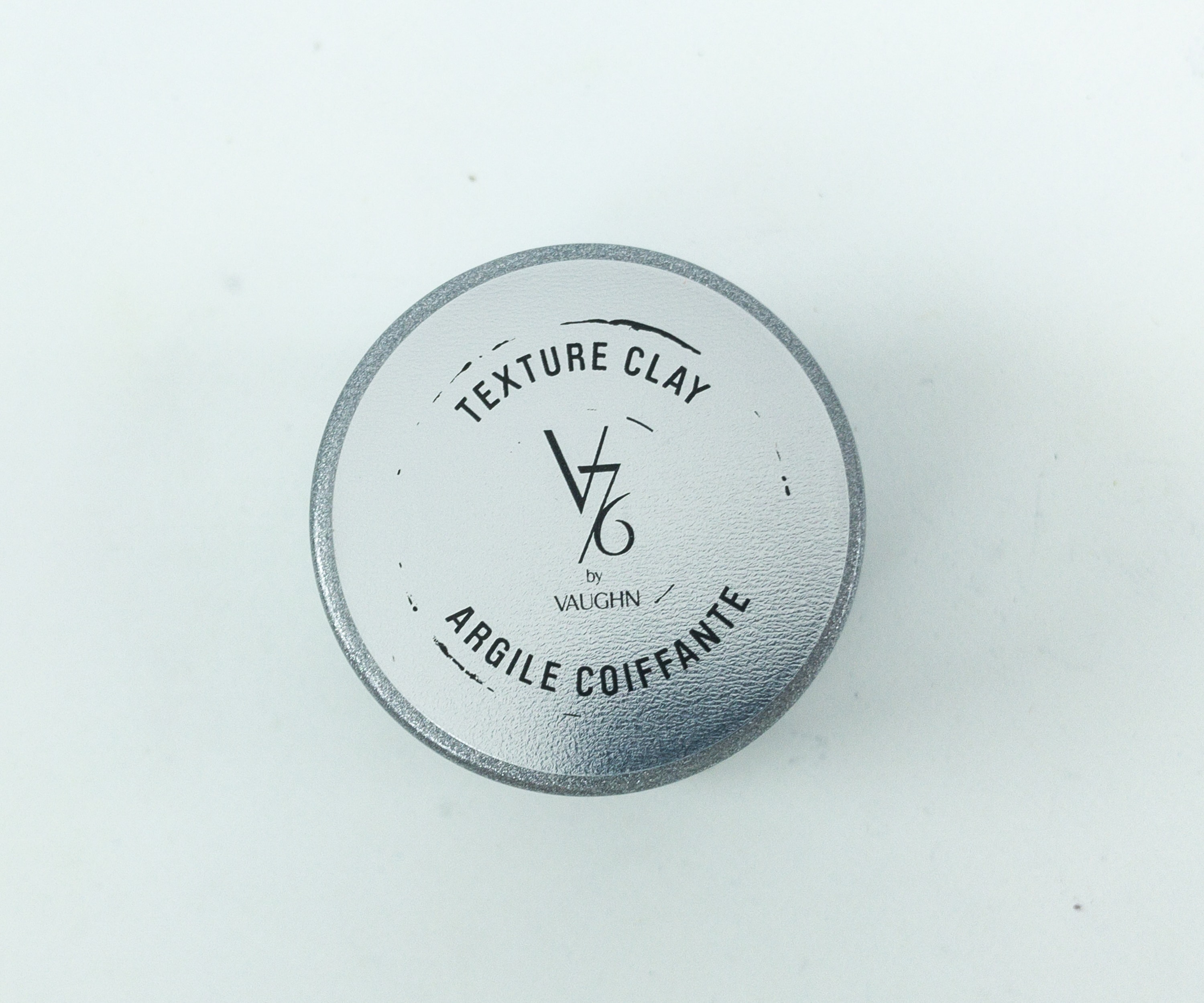 Vaughn V76 Textured Clay ($3.08) I got another hair styling clay, and this time it's made with bentonite clay and beeswax.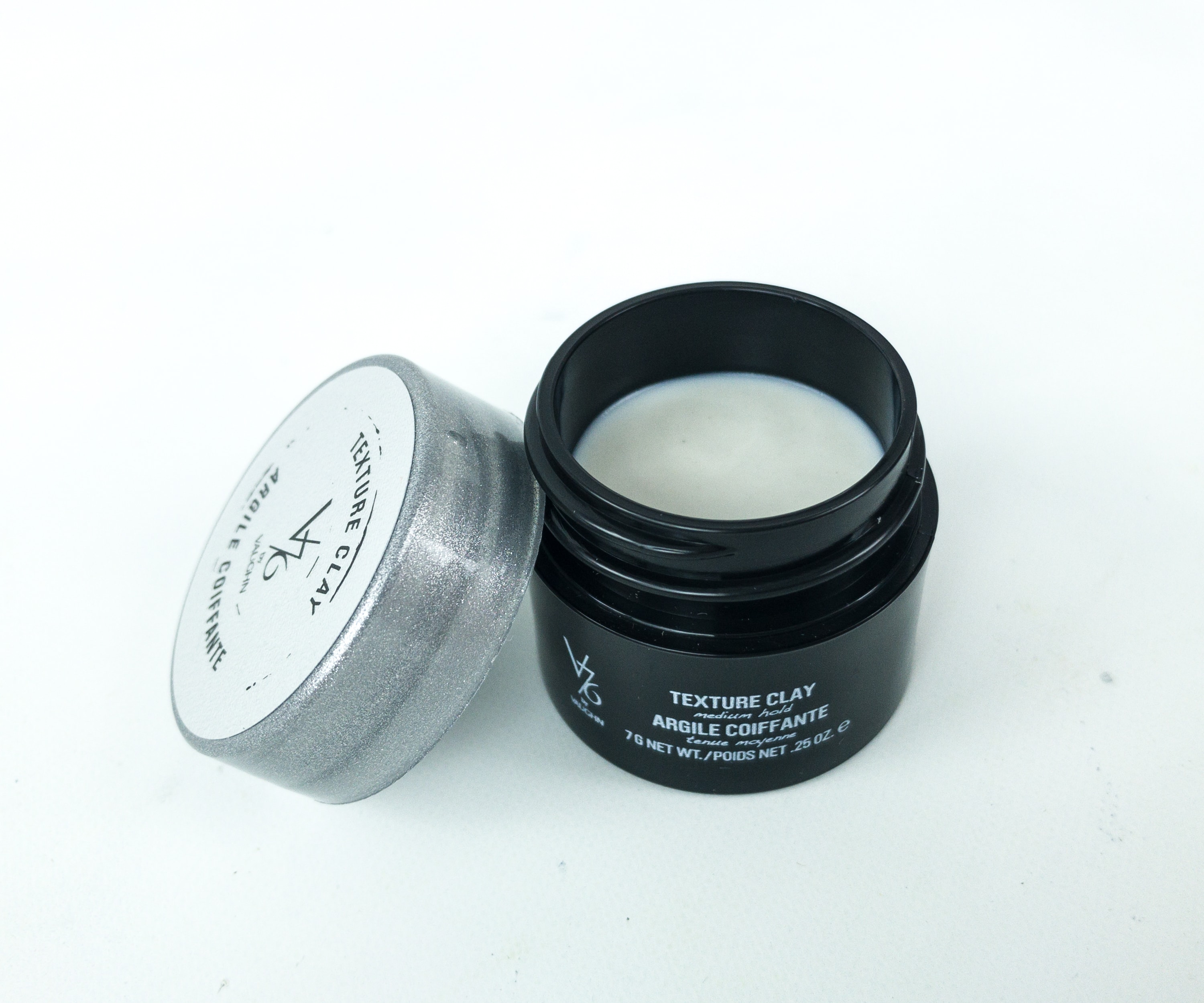 It's a medium hold clay that leaves my hair with a unique matte finish.
This clay is also easy to use. All you need to do is get a small amount of clay, distribute it on your hands, massage it to your hair, and comb it according to the style you want!
Marlowe No. 124 Lip Balm With Sunscreen SPF 15 ($4) It's an all-natural lip balm with SPF 15, made from coconut oil and aloe vera that nourishes and protect lips while keeping it smoother and softer. It's a great lip balm for everyday wear and it's hydrating as well! This is perfect for upcoming outdoor adventures.
CW Beggs And Sons Hand And Body Moisturizer ($1.44) This skin moisturizer helps maintain the skin's natural moisture shield while giving your skin a swift energizing and toning effect. The formula includes caffeine, aquaxyl, provitamin B5, and hyaluronic acid. It's so hydrating! The best thing is that it's suitable for all types of skin!
Jack Black Turbo Wash Energizing Cleanser For Hair & Body ($1.66) It's an all-in-one hair and body wash that removes dirt and sweat while leaving your skin revitalized and fresh all the time. The formula lathers well and gives my skin a nice, musky scent! No residue or icky feeling on my skin either! Birchbox Man has been so consistent in delivering the best grooming items for everyday use. They never fail to cover the basics like this month's hair and body energizing cleanser, body moisturizer, lip balm, and even hair styling clay. And as usual, the featured lifestyle item didn't disappoint. It's so handy, durable and, most of all, it produces a great sound quality. I'm looking forward to more exciting items on my next box! What's your experience with Birchbox Man?