Bath Bevy is a monthly bath product subscription box. You'll receive a box full of bath products like bath bombs, salts, soaks, bubbles, scrubs and more – all that's left to do is to just add water! So many great items in these boxes and they always smell fantastic.
DEAL: Save $4 on your first box!. Use coupon code HELLO10.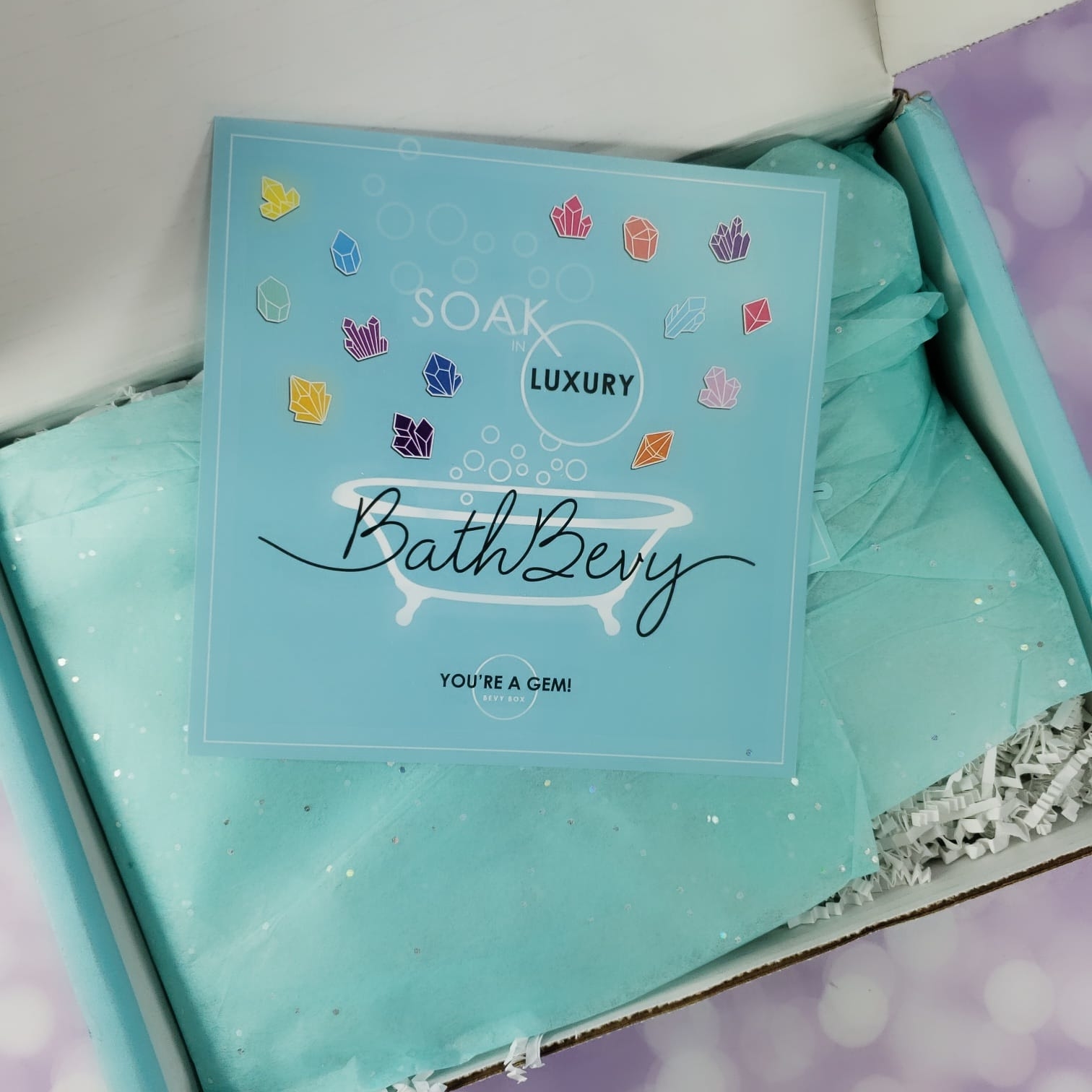 Bath Bevy always does the greatest in packing up my goodies.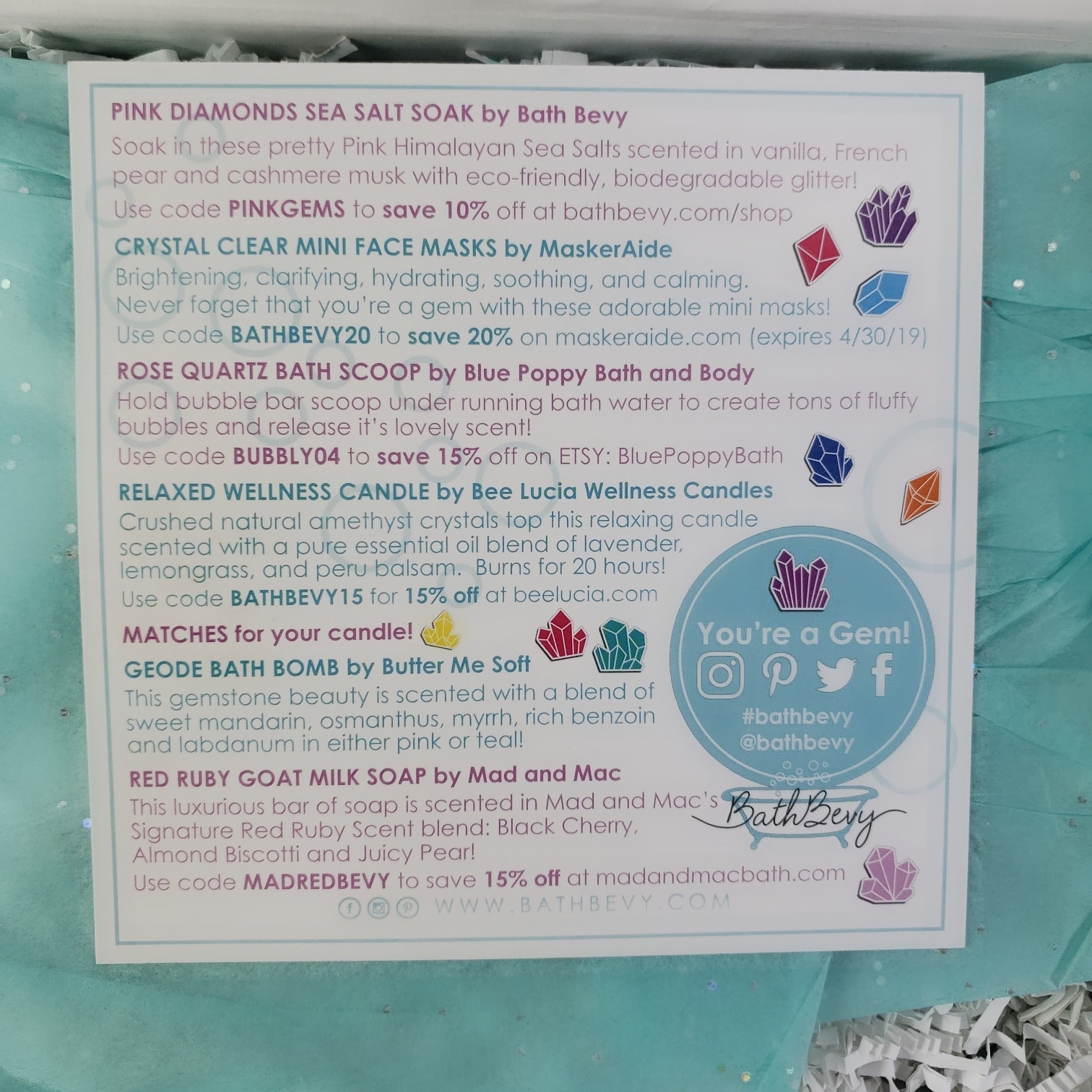 The April theme is Soak in Luxury.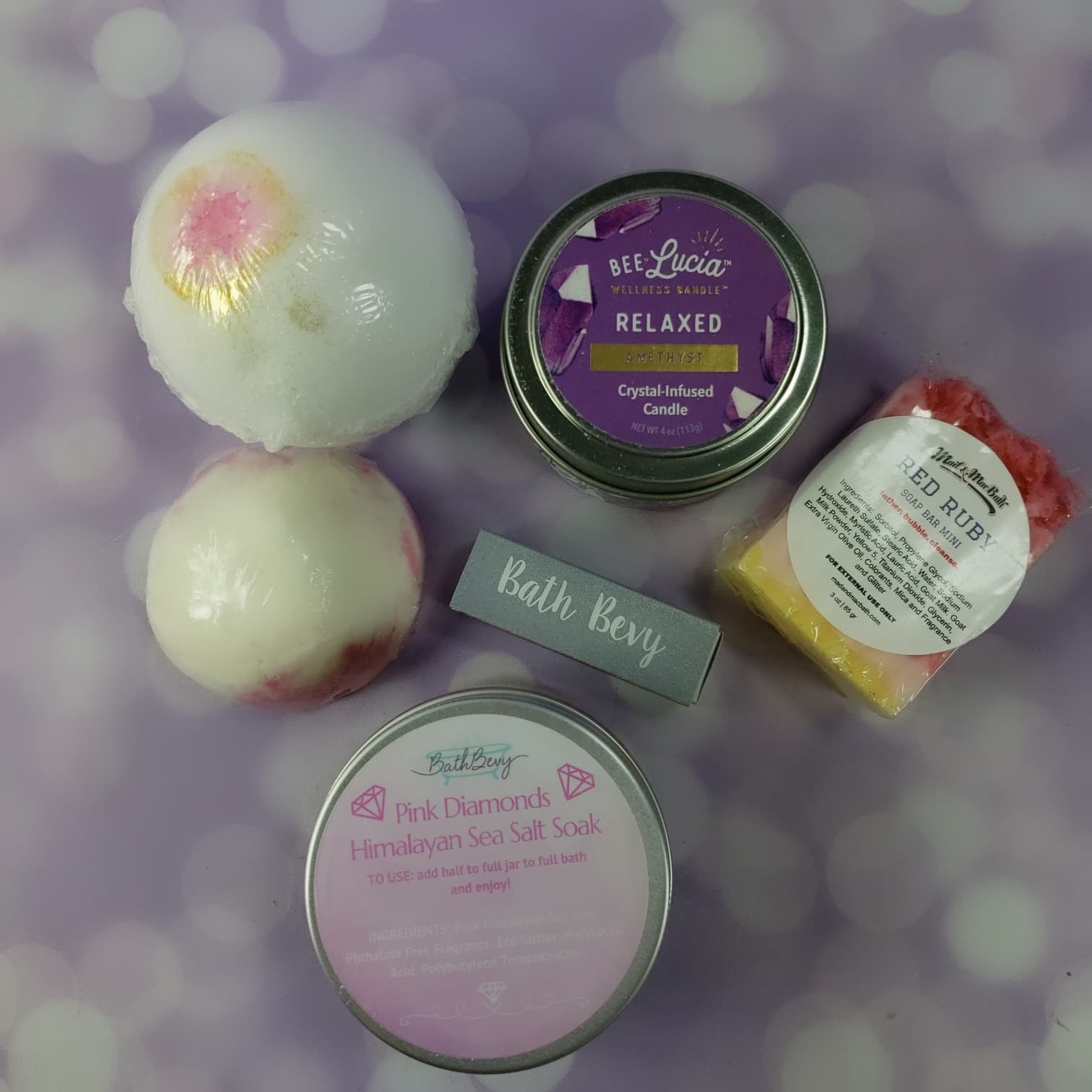 Everything in my box!
Blue Poppy Bath And Body Rose Quartz Bath Scoop ($3.50) This bath scoop produces lots of bubbles and gives off a lovely rose scent!
It contains cocoa butter, which helps keep your skin smooth and moisturized.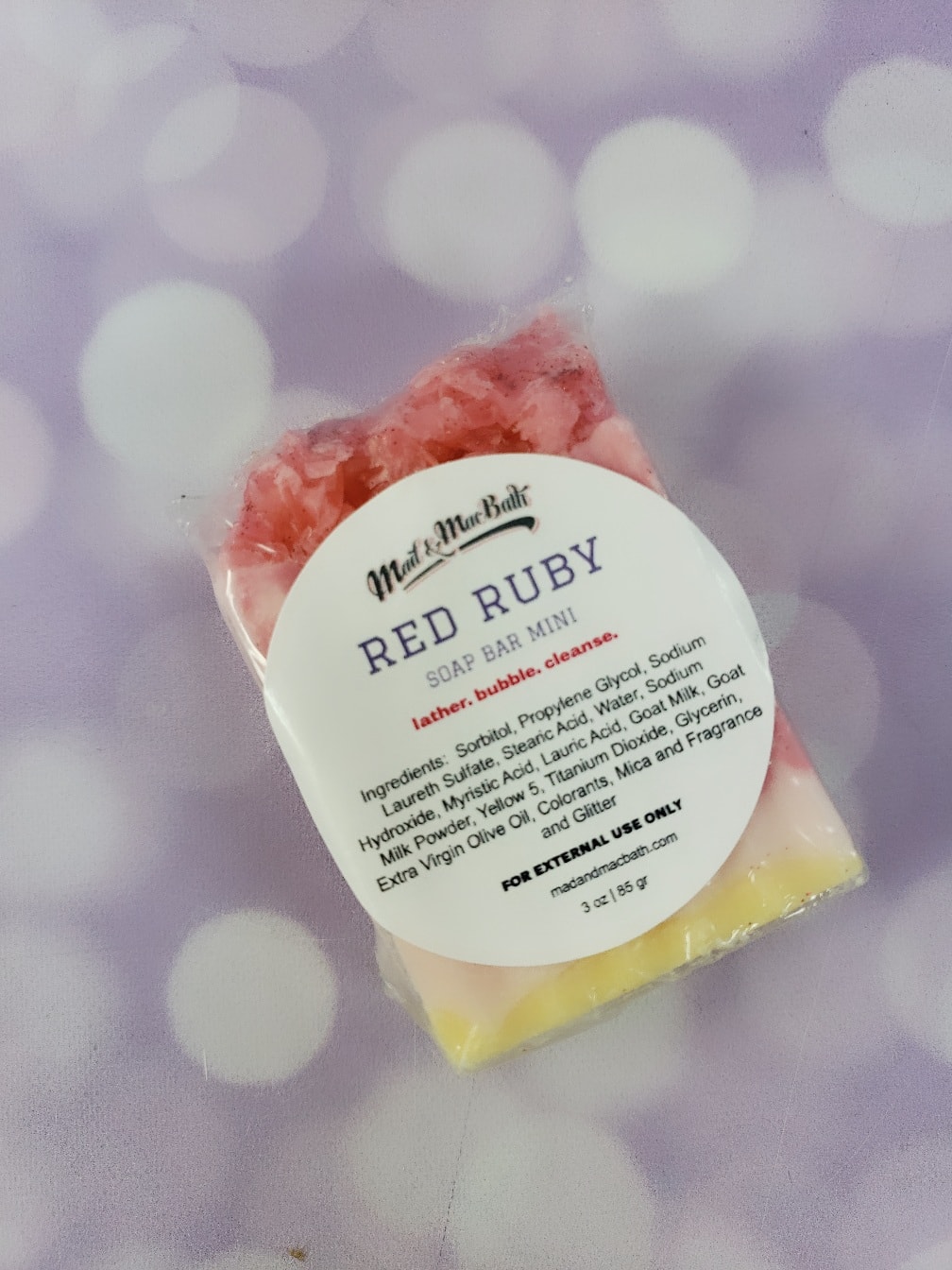 Mad And Mac Bath Red Ruby Soap Mini Bar. I love trying out handmade soaps! This one smells wonderful and it produces a nice, creamy lather.
It looks like a yummy popsicle. There's not a lot of glitters in it but it's fine with me.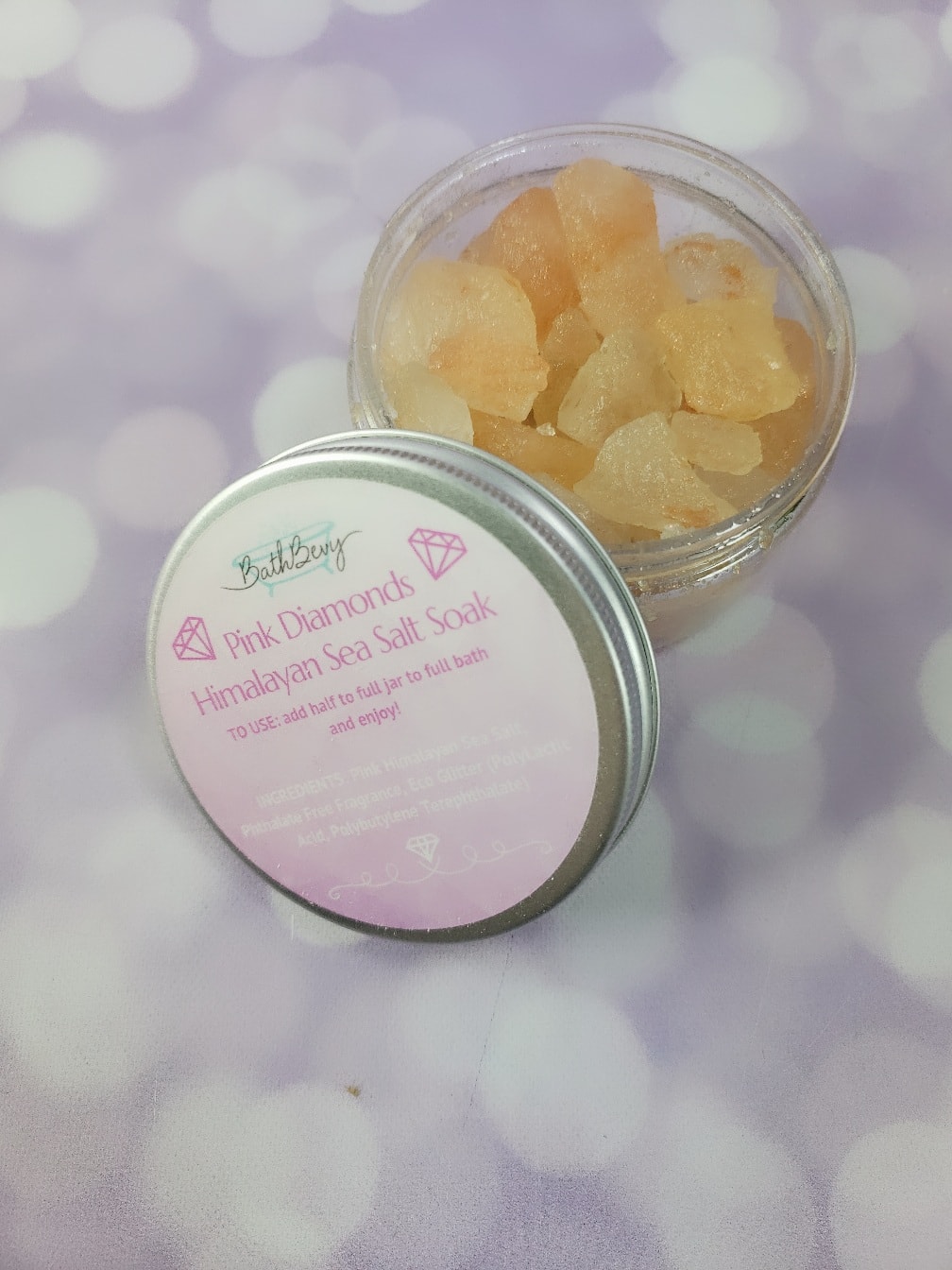 Pink DIamonds Sea Salt Soak ($9.95) This Himalayan sea salt soak goes on my list of me-time must-haves. It smells of vanilla, French pear, and cashmere musk! It's so indulgent! I also appreciate that the glitters used in it are eco-friendly and biodegradable.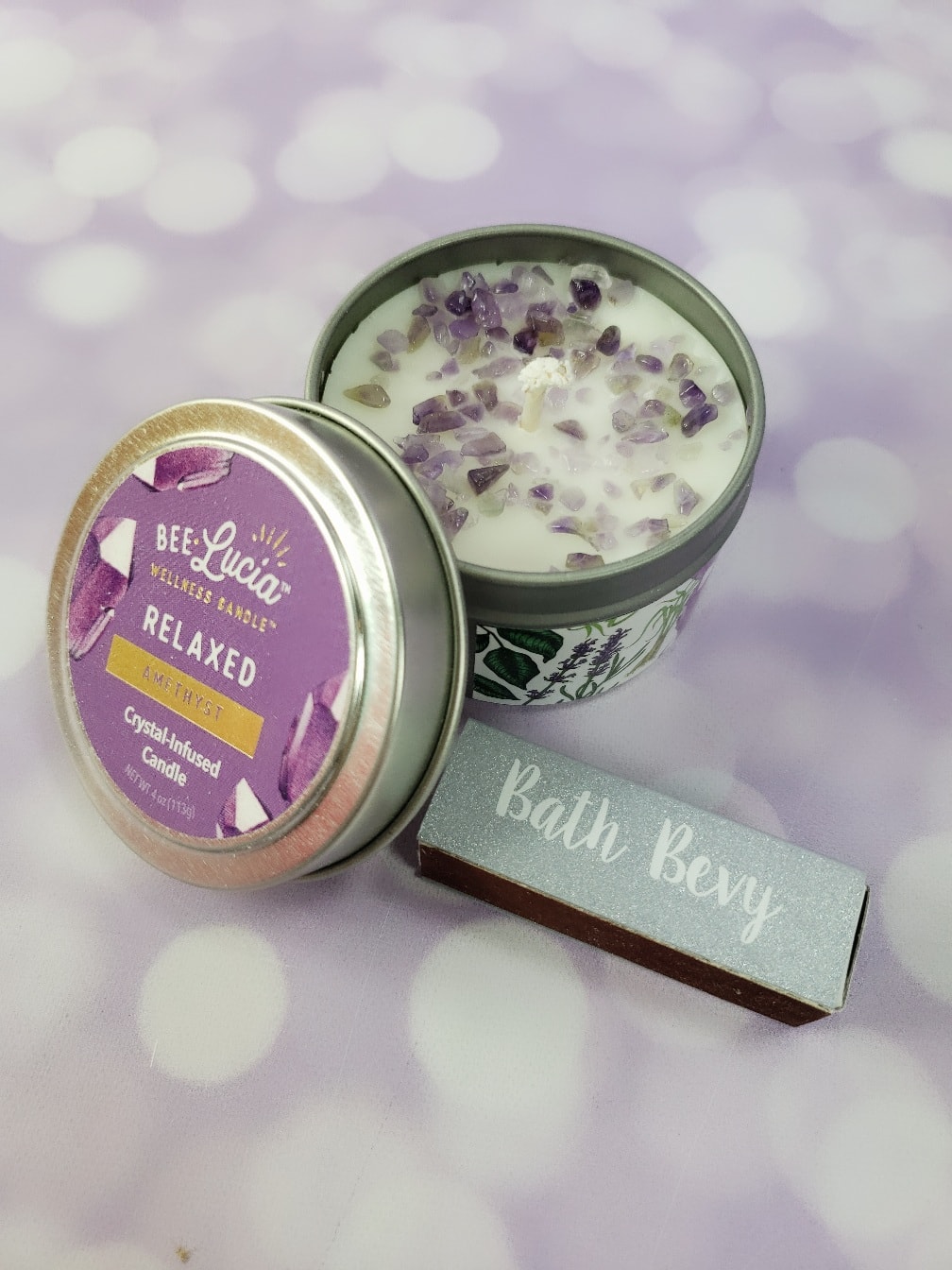 Bee Lucia Wellness Candle Relaxed Wellness Candle ($12.95) To make my bath time even more relaxing, they included this scented candle made without paraffin or soy. It has calming notes of lavender and lemongrass, plus crushed amethyst crystals. The candle is in a tin can, which is travel-friendly.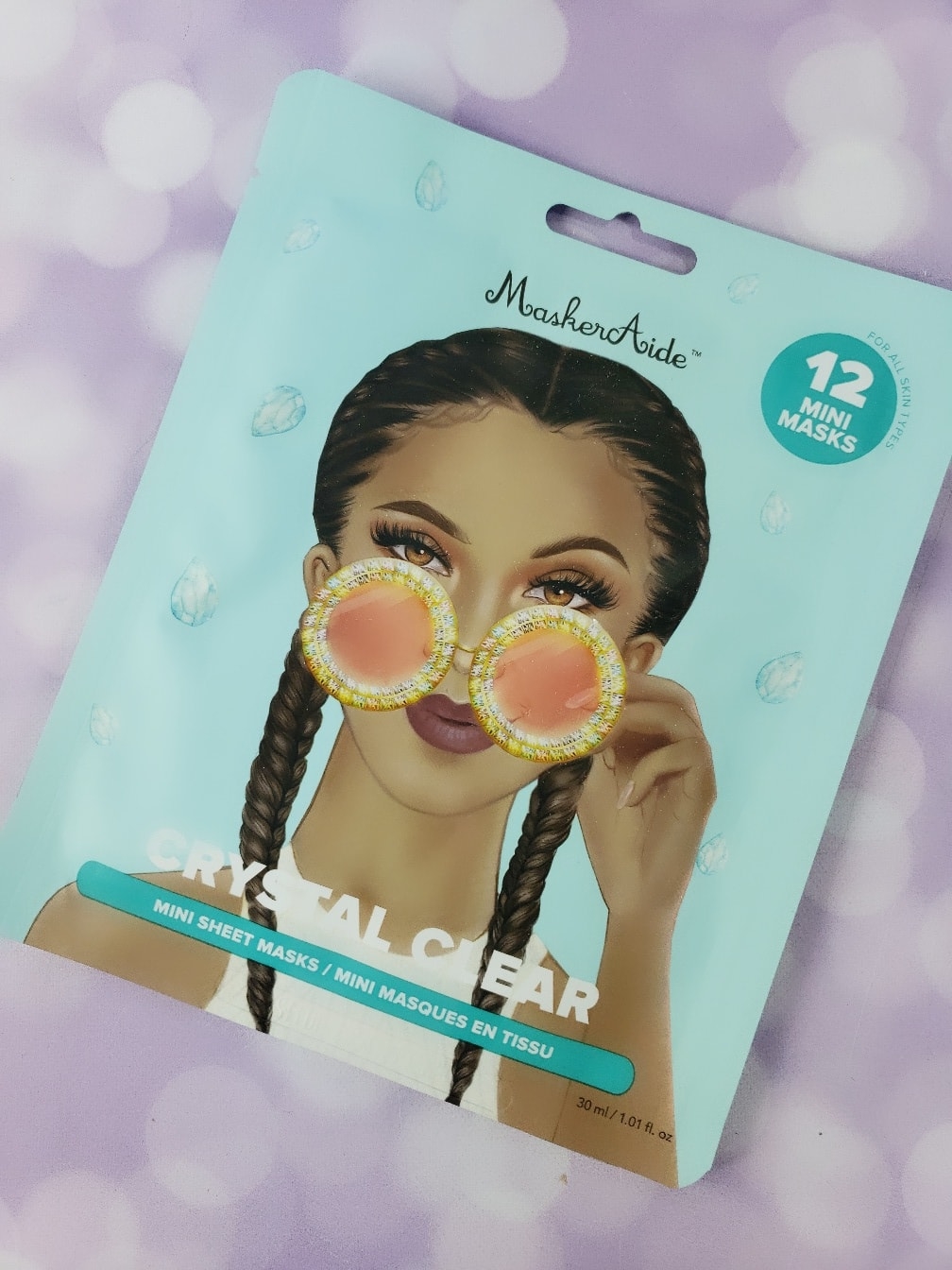 Masker Aide Crystal Clear Mini Sheet Mask ($5.19) I'm more than happy to try out new sheet masks! Unlike the usual sheet masks that cover the whole face, these are smaller piece and you can decide which part of your face you want to put it. What makes it even more fun is that each piece is designed like a crystal. The mini-masks helps brightens dull skin and clarify dark spots. They're super hydrating too.
Bath Bevy definitely made me feel luxurious this month! I was well pampered because of the bath scoop and the soap, and they even included a pack of mini sheet mask for extra indulgence. The sea salt soak is definitely my favorite! I wish I had more! If you're someone who loves bath items and other pampering products, this subscription is one of the best choices out there!
Did you love this month's box?