Stitch Fix is a personal styling service. Your stylist will send you 5 pieces based on your profile for you to try on at home and hopefully fall in love with. There are no coupons for Stitch Fix but if you hit the jackpot and keep everything, you save 25% on your whole fix (read below for details).
Here's how Stitch Fix works: fill out your style profile! This includes style, budget, what you're looking for, and you can get as detailed as you want with the notes to your stylist. It really really does help to provide notes to what you're seeking, and a Pinterest board if you have one!
The styling fee is so worth it – I never go clothes shopping anymore. I just wait for my fix! If you keep everything you get a 25% discount, so it pays off to be specific on your style profile. You will check out and get charged to your Stitch Fix account. Return the pieces you don't want in the prepaid mailer (free shipping!).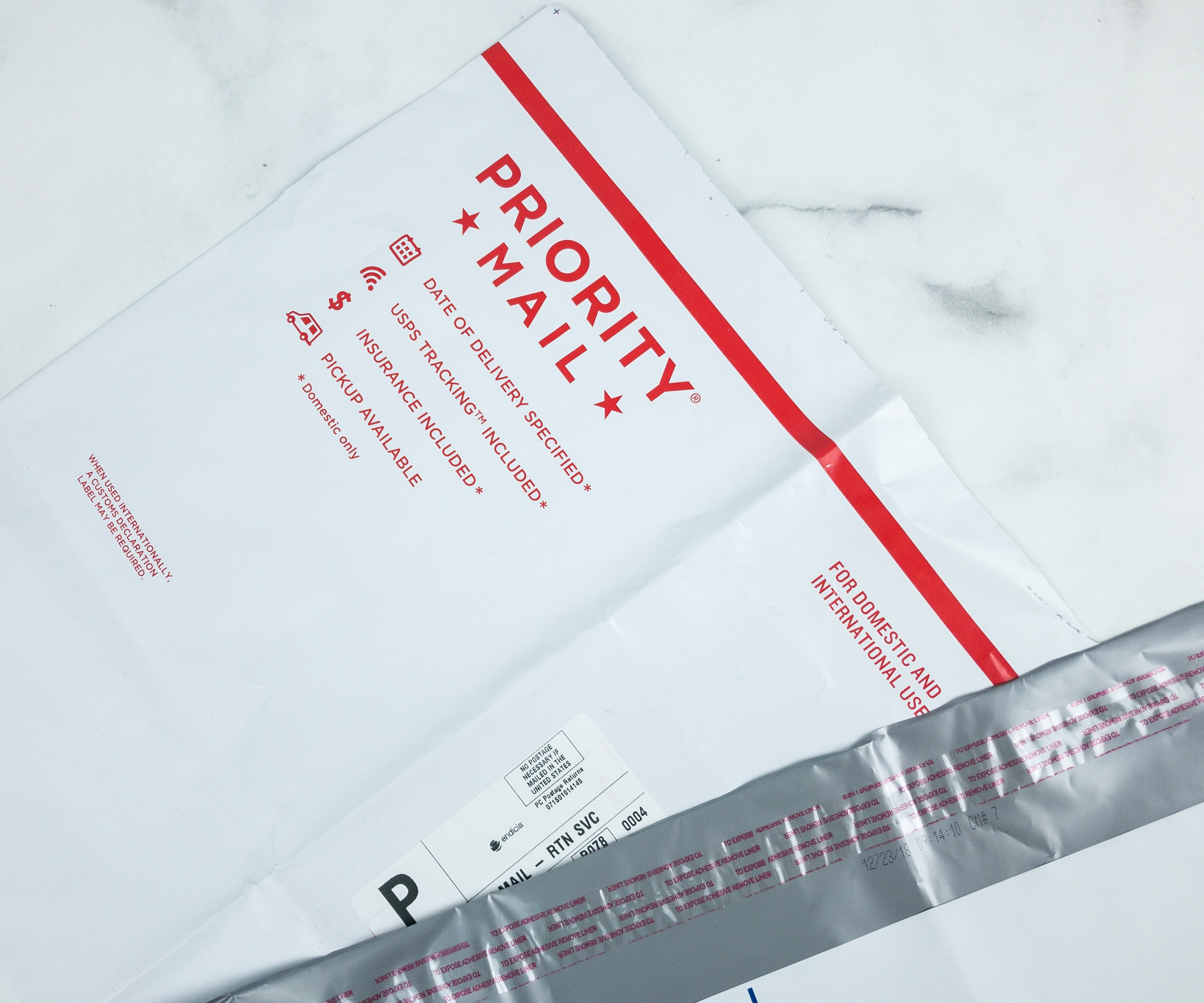 Your return mailer is tucked right into the box. The styling fee for each box is $20, and shipping is free both ways. I put my return items out with the rest of my outgoing mail – couldn't be easier.
Stitch Fix has also included an envelope.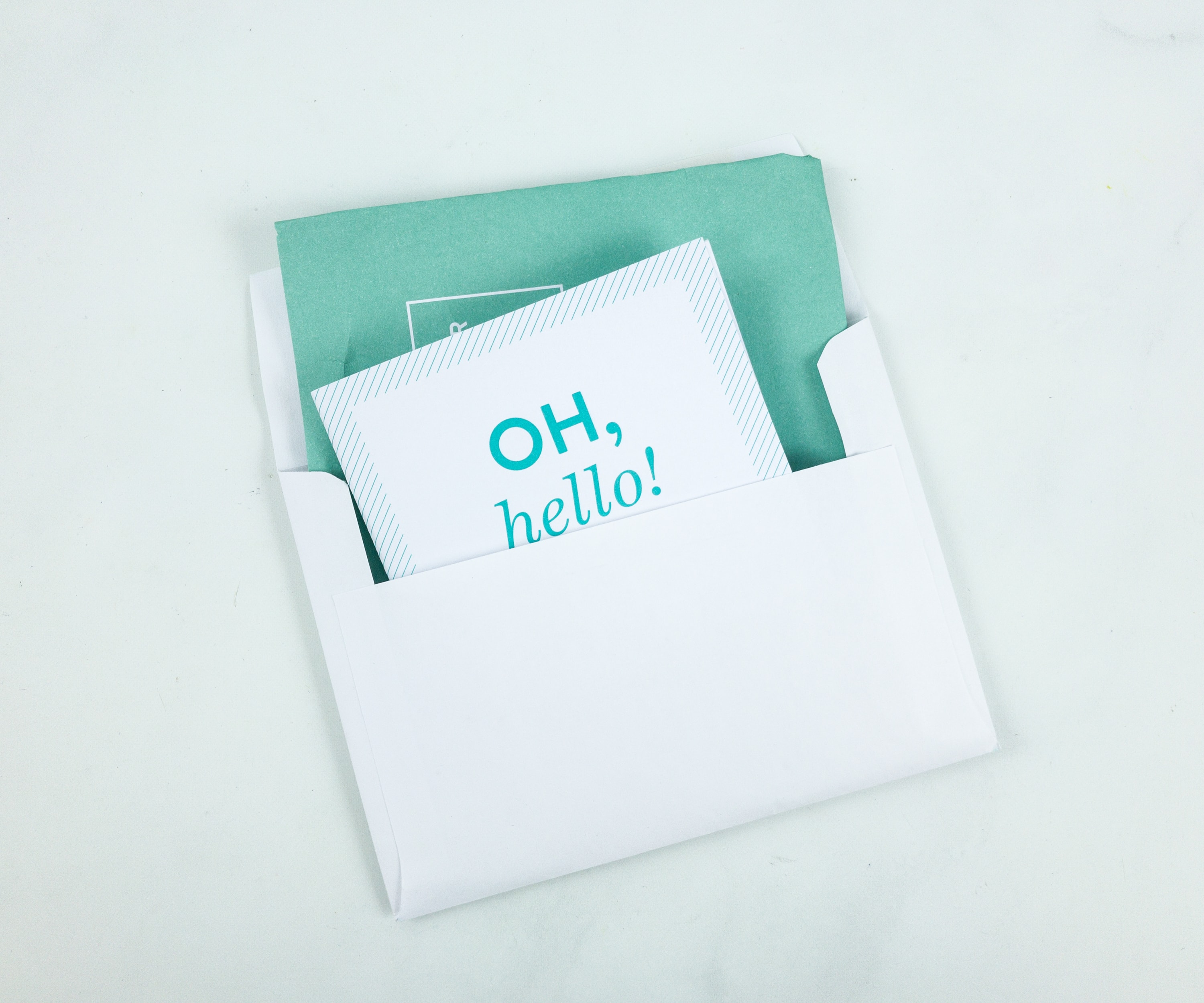 It contains suggestions from a stylist.
You will also receive a separate paper with a list of your items. You'll be charged a $20 styling fee and shipped five items to try on at home. If you keep anything your styling fee will be applied to your order, but if you don't, you will pay the $20 fee.
The set of styling cards has suggestions on how to wear a particular item. The styling cards have changed a bit – before they showed a dressier and less dressy version, now they're featuring multiple sets of accessories to pair with the garment, or 2 entirely different looks, but not necessarily dressed up and dressed down.
I find the styling cards very helpful. I am not a naturally good-at-fashion person and these help a LOT. Even if I don't keep the pieces I use them as inspiration – like my own personal fashion editor!
Everything in my April 2019 fix.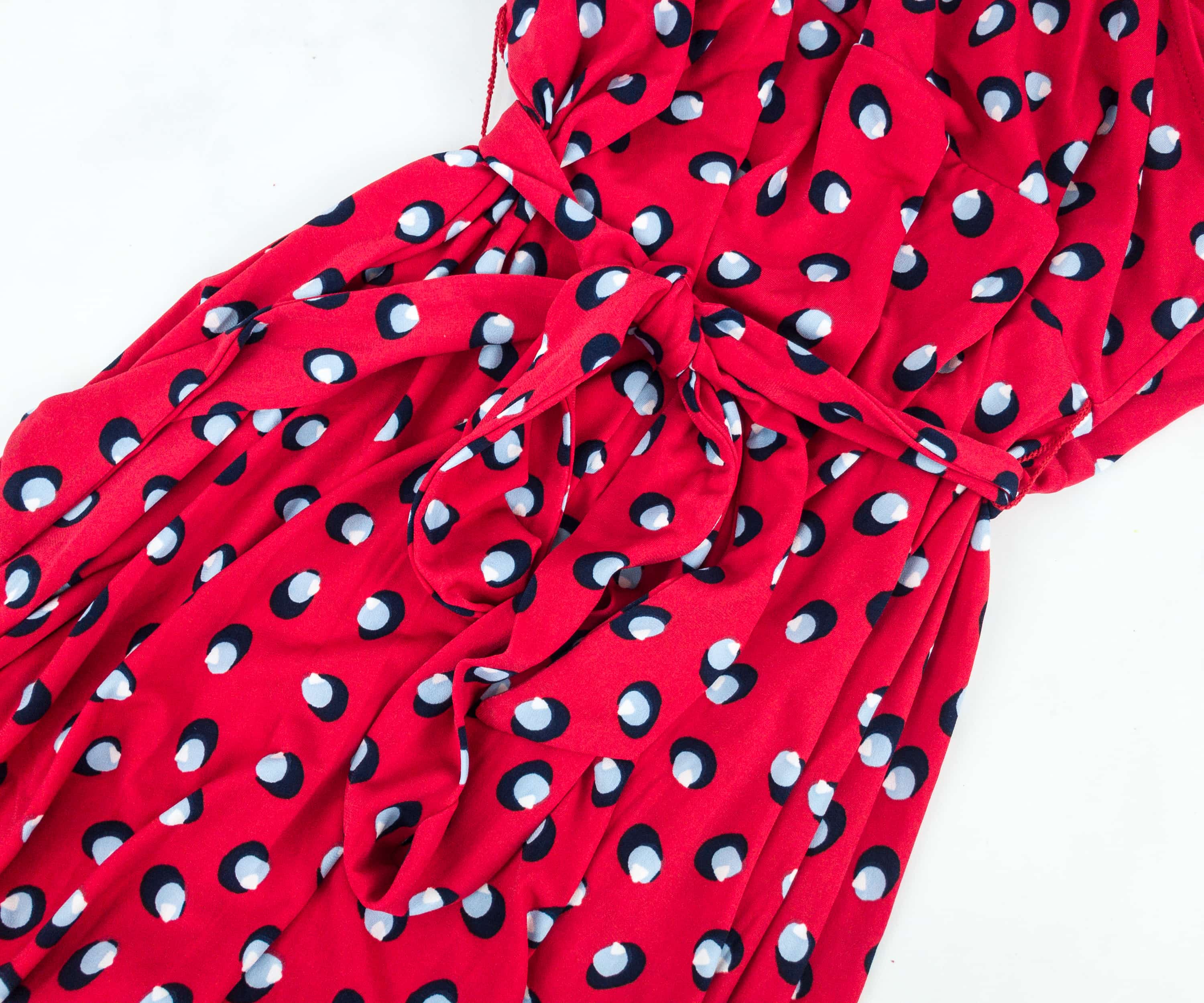 Leota Finnley Jersey Wrap Dress ($88) This swingy midi-dress features a faux-wrap styling with an elastic waist and unattached tie belt that cinches on the slimmest portion of the torso.
The Martino dots pattern and knee-length cut give a modern take on a vintage-inspired dress. Not my favorite color, but it injects a feminine range into my wardrobe.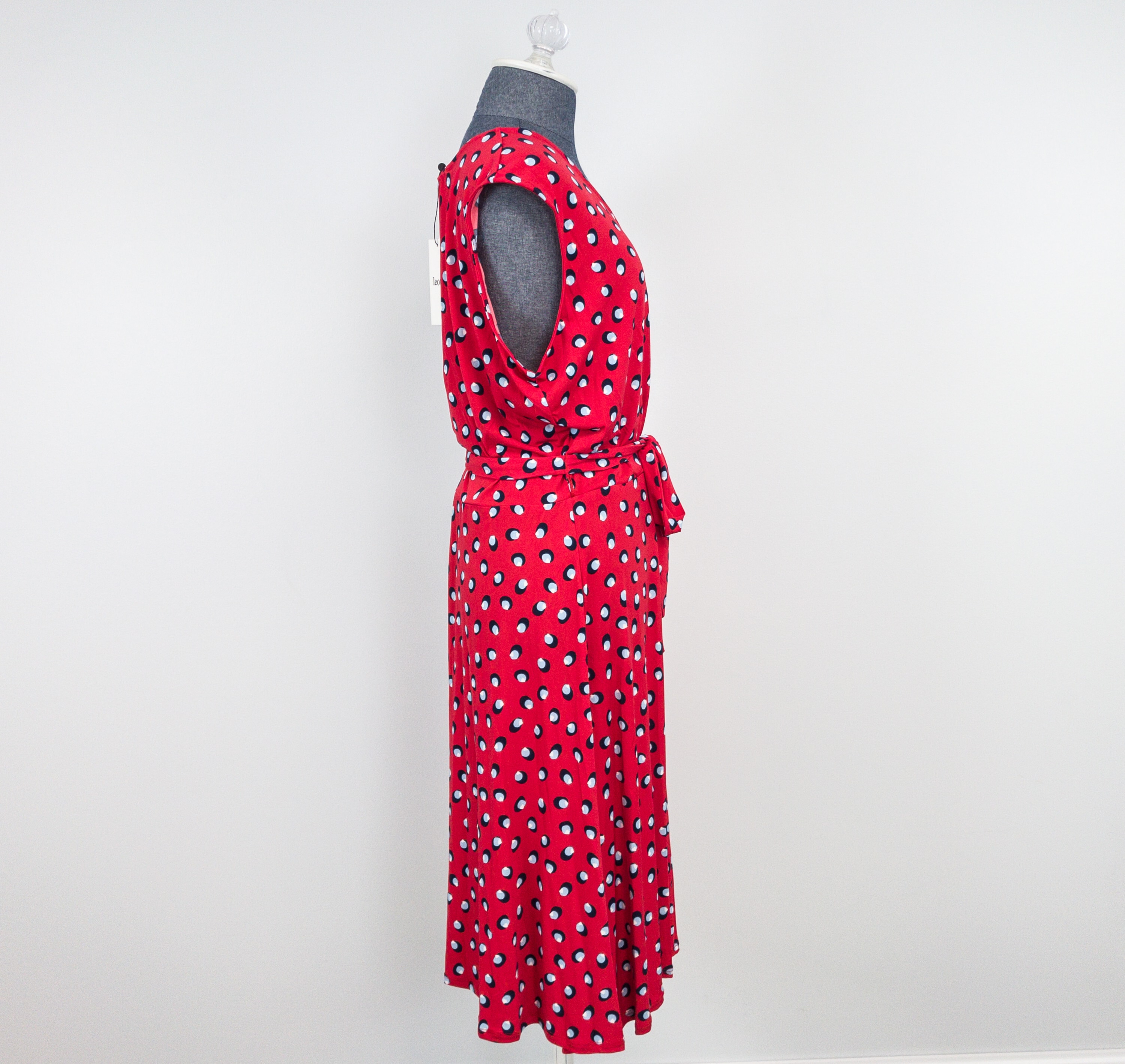 It also has low-cut armholes, a fitted bodice, and a flowing skirt.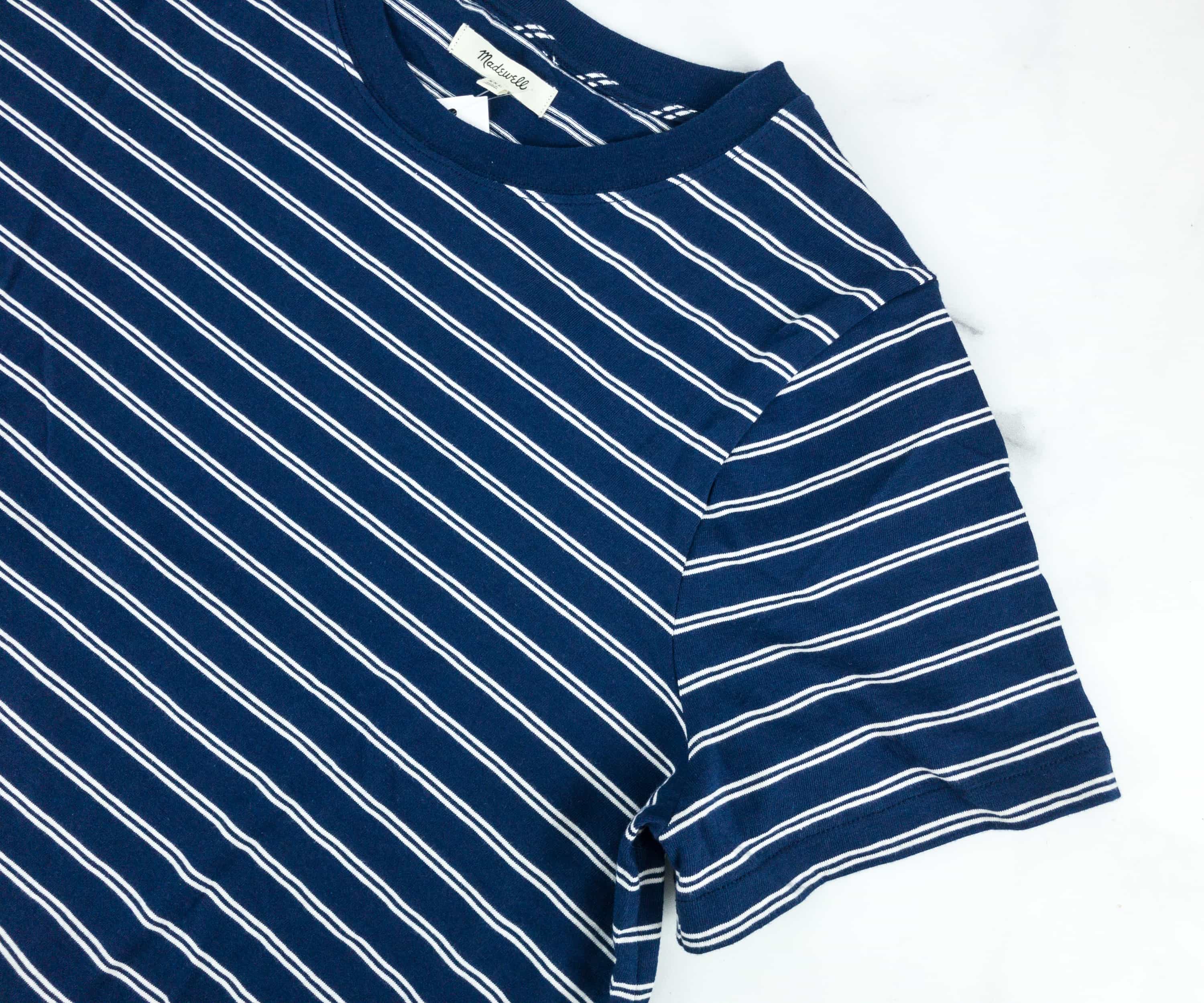 Madewell Remy Cotton Tee Dress ($58) Laid back and effortlessly cool, this tee dress is something that you can wear every day.
It's both comfy and fashionable. With its unwaisted cut, I can surely move freely without the discomfort of bulging and crumpling. If you're up for an angle-flattering style, then you can add a belt of your desired size and type.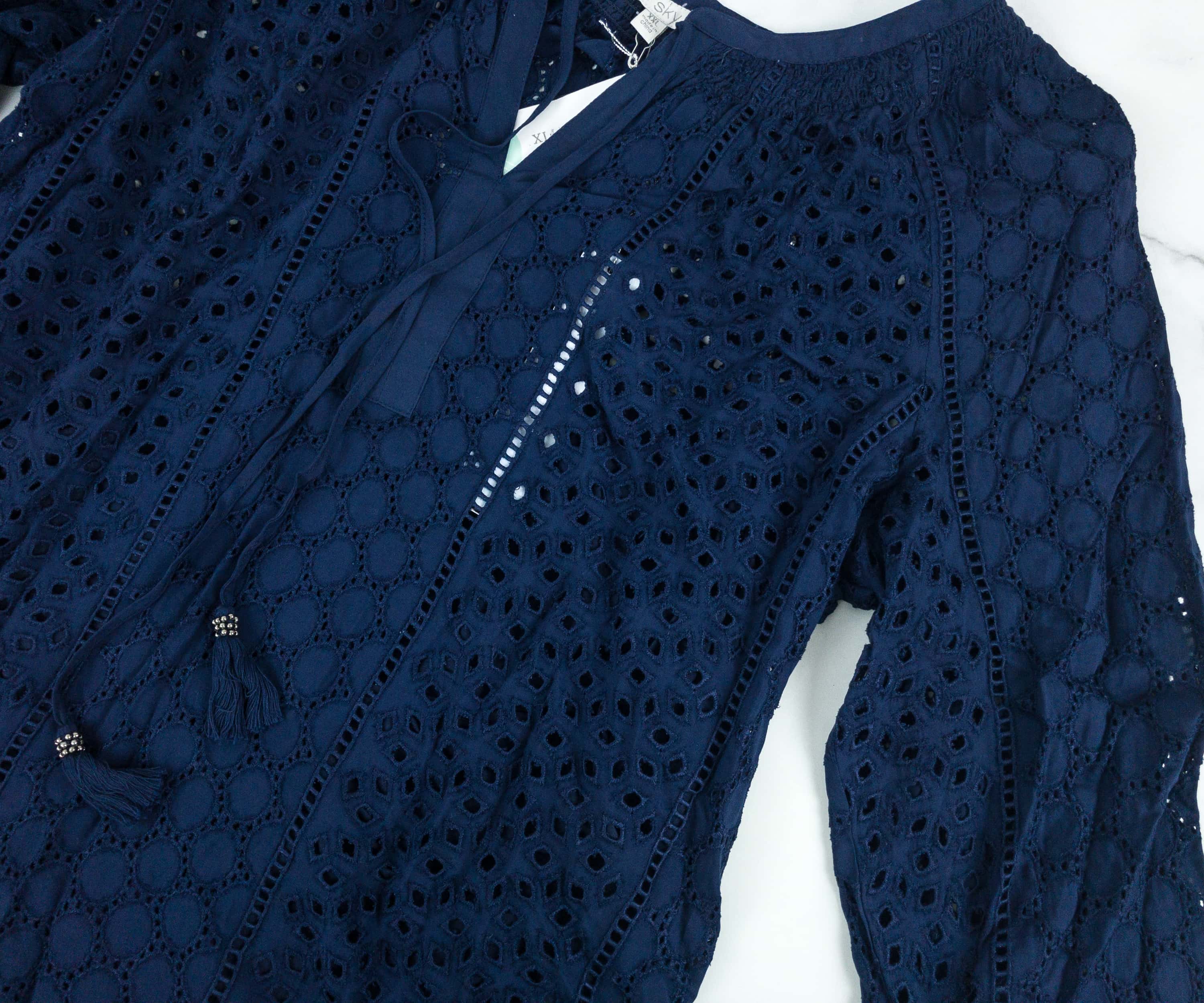 Pale Sky Wilcox Smock Detail Top ($74) It's a sheer embroidered top made more modish by adding a smock detail along the neckline and a tasseled drawstring.
Embroidery can make everything look just lovely. This bohemian must-have staple instantly gives off a fancy vibe. The best way to wear it is by matching it with a light colored bottom.
They included a camisole to layer with the smock detail top.

Market & Spruce Tarza V-Neck Knit Top ($44) With its long back and short front cut, this top will look fabulous when paired with jeans or shorts. It's also made with a nice fabric that offers a wrinkle-free fit without compromising softness.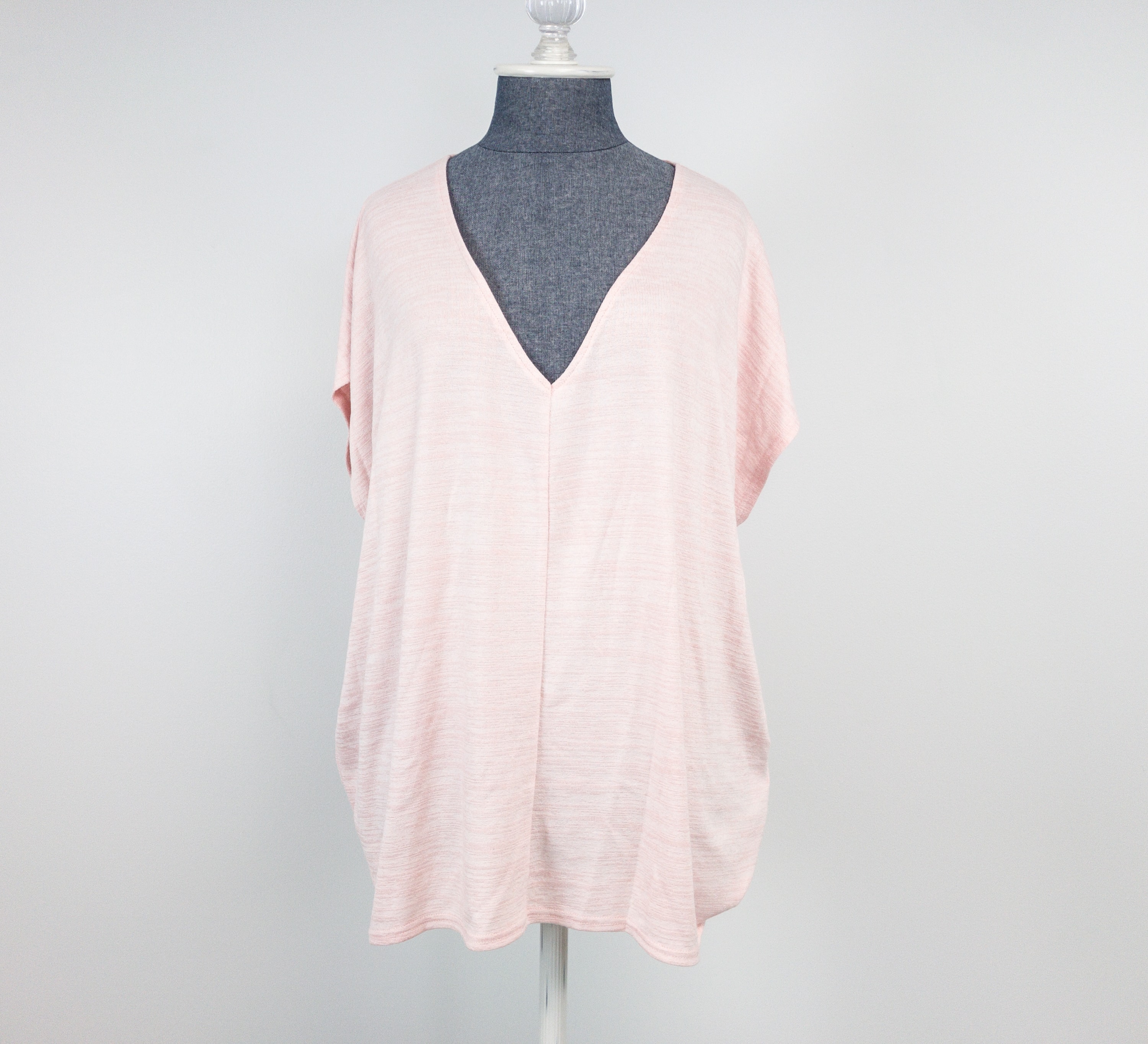 This top with a seductive v-neck cut is super soft and lightweight. It has a flawless fit and a color that lightens up my look.

Market & Spruce Jarad 1 Pocket Mix Media Cotton Blend Crew Neck Pullover ($44) Another carefree outfit for me to flaunt during a trip is this cute crew tee with a breast pocket.
It has just the right length for my height. Because it's simple and basic, it truly does go with everything! I can essentially pair it with a variety of contrasting prints!
Stitch Fix saved me from the hassle of shopping again. Everything my stylish chose for me is perfect for a cruise – exactly what I asked for. The clothing pieces are cute and comfy, and all are perfect to wear on a vacation. Aside from the casual tops and dresses, I even got a faux wrap dress that I can wear for a dressier occasion. Its style and pattern all fit the categories of a perfect outfit for a formal night. Overall, this month's fix is a win for me!
What did you get in your Stitch Fix this past month?