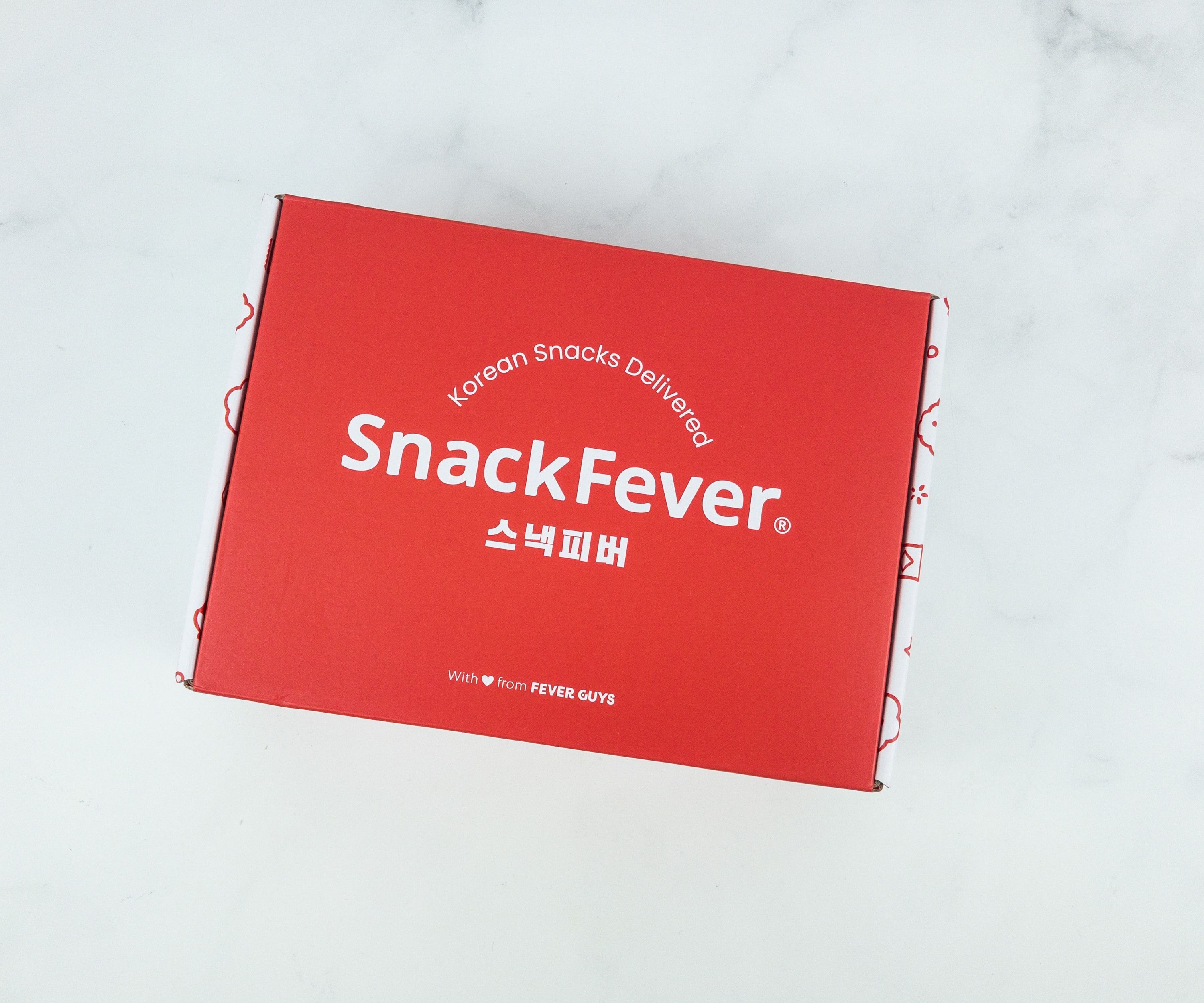 SnackFever is a monthly subscription box that delivers all your favorite Korean snacks, as well as other hard-to-find Korean treats. Each month, subscribers will get 5 to 12 Korean snacks and treats, depending on their subscription. Snack Fever is available in three boxes, the mini box, the original box, and the deluxe box, and subscriptions are $12, $22, and $35, respectively, every month.
NOTE: Starting the February 1st, Snack Fever will be having some changes on their subscription, including a Loyalty Rewards Program, new Original and Deluxe boxes, and a new shipping schedule. You can read more about the changes here.
DEAL: Save $3 off your first box (Mini, Original, Deluxe). Use coupon code HELLOSUB3.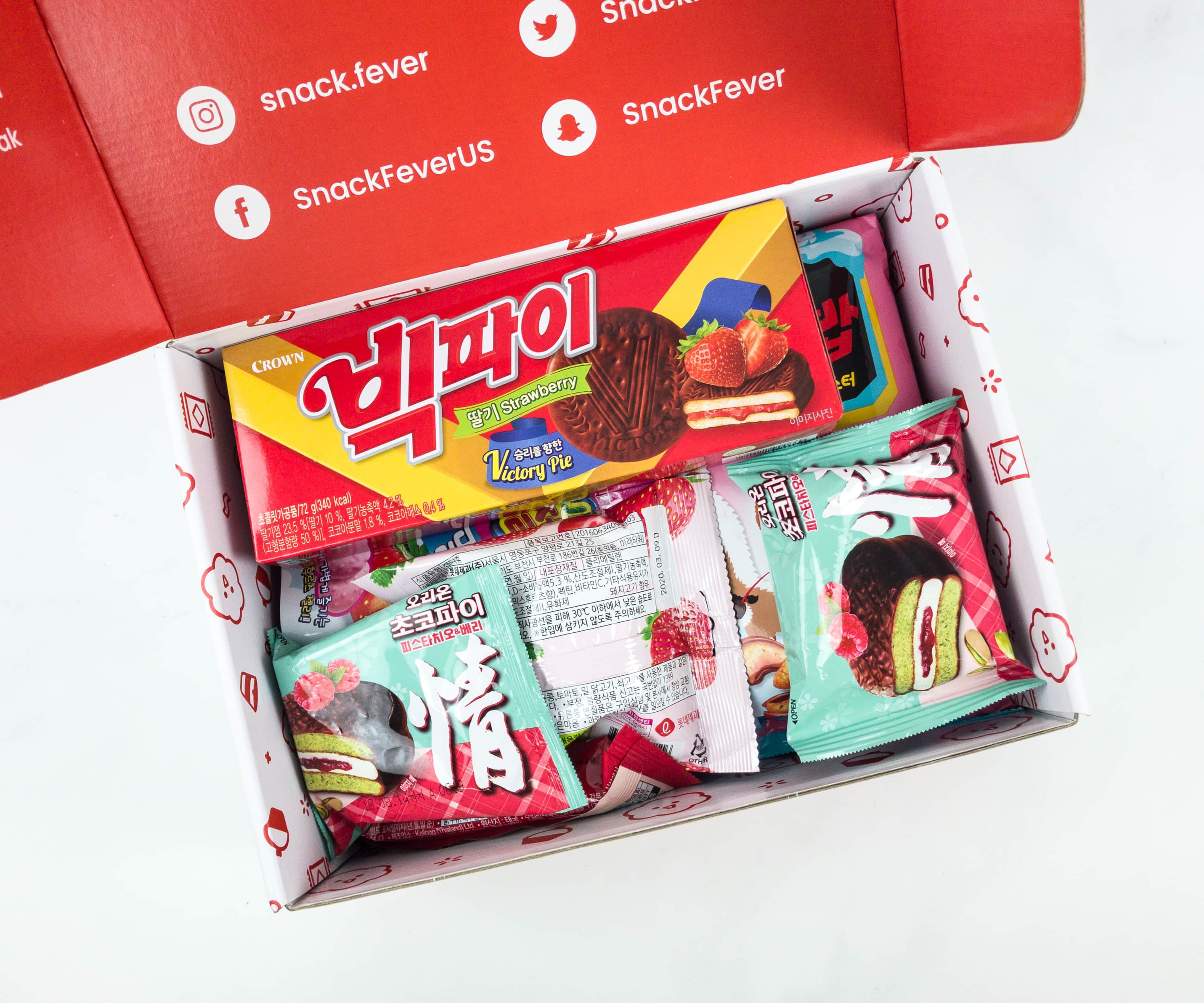 Yum! We're excited to try all of these out!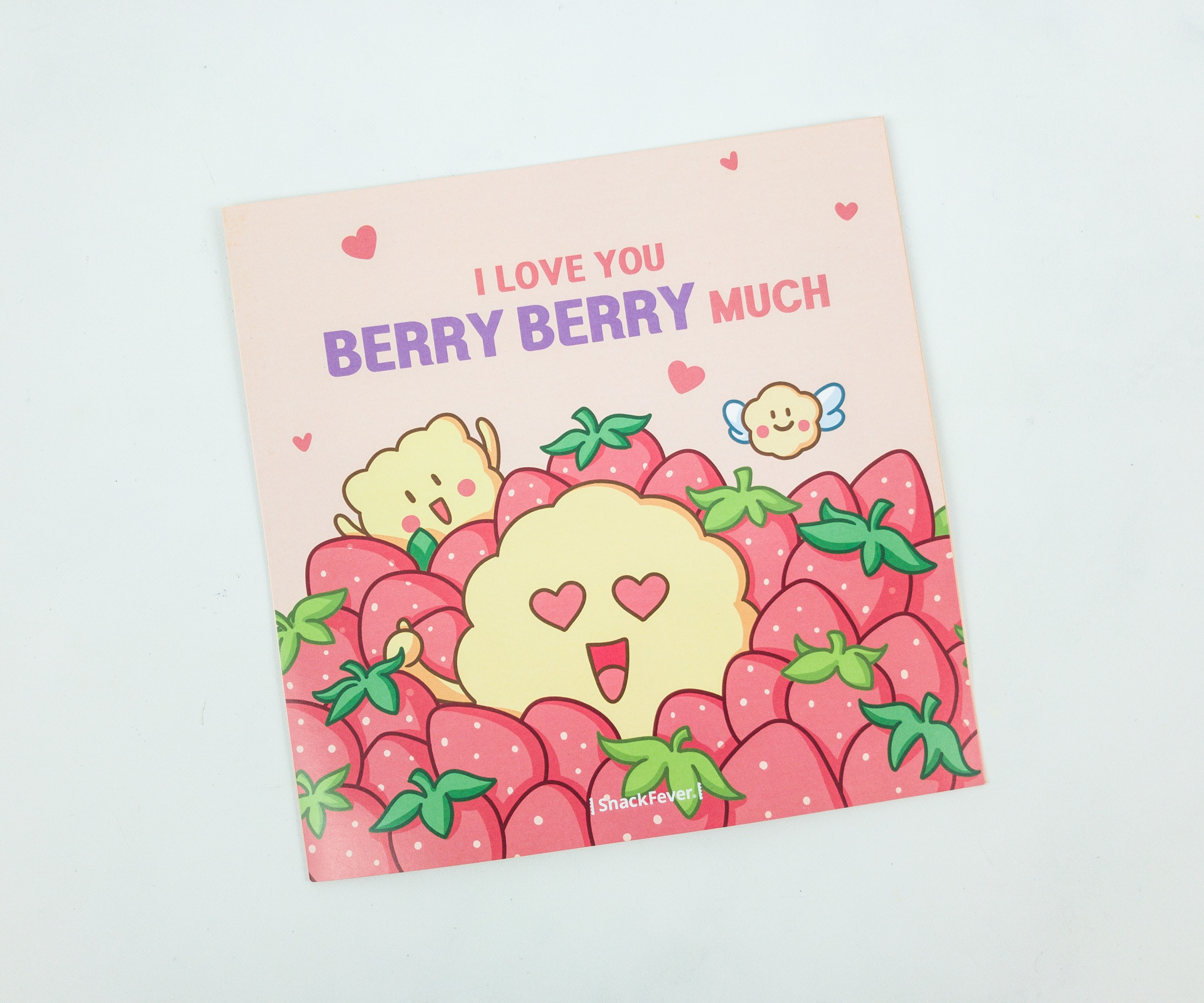 April 2019 theme is I LOVE YOU BERRY BERRY MUCH!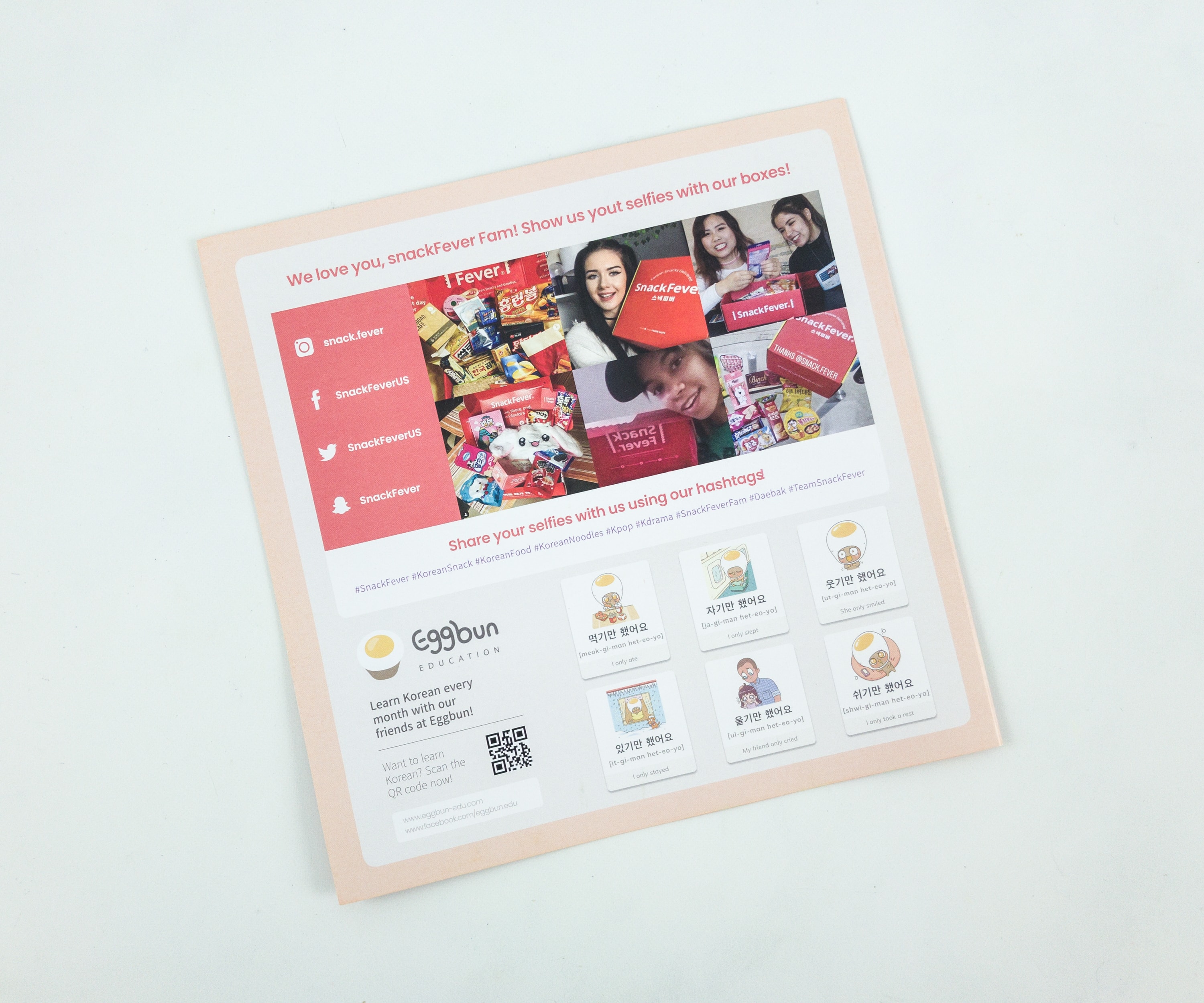 The booklet features selfies of subscribers with their Snack Fever boxes, as well as some Korean vocabulary words.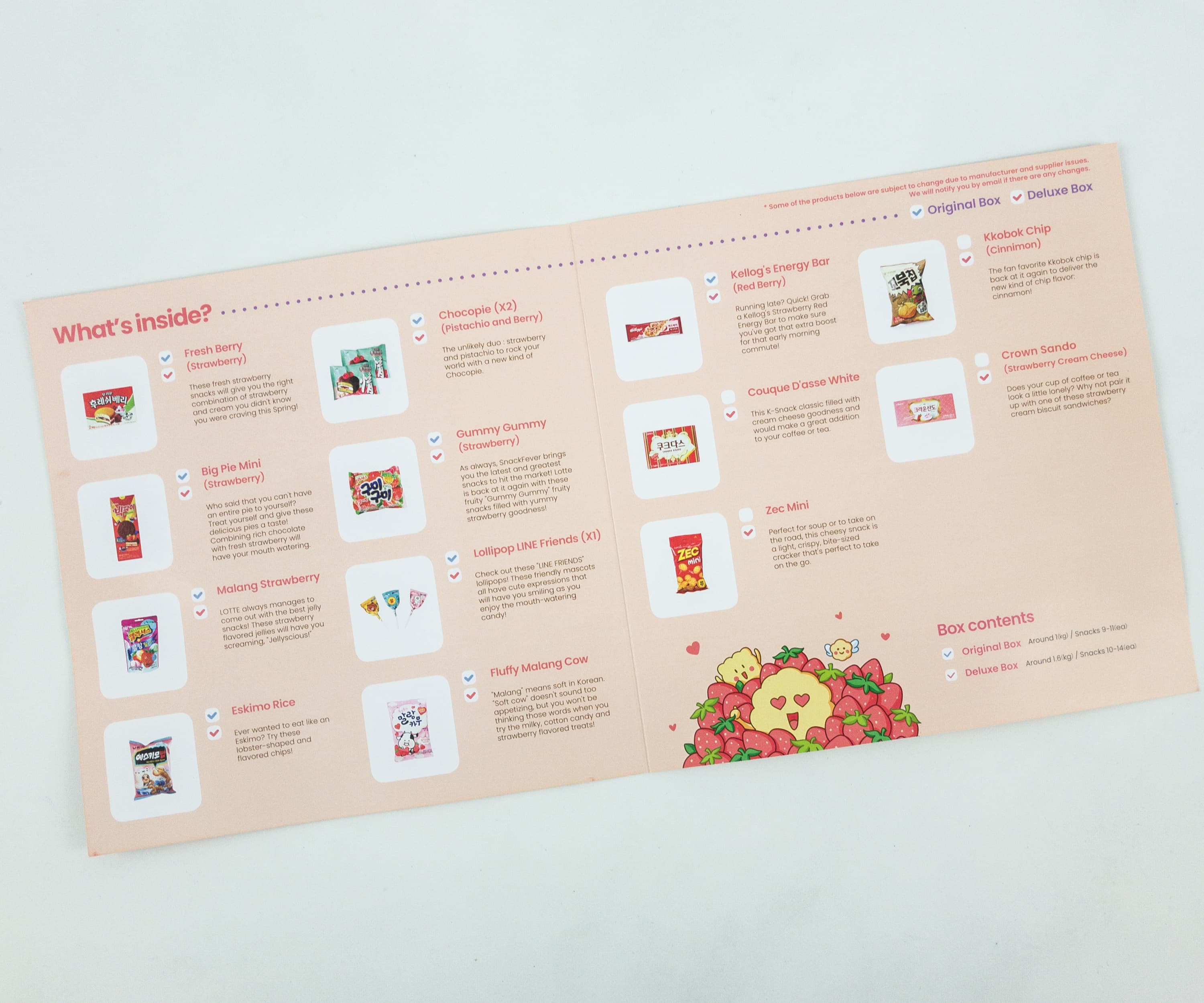 Of course, there's also a list of all the items in the Snack Fever Mini Box, Original Box, and Deluxe Box.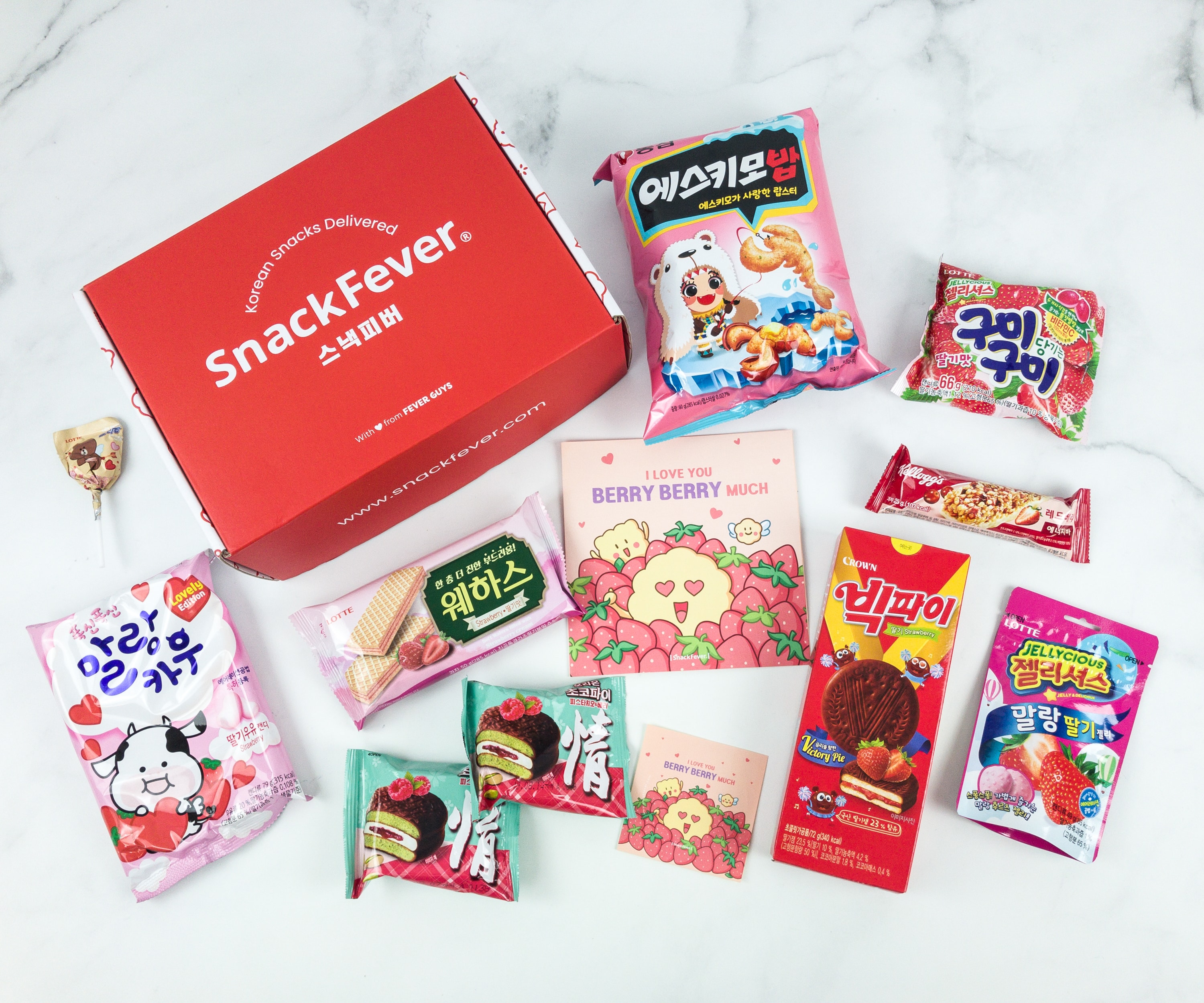 Here are the full contents of the Original box. To see all of our SnackFever reviews including the big box, click here.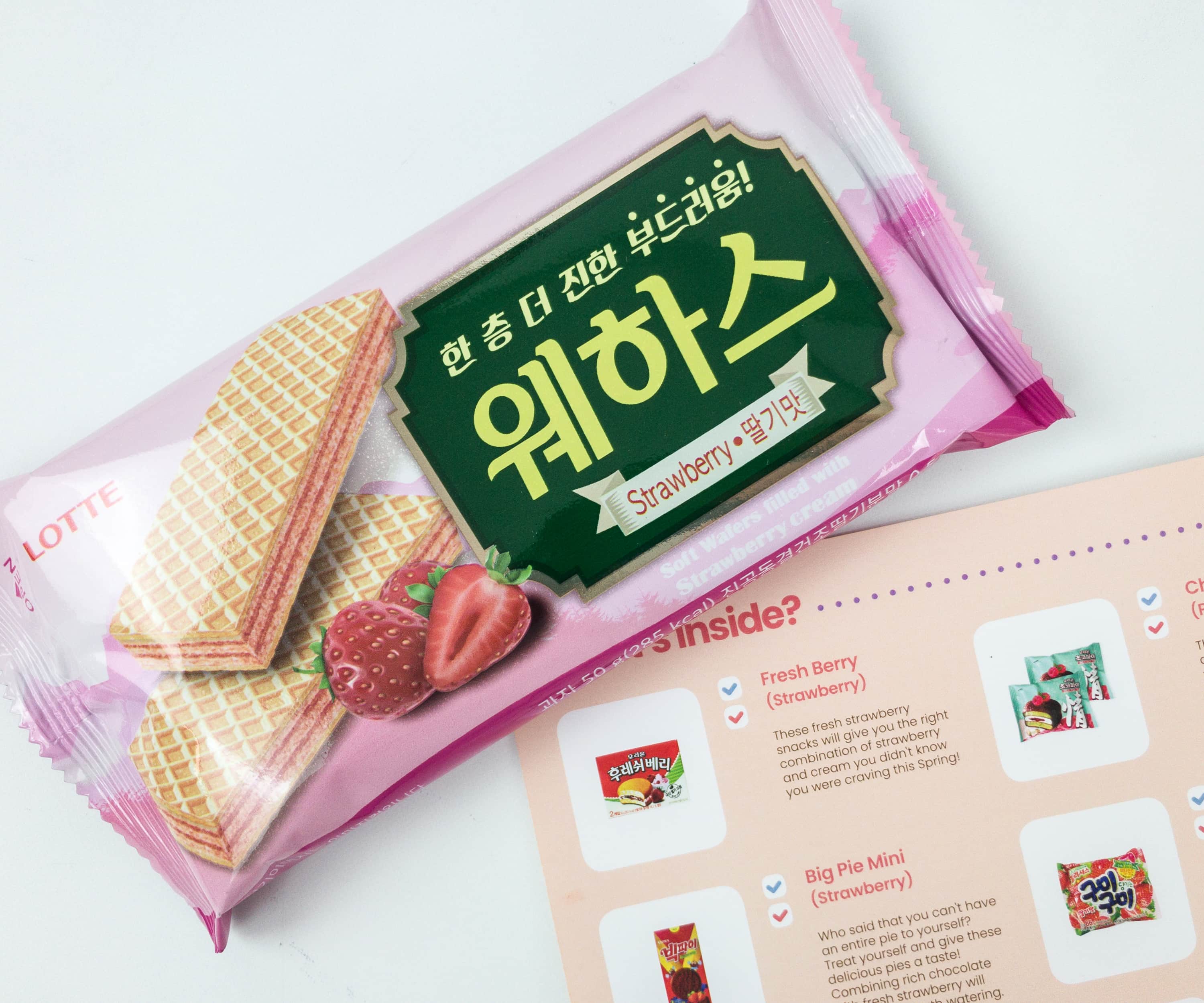 Fresh Berry Strawberry. It's a classic wafer snack made even tastier by its luscious strawberry cream filling. I can't help myself but gobble it down because it's perfectly crisp and sweet.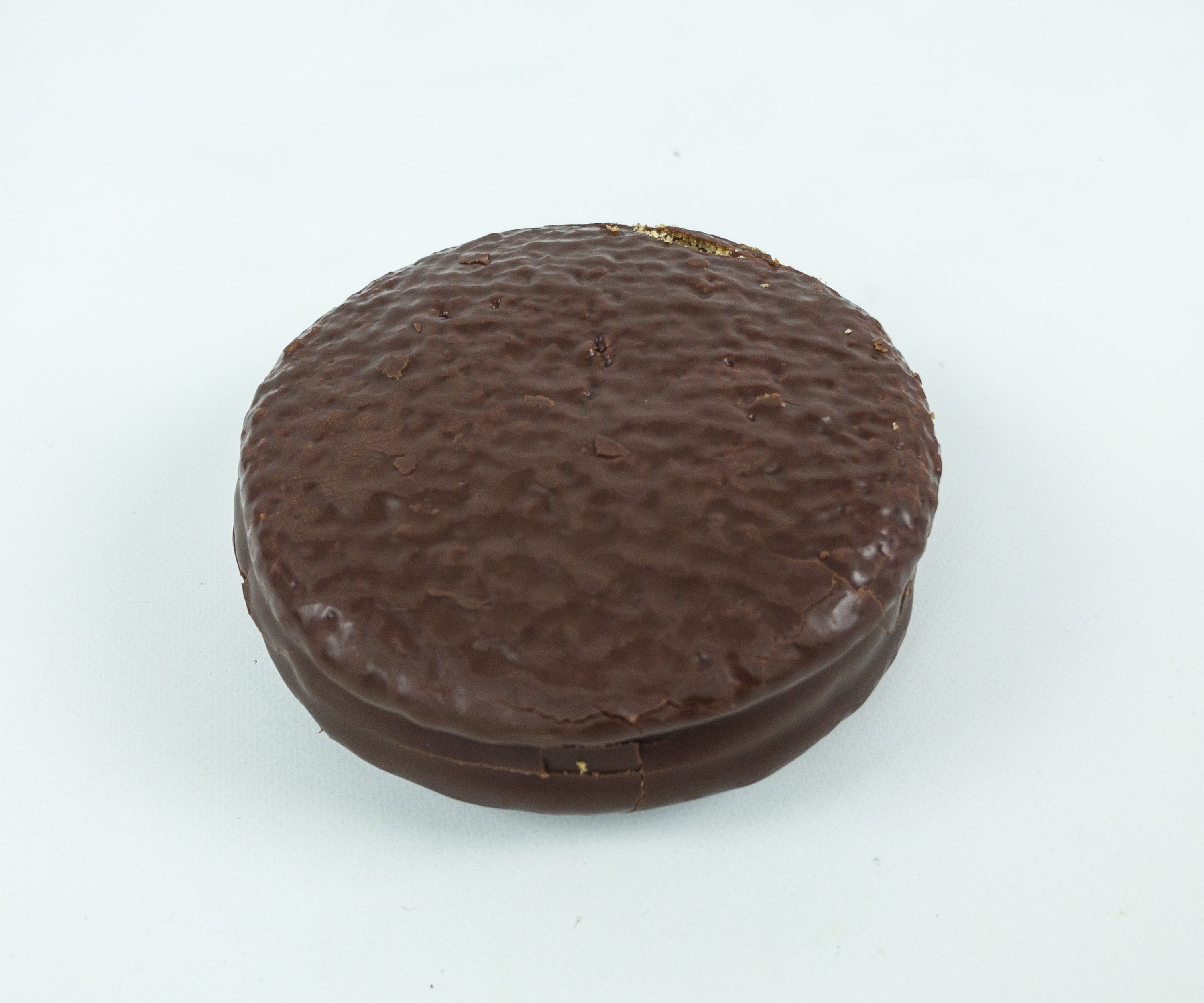 Choco Pie Pistachio & Berry. Choco pies are popular in Korea, and they never fail to come up with new varieties, like this one which contains pistachio and strawberries. It's definitely one of the tastiest choco pies I have tasted so far. Chocolate and pistachio is a foolproof combination, and although there was not a lot of the strawberry, it was still perfectly tasty. We got two packs of this pie in the box!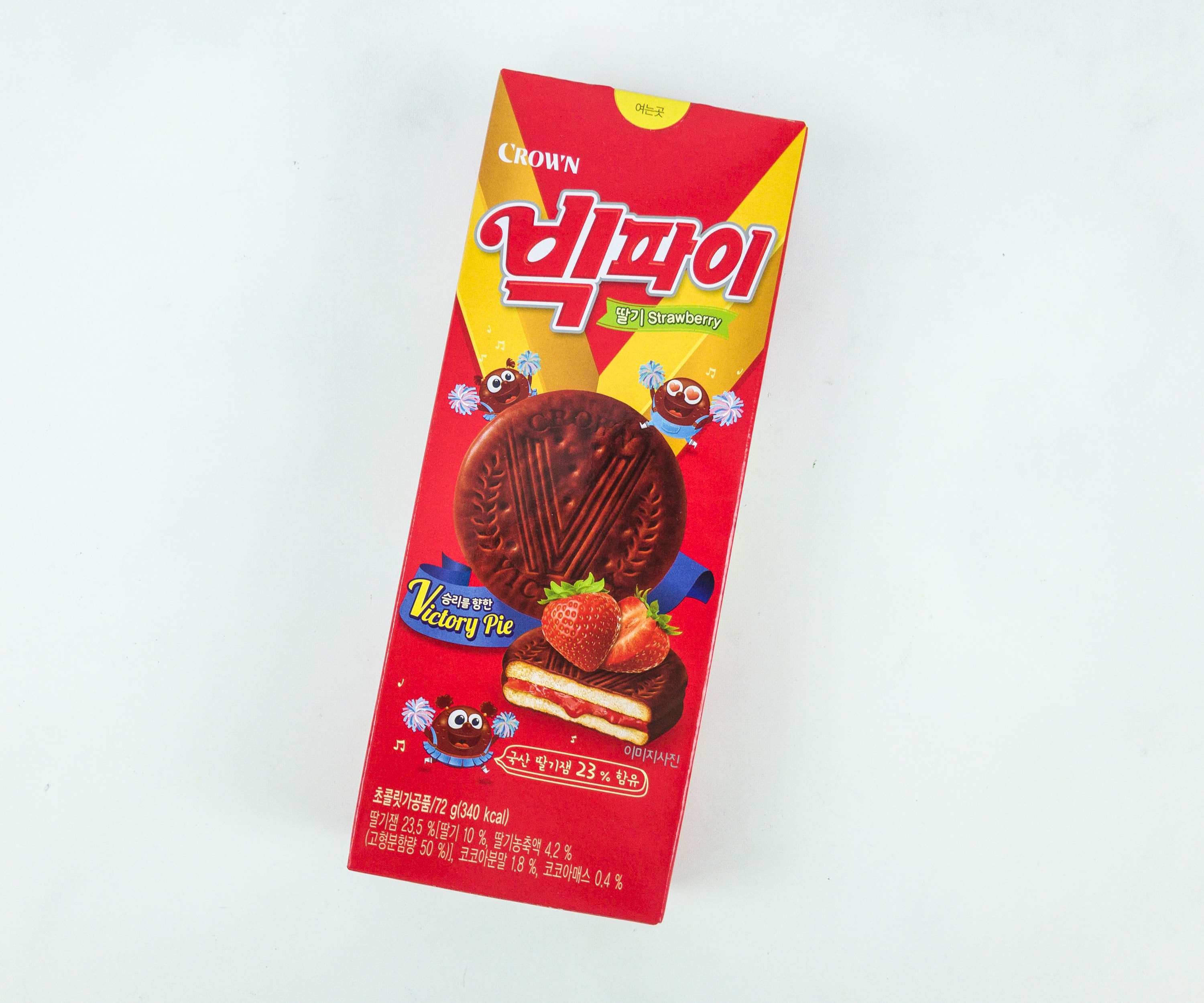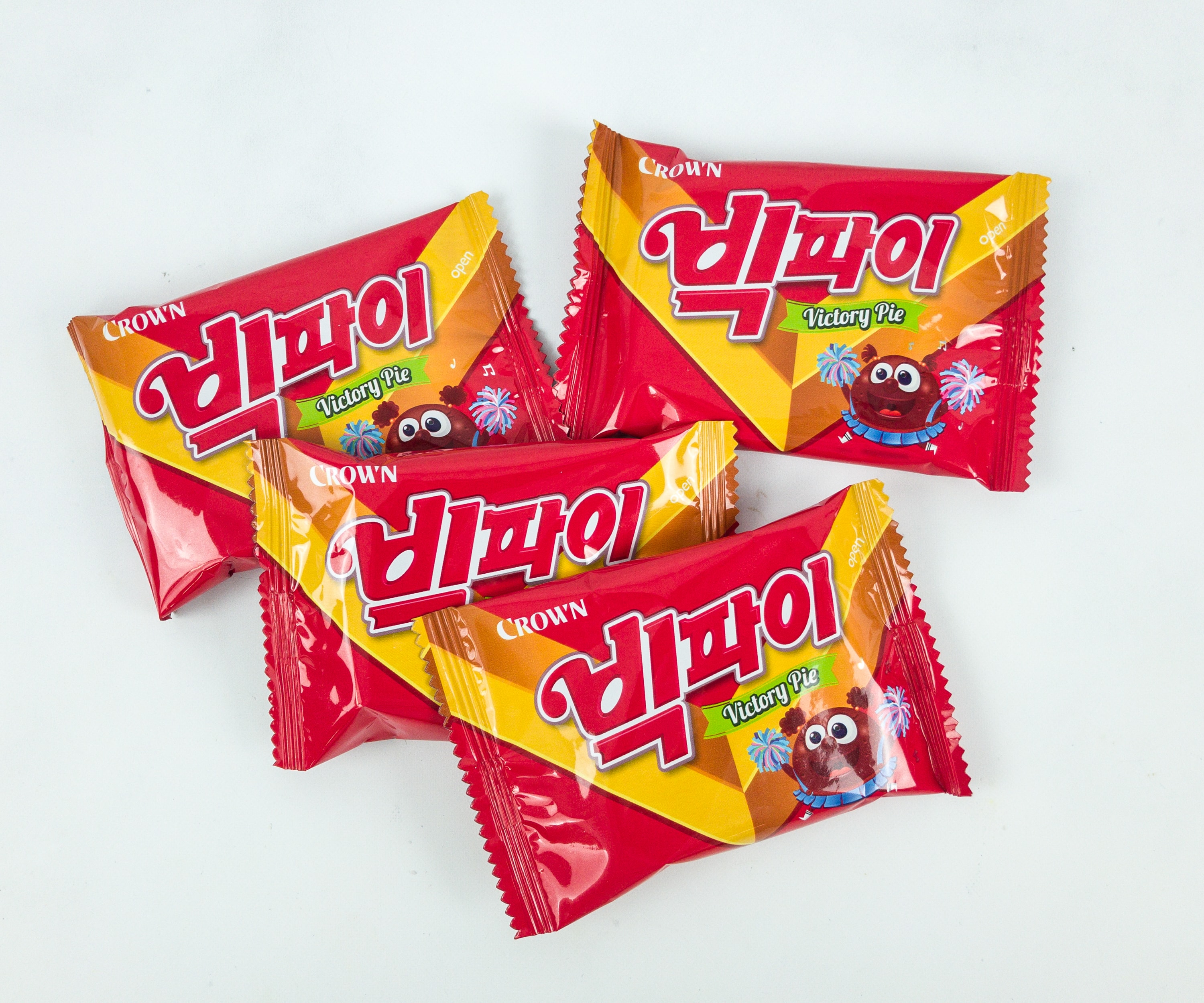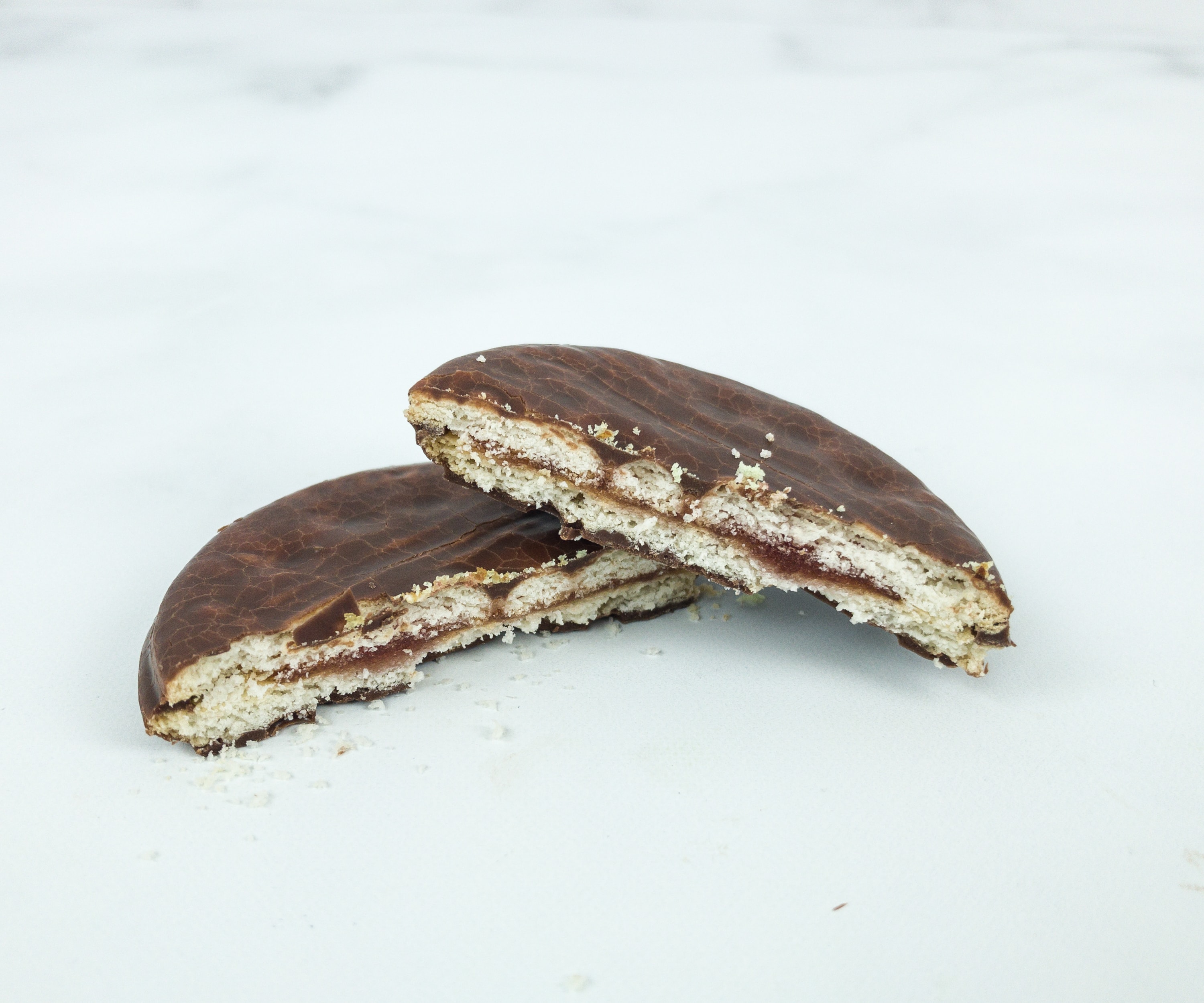 Big Pie Mini Strawberry. We got another chocolate pie with strawberry! This one is thinner and less fluffy than the usual choco pie, but still sweet and delicious. Each piece has a thin coat of sweet milky chocolate that made it really irresistible. We got 4 individually-wrapped biscuits in the box, perfect for sharing with family or friends!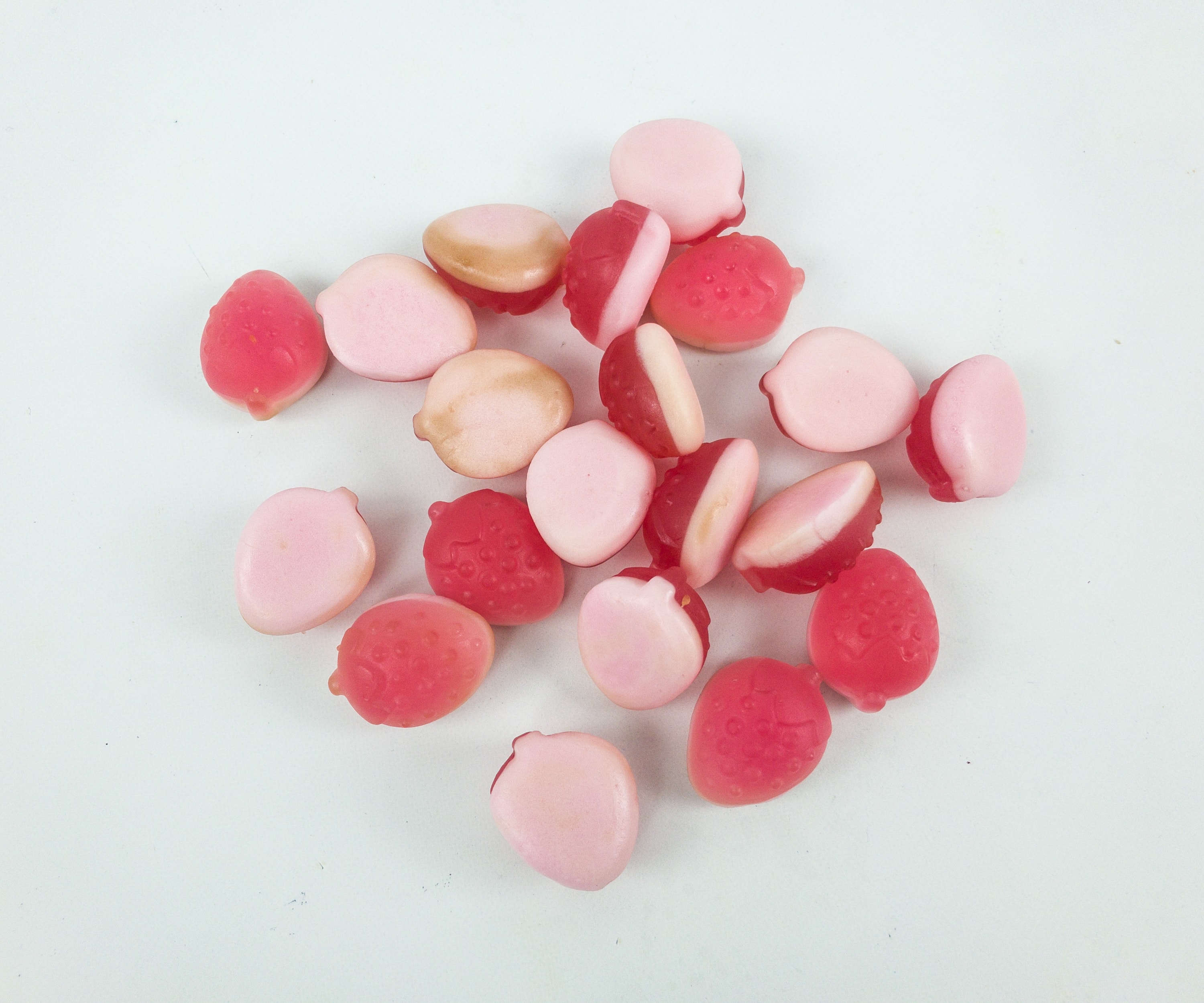 Gummy Gummy Strawberry. These gummy candies are so sour, it left our faces distorted for a little while. Each piece features a pink smooth bottom and a rough red texture on top. It's very chewy too!
Malang Strawberry. These jelly candies are strawberry-shaped, with bright pink color and a sweet-tangy strawberry flavor. Each piece bursts with flavors in every chew!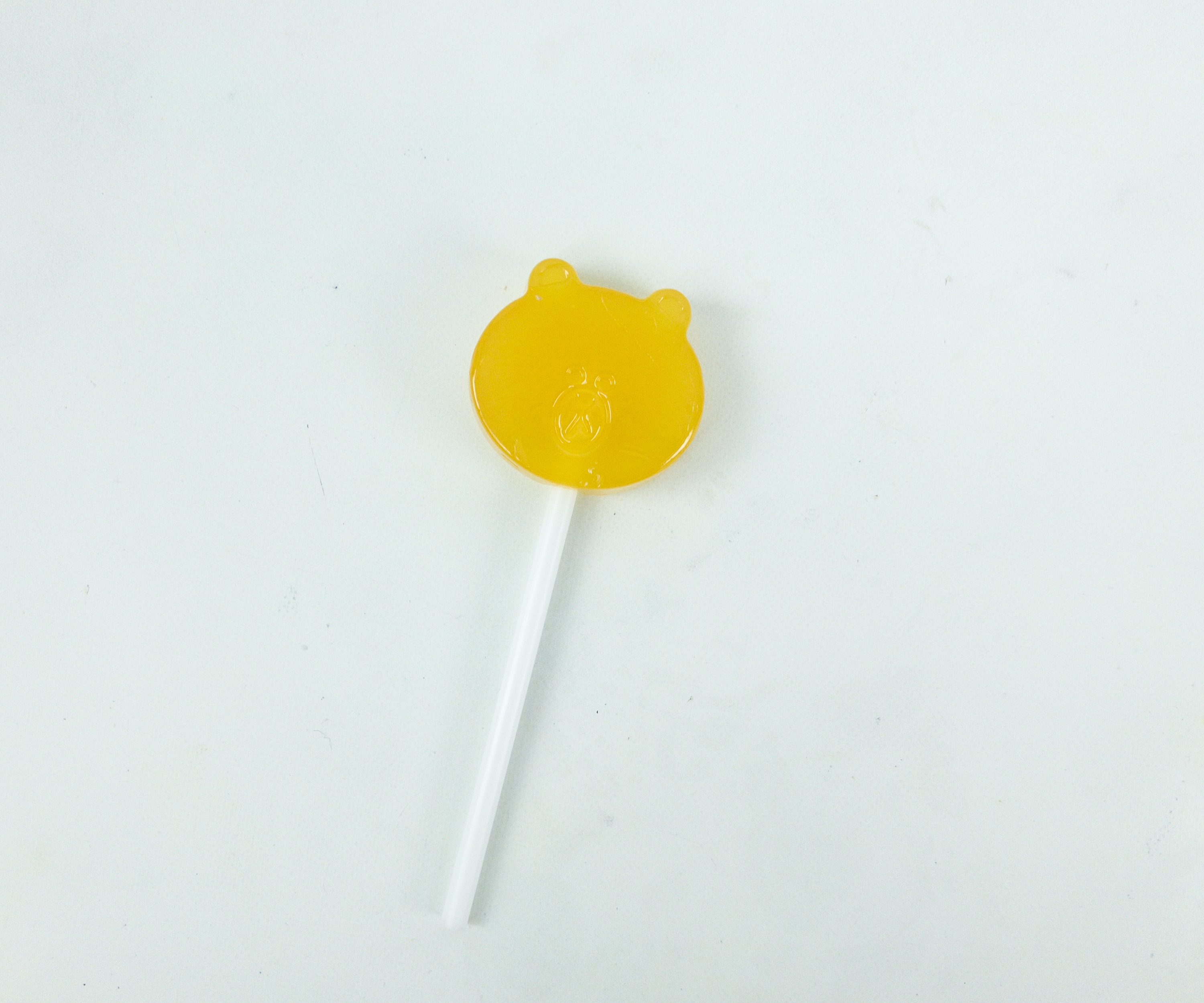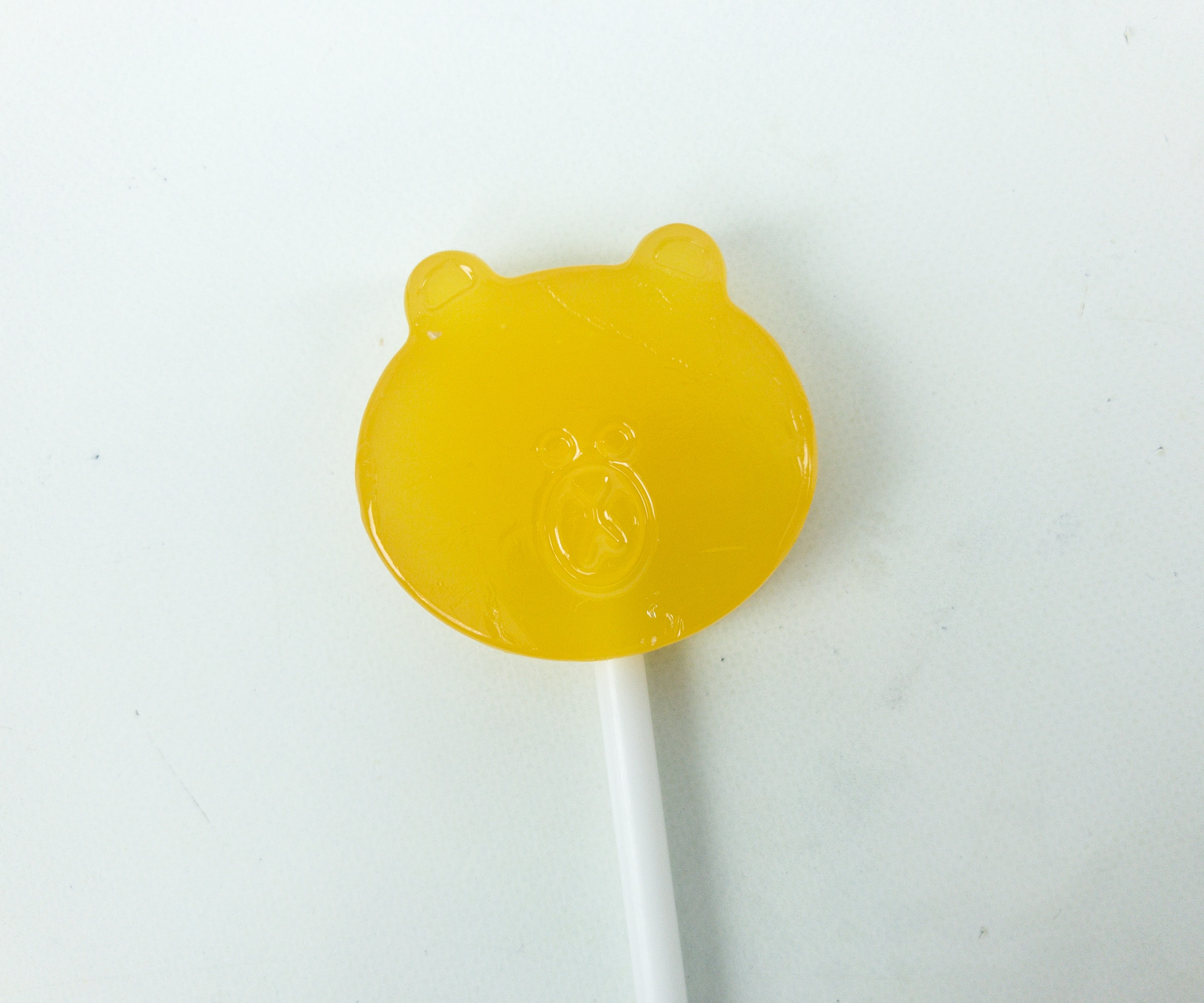 Lollipop Line Friends. It's a LINE Friends-themed lollipop and we got Brown, a male bear with small eyes. It's not just cute, it has a refreshing lemon flavor as well!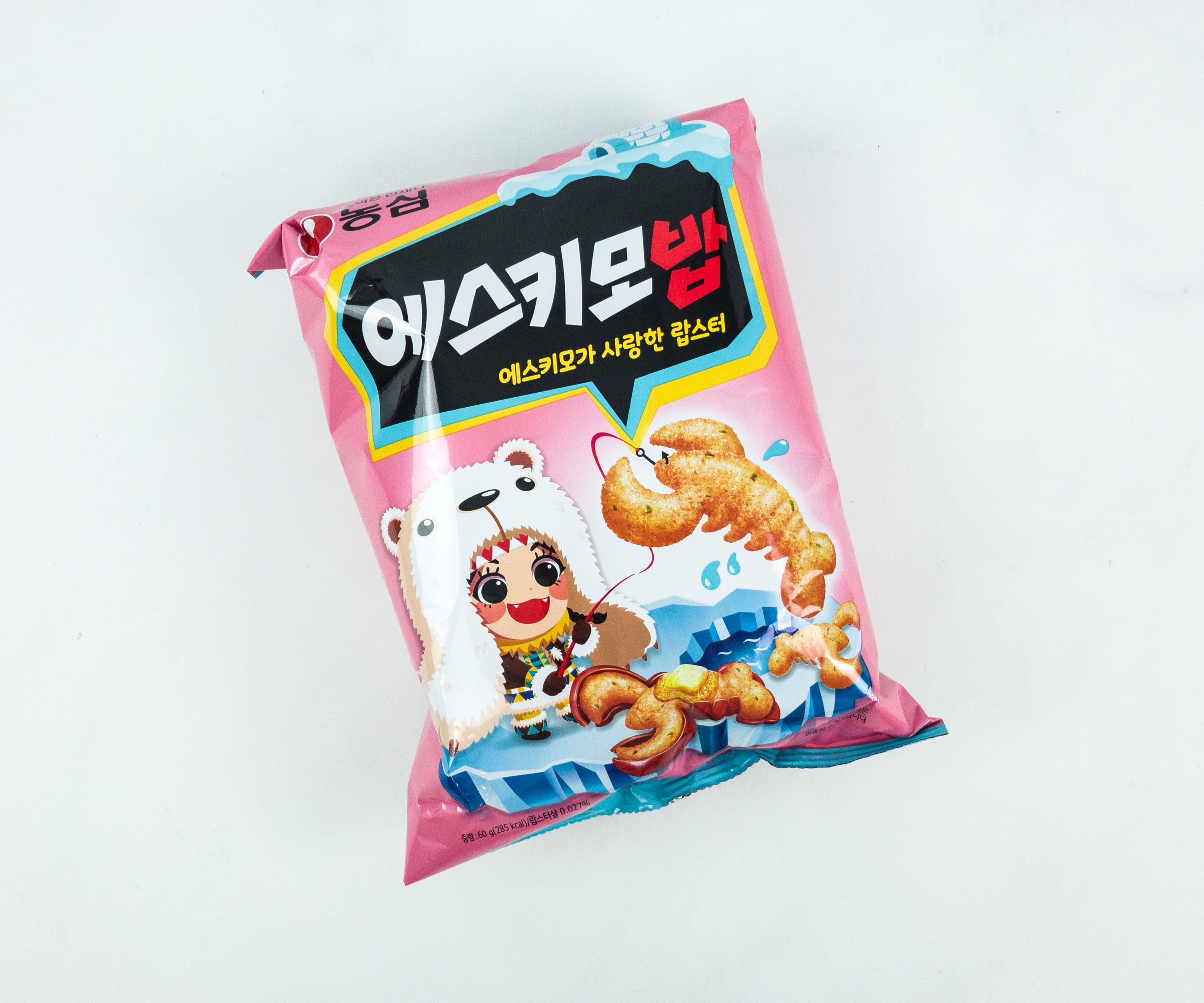 Eskimo Rice. It's a pack of lobster-shaped rice crackers with a sweet, buttery flavor. It's so light and tasty, perfect for tv time snacking.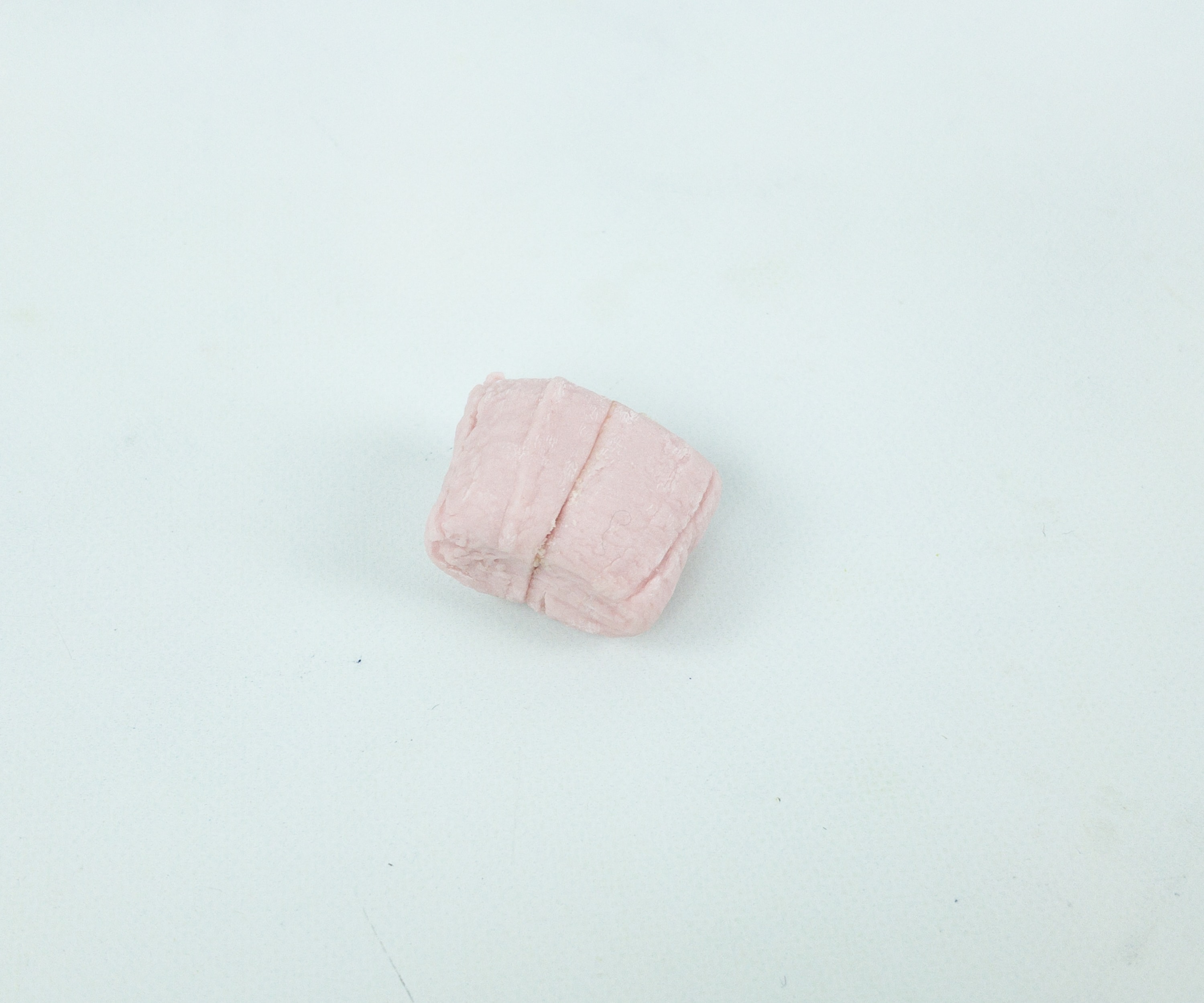 Fluffy Malang Cow. This special edition strawberry-milk flavored candy look like marshmallows at first glance, but they're definitely more chewy and milky. One pack comes with 18 individually wrapped candies.
Kellog's Energy Bar in Red Berry. This energy bar is made of real wholesome ingredients that include golden rolled oats, berries, and strawberry. Each bar is rich in protein and fiber to fuel up your body!
This month's Snack Fever box is full of delicious treats from Korea and the variety is great! There were pies and biscuits, as well as candies and chocolates that tickled our taste buds. Many of the snacks also contain strawberry and other yummy fruity flavors. I love that they included more than one piece of some of the snacks, so it's easy to share with others. If you'd like to get to know Korea through their snacks, this subscription box is definitely a must-try!
Have you tried Snack Fever?