American Cocktail Club is a monthly subscription box by the American Juice Company that will bring you everything you need to make a new 5-star cocktail in your home. Each box contains 4 servings of a cocktail designed and curated by award-winning mixologists around the USA. The box includes all the mixers needed — low sugar and all natural juice blends by American Juice Company, or other low-sugar essentials. Subscriptions are available with or without liquor.
This review is for the box with alcohol!
Inside the outer brown box is another box in with a bright orange color!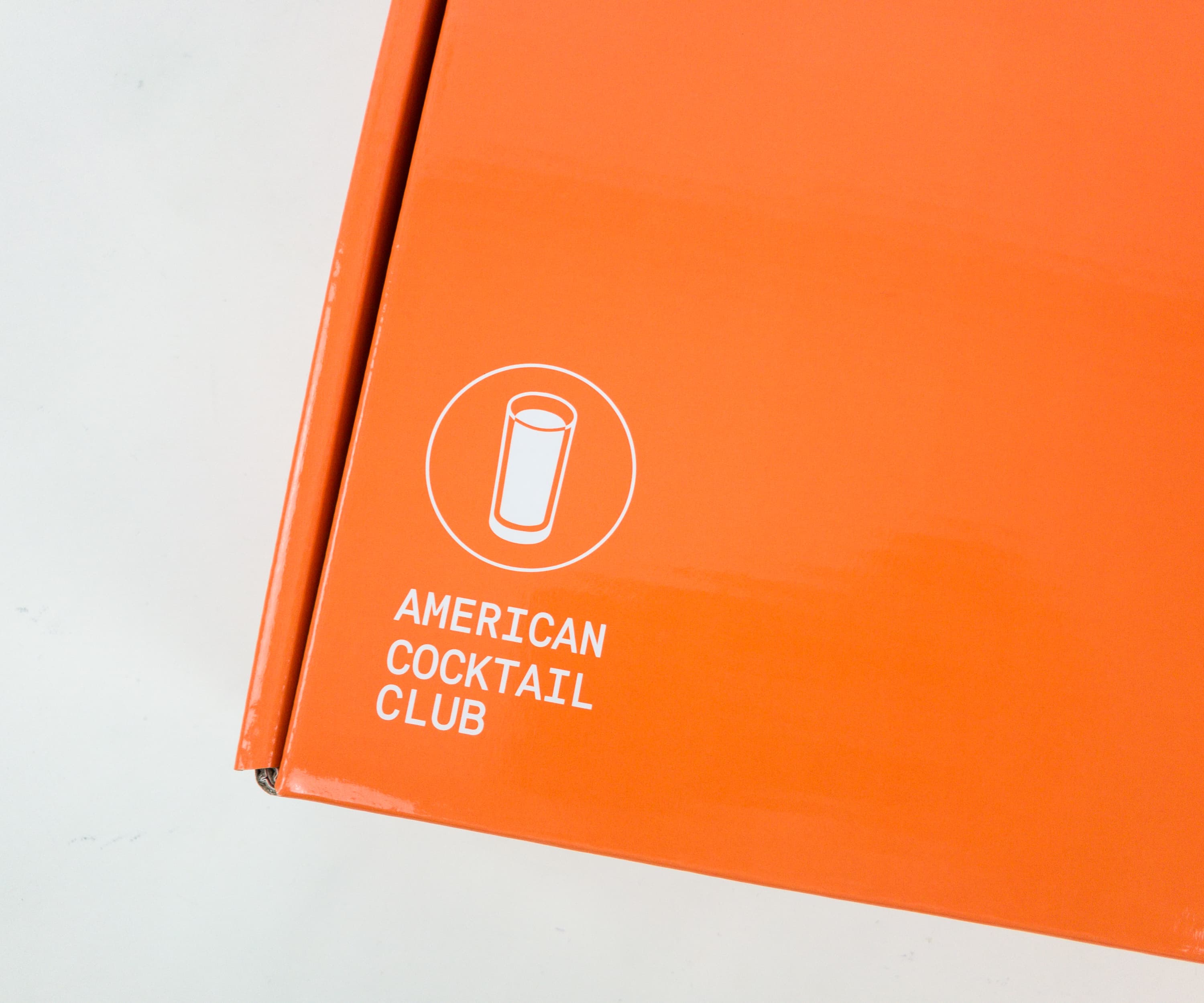 Featured on the bottom left part of the box is the American Cocktail Club trademark logo.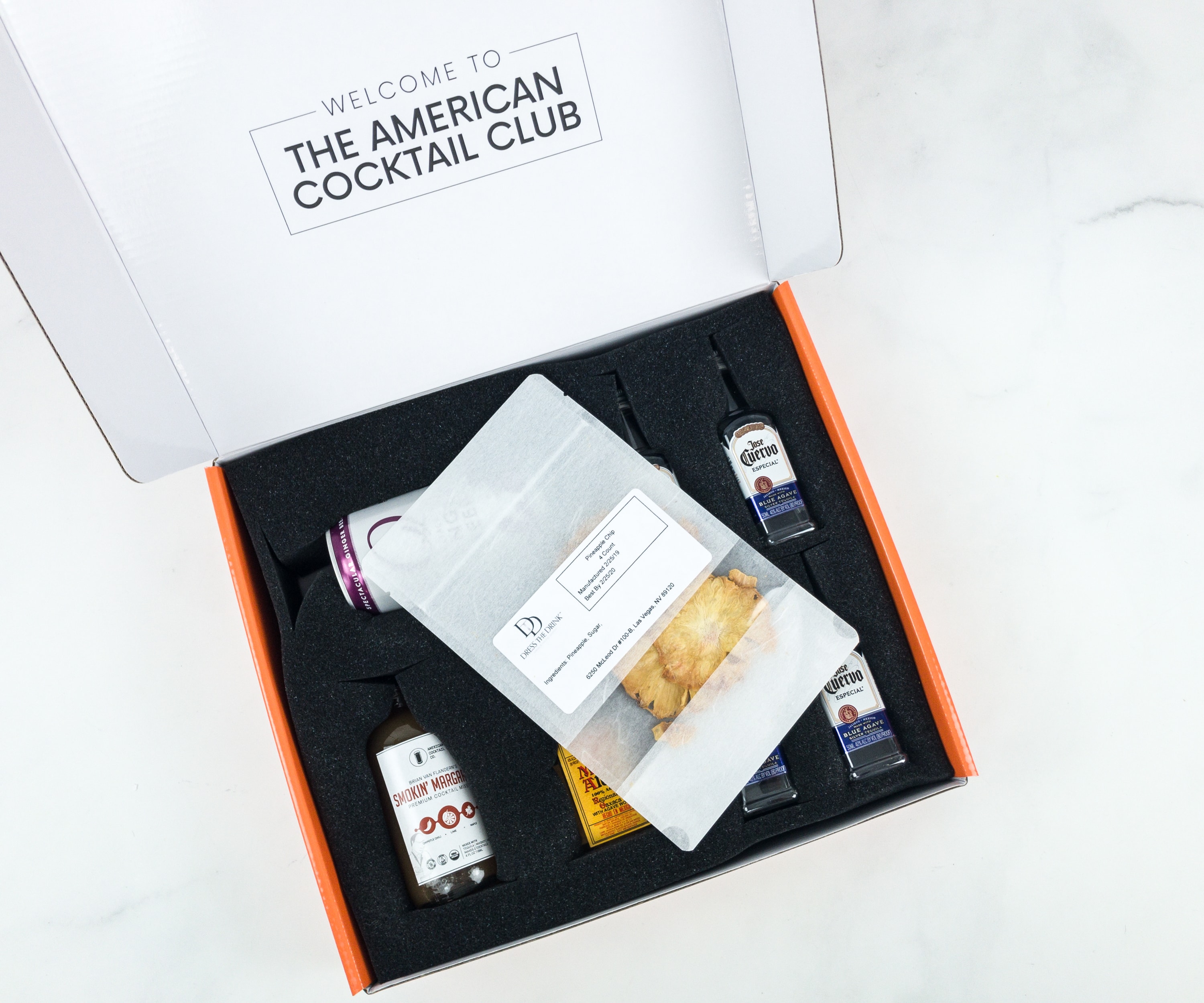 All the ingredients are neatly packed inside the box. It even includes a customized foam to keep everything cushioned and in place.
Also included in this month's box is a promotional card from American Cocktail Co.
On the back, there's a 20% off coupon code that you can use on your first order!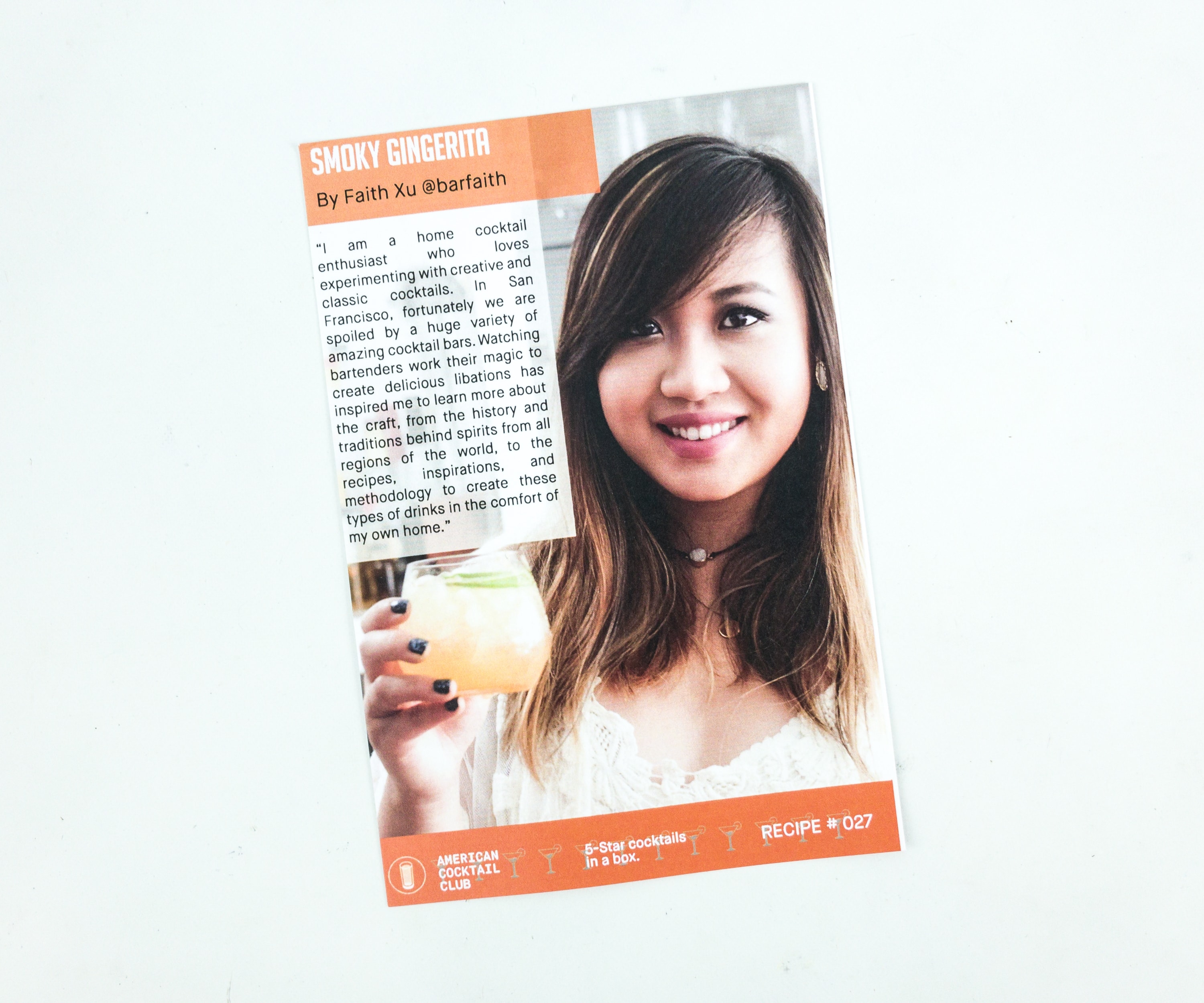 This month's featured cocktail drink is Smoky Gingerita by Faith Xu.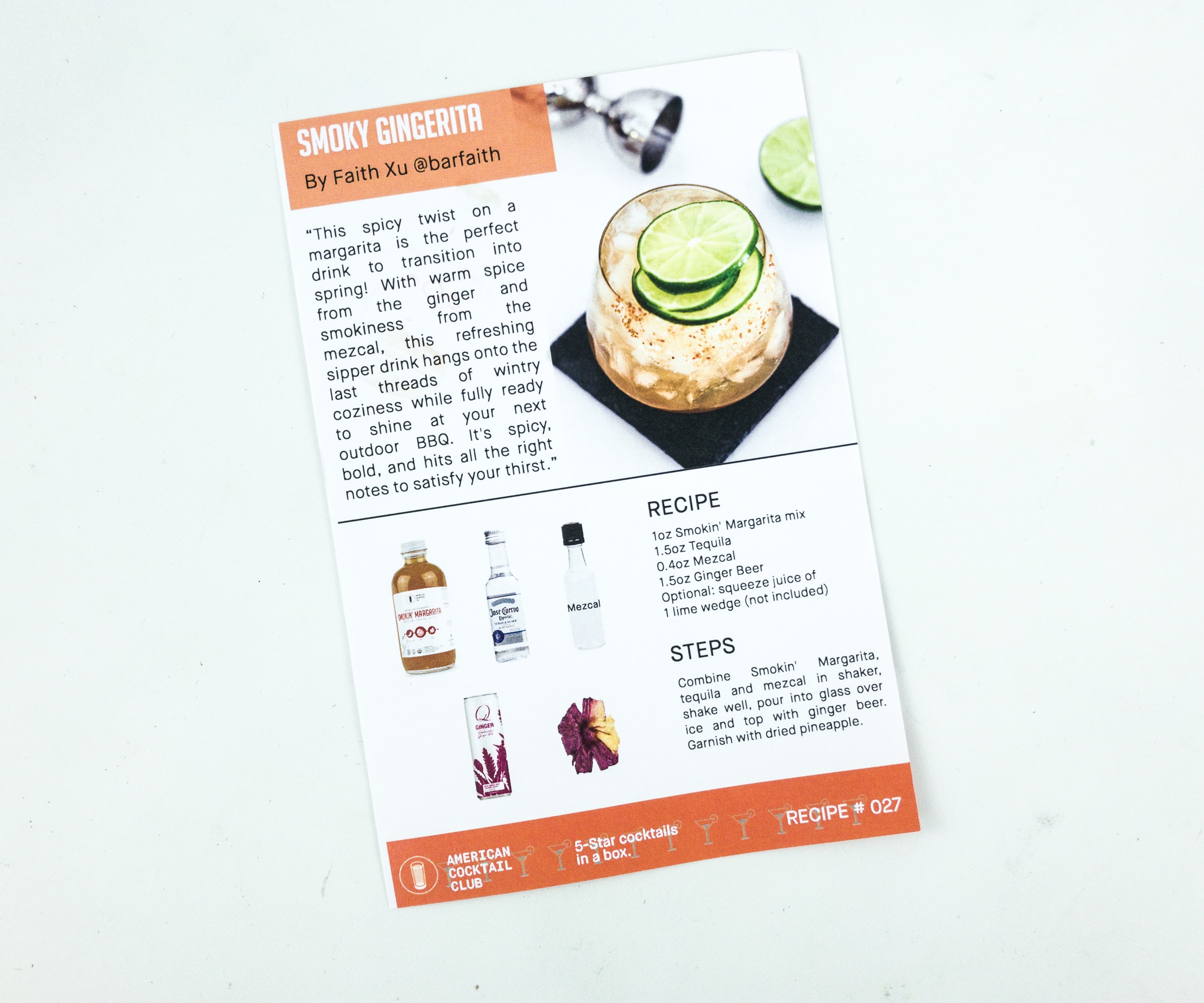 Printed at the back of the card is the recipe of the cocktail, including a picture of all the ingredients, measurements for each component, and a step-by-step procedure.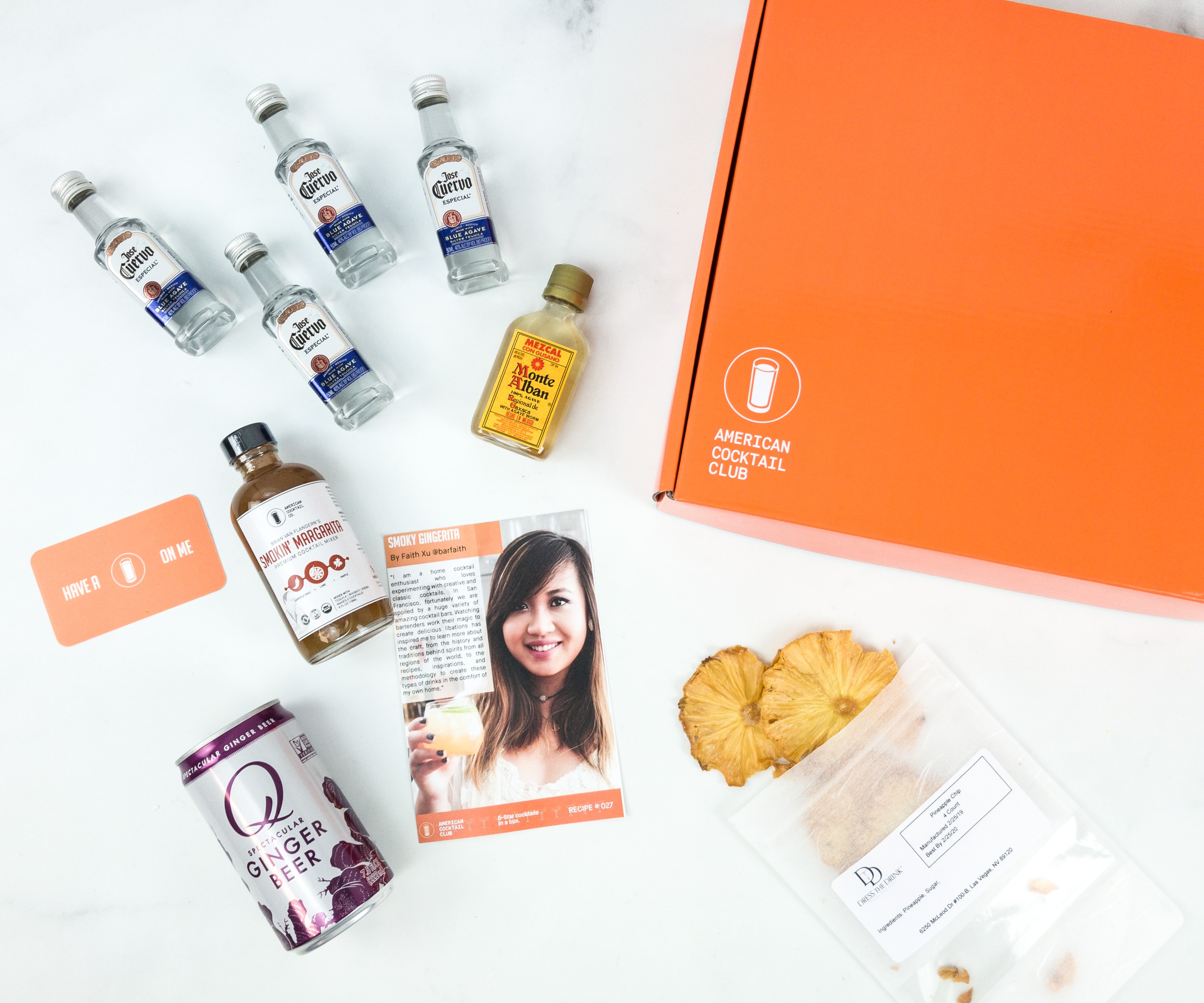 Everything in my April 2019 box!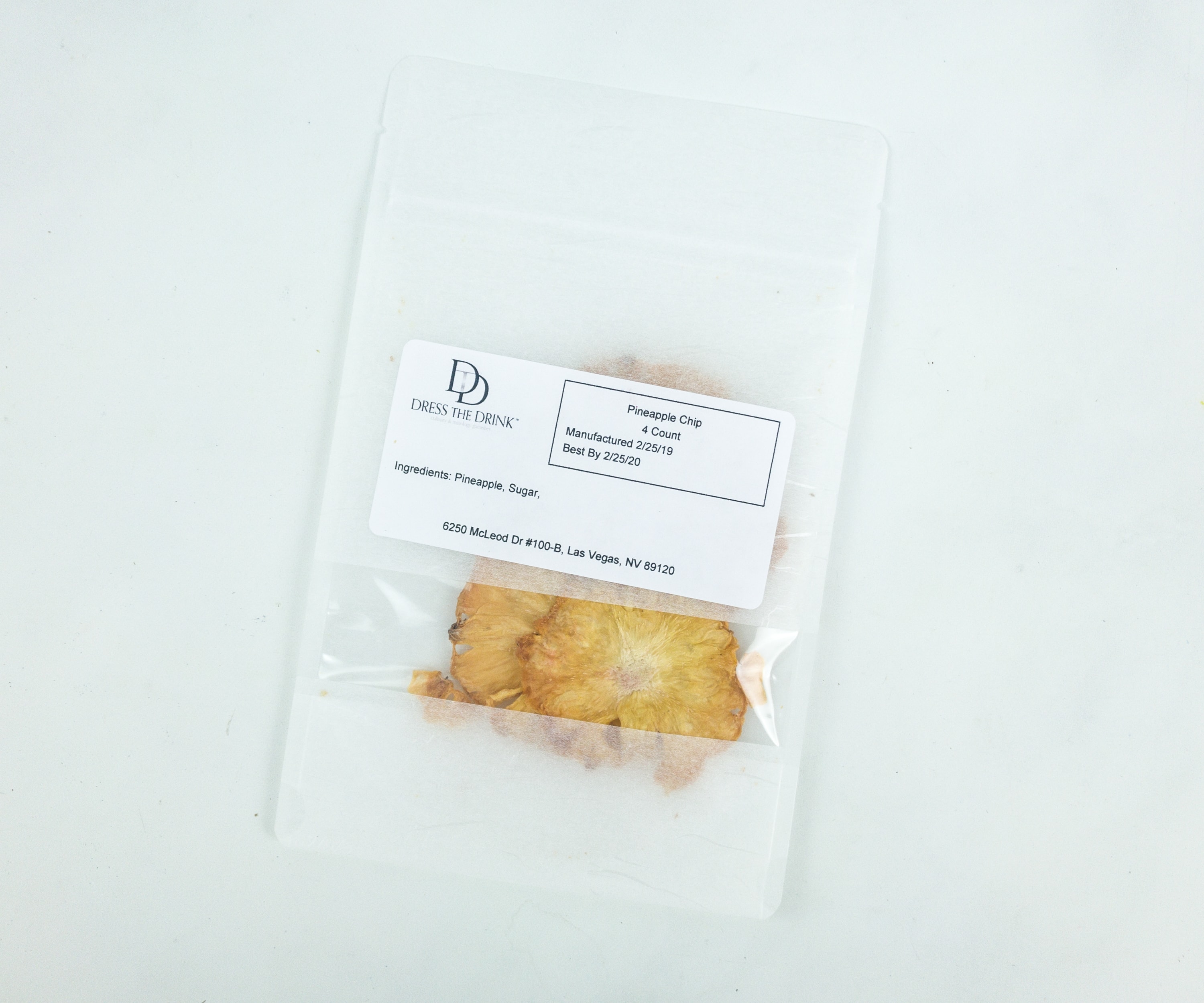 Pineapple Chip. Cocktail mixes are never complete without a delectable garish. These pineapple chips will definitely make your cocktail tastier and more special.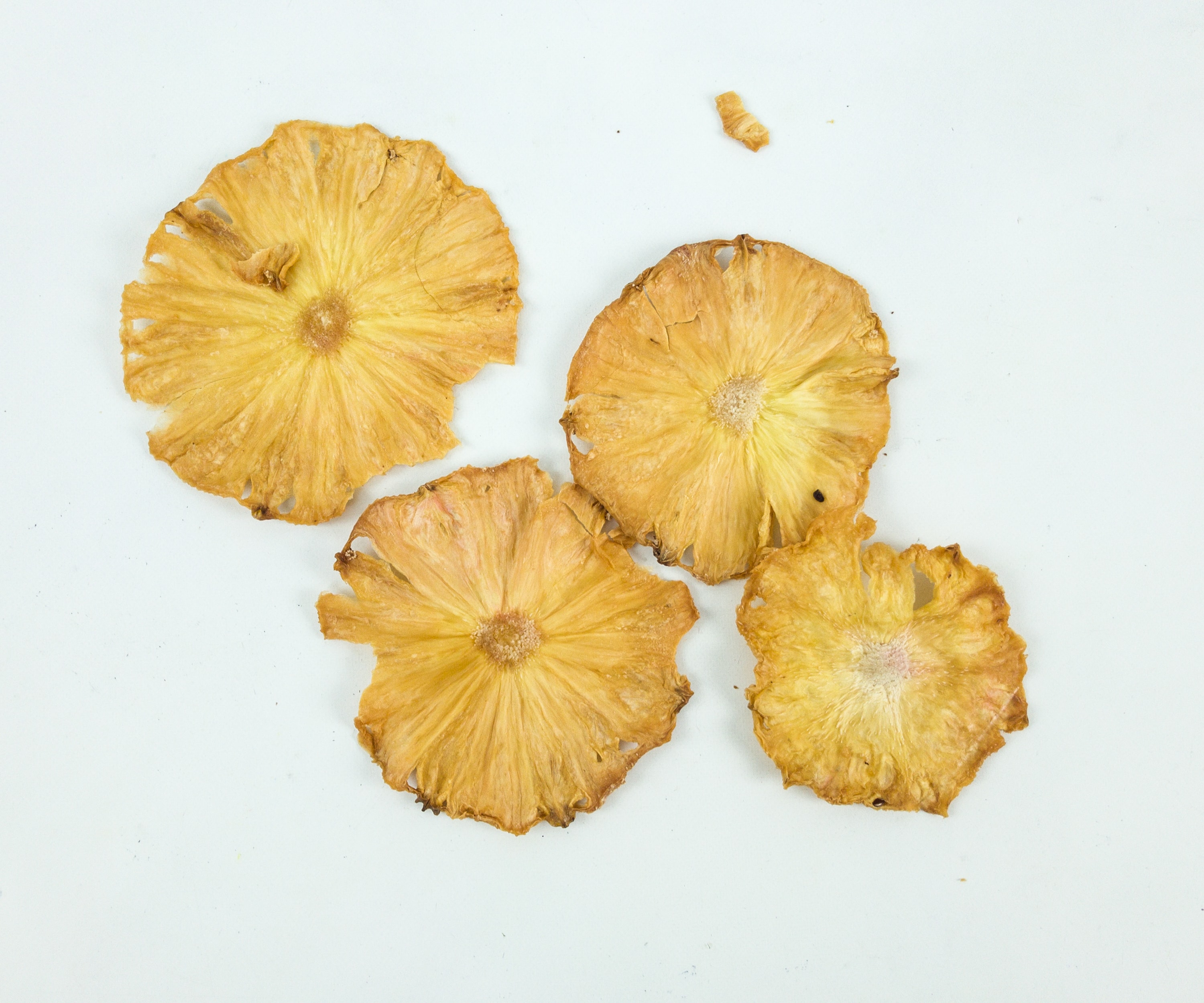 Each pack contains 4 pieces of dried pineapple coated with sugar.
Spectacular Ginger Beer ($3.50) It's way spicier than your regular ginger-flavored drinks, more carbonated, and less sweet, and perfect for mixing Moscow Mules and derivative cocktails.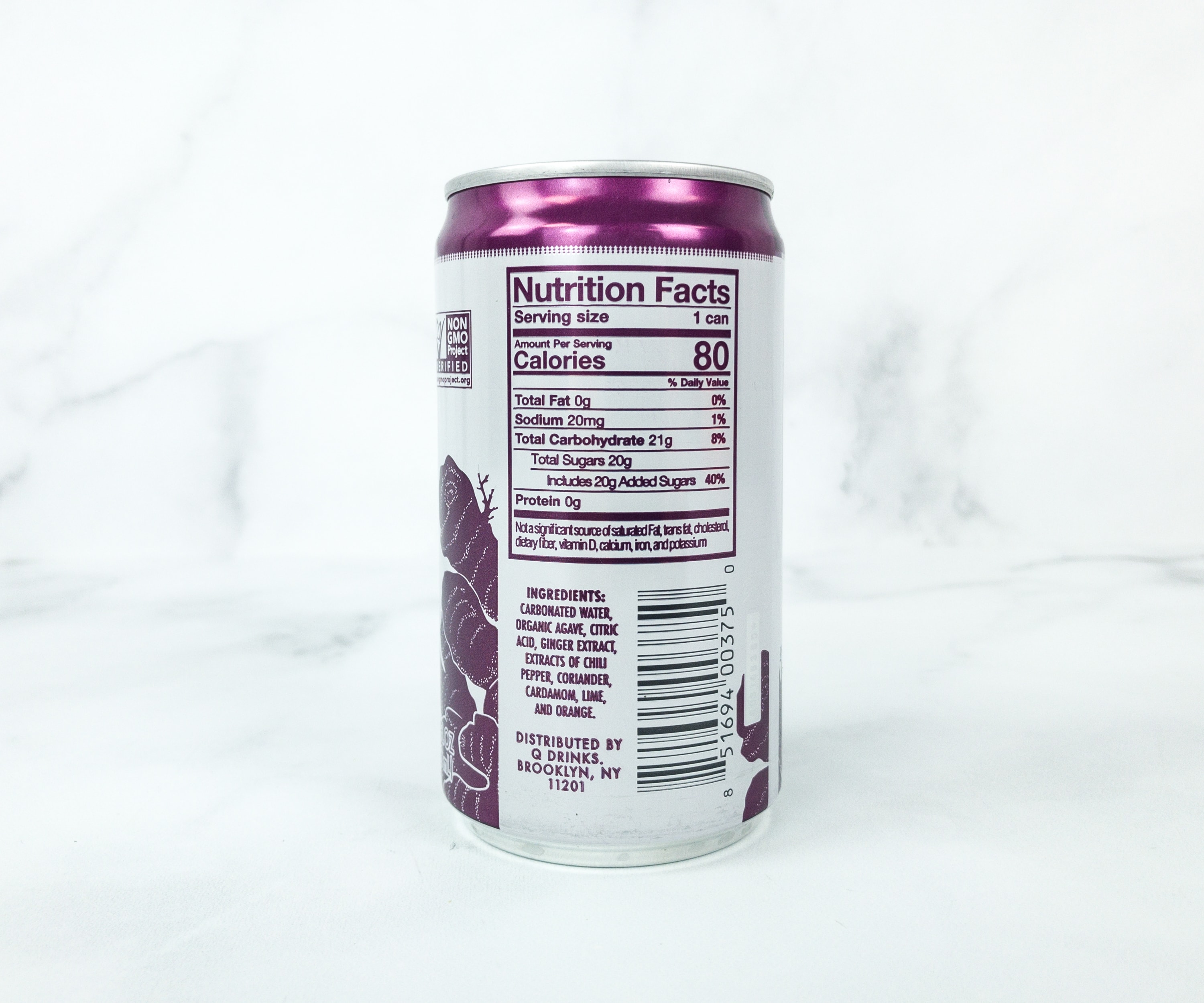 This spectacular drink is made with carbonated water, organic agave, citric acid, ginger extract, chili pepper, lime, and orange. You can easily mix it with vodka, rum, or whiskey!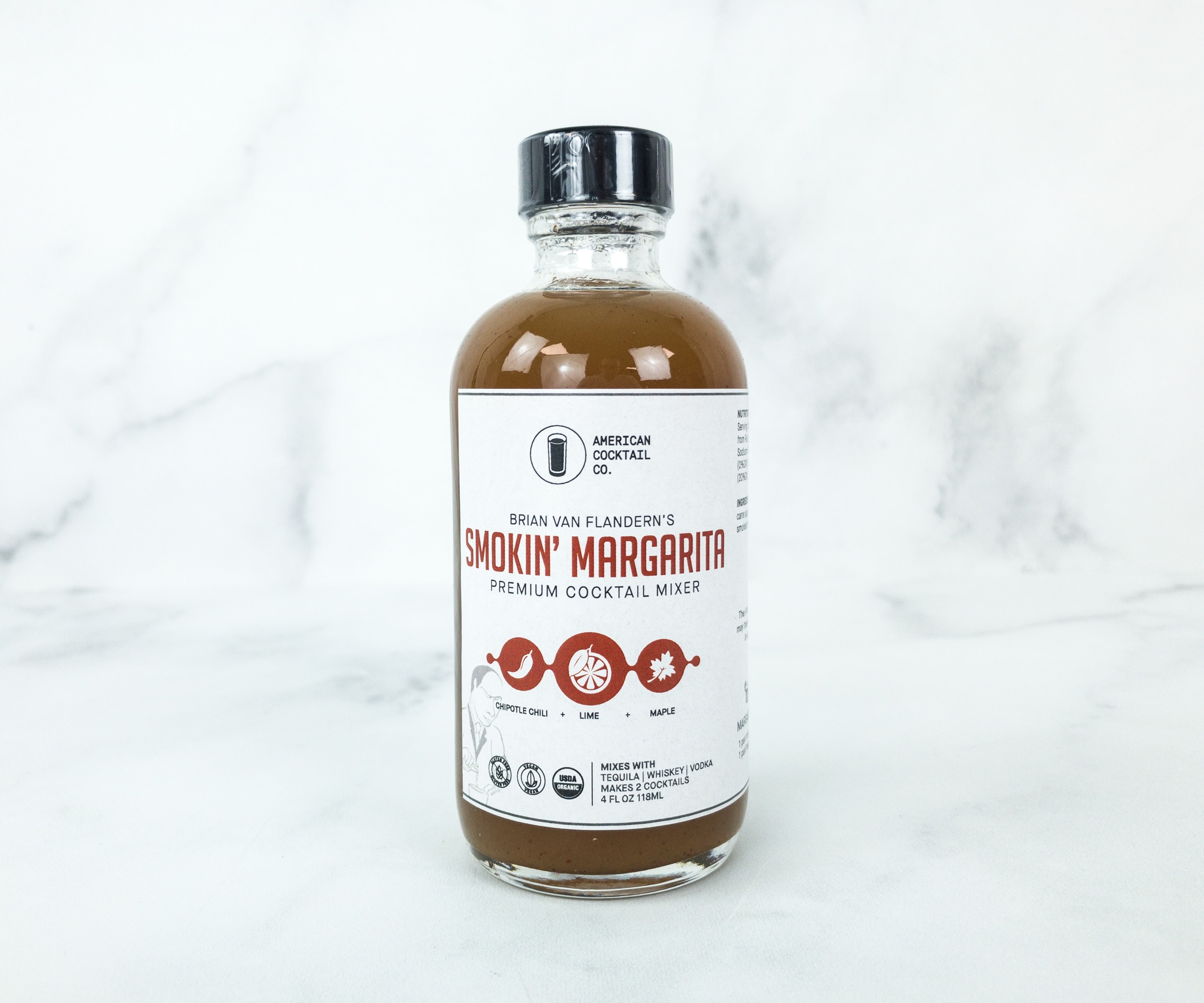 American Cocktail Co. Smokin' Margarita Premium Cocktail Mixer ($4.76) It's an all-natural craft cocktail blend made from organic lime juice, maple syrup, agave nectar, chipotle chili powder, and smoked hickory salt. The cocktail mixer is also gluten-free and vegan.
Featured on the bottle label are the different ways to use this mix. According to it, the cocktail mixer is best paired with whiskey, tequila, and even vodka.
Mezcal Con Gusano Monte Alban ($1.59) It's a traditional Mexican tequila drink which has undergone a unique double distillation process made and developed by the Aztecs almost 500 years ago.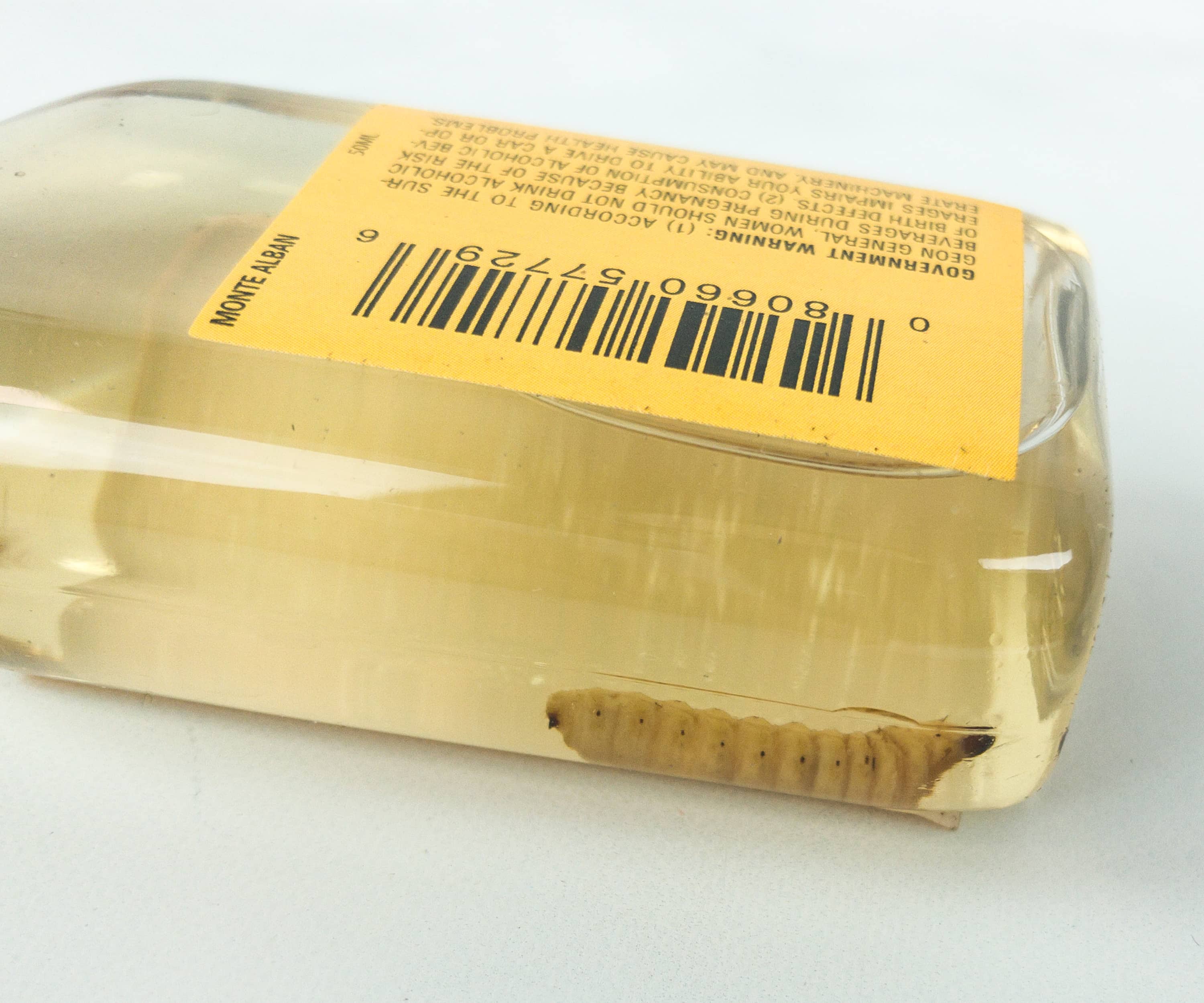 Each bottle includes a real agave worm that only lives in the species cactus of that Mezcal is made from.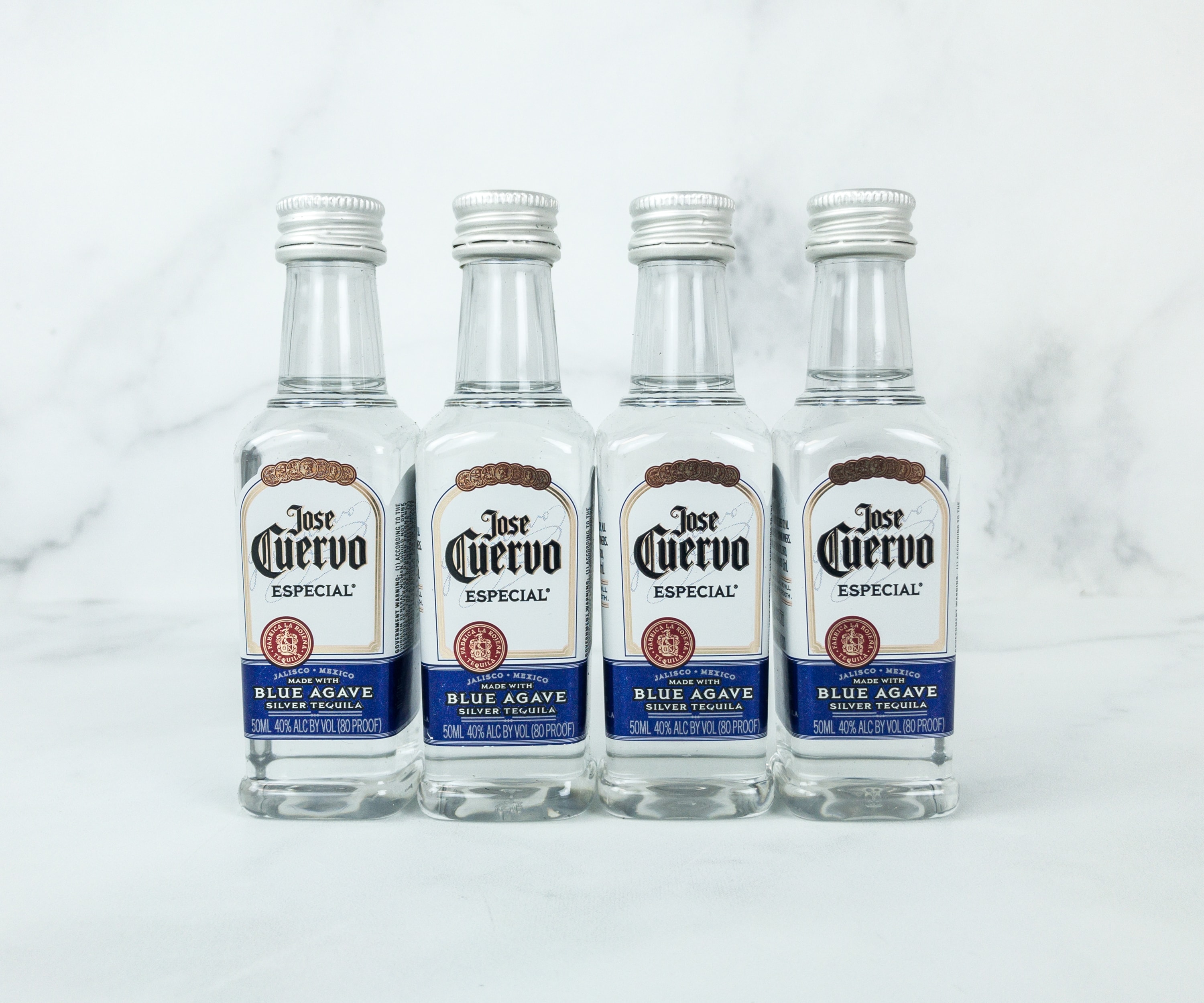 Jose Cuervo Especial Blue Agave Tequila ($6.93) The liquor for this cocktail is silver tequila. The box included four 50 ml "airline" bottles of Jose Cuervo Especial, made with Blue Agave.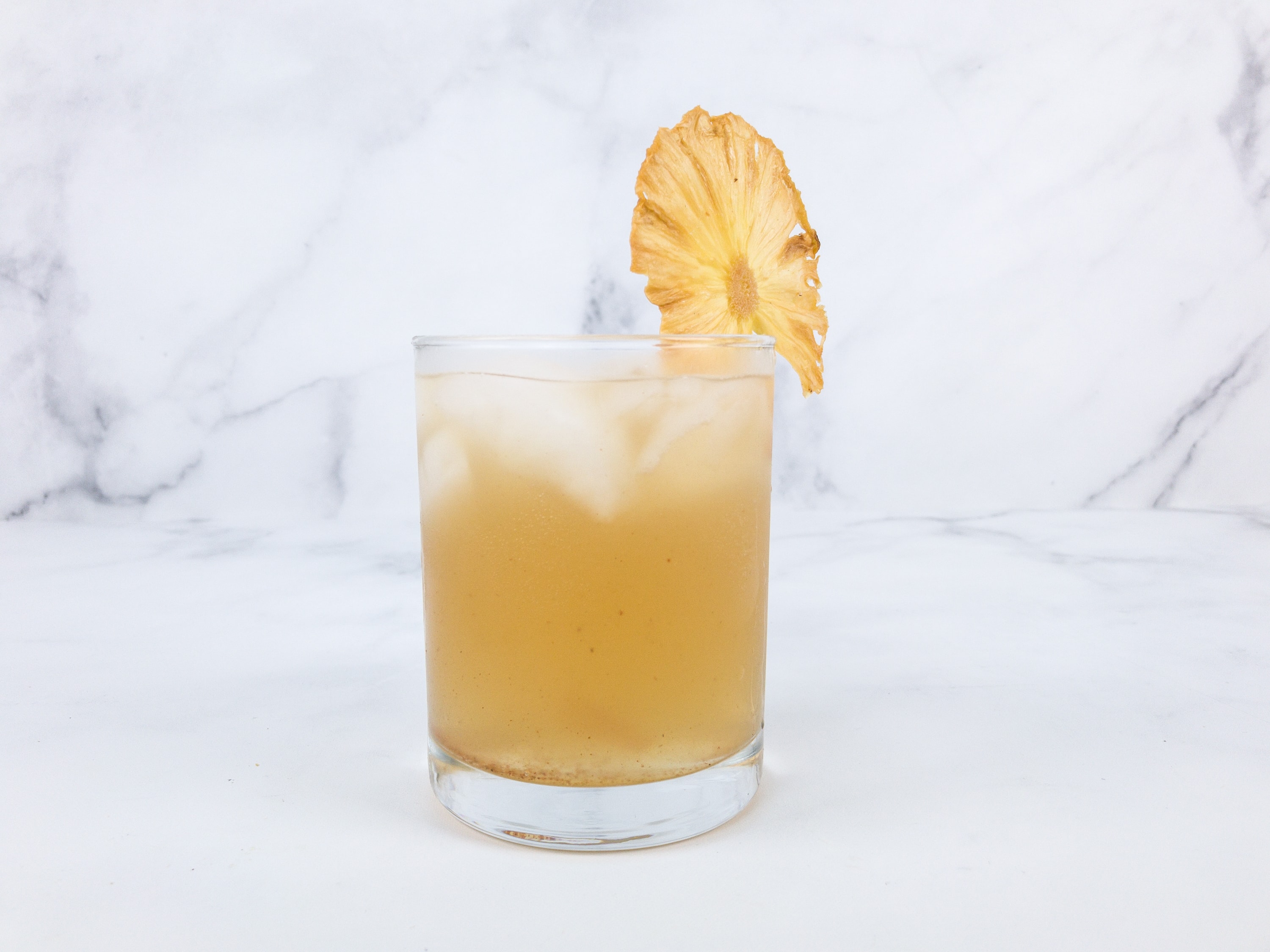 Check out our own version of spicy hot Smoky Gingerita! This is not your ordinary margarita, as it features a sweet spicy twist coming from spectacular ginger beer blended with the unique smokiness from Mezcal. Definitely a cross between a marg and a mule!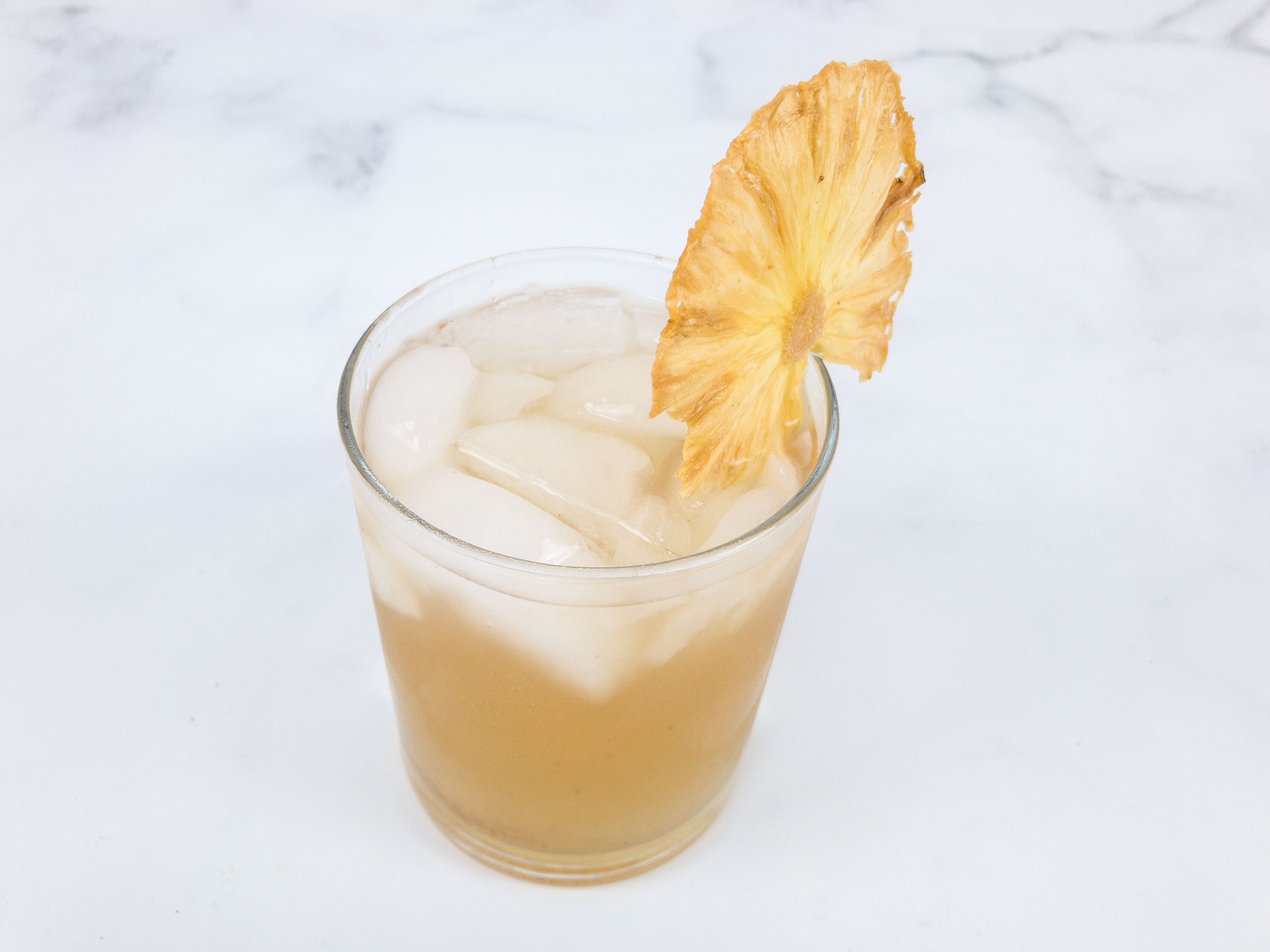 It's so easy to prepare. Simply combine the margarita, tequila, and mezcal in a shaker. Then, shake it well and pour it into your drinking glass with ice and top it with ginger beer. Finish it by garnishing it with the delicious dried pineapple. It's so refreshing!
If you love experimenting with cocktail drinks in the comforts of your home, American Cocktail Club is the ideal subscription box for you. The cocktail mix recipes they provide are very easy to follow, everything you need to make the drink is also included in the box, so all you need to add is ice. All in all, this was an amazing box and I definitely enjoyed the Smoky Gingerita! Can't wait for next month!
What do you think of this month's box?
Visit American Cocktail Club Box to subscribe or find out more!