Amazon STEM Toy Club is a monthly subscription box service that delivers age-appropriate STEM toy that encourages any child to learn through play. The subscription costs $19.99 per month, and the theme of the month can be anything from natural sciences to robotics. There's always something new to discover in every box of Amazon STEM Toy Club!

There are three age ranges available for this box: 3-4 year old, 5-7 year old, and 8-13-year-old.
This is a review of the 8-13-year-old box.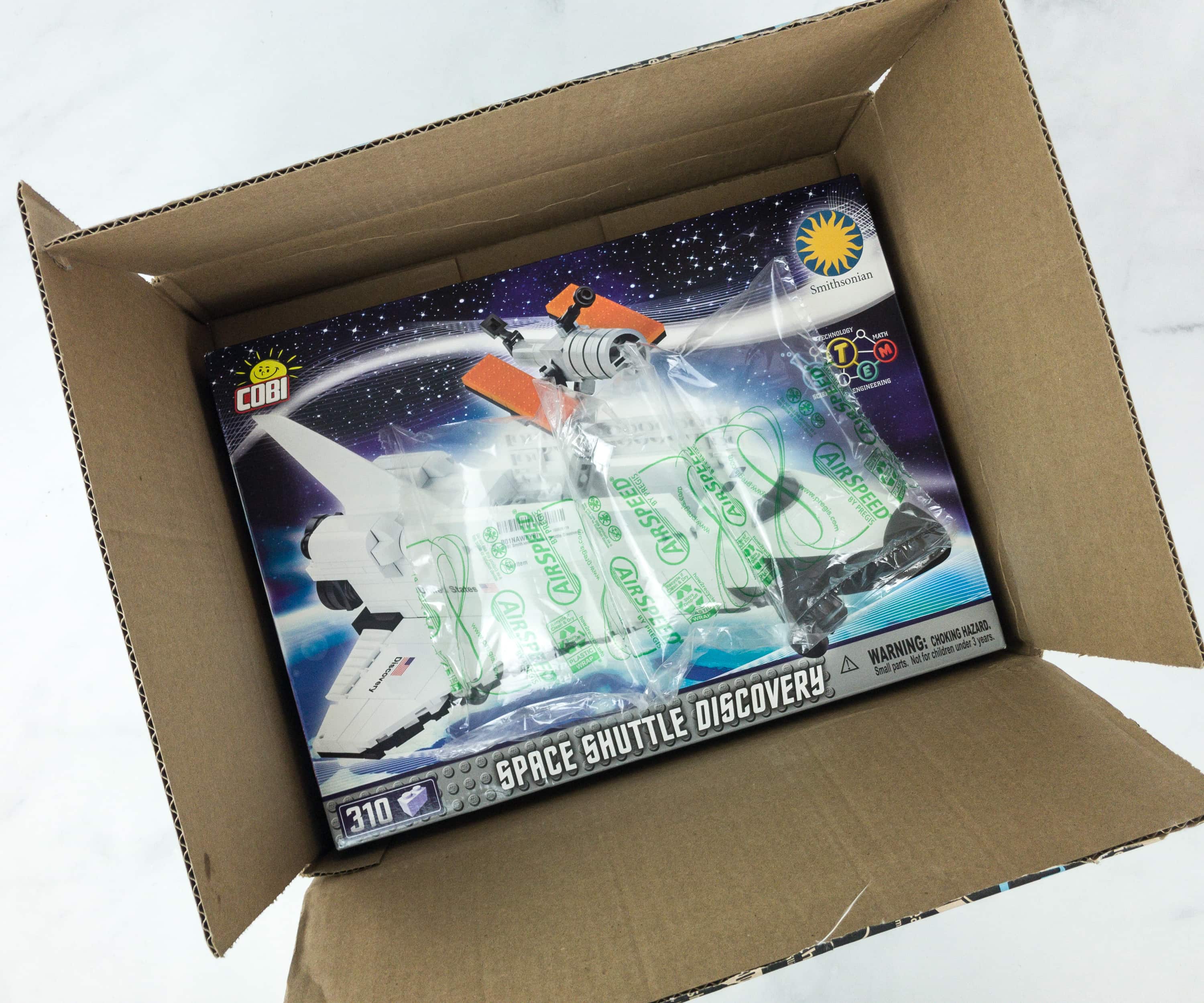 Amazon STEM Toy Club sent us a lot of fun and educational toys!
For this month's age appropriate toy for 8 to 13-year olds, we got the COBI Smithsonian Space Shuttle Discovery!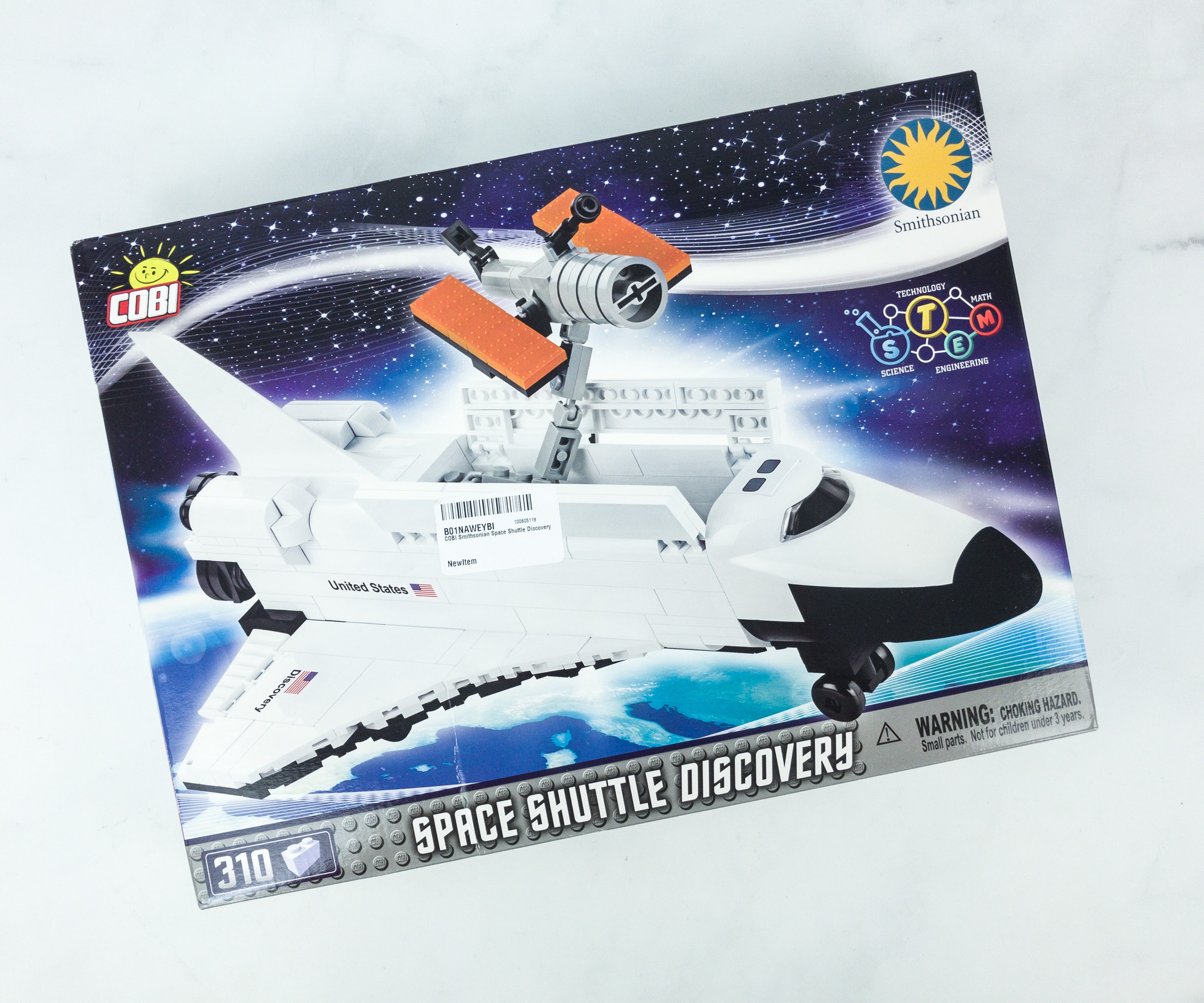 COBI Smithsonian Space Shuttle Discovery ($29.99)
The Space Shuttle Discovery was the third orbiter from NASA's Space Shuttle program. Its first mission was August 30, 1984 and it's last was February 24, 2011. In it's nearly 27 years of service it launched and landed 39 times, gathering more spaceflights than any other spacecraft. During that time, it spent nearly one year in space. The Discovery is well known for it's mission to carry the Hubble Telescope into space.  Discovery has earned a place of honor in the collection of national treasures preserved by the Smithsonian National Air and Space Museum.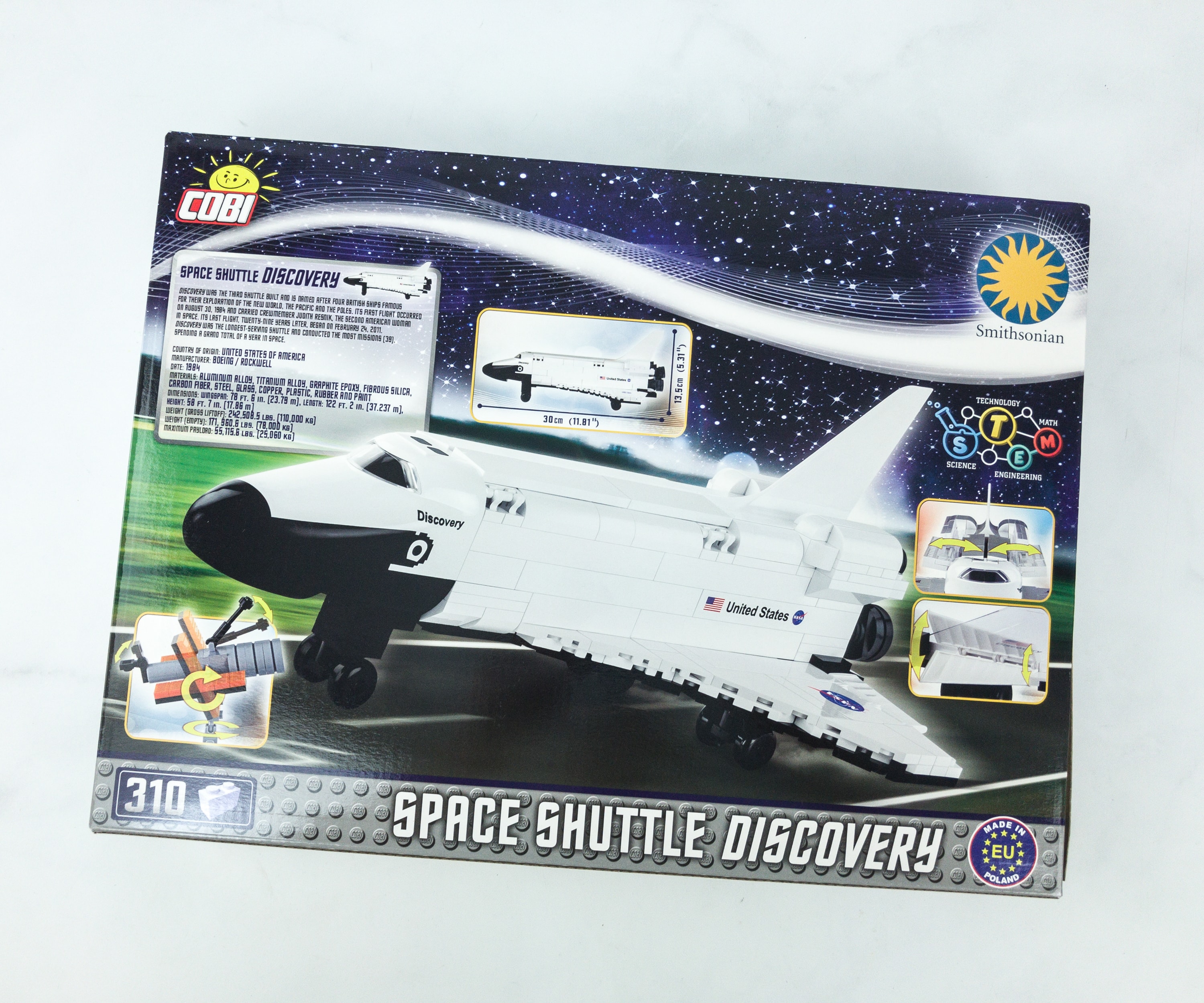 The box shows how the toy looks like when completed!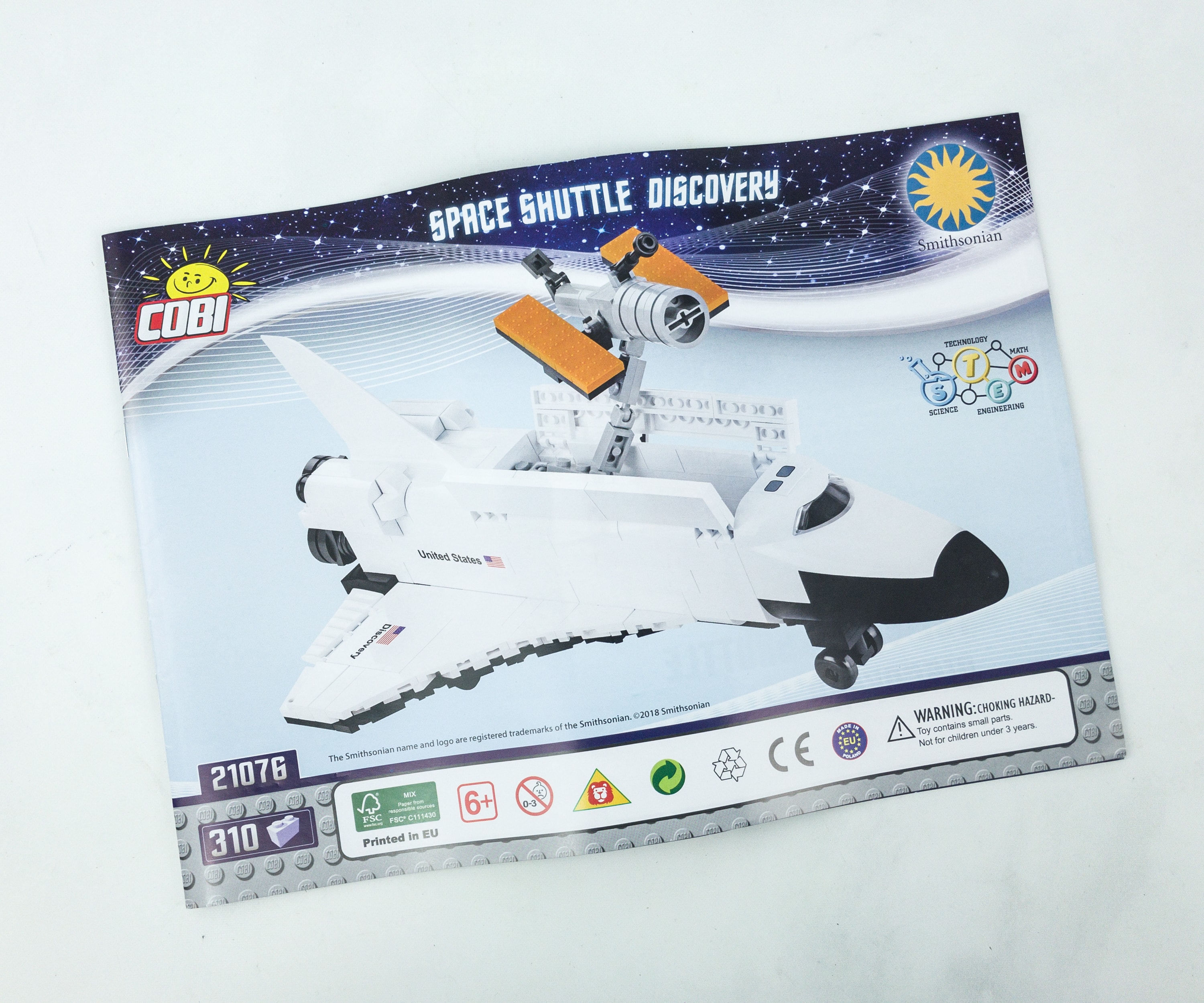 It even comes with a detailed and easy-to-follow instruction booklet!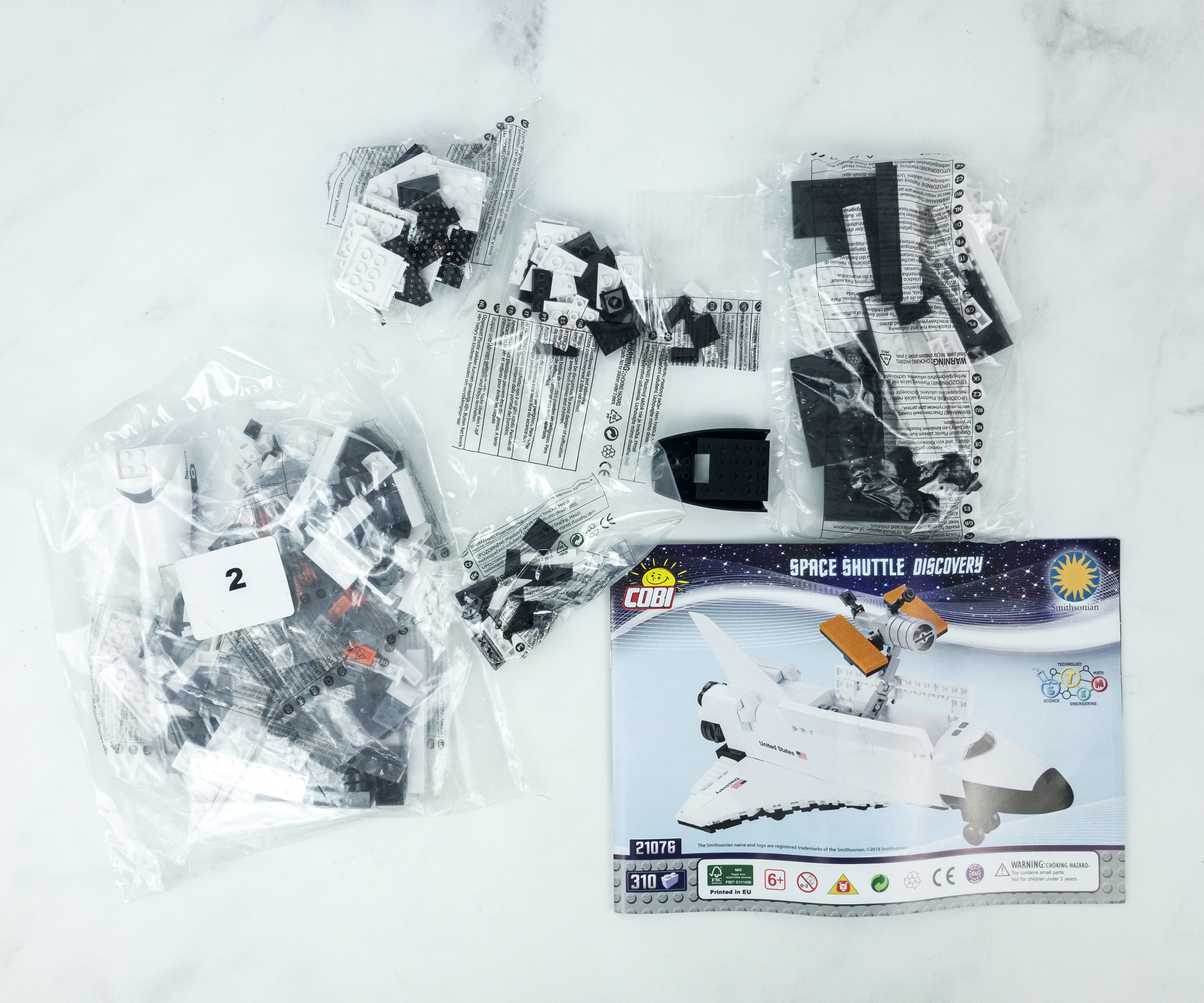 Everything inside the box!
In case you're wondering what's included in the other subscriptions, here's what they have: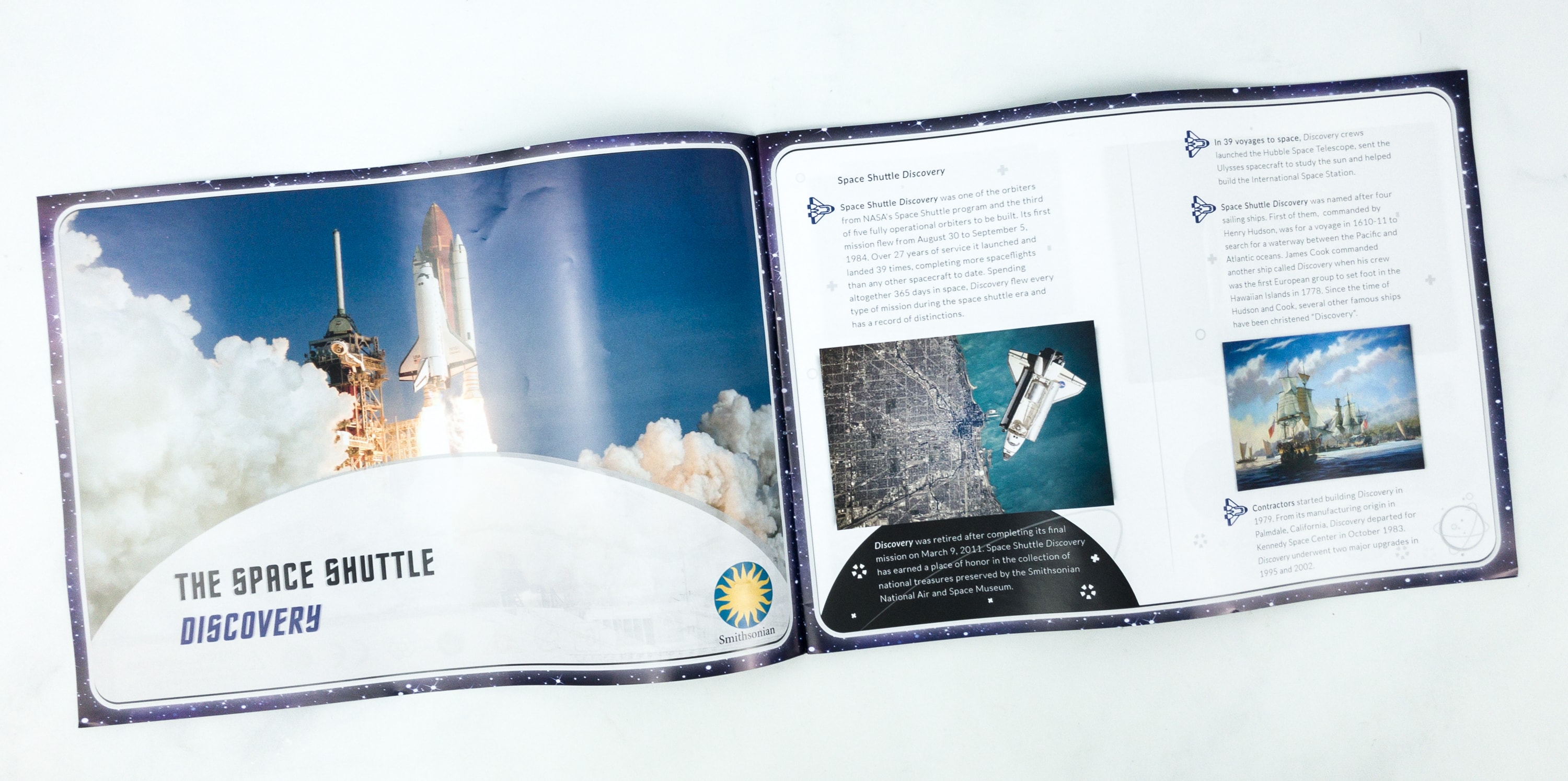 The booklet also includes some information about Discovery.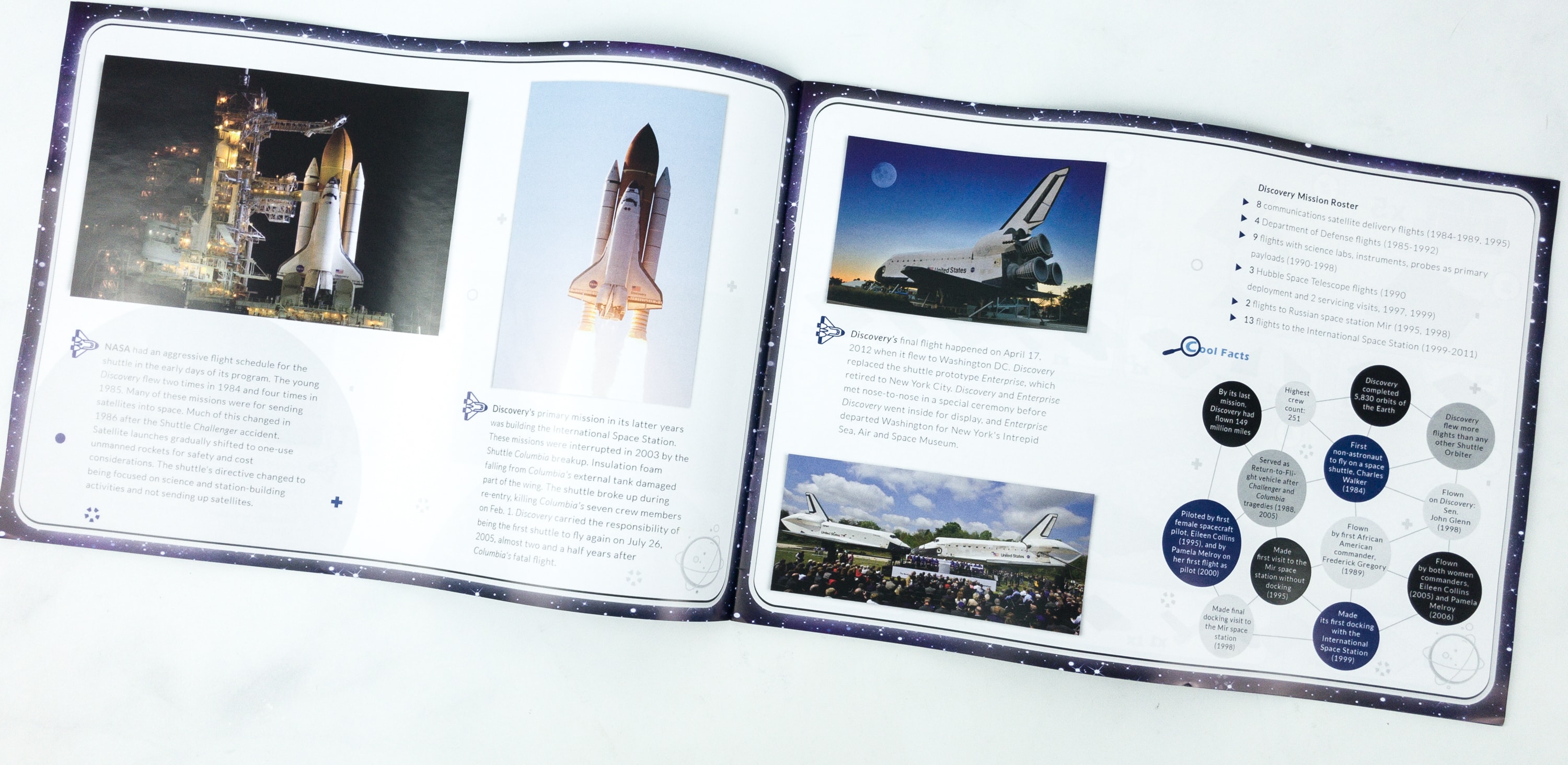 The Space Shuttle is known for its mission to carry the Hubble telescope into space.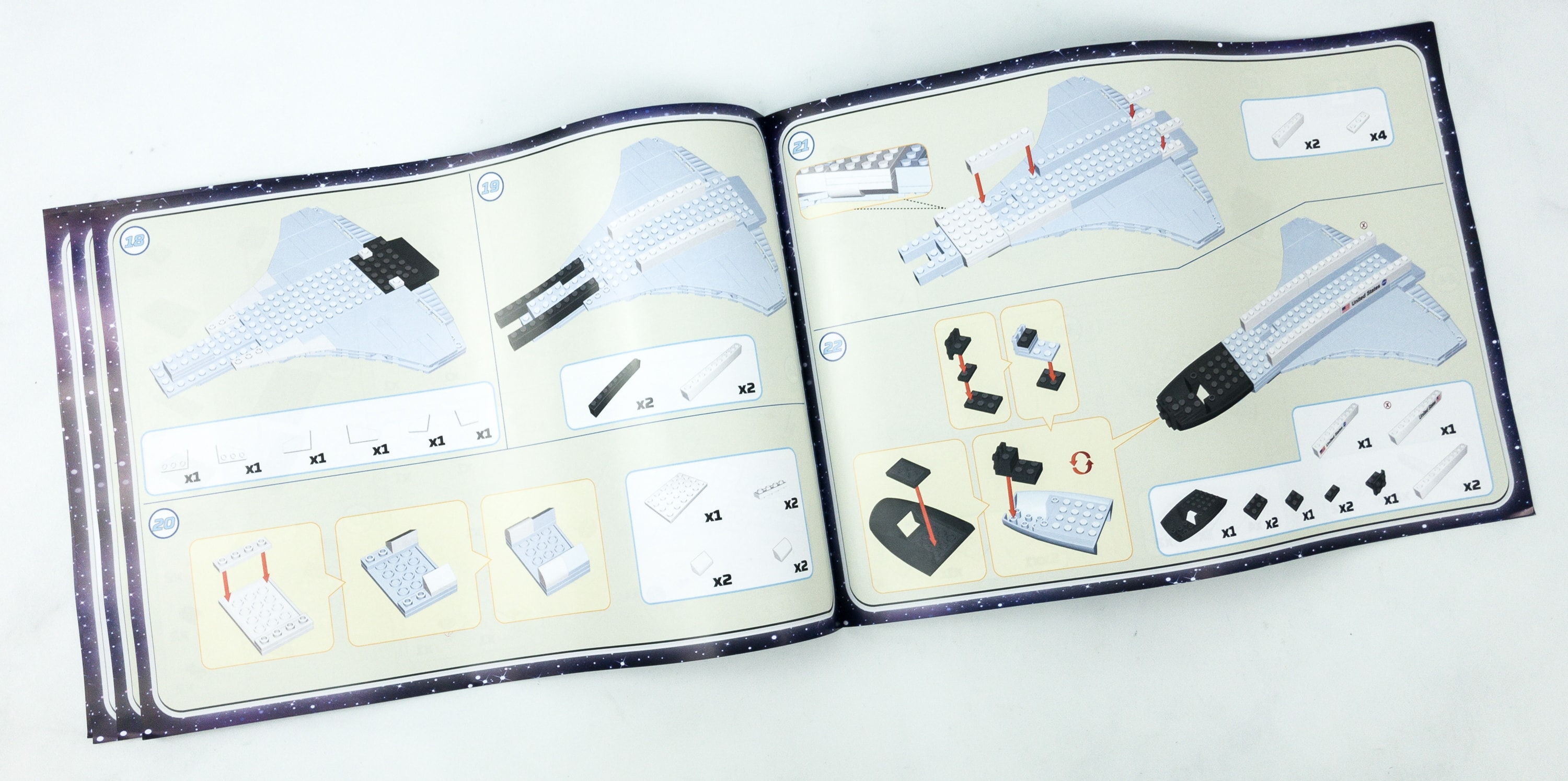 Discovery is also known as the longest-serving orbiter with 39 Earth-orbital missions, with a total of 365 days in space and almost 240 million kilometers, or 149 million miles, traveled.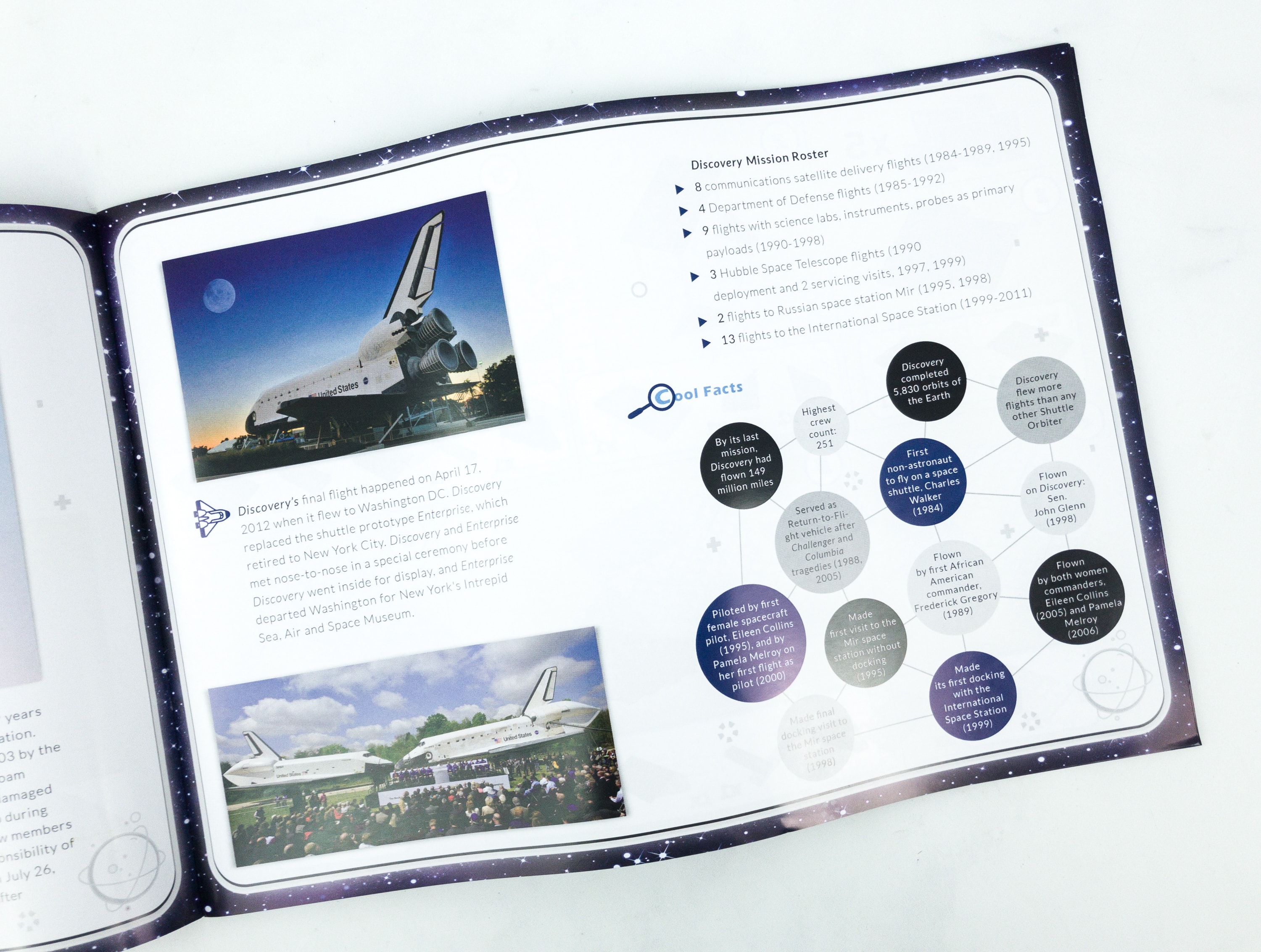 It also shuttled 184 people into space, and back to the planet, with many of them traveling more than once.
Another thing is that Discovery took to space a first non-astronaut guy in 1984, Charles Walker, who is a payload specialist. It was flown by Frederick Gregory in 1989, who was the first African-American commander, and Eileen Collins in 2000, the first female spacecraft pilot!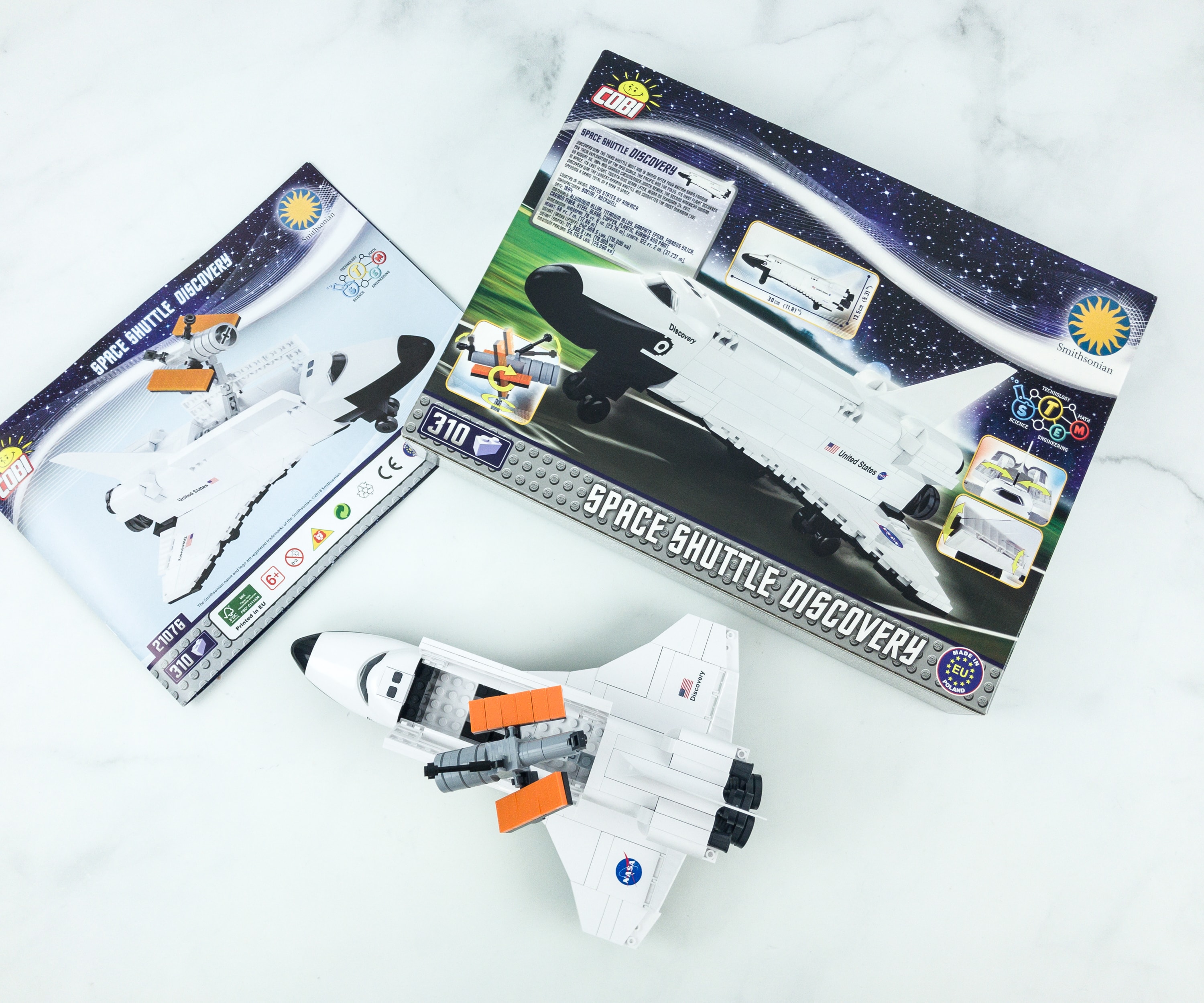 The set includes 310 blocks, and it's a part of the COBI Block's Exclusive Smithsonian collection. 
Here's the back of the craft, where the main engines are out of the whole model. The smaller ones on top are the OMS engines. We had trouble attaching these, and it was a bit frustrating!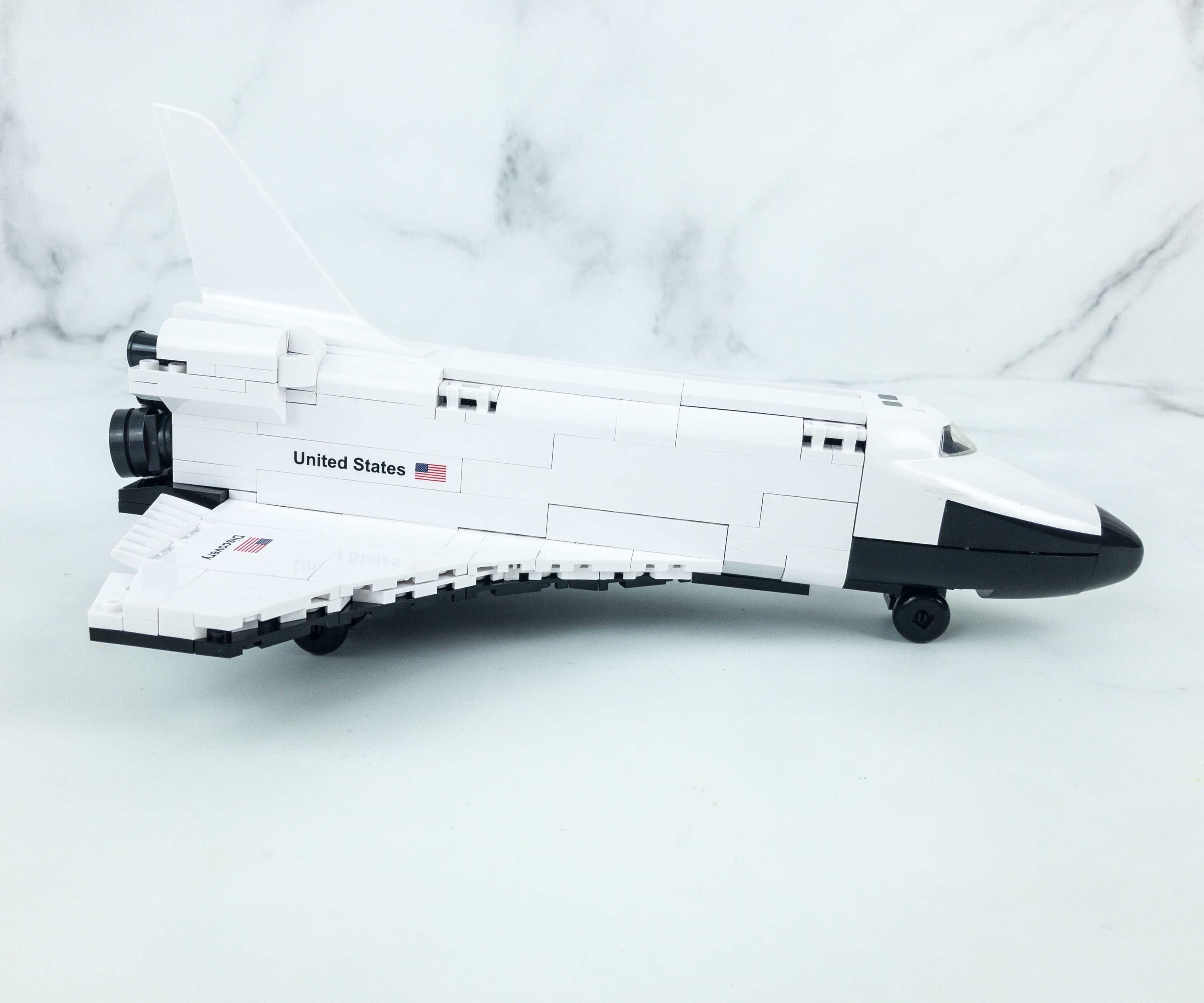 The bodywork of the whole craft has pad painting on.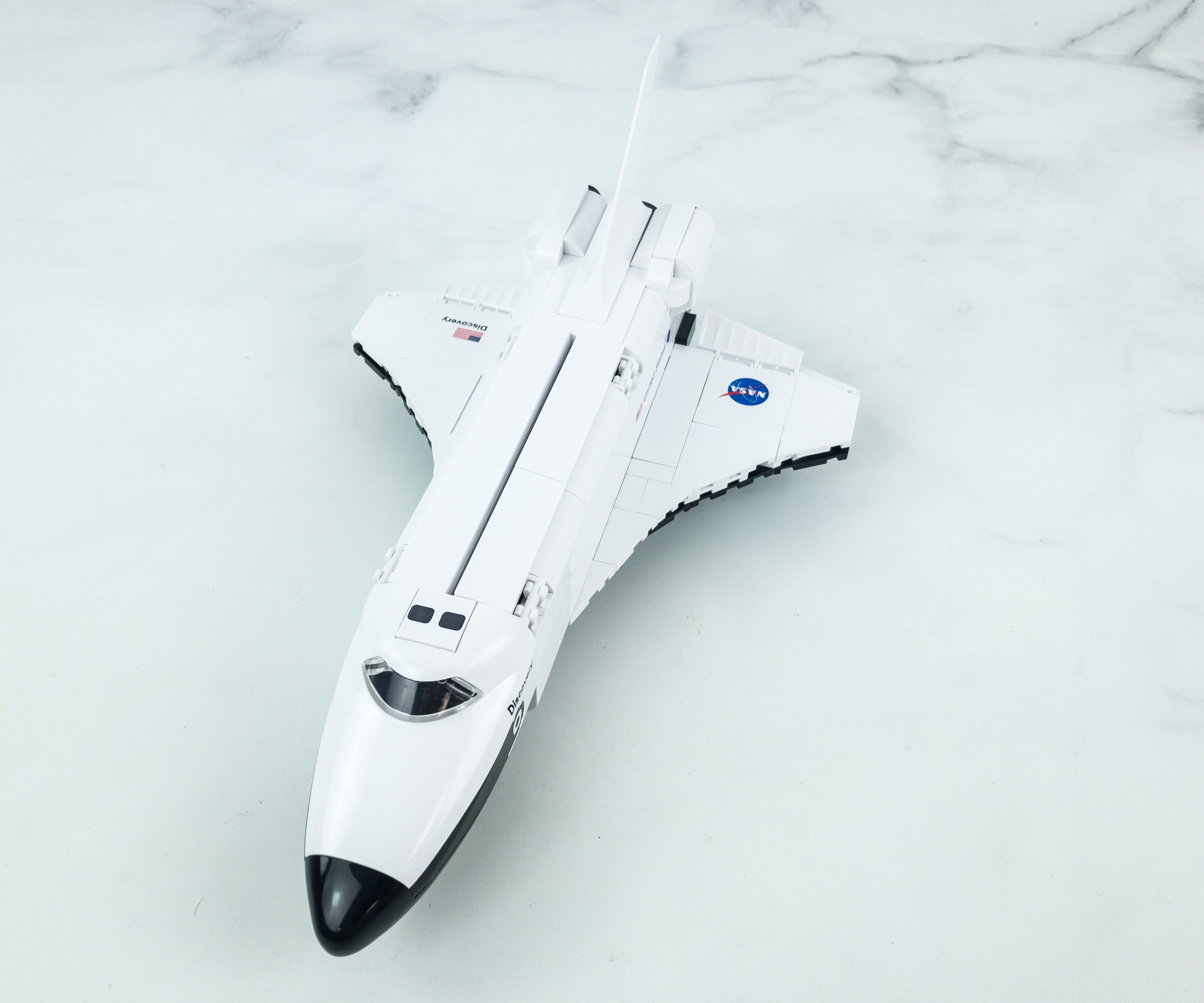 We love how it captures the spacecraft well, the details are really impressive!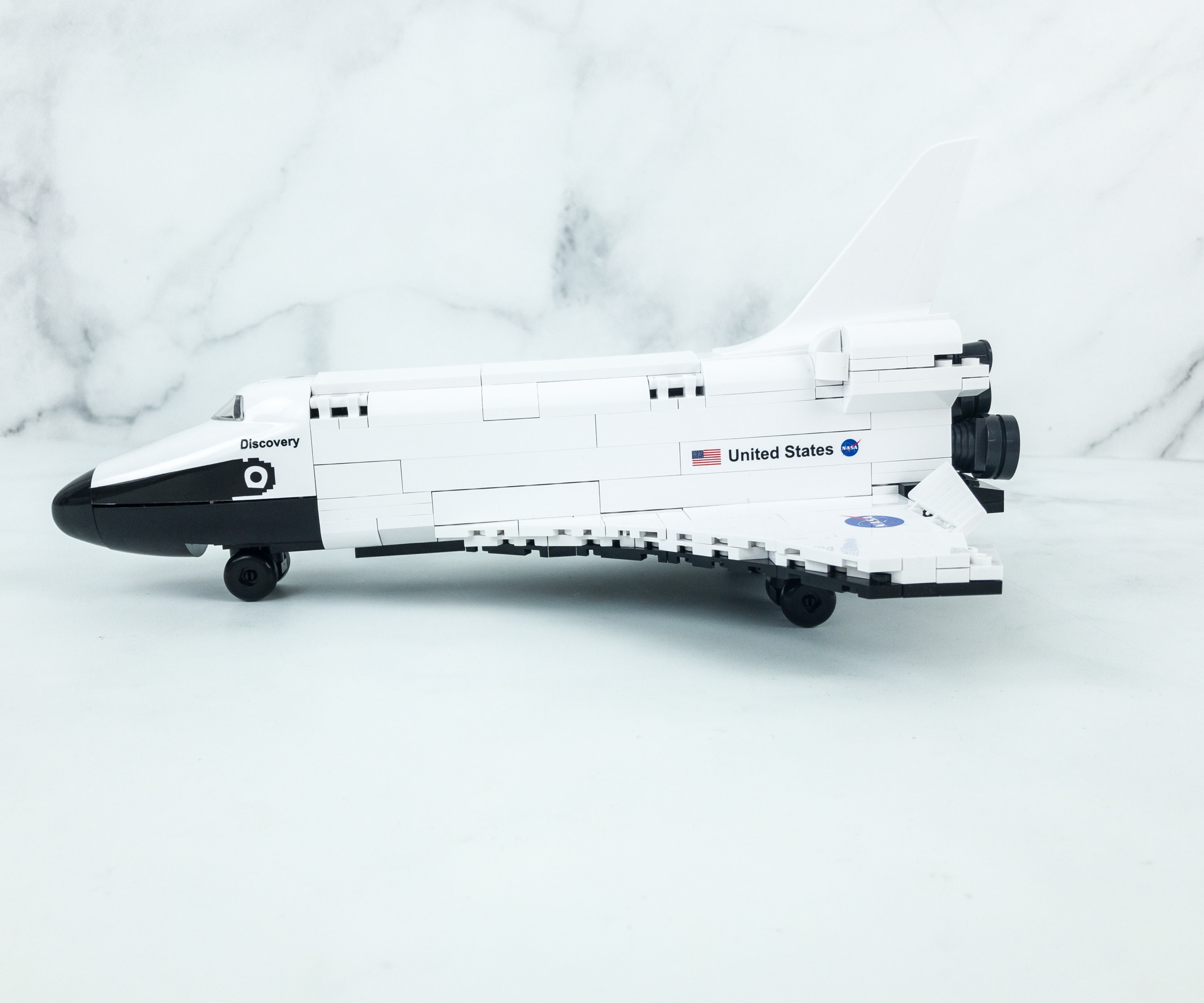 The whole model measures 300 x 190 x 135 mm.
Also, the blocks that made up this cool toy is compatible with other leading brands of construction blocks.
Here, you can see the payload doors are open, and the payload out of the craft!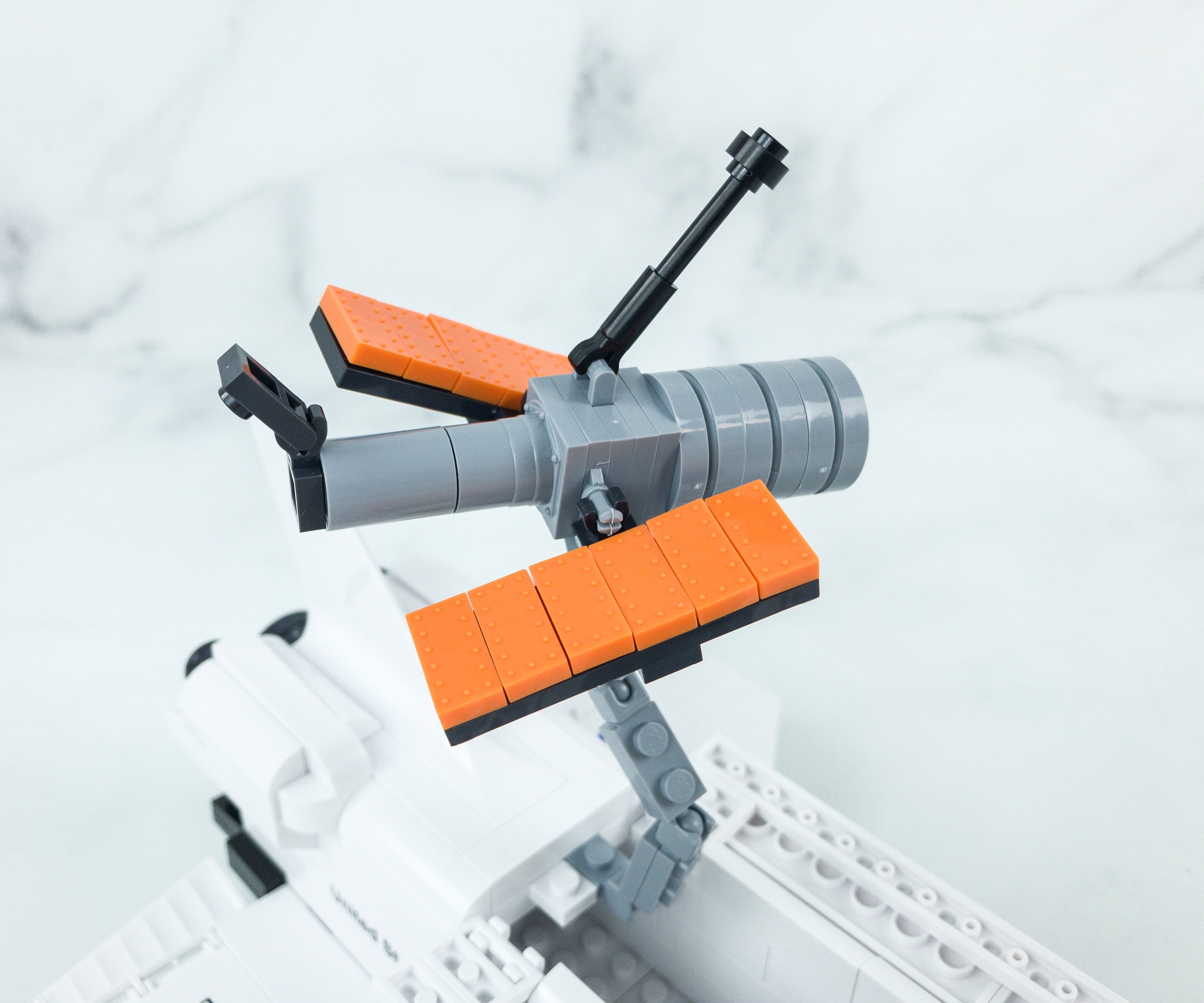 IRL, Discovery's maximum payload capacity is 55,115.6 lbs or 25,060 kg!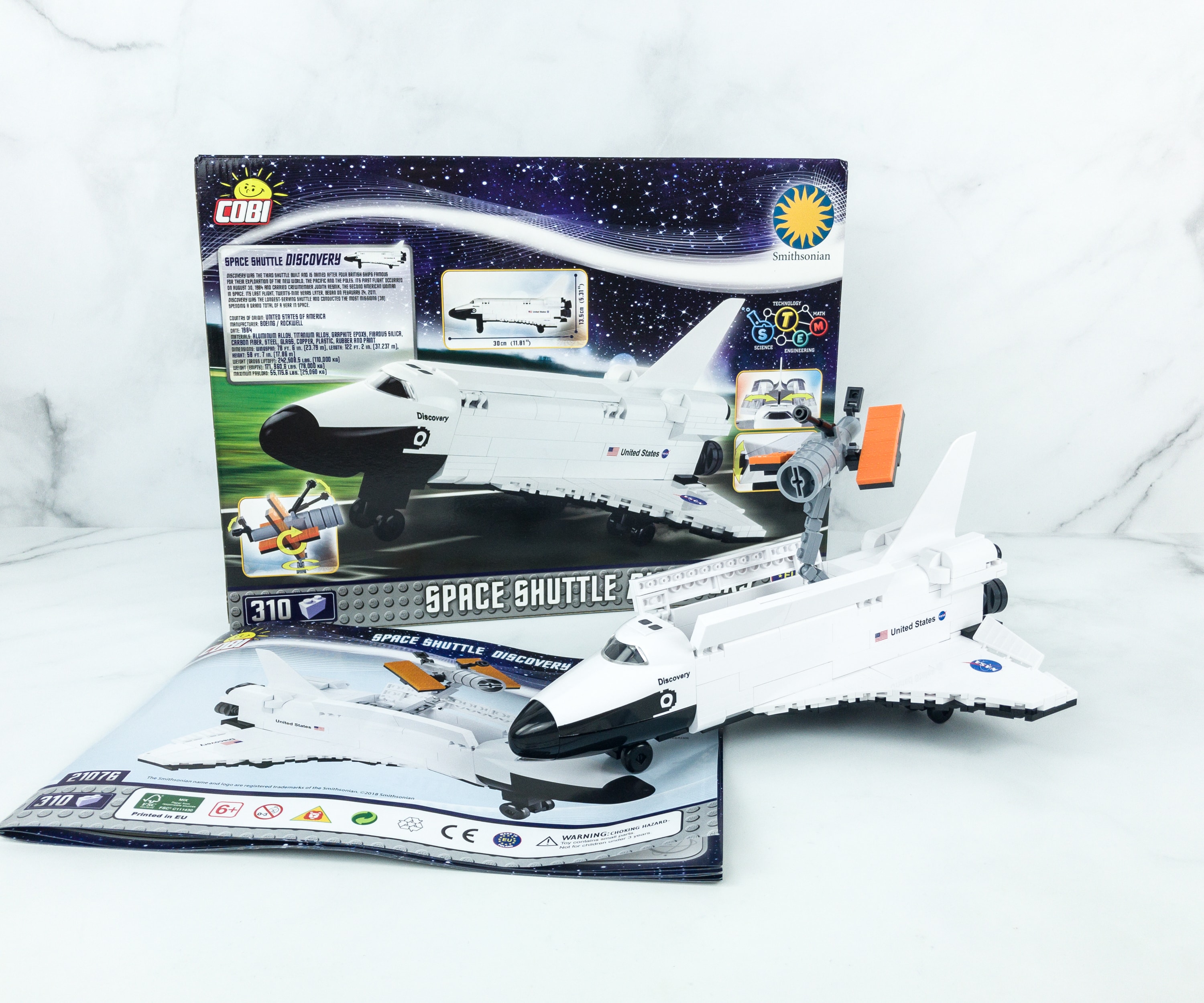 Discovery has also earned a place of honor in the collection of National Treasures, which are preserved by the Smithsonian National Air and Space Museum.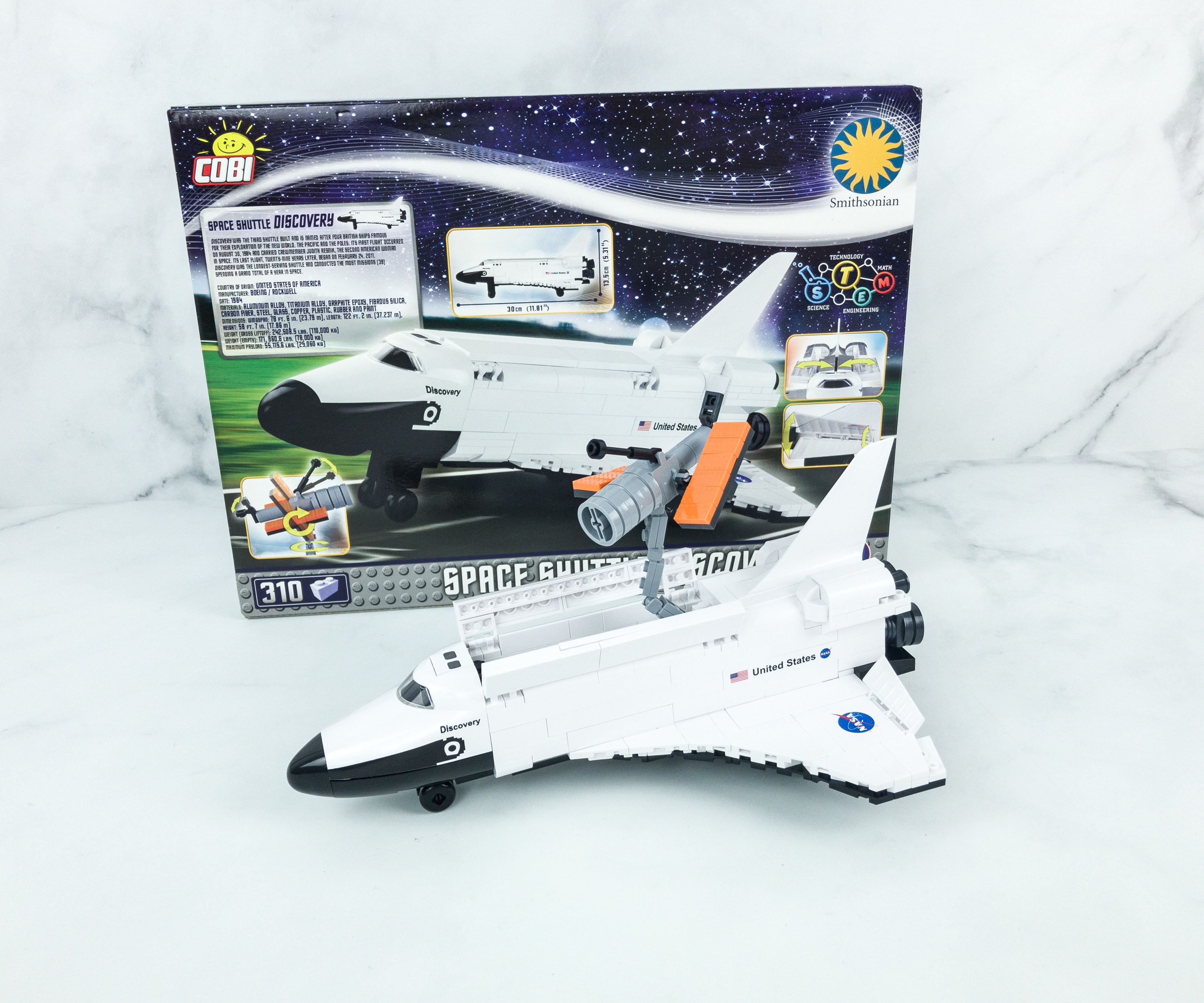 Its first mission was carried out on August 30, 1984, and on February 24, 2011, it made its last one.
It's a museum piece and we're glad to get this historic and innovative toy! My kids love learning about space, so this is really a perfect toy for them. It's fun completing the model but we wished those enginers were easlier to attached. It comes with a very detailed instruction manual, complete with fun facts and information about the spacecraft. We also tried to connect the blocks that make up this toy without other toy blocks and they're all compatible, but as promised, we'll keep this one on display after completion! Amazon STEM Toy Club is one of the best boxes that send us not only fun but a lot of learning too! My kids played with this for hours and hours with all sorts of pretend mission control play!
If you received something different than our family, let us know in the comments!