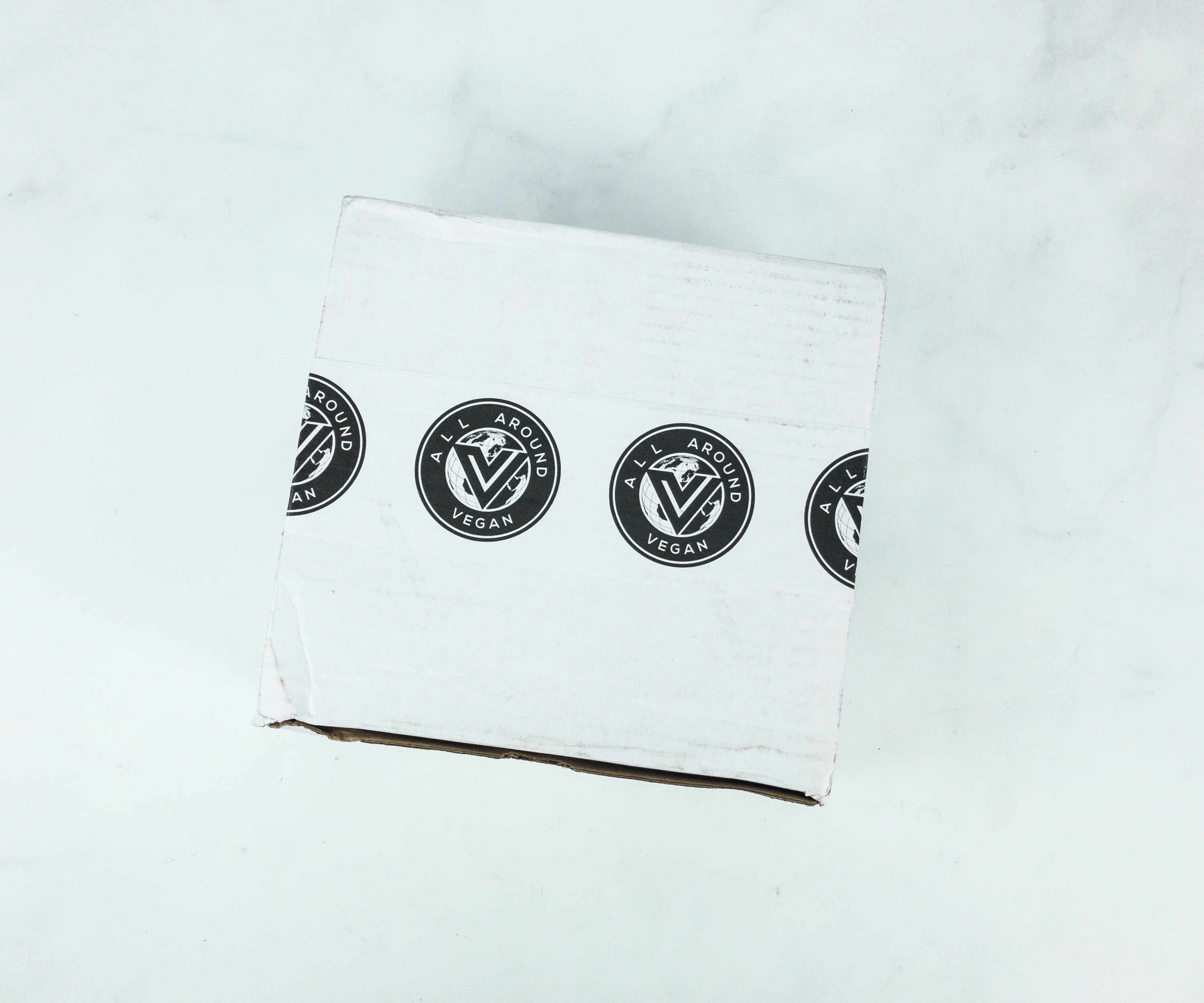 All Around Vegan Box is a subscription that caters to vegans and those interested in veganism. Each box includes items from 4 categories – a food item, a lifestyle item, a bath and body item, and an activism item. All products are cruelty-free and are curated to further support, promote, and enhance the vegan lifestyle.
DEAL:  Get 15% off your first subscription box! Use coupon code HELLO15.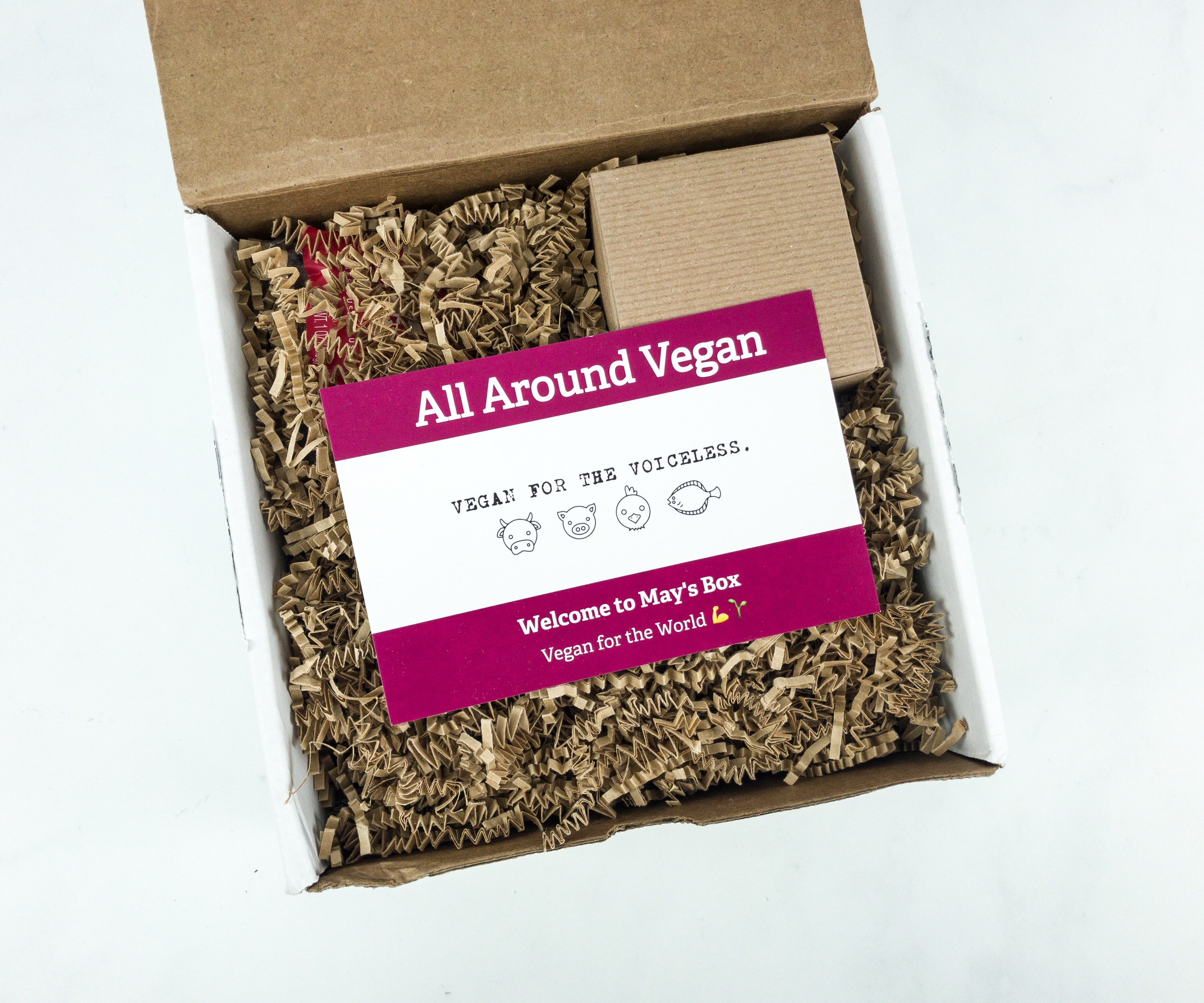 This is what it looks like upon opening. A card is on top of the items covered with brown squiggles! All the items in this box are packed and arranged to prevent them from being jostled around.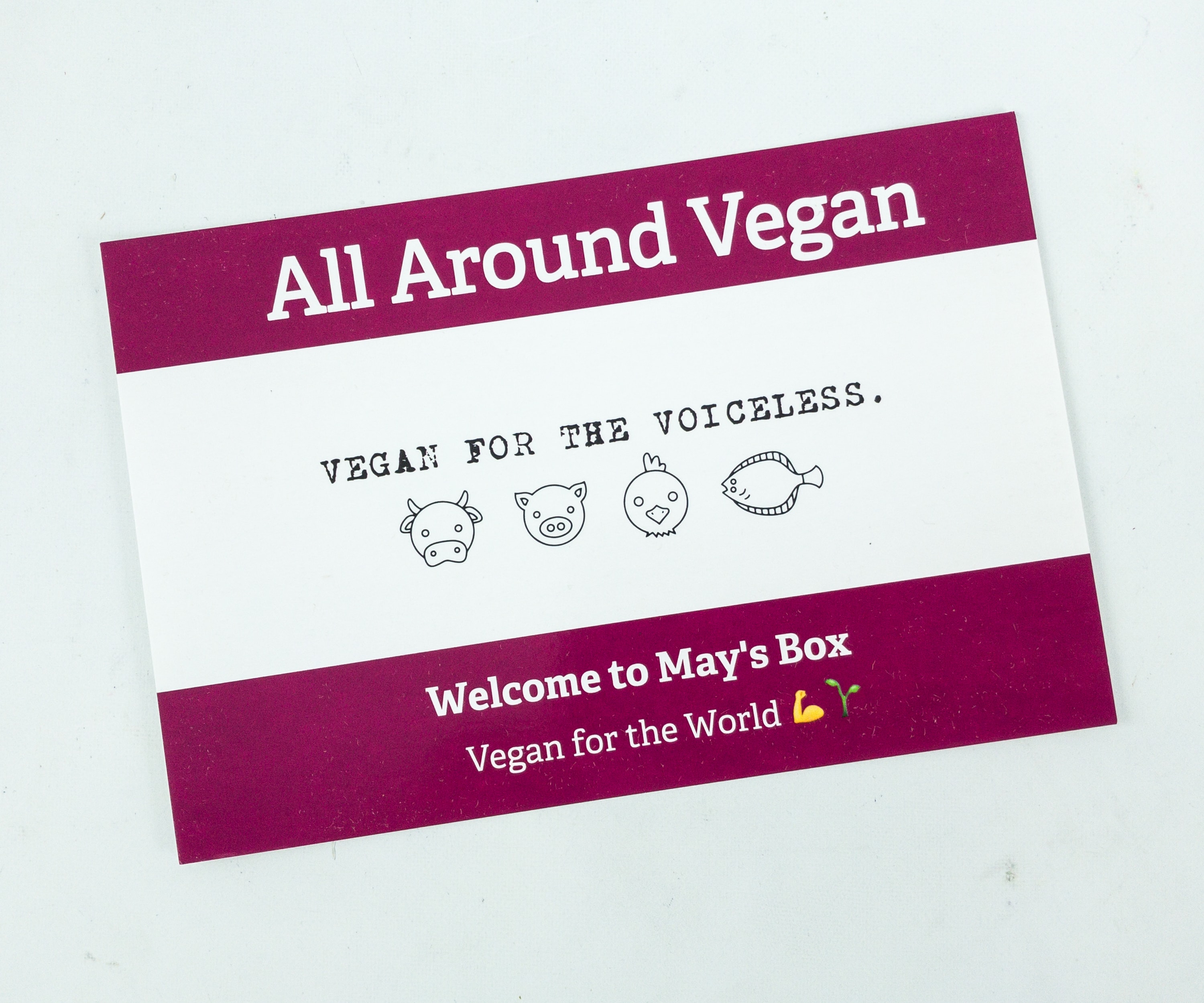 The information card contains everything you need to know about the box contents.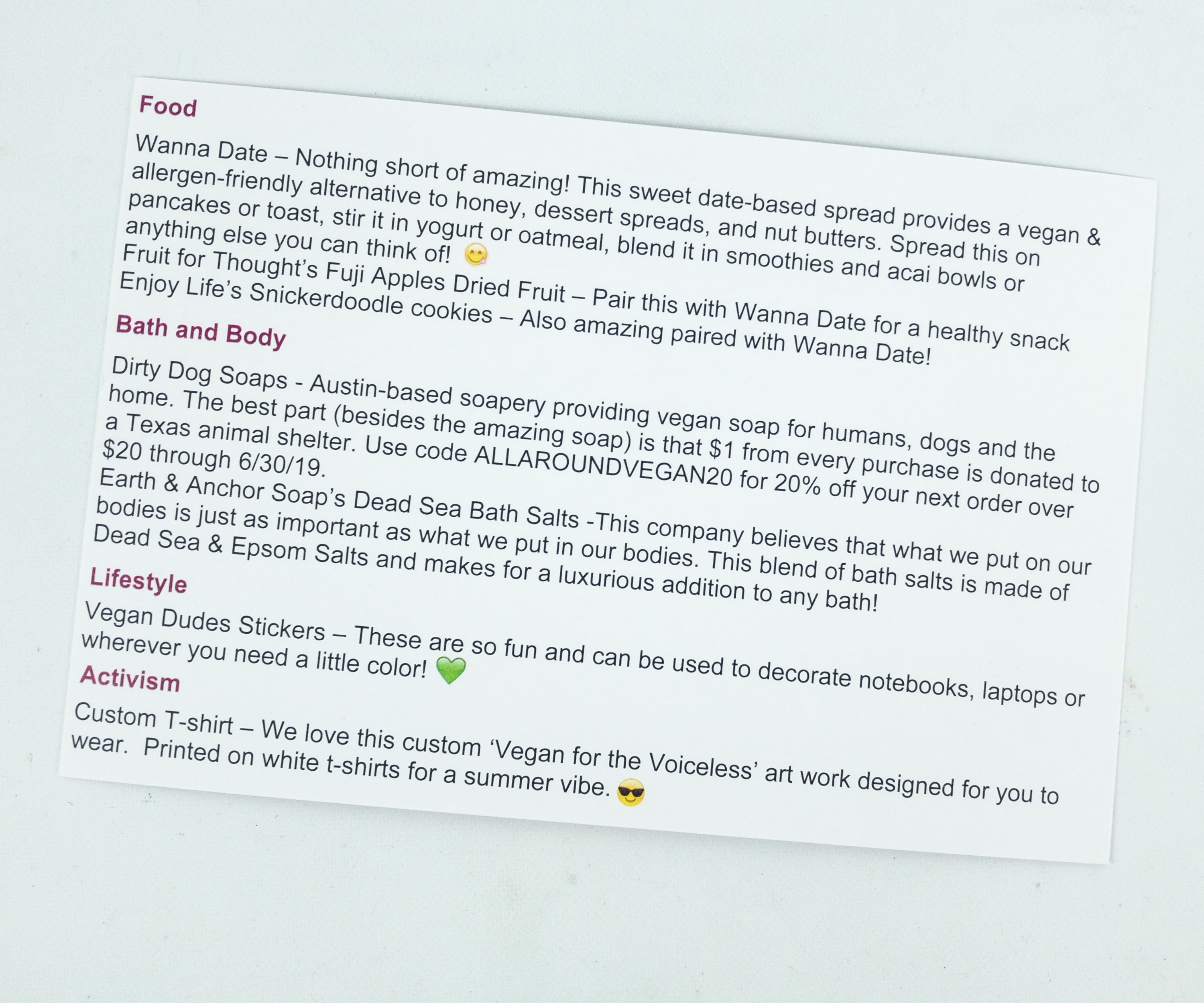 This month's box includes food items, bath and body items, lifestyle items, and activism items.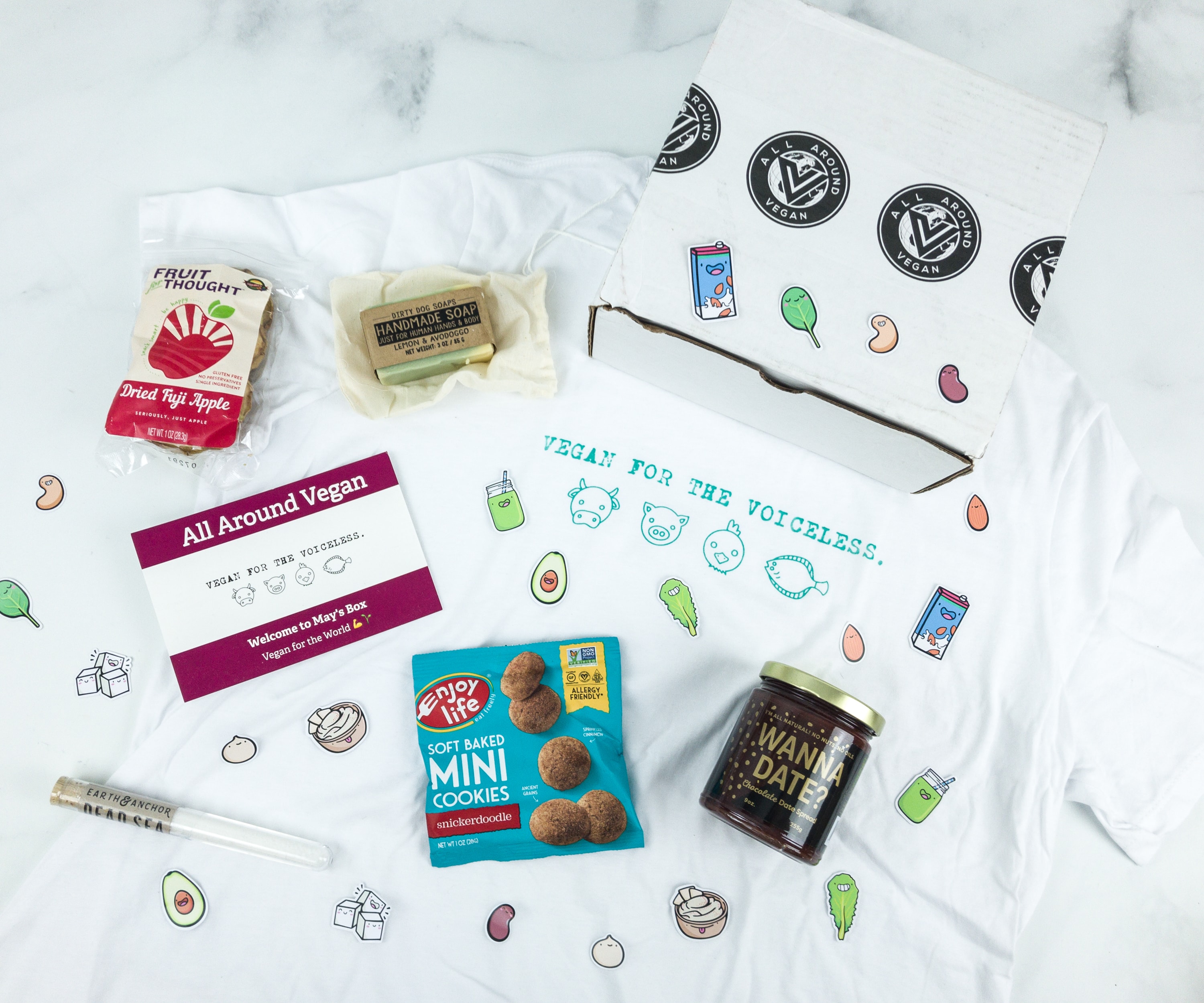 Everything in my May 2019 box!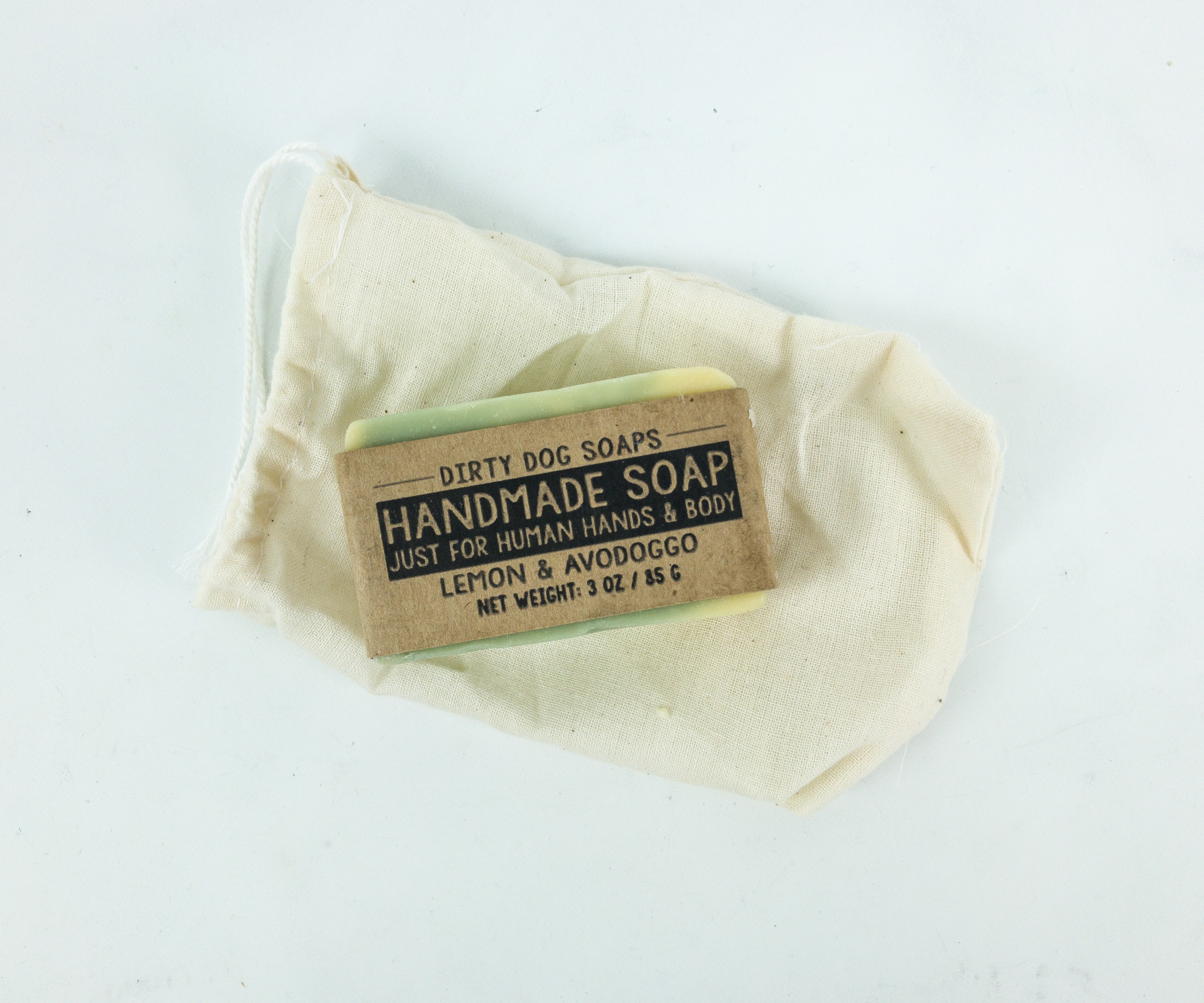 Dirty Dog Soaps in Lemon & Avodoggo. Don't get confused by this soap's name, it's intended for human use! The formula contains lemongrass and clove that is blended with lavender. It also has a musky scent from the rich woods on its base layer, and some notes of avocado.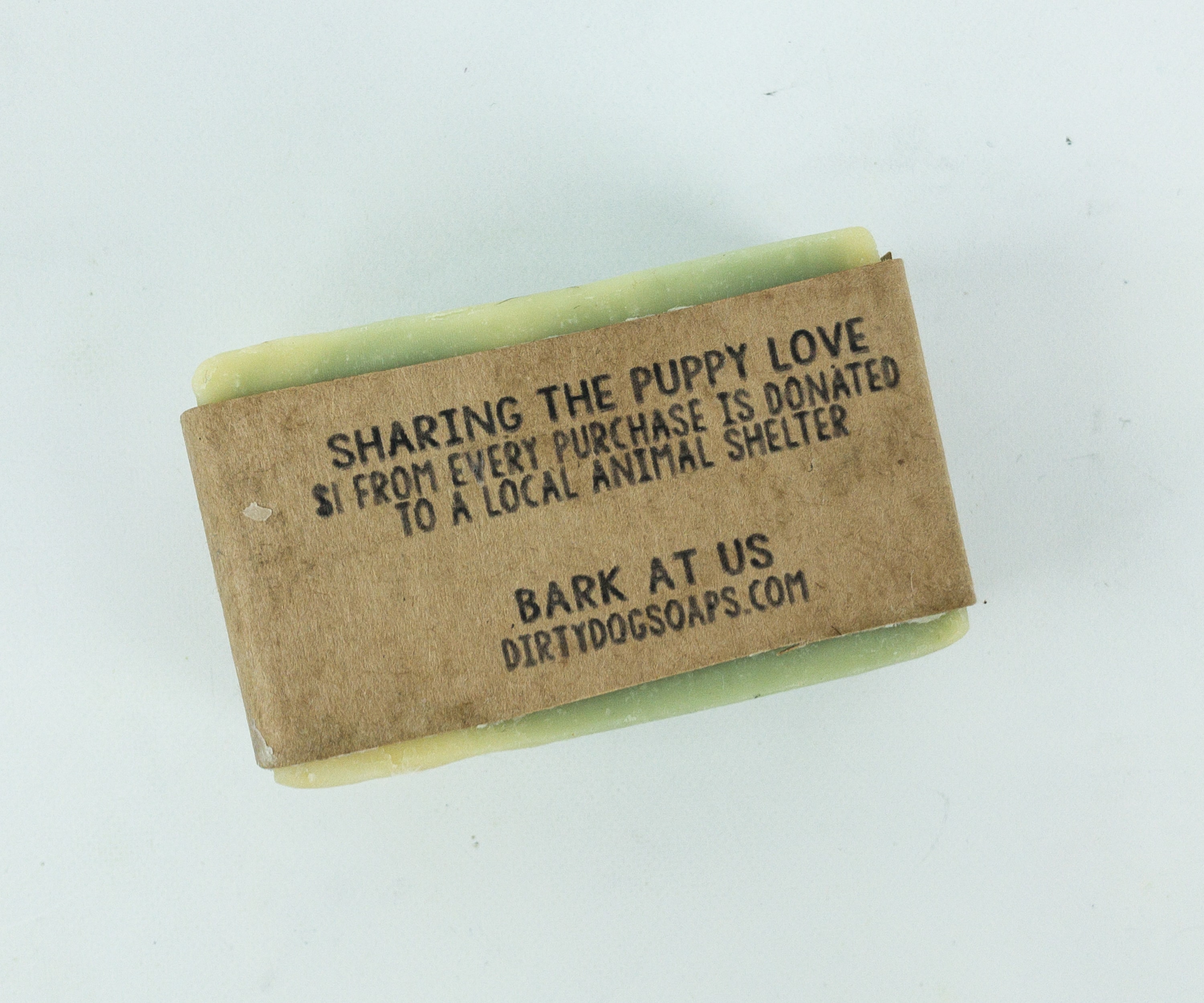 Also, $1 from every purchase is donated to an animal shelter in Austin, TX.
The soap helps cleanse the skin without stripping off healthy oils and moisture. It also contains shea butter that keeps the skin moisturized. I like its rich and creamy lather!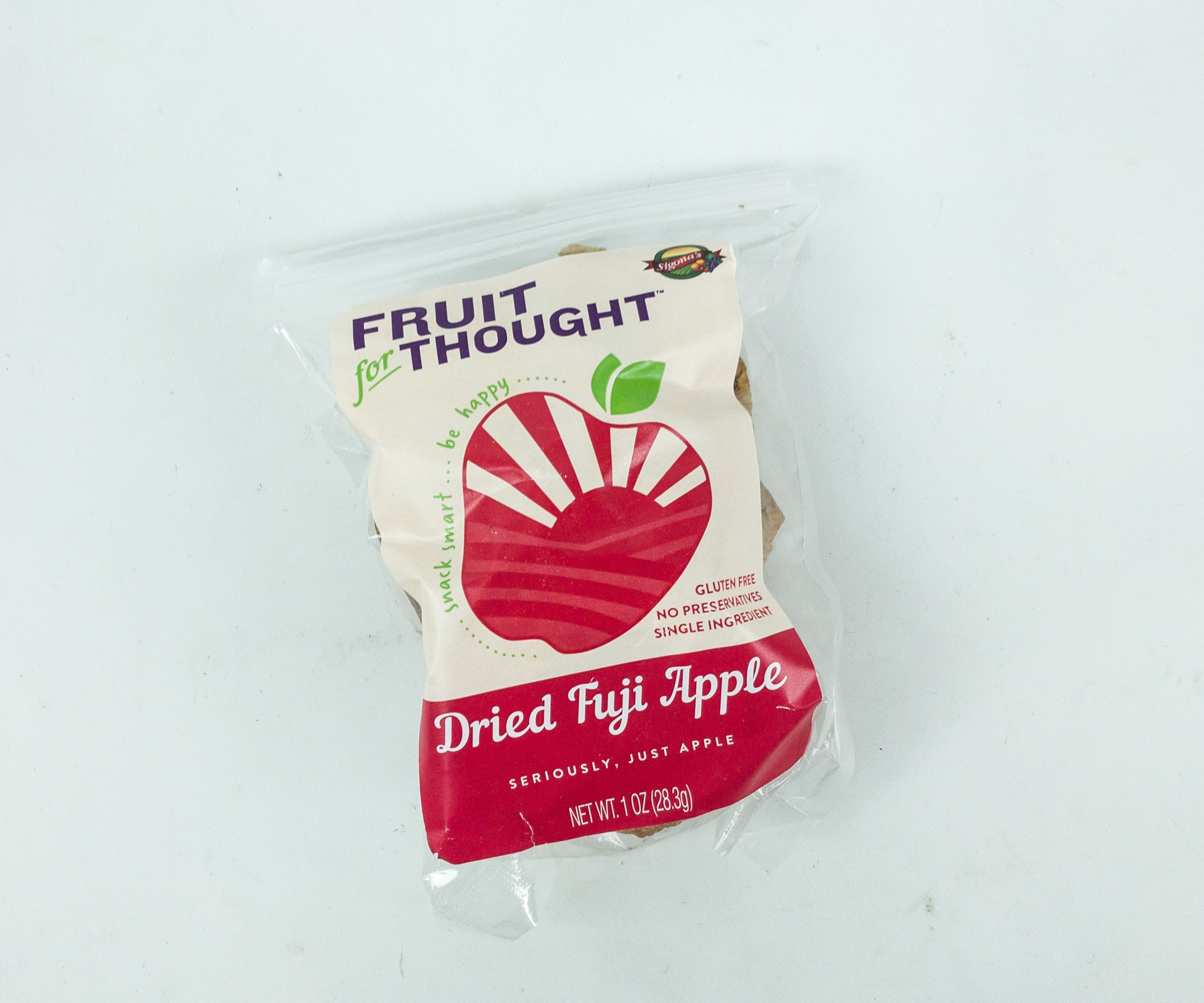 Food For Thought Dried Fuji Apple ($2.14) This pack of dried Fuji apples is a great snack when you're craving for something sweet yet healthy. It's also gluten-free and paleo-friendly.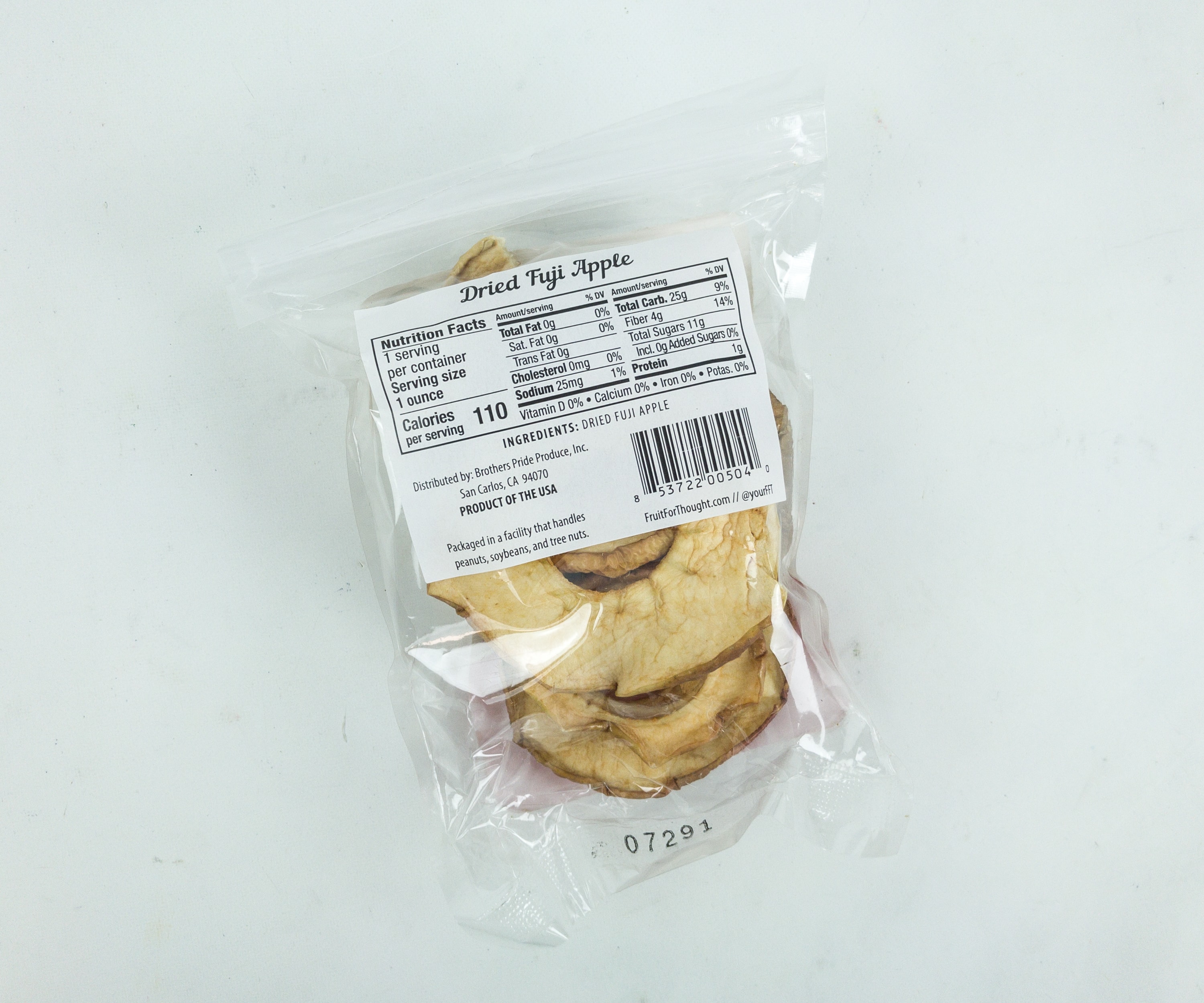 Now, I can enjoy fruits even I'm on the go, and never have to worry about the apple's core or seeds. These are cut like doughnuts, which takes away the parts that I don't need.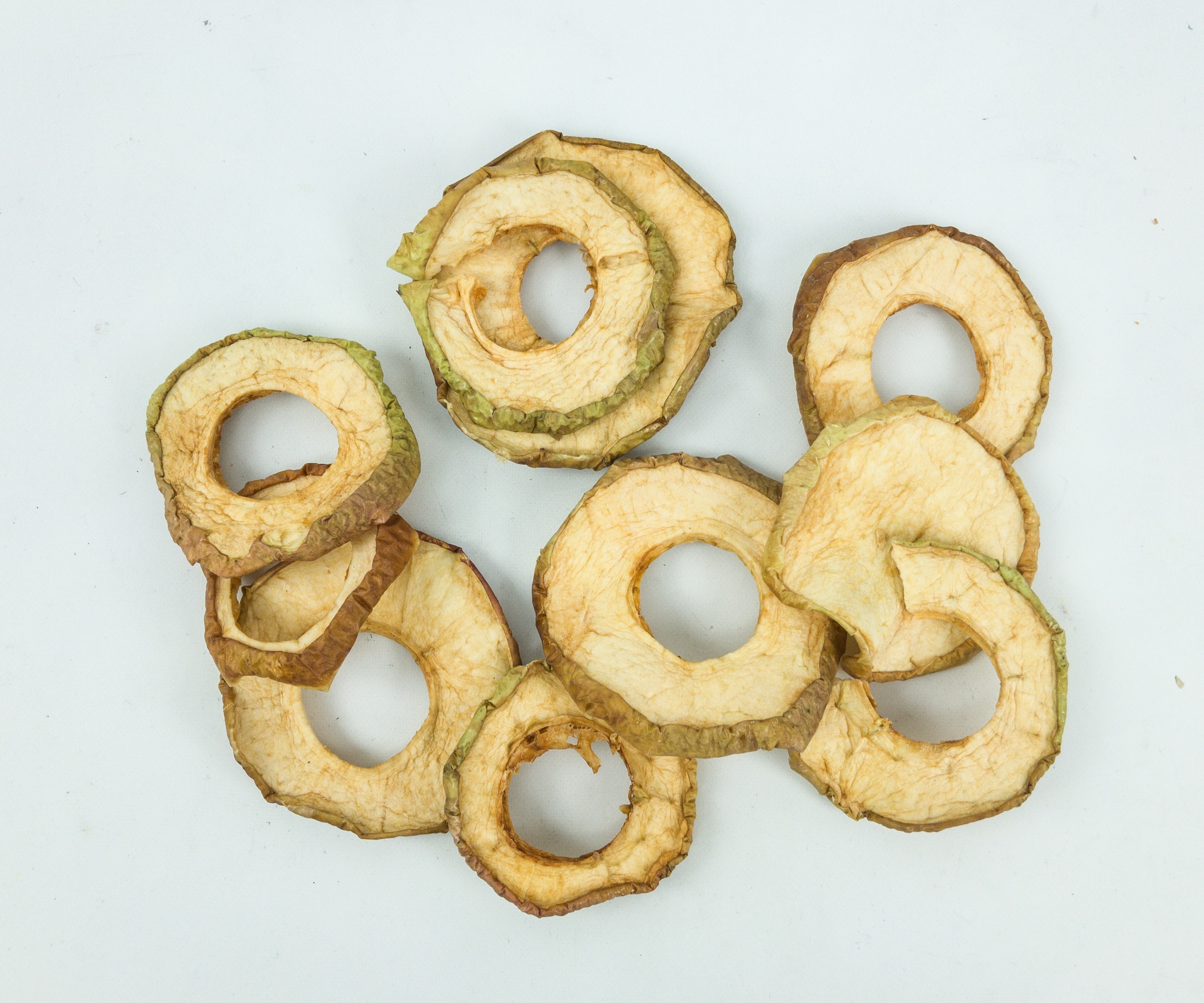 It's really a wholesome snack with no added sugar, preservatives, or anything artificial. The apples are just dried gently and slow to maintain its valuable nutrients. They taste as good as the fresh ones too, but they're just a little dry, like chips that aren't really crunchy.
Enjoy Life Soft Baked Mini Cookies in Snickerdoodle ($0.64) Another snack item that I got from this box is this pack of snickerdoodle mini cookies! These round, cinnamon-dusted cookies are allergy-friendly, gluten-free, vegan, Kosher, and Halal certified.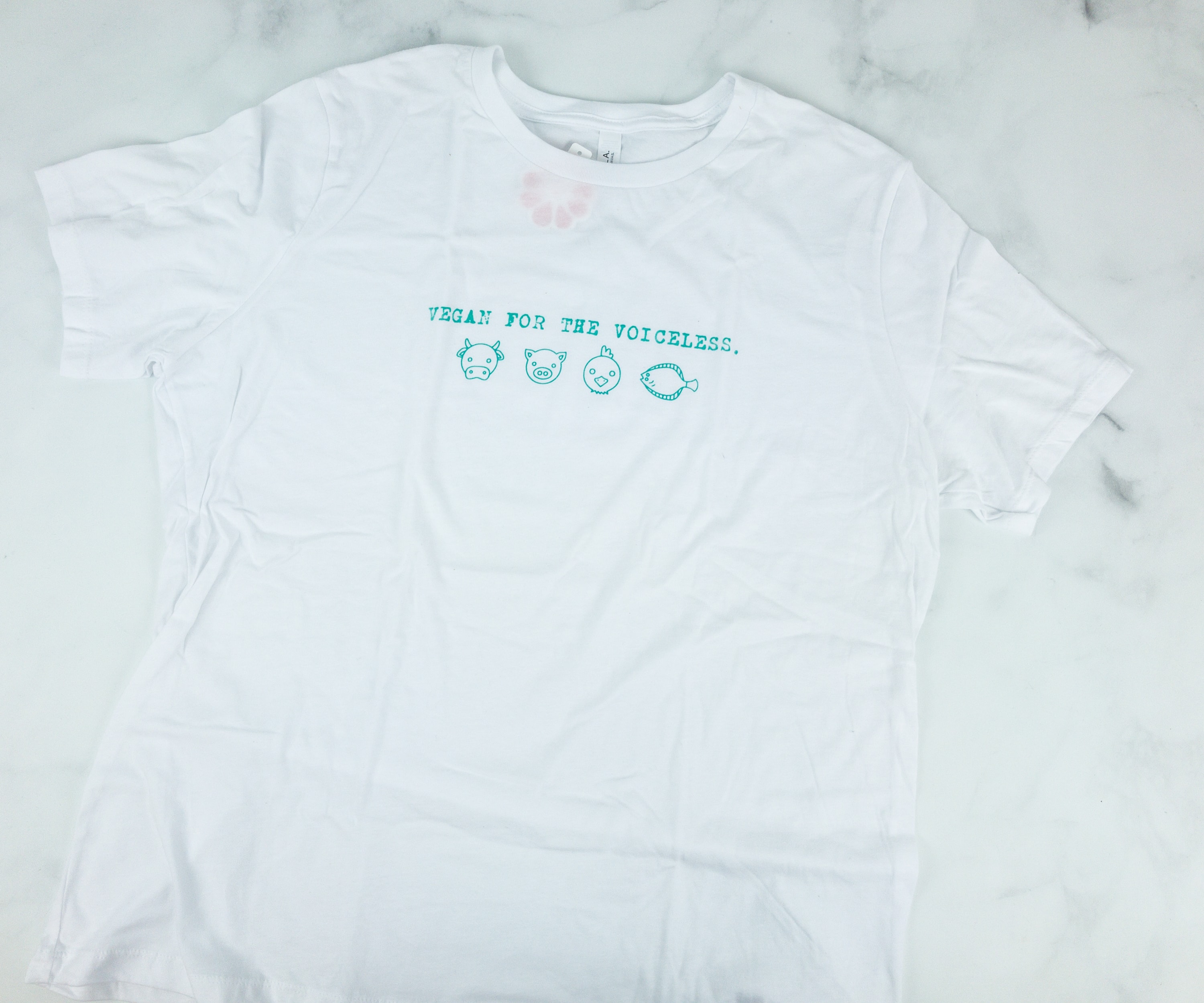 "Vegan For The Voiceless" T-Shirt. Summer calls for light-colored shirts, so they included a white shirt with some adorable animal prints, the voiceless creatures that are actually the vegans are helping!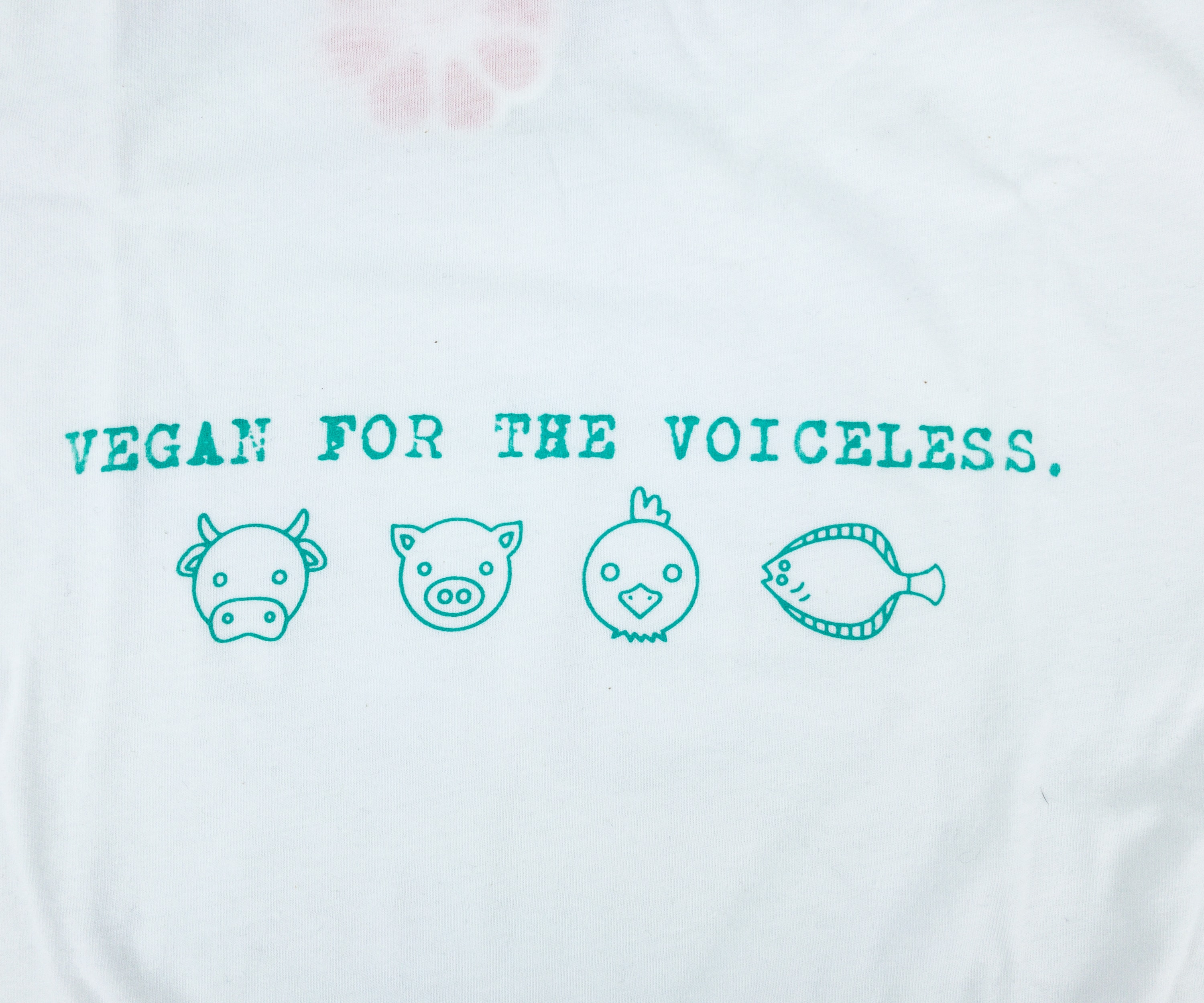 It's a good statement shirt to promote being vegan as it features the animals that we are helping if we go vegan. The fit of the shirt is just right and comfy.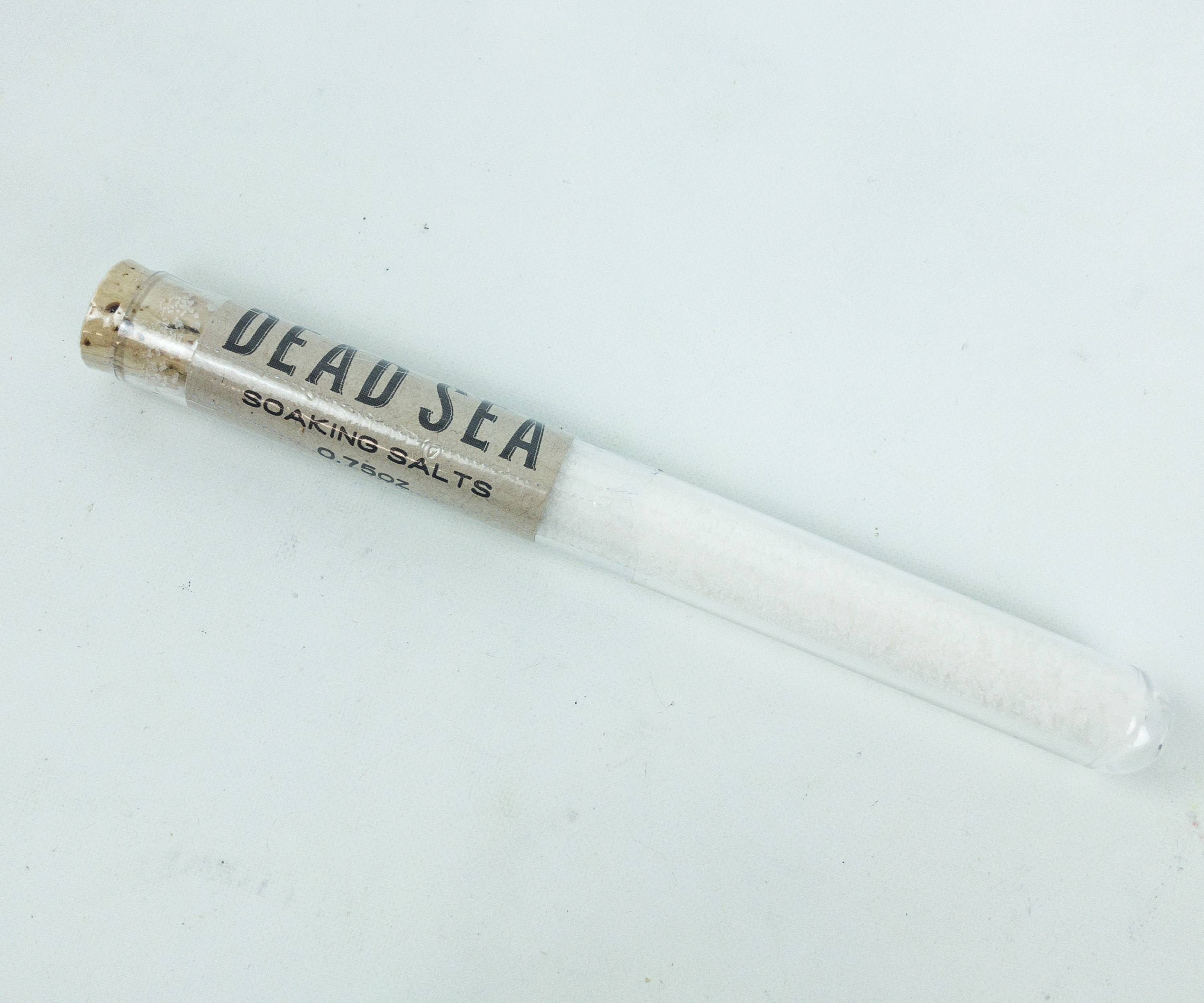 Earth & Anchor Soap's Dead Sea Bath Salts ($4) I love how they packaged this bath salt soak, it's like a container of a magical potion! The bath salts are composed of the Dead Sea and Epsom salts, which are a great addition to any bath. Just sprinkle into your warm bath water, relax, and enjoy!
The next product is in a cardboard box for protection while being in transit.
Wanna Date? Chocolate Date Spread ($12) Who can say no to chocolate spreads? This one is the healthier version because it contains antioxidant-rich dates! It's also low-calorie, nut-free and dairy-free, yet still yummy!

The label contains more information about the product. Aside from dates, it also contains cocoa powder and organic cane sugar.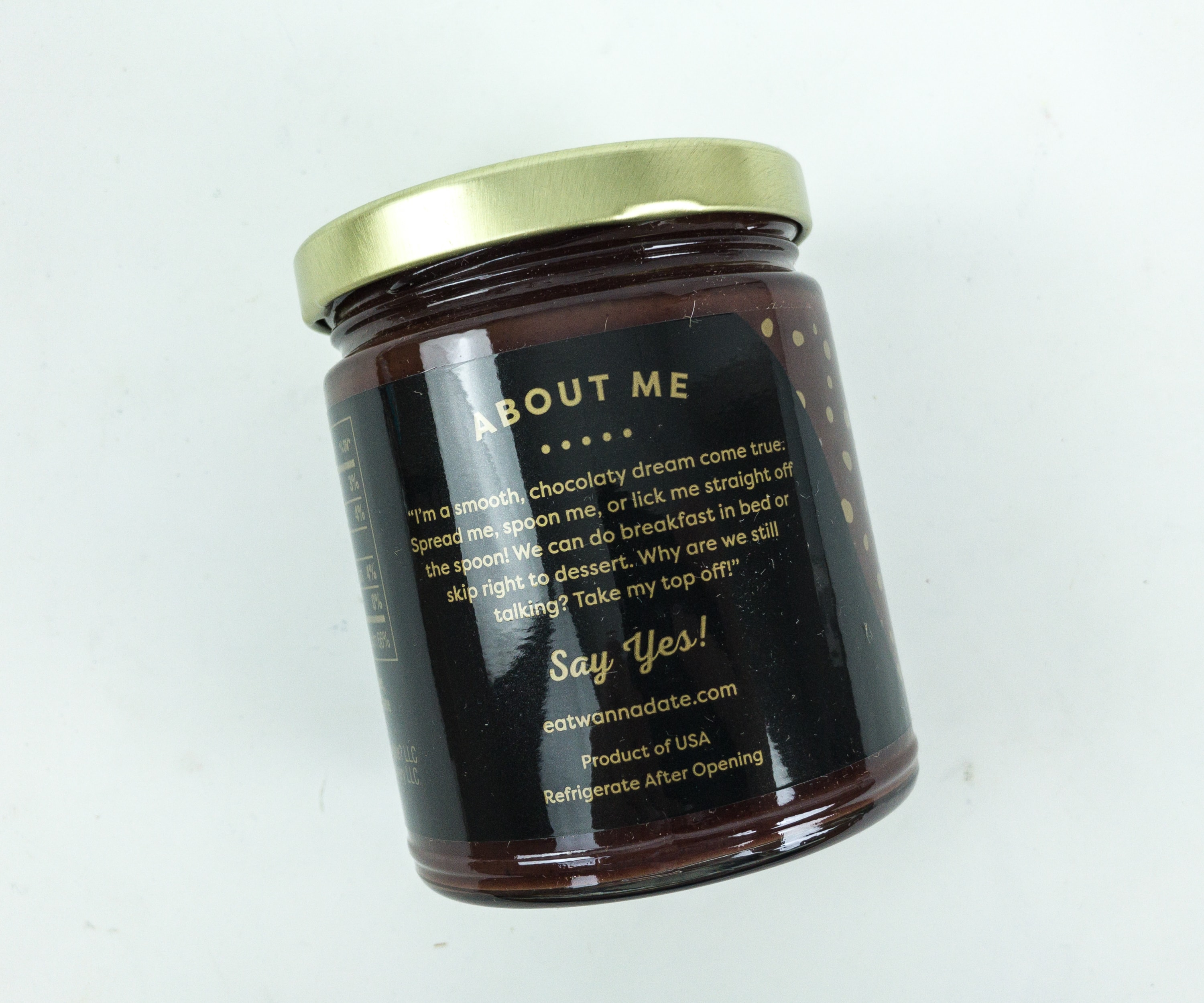 I love it on my morning toast, or as frosting to some soft pieces of bread. Breakfast or dessert, this spread is just perfectly delicious!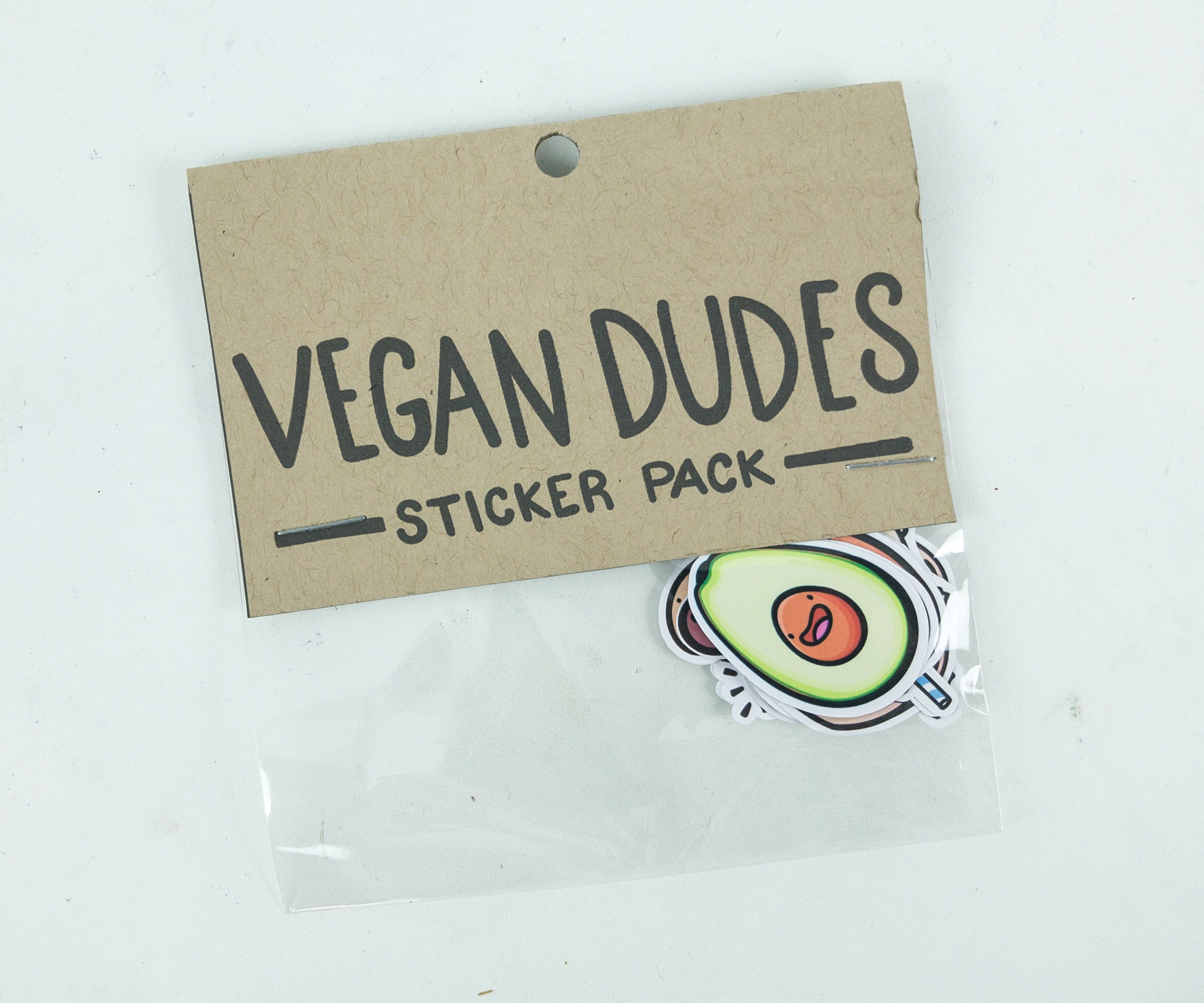 Vegan Dudes Sticker Pack ($4) It's a pack of stickers that I can use for crafting or on my bullet journal.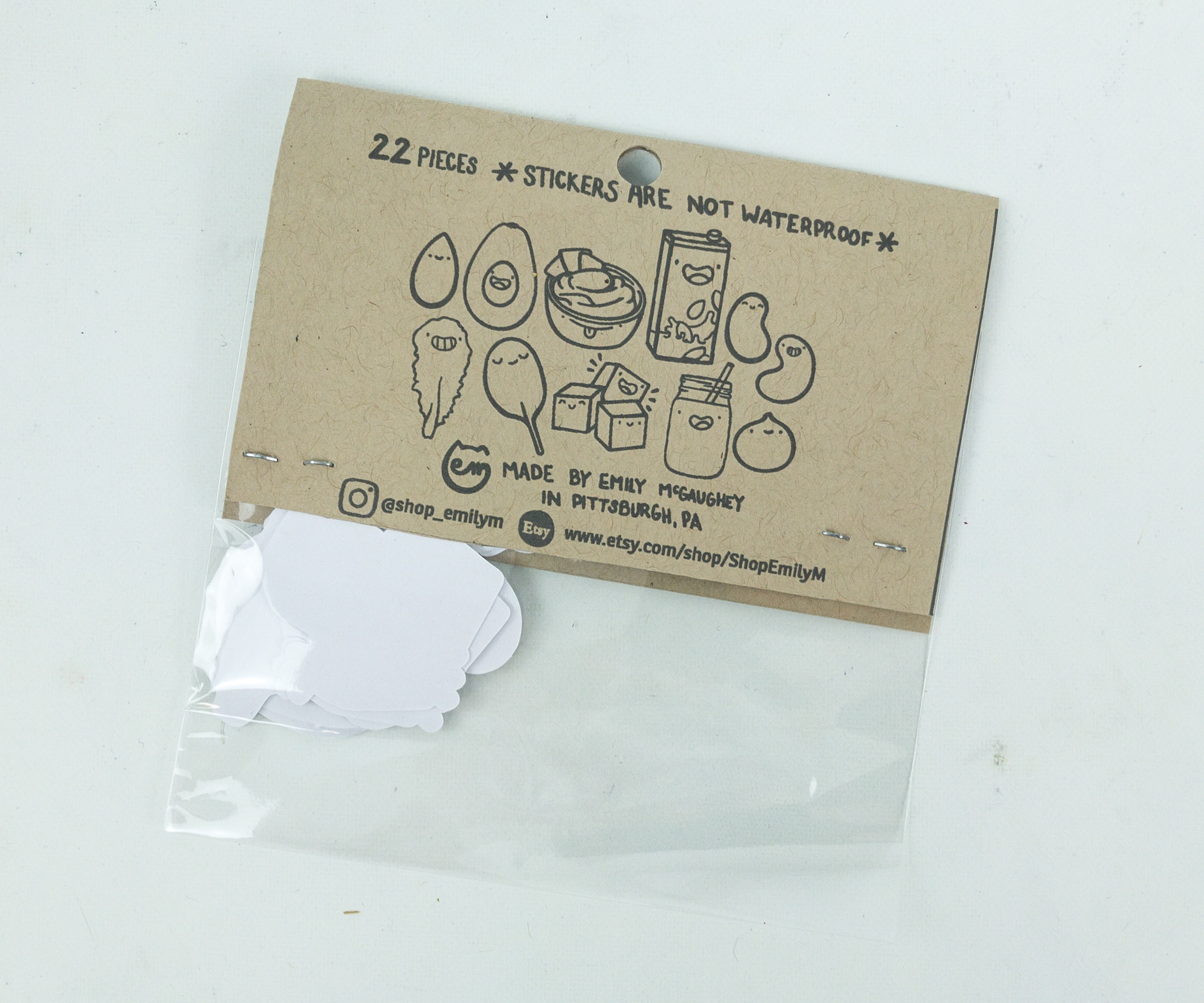 The pack contains 22 stickers, with 2 pieces per design.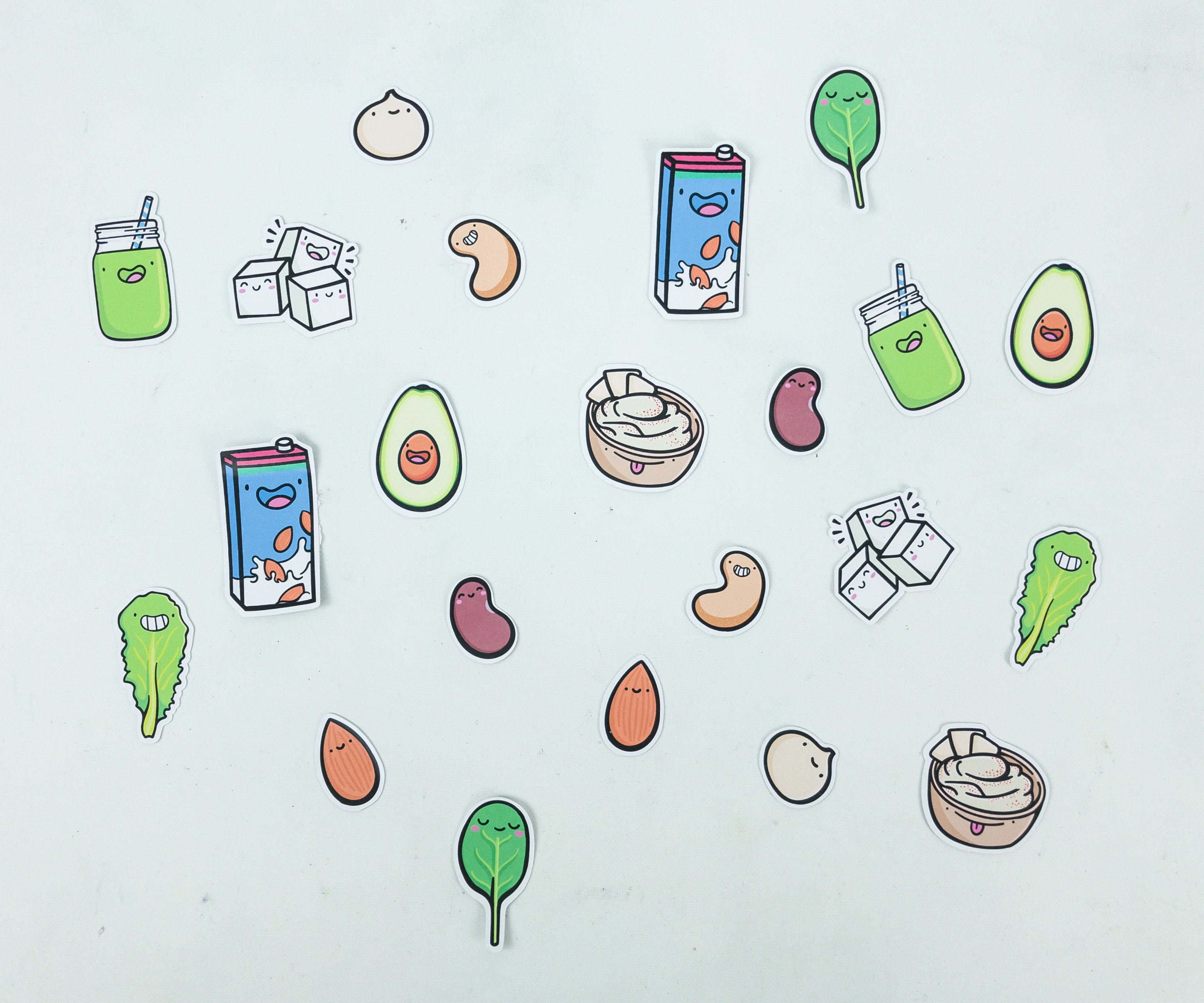 The stickers vary in size. They are all printed with an inkjet printer on a glossy sticker paper. They also stick well on dry, flat surfaces like computers, tablets, or notebooks.
All Around Vegan Box is a wonderful subscription that gives recognition to vegan brands and companies. This month's box includes another collection of useful vegan-friendly products plus other items that you can use to promote veganism. Among the inclusions, my favorites are the chocolate spread and the delicious-smelling soap. I even got a shirt and a set of stickers which are all vegan-themed! It always feels good to discover healthy and vegan products that my family and I can use, so this box is a win. Whether you're new into veganism or you've already mastered a vegan lifestyle, this subscription box is a fantastic choice! If you want to encourage others to go vegan, this box would be a great help too!
What do you think of this month's goodies from the All Around Vegan Box?