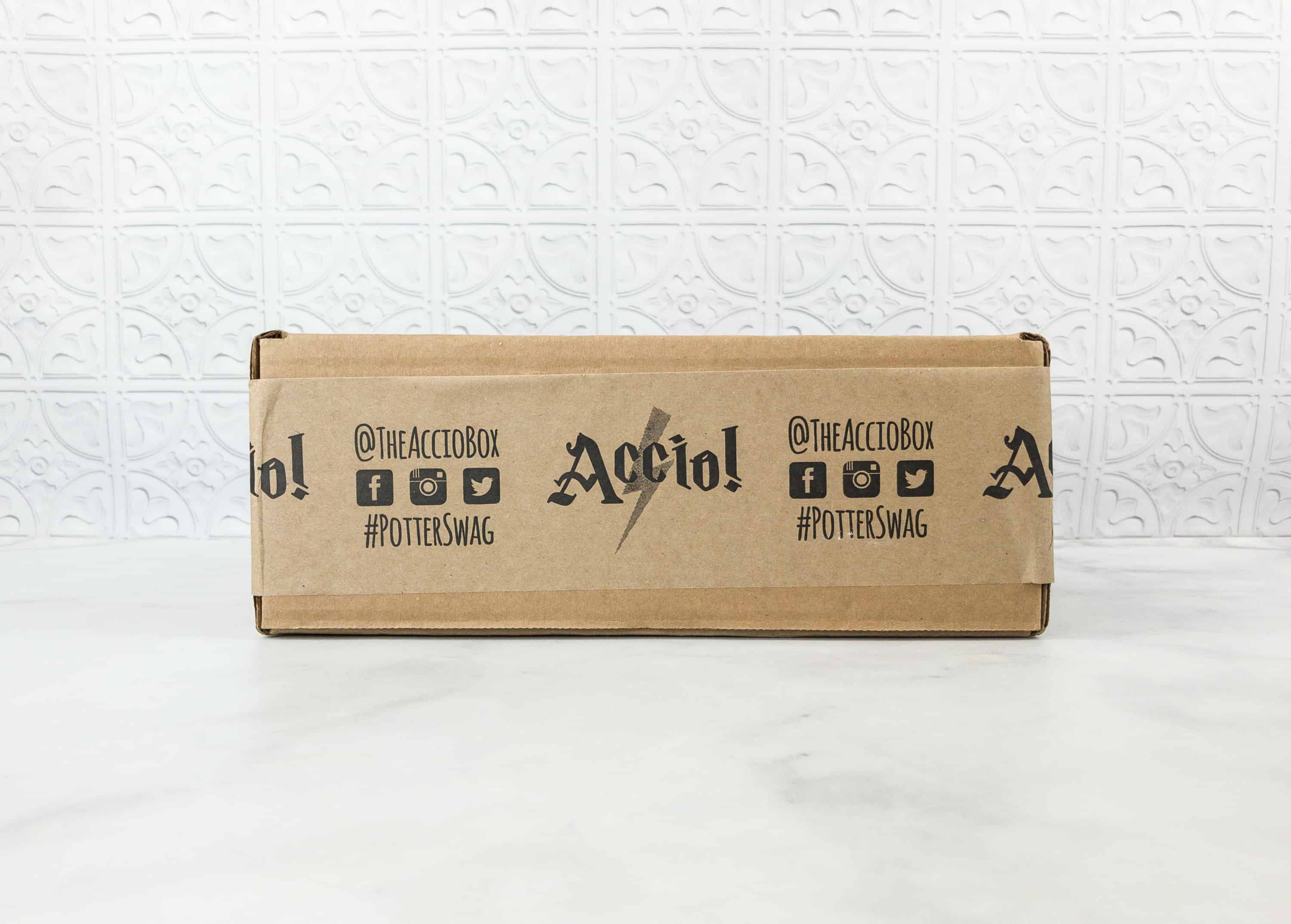 We have the first spoilers for the June 2019 Accio! Box! The theme is BOOK 4!
DEAL: Take 10% off your first subscription! Use coupon code NEWSUBSCRIBER .
The theme from April to September 2019 will be Book 2 to Book 7!
April's theme will actually be…Book 2! Yes, you've probably guessed by now. Our boxes from March to September will be the books in order! We are so excited to start this series of boxes, and we'll have an even cooler announcement about a special item coming soon.
Each box includes:
Potter Stinks/Support Cedric The Real Champion Lenticular Printed Triwizard Button!
Weird Sisters Tour Tee!
We're super excited for another collaboration with local Lawrence, KS artist Wade Kelly of WorkWagon Designs!

This is another of our super soft heather tees in a charcoal grey, designed to look like a Weird Sisters tour tee! The back will feature the band's logo along with a list of dates and cities, just like a real band tee. ?✨ Details on June's release date and time will be coming soon! Keep an eye on our feed. ?
Are you getting Accio box?