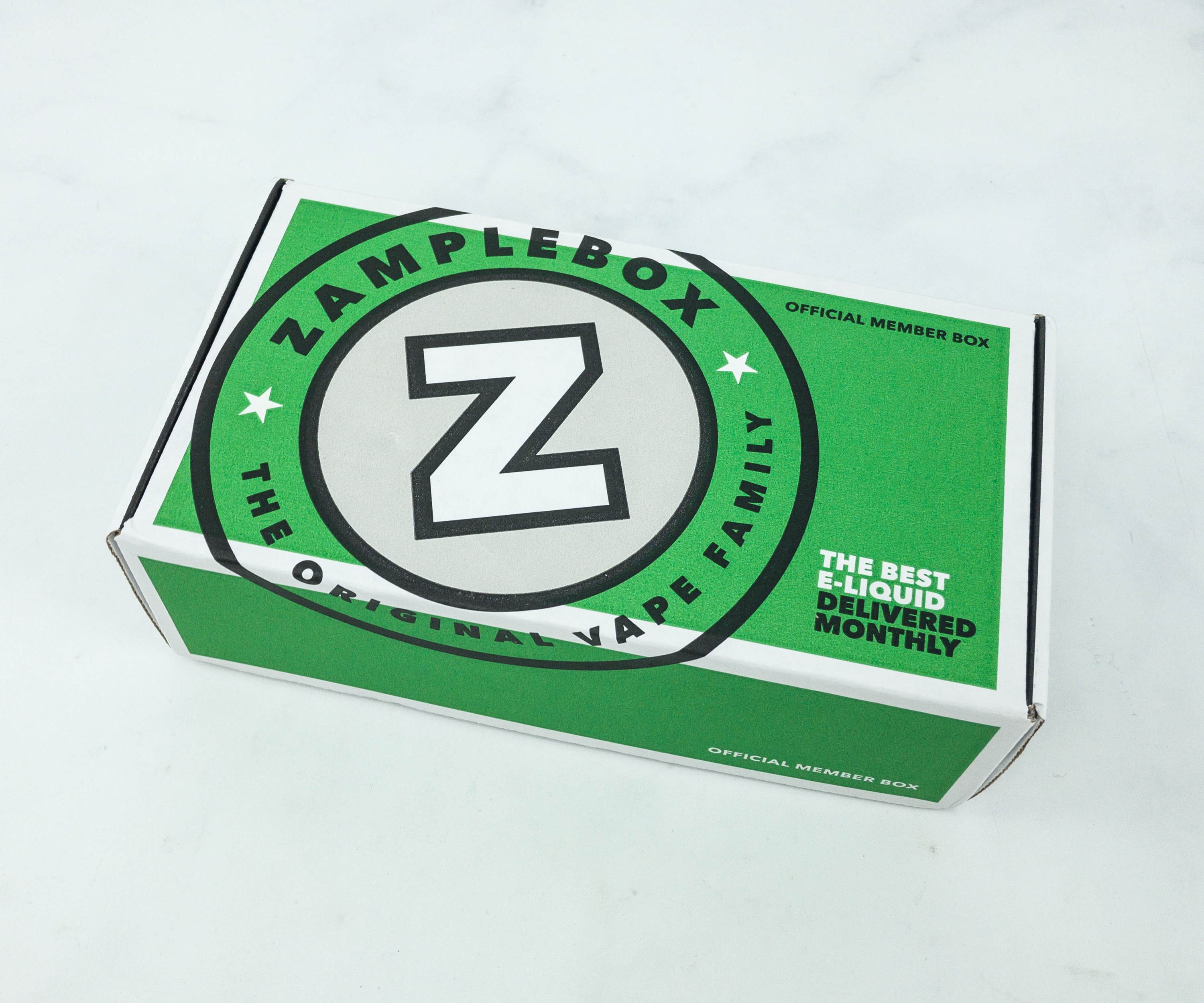 ZampleBox is a monthly e-juice/vaping subscription box. Every month you'll receive 3 ($23.99), 6 ($33.99), or 11 ($53.99) premium, American-made e-liquid bottles. Zamplebox has a ton of juice preference features that allow them to deliver a box that is customized to your taste preferences.
This is a review of the 11 bottles $53.99 per month box.
DEAL: Get 10% off your first box with coupon code ZBTEN!
It's well packaged to ensure that there will be no leaks or damages during shipping.
All ZampleBox Memberships now include ZB Wholesale ($9.99/month value) for FREE! You'll get access to special member-only vape deals as well as the wholesale shop.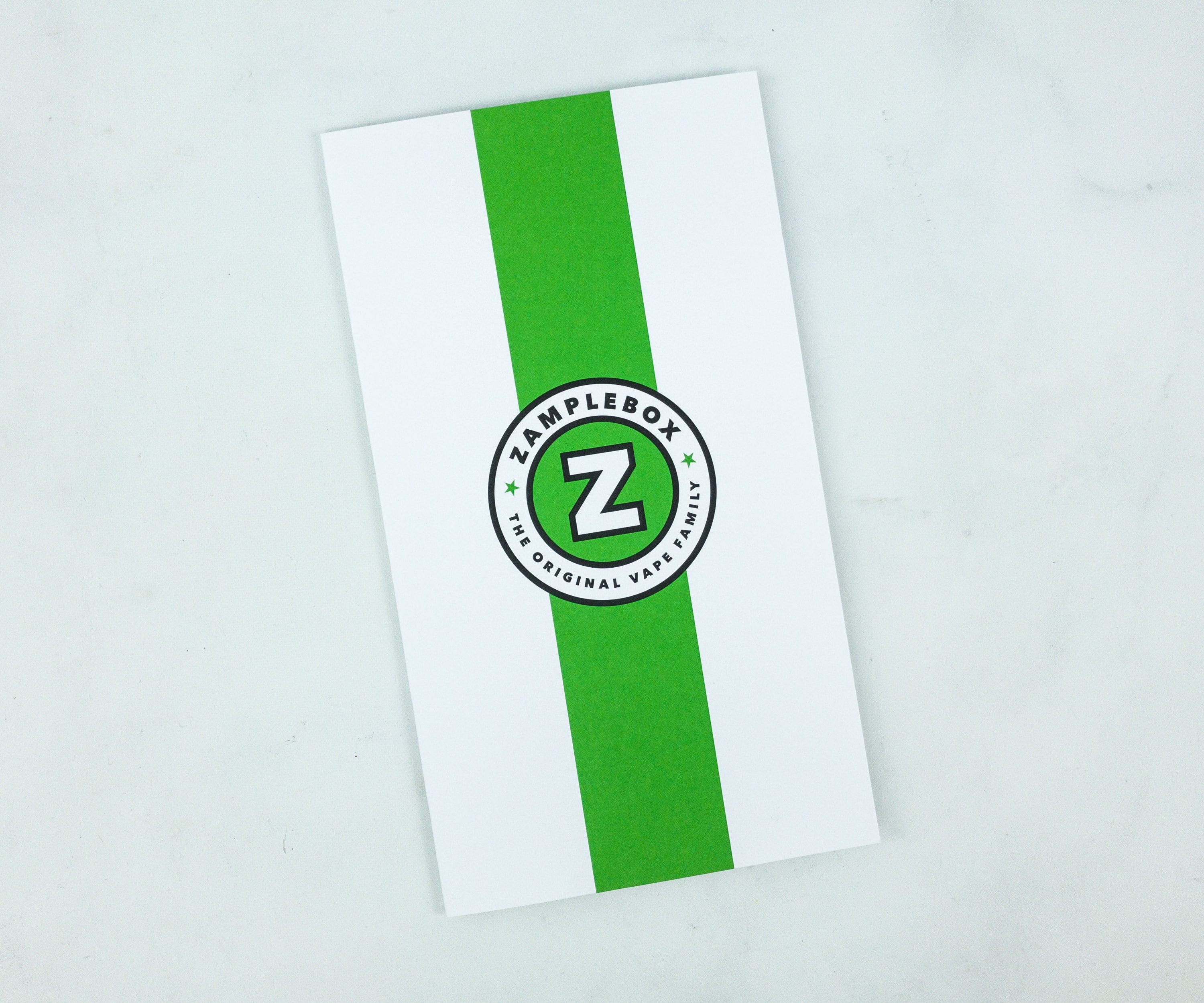 Also included in the box is an information sheet that lists all the e-juices in your box for the month.
Brand labeling on e-juice is notoriously cryptic, so it's sometimes a bit of a challenge to match up the listings with the bottles.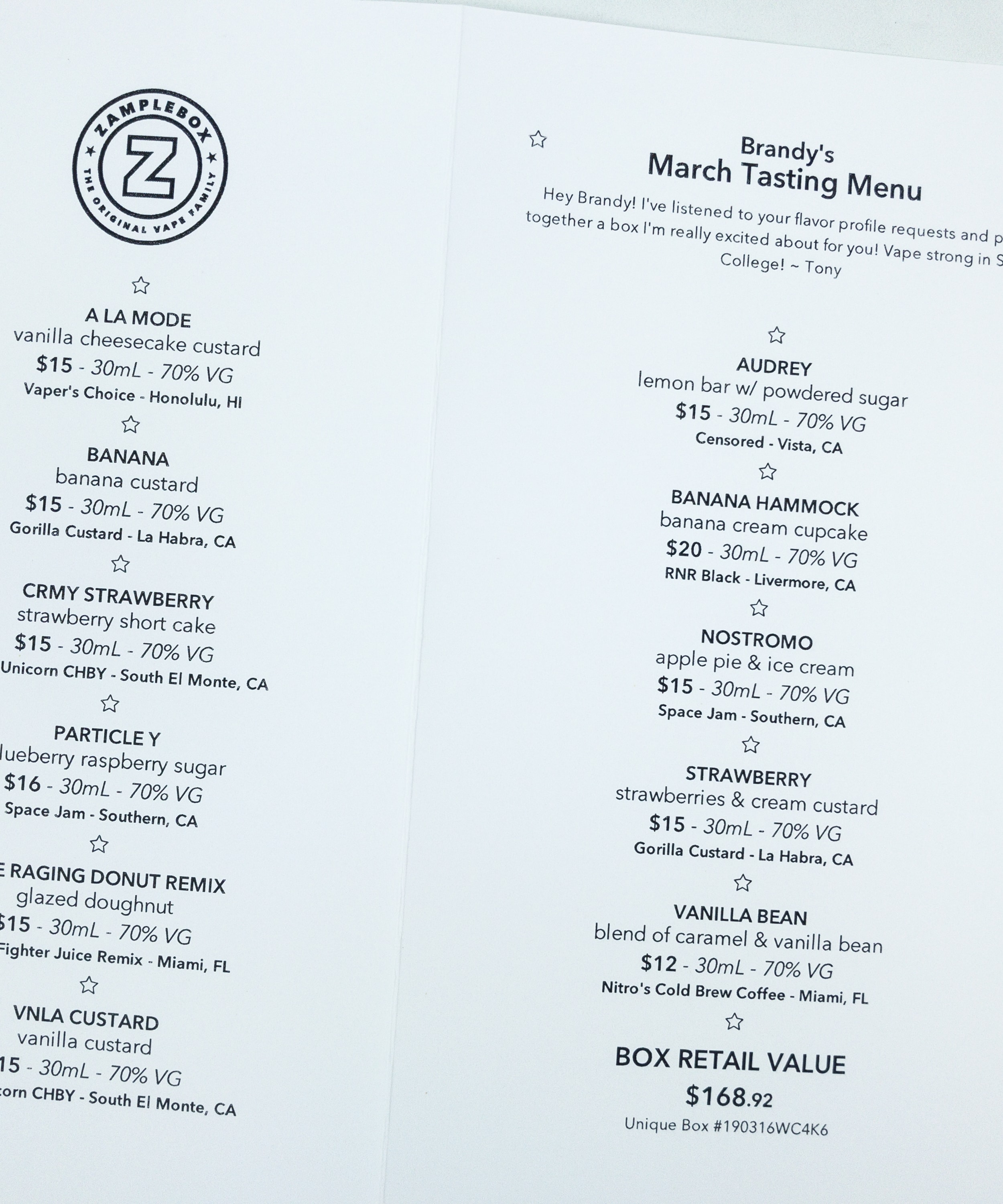 This is the tasting menu for the month of March!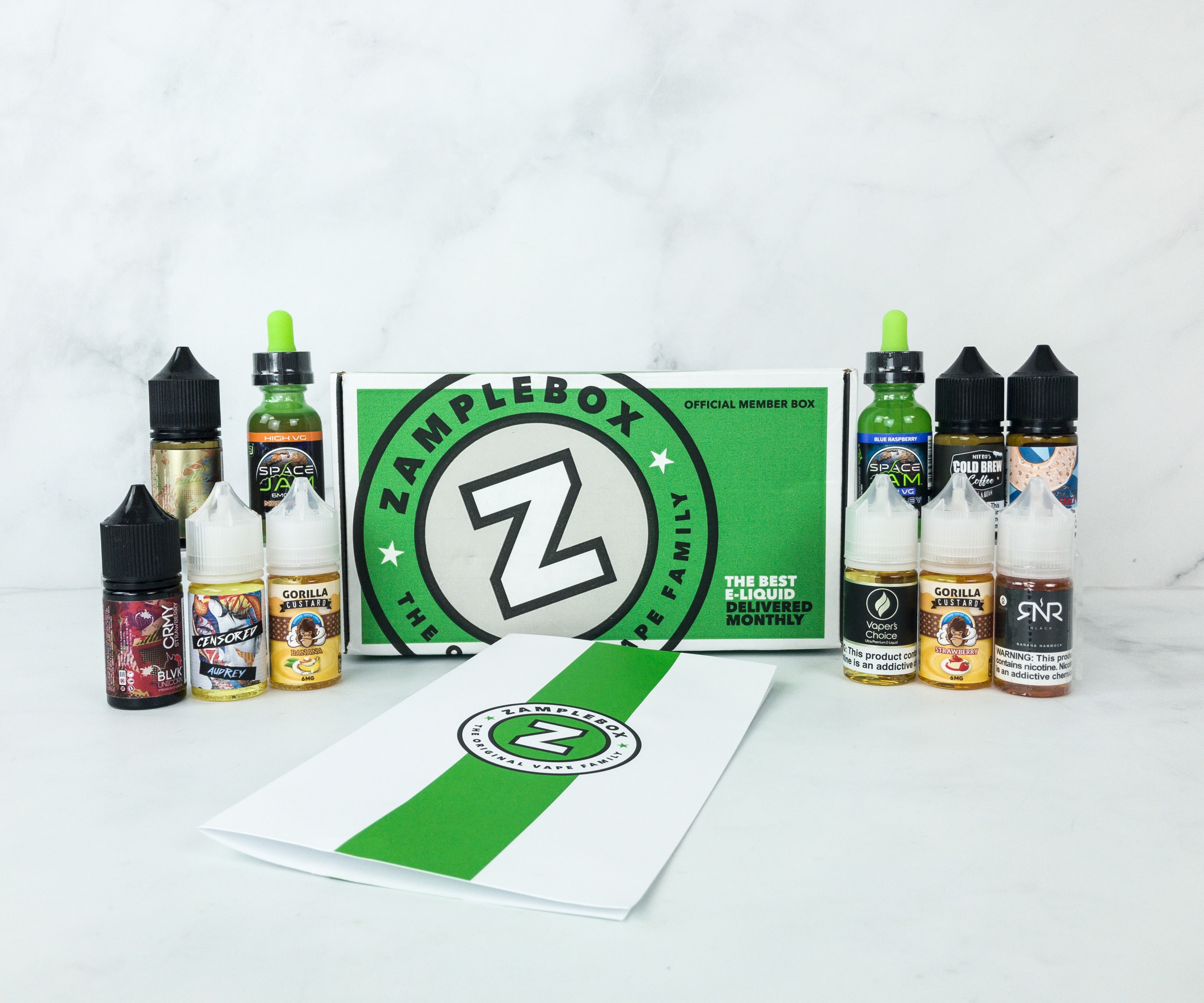 Everything in the box!
Vaper's Choice Ala Mode ($15) Flavors: dessert, cheesecake, brown sugar, vanilla, and custard
Ideal for fans of dessert vapes, this e-juice is dominated by a sweet cheesecake flavor and enhanced by a kick of vanilla and custard. It's light to the throat.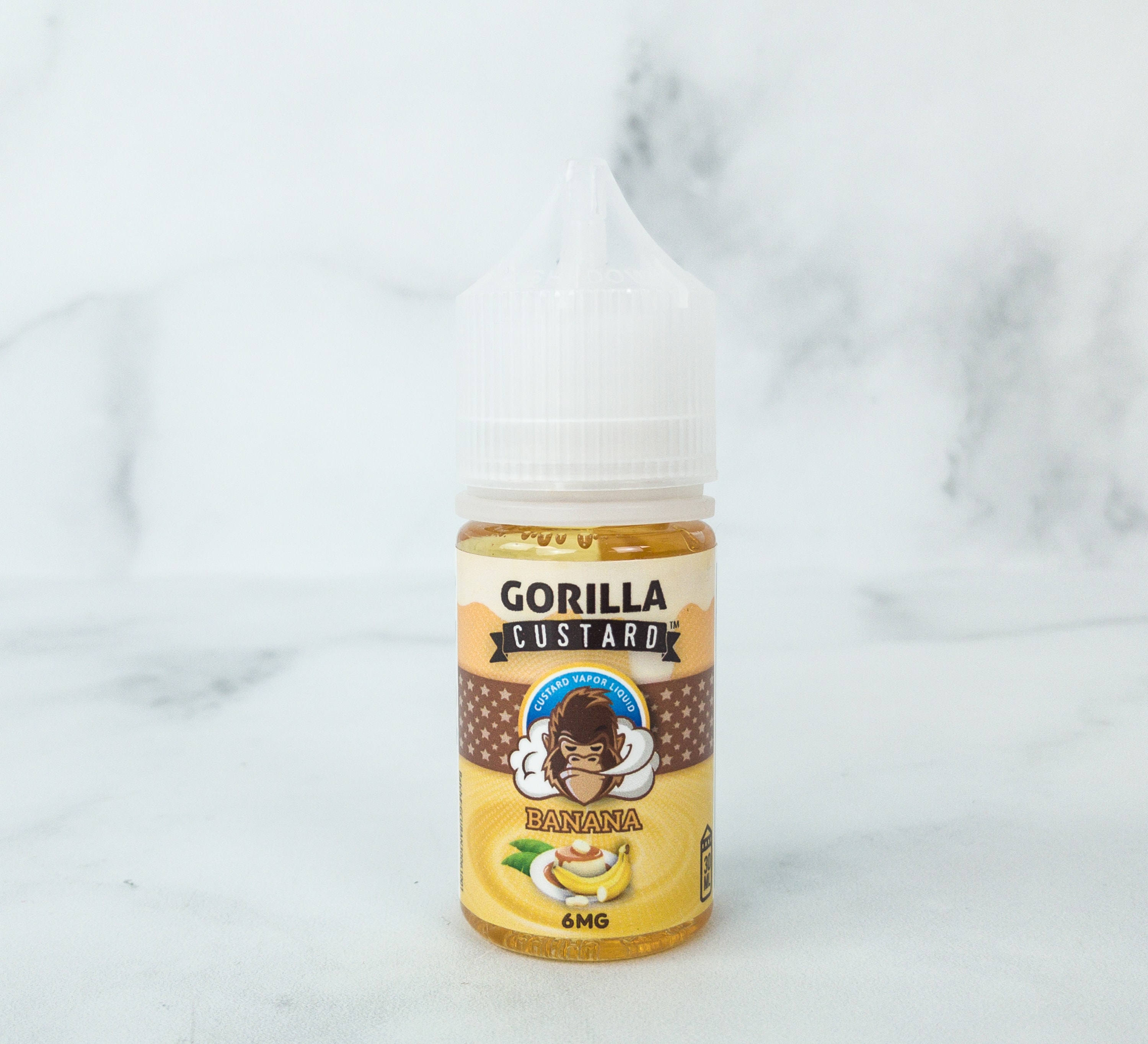 Gorilla Custard Banana ($15) Flavors: fruit, dessert, cream, custard, and banana
The combination of fresh banana muffin and custard make this e-juice irresistible. It has no burning sensation at all. definitely a great all-day vape.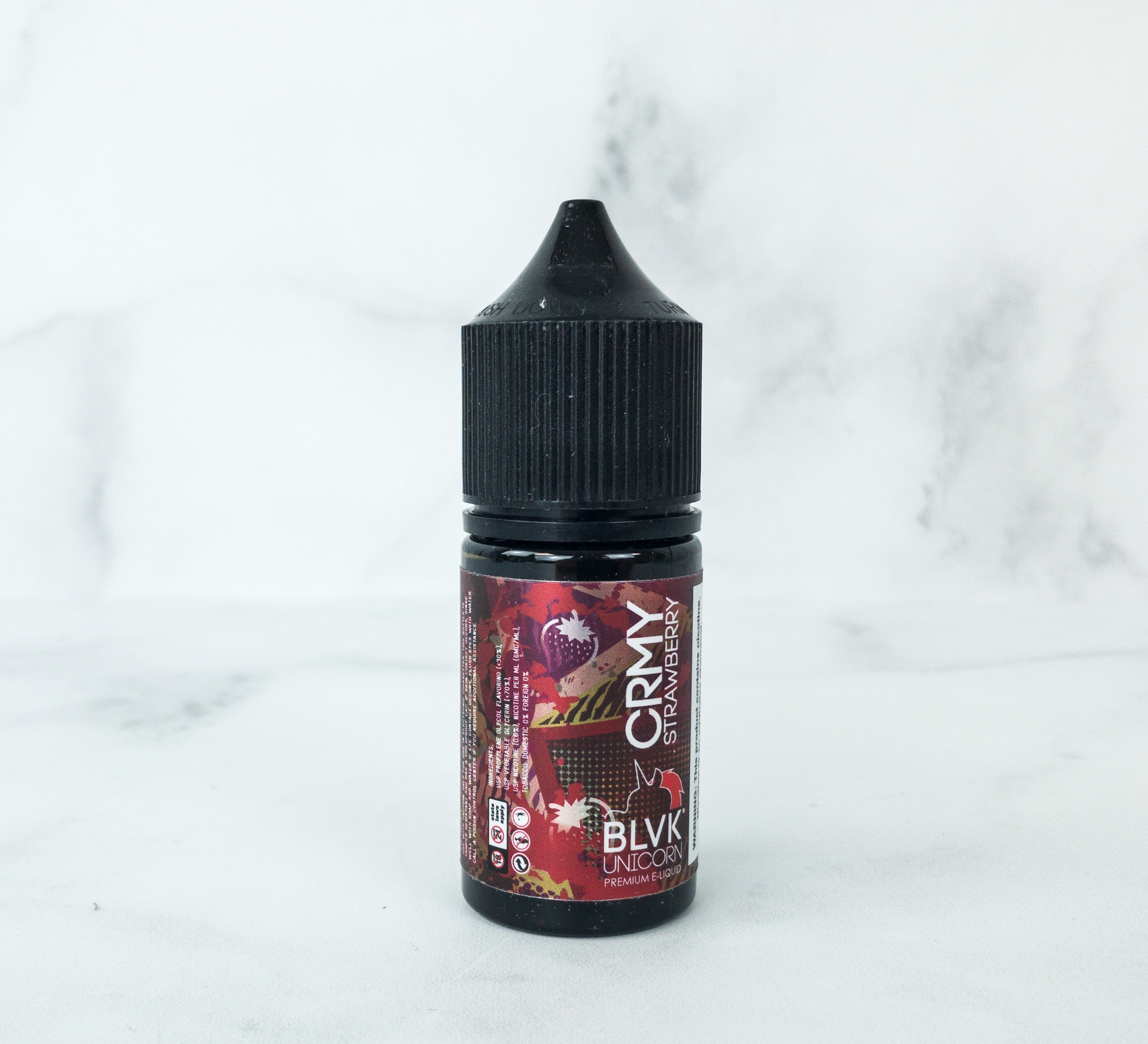 BLVK Unicorn CHBY Crmy Strawberry ($15) Flavors: fruit, dessert, cream, cake, berry, and strawberry
If you are into fruity flavors, this is an excellent choice. It boasts of a combination of strawberry, graham crackers, and sweet cream.
Space Jam Particle Y ($16) Flavors: fruit, blue raspberry, blueberry, raspberry
It's a fruity and tasty vape juice featuring notes of blueberry and raspberry. It's smooth and produces a thick cloud of smoke.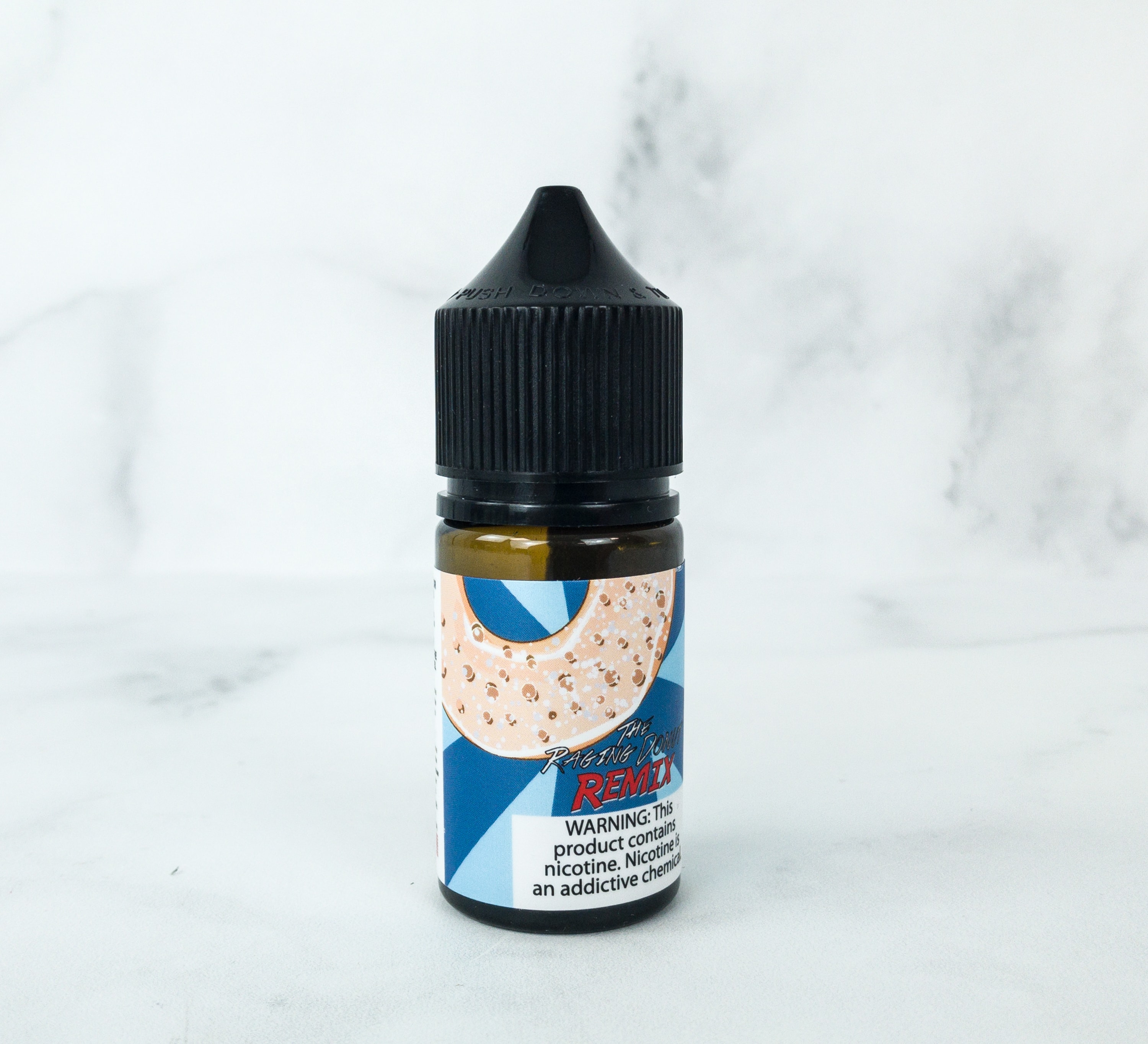 Food Fighter Juice Remix The Raging Donut Remix ($15) Flavors: dessert and doughnut
You can never go wrong with doughnuts! This e-juice is dominated by the delicious taste of a sweet doughnut. It's so good, you can vape it all day long!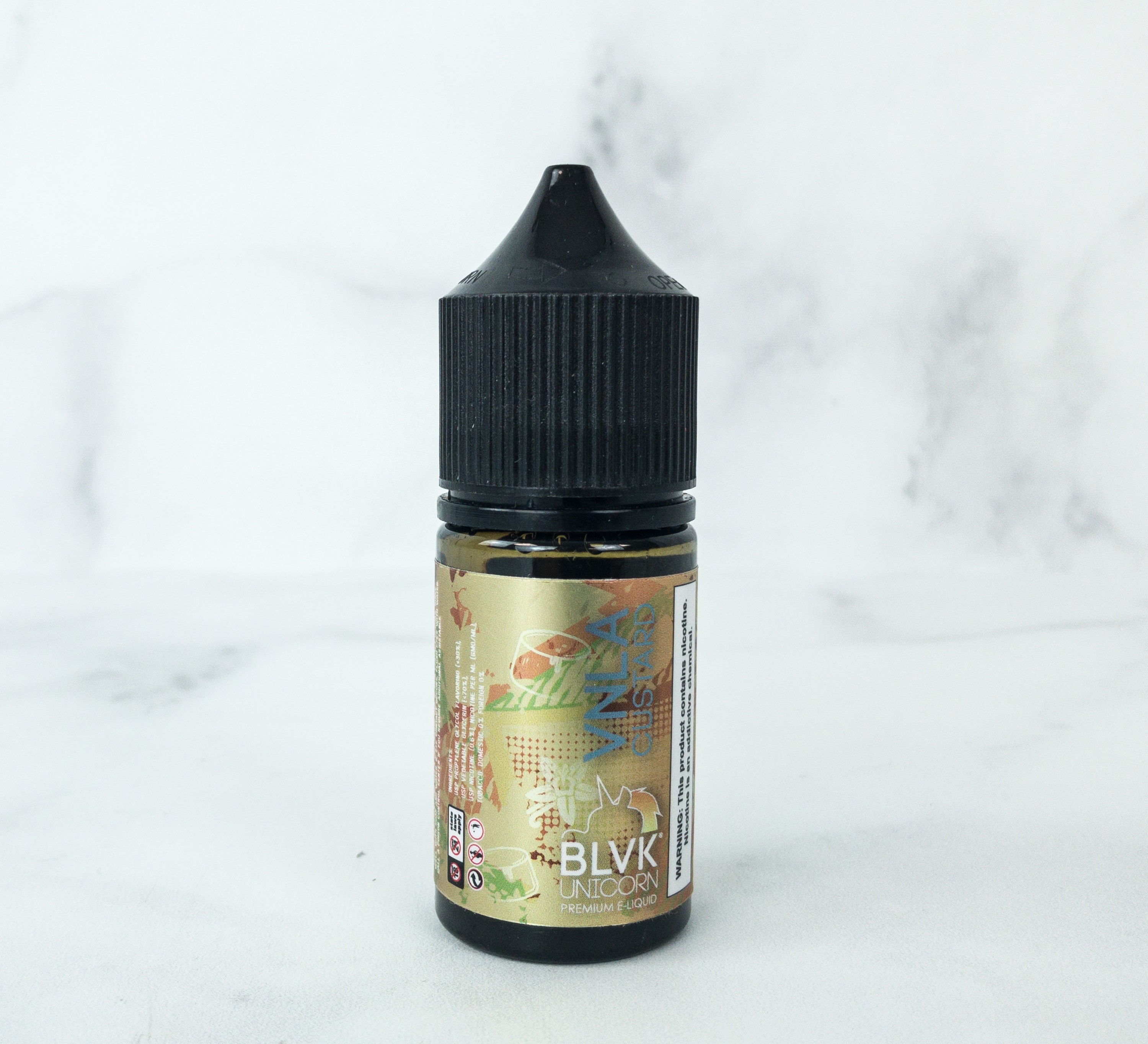 BLVK Unicorn CHBY Vnla Custard ($15) Flavors: dessert, rich, vanilla, and custard
We got another juice from BLVK Unicorn and this time it features a bold, creamy vanilla taste on the inhale with a little kick of custard on every exhale. It also produces a pretty thick cloud with a little to none throat hit.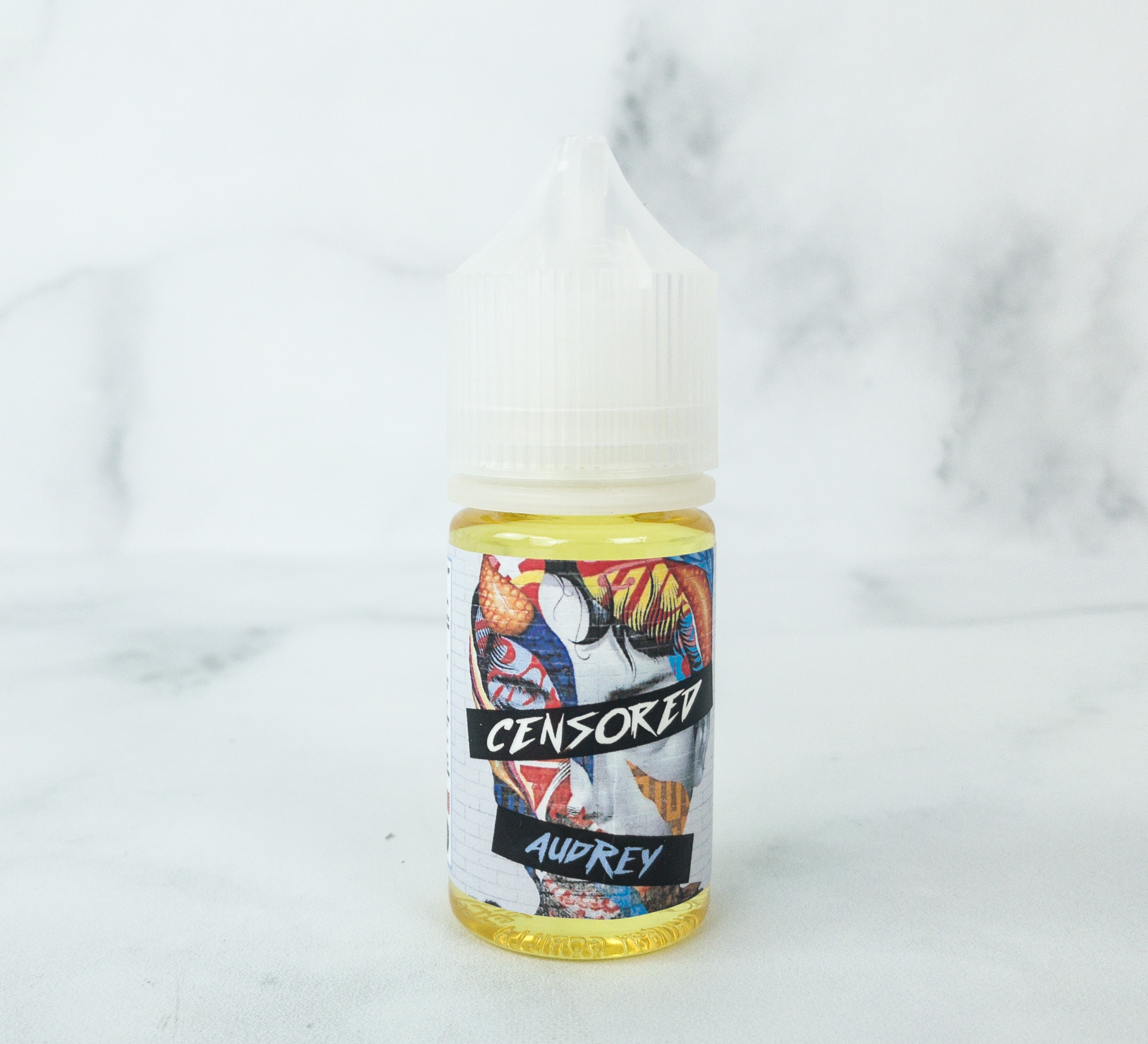 Censored Audrey ($15) Flavors: dessert, bakery, lemon, and bold
This juice is pretty amazing, as it features the tangy taste of lemon. It is the ideal juice for those who are looking for a refreshing and satisfying fruity vape.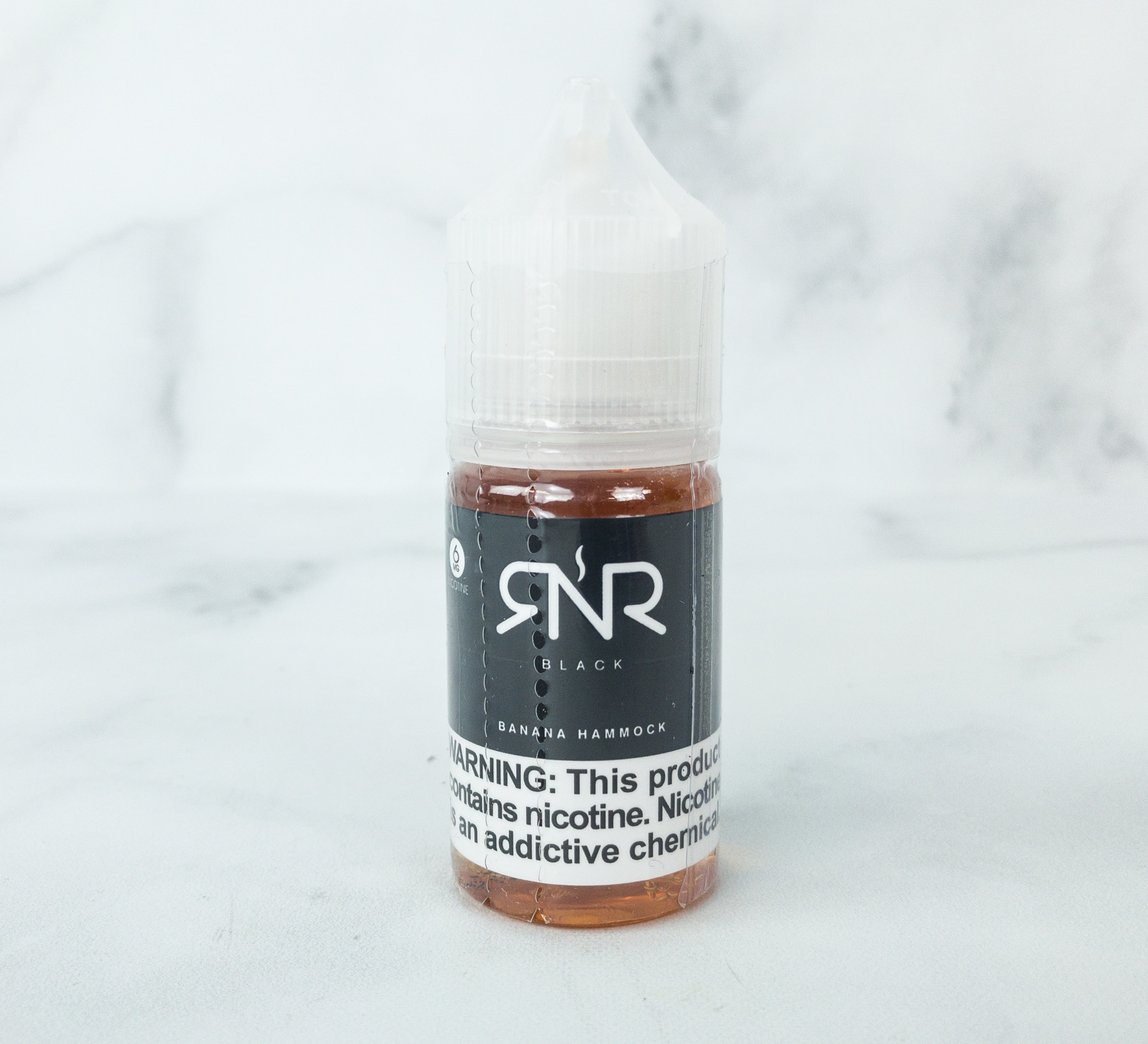 RNR Black Banana Hammock ($20) Flavors: dessert, cream, cupcake, and banana
Sweet and creamy, this vape juice produces a thick scented cloud of smoke and only a little hit to the throat. It has the delicious taste of banana on every inhale and exhale!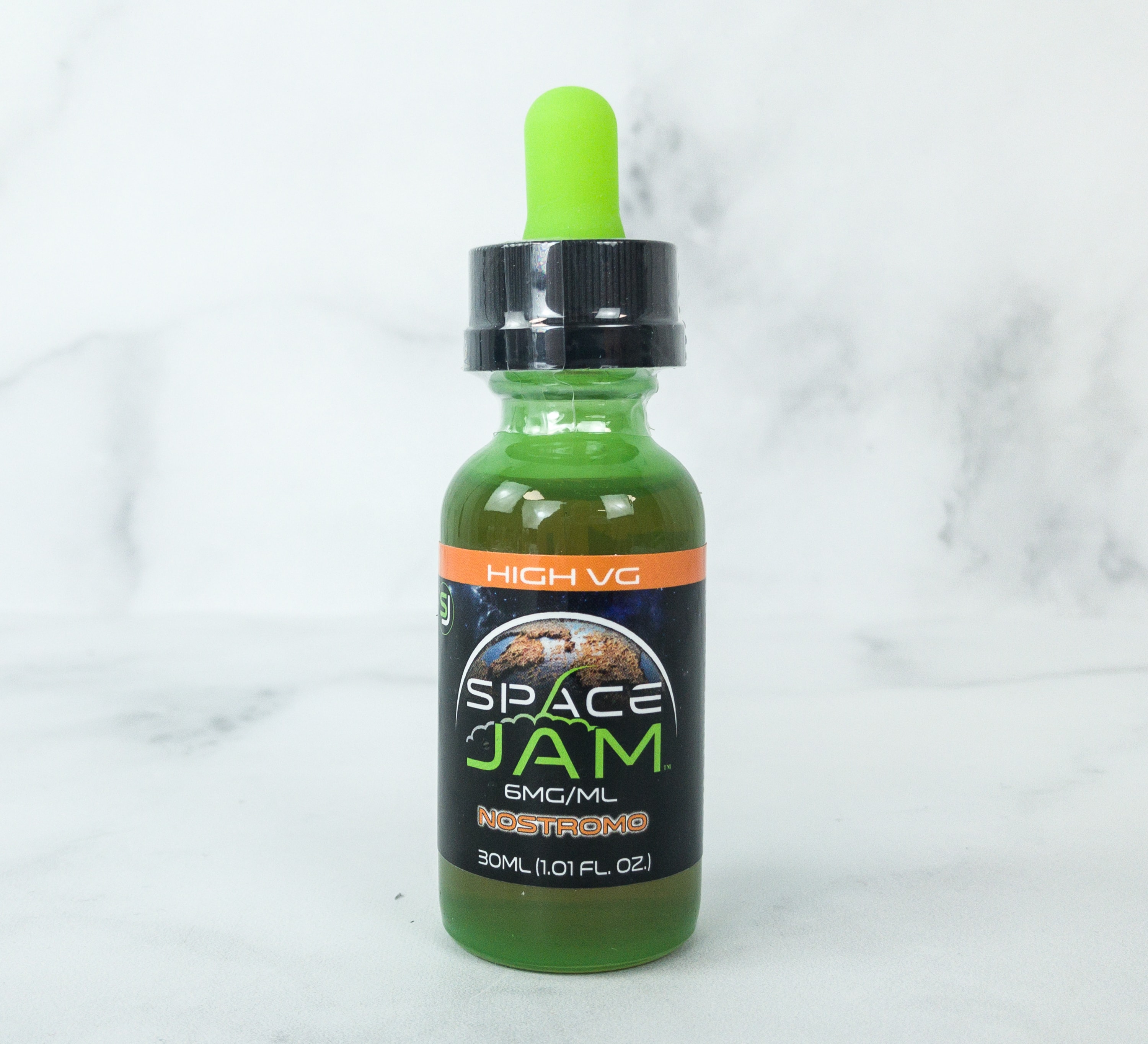 Space Jam Nostromo ($15) Flavors: dessert, cream, apple pie, pie, vanilla, ice cream, apple
It's another dessert vape to love! The apple pie and ice cream combination is really fantastic. It's sweet without being overwhelming, definitely something that you would crave over and over again.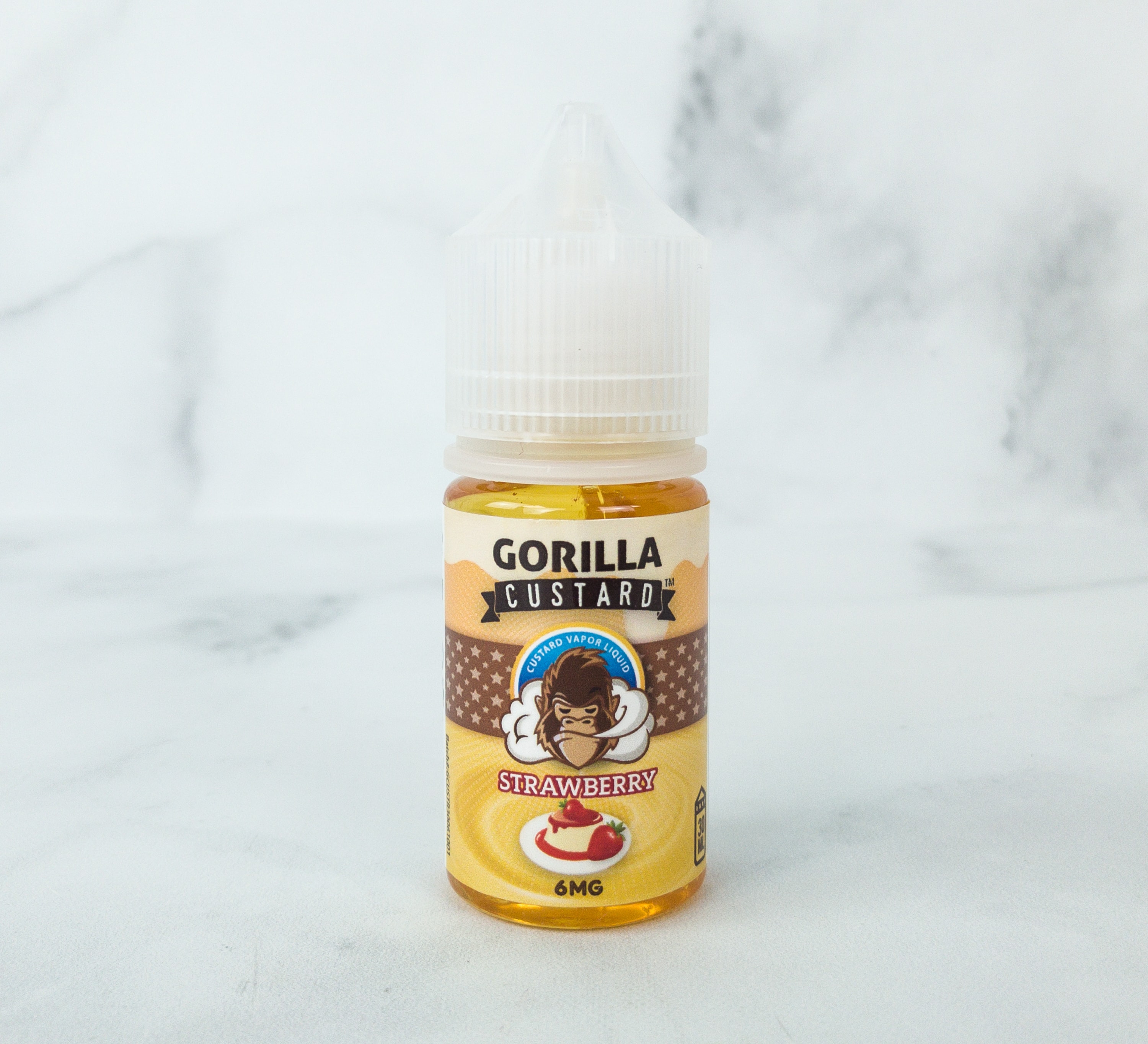 Gorilla Custard Strawberry ($15) Flavors: fruit, dessert, cream, custard, berry, and strawberry
Strong and flavorful! This strawberry-flavored e-juice is ideal for veteran vapers. It has a quite hit on the throat, but other than that it's fantastic.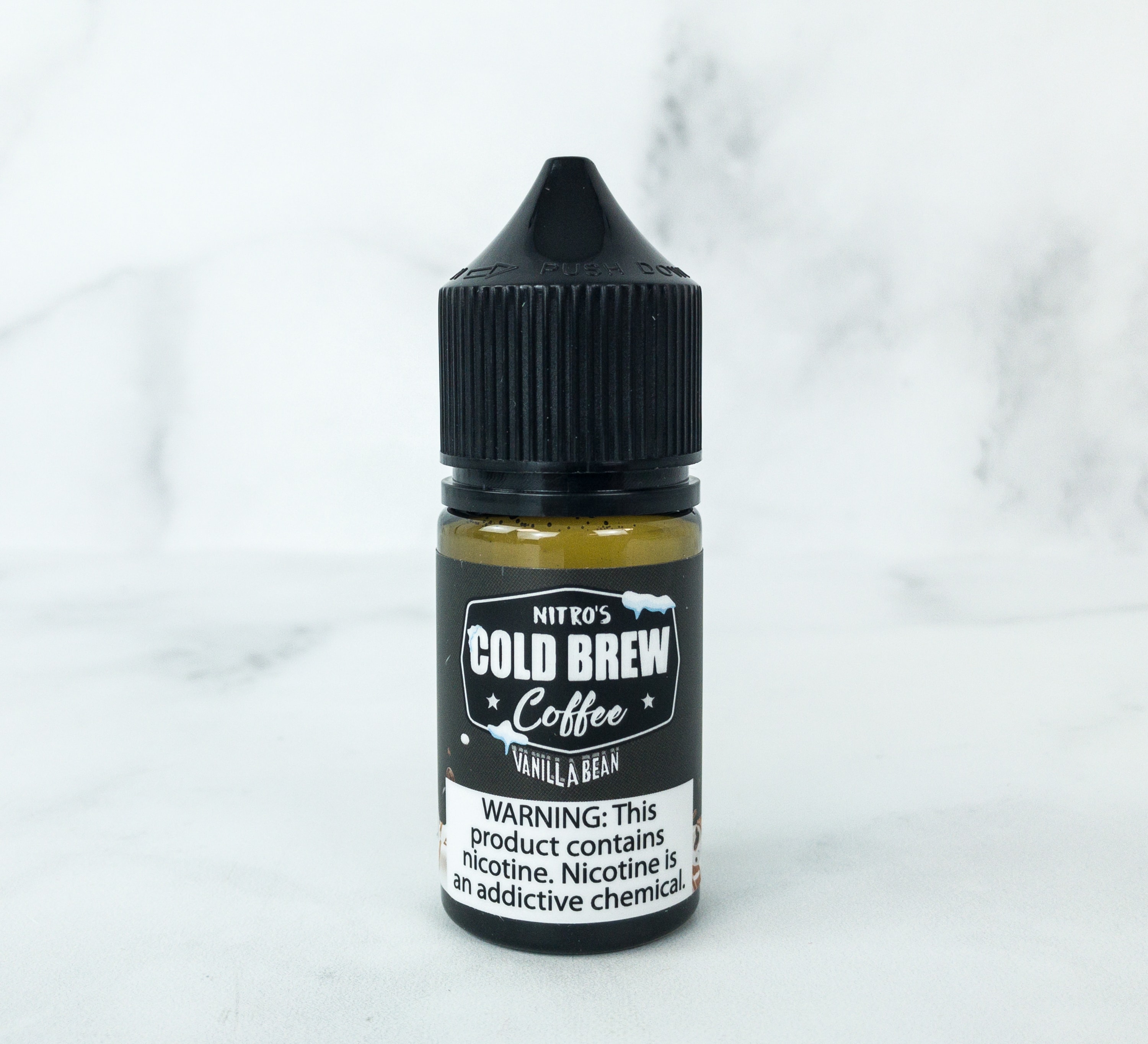 Nitro's Cold Brew Coffee Vanilla Bean ($12) Flavors: dessert, caramel, vanilla, and vanilla bean
This vape juice is a must-try for any coffee lover. It has a well-balanced combination of vanilla, caramel, and coffee flavor. It's so smooth and light to the throat too!
ZampleBox lets you discover new vape flavors without leaving the comforts of home. It's quite useful especially for vaping newbies and a great experiment for veteran vapers. Each month, there's a great variety of juices, including award-winning ones. The box is also customized depending on your taste preferences. Plus, it's way lot cheaper compared to buying e-juices separately from different sellers!
Are you getting this month's Zamplebox?