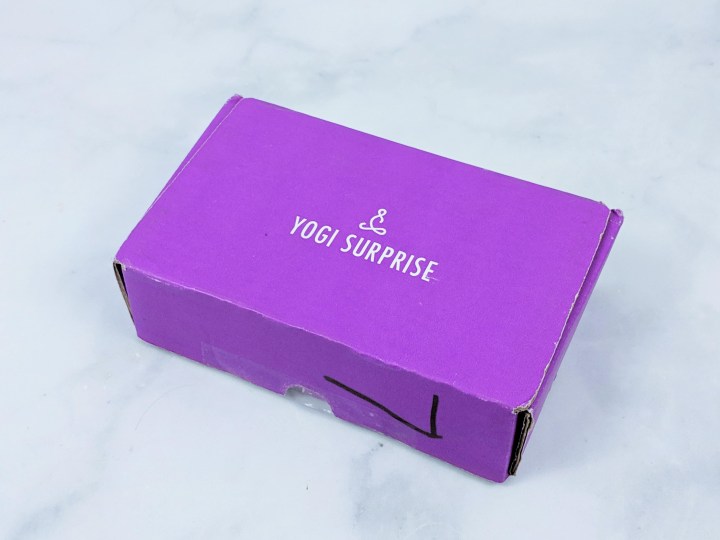 Yogi Surprise, in addition to its regular monthly lifestyle box, has a jewelry only subscription box. Every month you'll get handmade yoga-inspired jewelry pieces and 1 other item.
DEAL: Get 25% off your first box! Use coupon code HELLO25. OR Get 15% off every box for the life of your subscription with coupon code HELLOYOGI!
I love the simplicity of their purple box, and it brighten up my mailbox!
This month's theme is Bodhi, a term that roughly translates to "Enlightenment." All the items in the box are designed to awaken our body, honor our dharma and inspire enlightenment.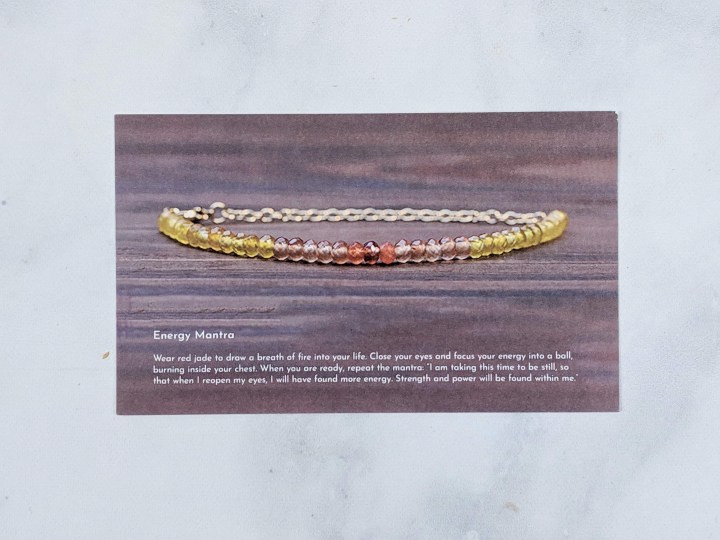 On the other side of the card, we have an Energy Mantra that we can use while wearing this month's bracelet (which was a spoiler.)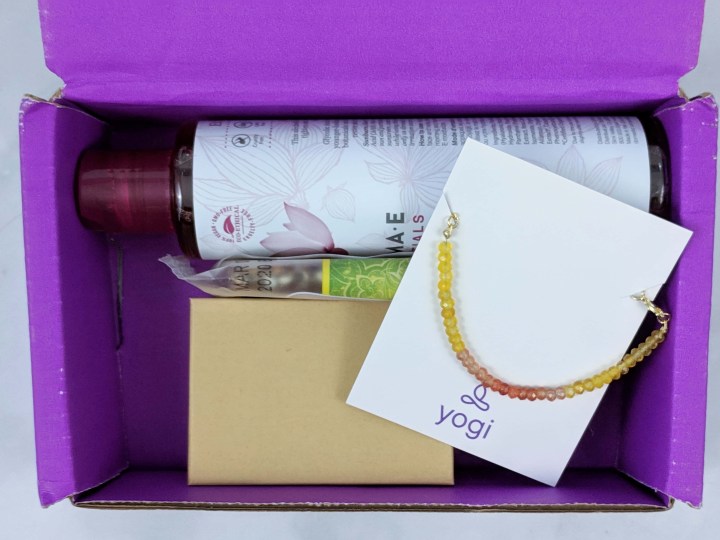 This month's box was bursting at the seams! Literally as the bottle was a tiny bit too big for it!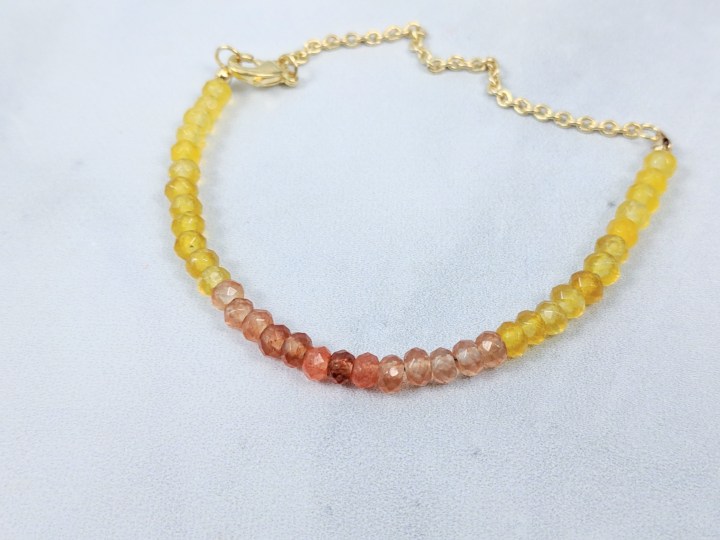 Gradient Jade Gemstone Bracelet. This is a cute real gemstone bracelet with red, orange and yellow jade.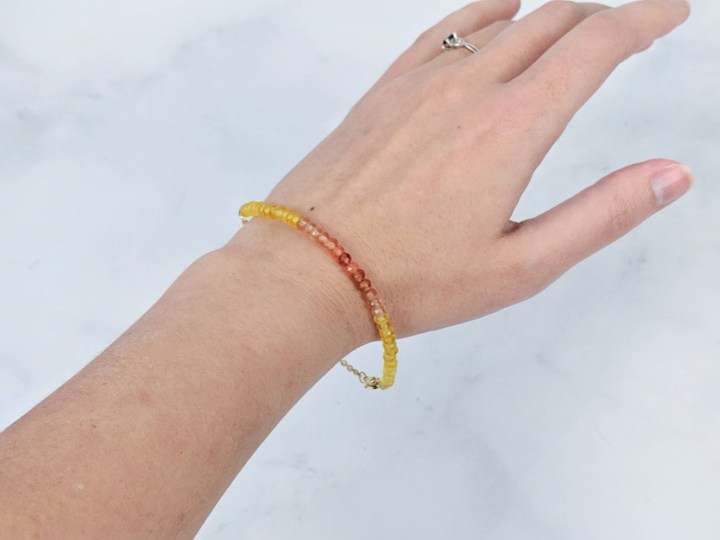 I really like it, but it's not adjustable at all and my wrist is tiny so the bracelet slides off my arm.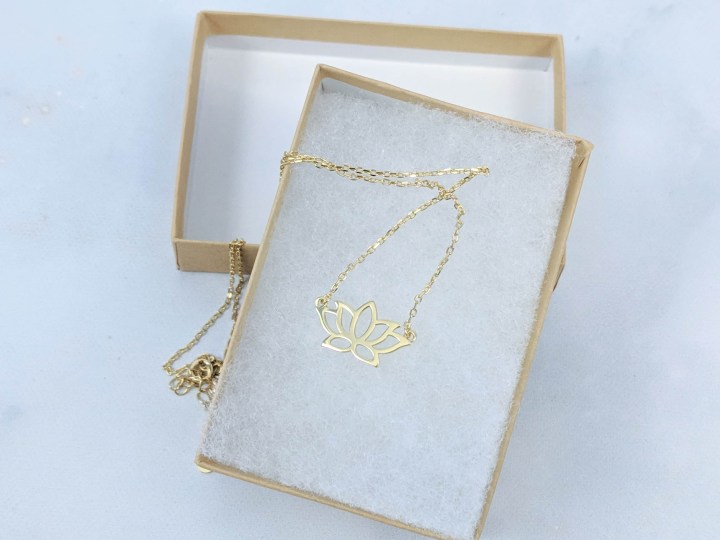 Gold Plated Sterling Silver Lotus Pendant Necklace. This is such an easy to wear a piece of jewelry! It's delicate and the golden color is very light and not too yellow.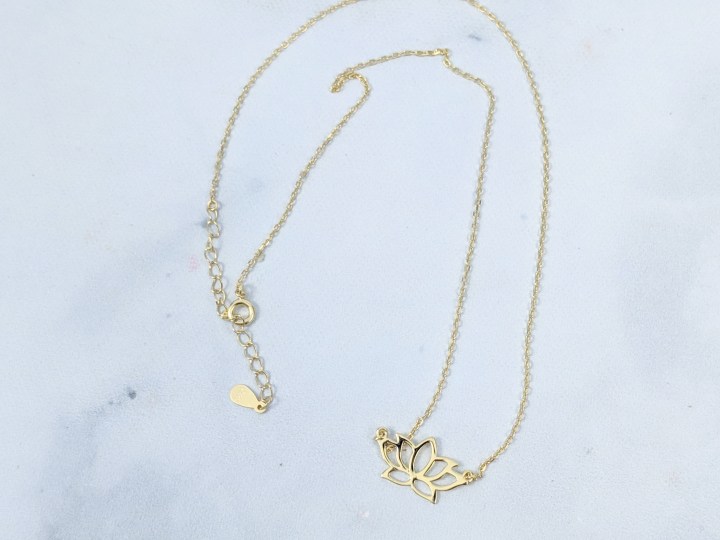 The chain is small and delicate and it has an extender chain.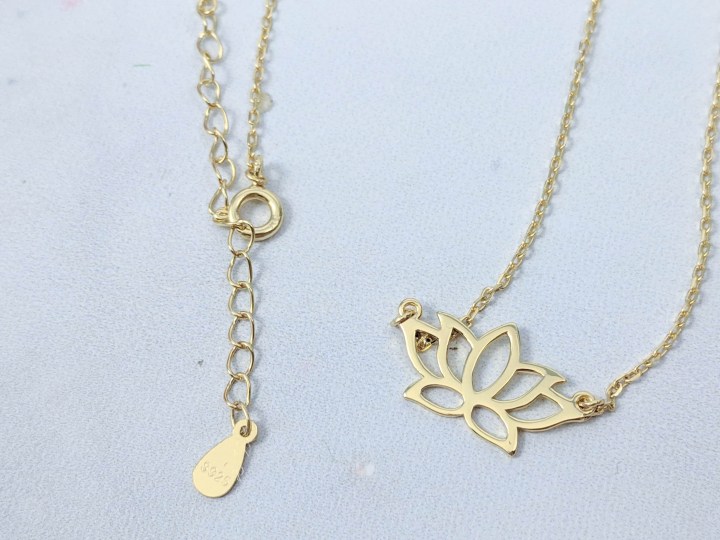 S925 (Sterling silver) is written on the tag. I really really love this necklace and I may not want to remove it!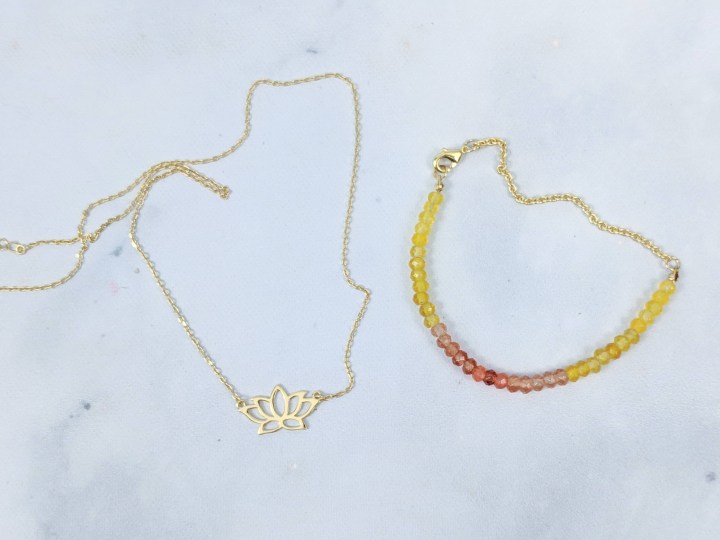 The kit fits together quite nicely, and it's a nice change from chunkier pieces of jewelry we received in previous boxes.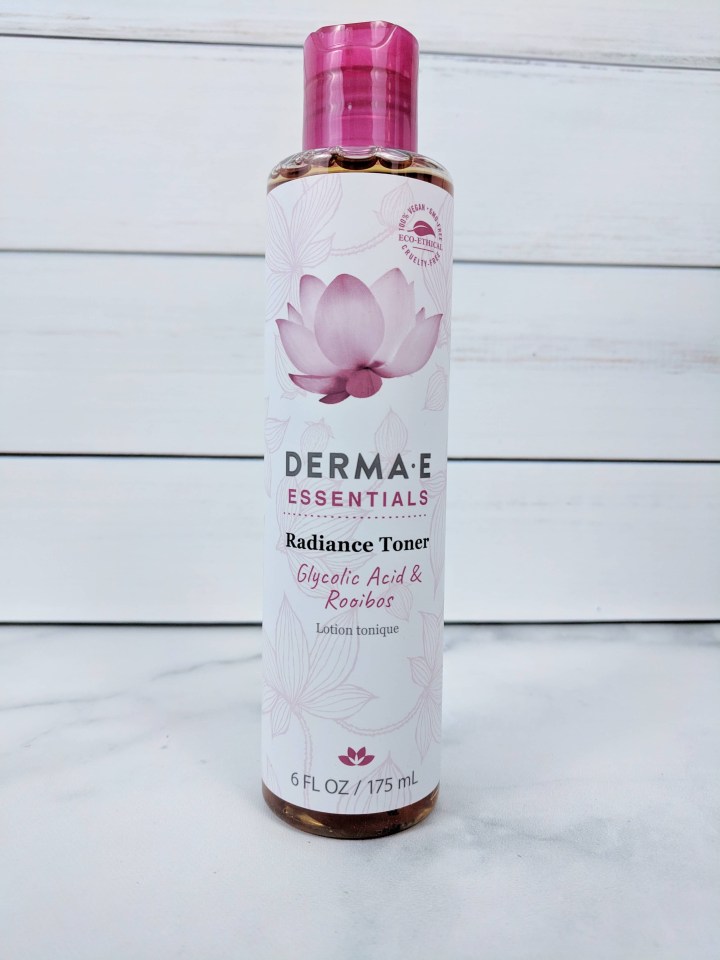 Essentials Radiance Toner by Derma-E. I remember we received the same item in the May 2018 Lifestyle Yogi Surprise Box and I really liked it. Because it contains Glycolic Acid, my skin won't accept it as an everyday toner, but I used it up to three times a week with a really nice effect. It has a floral scent, quite pleasing, and feels light on the skin.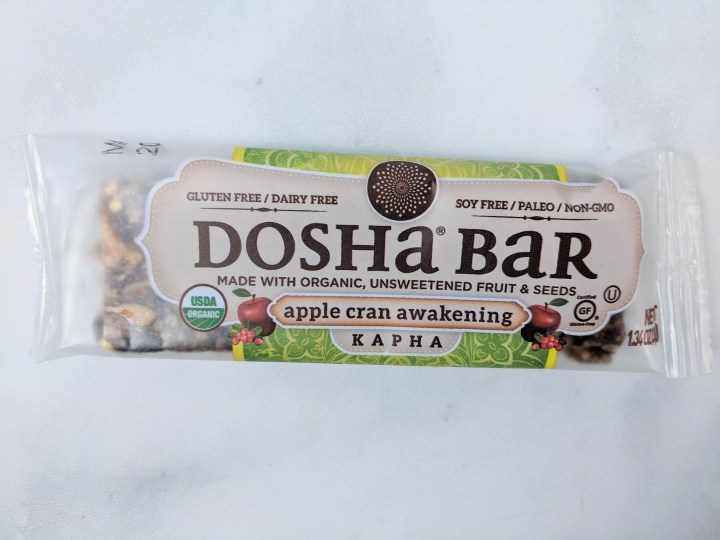 Dosha Bar Apple Cran Awakening. This month's treat is a delicious bar to balance the mind, body, and spirit. This bar is made with unsweetened fruits like apple, plums, and cranberries, as well as organic seeds and honey.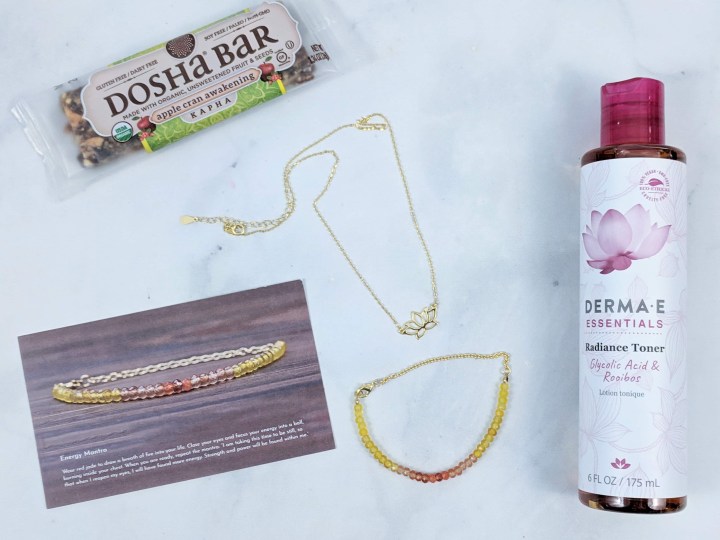 This was a nice box with delicate jewelry pieces that are easy to wear in any circumstances, and although the toner was a surprise, I really enjoy it and it's a well-needed treatment for my skin coming from winter towards spring. As usual, the treat was a nice addition.
What did you think of this month's Yogi Surprise Jewelry box?