Winc is a wine subscription service that sends a selection of unique wines based on your personalized palate profile. When you sign-up, you Winc asks a brief series of questions so they can customize your selections to suit your tastes — things like how your take your coffee, and how much you enjoy salt, citrus, berries, and earthy flavors. You can also choose how many reds and whites you want amongst your order, as well as how much you generally like to spend per bottle ($15-$30). To get better recommendations, you can rate the wines on your account. A monthly order starts at 3 bottles a month for $39, plus $9 flat shipping rate and tax. If you order 4 or more bottles, shipping is free. Bottles start at $13 a piece, and you can add as many additional bottles as you'd like to your monthly shipment.
DEAL: Save $20 on your first box – just use this link to subscribe. Tip – Grab 4 bottles instead of 3 to get FREE shipping!
The wines arrived in special-purpose protective packaging.
Here are my awesome new selections. I chose an even split between whites and reds. Sparkling wines and rosés are counted as white wine for selection purposes.
This month's box includes an invitation letter from Winc.
Inside the envelope is a cute pink card with a little design of droplets at the middle.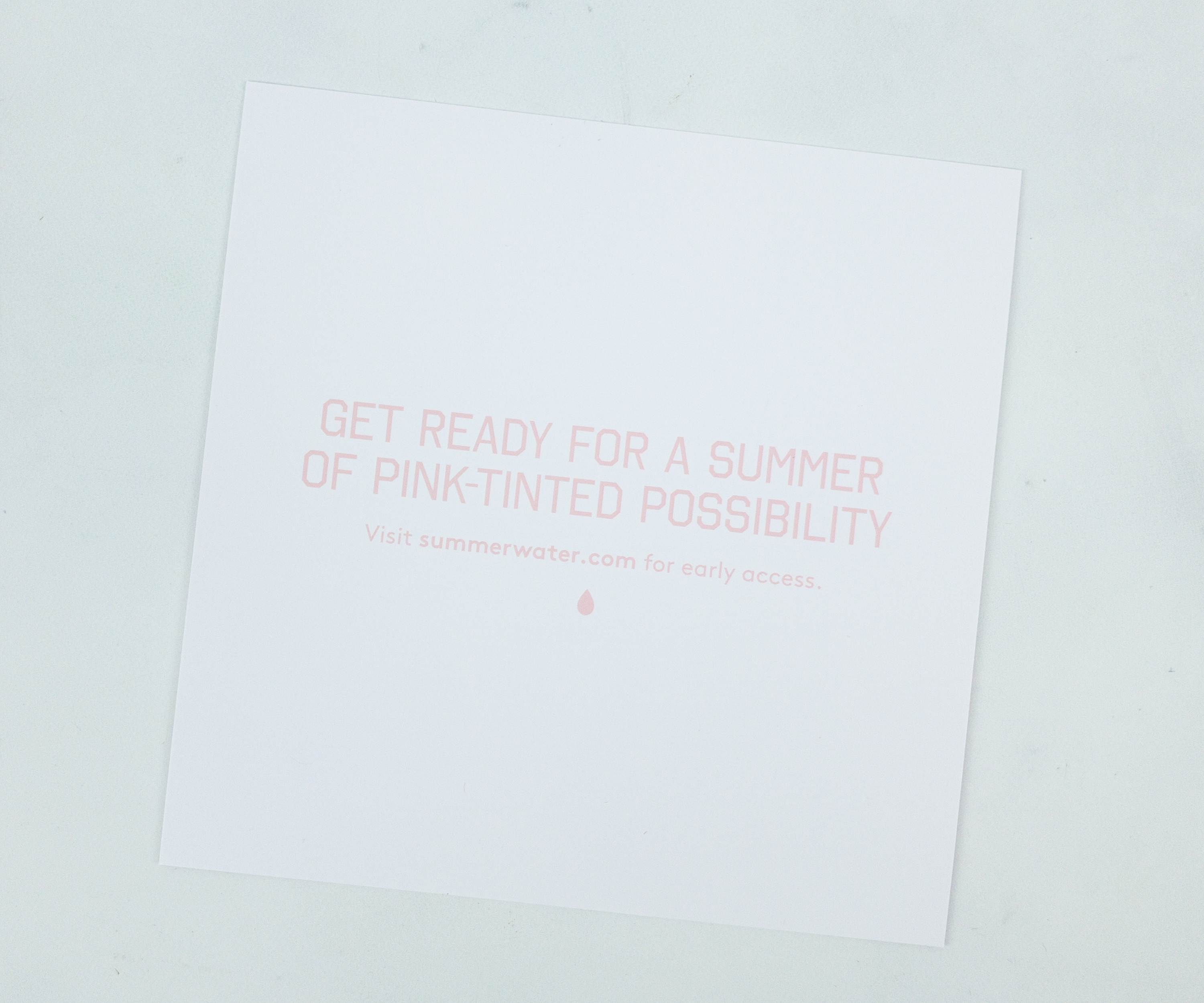 Get ready for a summer of pink-tinted possibility.
We also got here an exclusive greeting card from Winc.
Has anyone ever told you you have really great taste in wine?
Along with the greeting card are coupon cards from Hubble and Grand Voyage.
Everything in my April 2019 Winc box!
We got two bottles of red wines and two bottles of white wines!
Our red wines are 2016 Porter & Plot Cabernet Sauvignon and 2017 Lost Poet Red Blend.
2016 Porter & Plot Cabernet Sauvignon ($27) This full-bodied, dry red wine is made from grapes grown in Mendocino country. It features complex layers of dark fruit flavors like black cherry, violet, cocoa, licorice, and vanilla.
The wine is beautifully balanced with a smooth, lingering finish. It's a perfect pair with beef, ribs, lamb, cheese, or vegetable dishes.
2017 Lost Poet Red Blend ($15) This fruity wine is made by Atticus, the newest partner of Winc. It's a medium-bodied red wine that features strong notes of nutmeg, red cherry, and violet.
This wine is best served chilled. It pairs really well with cream sauced pasta, chocolate cake, and cured meats.
The second set of wine we got is The Independent 2017 Carneros-Sonoma Chardonnay and 2017 Finke's Sparkling Chardonnay respectively.
The Independent 2017 Carneros-Sonoma Chardonnay ($29) It's a medium-bodied white wine made from carefully handpicked grapes which are plucked earlier to preserve its natural acidity.
It features tasty notes of apricot, honey, and pear, which tastes great with Thai food, shellfish, and cheeses!
2017 Finke's Sparkling Chardonnay ($18) This one is definitely my favorite among the four wines in this month's box. I'm a fan of sparkling wine, and this one didn't disappoint with its bright acidity and refreshing finish.
This light-bodied sparkling drink is dominated by apricot and honeysuckle. Adding further depth to this fruit-based core are notes of lemon and white peach. It's a great wine to pair with shellfish, cheeses, and cured meats.
Wines from Winc never disappoint! This month's reds and whites are all exceptional, most especially the 2017 Finke's Sparkling Chardonnay because it is fruity and perfect for easy drinking. As always, they made sure that the bottles are well packed so everything arrives in great condition. It's a great subscription for anyone who enjoys opulent wines!
Do you subscribe to Winc? Which wines are your favorites? Tell us in the comments below!