Vegan Cuts Quarterly Makeup Box is a seasonal cruelty-free makeup subscription with 4 or more FULL-SIZE vegan makeup products inspired by the season. The makeup box includes customization – a survey is sent out a month prior to shipping allowing you to give first and second choices for shades.

This quarter's theme is Fierce & Foxy!
Vegan Cuts always sends four makeup items and a bonus item which is usually a tool like a makeup bag, wipes, or a brush!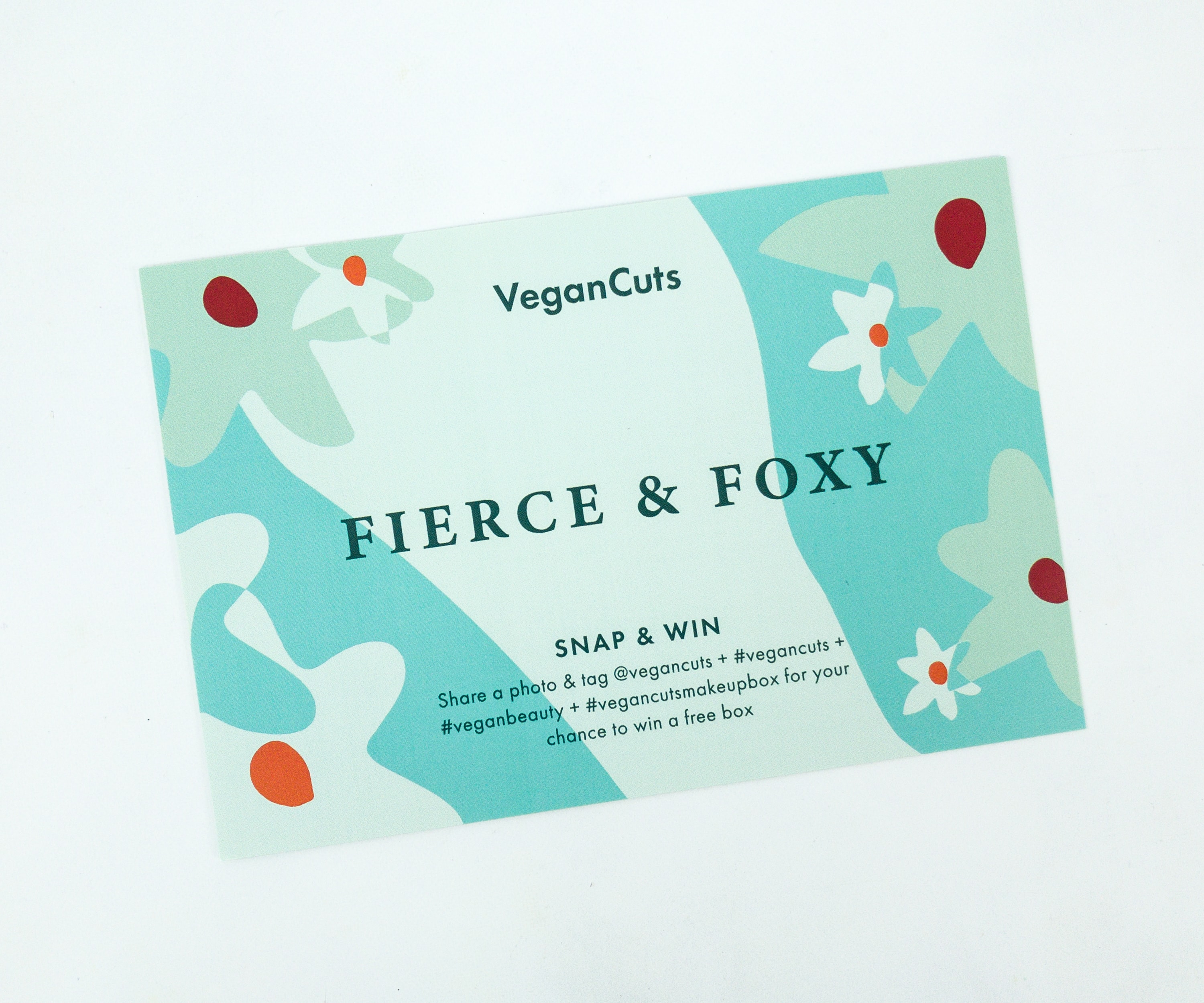 Also included is a product information card.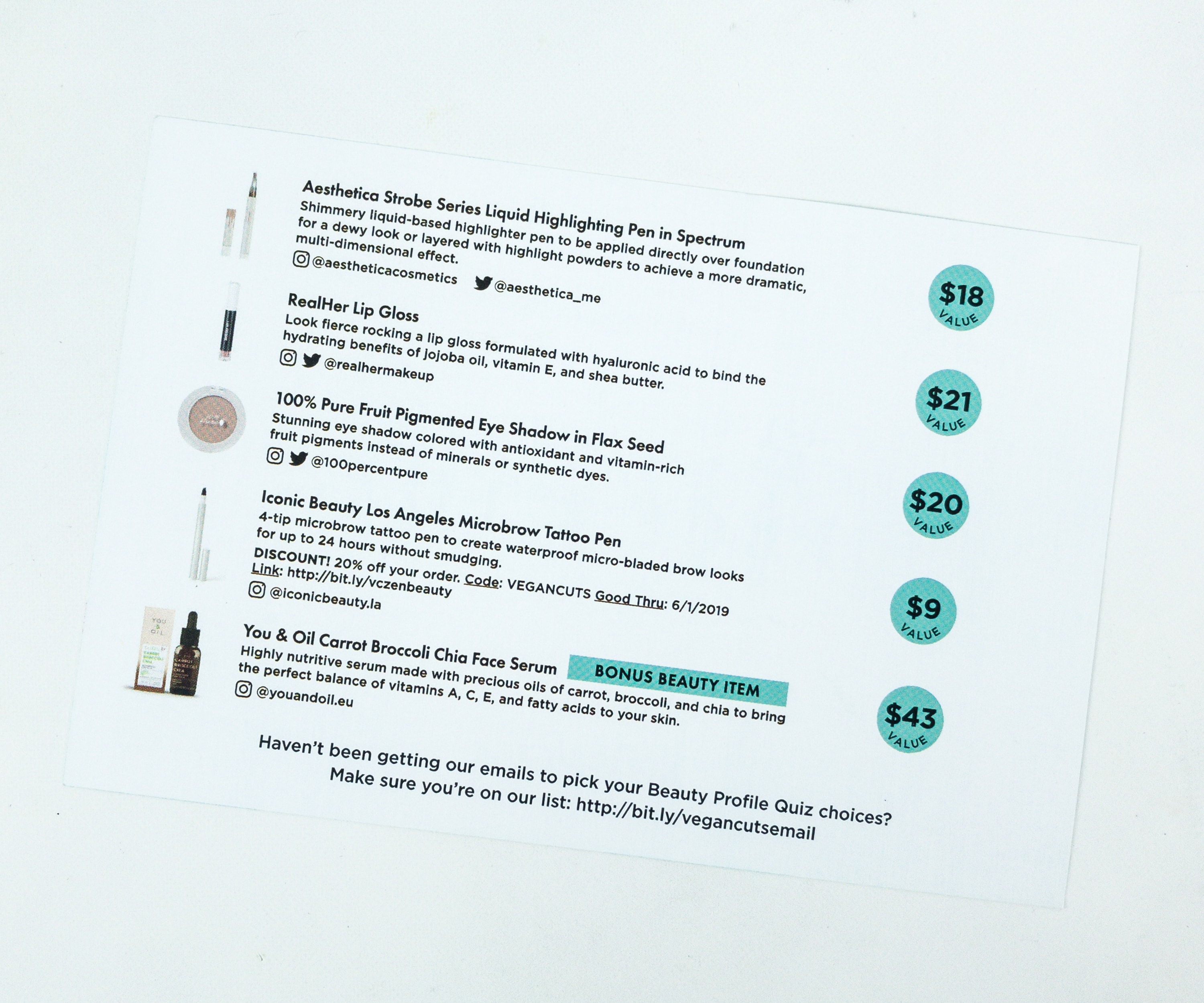 The flip side of the card listed each item and the retail value.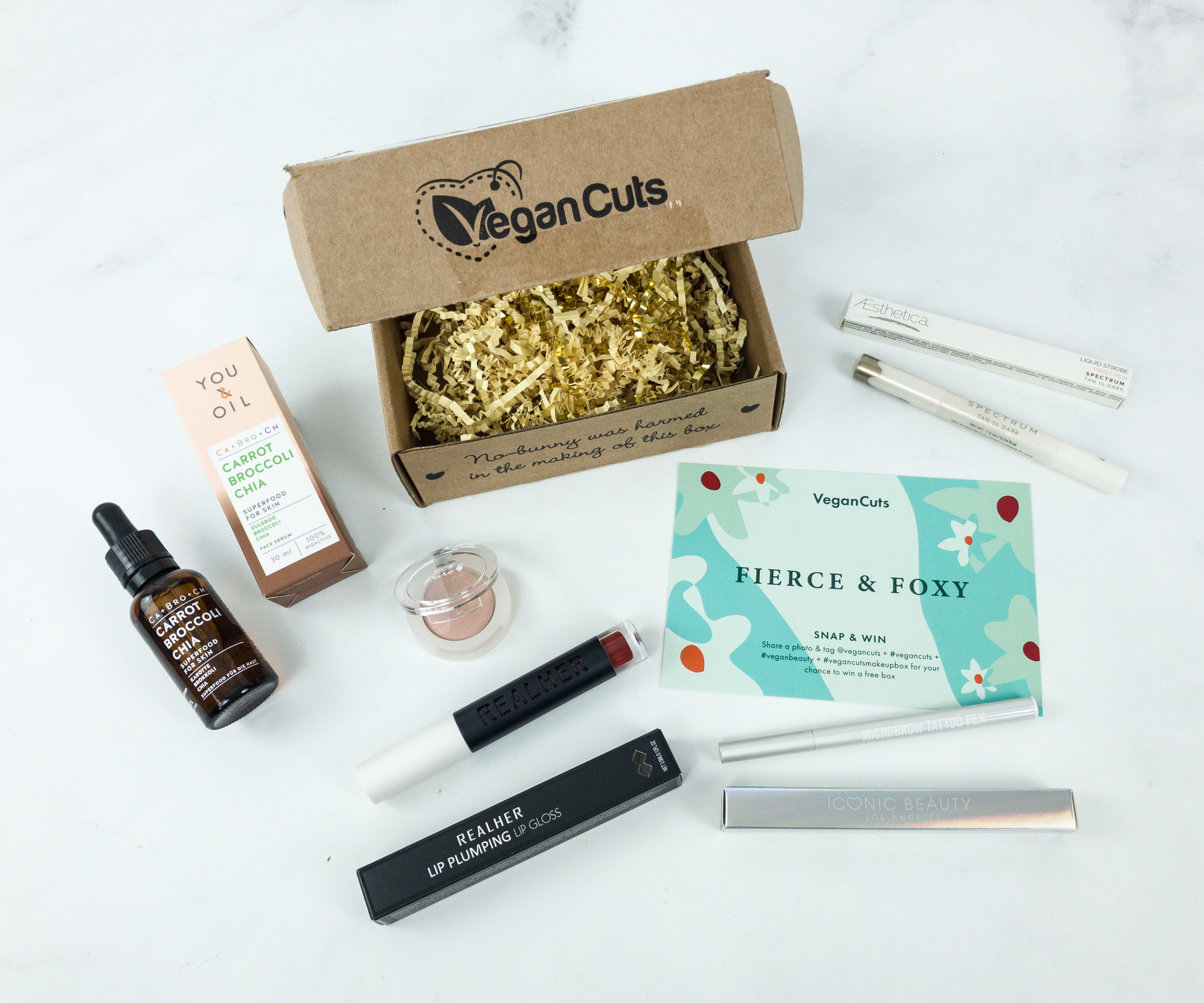 Everything in my box!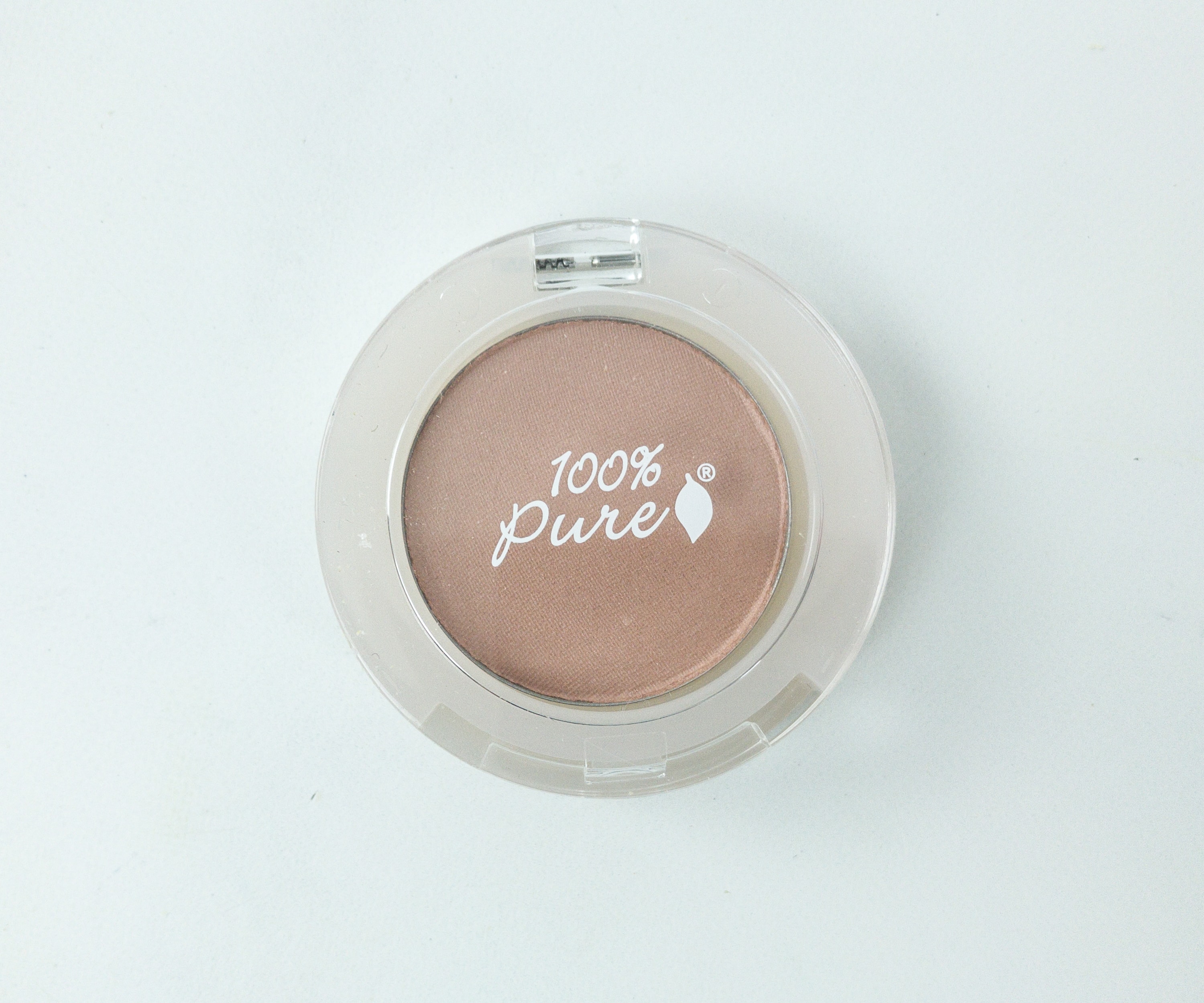 100% Pure Fruit Pigmented Eyeshadow in Flax Seed ($20) Most eye shadow palettes were made to make the eyes sparkle and shine, but what sets this one apart is its vitamin-rich fruit pigments and responsibly sourced mica. It doesn't contain synthetic dyes or glitters either.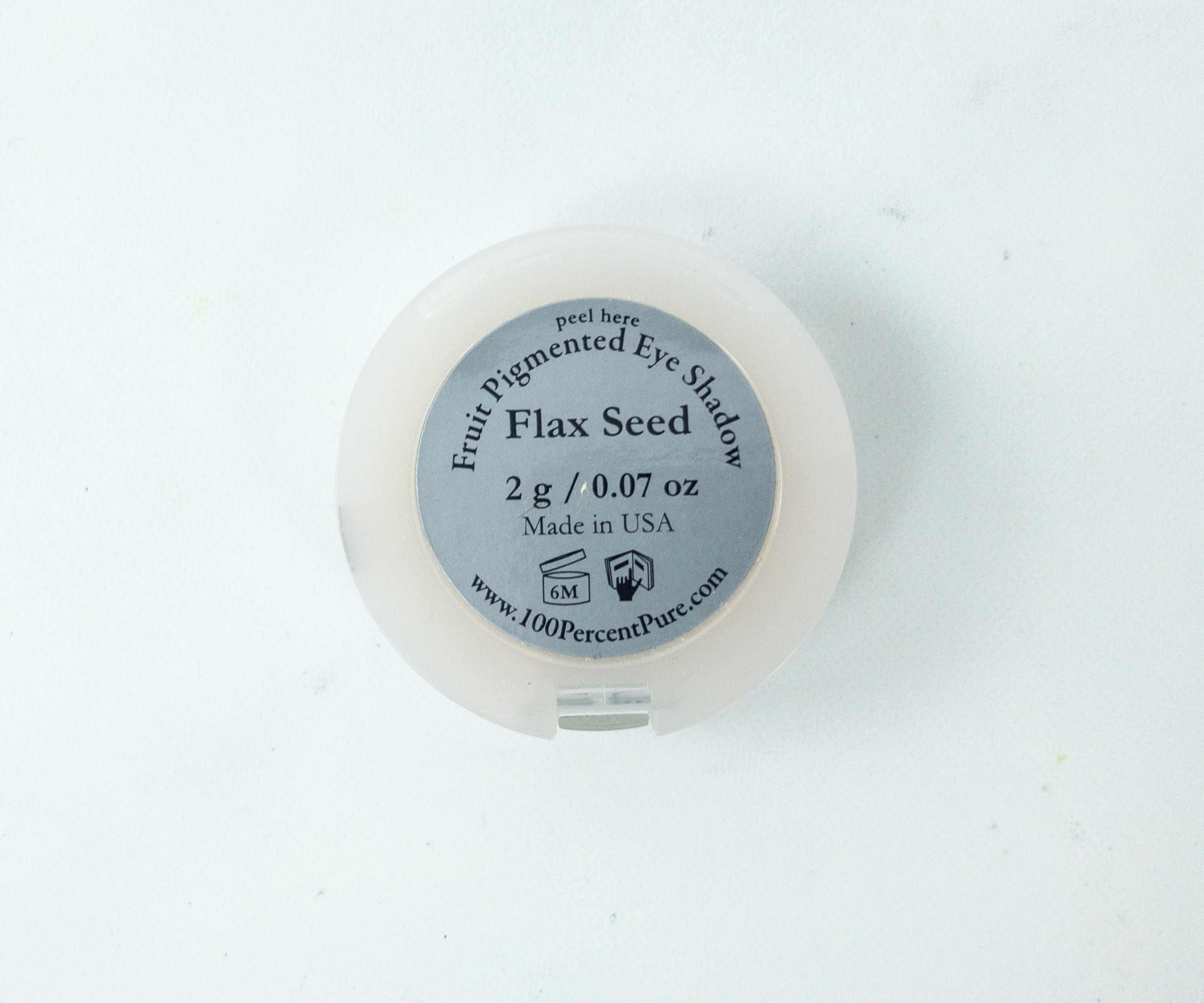 This glamorous eye shadow is in Flax Seed shade which is a soft, neutral matte nude.
The round and clear container is also adorable. I also like its smooth texture. By the way, it is advised to use flat shader E30 or smudger E20 eye shadow brushes for a more precise application.
The finger mark was from my husband's fat fingers opening this shadow. It was pristine before he got his paws on it!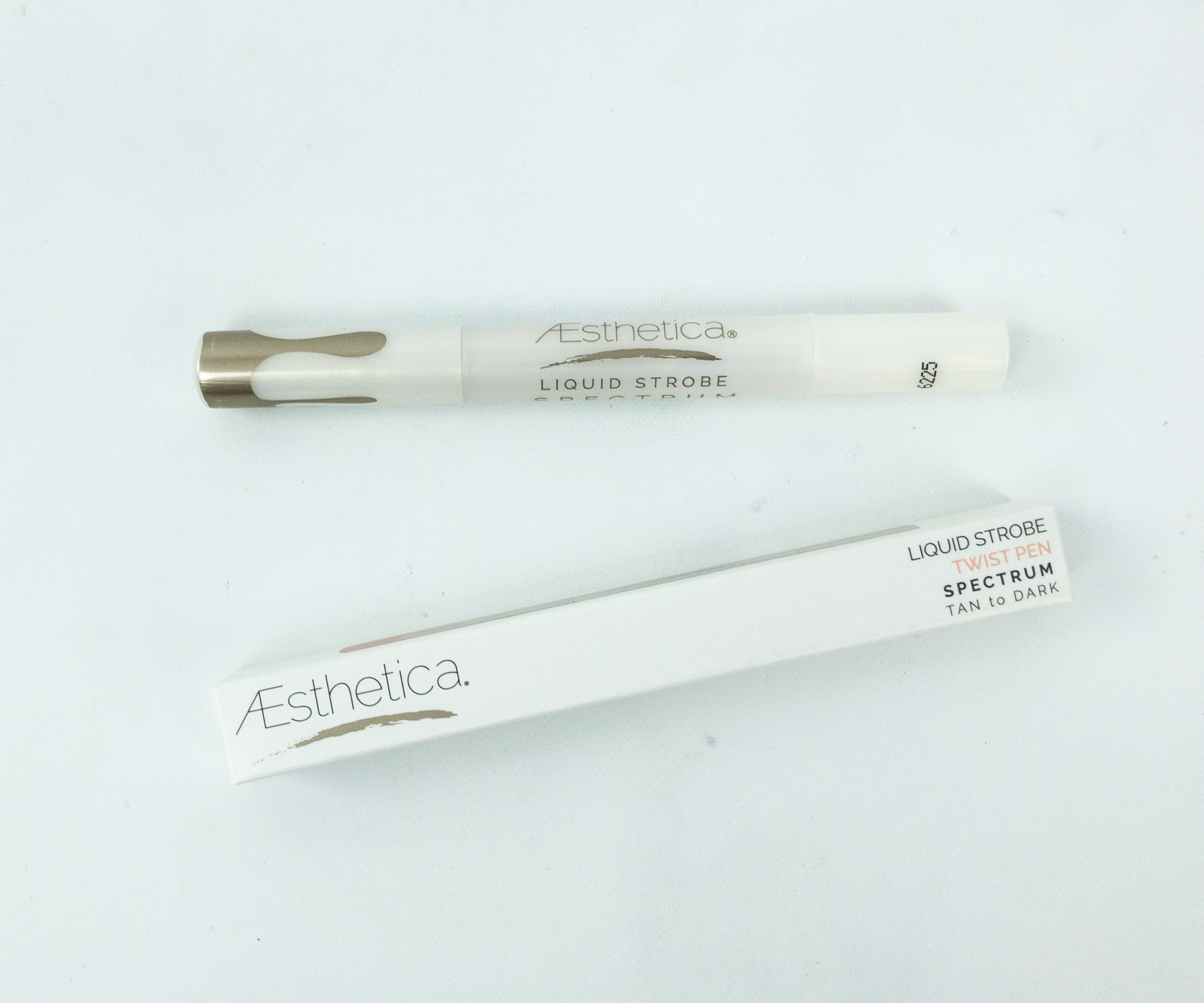 Aesthetica Strobe Series Liquid Highlighting Pen in Spectrum ($18) Highlighters are a girl's best friend (next to eyebrow pencils). They always give that extra dewy look when applied over a foundation.

This highlighter is liquid in a strobe pen structure. Its distinctive formulas amazingly accentuate small areas of the face-cheekbones, brow bones, and nose, specifically. You really have to click a lot to get this highlighter to flow, but it eventually comes out!
Iconic Beauty Los Angeles Microbrow Tattoo Pen ($9) This brow tattoo pen is unbelievable! It completely transformed my brows by giving it a long-lasting micro-bladed look that doesn't smudge!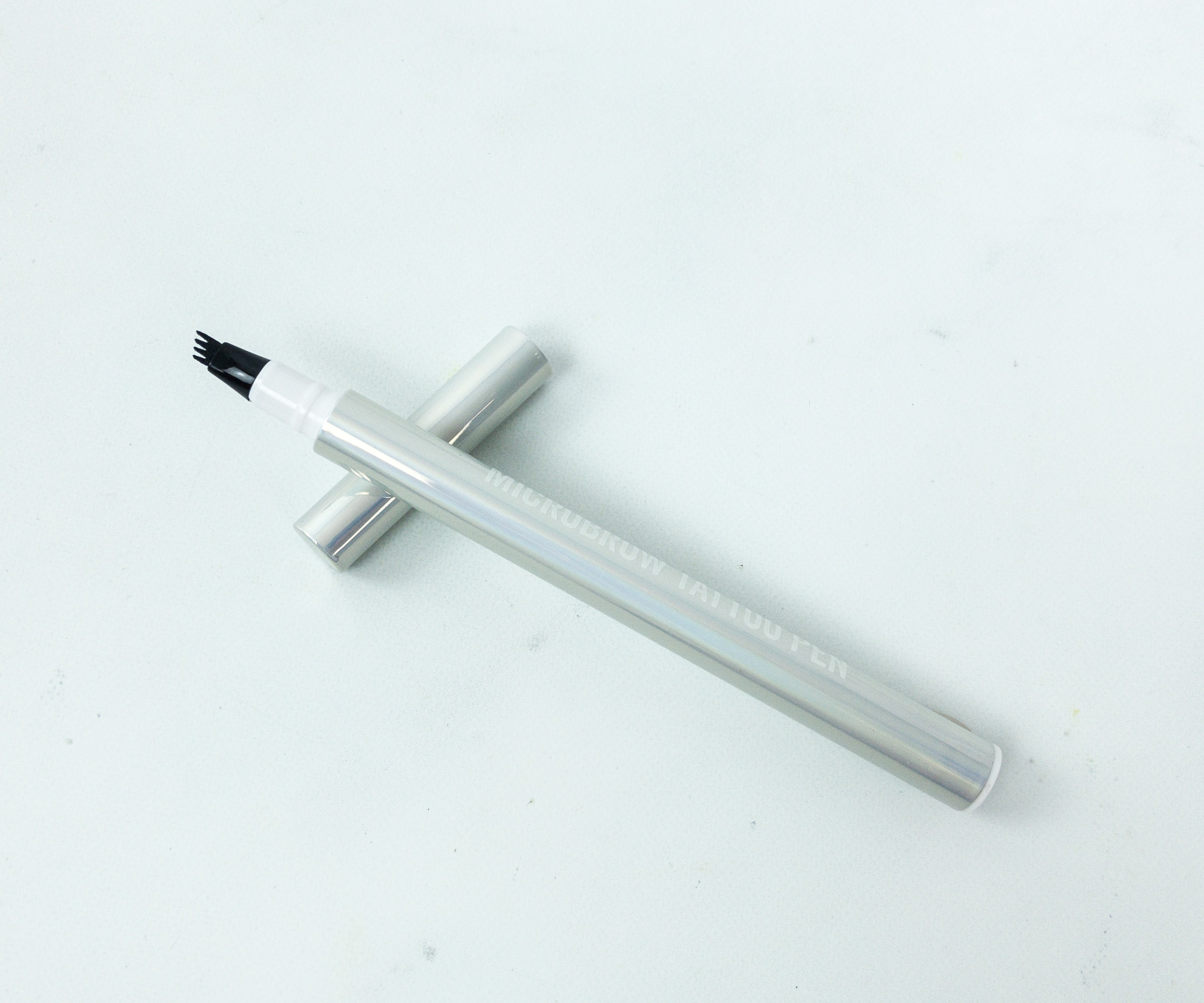 It has 4 microblade tips that help in filling in my brows with small hair-like strokes. I tried using it and it didn't take me long to achieve the perfect eyebrows compared to normal eyebrow pencils. I also think that the dark brown shade is just perfect for my skin tone and hair color. It's waterproof too!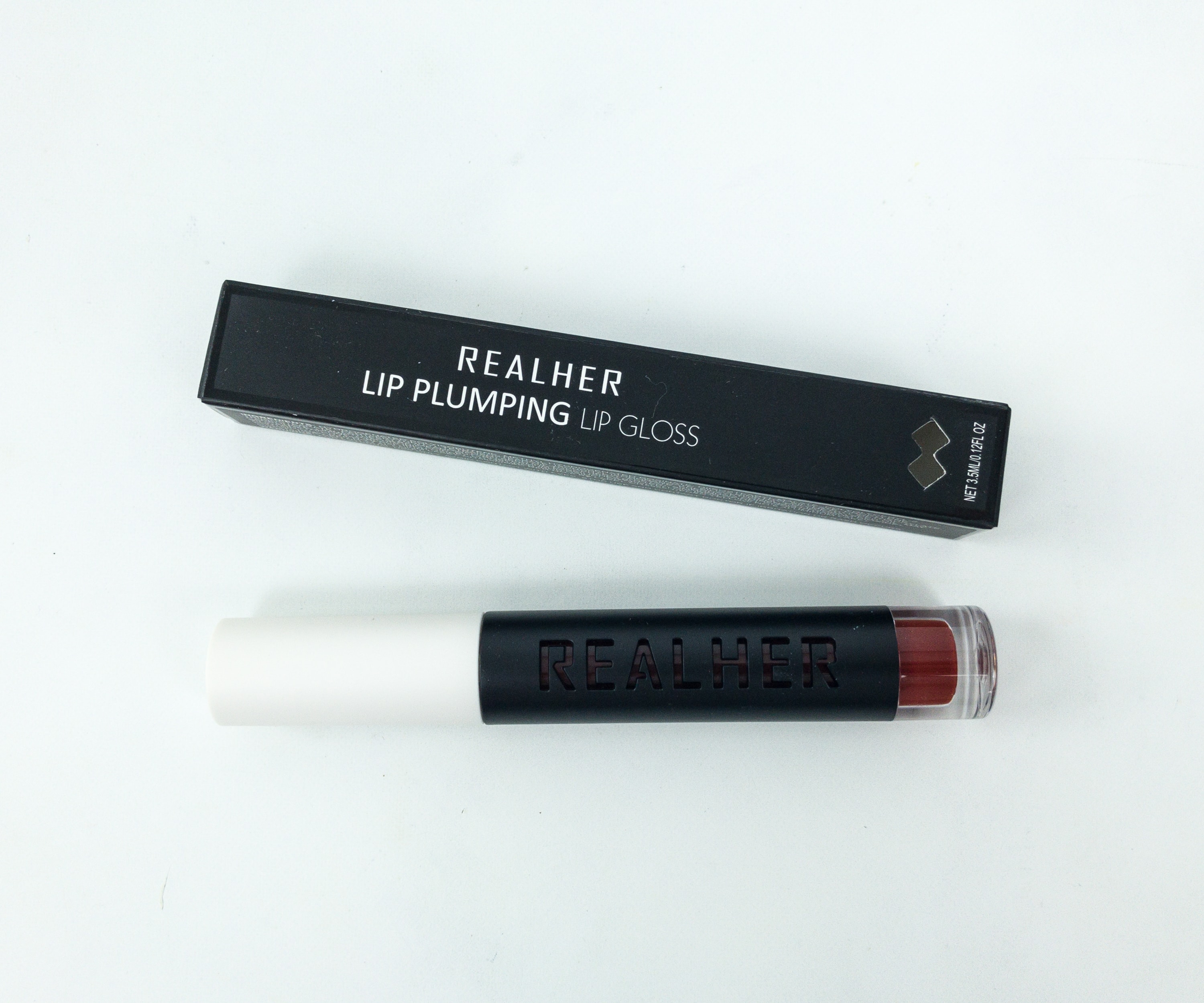 RealHer Lip Gloss ($21) This lip gloss in deep red shade is a quick way to give your lips a touch of fierceness!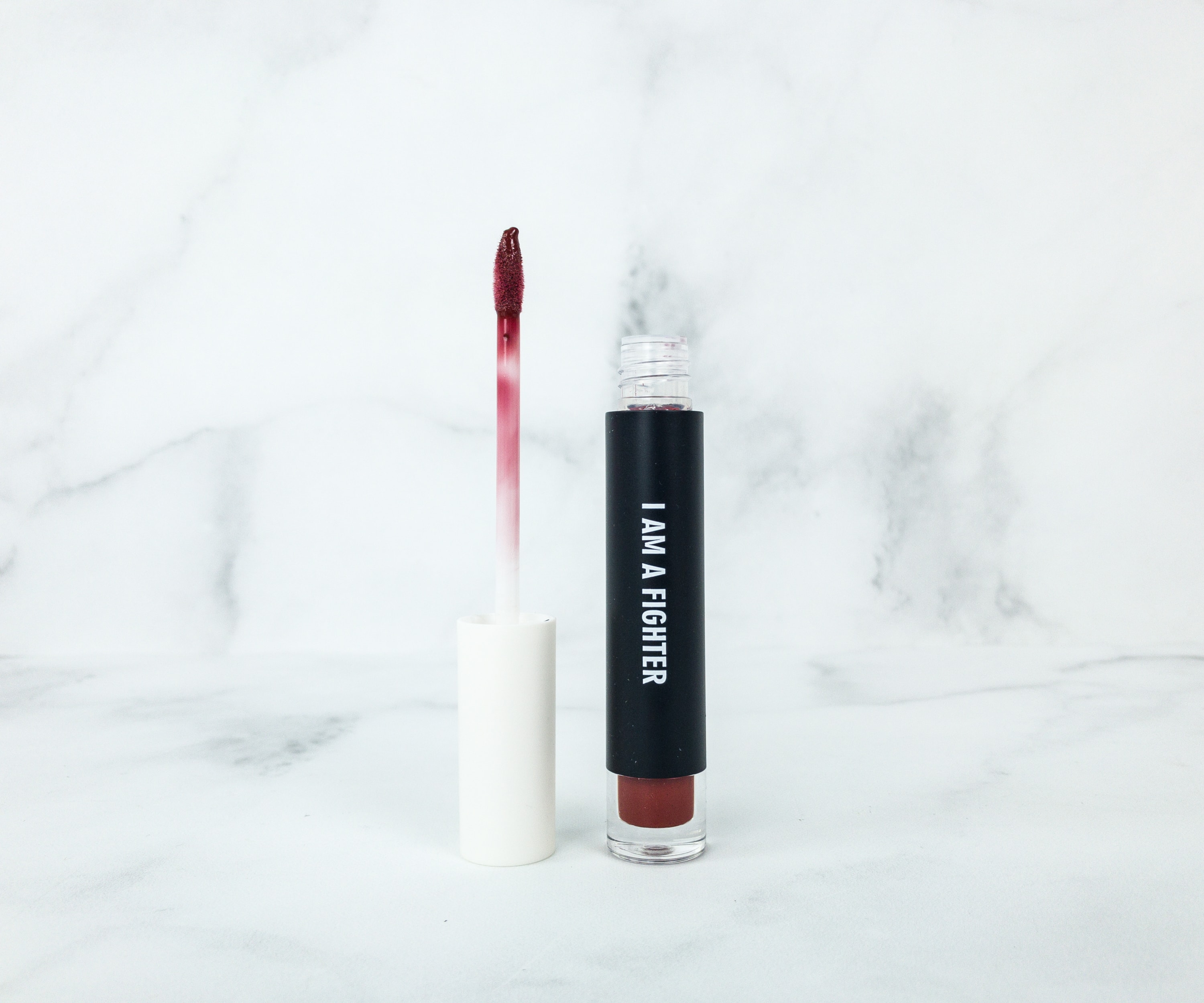 It's so flattering and shiny, but not sticky, thick, nor heavy. The applicator is also easy to handle and to glide through.
You & Oil Carrot Brocolli Chia Face Serum ($41.73) This quarter's bonus beauty item is a vegan-friendly and sustainably-sourced face serum! Packed with broccoli seed oil, carrot seed oil, and chia seed oil, it hydrates and brightens your skin with continued use. It's lightweight and ideal for all skin types as well.

To use, just massage it on your face and neck after cleansing. It comes in a glass bottle with a pipette, making sure that there's no single drop wasted!

Look at these beautiful swatches! The highlighter took soooo many clicks, but it finally came out. Also, I did a second swatch of it blended.
I normally do the math for all the item prices combined, but this time I will save the computation for another day because I really think that the products included in the box are so totally worth every dollar. I mean, come on! They are all full-sized! Plus, they only pick products made with formulas that are gentle to the skin. I've been with them for a long time now and so far, I haven't used anything that has caused breakouts or skin problems. On top of that, I get to pick the shades I want!
What did you think of my Vegan Cuts Makeup Box?