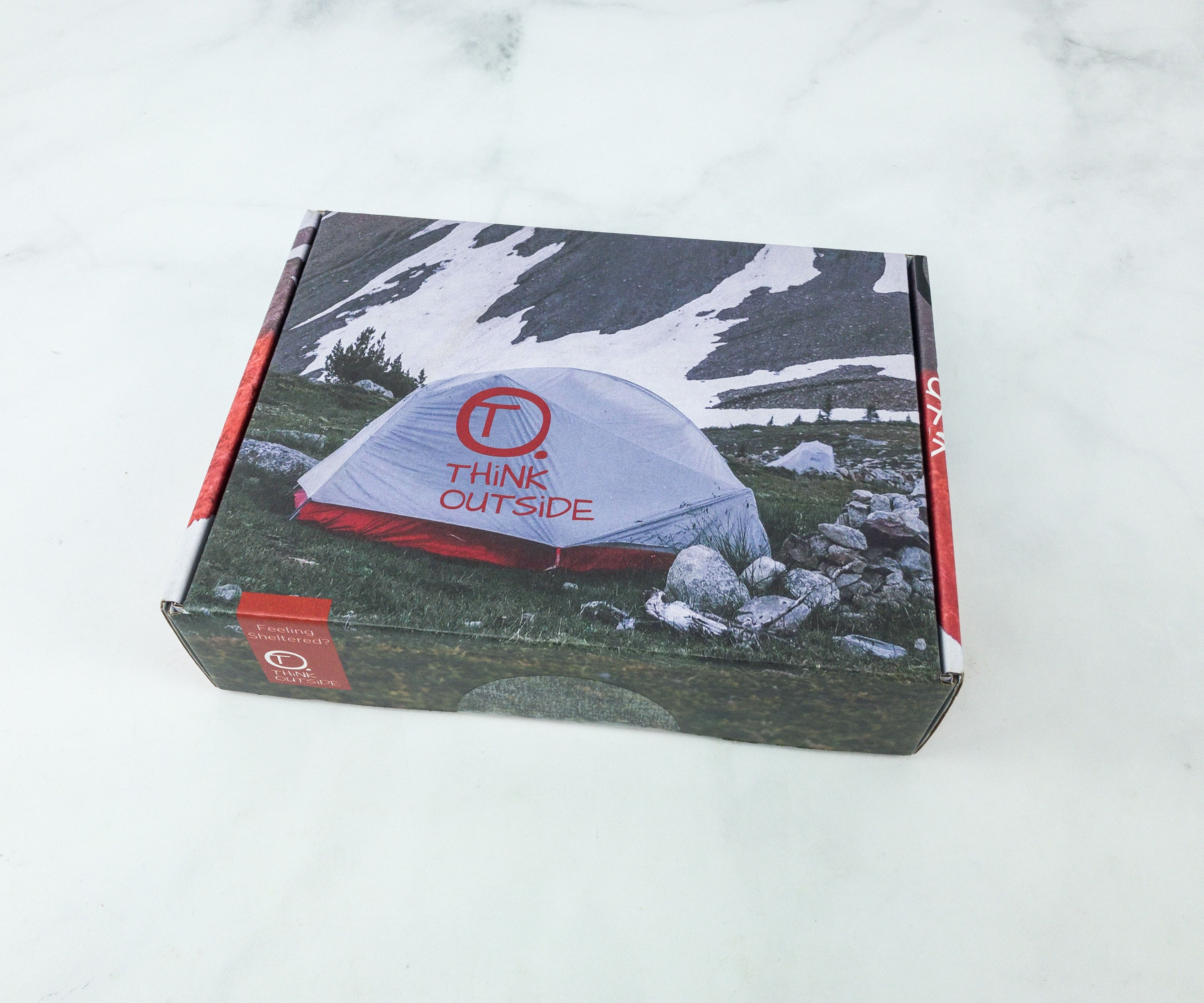 THiNK OUTSiDE BOXES is a monthly subscription for children ages 7 up that promotes exploration and survival in the great outdoors, along with the whole family. The box costs $34.95 per month + free shipping within the US. Each month, they will send out a themed box that includes outdoor gear, water-resistant resource cards, a 16+ page educational & activity booklet, as well as an outdoor challenge to do as a family. Your first box will also include a lightweight packable daypack, and you can choose what color you like!
The box aims to gear and help the kids to grow more confident in exploring the great outdoors!
DEAL: Get $10 off on any subscription order! Use coupon code HELLO10.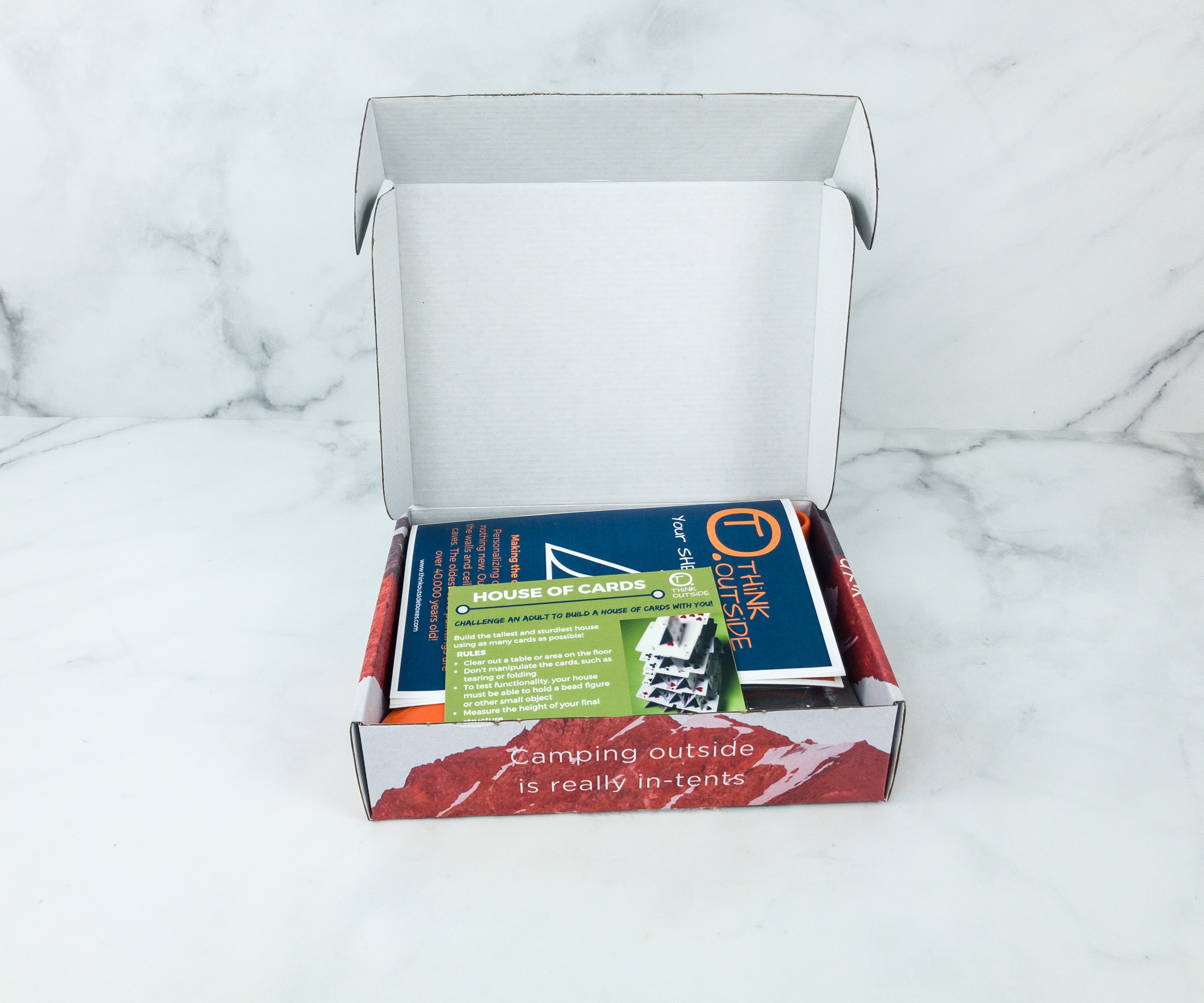 Camping outside is really in-tents!
We love that pun!
We're all hyped up upon first glance at the box contents!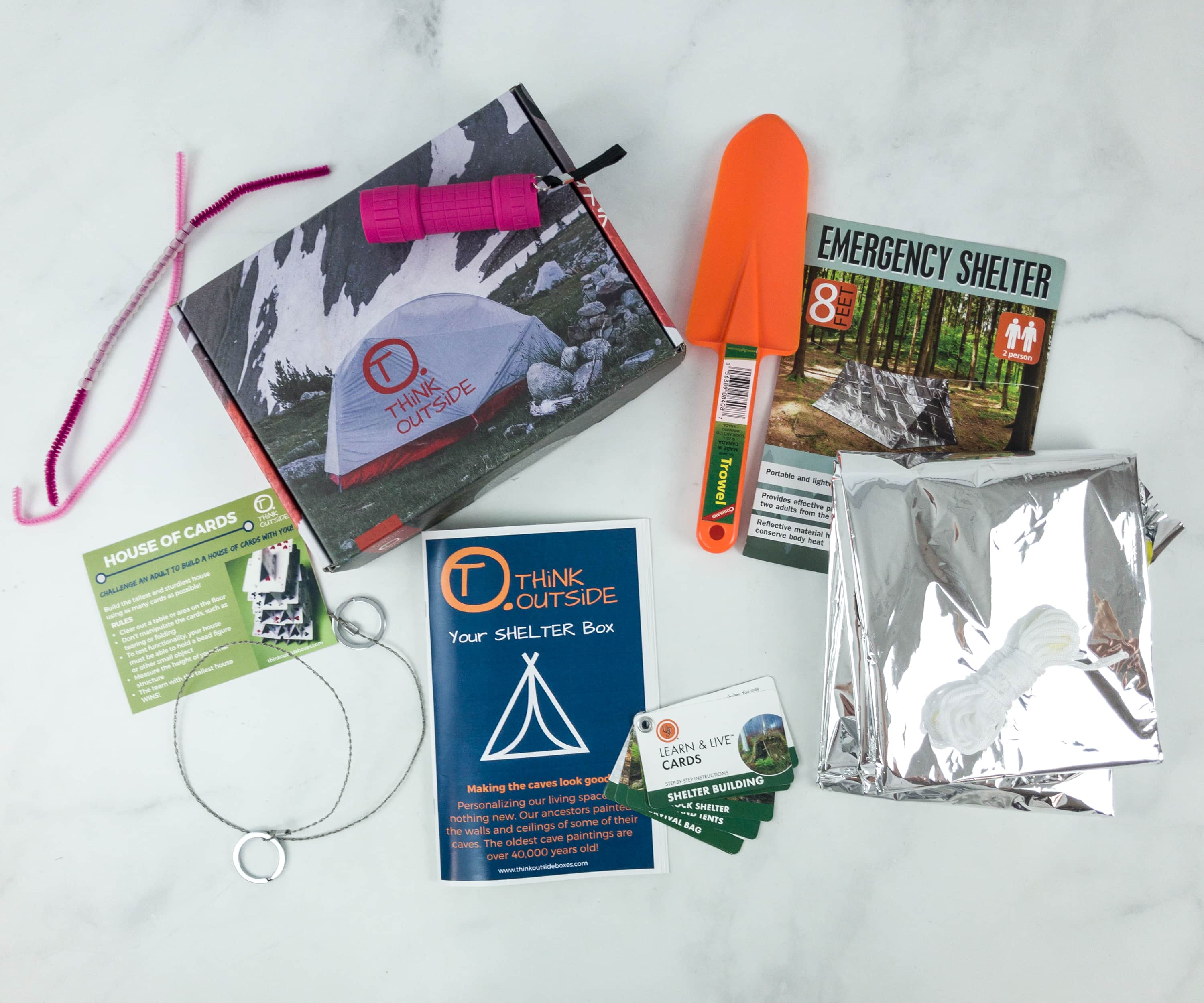 Everything in our box!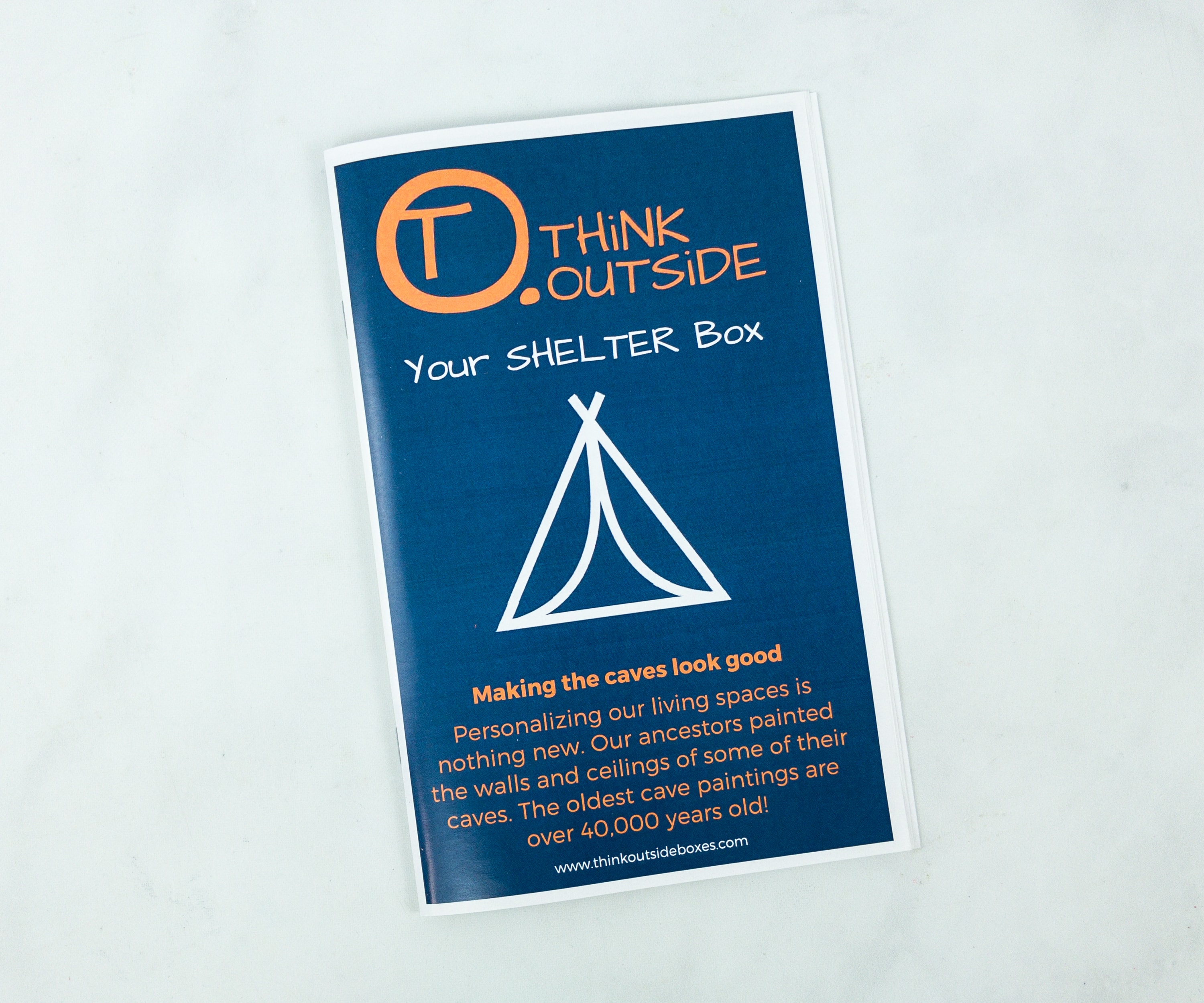 There's a booklet that serves as a guide for the box, its contents, and the program/activities.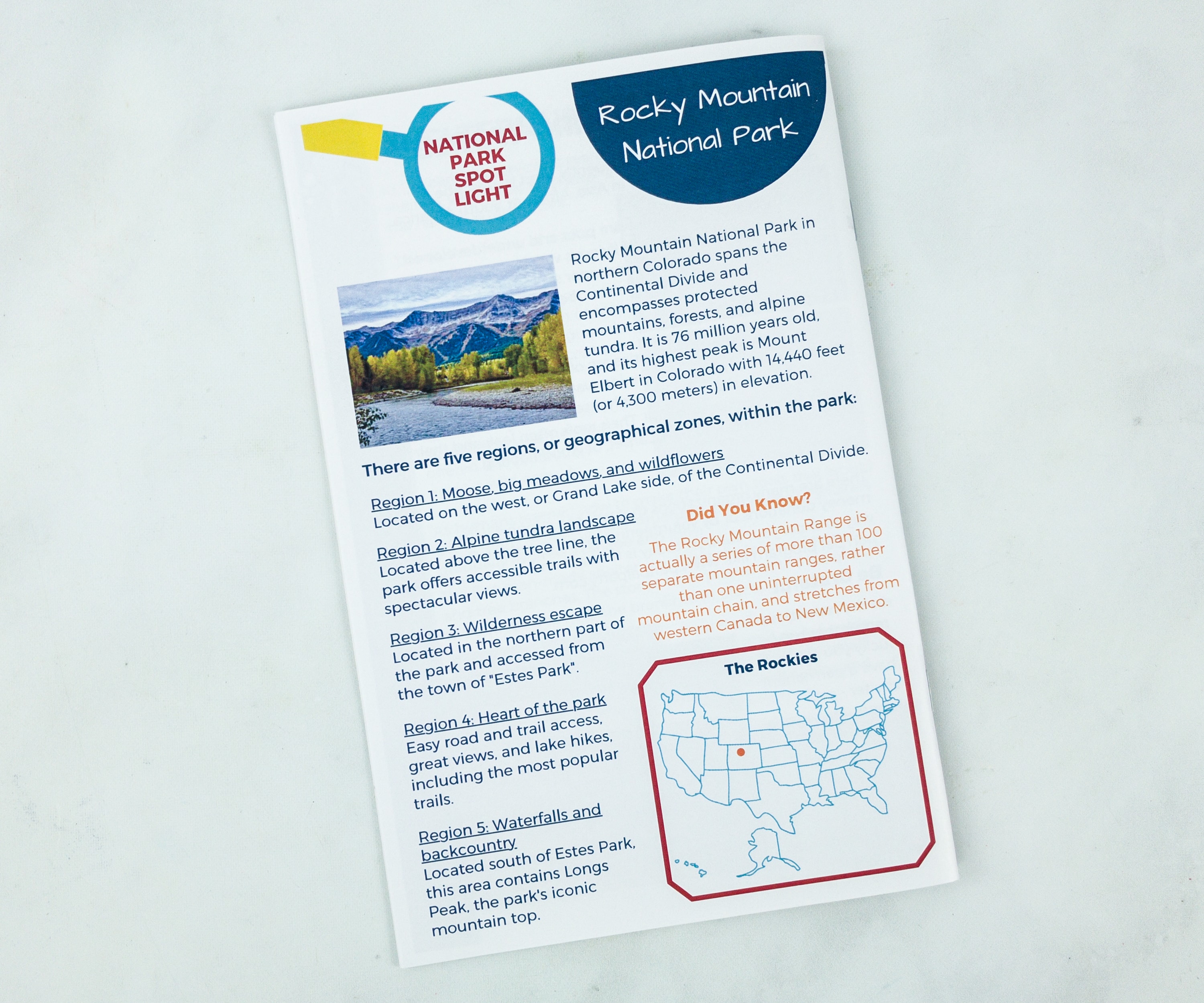 It includes a feature about Rocky Mountain National Park, which is a national park located at the northwest of Denver International Airport in north-central Colorado, within the front range of the Rocky mountains.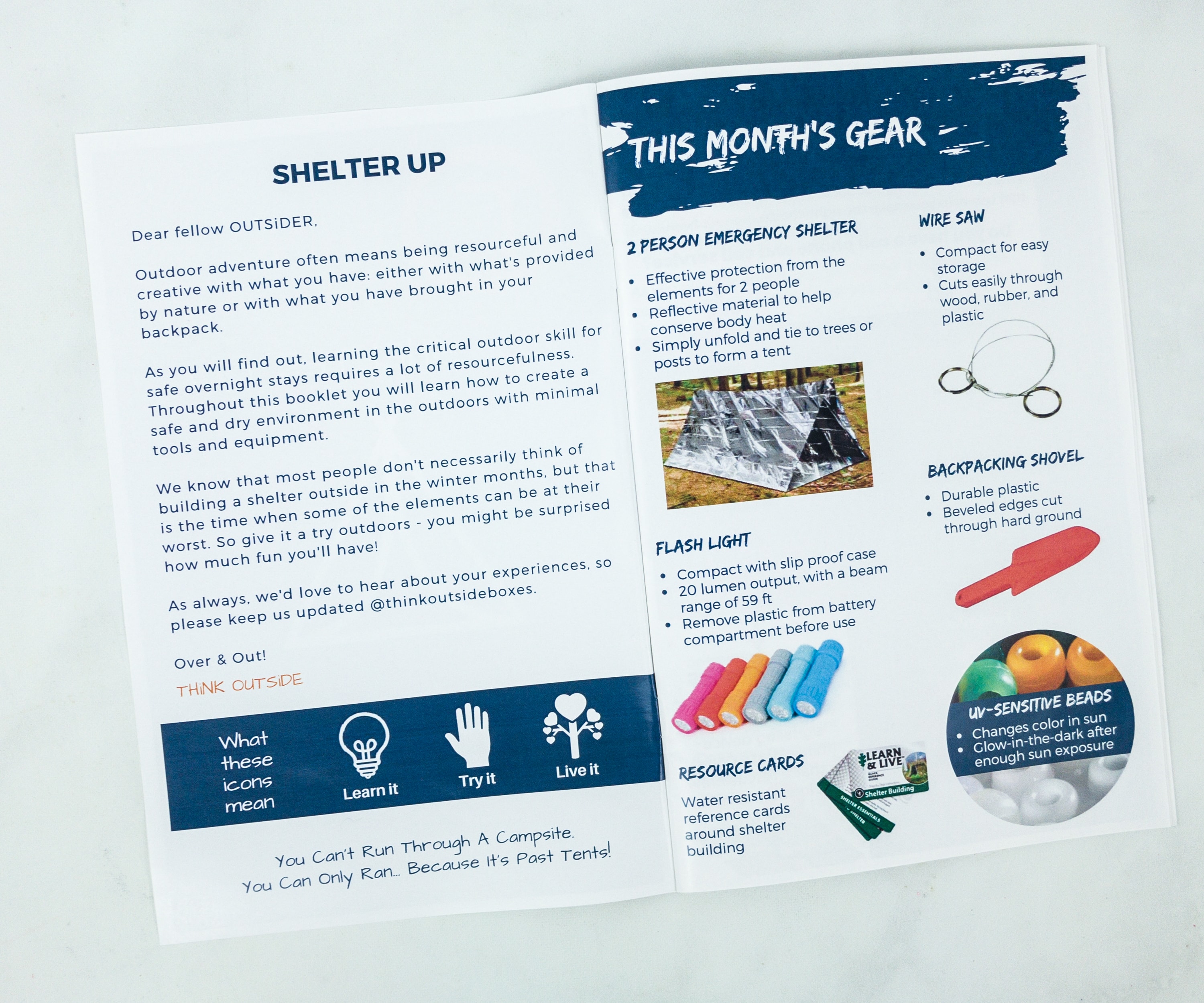 It also lists all the box's contents with a brief explanation about each item.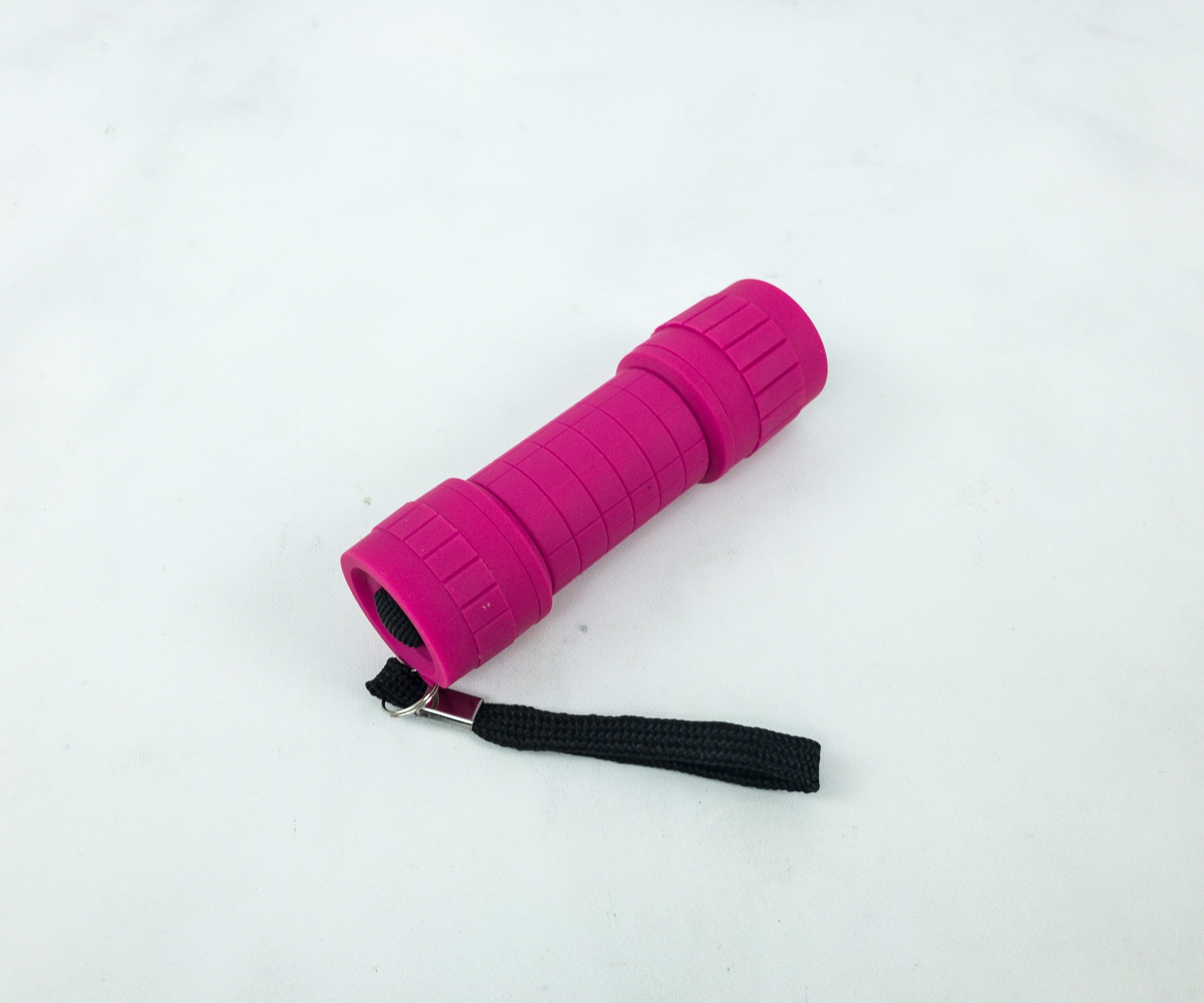 Flashlight. The flashlight is compact. The kids can easily stash it inside a pocket of their day pack!
It may be small but it has a 20-lumen output with a beam range of a whopping 59 feet! That's really amazing!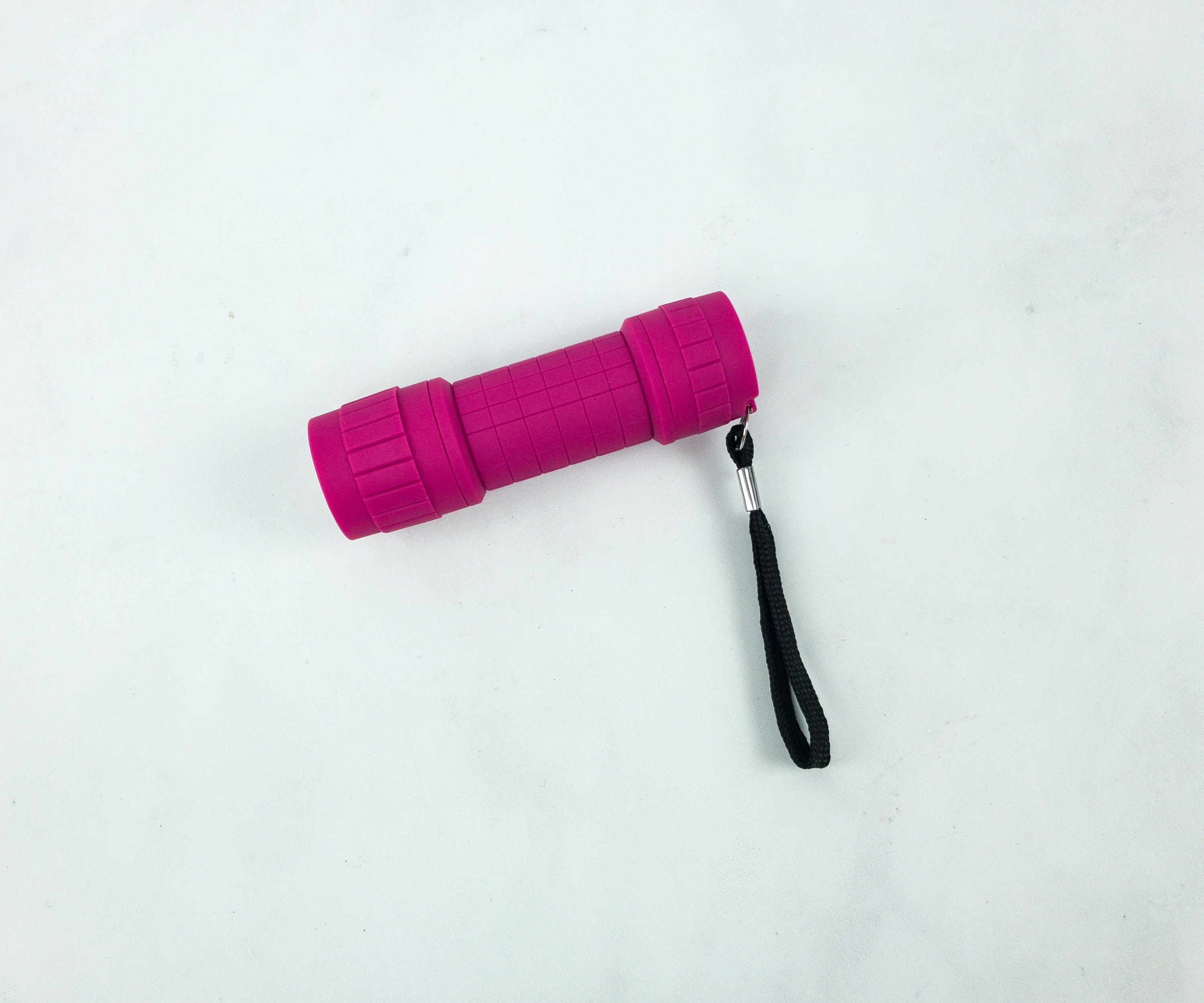 Just a reminder, take off the plastic from the battery compartment before using it. And use it when you really need a light source, just to conserve battery-life!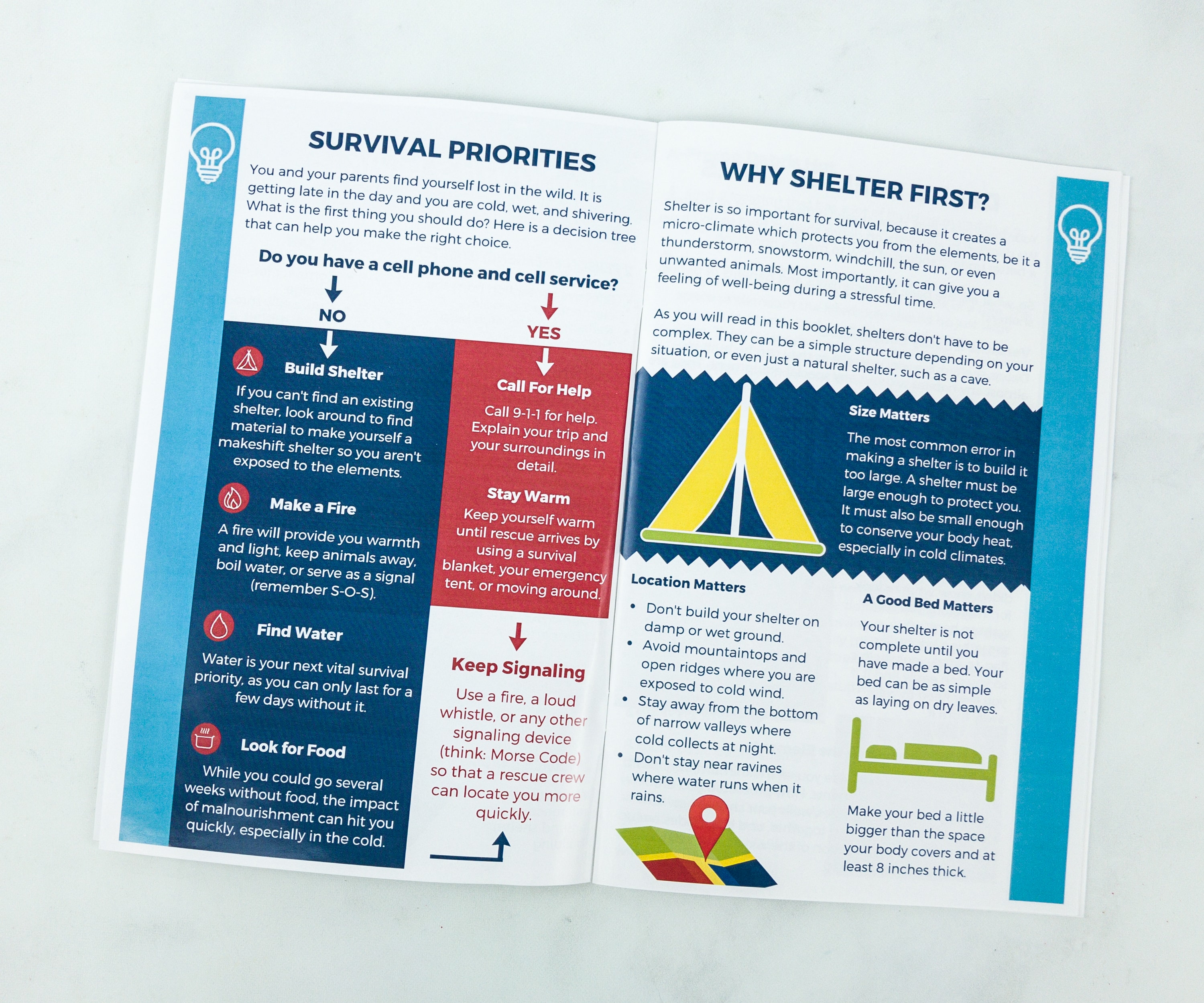 There are also articles about survival priorities which is to build a shelter, make a fire, find water, and look for food… That is if you don't have a cellphone. But if you have a cellphone and service, you can call for help first and stay warm!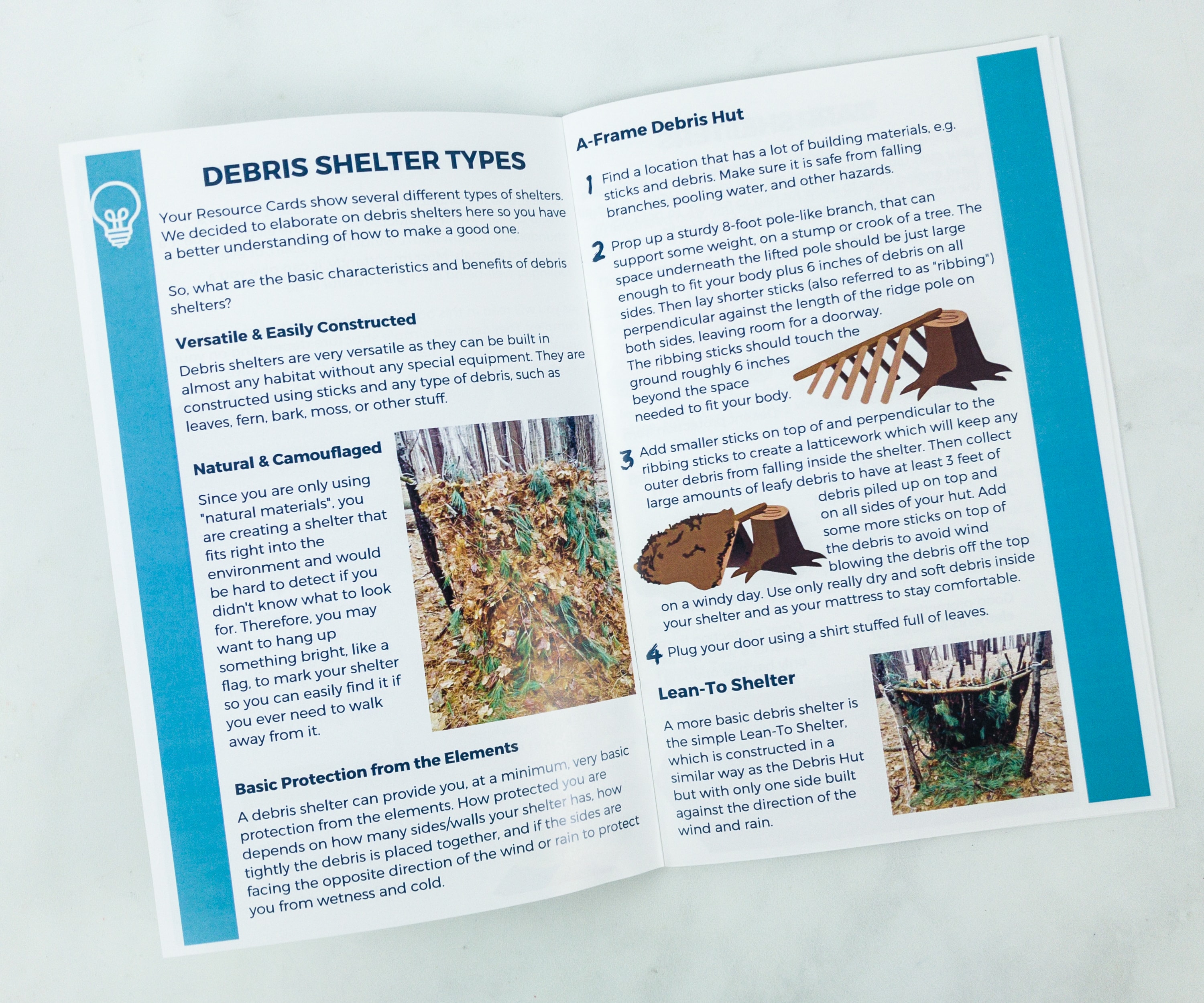 There are many shelters that you can do. One is a debris shelter, and this guide can teach you how to do it and the materials you'll need.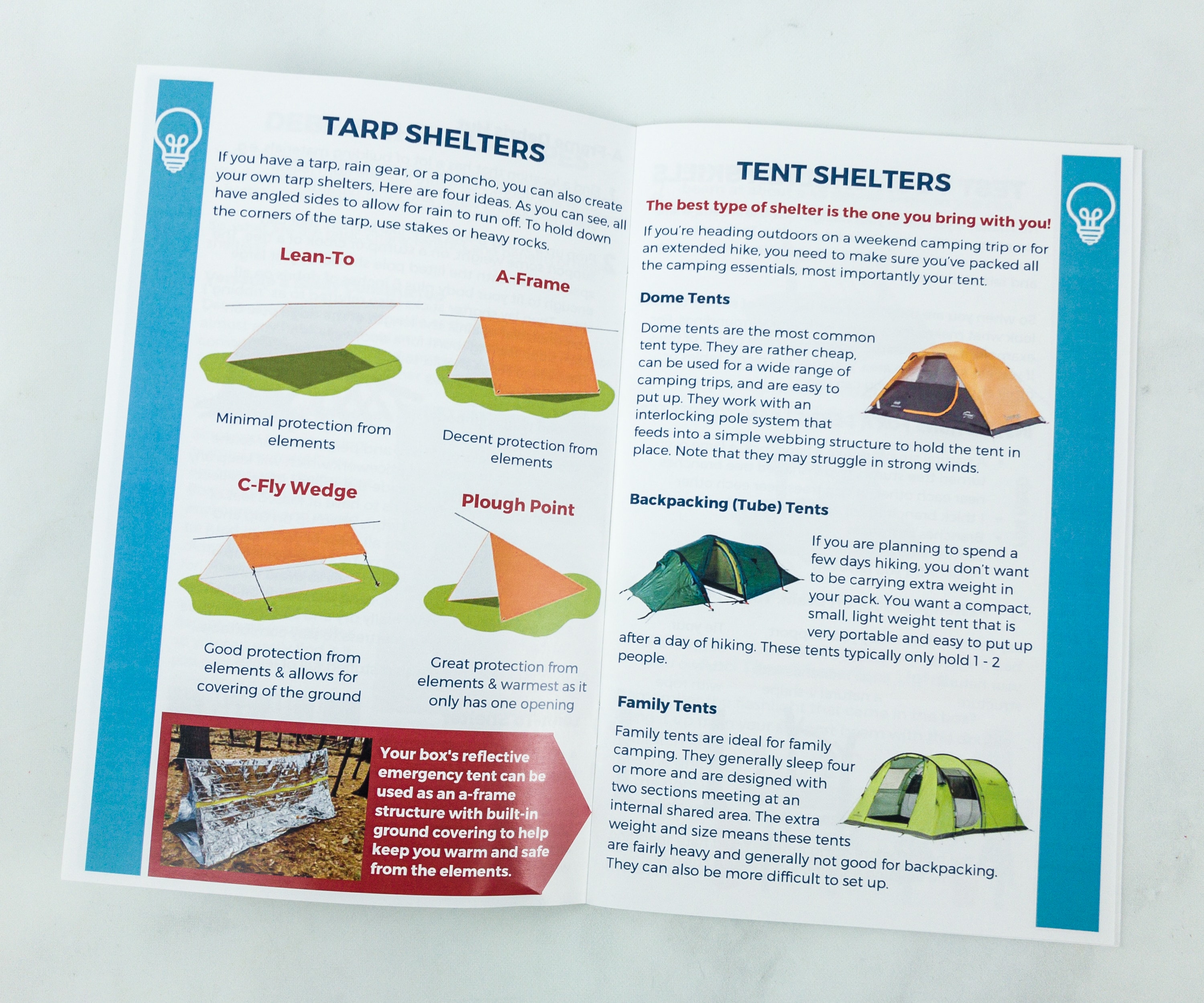 Other types of shelters that you can do are tarp and tent shelters.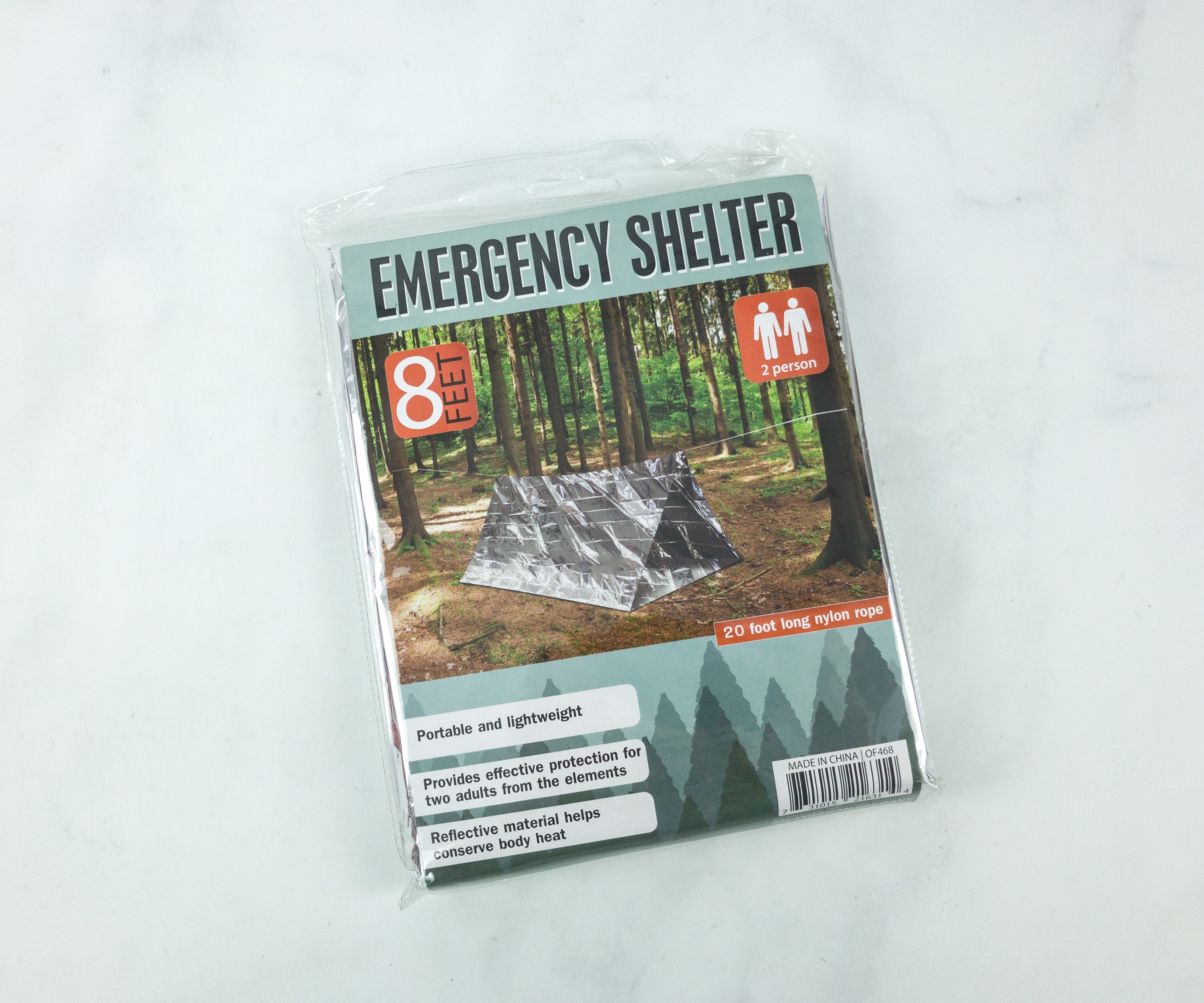 2 Person Emergency Shelter. Speaking of shelter, the box also included a shelter for two that we can try to build!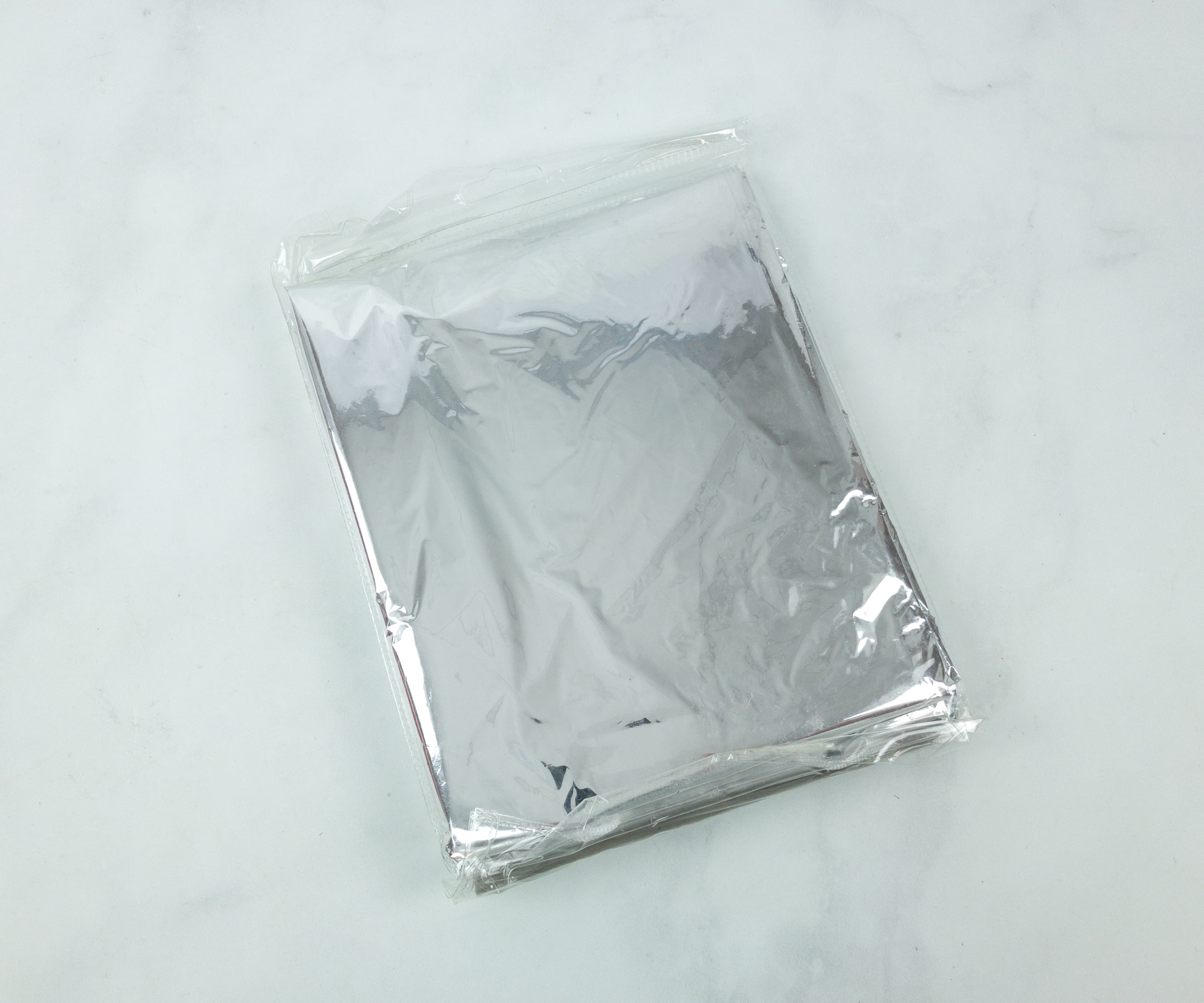 The emergency shelter is portable and lightweight. It's made of reflective material that helps conserve body heat.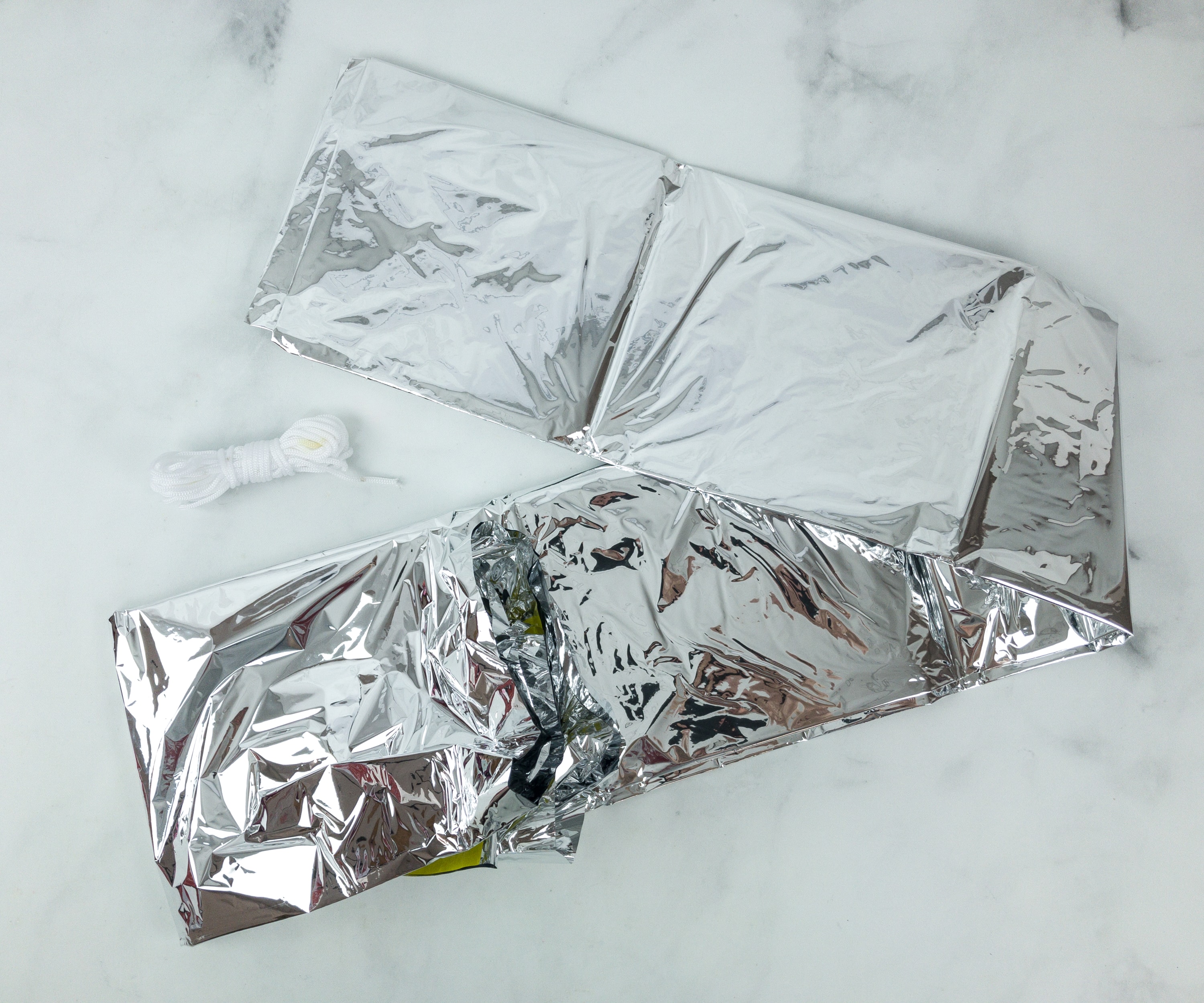 You just need to unfold it and find posts or trees where you can tie it up and make it stand. It can fit two people.
The guide also tests your shelter skills!
Wire Saw. A wire saw is a really important tool that you can use during camping trips or hikes.
This wire saw is lightweight because it is single-strand saw that coils up for easy storage.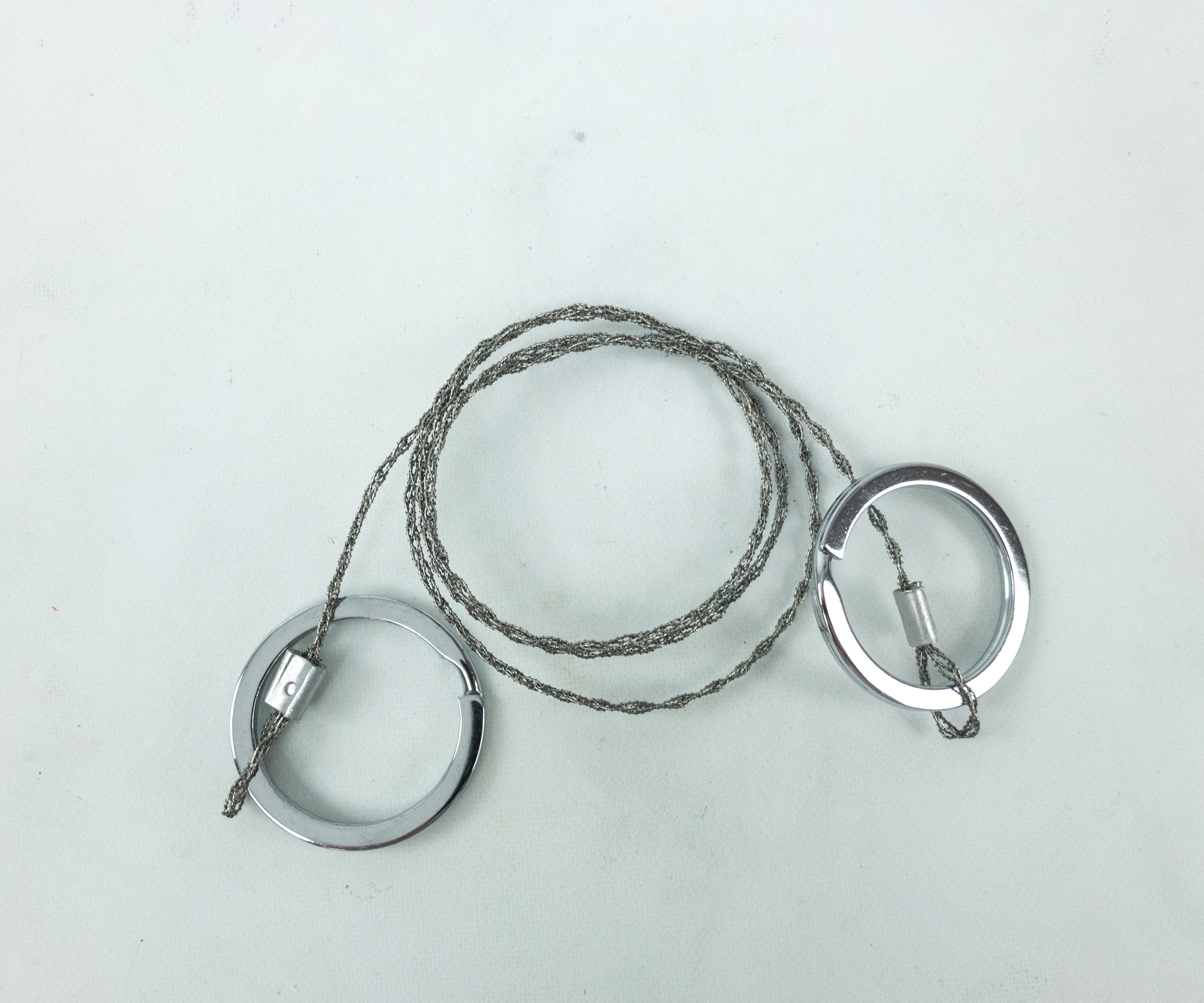 The saw cuts easily on wood, plastic, and rubber.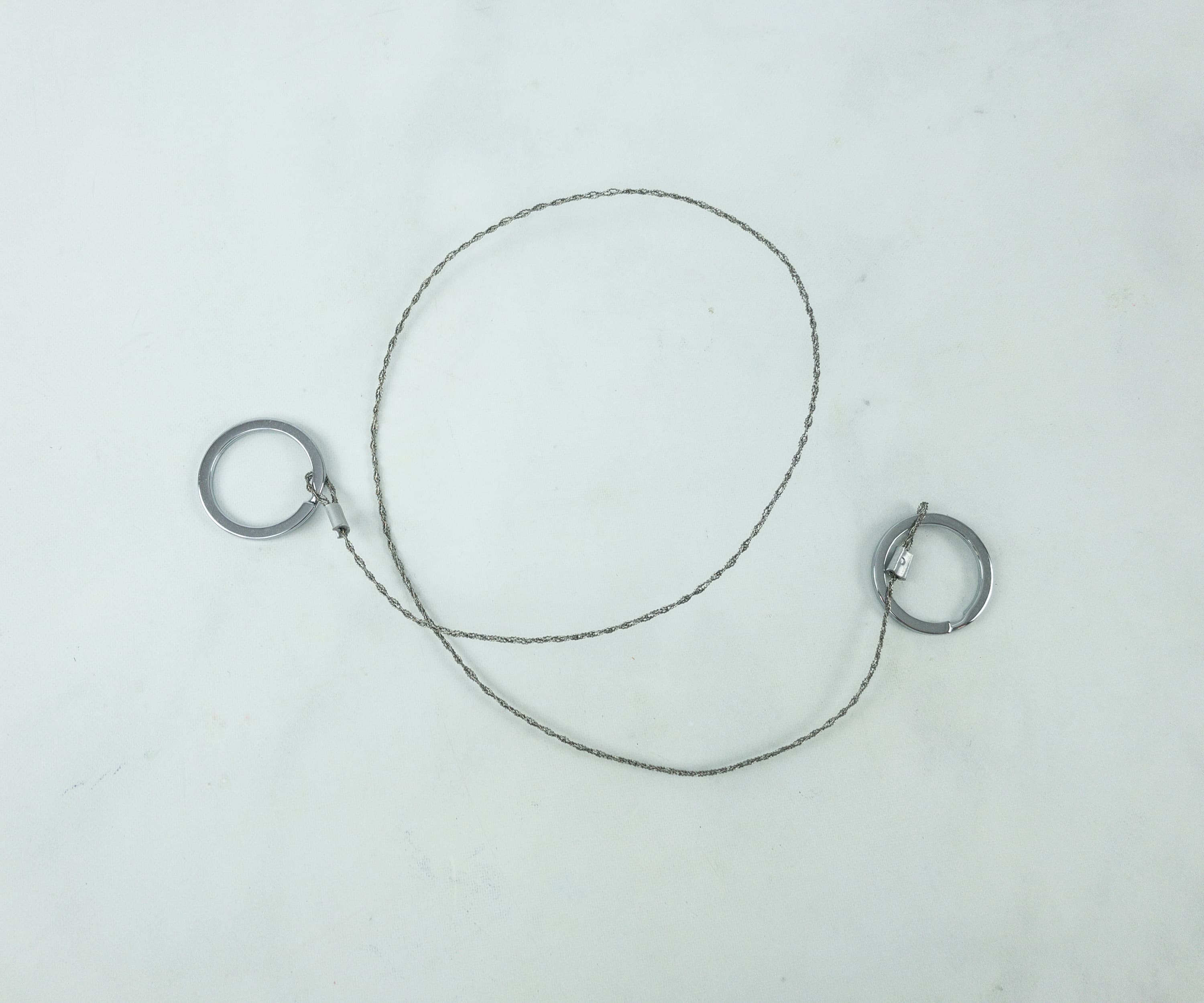 It also comes with finger loops that make cutting easier and secures grip.
You can also build beds from different materials that you can find in the wild. This article in the booklet gives us an idea how.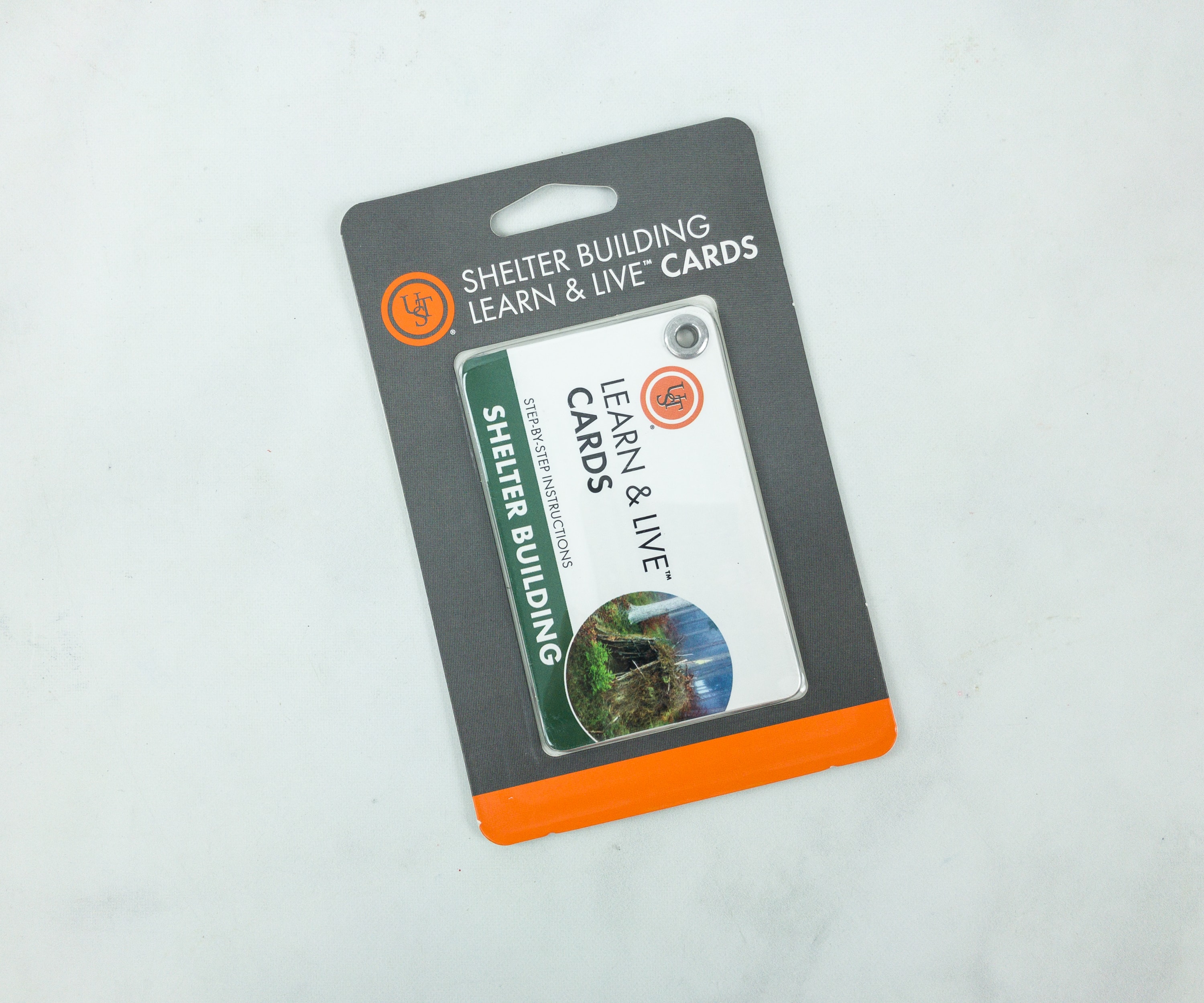 Resource Cards. The resource card we got for this month is the Shelter Building card.
This card provides how-to instructions for building a variety of shelters.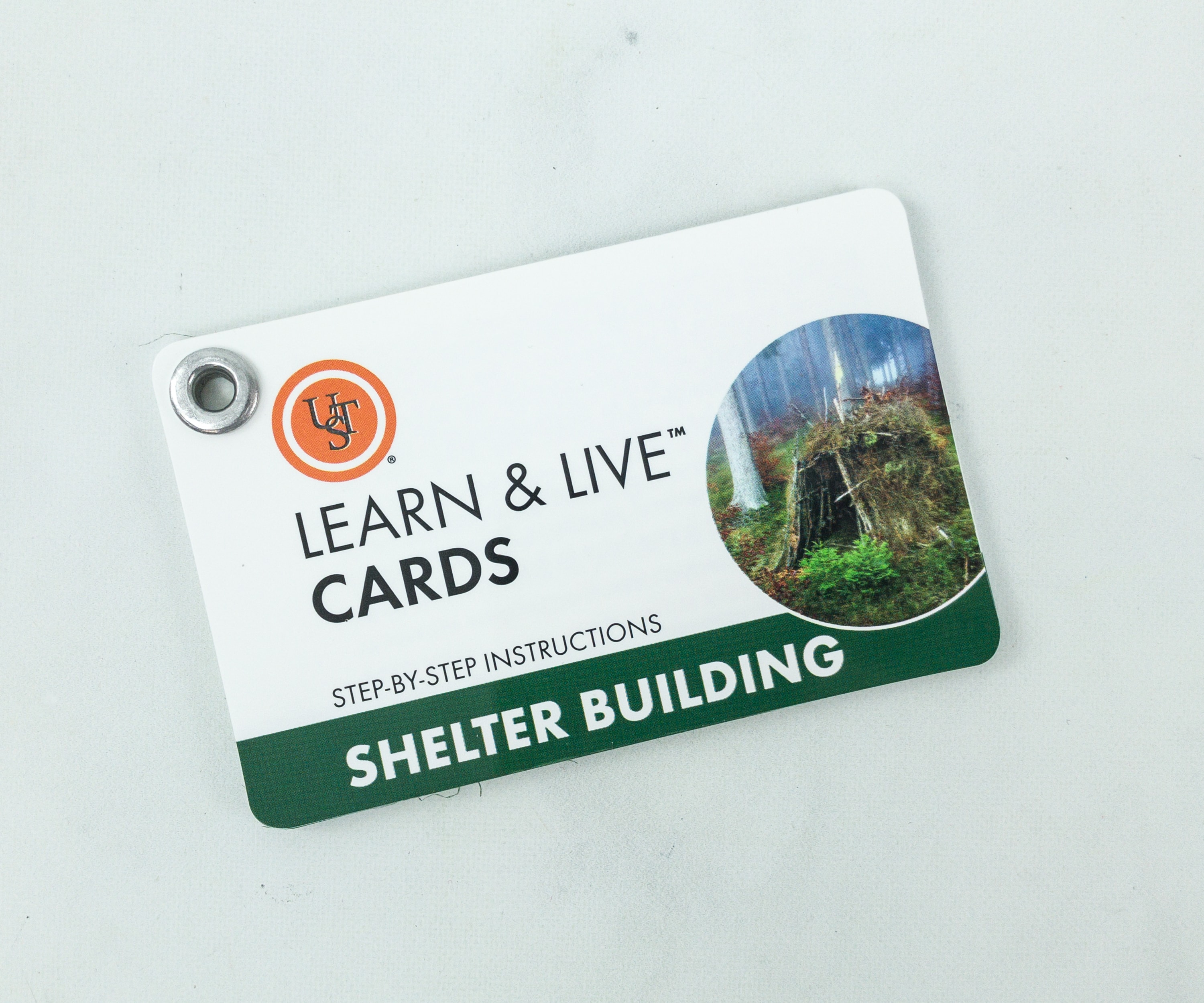 Remember the metal ring from the first box? That's for collecting and keeping these useful cards.
There are lots of stuff about shelter building that you can learn from these cards!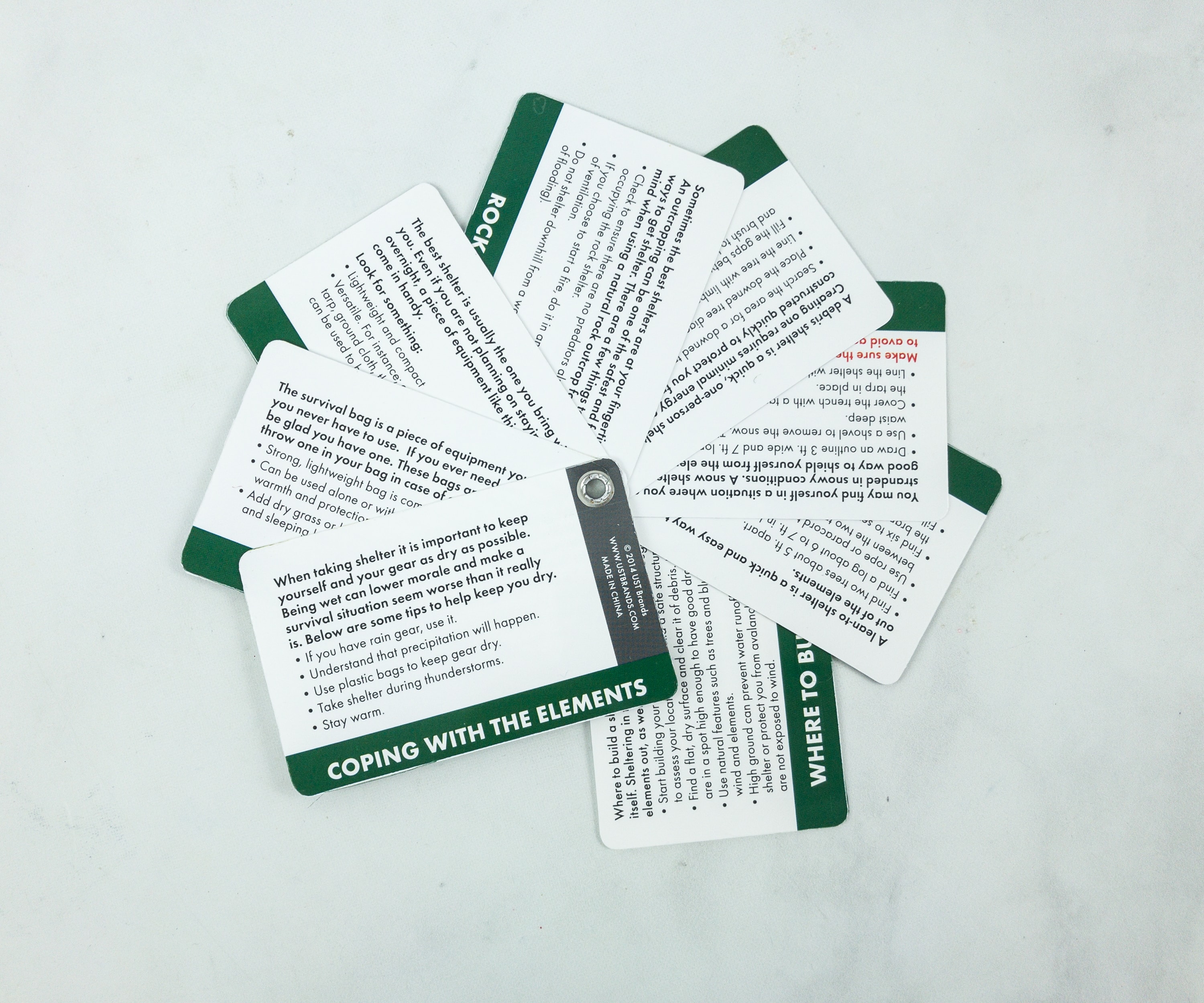 Each card thoroughly explains the topics, making them easier to understand even for kids.
The booklet also explains hypothermia and sun exposure, and the damage they can cause.
They even included activities that the kids can try so they'll further understand the importance of keeping under a shade and the problem with UV exposure.
You can use these wires and the UV sensitive beads during a hike so you'll know if you're sun-exposed or kept shaded!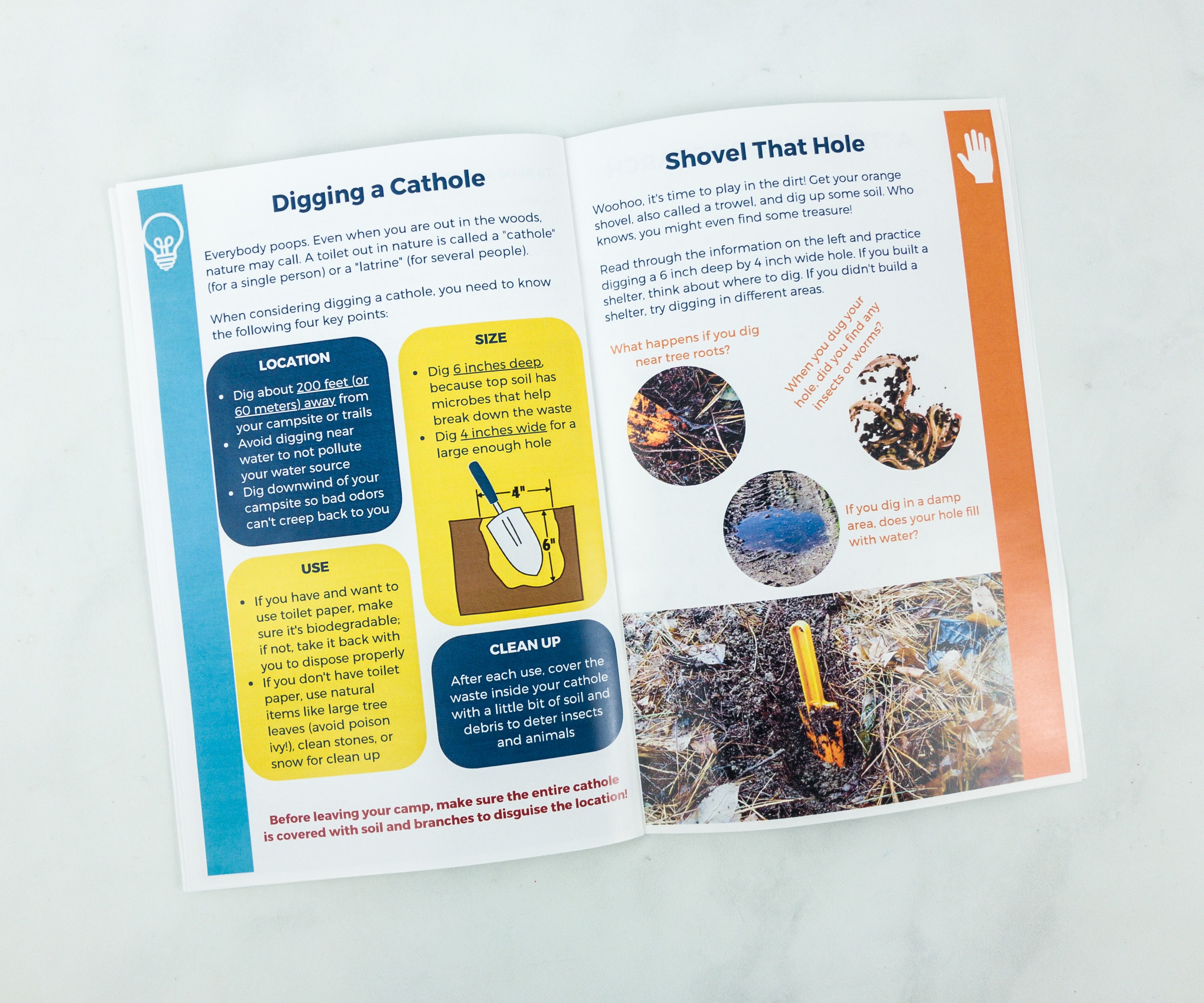 The guide also teaches us how to effectively dig holes.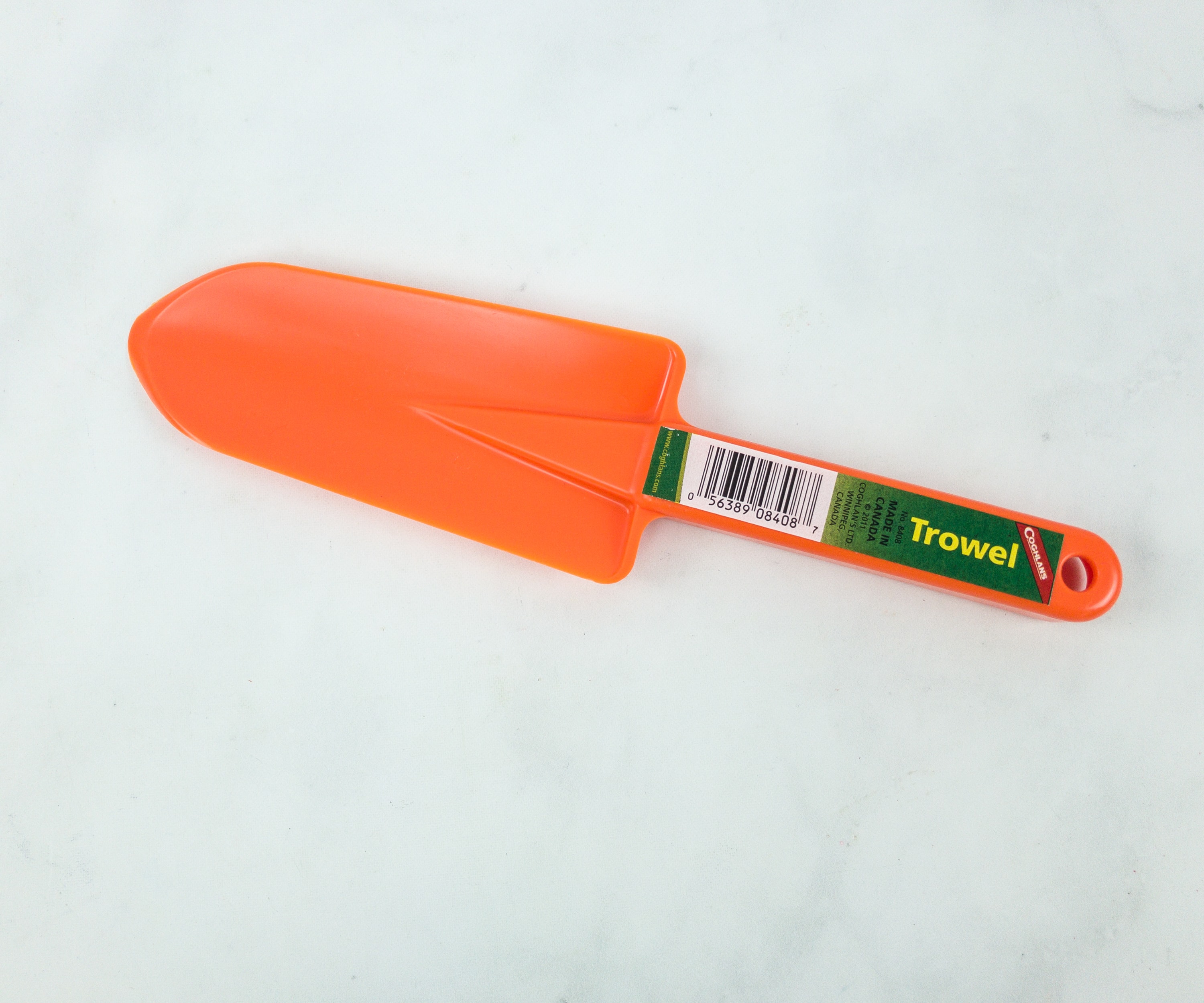 Backpacking Shovel. Of course, we can't dig holes without the help of a shovel. Glad they included one in this box. It's made of durable plastic.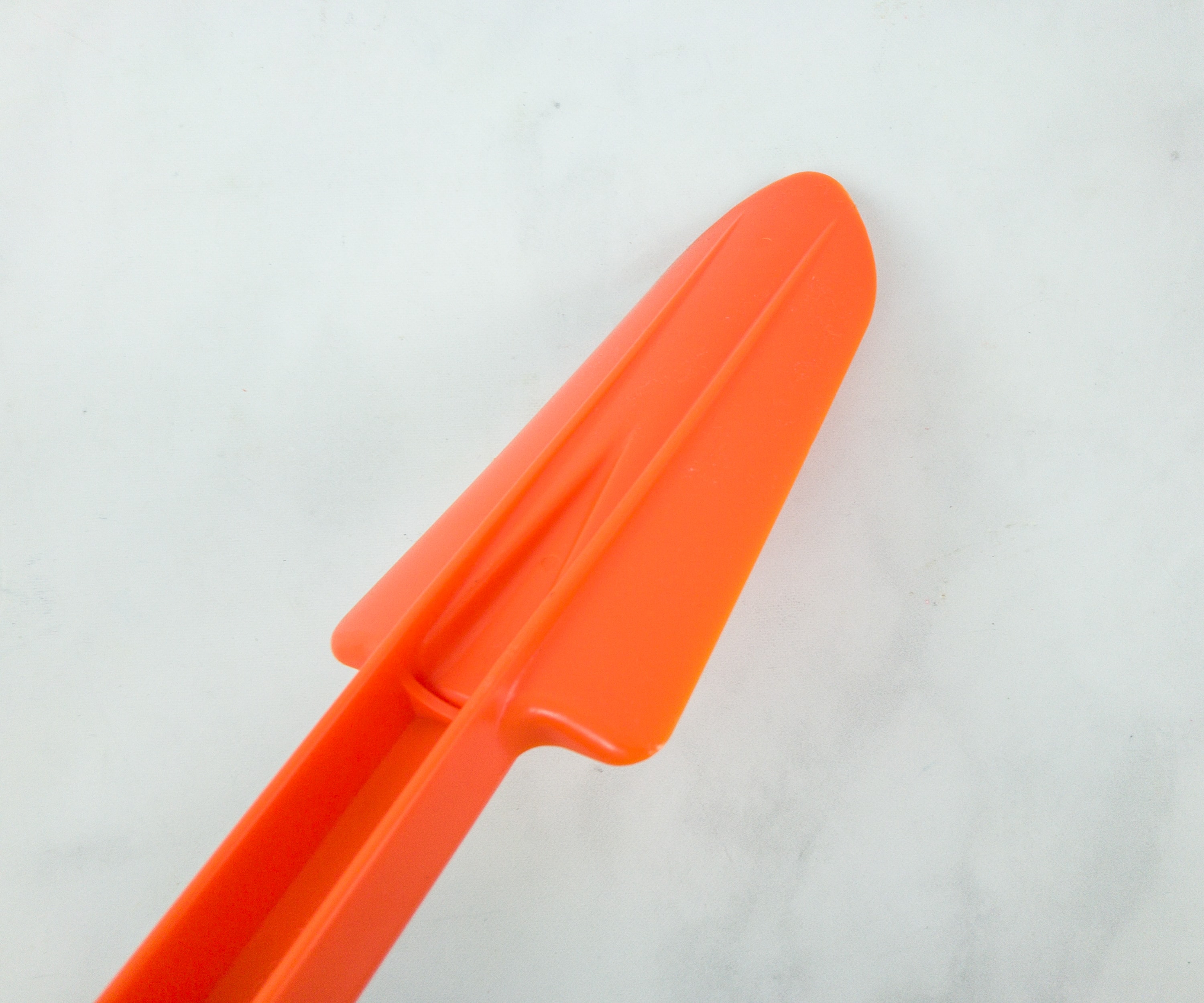 The shovel has beveled edges that can cut through hard ground, making it easier for the kids to make holes.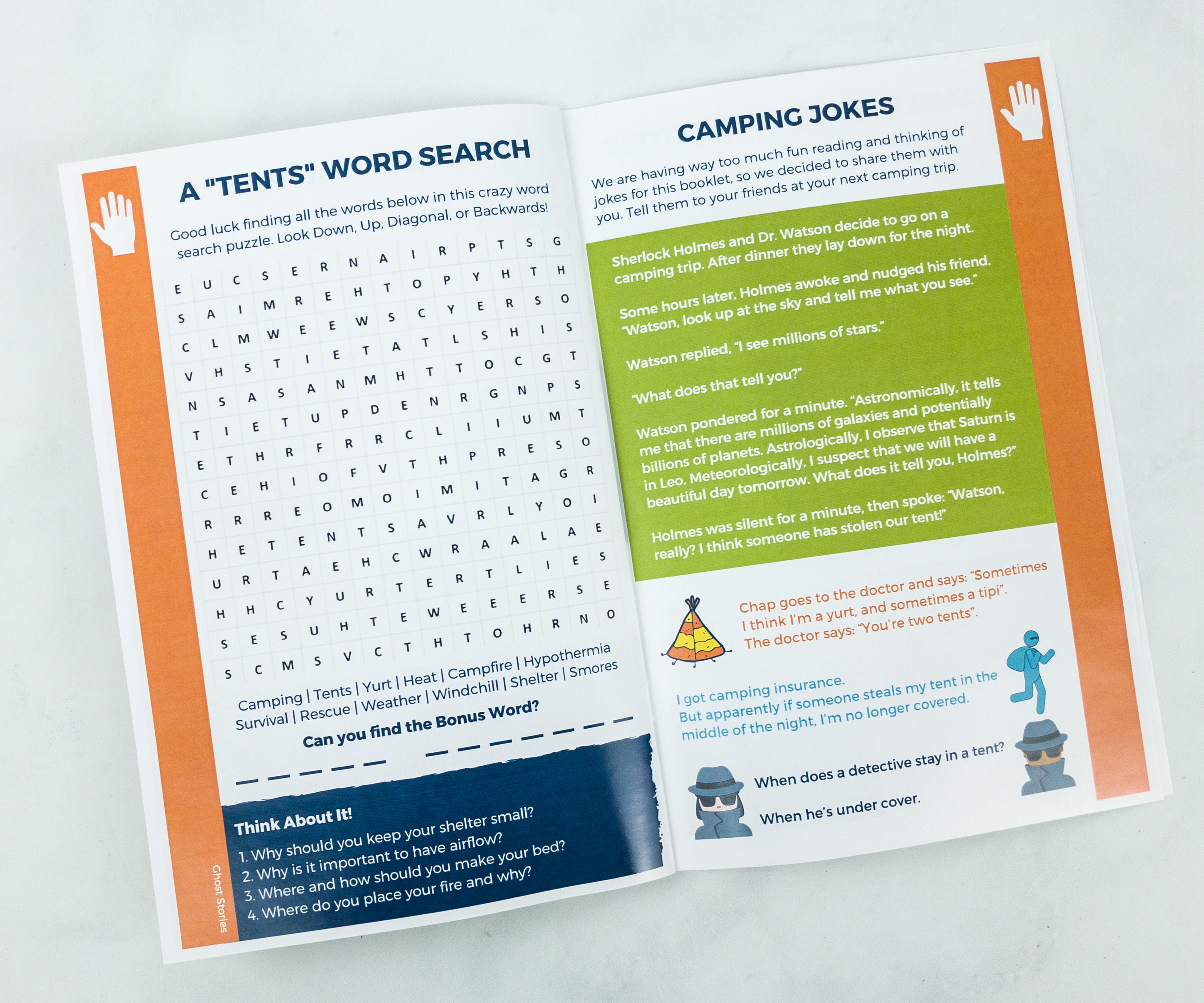 There are also other activities on the guide like a Word Search and some camping jokes to keep things fun during your camping trip.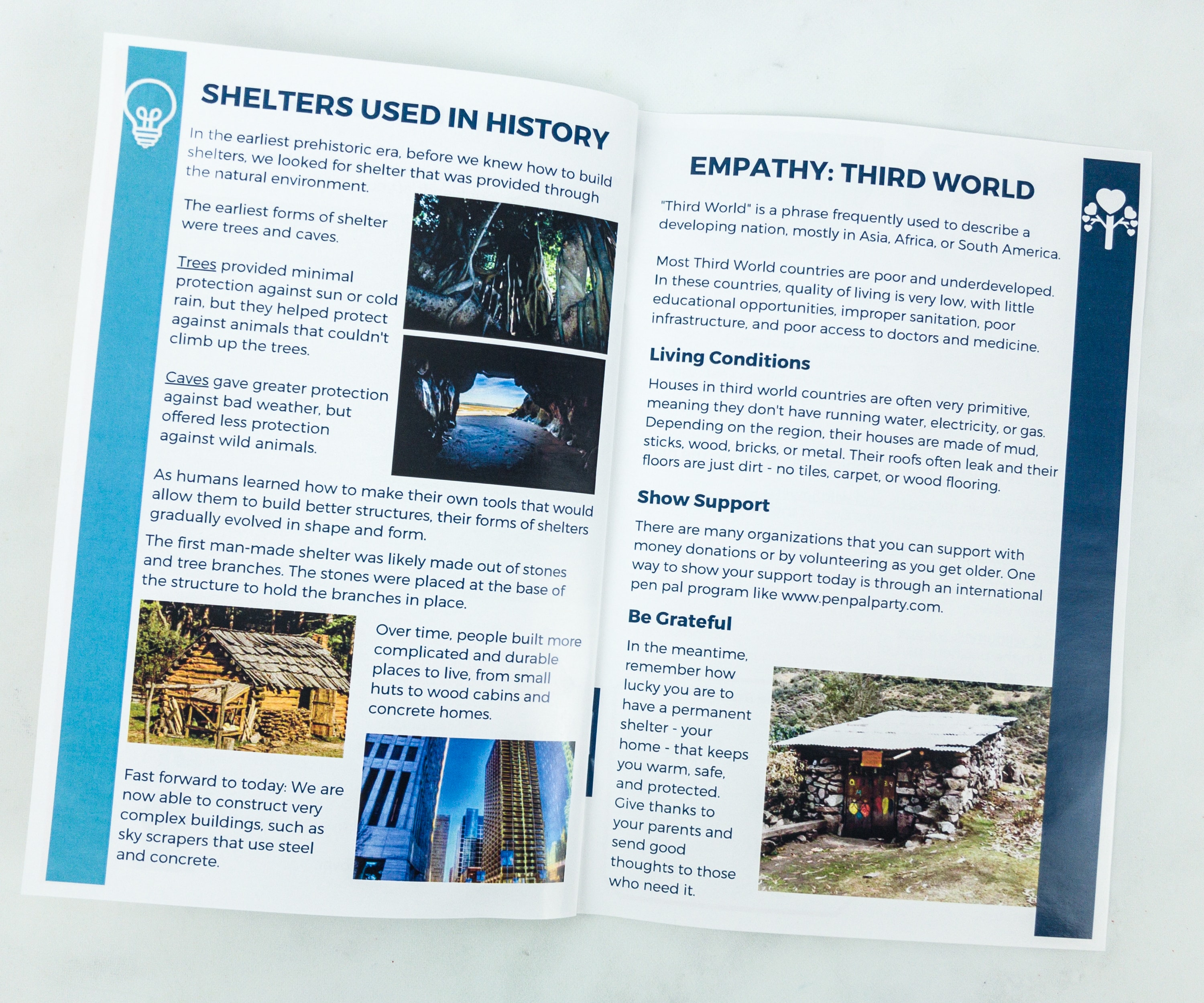 Here's a little bit of history about shelters, and their importance.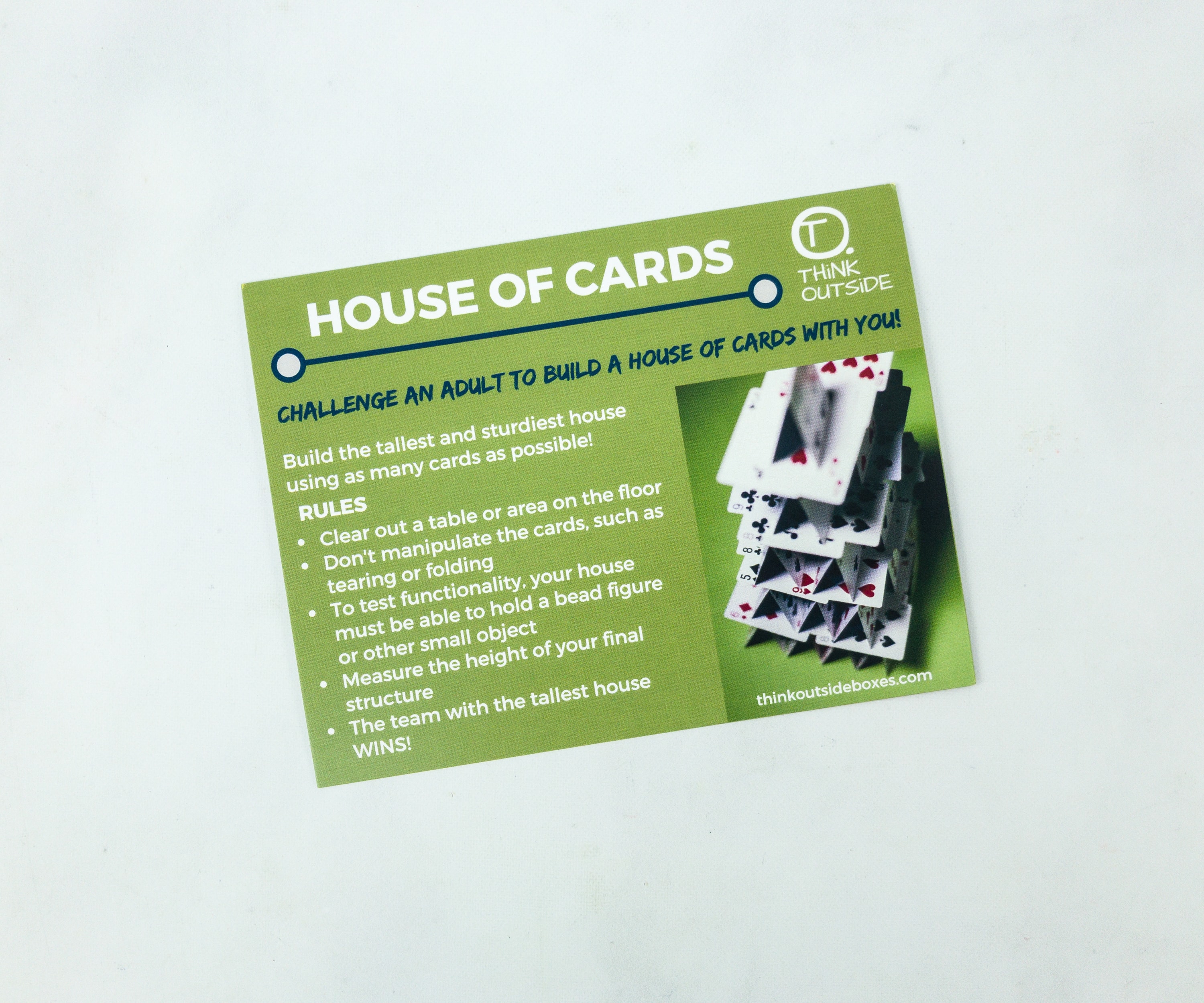 For the adults, the kids can challenge them by building a house of cards!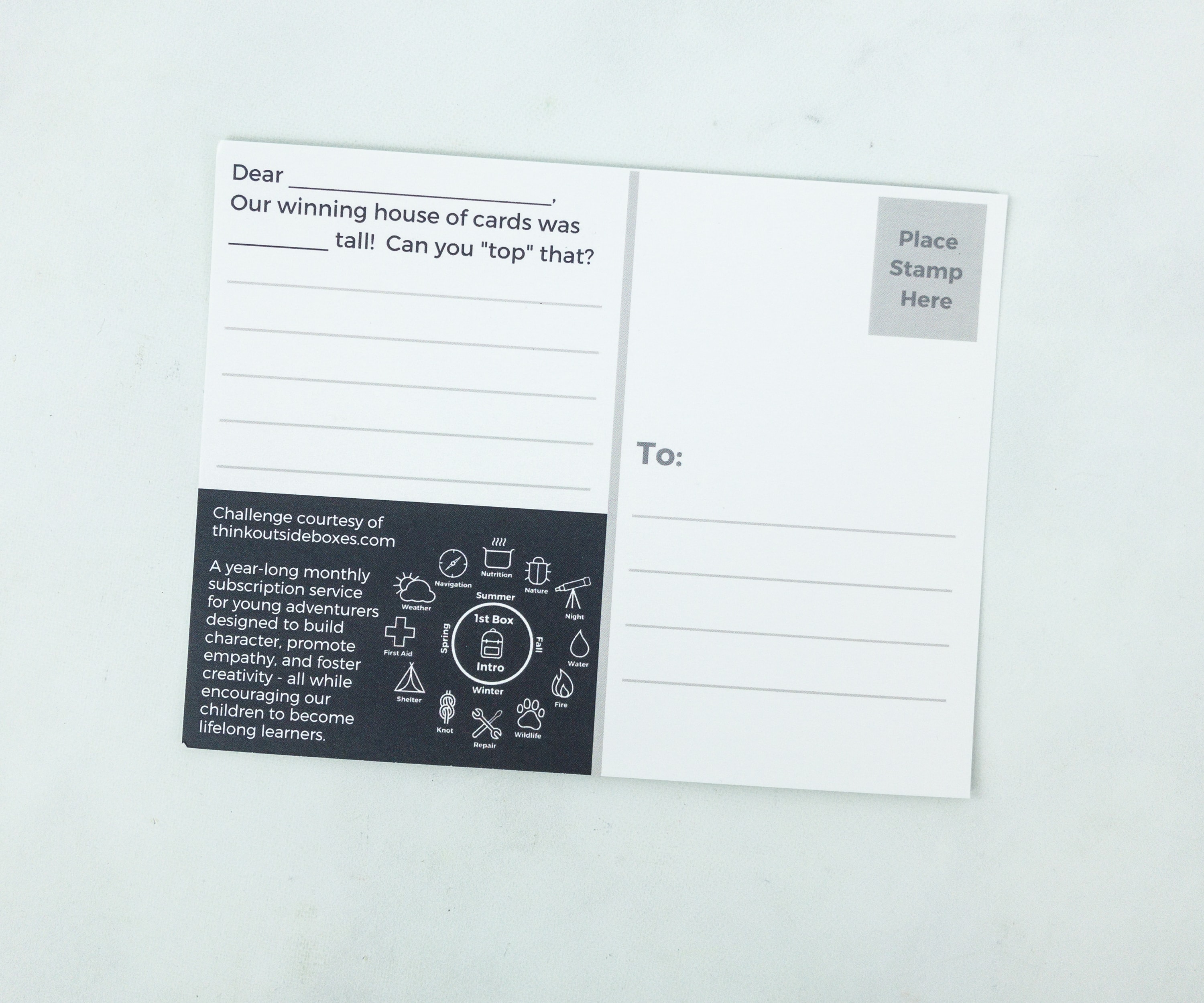 The back of the card is also a postcard, for bragging purposes!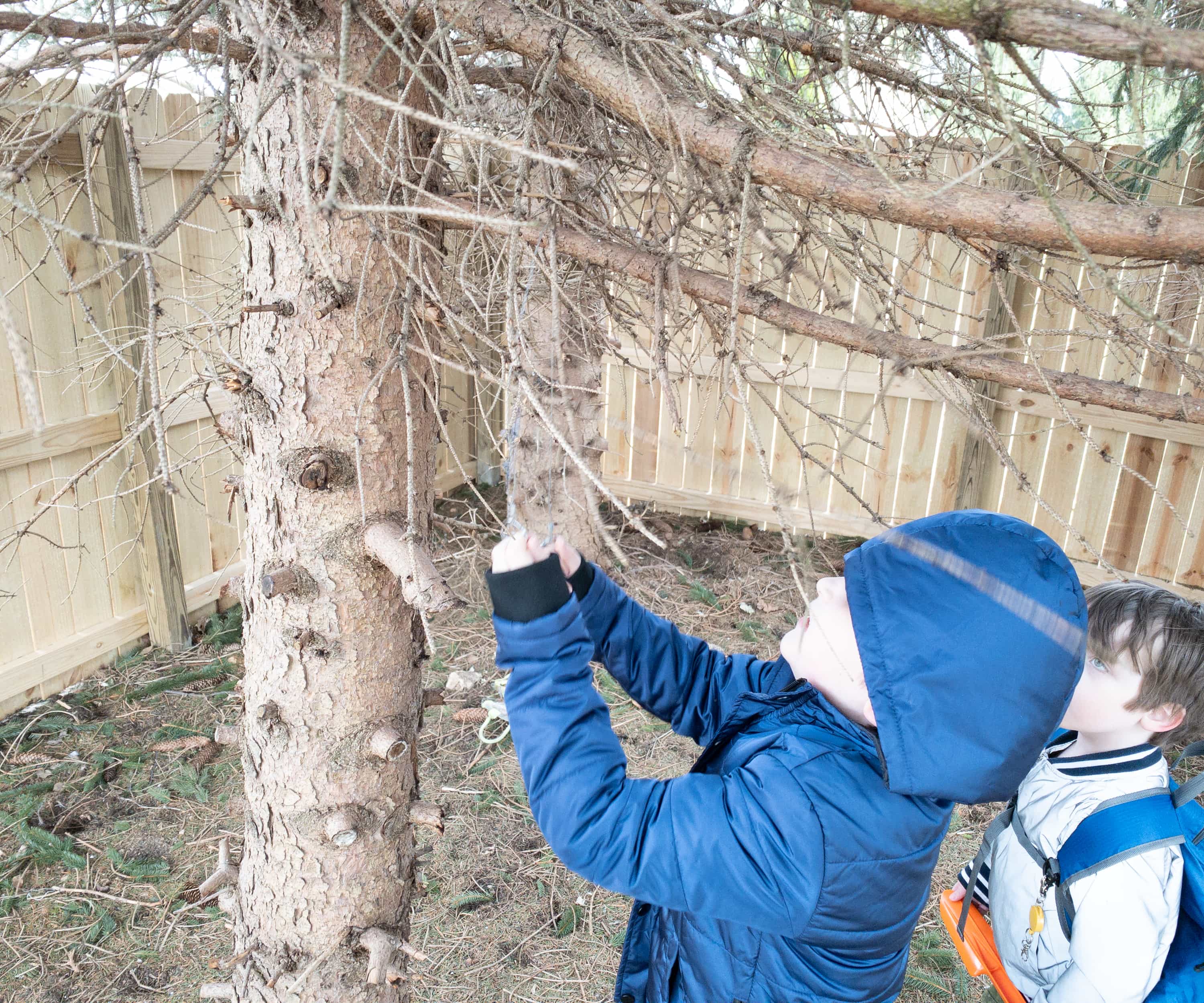 My kids tried to explore the outside, and tried the tools in this Shelter Box!
They tried cutting some wood with the wire saw. You can see how sharp it is!
It's easy to use because of the finger loops that secure his grips. My son just needs to grab each loop with each of his fingers and start sawing.
They also tried the shovel, and the beveled edges are really helpful with easy cutting and digging through the ground.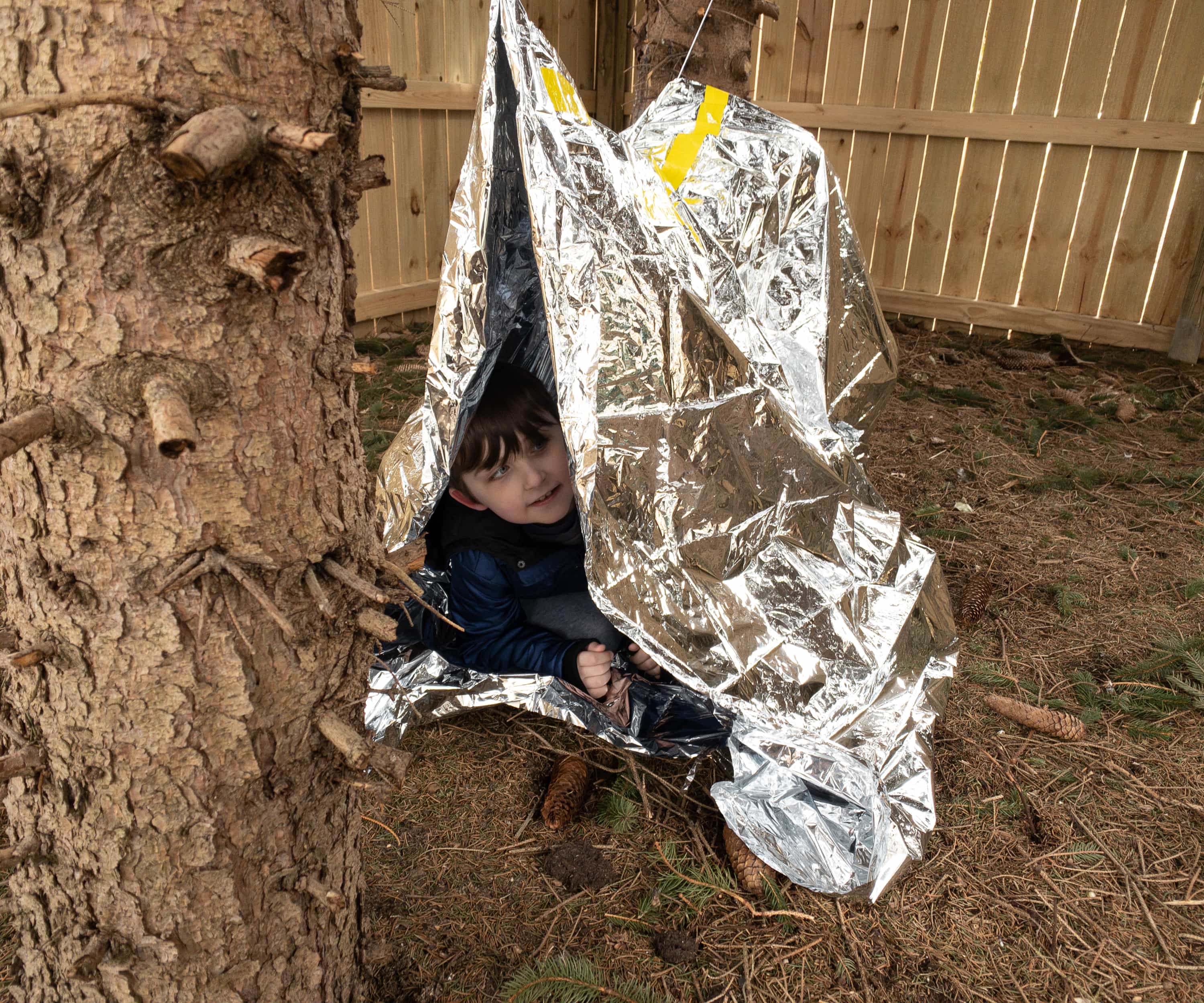 They also tried building a shelter by tying it to tree branches!
My kids are definitely having fun with this Shelter Box! And I think they're ready to explore more of the great outdoors!
There are a lot of things that we can learn from the outside, and this box is definitely prepping us all, kids or even adults! This Shelter Box teaches the importance of knowing your priorities during emergencies or survival, which is to make a shelter. Not all places have good network coverage so it's important to know that making a shelter is the first priority, as it will keep you warm and protected from all the elements. The kids really enjoyed the activities and tools, and I love seeing them having fun outside! We are loving this subscription and we're excited for the next one!
Visit THiNK OUTSiDE BOXES to find out more about this subscription!