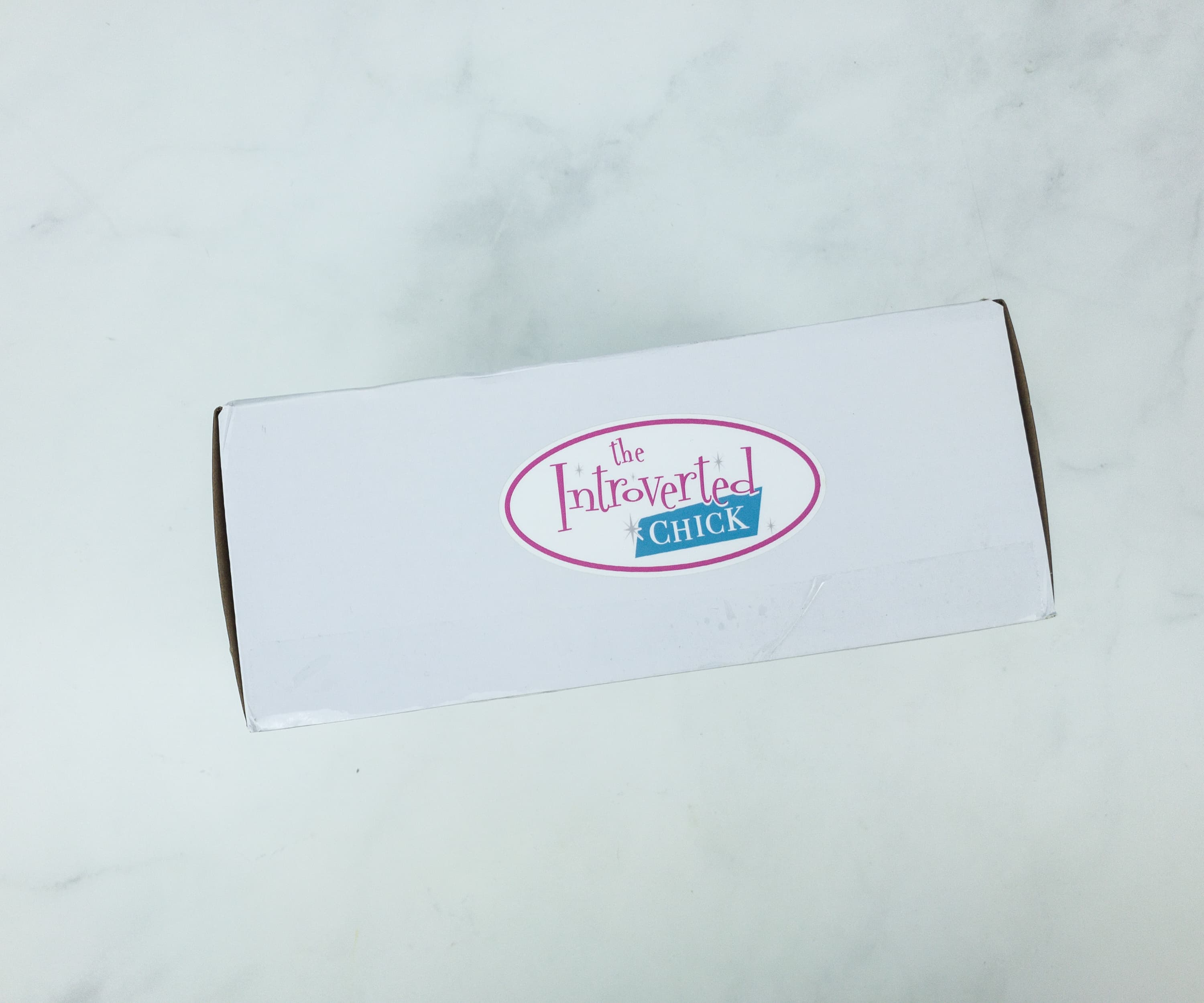 The Introverted Chick is created for women who value alone time and for those who'd rather stay at home than to go out and socialize. Items usually include relaxing goodies plus lifestyle items featuring the humor that only true introverts will understand. The subscription is $39.99 a month and a portion of proceeds are donated to charitable causes!
DEAL: Save 10% on your first purchase with coupon code HELLO10.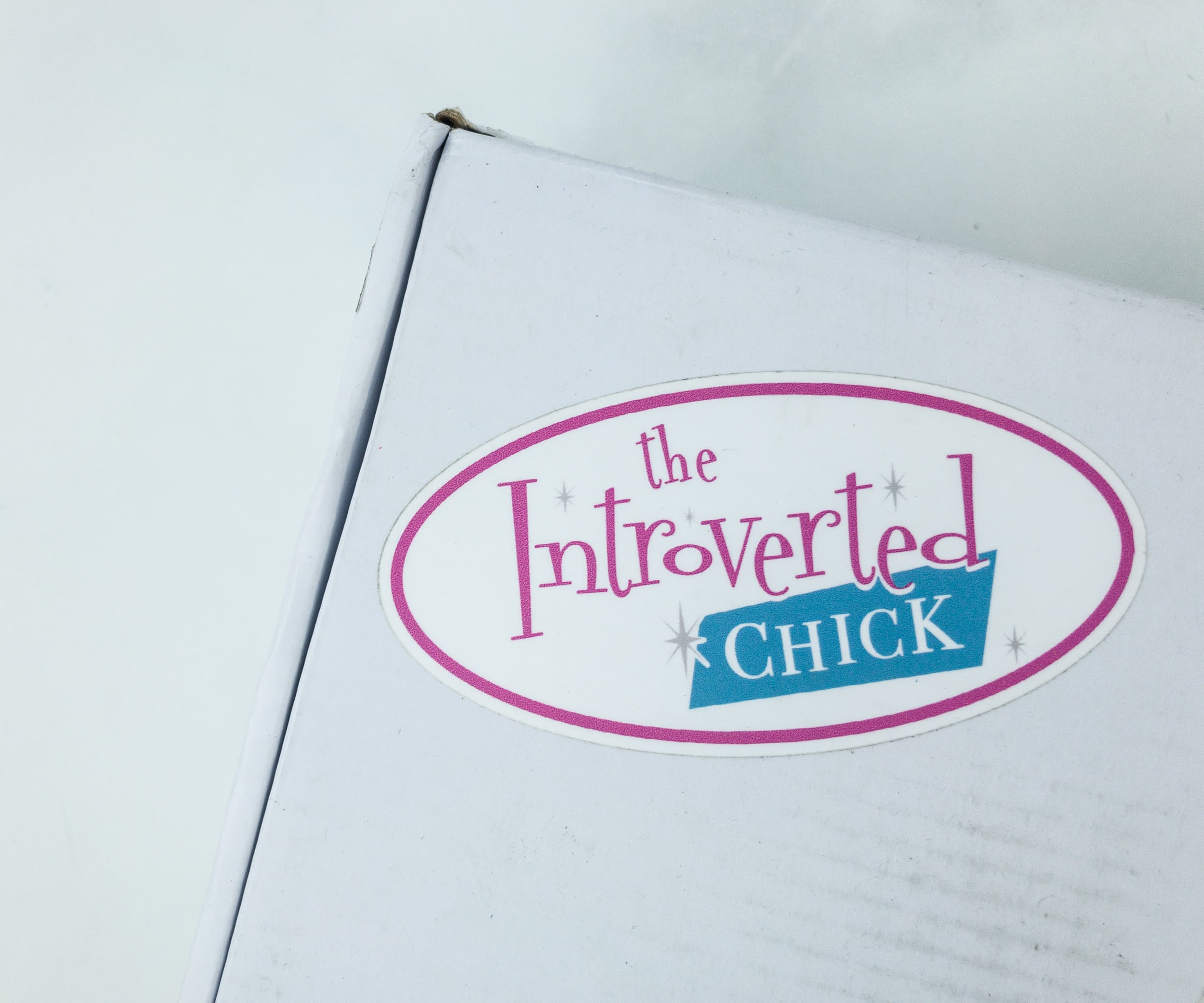 The box has The Introverted Chick customized sticker on it.
On top of everything is a pamphlet. The items are all wrapped in a white tissue paper and sealed with the logo sticker.
For double protection, the items were wrapped separately in colored tissue papers.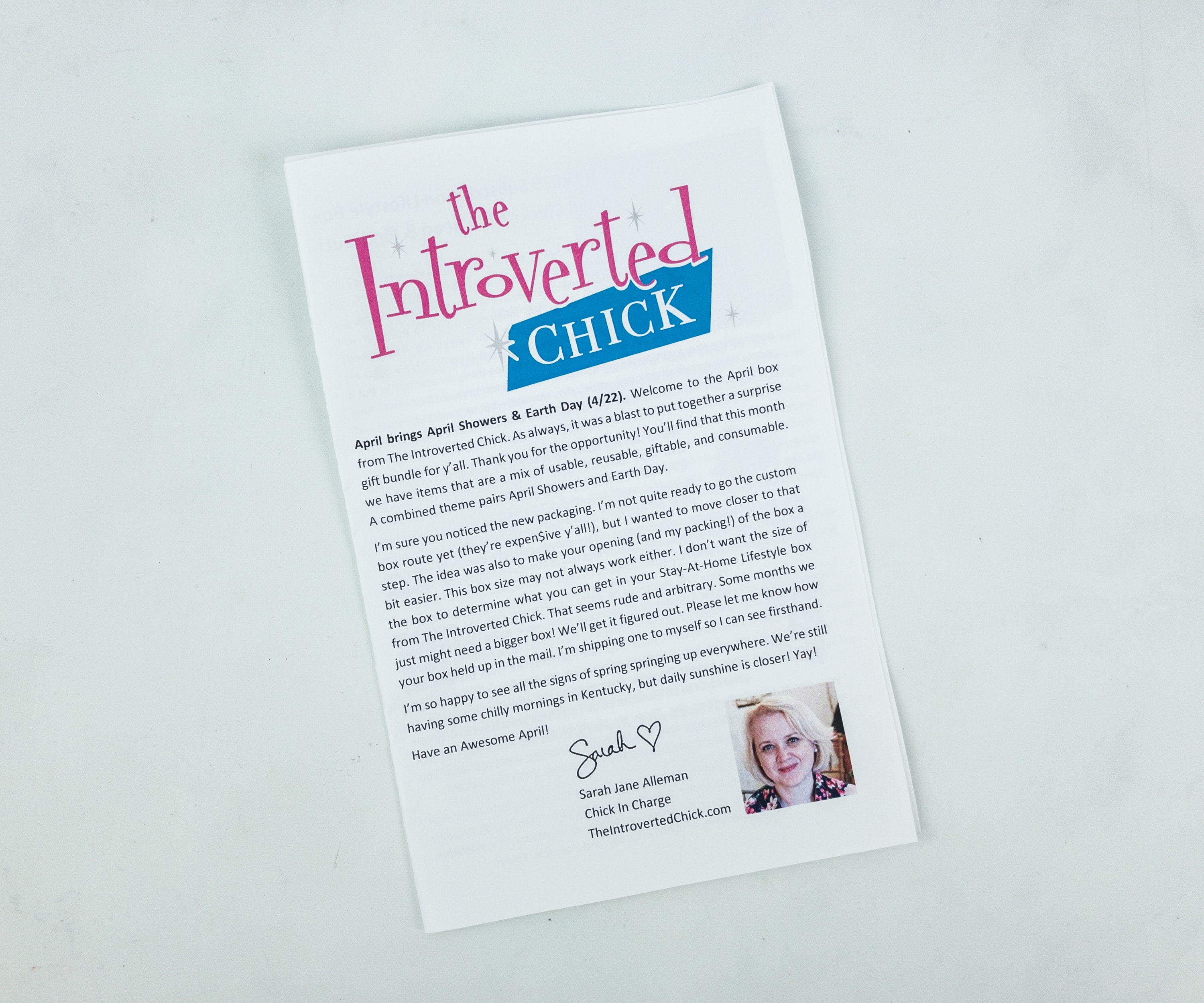 There's a message from Sarah, the box owner!
They also listed the brands that are featured in this month's box.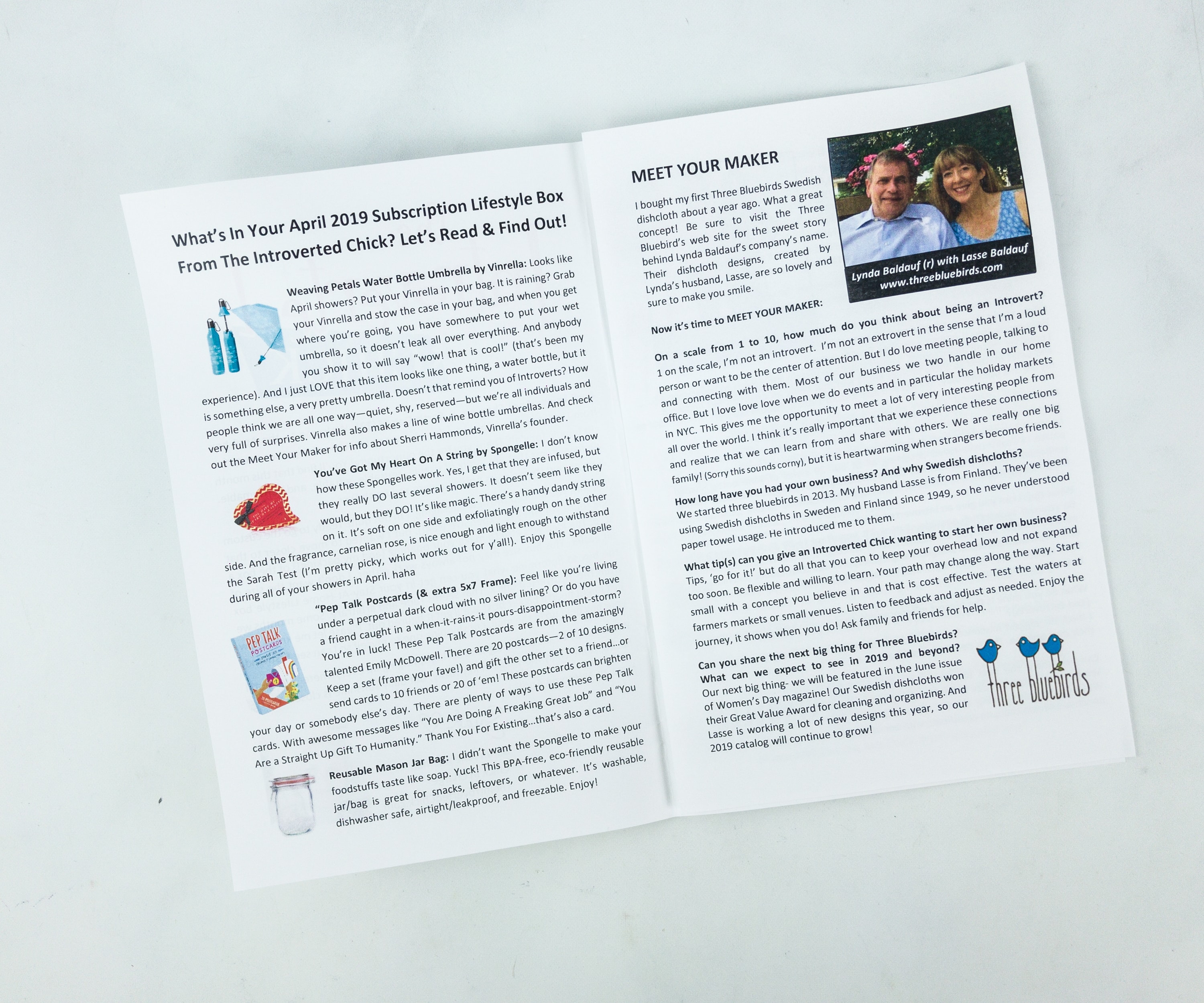 Of course, there's a rundown of all the items, plus a brief description for each. Another page is about the featured artisan in this month's box.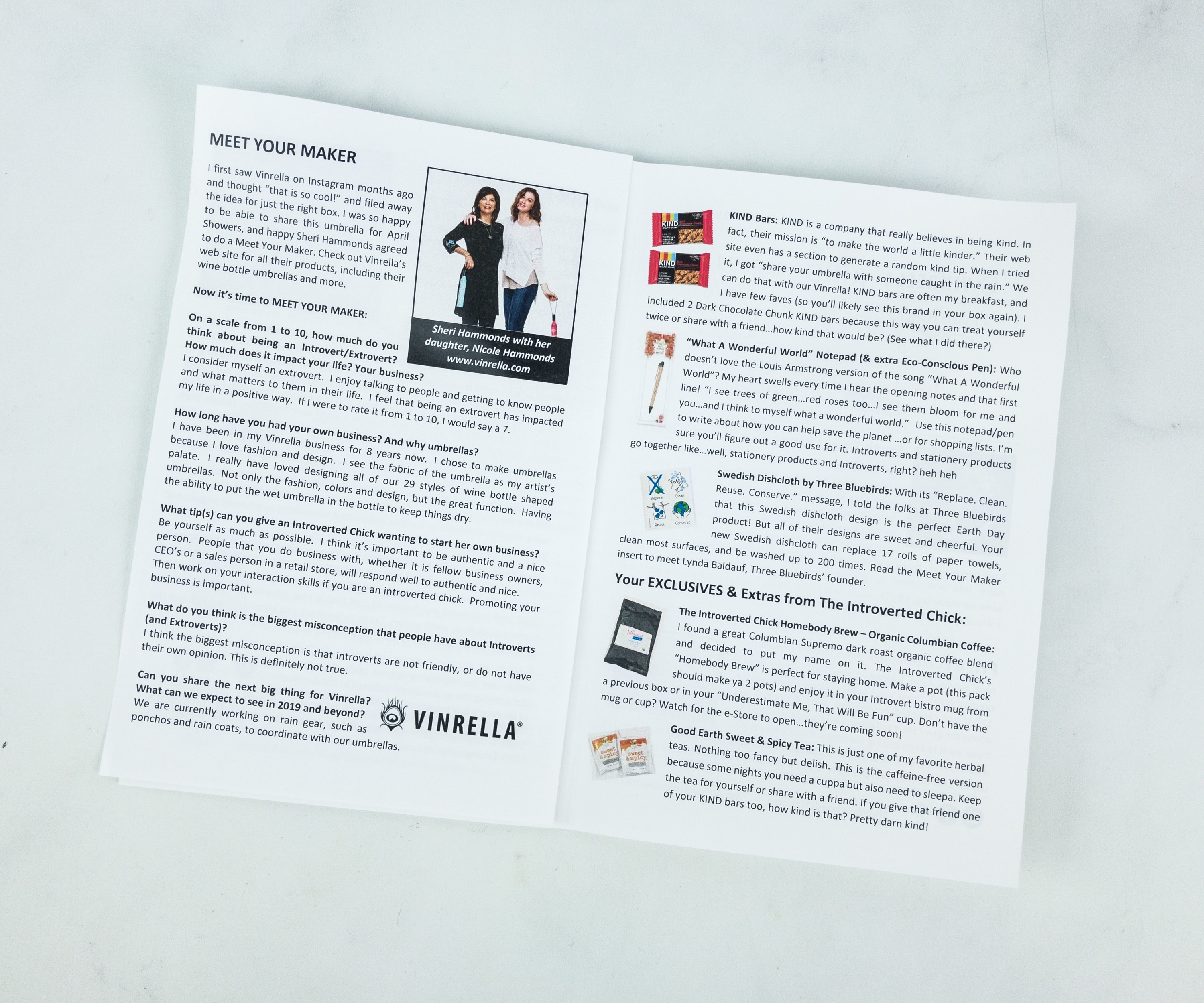 It's fun reading the interview. The list of exclusive items from The Introverted Chick also made me excited.
Everything in my box!
As always, they included a pink plastic bag which is meant for the items you prefer to send or gift to a friend.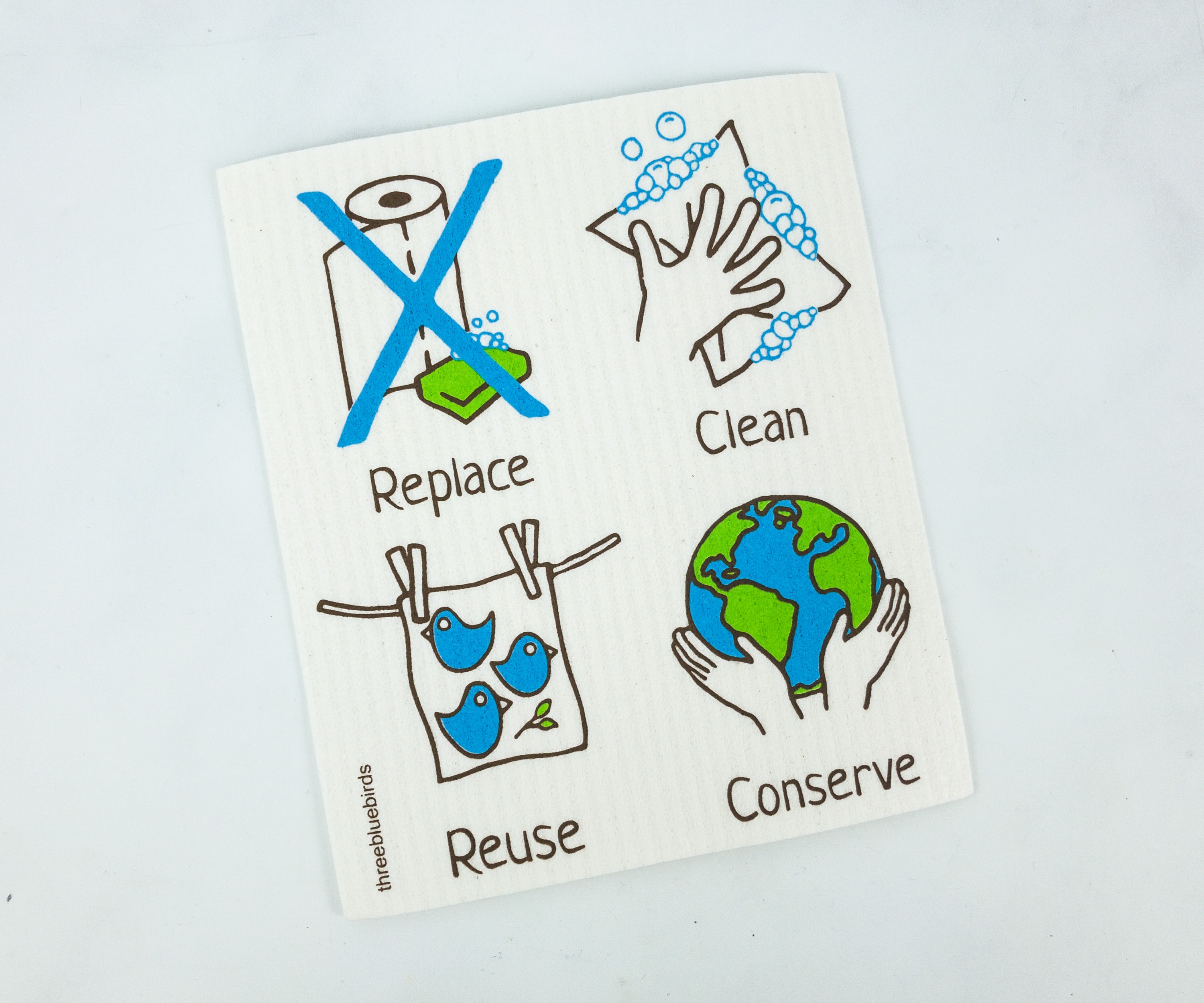 Three Blue Birds Swedish Dish Cloth ($6.95) This reusable dish cloth is intended for gently wiping up spills and cleaning household surfaces, including stainless steel, glass, or non-stick. It's super absorbent and reliable!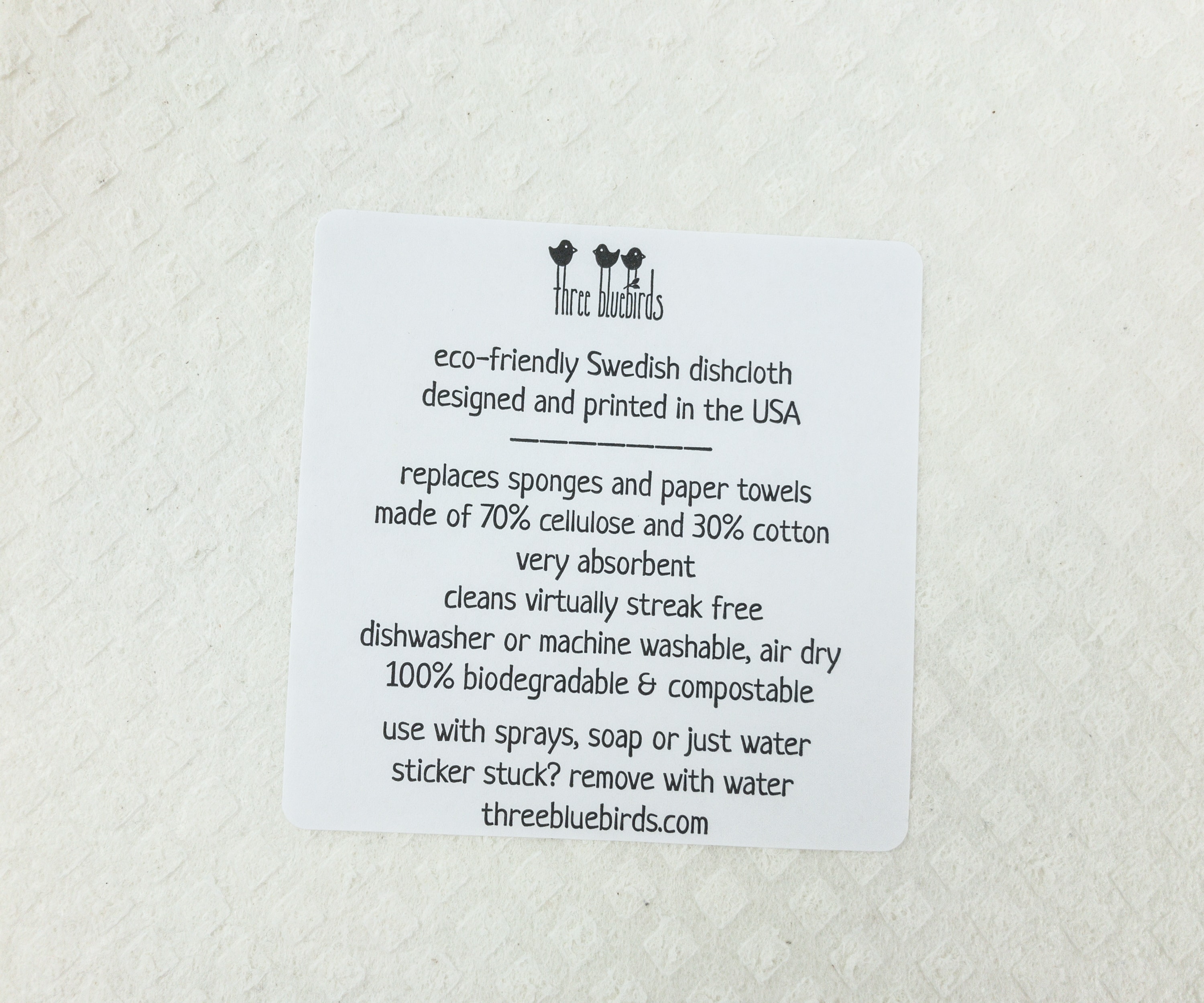 Unlike paper towels, this dish cloth is washable and reusable and can actually withstand a couple hundred washings. The materials used to make this item are all natural, eco-friendly, and biodegradable. You can simply toss it in the compost bin when you're done with it and it will naturally degrade.
"What A Wonderful World" Notepad & Extra Eco-Conscious Pen. The next items are also made with eco-friendly materials. It's a notepad and pen set.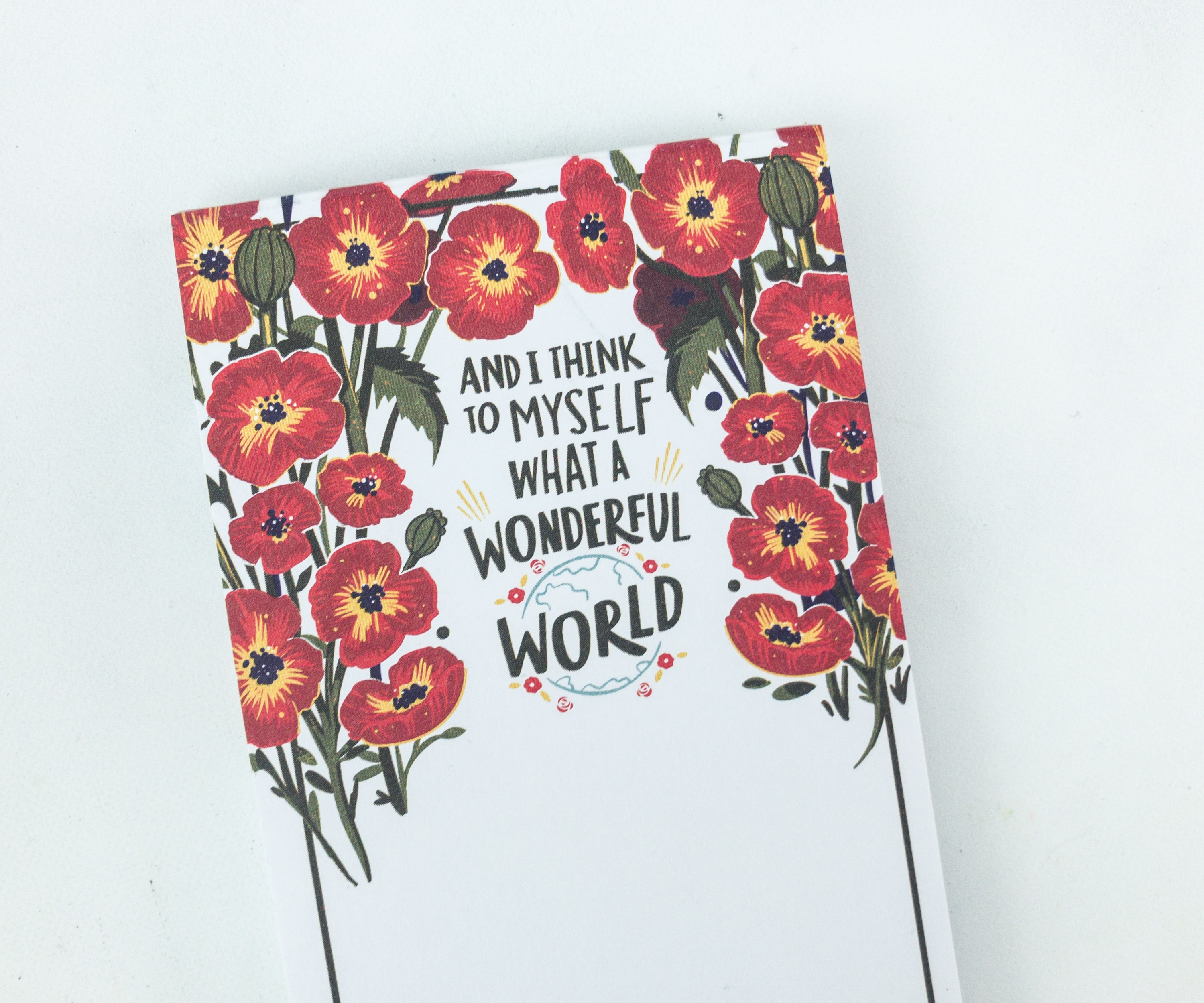 The rectangular notepad is designed with flower prints and a note that reads "And I Think to Myself, What a Wonderful World," which is a line from a famous song. They represent this box's advocacy in creating a better world through their nature-friendly items.
The pen that came with the notepad has a unique recycled paper barrel and black accents. The logo is prominently displayed on it.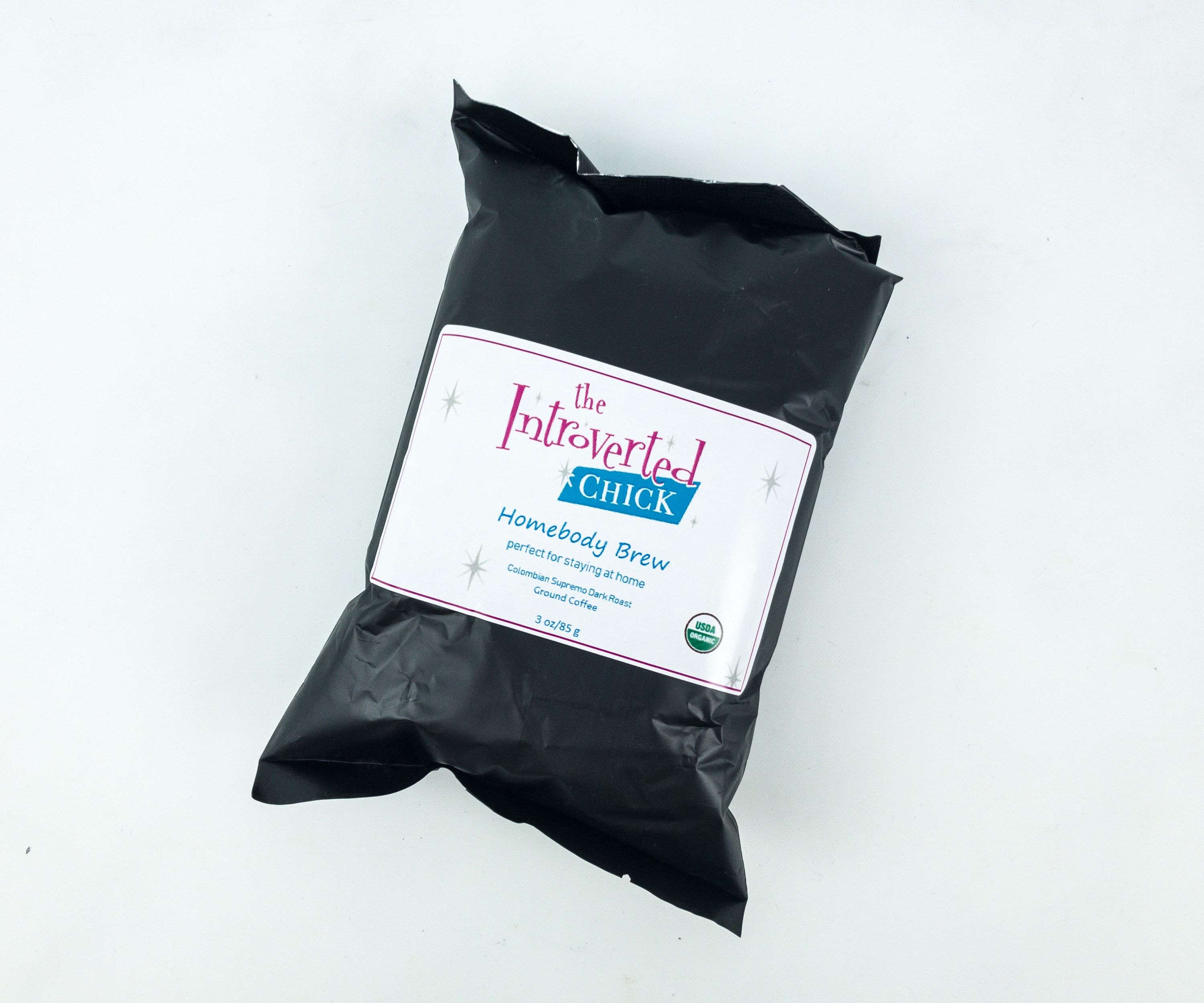 Organic Colombian Coffee The Introverted Chick Homebody Brew.  This coffee blend is made with evenly roasted beans that taste good and have low acid content. If you love enjoying a cup of joe during your alone time, this is perfect for you.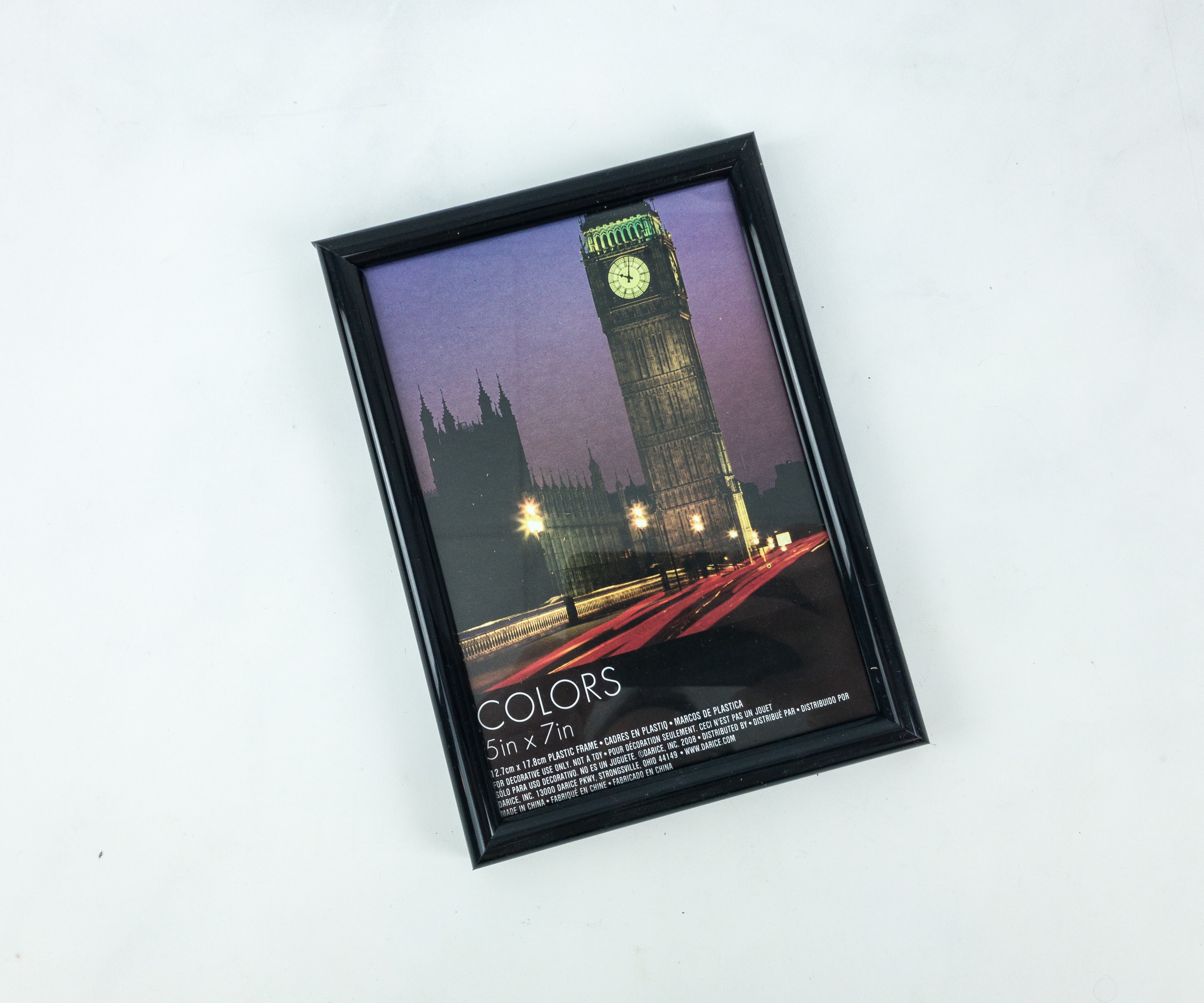 5×7 Frame. This decorative item can frame pictures or any keepsake that deserves to be the centerpiece on the table. It's a simple black-bordered frame with a plastic front protection which makes it safer to use.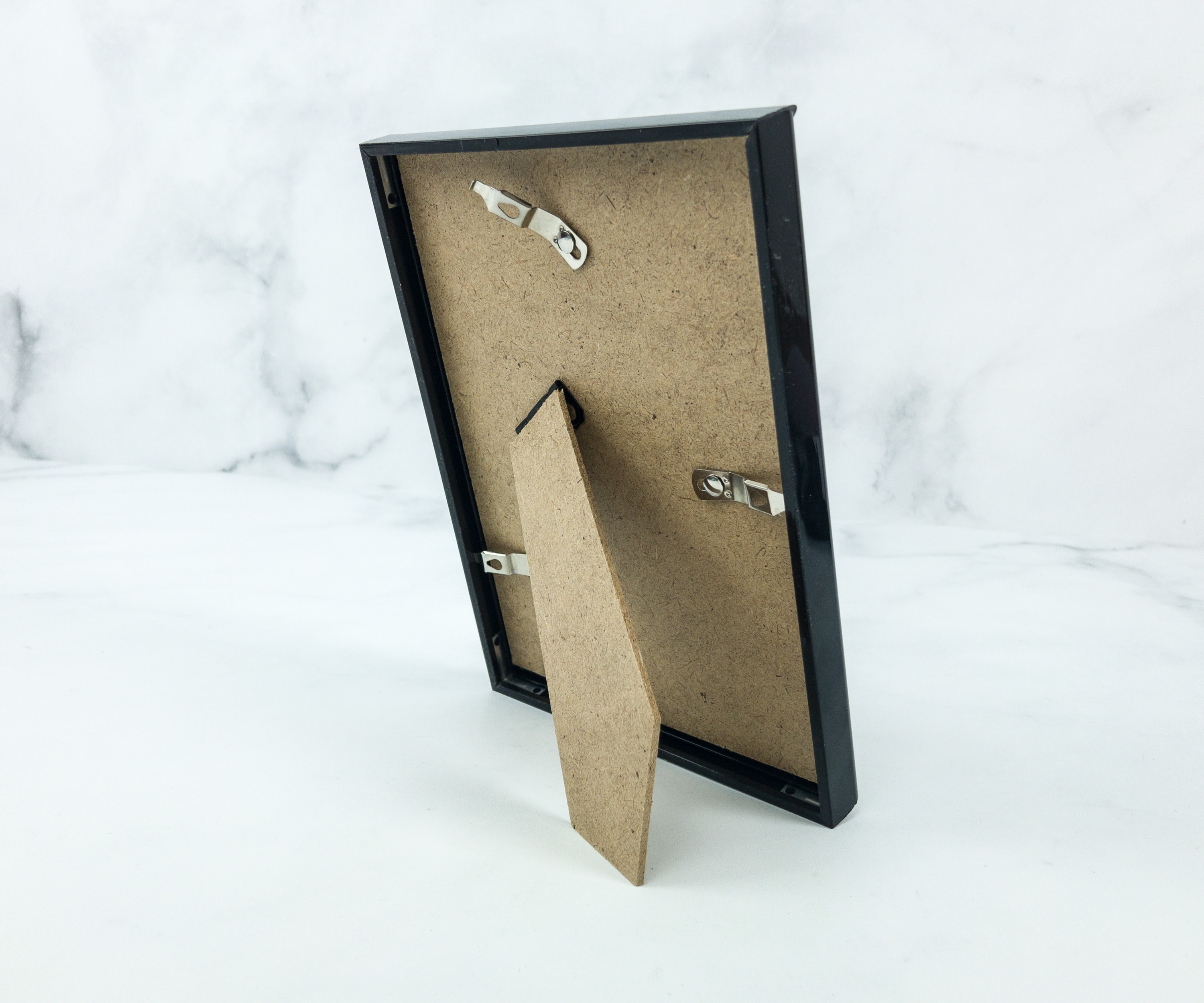 It can be hanged using the screw or be mounted with the built-in stand. It can be positioned horizontally or vertically too!
Reusable Mason Jar Bag. It's a resealable airtight bag designed to store food and keep its freshness. Featuring a quick glide seal, it's easy to lock tightly and pull open too. I like its unique mason jar shape design.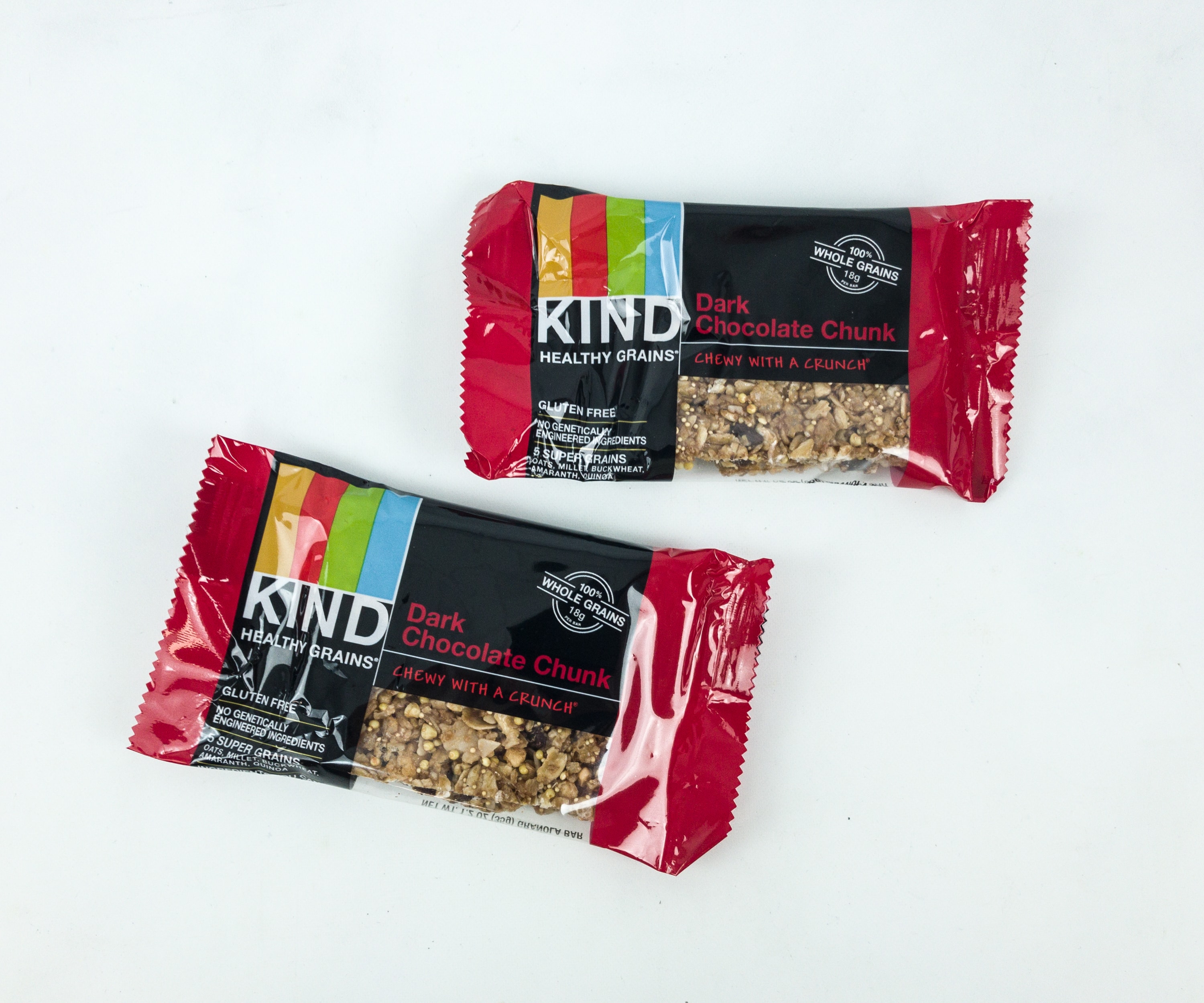 KIND Dark Chocolate Chunk Whole Grain Bar ($1.74) Five supergrains are combined in this snack bar: oats, amaranth, millet, buckwheat, and quinoa. It has 0g trans fat, and gluten-free and low in sodium as well. This bar is indulgently good and a naturally healthy snack. It's filled with real chunks of dark chocolate too. Yum!
Good Earth Sweet & Spicy Herbal Tea ($0.55) These packs of caffeine-free black tea are a flavorful blend of cinnamon, lemongrass, peppermint, anise seed, ginger, and a burst of sweet orange! It satisfies the sweet tooth and gives a kick of spice in every sip. It's also worth knowing that it doesn't contain artificial flavors, colors, or preservatives.
Spongelle You've Got My Heart On A String Body Wash Infused Buffer + Polish ($15) This dual sided buffer is infused with a body wash that's formulated with skin-softening ingredients and toning botanical extracts.
It's perfect for me time!
This cute heart-shaped buff is attached on a black lace. Each rub leaves a heavenly scent of carnelian rose as it cleanses, exfoliates, massages and nourishes the skin.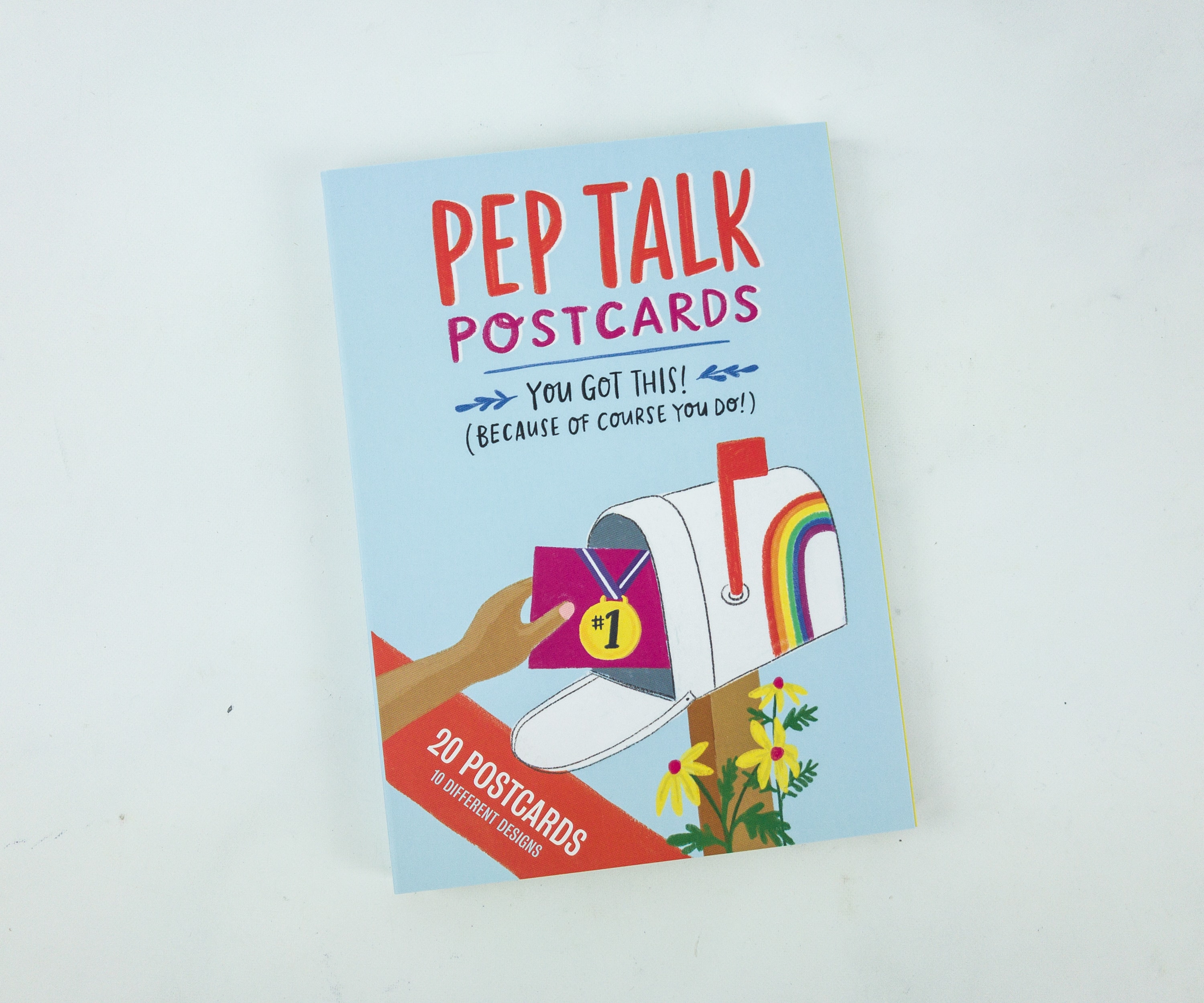 Pep Talk Postcards. It's a booklet containing 20 postcards in 10 different interesting designs.
Wherever they are in the world, these post cards will reach them and convey your sweet and thoughtful messages.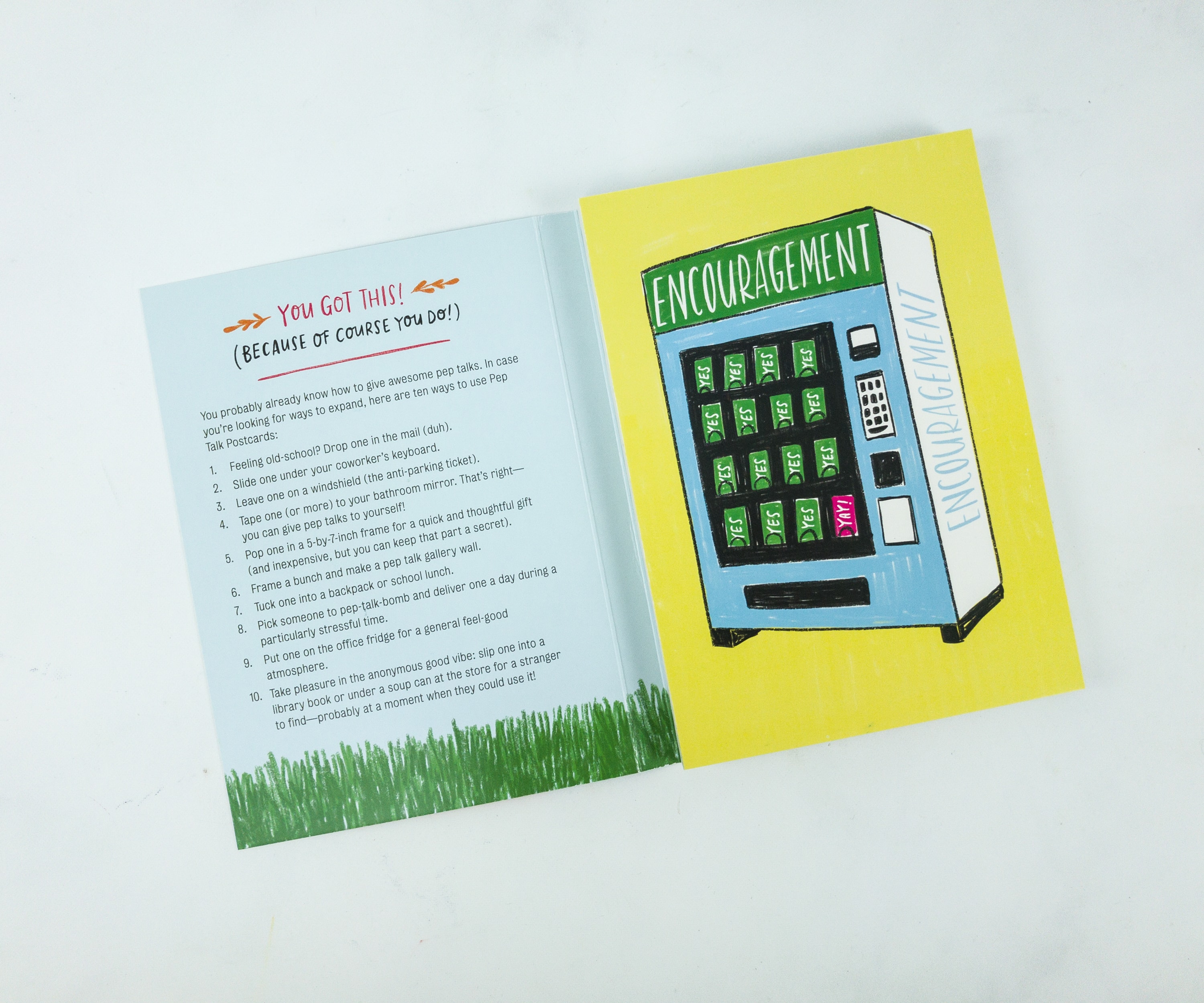 This one is perfect for encouraging someone and giving them hope. It's decorated with an image of vending machine full of Yeses and a Yay! at the end. It's like saying that you should fill your life with positivities in order to achieve great results.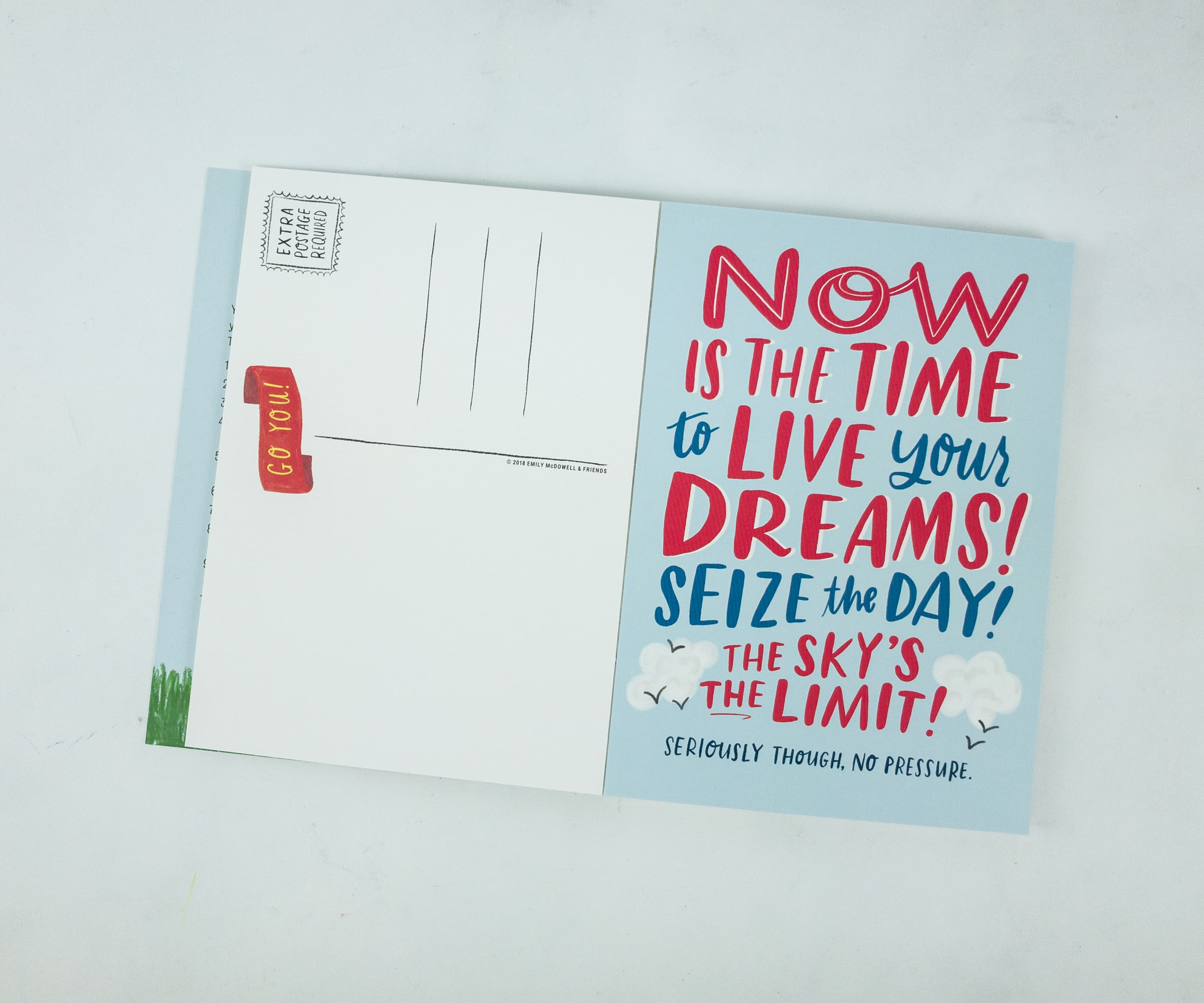 This one's for making someone realize the importance of every given opportunity. And also to leave your comfort zone and do something to turn your dreams into reality.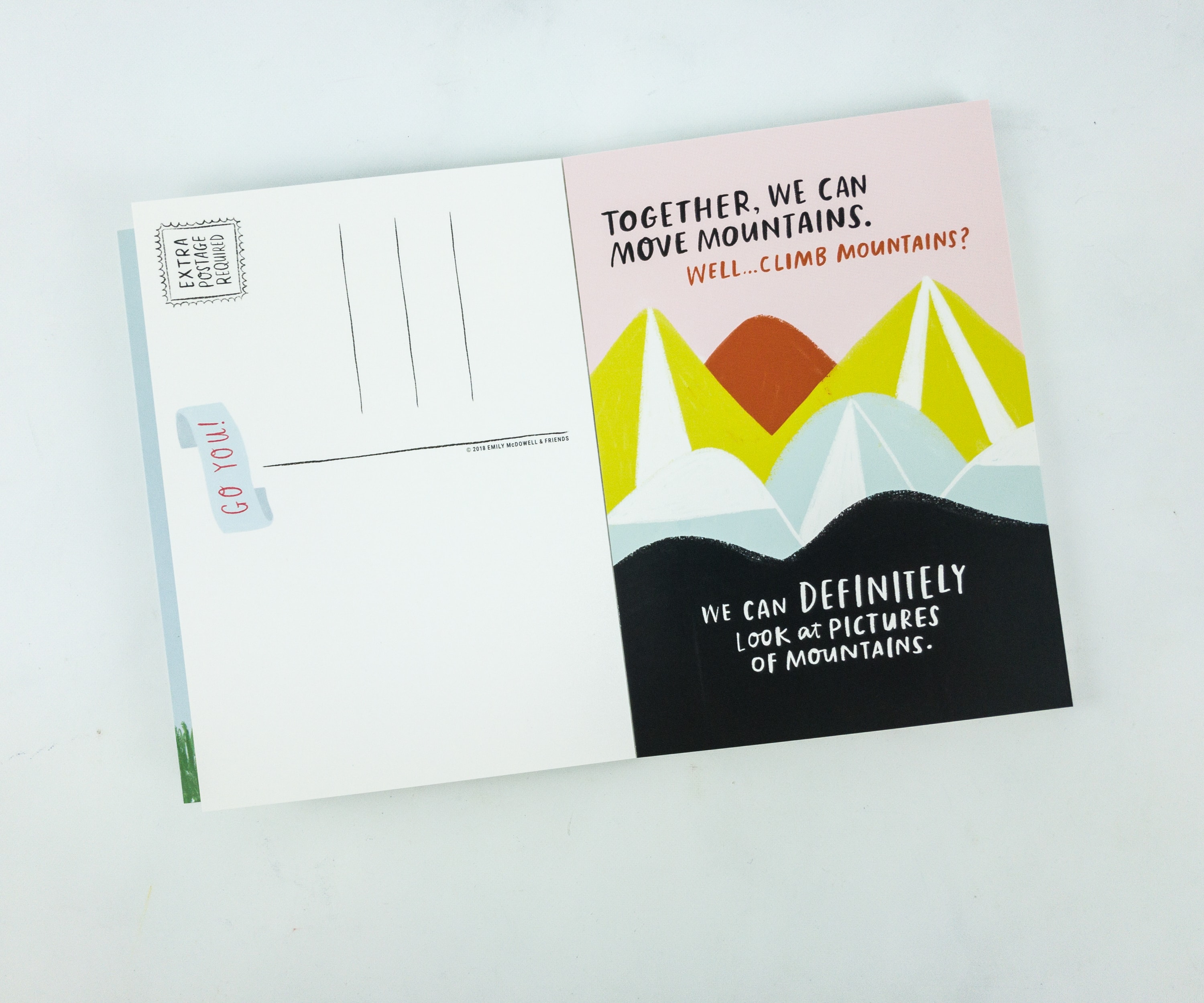 They also included something for the humorous ones. Things don't always have to be serious, do they?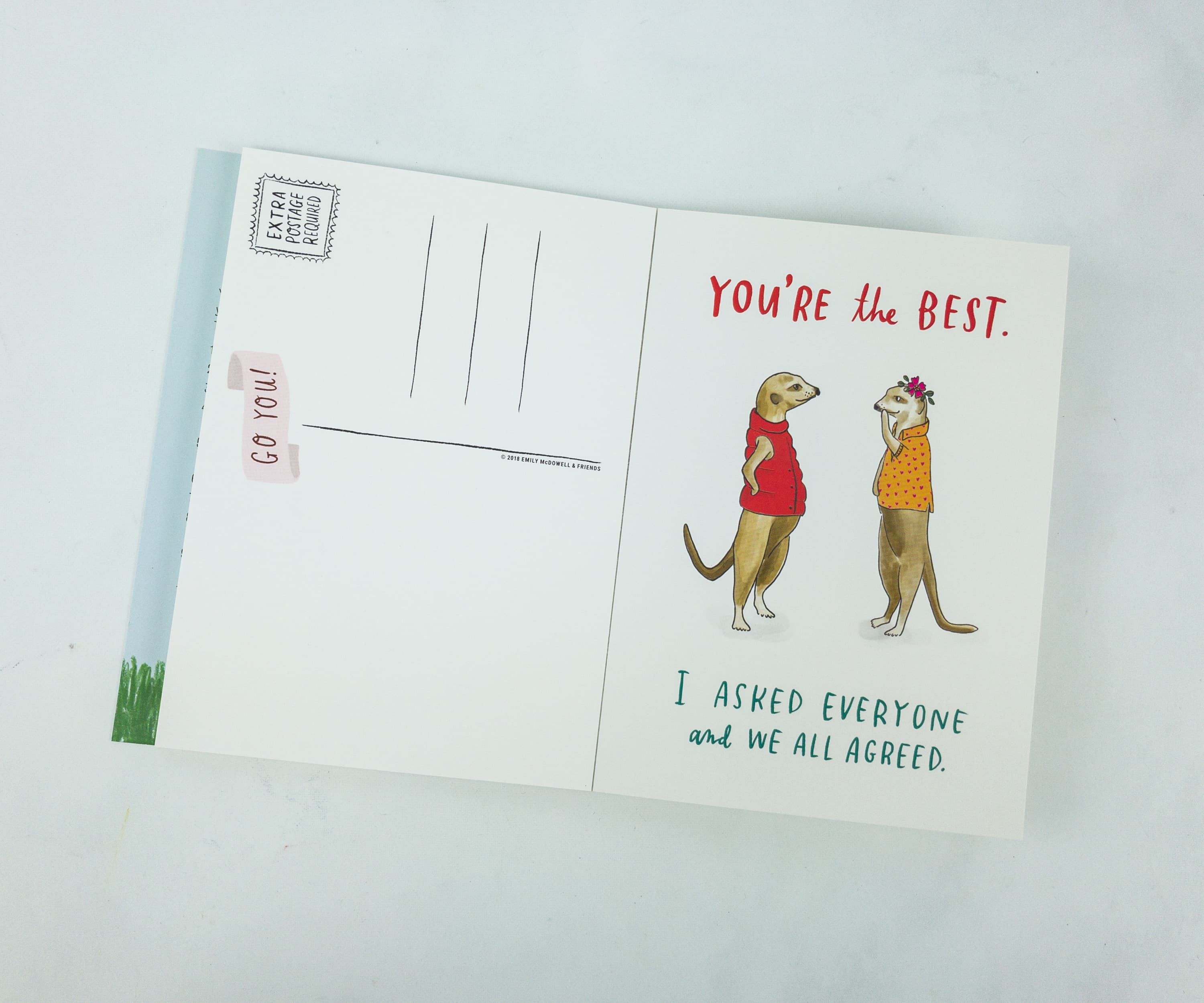 Another one with a comical theme. It will surely make your best person smile.

Last but not the least, here's a postcard with a wonderful message. I love the font and the red, black and white color scheme. The design and the note are both pretty uplifting.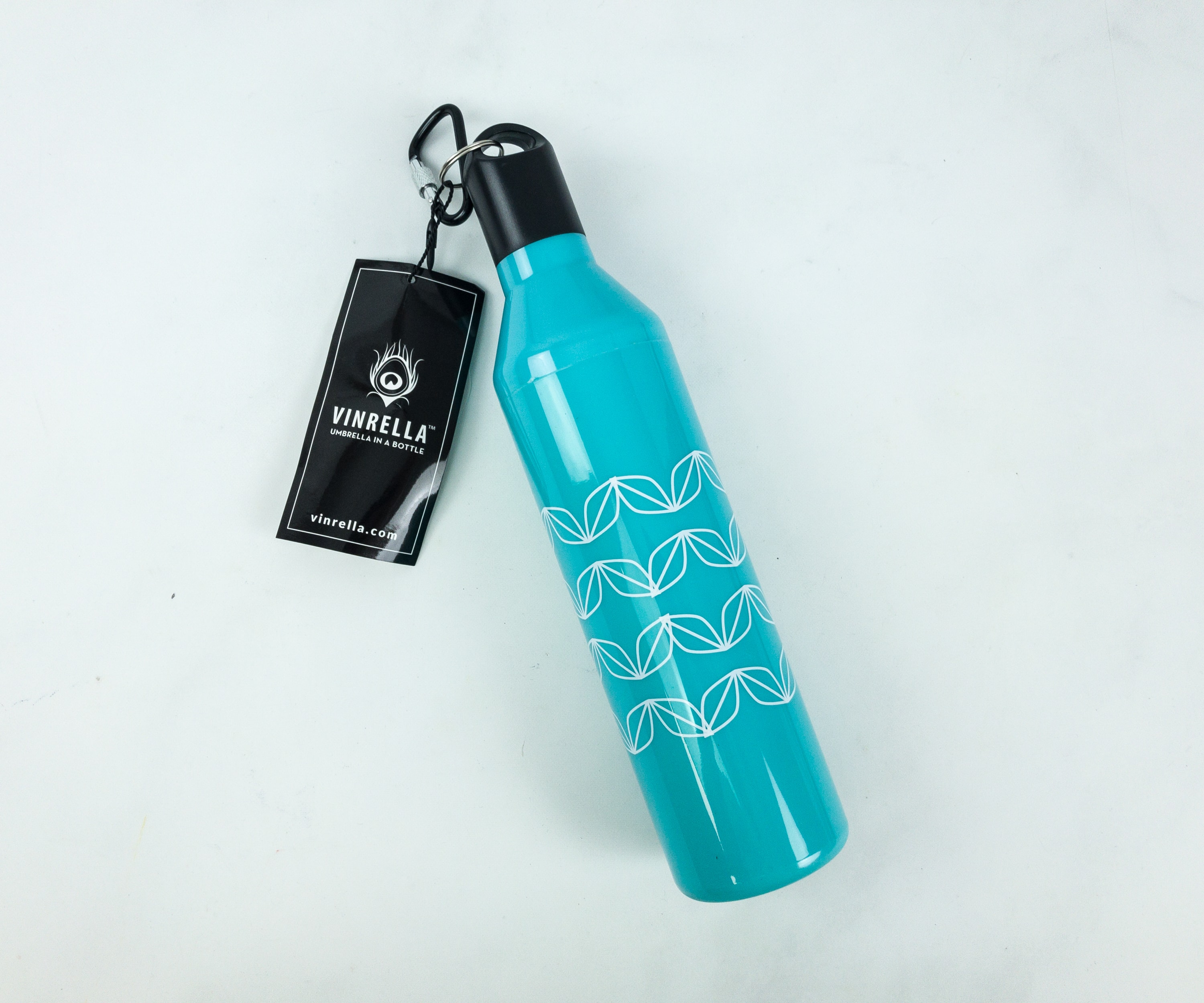 Vinrella Weaving Petals Water Bottle Umbrella ($22) Nope, it's not a water bottle. It's actually an umbrella!

This water bottle umbrella also features a geometric pattern of weaving petals and an easy carrying hook on the bottle top. It's a playful and fashionable way to carry an umbrella.

This hand operated, 5-fold umbrella is made with 100% polyester for a fully functional rain/shade armor. It also has a strong frame made of black powder coated steel and 24 sturdy ribs in canopy.
This box is so fun –  It's a collection of great finds curated just for introverts and people who practice self care. The one I like most is the umbrella with water bottle design. It's undeniably playful and completely innovative in style. I also love its cool blue color. The next on my favorites list is the reusable mason jar bag.
What do you think of The Introverted Chick box?