The Gentleman's Box Premium Box is a quarterly luxury subscription for men, which brings lifestyle and fashion goods centered around the season. Each box is inspired by luxury brands throughout the world and is curated by fashion experts.
DEAL: Save 20% on your first Premium Box! Just use the coupon code HELLO20.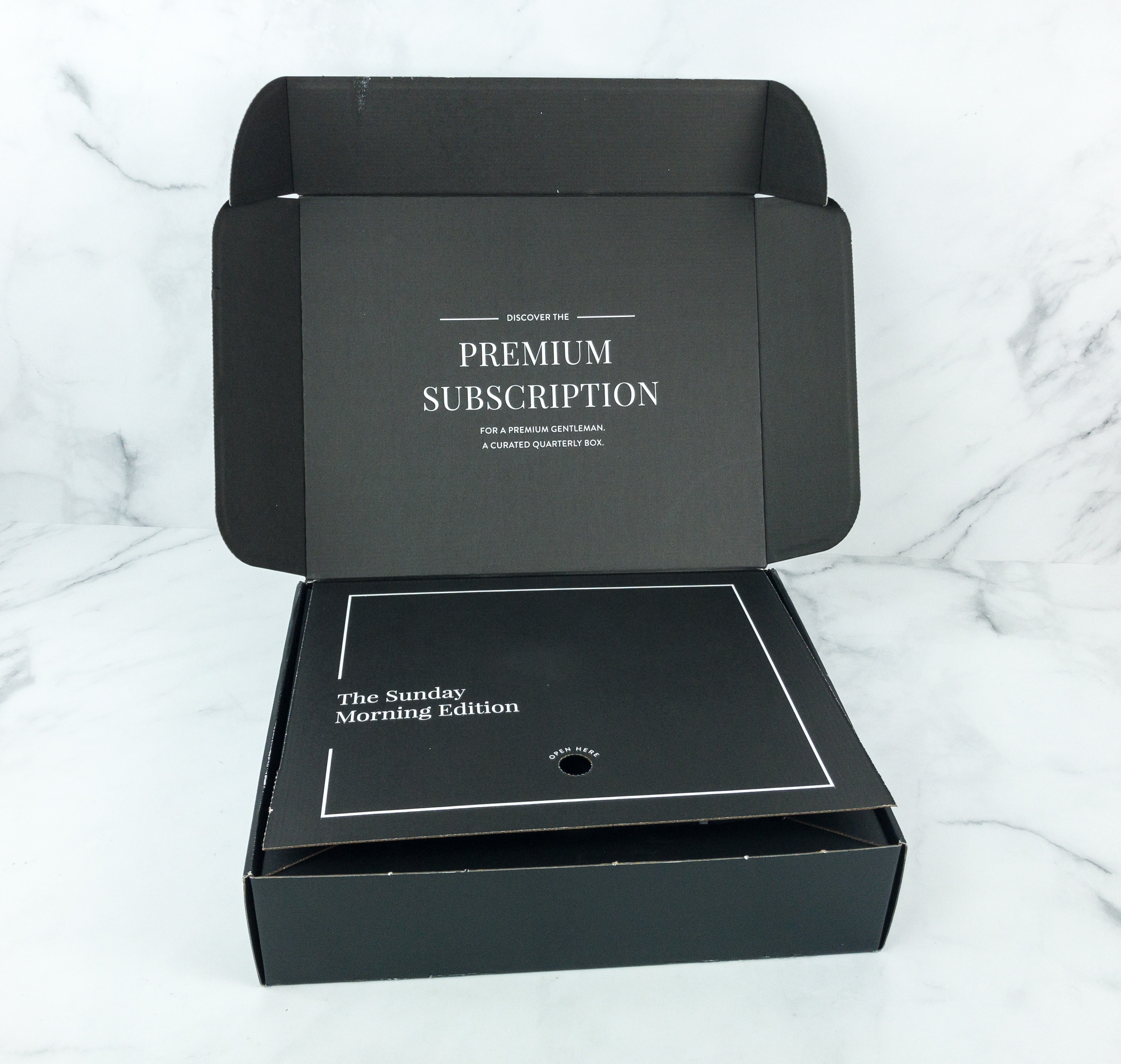 The box itself looks elegant and sleek in black.
It's fairly huge. The Spring 2019 box is themed The Sunday Morning Edition.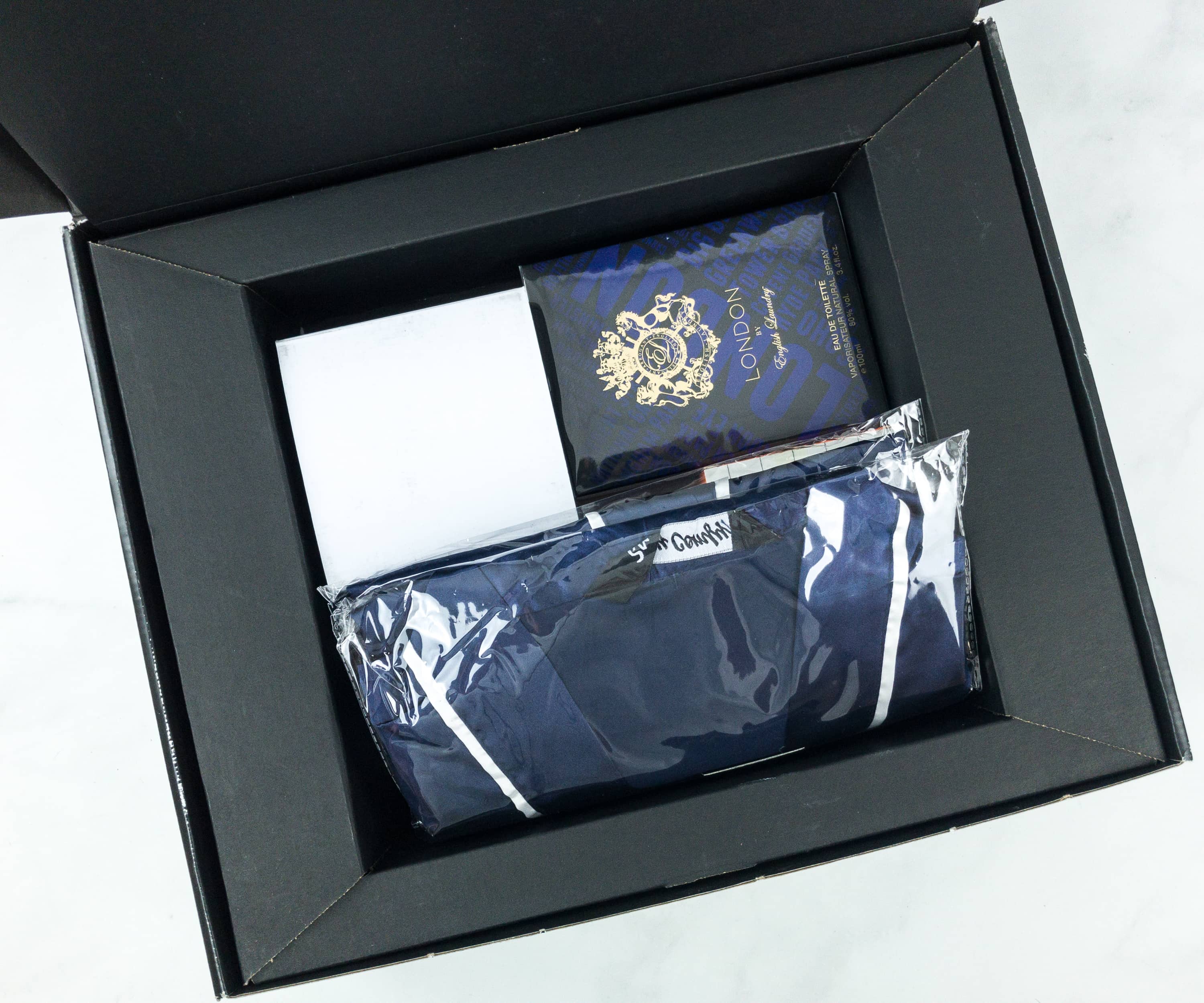 All the items are neatly packed inside the box.
Each box includes a well-designed booklet describing the products and offering use or styling suggestions for each one.
It also lists all the brands featured in this quarter's box.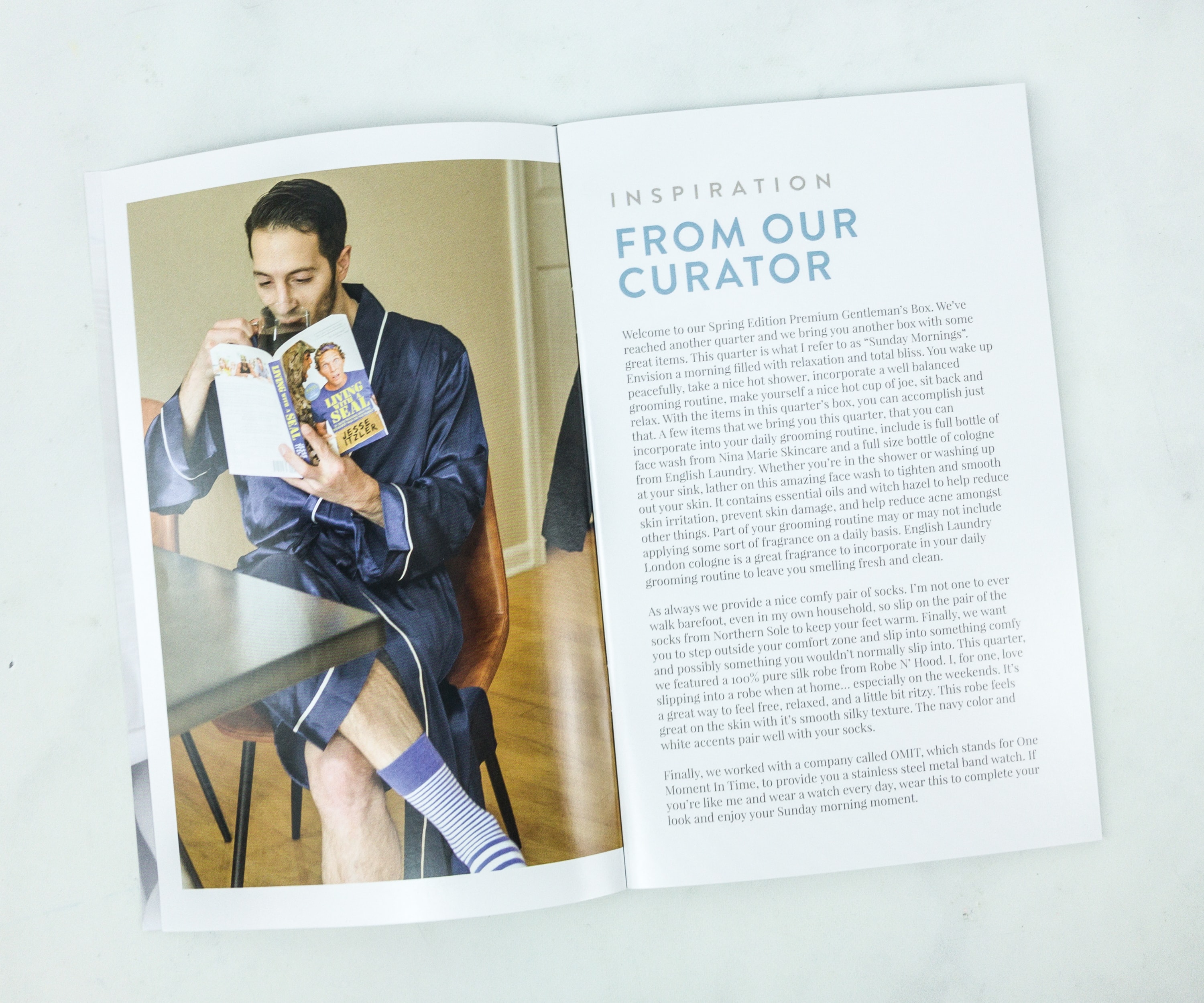 A short missive sets out the vision for the curation, describing how each item fits into a contemplative day out and about.
The booklet normally includes a group picture of all the items included inside the box.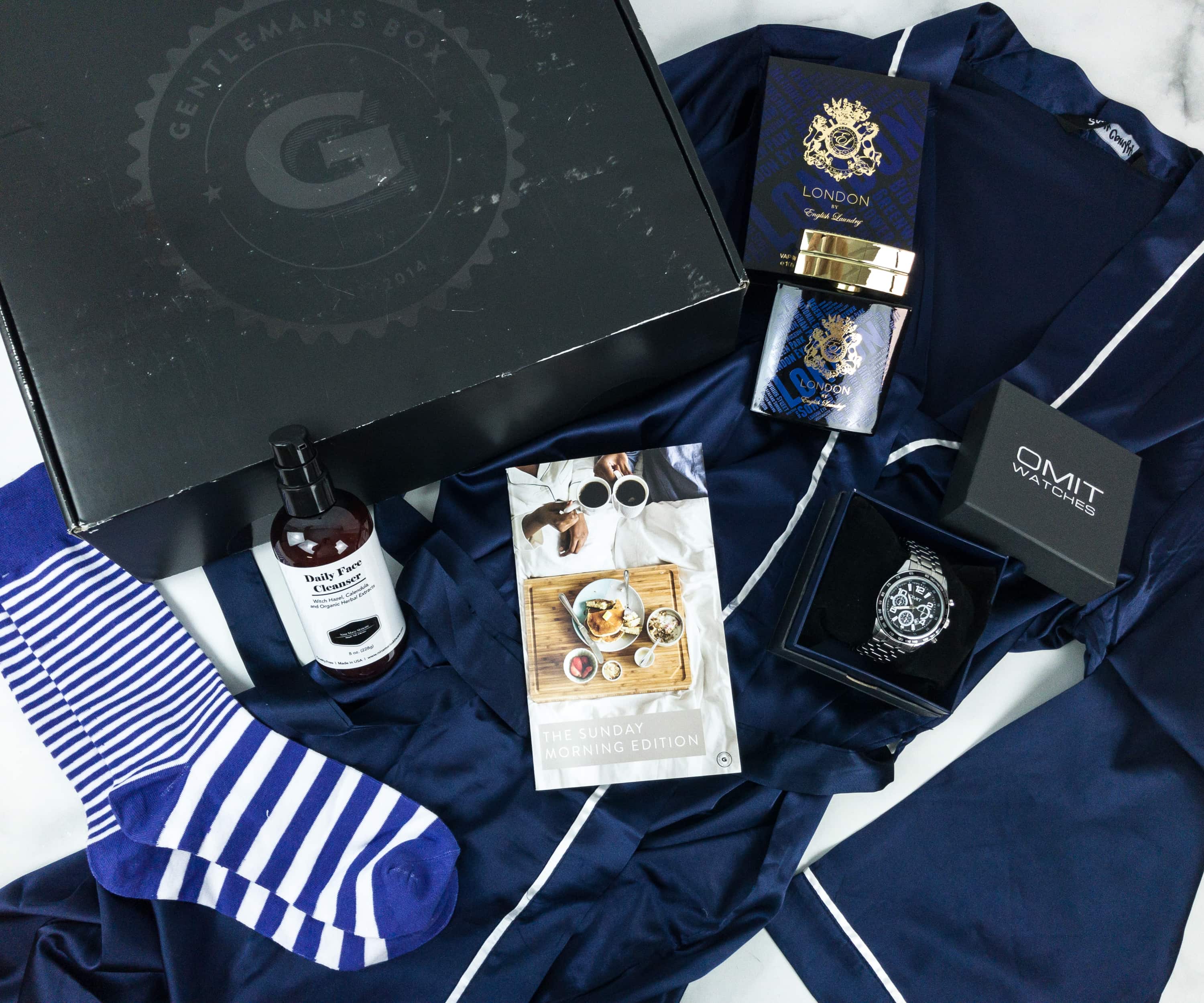 Everything in my box!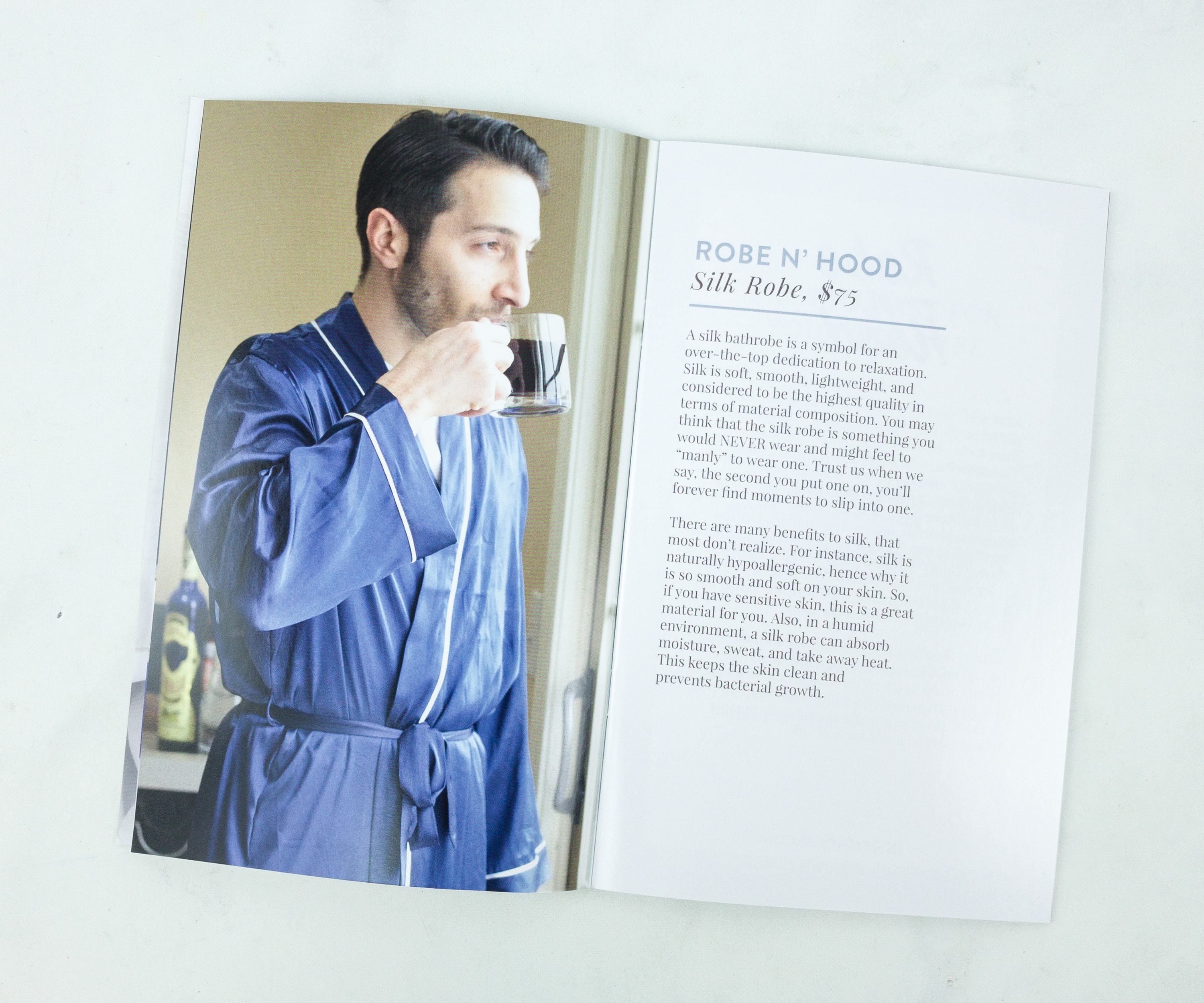 Robe N' Hood Silk Robe ($75) According to the booklet, a silk robe is a symbol of elegance and over-the-top dedication for deep and satisfying relaxation. I definitely agree!
This silk robe is made from 100% silk fabric and premium quality materials. It's soft, smooth, and comfortable to wear.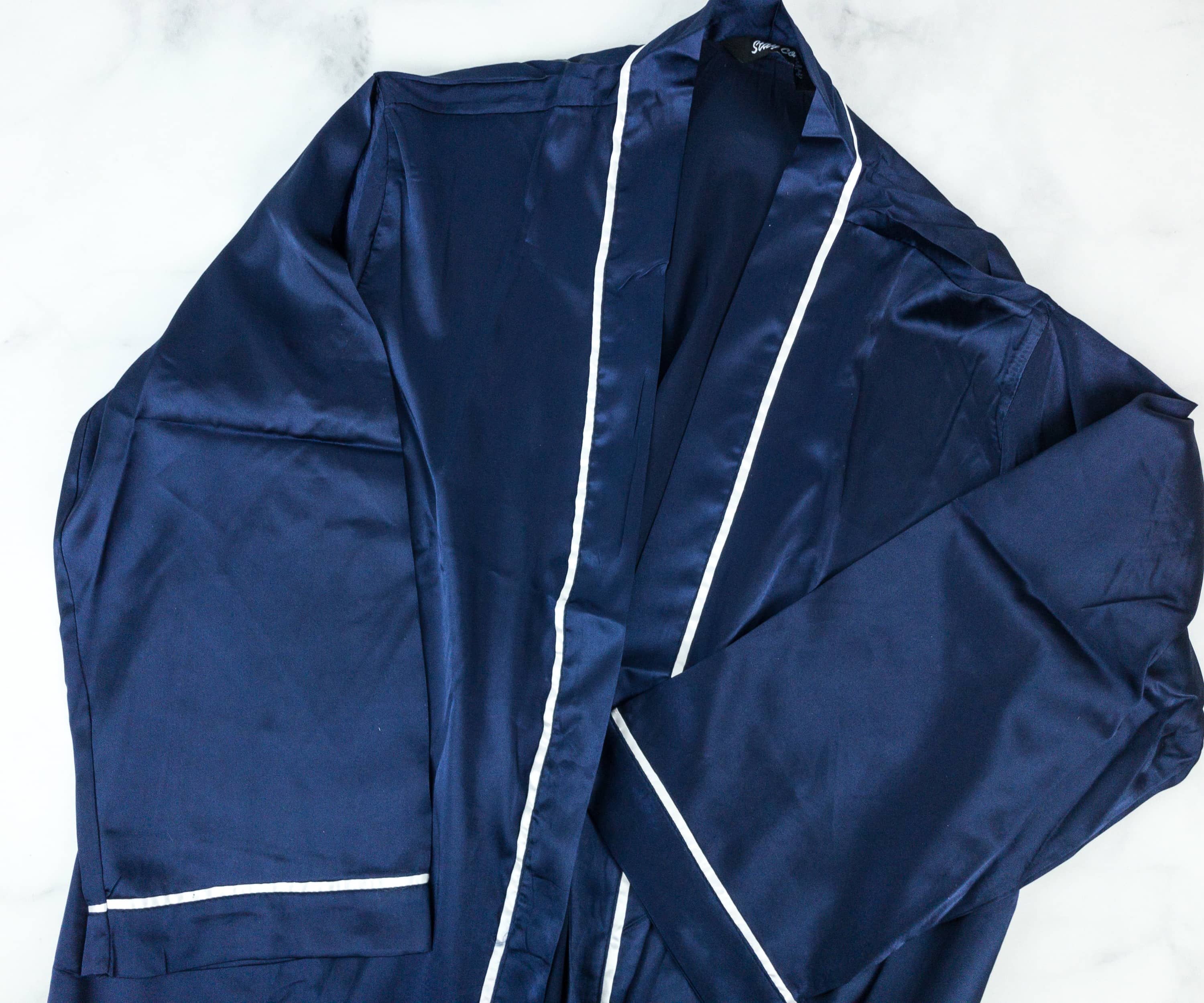 It features a thin white lining on the cuffs and closure which creates an additional spice to an already stylish wearable.
It's so lightweight and quite shiny too.
What I love about this booklet is that they even include some tips on how to take care of your silk robe.
This silk robe is hypoallergenic, making it the perfect robe even for people with sensitive skin. Plus it absorbs moisture, sweat, and takes away heat, keeping your skin clean and prevents bacterial growth. Awesome!
Northern Sole Socks ($25) Matching with the colors of the robe are this tri-blend combed cotton socks. It's in crew cut style, with blue and white stripes.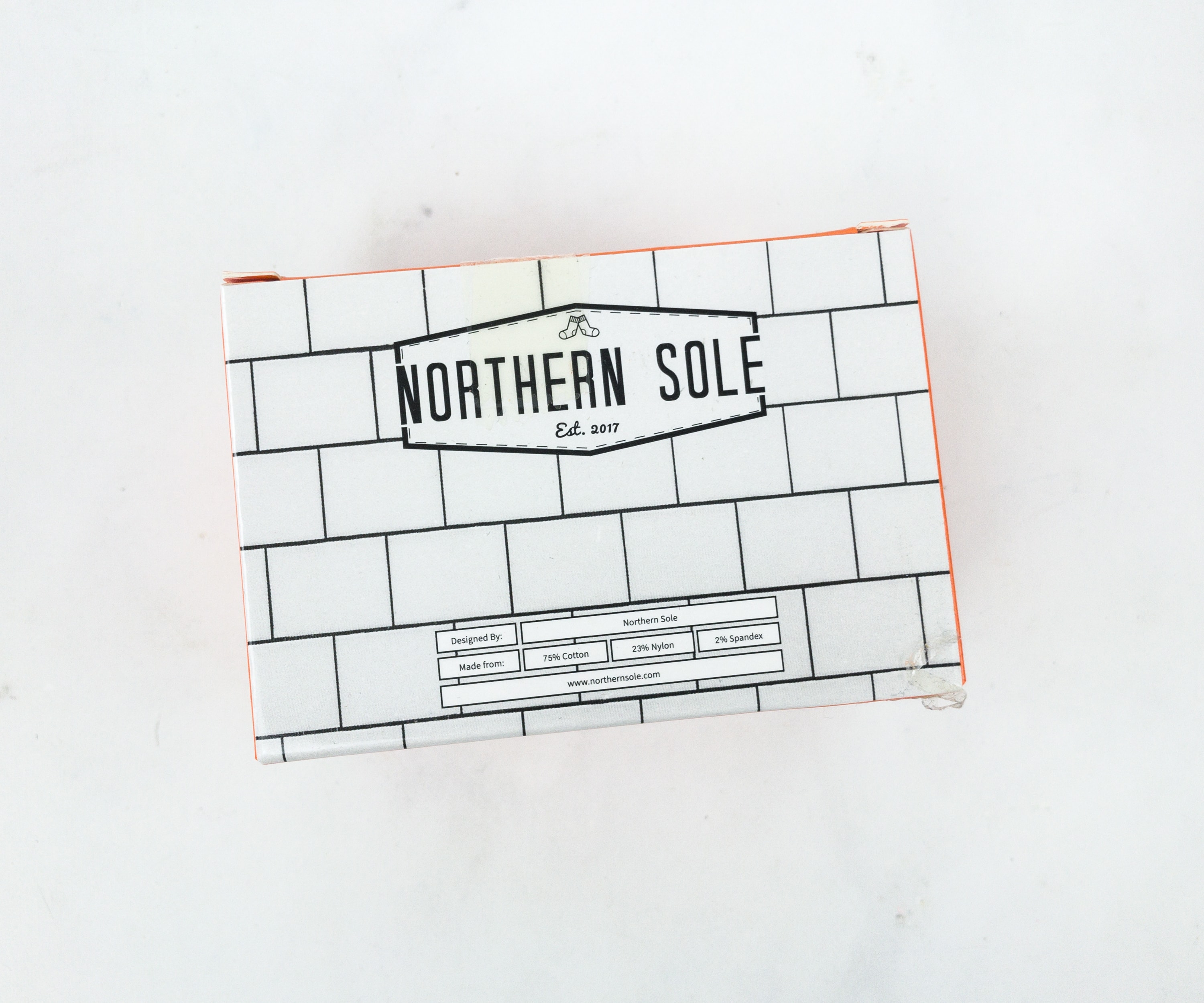 Based on the booklet, these socks are made from 75% cotton, 23% nylon, and 2% spandex.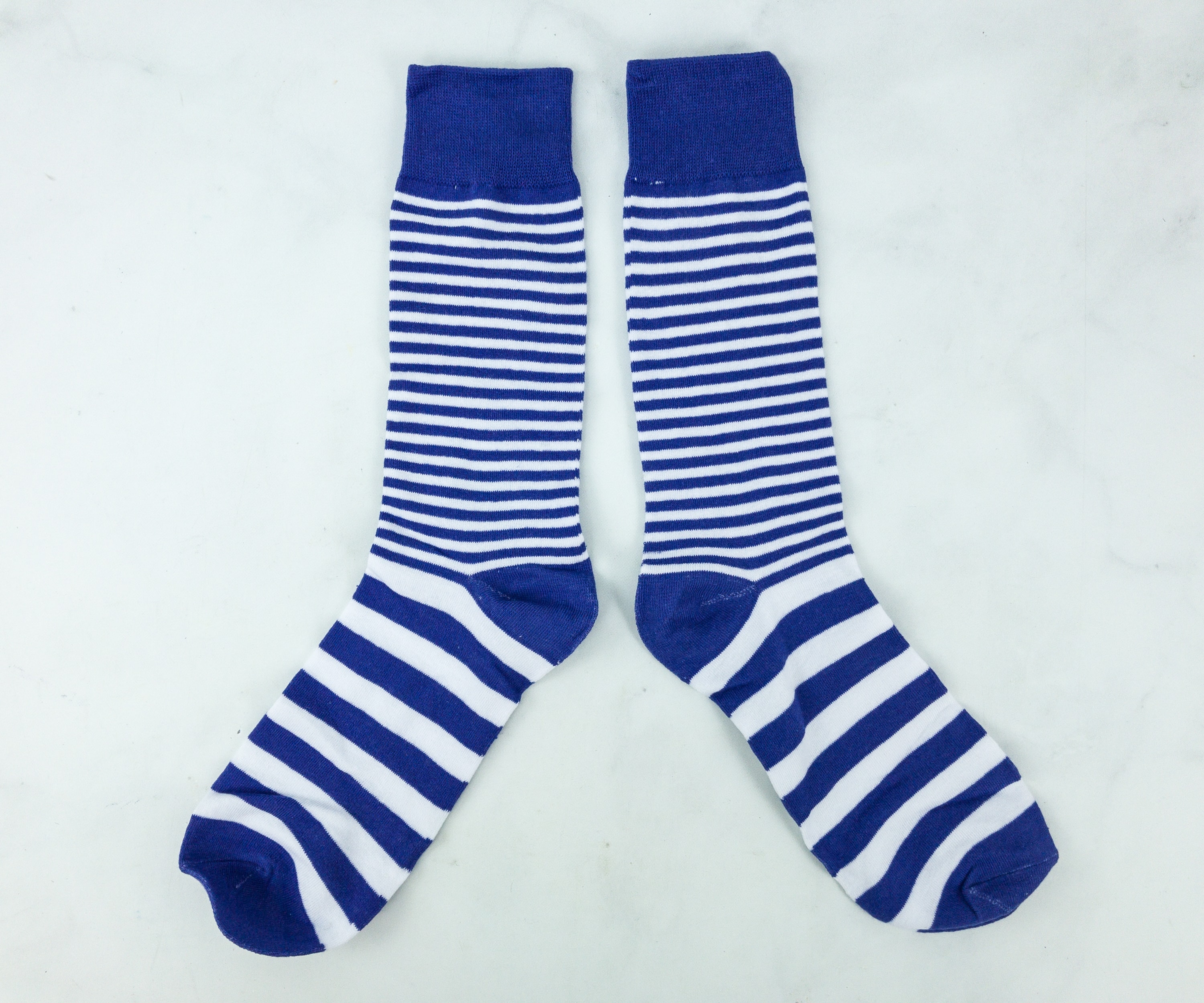 It's soft and breathable. The socks definitely fit me well and they don't easily slide down no matter how much I move around.
The booklet includes a brief history of the brand behind these awesome socks, Northern Sole.
Aside from some weird stitching on the heels of one of the socks, it's definitely a great pair.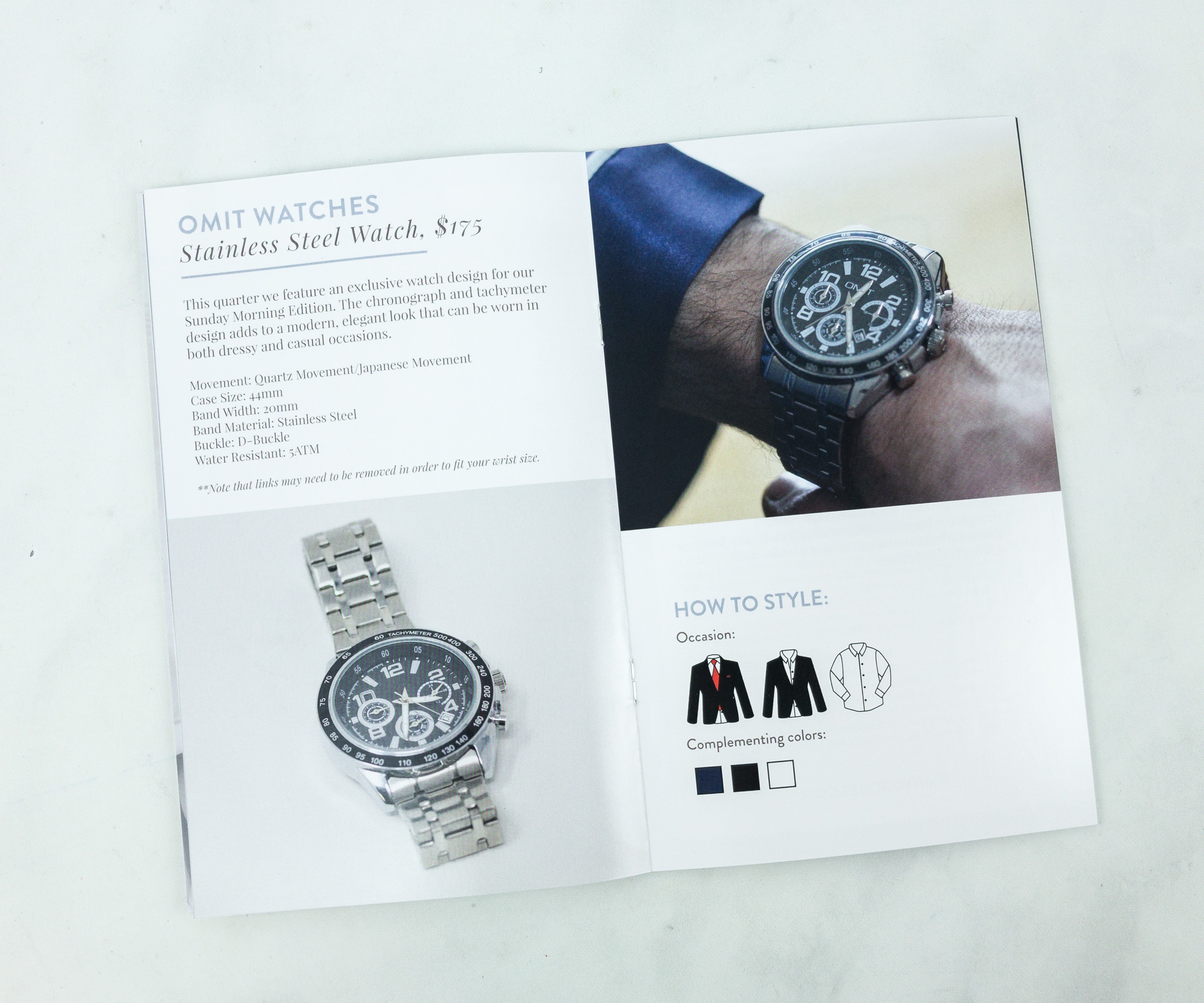 Omit Watches Stainless Steel Watch ($175) I was thrilled and amazed when I saw that a stainless Omit Watch was also included in this quarter's premium box.
There you go! The watch came in a stunning black box with a cushion to make sure that the watch arrives in good condition.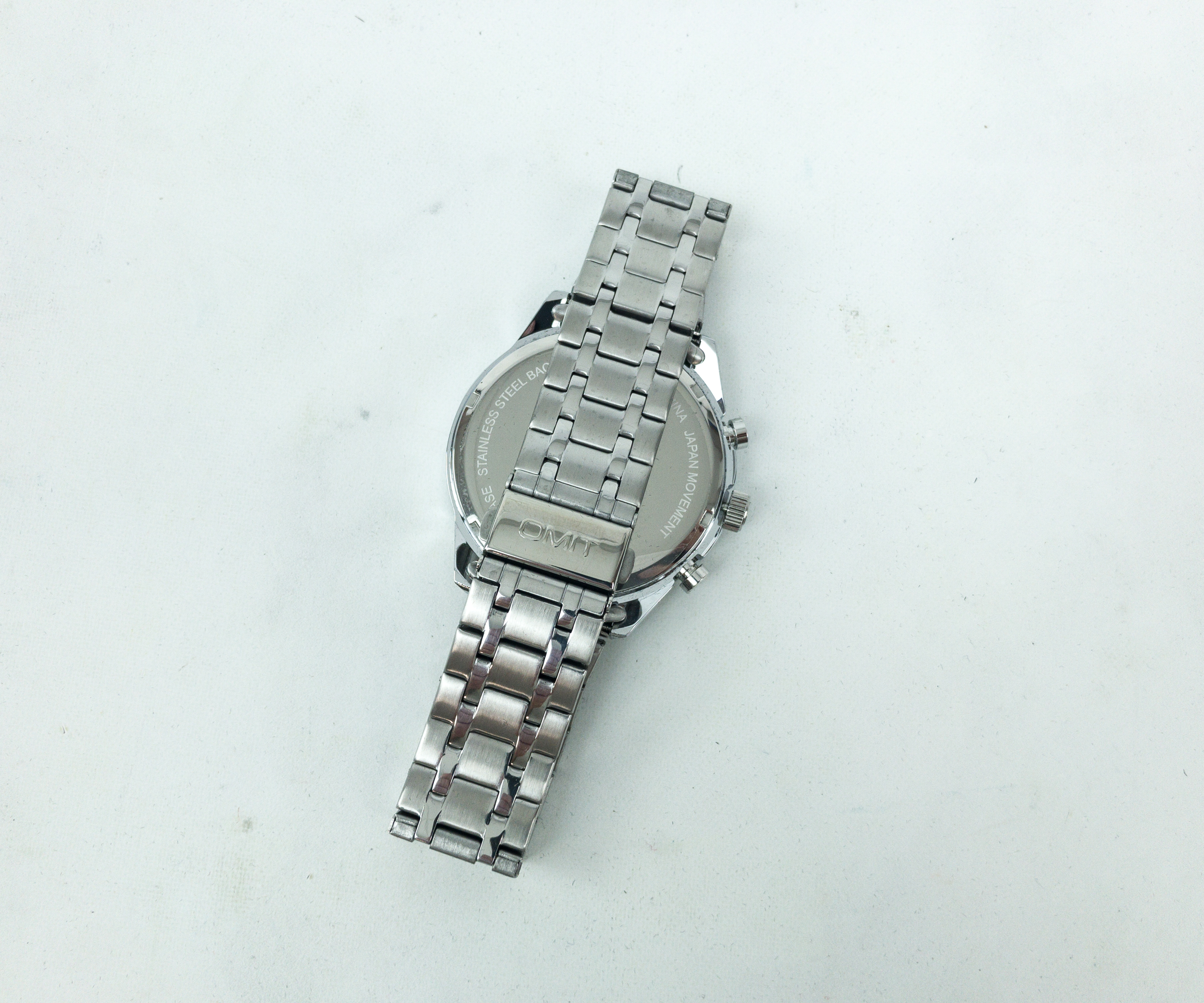 This exclusive watch features a stainless steel back case, strap, and buckle lock.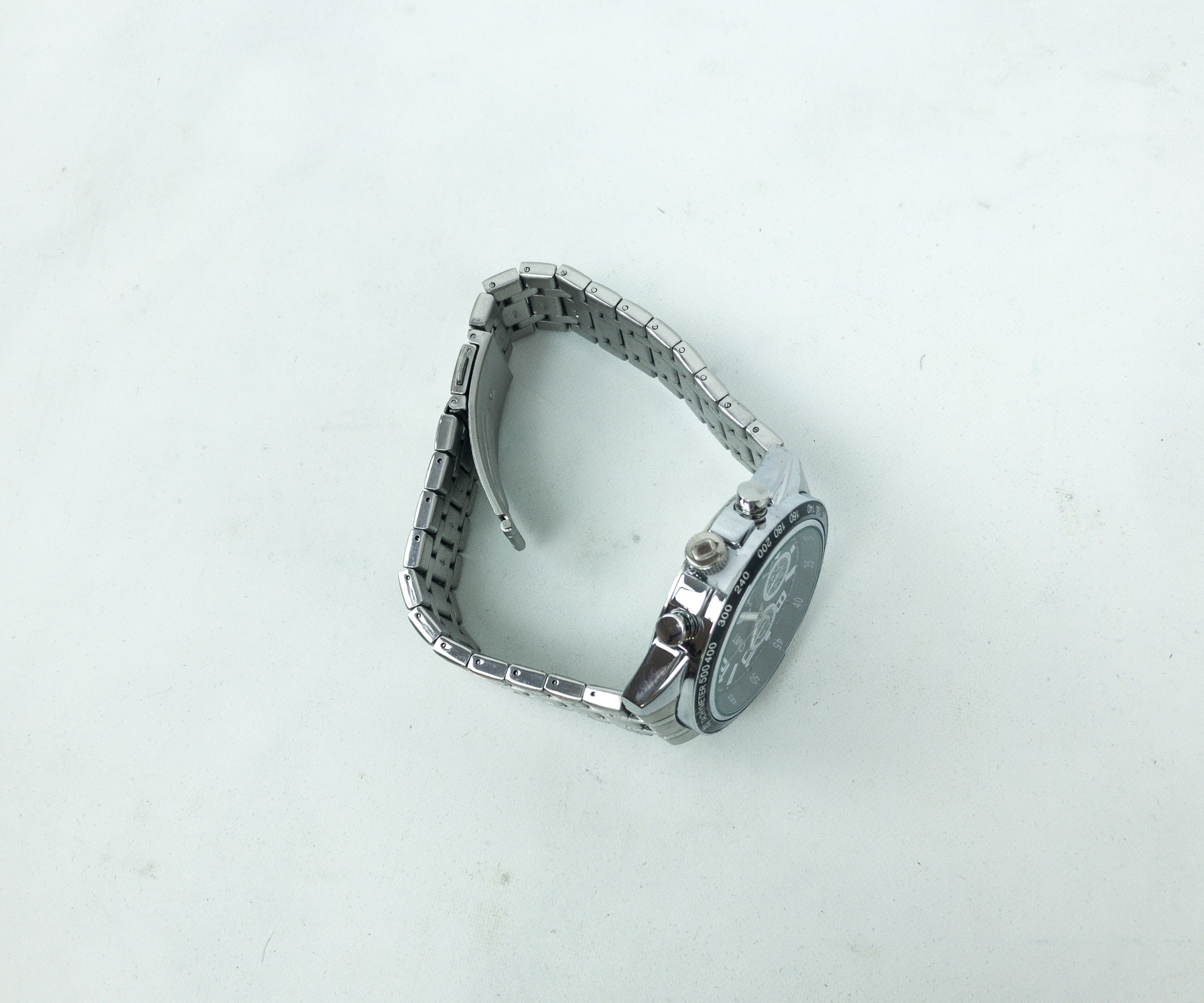 The crown, case, and lug are all made from stainless steel too.
This watch uses a classic Japanese quartz movement with full-function chronograph and tachymeter, which measures speed based on travel or the distance based on speed.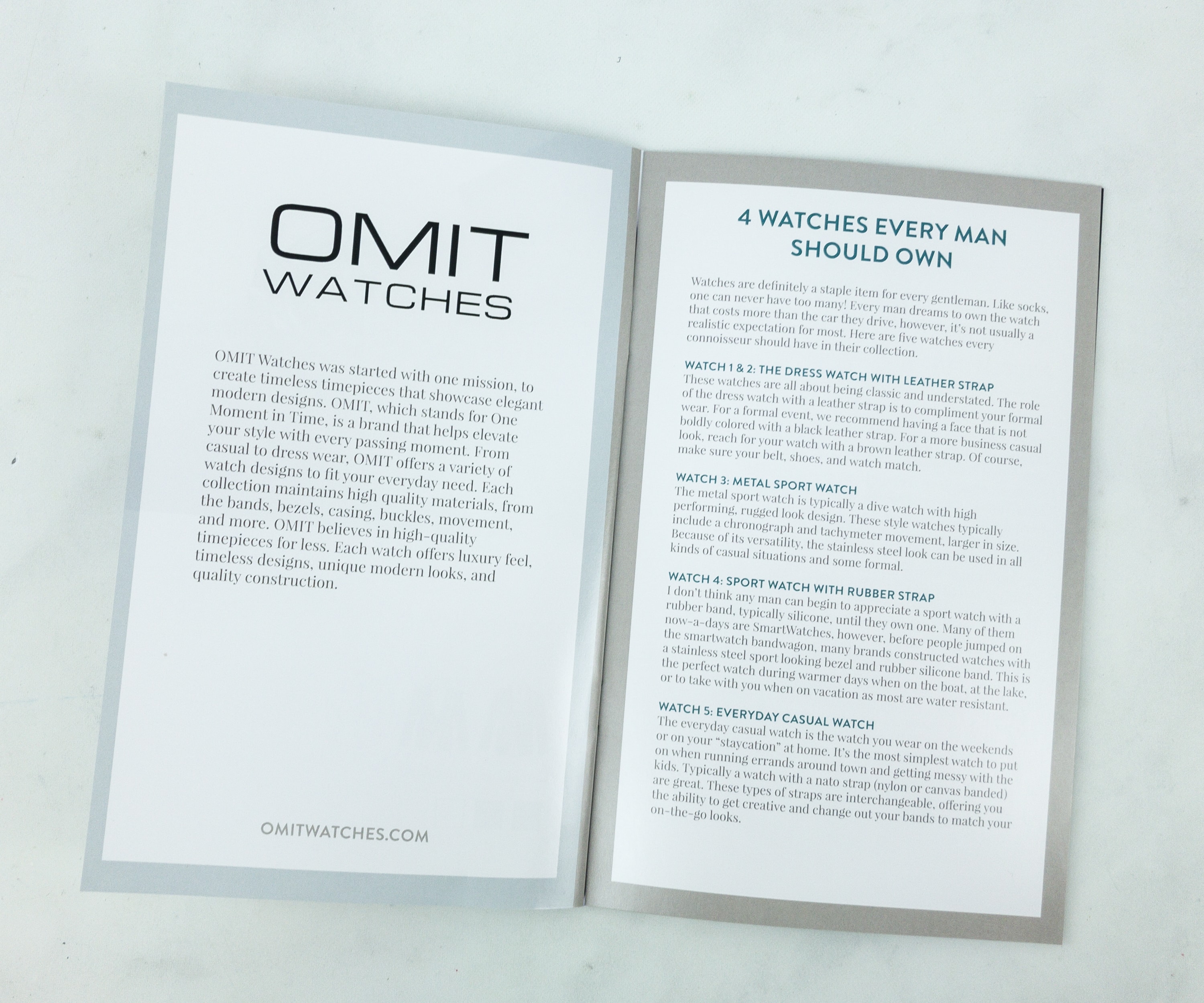 Featured on this part of the booklet is an article about the 4 kinds of watches every man should own.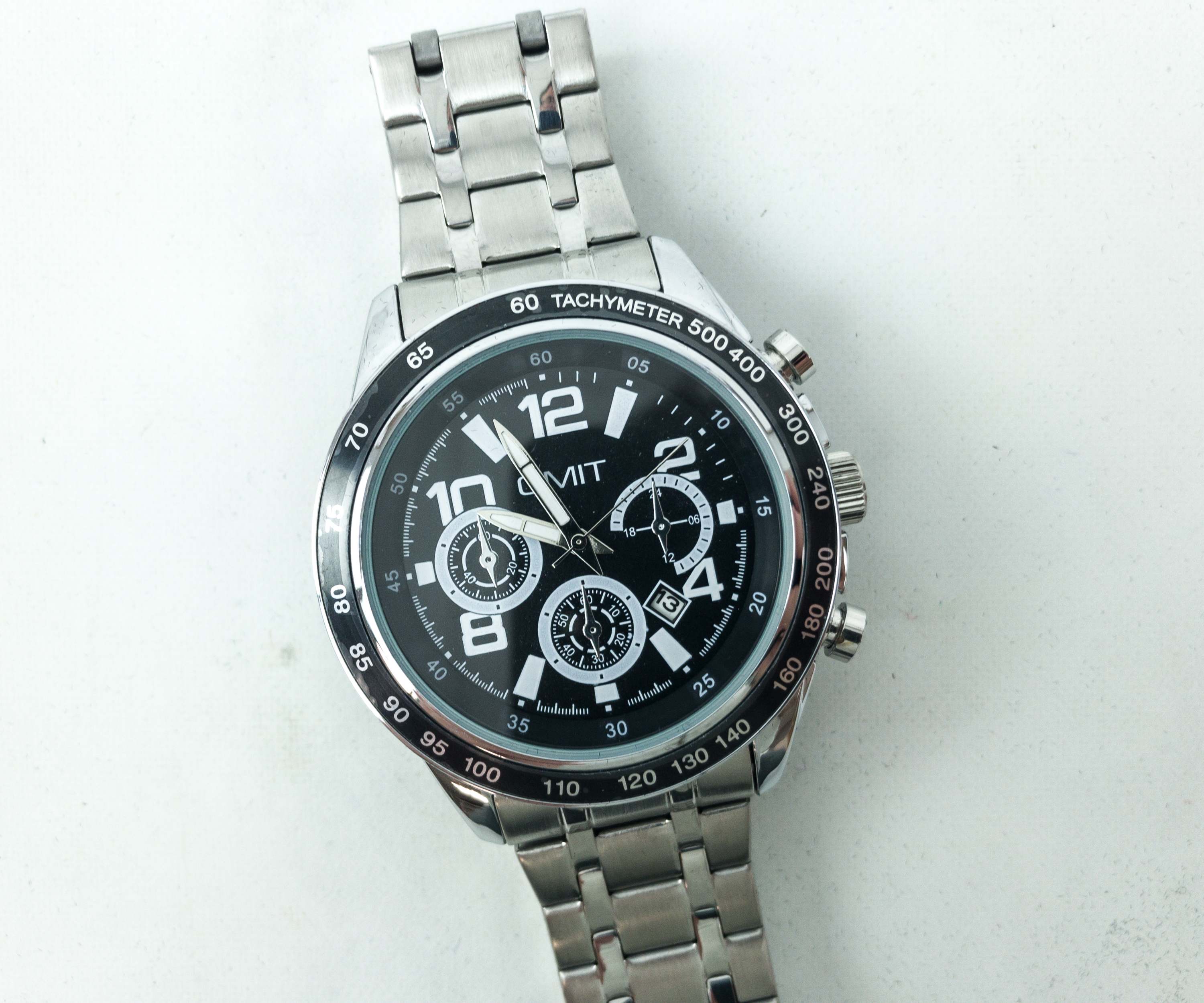 The watch also features a black analog dial with white and silver luminous hands and date display.
This watch looks so elegant and very versatile, it can easily be worn with a formal and casual suit. Although it's a little heavy, it's still very comfortable to wear!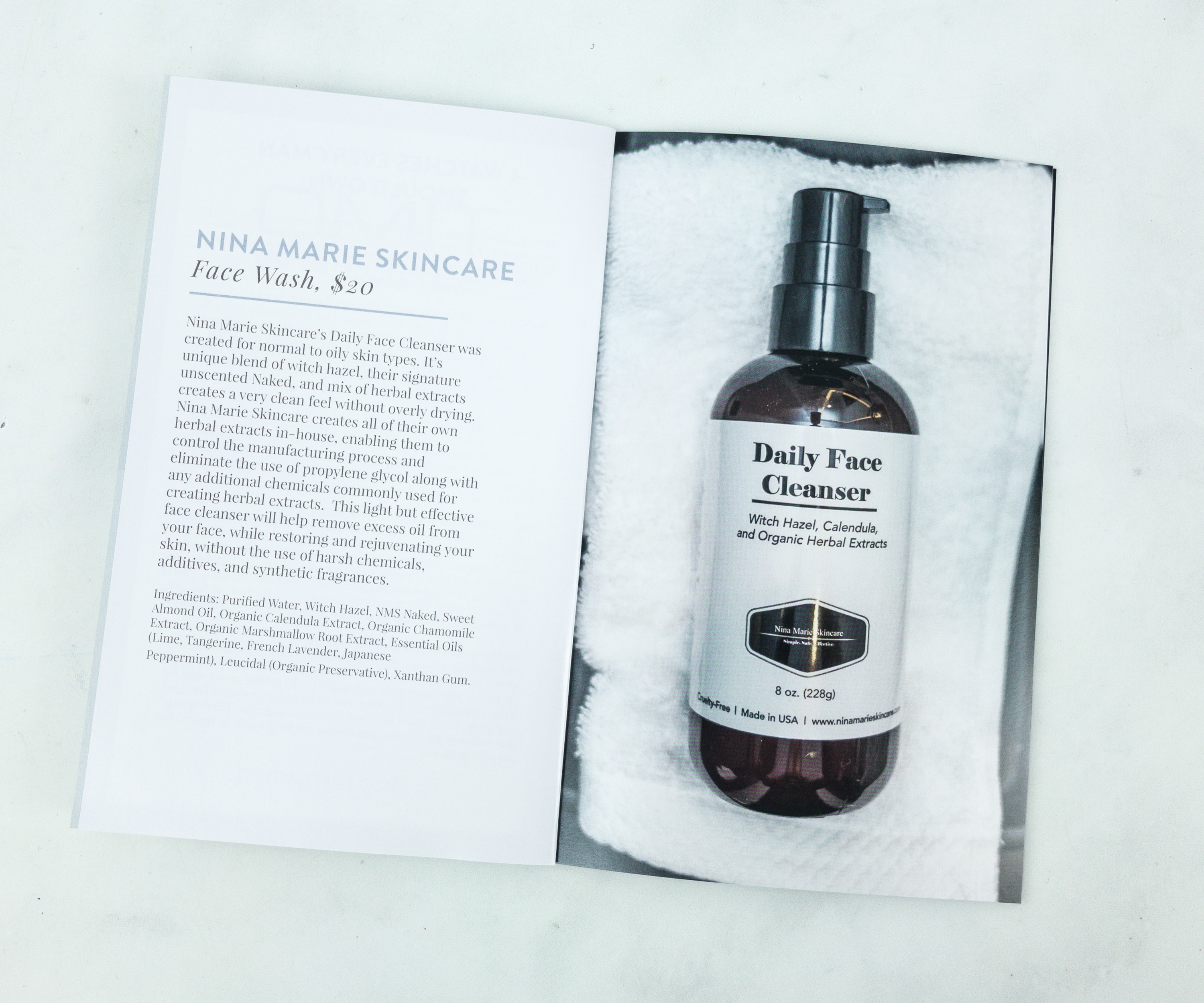 Nina Marie Skincare Daily Face Cleanser ($18.95, $20 on the card) This facial cleanser is made with a unique blend of hazel, calendula, and organic herbal extracts which provides a very clean feeling while keeping your face moisturized.
It also contains their signature unscented mix of herbal extracts which helps remove excess oil from your face while restoring and rejuvenating your skin without any harmful chemicals.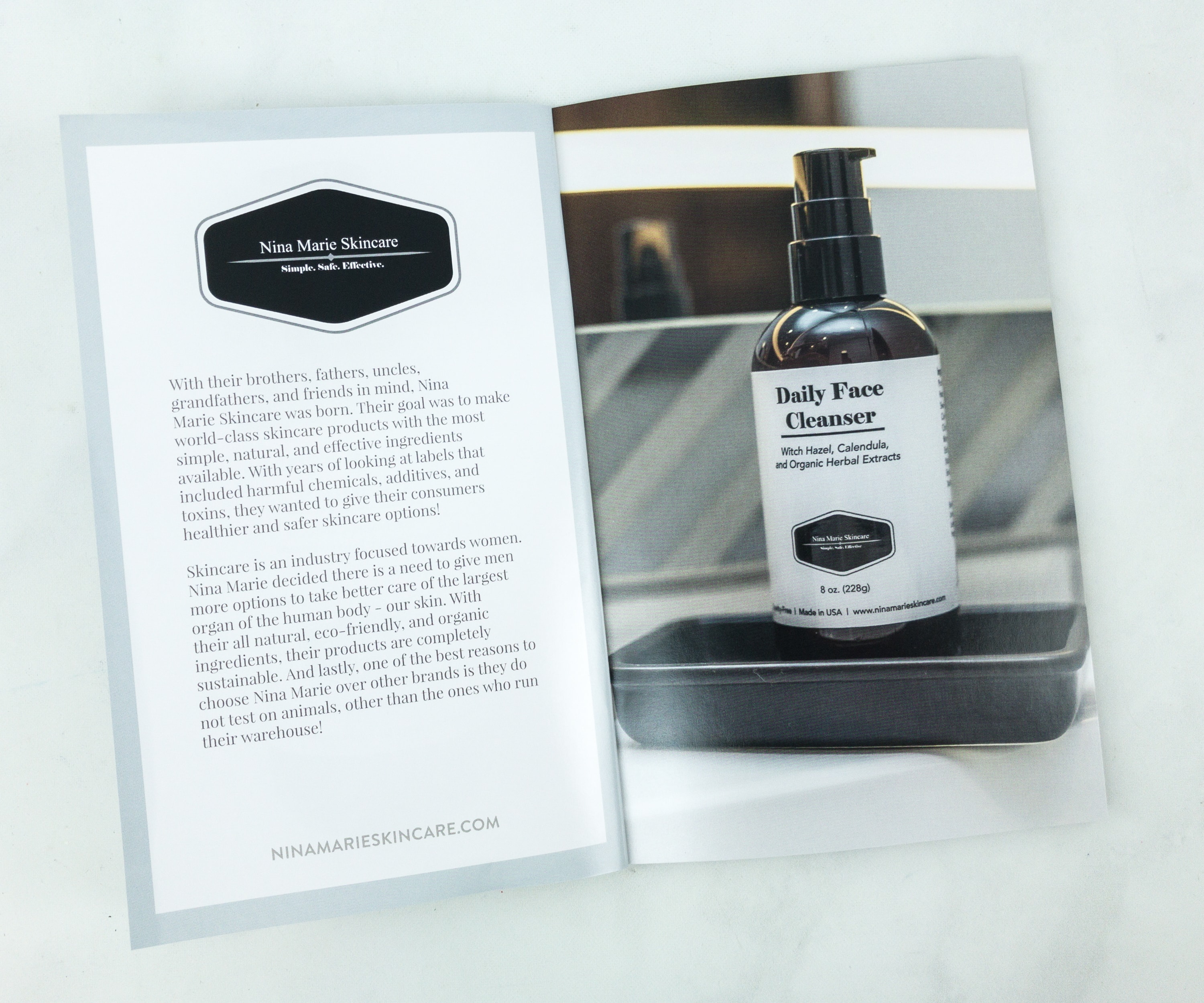 The booklet contains more information about this wonderful facial cleanser!
English Laundry London Cologne ($90; $85 on the card) It's a luxurious cologne inspired by the beautiful streets and majestic city of London!
The cologne's box is so amazing. From the design to the logo, they all are truly sophisticated!
The cologne's customized container looks so cool too, it even has the striking logo of English Laundry.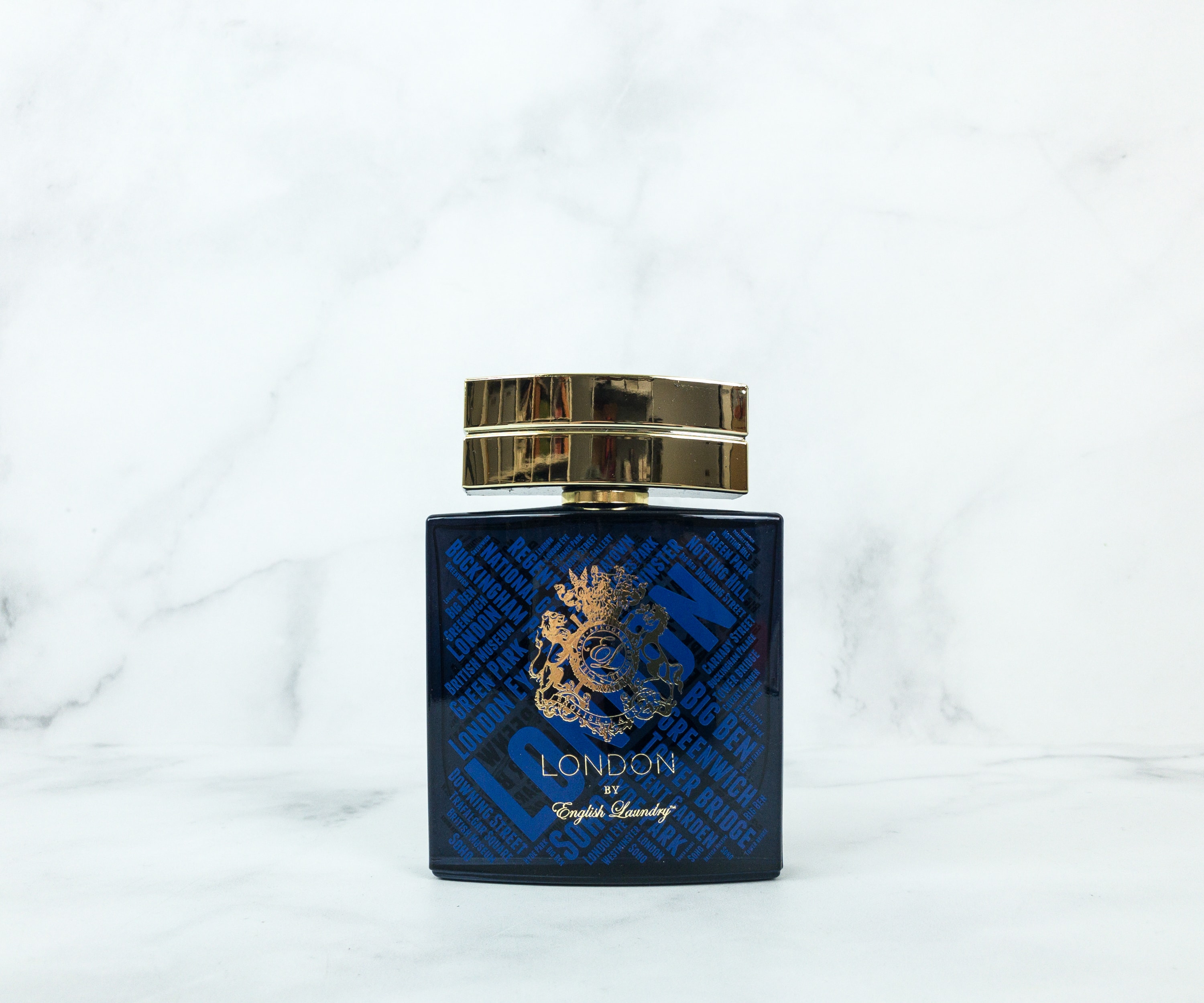 E.L. London features intrinsic notes of blackberries, bergamot, ambergris, and oak mass. Blended to perfection, it creates a fresh and long lasting scent.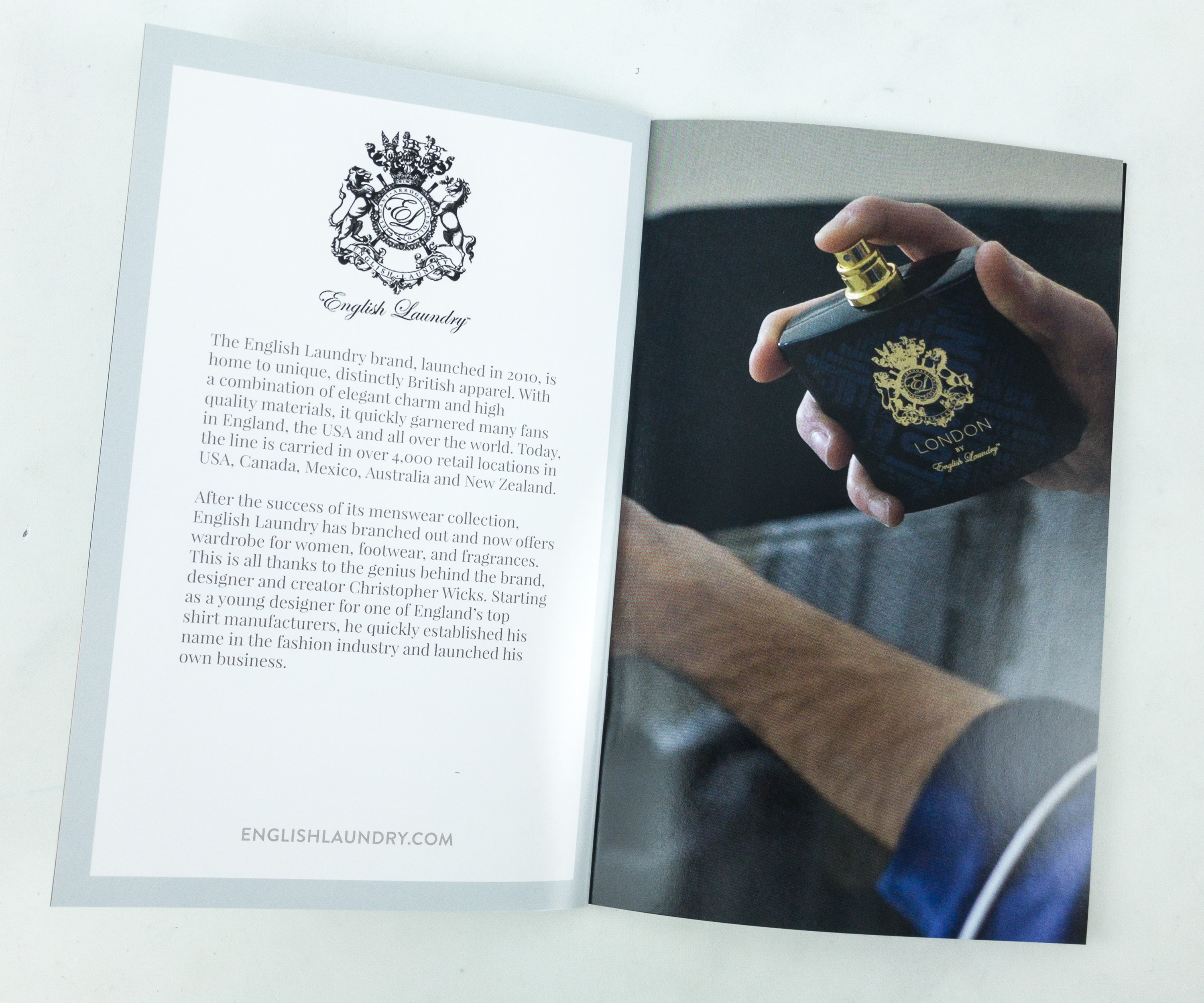 English Laundry was first launched in 2010. You can read more about it in the booklet.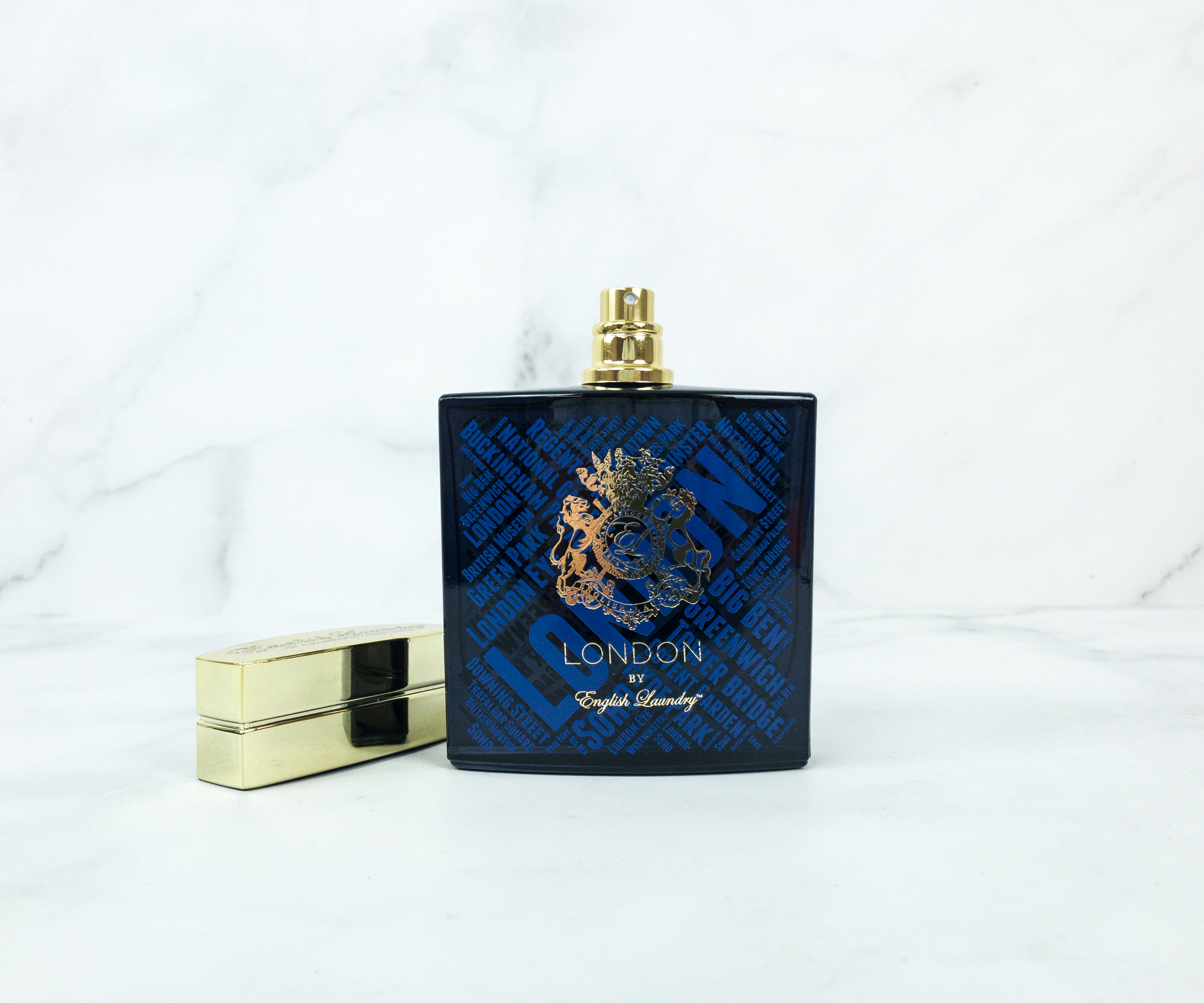 This cologne is definitely a new favorite. It's a very masculine scent perfect for a date night! This is one of my very favorite fragrance brands so I was absolutely thrilled with this full-size bottle.
This quarter's Gentleman's Box is a hit! As always, it contains a lot of premium quality accessories and wearables that enhance your fashion and style. From the silk robe to the cologne, I'm truly impressed. If I have to choose a favorite, I'd say it's the watch because it has everything I was looking for a wristwatch. It's durable, stylish, and with multi-function features. This quarter's box is definitely one of the best curations from this subscription!
What do you think of Gentleman's Box Premium this quarter?