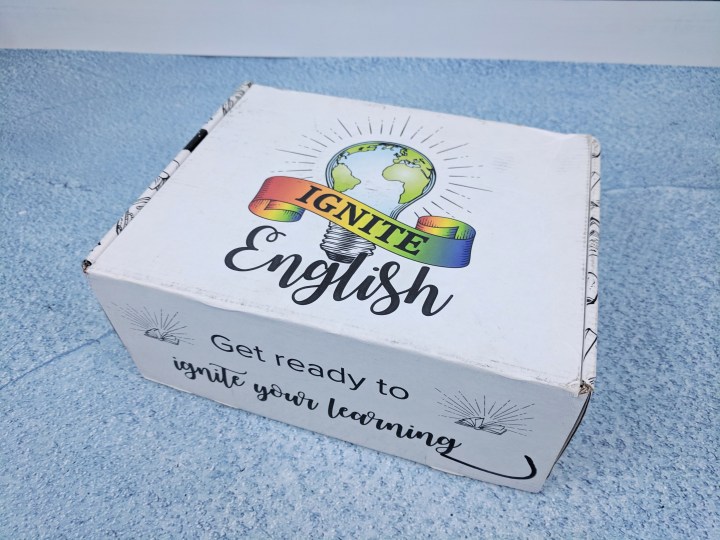 Ignite English is a bi-monthly book subscription that enhances your reading experience by sending a novel and its interactive reading guide, literary-based activities, bookish goodies and more. Each box is specially curated by state-certified teachers so that all of the activities are not only fun but sure to improve your literacy skills with each book you read. The box is $34.99 every other month.
DEAL: Get 10% off your first order! Use coupon code HELLOENGLISH10.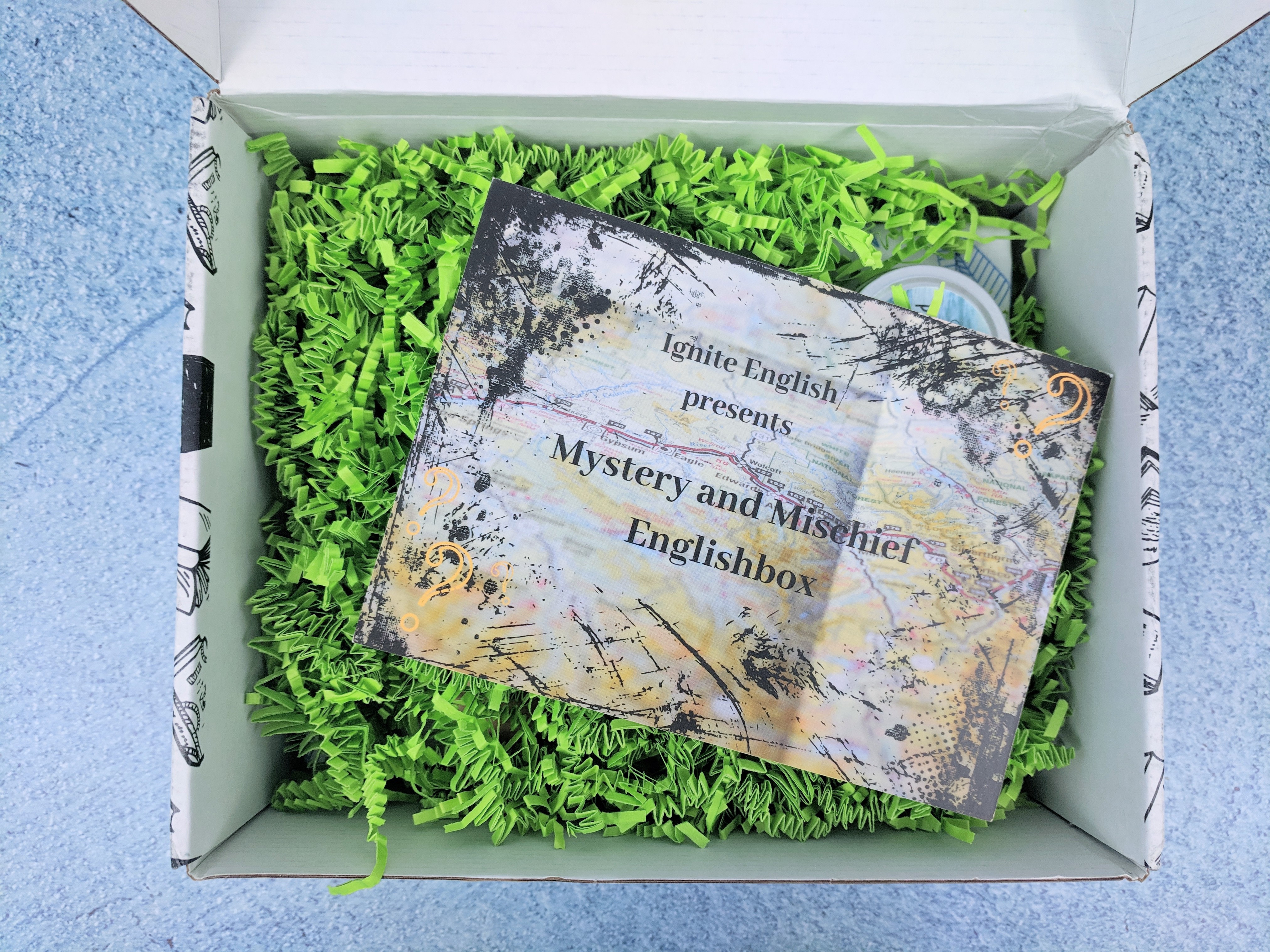 This month's theme is Mystery and Mischief.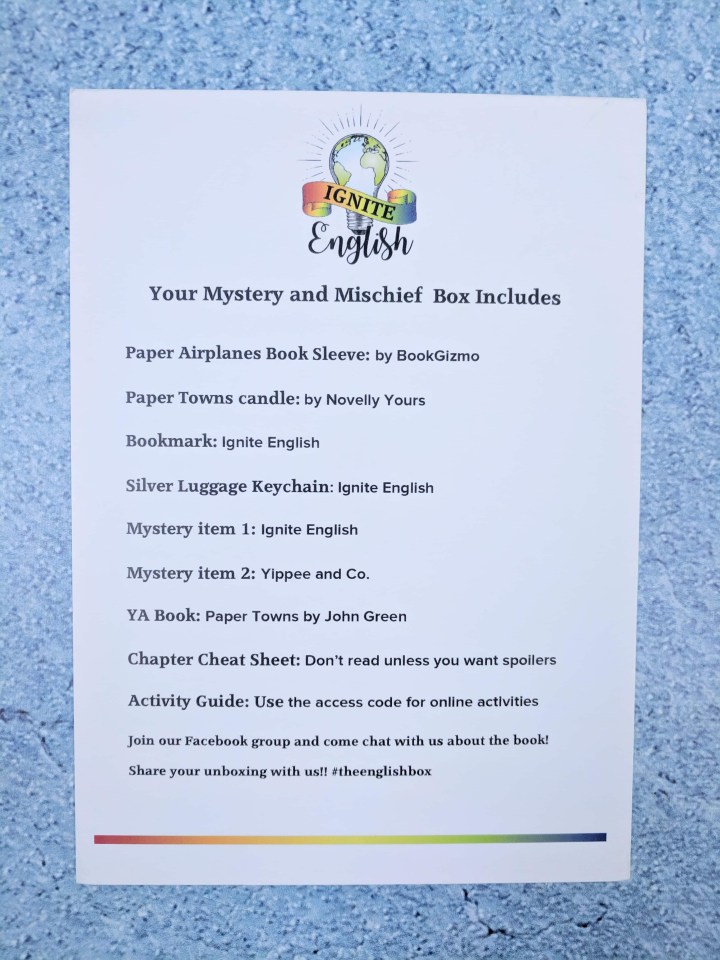 Everything in the box is listed at the back of the card.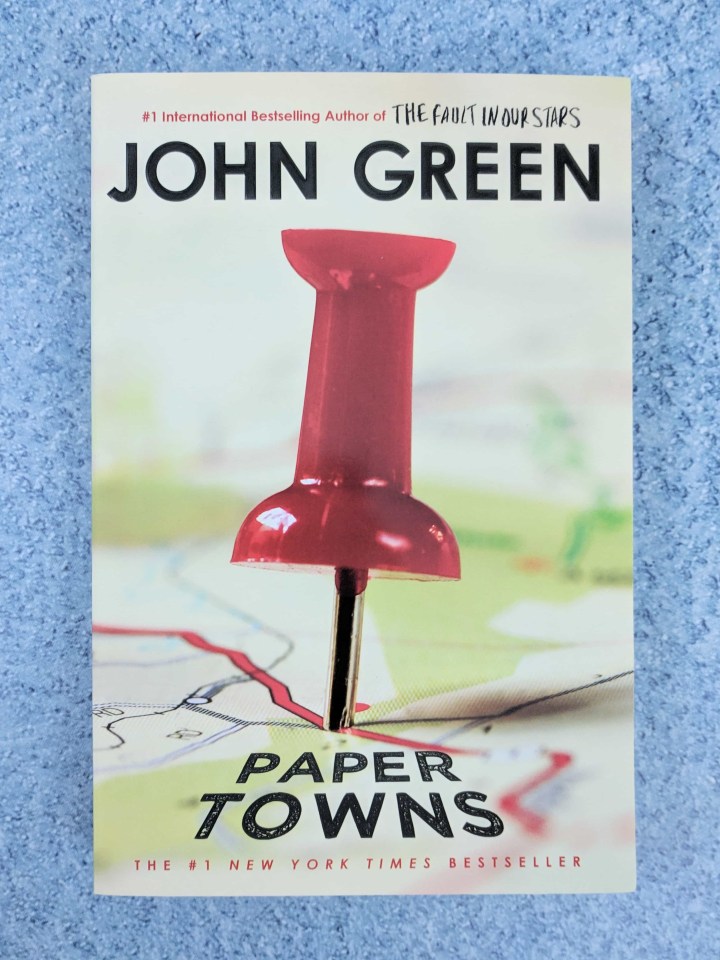 This month's book is Paper Towns by John Green. From Amazon:
When Margo Roth Spiegelman beckons Quentin Jacobsen in the middle of the night—dressed like a ninja and plotting an ingenious campaign of revenge—he follows her. Margo's always planned extravagantly, and, until now, she's always planned solo. After a lifetime of loving Margo from afar, things are finally looking up for Q . . . until day breaks and she has vanished. Always an enigma, Margo has now become a mystery. But there are clues. And they're for Q.
I have never read anything by John Green, and this looks interesting!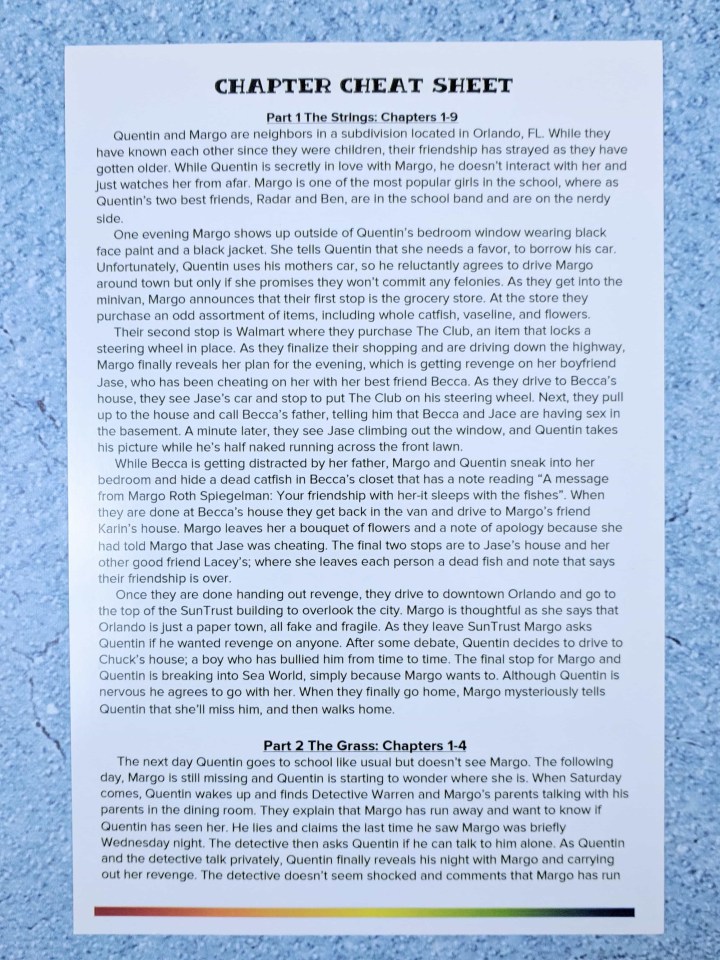 The Chapter Cheat Sheet is basically a summary of the main plot points of the book.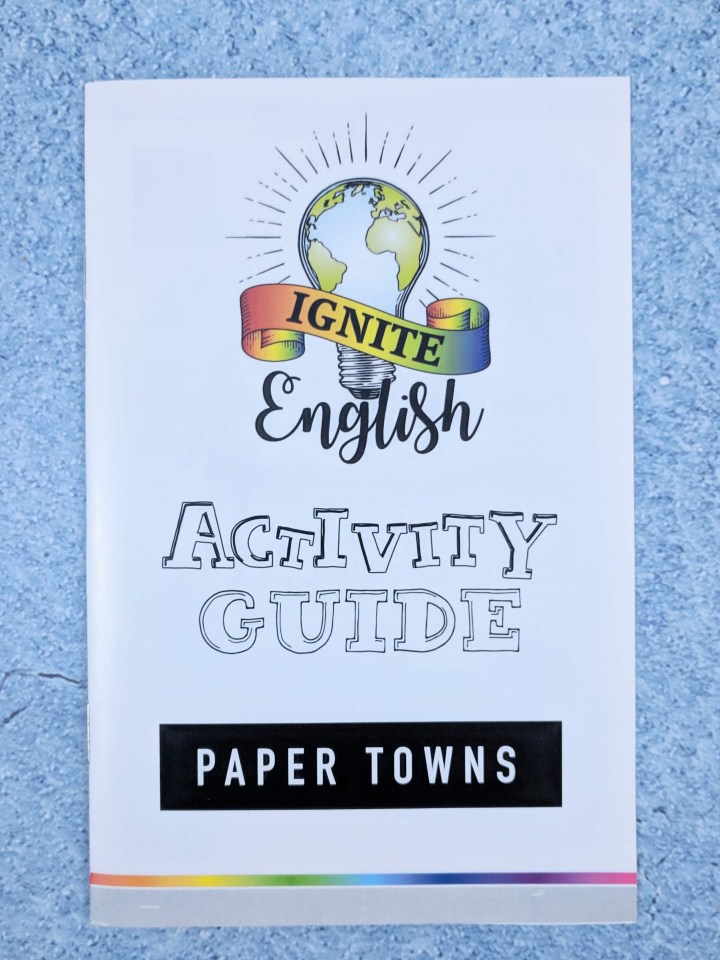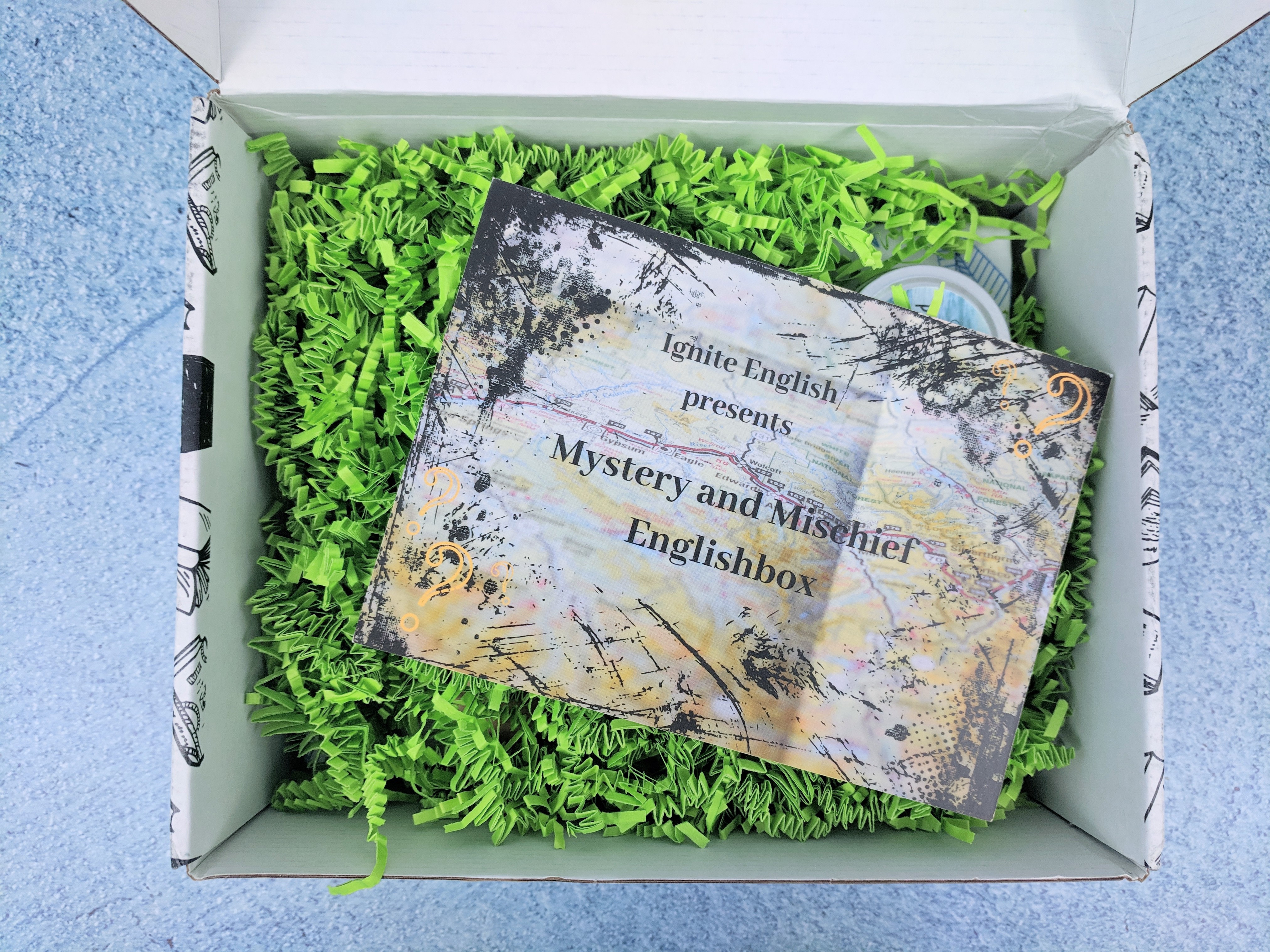 Activity Guide for Paper Towns. This booklet is full of activities based on the book as well as an access code to join the Ignite English group on Quizlet.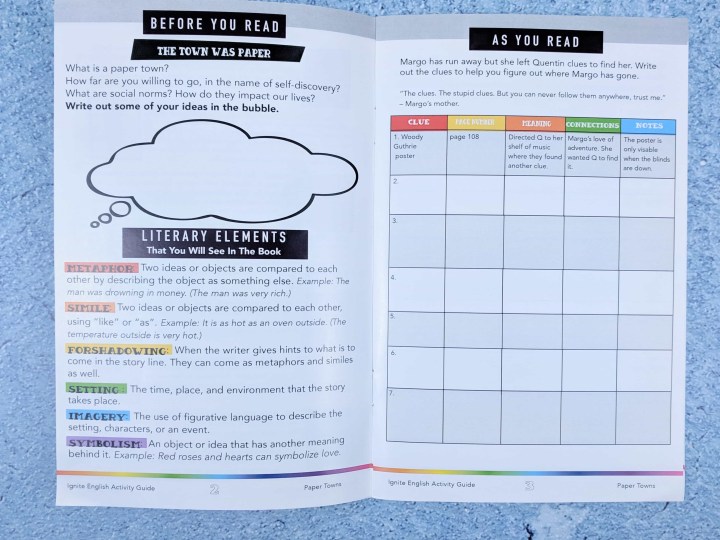 Some of the activities are to be done before you read the book as to better grasp some concept, but most of them are activities as you read.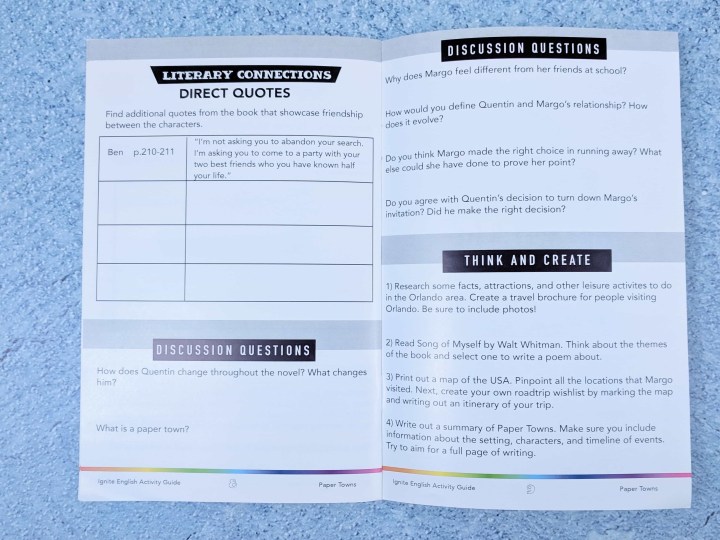 You also have a list of the main characters of the book and questions to further understand the themes and symbolism found in the book.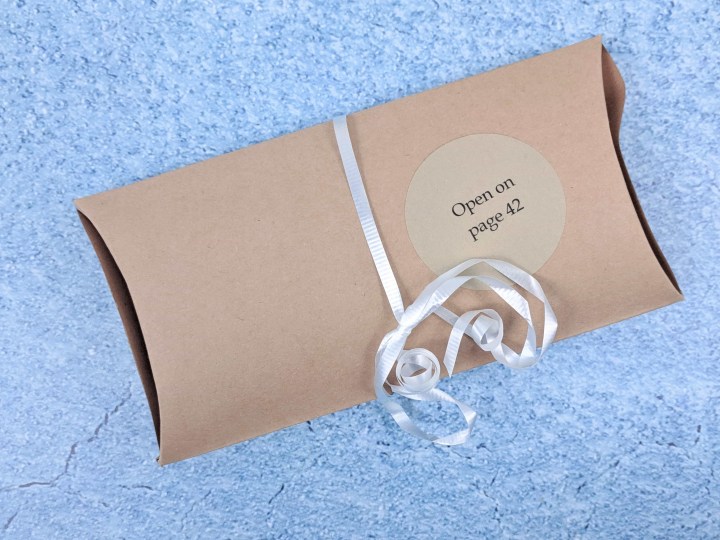 Reading is fun, but getting to open little gifts while reading is even better! This box can only be opened once we get to page 42.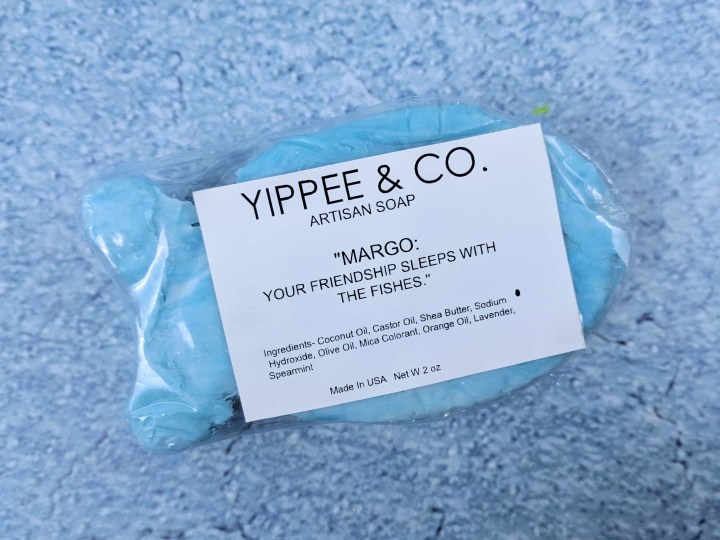 Yippee & Co. Artisan Soap. "Your friendship sleeps with the fishes." Yes, this is a better version of the fishes Margo left to her "friends"!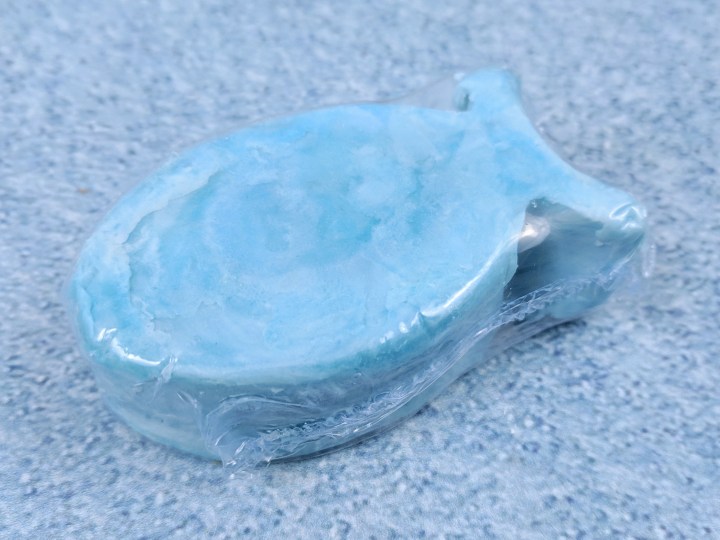 This is such a cute little goodie and it smells great!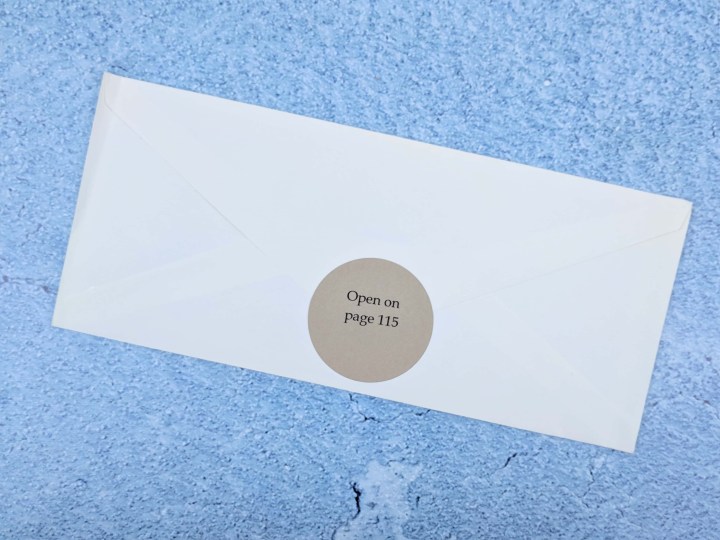 The second item is a letter that can be opened on page 115.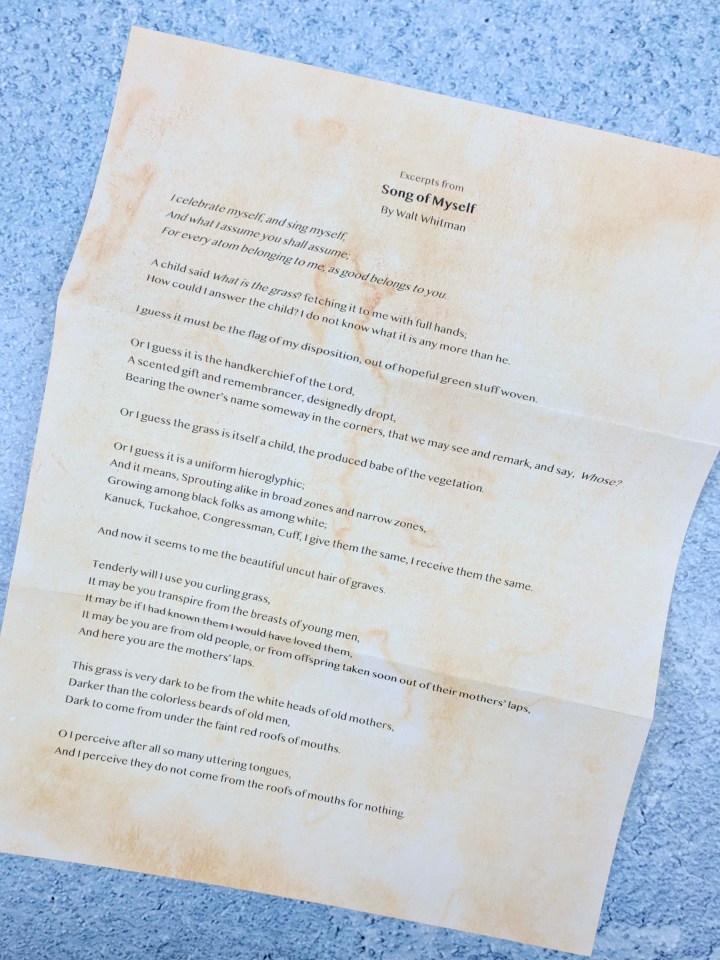 Excerpts from Song of Myself by Walt Whitman, a poet that is mentioned around page 115.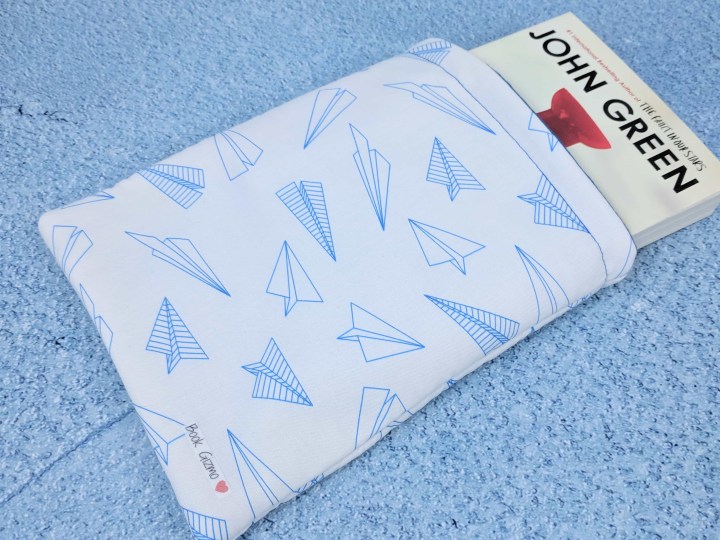 To protect our new book, we received this lovely blue and white Paper Airplanes book sleeve by BookGizmo.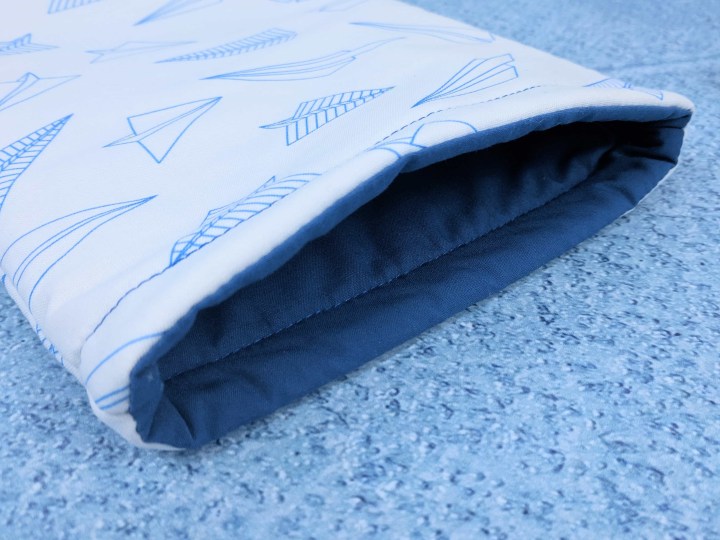 It looks so cozy… for a book! It's a bit padded so you don't have to worry about throwing your precious book in your backpack anymore! There's even enough room to also carry your Activity Guide with your book.
Bookmark. This quote is either a quote from the book or inspired by it, but it's lovely and I like the road map as a background.
Novelly Yours Paper Towns. Candles and books, an excellent pairing! This candle has an amazing! I can't stop smelling it! It's fresh, breezy, and it brings some summer eves vibes. I really really like it.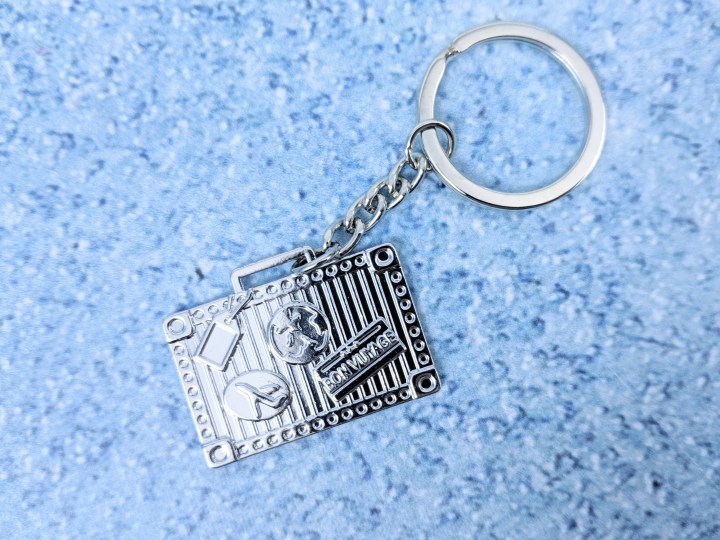 Silver Luggage Keychain. A nice tie-in with the story in Paper Town, this is a lovely keychain that can be used for keys, or just to decorate any kind of zippers.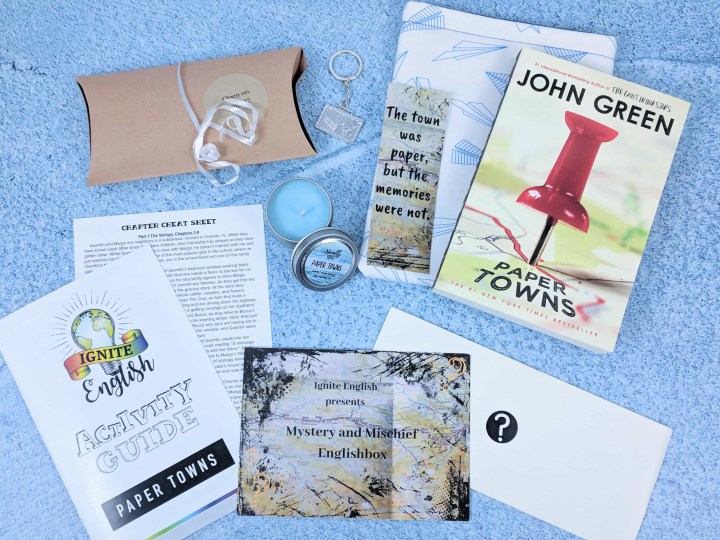 The Englishbox is a great box to not only receive a novel with some goodies but also to have a deeper understanding of the themes and symbolism of the book. Even though the activities were targeting a younger audience, as a person for whom English is not their first language, it didn't feel too childish and were fun to think about.
What do you think of this month's box?