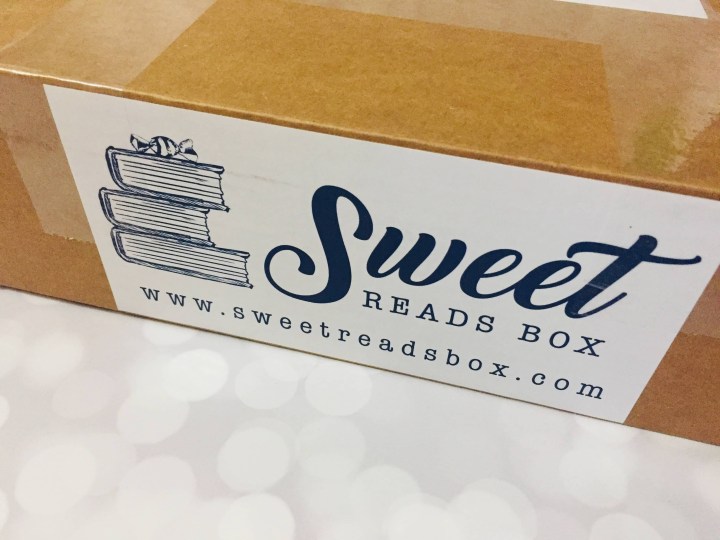 Sweet Reads Box is a Canadian subscription box bringing a curated selection of a bestselling book along with complimentary items to enhance the experience. The box is $54.99 CAD ($42 USD) for one month, and drops slightly when you purchase a 3 or 6 month subscription as well.
DEAL: Get 10% off your first box! Use coupon code LOVEBOOKS.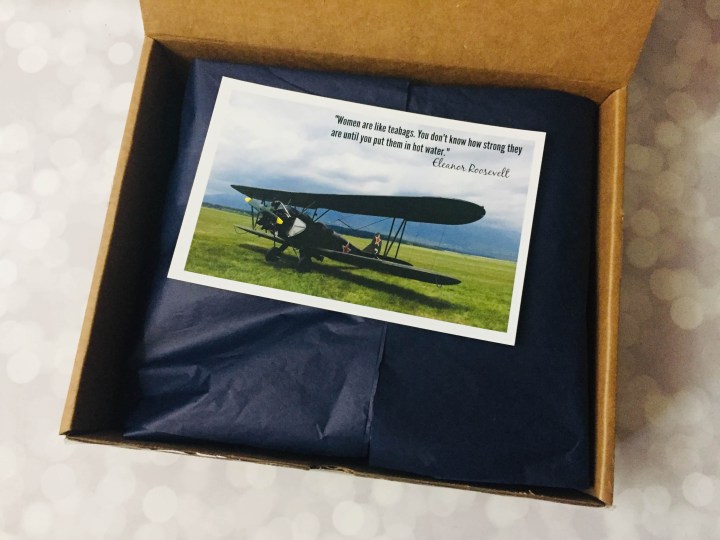 On top is the information card.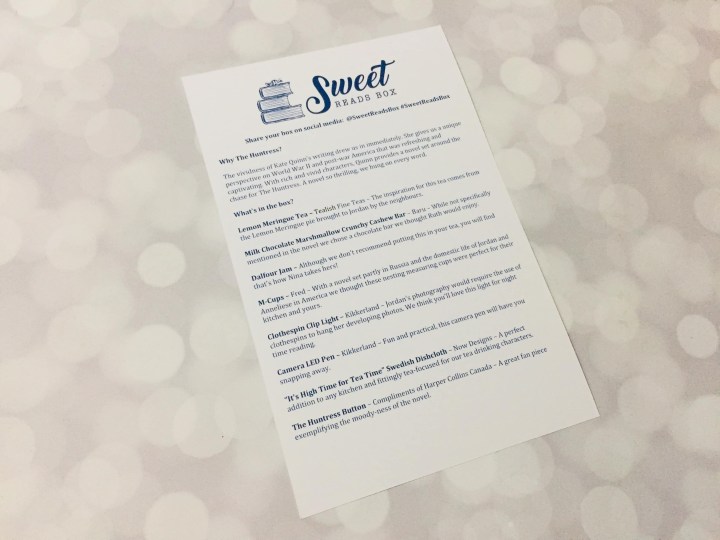 The back of the card has information about the month's book selection as well as the other items included, and how they all tie into the theme.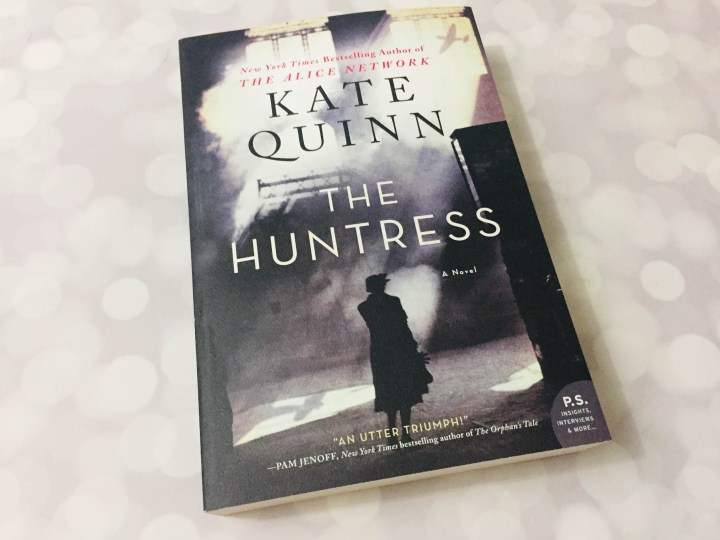 The Huntress by Kate Quinn ($10.31) — Heck yeah, another historical fiction selection!
Bold and fearless, Nina Markova always dreamed of flying. When the Nazis attack the Soviet Union, she risks everything to join the legendary Night Witches, an all-female night bomber regiment wreaking havoc on the invading Germans. When she is stranded behind enemy lines, Nina becomes the prey of a lethal Nazi murderess known as the Huntress, and only Nina's bravery and cunning will keep her alive.

Transformed by the horrors he witnessed from Omaha Beach to the Nuremberg Trials, British war correspondent Ian Graham has become a Nazi hunter. Yet one target eludes him: a vicious predator known as the Huntress. To find her, the fierce, disciplined investigator joins forces with the only witness to escape the Huntress alive: the brazen, cocksure Nina. But a shared secret could derail their mission unless Ian and Nina force themselves to confront it.

Growing up in post-war Boston, seventeen-year-old Jordan McBride is determined to become a photographer. When her long-widowed father unexpectedly comes homes with a new fiancée, Jordan is thrilled. But there is something disconcerting about the soft-spoken German widow. Certain that danger is lurking, Jordan begins to delve into her new stepmother's past—only to discover that there are mysteries buried deep in her family . . . secrets that may threaten all Jordan holds dear.
I'm definitely intrigued! The last historical fiction read Sweet Reads sent (The Gown) was a HUGE hit with me, and I'm excited for another story set around the 40s.
Swedish Dishcloth — A reusable dishcloth to brighten your kitchen and keep everything clean and sparkling.
The Huntress Button — A bit of extra swag to show you're a fan of the book.
Clothespin Light — One of the characters, Jordan, is a photographer and this clip light is meant to represent the clothespins hanging her photos to dry. There is a tiny but powerful LED in the pin, and can be clipped easily to direct light where you need it.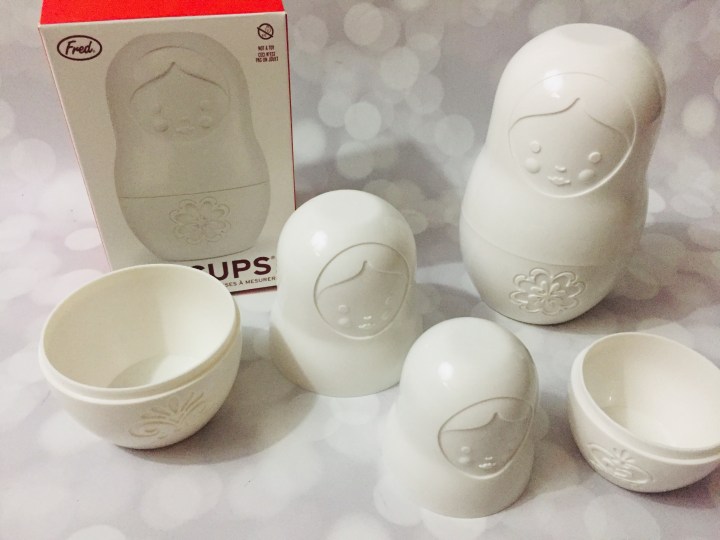 Russian Doll Measuring Cups — An adorable set of six measuring cups (the sizes are printed in each cup), fitting in with the Russian espionage of the Night Witches bombing squad. What made me laugh is that I have the matching measuring spoons!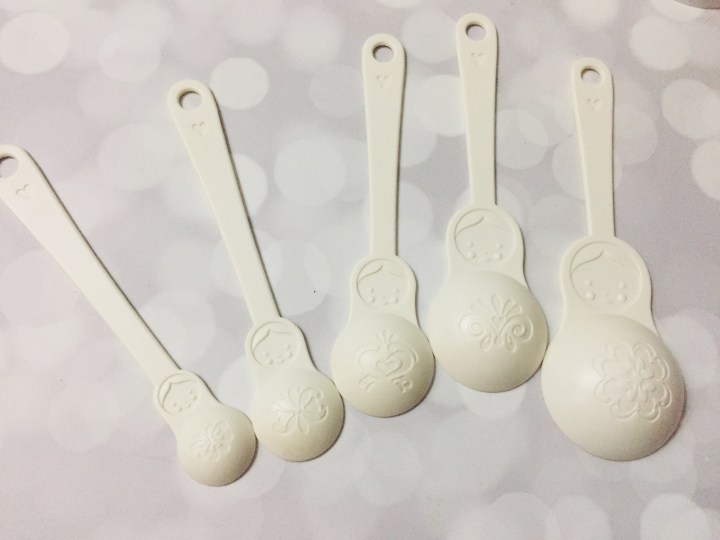 Hah! What are the odds? Now my cooking and baking will be taken to the next level with these cute doll measuring cups too!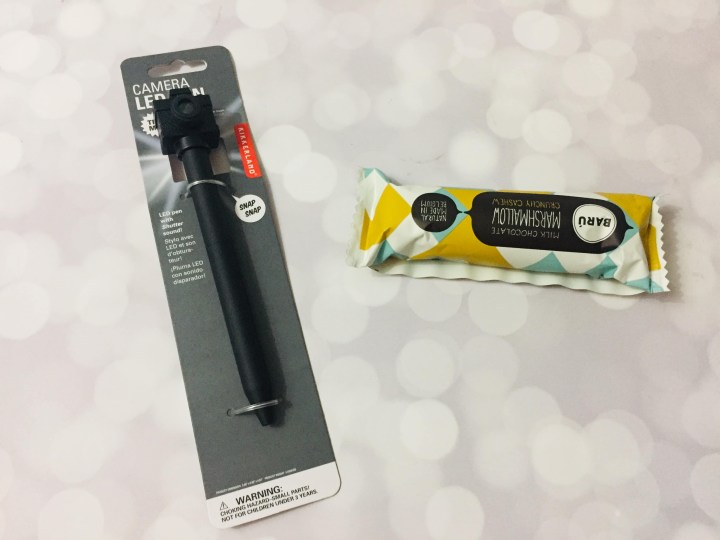 Camera Pen — A fun pen that makes a flash with the LED light and a shutter sound! Jordan would approve.
Baru Marshmallow Bar — A sweet treat of chocolate, marshmallow, and cashew. This was light and fluffy!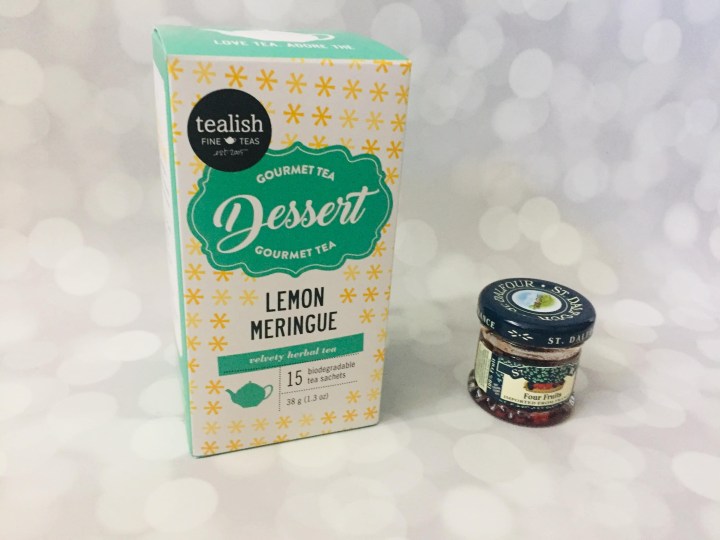 Lemon Meringue Tea — A non-caffeinated rooibos blend with lemon and vanilla. This has a nice tart flavour and it's absolutely delicious.
Fruit Jam — …yeah, this jar is already mostly empty because I forgot to take a photo before I slathered it onto some hot toast and indulged. It's imported from France and is a blend of berries and cherries. Like the tea, it has a tarter flavour that isn't too sweet. It's amazing! The tiny jar was enough for one slice of toast with a bit left to spare.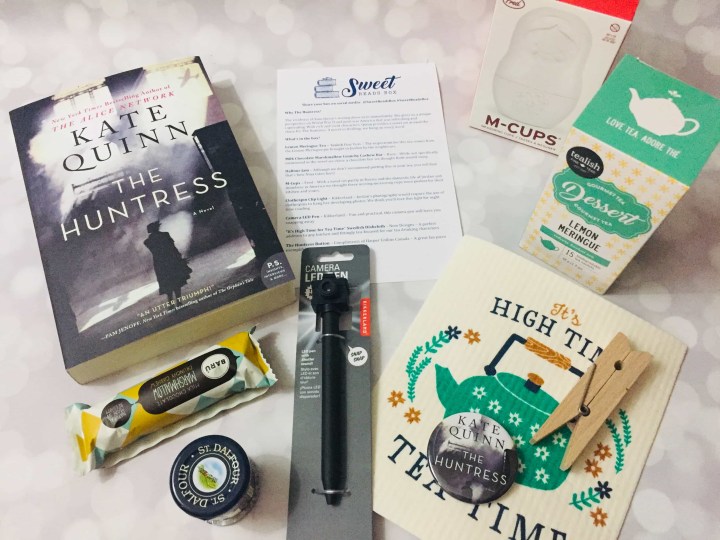 Sweet Reads Box always sends a great book selection as well as treats to eat and to enjoy. The book this month will be a challenge for me, but I definitely accept it and will give this interesting story a chance. This subscription is my favourite to suggest to my bookworm friends who can never decide what to read next!
What did you think of this month's book selection?