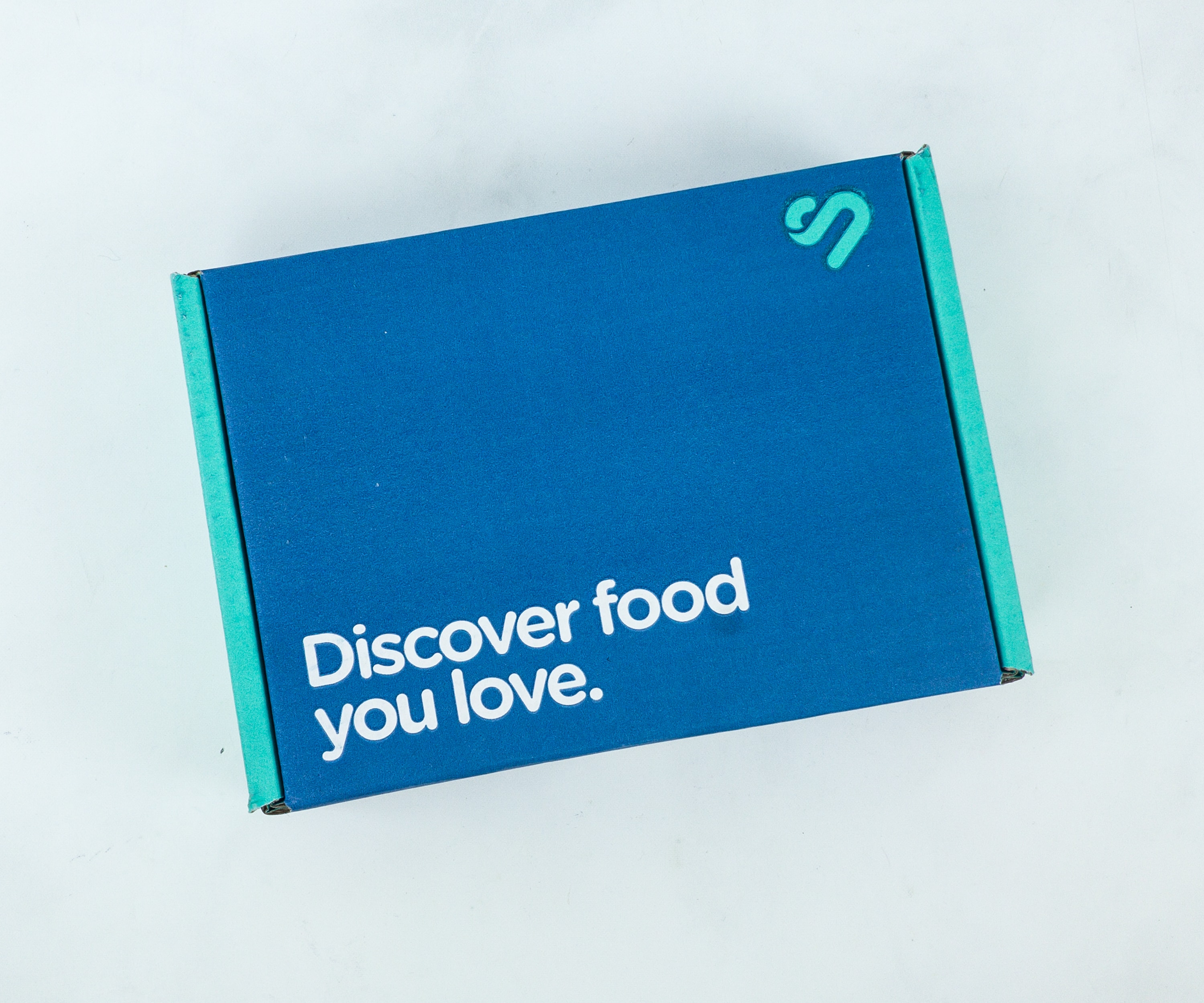 SnackNation is an award-winning healthy snack delivery service that makes it "auto-pilot easy" to discover new, exciting, all-natural snacks every month. Each month, the snack experts will meticulously select 6 best snacks to be in the box. This box is $9.99 but your first box and every month thereafter will be $4.99 as long as you complete the survey (which is quick enough for even me to finish it!).
DEAL: Pay only $1 for 6 snacks every month when you complete a quick online survey. USE THIS LINK to get the deal. You'll pay $1 + $3.99 shipping for each month as long as you fill out the survey.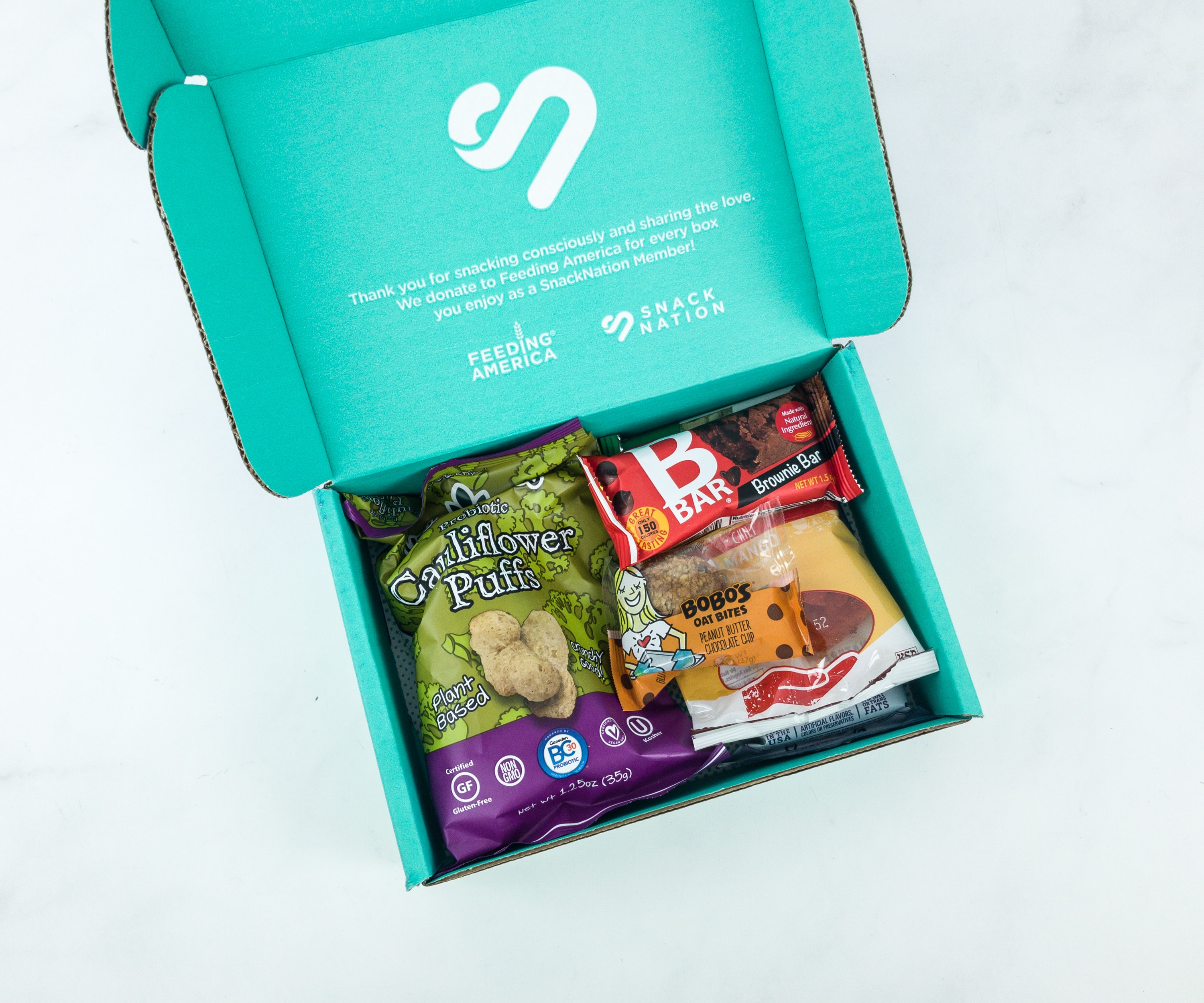 For every box delivered to your door, SnackNation donates a meal on your behalf to a hungry family.
The box includes an information card.
It reminds us to complete the survey before the cut-off to save $5 on your next box.
Everything in this month's box!
Vegan Rob's Cauliflower Puffs ($1.51) These puffs are so good and addicting. It's a vegan snack made with cruciferous cauliflower and probiotics that support digestive and immune health. Each piece is light and delicious, definitely a great alternative to greasy chips.
Mr. Nature Spicy Mango Slices ($0.56) This pack of sweet dried mangoes comes with a chili twist! You can instantly smell their greatness upon opening the bag. It's fresh, moist, chewy, and not too dry. Above all, it contains far fewer calories than other sweets!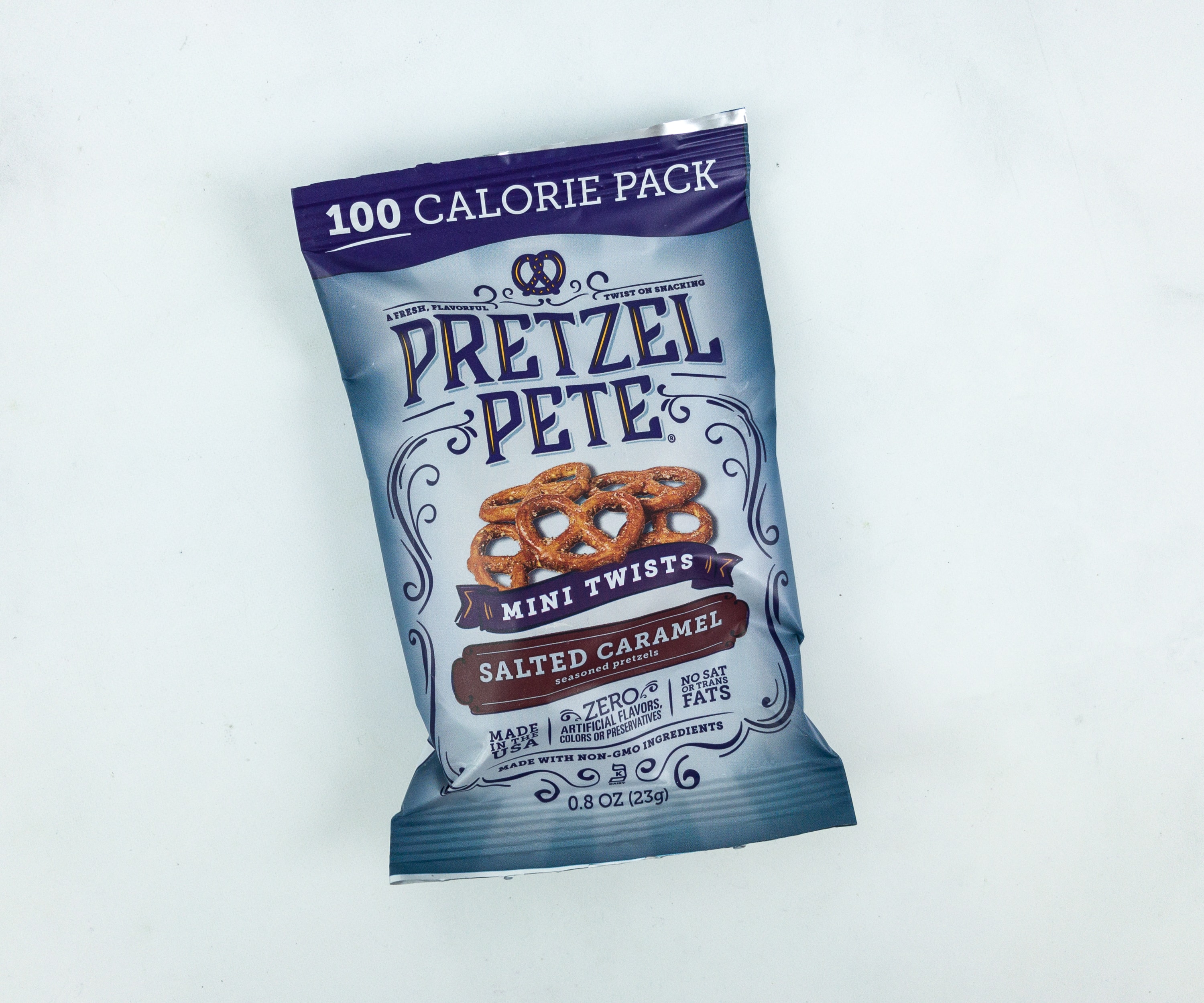 Pretzel Pete Salted Caramel Mini Twists ($1.19) Pretzel twists make yummy snacks! This one is made without artificial flavors, colors, or preservatives. I love the dash of briny flavor that complements the sweet caramel taste. It also has a satisfying crunch that will keep you nibbling until the last piece.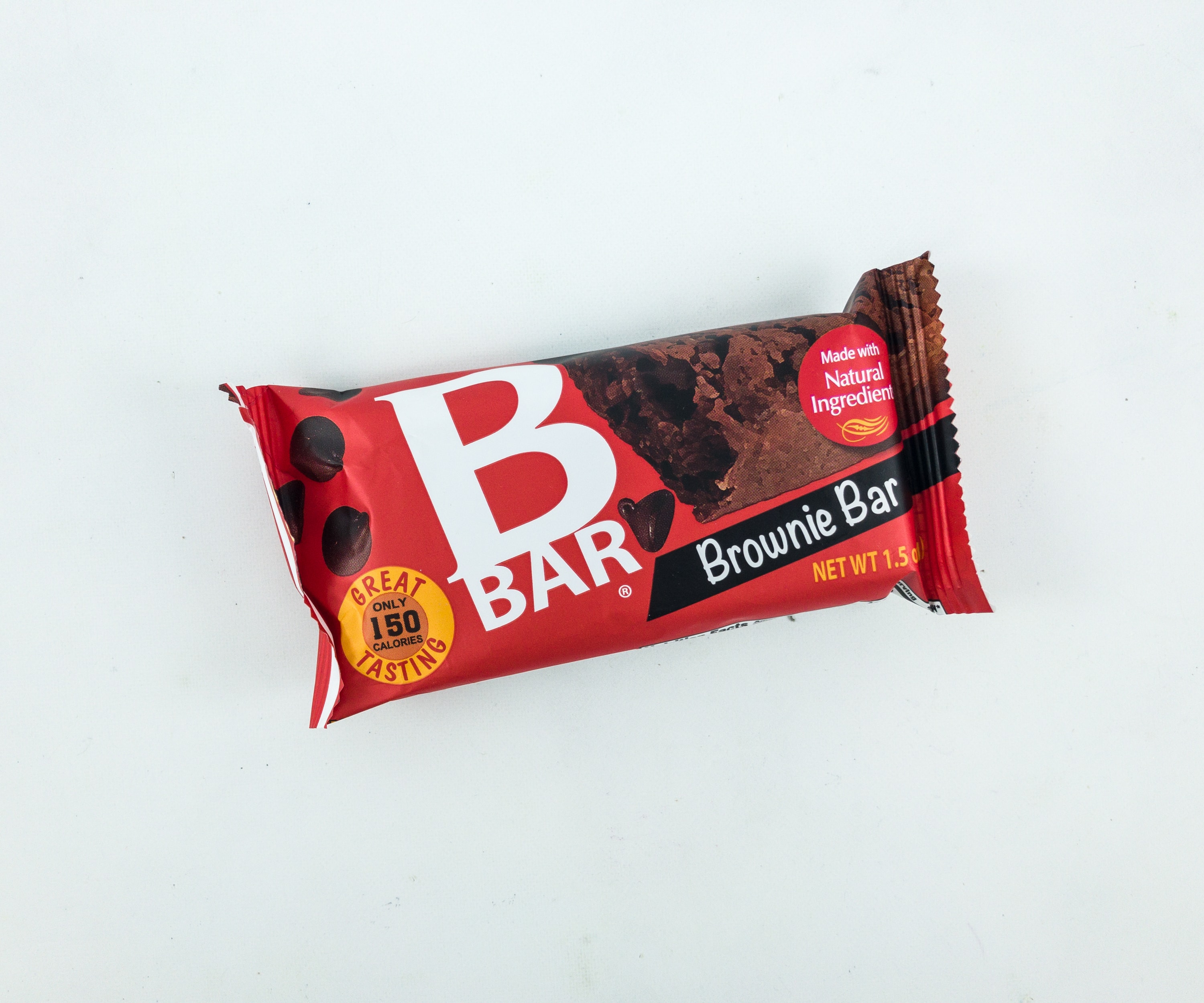 B Bar Brownie Bar ($1.83) It's a decadent brownie with the right amount of chocolatey sweetness that I crave for in a snack. It's infused with whole grains, fiber, natural and healthy ingredients that my body needs. I love that it satisfied my sweet tooth without the guilty feeling!
Health Warrior Organic Pumpkin Seeds Honey Sea Salt Bar ($2.39) Perfect as a post-workout treat, this snack is packed with protein from pumpkin seeds. It has the right balance of salty and sweet. Although a bit sticky because of the honey, it's still a delightful treat to have!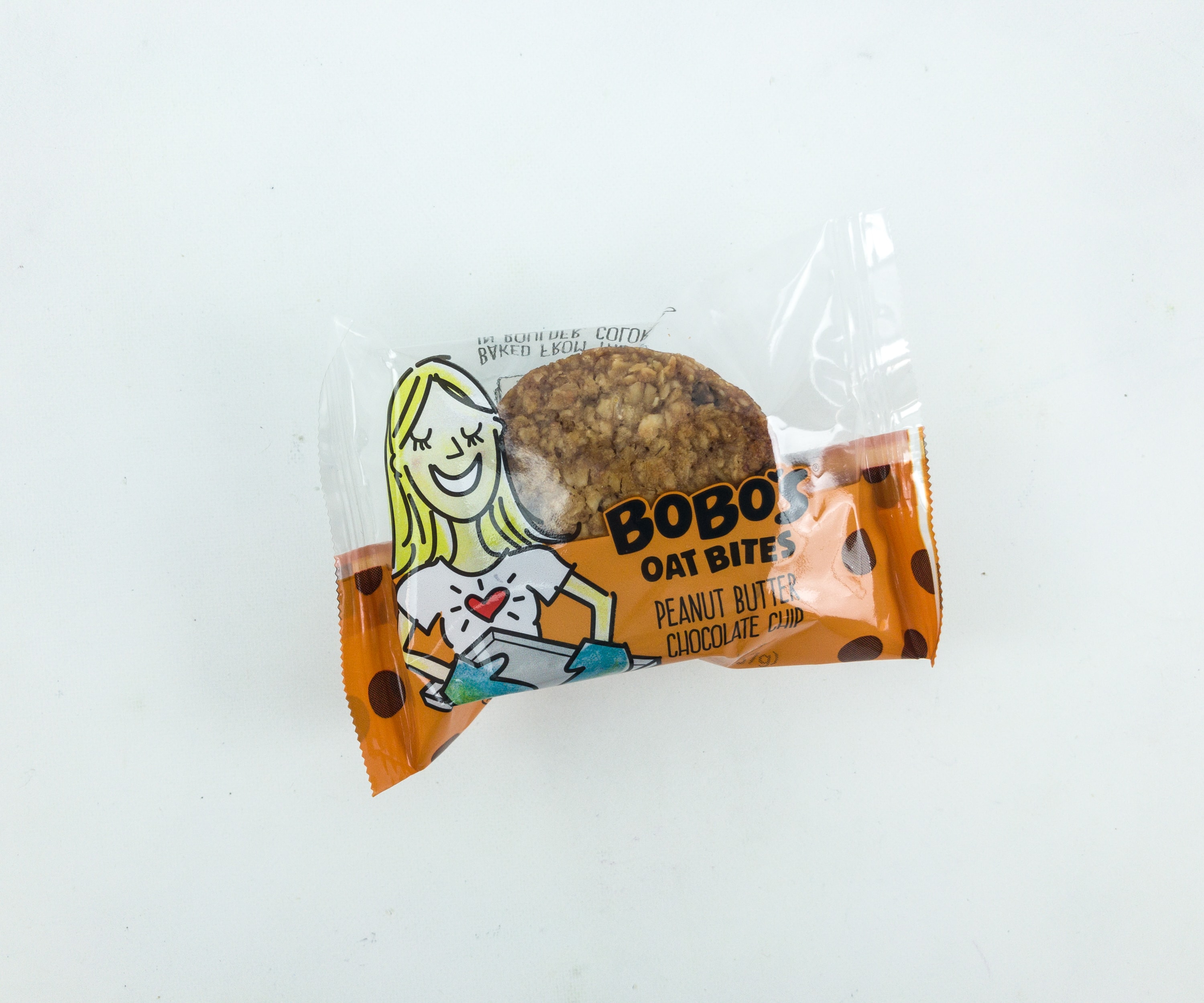 Bobo's Peanut Butter Chocolate Chip Oat Bites ($2.66) This pack of chocolate chip oat bites is a great treat for chocolate and peanut butter lovers like me. It's a gluten-free and soy-free snack that satisfies both my hunger and sweet tooth cravings. Each bite is rich in texture!
The snacks from this month's box are absolutely delicious and nutritious. Each of them adheres to the proper guidelines of calorie intake. They also contain the nutrients that my body requires especially when I'm in need of an energy boost. This box gave me a set of healthier snack options that I can enjoy instead of the greasy and high in calorie products and it makes me happy!
Are you getting a SnackNation box?