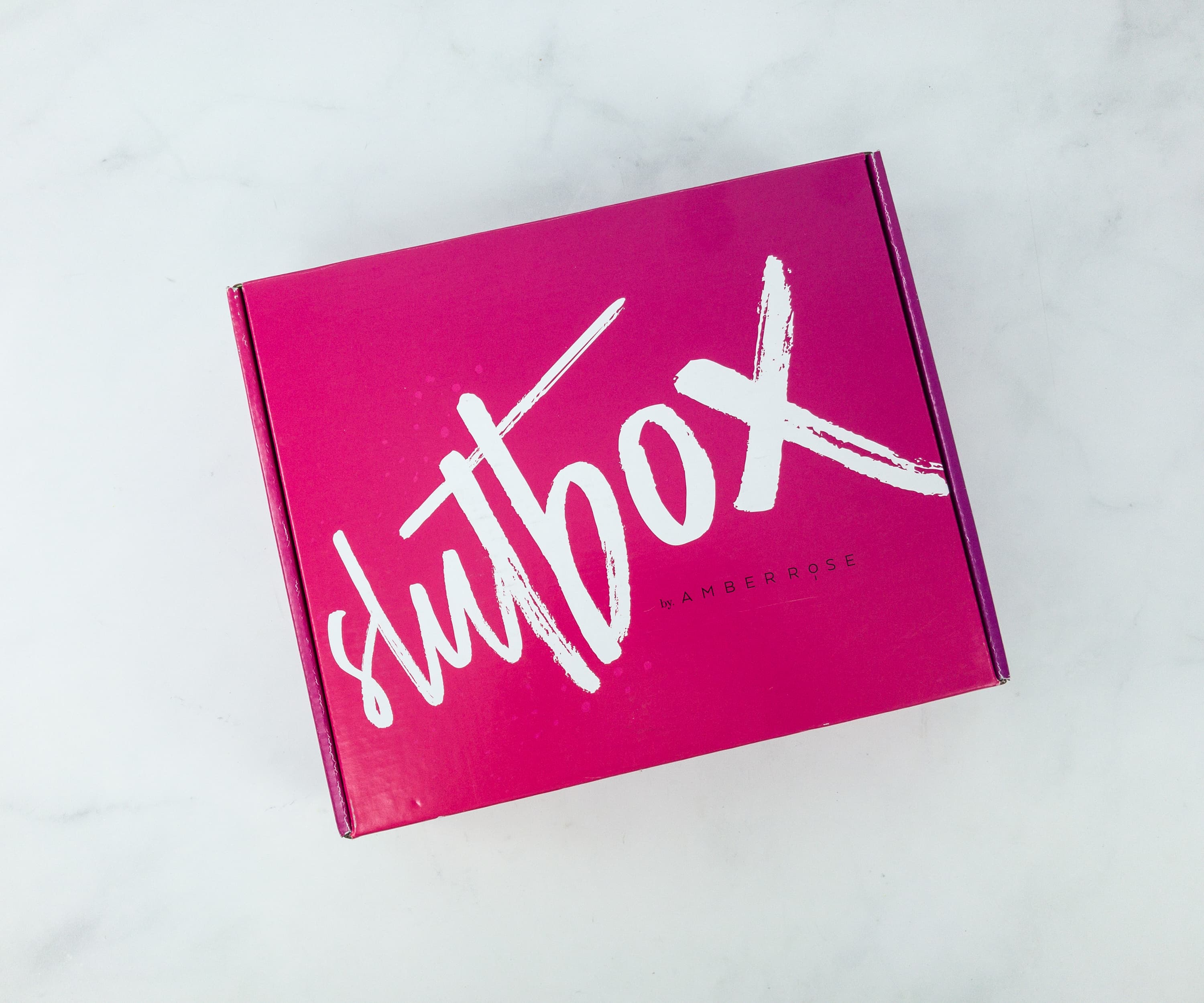 Slutbox by Amber Rose is a monthly subscription for empowering women and showing off their fierce side to the world. You can get this box for $29.99 plus free shipping anywhere in the US. This subscription box contains unique items that are curated by Amber Rose to help make you feel good from the inside out.
The name of this box is designed to reclaim hateful language about women. You may disagree! You can read more about it on their site or see the page in the zine below that discusses the name of the box. And yes, to go ahead and answer your question – it gets delivered in the mail just like this.
FYI – if it wasn't already clear, this is a box with adult language and themes and isn't appropriate to read at work.
DEAL: Use coupon code SLUTWALK to get $10 off your first box. OR Use code MUVAROSE when you sign up to get a $75+ value bundle of goodies.
SlutBox by Amber Rose is an inclusive, feminist box, built each month to empower, uplift, and celebrate the fierceness of you (and give you all the tools you need to own your space and make your mark).

From beauty, fashion, body, and more, SlutBox is packed with essentials every SLUT needs to feel sexy, confident, and ready for anything. You want it? Oh, baby. We'll give it to you good.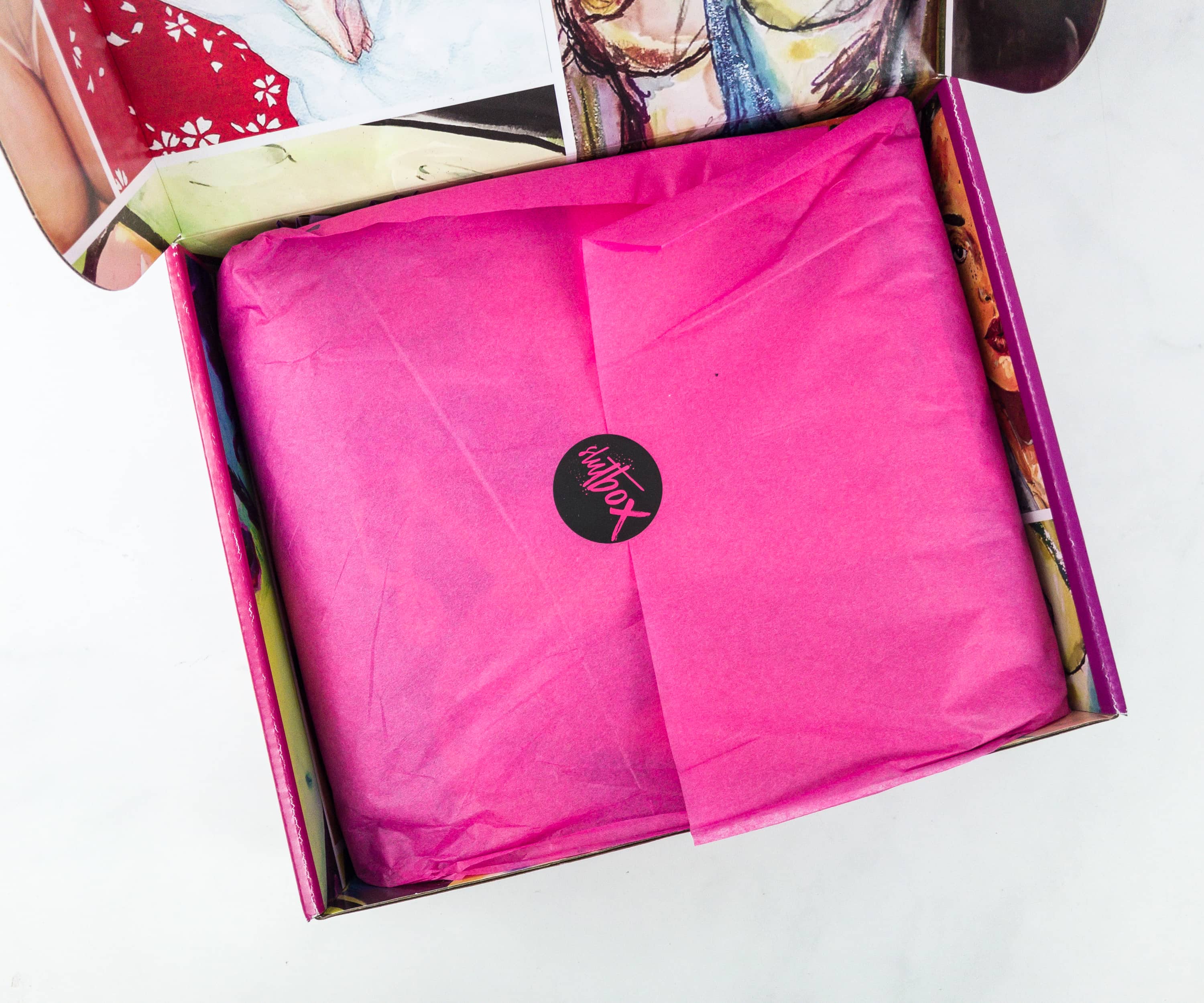 The items are beautifully wrapped in a pink tissue paper and sealed with a customized Slutbox sticker.
Everything about this box speaks volumes about empowered women. The design of the box itself features works from women too.
Muva is really one confident, foxy woman. So gorgeous!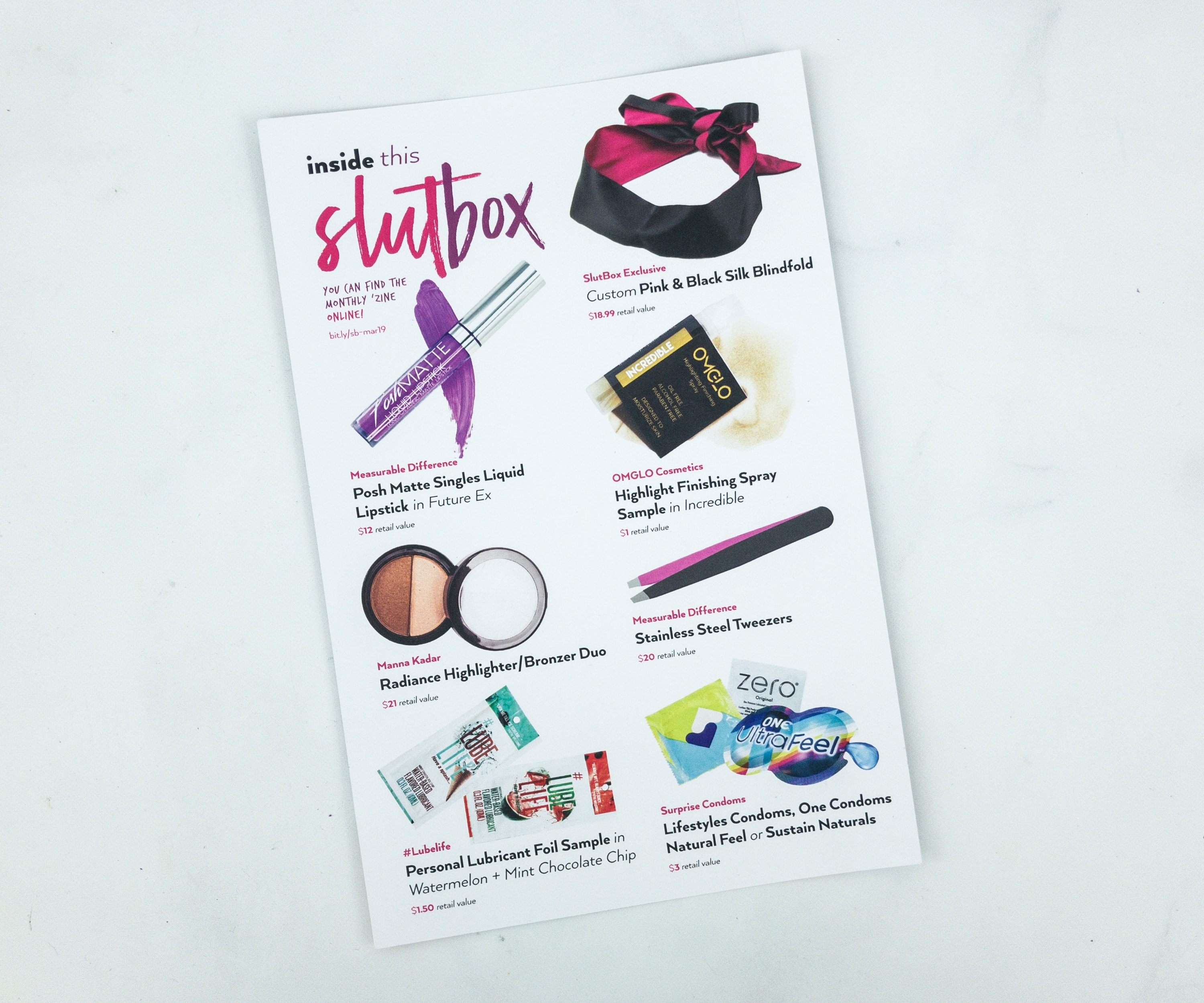 They kept it simple this month and gave us a card for the item descriptions. I miss the exciting magazine they used to give, but it's available online.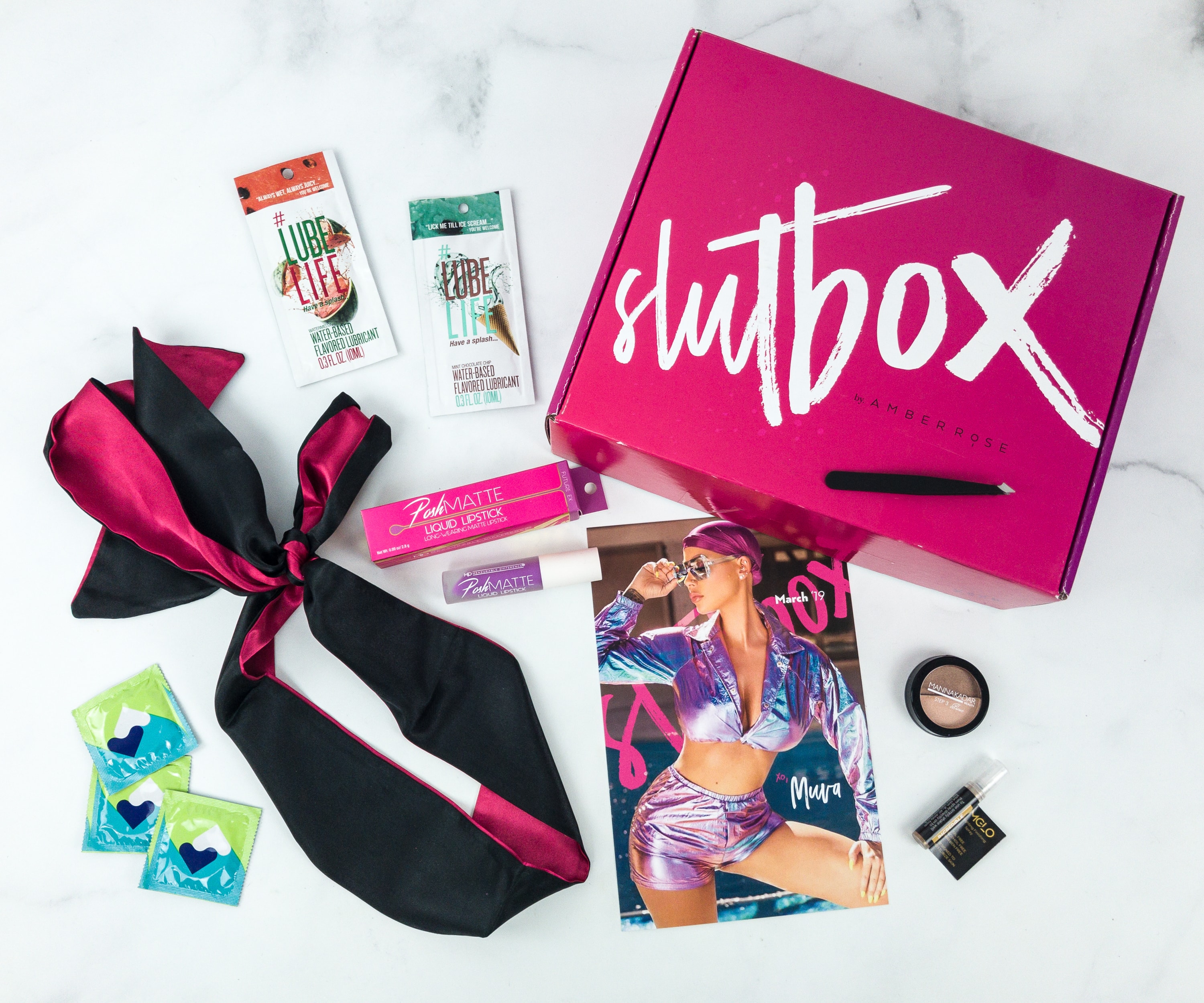 Everything in the box!
There's a promotional card from Lube Life.
If you're up for free 6-month lube subscription or sex toys, you can join their contest by following the simple steps listed at the back of the card.
#LubeLife Personal Lubricant Foil in Water-Based Mint Chocolate Chip ($0.37) This water-based mint chocolate chip variant has that silky-smooth glide that complements natural lubrication for a higher level of pleasure and intimacy. It's also great-tasting, toy and condom compatible, and safe for all types of intercourse.
#LubeLife Personal Lubricant Foil in Water-Based Watermelon ($0.37) Just like the other variant, this watermelon flavored lube doesn't stain and is easy to clean. These premium lubes are made with the highest quality ingredients that are safe for vaginal and anal use.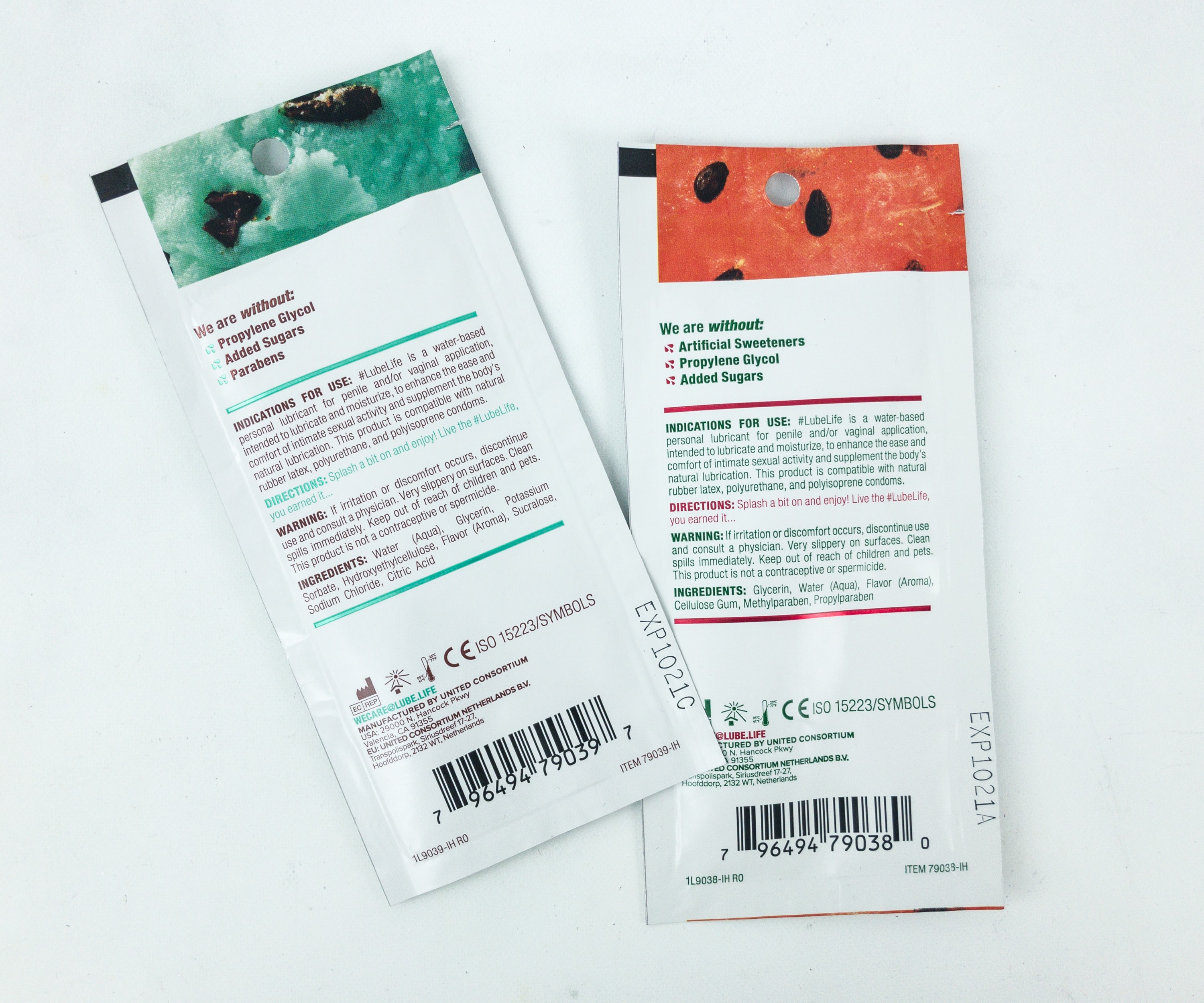 Both variants make any play more enjoyable and satisfying. They are not sticky or tacky.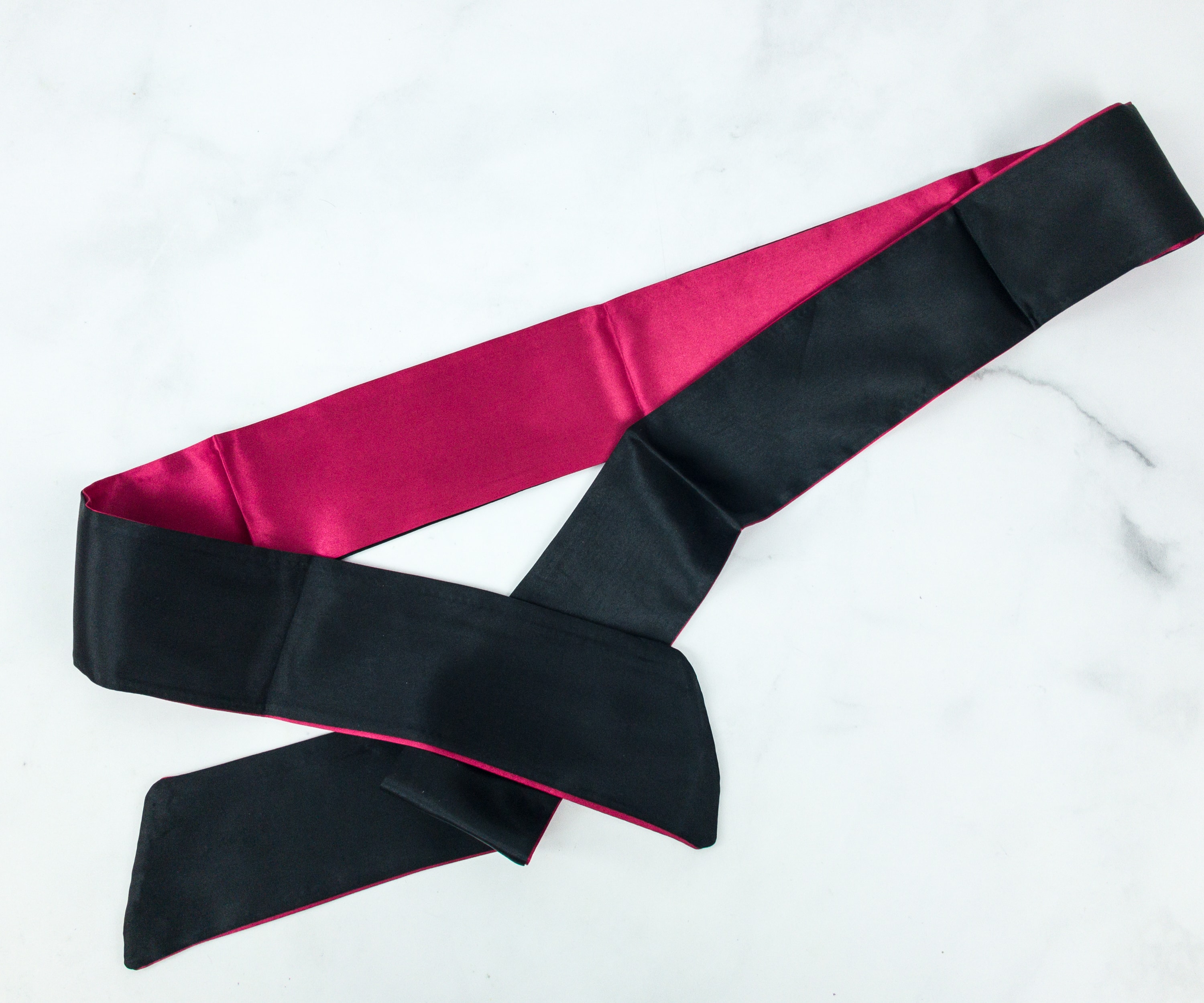 Custom Pink & Black Silk Blindfold ($18.99) If you're looking for some kink and fun in the bedroom, this multi-functional satin blindfold also works as a light movement restriction. It's great for tying the ankles or the wrists.
It's easy to use. Just simply place it over the eyes and tie it in a bow at the back of the head. This satin band is so versatile. Apart from visual sensory deprivation, I am sure you can think of different naughty ways to use it for your favorite bondage scenes.
OMGLO Cosmetics Highlight Finishing Spray in Incredible ($1) For a more alluring look, this spray on highlighter is the best tool. It contains light-reflecting particles that adds an extra dose of golden shimmer to any makeup.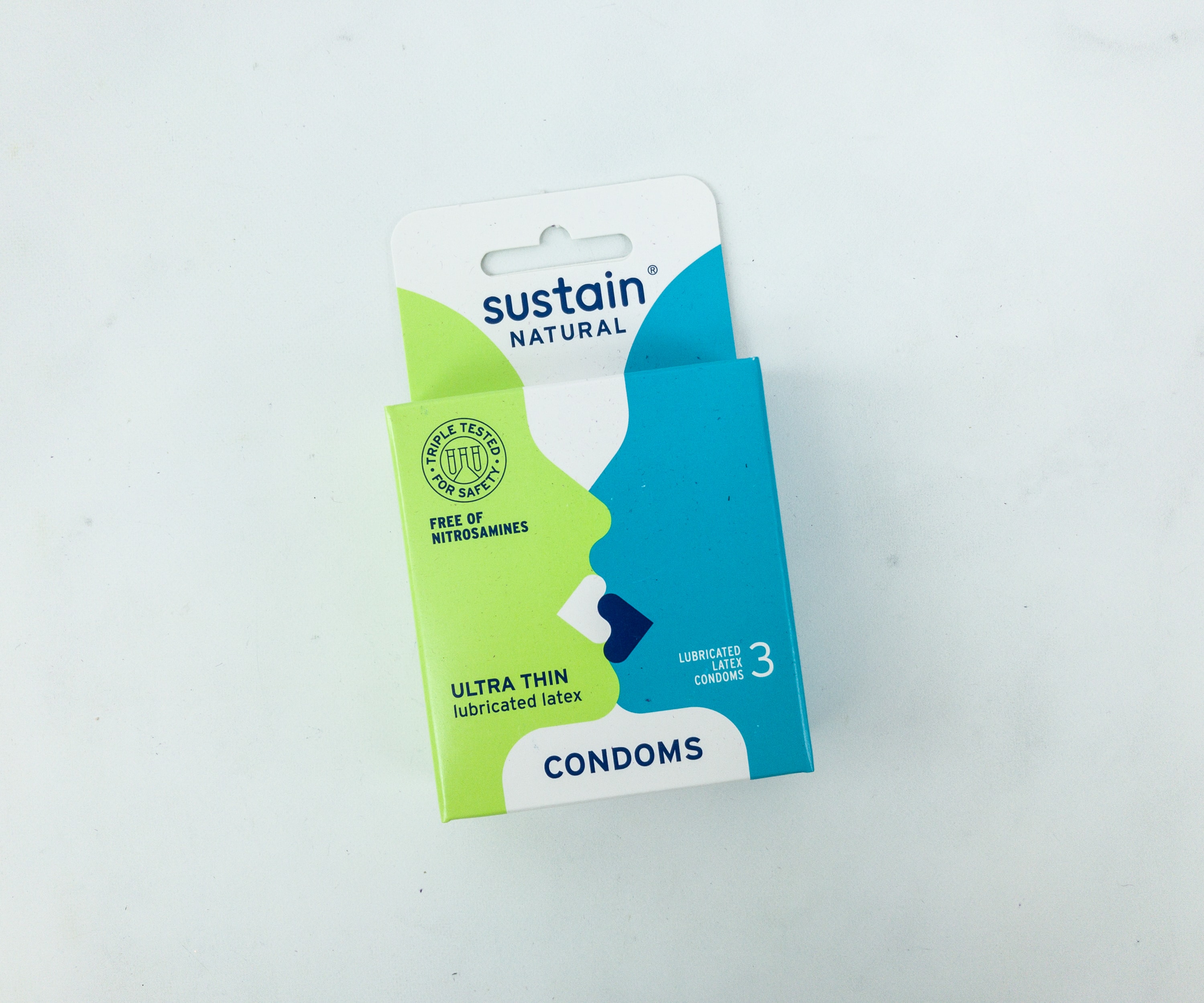 Surprise Condoms Sustain Natural ($4.19) These ultra-thin condoms don't contain harmful chemicals that might hurt or irritate your sensitive parts.
They also support women's health organizations by sharing 10% of their profit. Everything about this item is environment-friendly, even the package is made from 80% recyclable paper!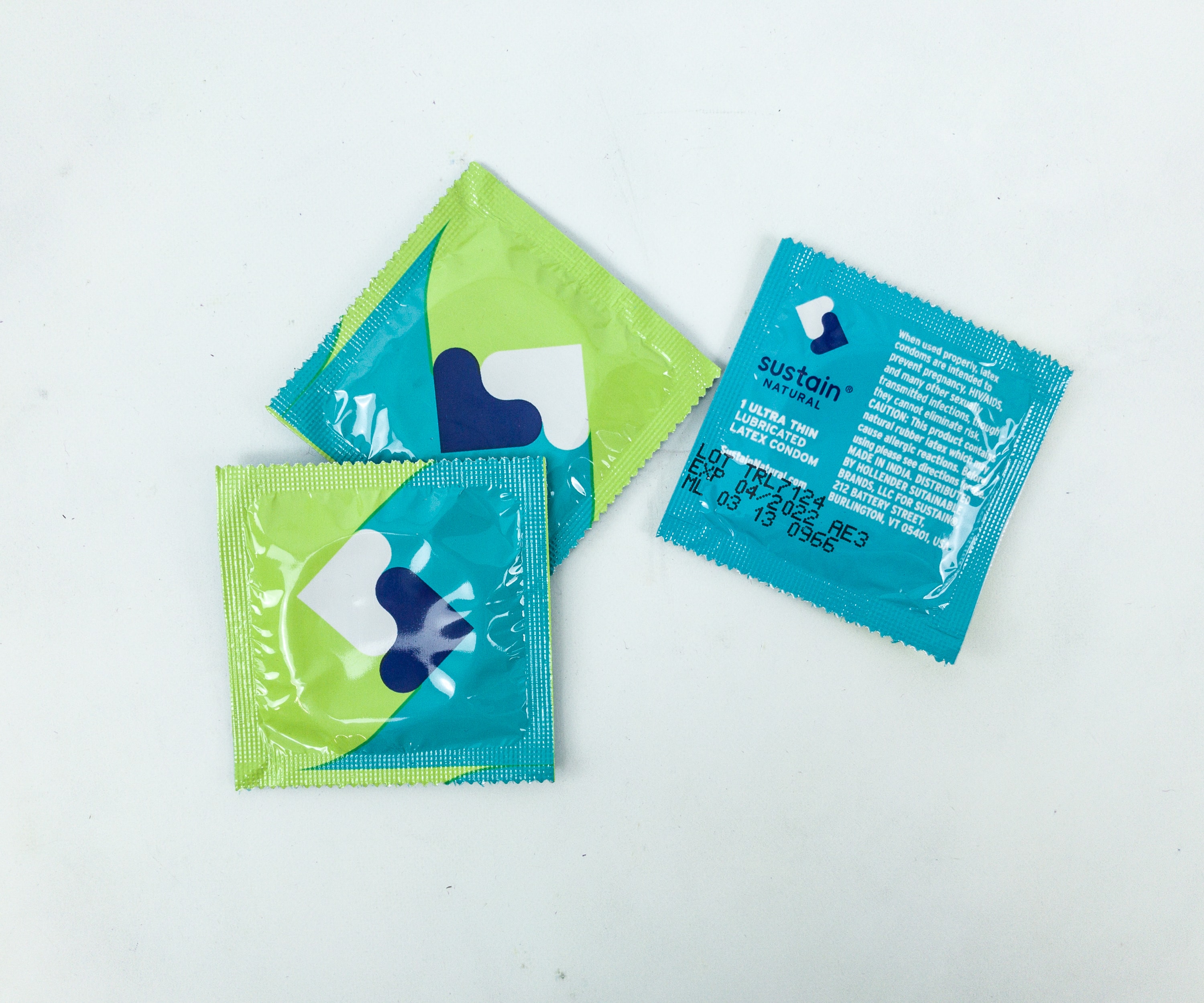 Each box contains three packs. All are lubricated inside and out.
Measurable Difference Posh Matte Liquid Lipstick in Future Ex ($3.96) There's nothing like a lipstick with a bold and daring effect.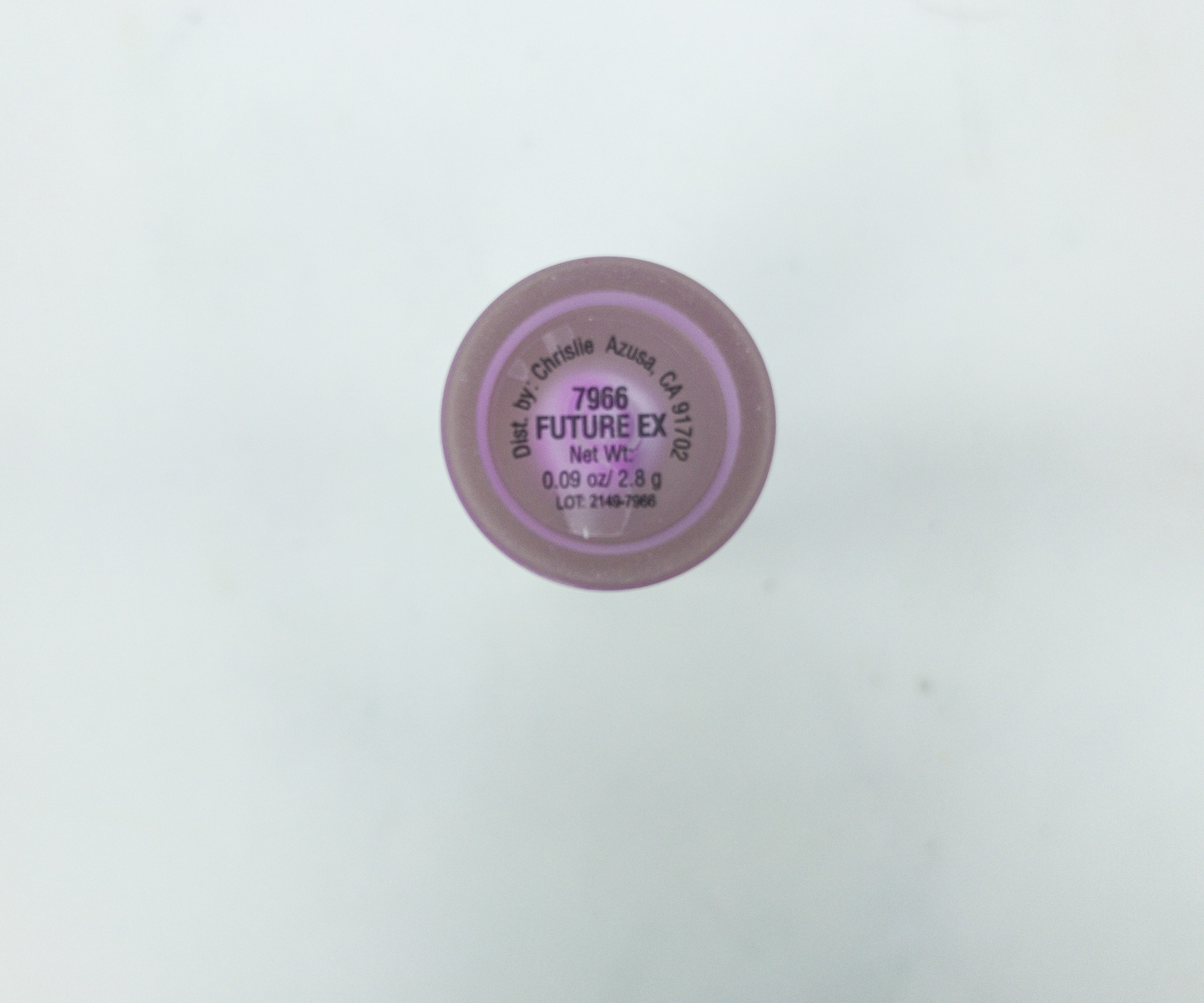 This matte lipstick's Future Ex shade is a purply-orchid.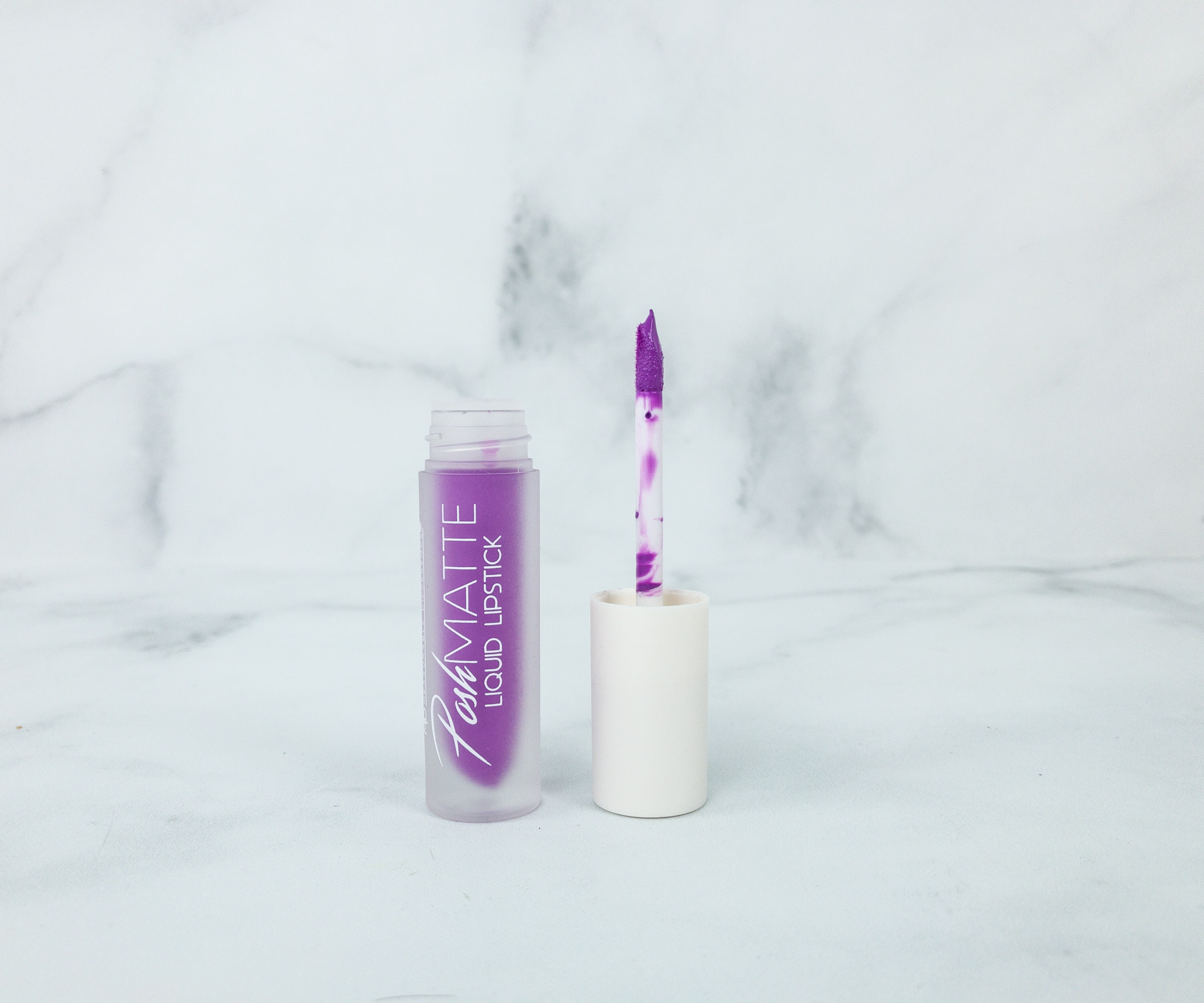 This long-wearing lippie is slick when applied, but turns to matte texture after a few seconds. It clumps up a bit, but is smudge and kiss-proof so it's still a winner!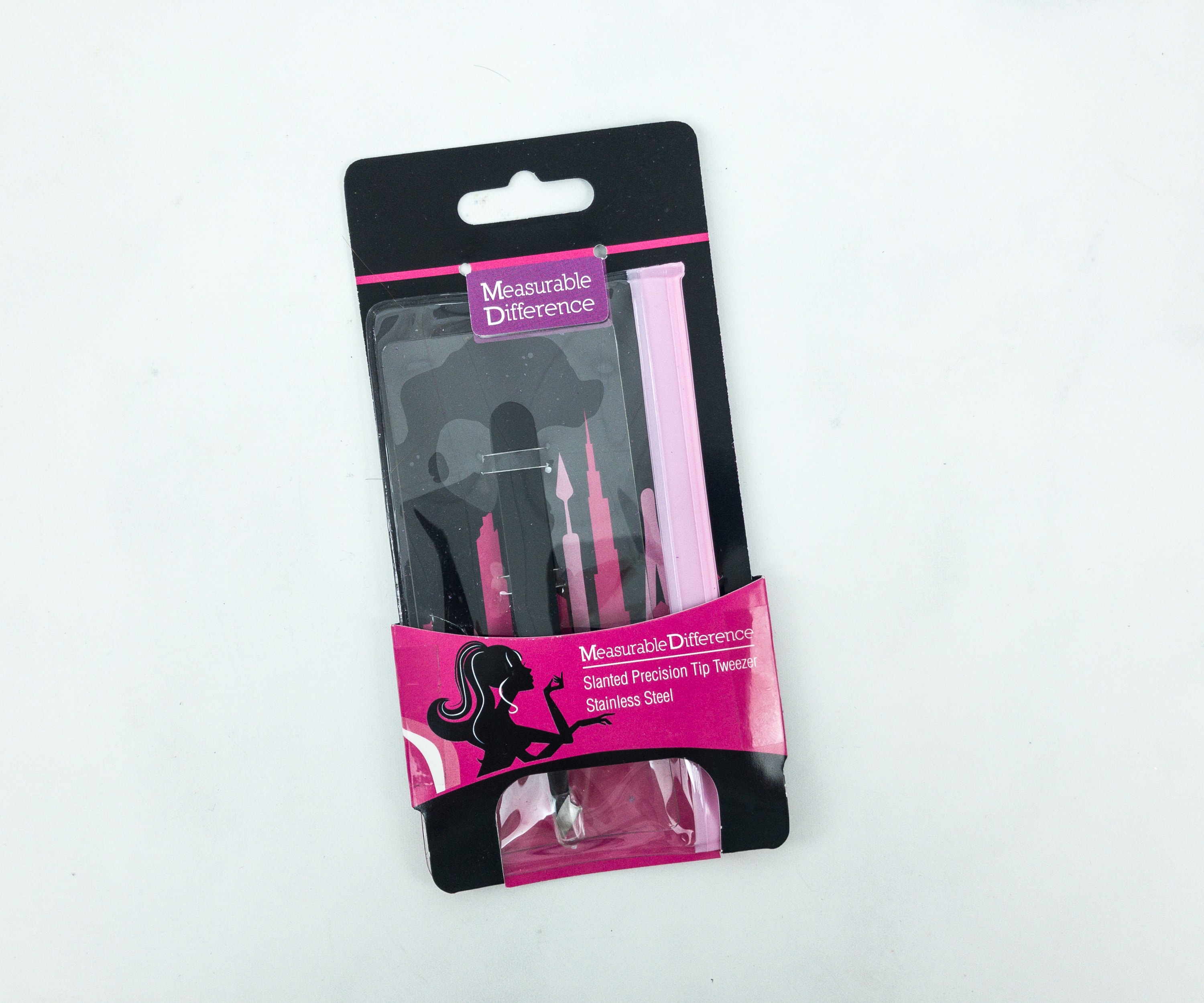 Measurable Difference Stainless Steel Tweezers ($23) It's a challenge to maintain nicely arched brows. Tweezing can be painful, but it's better than to have thick, bushy eyebrows.
Directions for use and all the other notable stuff about this item are printed on the back of the pack.
The stainless steel tweezers have a black, matte body that gives a nice grip.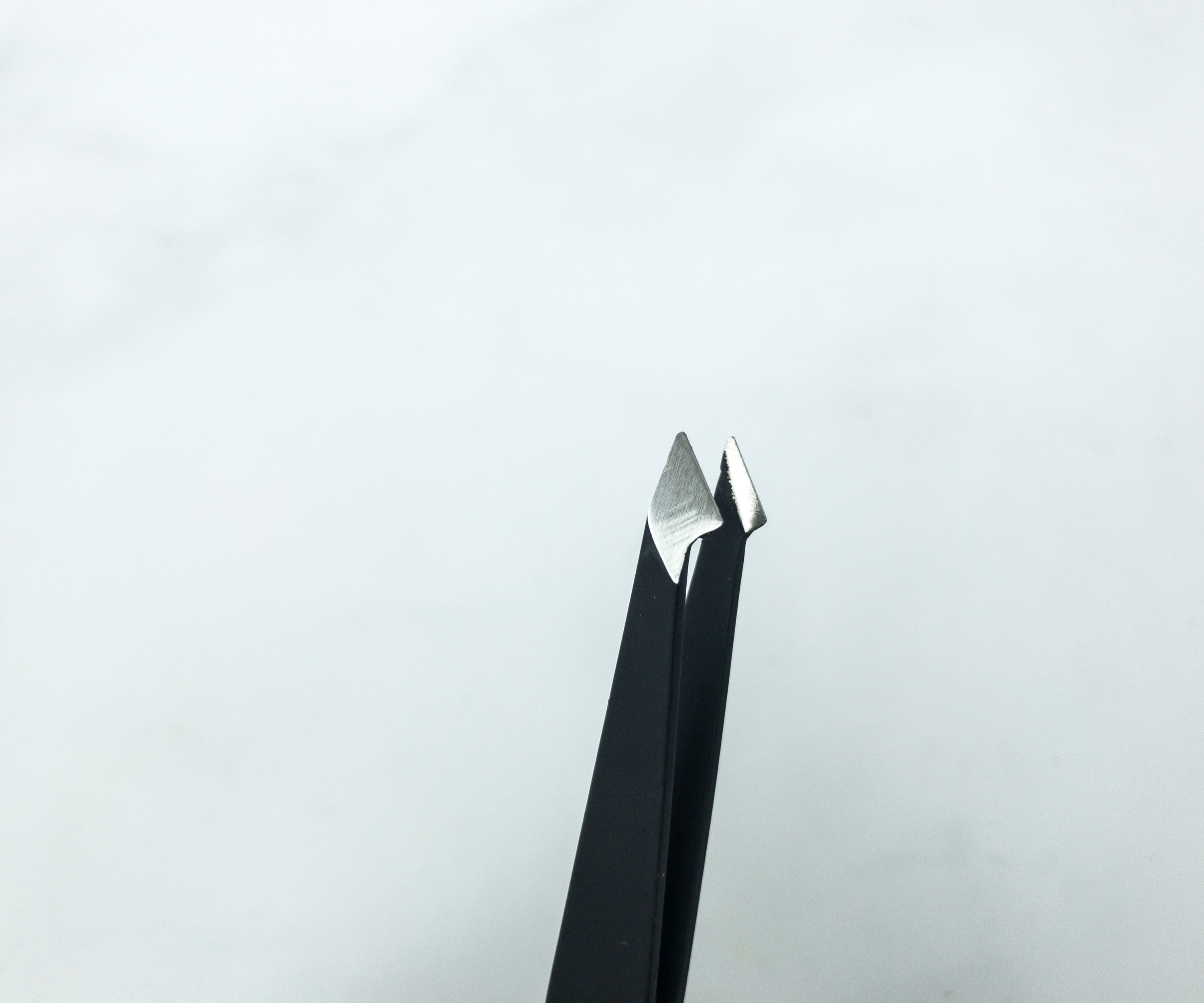 The slanted tips are formed for effortless and precise plucking. It's also easy to clean and store.
Manna Kadar Radiance Highlighter/Bronzer Duo ($18.99) This highlighter doubles as a bronzer! It's also paraben-free and cruelty-free.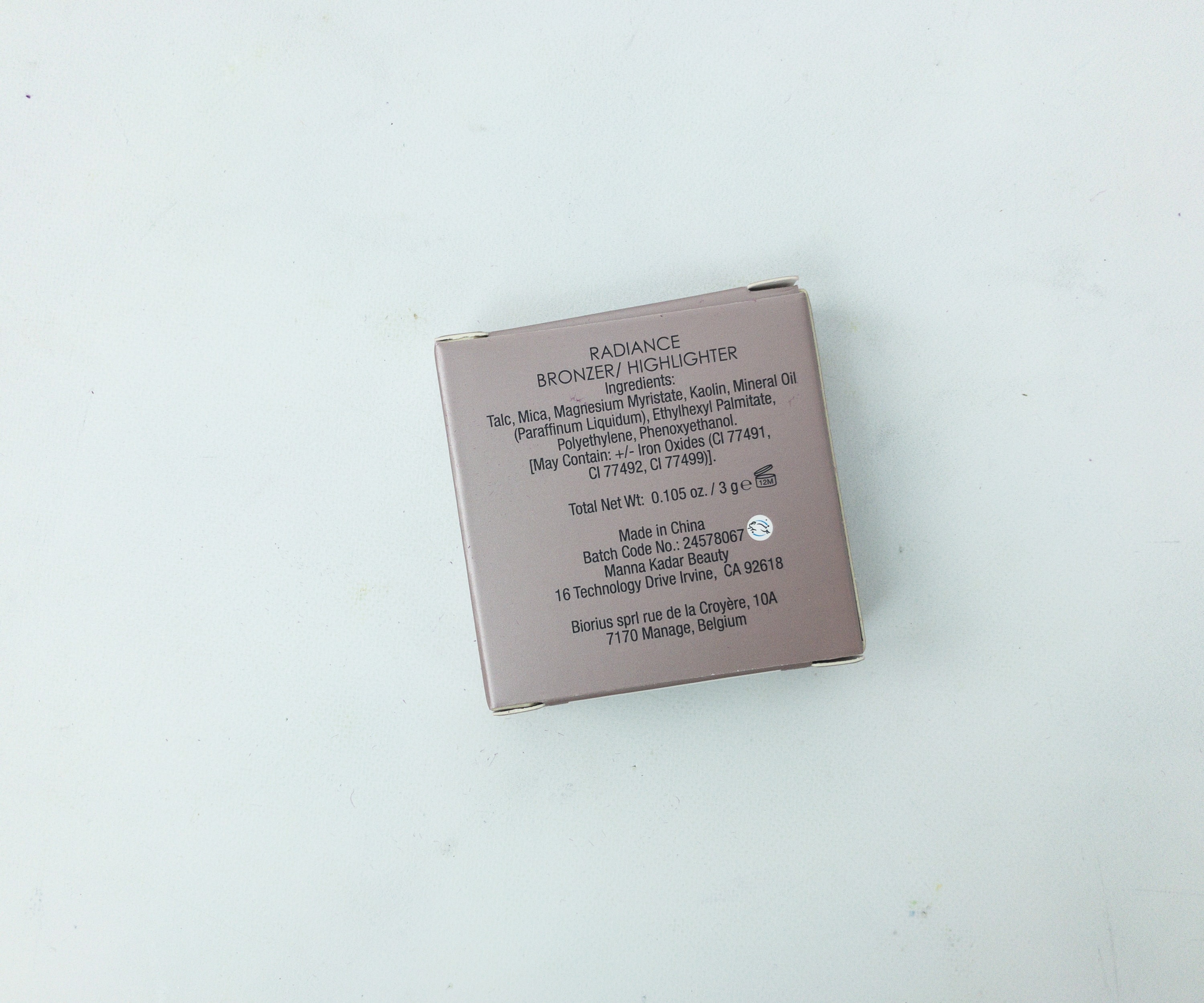 All the helpful info are printed at the back of the box.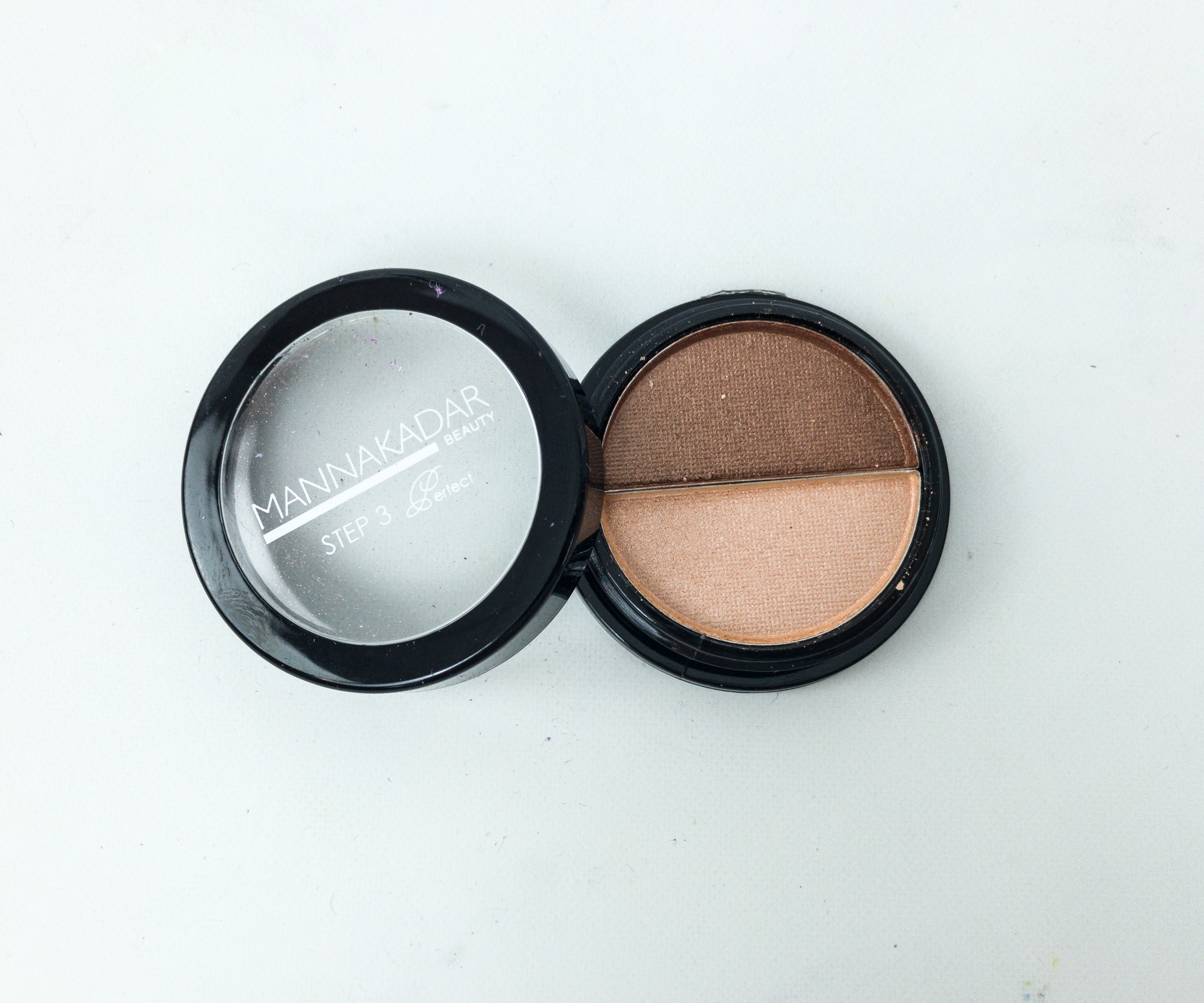 This compact duo is perfect for an all day and all night partying due to its long-wear effect. It's also highly pigmented and hypoallergenic. It's also Manna Kadar, and you probably have 3 of these already.
As they say, you can't go to a battle unprepared and this box provides all the necessary tools that you'll be needing for a wild night… or morning. Receiving sample items is a nice way to discover more efficient products. It's also nice that the condoms and lubricants are safe to use and made of eco-friendly materials. However, the condoms in this box are just the same from last month. The sexiest of them all is the satin blindfold. It can add thrill and excitement to foreplay but isn't nearly as exciting as past products. The total value is about $71, although pretty inflated – it's really closer to $50, which is still decent even if there's no wow factor in this box that relies heavily on sample items.
What do you think about Slutbox? Please note that we will close comments without warning if necessary and remove any incendiary or abusive comments. We have no intention of invalidating anyone who disagrees with the use of slut as empowering (or agrees with it), so let's keep this environment as positive as possible.