Shades Club is a monthly subscription box that sends premium sunglasses! Every month, they send high-quality shades designed in-house by their stylists and manufactured by the same craftsmen as the world's largest brands. Over the course of a year, you'll receive 12 pairs to build your own complete collection of shades. Shades Club is $29 a month, which is a big drop from the $45 a month they were charging earlier this year. Sign up for a longer subscription, either 4, 6, or 12 months upfront, and the price drops to as low as $24 a month.
Shades Club began as a lifestyle brand for friends of friends. Inspired by a love of travel, word quickly spread and our quality sunglasses soon became a staple for far-flung destinations around the world.
DEAL: Get $15 off your first month! Use coupon code HELLO.
Life IS better in shades!
I received a bookmark-sized card telling me summer is on its way.
Here's the back of the bookmark.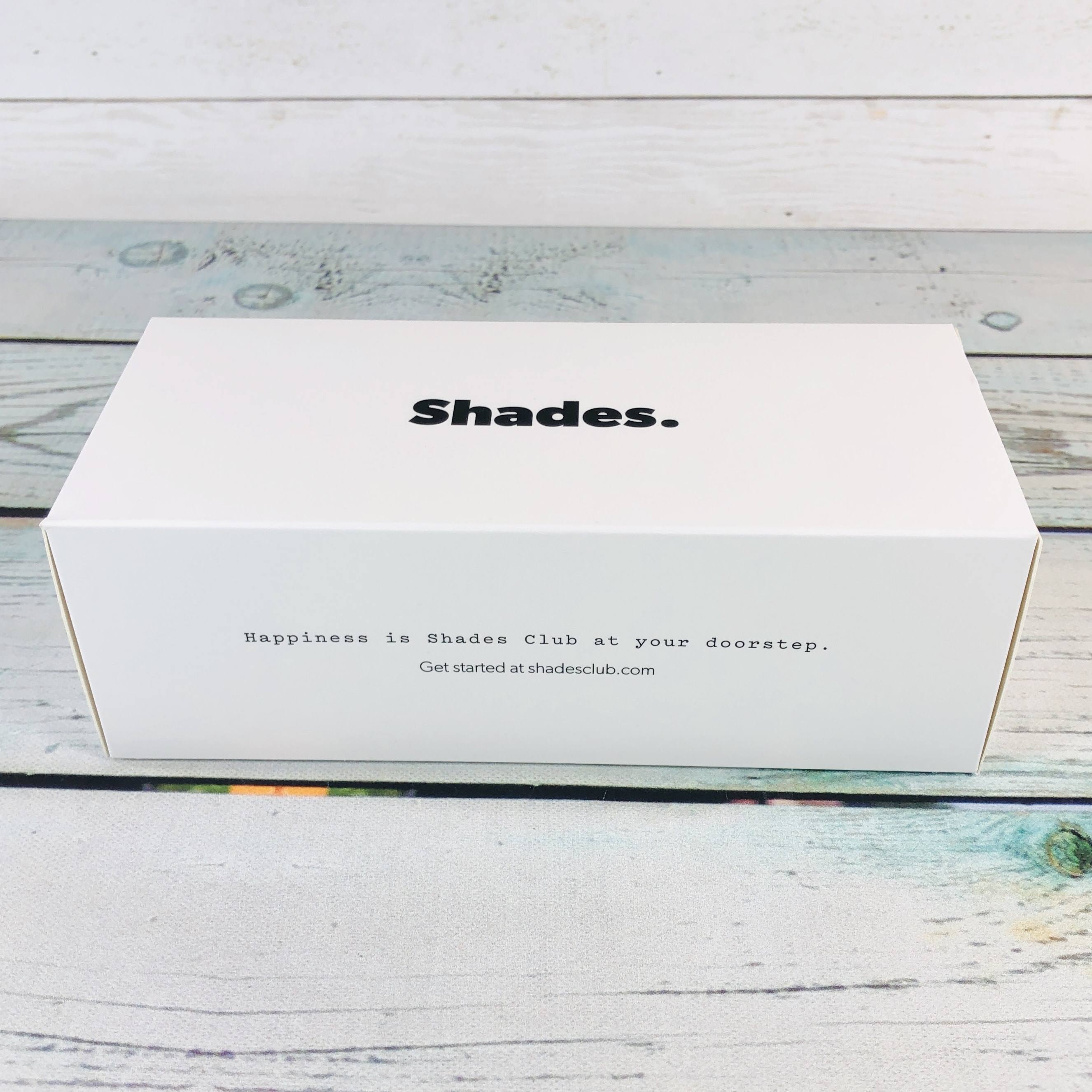 Inside my box, I found another box!
Everything in my April 2019 box!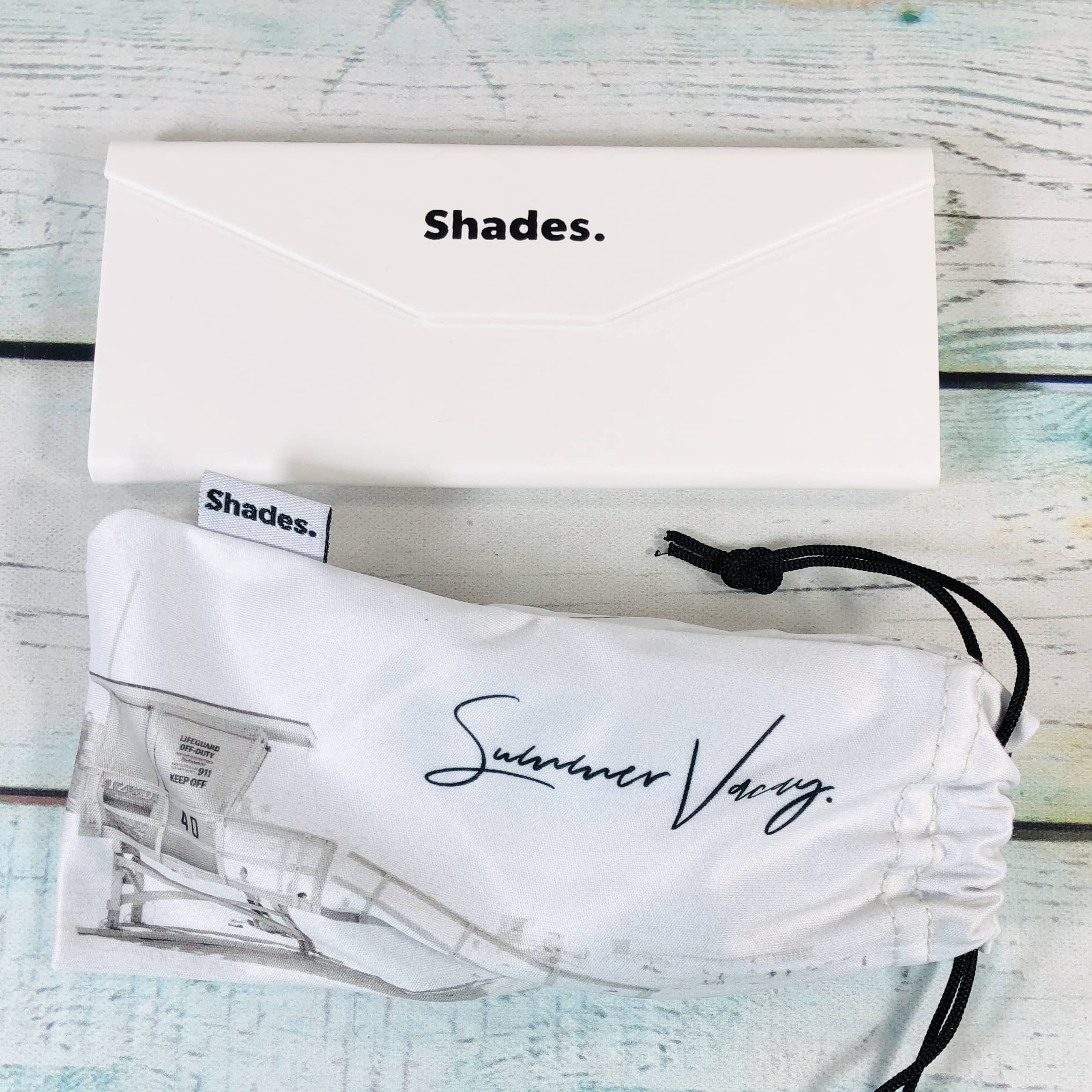 I received a collapsible carrying case and a microfiber bag, which doubles as a cleansing cloth. The design on the bag, both back and front, is exactly the same as the bookmark!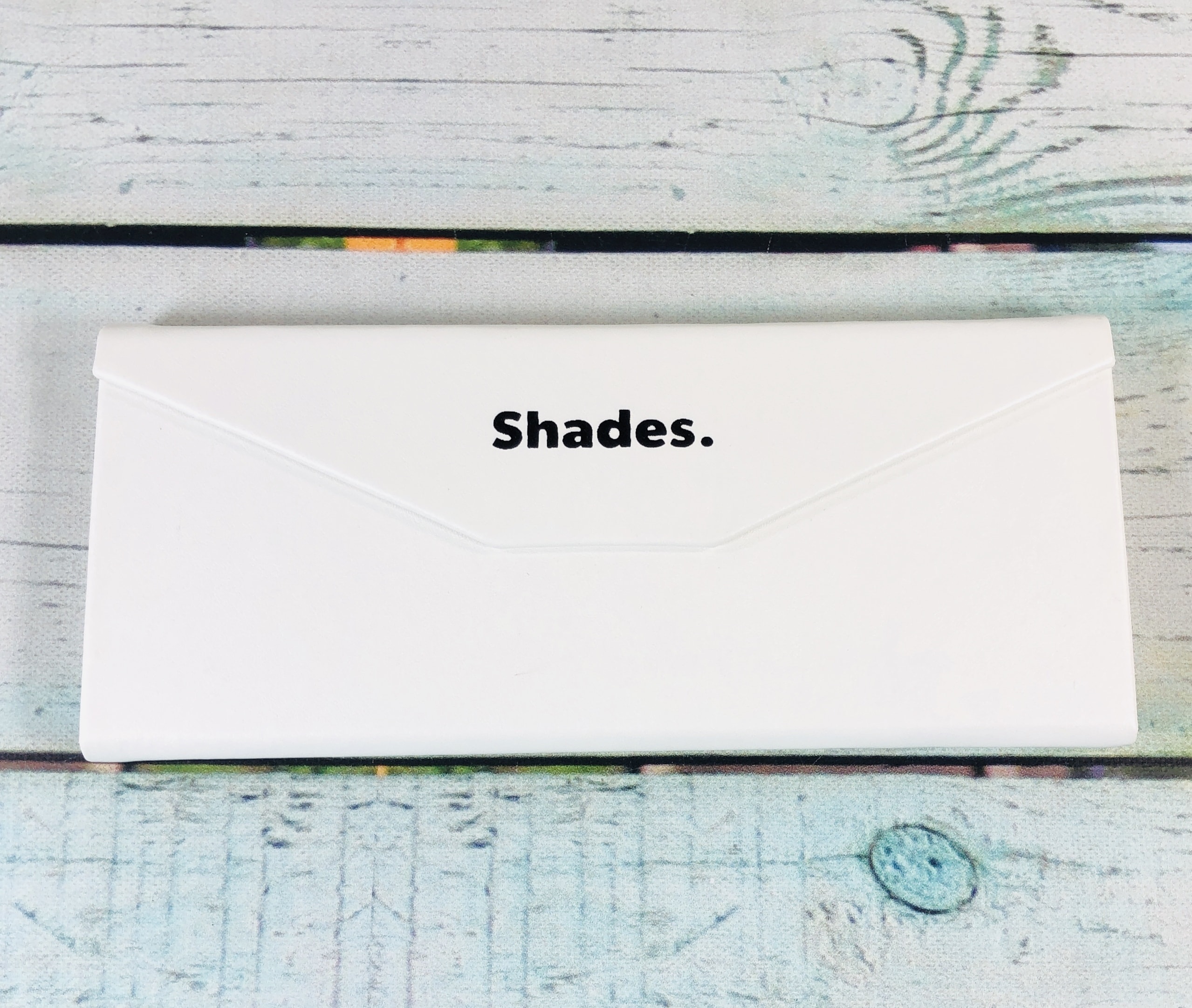 Every Day Carry Fold Up Case ($40) You need something to keep those shades safe in your bag or car, and this carrying case folds flat when not in use.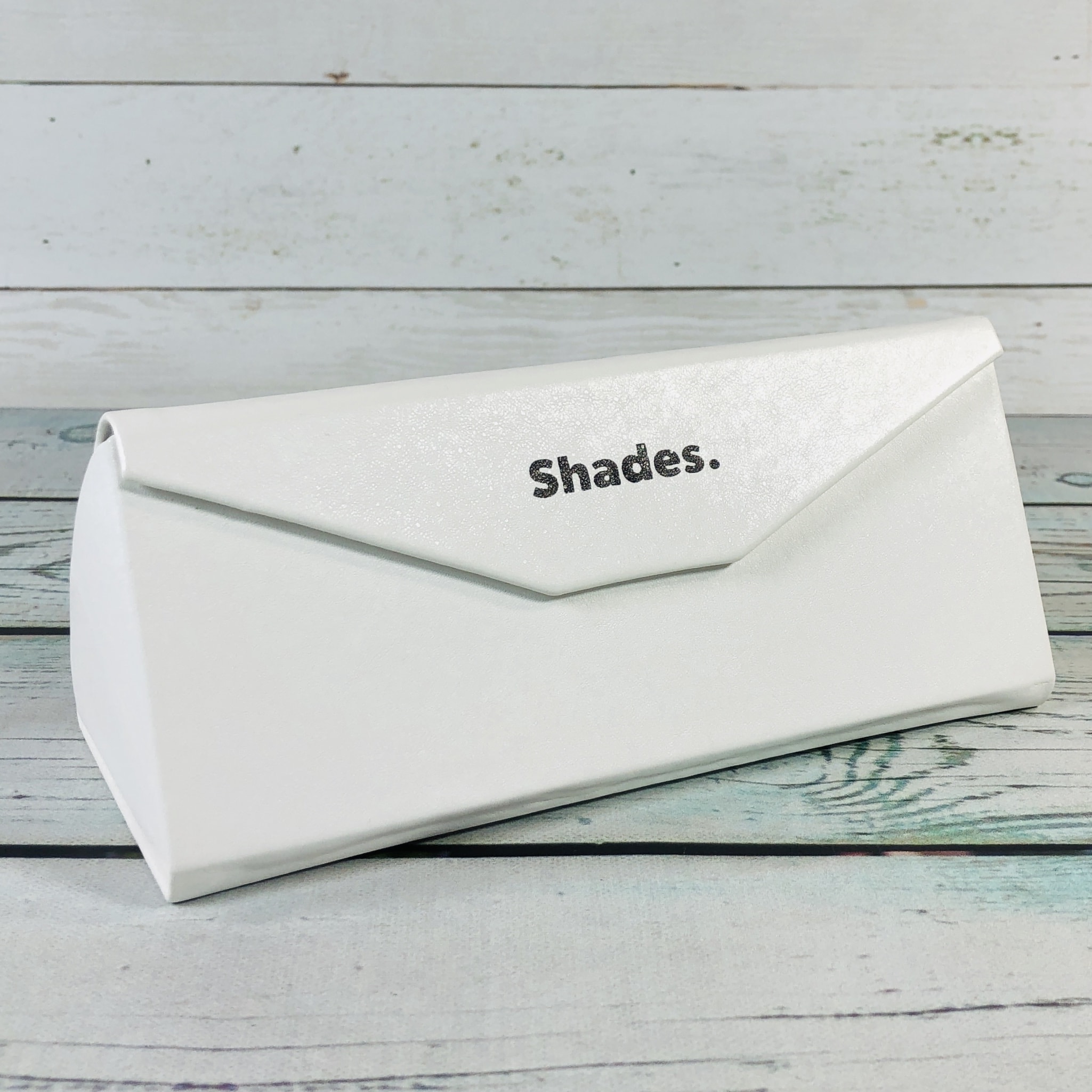 It's like origami, just a little fold here and there et voilà, a carrying case!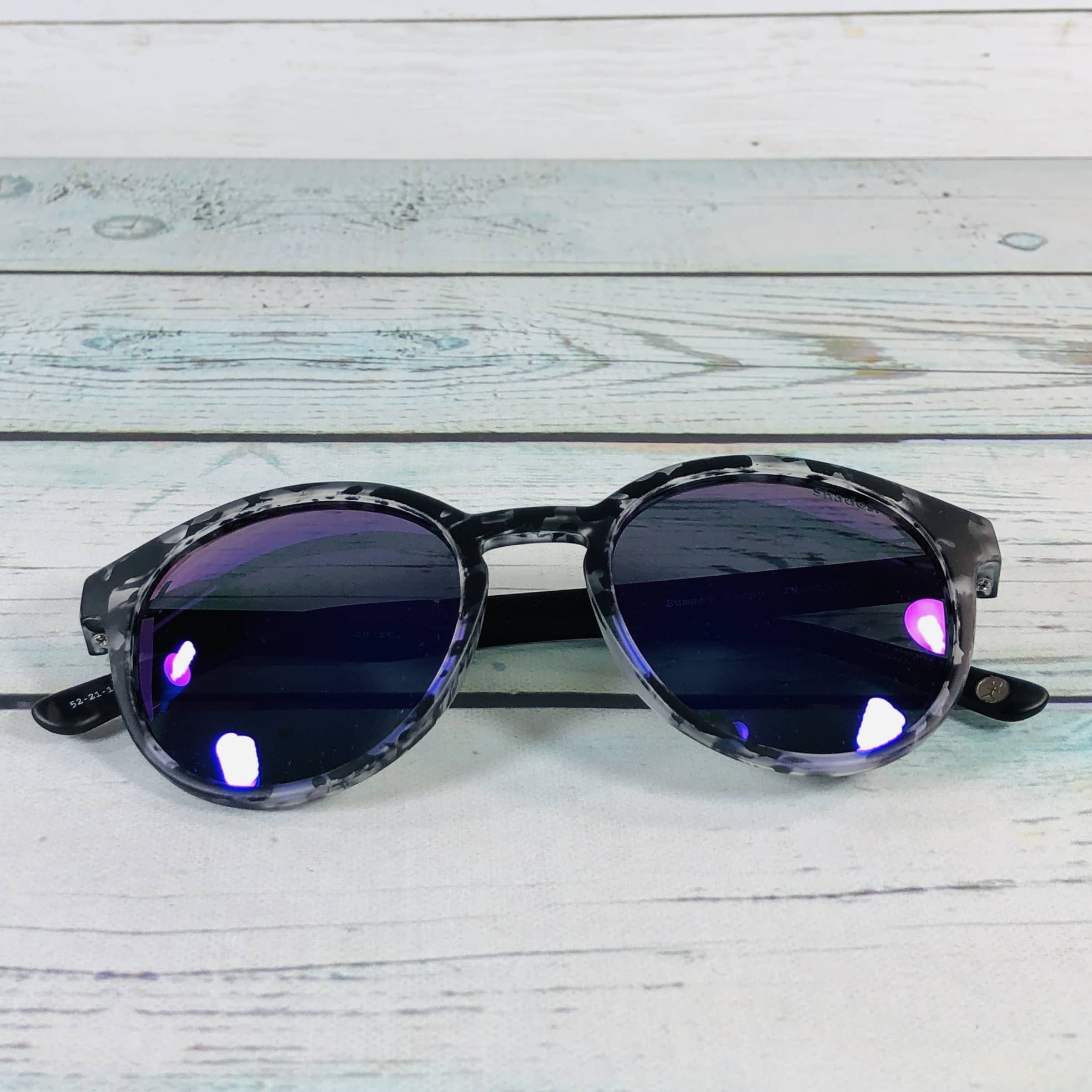 Summer Vacay in Nantucket ($75) Summer Vacay are the featured shades for April, although your shade's shade may vary. I received The Nantucket, which has a matte grey tortoise frame color and purple polarized lenses. There were three other color combos sent to subscribers.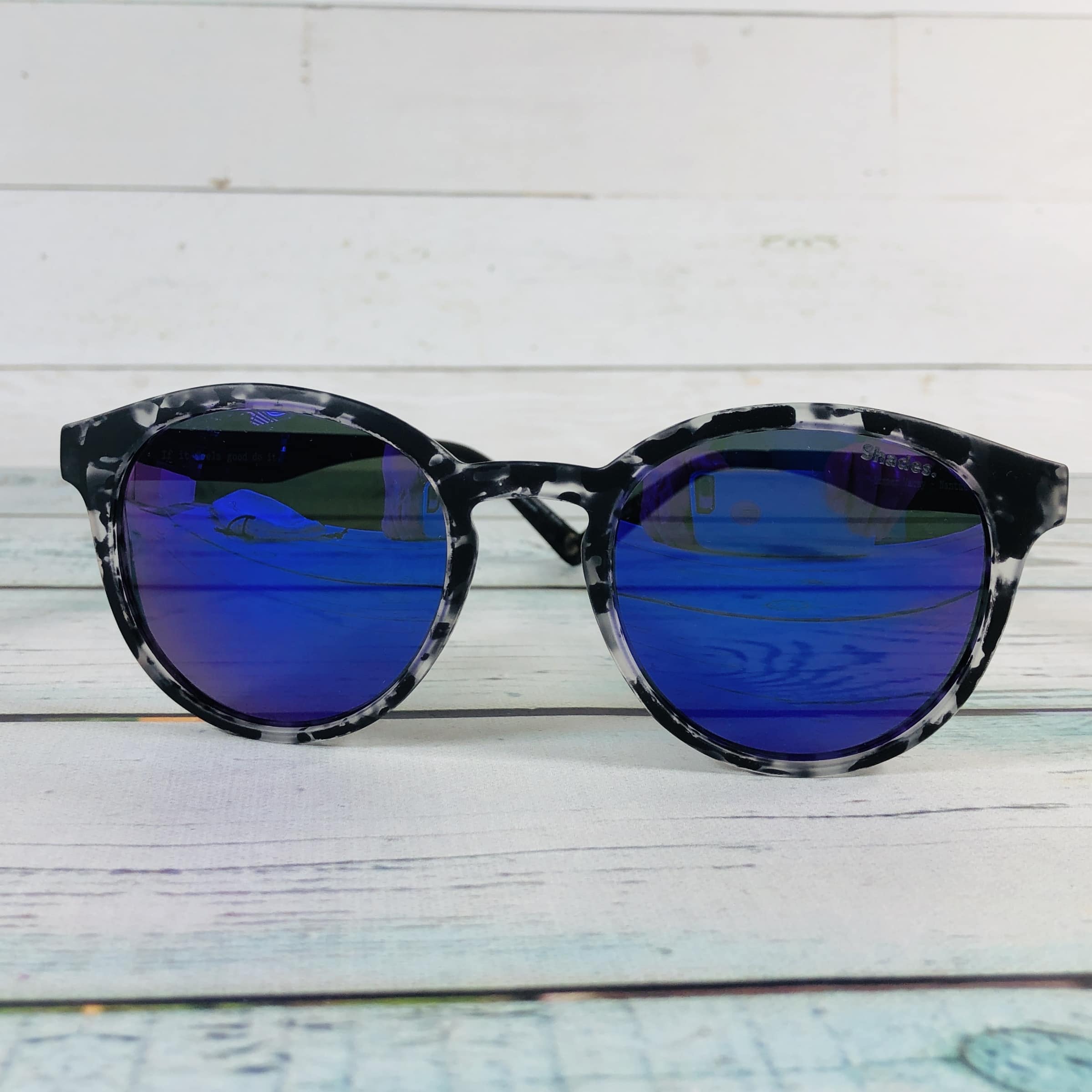 Everyone's favorite time of the year! You have been planning and looking forward to this since you had to put your warm clothes away and switch to your cold winter clothes. It's time to break out those swimsuits, flip-flops, sunscreen and don't forget your shades! These Summer Vacay shades are all polarized, sturdy yet lightweight and stay on your face no matter what adventure you have planned before you!
The inside of this arm says "If it feels good, do it" and tells me these glasses are designed in the sunshine state and are polarized. It also features the Stickman logo.
The opposite arm tells me the style name, has the numbers 52-21-145, and lists the country where they were manufactured (China). The numbers aren't random: the first number (52) is the width of the lenses, the second number (21) is the distance between lenses, and the third number (145) is the length of the arm, including the part that goes over the ear. Those measurements are in millimeters.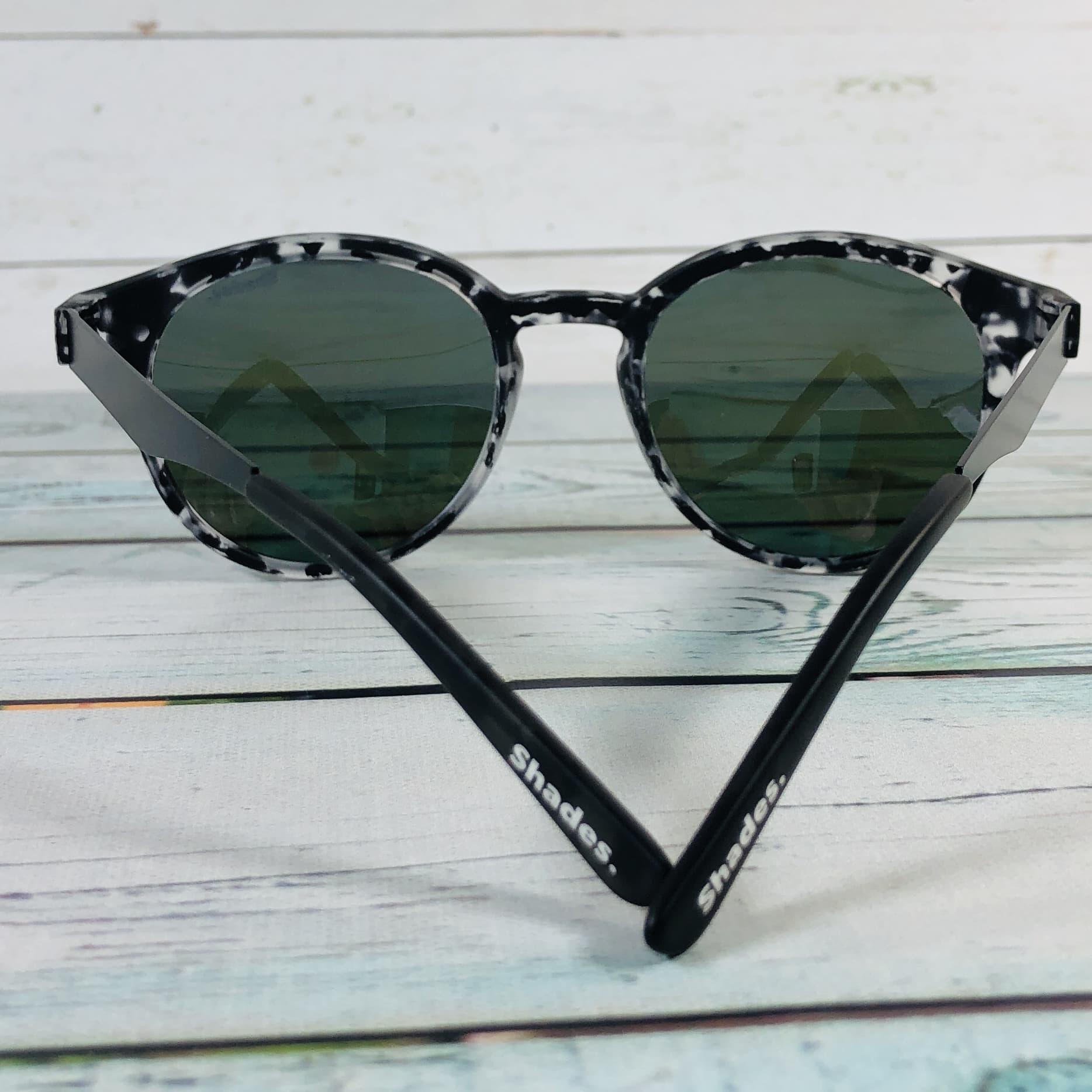 This looks like it might be a problem. This was as far as I could get the arms open without worrying about breaking them. They are also quite tight, the arms don't move easily. Notice there is still space to open the hinge. I'm going to try to open them more fully, since I can't wear them otherwise!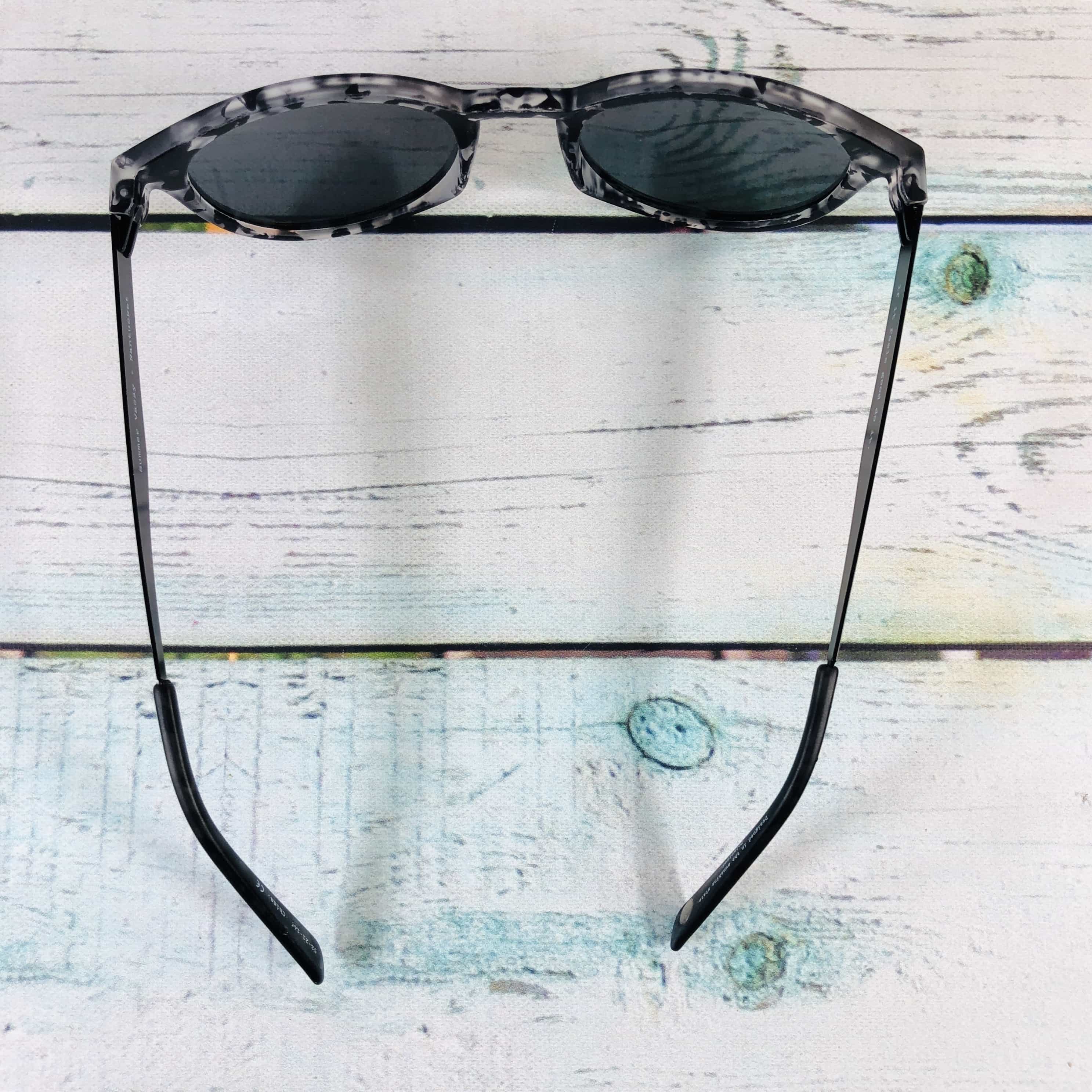 Here they are fully opened, and luckily they didn't break. I was able to place them on my face and they didn't hurt or squeeze, but it was a pain to close them back up, and that seems like a lot of work to have to fully open and close them every time, and I am seriously afraid they are going to break before too long. I wonder if spraying a lubricant on them will help or if this is supposed to be how they fit?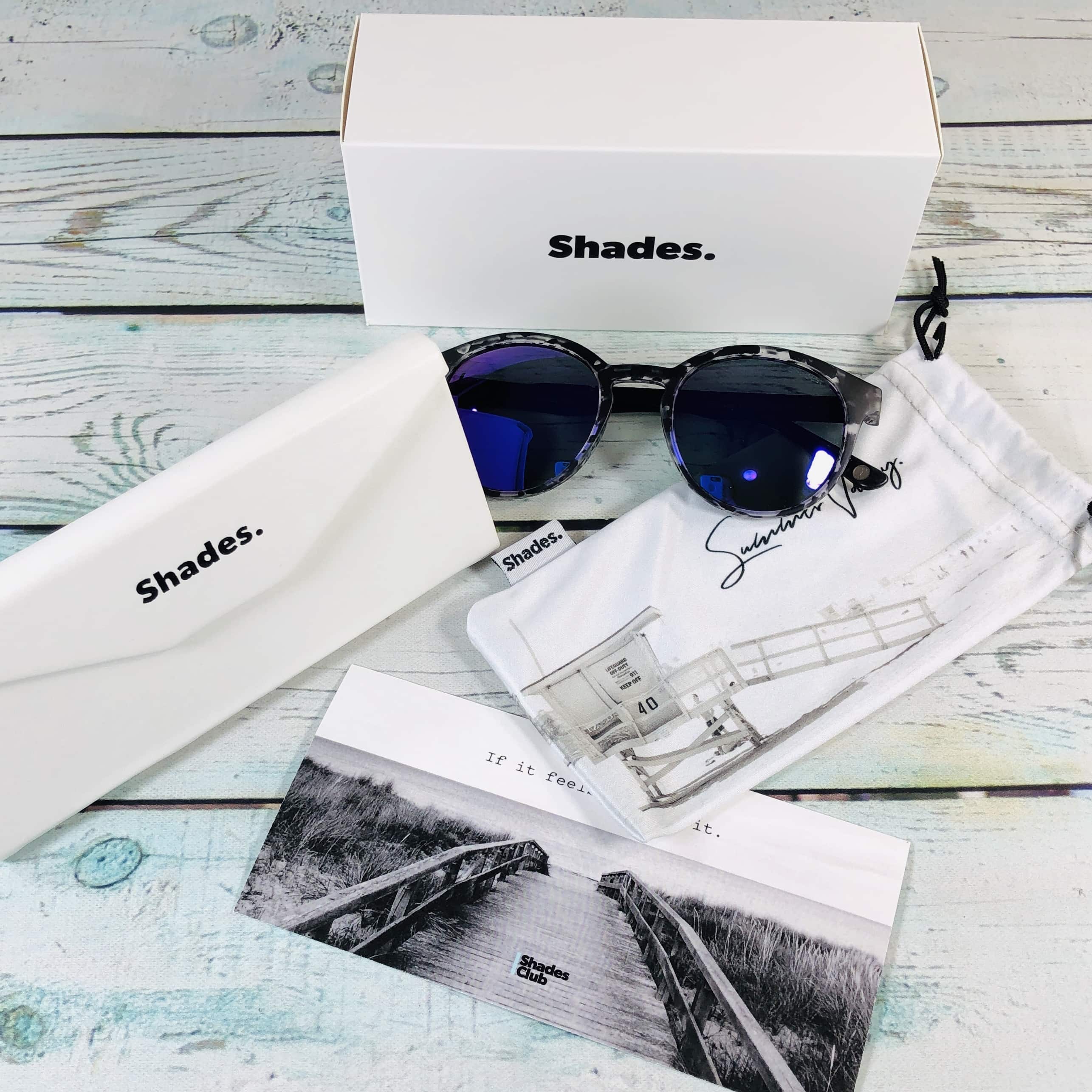 I am still wearing and loving my Snowbird shades from the January box, but the April Shades Club offering fell flat for me. I'm not sure if this a one-time problem, after all problems do happen, or if this is how they are supposed to fit in order to stay on the face during activity, as promised. The shape probably isn't the best for my face, and I offered them to my daughter but she said they were too tight too. I liked that they sent extra items to round out the box, I can always use a cleaning cloth and carrying case!
What do you think of this month's box?