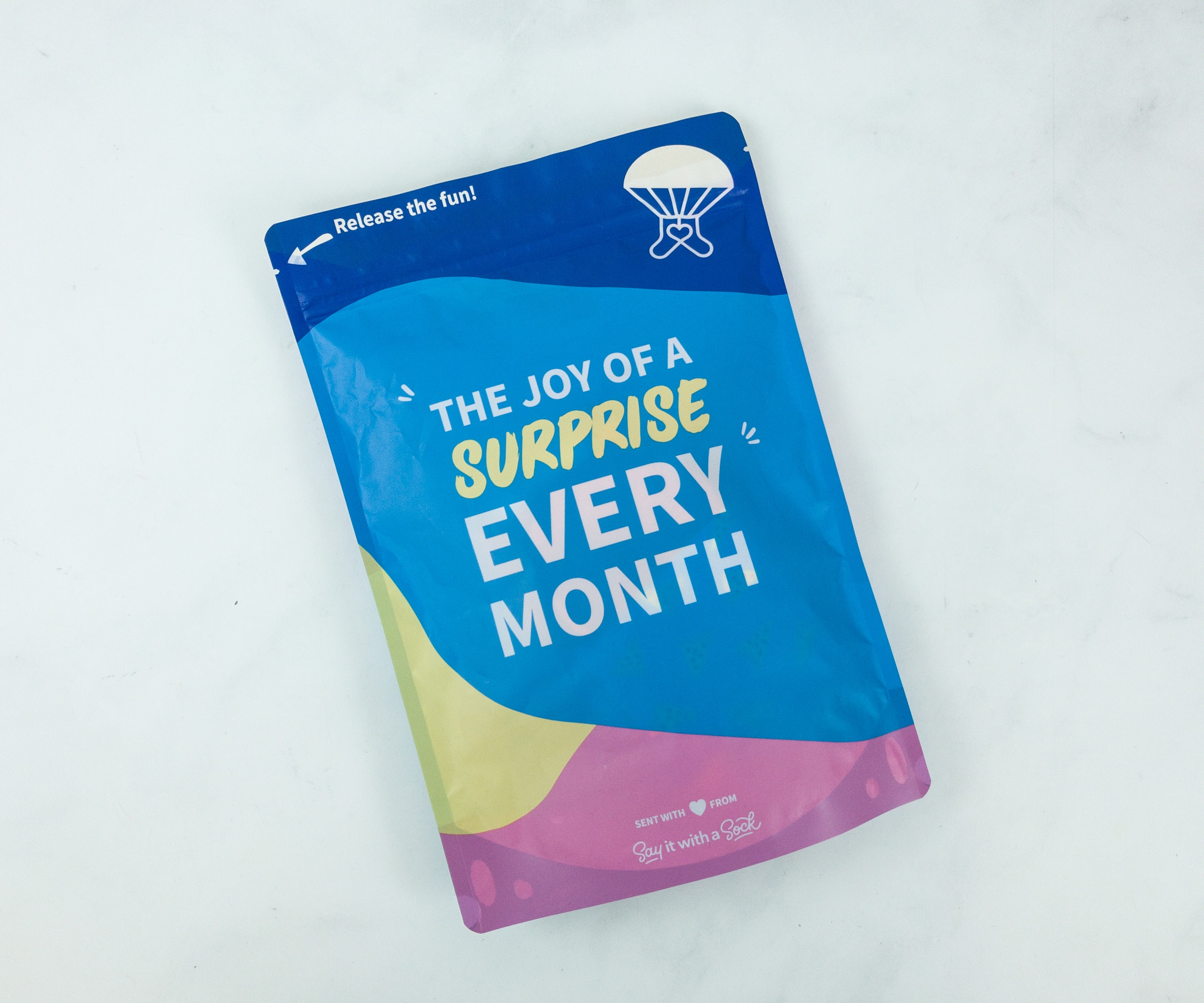 Say it with a Sock is a monthly sock subscription that sends high-quality cute and/or funky socks to your door. You can also gift this sock club to someone special who likes really cool socks and they will receive a note to go along with their new warm fuzzies. This sockscription sends only brand name socks.
This subscription is available for men, women, or children in 1, 6, and 12-month terms. Adult subscriptions include one or two pairs a month. Kids' subscriptions include two pairs a month. With all subscriptions, you'll get a style quiz to help personalize your subscription!
This is a review of the Kids' 2-Pair Sockscription ($13.99 + free shipping).
DEAL: Save 15% on your order with coupon code SOCKS15 or get your first pair for $11.99 with coupon WELCOMETOTHECLUB.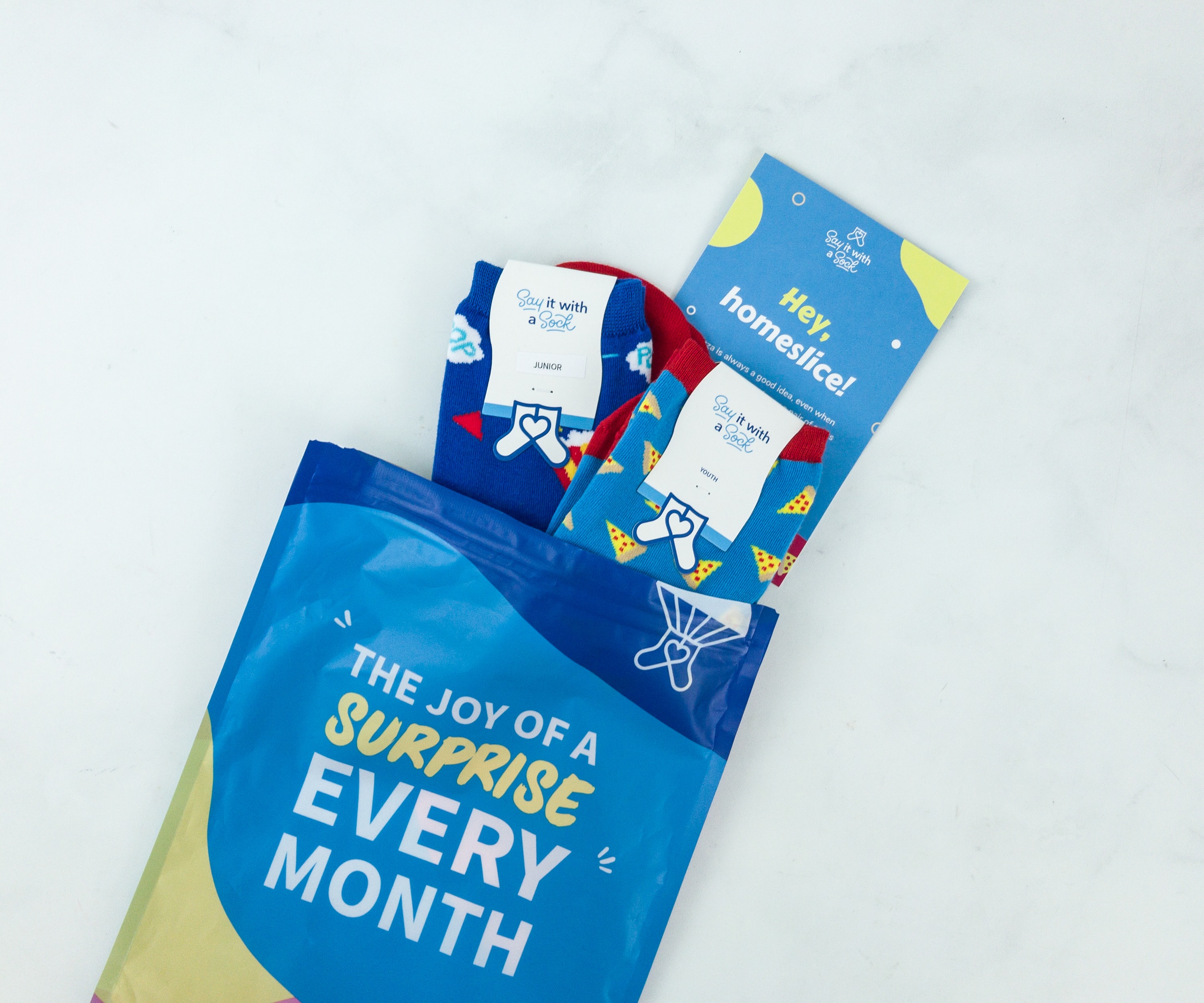 The socks arrived well protected in a poly mailer!
Say It With A Sock provides thousands of socks each year to Lava Mae, an organization which helps homeless people. Learn more here!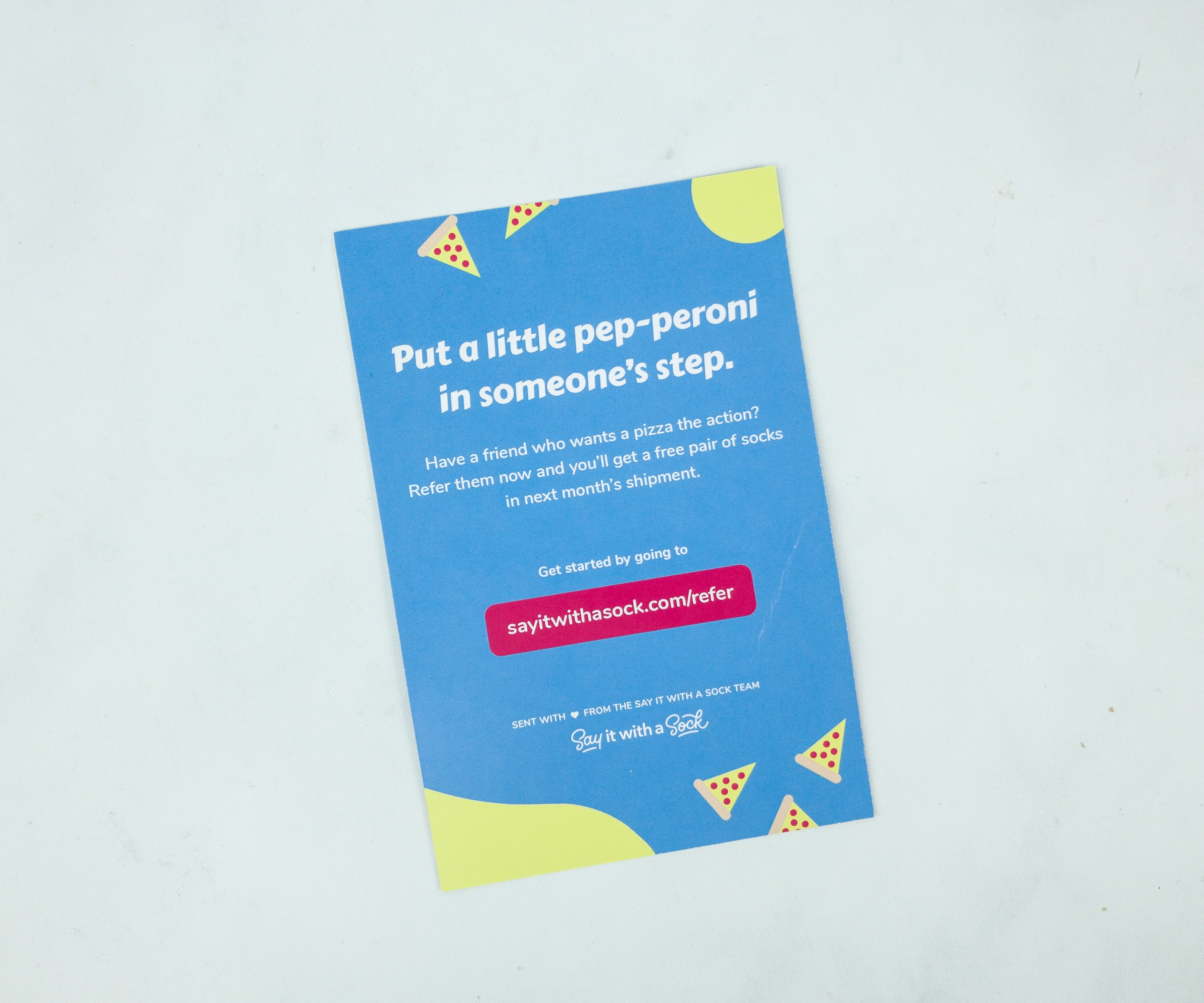 It also comes with a pizza-themed card which includes info on how you can get a free pair.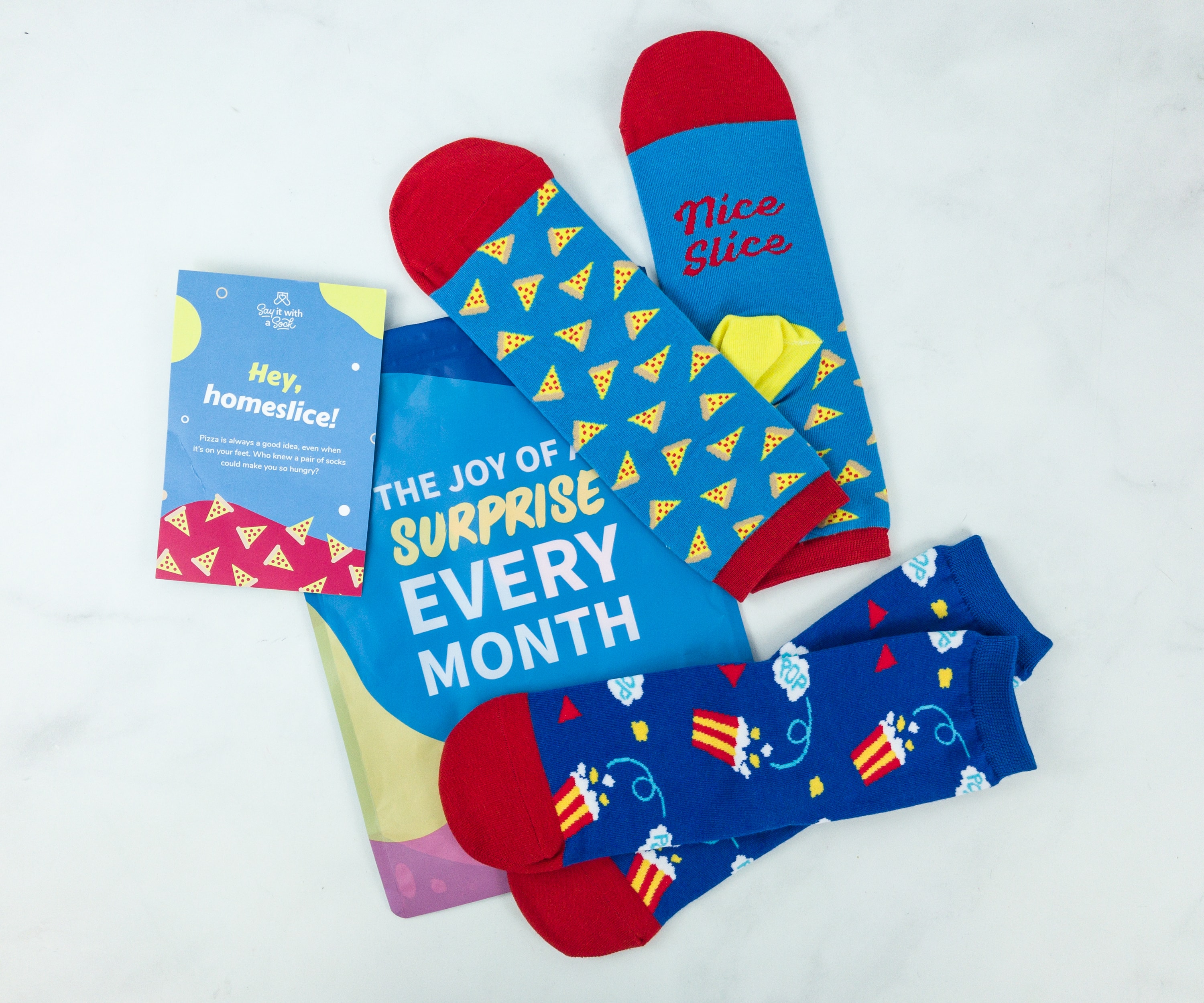 Everything in my pack!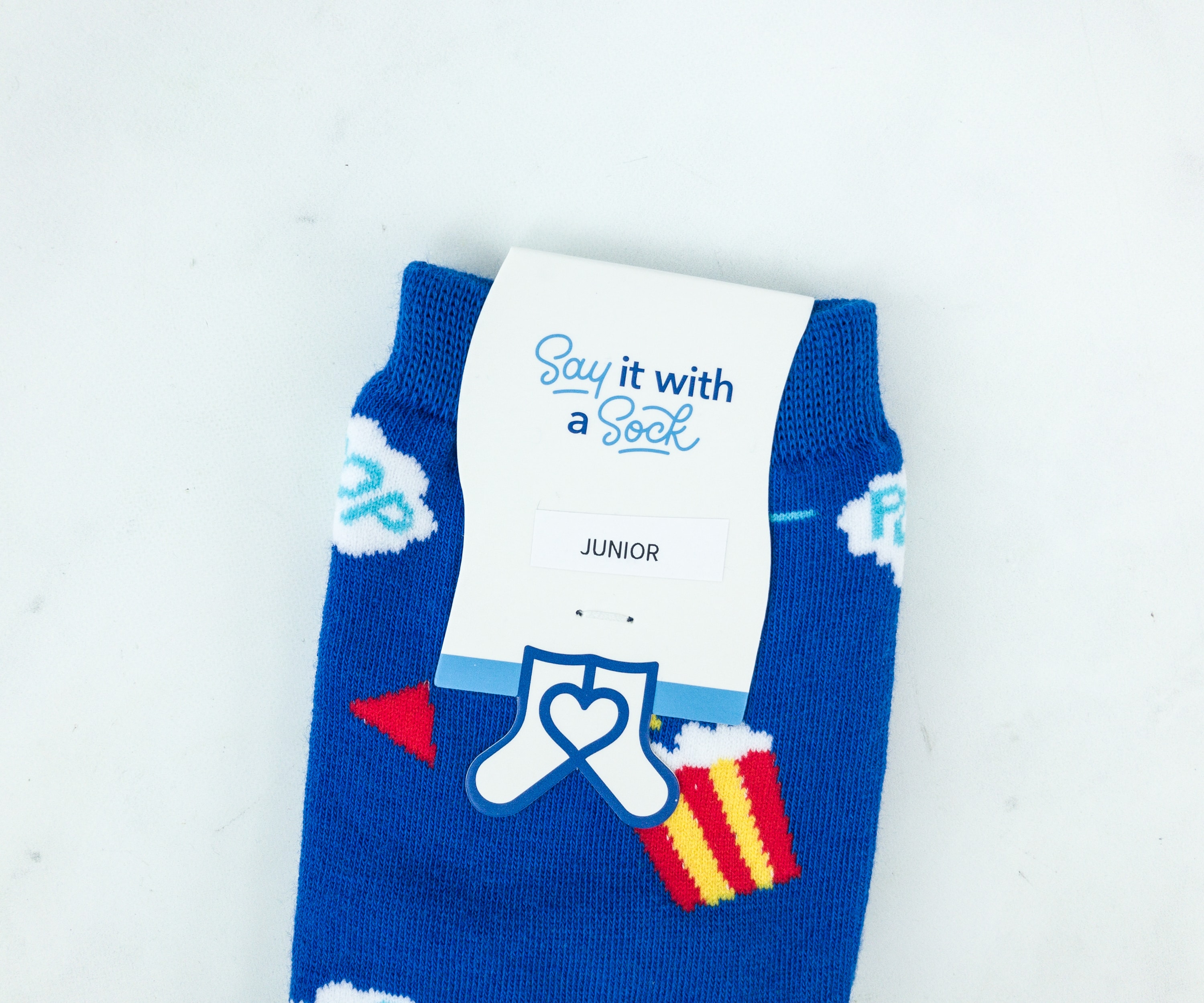 Since they cater to kids, they make sure to keep the colors vibrant and designs lively.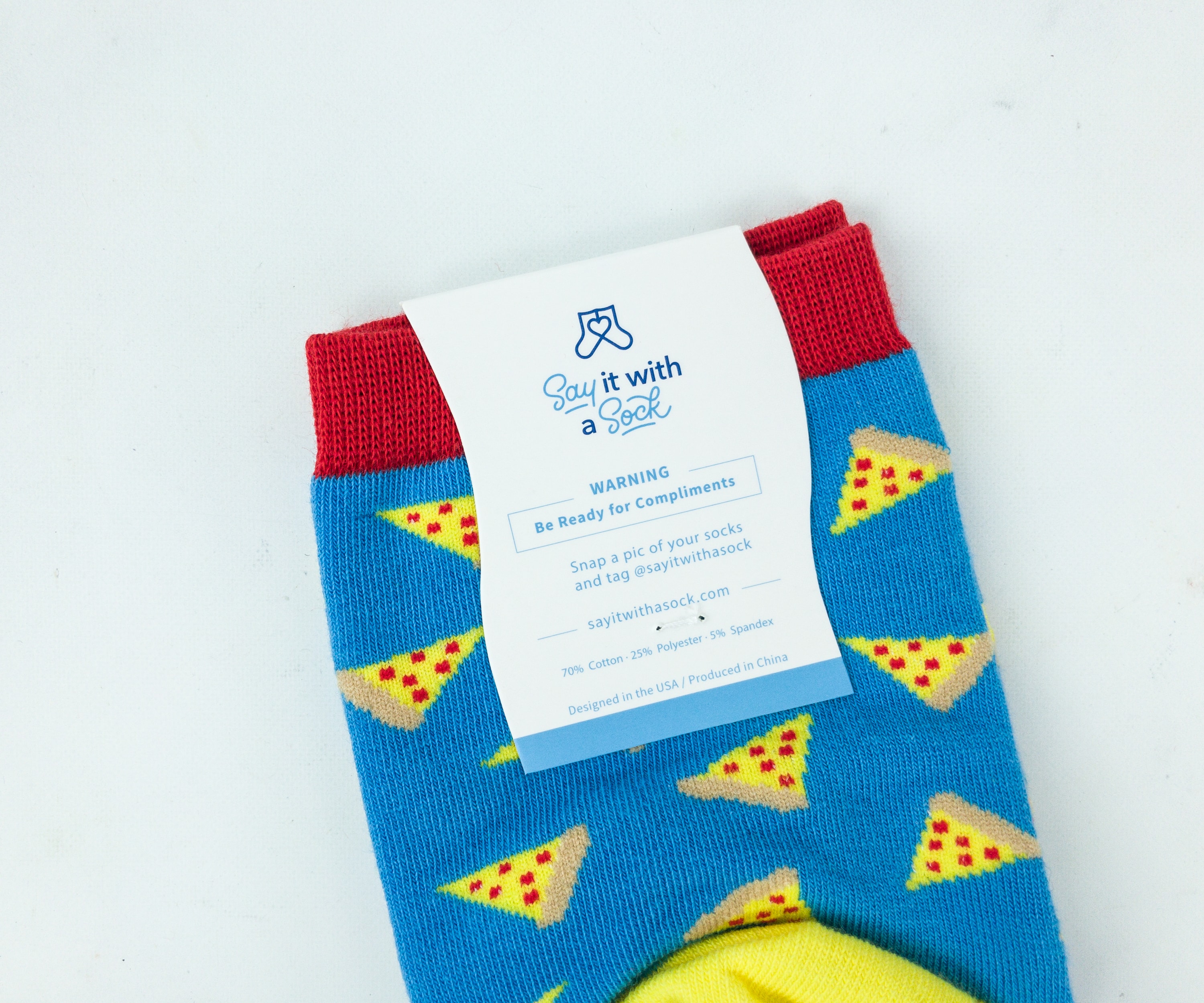 These socks are made with 70% cotton, 25% polyester, and 5% spandex. It's designed in the USA and produced in China.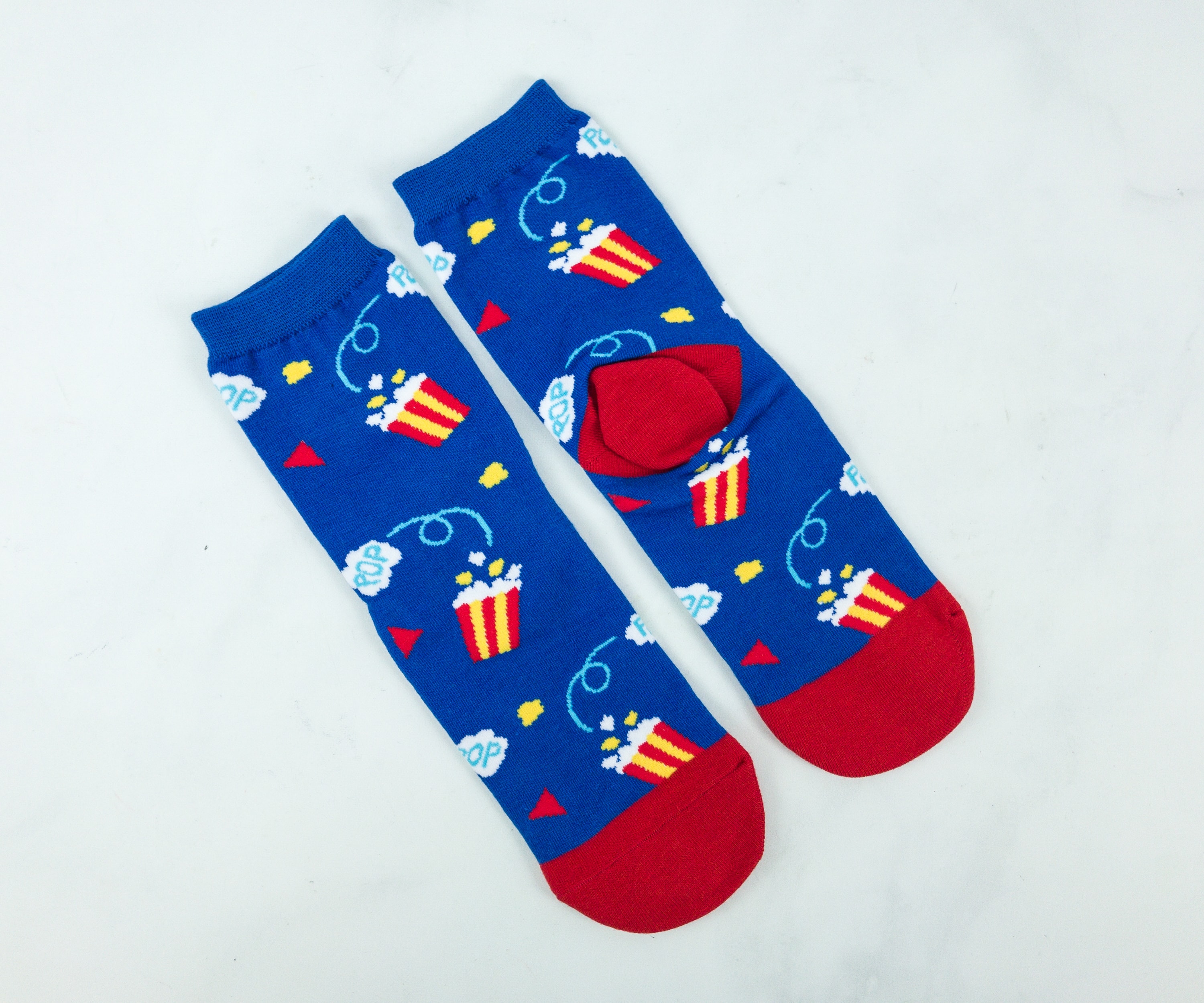 The first pair of socks has nicely coordinated colors. Red and blue just jive well together!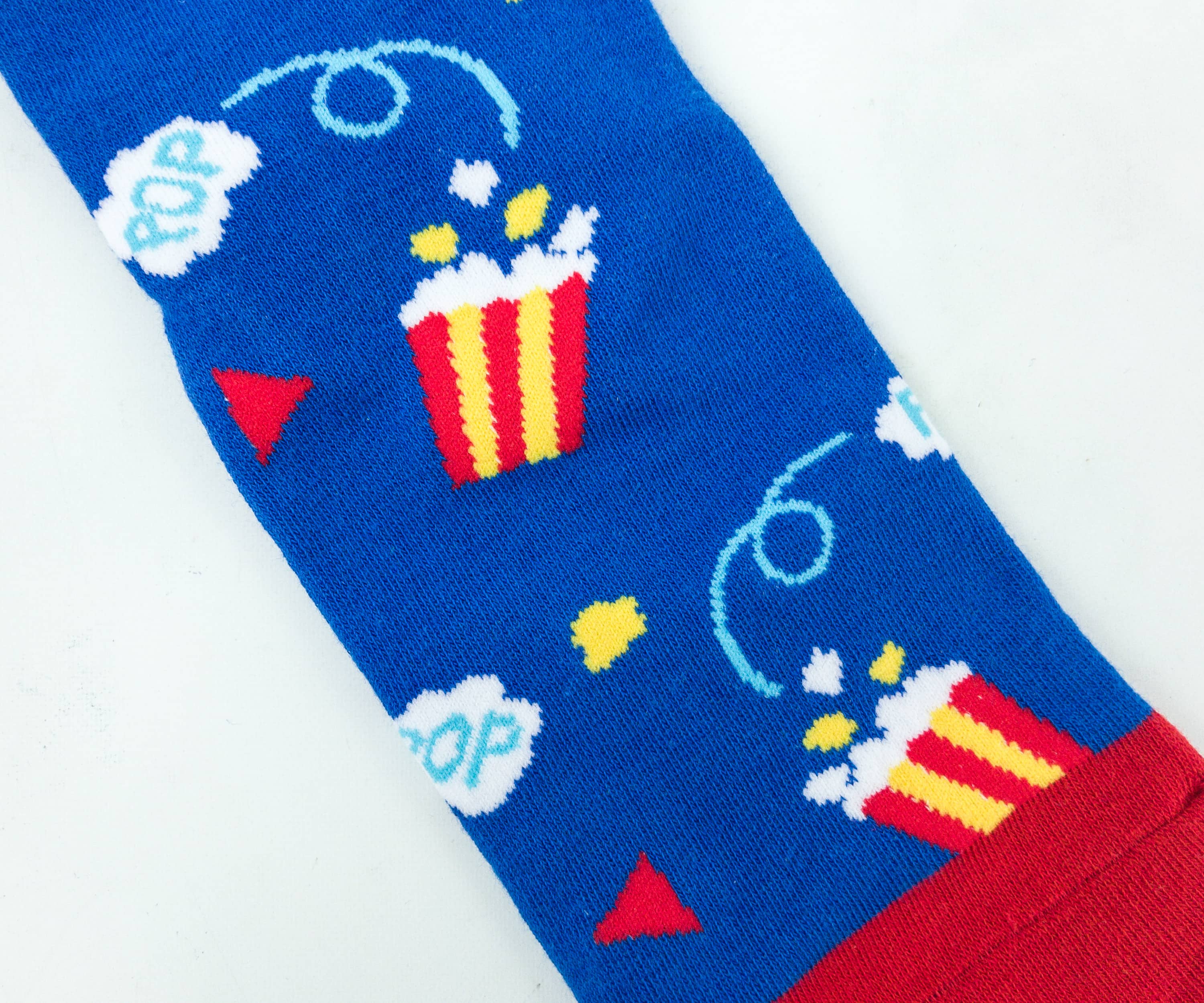 There are tubs of popcorn all over the socks, as well as a popping comic-book-style sound effect!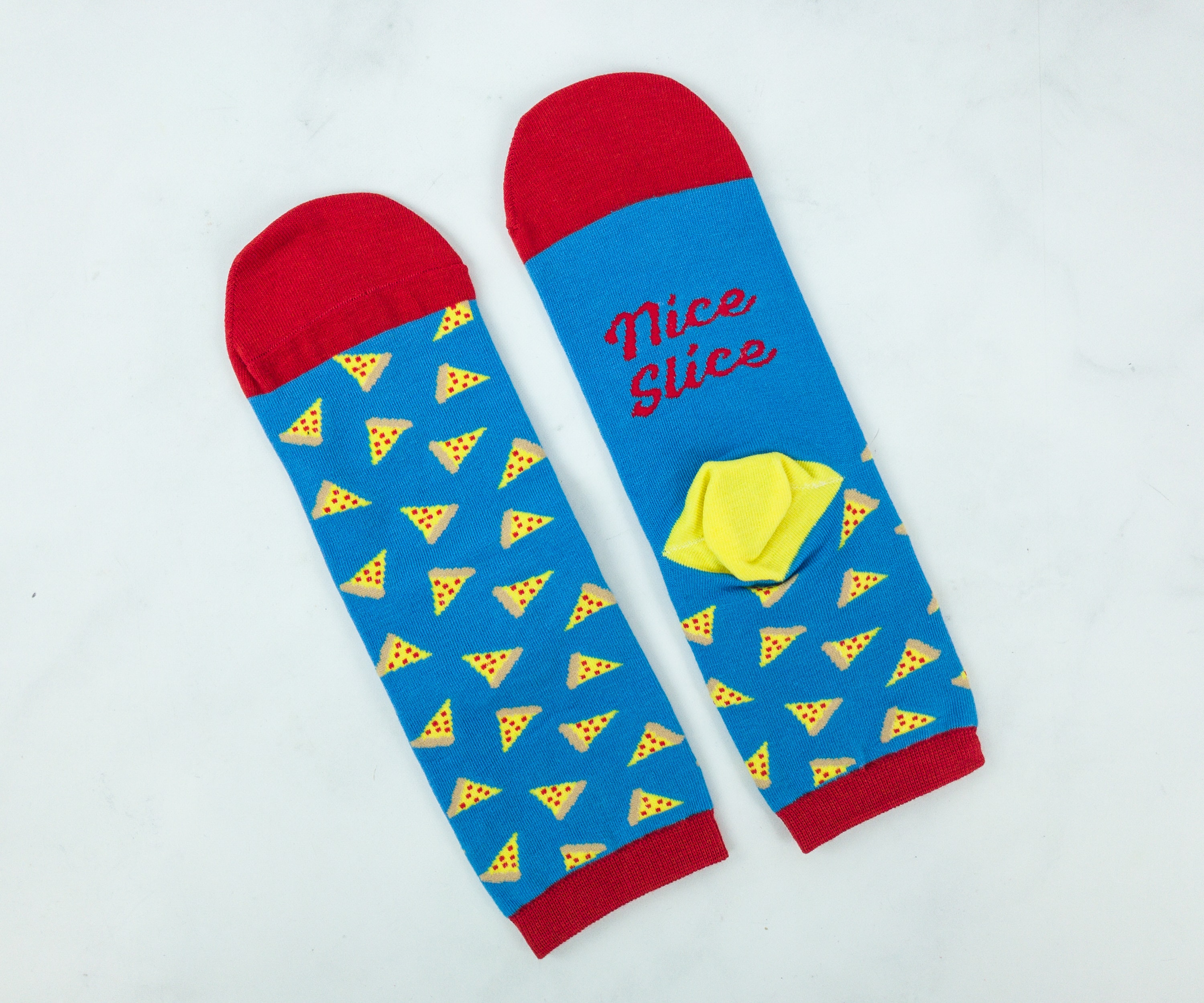 The next pair doesn't fall behind when it comes to playfulness and uniqueness of design.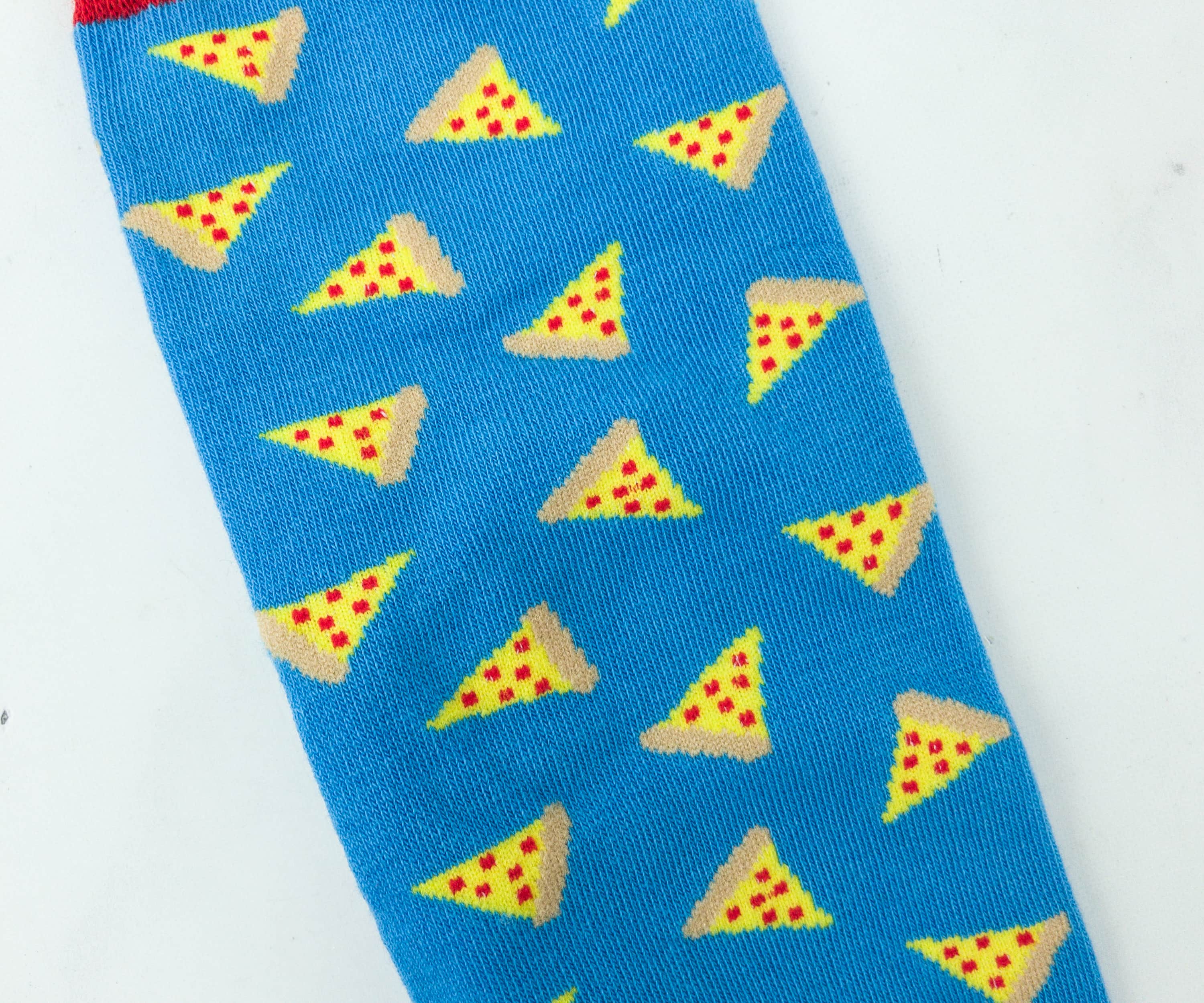 Although the colors are almost similar to that of the first pair, it's still unique because of its pizza-filled design!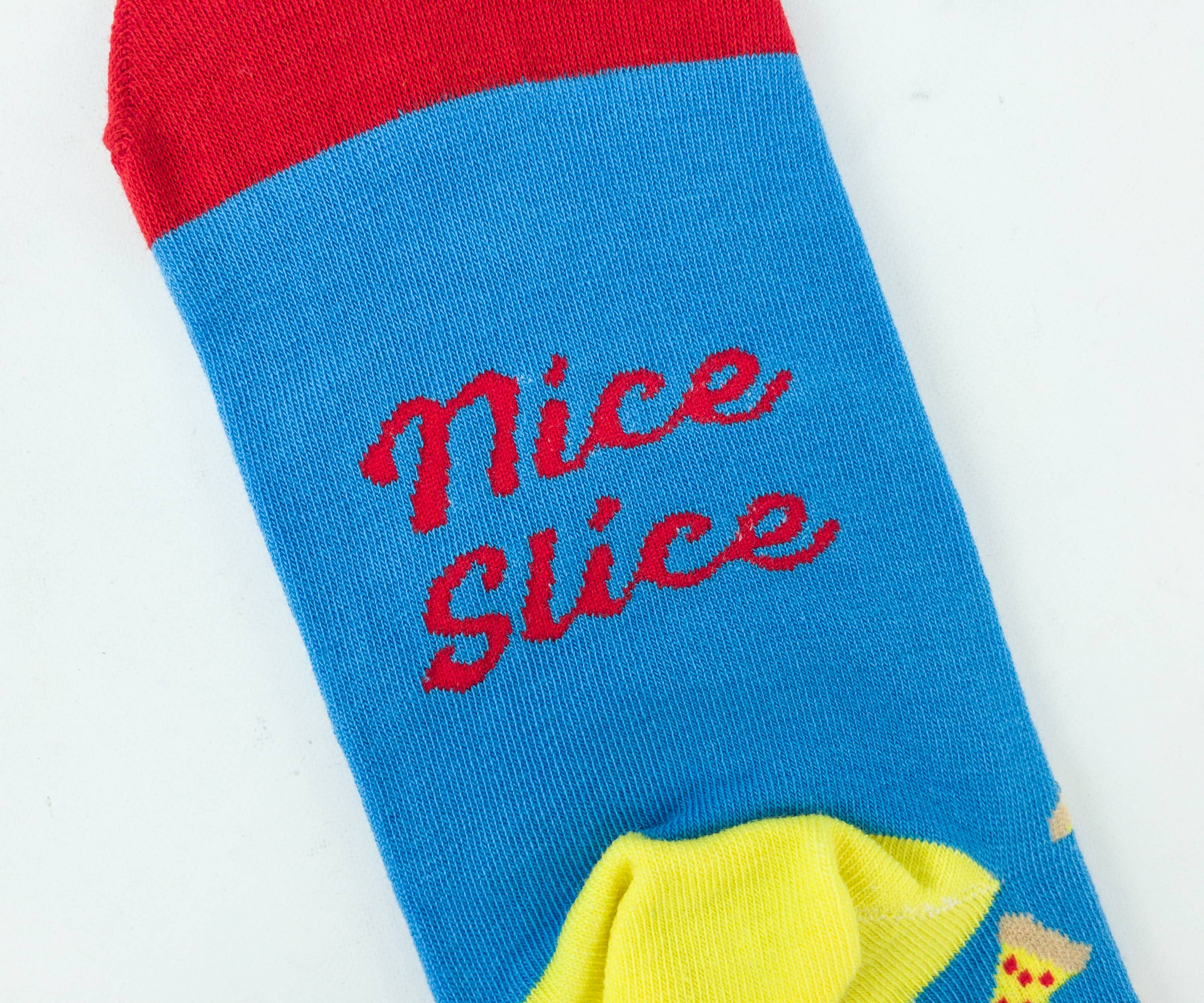 At the bottom of the socks, it says "Nice Slice" in red.
As always, the designs are amusing and once again, they left my kids cheerful and giggling! We can't count the pairs in our growing collection anymore, but we would definitely be saving up more space for the next ones! FYI – we never received the replacement for the duplicate that we received last time.
What do you think of this month's Say It With A Sock?