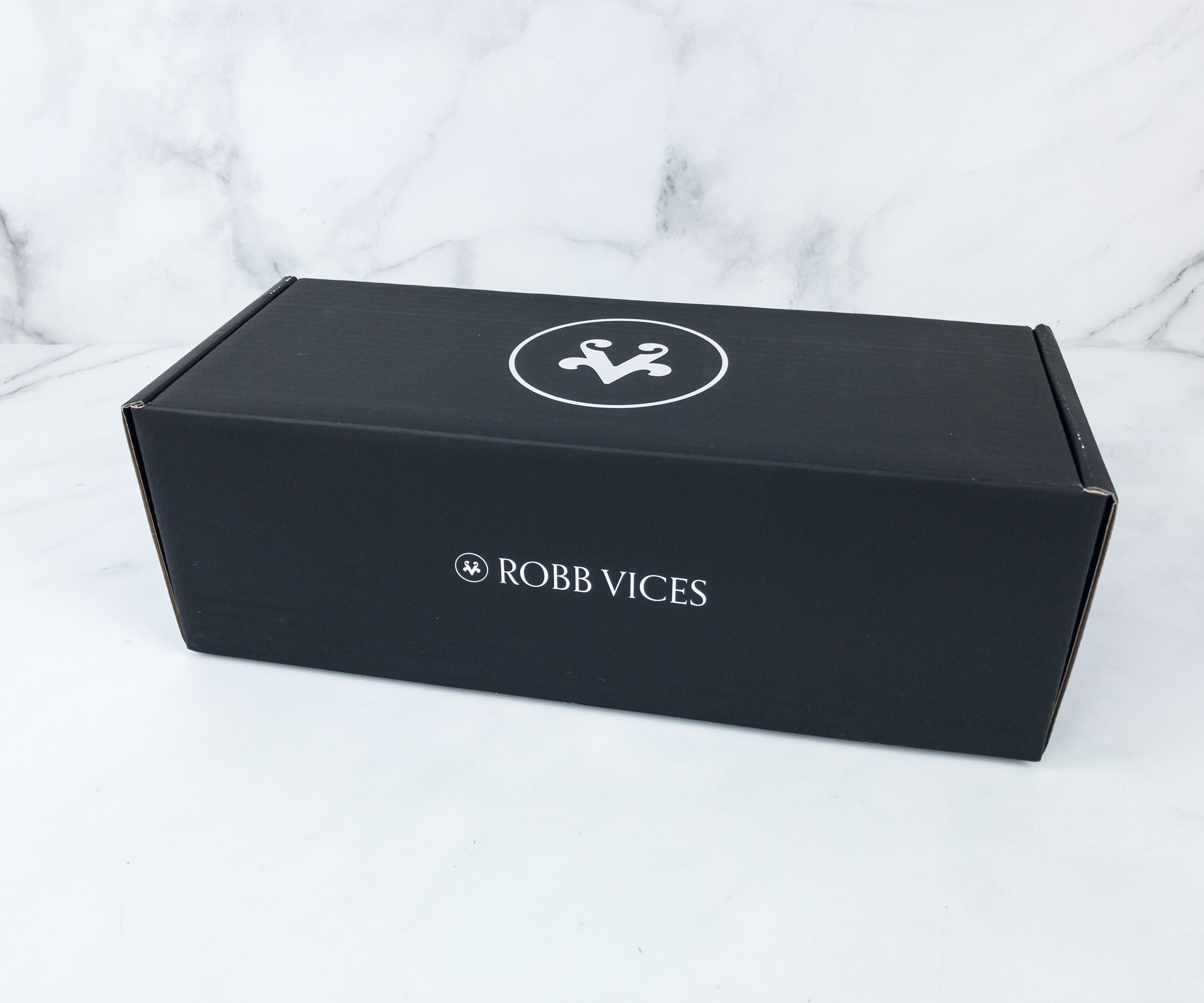 Robb Vices is a monthly subscription service that delivers a collection of "storied treasures." The subscription costs $159.95 per month, and each box comes with a collection of incredible products and experiences that have been curated for your enjoyment.
DEAL: Save $50 on Robb Vices subscriptions with coupon code VICES50. Ends 7/14! Plus save 10% on your first Vices Reserve purchase with coupon code GIVEME10 – visit Vices Reserve here!
This month's box is smaller than usual, but it still has the groove and elegance of the regular box.
The featured item is cradled in a custom-fitted foam case with the Robb Vices booklet on top.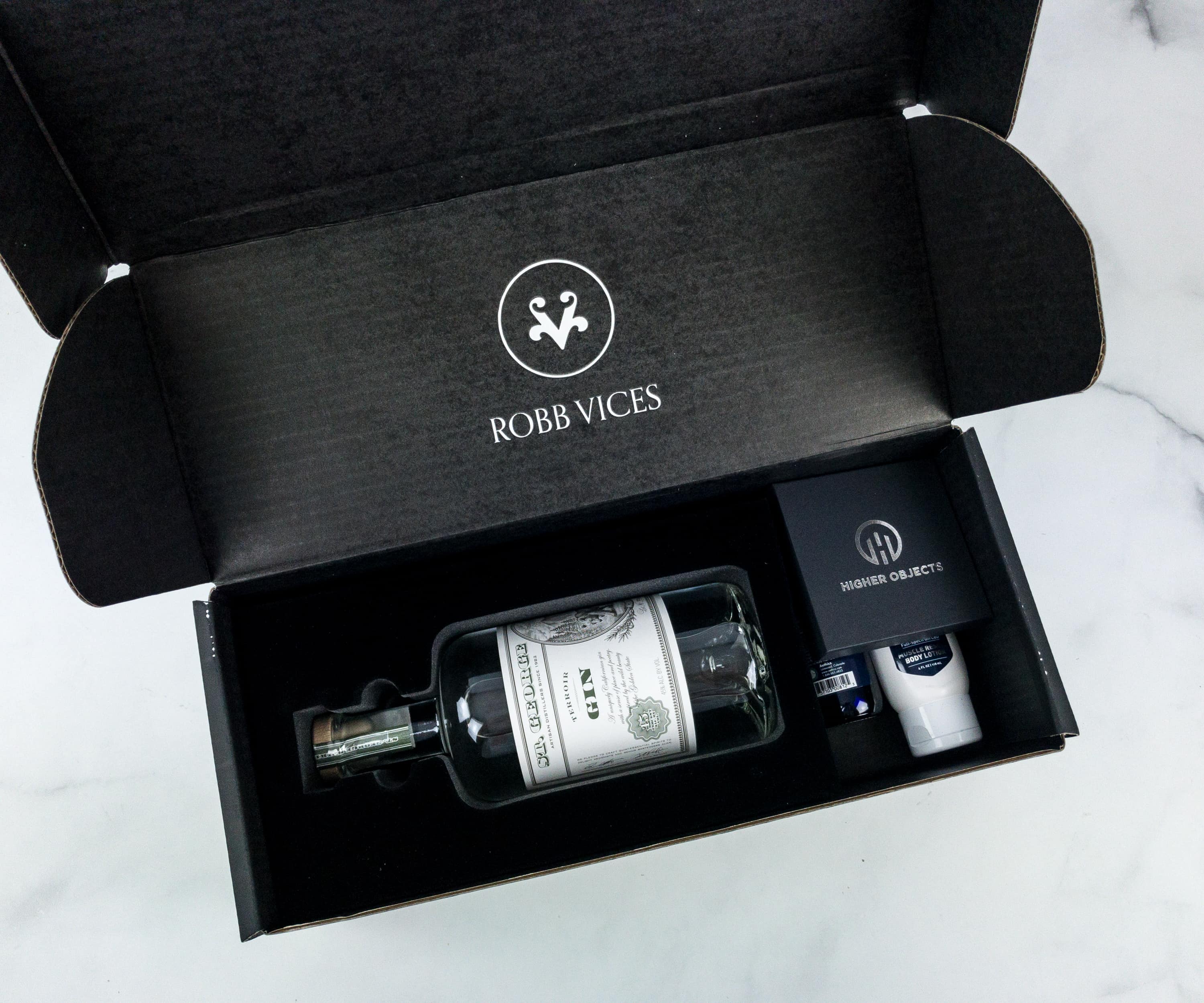 The thick foam serves as a protection to make sure that the item is safe and arrives in its best condition.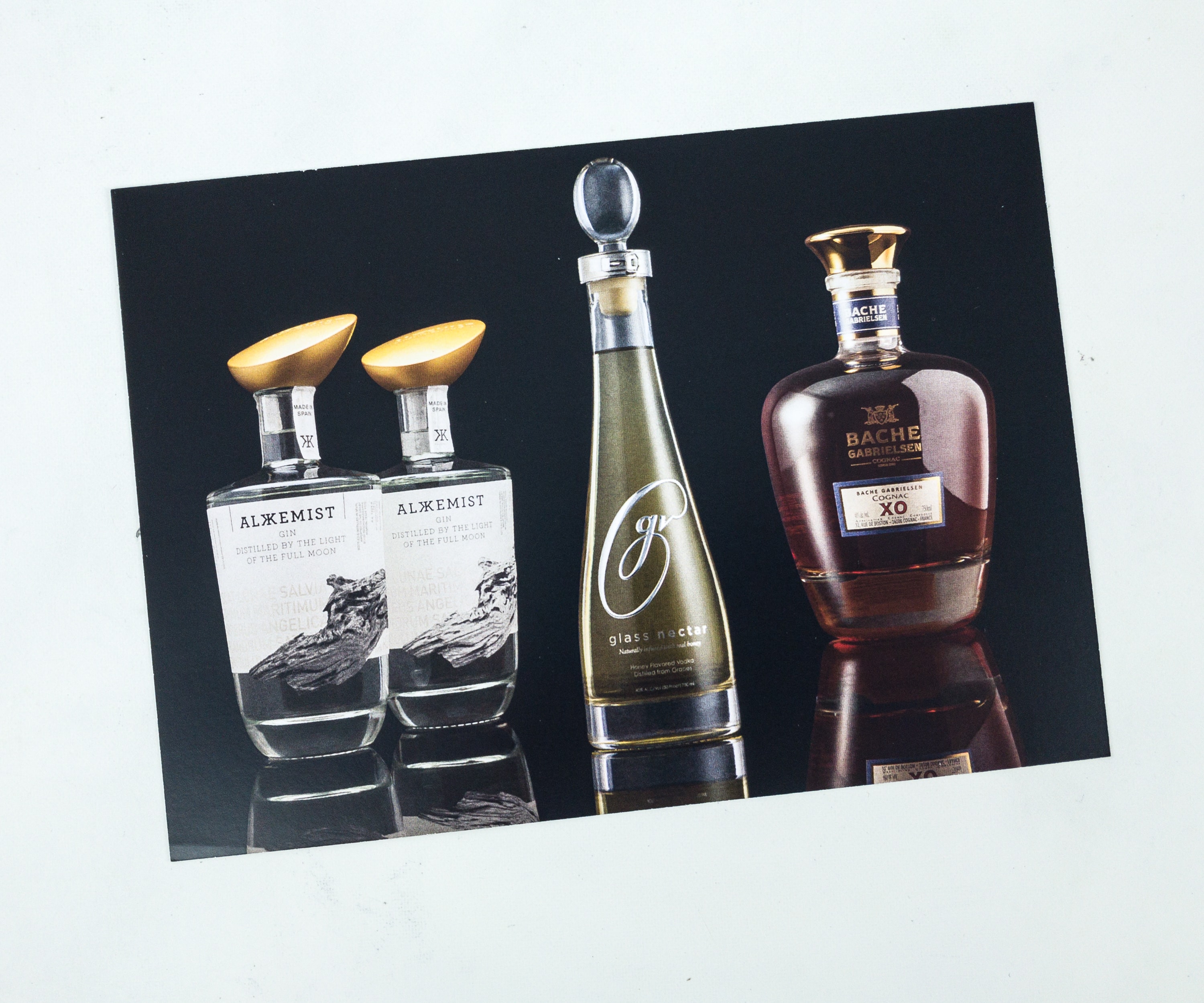 Aside from the booklet, we also received an exclusive card containing the pictures of Alkemist, Glass Nectar, and Bache Gabrielsen.
At the back of the card is a unique code that will give you a $25 off on your next Vices Reserve purchase. This code is good for one use only and not applicable to Robb Vices or CIGAR by Vices.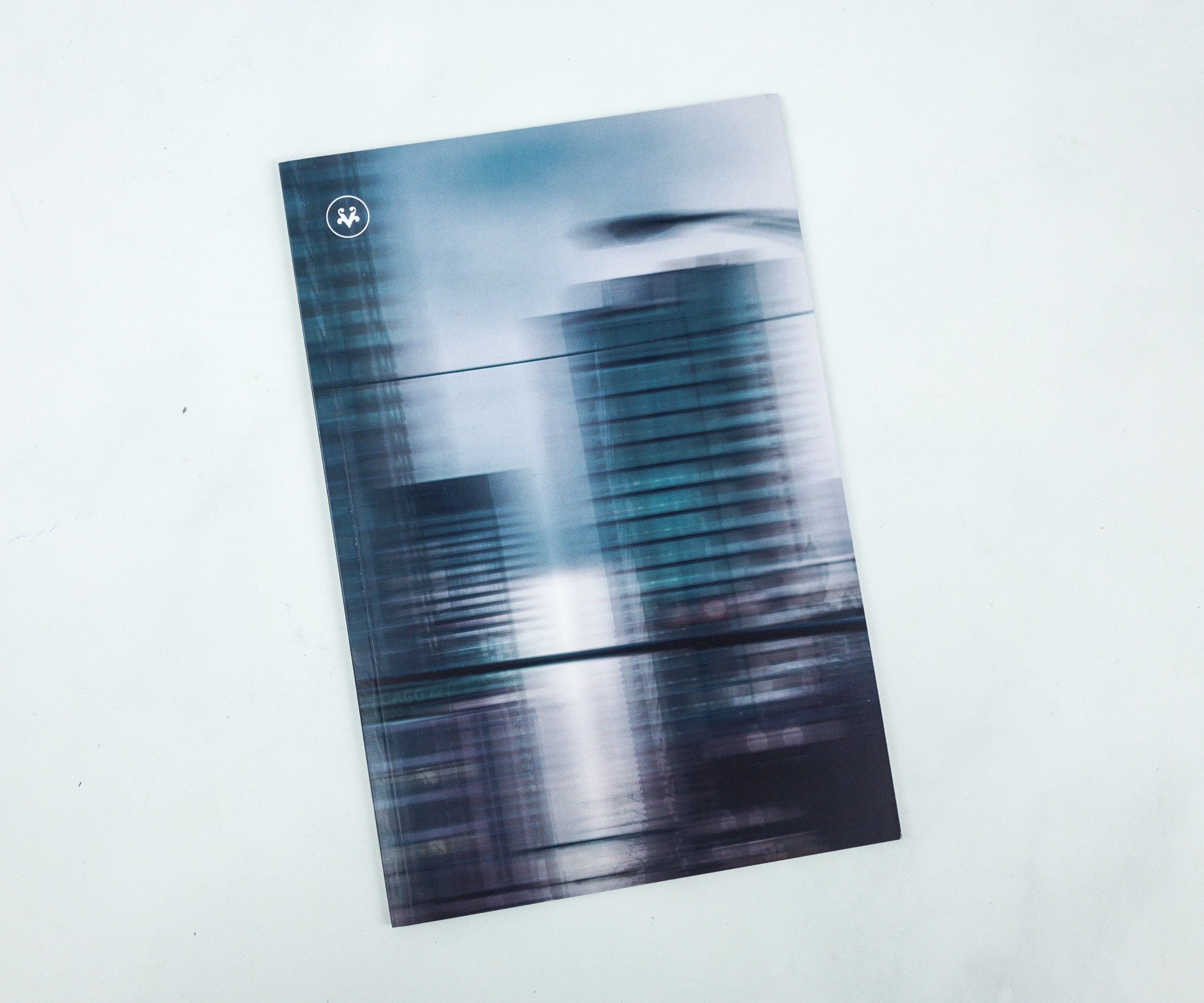 The story of the premium products is told through this novella-sized booklet with a multi-page featurette on each selection.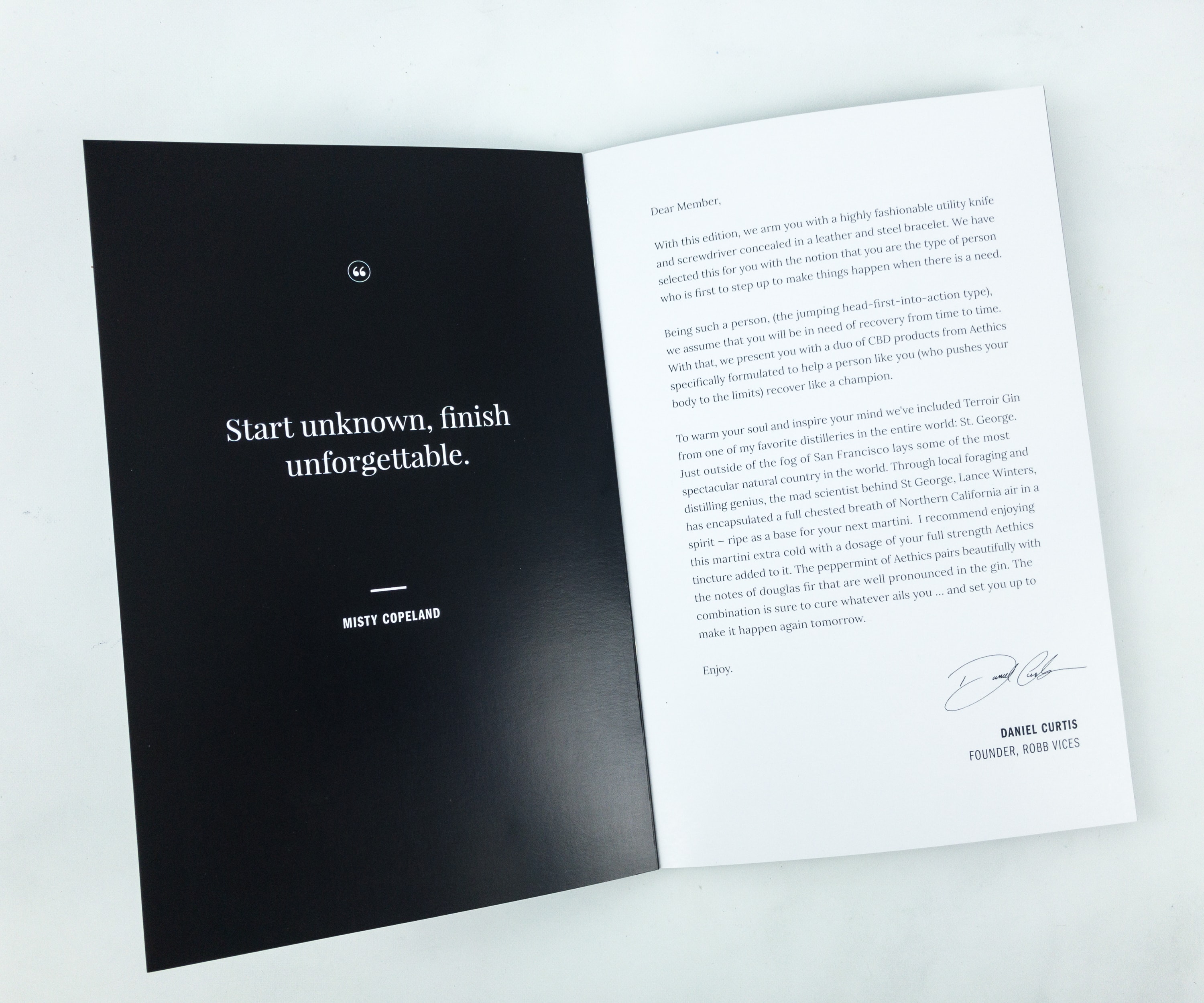 Start unknown, finish unforgettable.

-Misty Copeland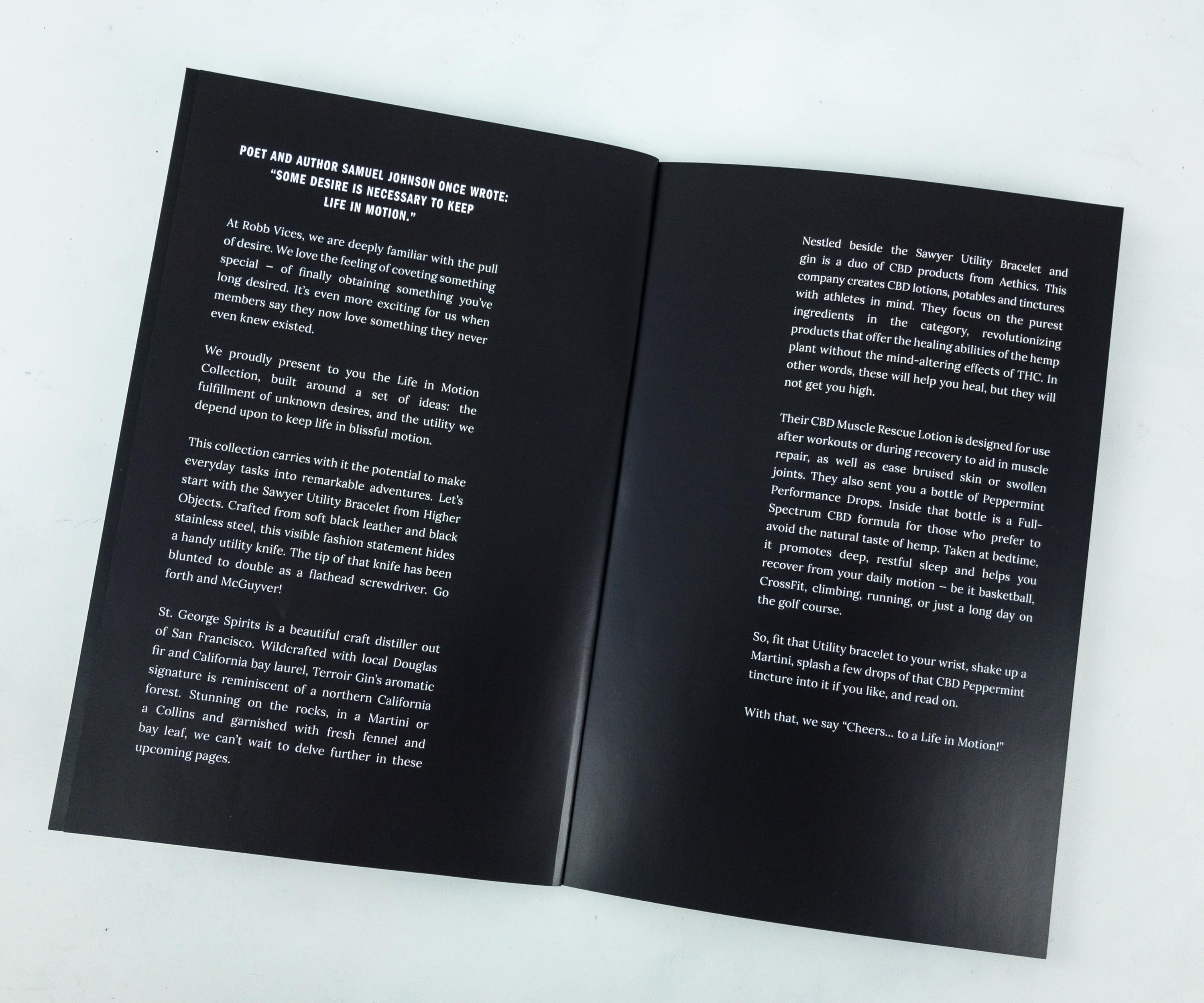 This part of the booklet provides a pretty long introduction about this month's collection, The Life in Motion Collection!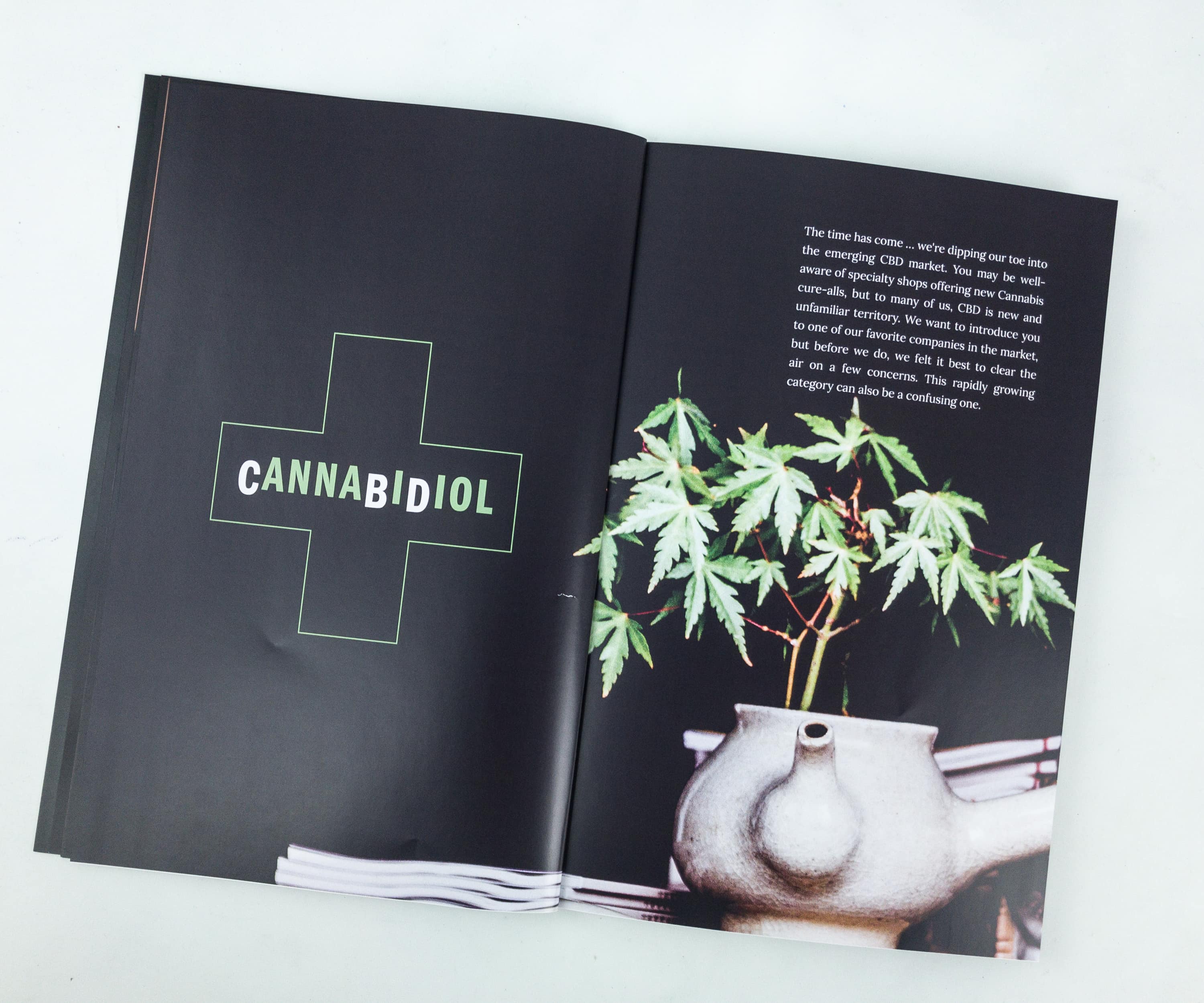 Cannabidiol, also known as CBD, is a herbal remedy extracted from Cannabis and regularly used to treat a variety of ailments, and is commonly used to reduce pain, inflammation, anxiety, depression, and sleeplessness.
CBD is legal in forty-seven states, including Washington D.C. and Puerto Rico which just passed a law that permits it for recreational or medicinal use.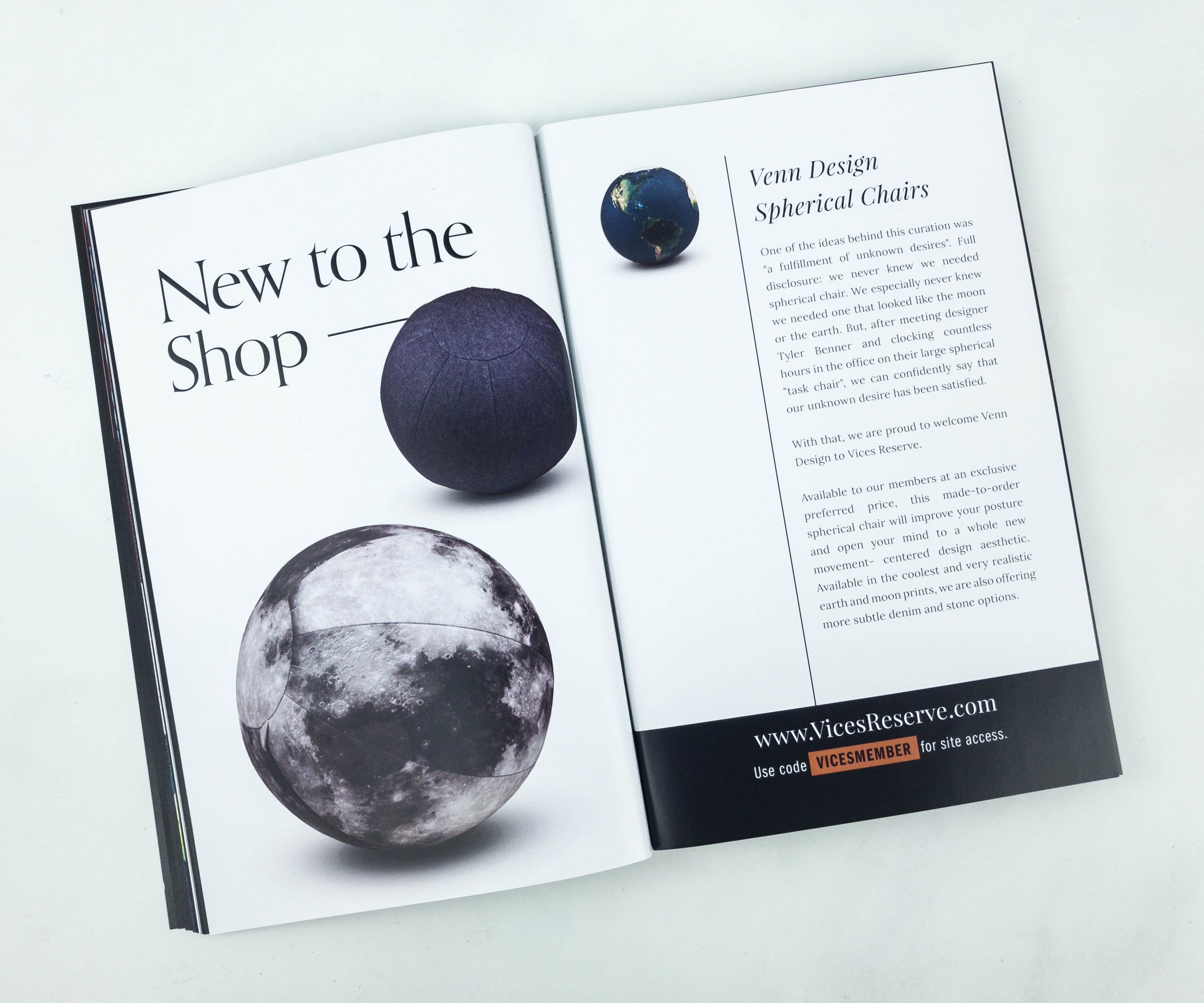 Check out one of the most innovative chair I've seen so far, the spherical chair made by Venn Design. I would really love to have one someday!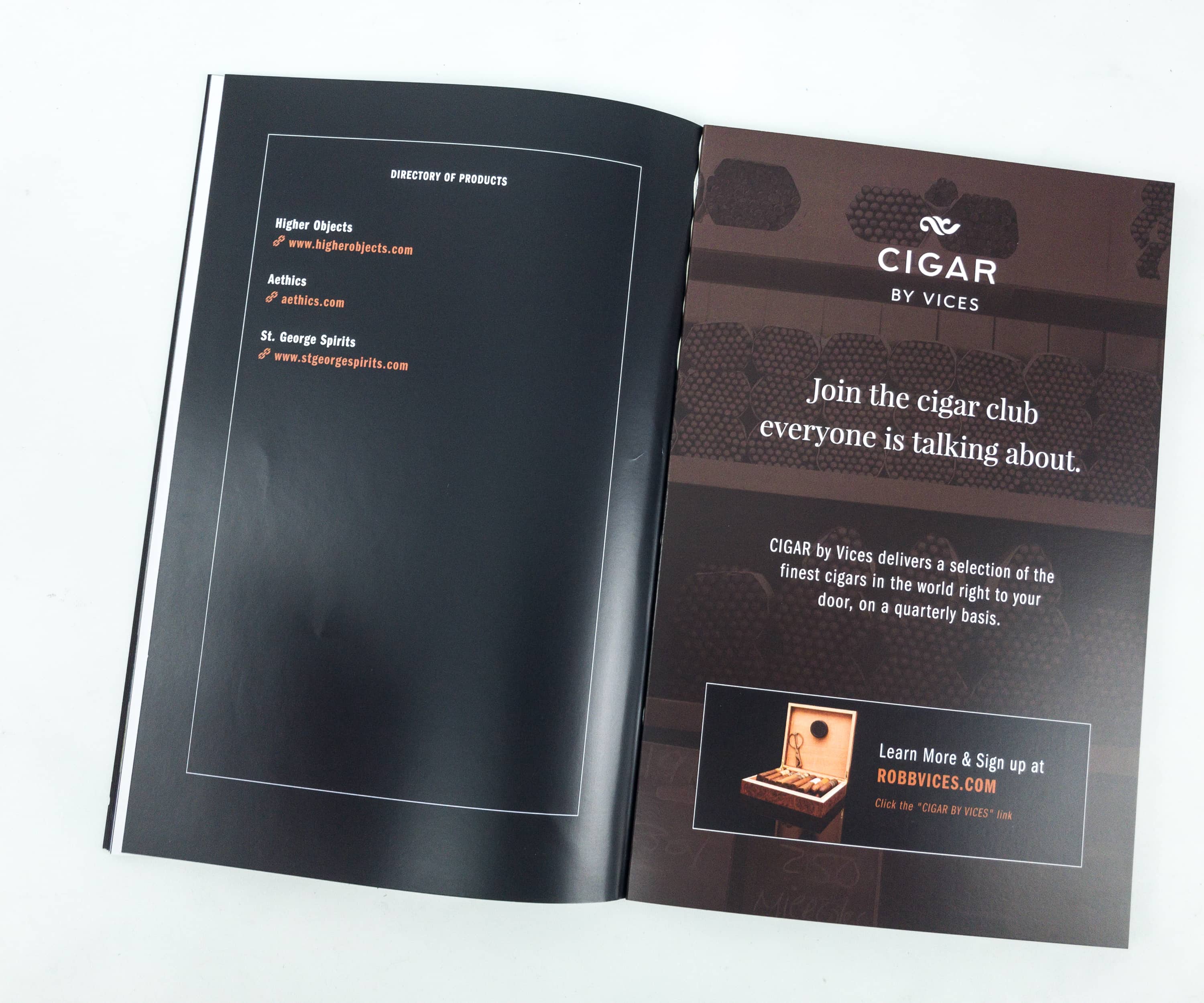 This booklet also has a brief directory of all the featured products, plus a reminder of any coupon codes from within the pages of the booklet.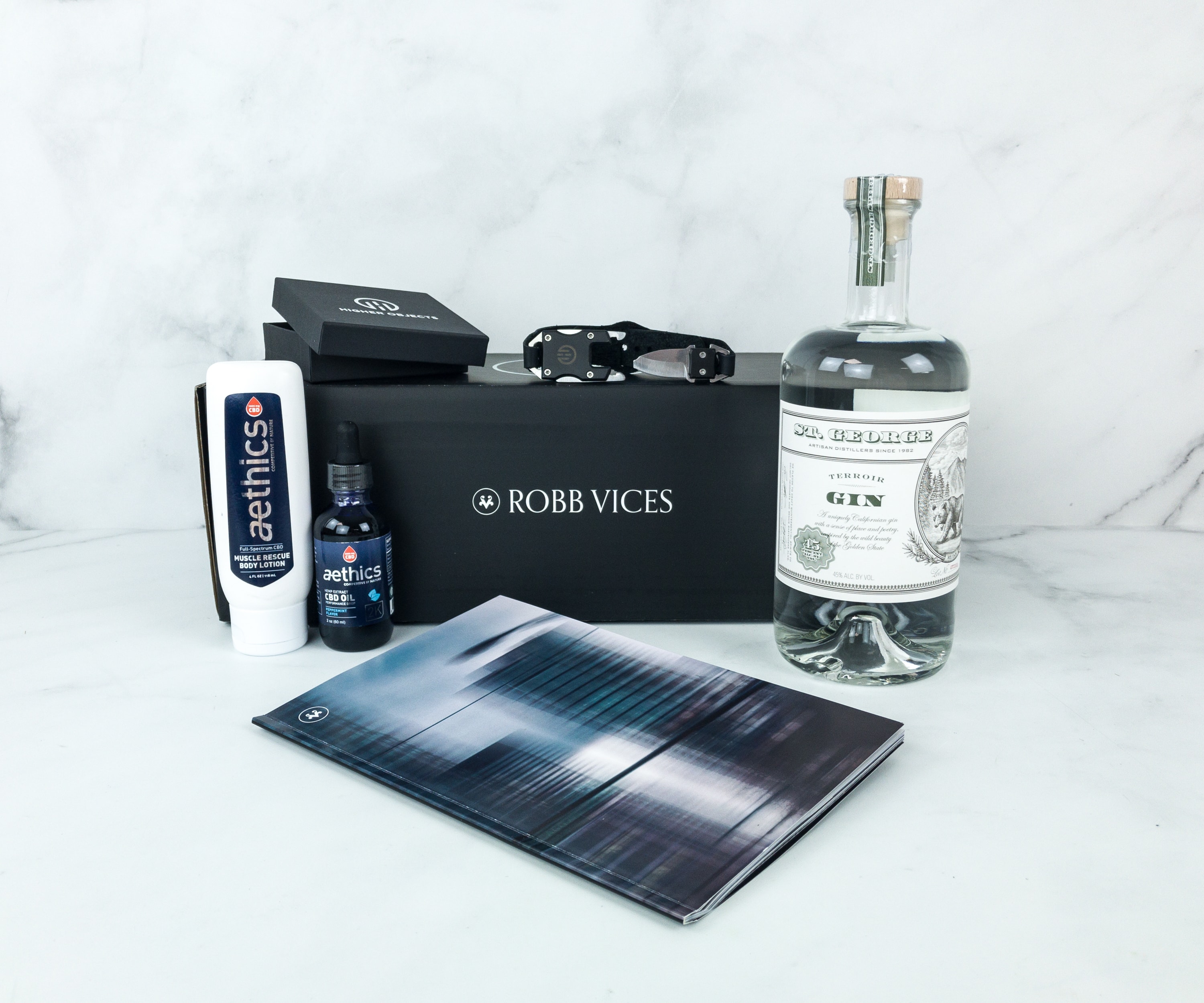 Everything in my March 2019 Robb Vices box!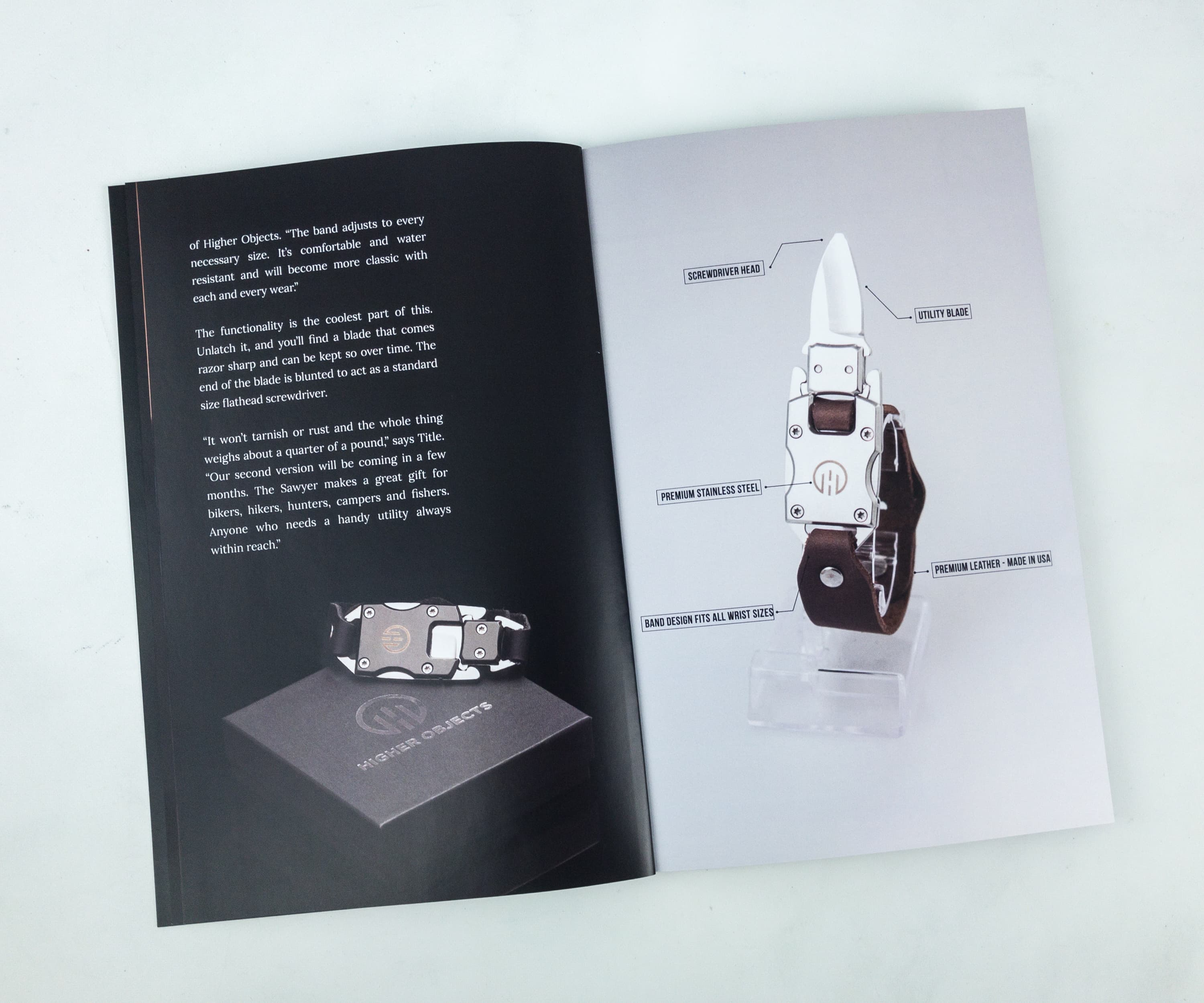 The Sawyer Utility Bracelet ($49) This month's featured item is a multi-function accessory created by a lifestyle brand that combines great design with everyday functionality.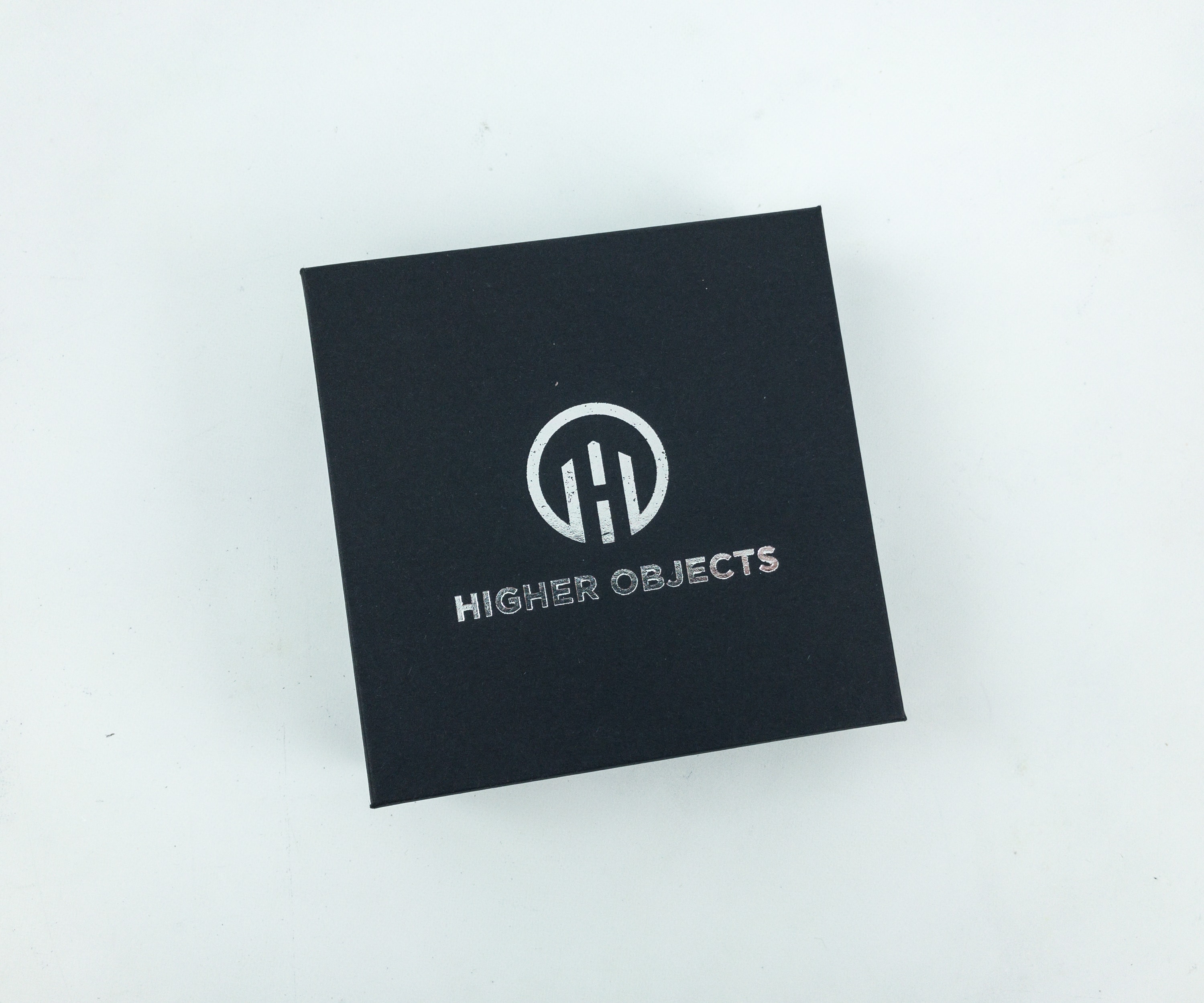 The item comes in a sophisticated black box with the logo of Higher Objects printed on top of it.
Inside the box is the Sawyer Utility Bracelet and an info card, no more, no less!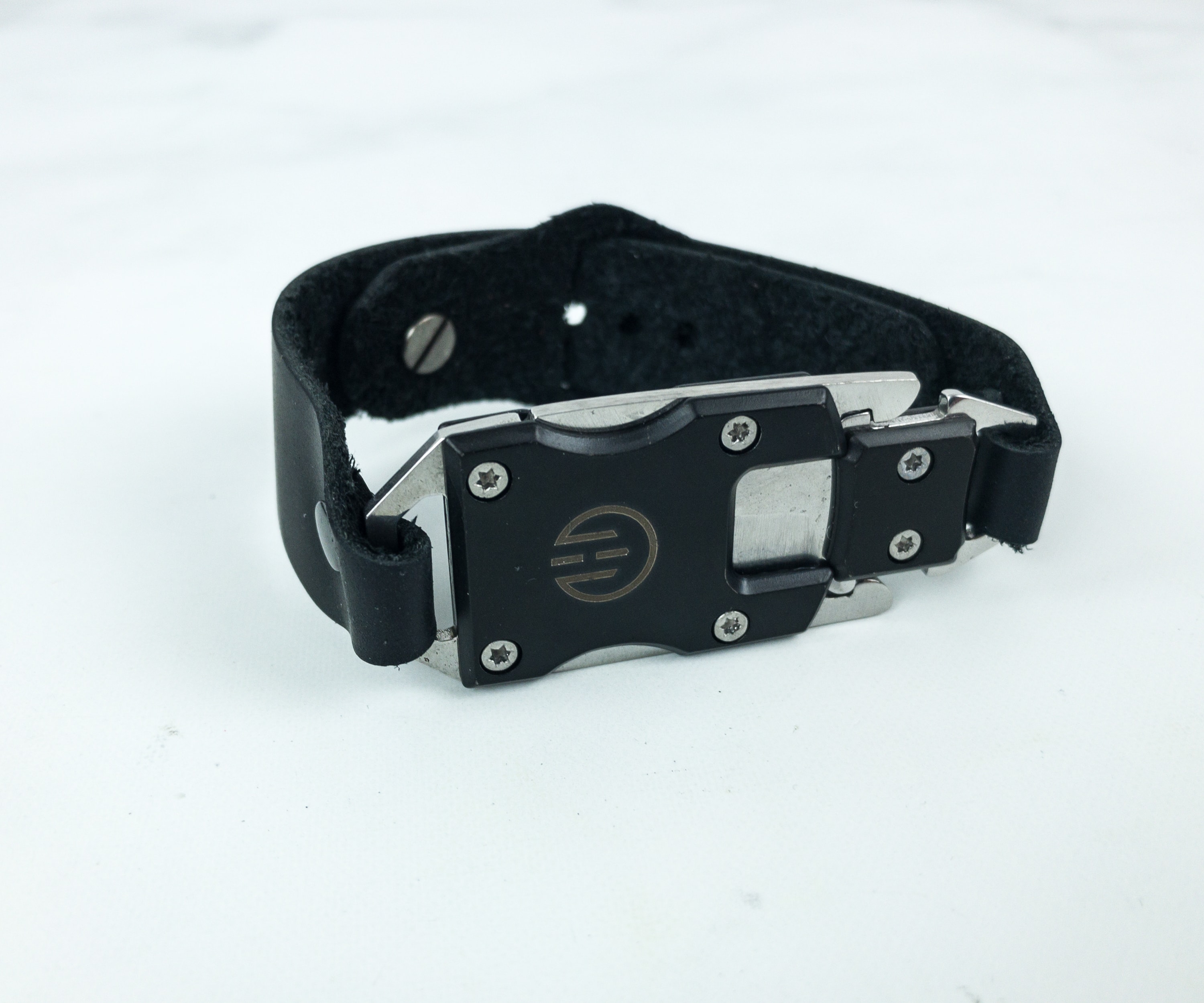 Sawyer bracelet is primarily made from premium quality stainless steel crafted in China and combined with the genuine leather band made in the USA and assembled in Southern California.
This bracelet features a flexible black leather band that you can easily adjust to fit perfectly with your hand.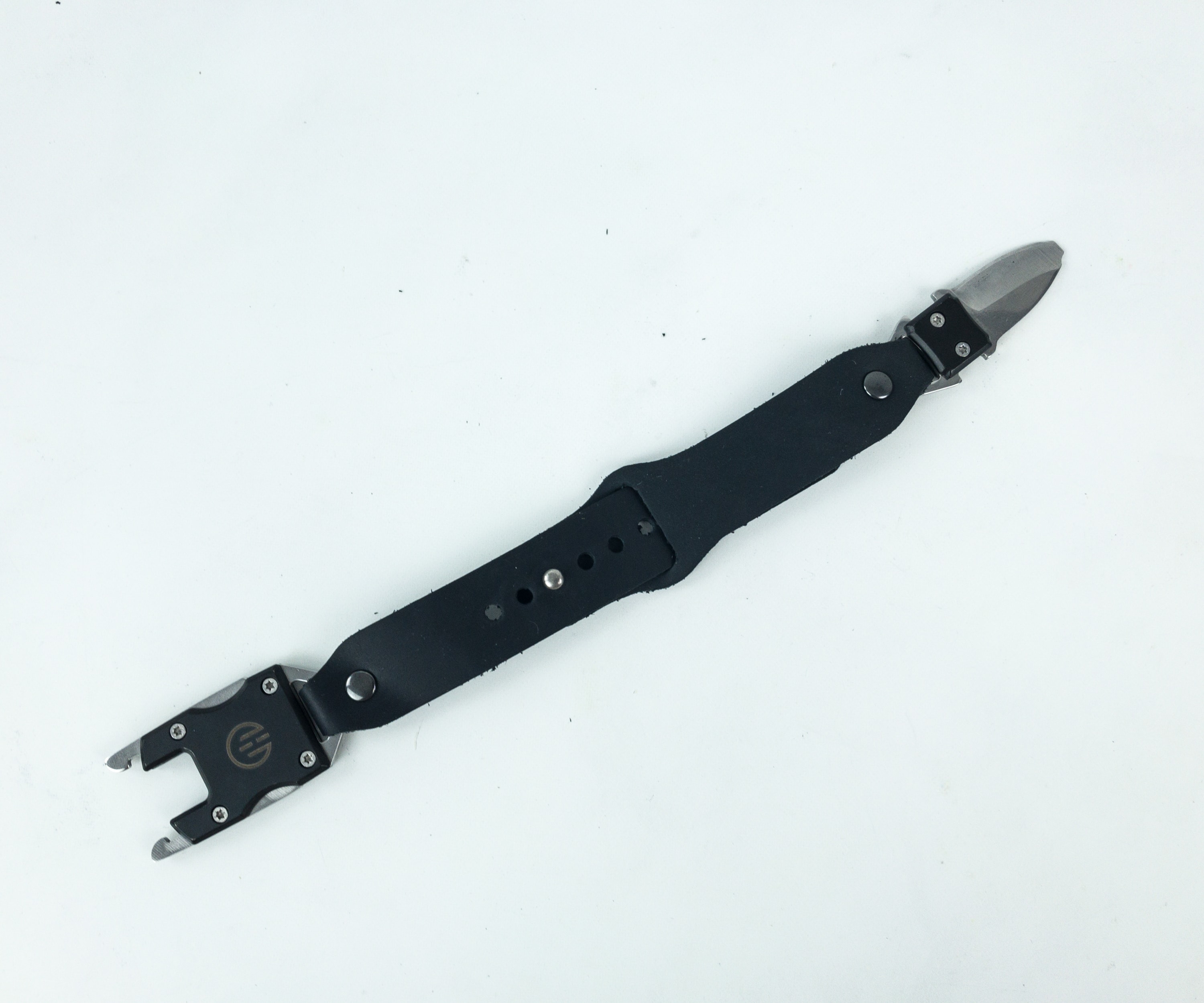 It's also available in a variety of colors such as black, gold, and silver. Plus its very versatile too, because it can be paired easily with sporty, rugged, or casual attire.
Featured on this end of the bracelet is an inch length sized razor sharp blade with flat screwdriver head, which comes so handy.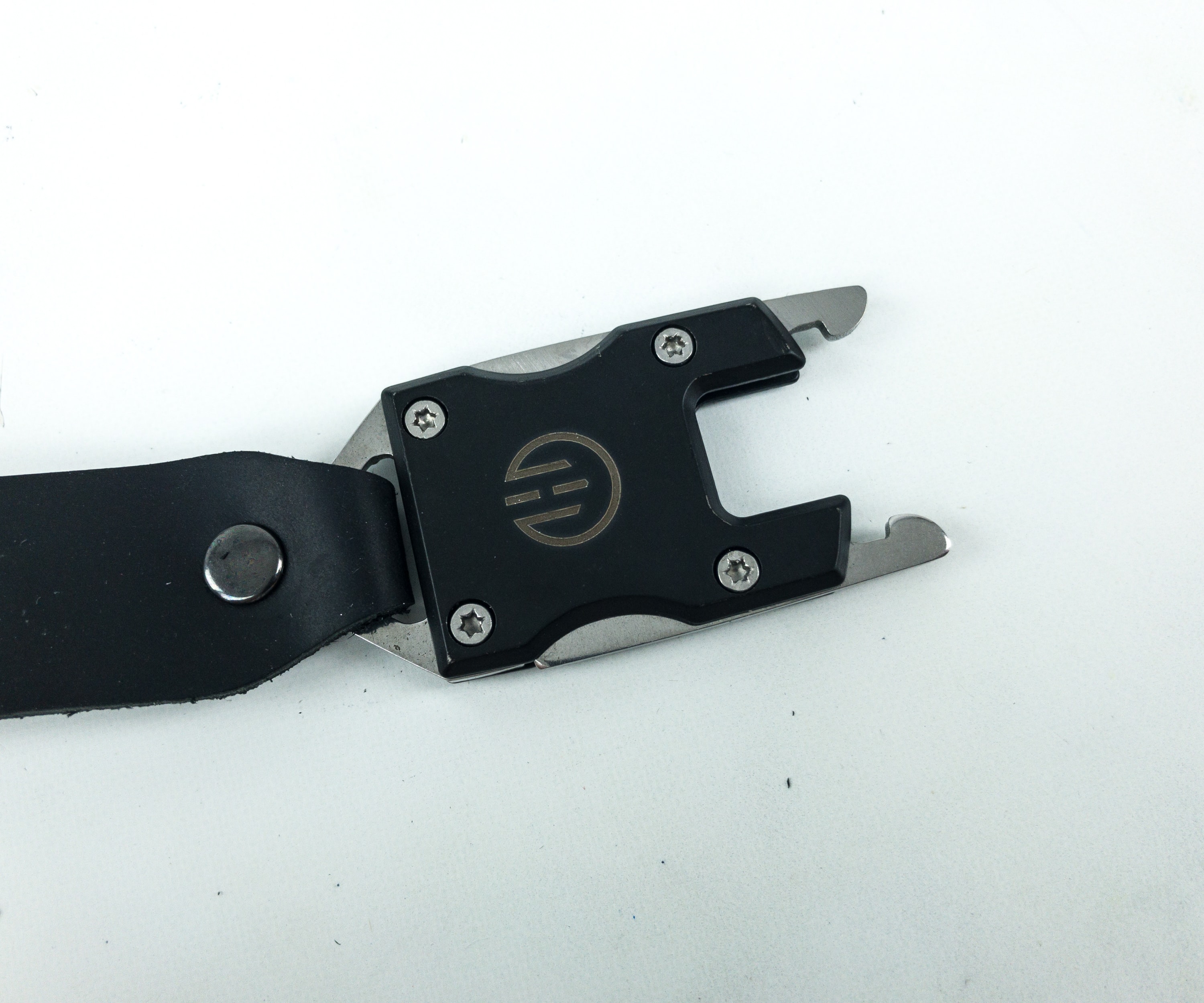 The other end of the bracelet functions as the lock, but can also be used as a bottle opener too!
It would really be a great accessory for bikers, hikers, hunters, campers, and fishers. A truly handy utility tool that's always available within reach and perfect for my main gig – unboxing!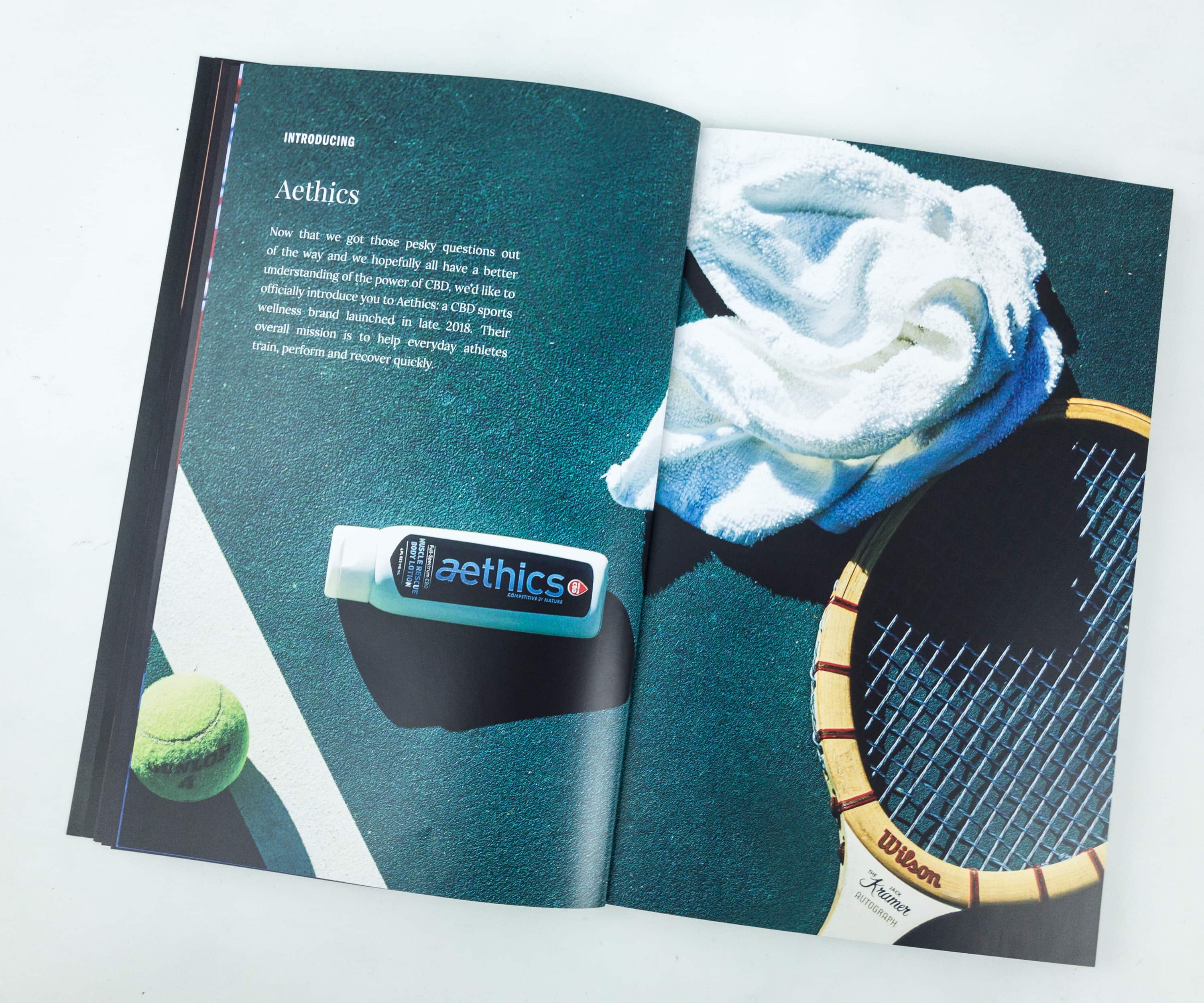 Introducing Aethics, a CBD sports wellness brand launched in late 2018 with a mission to help athletes train, perform, and recover quickly.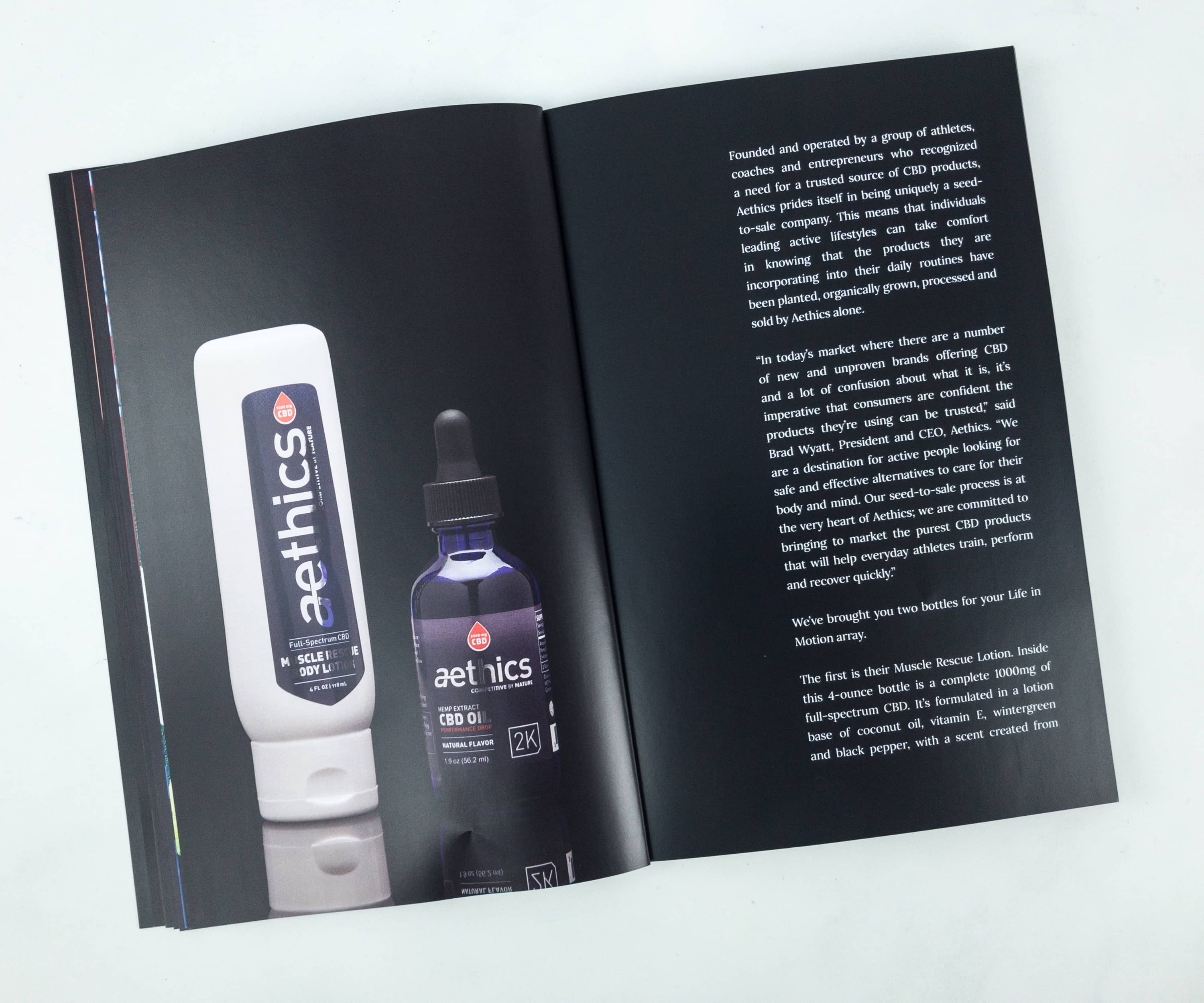 Introducing the Aethics body lotion and Oil.
Aethics Muscle Rescue Body Lotion ($59.95) It's a 100% all-natural, all-organic lotion that features refined shea butter with Vitamin E, wintergreen, peppermint, rosemary, and 1,000 mg of CBD for fast-acting pain relief. (That's for the entire bottle.)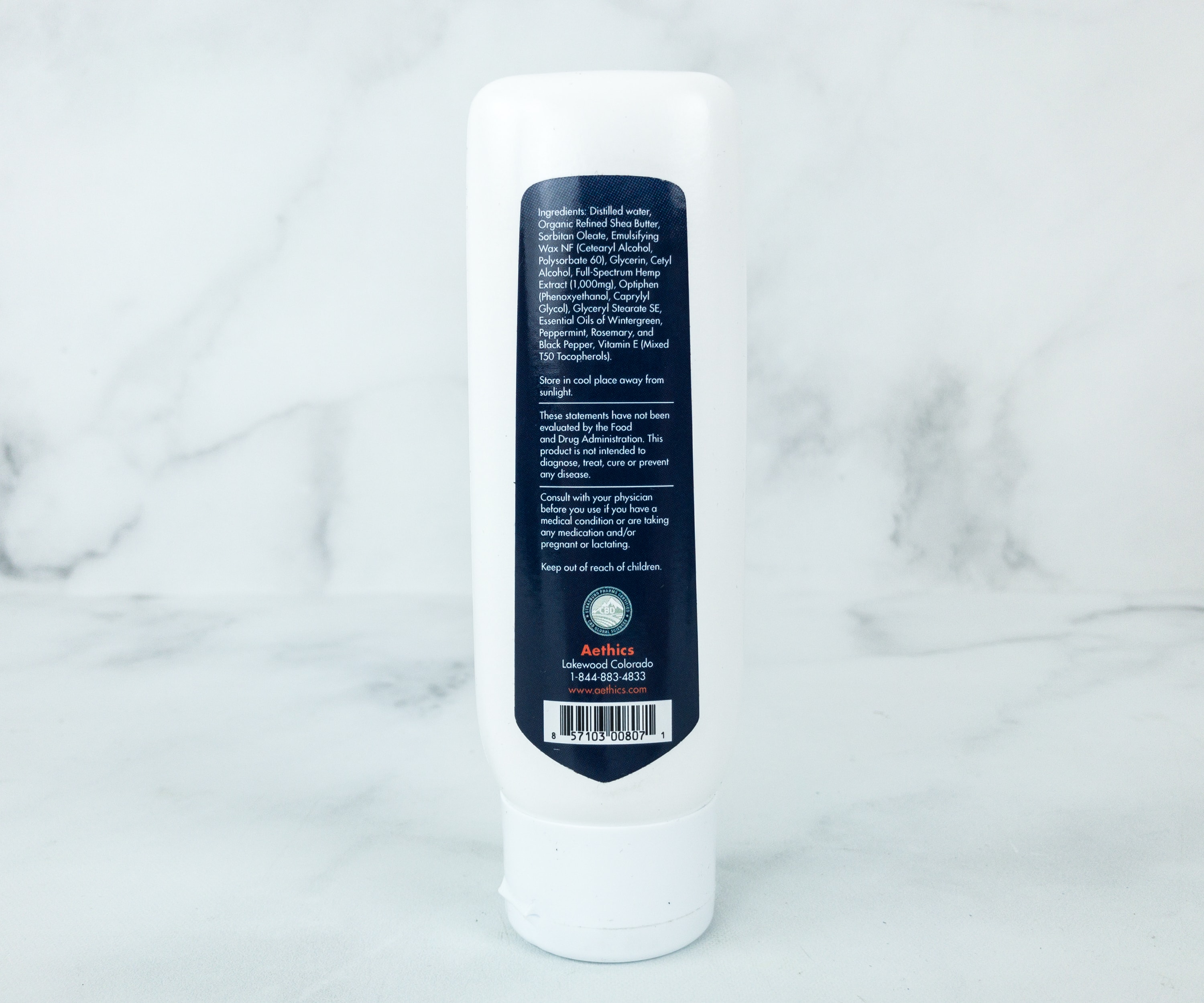 To use simply apply a dime-sized amount of lotion on the affected part and rub it into your skin thoroughly! It's kind of smelly but does the job.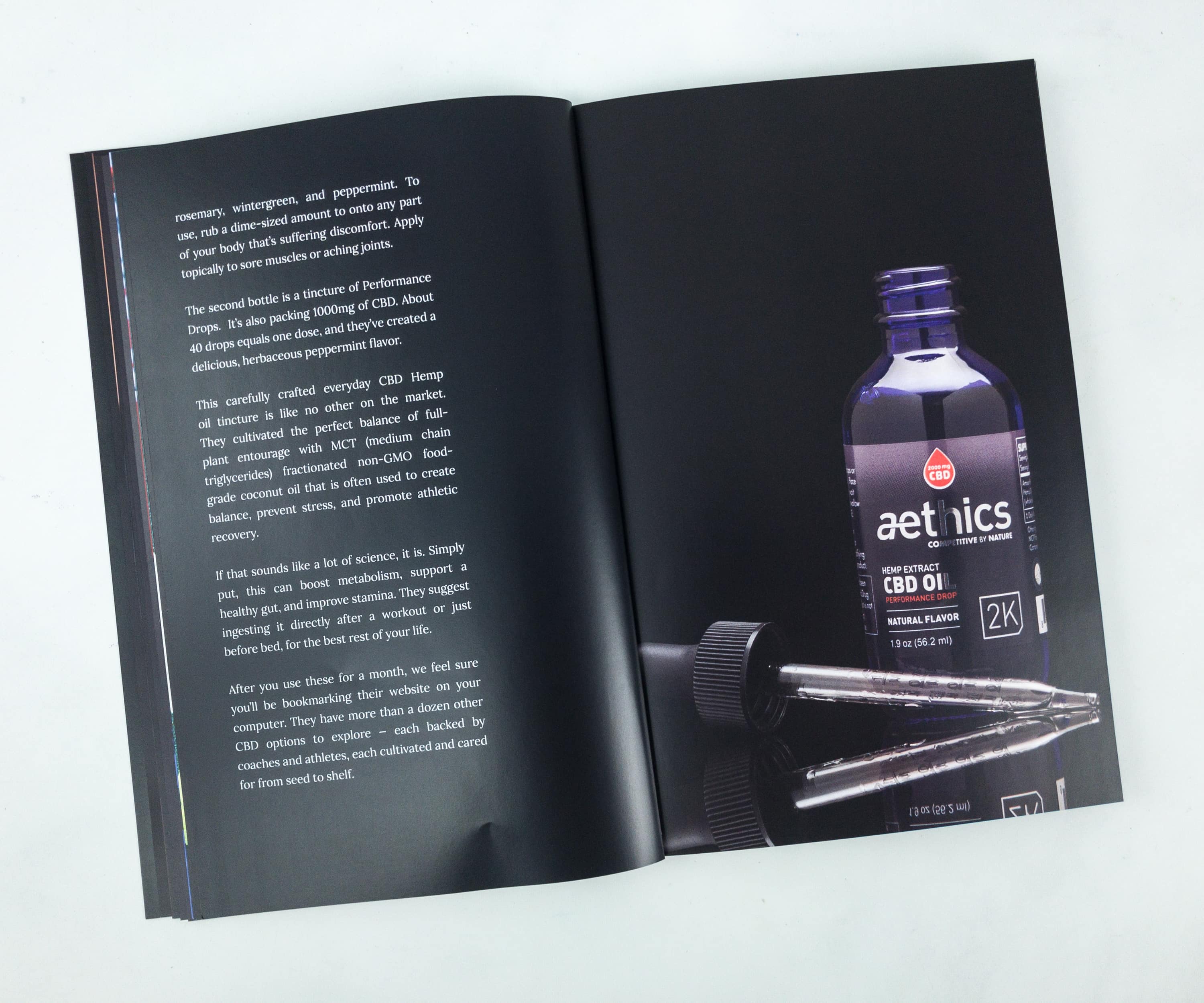 Here's a more brief information about the Aethics CBD oil.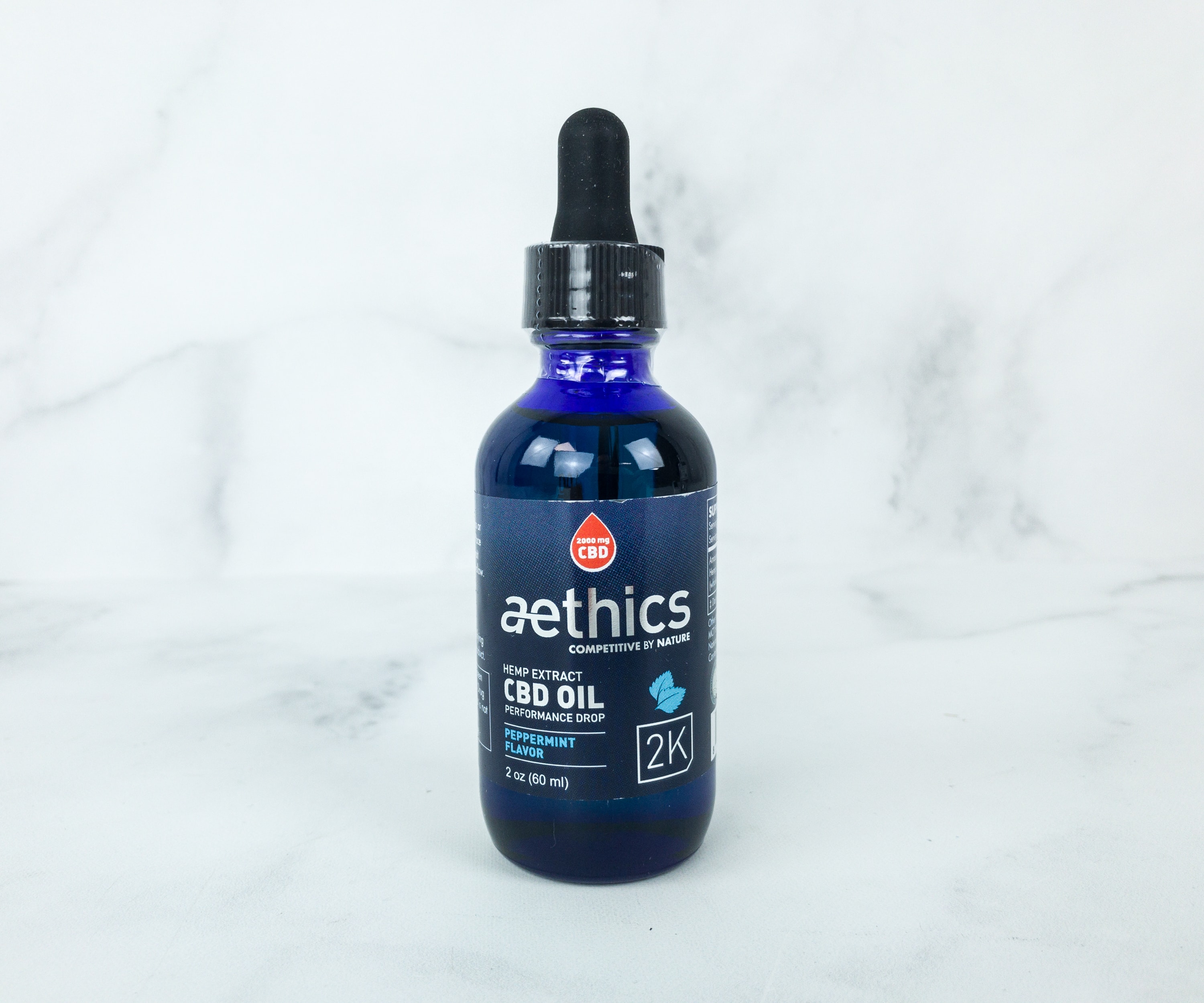 Aethics CBD Oil ($119.95) This CBD oil performance drop from Aethics is primarily made from all-natural, gluten-free, and Strasburg certified with natural flavors, grown in Rocky Mountain well-water.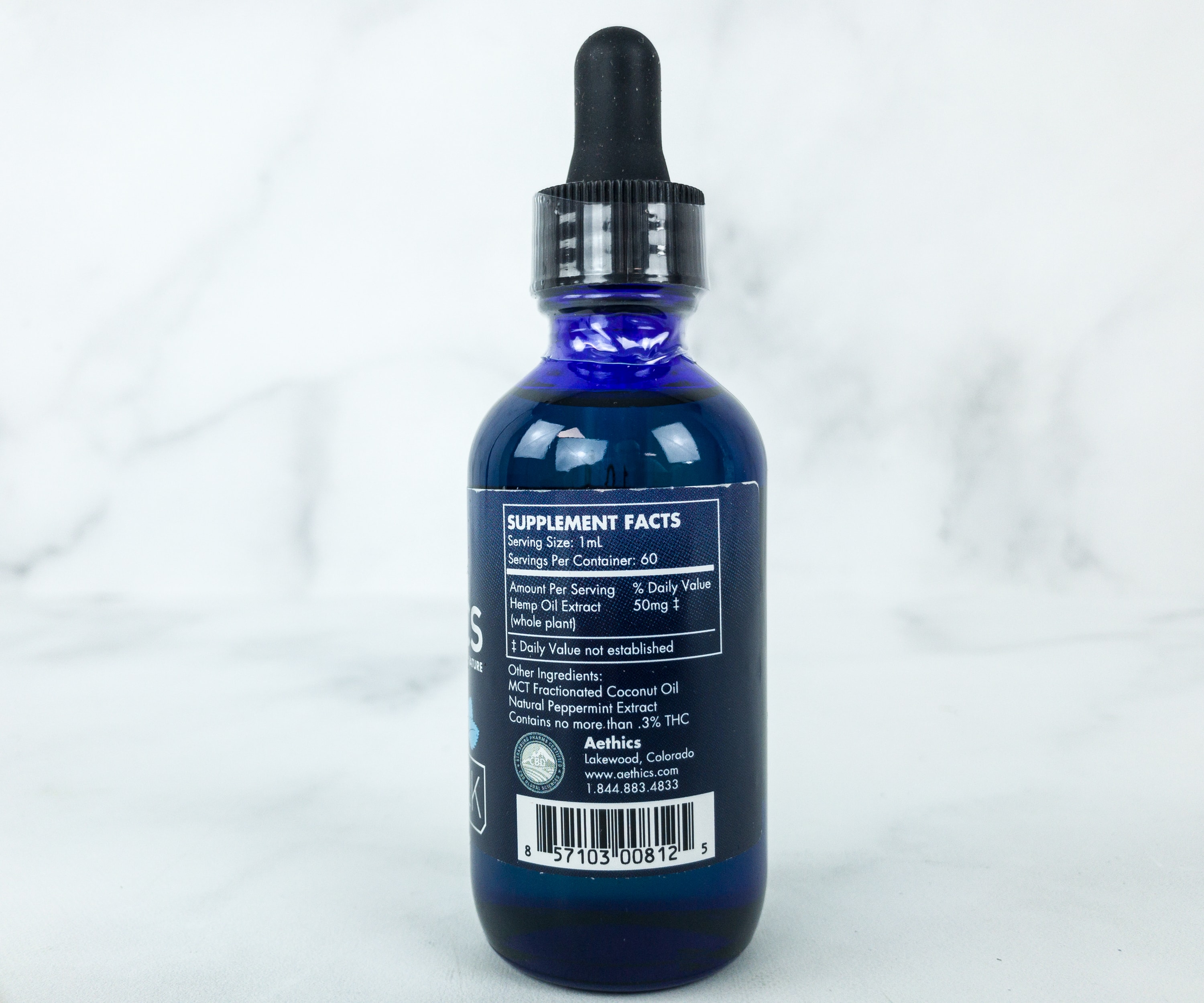 It also includes MCT fractionated coconut oil and natural peppermint extract with no more than 0.3% THC.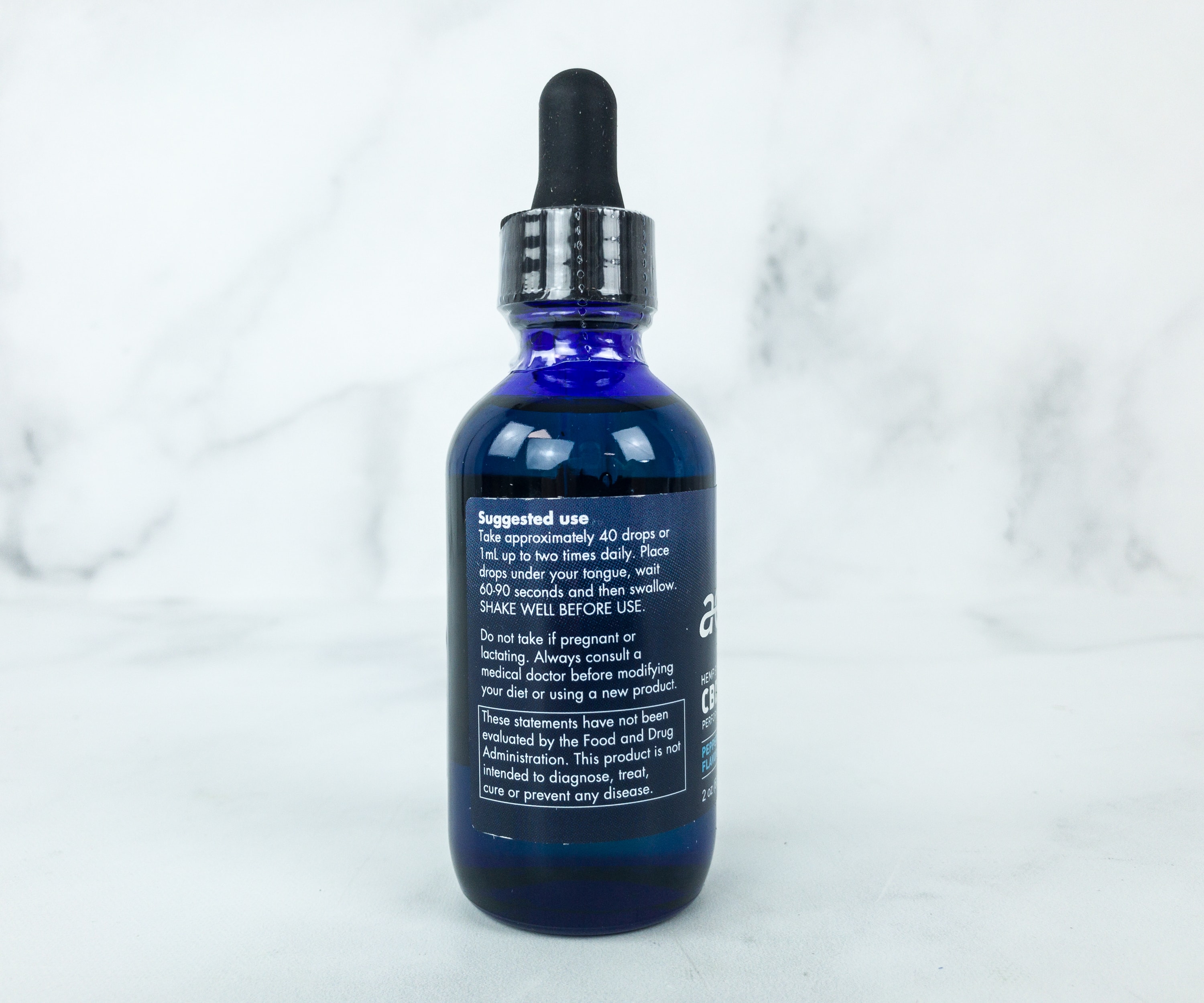 To use, simply place the drops under your tongue, wait for 60-90 seconds and then swallow. I gotta say, it still pretty much tastes like weed. An entire dropper is 50 mg, which is quite a bit (most gummies are 10 mg) – so this should go a long way. This one isn't totally THC free – so avoid if you need drug tests performed. It's definitely helpful for relaxing, anxiety, migraines, and body aches & pains. It's pretty much middle age magic.
This part of the booklet introduces us to the spirits company that was founded 37 years ago, St. George Spirits.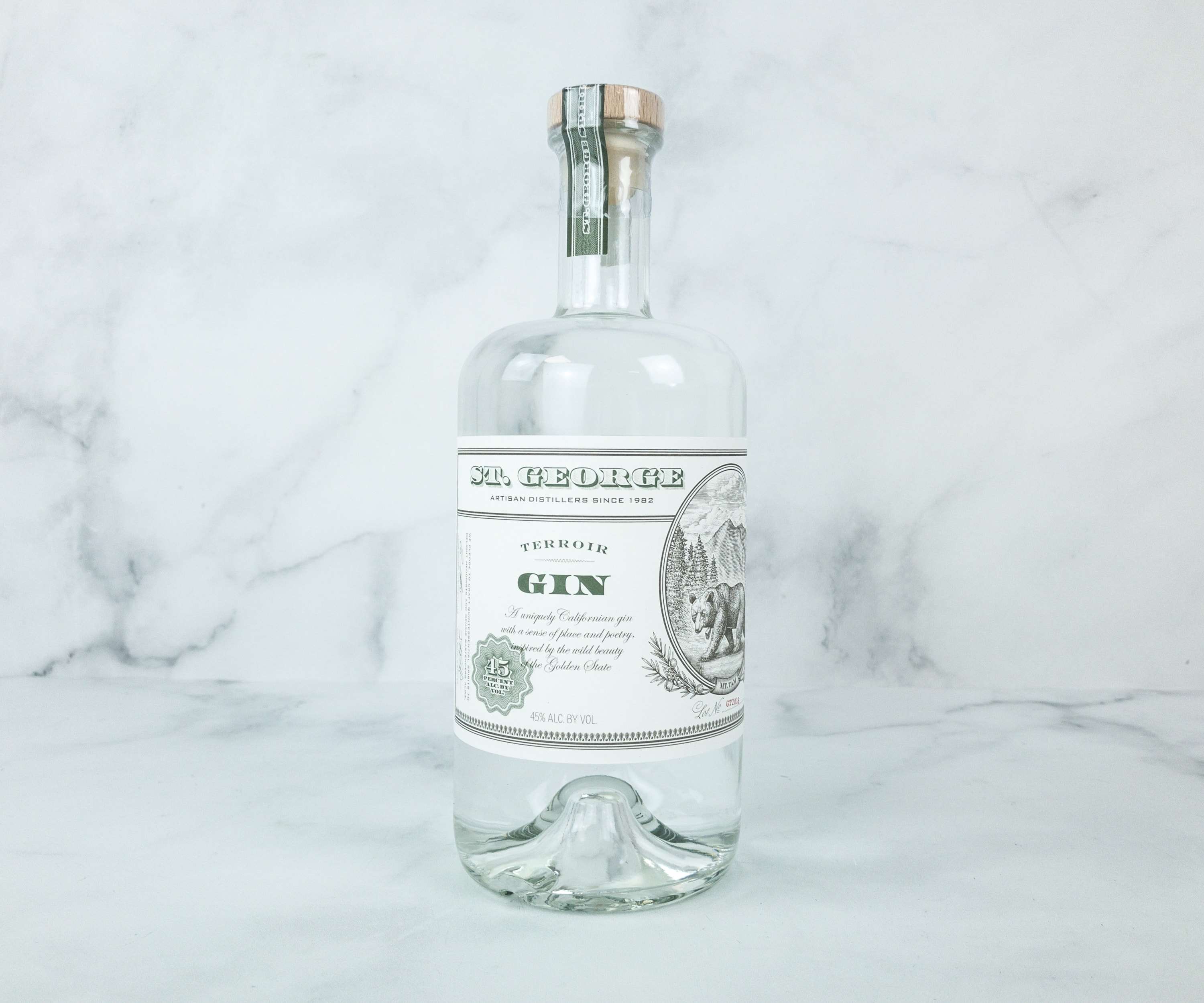 St. George Spirits Gin.  It's an award-winning, delectable, high spirited gin that features an ultra woodsy notes of Douglas fir, California bay laurel, sage, and a hint of citrus. It tastes just like Northern Cali!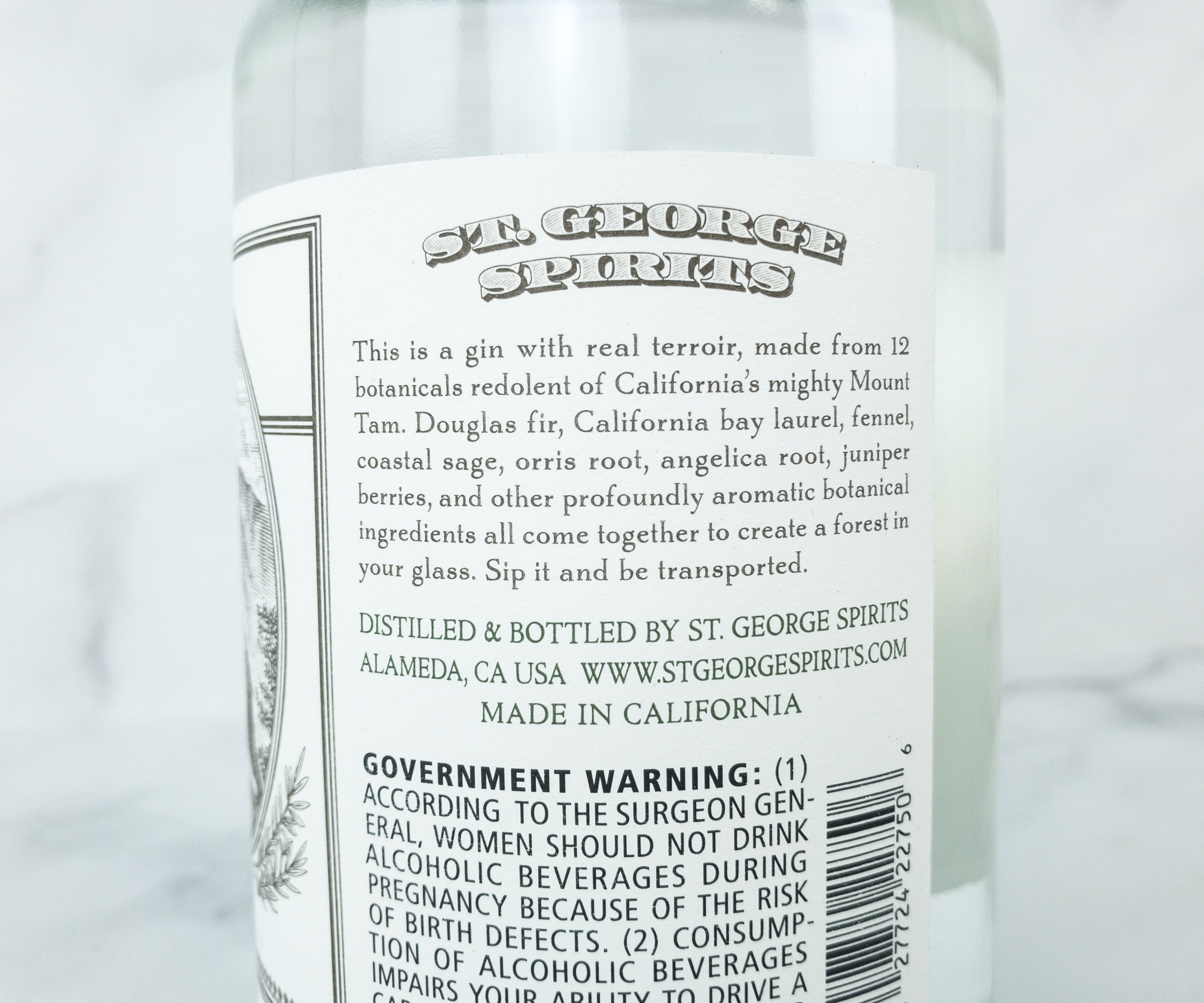 This gin also contains fennel, coastal sage, orris root, angelica root, juniper berries, and other profoundly aromatic botanical that creates a majestic forest effect in your glass.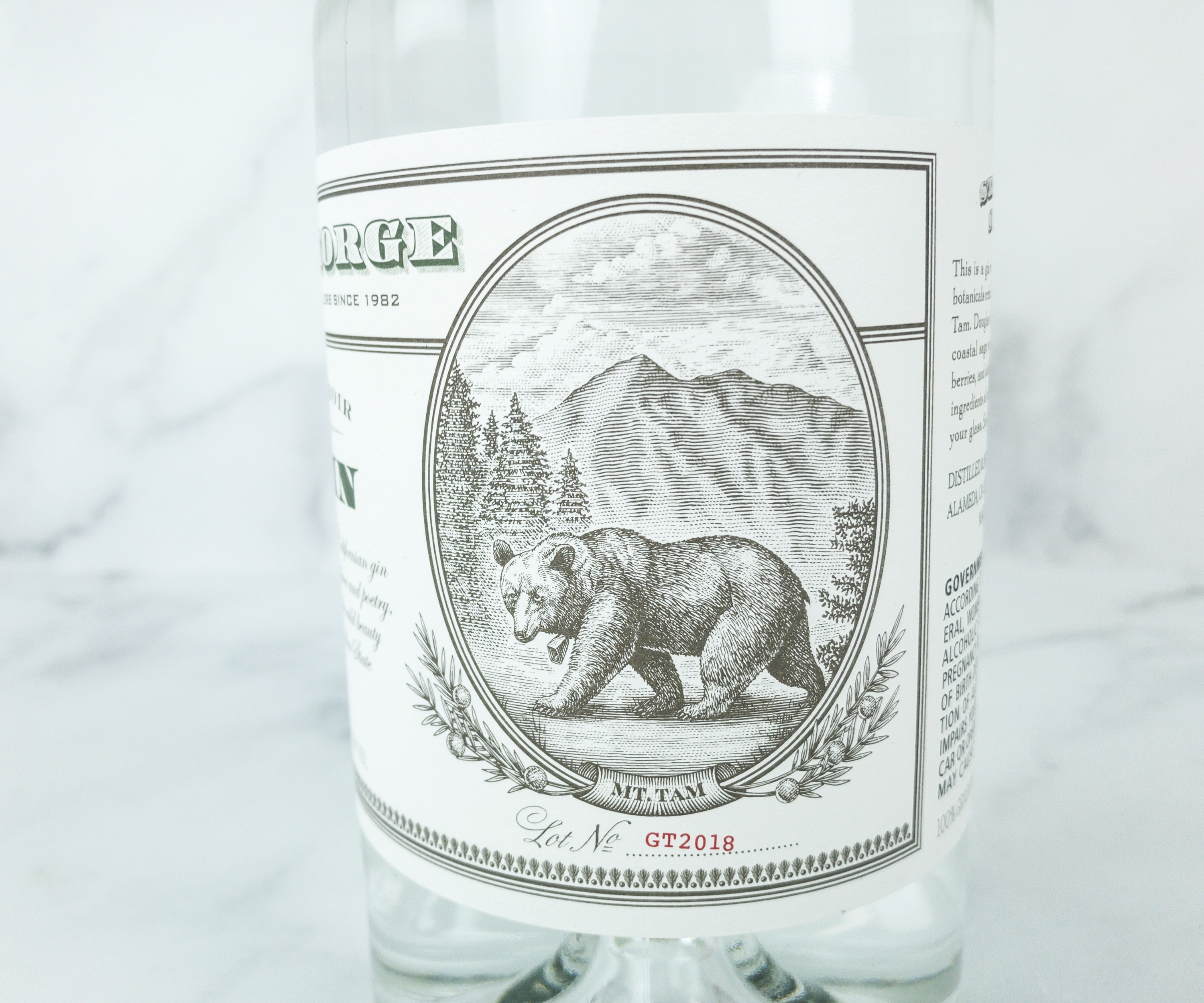 Featured on one part of the label is the famous California grizzly bear that is usually found in the forest of Mount Tamalpais.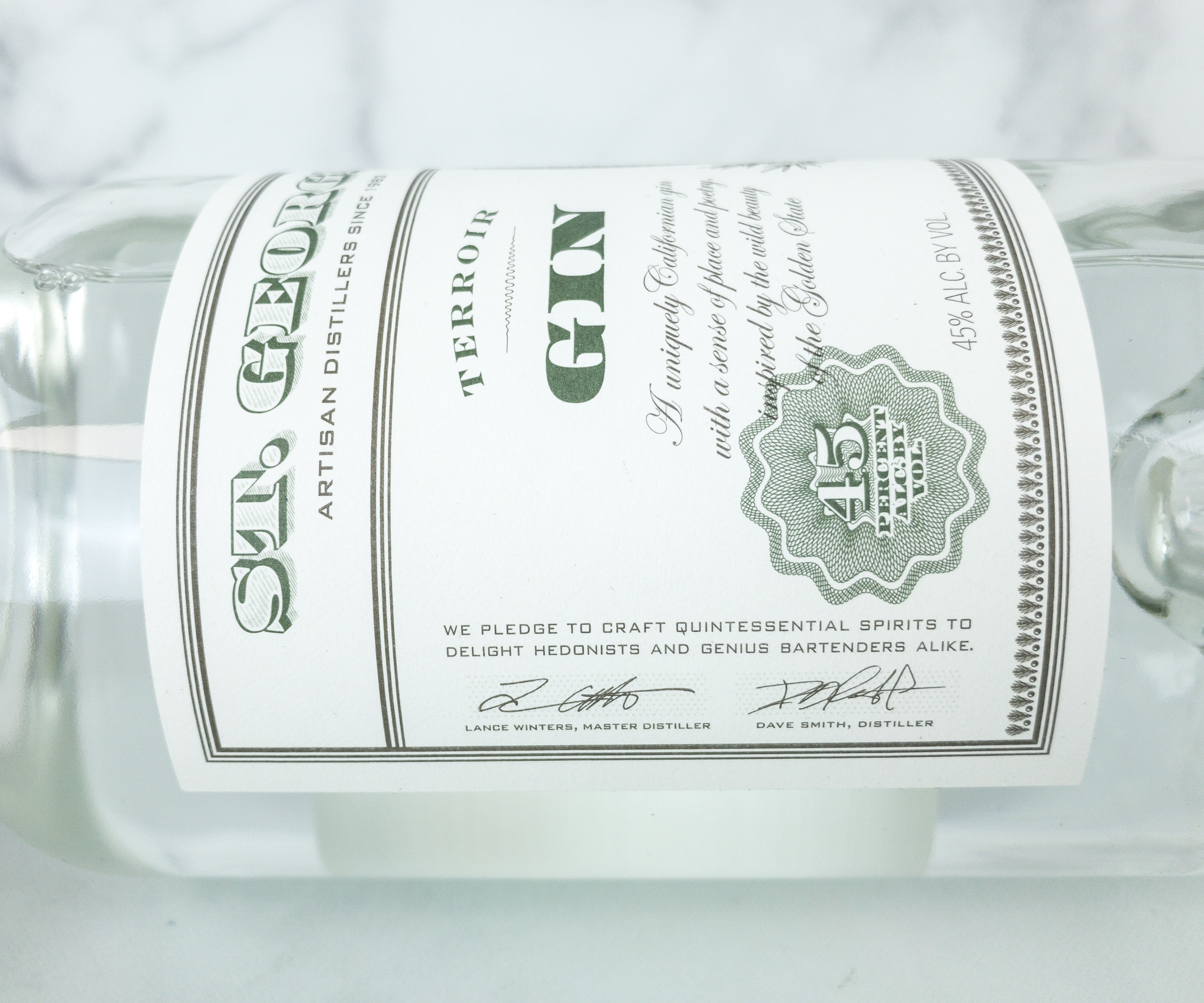 The master distiller of St. George Spirits also pledges to craft quintessential spirits to delight hedonists and genius bartenders alike.
Here are some cocktail ideas you can make using the St. George Spirits Gin!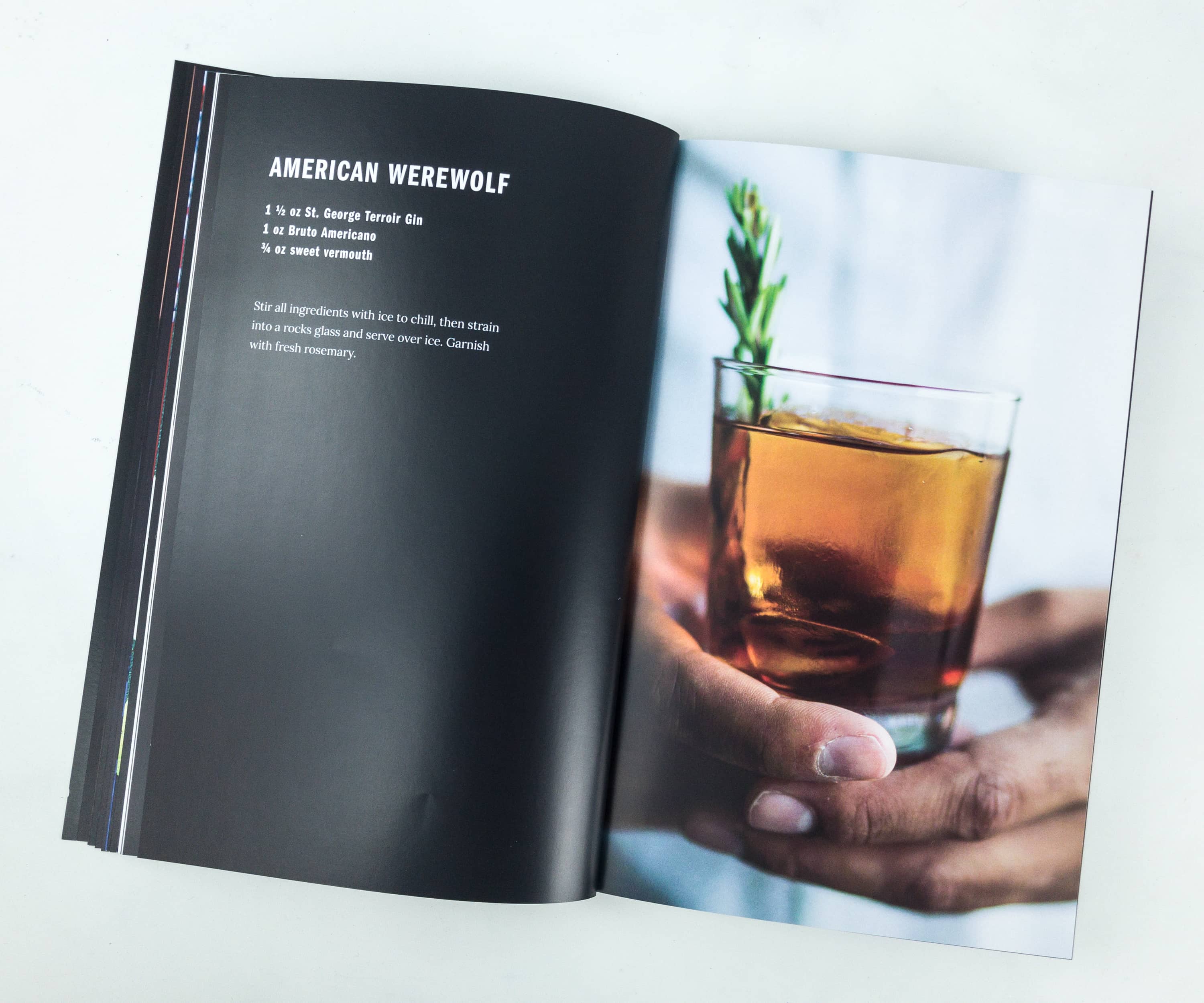 Creating your own American Werewolf, all you need is a Sweet Vermouth, Bruto Americano, and St. George Spirit Gin mixed together on a glass of ice and garnish with fresh rosemary.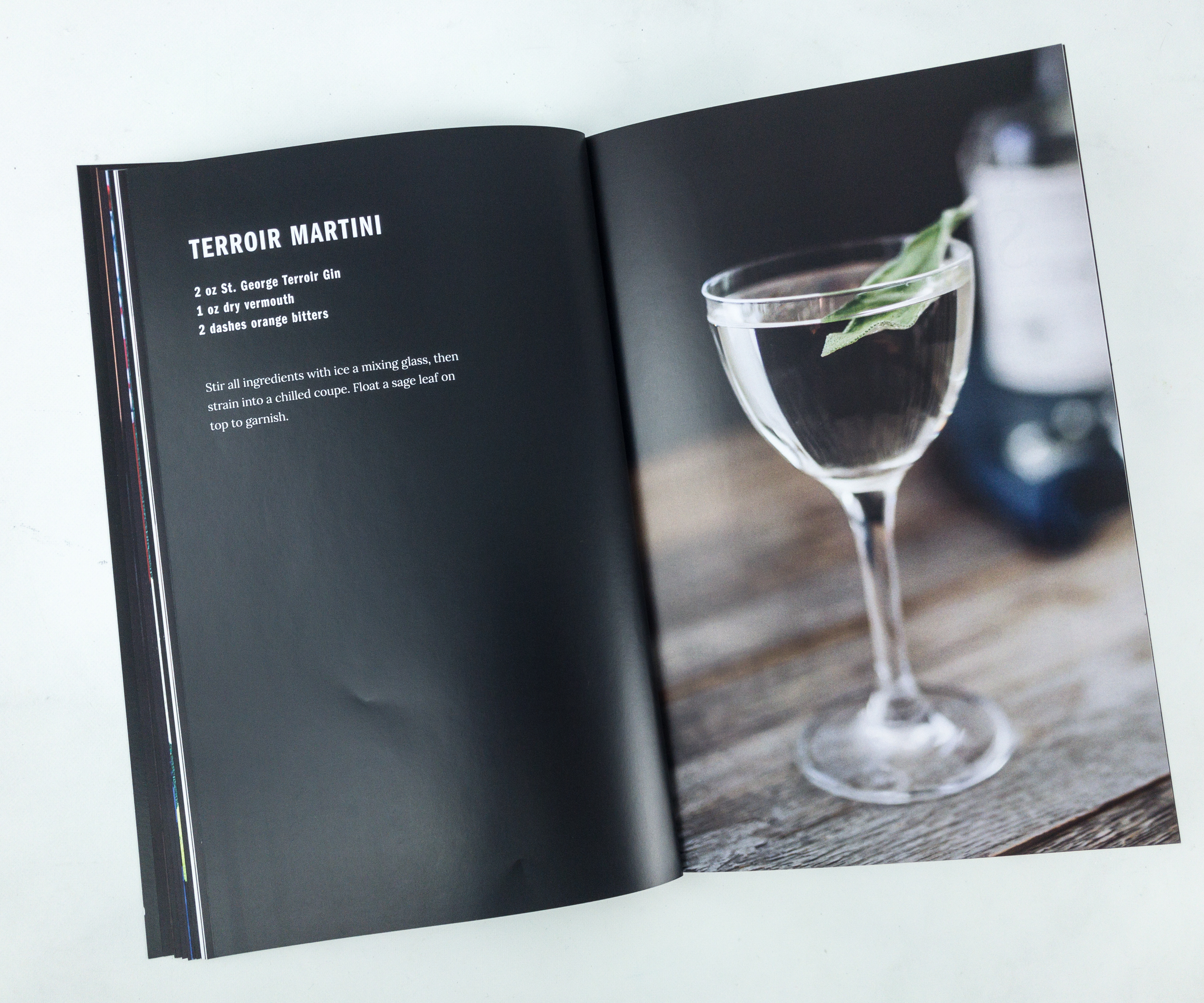 Using 2 oz. of St George Terroir Gin, 1 oz. of dry vermouth, and 2 dashes of orange bitters, we can already make our own Terrori Martini. So easy, and so yummy!
As always, Robb Vices brought another impressive curation of premium quality and highly sophisticated items. This subscription is really known for its unique and delightful set of products that is so useful and very stylish too. I find this month's box really amazing with its lovely gin from St. George, a pair of CBD essentials from Aethics, and the trendy multi-function bracelet from Higher Objects. Not to discount also the elegant looking booklet that provides a lot of useful information about each and every product, and even included some recipe to create your own cocktail mix. This subscription is definitely an awesome way to indulge in extravagant goods and it also makes a perfect gift for anyone who has a sumptuous taste! We think subscribers that haven't tried CBD yet will be intrigued and those who already use CBD will enjoy the high-end, potent products.