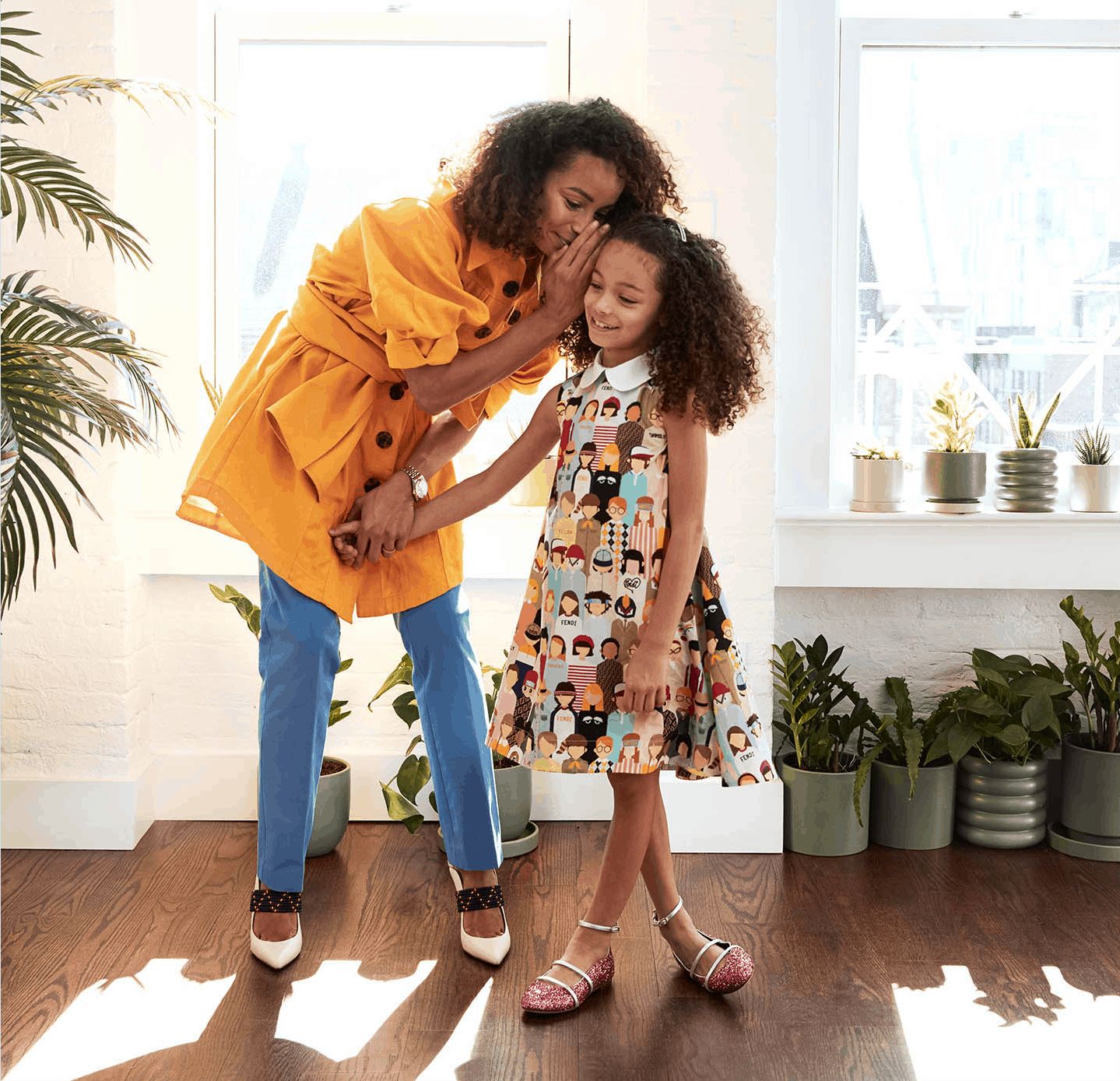 Rent the Runway is launching a new subscription – the Kids program! Rent the Runway Kids will have inventory for girls that are 3-10 years old and can also be rented via Unlimited Extra Spot(s) or Update Add-On(s).
Stay in the know and get first dibs on our launch into kidswear. Featuring styles from designer favorites including Fendi, Stella McCartney, Chloé, Marni, Little Marc Jacobs and more, soon you'll be able to rent the closet of your kids' dreams, too.
This new subscription is set to launch the week of April 15th. You can subscribe to notifications to get the latest news:
Notify Me about Rent the Runway Kids
DEAL: Get $80 off on 60-Day Unlimited Trial or 20% off your first order! Use the coupon code SOSMART to subscribe.
Here's the FAQ for the new Kids program:
What is the Kids program?

Starting on April 11, 2019, we will allow parents and guardians of children to rent kids items listed on the RTR site.

How can I rent Kids clothing?

Parents and guardians of children can rent kids clothing for your child through the same methods you already do today. Kids items can be rented through our memberships or through Reserve 4 and 8 day rentals.

Can I rent Kids clothing via my Unlimited Extra Spot(s) or Update Add-On(s)?

Yes! You can rent Kids clothing via your standard Unlimited membership or with an Unlimited Extra Spot, or via your standard Update membership or with an Update Add-On.

Will Kids items be available for members to purchase (Try to Buy)?

Yes! Most Unlimited and Update pieces, including Kids clothing items, are available to buy. Your membership allows you to purchase pieces you have at home for an exclusive members-only discount off the retail price. When you purchase a piece, it is final sale.

What if the Kids item(s) I receive don't fit my child?

We understand size can be tricky. If you receive the Kids item(s) and they do not fit, please head to our self-service swap for Reserve (located in your Order History). For Unlimited and Update, contact our Customer Experience team by emailing [email protected] We will work with you to get you a size that works for your child.

What kind of Kids clothing is going to be available?

At this time, we are launching with inventory for girls that are 3-10 years old. We are continuously adding new categories to fill our subscribers needs. If you have feedback or product recommendations, please email our team ([email protected]) or chat us.

Will Kids items be available in your retail locations?

We will not be offering these items in our retail locations at this time.

What happens when I return a Kids Item?

Requests for feedback are automatically generated after the return of each rented item. Users must answer at least the first question in the request for feedback (whether or not the rented item was worn), but may choose to skip the remaining questions.

What if my Kids item(s) gets dirty?

We understand that some wear and tear may be inevitable, and the $5 insurance fee covers minor stains and damage. (Insurance is included for Unlimited and Update members.)
Here's a peek at the upcoming Kids collection:
Code applies 20% off first RTR Reserve rental and reduces Update to $69 (1st mo. only), OR reduces Unlimited to $119 (1st and 2nd mo.). Valid only for new customers. Cannot be applied to PRO, existing memberships, existing orders, purchases of gift cards, gift credits, bridal packages or services, or other items for sale. Offer subject to end without notice.