Petit Vour is a monthly vegan beauty subscription box sending the "crème de la cruelty-free." Petit Vour is $18 a month for 4-5 cruelty-free and non-toxic beauty products, mostly deluxe sample sized but with the occasional full-sized item. Prepay for 12 boxes and the price drops to $15 a box! Each box will have a value of between $45-$60. Petit Vour has around 30 ingredients that they pledge NOT to put in boxes and of course, each item must be vegan and cruelty-free. You can find that list of banned ingredients here.
The Petit Vour Beauty Box is made for the beauty devotee whose lifestyle leans toward compassion.
Each month we'll share the best in plant-based beauty, culled from beauty's kindest. Inside you'll find generously-sized products (personalized to your beauty profile) for you to apply, blend, buff, lather, soak, and spray.
DEAL: Save 25% on your first box with coupon code FIRSTBOX!
The items were packed in white paper squiggles. I think Petit Vour does a great job at presenting a pretty box.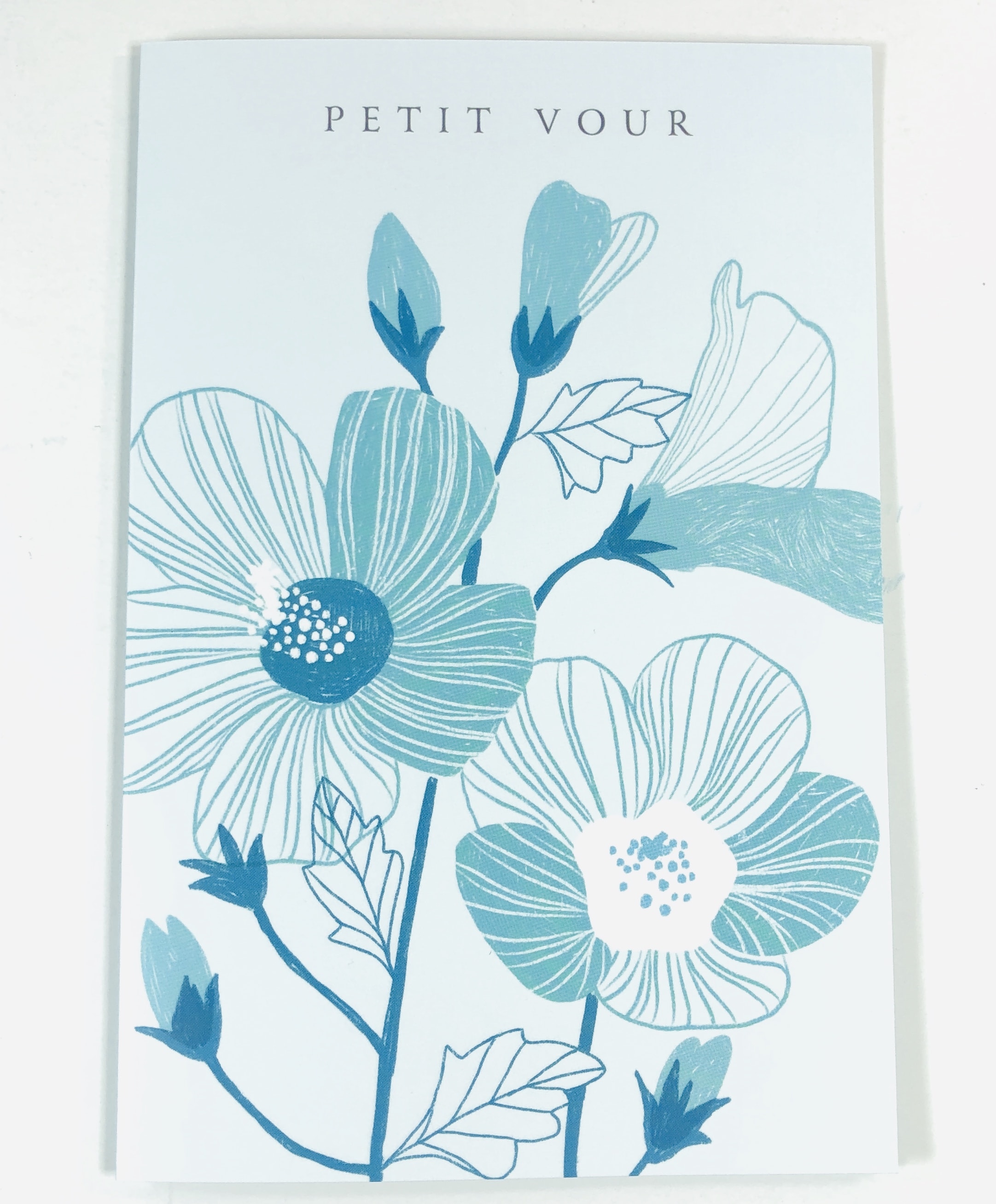 Petit Vour sends a lovely product information card.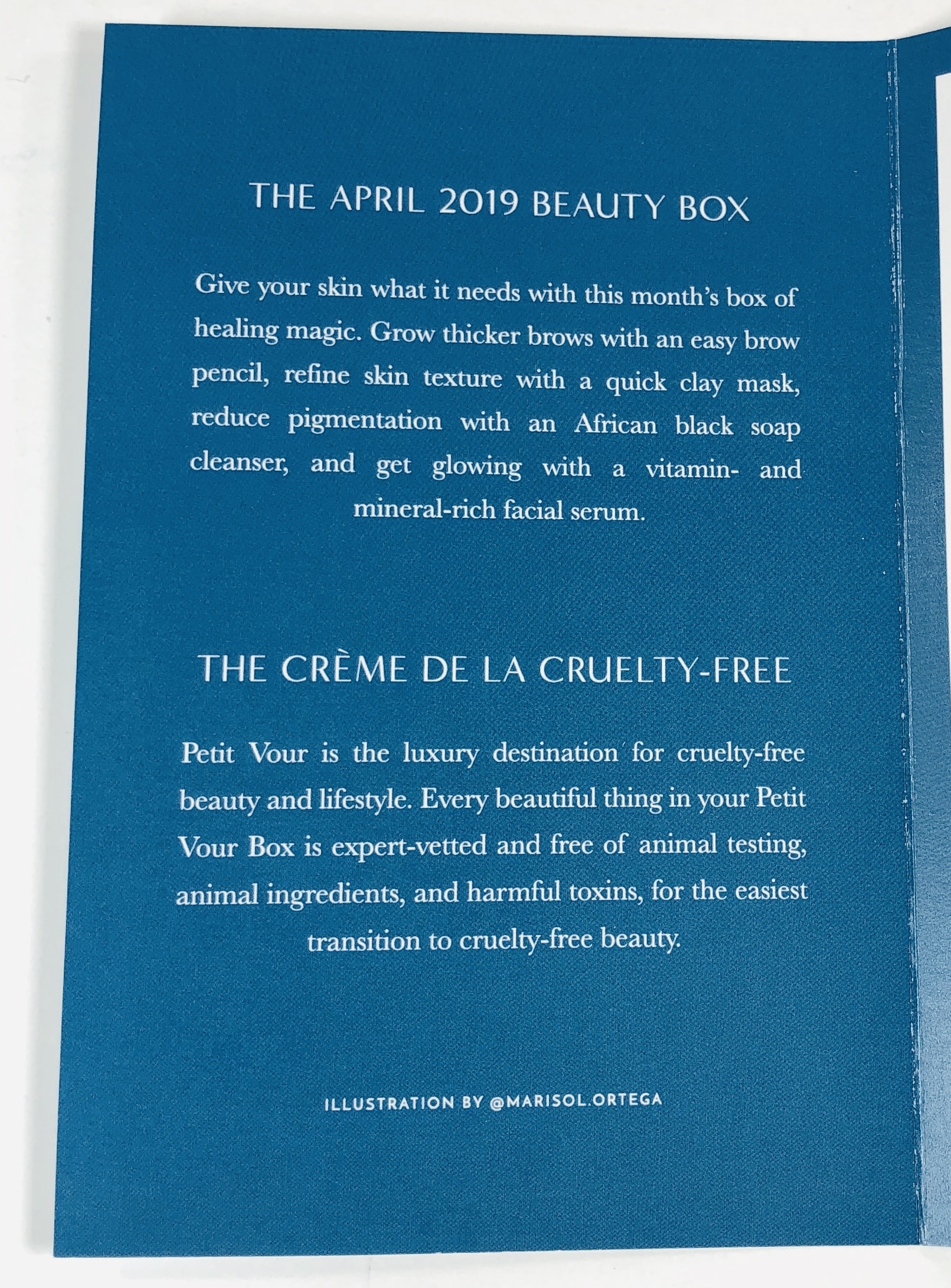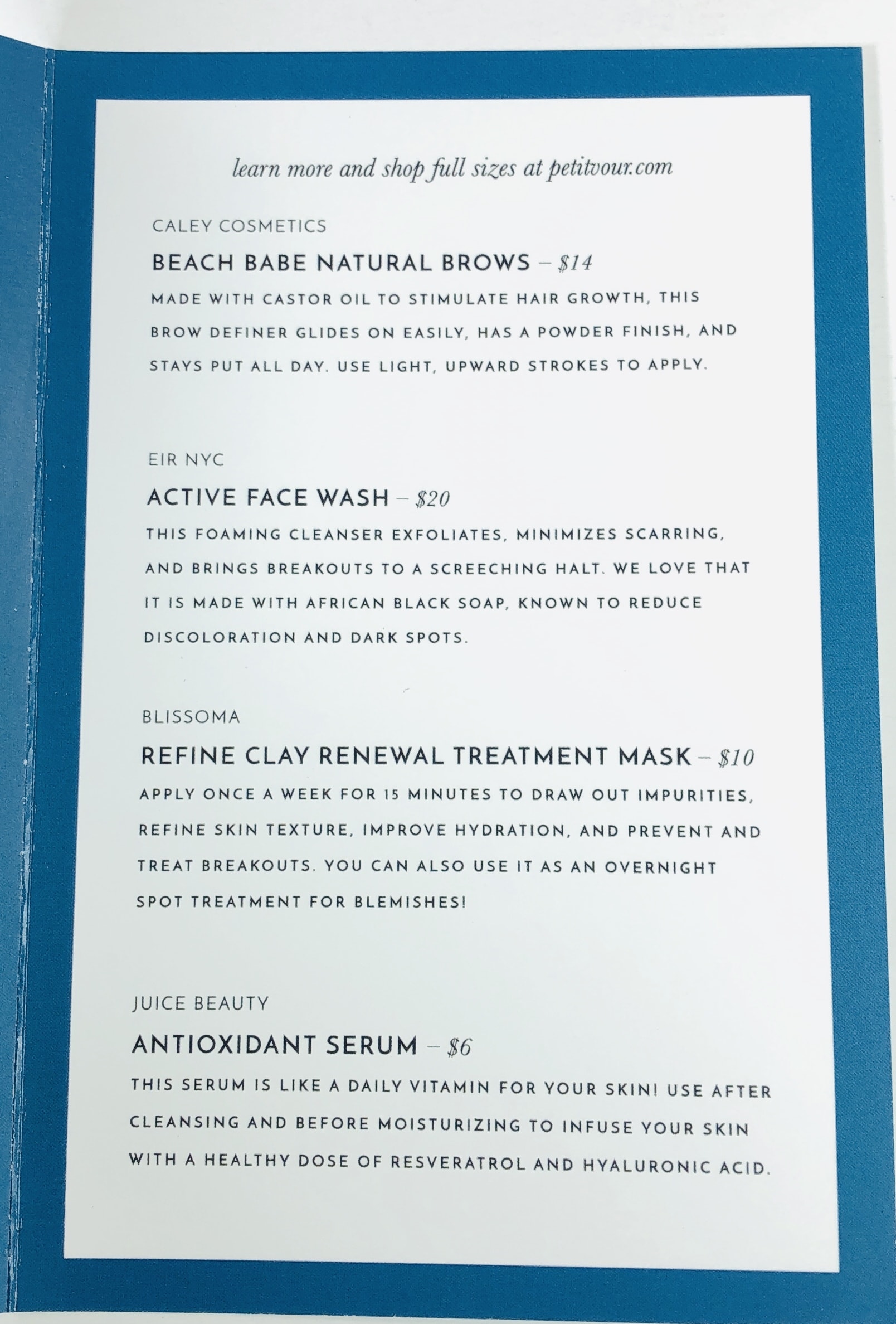 The inside of the card listed each item, some info about the item, and the value.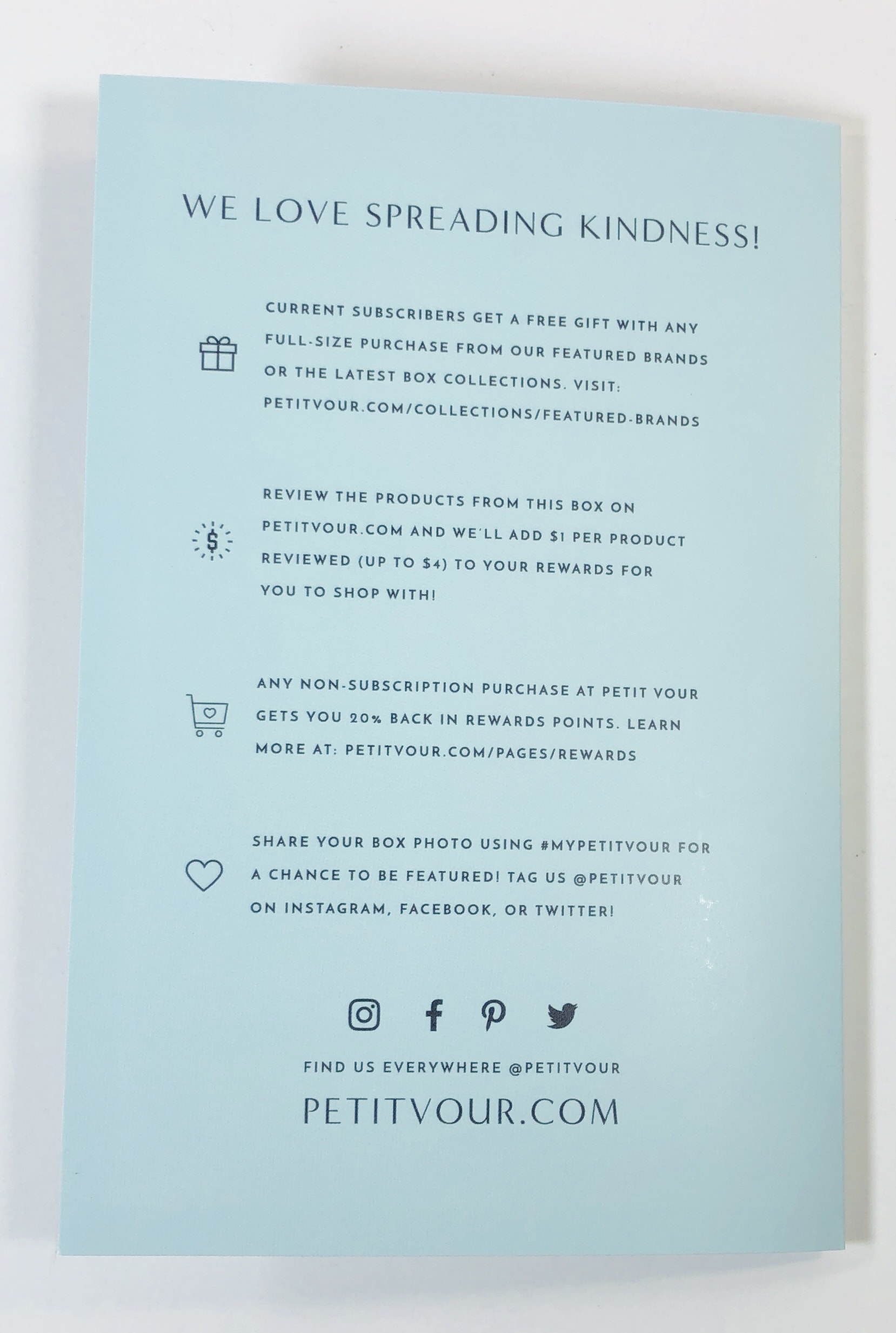 The back of the card gave info on how to earn reward points, plus if you share a photo of your box on social media your picture may be featured!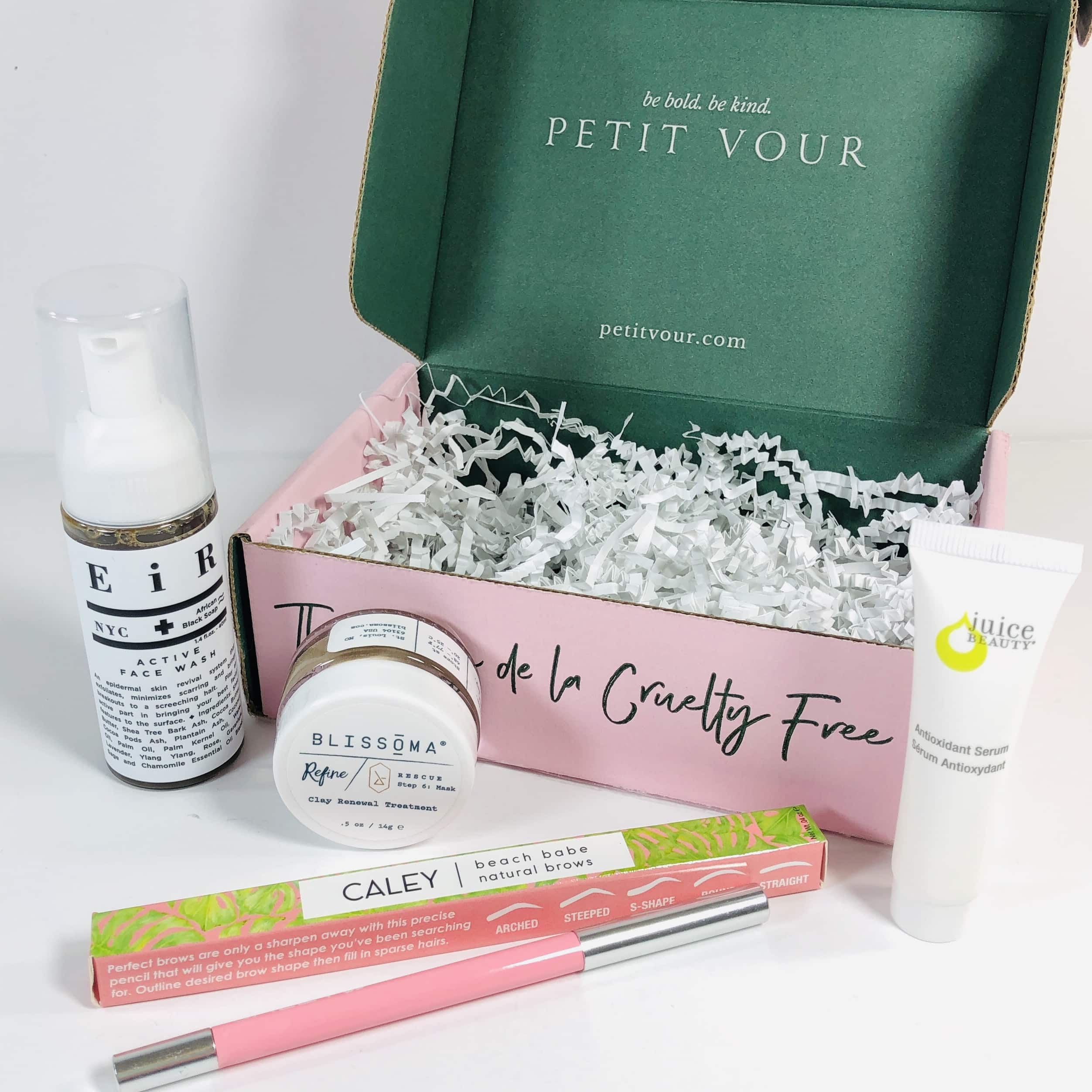 Everything in my box!
EiR NYC Active Face Wash ($20) is supposed to help remove zinc sunblock and other gunk at the end of the day. You can also use it in the morning!
It says it is for all skin types and claims to help minimize scarring. Shake well then place one pump in palms before spreading over damp face. I skipped my usual oil cleanse and then went over my face with a toner-soaked cotton pad and found it removed almost all of my makeup but I think I will continue to use the double cleanse. The product foamed up well and had an herbal scent that was pleasant.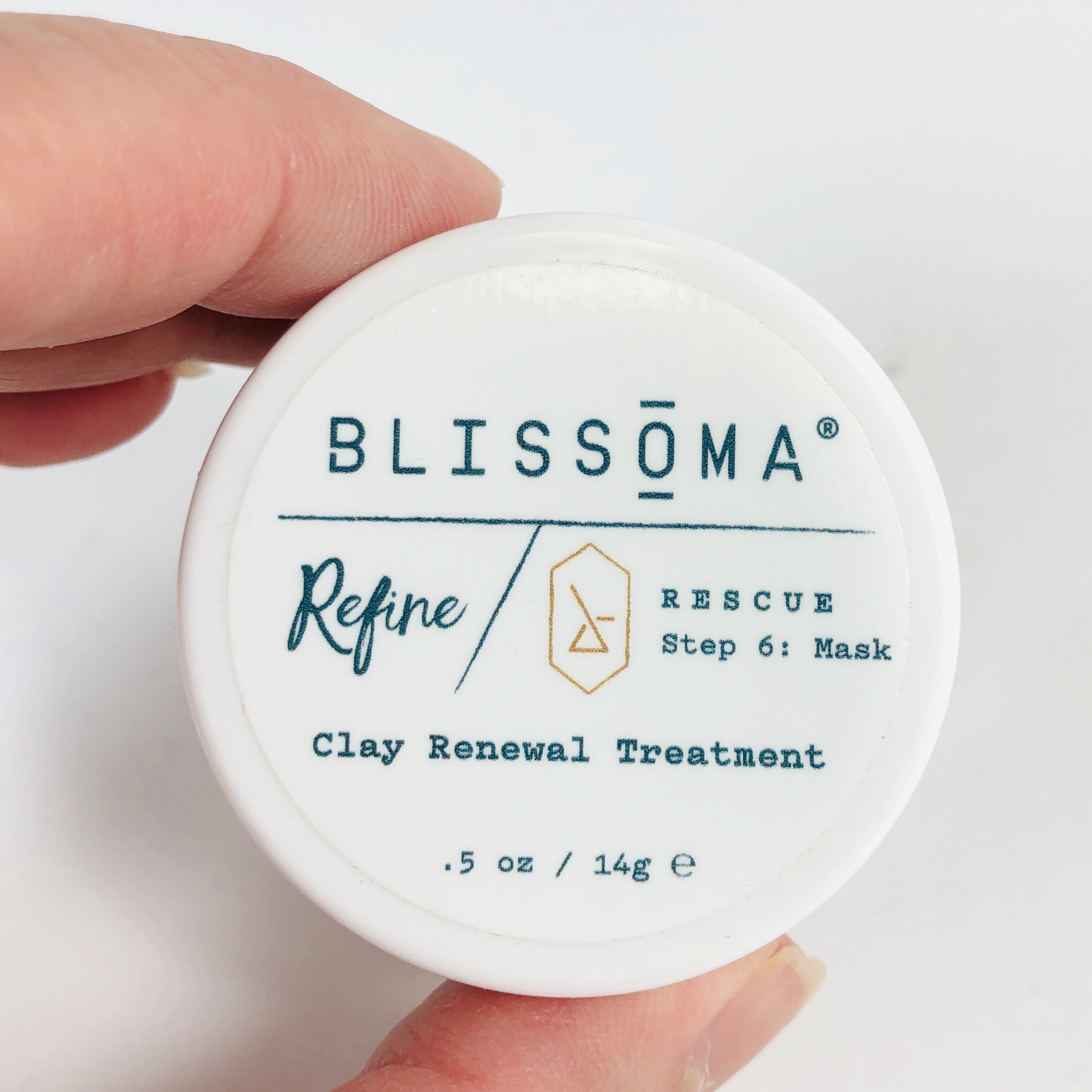 Blissoma Refine Clay Renewal Treatment ($8) There is enough of this mask for about 2 uses. I usually skip clay masks thanks to my dry skin but this one claimed to be good for dry skin too so I went ahead and applied it to my clean face before my morning shower (it's easier for me to rinse it off in the shower).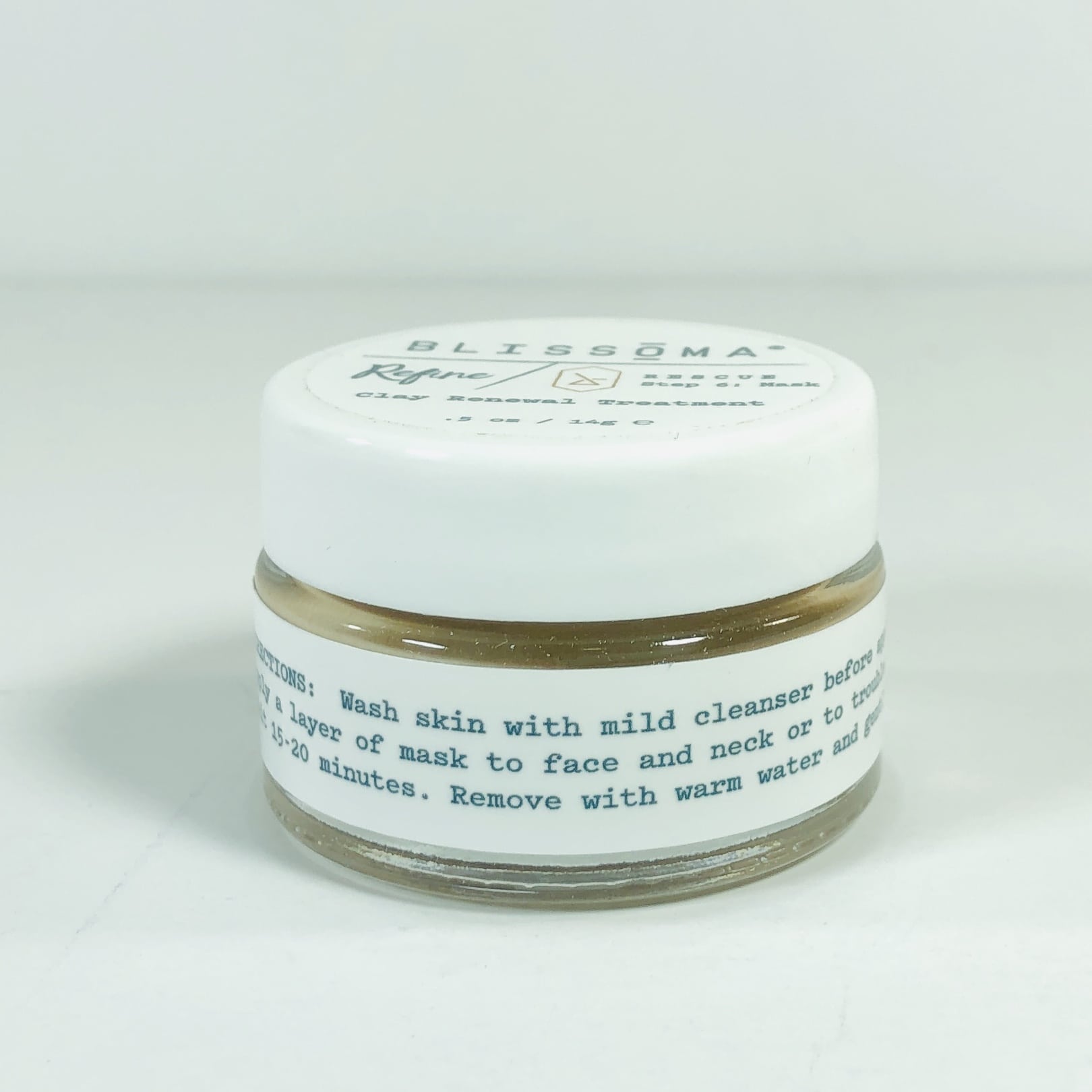 There are a LOT of plant ingredients in here, too many to list them all, but the base is rhassoul clay and there is some coconut oil and even zinc oxide, a skin protector.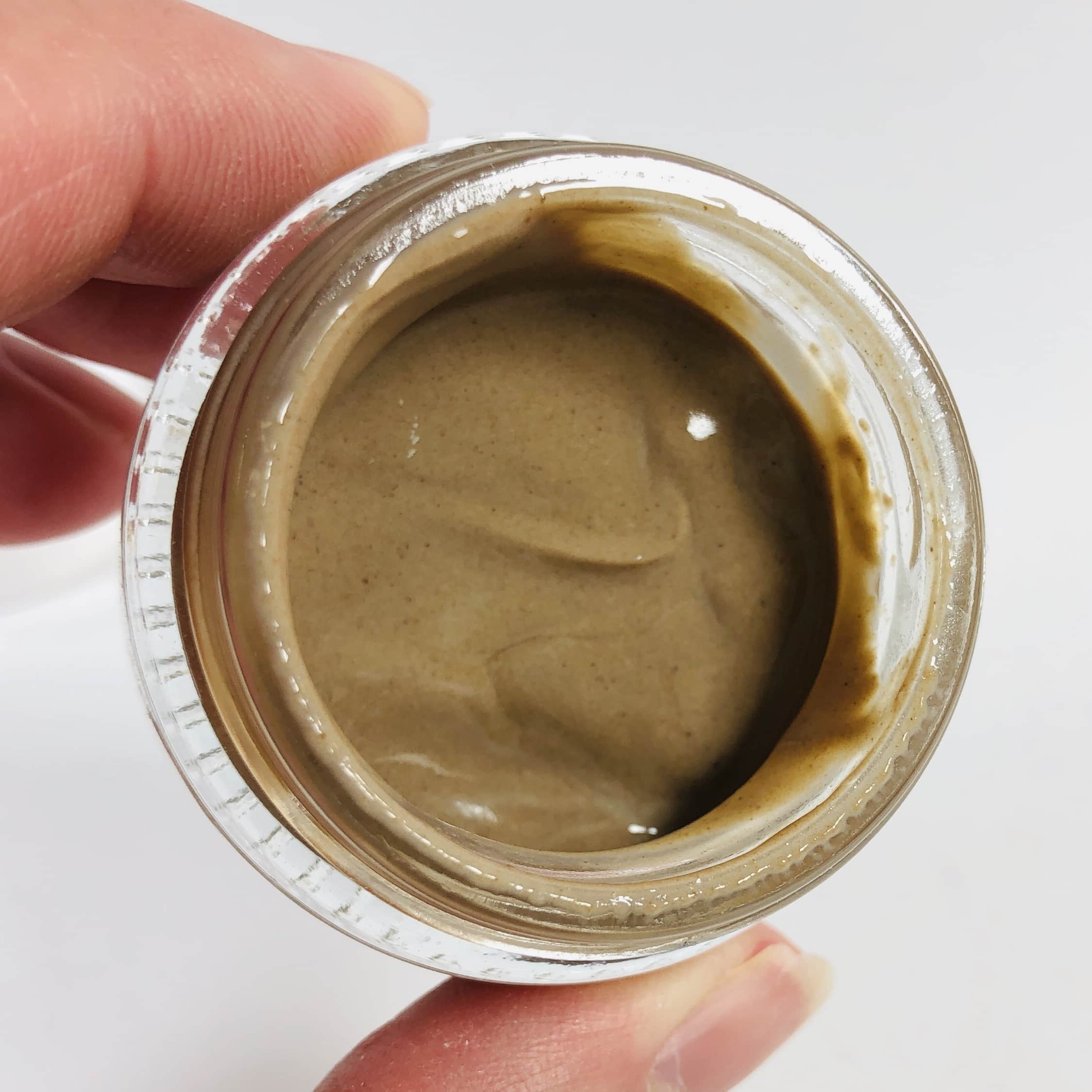 I thought it smelled nice, at first like citrus, then like roses. You can keep it on for up to 15 minutes but I rinsed it off before it was fully dry. My skin didn't seem irritated at all. I liked this mask!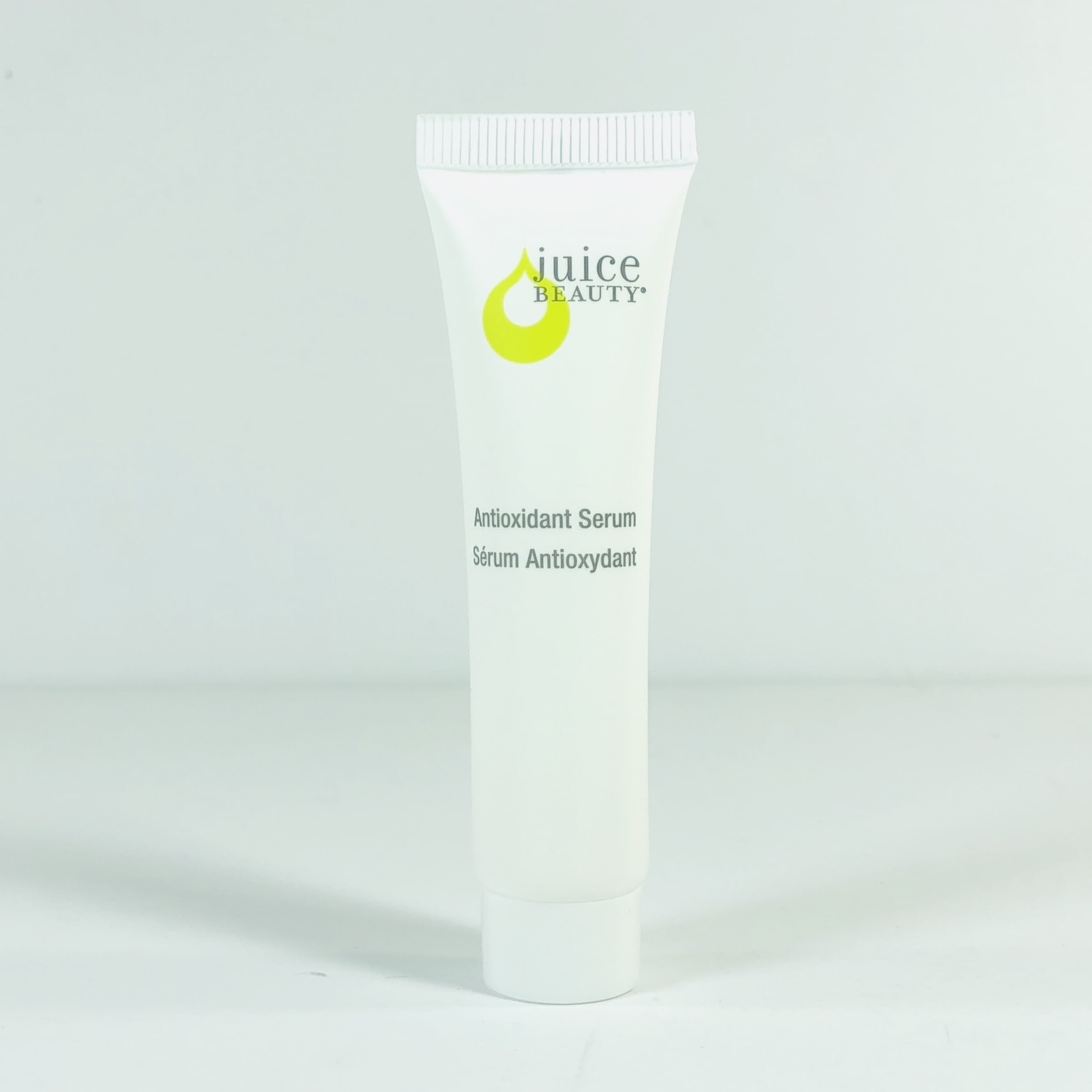 Juice Beauty Antioxidant Serum ($6.24) is supposed to help fight free radicals with its blend of grape + orange juice, aloe, and plant extracts, plus hyaluronic acid for moisture. Apply twice daily after cleansing and before moisturizing. It glides on smoothly with barely any trace of scent. It didn't leave my skin tacky either.
Caley Beach Babe Natural Brows ($14) I'm not one to fuss with my eyebrows but I receive brow products every other month from one box or another anyways!
Ingredients were listed on the box. Castor oil may help promote hair growth.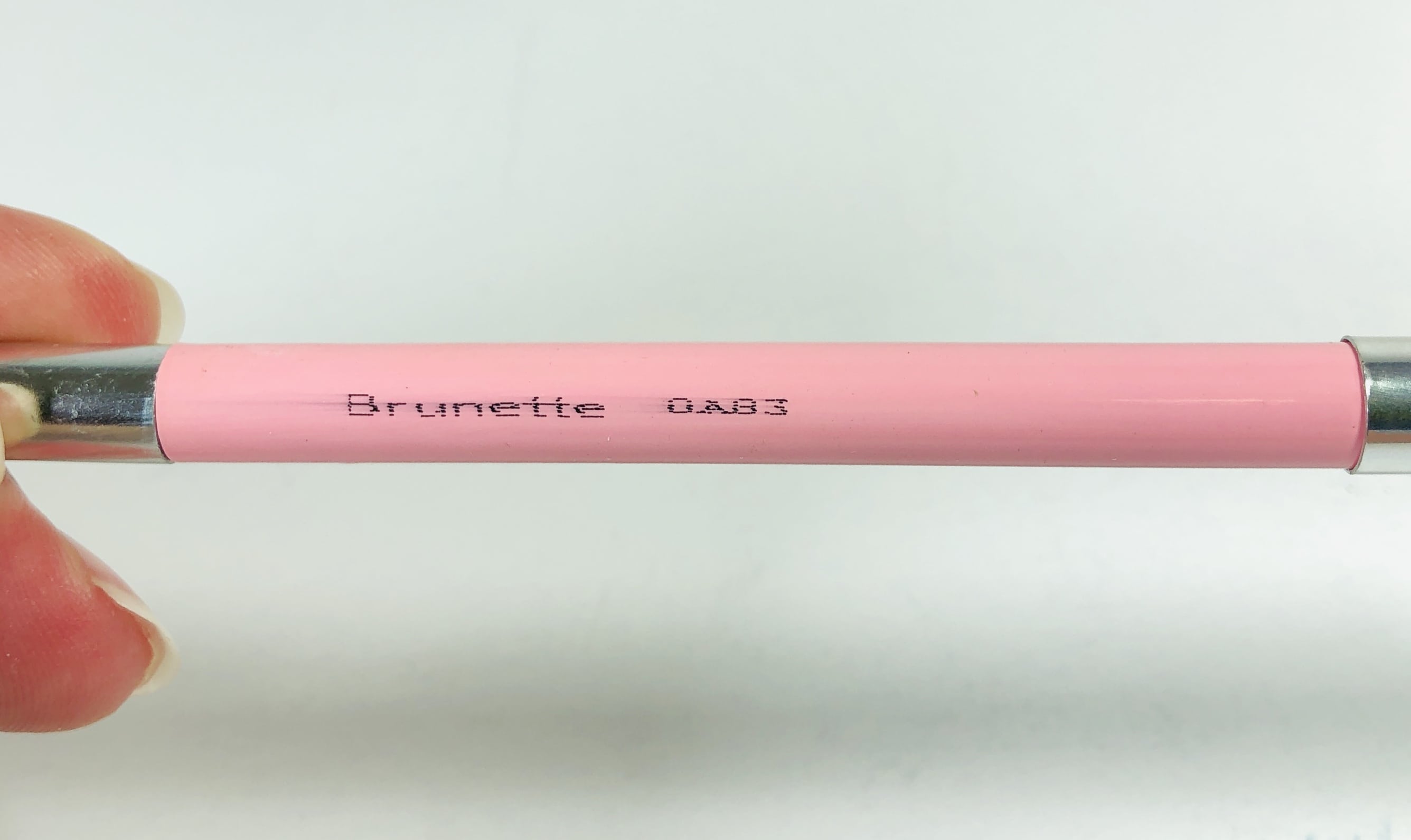 There are 4 colors available and subscribers received one based on their beauty profile answers.
Brunette is described as "medium brown with warm undertones, the perfect defining pencil shade for both natural and dramatic brows. Suggested for light brown to medium/dark brunettes."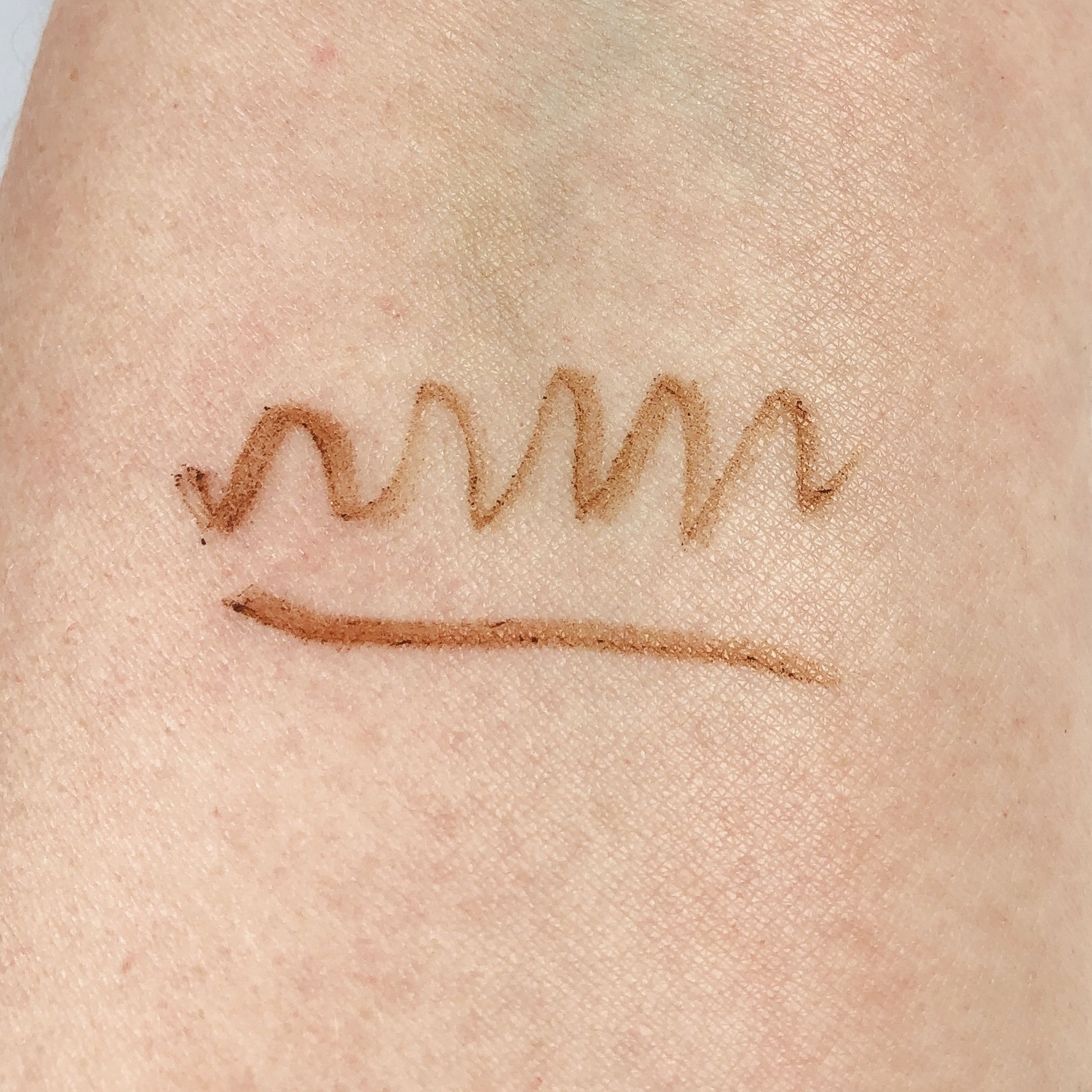 This is probably the lightest color brow pencil I've ever received. It was pretty soft and you could see the strokes on my eyebrows, so keep an eye shadow brush nearby if you want to soften up those edges.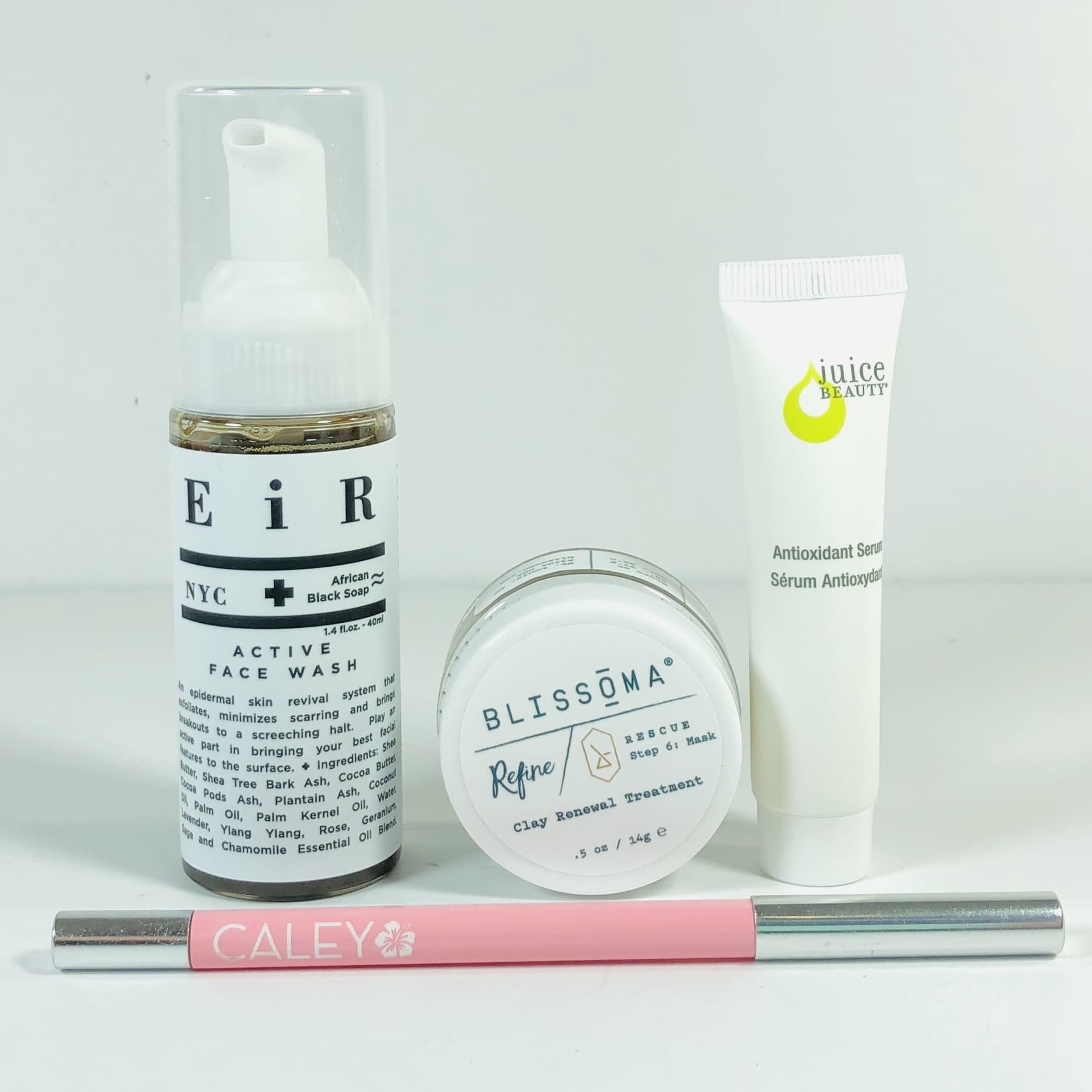 I was pretty happy with my April Petit Vour Beauty Box! I think the cleanser is perfect for removing makeup and sweat as we move into the warmer part of the year. The serum was a neat product to try and the eyebrow pencil should last for a while. The mask was my favorite product this month and I rarely say that about masks! The value for the April box was around $48.24!
What did you think of the April Petit Vour? I'd love to hear your thoughts on this box in the comments! 
Visit Petit Vour to subscribe or find out more about this vegan beauty subscription box!