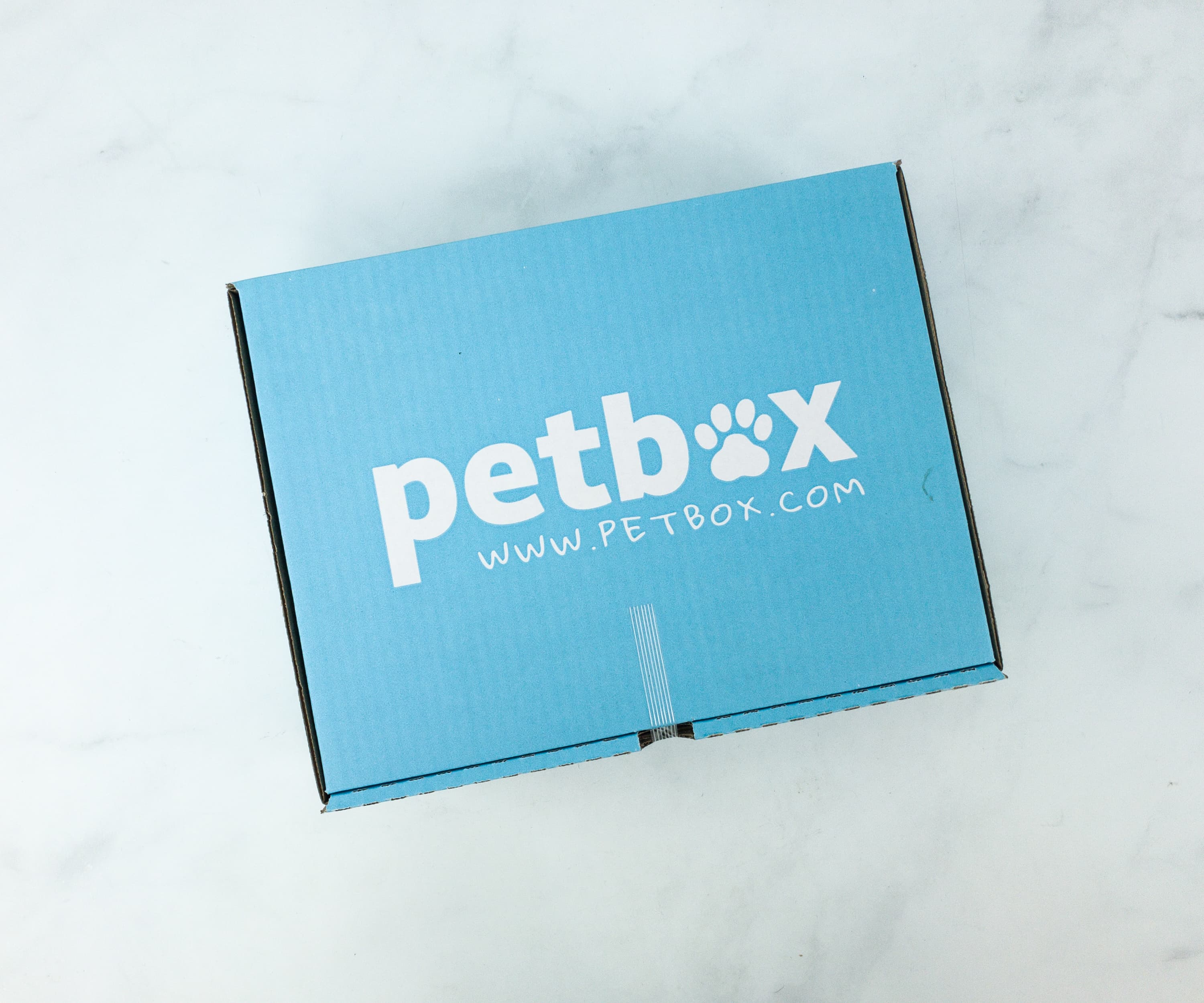 PetBox is a customizable subscription box for dogs and/or cats. You can select your own items for your pet each month or opt to be surprised. When you sign up for PetBox you pick whether you have dogs, cats, or both, and their size. You can choose your items using a point system or have PetBox choose them. My box is a premium review surprise box.
DEAL: For a limited time only, get 50% off your first box! Use the coupon code HELLO50 to get the deal.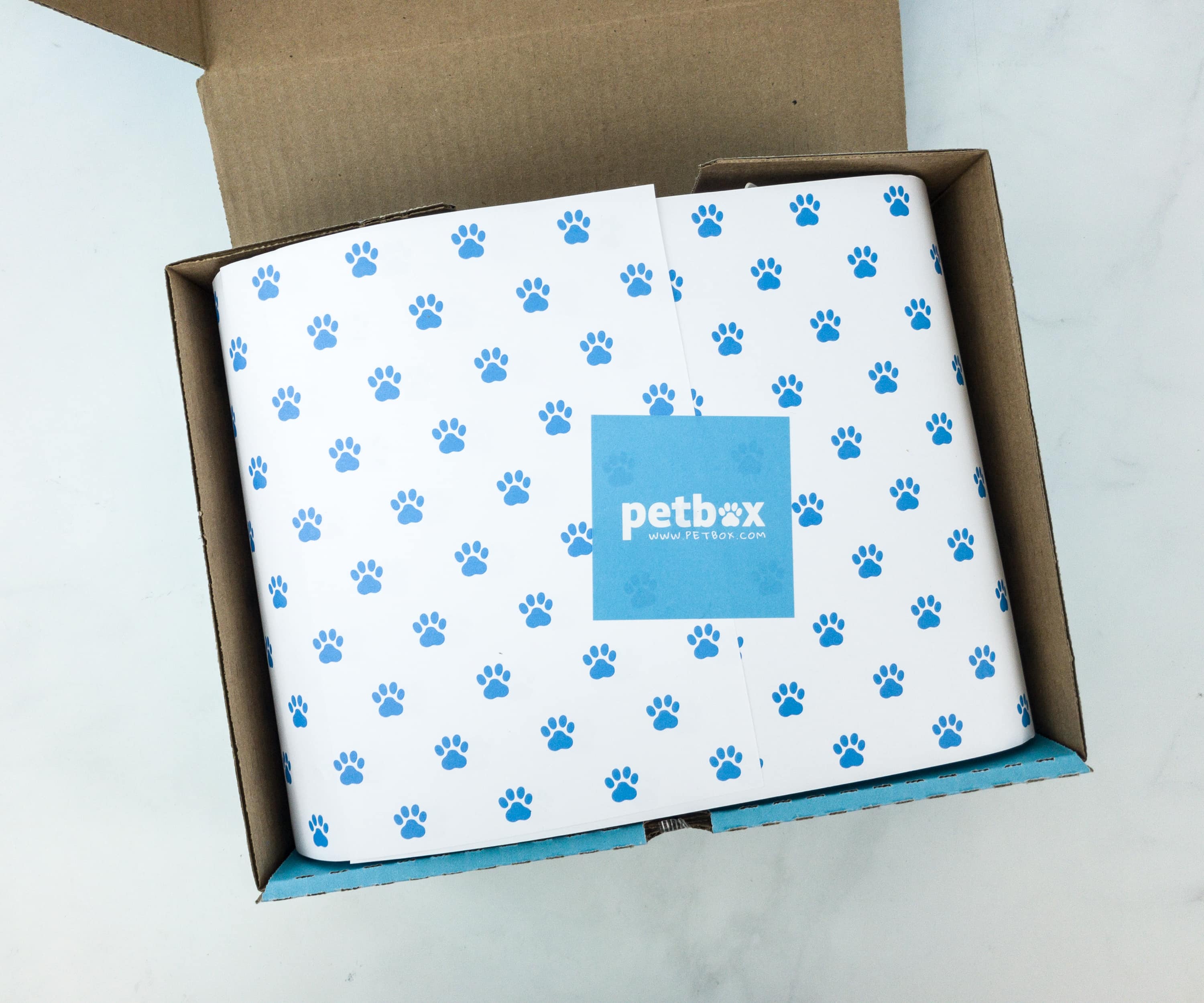 The items were wrapped with custom patterned tissue paper.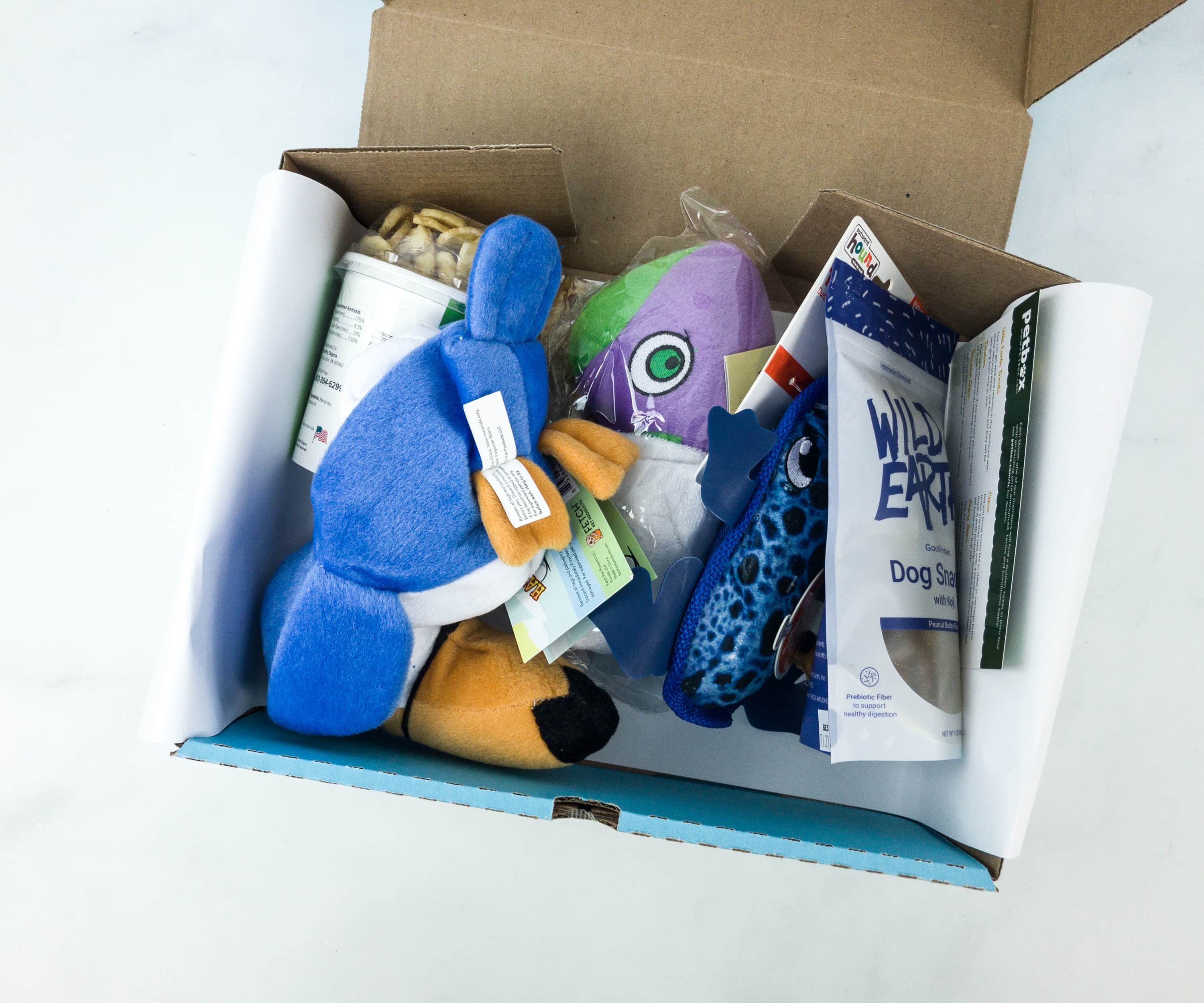 The box is full!
Included in the box is an information card featuring a variety of animals with a message of saving the rainforest!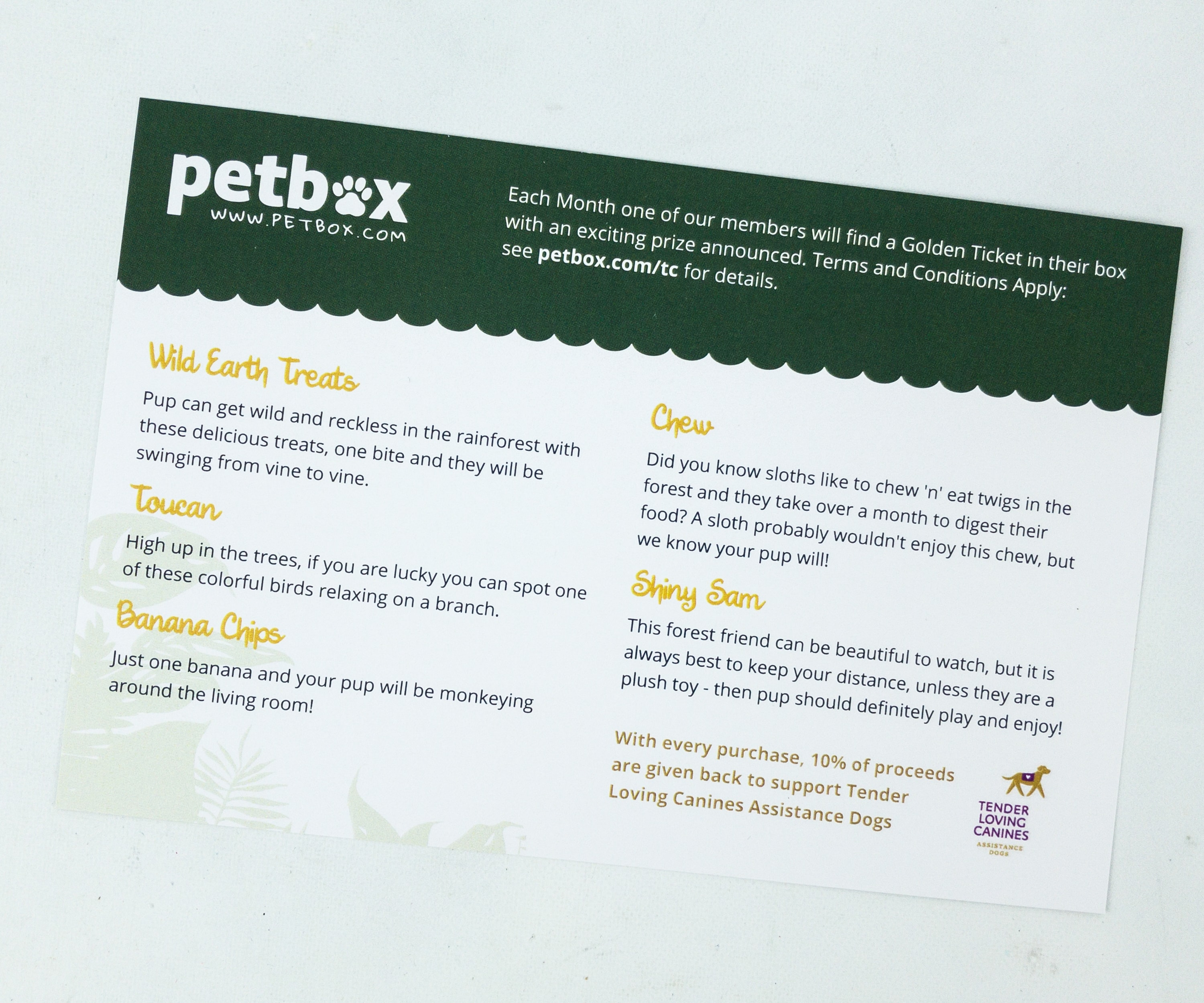 All the items in this box are listed at the back of the card, along with a brief description for each.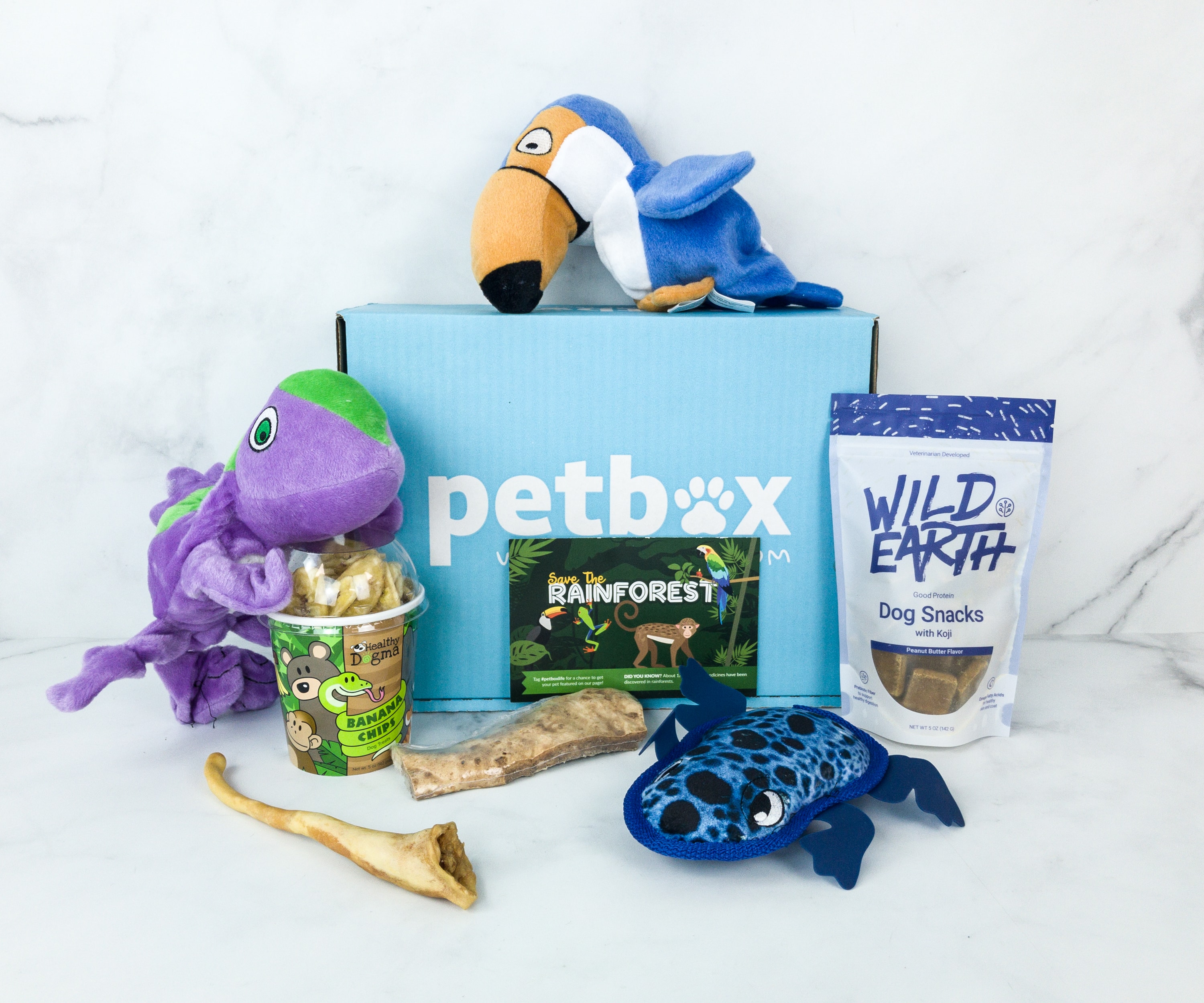 Everything in my box!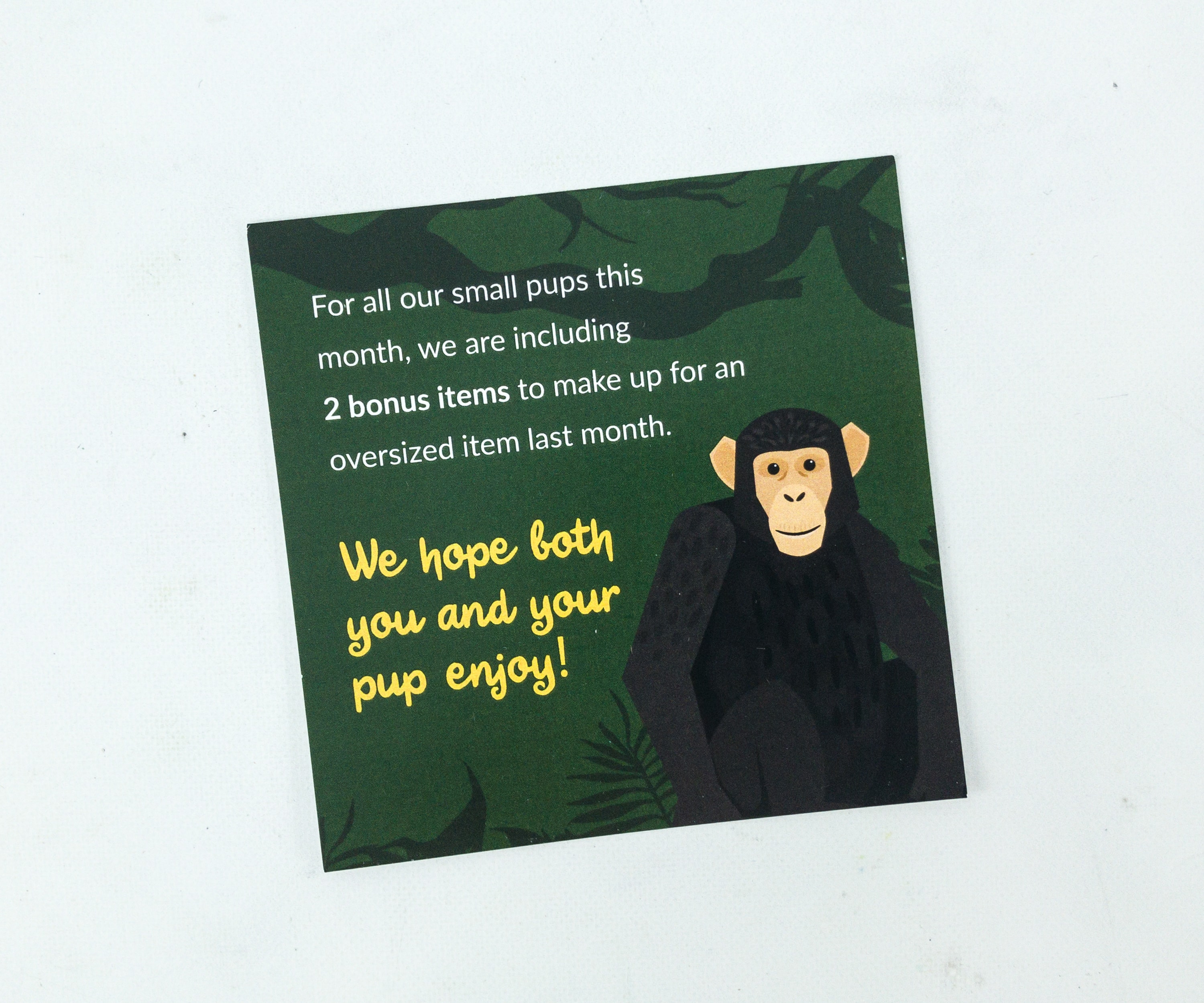 This card informs us that this box includes 2 bonus items to make up for the oversized item delivered last month.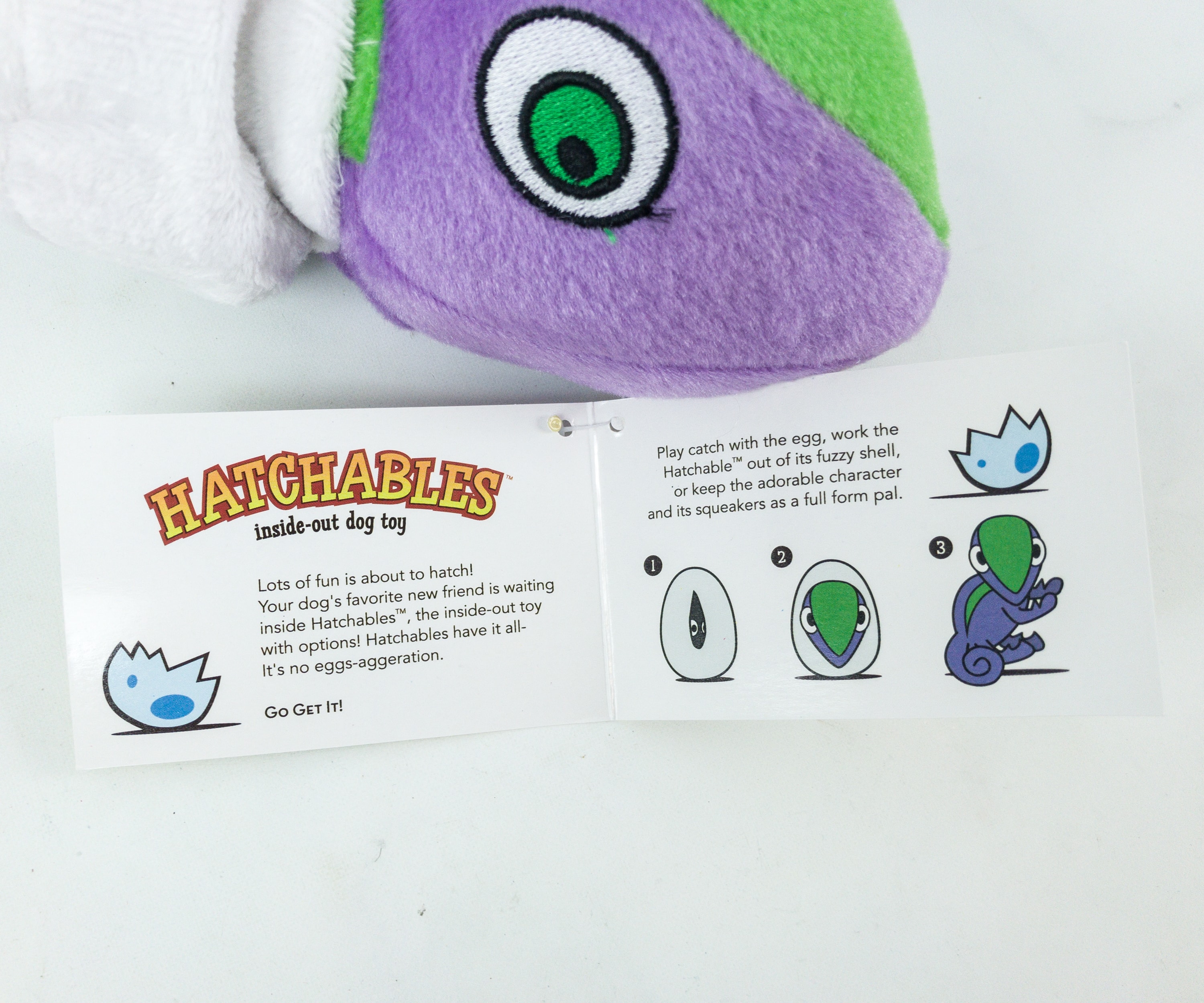 Hatchables Inside-Out Dog Toy ($9.99) This plush toy transforms from a cute little egg to a full-form animal. How adorable!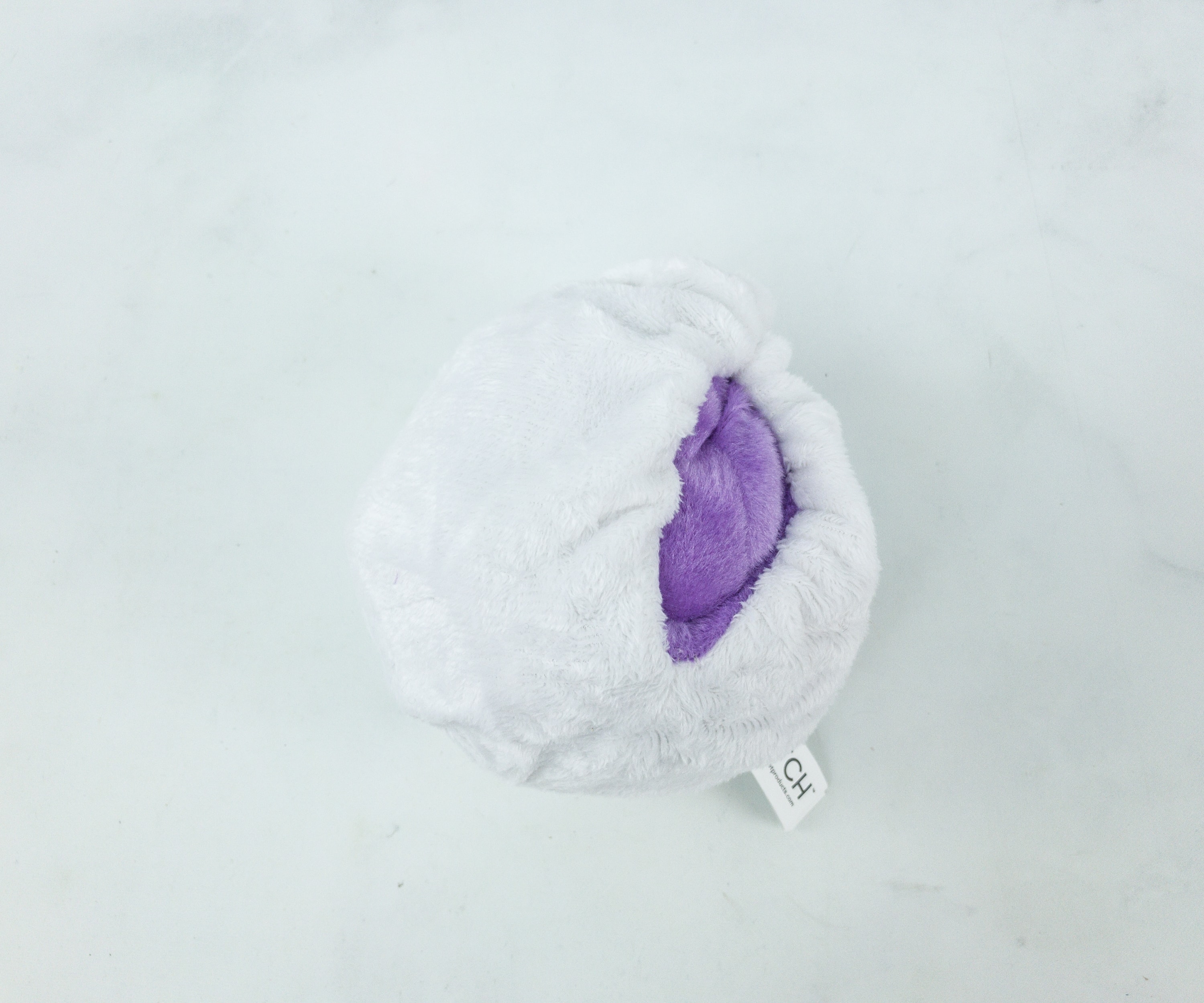 It's a 2-in-1 plush toy that you can alternately transform to play with your pups. It can be a white egg for fetching…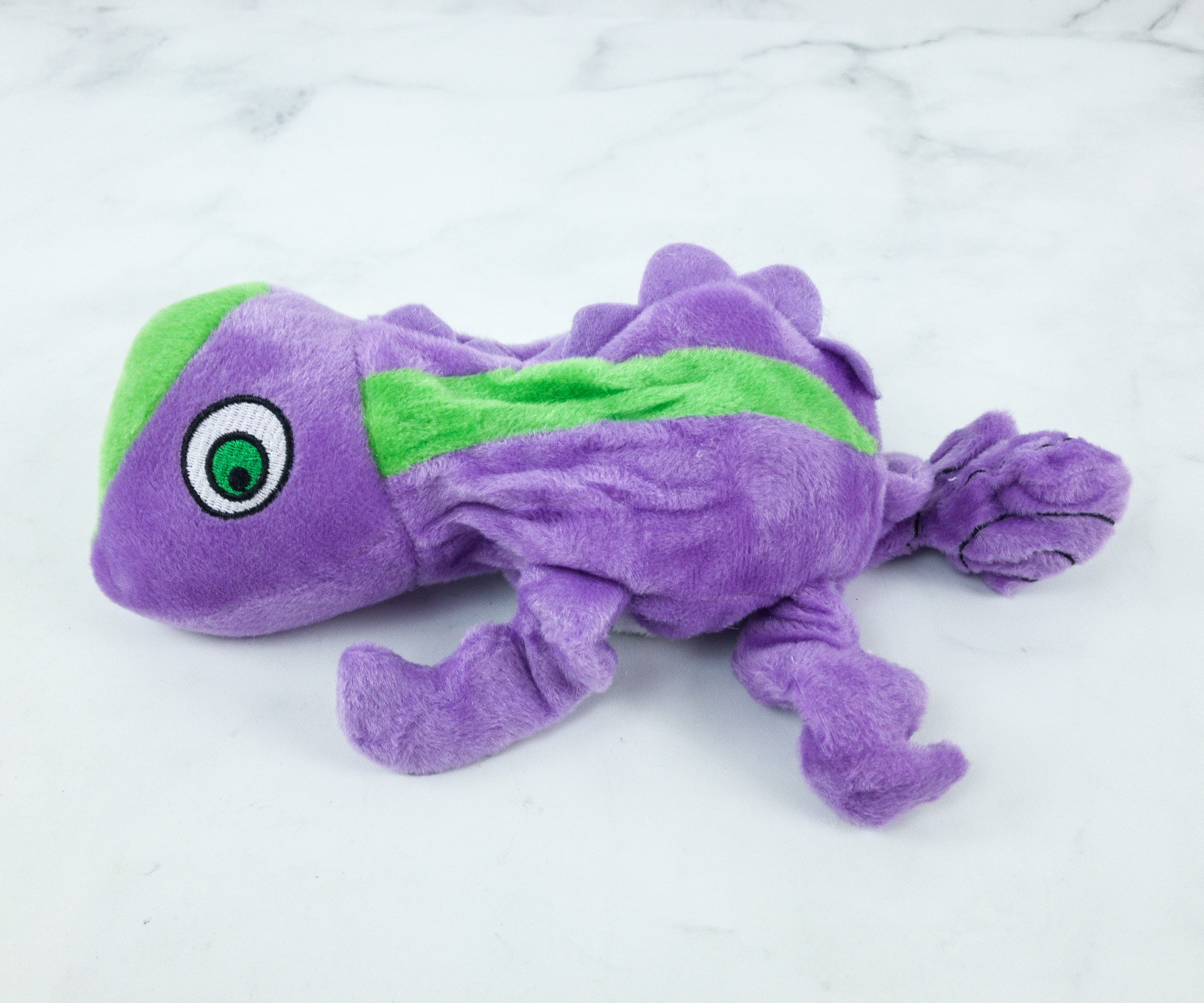 …or a little purple chameleon for a tug-of-war. Our pups definitely enjoyed this toy both ways!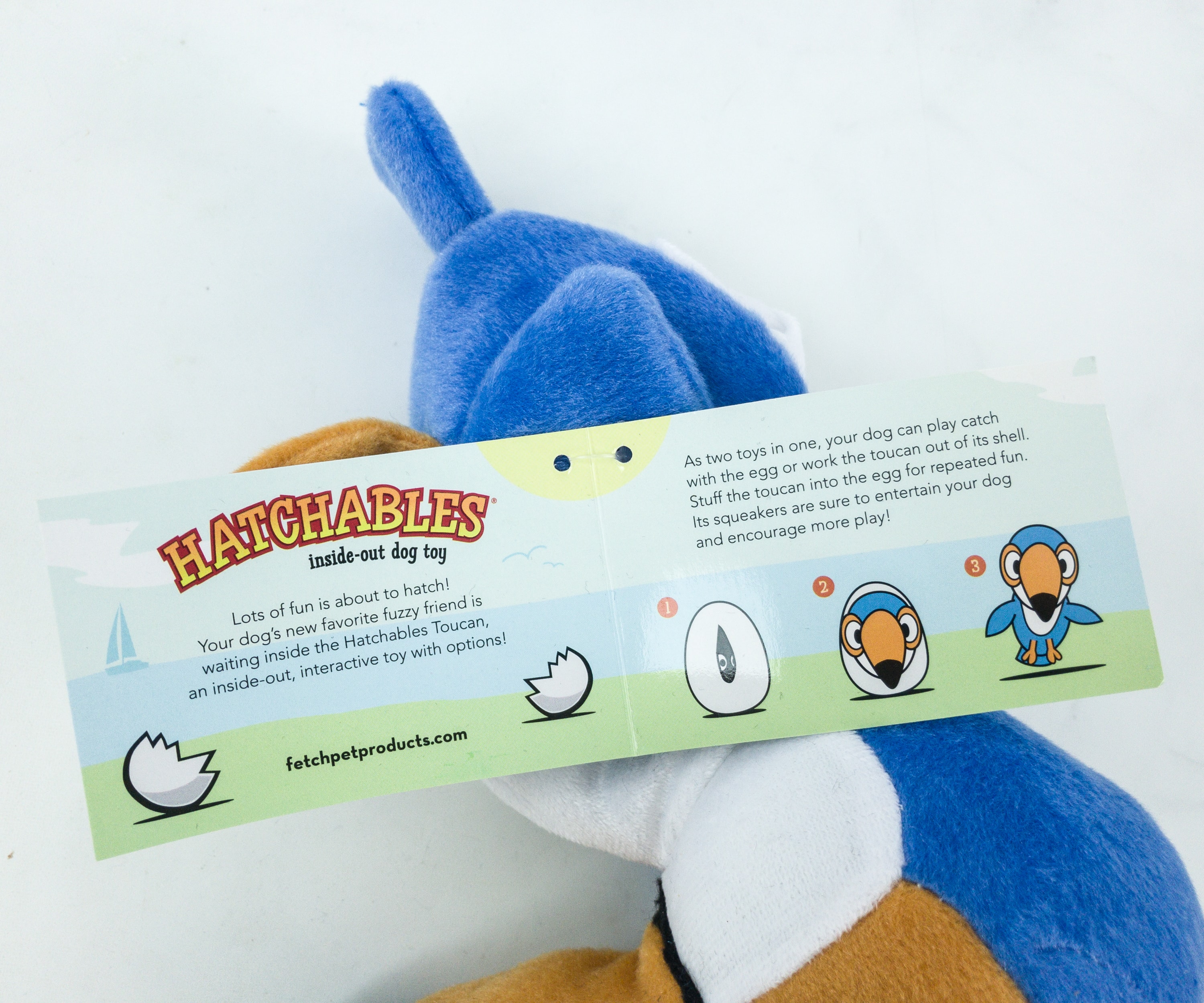 Hatchables Inside-Out Dog Toy ($8.99) We got another hatchable plush toy, and this time it's a cute blue toucan!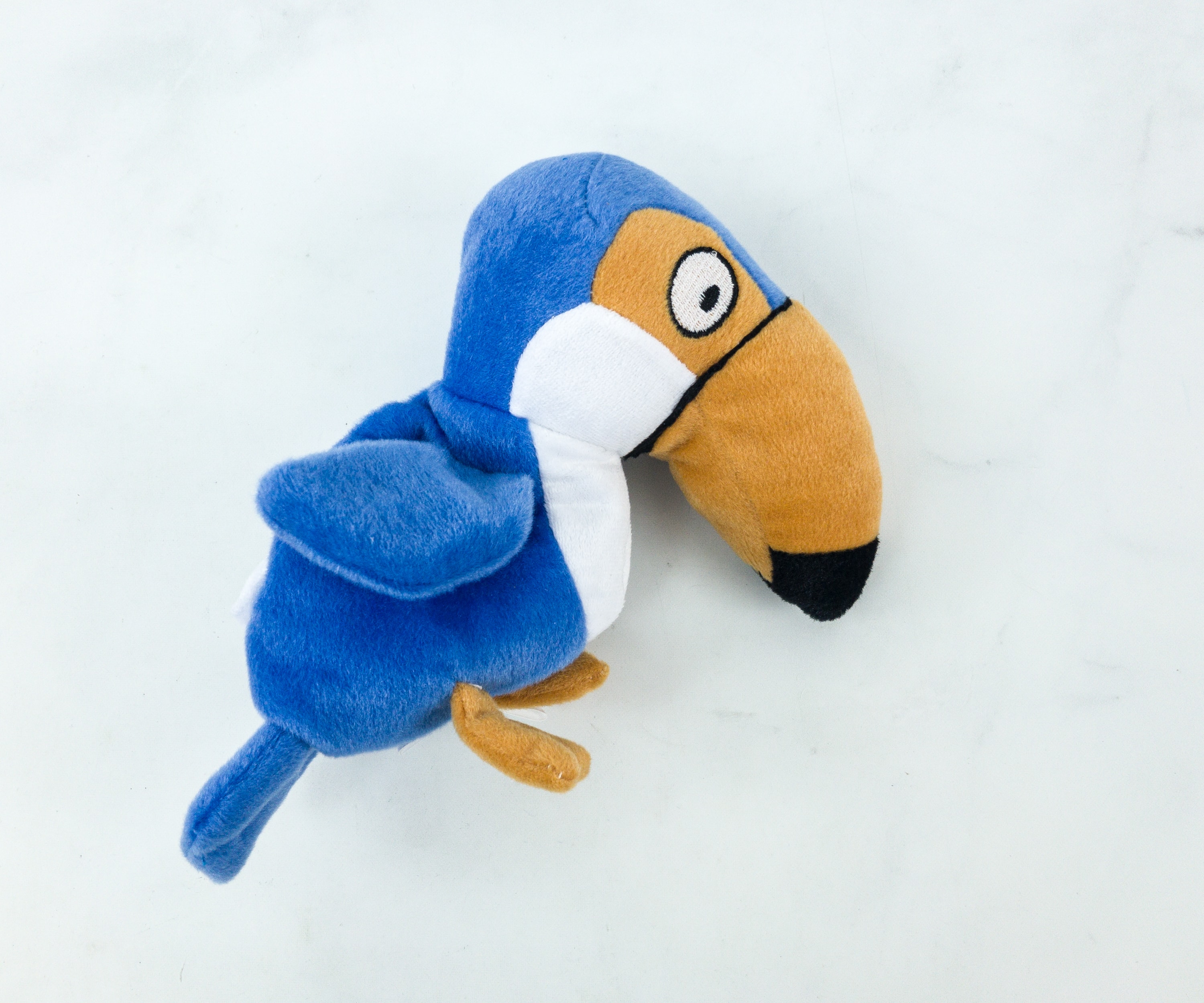 Unlike the first one, this plush toy is softer and squishier.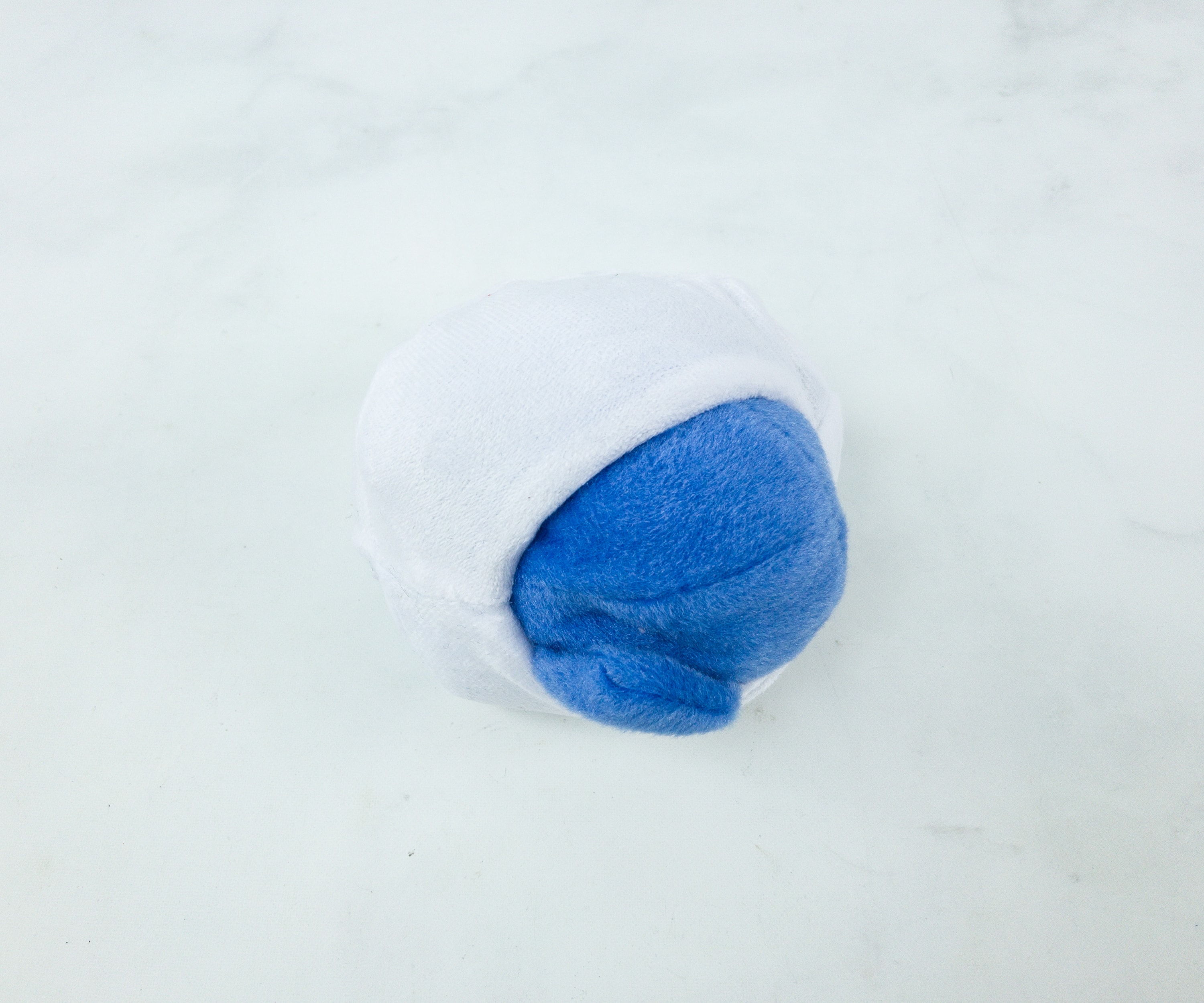 You can put some treats inside this egg-shaped plush toy and let your dog sniff and get the treats out.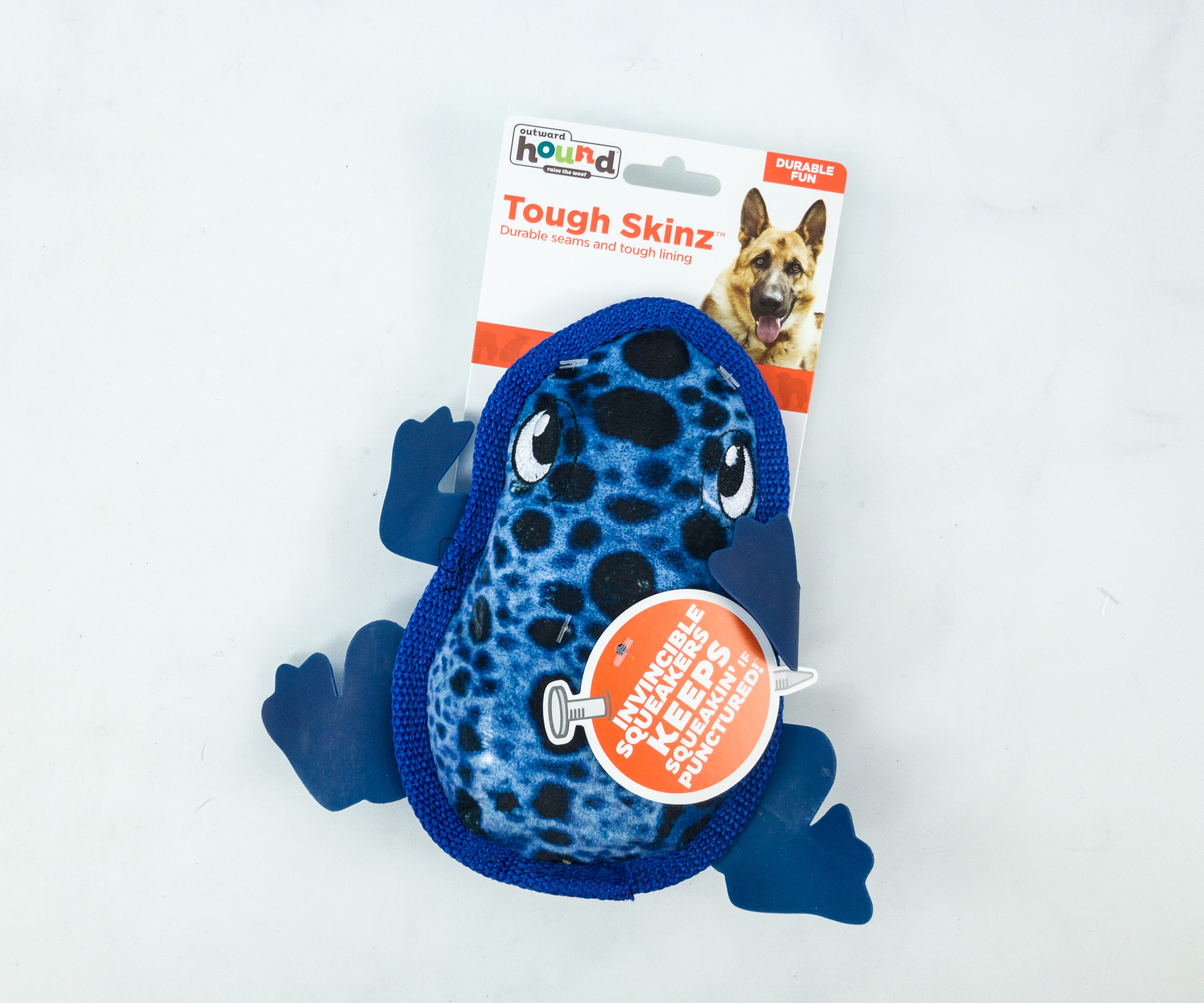 Outward Hound Tough Skinz ($6.99) Don't be deceived by this toy's cute eyes!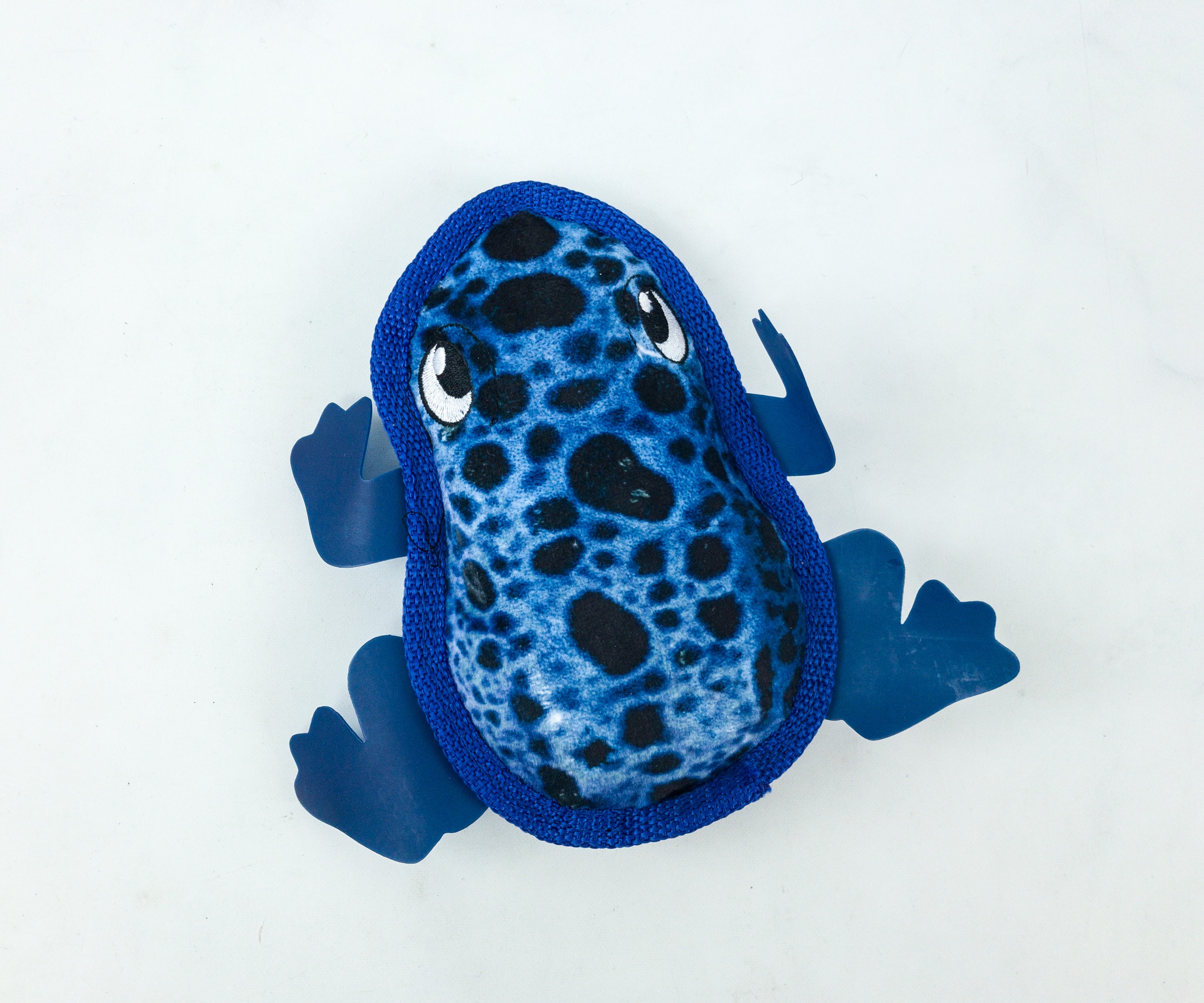 This blue-colored frog from Tough Skinz is definitely one of the toughest, if not the toughest plush toy my pups has ever encountered. It's made with strong materials and well-stitched seams.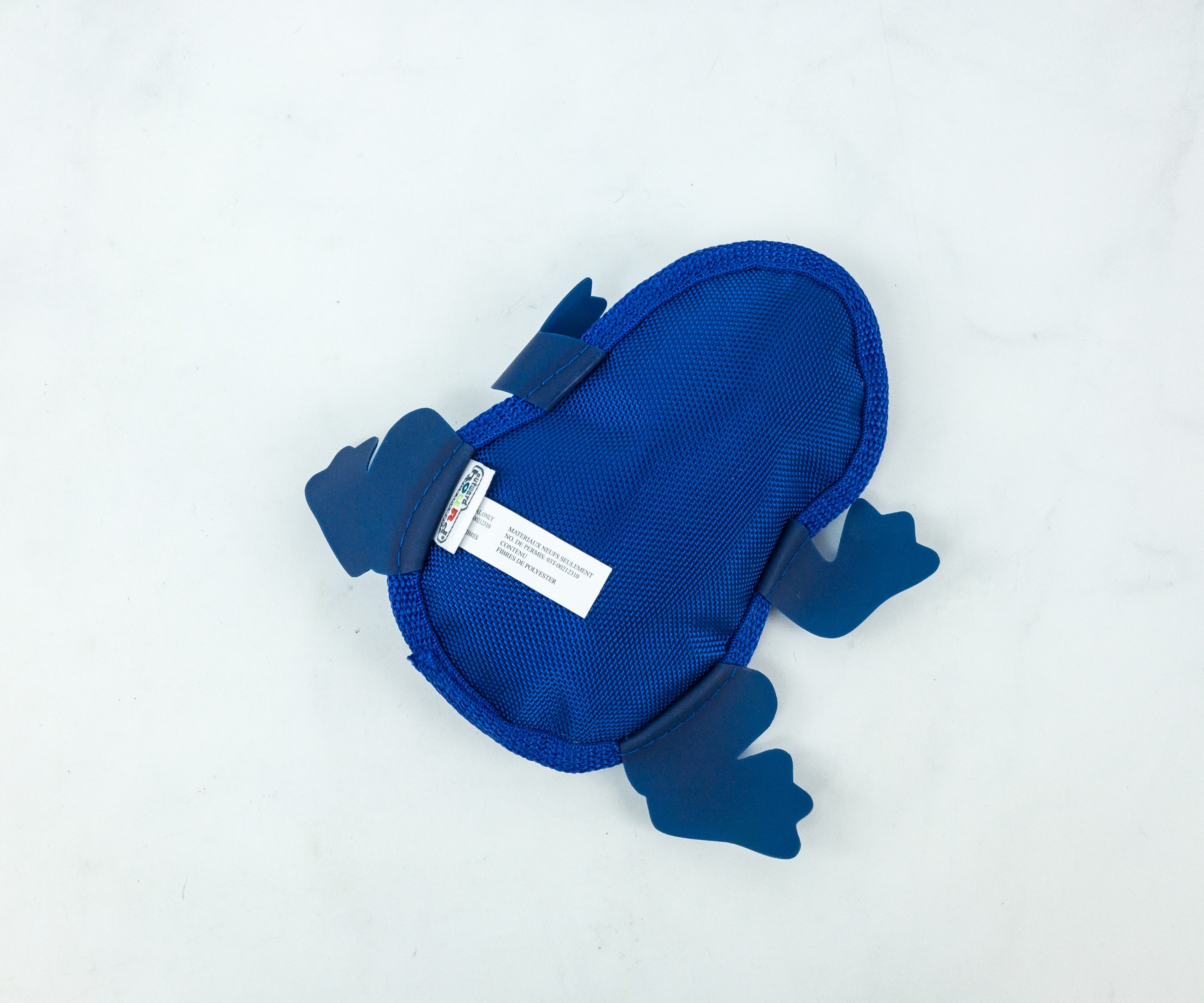 It's a great toy super chewers. Our pups get so excited when it squeaks!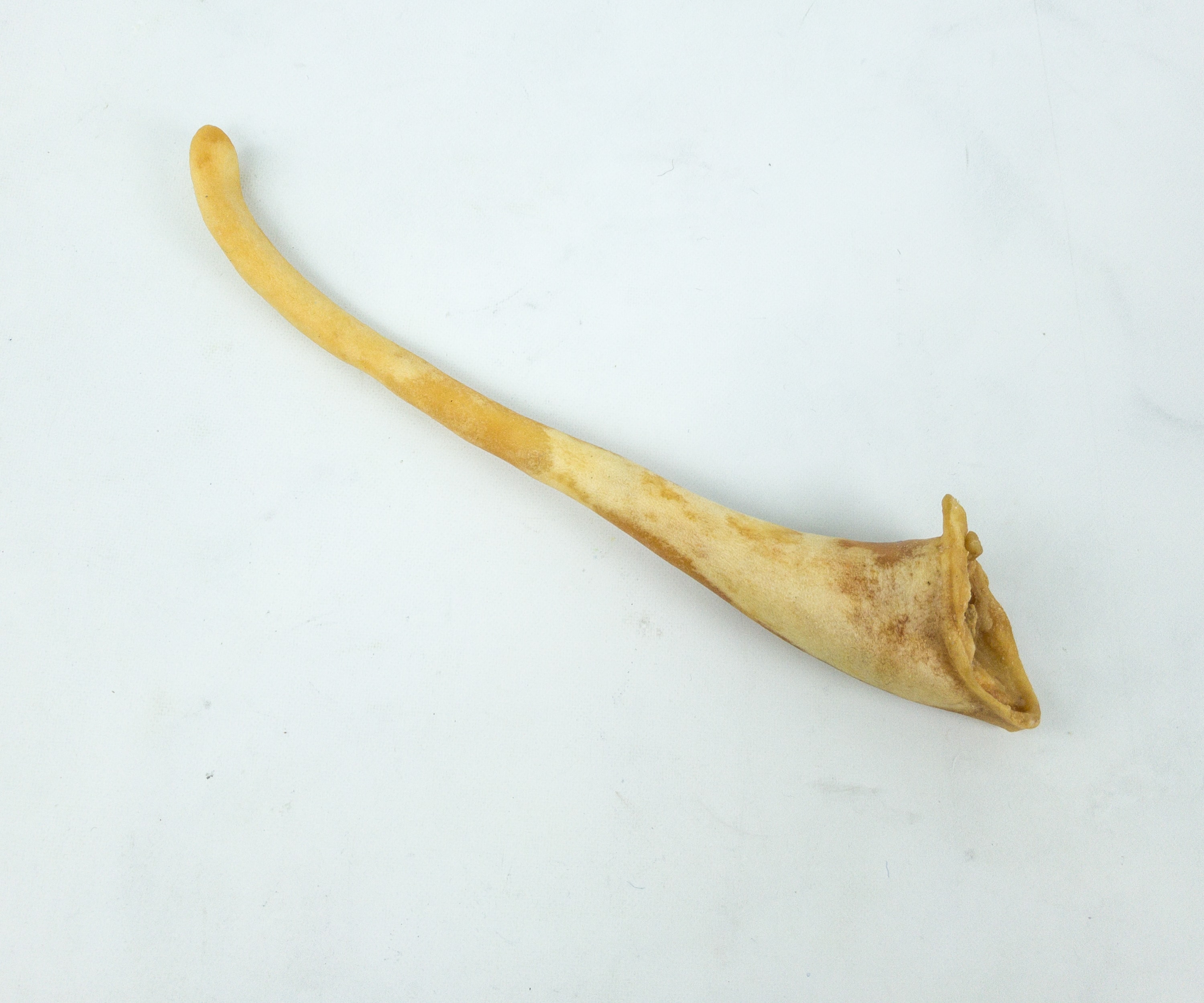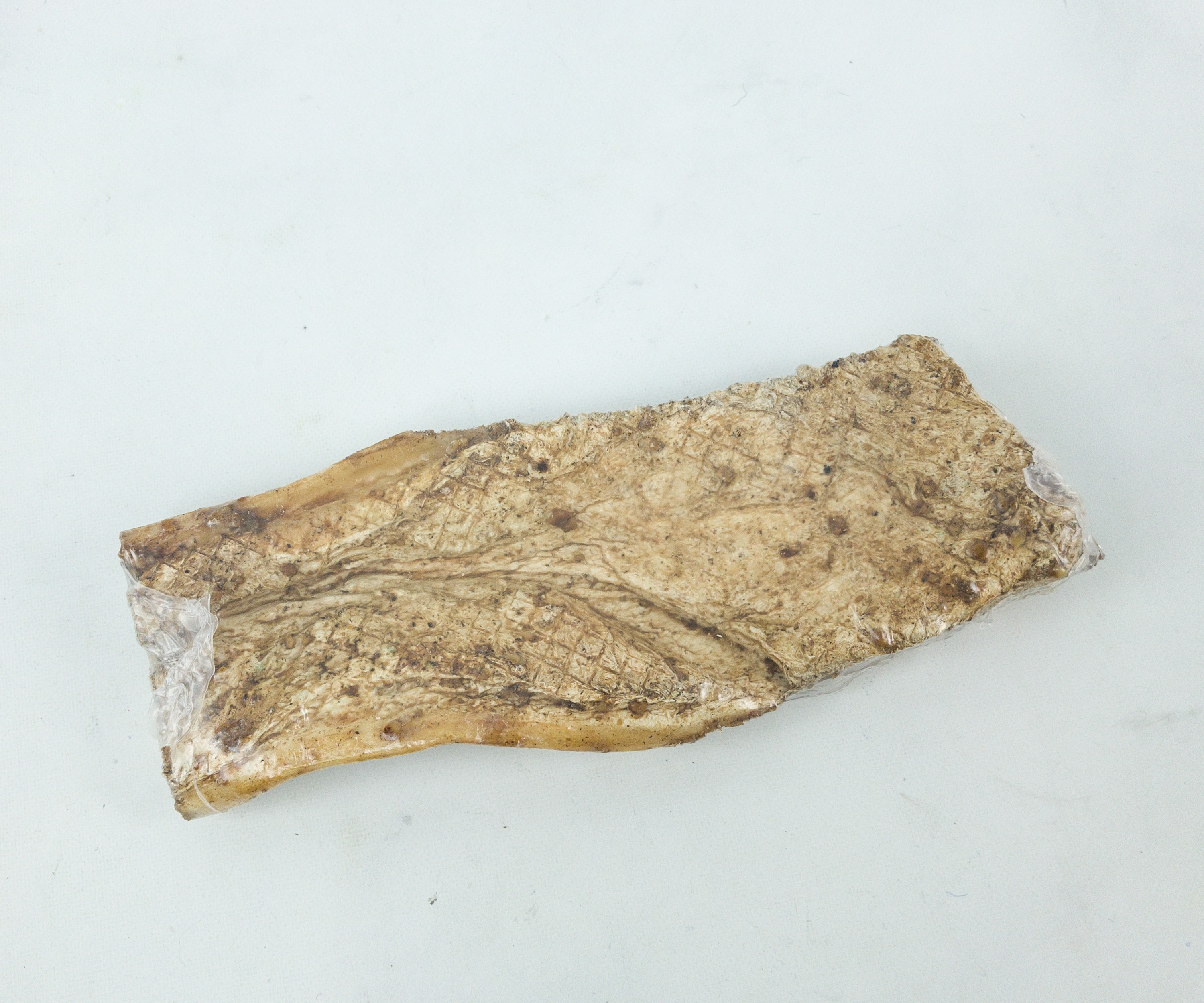 Dog Chews. This month's box includes a pair of dog chews. Both treats are so tough and chewy. They kept our pups busy for quite a while!
Wild Earth Dog Snacks Peanut Butter Flavor ($9.99) This bag of snacks is made from pumpkin, flax, peanut butter, and oats.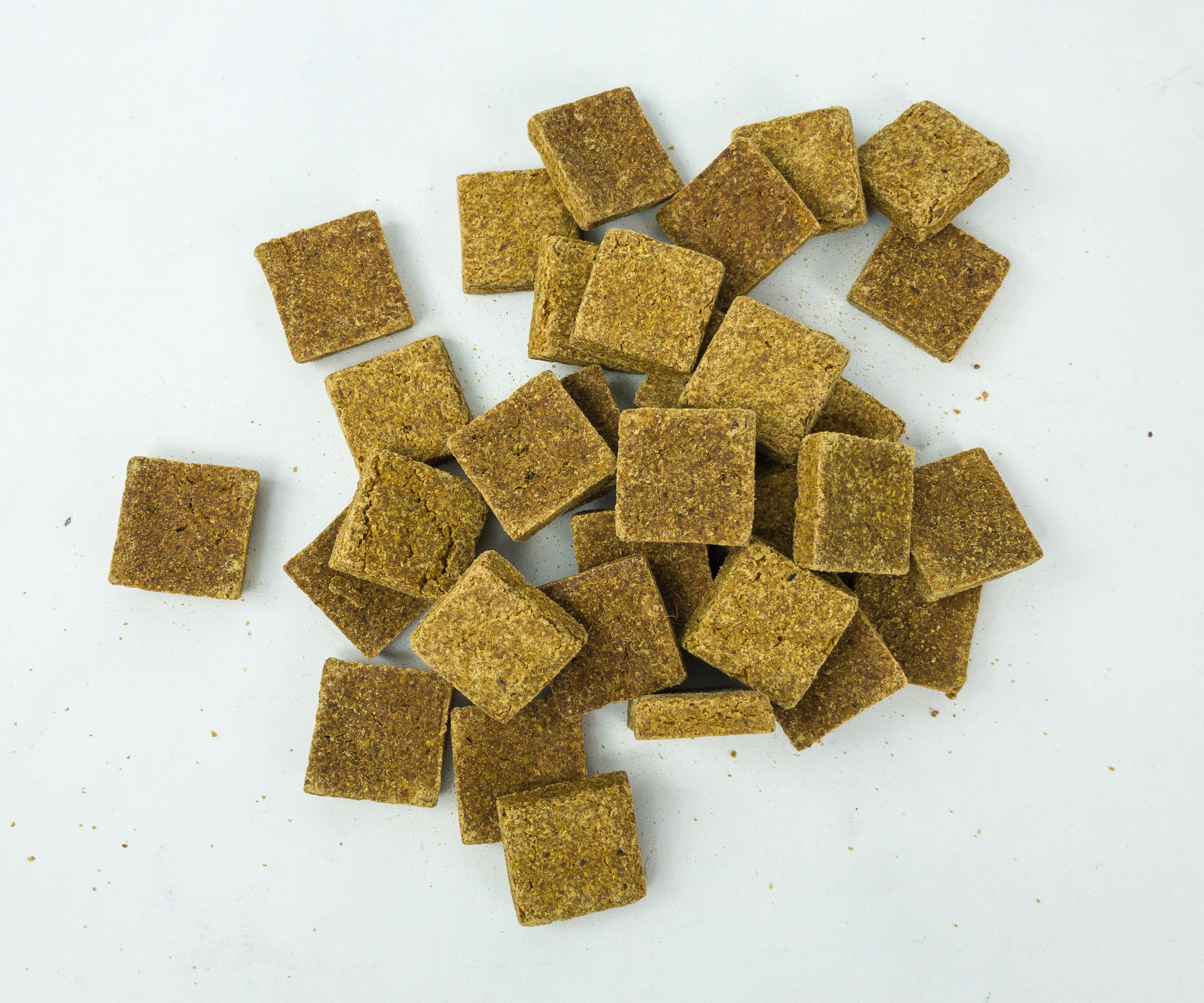 Each piece is square-shaped and bite-sized. It's packed with protein and other essential nutrients that your dog needs for a more active and stronger body.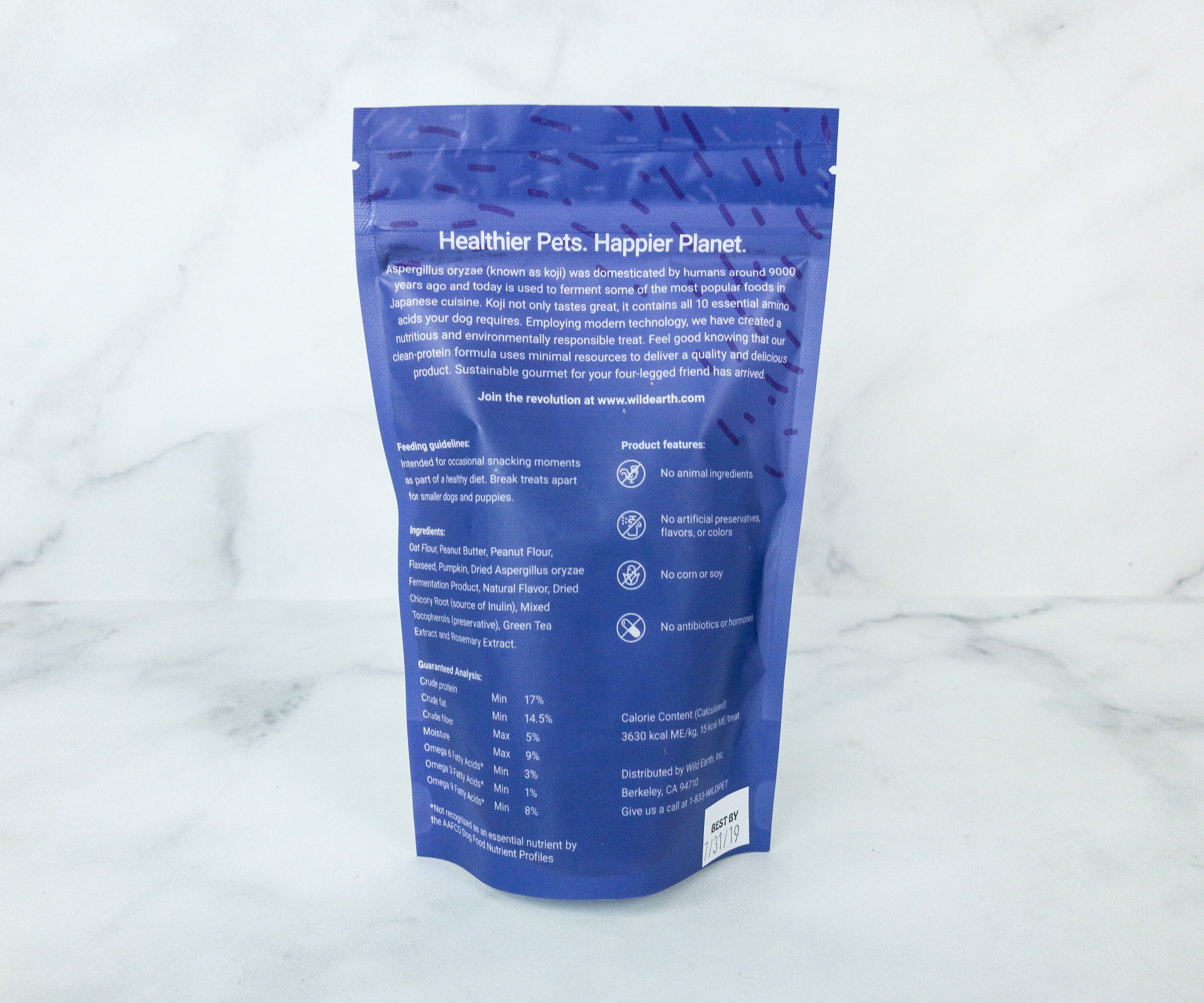 This snack also doesn't contain any animal ingredients, corn, soy, and artificial preservatives, flavors, or colors. Our pups went crazy over these peanut butter flavored treats!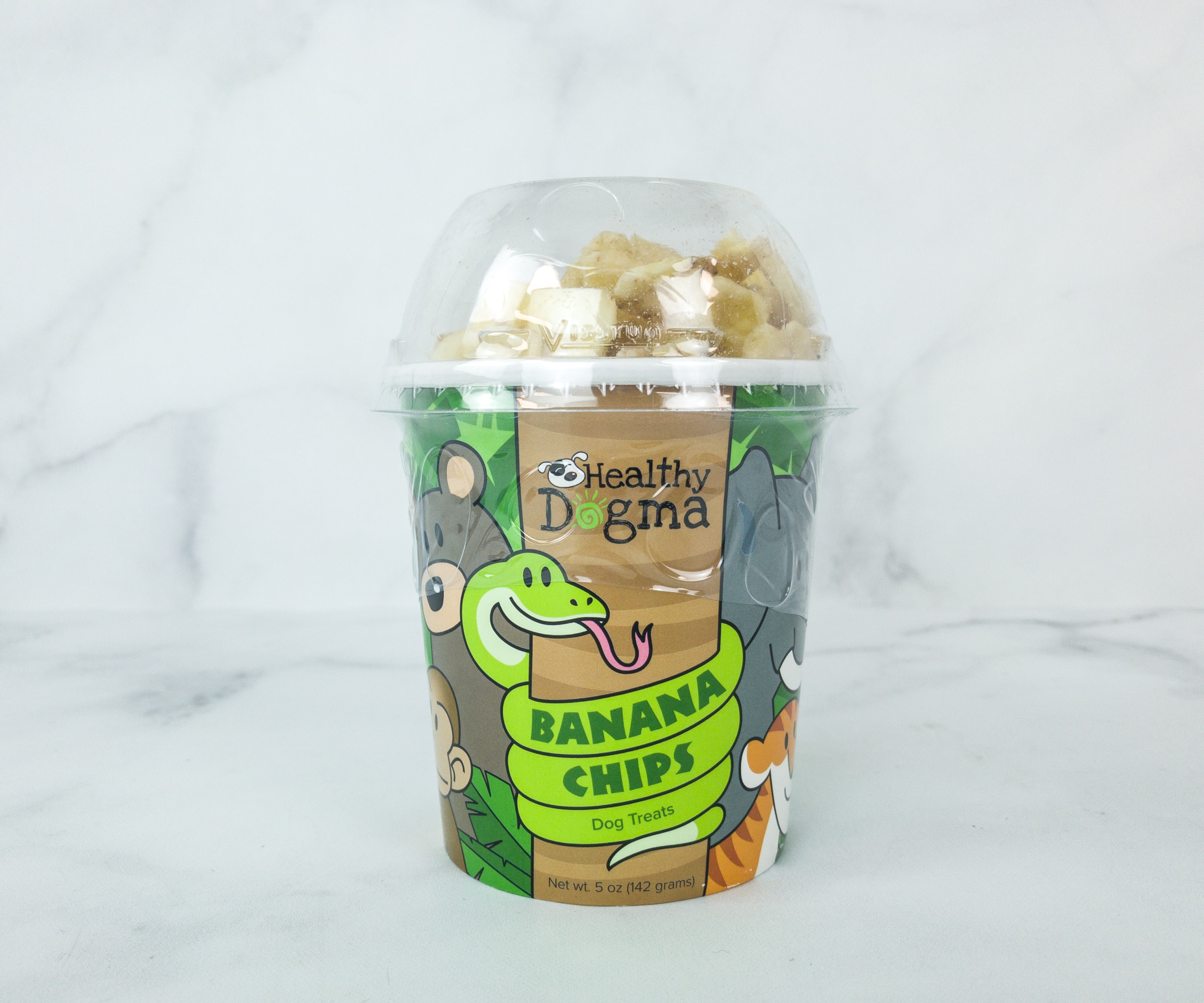 Healthy Dogma Banana Chips Dog Treats ($9) Made from bananas and coconut oils sourced in the USA, these dog treats are nutritious, all-natural, grain-free, and gluten-free.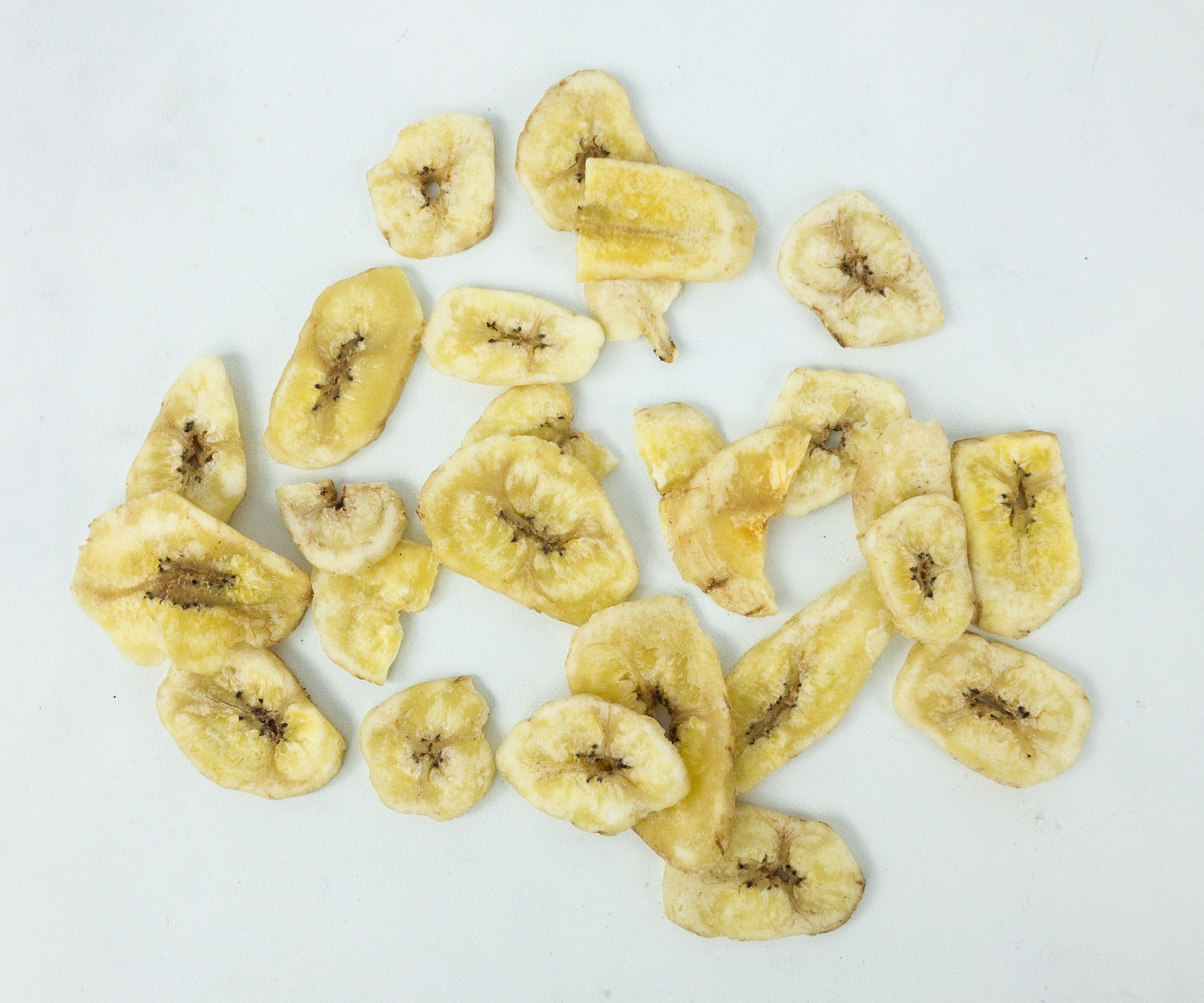 Each piece is so crunchy. It's quite nutritious too, as it is a great source of potassium, vitamin B6, c, and fiber that helps strengthen your dog's immune system and boost their active body.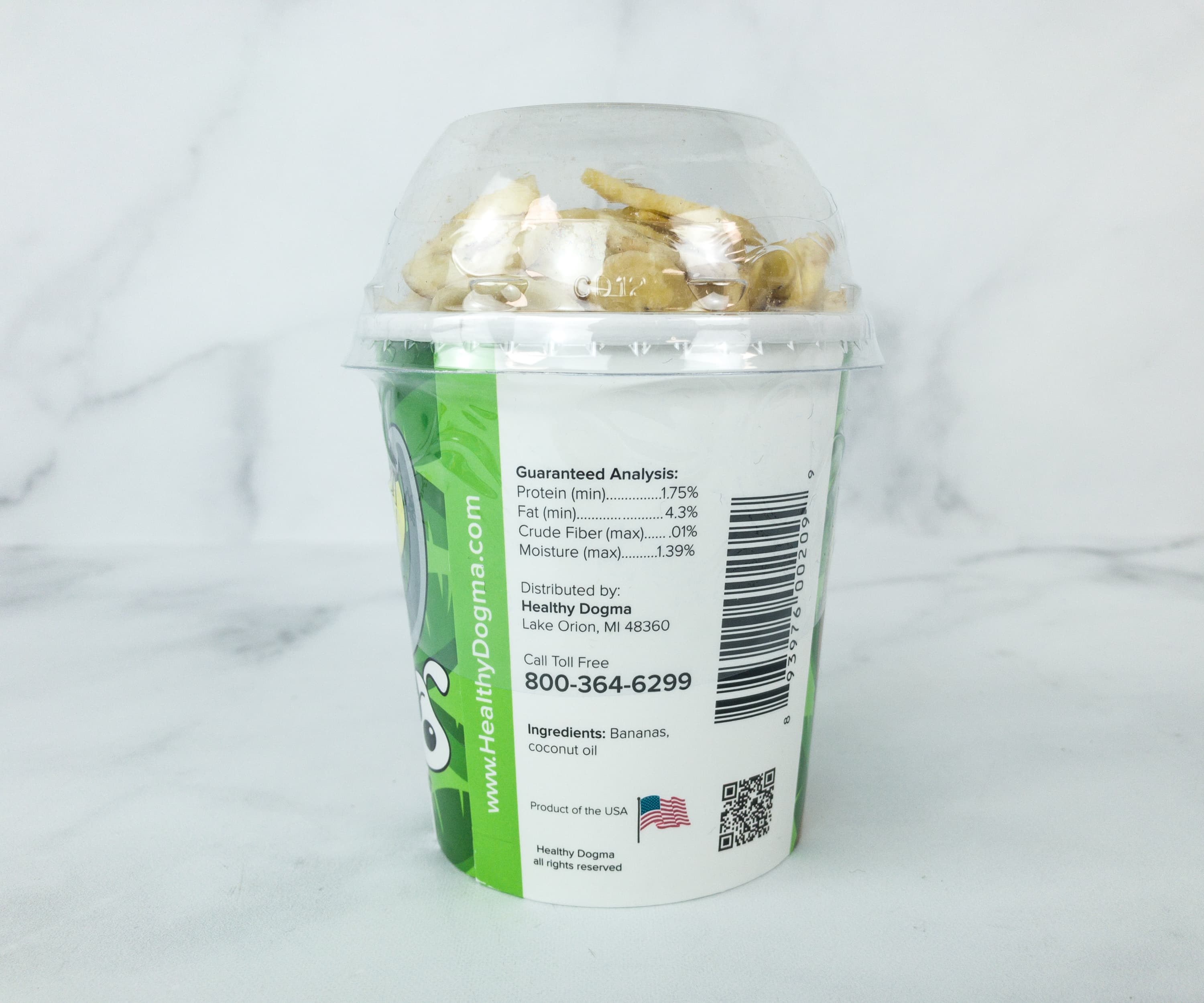 This snack is easy to chew and to breakdown into pieces, making it an ideal snack to give as a reward.
As usual, my pups loved everything in the box. The toys are both tough and fun to play with, while the treats are all natural. I also appreciate that they made up for last month's mistake by sending us bonus items. Seeing our pups satisfied make me feel satisfied too! This is definitely one of the best subscription boxes for pet lovers!
What do you think of this month's box?