PetBox is a subscription box for dogs or cats. When you sign up for PetBox you pick whether you have dog or cat. I am reviewing the PetBox for cats, which is $29.99 a month. The price drops to $24.99 a month for a prepaid 12-month subscription. The items are all chosen and approved by the actress Jennie Garth.
DEAL: For a limited time only, get 50% off your first box! Use the coupon code HELLO50 to get the deal.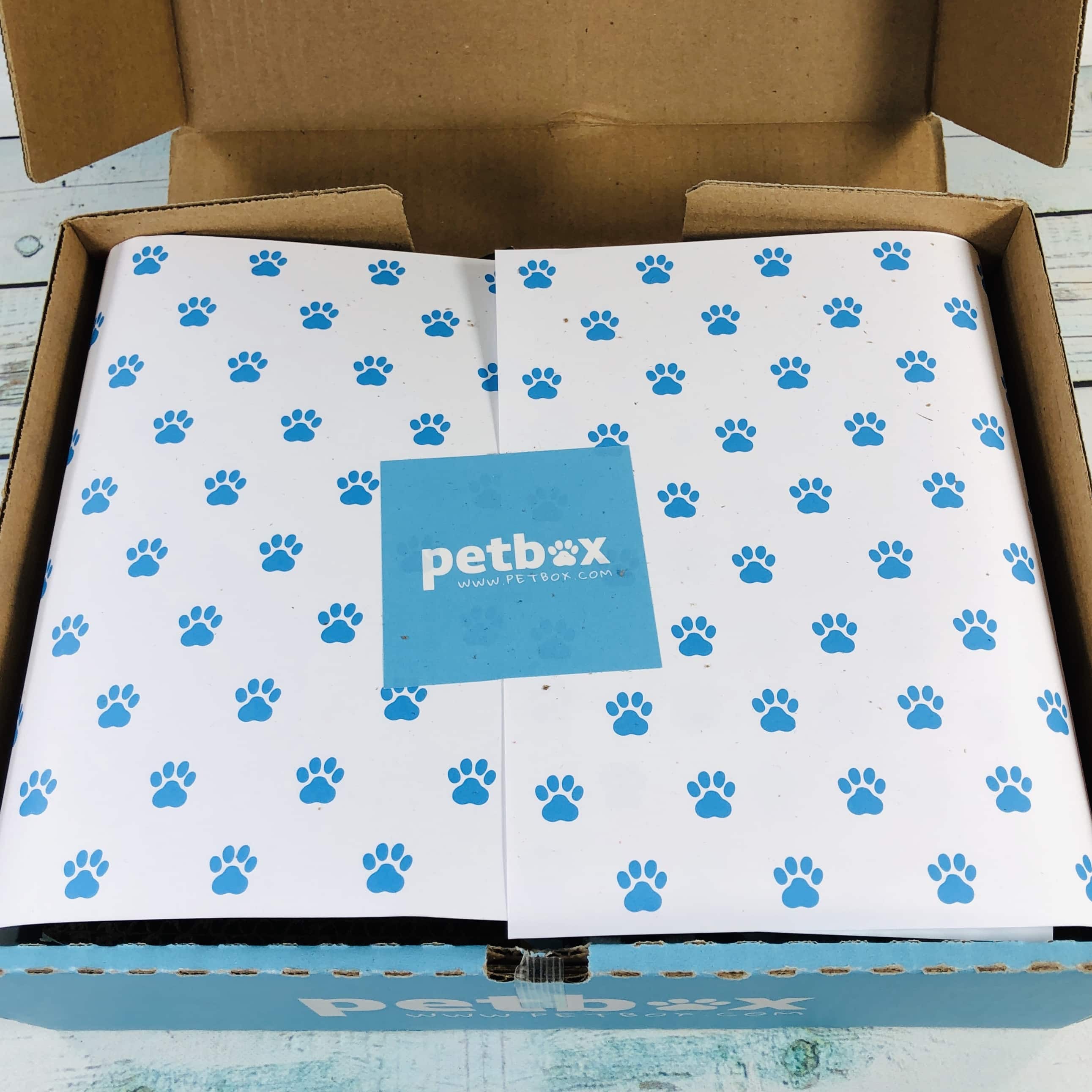 I found patterned paper when I opened the box. So cute!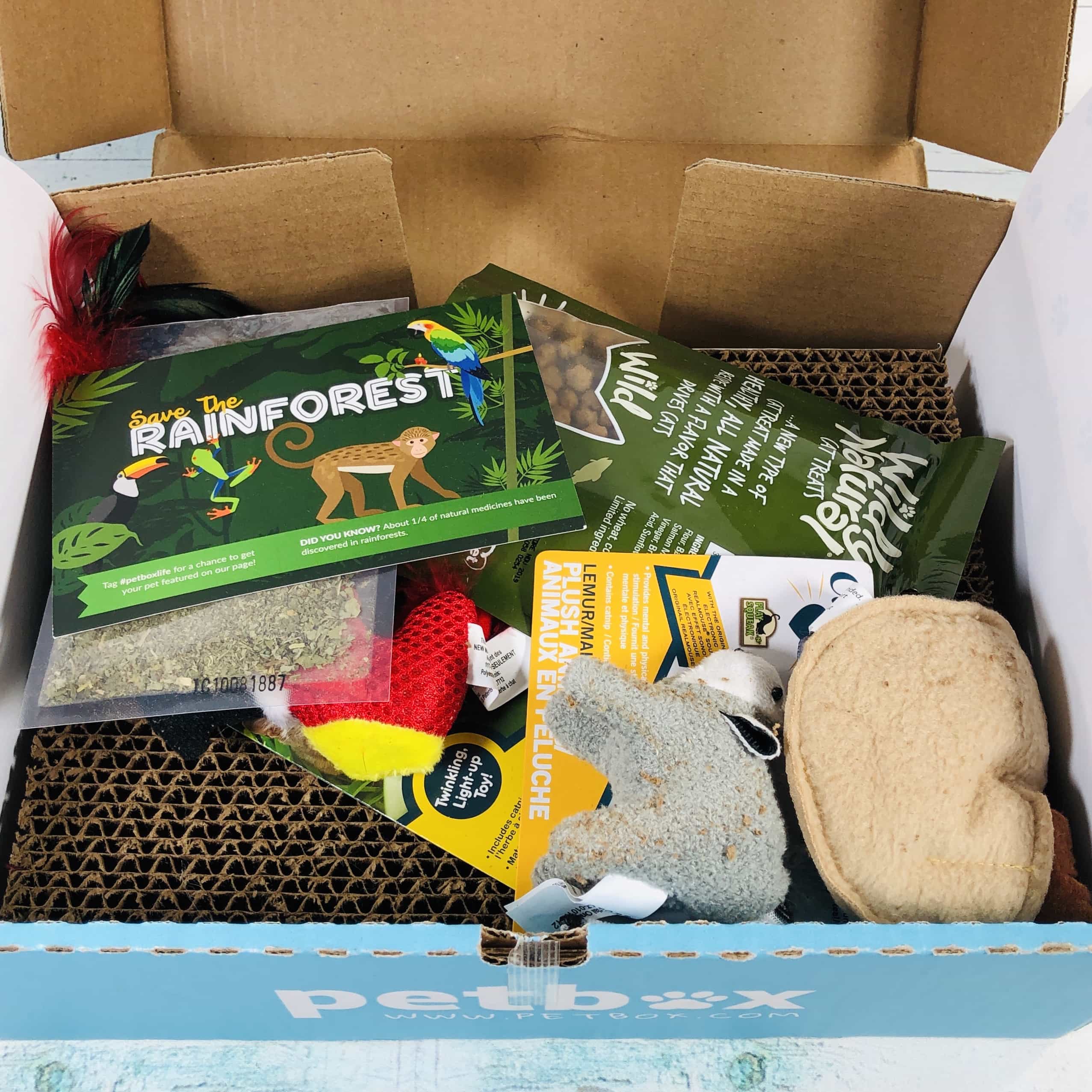 Look at all the goodies inside! I noticed some catnip over everything but after inspecting the items in the box I didn't see any spills.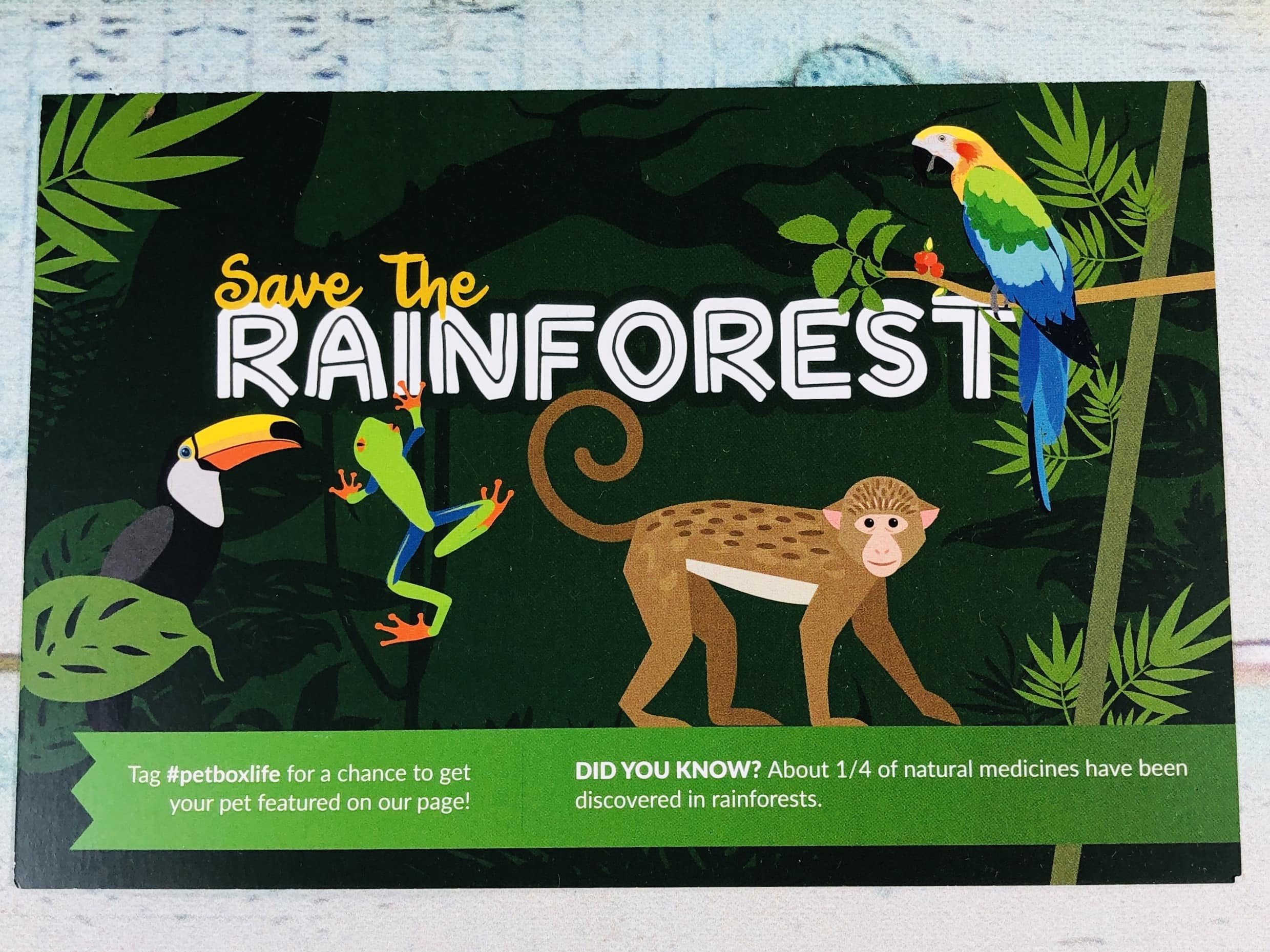 There was a card announcing the theme: Save The Rainforest!
All the items that are included in this box are listed on the back of the card, plus a brief description for each. There was info on the Golden Ticket, and a note that 10% of proceeds are donated to Tender Loving Canines Assistance Dogs.
Everything in my box!
First up is a Scratch Pad. It has a some decorative paper on the side that has rain forest animals.
It's a basic corrugated cardboard box and my cats absolutely love it. They come over to it and stretch and then scratch their claws on it and it's so funny to watch. Also it's a relief since I'd rather they scratch this and not the couch.
I also found a packet of catnip. If your cat is new to the world of scratch pads, then sprinkle some of this on it and they will probably figure out what to do all on their own.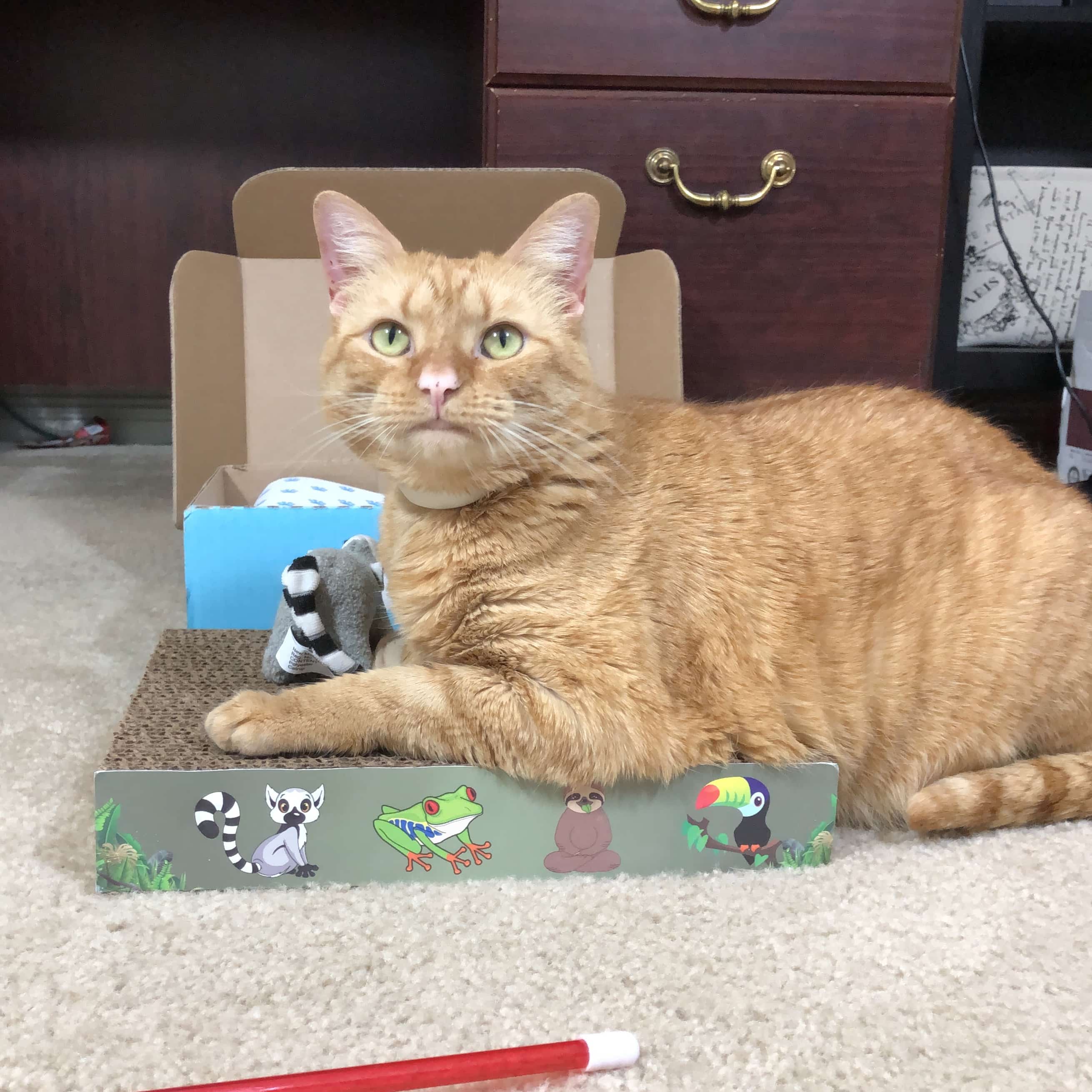 Here's my silly Sunny resting on the pad while exploring her new toys.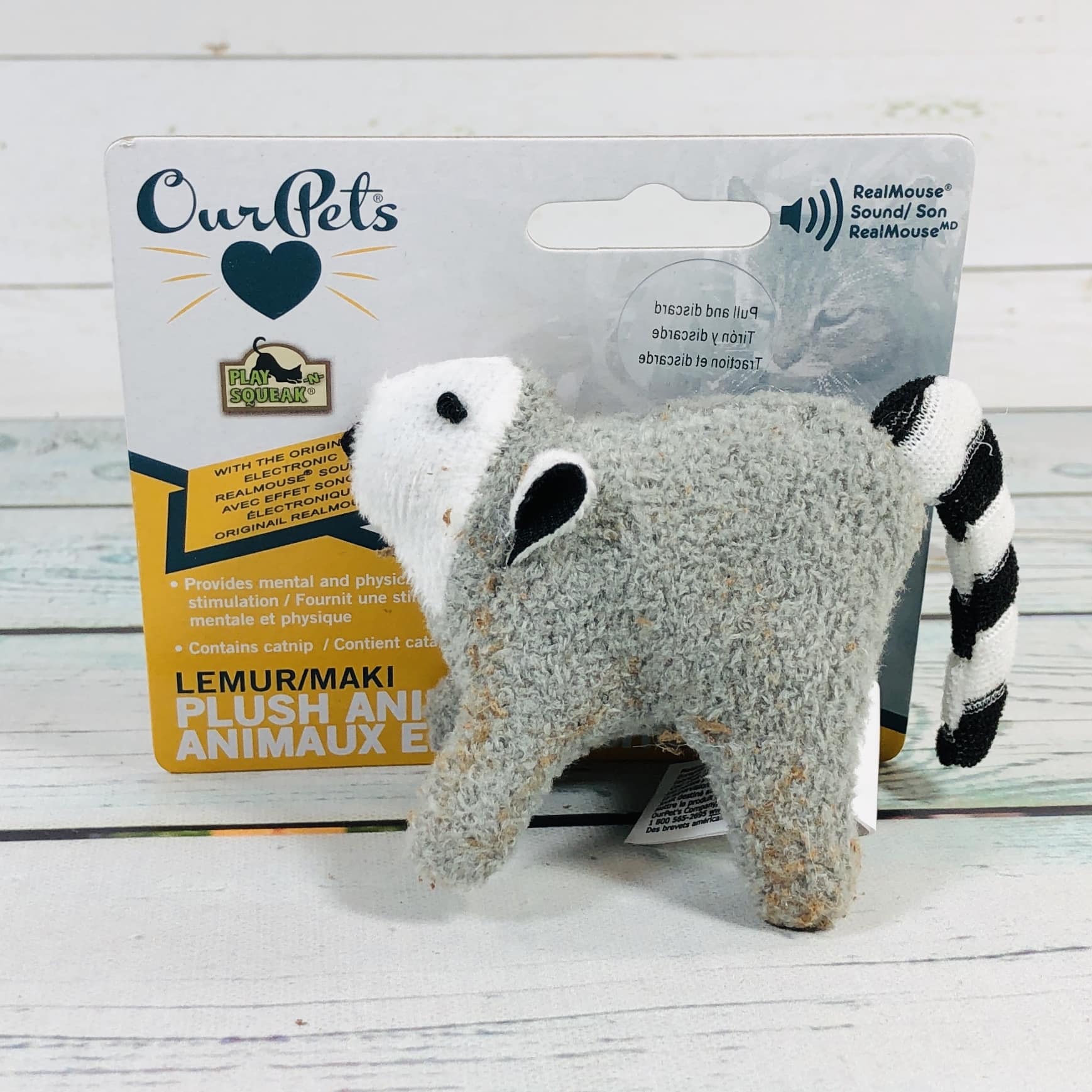 Our Pets Lemur Plush Animal I found two interactive toys in the box this month.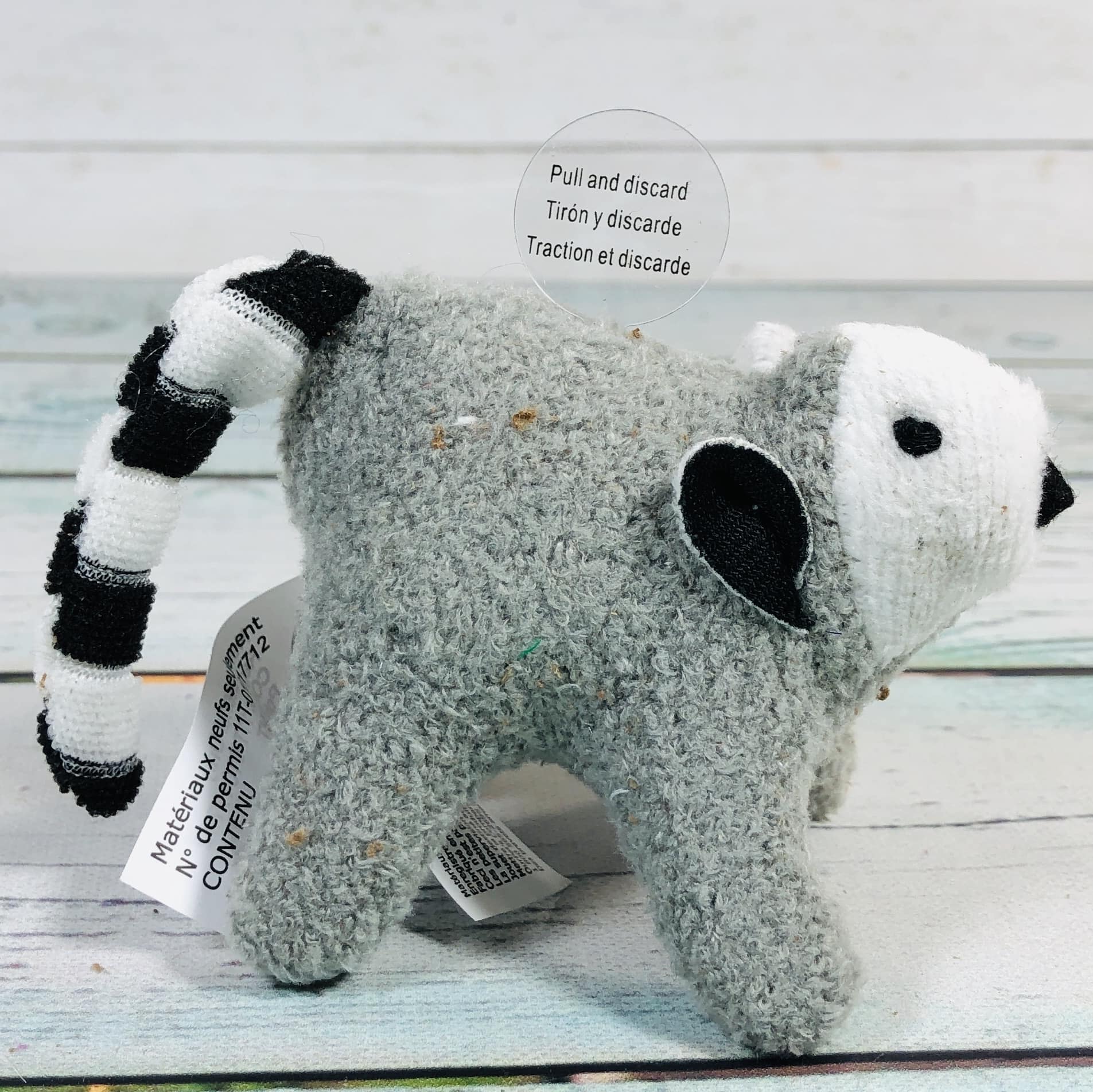 This little fellow is stuffed with catnip. It has a plastic tab that you remove before giving to your cat and every time it moves it squeaks!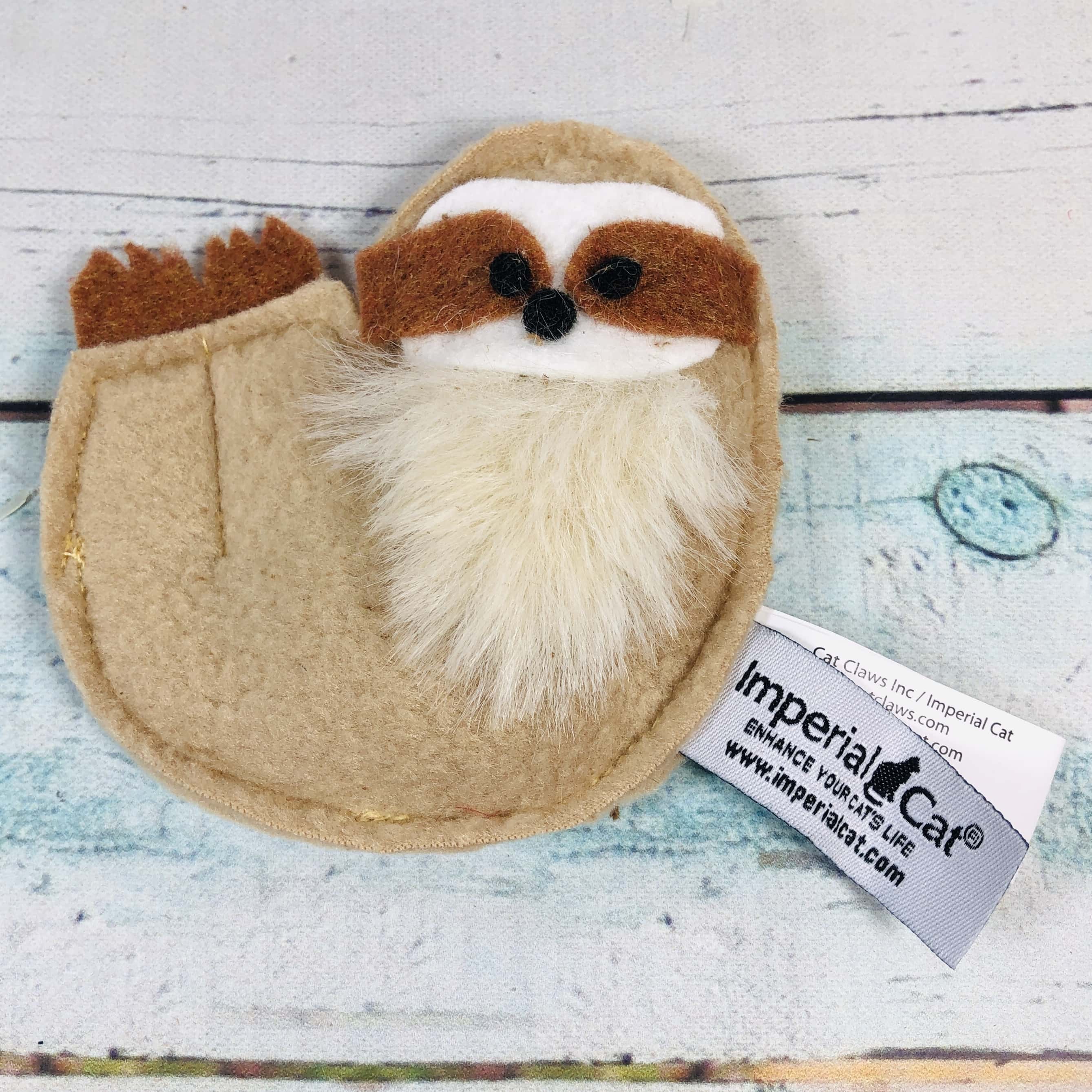 Imperial Cat Sloth Toy ($7.95) is handmade in the USA and is filled with catnip.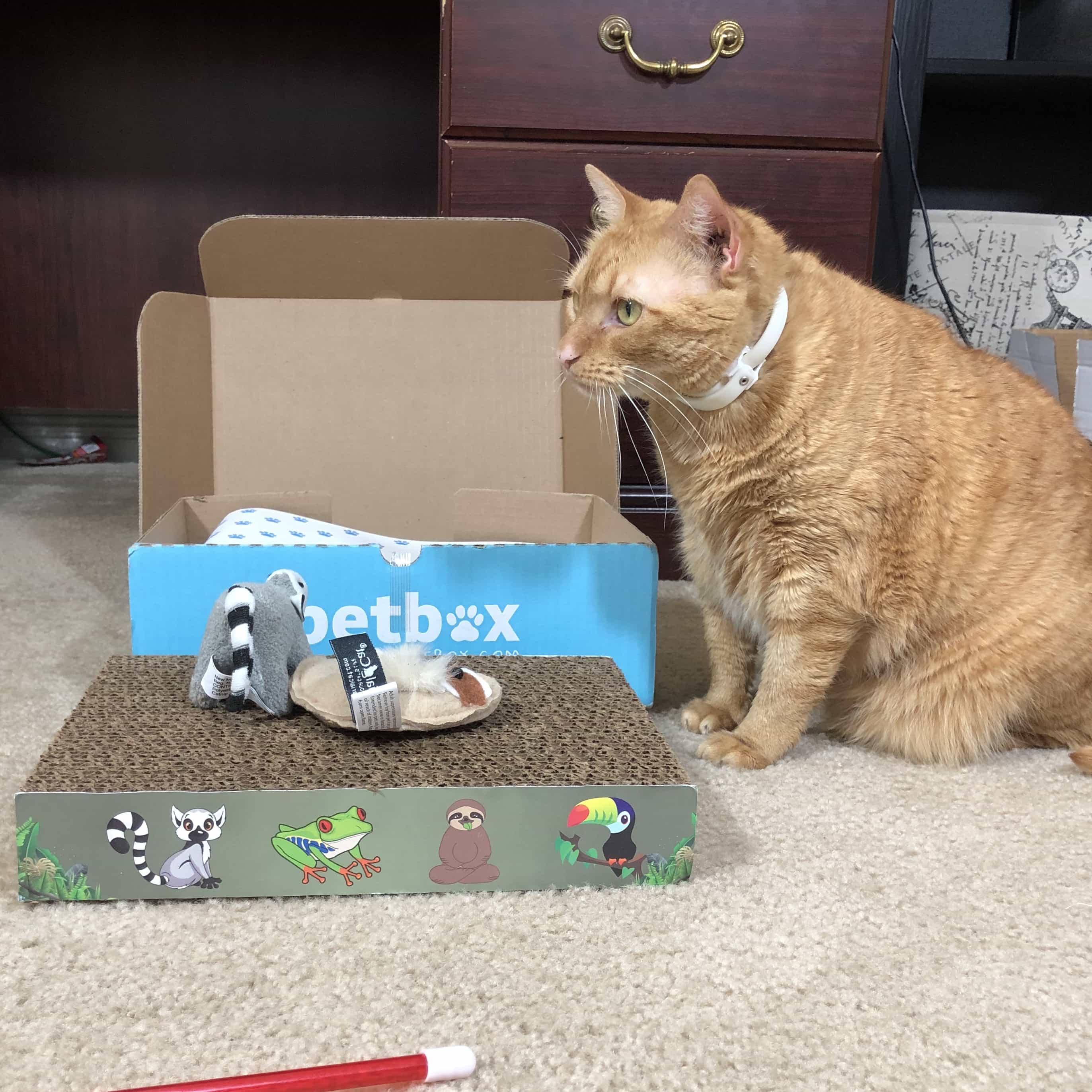 Sunny hasn't been feeling good this week but she perked up when she saw these toys.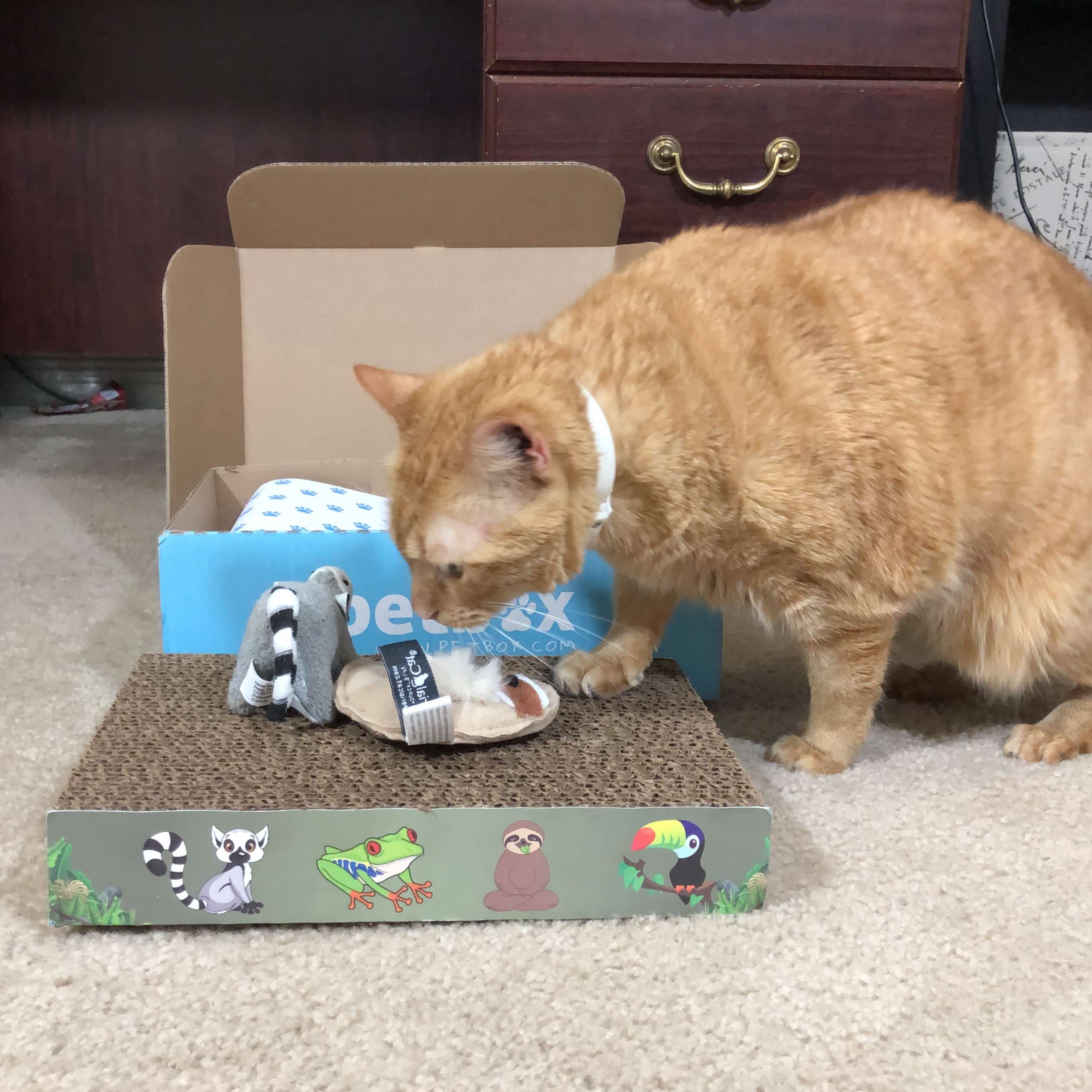 Every once in a while I will hear a squeak from the lemur.
Pet Zone Play-N-Squeak Wand ($10.48) Here is another interactive toy. This time it's on a stick.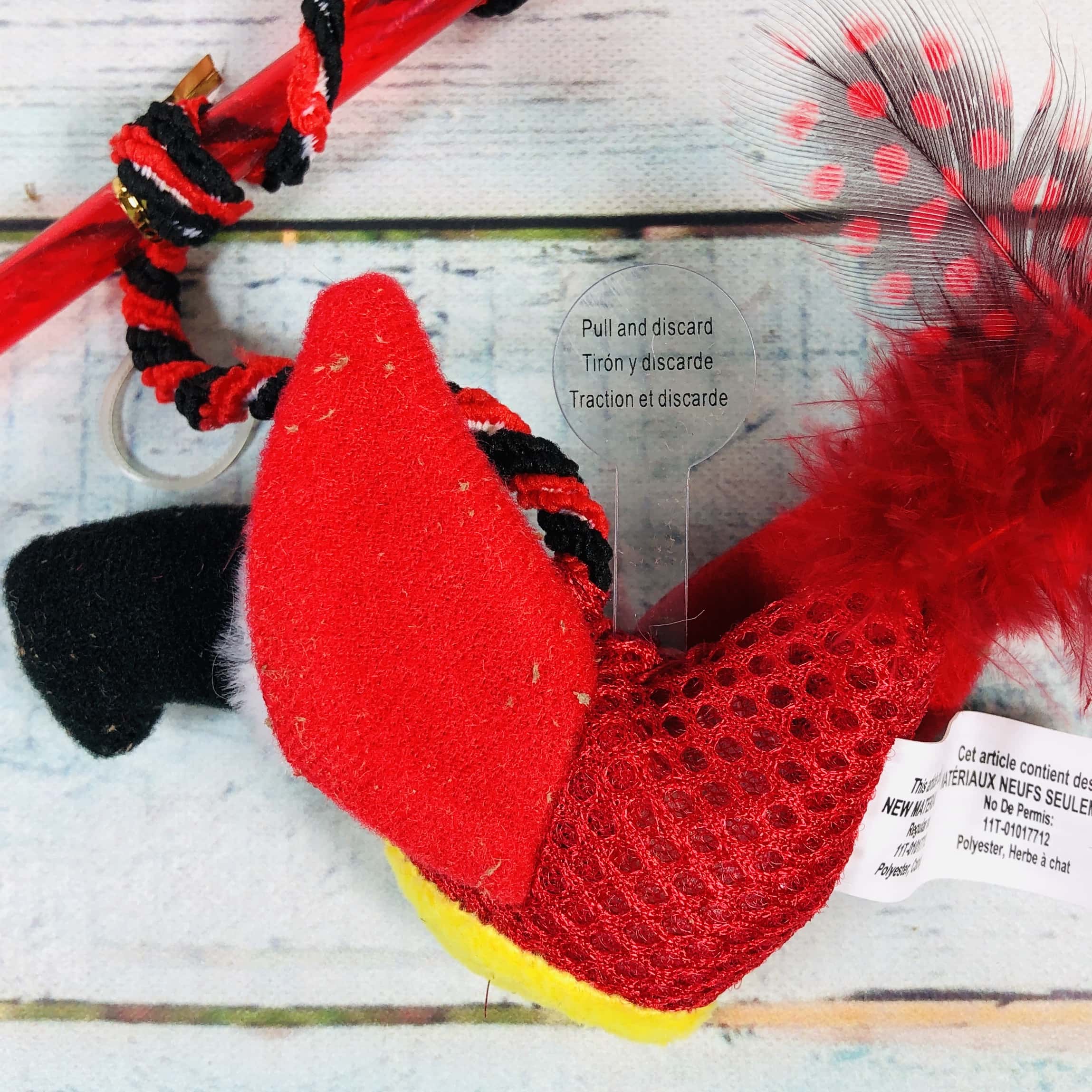 Remove the plastic tab and the bird will squeak when it moves. It also has feathers, which my cats love.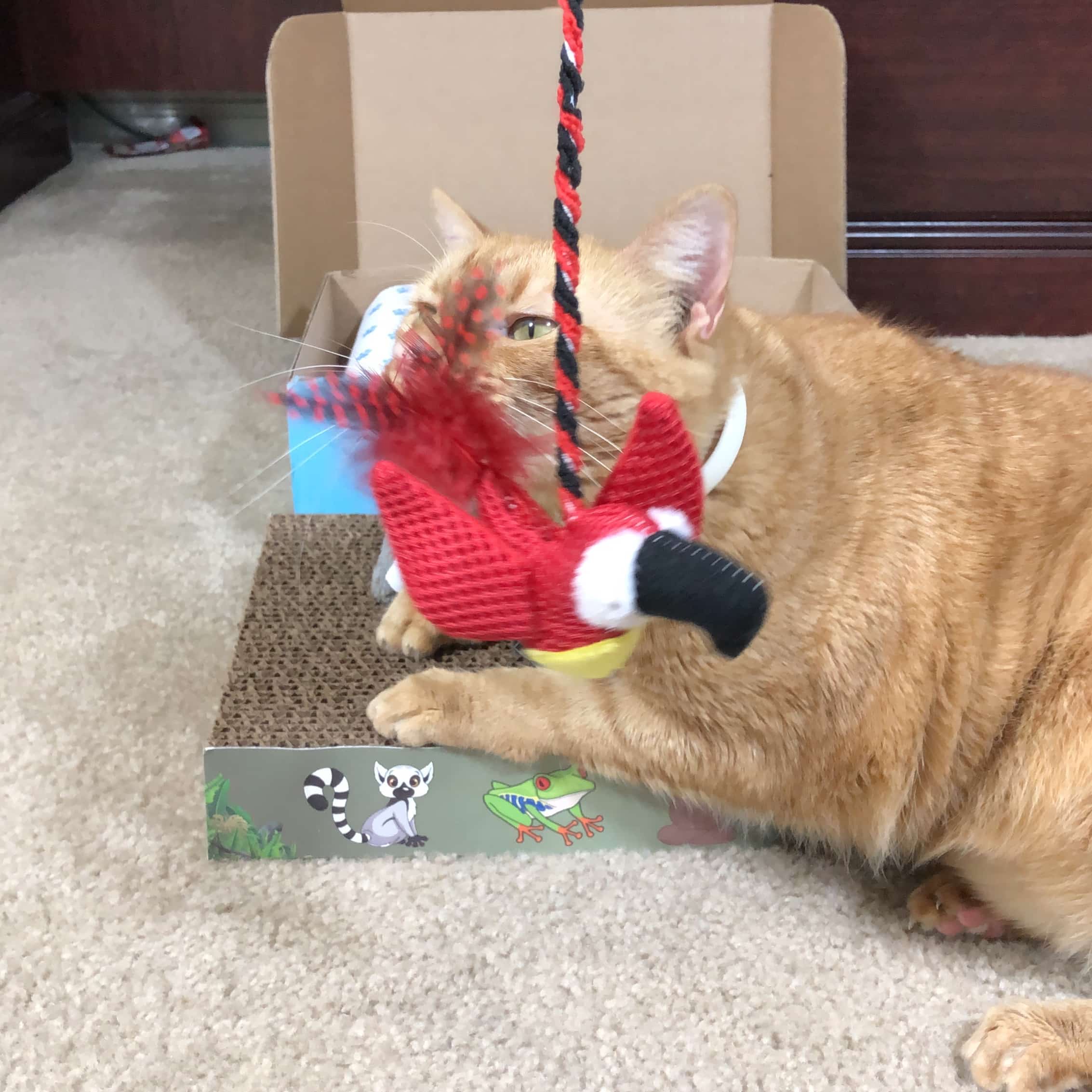 Sunny gave this catnip-stuffed toy a sniff.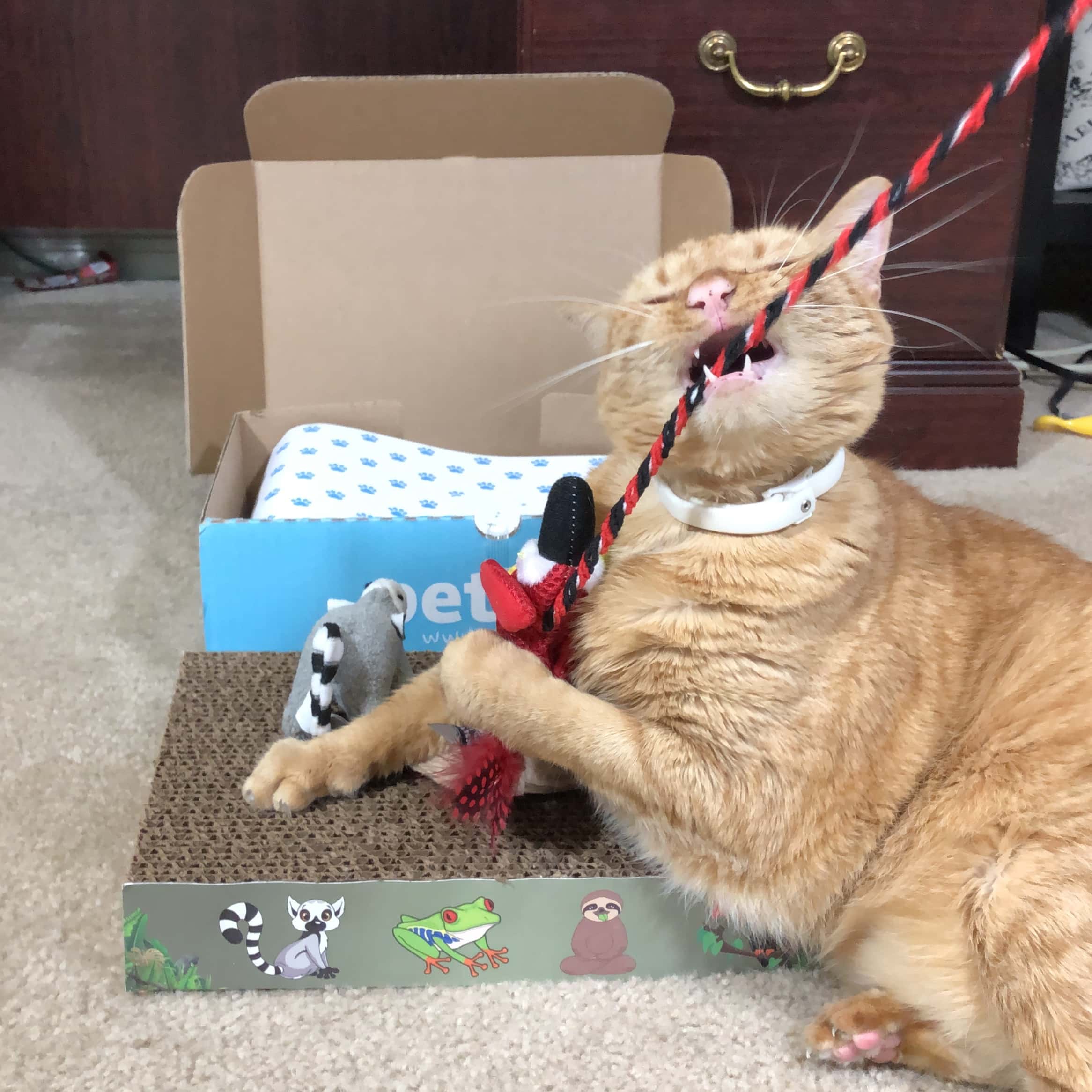 She caught it!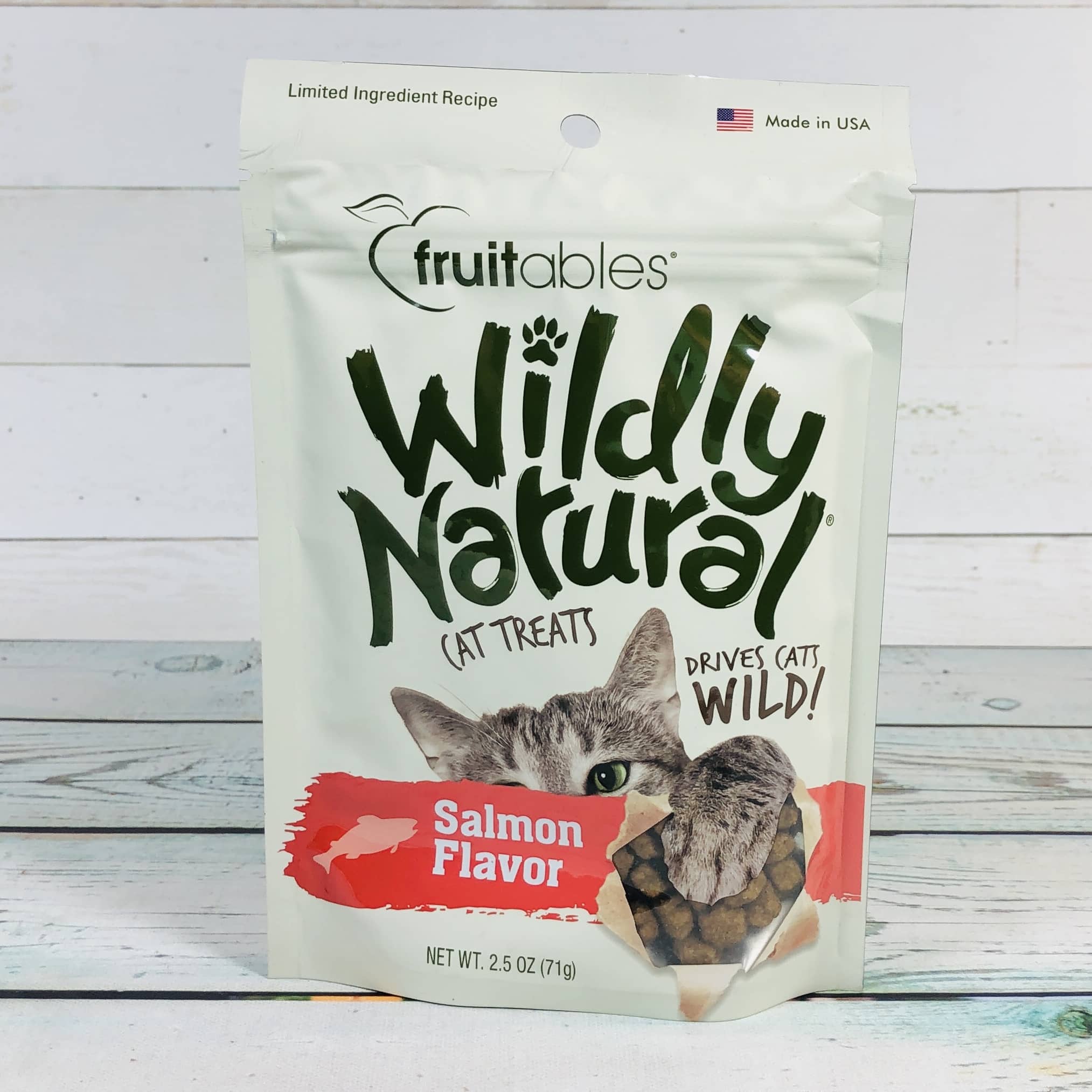 Fruitables Wildly Natural Cat Treats Salmon Flavor ($2.99) Sunny can be picky about her treats but she was wild about these salmon-flavored snacks.
The ingredients were all-natural and looked pretty good: chicken, salmon, pea fiber, and flaxseed are a few of the real-food items in here.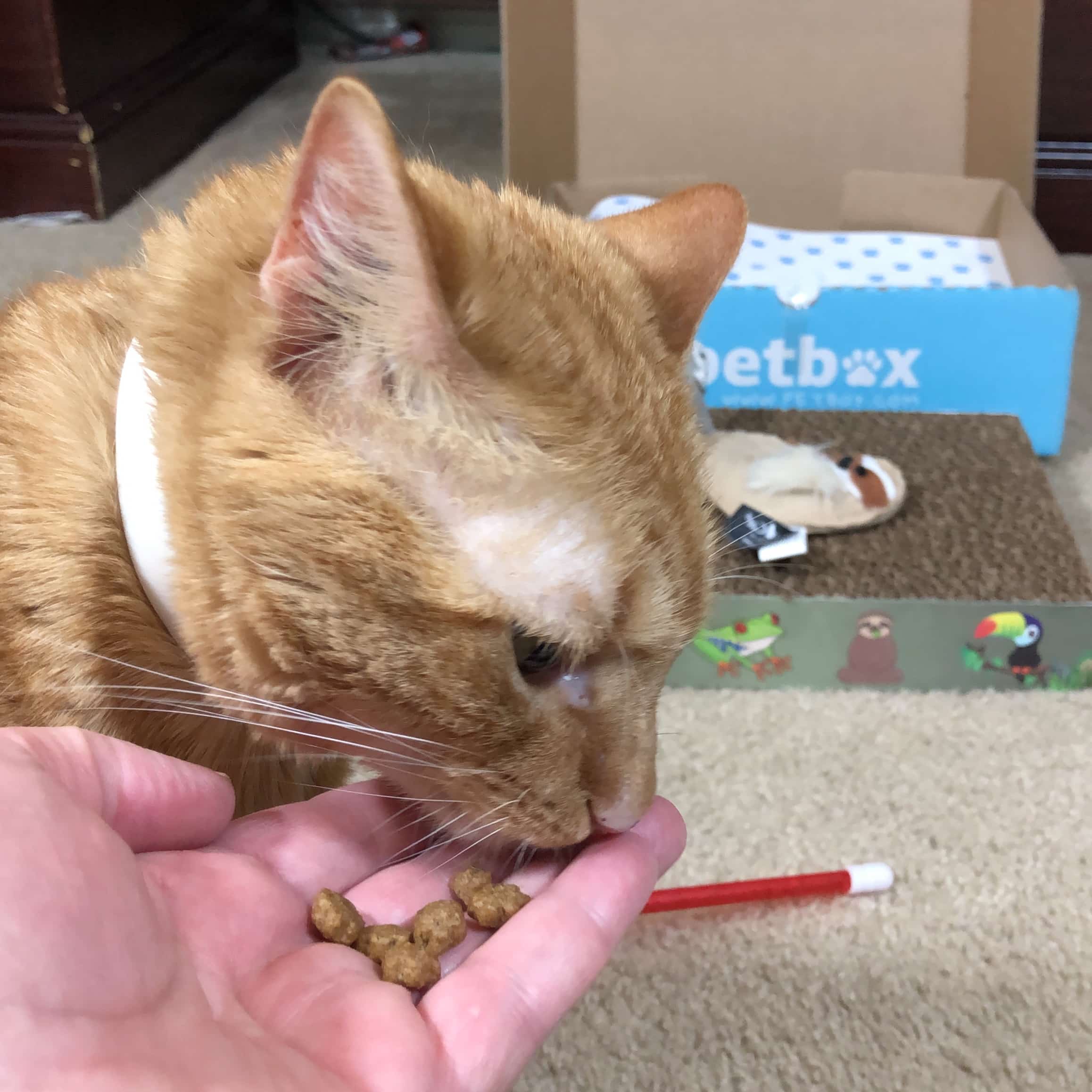 Sunny says they are yum yum in her tum tum.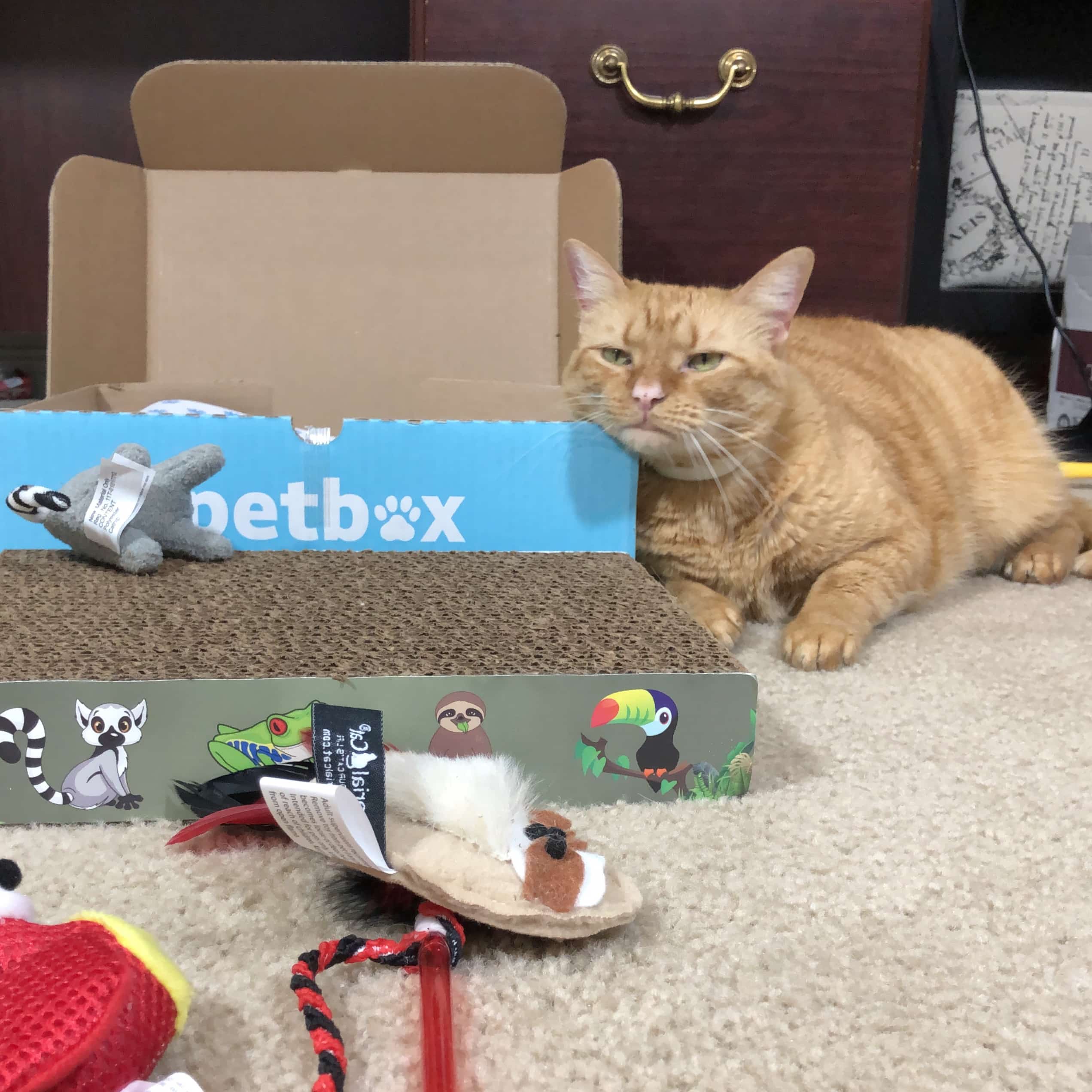 Sunny was so happy with her PetBox this month! Zoey wasn't around when I took pictures but she has enjoyed playing with the toys too and especially loves using the scratch pad. I think the themes are always cute and my cats really seem to like them too!
What do you think of this month's box?