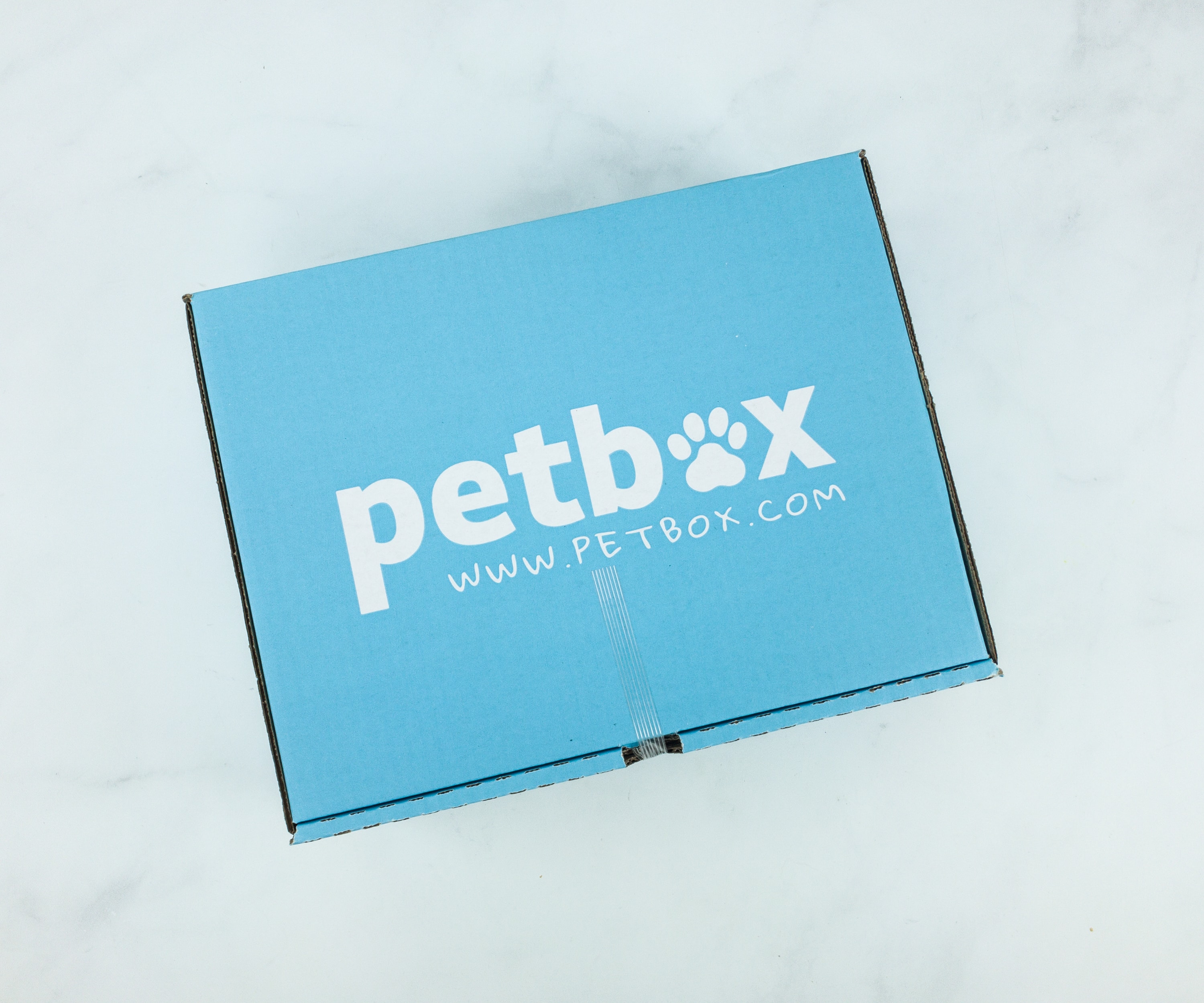 PetBox is a customizable subscription box for dogs and/or cats. You can select your own items for your pet each month or opt to be surprised. When you sign up for PetBox you pick whether you have dogs, cats, or both, and their size. You can choose your items using a point system or have PetBox choose them. My box is a premium review surprise box.
DEAL: For a limited time only, get 50% off your first box! Use the coupon code HELLO50 to get the deal.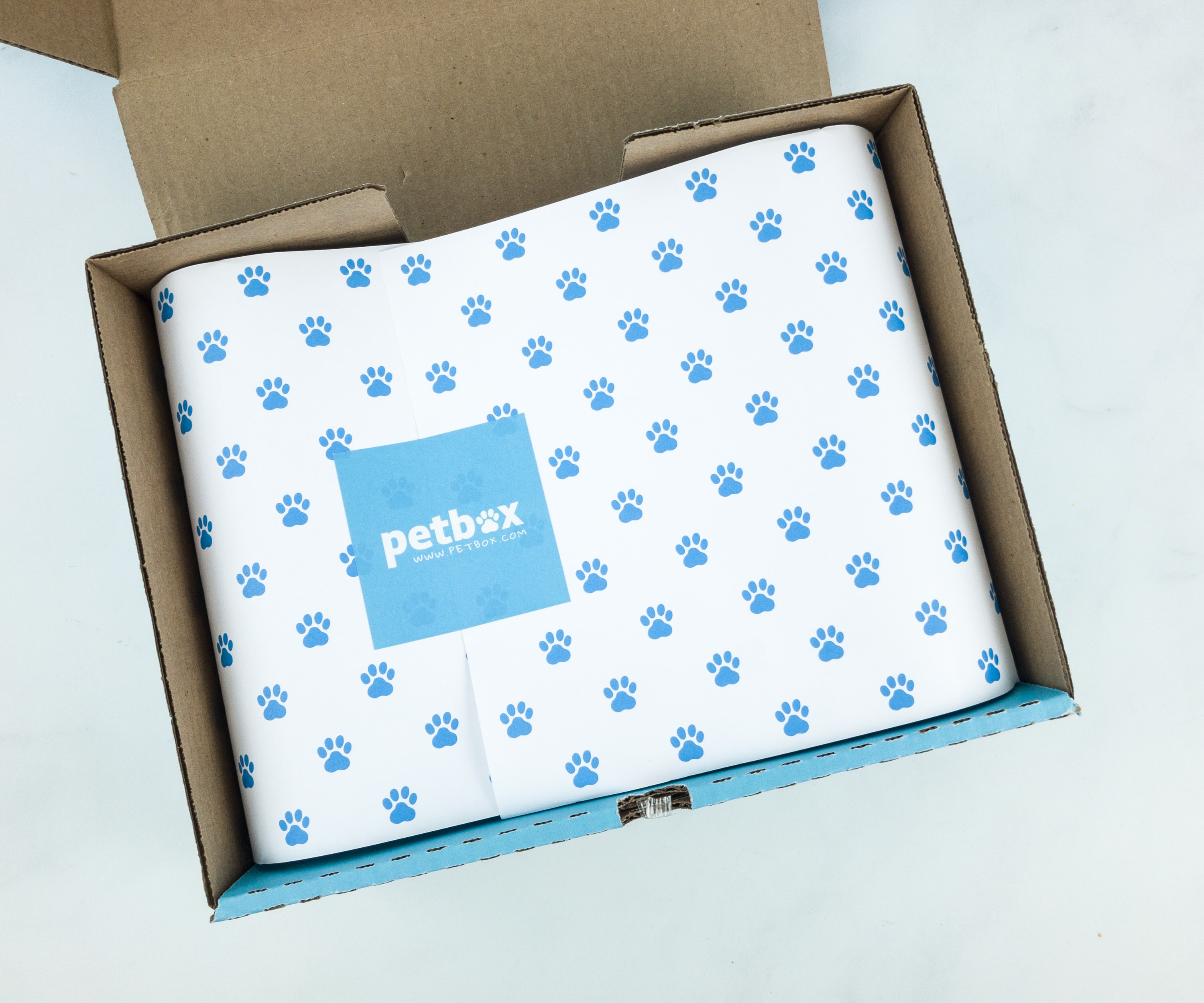 The items were wrapped with custom patterned tissue paper.
The box is full!
Included in the box is an information card featuring a scuba diving pup. It says "Dive Into the Deep"!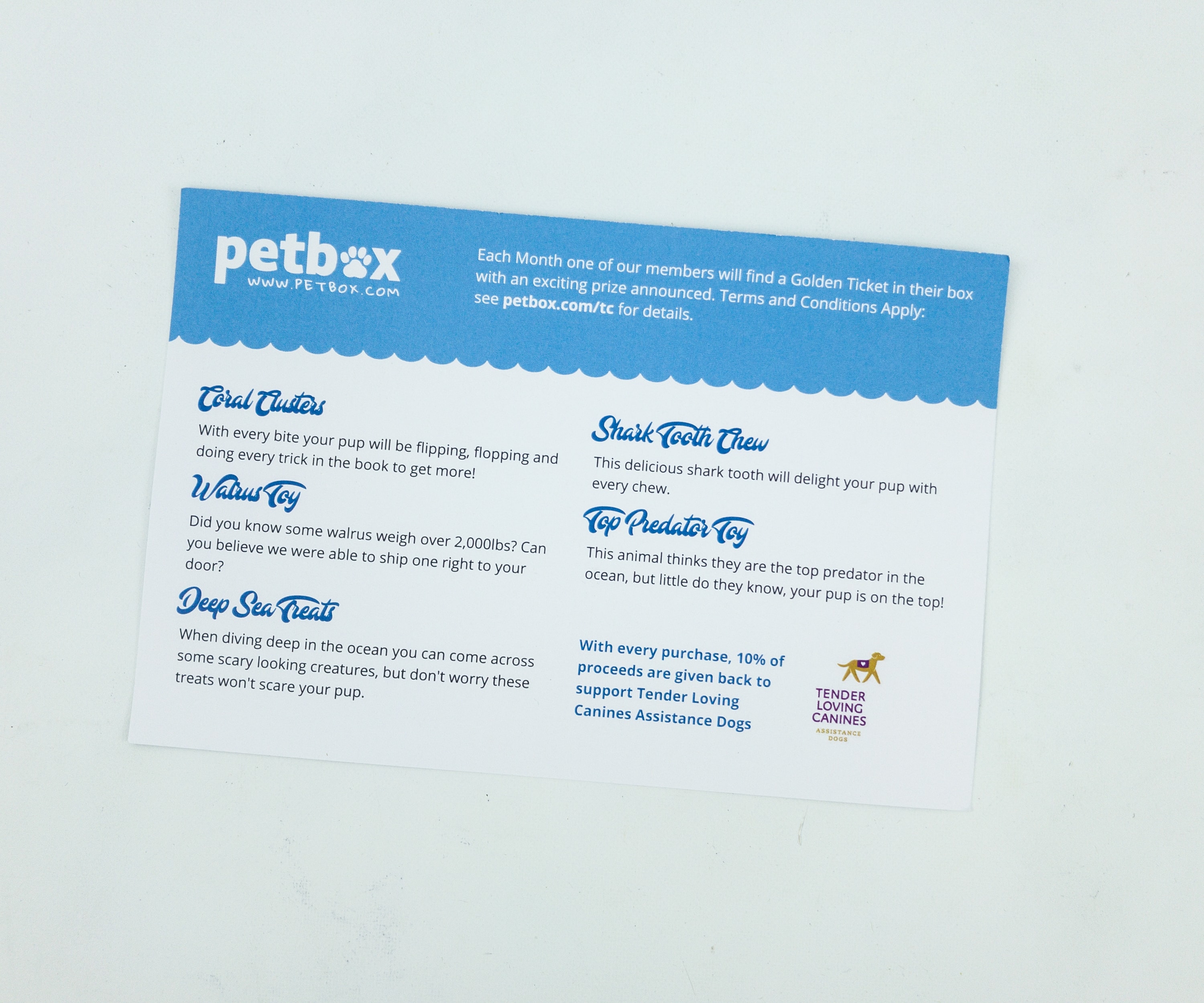 All the items in this box are listed at the back of the card, along with a brief description for each.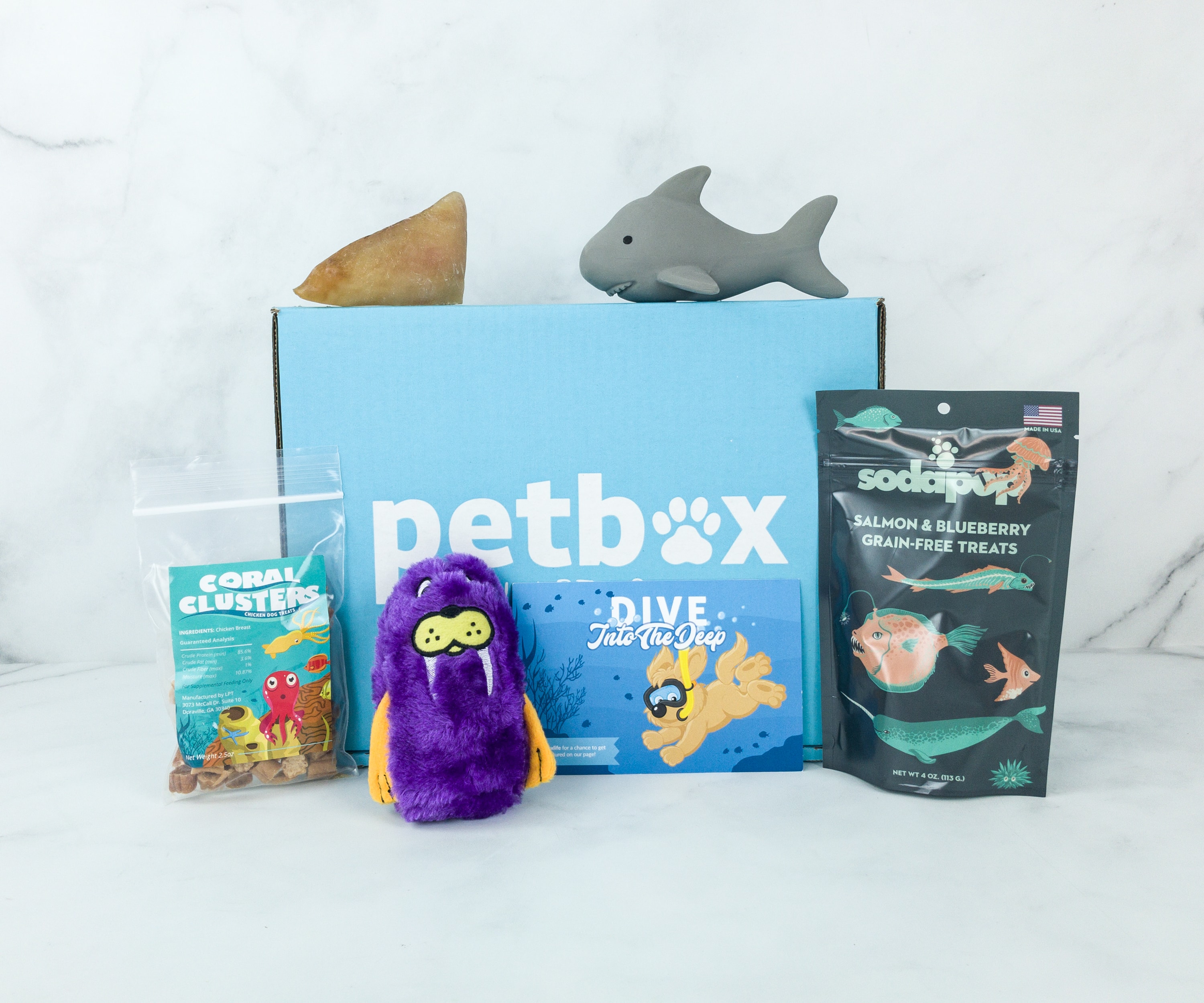 Everything in my box!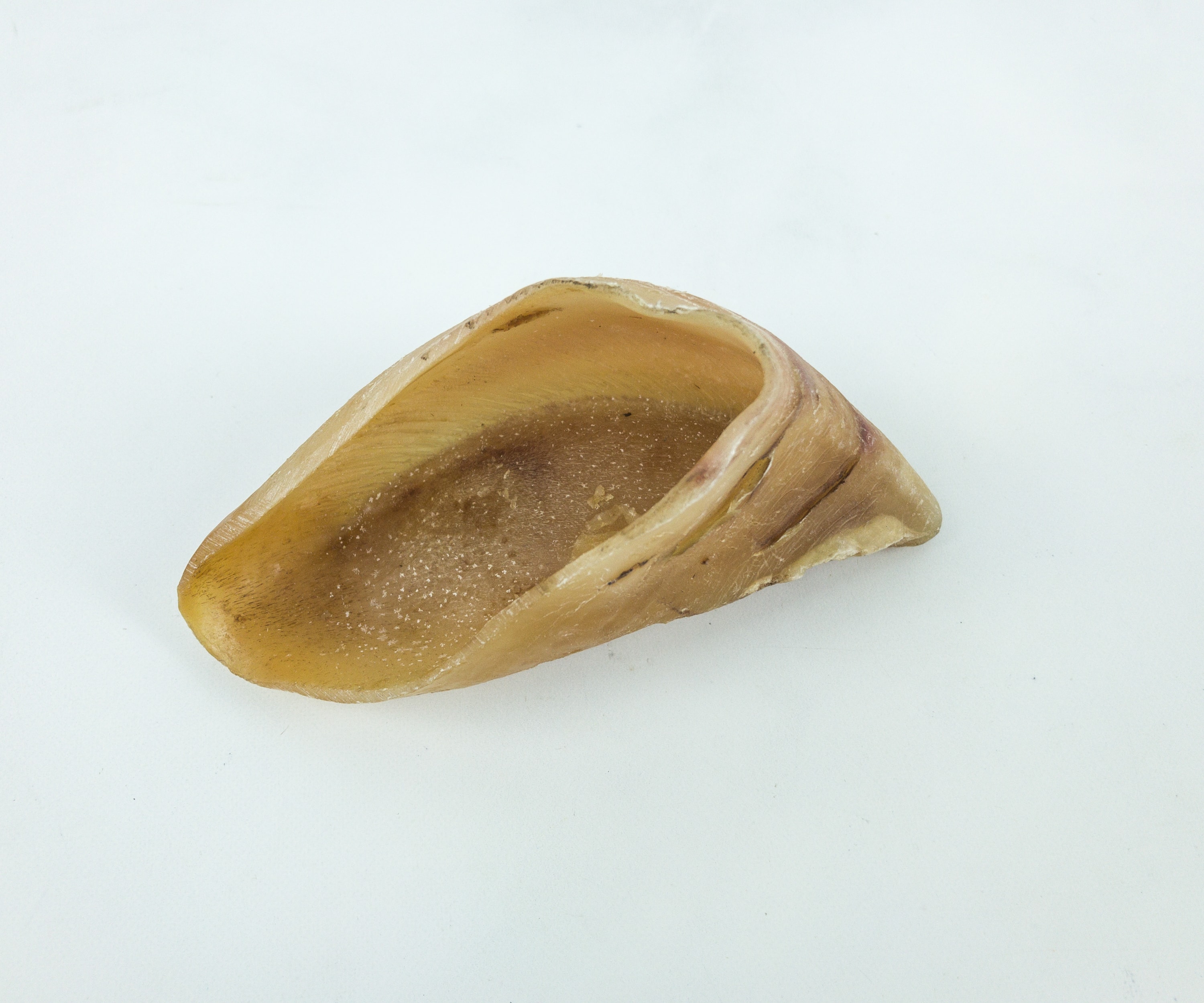 Dog Chews. This month's box bonus item is a hard dog chew made from premium quality, human-grade ingredients.
It features a solid and rough texture that will definitely keep your pup busy for quite a while!
Zippy Paws Walrus Squeakie Buddy Squeaky Plush Dog Toy ($6.25) It's a purple walrus plush toy with a loud blaster squeaker!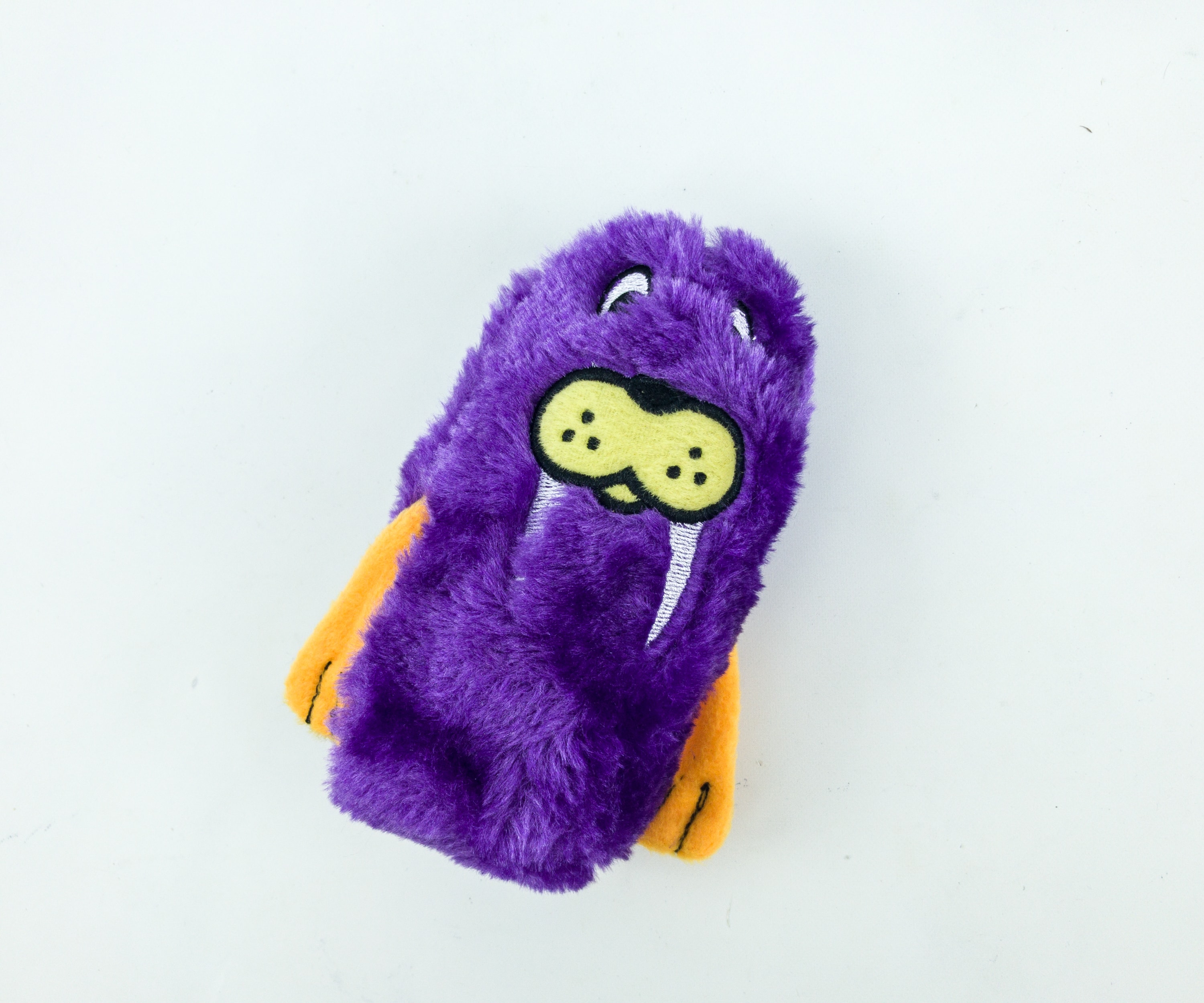 It's so adorable and fuzzy. The walrus also features orange flippers.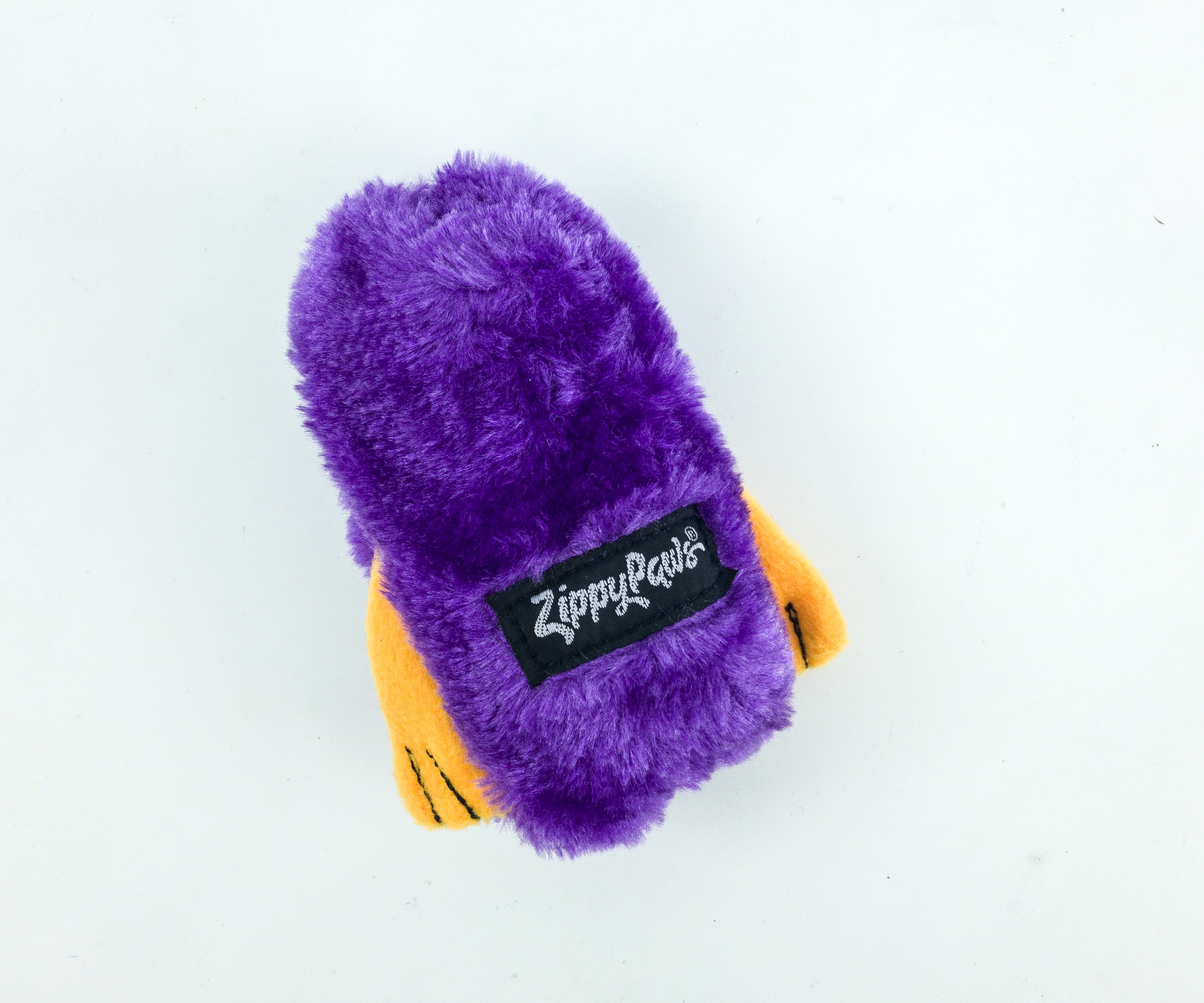 Unlike other regular plush toys, this one contains absolutely no stuffing. It's small and lightweight too, making it the ideal toy for a quick game of fetch.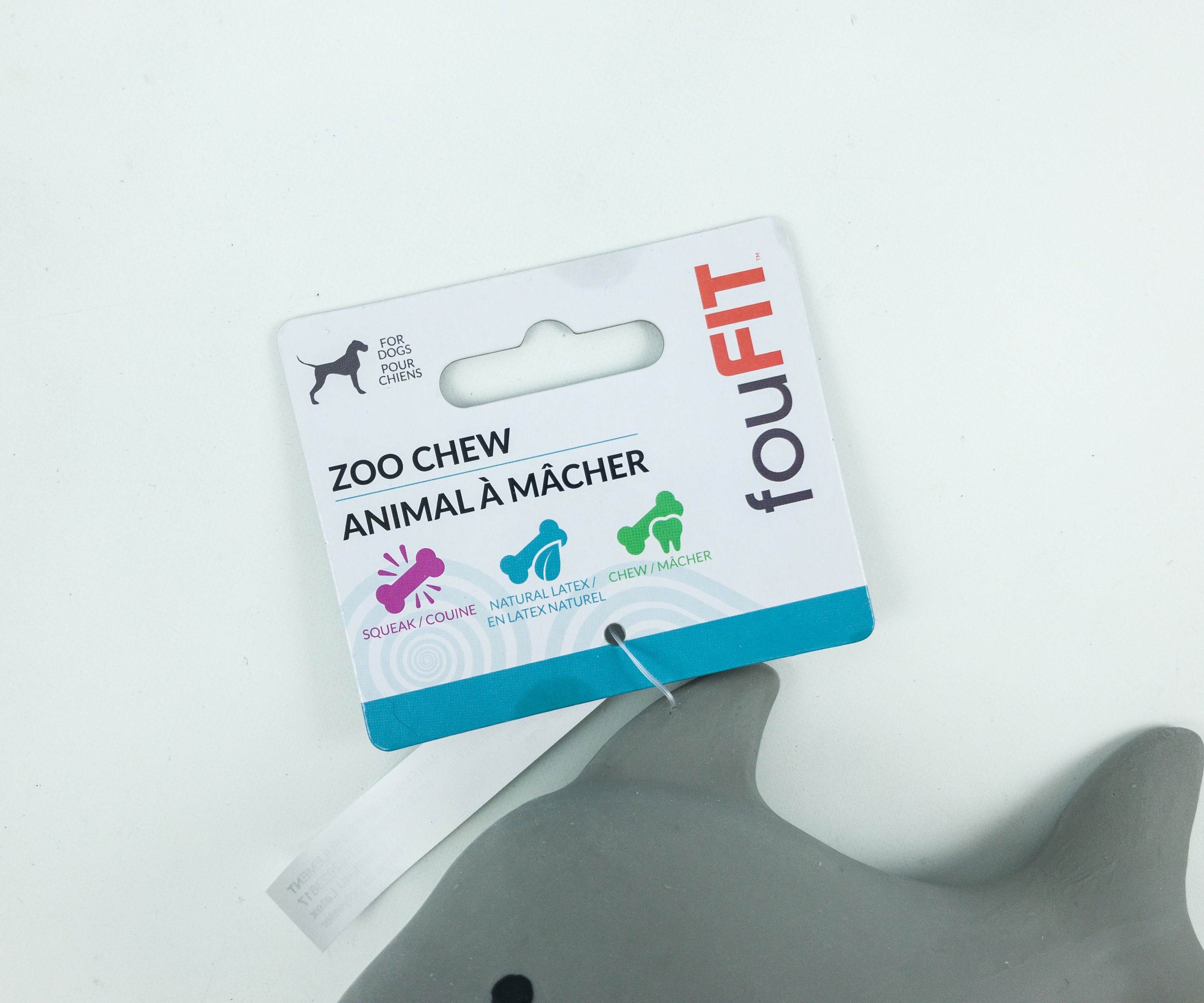 FouFit Shark Zoo Chew ($7.99) To give our dog the most delightful chewing experience, they included this grey rubber shark toy.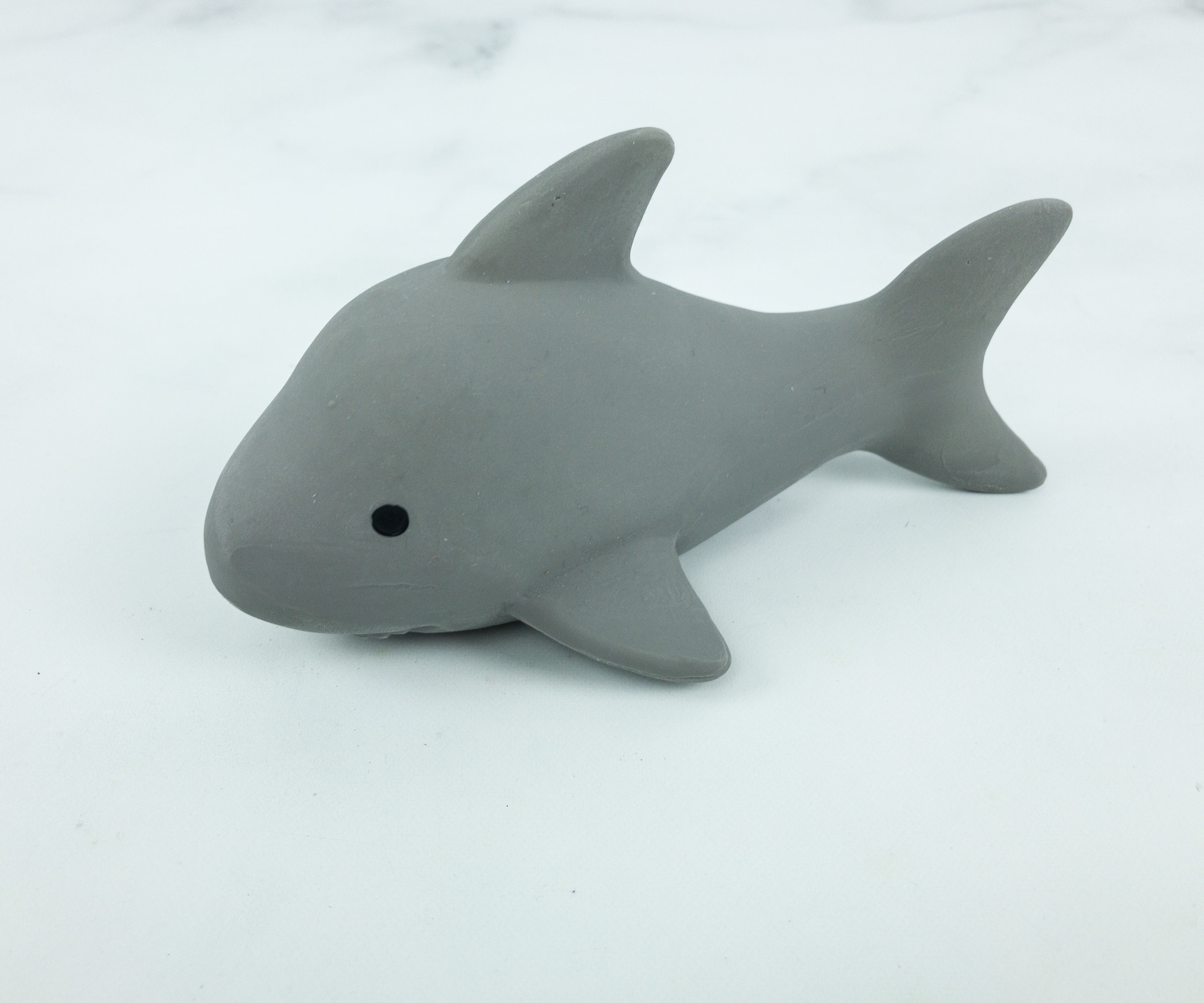 It's made with a non-toxic natural latex and soft stuffing.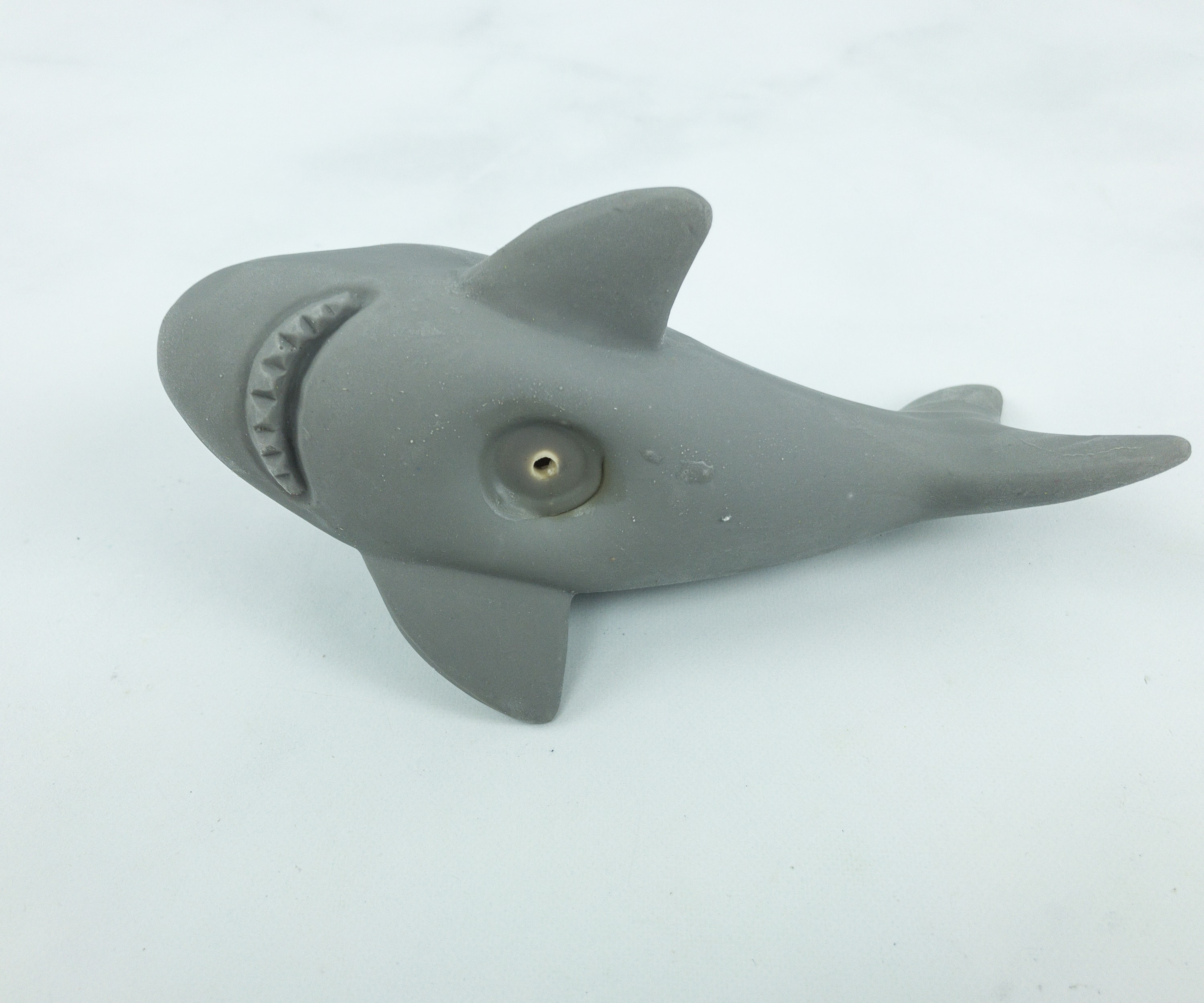 This toy stands 5 inches long with a built-in squeaker inside, producing a thin loud sound that would definitely lure your pups. Dean loved this!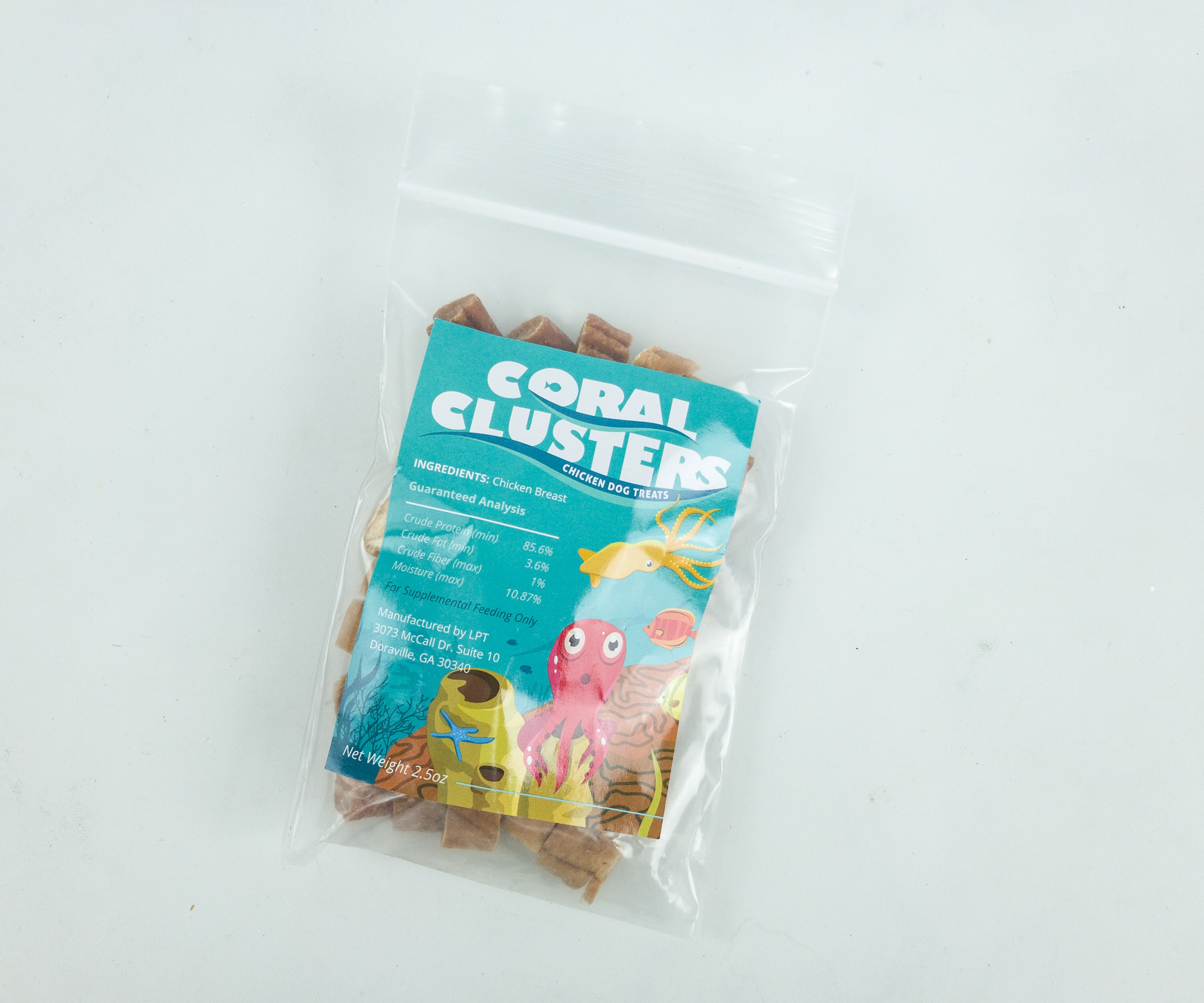 Coral Clusters Chicken Dog Treats. These treats are made with chicken breast and packed with protein and fiber.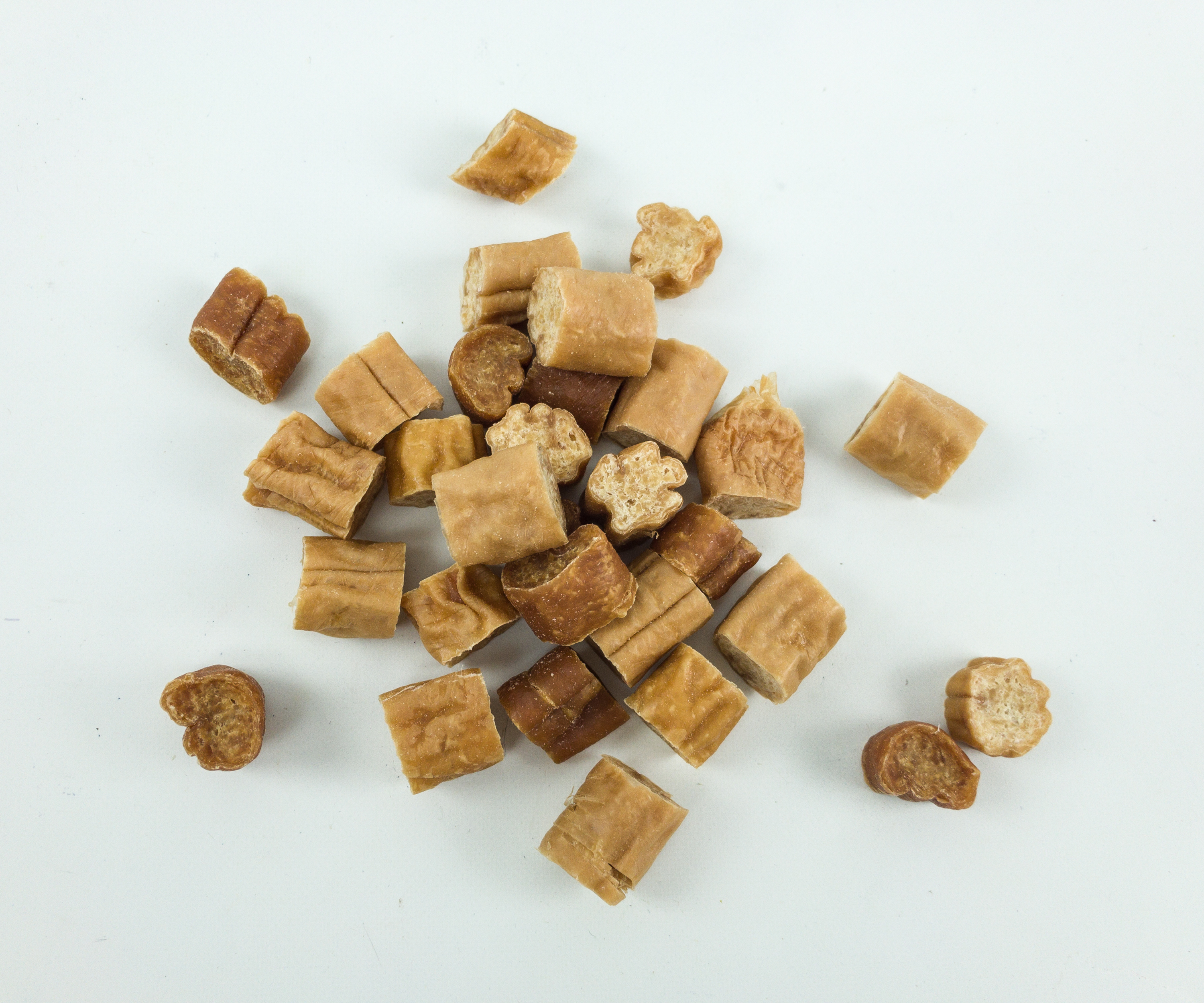 Each piece is chewy and already cut into bite-sized pieces, so all you have to do is feed it to your dog either as a snack or as a reward.
Soda Pup Salmon & Blueberry Dog Treats. The next snack is a bag of gluten-free treats made from salmon, tapioca flour, flaxseed meal, molasses, and whole dehydrated blueberry.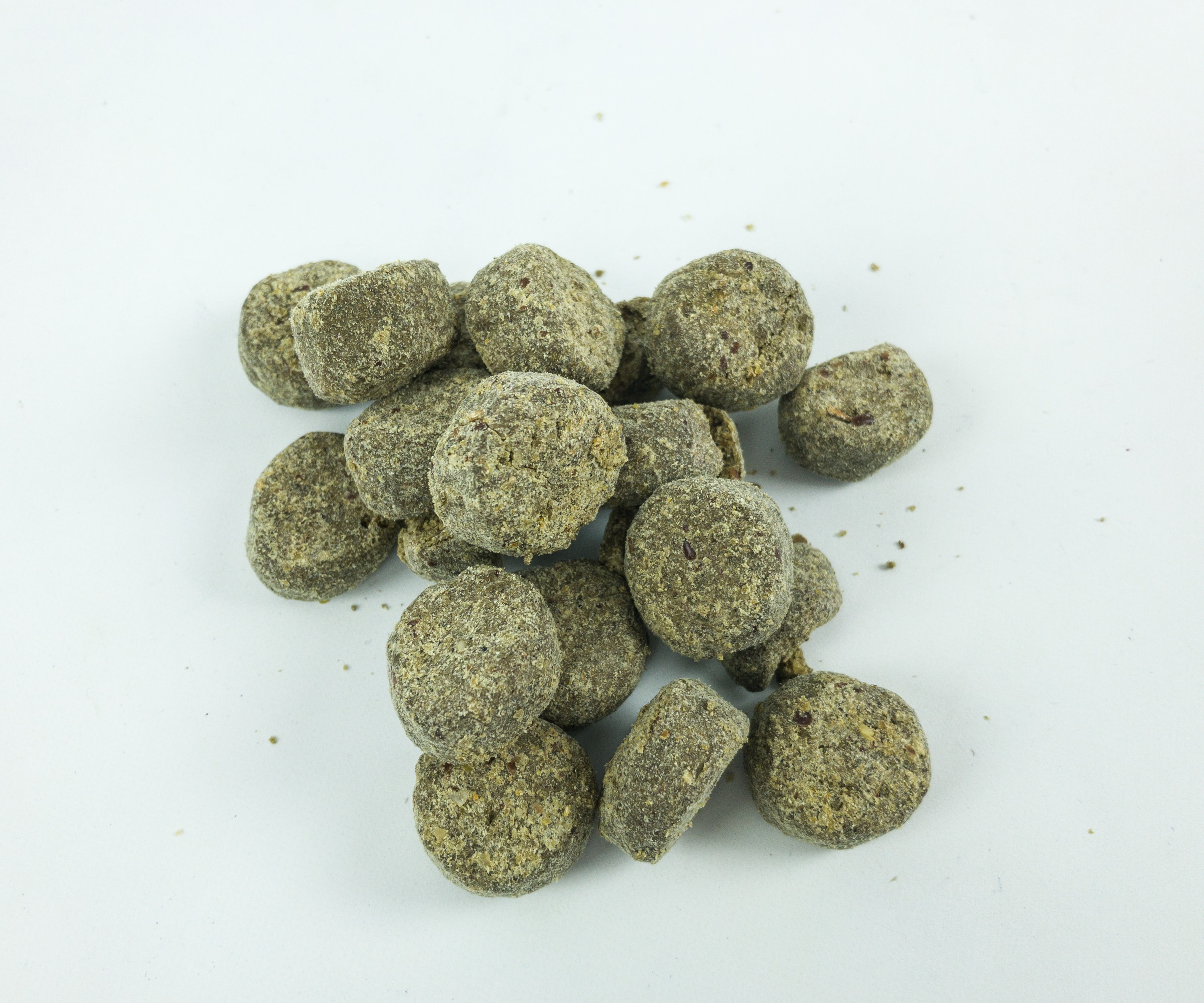 Each piece is round, soft, and chewy.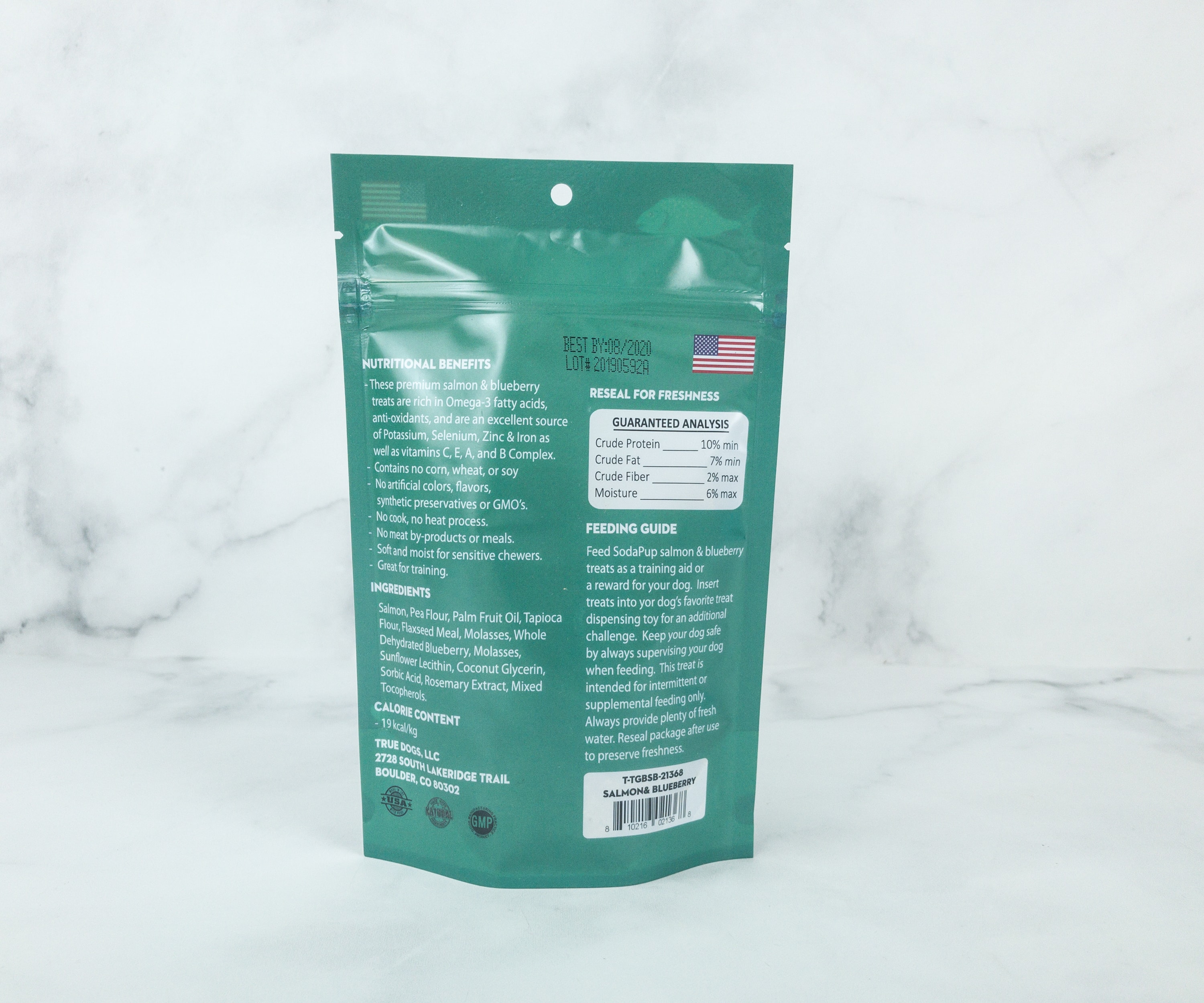 Salmon has omega-3 fatty acids while the blueberries are known for their antioxidants. It's also an excellent source of potassium, selenium, zinc & iron, giving your dog a stronger and healthier body!
This month's PetBox brought us to a fun under the sea adventure with all their sea creature plush toys and ocean-themed treats. It all started with the seashell-shaped chewers and followed by a pair of toys. The walrus squeaker looks very cute but Dean loves the great white squeaky shark more. The treats were so tasty too, Dean loved both of them and kept asking for more. This is definitely one the best PetBox curations we've had so far, and I'm looking forward to more exciting new toys and yummy dog treats in the next boxes!
What do you think of this month's box?