Owl Post Books is a fun and interactive monthly book subscription for kids. Each month, subscribers will receive an Imagination Box with 3 books that fit into their age range and fits into a fun monthly theme, and includes a unique themed toy and a theme card!
Owl Post Books has Imagination boxes for ages 0-3, 4-7, and 8-12. This is the Imagination Box for 4-7 years old. 
There's an information card on top.
The box is full of colorful and curly squiggles!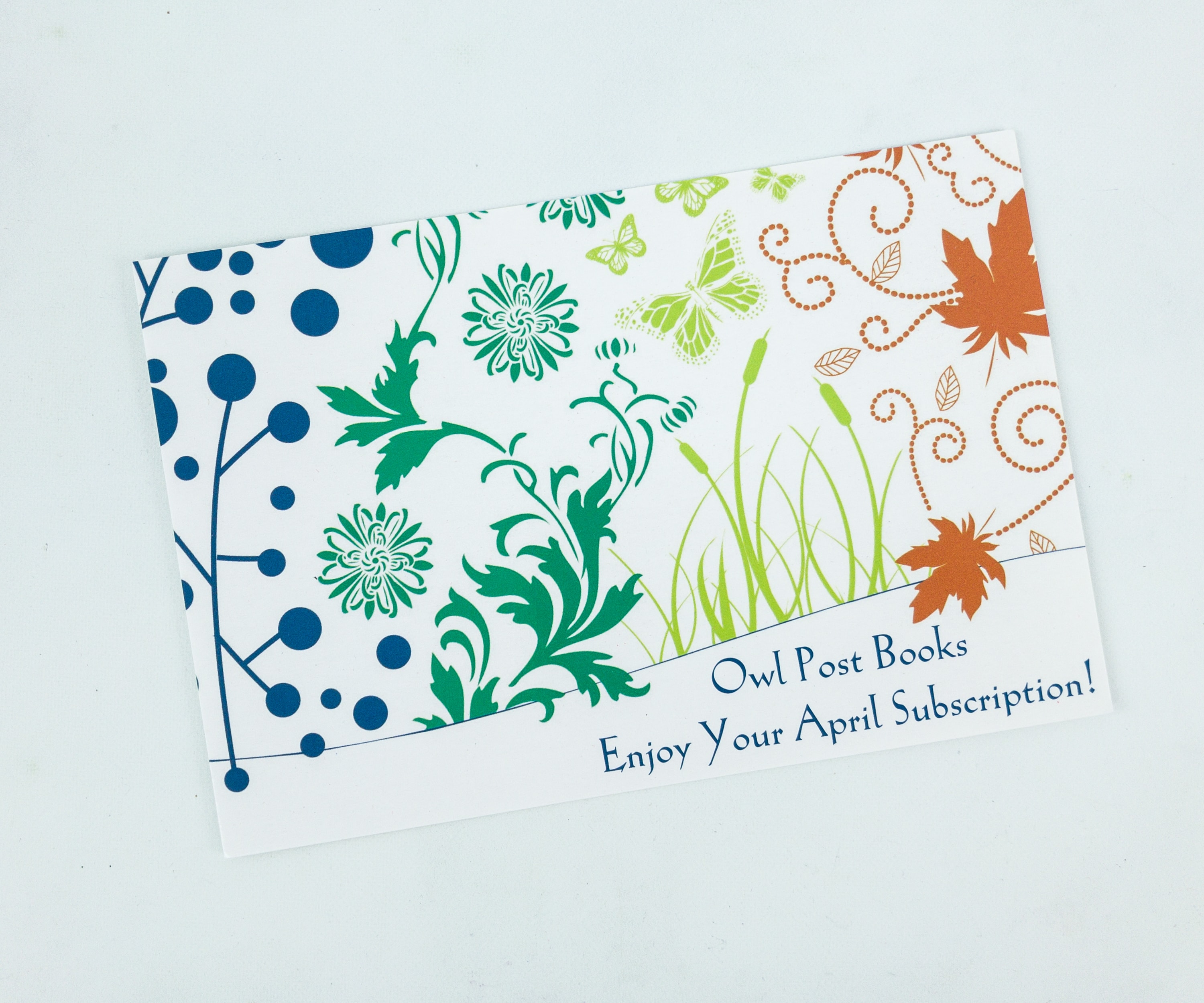 There's a colorful info card that comes with the box, and it wishes you to enjoy your April subscription!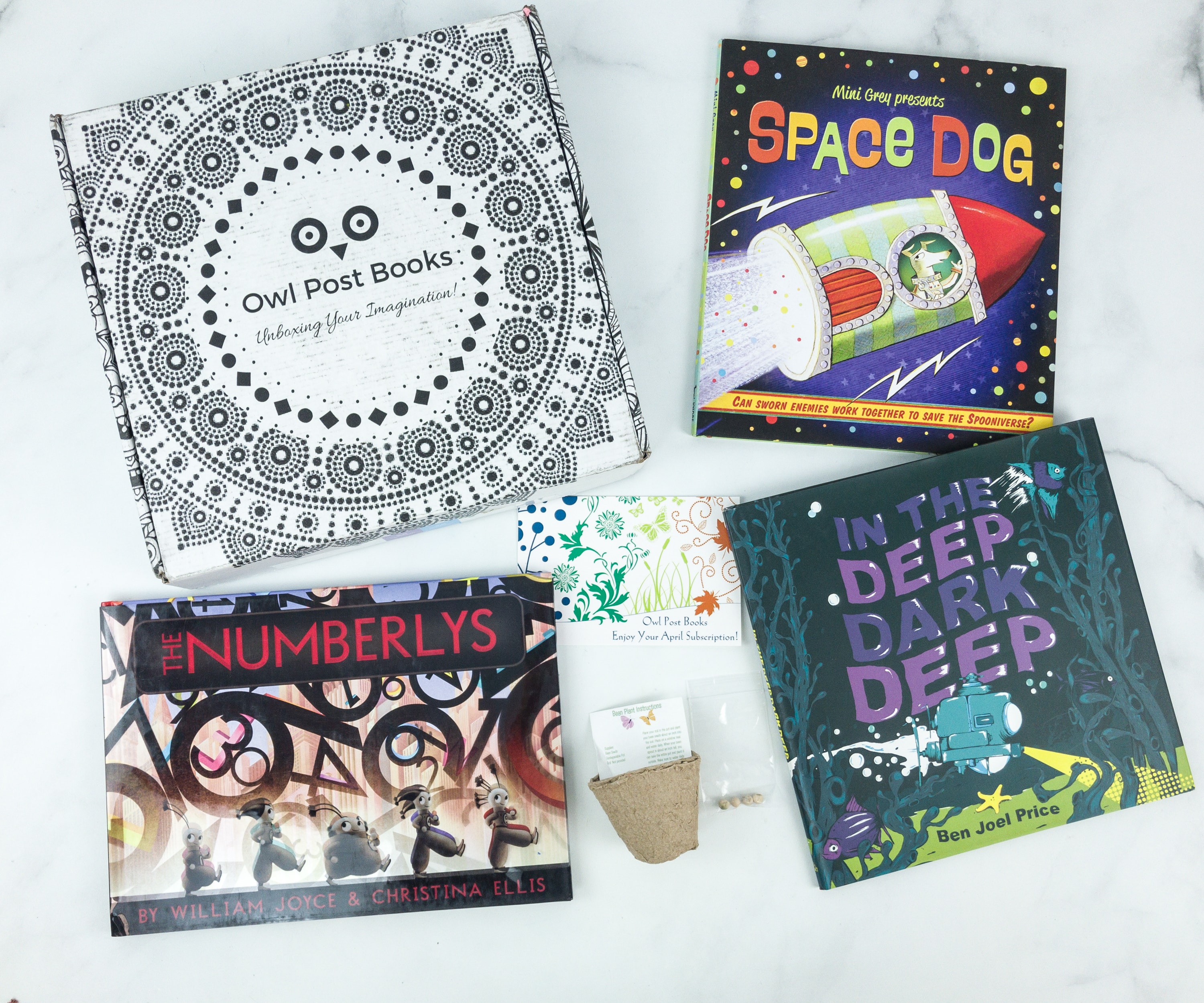 Everything in my box!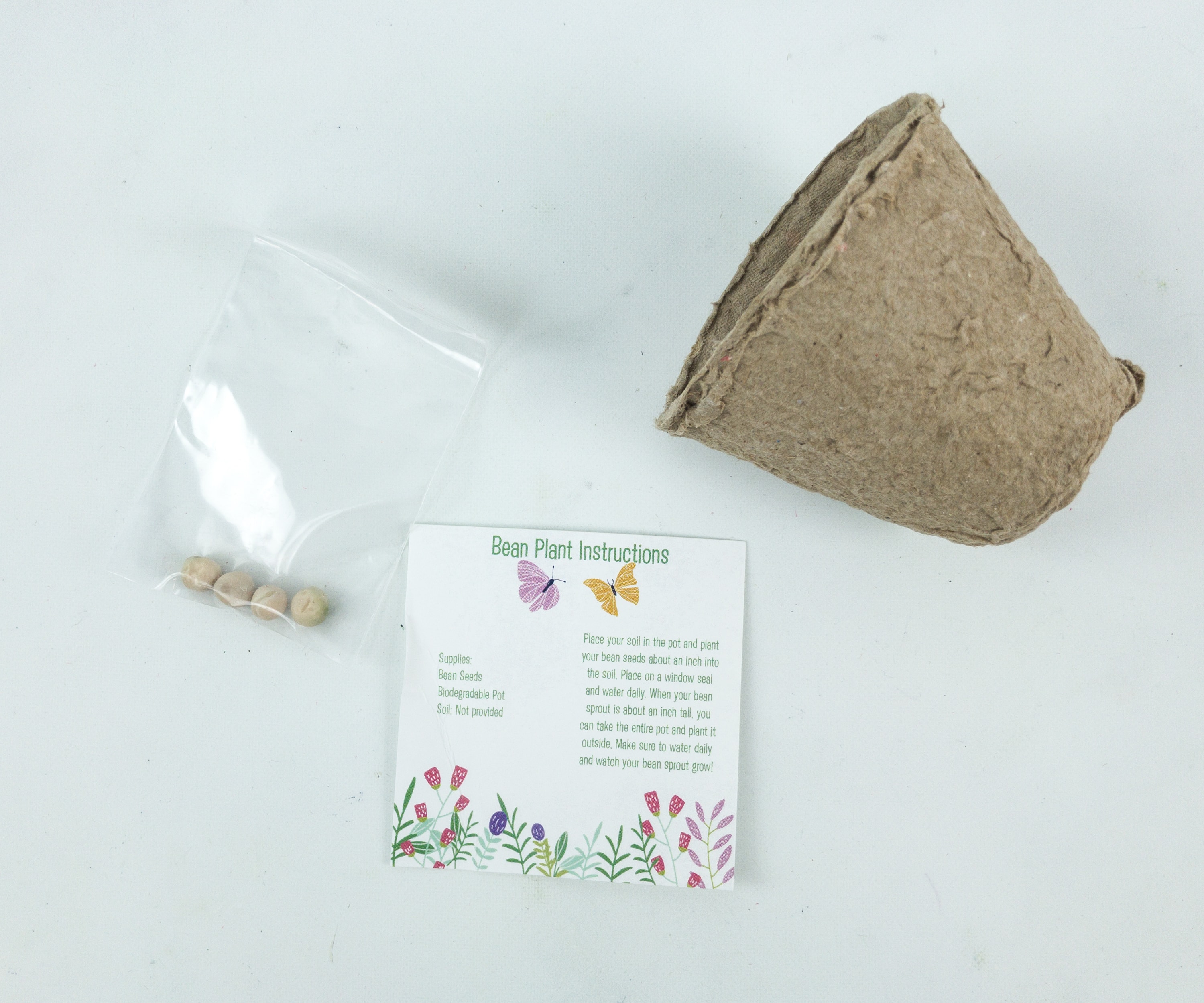 Bean Plant Kit. Each box from this book subscription includes a toy or item that is in line with the book's theme. This month, they included a bean-planting kit. It includes bean seeds, a biodegradable pot, and complete instructions on how you will plant and take care of it until it grows! Just provide it some soil, water it and shower it with love and care every day!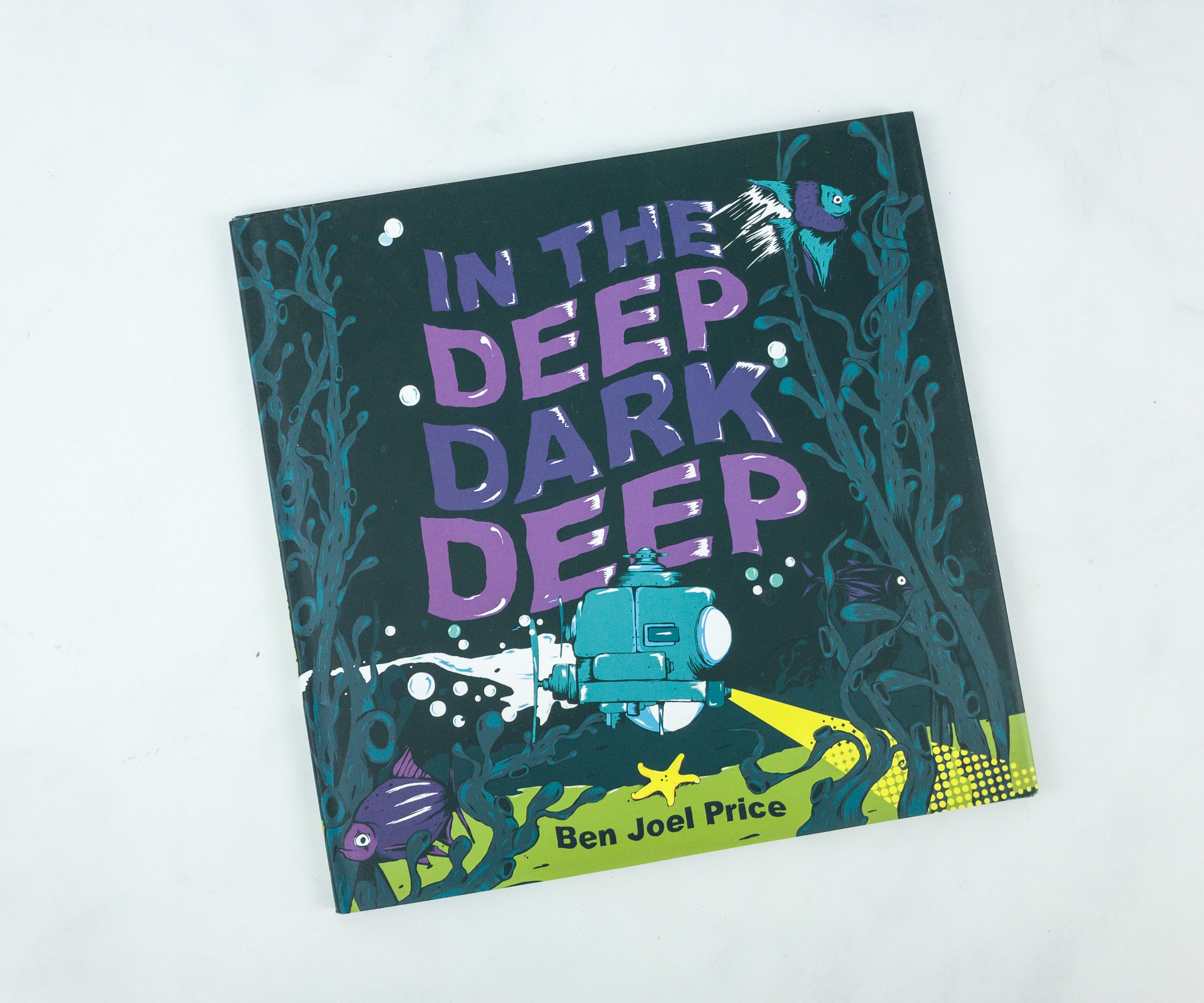 In The Deep Dark Deep by Ben Joel Price ($14.96)
In this sequel to Earth Space Moon Base, Monkey, Robot, and Deep-Sea Diver embark on a dangerous underwater quest! The jellyfish and spider crabs they encounter are the least of their worries as they search the depths for missing starfish in their bathysphere, the Guppy.

Ben Joel Price's cheeky rhymes and limited yet striking palette evoke an enchanting world that will give young readers the explorer's bug!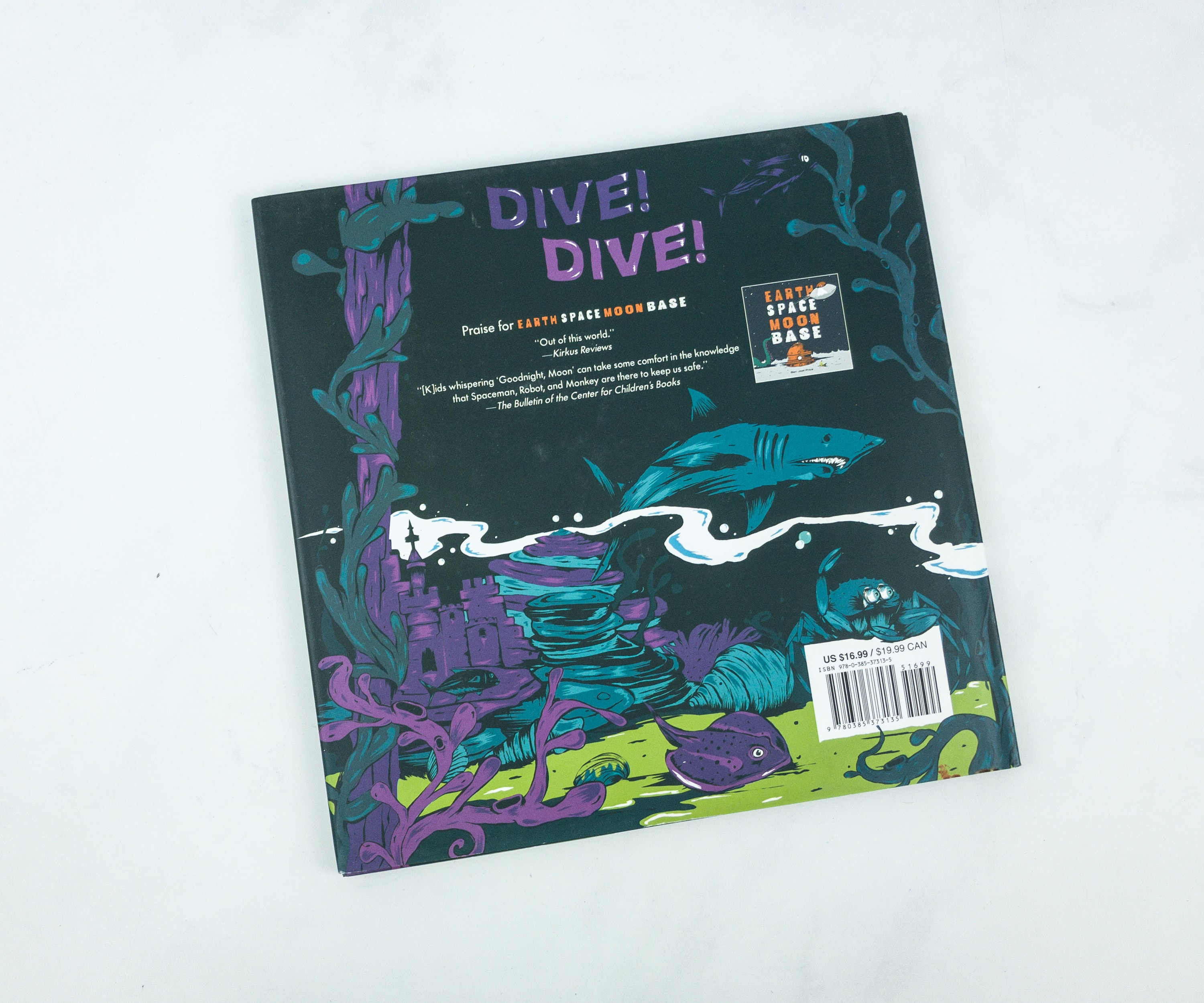 We're excited to dive into this adventure book!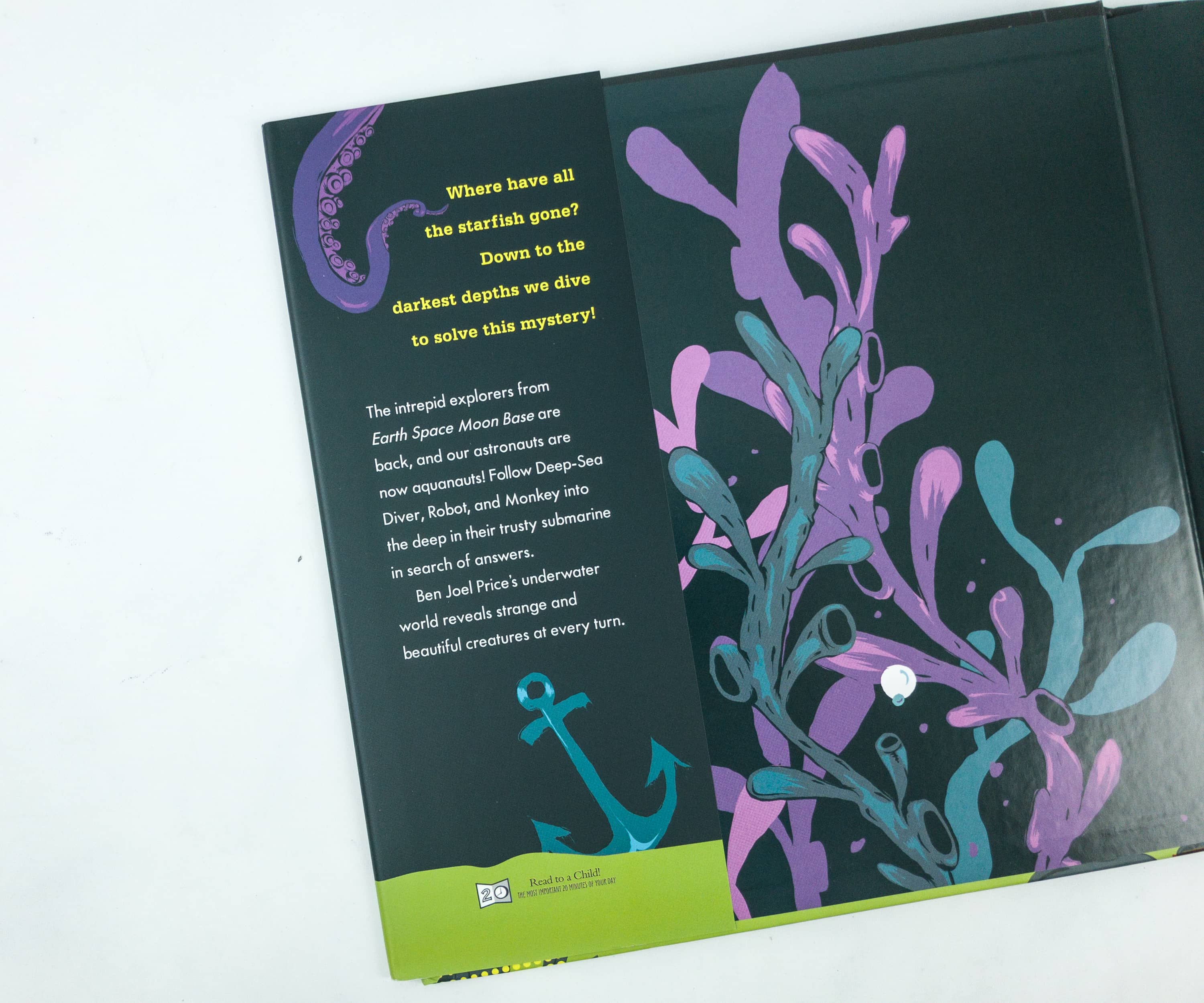 The inside flap of this hardbound book lets you have a peek at what the Earth Space Moon Base's astronauts-turned-aquanauts are up to in their trusty submarine, and what the underwater world reveals to them!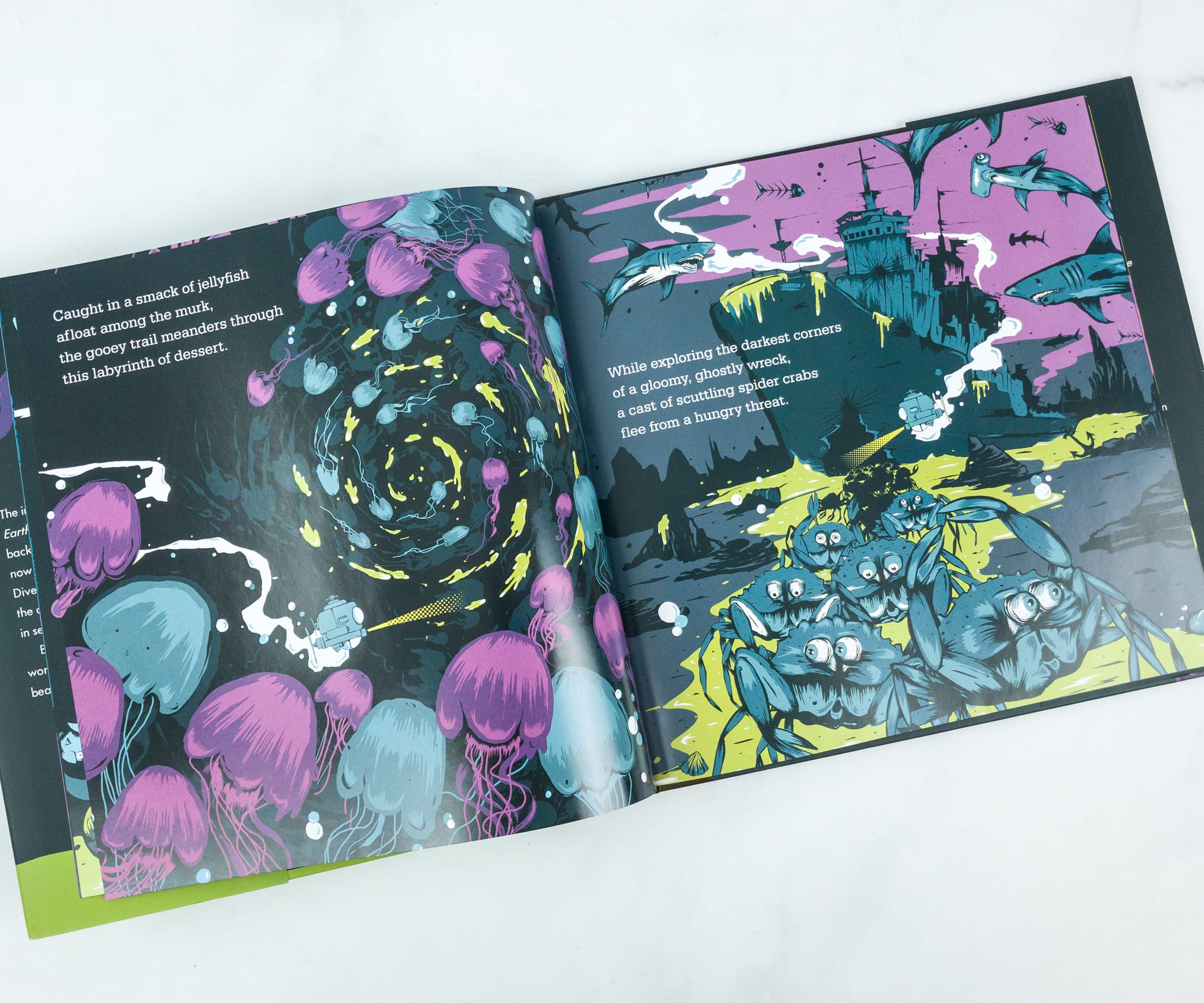 The artworks may be dark but they're really beautiful, and the illustrator definitely captured the deep sea's atmosphere and beauty.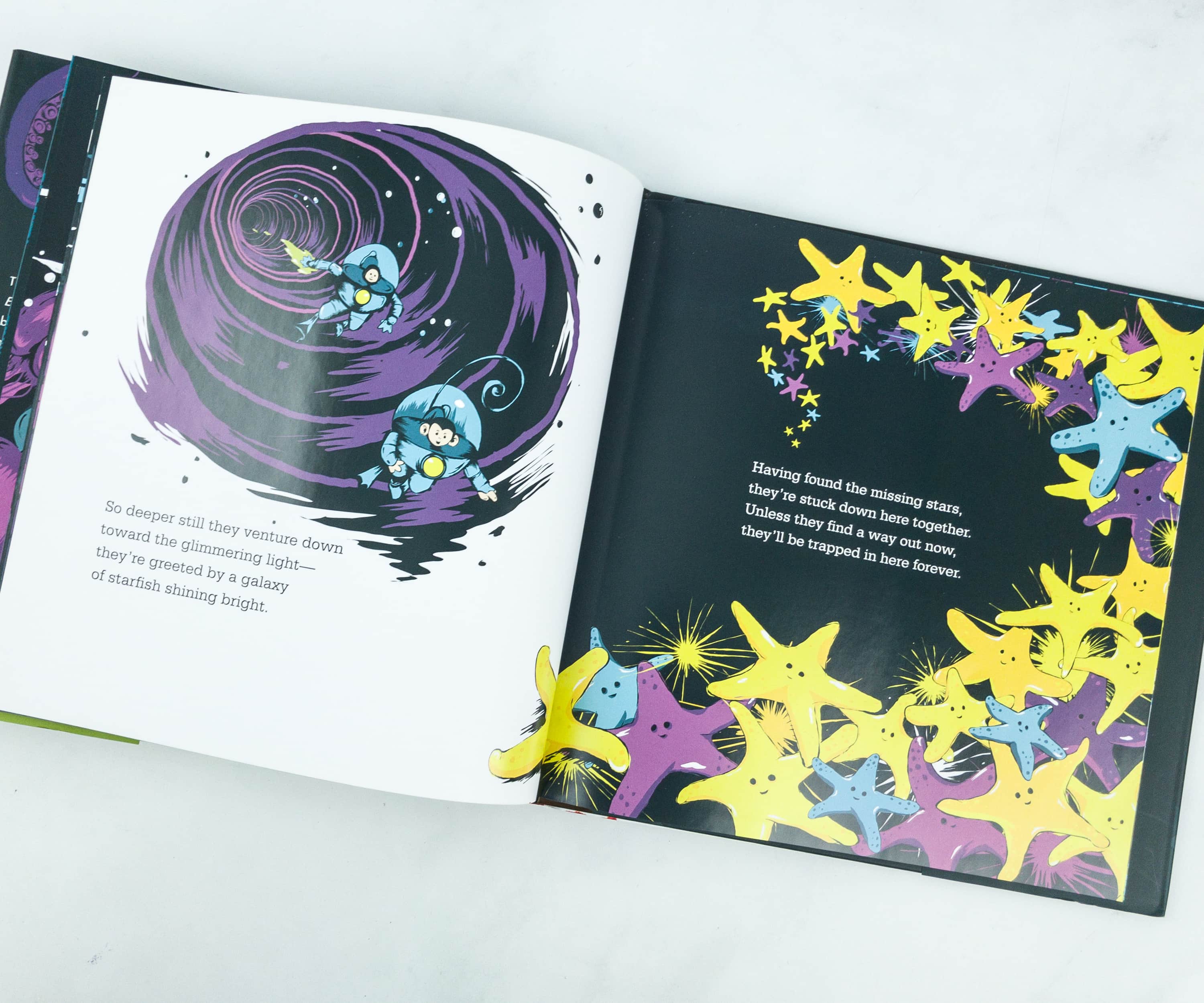 This is actually one of our favorite pages, with the adorable starfishes! We love the art, too!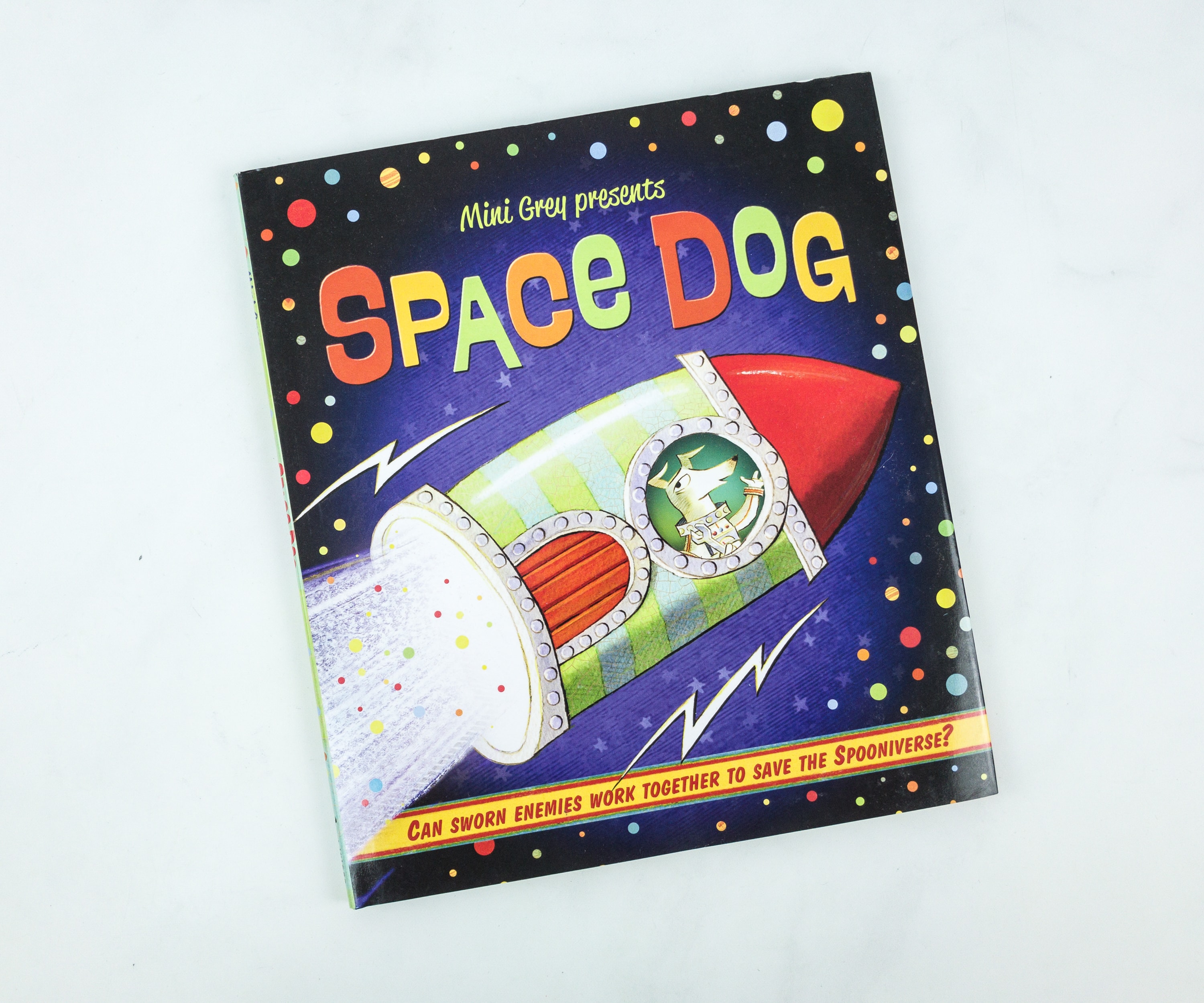 Space Dog by Mini Grey ($12.59)
Meet Space Dog, Astrocat, and Mousetronaut in this hilarious adventure about teamwork and unexpected friendship from the award-winning creator of Traction Man.

Space Dog is zooming through Cake Space on the SS Kennel when he receives the first of many distress calls from the vast Spooniverse. Can he rescue the Cereal People, plug up the Ketchup Volcanoes, and defeat the Cheese Ants? All on his own? He might need some help. But Space Dogs, Astrocats, and Mousetronauts have always been sworn enemies! Can they put aside their differences to save the Spooniverse?

This hilarious offering from the award-winning Mini Grey is a non-stop adventure, a celebration of imaginative play, and a triumphant story in which sworn enemies become . . . sworn friends!
The back of the book also features some of the author's other works.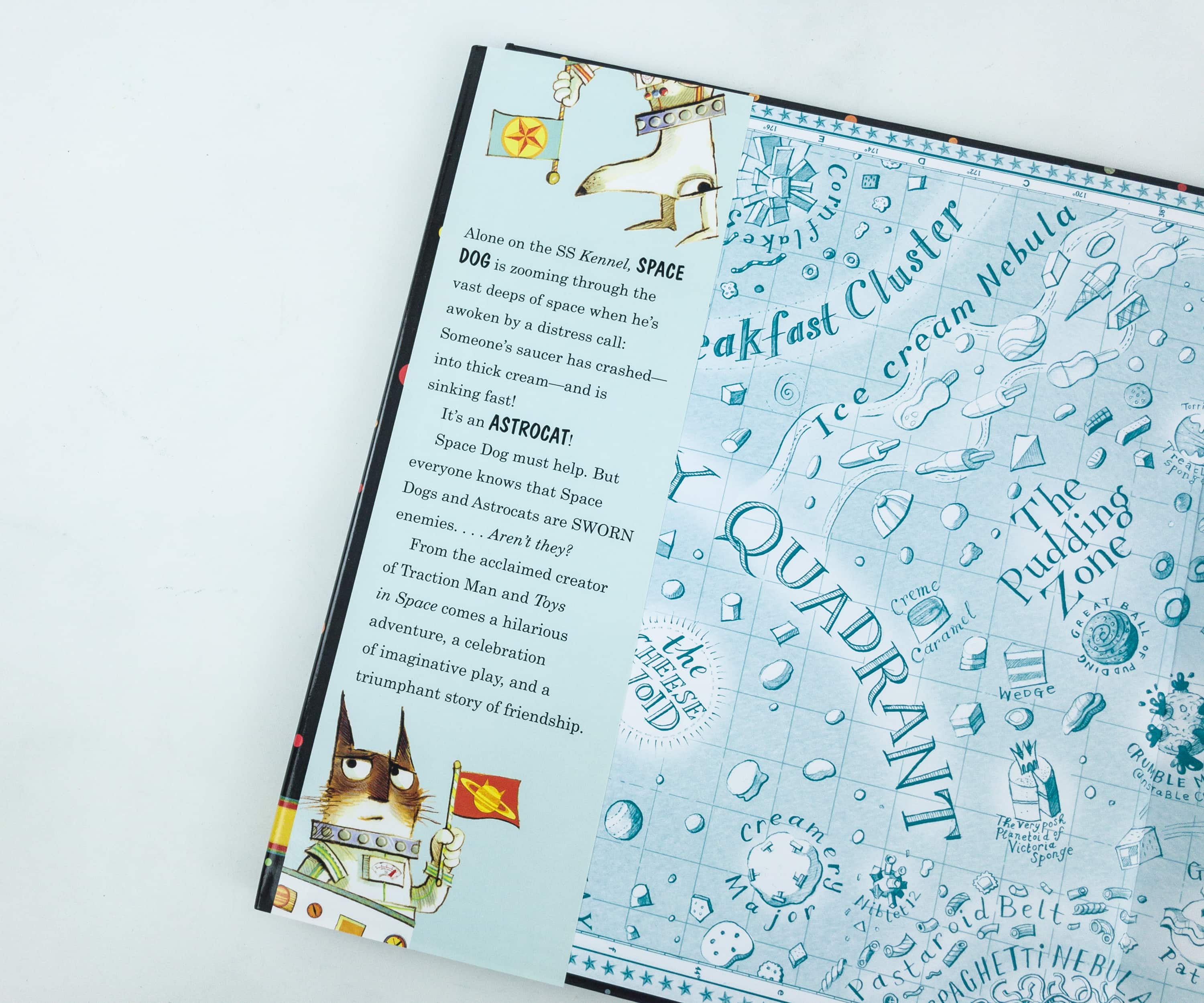 The inside flap of the book's jacket not only introduced us to Space Dog and Astrocat but also gave us a piece of the adventure that awaits!
The vintage art really got us interested in the story, and the kids even went from cover to cover!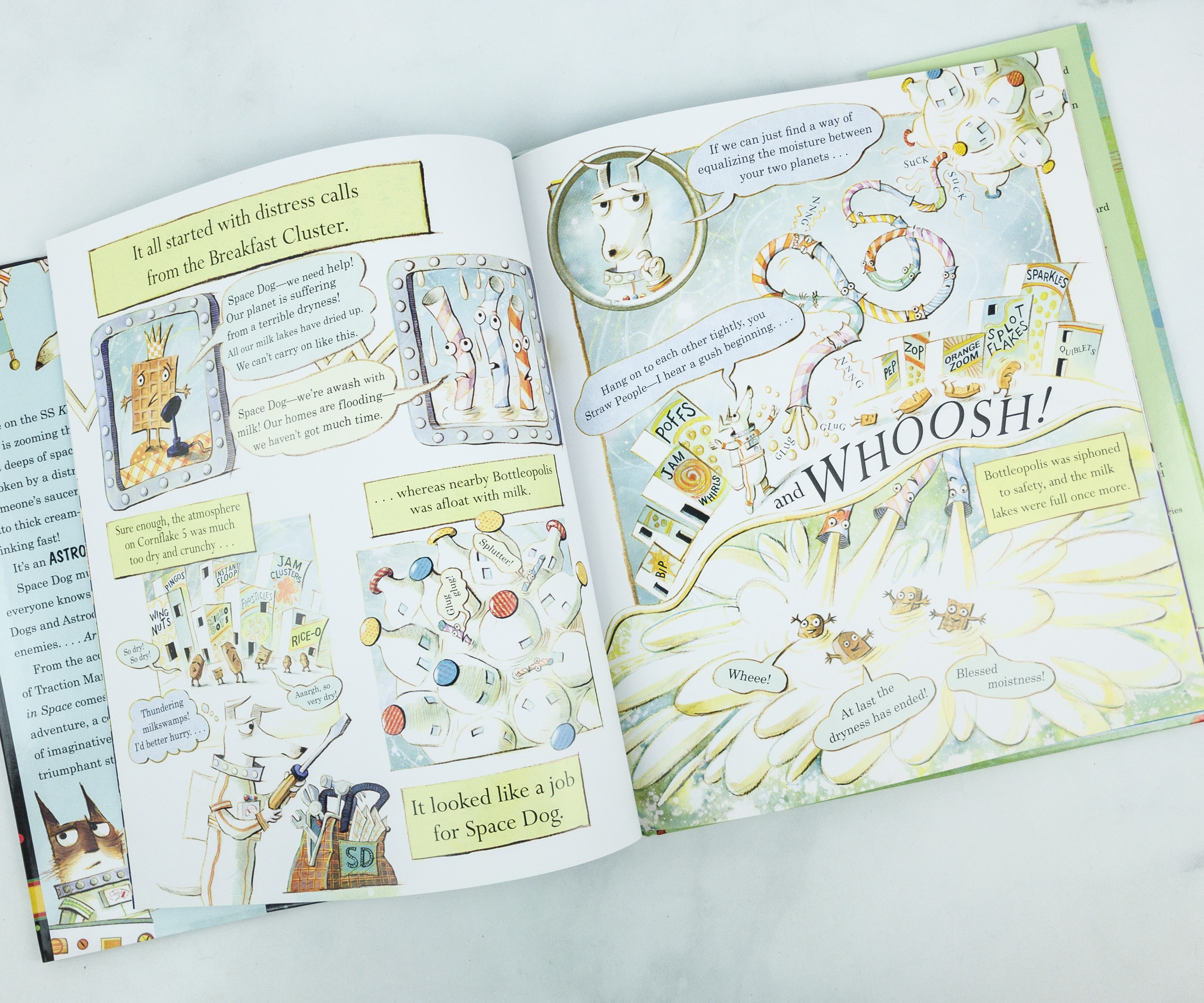 It really took us to an out-of-this-world adventure! Space Dog is traveling home when he received a distress call from Astrocat, who is his sworn enemy. But despite that, he chose to help!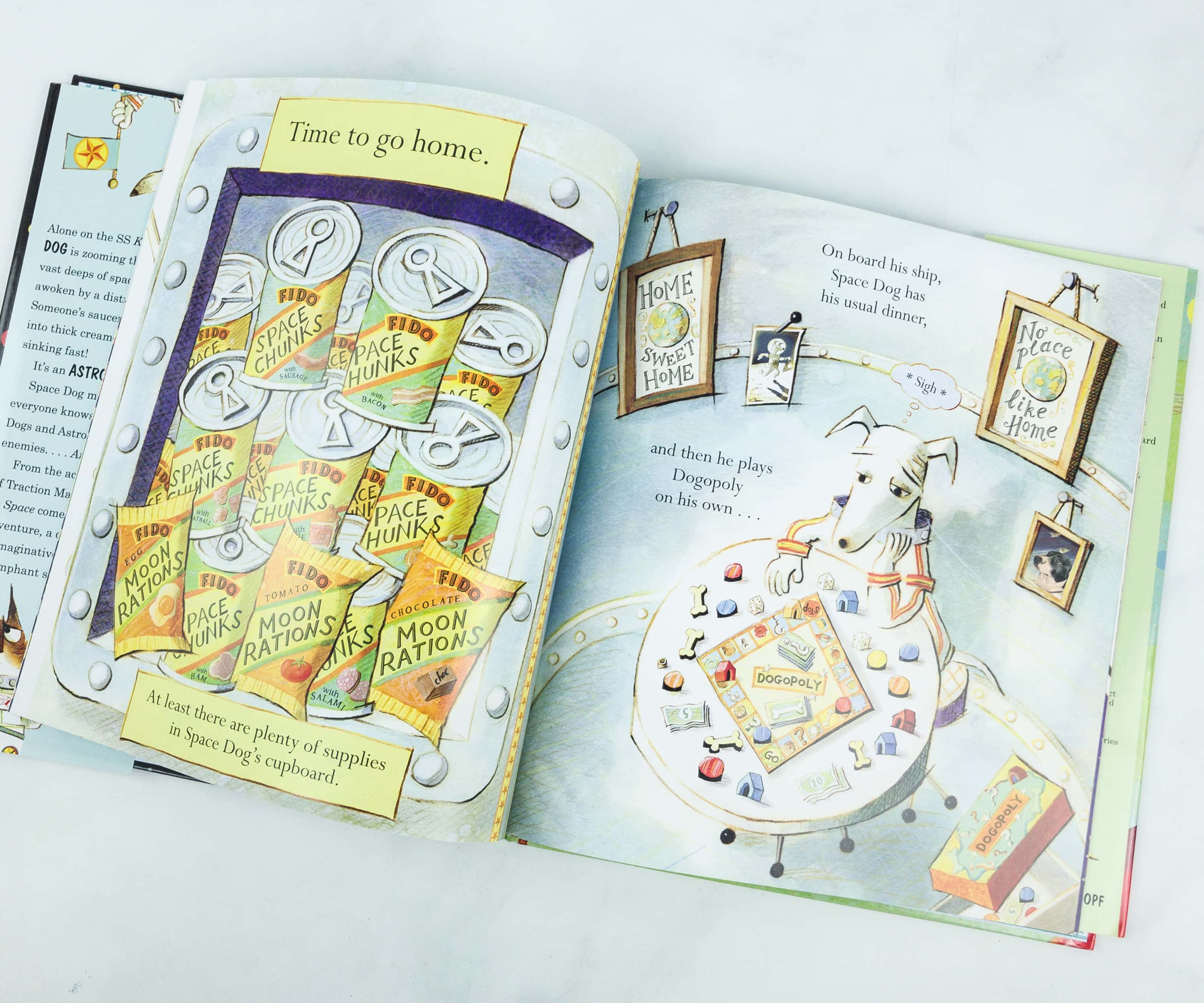 This is a beautiful story of friendship, and that even though we're all different, we should all get along!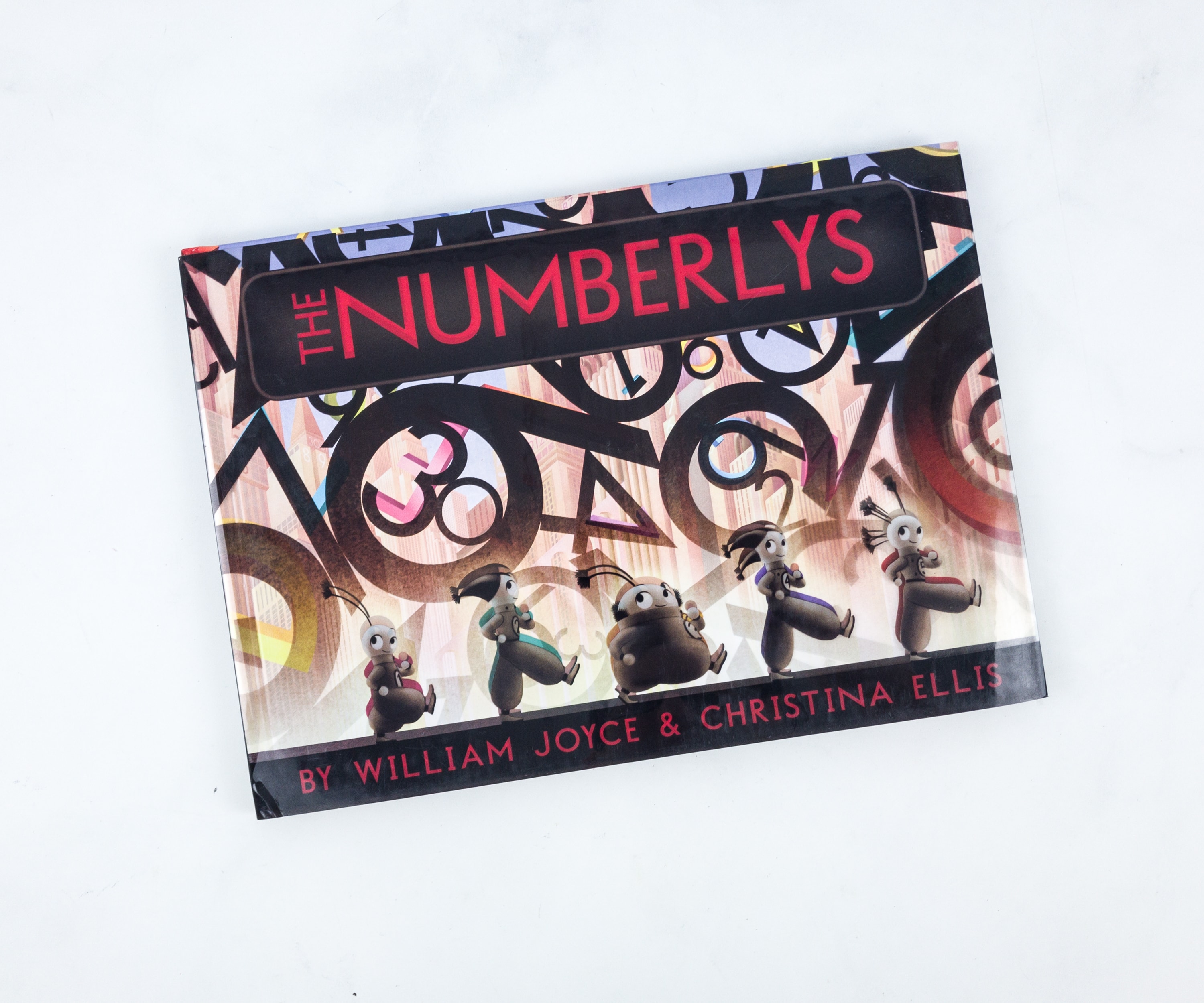 The Numberlys by William Joyce ($3.14)
From the team who brought you The Fantastic Flying Books of Mr. Morris Lessmore comes an alphabet tale extraordinaire!

Once upon a time there was no alphabet, only numbers

Life was fine. Orderly. Dull as gray paint. Very numberly. But our five jaunty heroes weren't willing to accept that this was all there could be. They knew there had to be more.

So they broke out hard hats and welders, hammers and glue guns, and they started knocking some numbers together. Removing a piece here. Adding a piece there. At first, it was awful. But the five kept at it, and soon it was artful! One letter after another emerged, until there were twenty-six. Twenty-six letters – and they were beautiful. All colorful, shiny, and new. Exactly what our heroes didn't even know they were missing.

And when the letters entered the world, something truly wondrous began to happen: Pizza! Jelly beans! Color! Books!

Based on the award-winning app, this is William Joyce and Moonbot's Metropolis-inspired homage to everyone who knows there is more to life than shades of black and gray.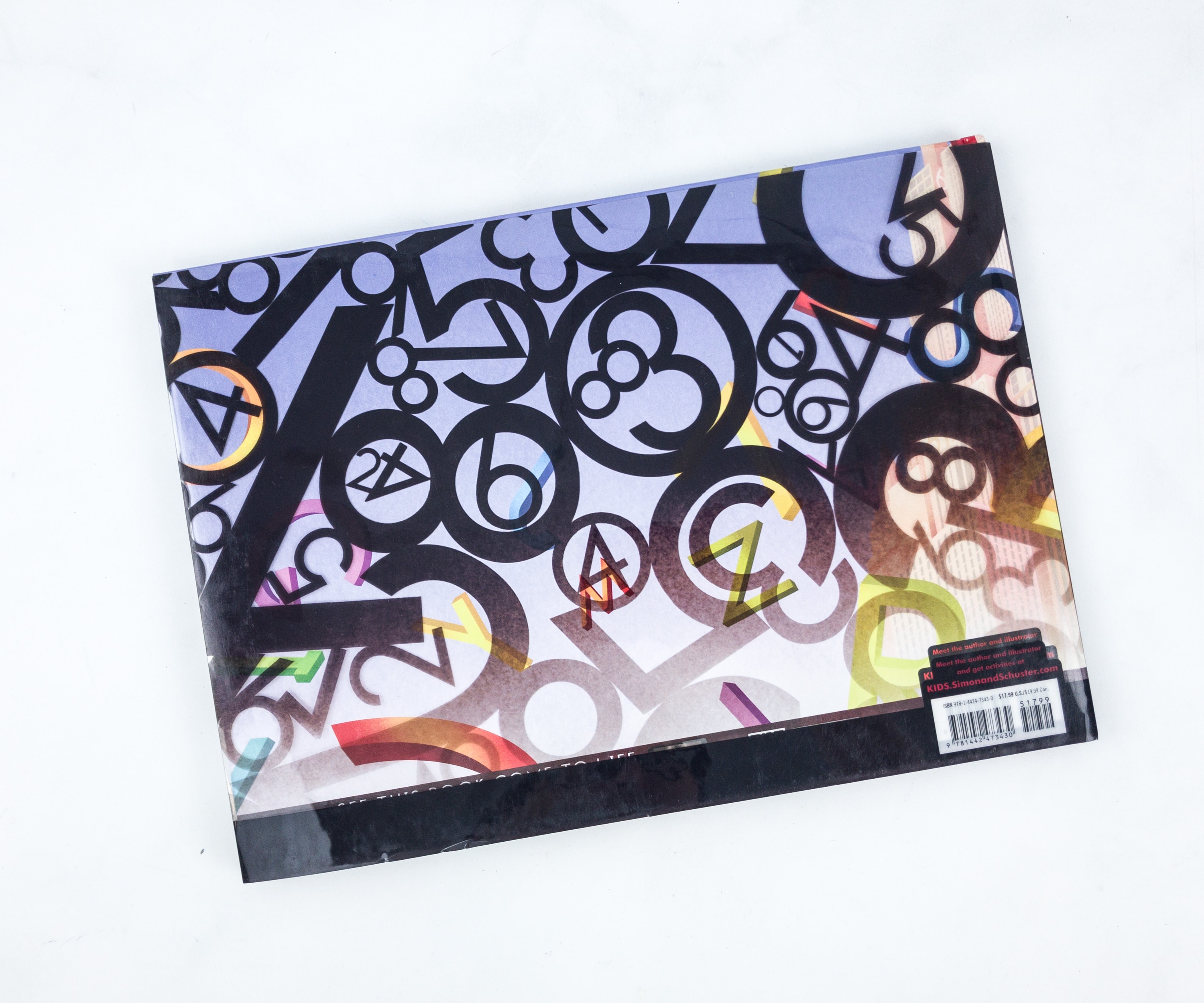 The book cover is a really fun play with numbers… But there are also some characters that also serve as hints on what this book is about!
Like the cover, the inside flap of the book's jacket also hinted us on what else is in this book, aside from the numbers! They're (A)bsolutely, (B)rilliantly (C)heerful!
The first few pages are as not as colorful, but the illustrations are still adorable, and it's not the usual way you read open a book too!
How are these guys going to change the world full of numbers, yet dull and sad?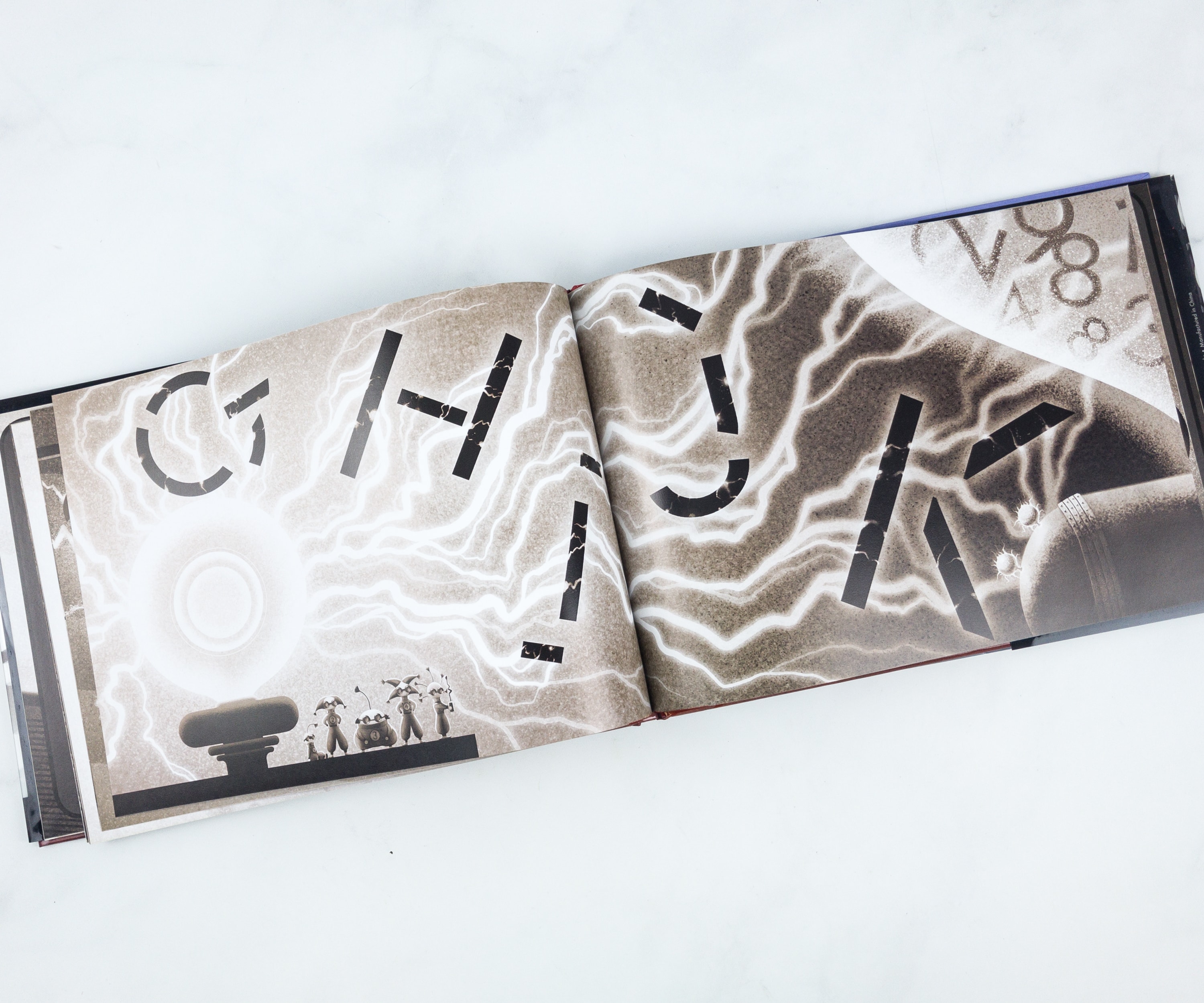 With their welders, hammers, and zappers, they tried to knock some numbers and turned them to something else!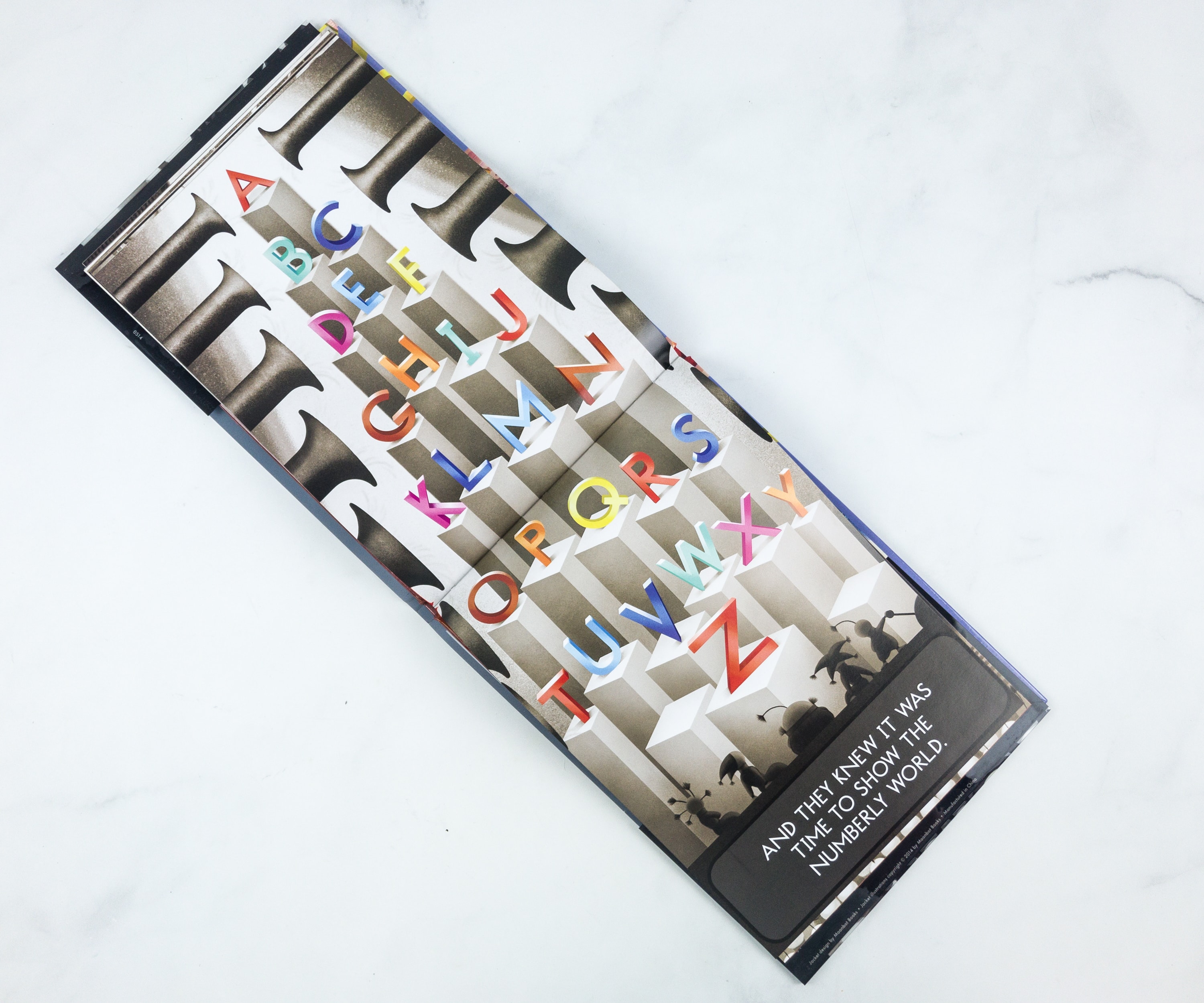 And these are the letters of the alphabet that added color to their world. It just shows that a world with only numbers is sad and boring so these 5 friends had to change that and discovered the letters which added more fun to their world!
My kids love the different worlds we got to discover from this month's book selection. The kids definitely enjoyed the under the sea adventure and the unusual friendship of Space Dog and Astrocat. Also, they agreed that a world with just numbers and no letters is sad, and it's just right that the alphabet was discovered in the third book. Some of the books are good for reading out loud, and a conversation starter for the whole family.
What do you think of this month's box? Let us know your comments!