Oceanista is a quarterly subscription box for all of the beach lovers out there, or even the landlocked who are all about that lifestyle. Oceanista sends 5-8 full-sized beach boutique products. Expect to receive jewelry, beauty, art, clothing, and more! Boxes start at $85 a season, with prices dropping for a prepaid annual subscription. Shipping is $4.95 to the US, $9.95 to Canada, and $16.95 international. You can also send this as a one-time or annual gift to the Oceanista of your choice.
Get ready to experience the excitement of receiving our signature beach lifestyle box delivered to your door every season and uncovering the hidden treasures that await you inside. Every box includes over $180.00 of 5-8 beach boutique products that you can use on land or sea! Most of our items are exclusive to Oceanista® and we curate your boxes in themes with the ocean-lover, vacationer, and beach home decorator in mind! Featured artisan pieces, surprises and the chance to win a free gift guarantees our box will be one you look forward to again and again!
DEAL: Get $10 off your first box or annual subscription! Use coupon code HELLO10.
My box was delivered to my door and I could do a whole post just on how cute the packaging was. I received it in a shipping box because there was an over-sized item inside.
When you sign up, you also fill out your preferences such as skin tone, clothing + shoe size, and ring size. See the darker blue bars? You can toggle down to find more choices, such as "plus size" for clothing and "deep" for skin tone.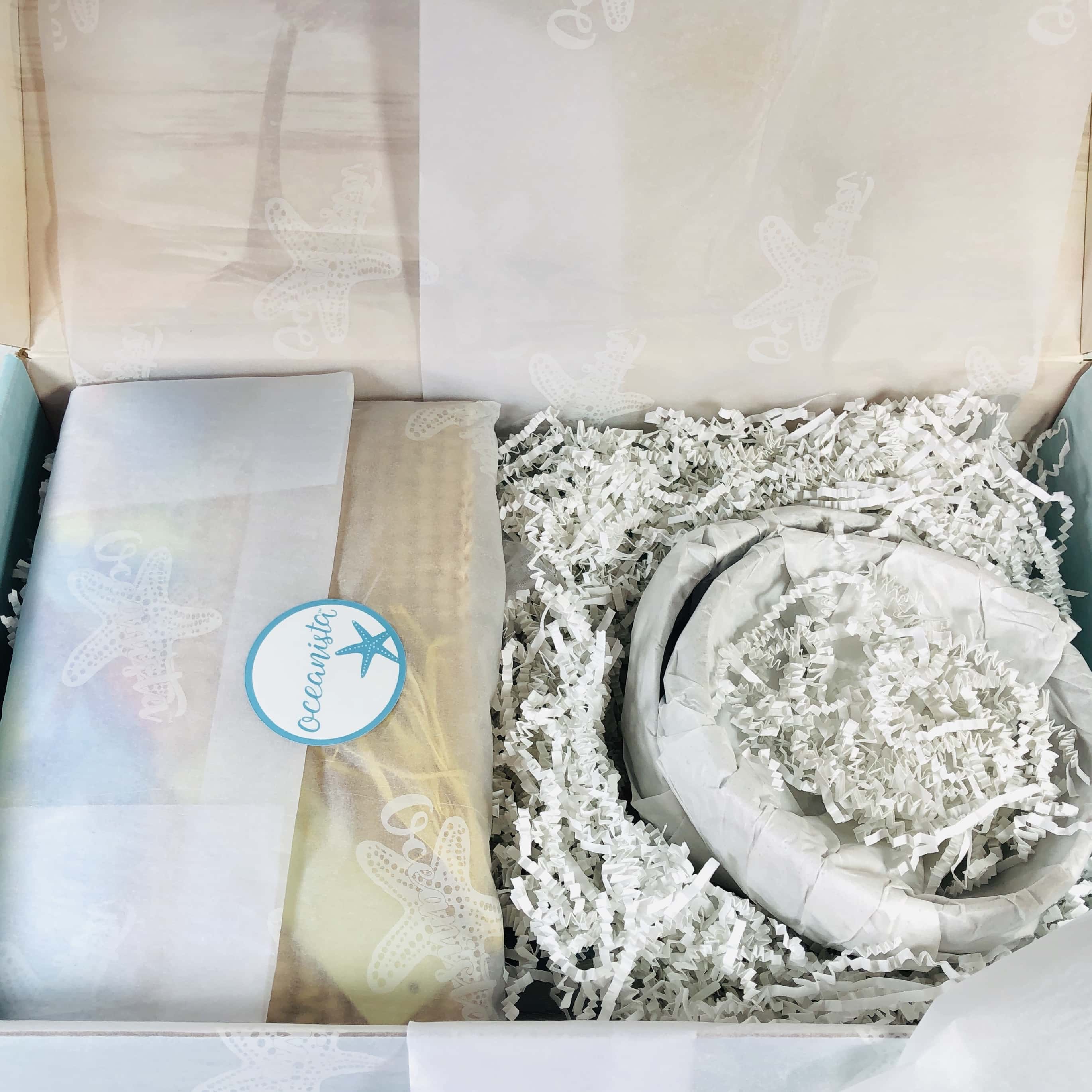 My items were wrapped in tissue paper and sealed with a sticker. They were all nestled into shredded paper squiggles.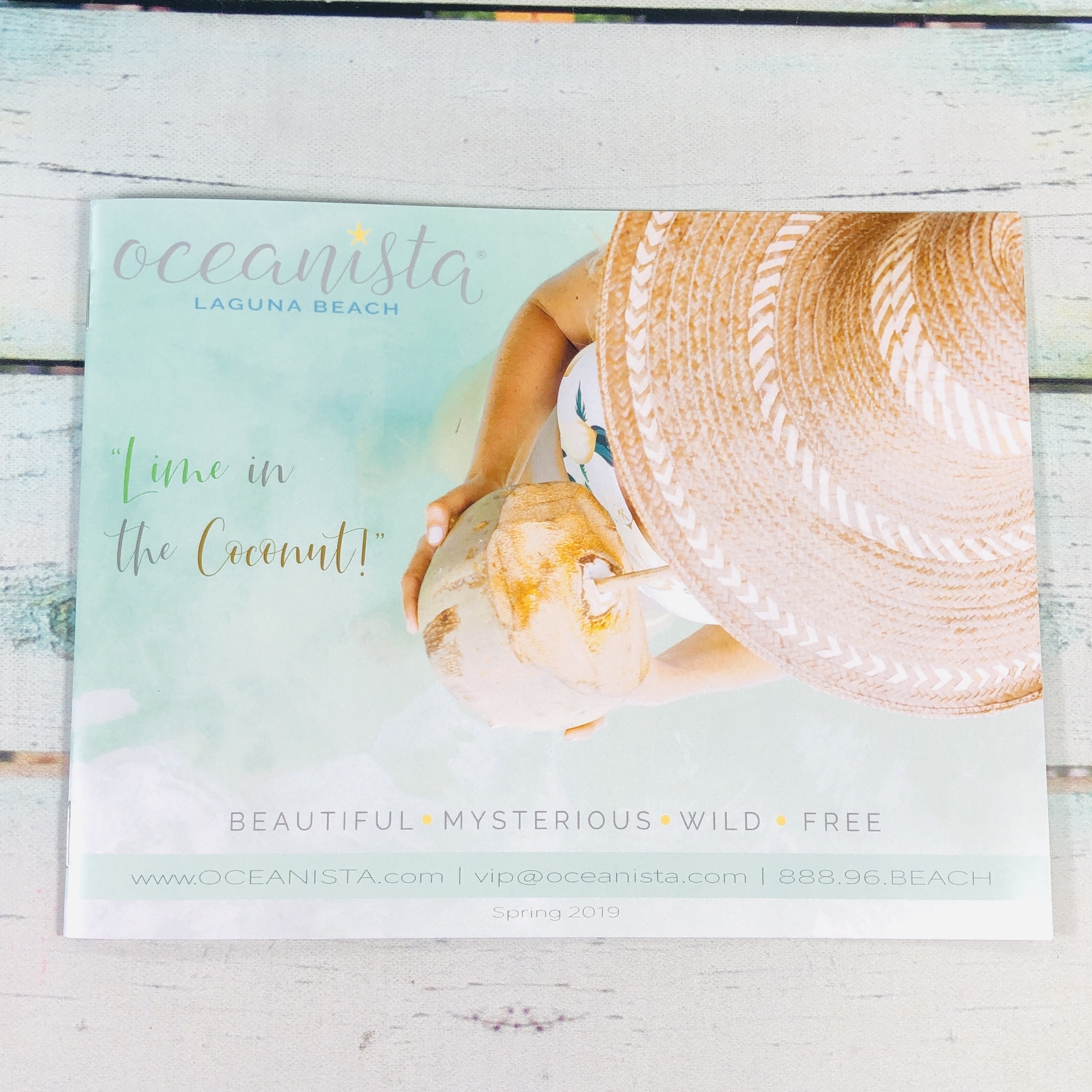 This season's box is all about Lime in the Coconut!
The booklet is very nice looking and I am just going to leave these pictures here for you to peruse if you like!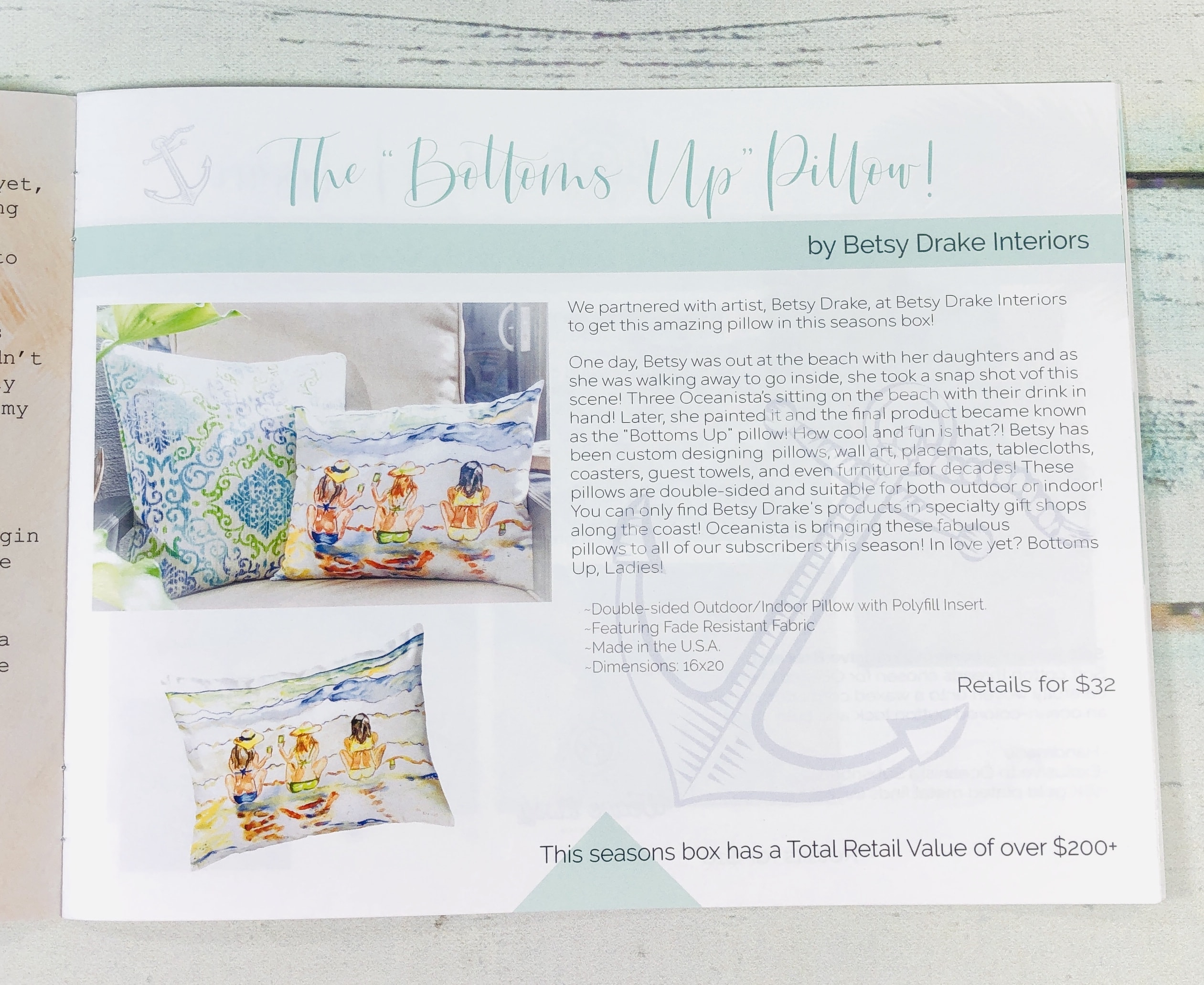 A list of each item, some item info, and retail price are noted.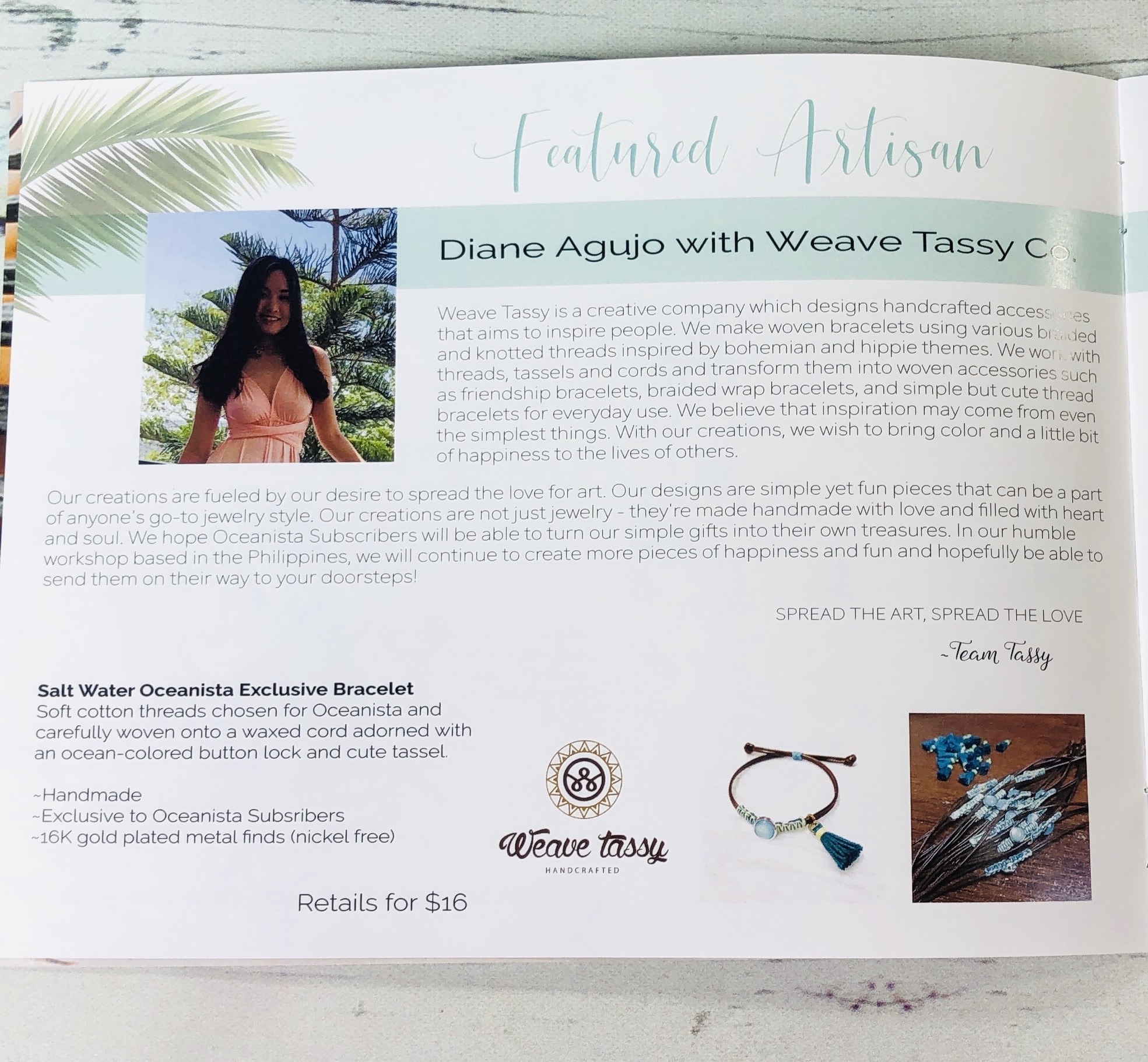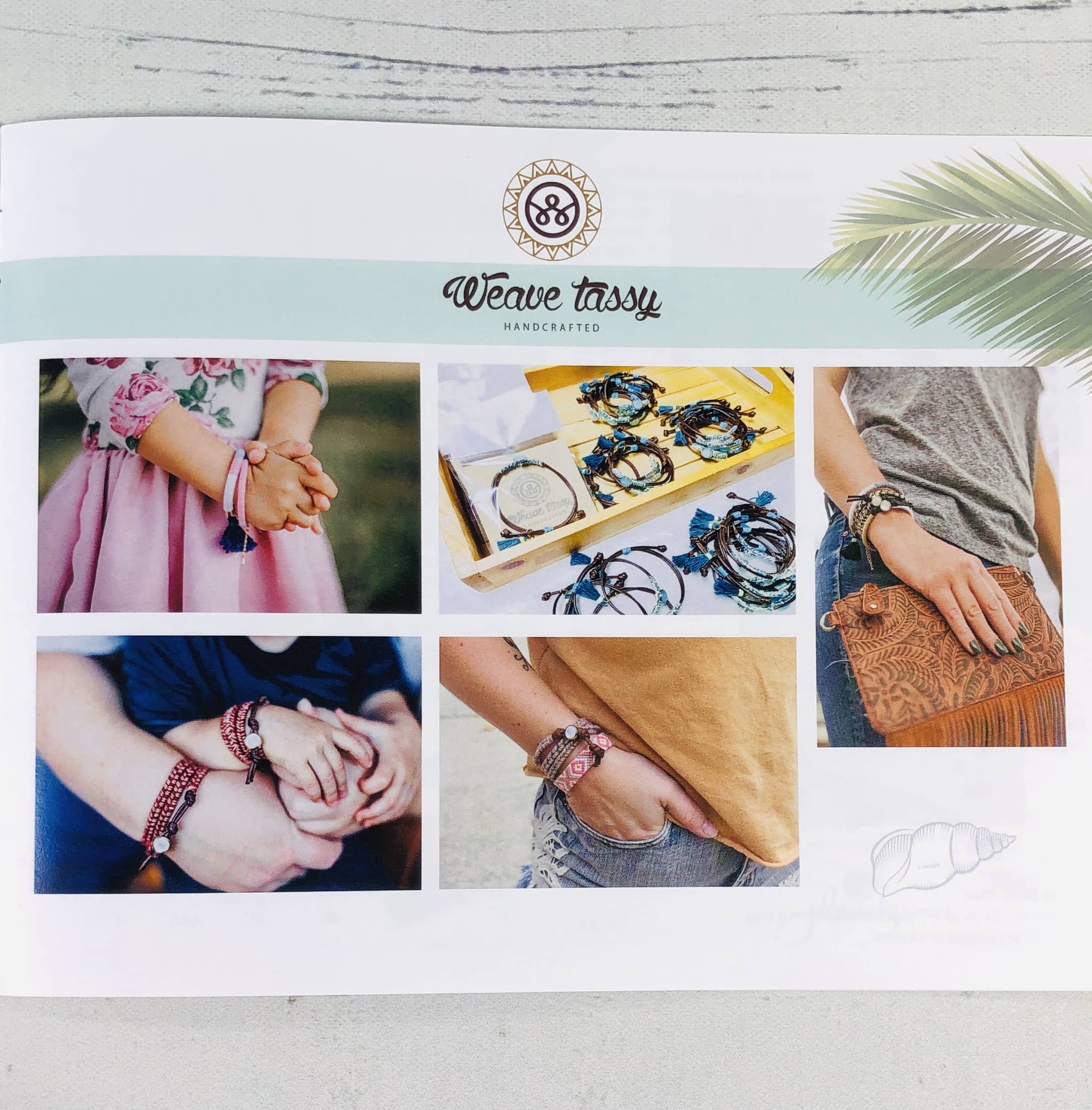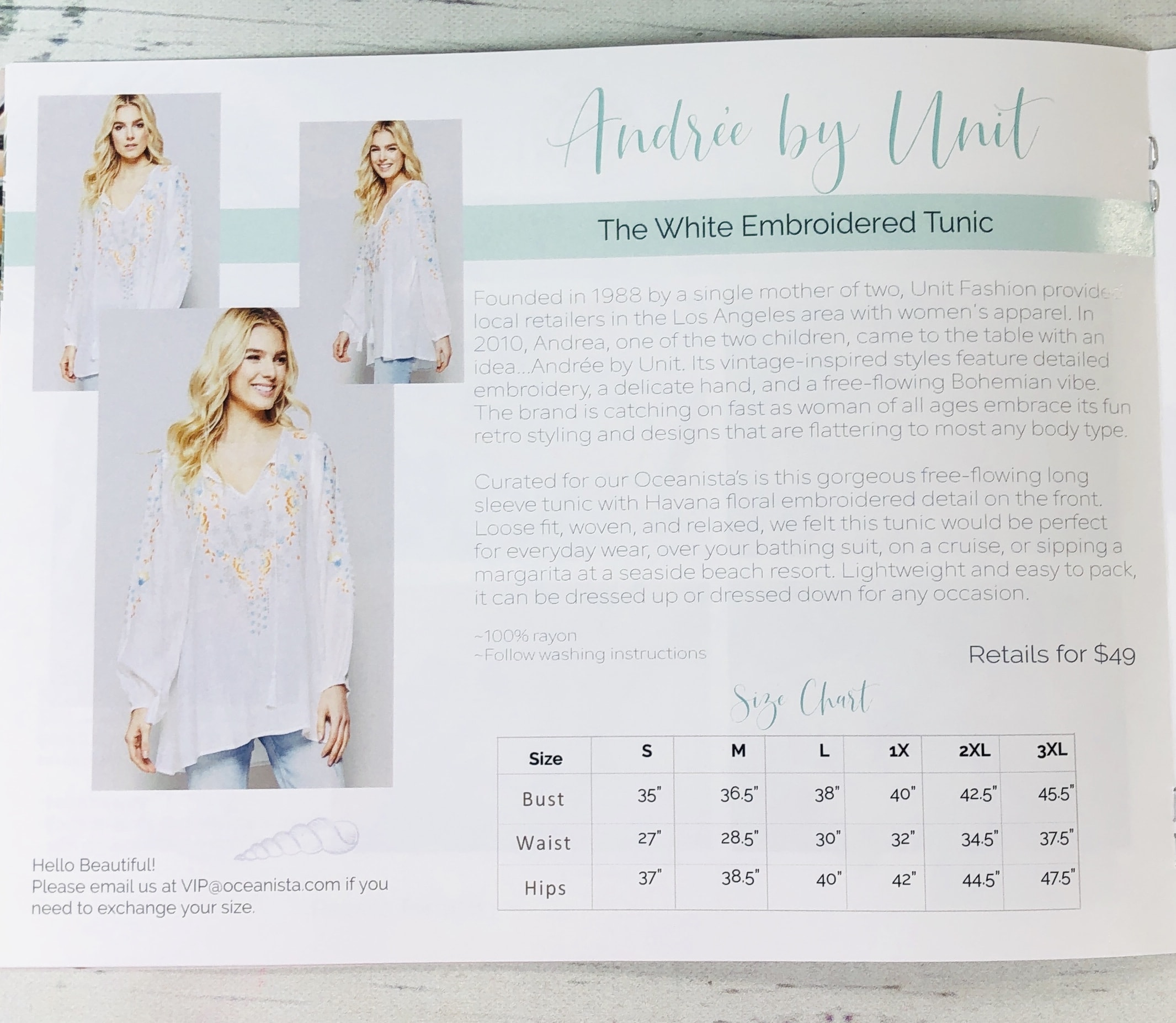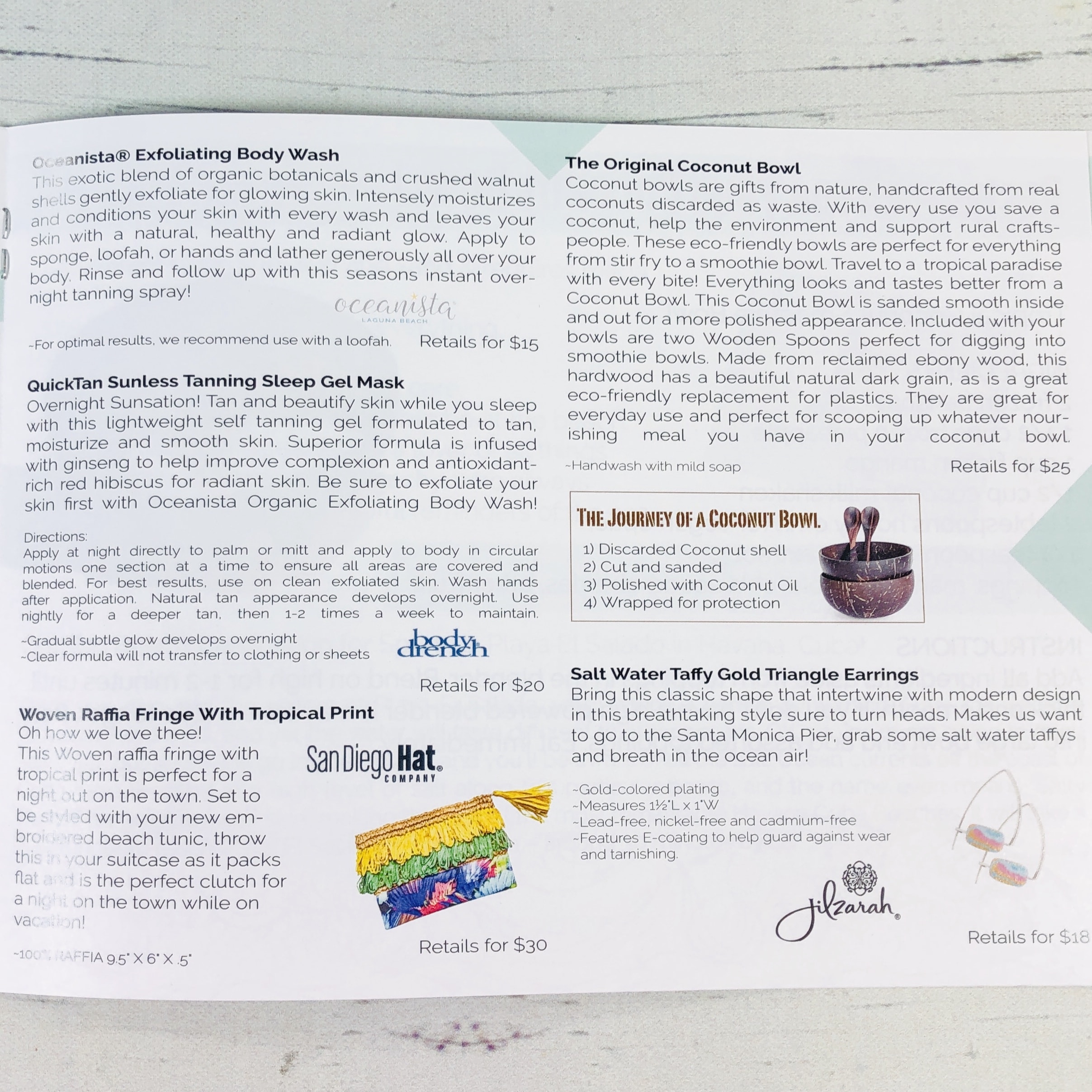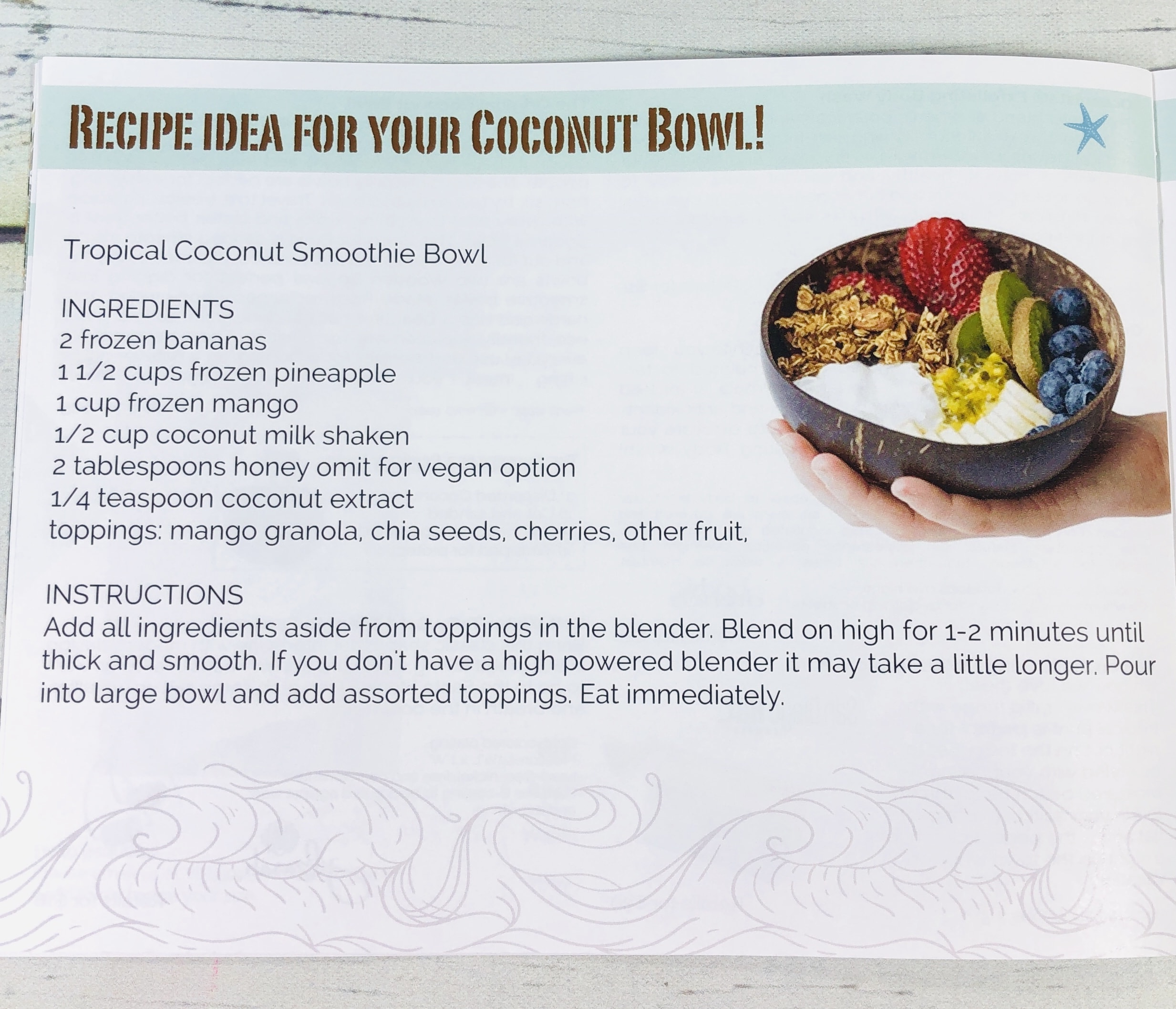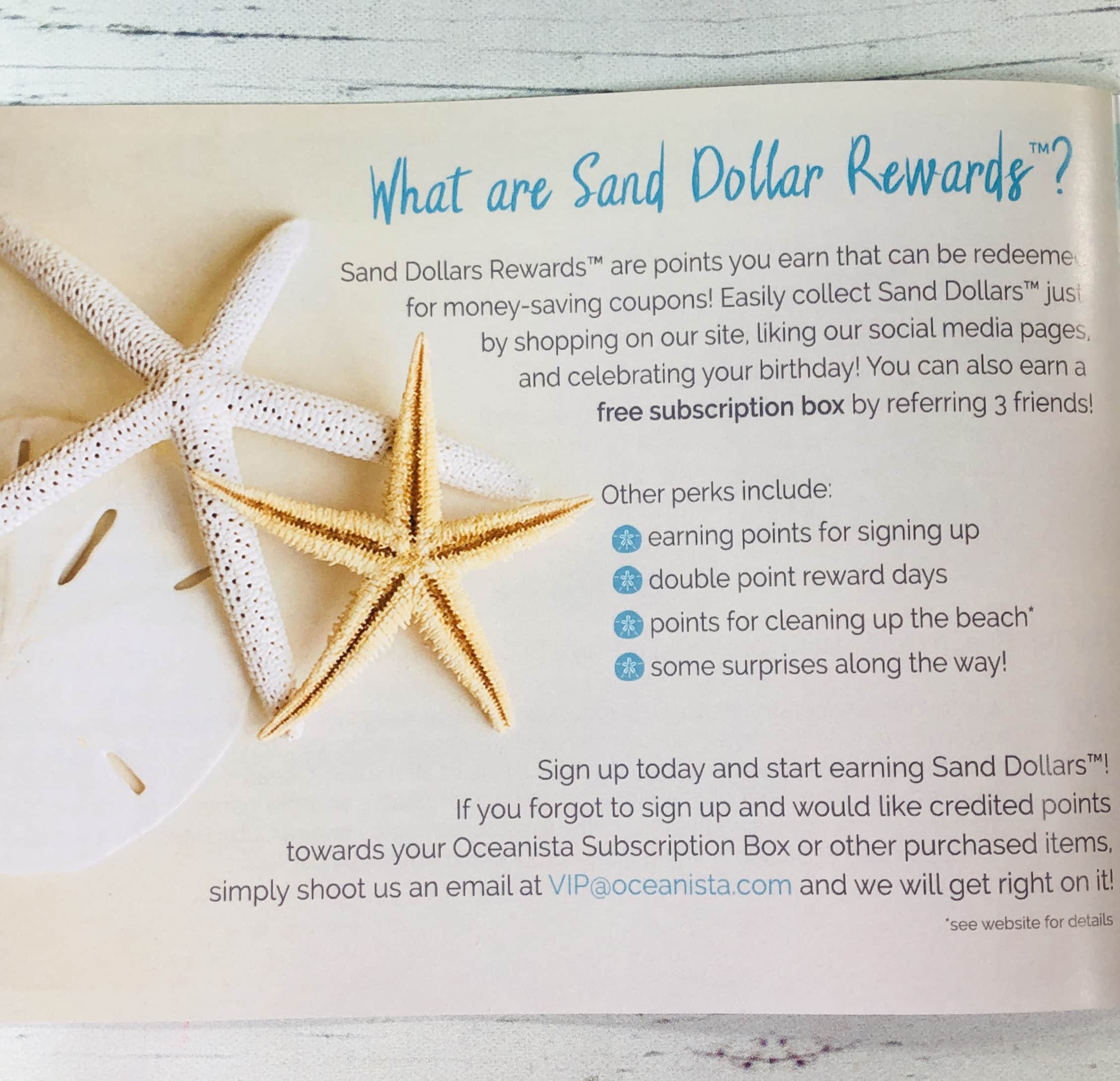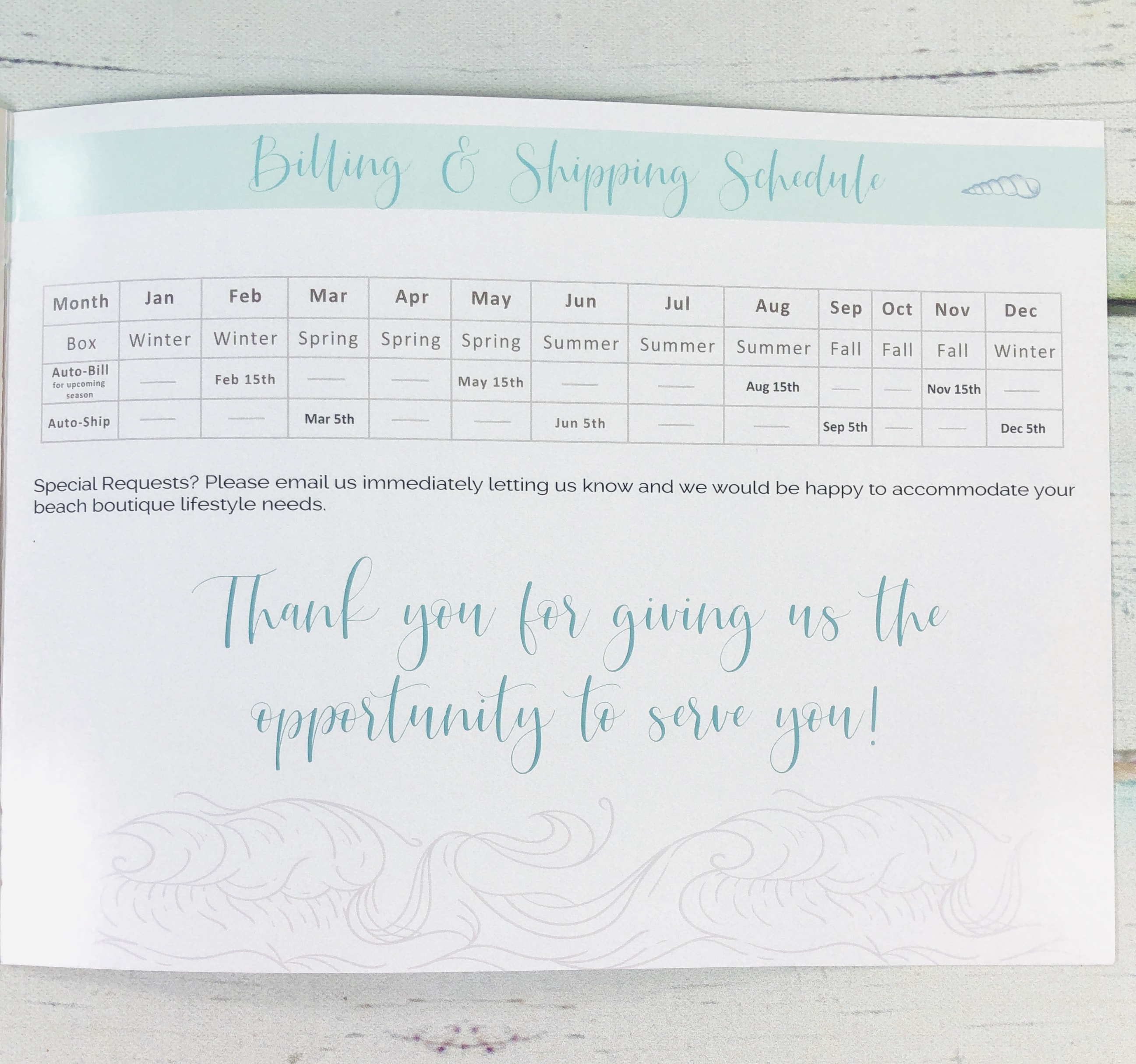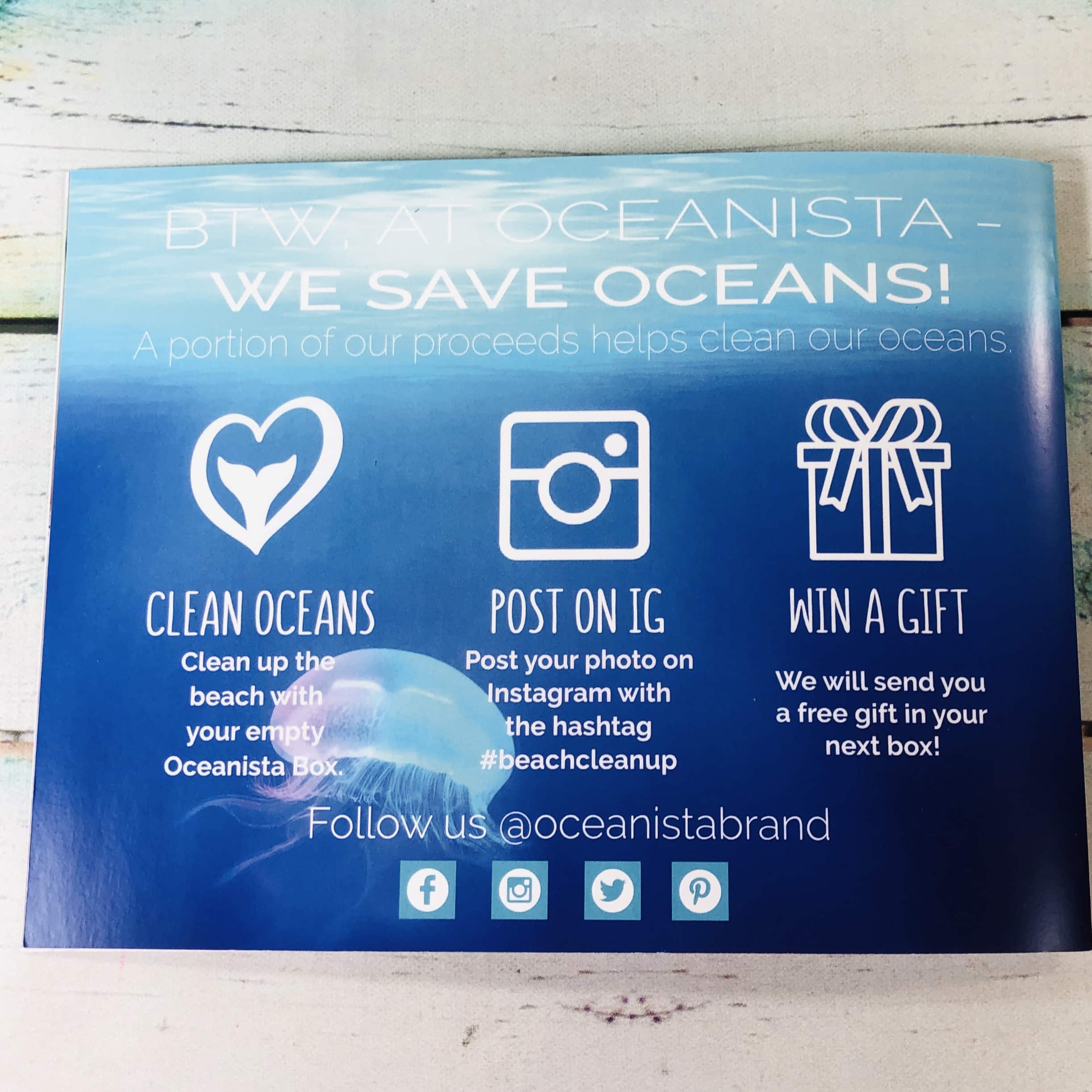 Some of the items were individually wrapped and one item was in a plastic bag in case it leaked (mine didn't).
Everything in the Spring 2019 Oceanista Box!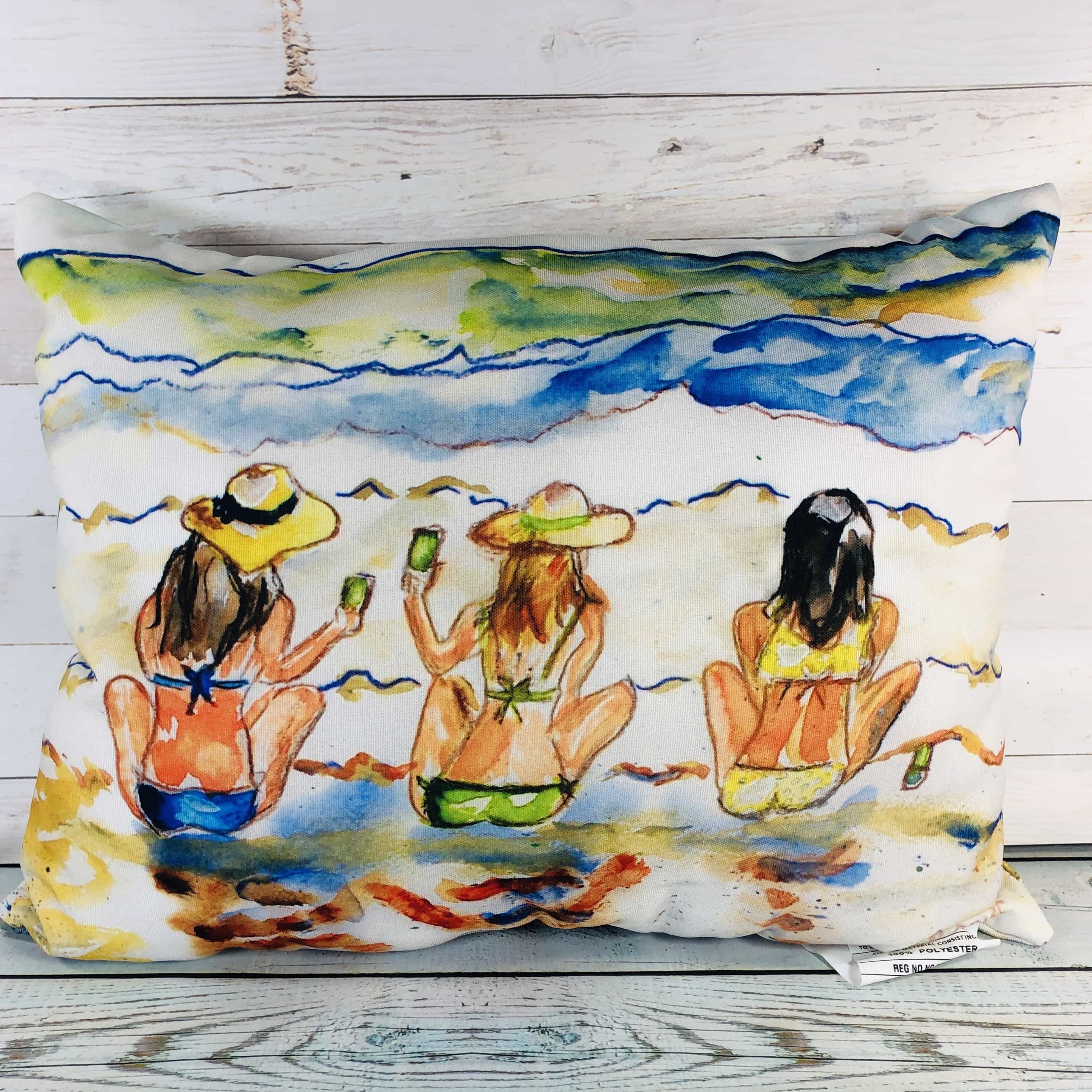 Betsy Drake Interiors The "Bottoms Up" Pillow ($32) is the reason we needed a separate shipping box this month, because the pillow is pretty big! It is about 16″ x 20″ and says it is for outdoor use but of course it looks just fine in my office, where I am using it as a sort of lumbar pillow. The fabric is sturdy and the print is cute.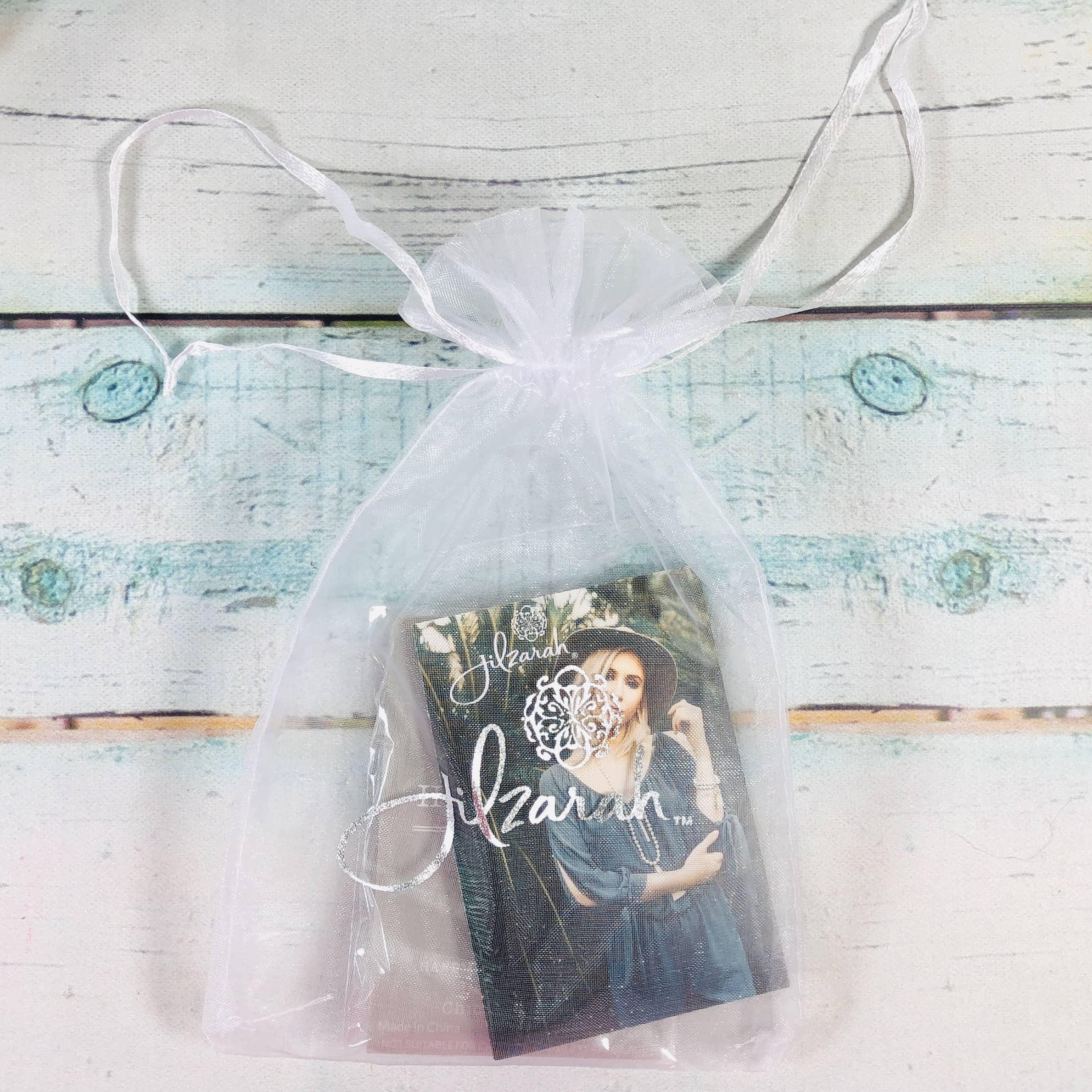 The next item came in a pouch.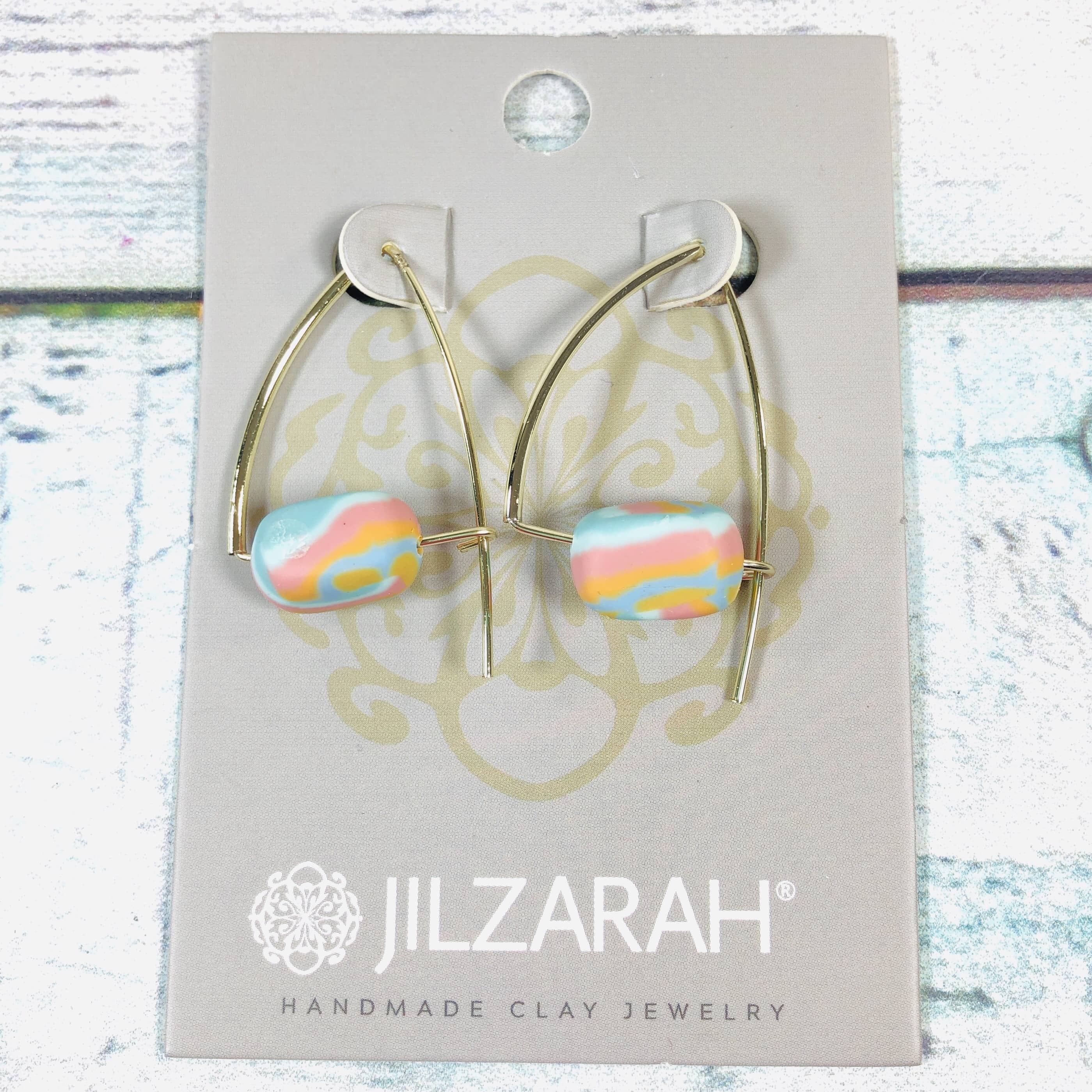 Jilzarah Salt Water Taffy Gold Triangle Earrings ($18) feature handmade clay beads in a pretty pastel color theme.
The wires are coated with gold-colored plating and are nickle-, lead-, and cadmium-free.
The beads move freely on the wires and they have an interesting closure. My ears are no longer pierced but these are very cute and I am sure one of my daughters will be happy to have these.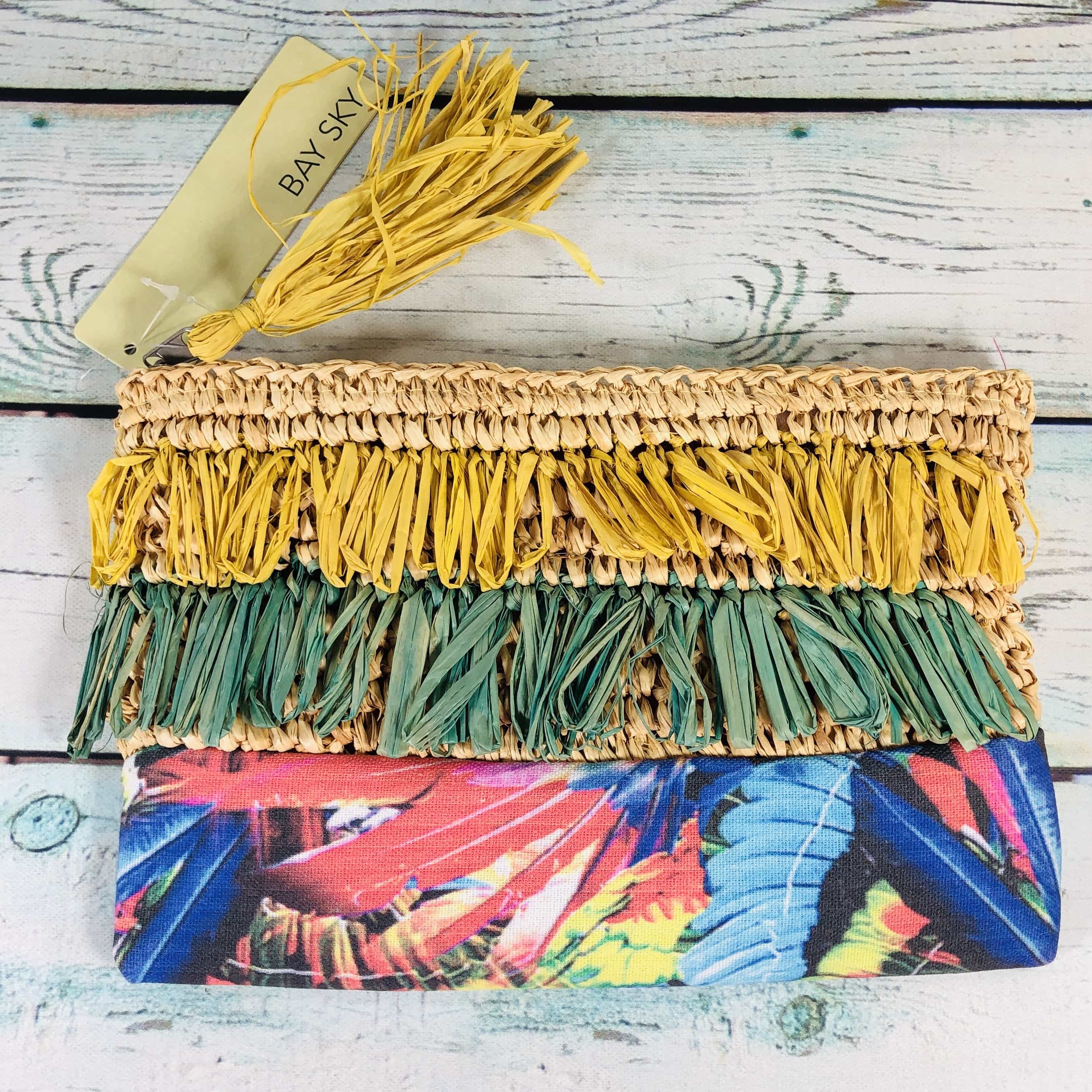 San Diego Hat Company Woven Raffia Fringe With Tropical Print ($30) What a cute mini bag! It's a little bigger than a makeup bag and has raffia fringe on the front and a raffia zipper pull. Plus, check out the tropical print fabric!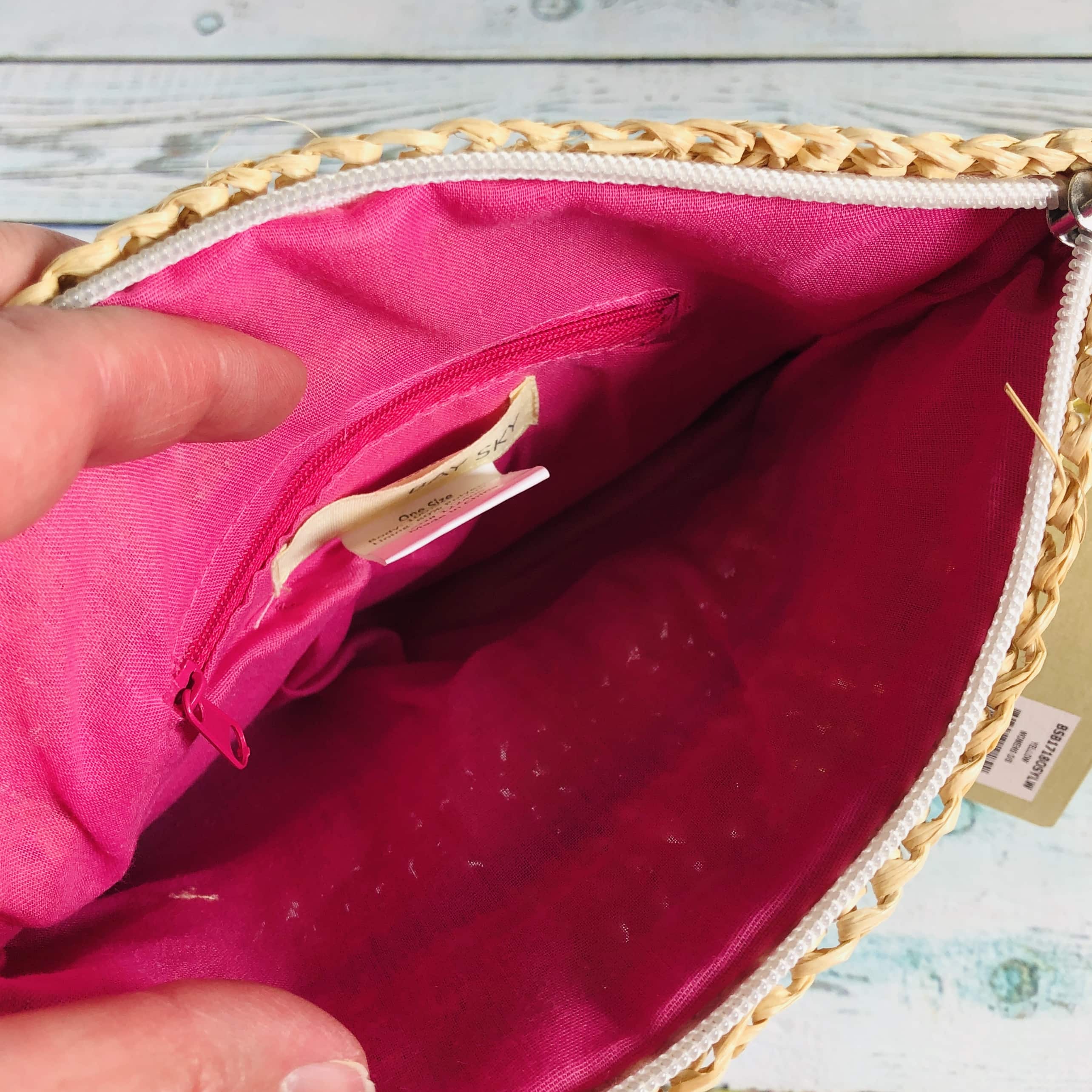 The inside is lined with pink fabric and there is a zippered compartment for change. The bag measures around 9″ x 6″.
Body Drench Quick Tan Sleep Gel Mask ($18.84) At first when I saw that this said gel mask, I thought it was self-tanner for the face! Wake up with an instant tan or something like that. Instead, you apply this nightly before bed and eventually you will get a golden glow. I used it on one lower leg before bed. I thought it smelled really good, like coconut, and it didn't have that self tanner scent from the past. I rubbed it in, washed my hands, and waited for the gel to dry before getting dressed for bed. I was surprised to see a noticeable difference overnight in just one use!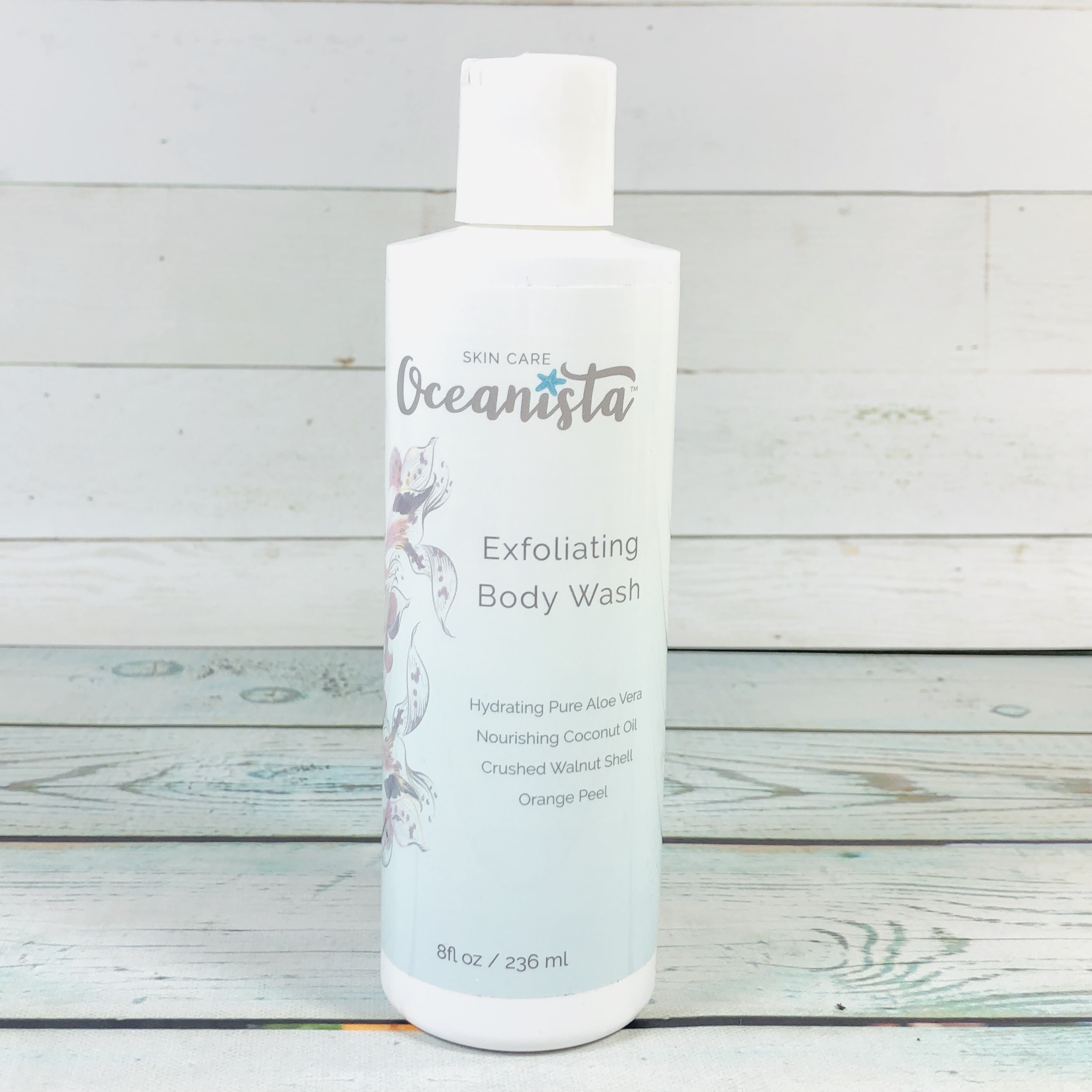 Oceanista Exfoliating Body Wash ($15) Oceanista has their own line of beauty products and they sent a body wash. Exfoilating is recommended prior to using self tanner so it goes with the last item, although it can be used anytime you like. It has crushed walnut shells to provide a gentle scrub. I preferred using it on a mesh sponge and it had a lightly citrus scent and rinsed easily.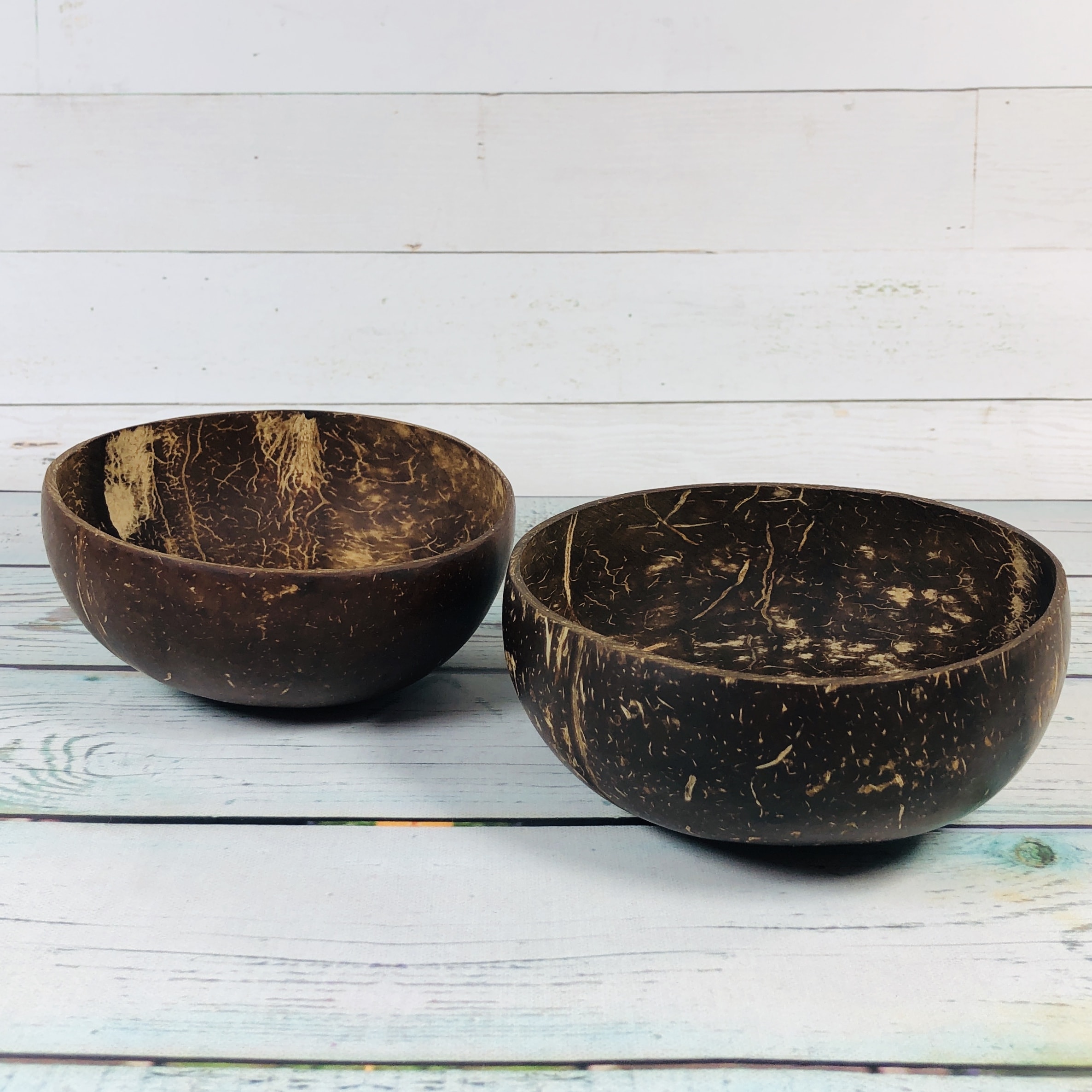 The Original Coconut Bowl and Spoon Set ($25) I am frequently on Instagram so I have seen lots of colorful veggies, rice bowls, and acai smoothies in these coconut bowls.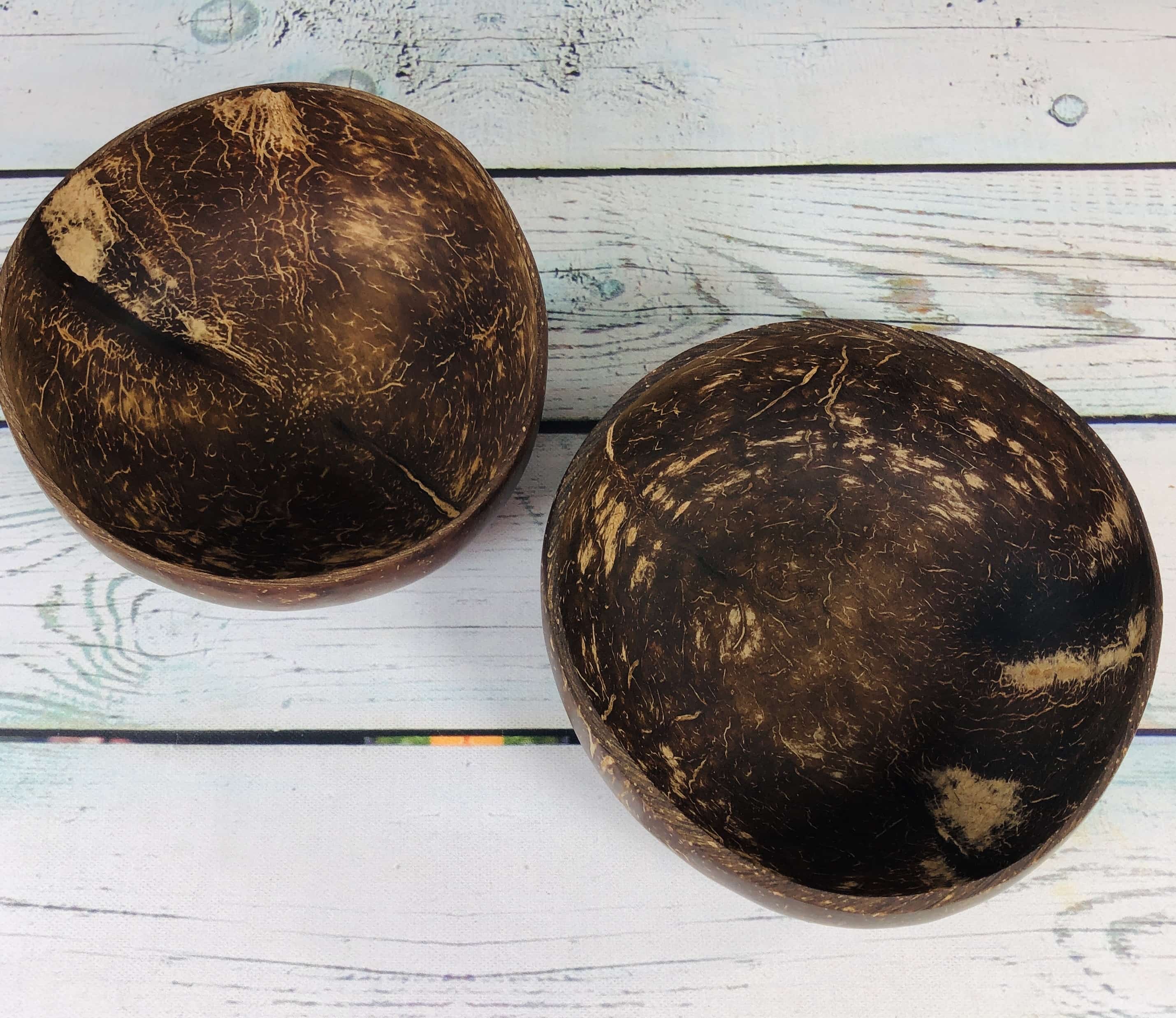 They are made of coconut shells! They have been sanded and polished with coconut oil.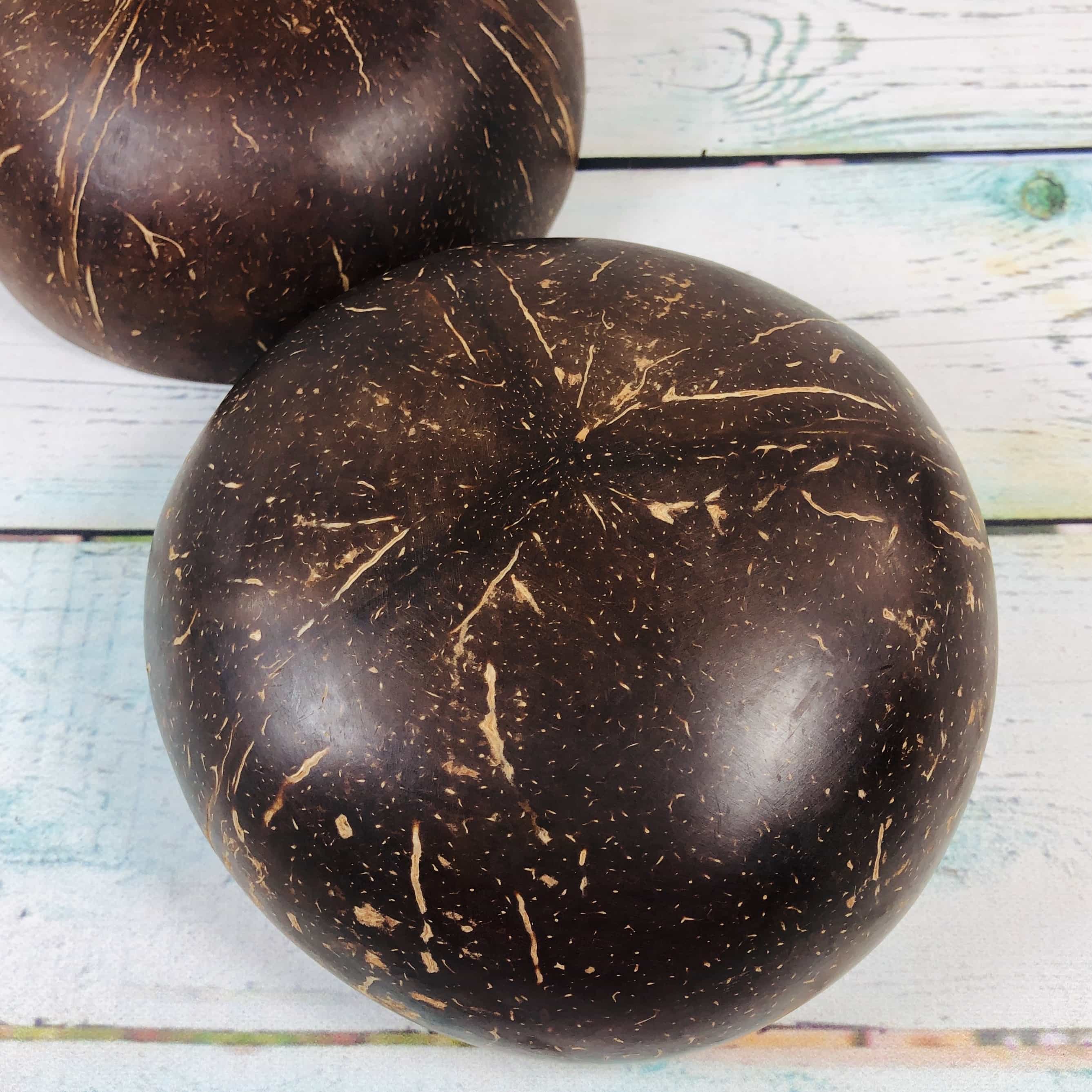 Here's the outside of one. They can be hand washed with mild soap and you can rub coconut oil in them every once in awhile. Keep out of the microwave, fridge, freezer, and dishwasher. Also, it's best for cold or room temperature food items, probably better not to use them for soup.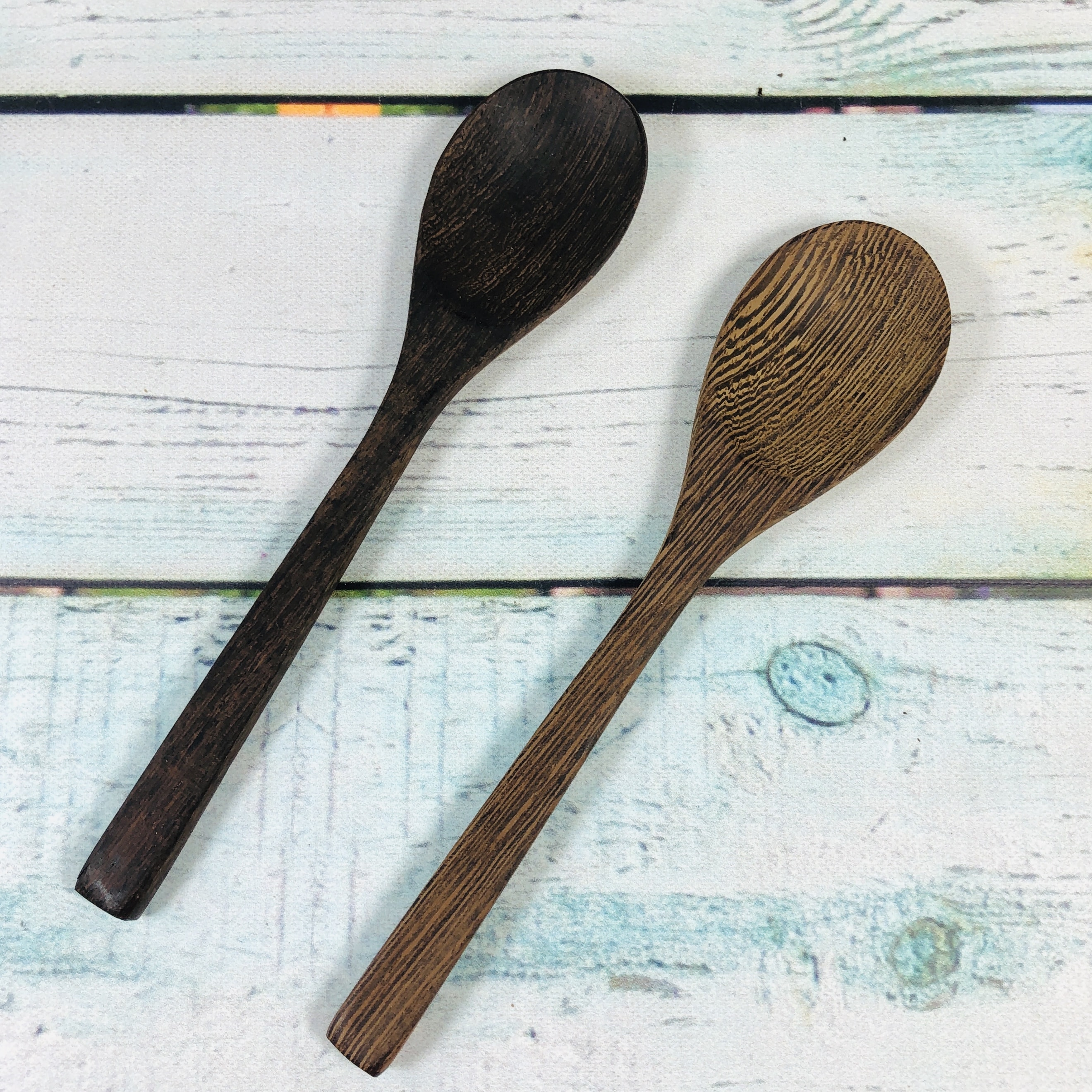 They came with two spoons made of reclaimed ebony wood.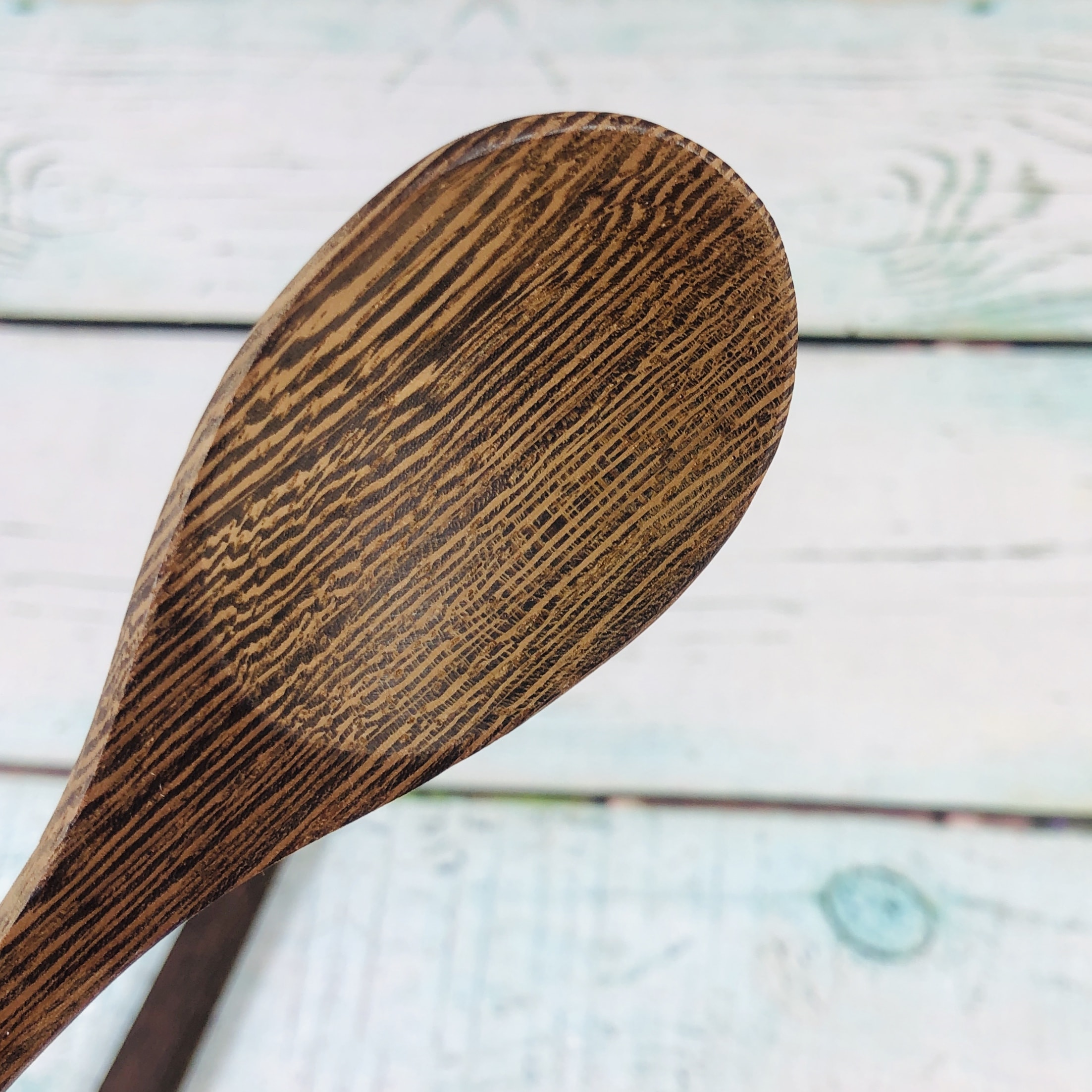 One is darker than the other and the detail of the wood grain is just beautiful. Treat them the same way you would the coconut bowls.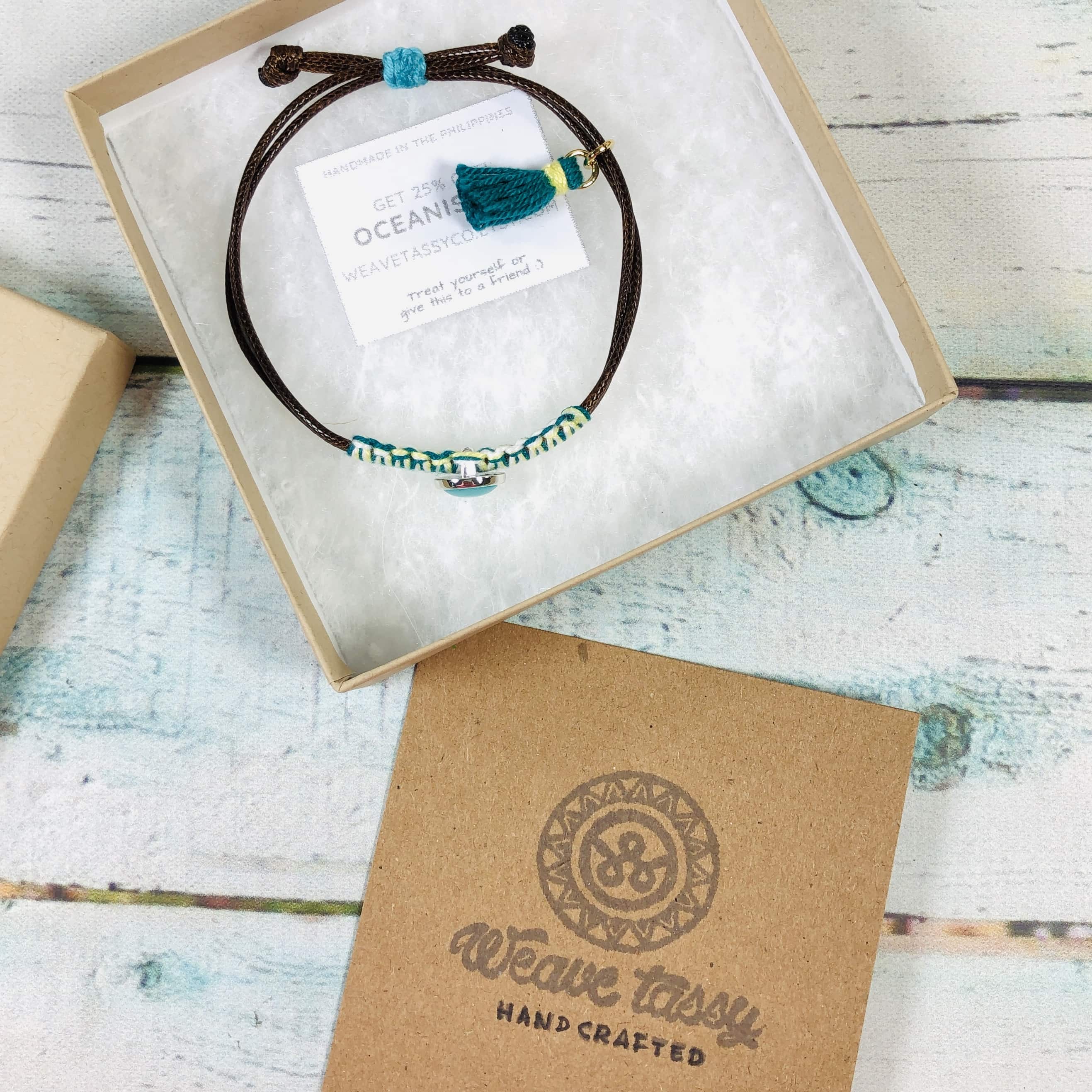 Weave Tassy Hand Crafted Bracelet ($16) I couldn't link to this exact bracelet because it is an Oceanista exclusive! It came with a coupon code to save on a future purchase.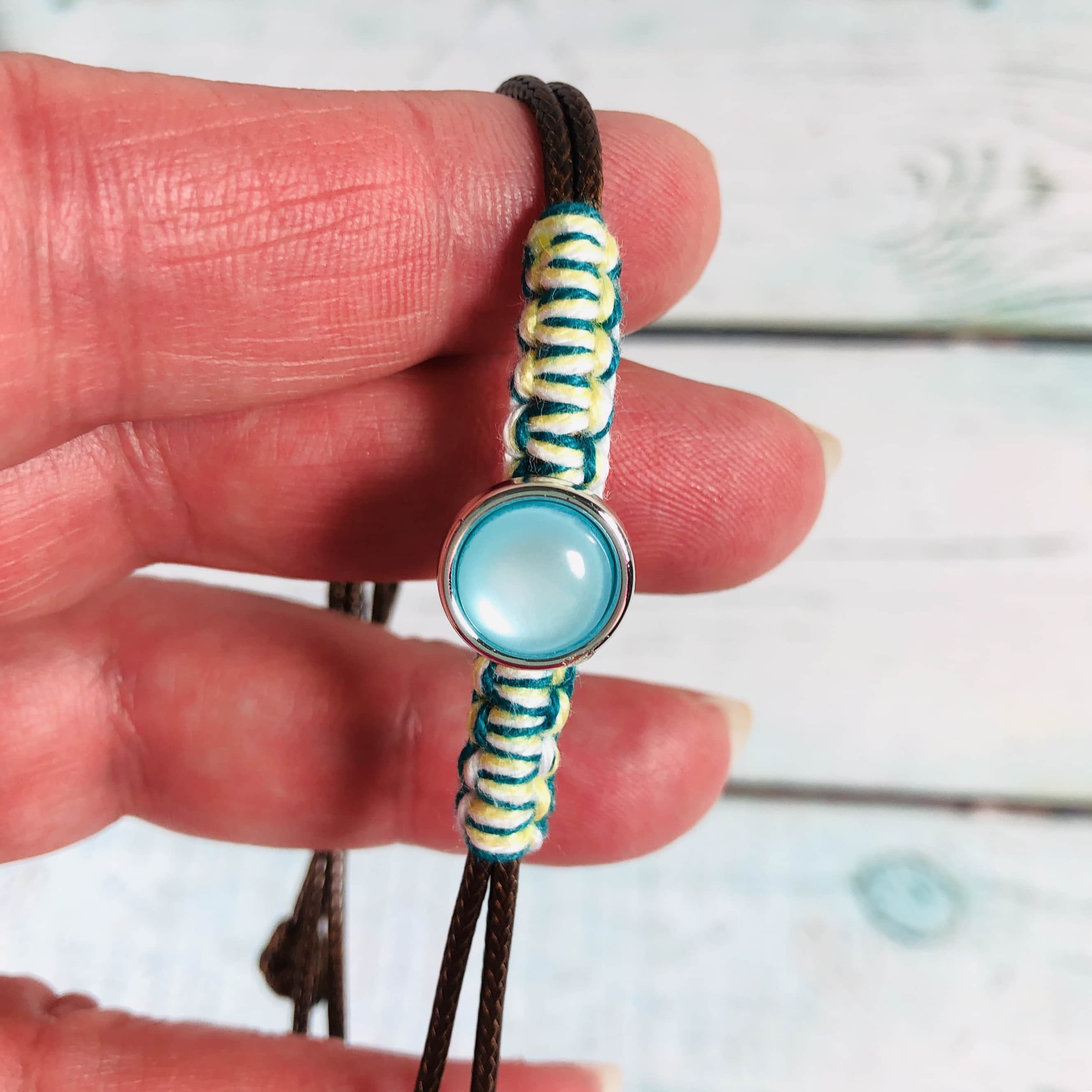 Cotton threads were woven onto a waxed cord and this beautiful "button" is in the middle of it all. Oh, and there's a pretty little movable tassel too!
I have large wrists but I managed to get it on with no problem. I love it, it is just the kind of style I like and even my husband commented on how nice it looked on me. He doesn't usually notice details like that.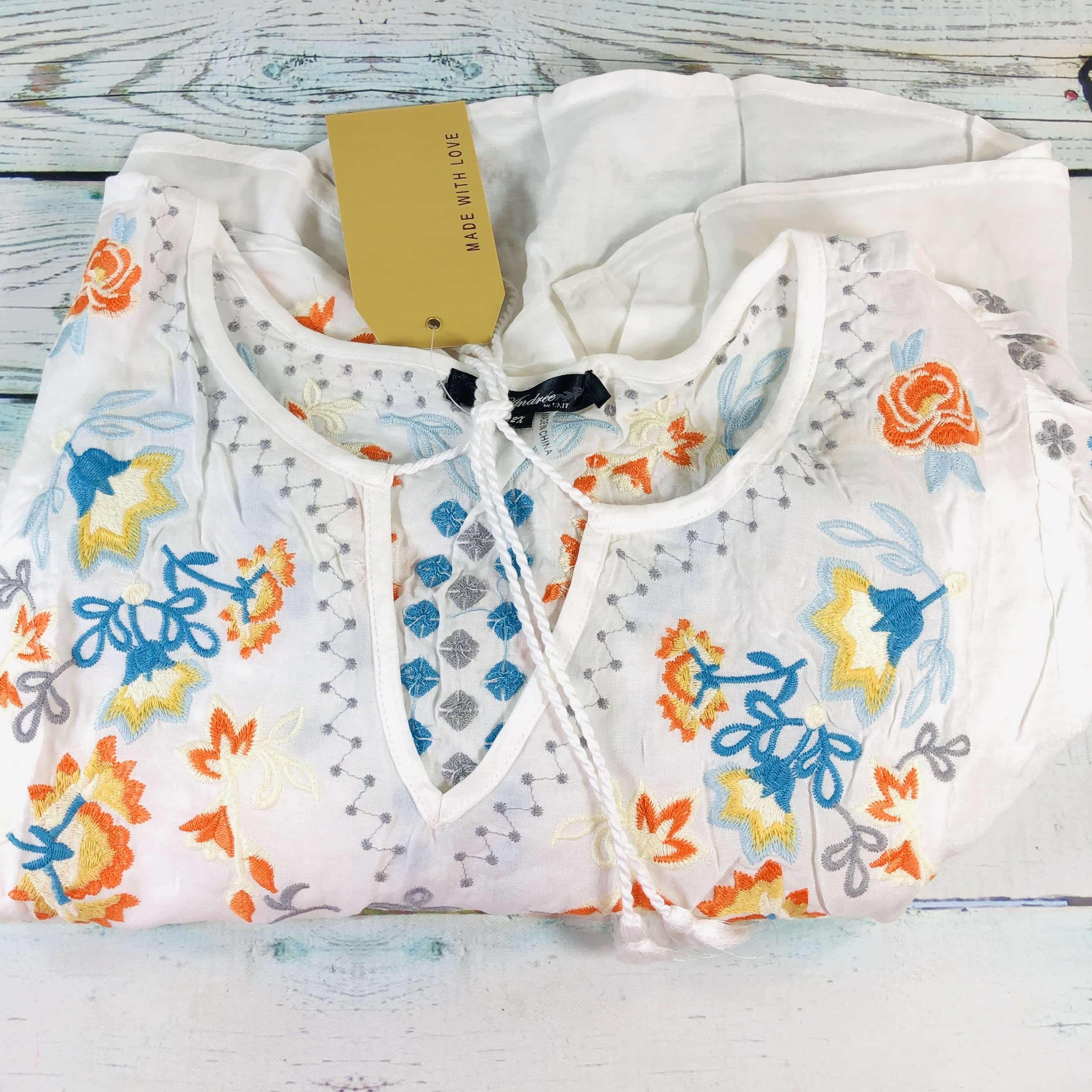 Andrée By Unit The White Embroidered Tunic ($49) Our final item is a beautiful tunic top that can also be worn as a cover-up.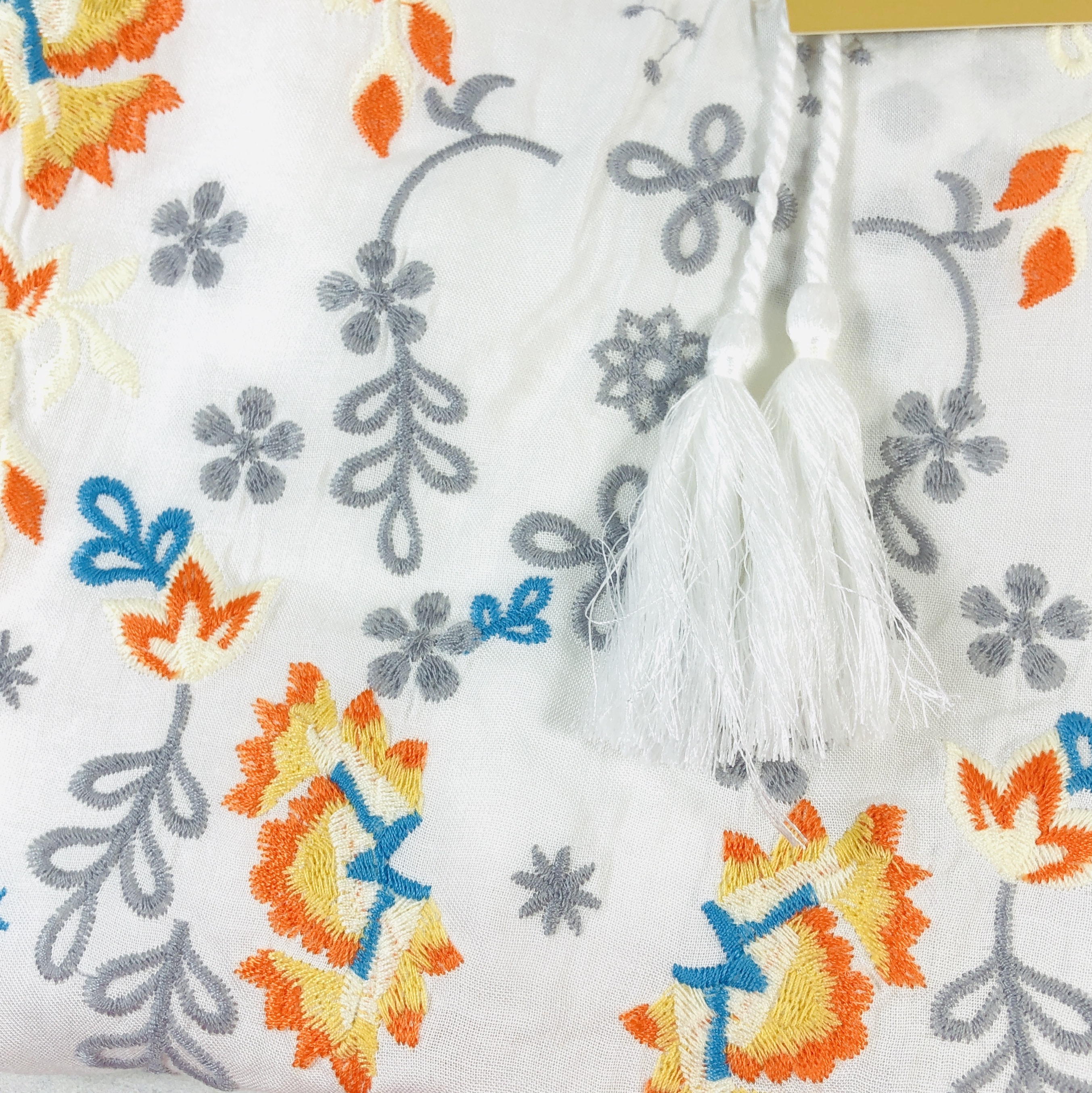 It has a tie at the neckline or you can leave it open and let the tassels hang down. Here is a close up on the embroidery.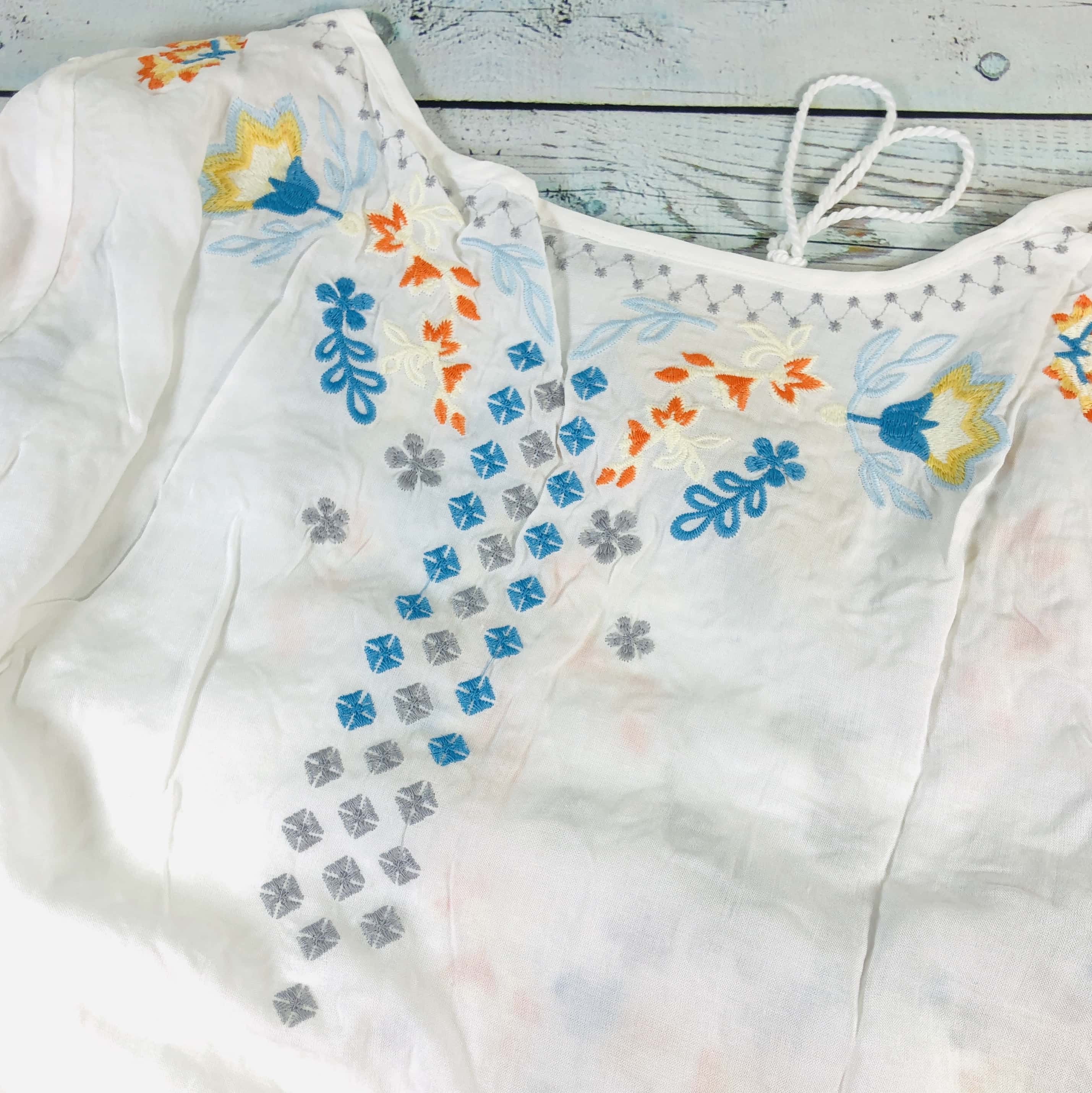 The back and arms also have that same embroidery!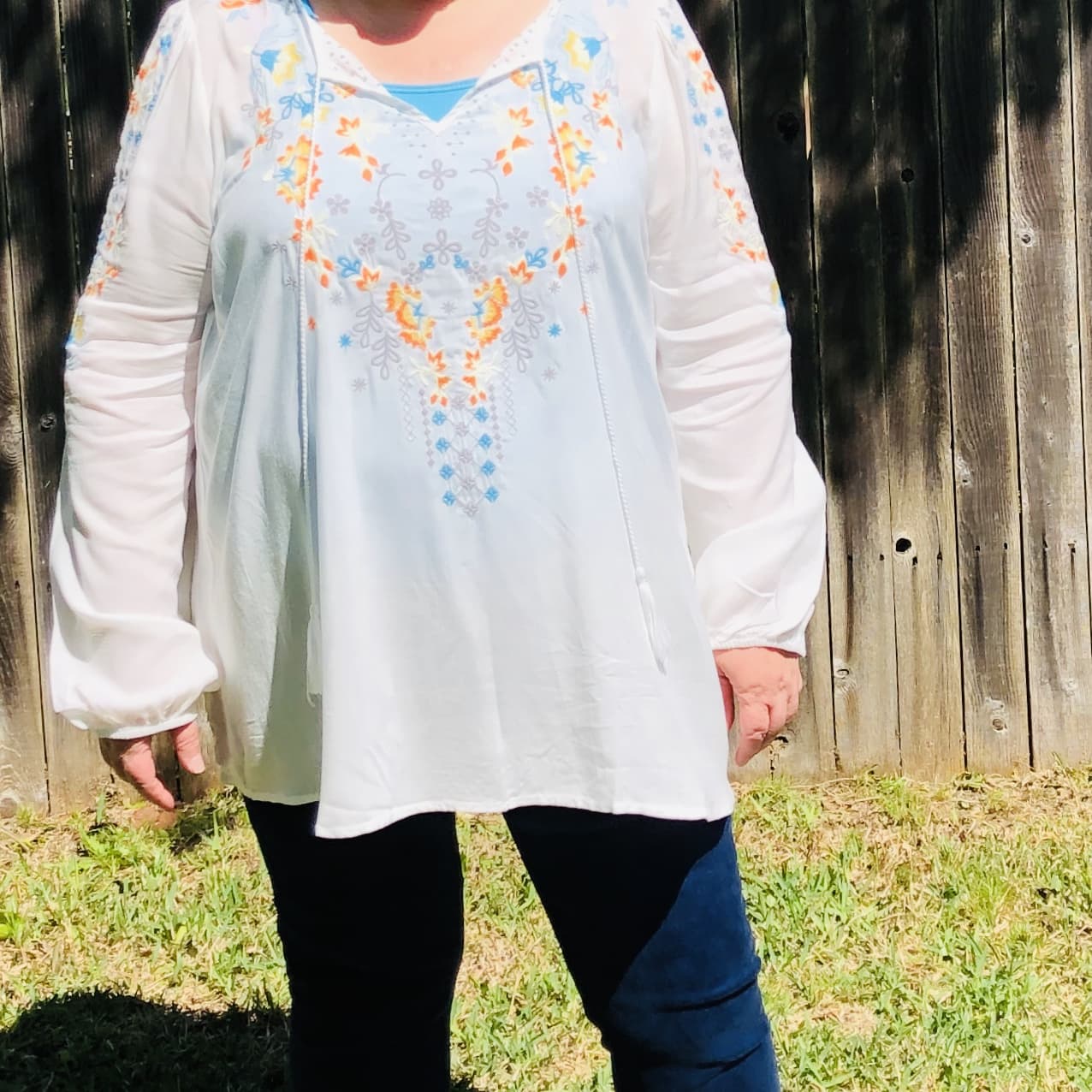 This shirt is available in sizes S, M, L, 1X, 2X, and 3X. I received a 2X, since that is the size I would buy at a clothing store. It would probably look better if I tucked it in a bit.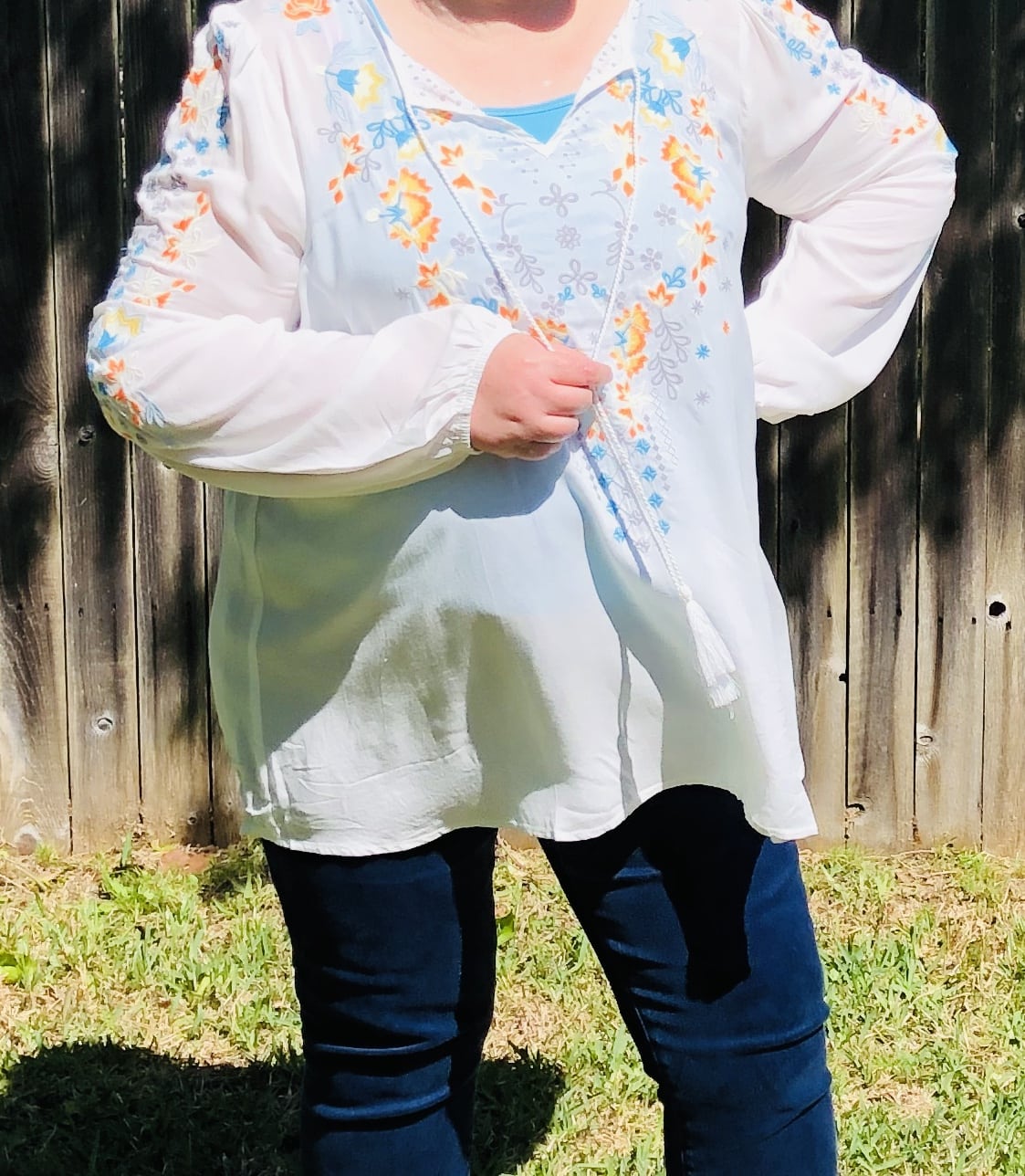 I thought it fit just like I expected it to! I left the ties undone and since this is white I wore a tank top underneath.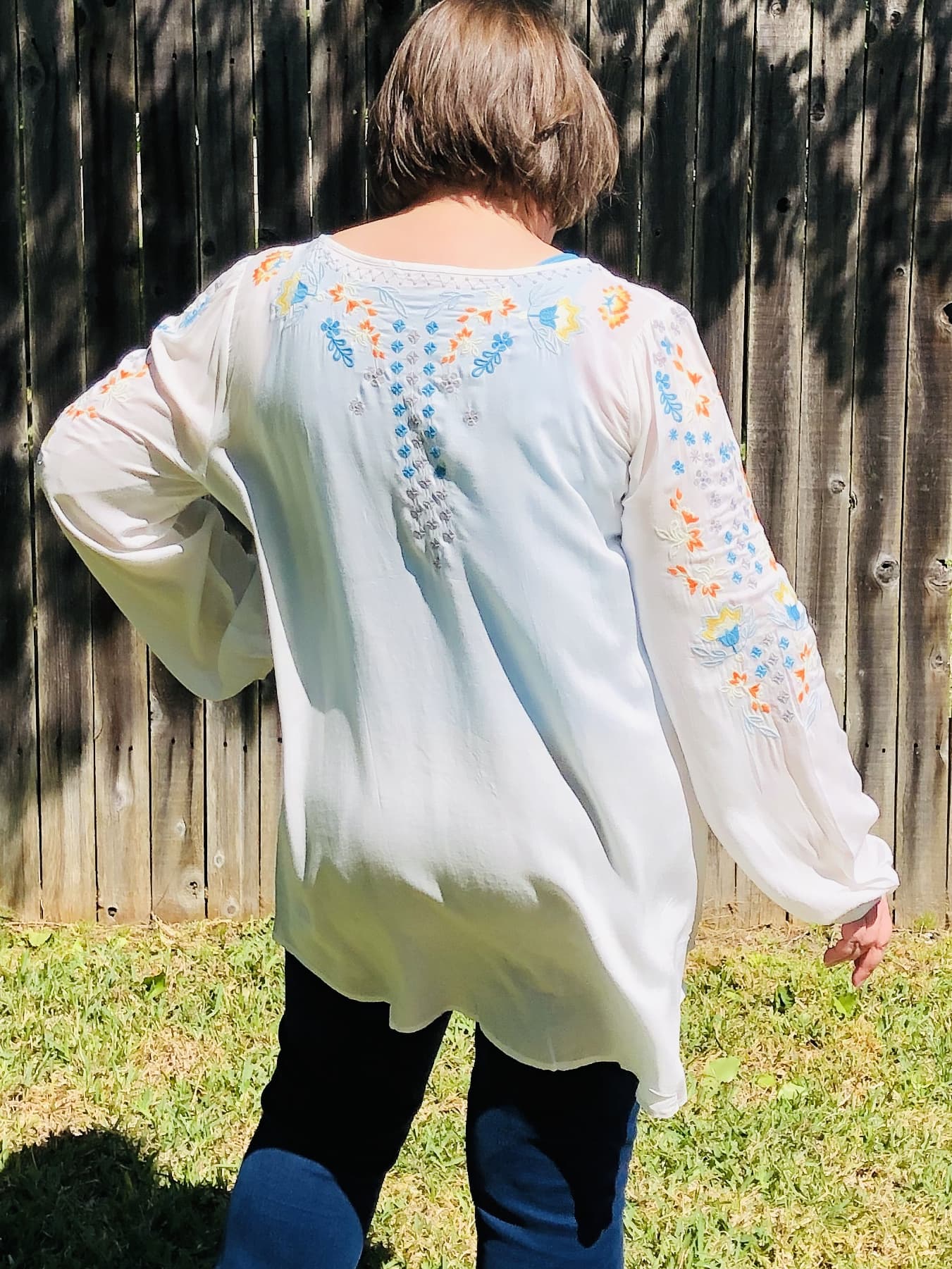 I'm only about 5'3′ so most shirts are quite long on me as well as the sleeves.
The instructions say to hand wash this 100% rayon shirt in cold water. Thanks to my husband for snapping these pics!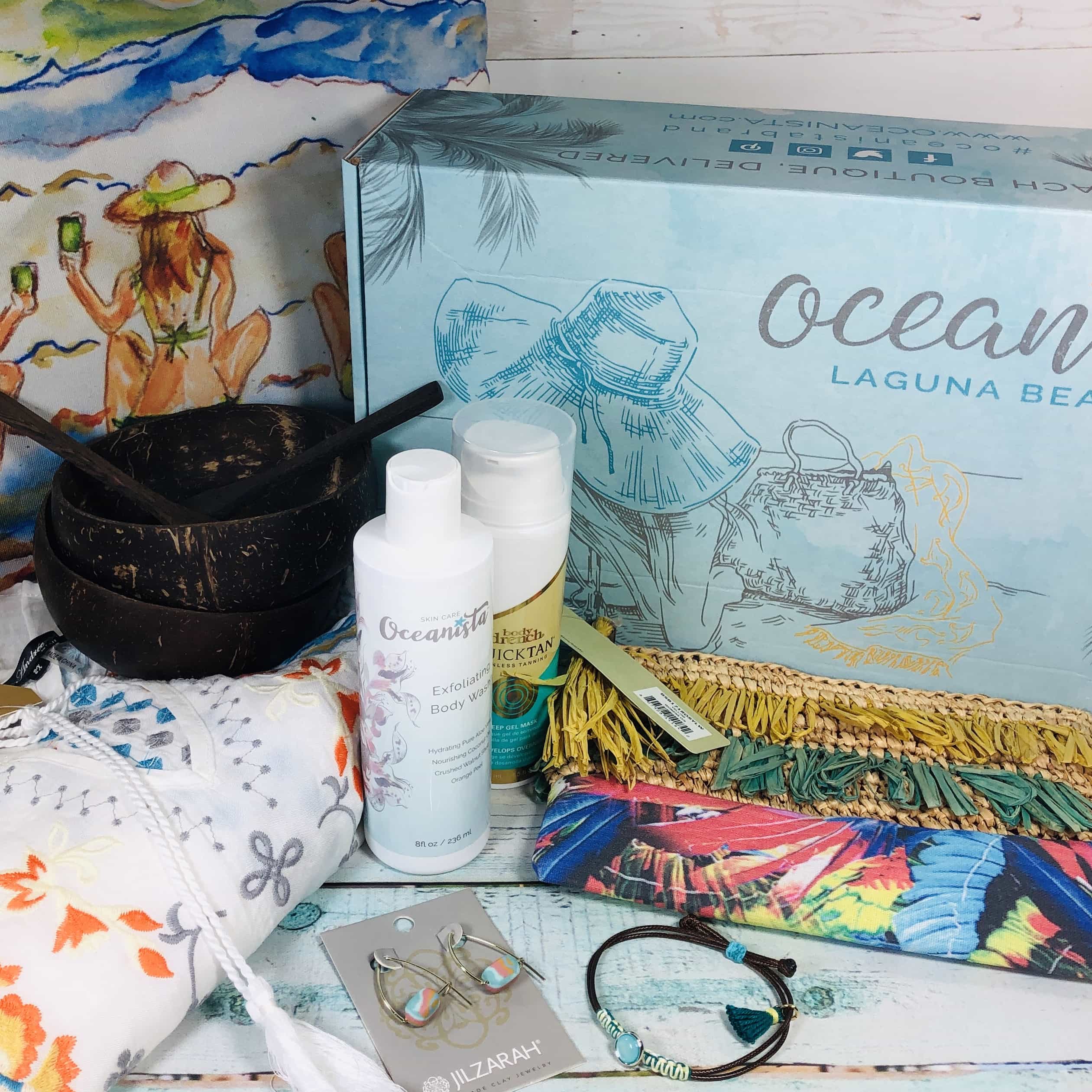 Oceanista is such a fun box to get! I am enjoying the products from the Spring Box and thought they were perfect for the beach lover. I can imagine wearing the tunic with the bracelet (and if my ears were pierced then the earrings too!) and I was surprised by the self tanner. The bag goes well with the tunic and the pillow is cute and functional too. The bowls and spoons are a neat item to receive during the month we have Earth Day and remind me to take care of our planet. The value for the Spring Box is around $203.84!
Any thoughts about the Oceanista Spring box? Let us know your comments!