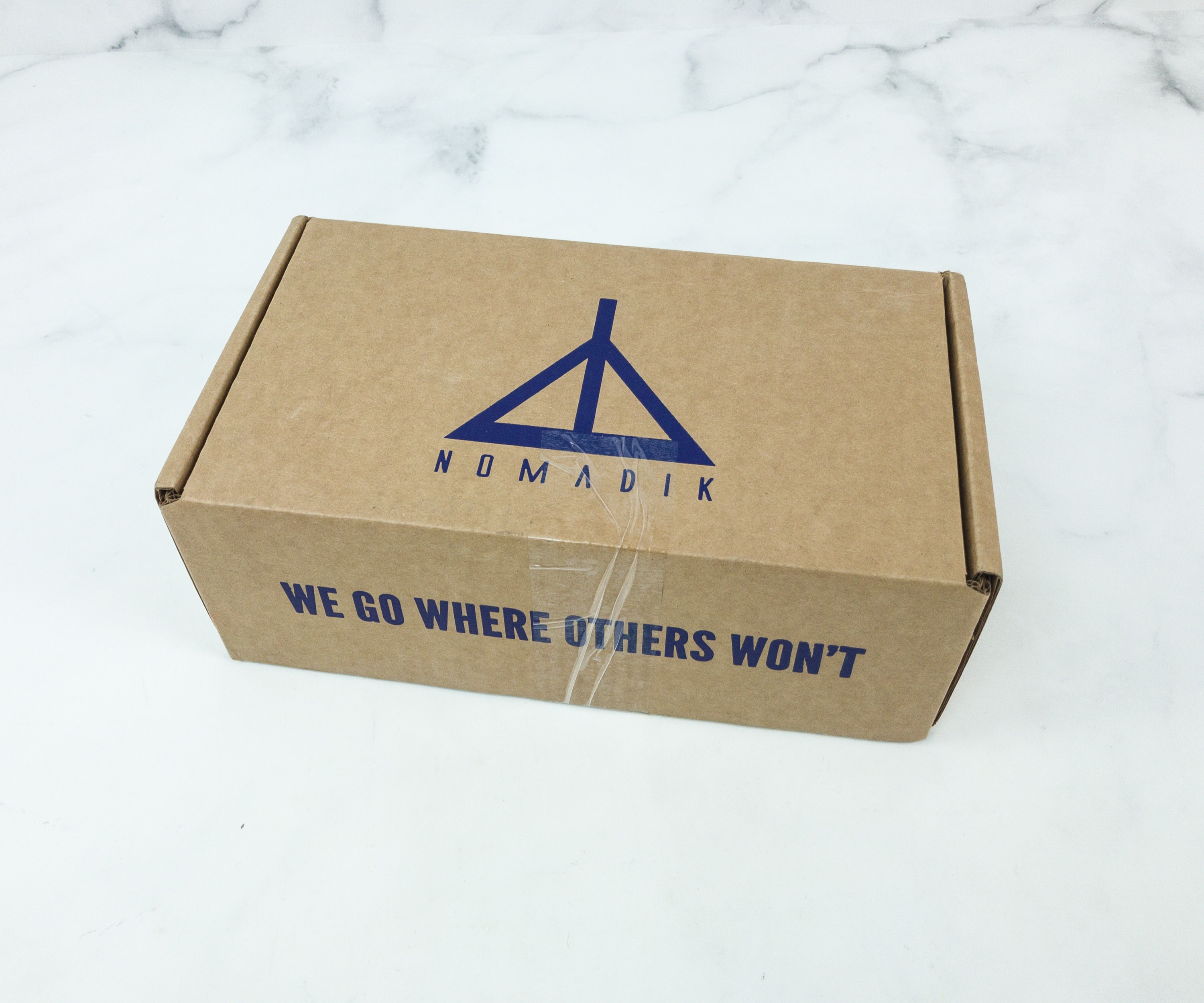 Nomadik is a subscription box for outdoor enthusiasts. Each monthly box includes functional gear designed to increase your fun in the outdoors. All products have been trail tested by an outdoor adventurer and often incorporate new technologies. Every box has three to six pieces of unique, newly-released, or just plain ultra-handy gear from premium brands.
DEAL: Save 10% off any subscription with coupon code HELLO10.
Everything is durable outdoorsy type stuff, so no need for tons of packing materials.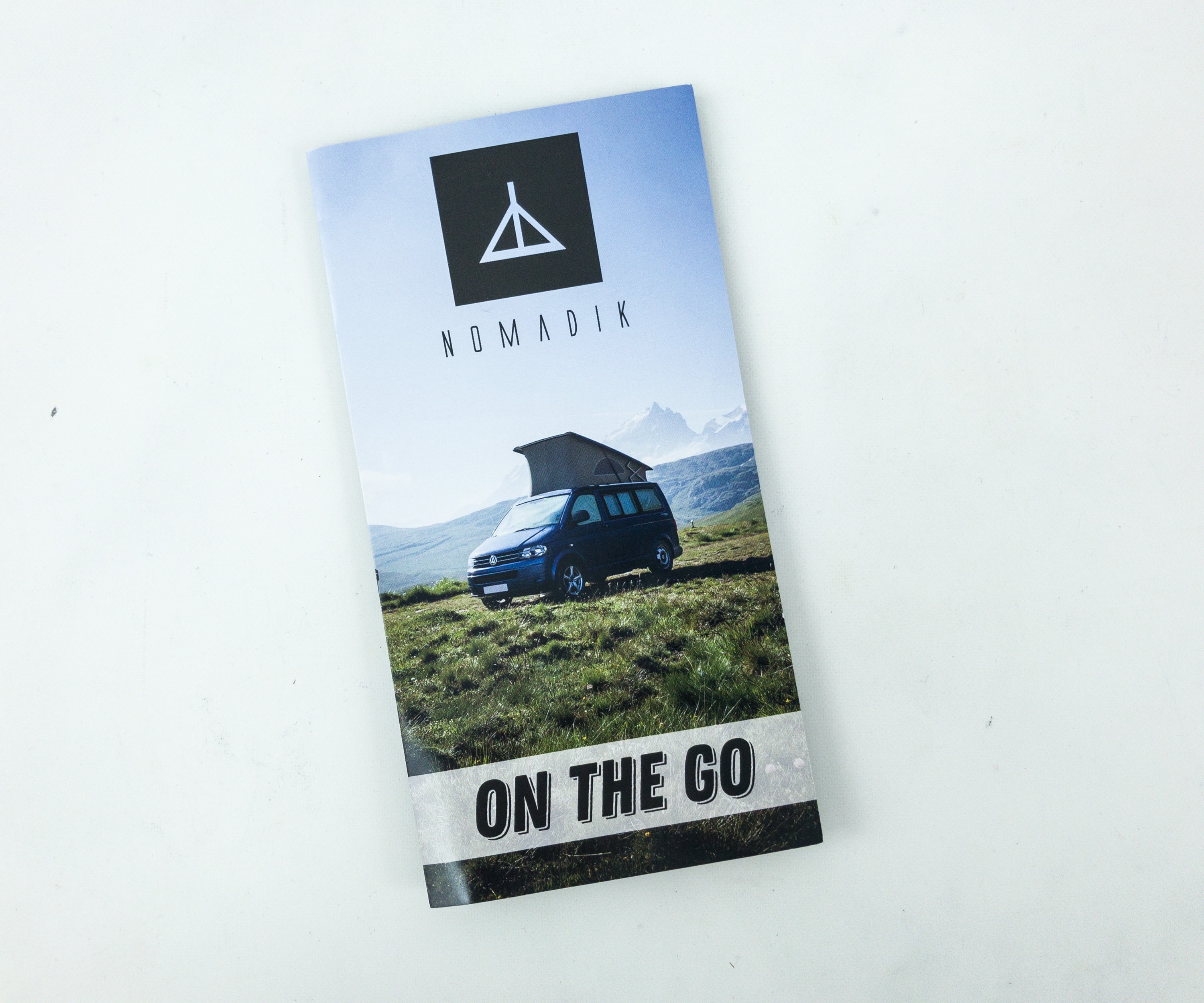 The theme for March 2019 is On The Go.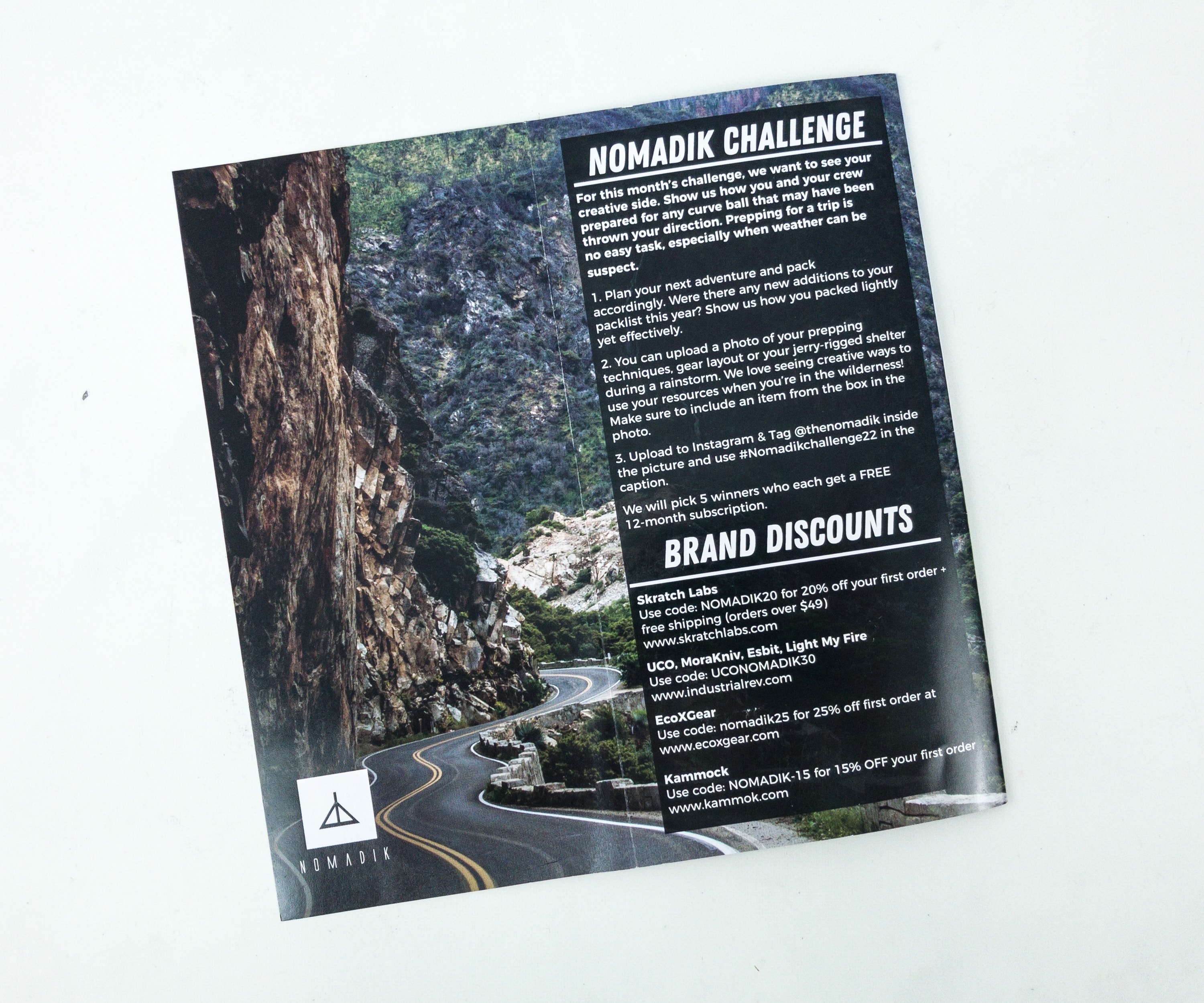 Nomadik always includes a Challenge card to encourage you to get out and use your items in the wild.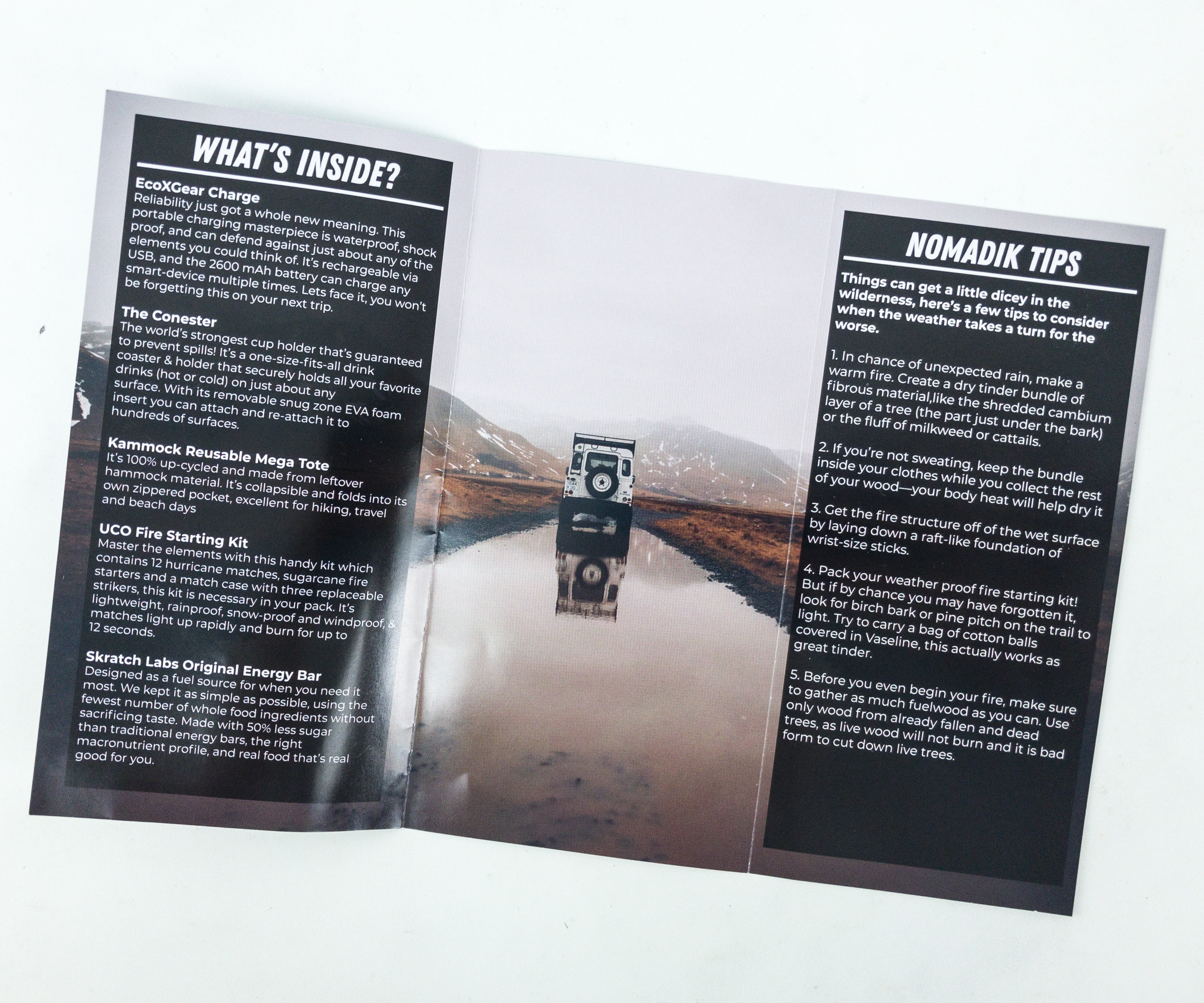 There's also a list of all the items in the box, as well as Nomadik tips.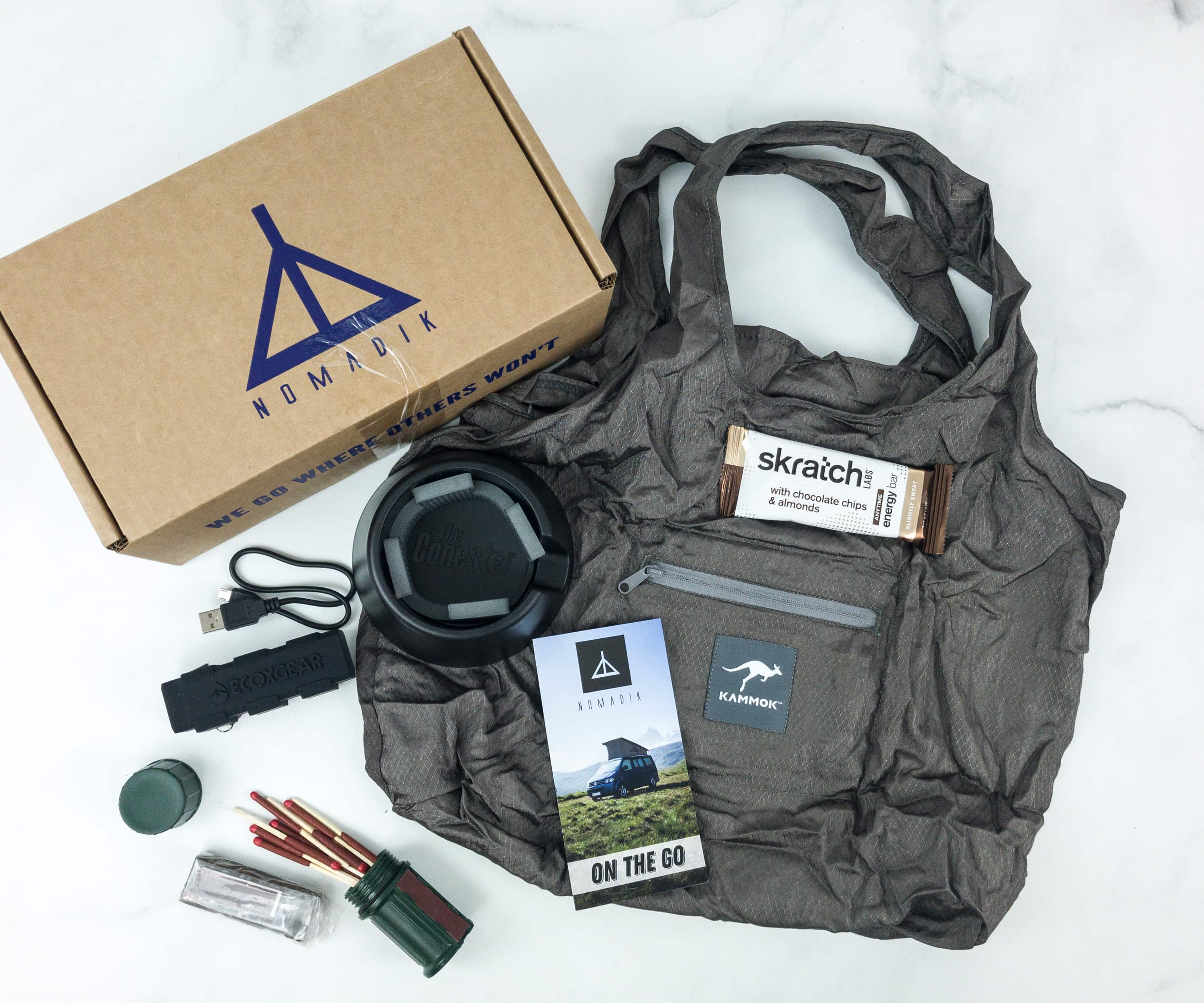 Everything in my box!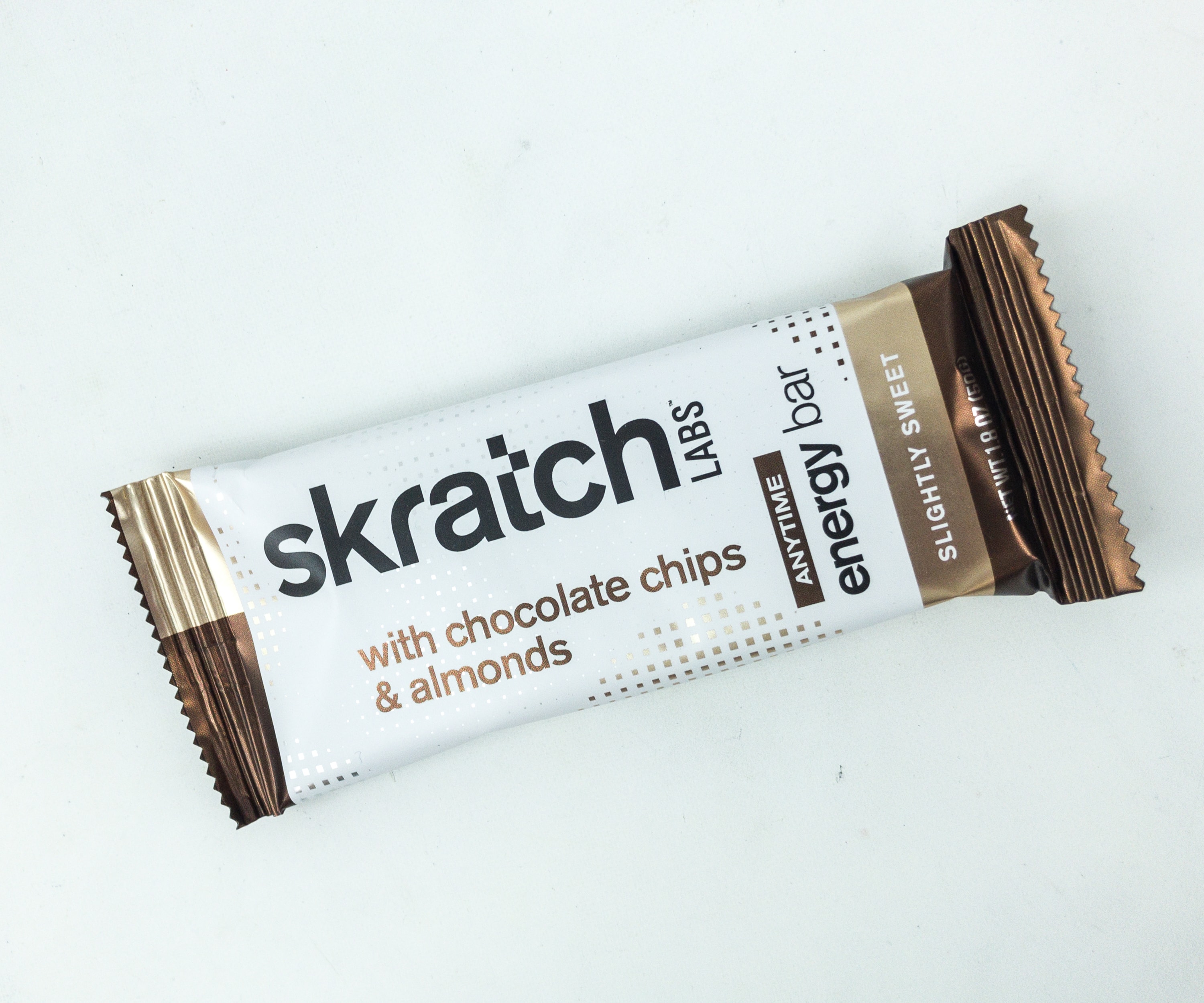 Skratch Labs Energy Bar ($2.46) This energy bar is made with real ingredients like oats, nuts, butter, sea salt, brown rice crisps, and quinoa crisps. It's the most ideal bar to munch before, during, or after a workout or while on trail, as it contains less sugar but more nutrients than the regular bars.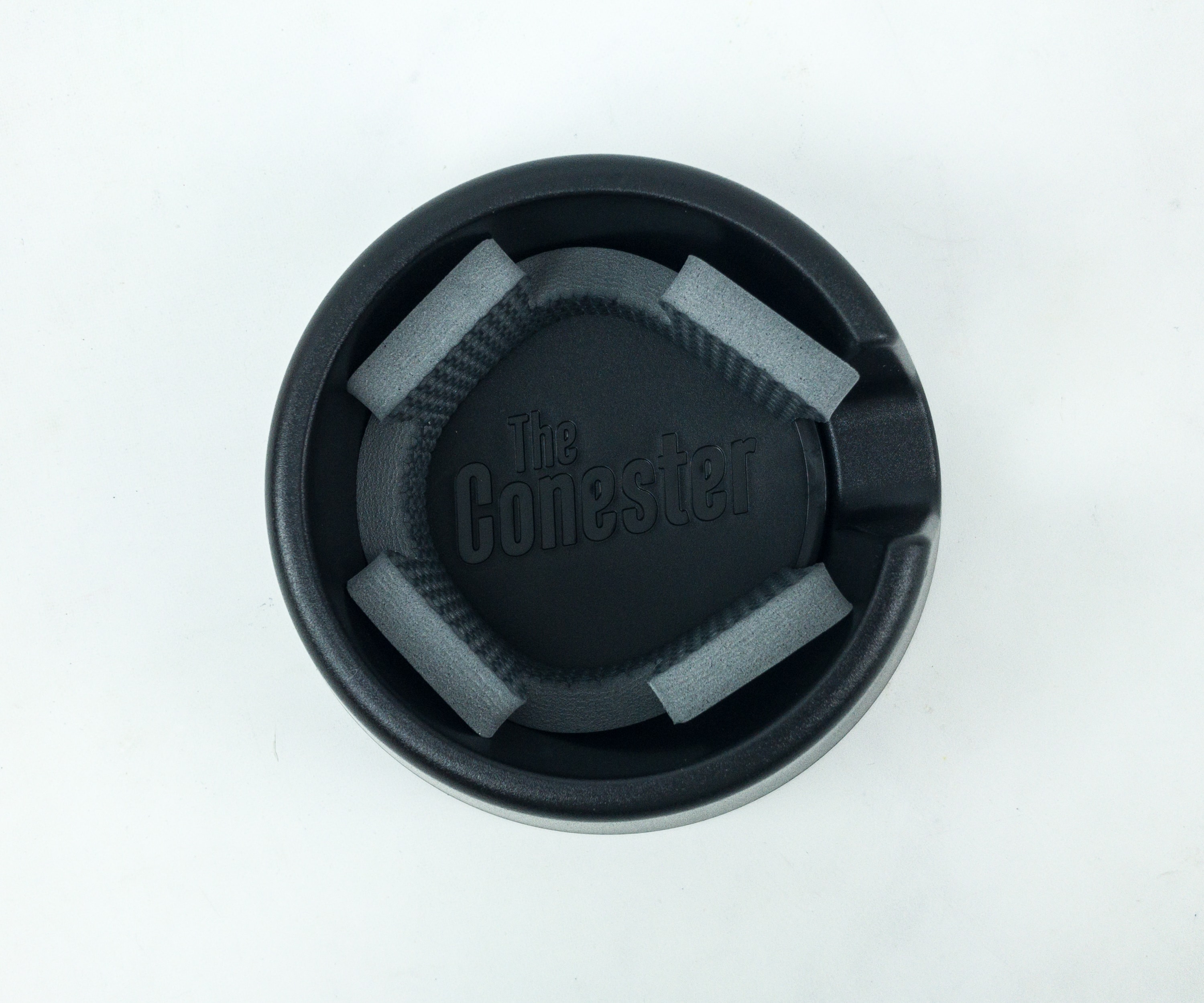 The Conester ($9.95) It's an easy to install and strong cup holder that can be stuck to any smooth surface.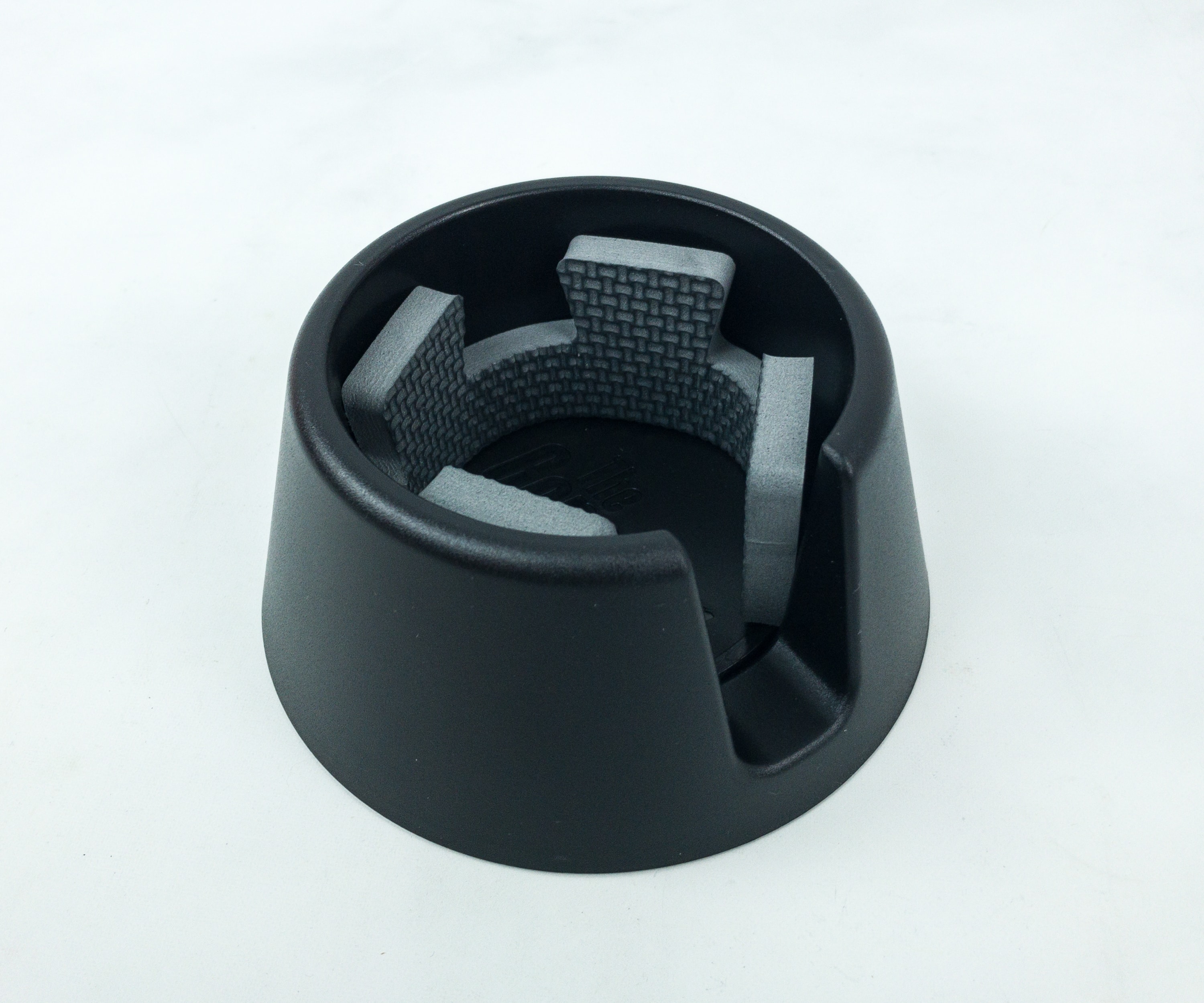 This cup holder features a handle gap for mug handles. It also has a washable pad which you can use over and over again. It's simply the most reliable and durable cup holder and perfect for making a cup holder where there isn't one. Vanagon anyone?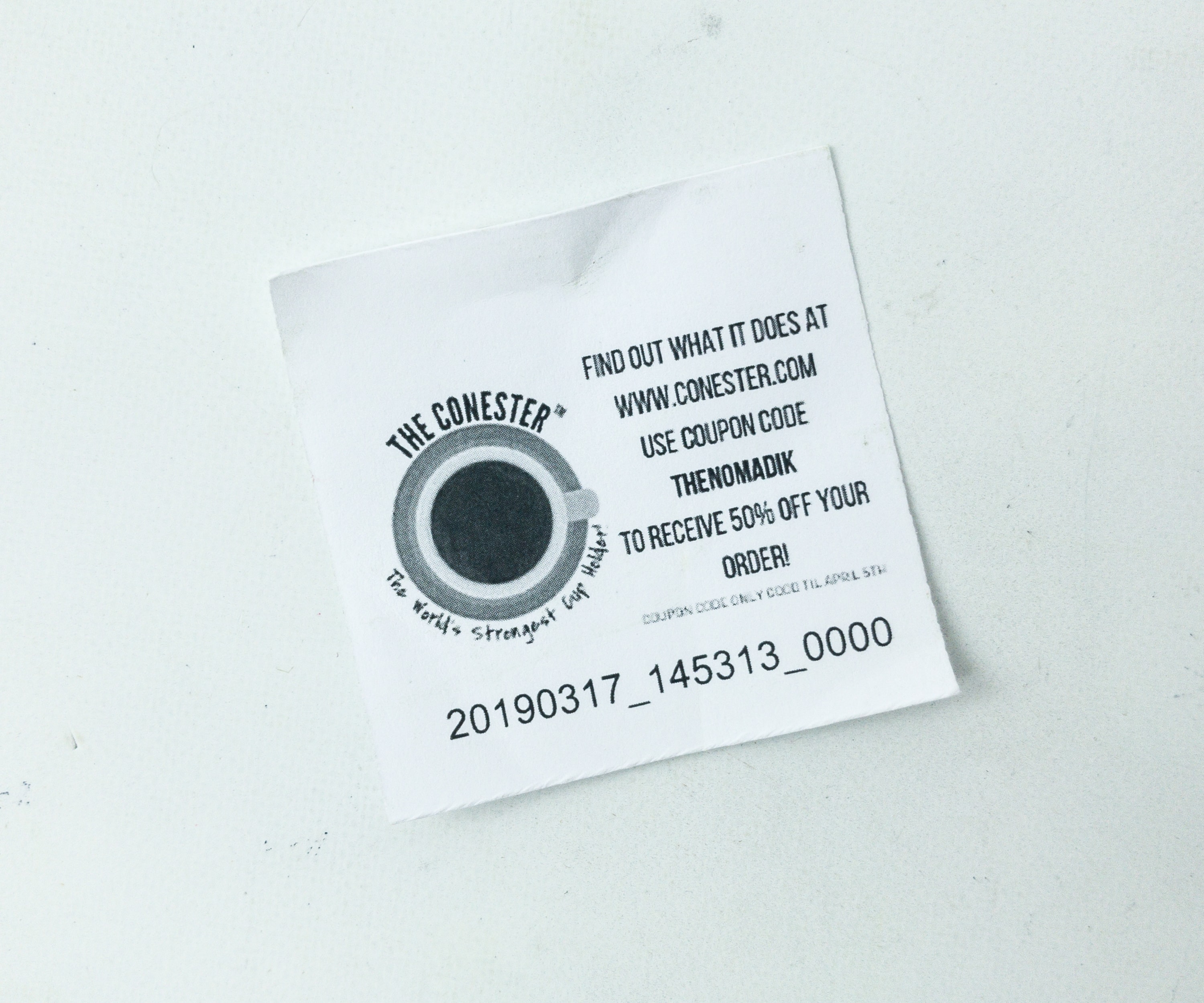 They even included a 50% off coupon code for your next order from The Conester.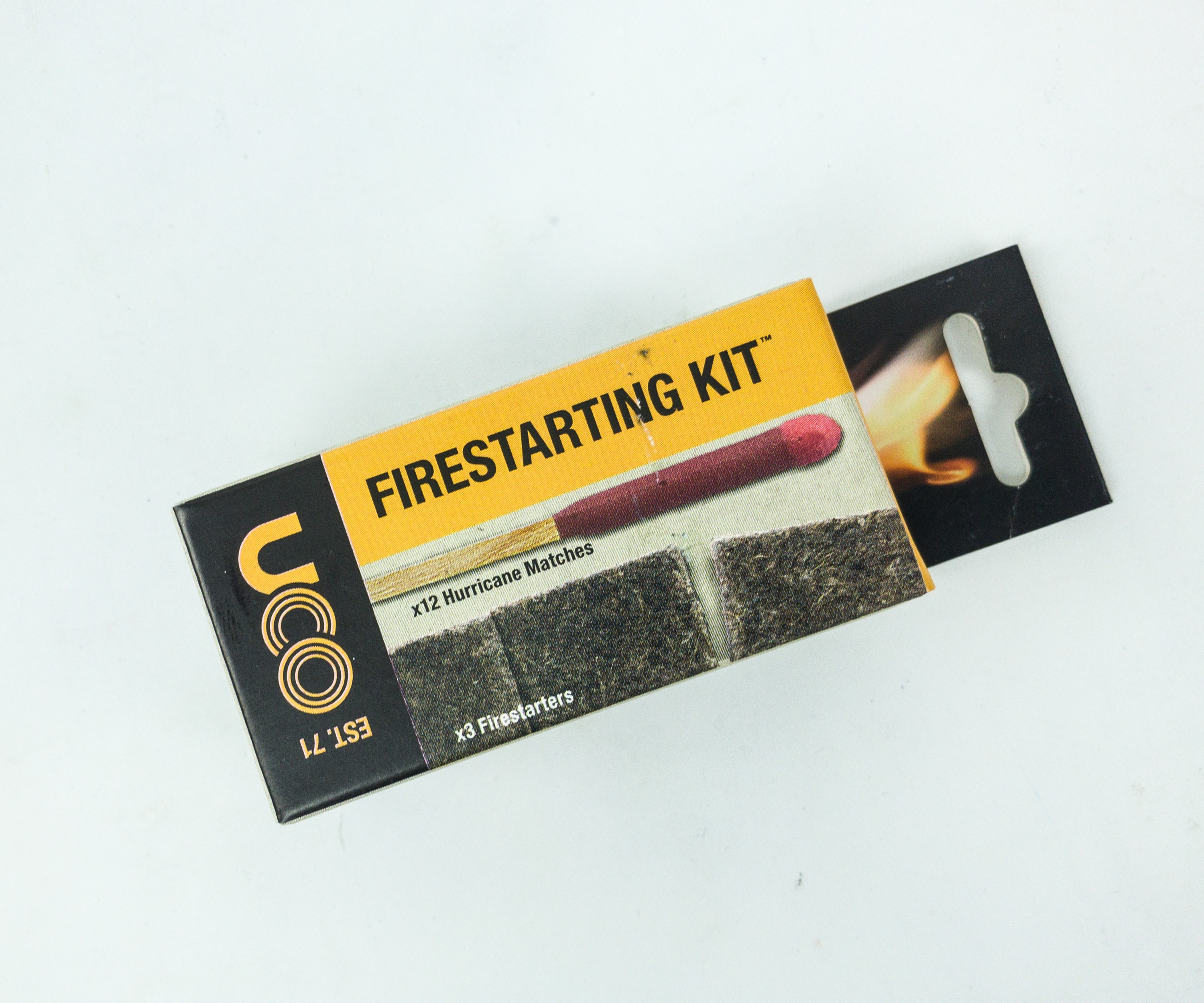 UCO Fire Starting Kit ($4.99) A fire starting kit is a must-have for campers and hikers. So glad they sent us some in this box!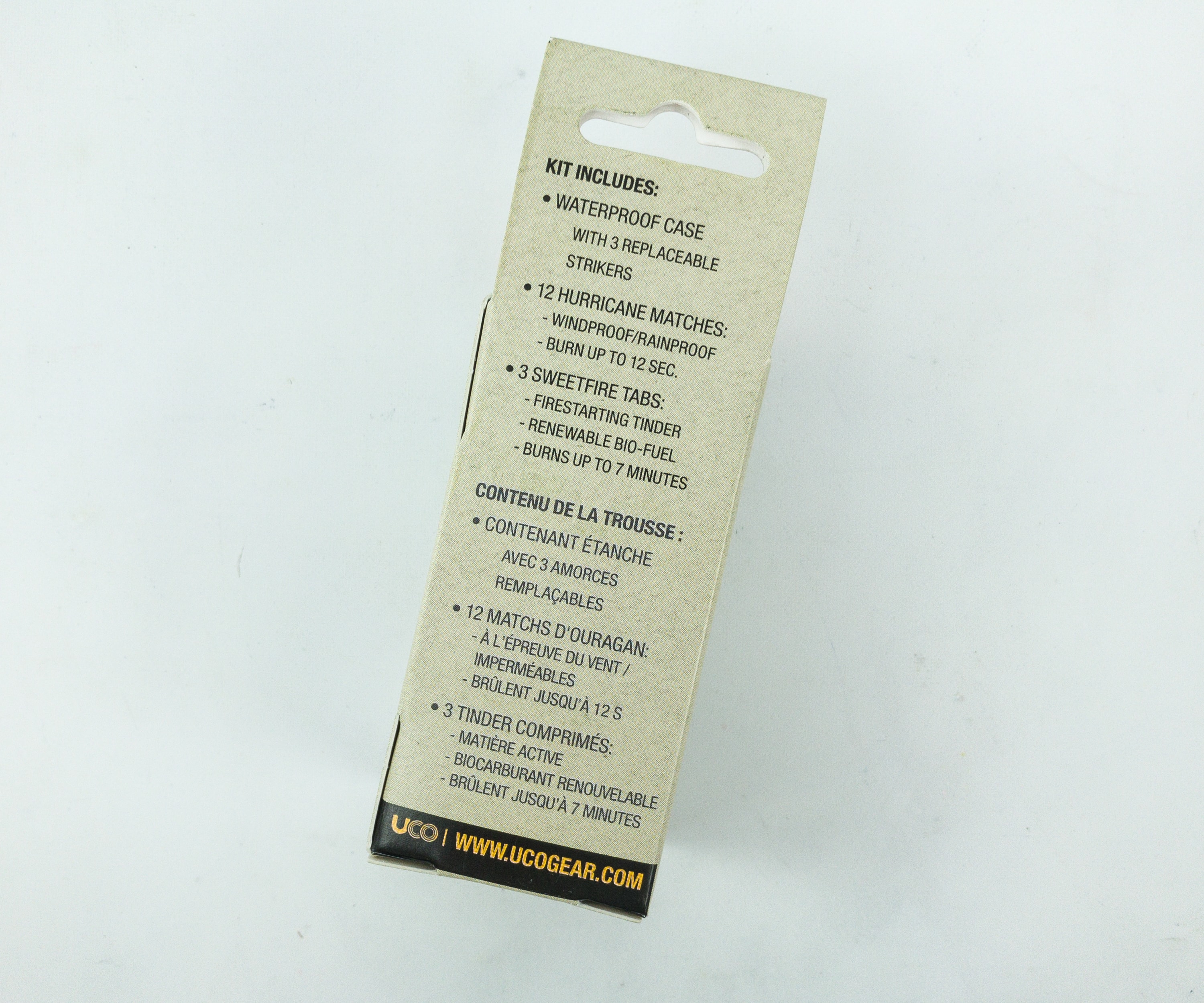 Featured at the back of the box are all the items that should be included inside the kit.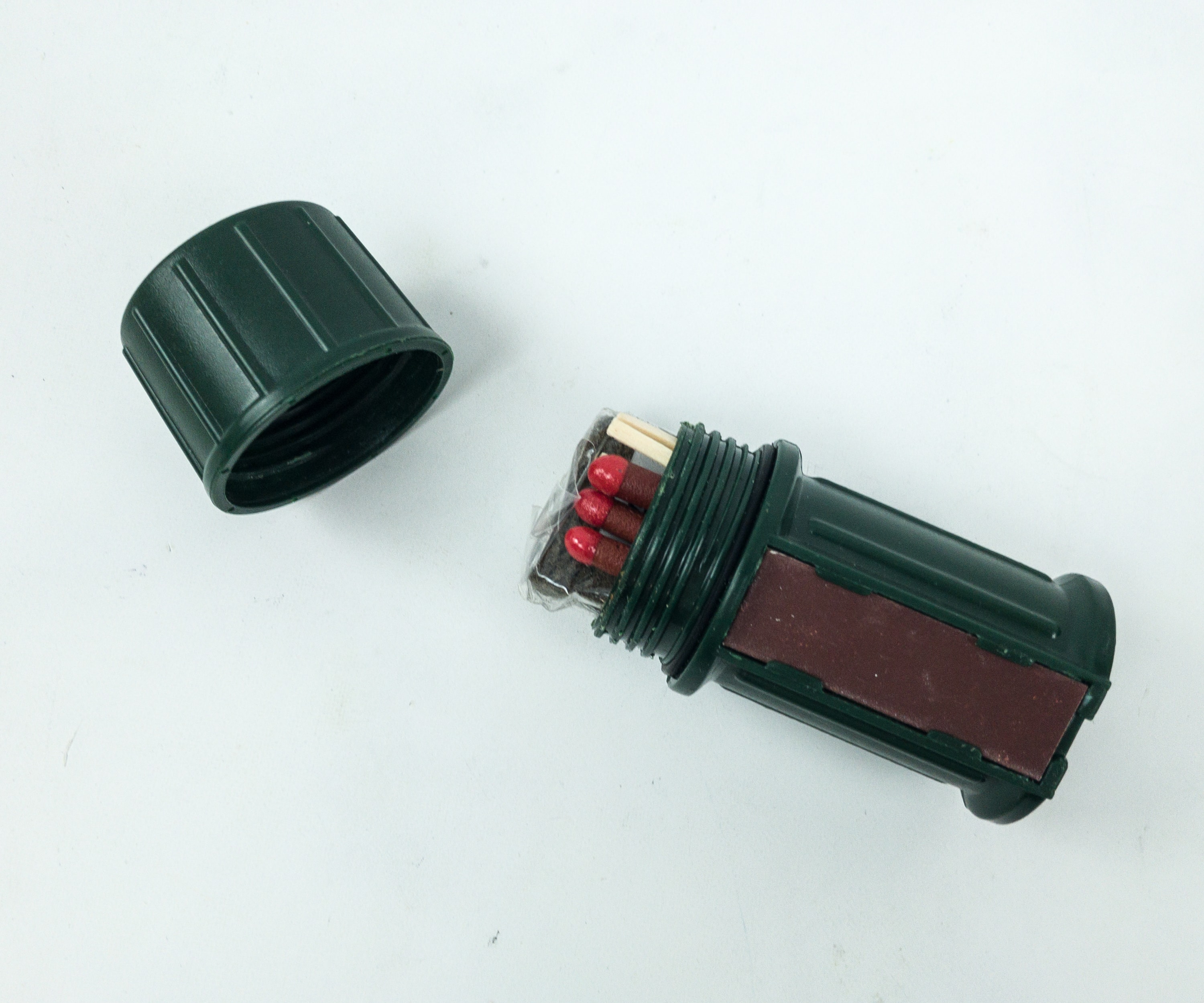 This UCO fire starting kit comes in a waterproof casing with 3 replaceable strikers.
Included also inside the kit are 12 windproof and rainproof hurricane matches that burn up to 12 seconds and 3 renewable bio-fuel sweetfire tabs that can burn up to 7 minutes.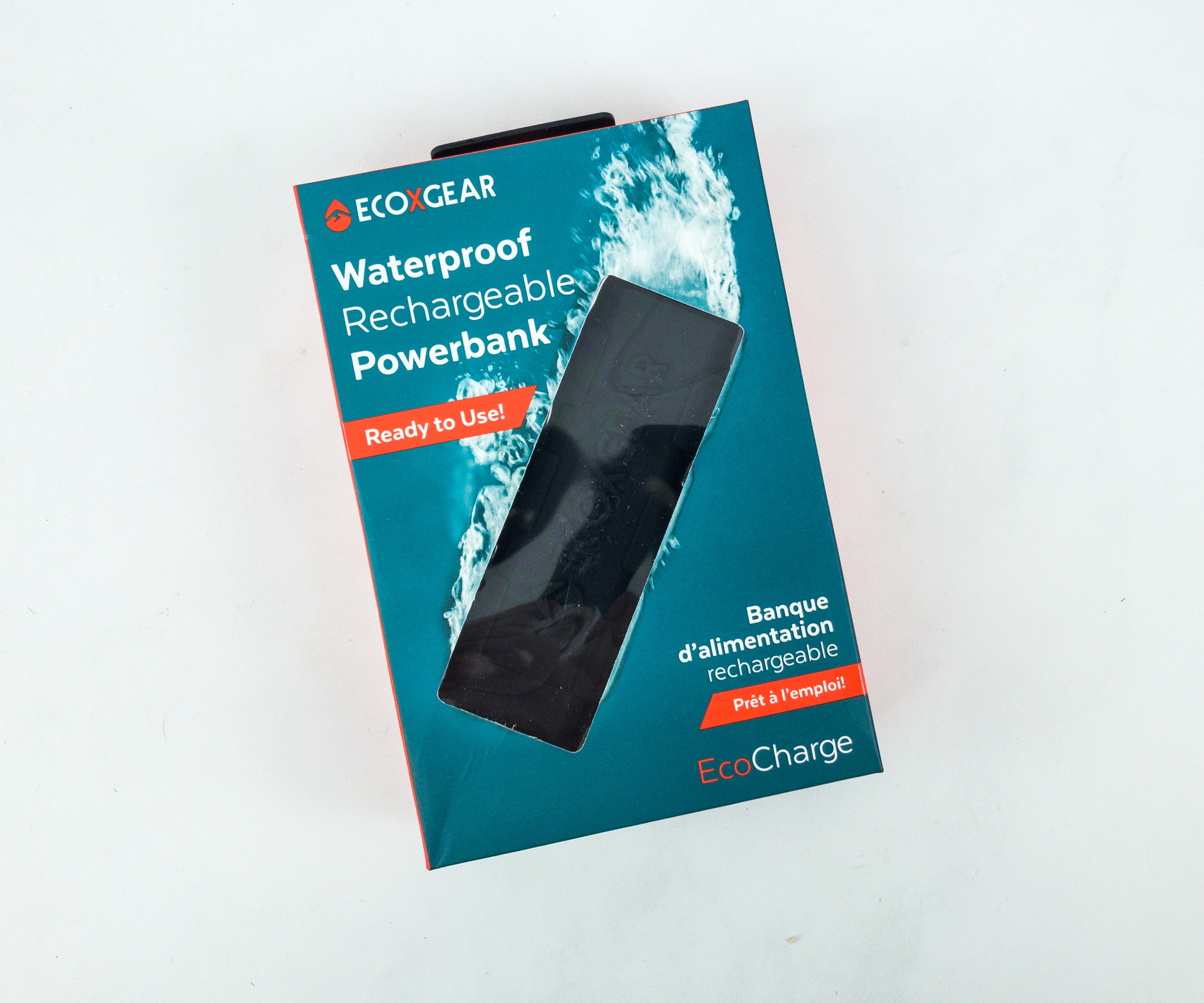 EcoXGear Charge ($19.99) This powerbank is a 2600mAh rechargeable battery that can charge any smart devices for multiple times.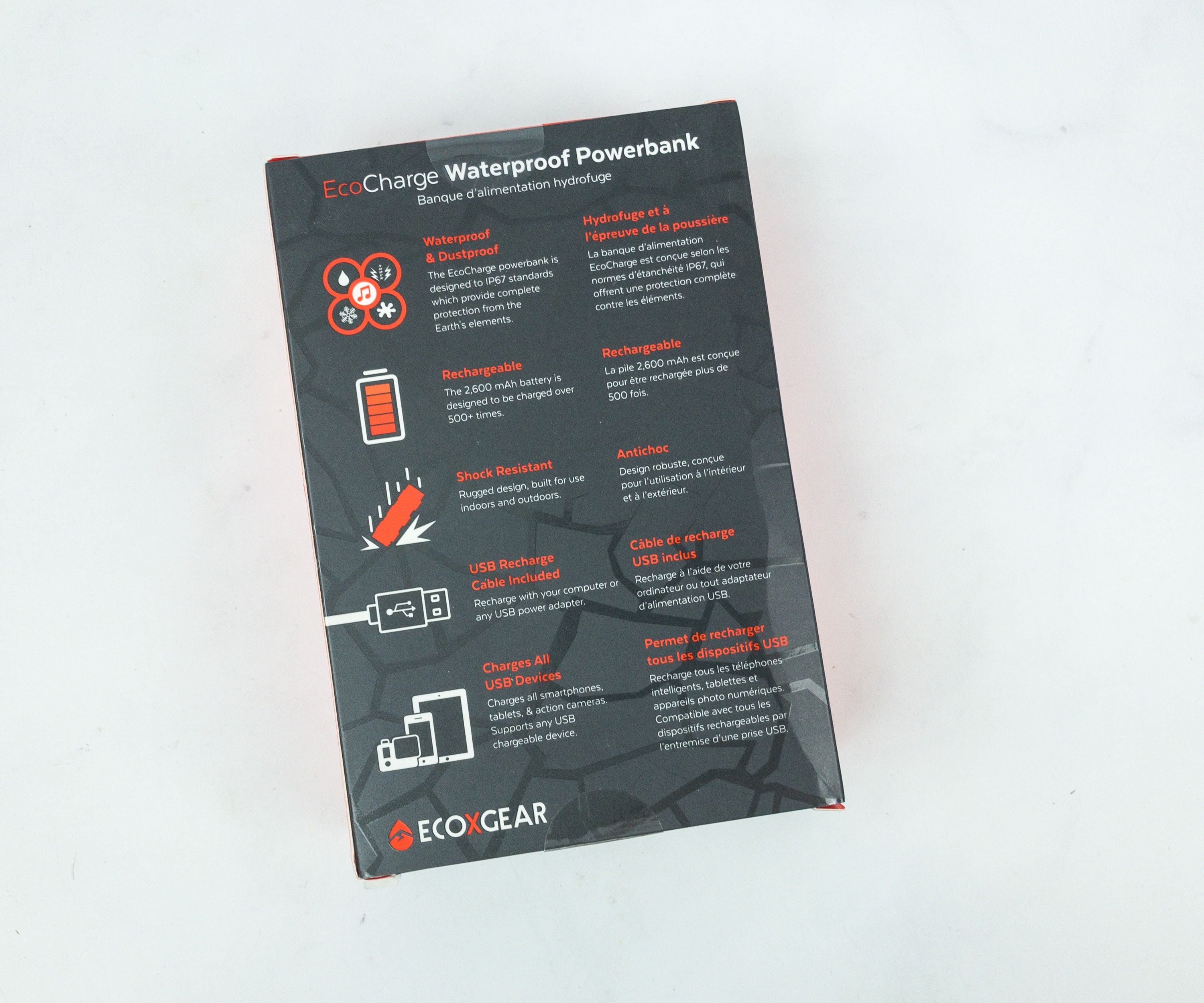 Printed at the back of the box are all the essential information you need to know about the product, like it's durability, charging capacity, and many more.
It includes a USB connector and 2600mAh rechargeable battery with smooth and thick rubber casing.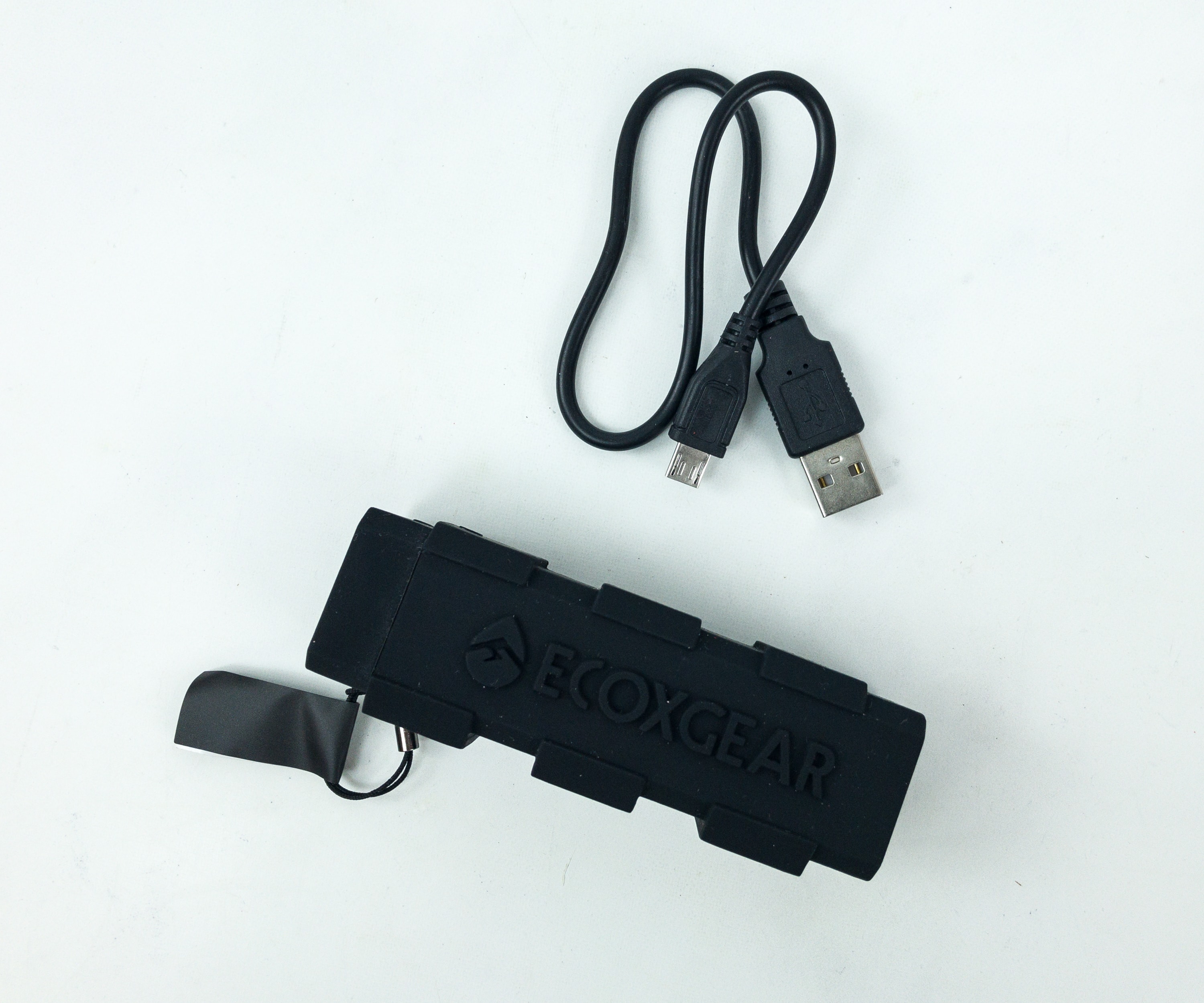 The battery itself is pretty lightweight and very handy. It is also waterproof, dust-proof, and shock resistant too, making it the ideal gadget to bring on a weekend outdoor adventure!
Kammock Reuseable Mega Tote ($9) It's a collapsible mega tote bag made from 100% recycled leftover hammock materials.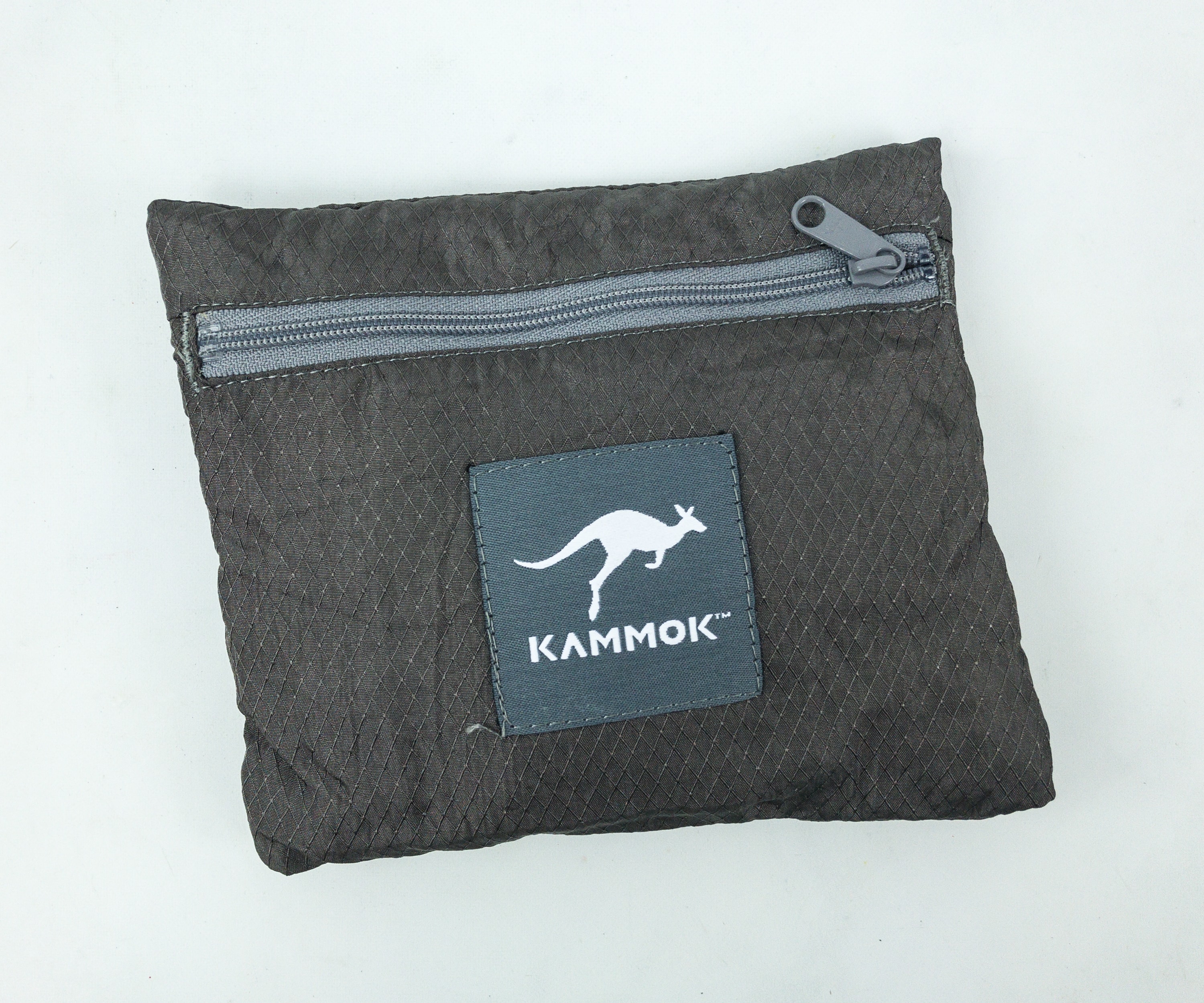 This mega tote bag can be folded on its own zippered pocket, so bringing it anywhere would be a breeze.
The bag is so durable and has a huge capacity when fully collapsed, making it an excellent tote bag to bring for traveling and even for grocery. So versatile and handy.
Nomadik always makes me excited to go outdoors with its amazing selection of gears and gadgets. My favorite item from this month's box is the weatherproof powerbank that I can use to keep my gadgets running even when I'm in the middle of nowhere. The tote bag, cup holder, and fire starter kit are all useful too. We're even introduced to a snack bar that is not just tasty but filling and energizing too. This subscription box never ceases to impress me! 'Til the next box filled with outdoorsy stuff!
What did you think of Nomadik?