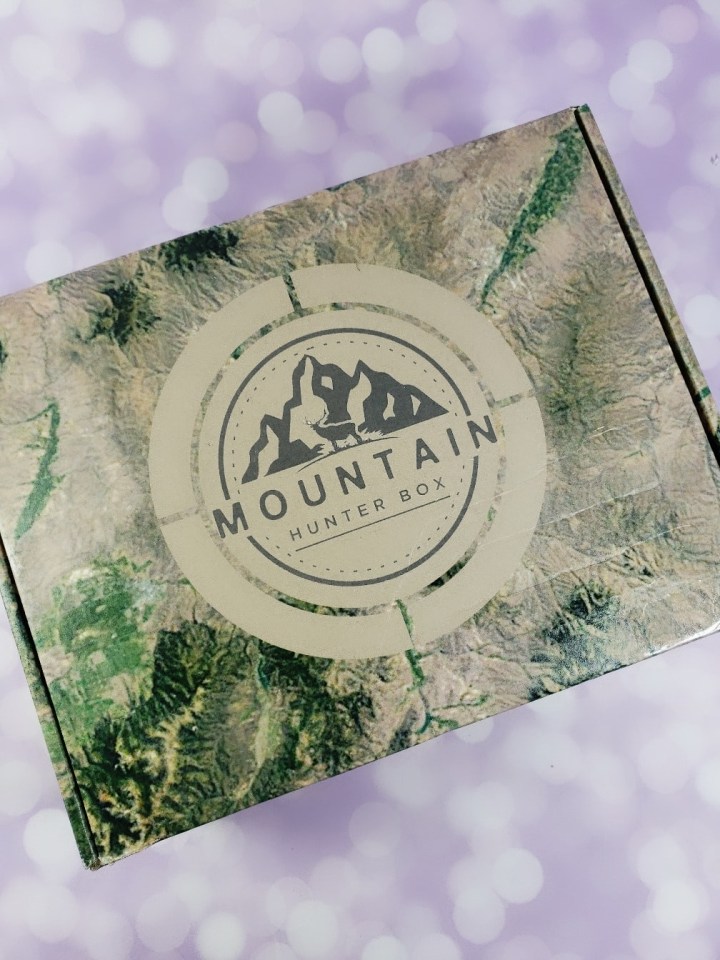 The Mountain Hunter Box is a subscription for backcountry hunting gear that withstands the elements. Every month, we will get 3-5 items in our box for a value up to $80. The box is $44.99 a month and drops slightly if you sign up for longer subscriptions.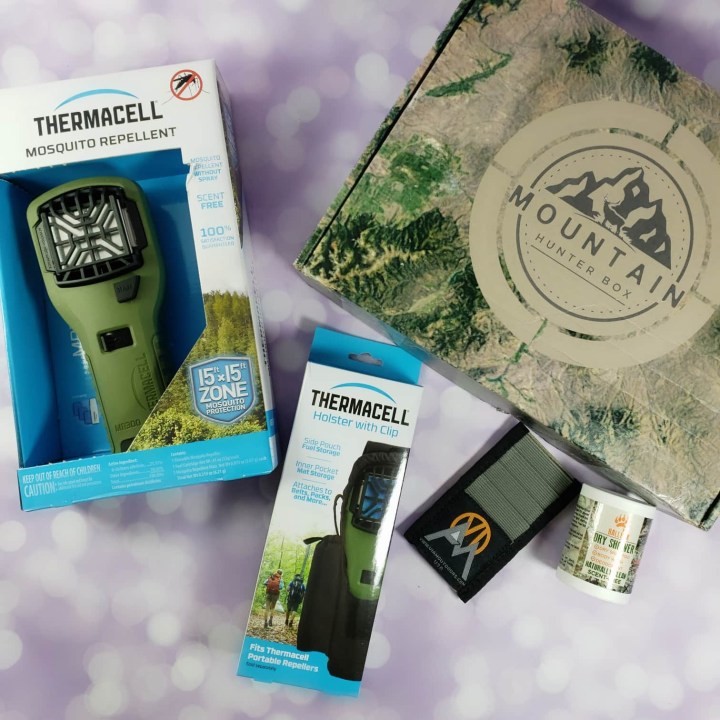 Everything in my first Mountain Hunter Box!
First look in my box and it was really full. Not a lot of fluff but for an outdoorsy hunting box I'm good with that. This box was also pretty heavy which had me really intrigued.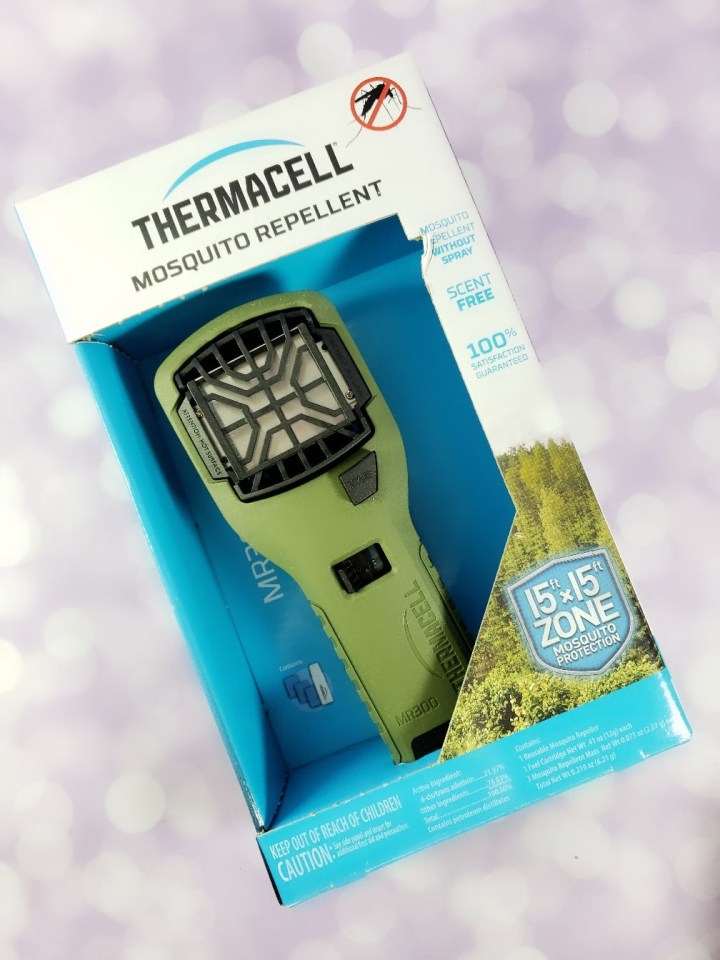 Thermacell Mosquito Repellent – Yes!!! I live in NC and we are just getting into mosquito season. While we will take it out in the woods I'm also going to use it around the house with us. This repellent has a 15ft x 15ft protection range and I can't wait to see how well it works. Mosquitos love me and every time I get bit I swell up huge. I'm hoping this helps to put them off my scent for a bit.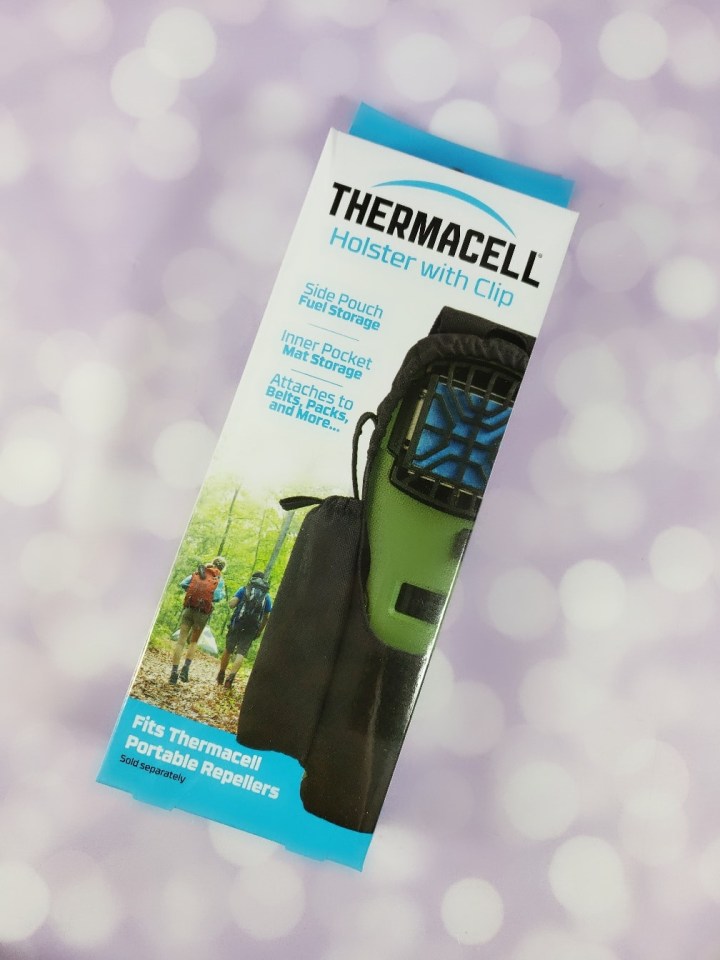 Thermacell Holster with Clip – Perfect thinking. This is a great holster with a clip to carry around my mosquito repellent. When we are out I don't always have a hand free to hold it so this fits perfectly with the device and an extra clip so we are good on the go.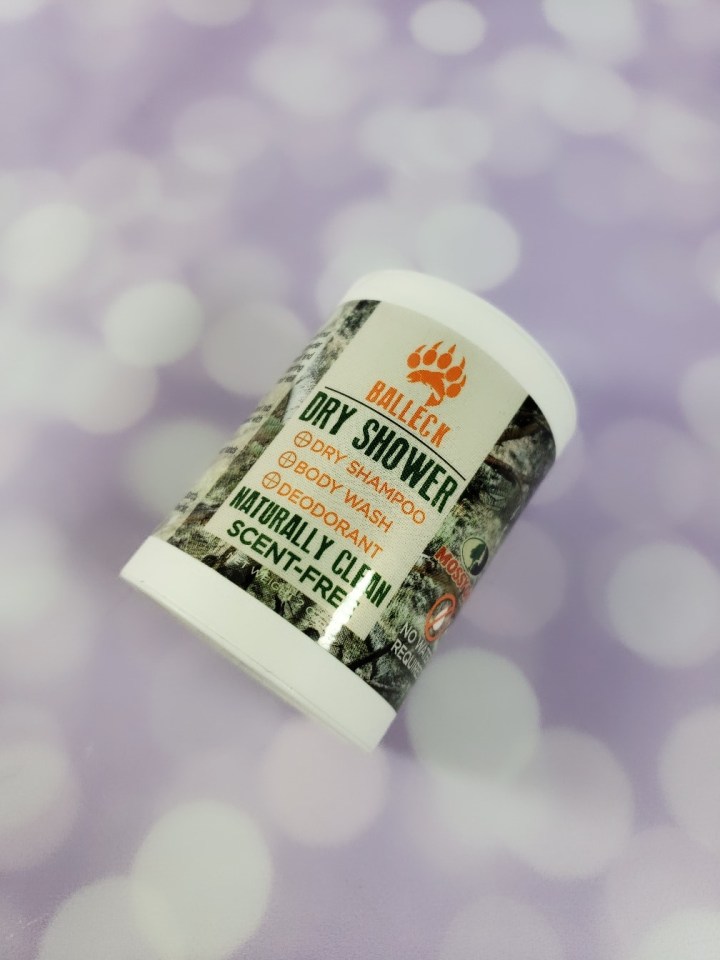 Balleck Dry Shower – Call me interested. This is not only dry shampoo but also a dry body wash and a dry deodorant. It will keep your whole body non-stinky. I've never really gotten into the dry shampoo craze but I'm very interested in using it as a body wash and deodorant. It is vegan, paraben-free, phthalate-free, gluten-free, and the only all three combo on the market.
Bighorn Reed Stash – The most convenient way to hold, carry, dry, and store your reeds! Individual slots for easy reference with multiple ways to attach. Attach to webbing, bino harness, bugle tube, waist belt, pack or many more options!
There was not an info sheet in the box but we did get a postcard as a thank you with the overall box value. Mountain Hunter Box sent a great first box with items that are useful when hunting, camping or even just for everyday use. While I'm ready for the spring weather I am not ready for the mosquitoes but now I've got some options and that is a highlight for me.  Let the outdoor season begin!
What do you think of this month's Mountain Hunter Box?