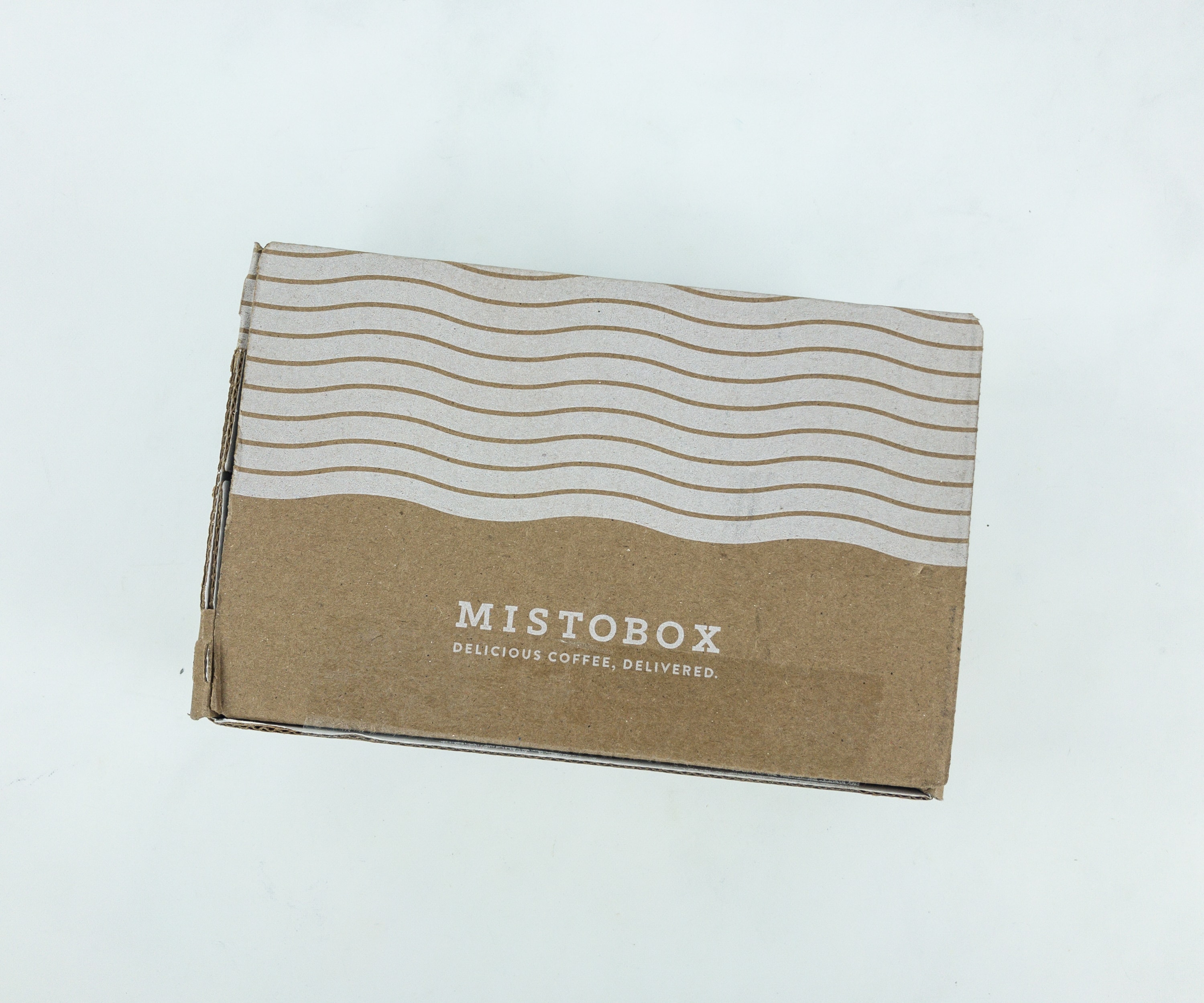 MistoBox delivers hand-selected coffees from unique artisan coffee roasters across the country. Each box contains a 12-ounce bag of whole bean coffee. When you sign-up, you answer a short quiz so that your subscription can be customized to your preferences. It also ships on your preferred schedule.
DEAL: Save $10 on your first box. Use coupon code V7PP.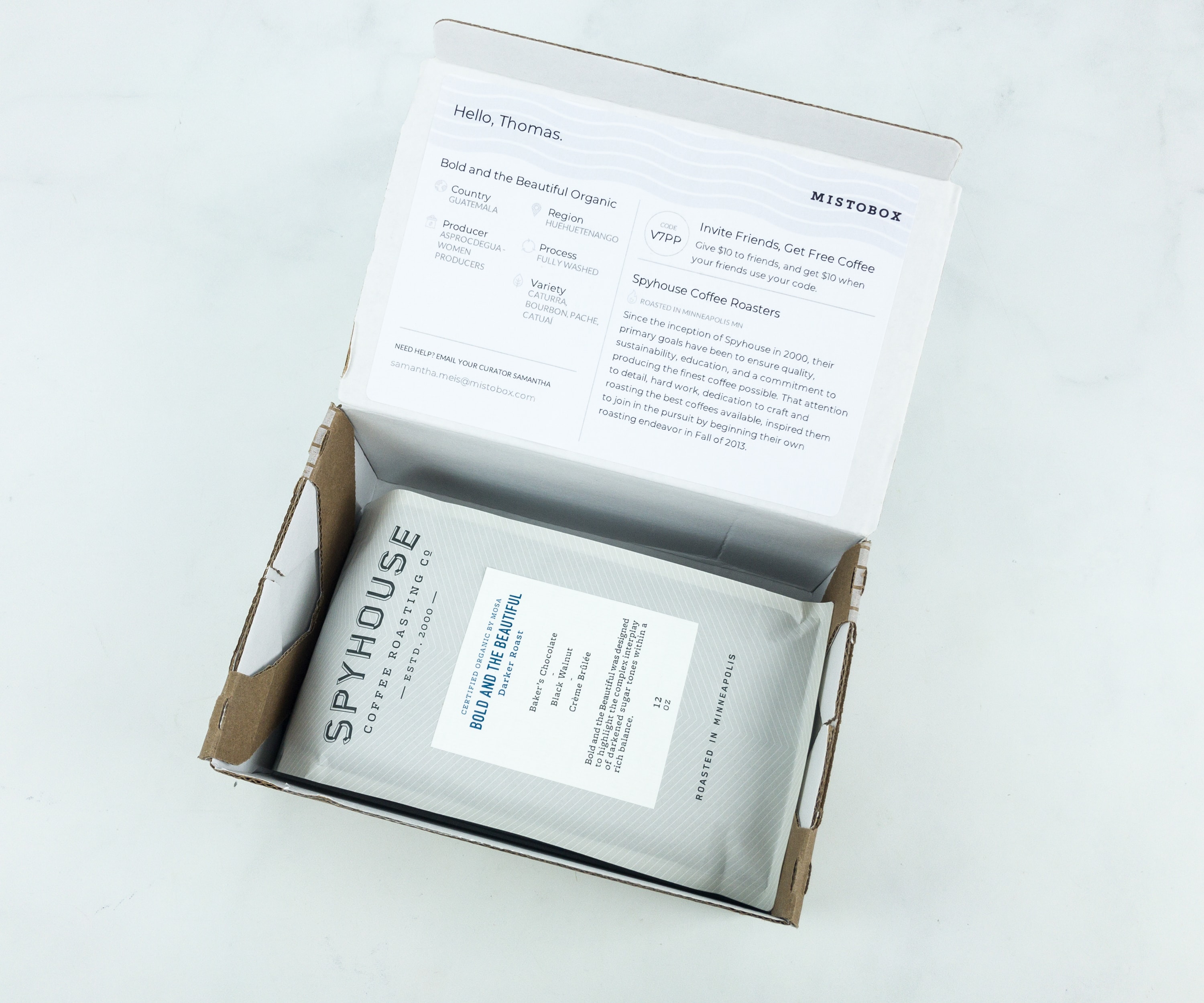 This month's coffee bag is quite big, it completely covered the whole box. It also comes with a note from the curator, which is printed behind the box's cover!
What I love about this box is that you get a little information about the origin of the coffee and the production and roasting, but it is still simple, and you aren't bombarded with cards, stickers, or promotions.
Everything in my April 2019 Misto Box!
Spyhouse Coffee Roasting Co. Bold And The Beautiful Darker Roast ($20) This month's featured coffee beans were produced by the ASPROCDEGUA Women producers and sourced in the growing regions of Huehuetenango in Guatemala with a total altitude of 1,600-2,200 meters above sea level.
Printed at the back of the bag is Spyhouse Coffee's mission and suggested brewing tips.
Featured also at the back of the bag is the date these beans were roasted, making sure that you'll only get the freshest beans available.
As always, the bag comes in a resealable packaging, making sure that the freshness and scent of the beans are preserved after it was initially opened.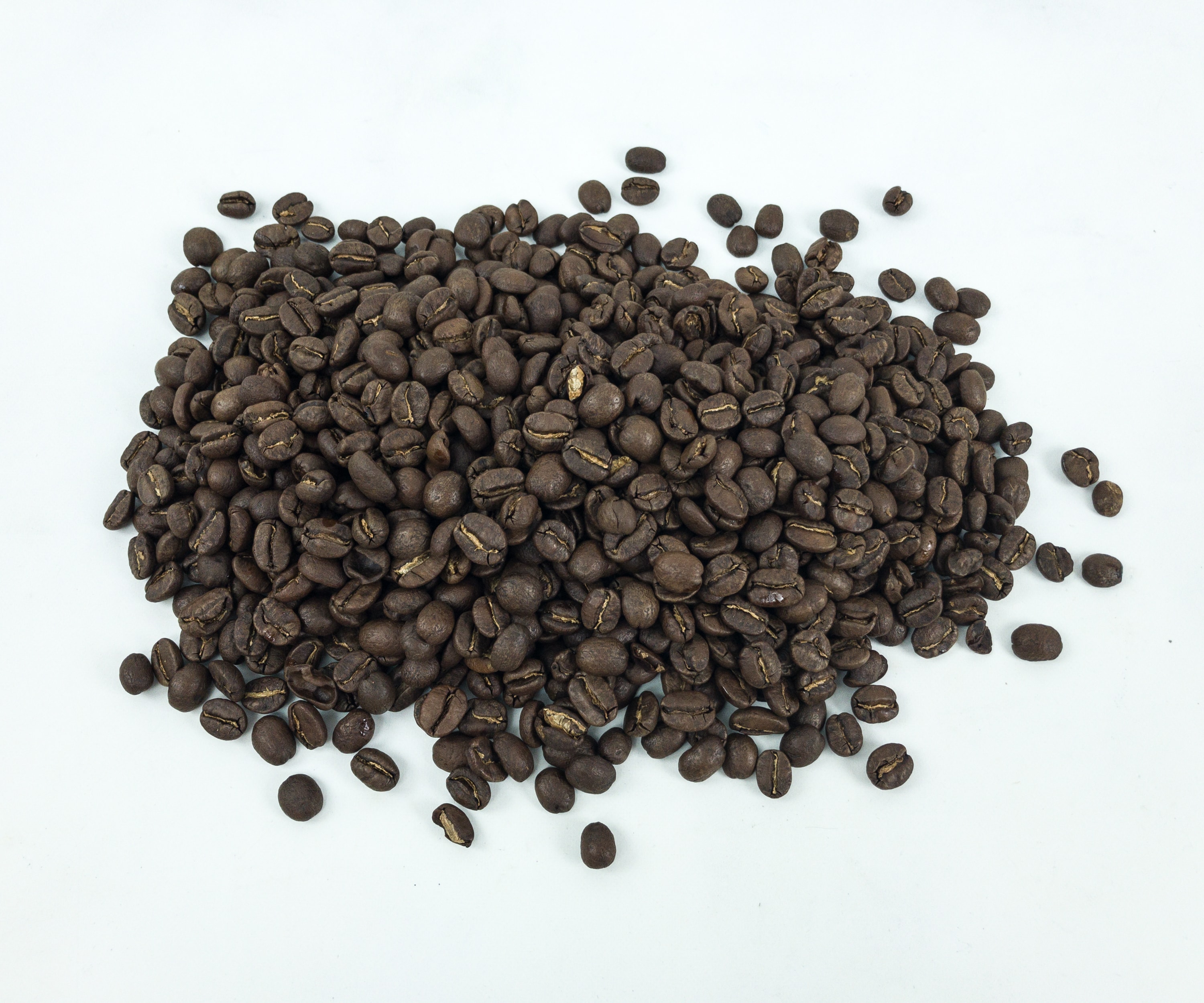 According to the description these are medium roasted beans, but for me it's more of a dark roasted, shiny beans with unbelievably smooth texture and strong aromatic scent.
Here's a closer look of this month's featured coffee beans, they're so pure and just perfect!
I have to agree with the tasting notes, as it has a rich chocolaty flavor with a kick of black walnut taste, and a strong caramelized sugar that reminds me of a delectable blend of creme brulee and vanilla.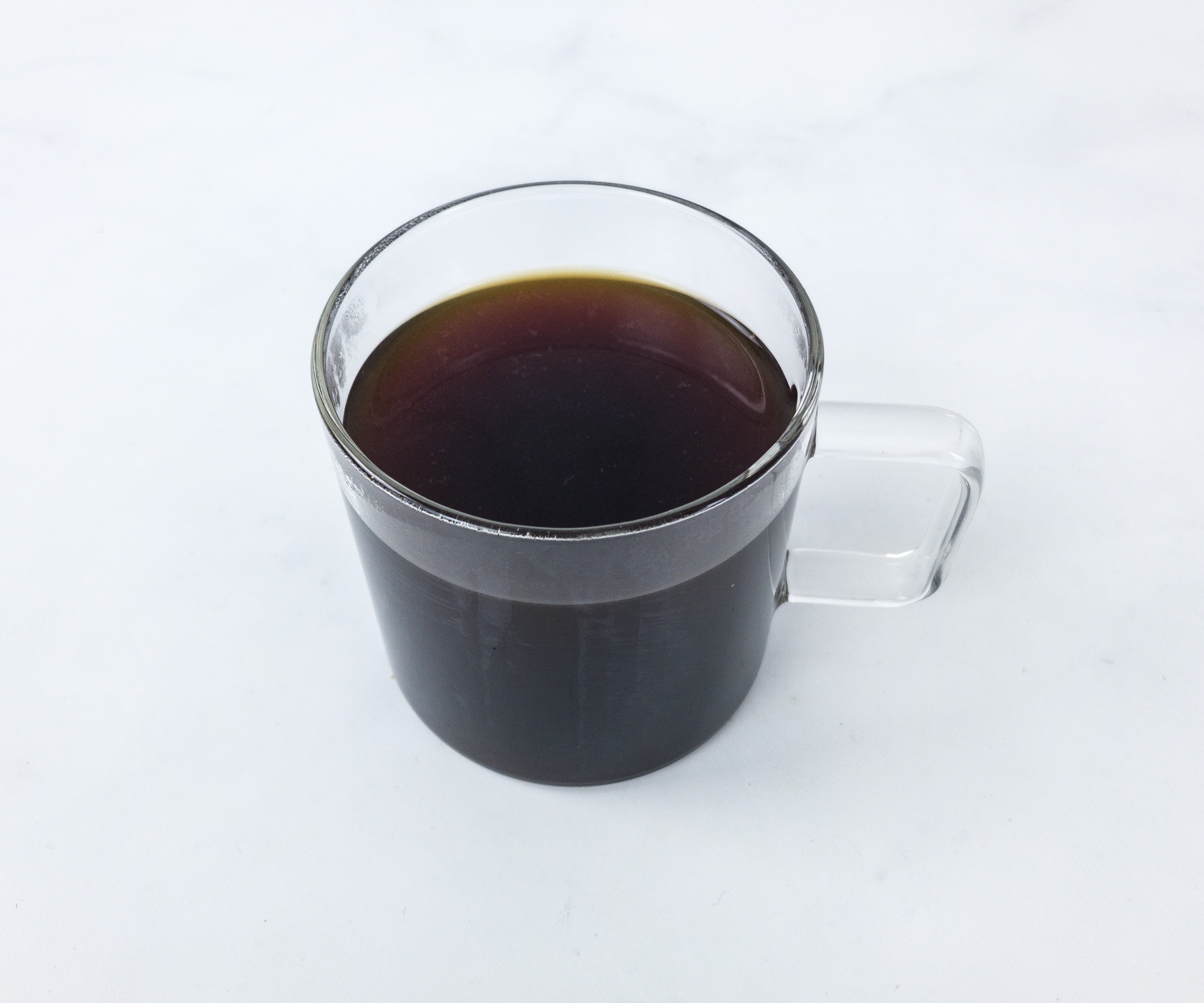 This coffee features a strong mesmerizing scent and lovely taste, making the most ideal cup of coffee to start your day!
MistoBox is truly a wonderful subscription for your daily coffee fix, as you can easily set the frequency of deliveries, making sure that you will never run out of coffee, and get enough for many morning cups of delight. What I like the most about this subscription is that they are so consistent in sending out high-quality beans from different producers around the world, so you are sure you will always get something fun and interesting! You can also set up your queue to pick out coffees from their selections, which is a neat feature!
Are you getting Misto Box?