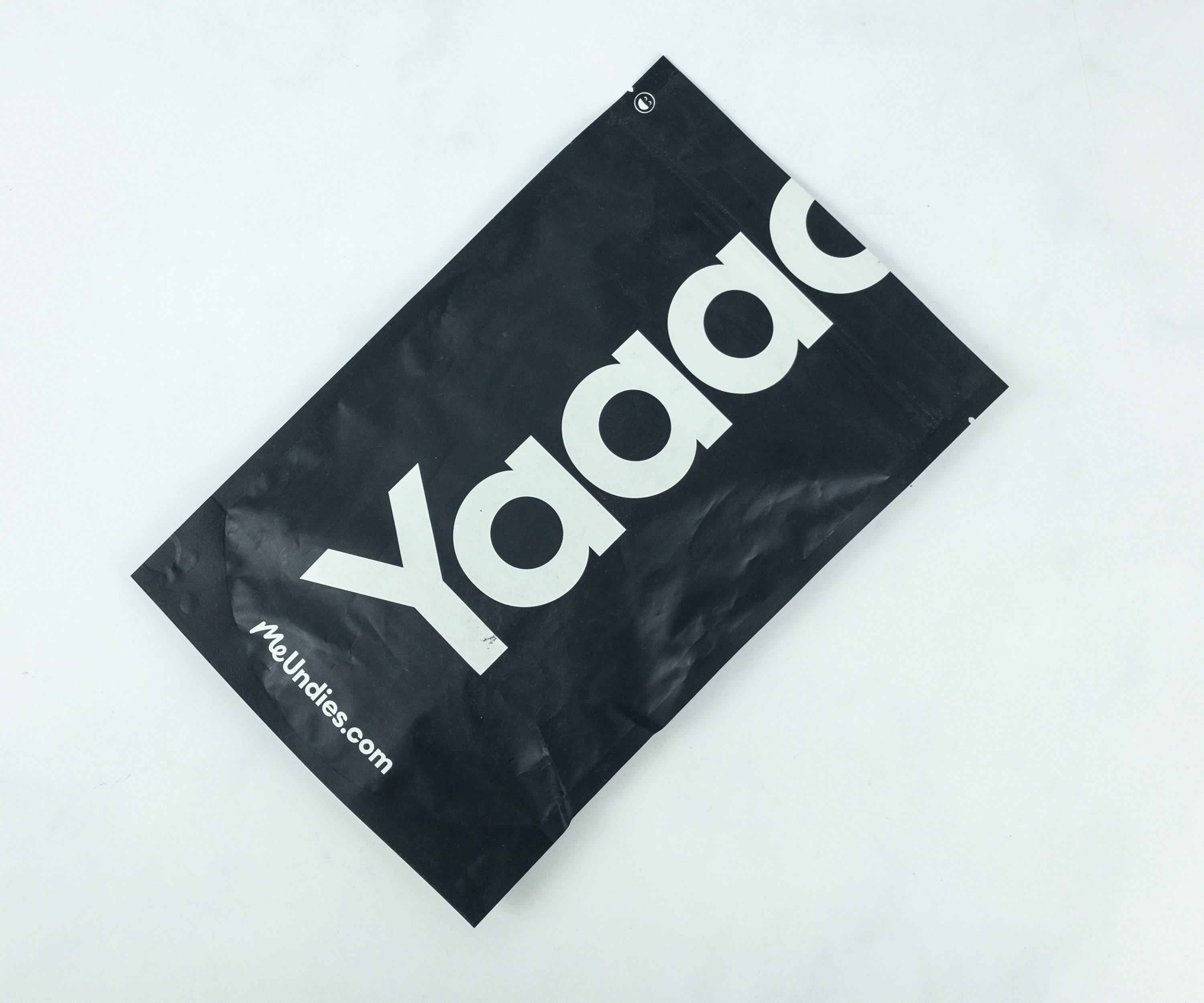 MeUndies makes the most fun and comfy modal underwear (for both women and men!). They are my favorite underwear of all time and they are available via a monthly subscription. Ladies undies are $14 per month on subscription, men are $16, and socks are $8.
FYI, you can buy the underwear just like at a store, no subscription required, but having the subscription gives me an automatic prompt (in the form of an awesome new pair of undies) to toss out a pair of ratty old undies once a month. Read what our reviewers think of the undies and try a pair out!
DEAL: Save 15% on your first non-subscription order with coupon code MEFAM15.
There are 4 women styles from which to choose and 5 men's styles.
Previously, the subscription was only for the design of the month – but you can now select classic or bold colors if that's your jam, as well as opt for different colors or patterns. You can pre-emptively reserve pairs in your account and even get socks!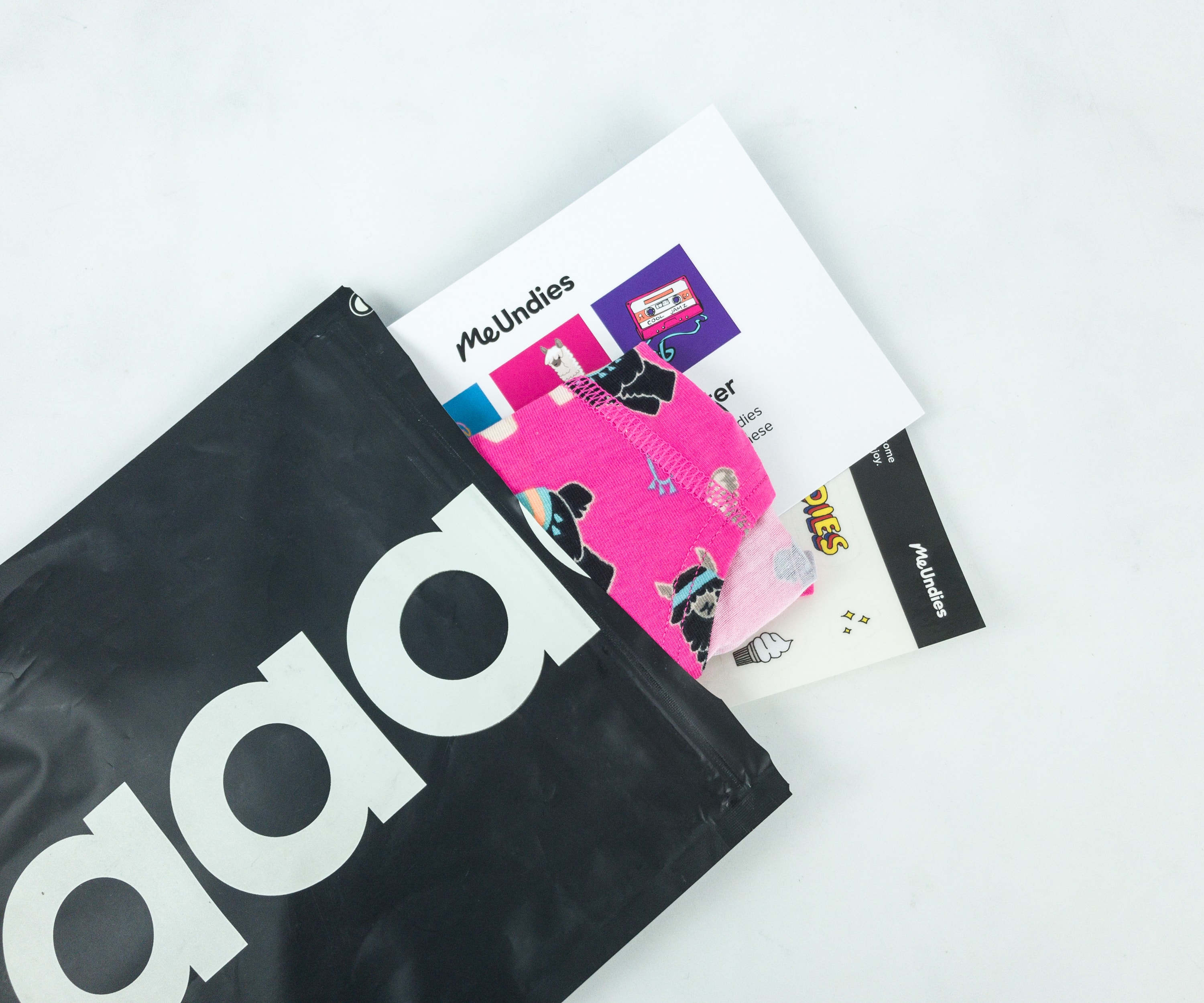 This month's package's design is quite simple.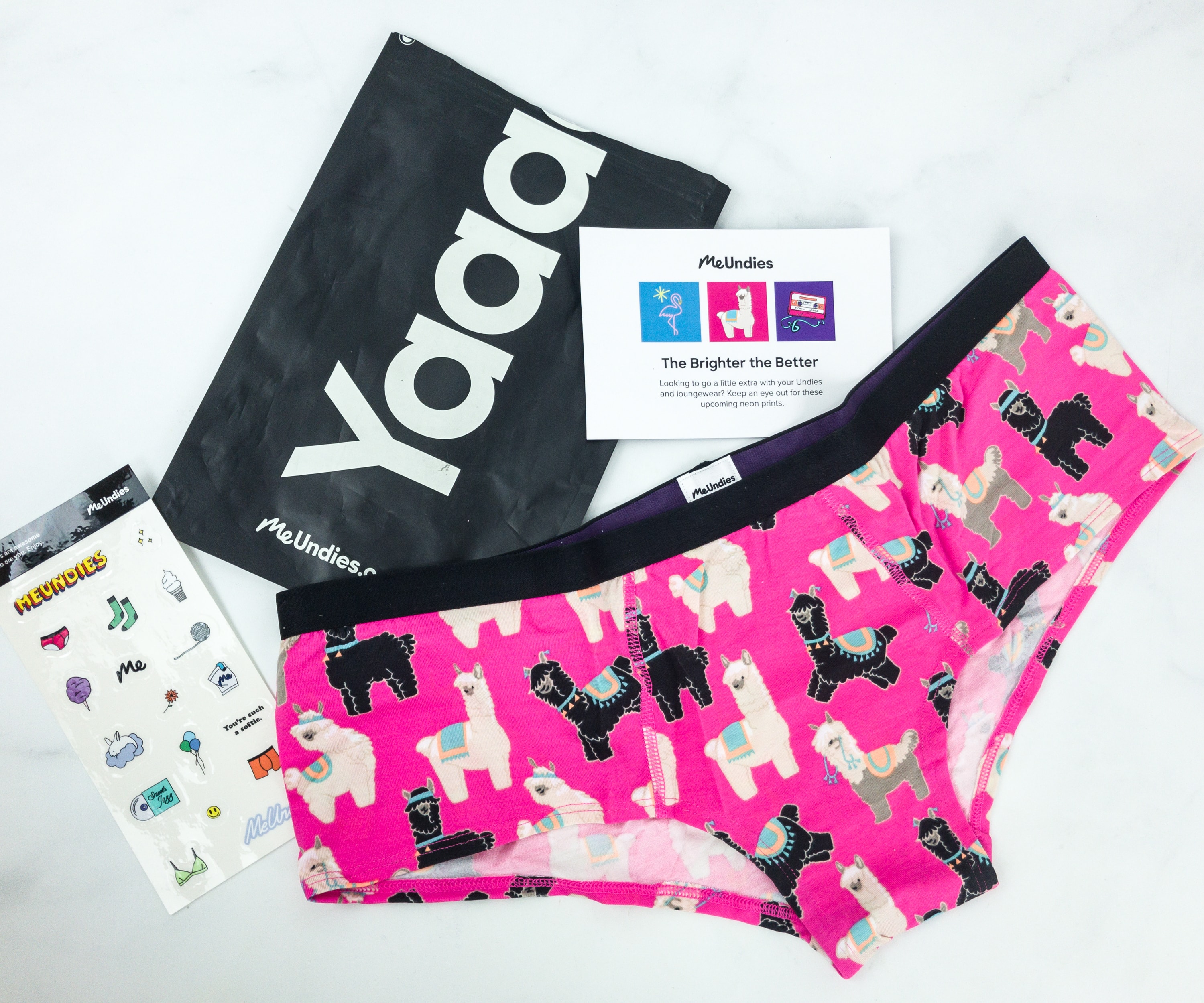 Everything in the bag!
There's a card that sends a reminder to take extra precaution in washing the item to prevent its neon color from transferring to other clothes.
Wow, this spoiler sure made me excited for the upcoming prints in lovely colors!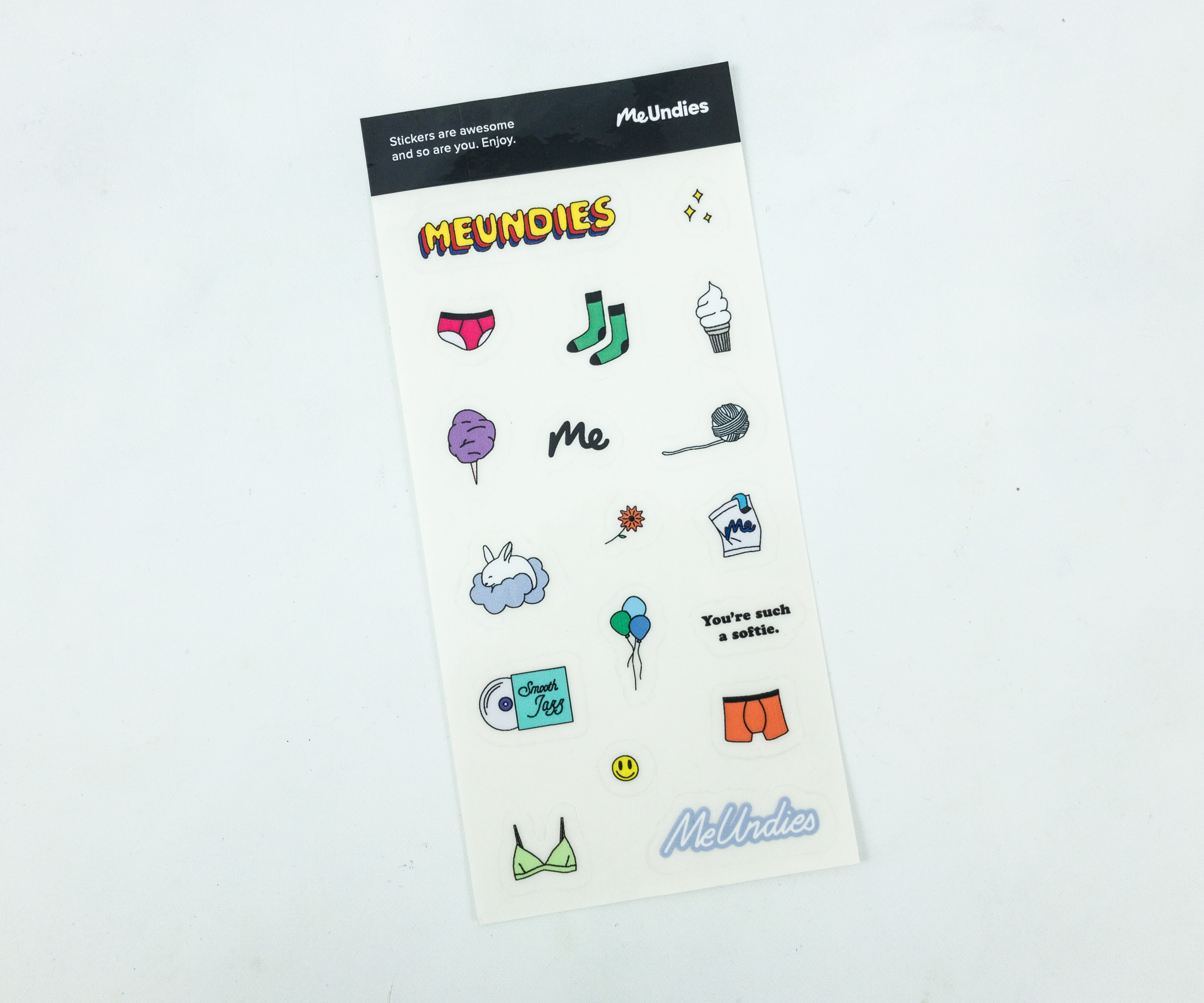 We also got cute stickers to enjoy with!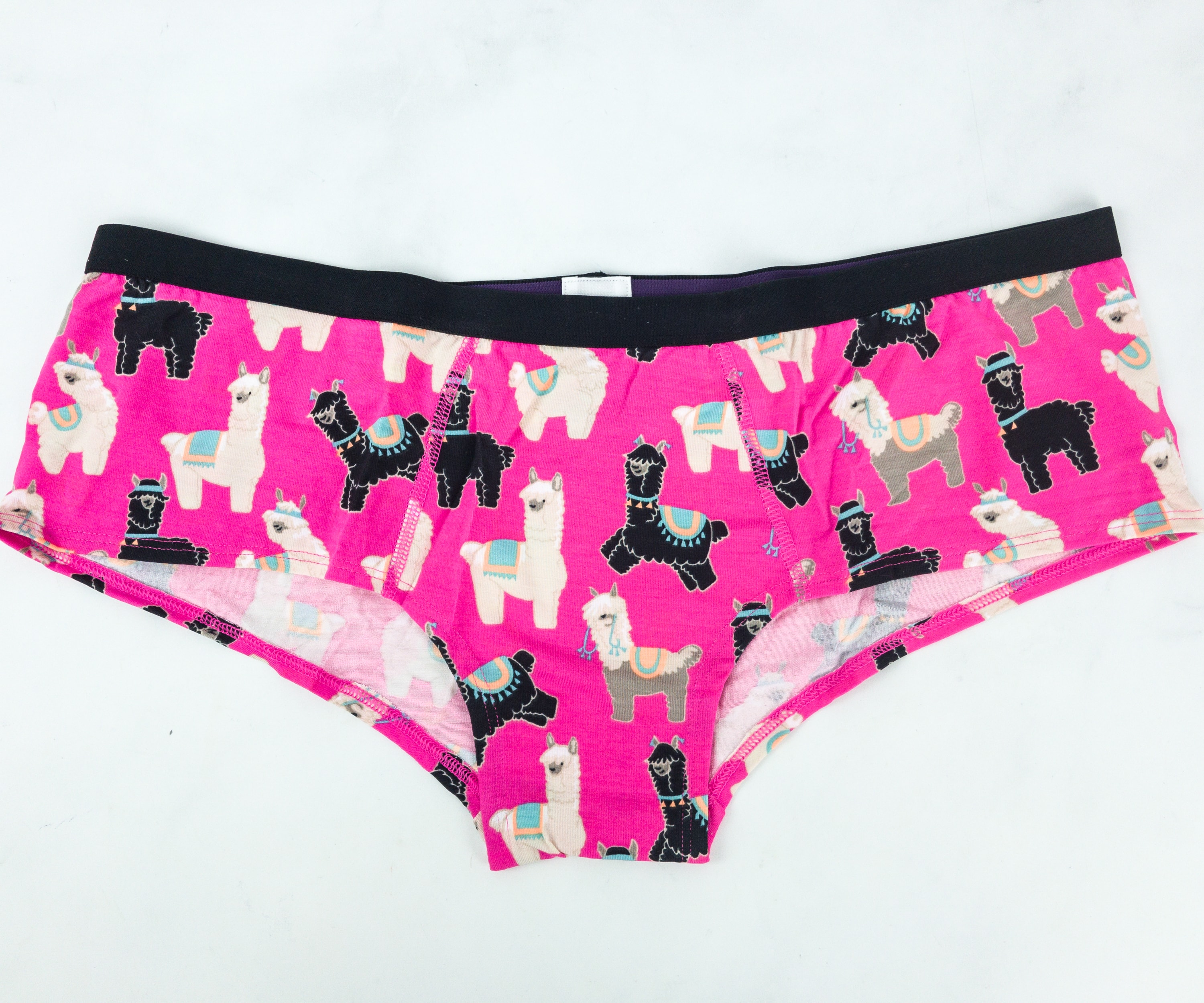 We received yet another beautifully-detailed bikini in a loud pink color! It's 3 times softer than cotton due to the fabrics used to create it- 92% micromodal and 8% elastane to be exact.
Among its highly commendable features are the soft, flexible waistband that's never too tight, the nice fit on the bum and the cool prints!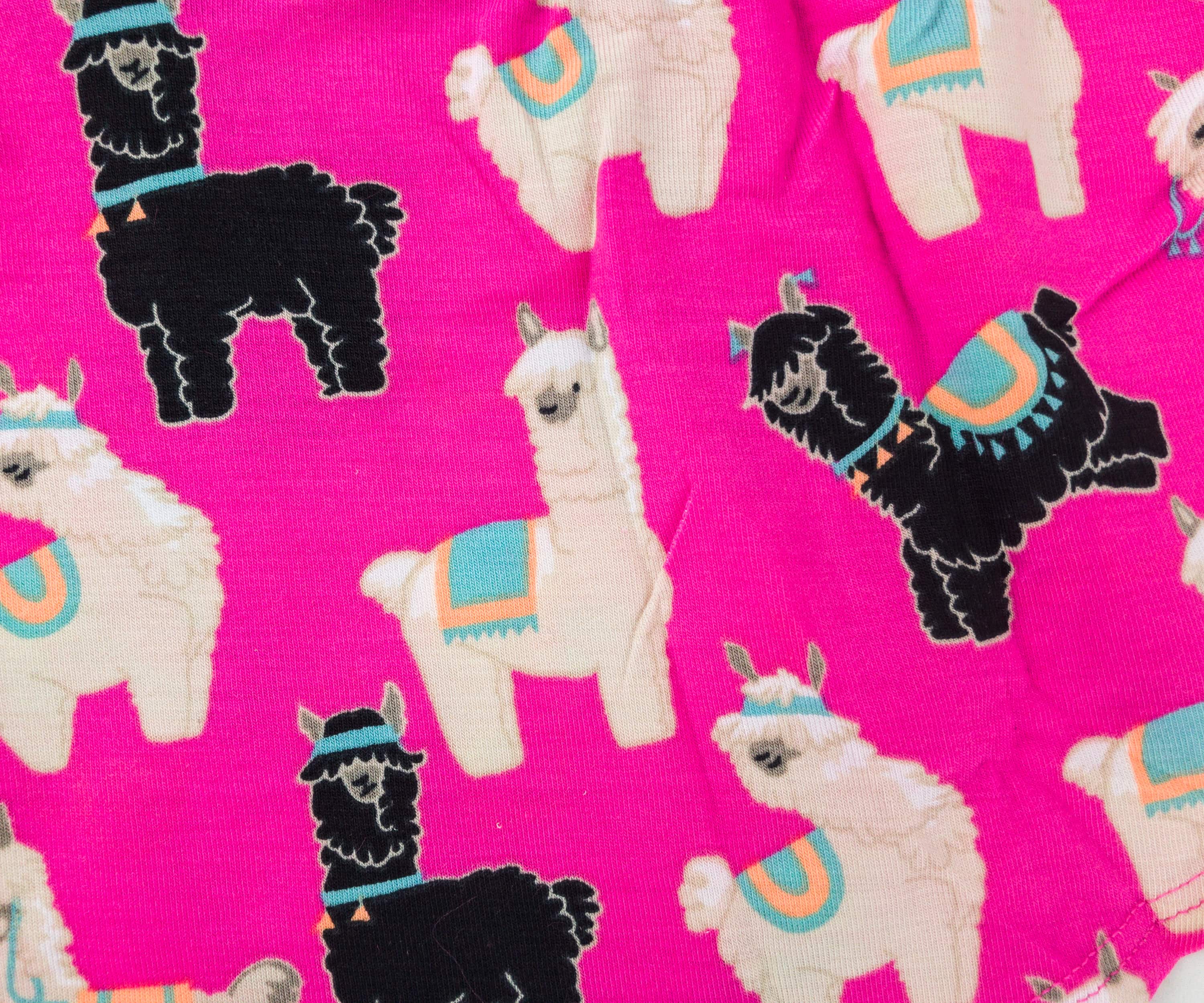 The black and white llama patterns are absolutely llamazing!
I definitely love my monthly subscription of fun-loving, durable and cushy undies! The awesome material, perfect fit and new and exciting designs are simply impressive. MeUndies has truly added some flirty flair to my plain, outdated lingerie options! I could wear their lovely pieces anytime!
Have you tried MeUndies? What did you select this month?