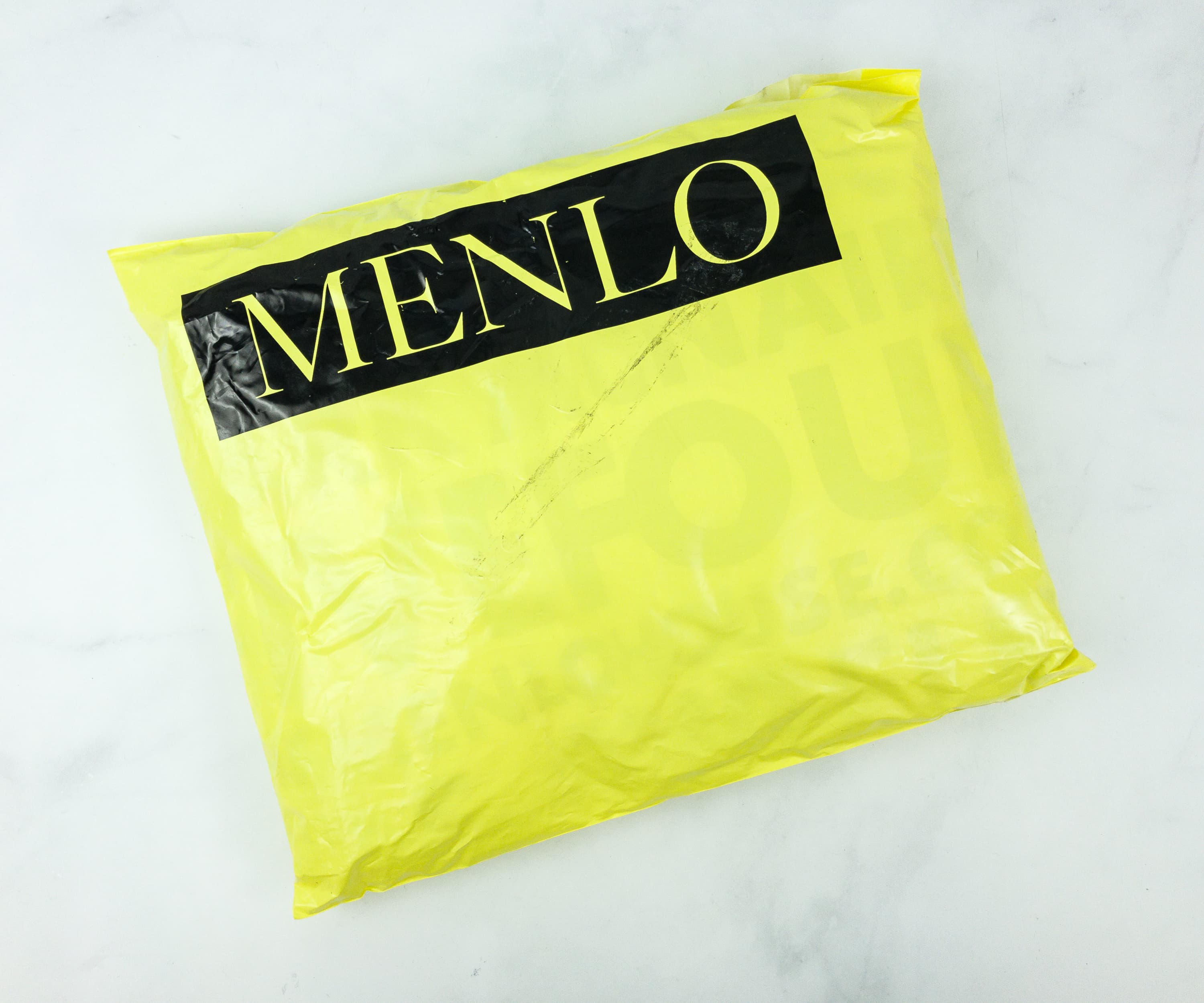 Menlo Club, formerly Five Four Club, is a men's clothing monthly subscription club – sign up, pick a style profile and your sizes, and get clothes every month. The subscription is a $60 flat monthly fee, and traditionally subscribers receive a variable number of items each month, depending on the value of the month's selections (months with several items usually include a tee-shirt or other lower value item). This subscription ships at the end of the month. Along with the curated monthly packages, members will receive up to 25% off items in the Menlo House E-Commerce store, as well as free shipping on all orders and access to exclusive member-only items.
DEAL: Get your first two months for only $30 each! Plus, get a free pair of sunglasses with your first box! Use the coupon code HOGANGAMEDAY to get this offer and join here.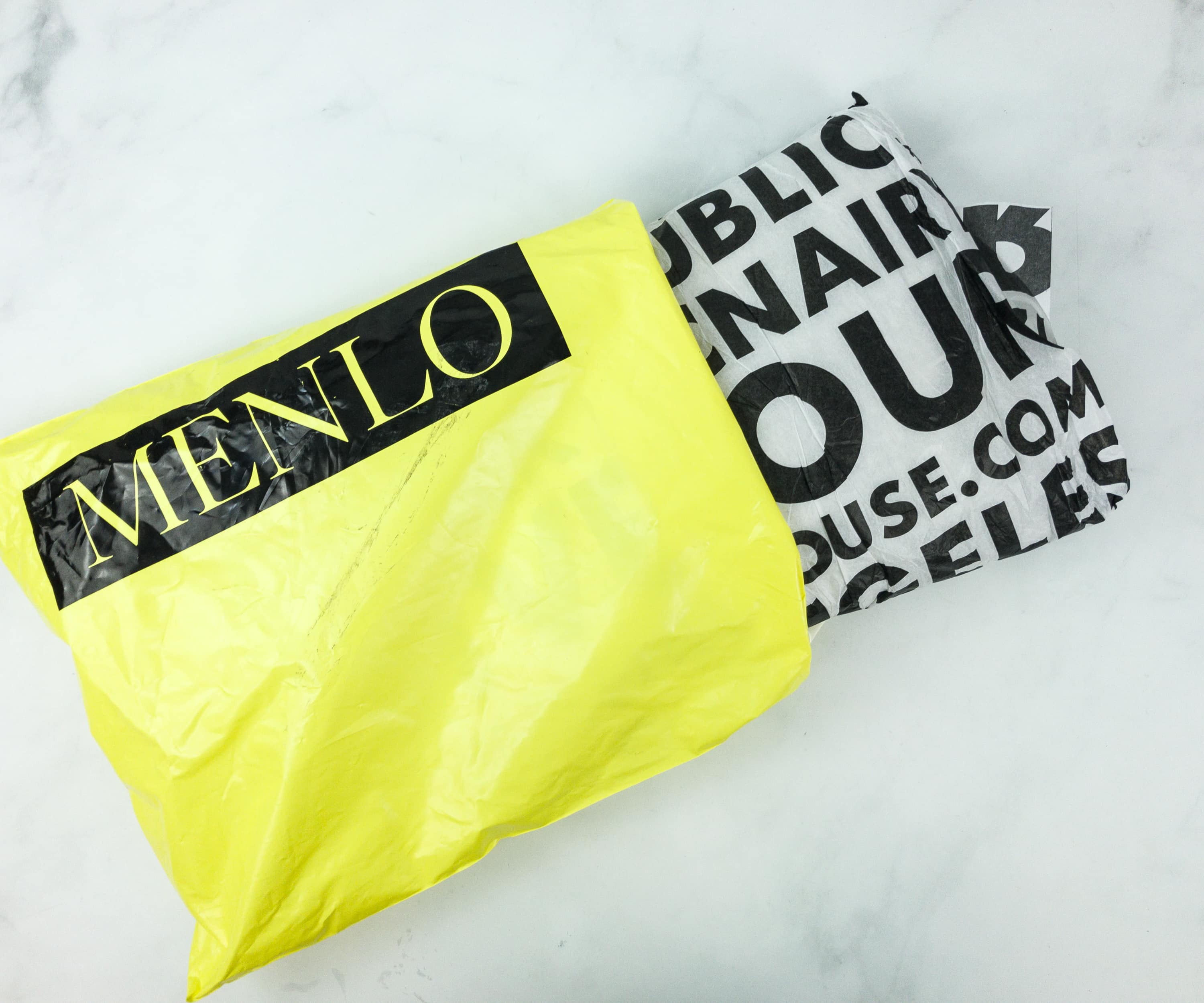 The items were packed in a yellow mailer.
The Menlo Club product rotation is discussed more below.
A calendar of Menlo Club's offerings per month. This schedule provides a balanced wardrobe replenishment through the course of the year. The Menlo Club subscriptions will include Five Four clothing, shoes from the New Republic footwear line made in collaboration with Mark McNairy, and the Grand AC athletic and leisure wear line. New Republic and Grand AC items each will be featured two months of the year, with Five Four selections appearing in the remaining eight months.
Everything I received this month!
Millwall Pullover – Heather Off White. 
This soft, cotton-blend pullover sweater is made from french terry fabric and detailed with ribbed sleeve cuffs and hem, side slits, and a 1×1 v-inset on the neckline for added stretch.
I like this soft pullover because it's formfitting and made from high-quality fabric. It's also lightweight and comfortable to wear, perfect for spring!
Its side-slits keep my look breezy and let me move easily through the day. It's evident that this piece is created with convenience and style in mind.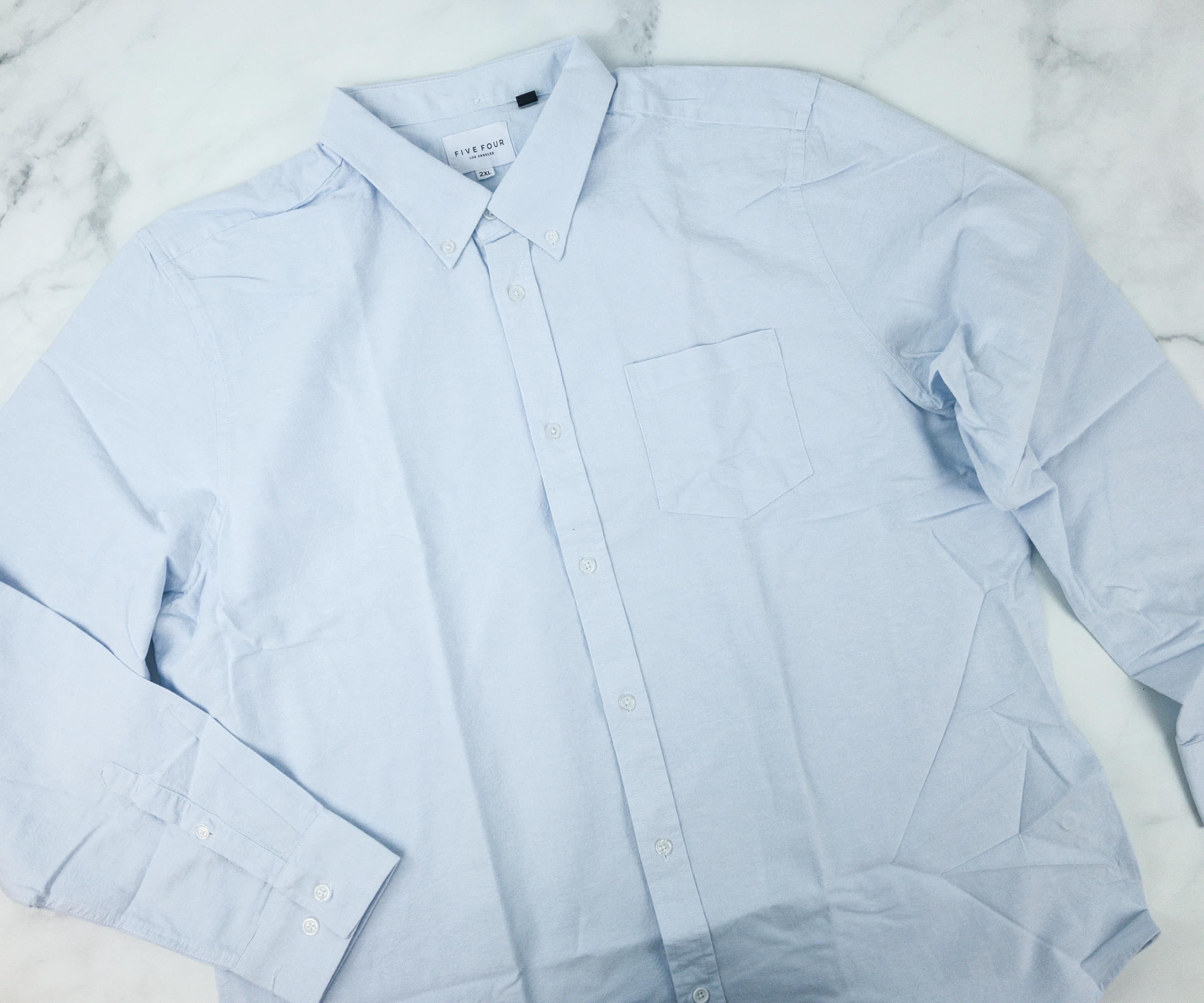 Lothario Long Sleeve Shirt – Blue. 
This Oxford shirt is made from pre-laundered, super soft brushed fabric and features minimalist designs including a button down collar, back yoke, locker loop, and a box pleat on the back for full range of motion.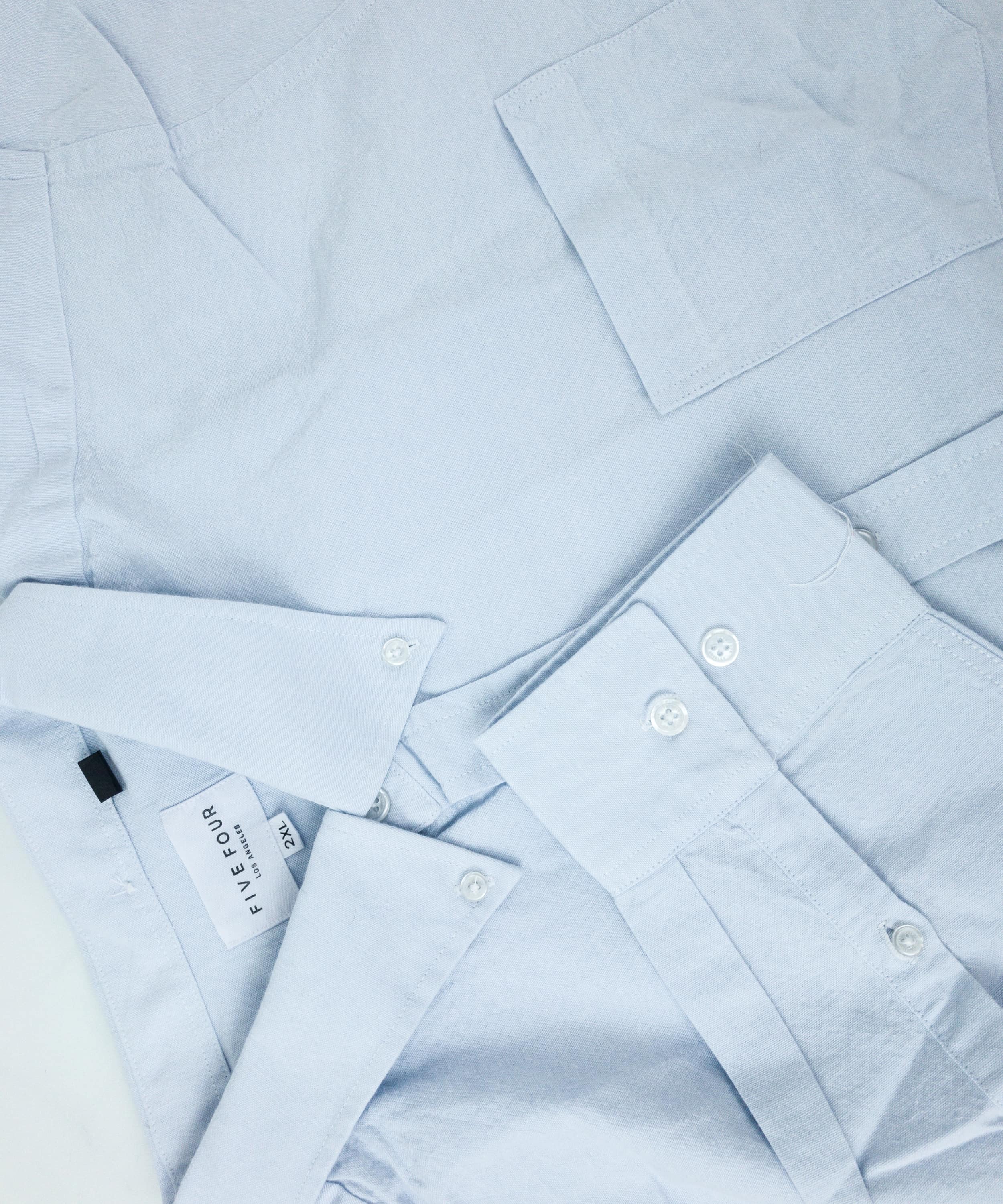 This long-sleeved shirt is a classic. I like the details, including the button down collar that stays firmly in place and in shape with or without a tie. The gauntlet buttons which are purely decorative, but they can also be used to keep the cuffs fit. They are also easy to unbutton when I need to roll my sleeves up.
The seams are done nicely so the cut looks clean along the edges especially the hem. The brand name is also printed on the button placket.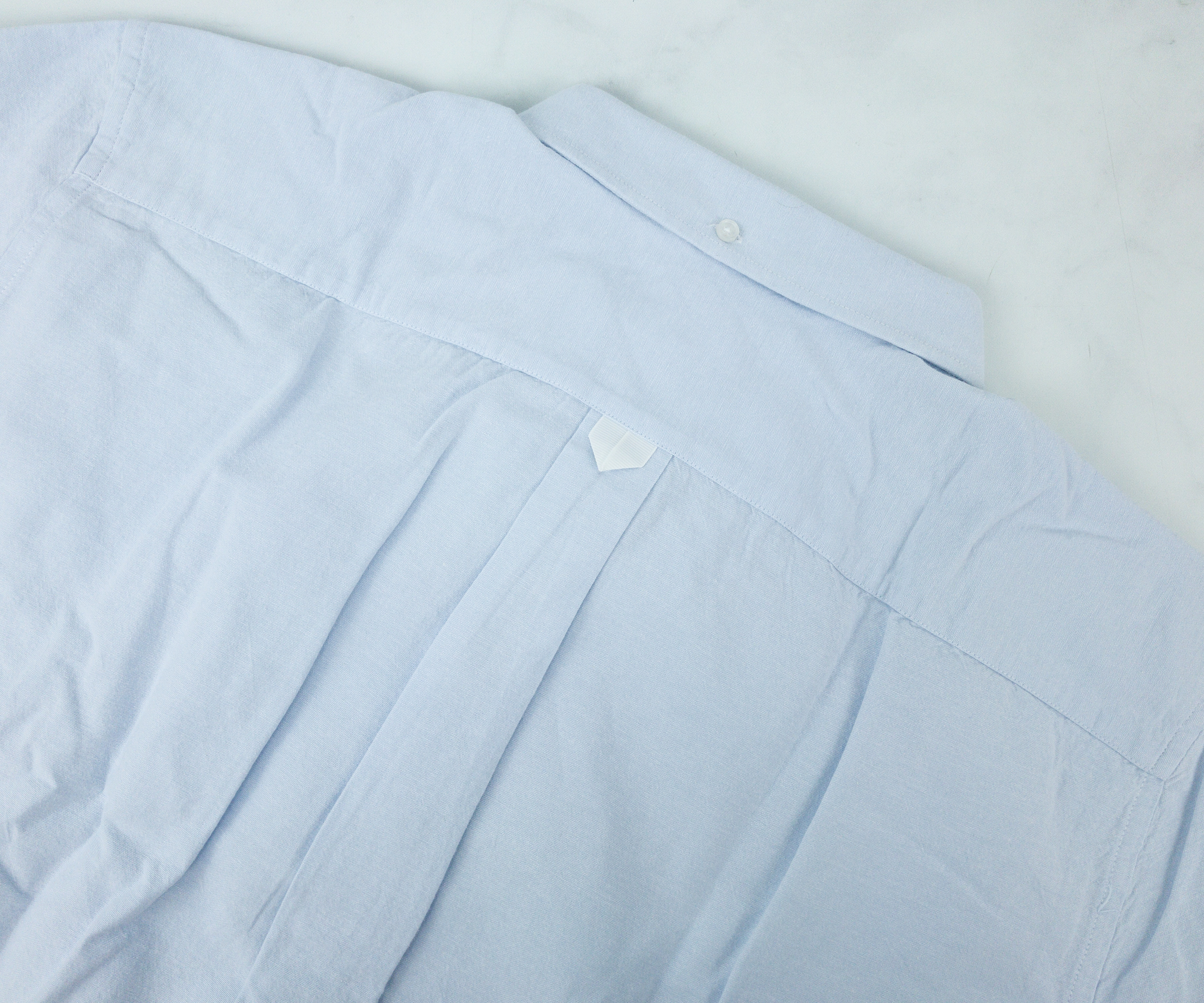 It also features a back yoke to provide a nice fit, a locker loop which is used for hanging the shirt and the box pleat for an increased range of motion when reaching forward.
The main components of these clothes are comfort and style. And it's why Menlo subscription is part of my lifestyle now. They help me discover high-quality garments and style of clothing that best suit me. I don't have to worry about what to wear anymore or which clothes are on trend. I don't even have to spend a lot of time at the shopping mall just to pick an attire either. This month's pieces are simple, yet intricately designed and ergonomic. They are also essential for everyday use and special occasions. All in all, it was an impressive curation.
What do you think of this men's clothing subscription?