Marvel Collector Corps is a bi-monthly subscription from Marvel Comics and Funko, now available through Amazon! The box promises 4 to 7 collectibles in every box, including an exclusive vinyl Pop for $29.99.
Funko recently ended managing their own subscriptions but has made the past boxes available in their shop with no subscription required. Boxes are $35.
Looking at the box, the theme is apparent –  CAPTAIN MARVEL!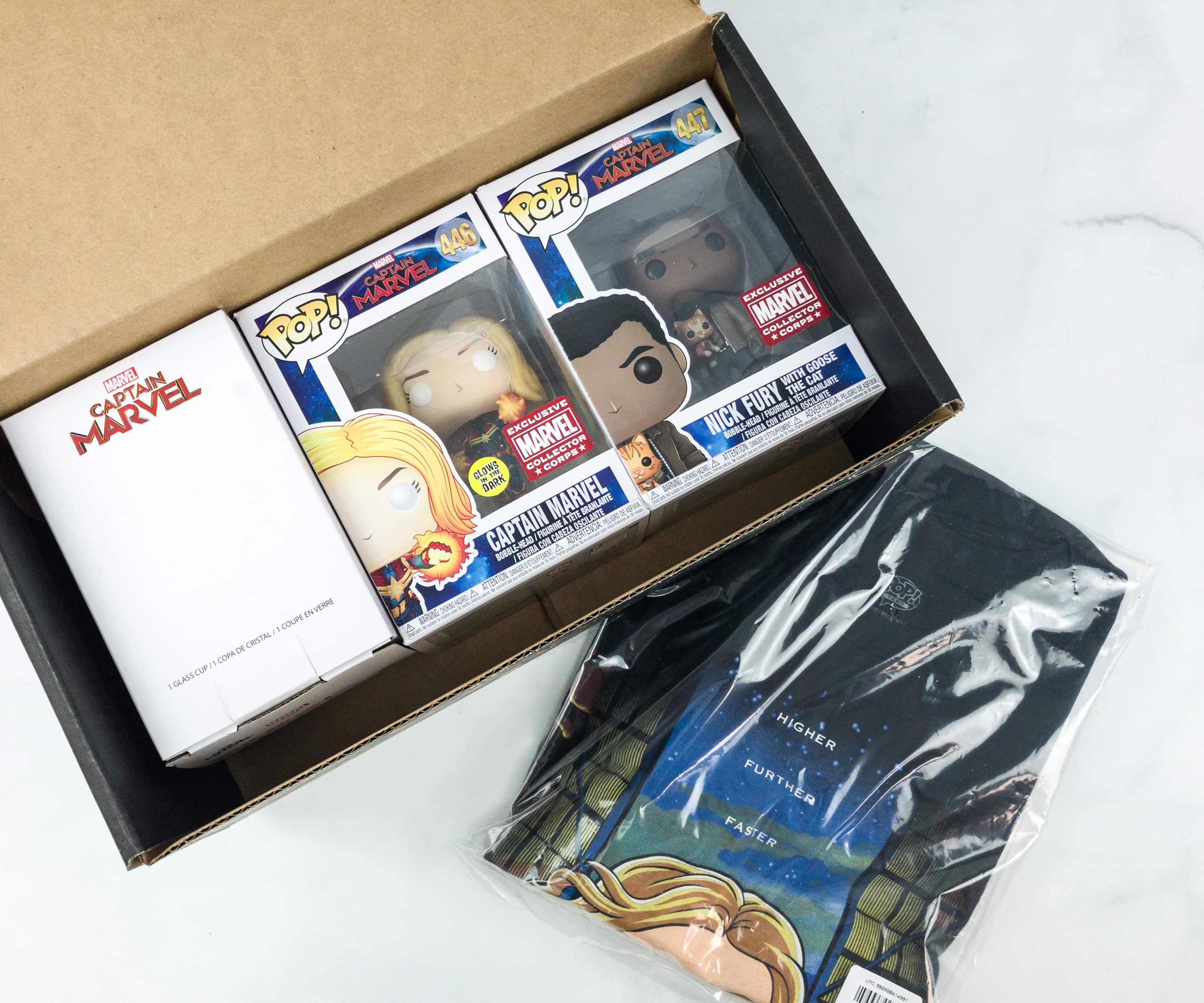 I am excited upon opening the box, especially when I saw that there are two POP! figures!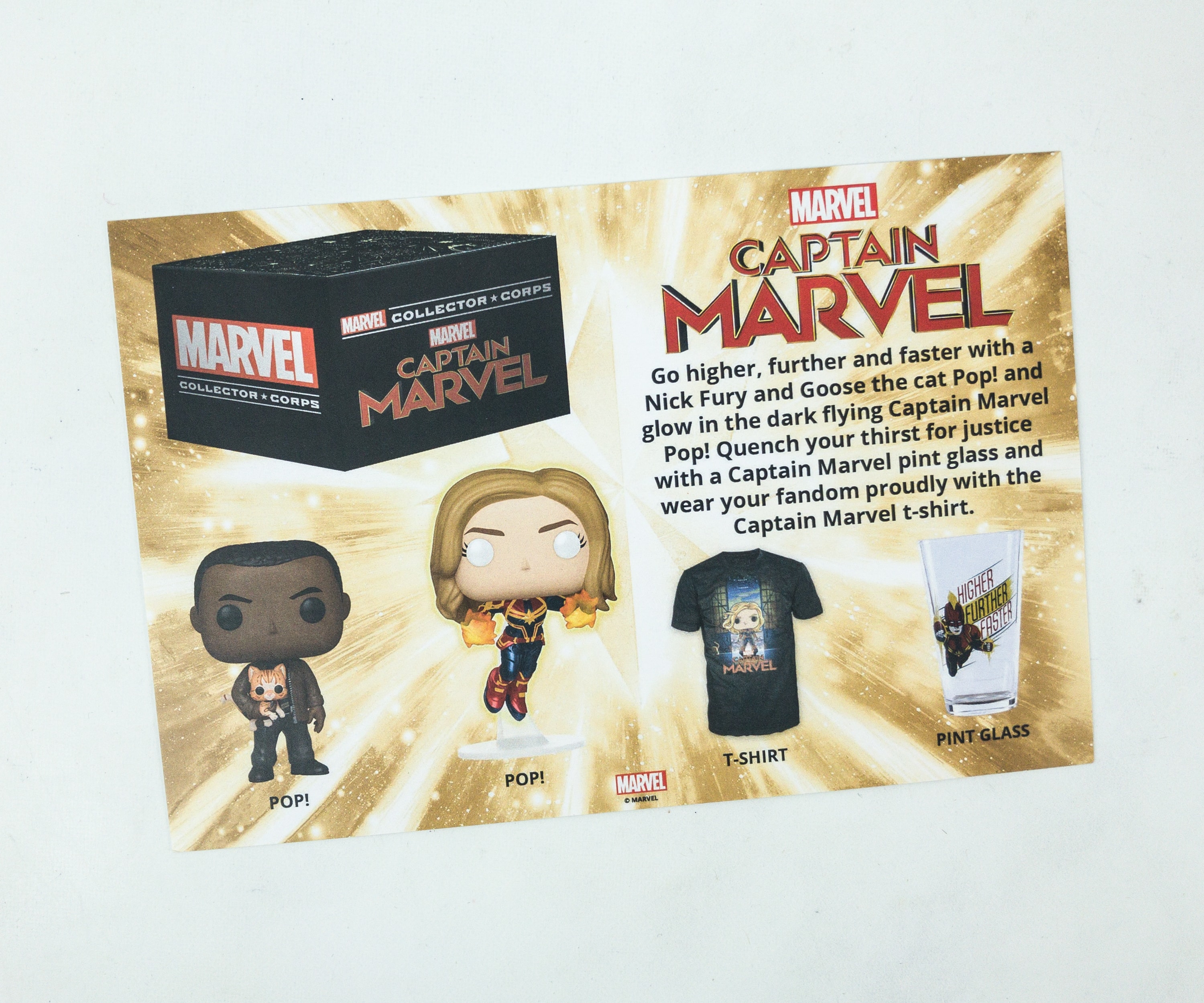 The info card lists all the items inside the box. Although this card is smaller, it's nice to see it return!
The theme for May is… Avengers Endgame! We're so excited!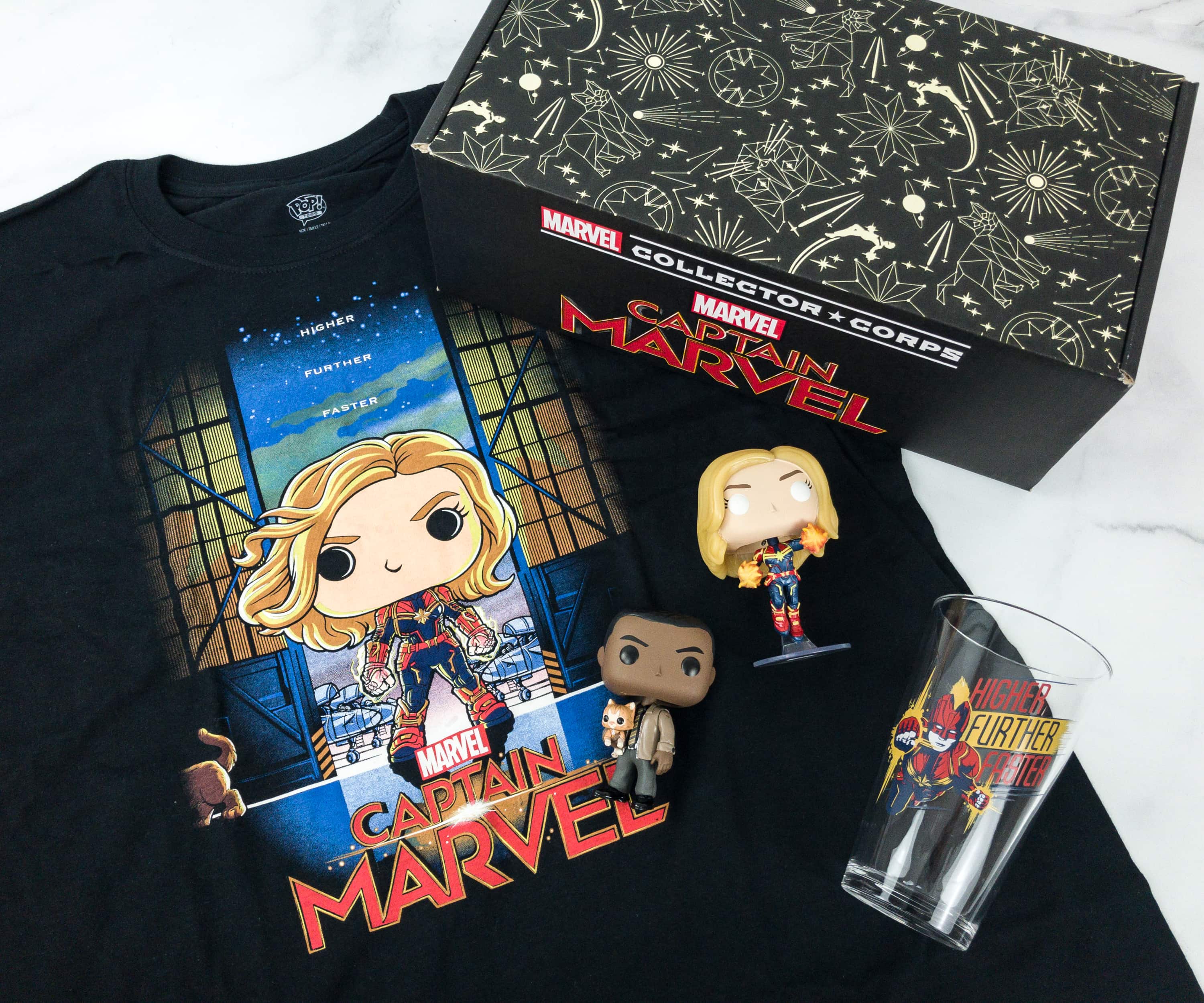 Everything in the March 2019 box!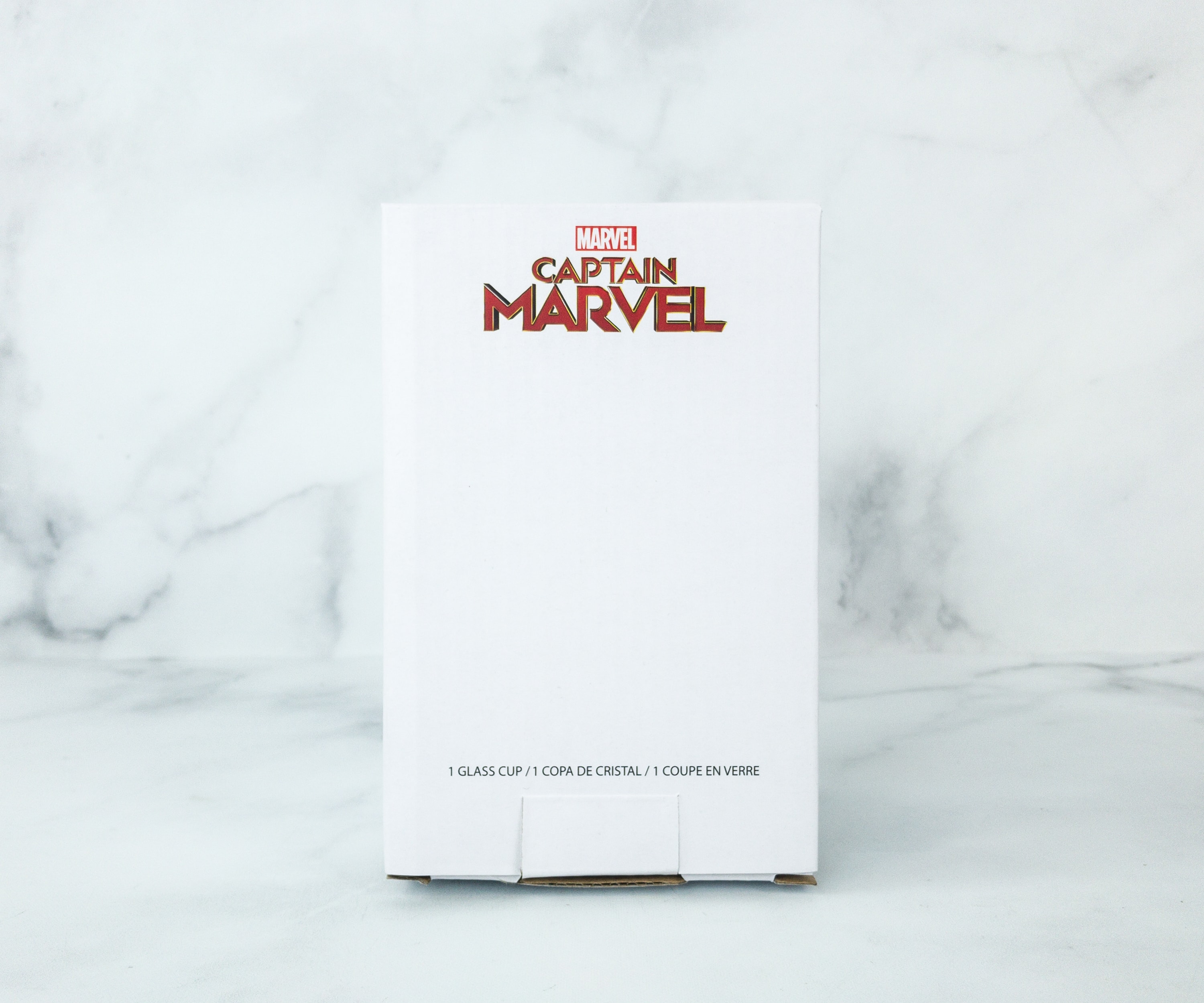 Pint Glass. The pint glass is protectively packaged in a box, with Captain Marvel's branding printed on the upper part of it.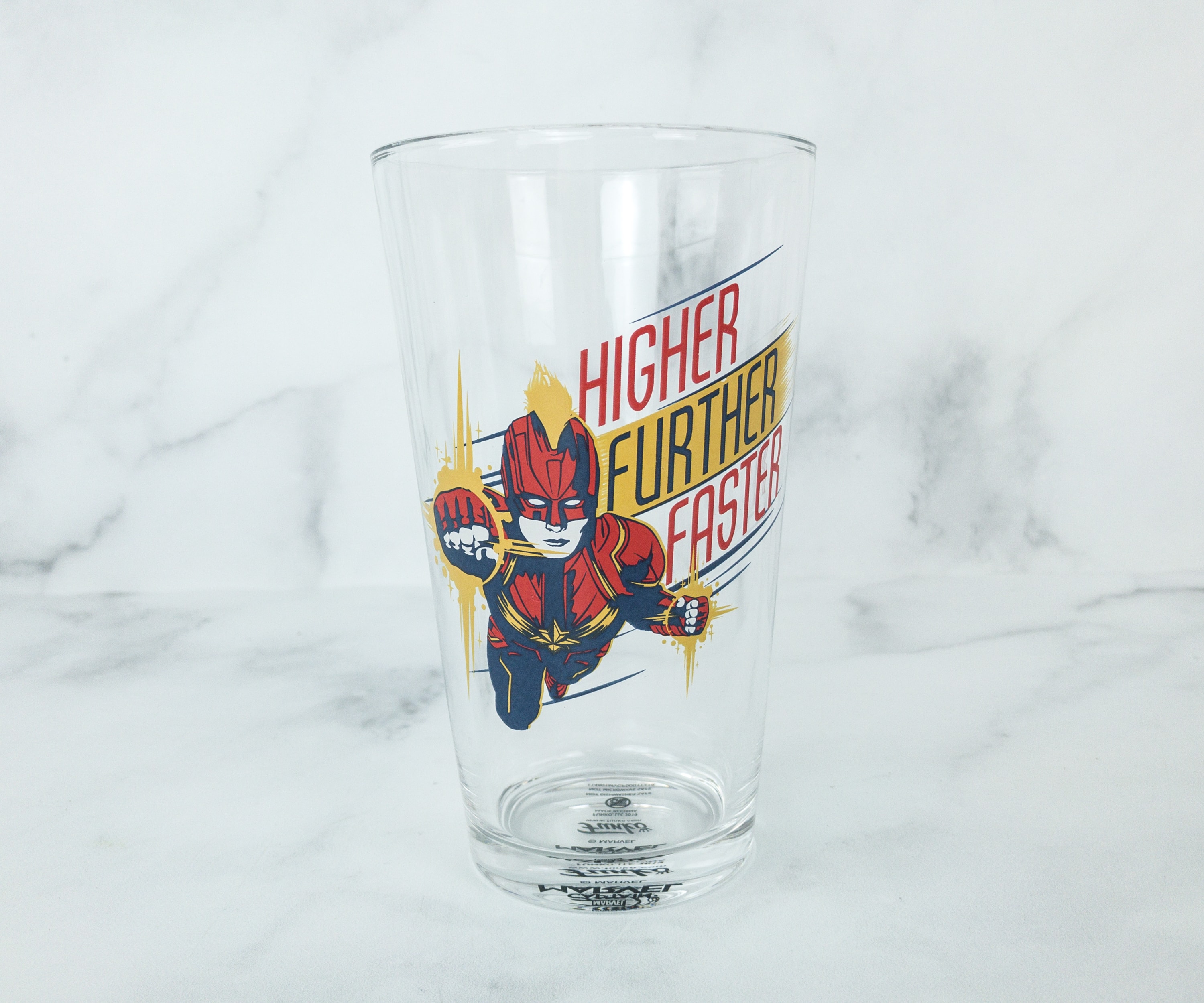 The pint glass looks cool with the flying Captain Marvel with the words "Higher, Further, Faster." I can't wait to fill this up with ice cold drinks!
Pop! Captain Marvel #447 Nick Fury With Goose The Cat Bobble-Head ($27) It's a young Nick Fury, and his other eye is not yet covered by a patch. He is also holding the one responsible for blinding one of his eyes, the cat Goose!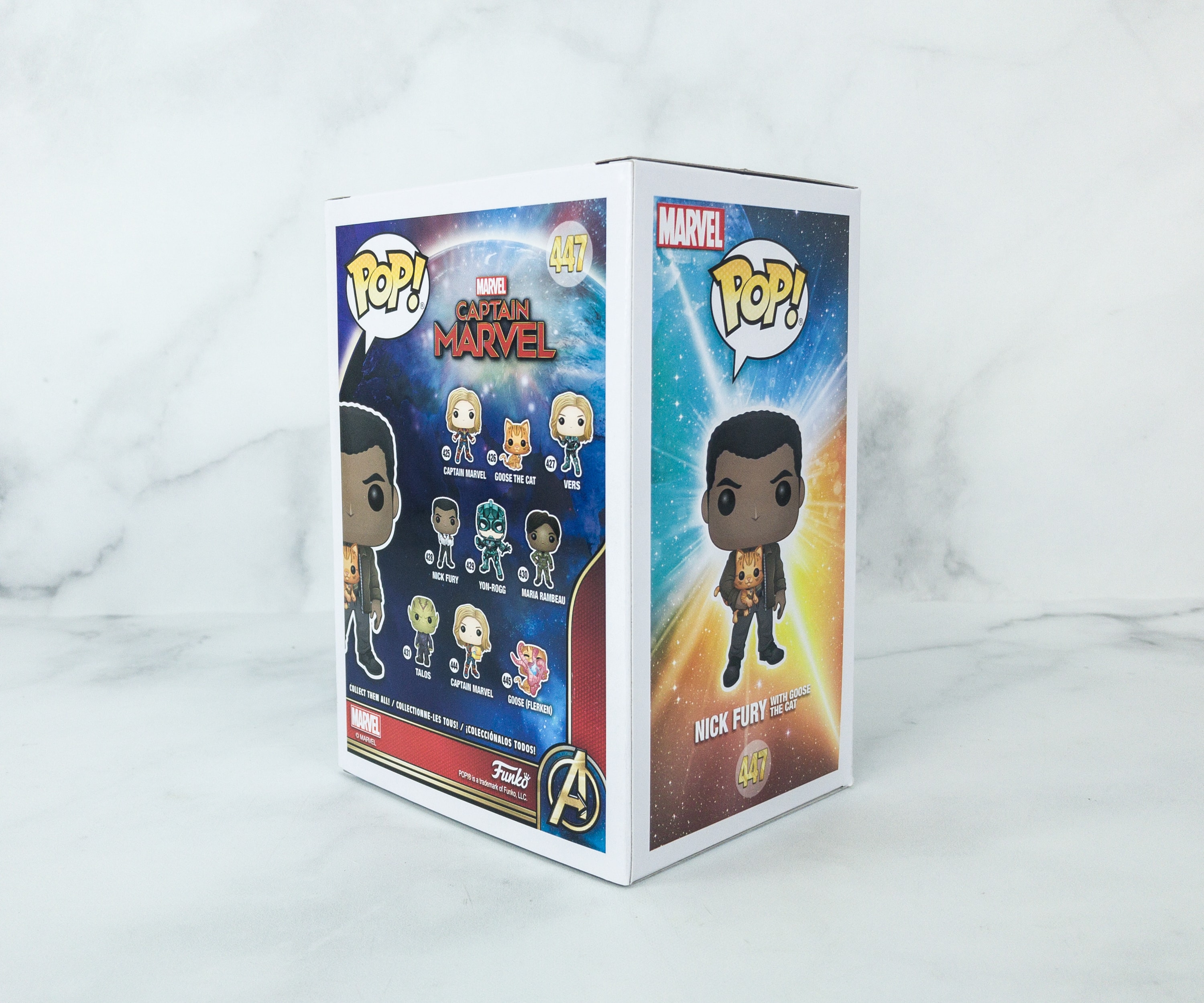 Aside from Nick Fury with Goose, you can get the following from this series: Several Captain Marvel figures, Goose the Cat, and when he turned to an alien Flerken, Vers, Nick Fury, Yon-Rogg, Maria Rambeau, and Talos.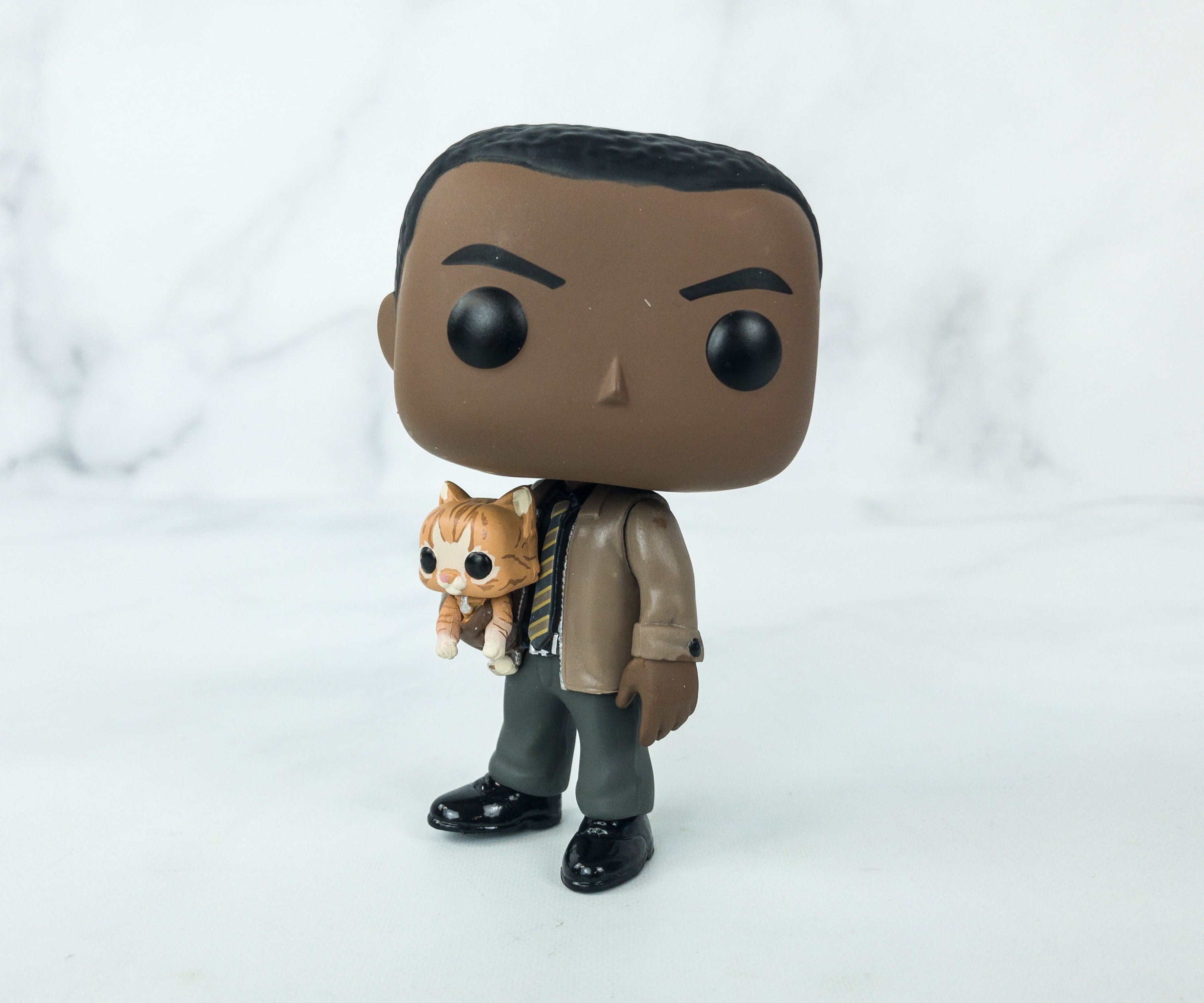 He is still an agent of S.H.I.E.L.D.S. during this time along with Phil Coulson, so he's wearing a jacket over a shirt and a tie, gray pants, and black shoes.
Nick Fury looks good being an agent, and without the eye patch!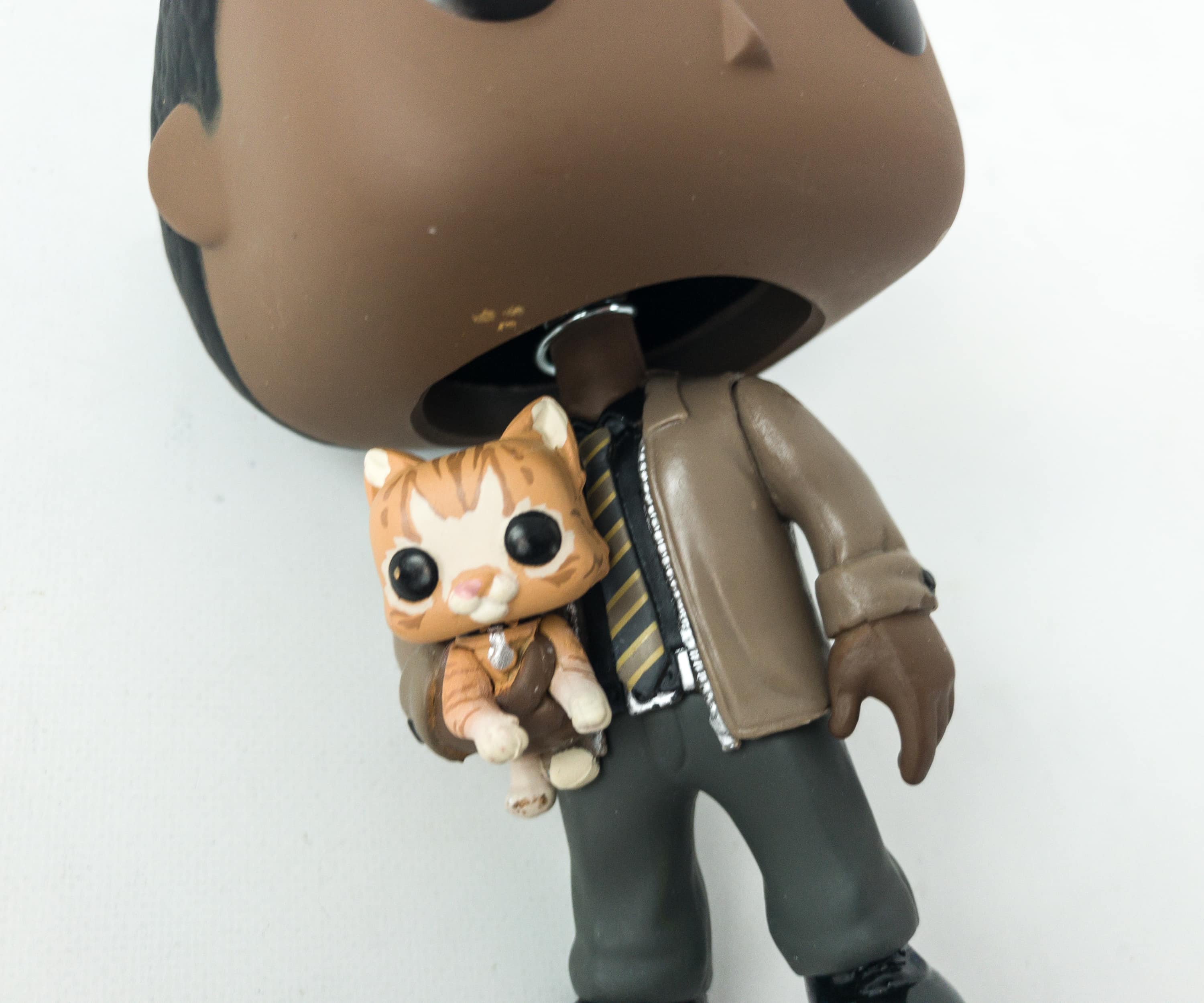 Goose looks so adorable on this and I can't imagine that she is an alien! Look at that cute face and tantalizing eyes!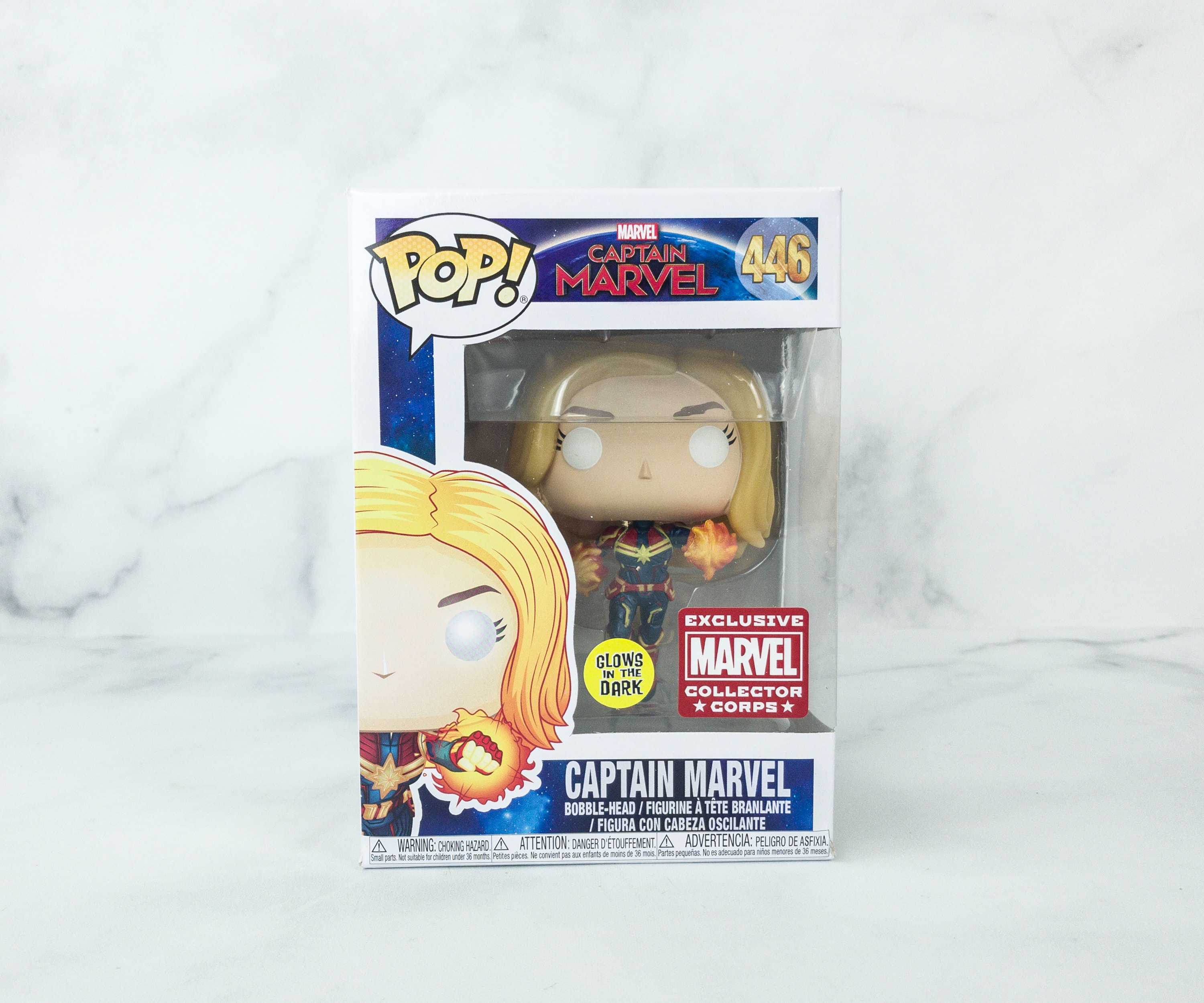 Pop! Captain Marvel #446 Captain Marvel Bobble-Head ($6.50) Another bobble-head I got is, of course, the star in this box, Carol Danvers… Captain Marvel herself!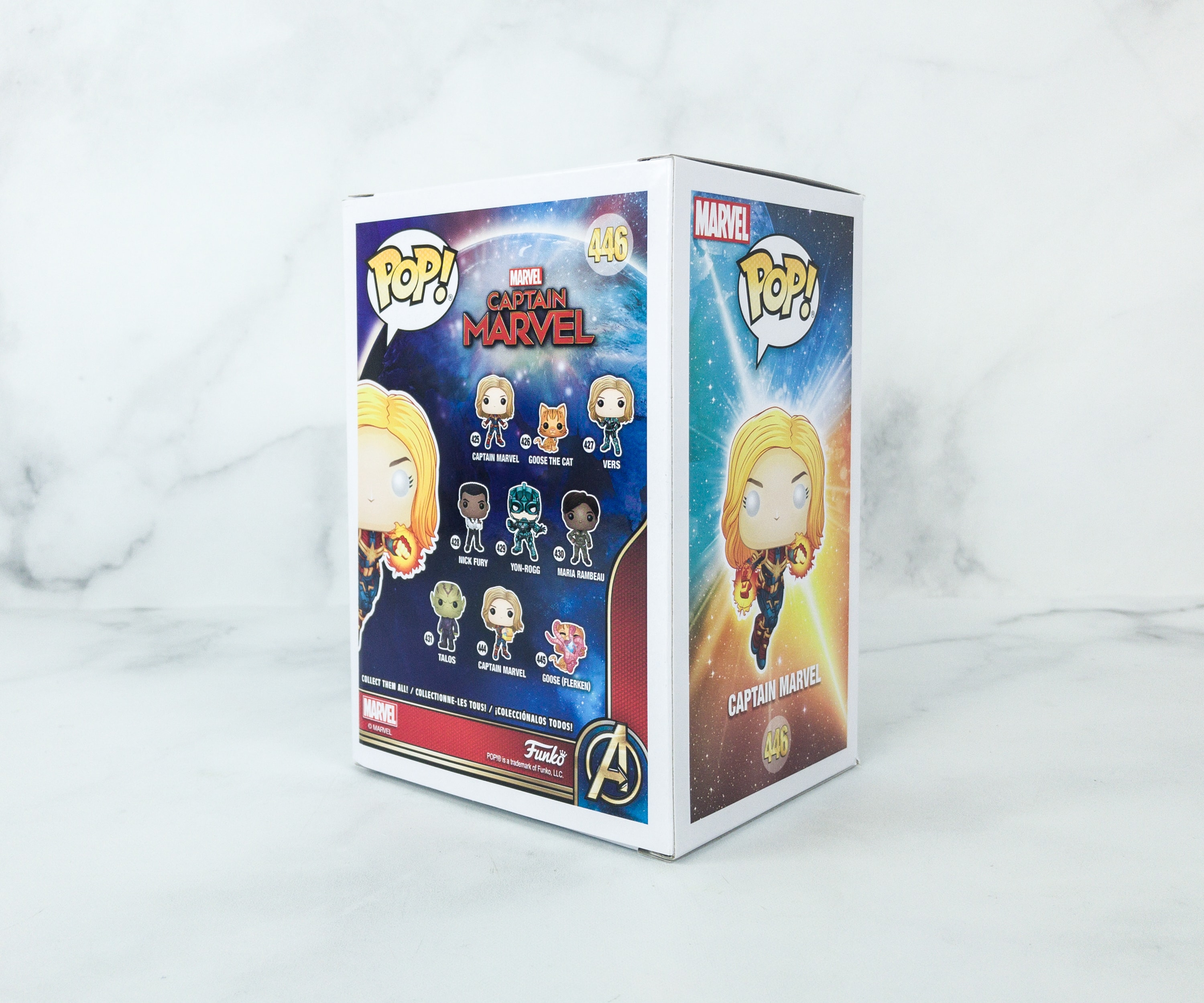 Carol Danvers is an ex-US Air Force fighter pilot and member of an elite Kree military unit, the Starforce, whose DNA was altered during an accident, giving her unmeasurable abilities like energy projection, flight, and superhuman strength!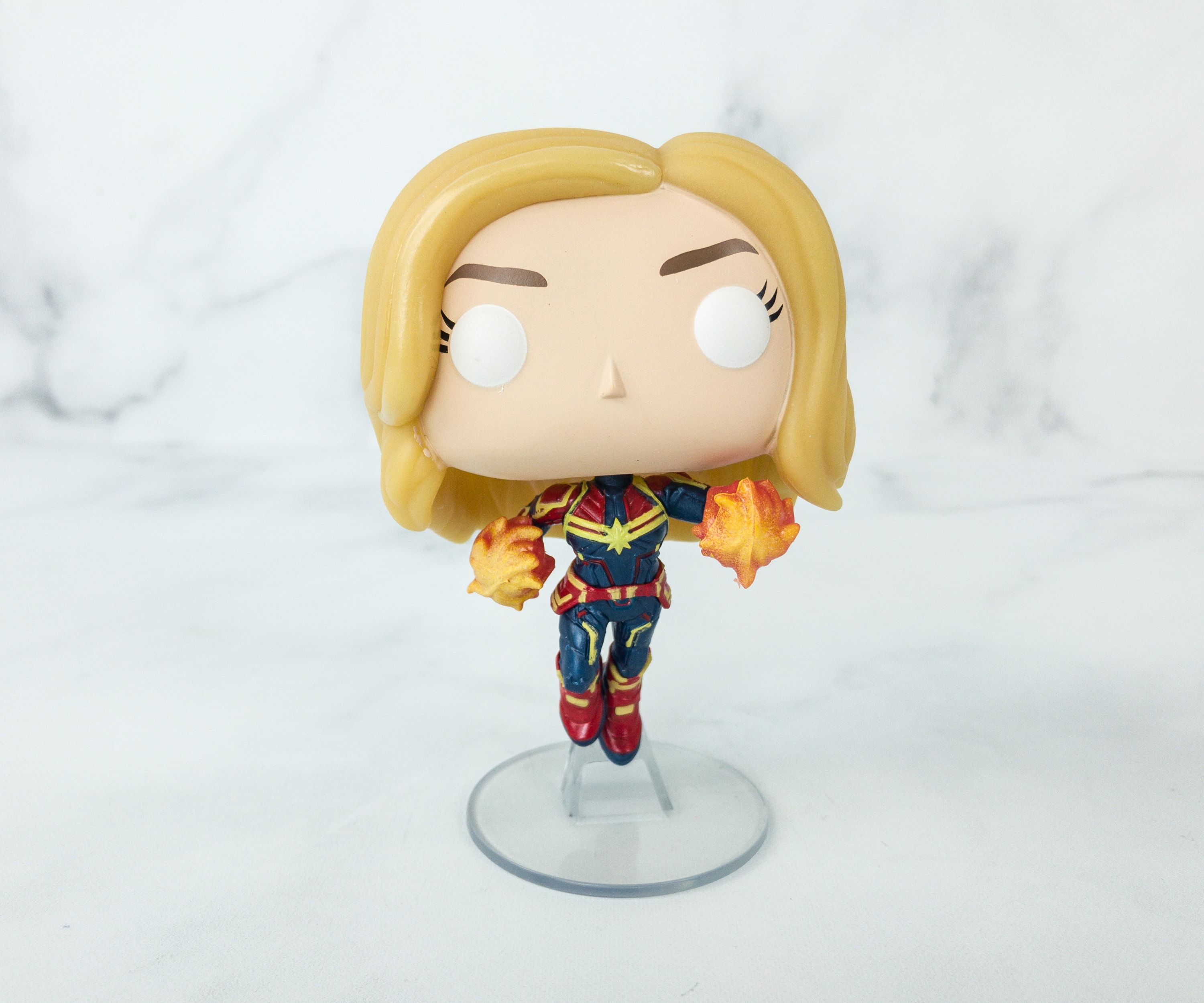 This bobble-head shows the heroine in her full potential! I bet this is after she was able to remove the Kree implant that was suppressing her powers.
Her golden locks are flowing!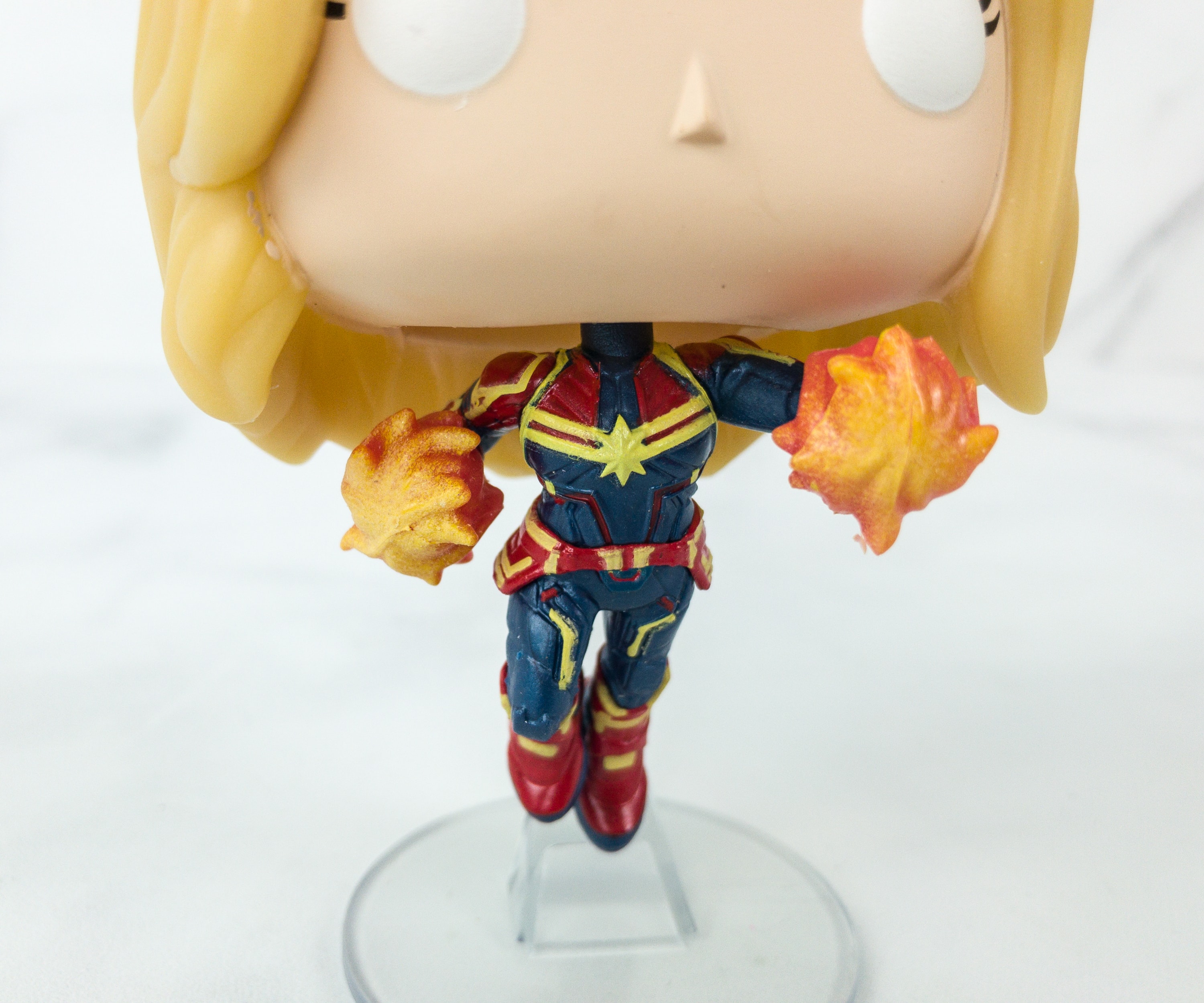 I love how fully-detailed this figure is, from her suit to her superpowers, and the base that's supporting her, making her look like floating on thin air!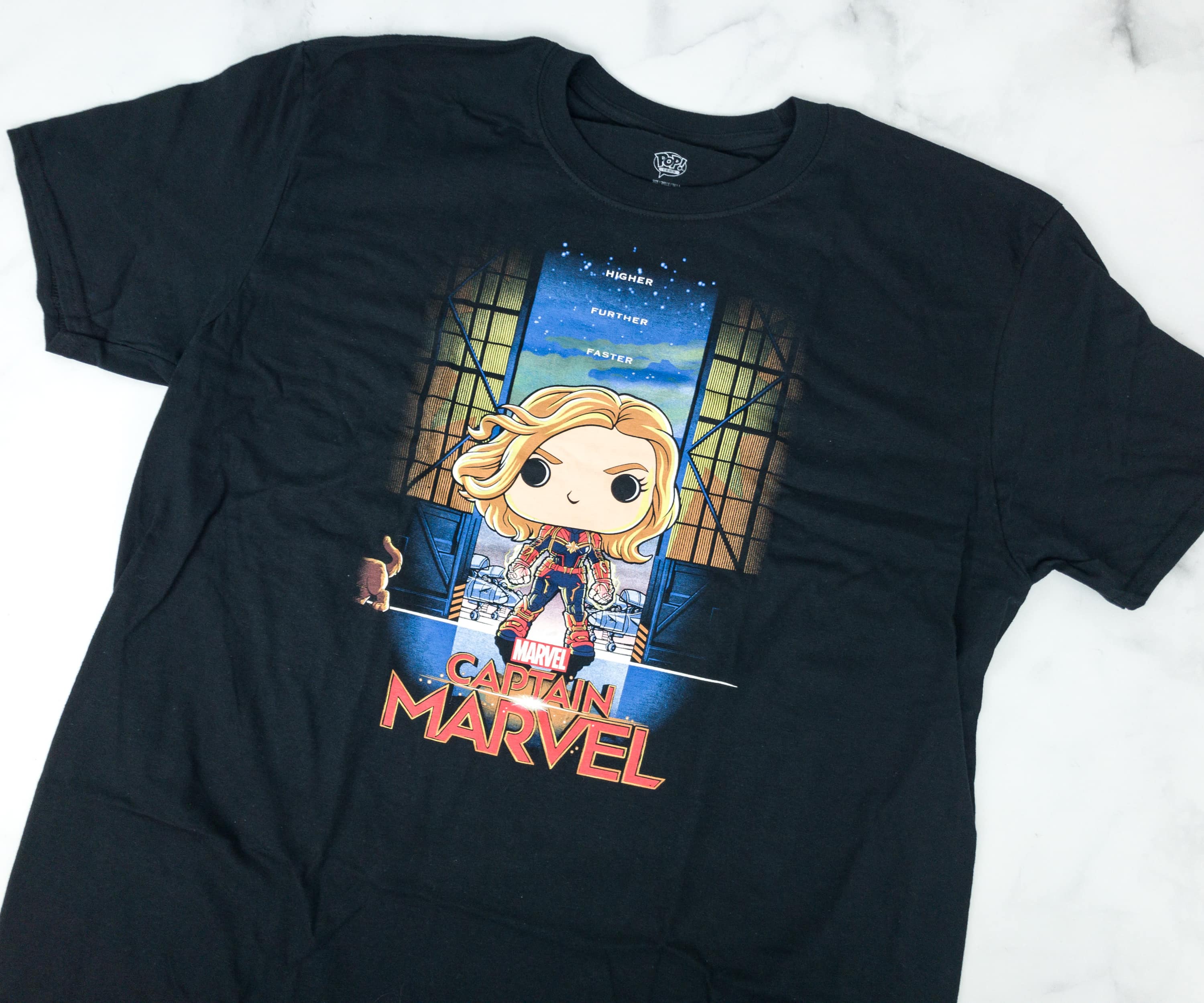 Captain Marvel T-Shirt. The wearable from this box is this awesome Funko-ed Captain Marvel shirt!
The black shirt gave emphasis to the adorable POP! illustration of Carol Danvers as Captain Marvel. You can also see Goose's tail on the left side, and the famous "Higher Further Faster" and some aircraft behind the ex-fighter pilot! Now that explains the cool design!
Captain Marvel is definitely one of the strongest superheroes in the Marvel Universe, no doubt about it! Imagine at the end of the Infinity War, Nick Fury sent her a distress call, so that just proves that her help will be needed on the fight against the purple Titan! I love that Marvel Collector Corps dedicated a box for her, and why not? She's one of the greatest, and we love the movie! My favorite in this box would be… Everything! From the cool pint glass that I can't wait to use, to the two POP!s that I'm glad to add to my collection, it's nice to see Nick Fury without the eye patch, and the rad black shirt! Now we're ready for Endgame! Bring it on!
What do you think of this month's box?