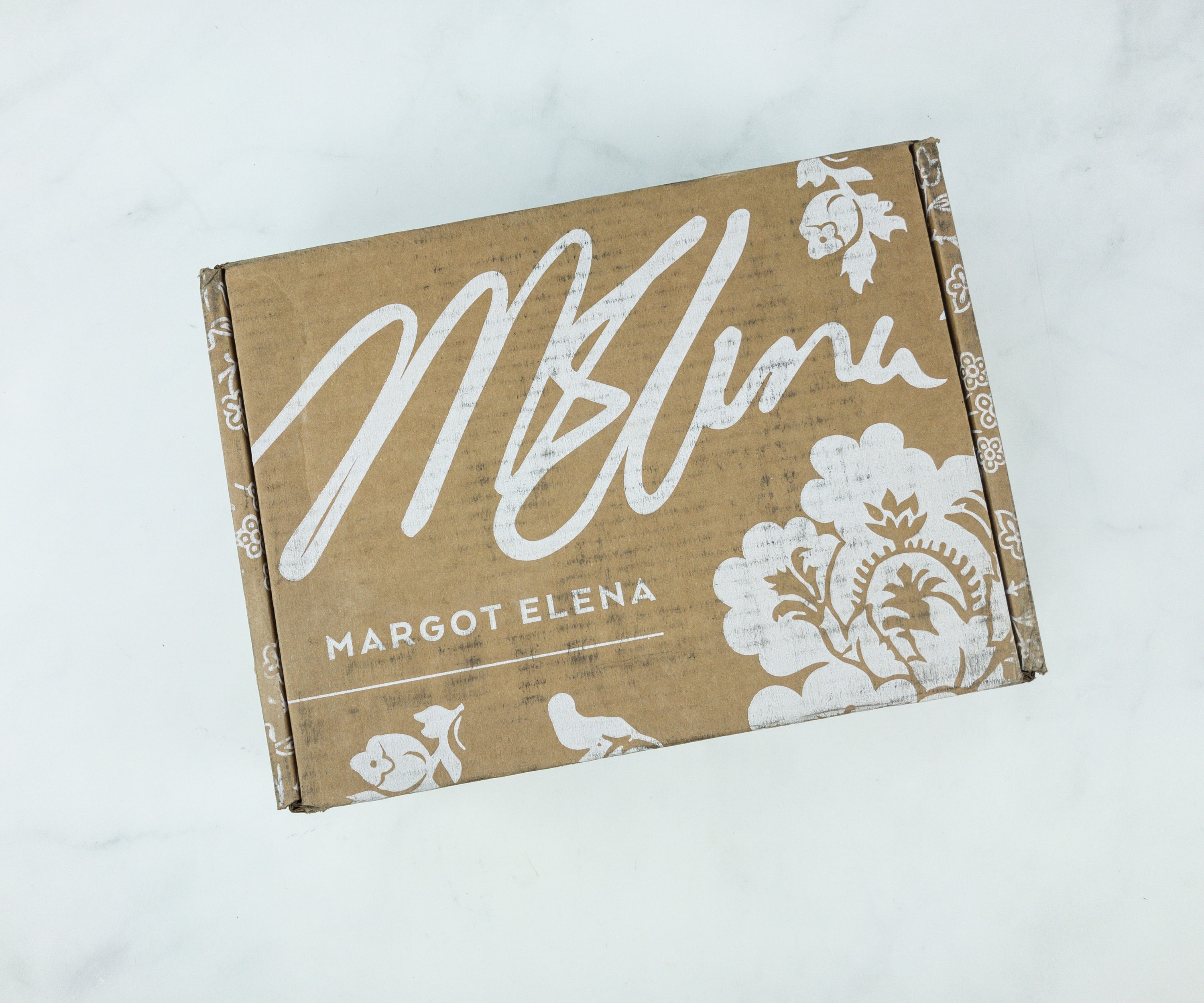 Margot Elena Discovery Box is a quarterly box from the parent brand of Library of Flowers, TokyoMilk, Lollia, The Cottage Greenhouse, and Love & Toast with a $200+ value. This box is delivered four times a year for $49.99 per box. With your purchase, you'll be enrolled in their seasonal membership and receive a box of beauty every 3 months delivered to your doorstep.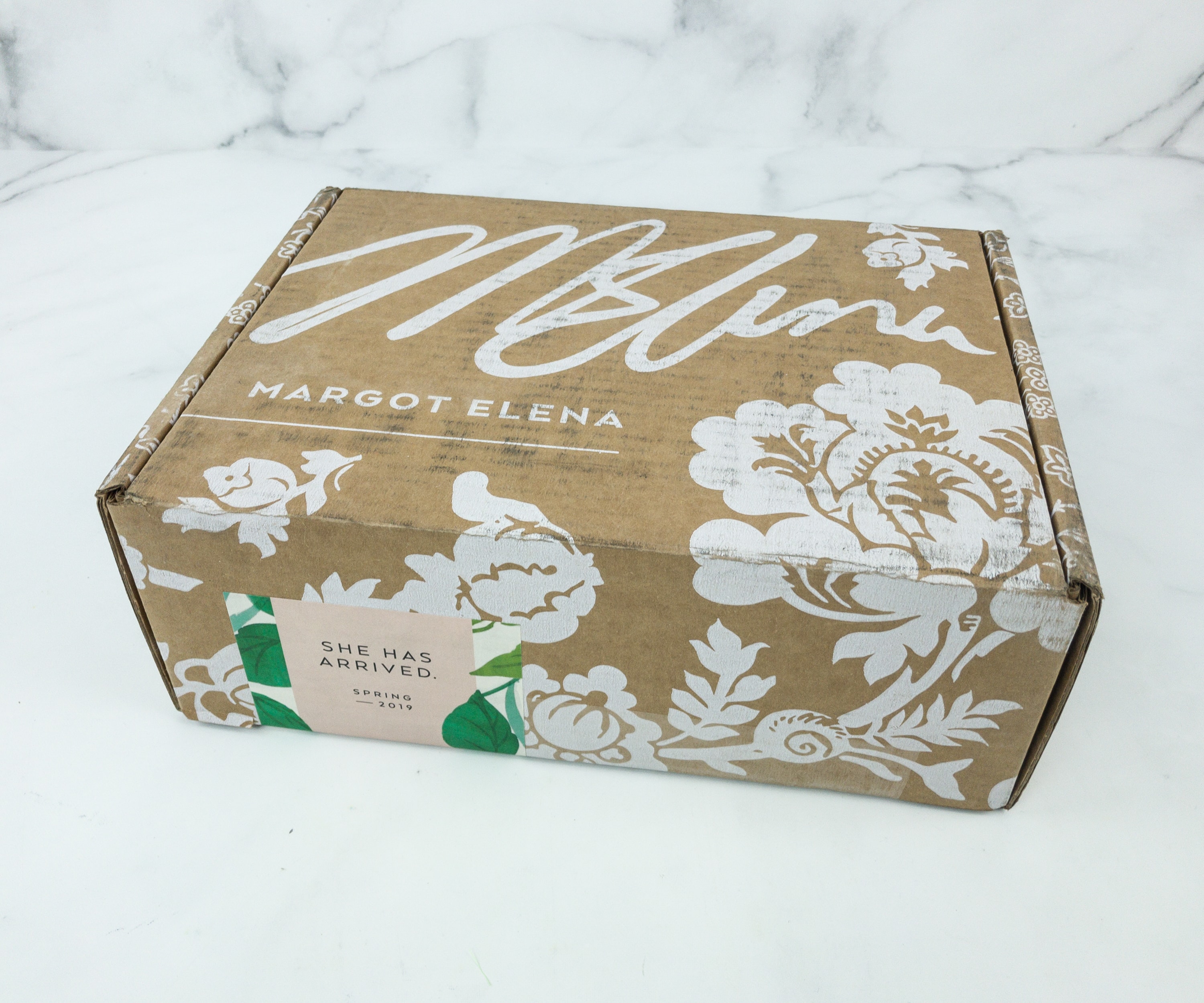 The box is sealed with a spring-themed sticker.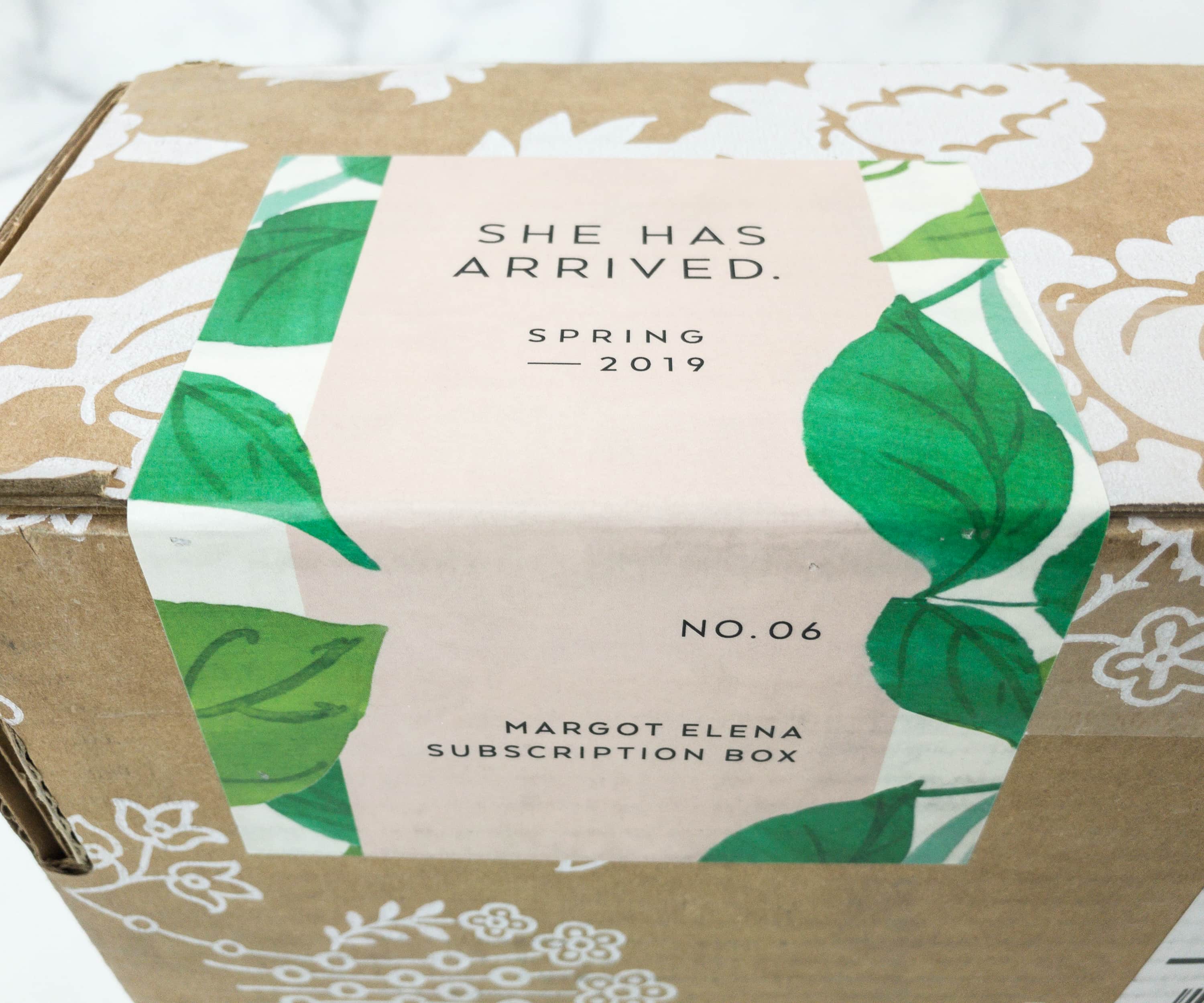 The floral details make it really pretty.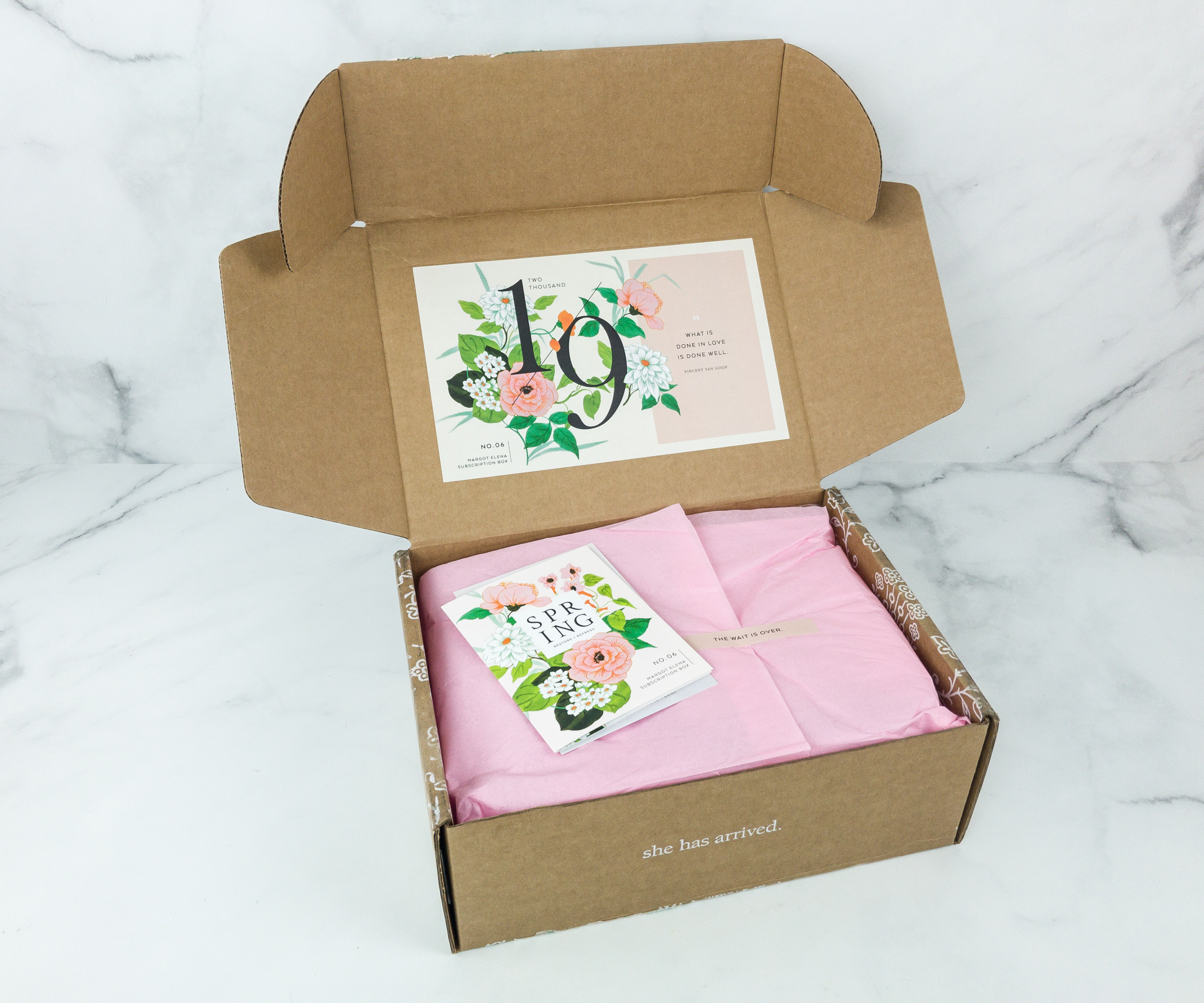 Everything was neatly packed.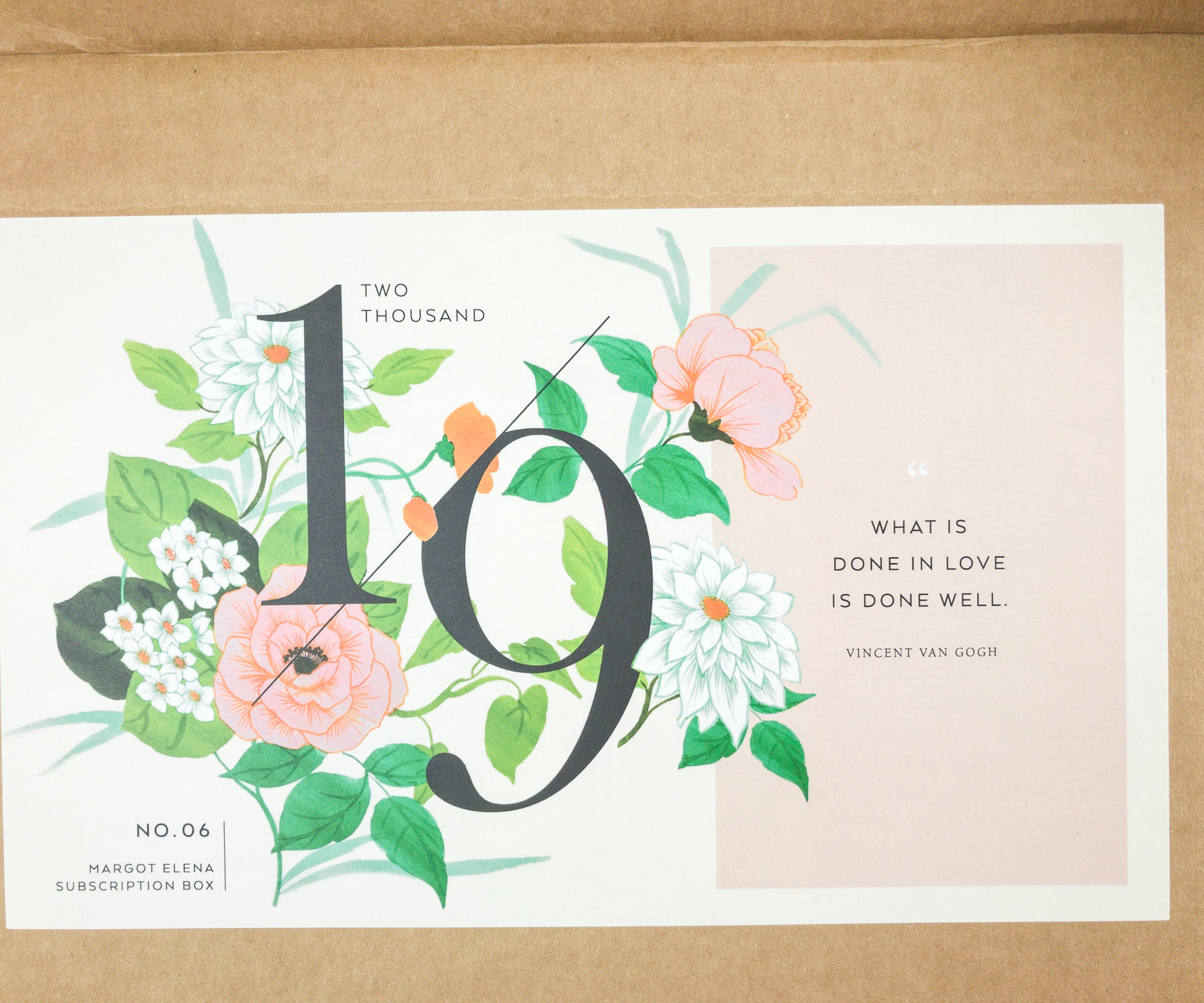 We are welcomed with a quote from Vincent Van Gogh.
What is done in love is done well.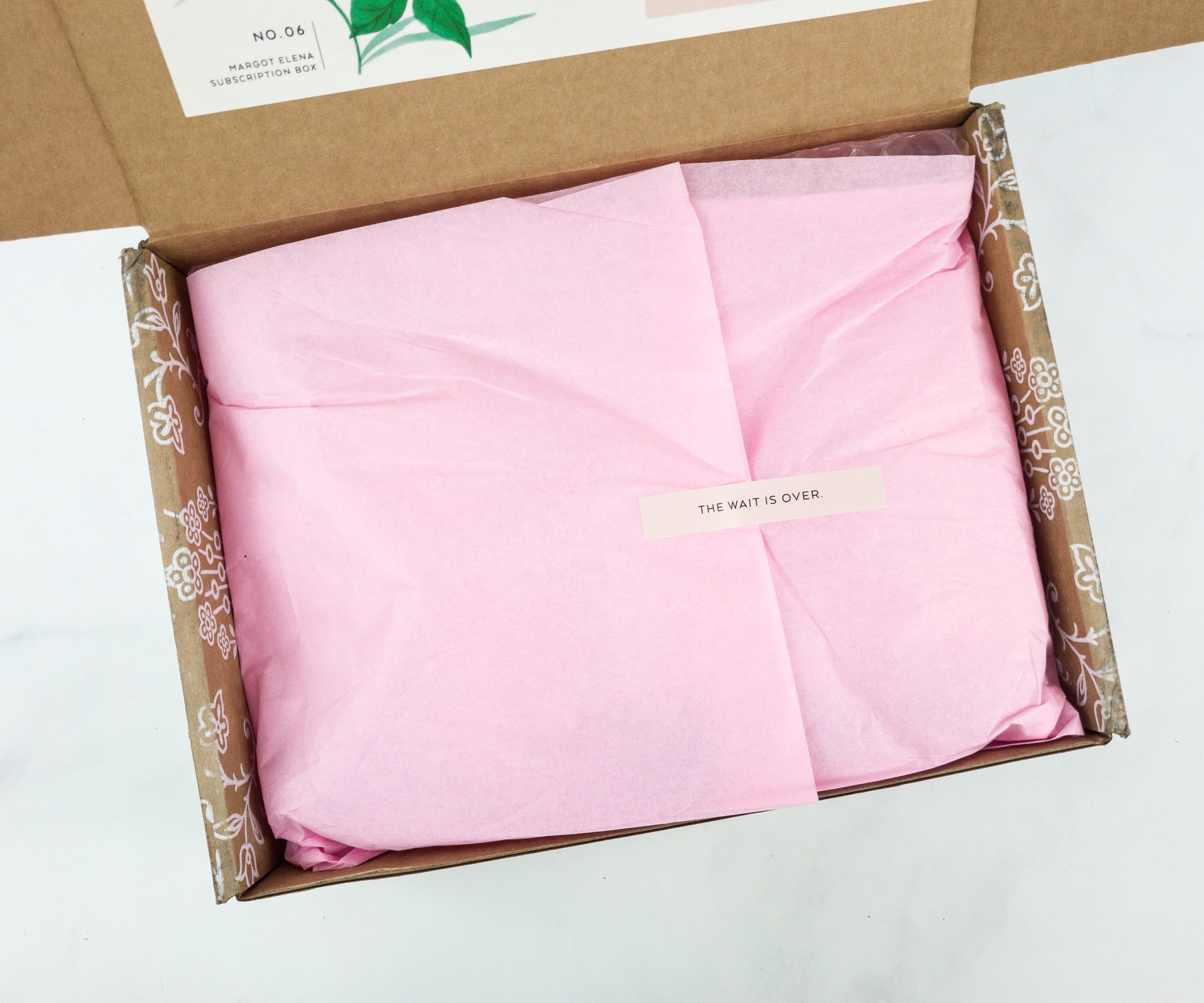 The contents are wrapped in a baby pink tissue paper, sealed with a "the wait is over" sticker.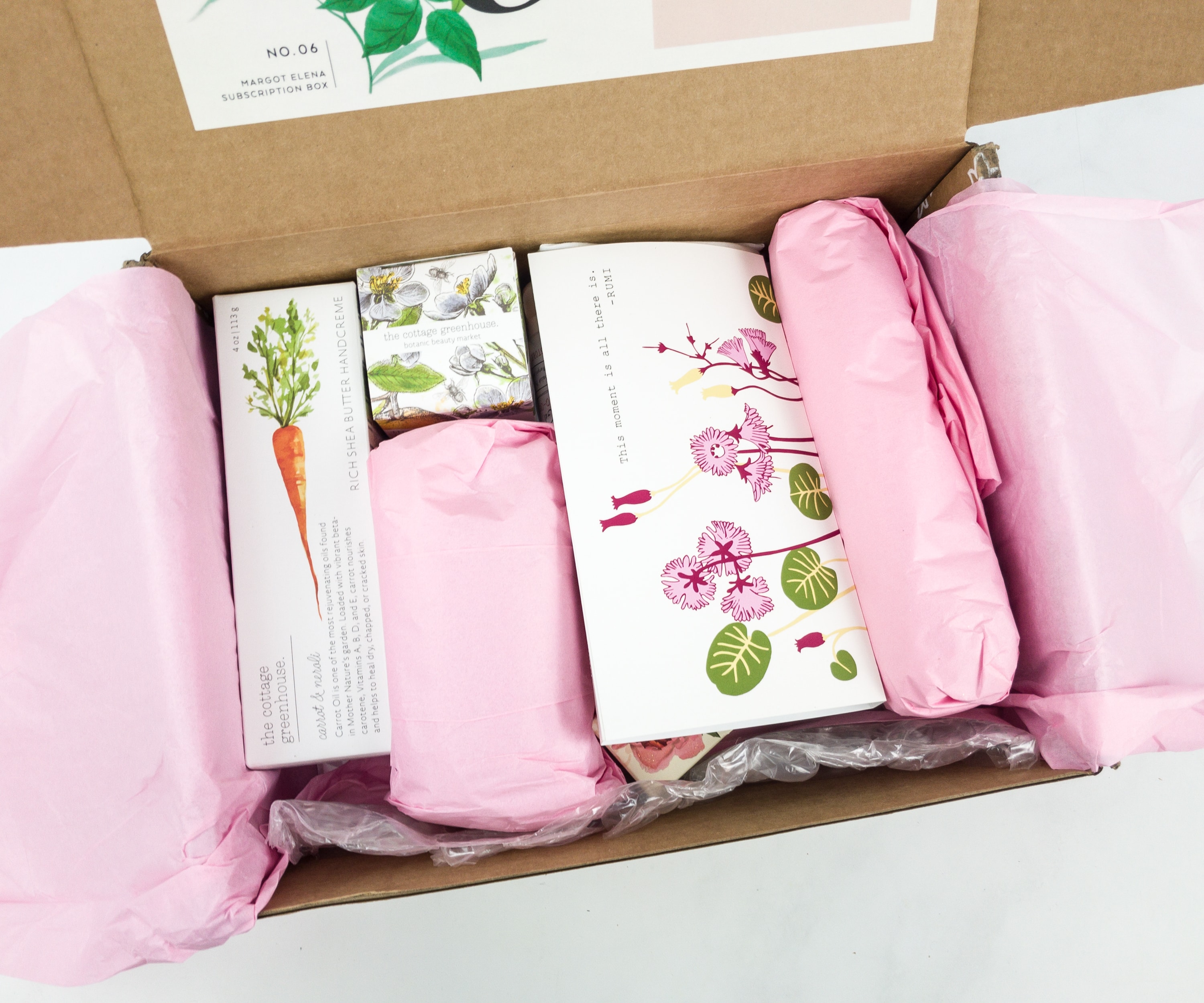 The box is full!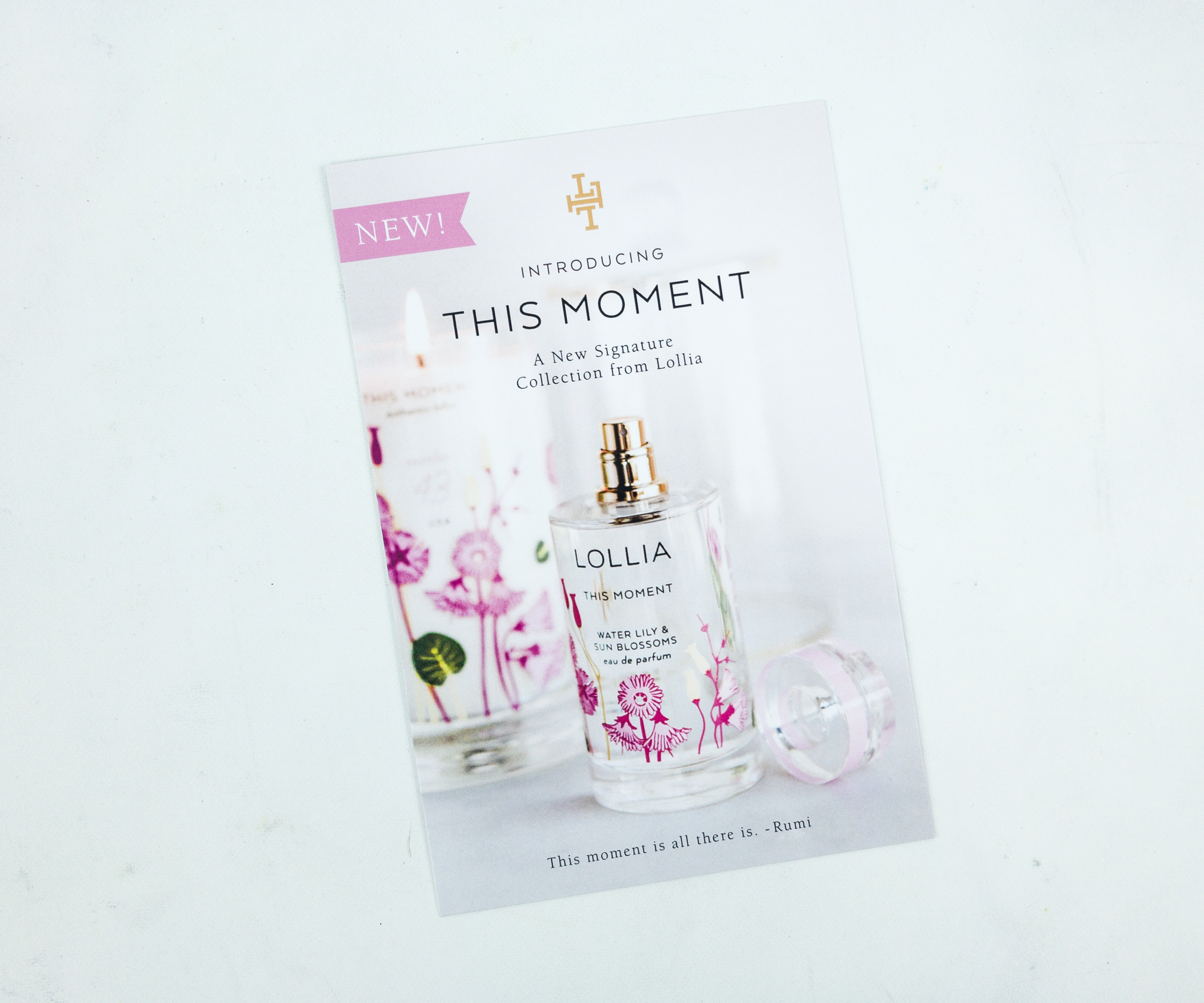 They also introduced a new signature collection from Lollia called This Moment.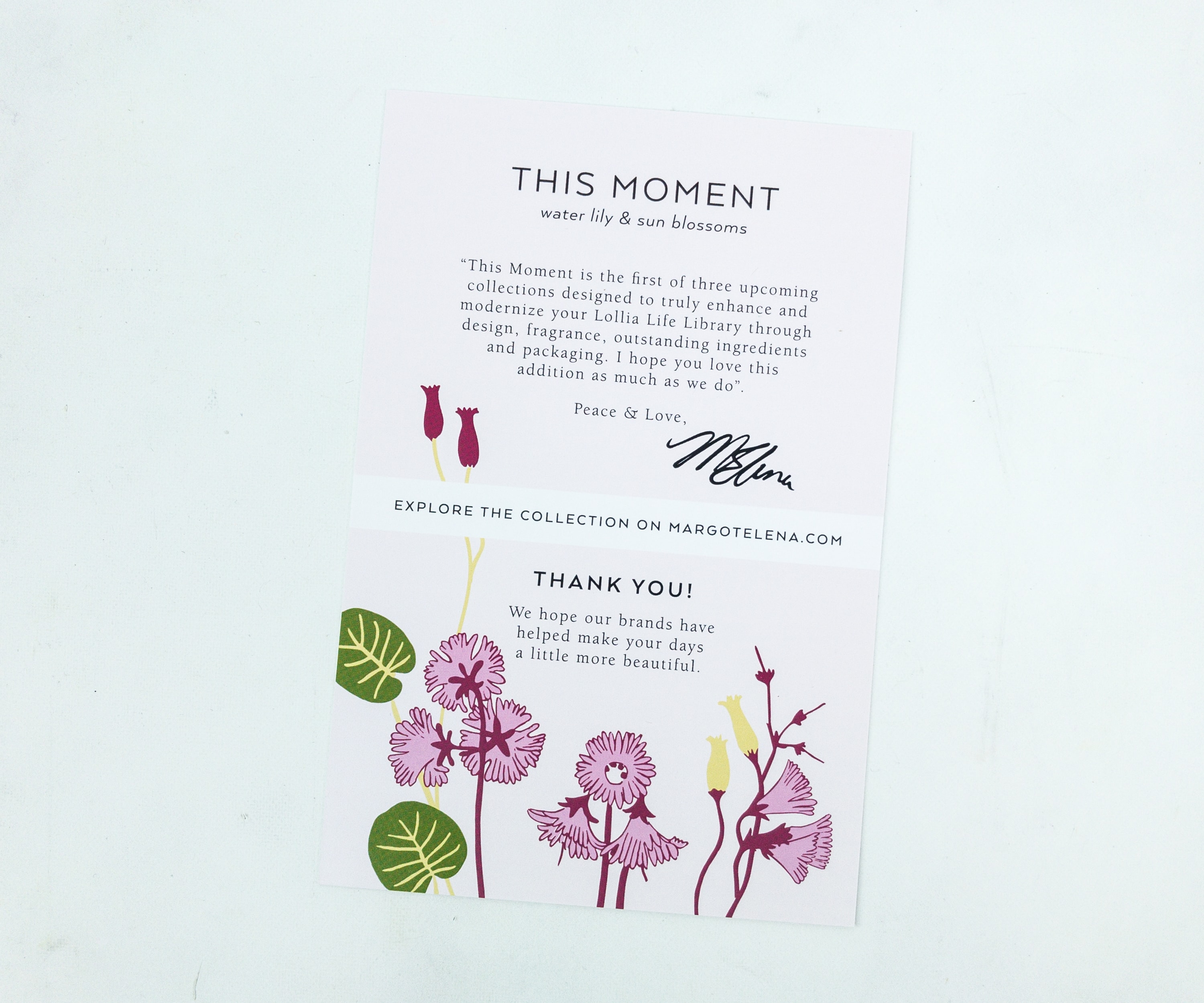 At the back is more information about the product.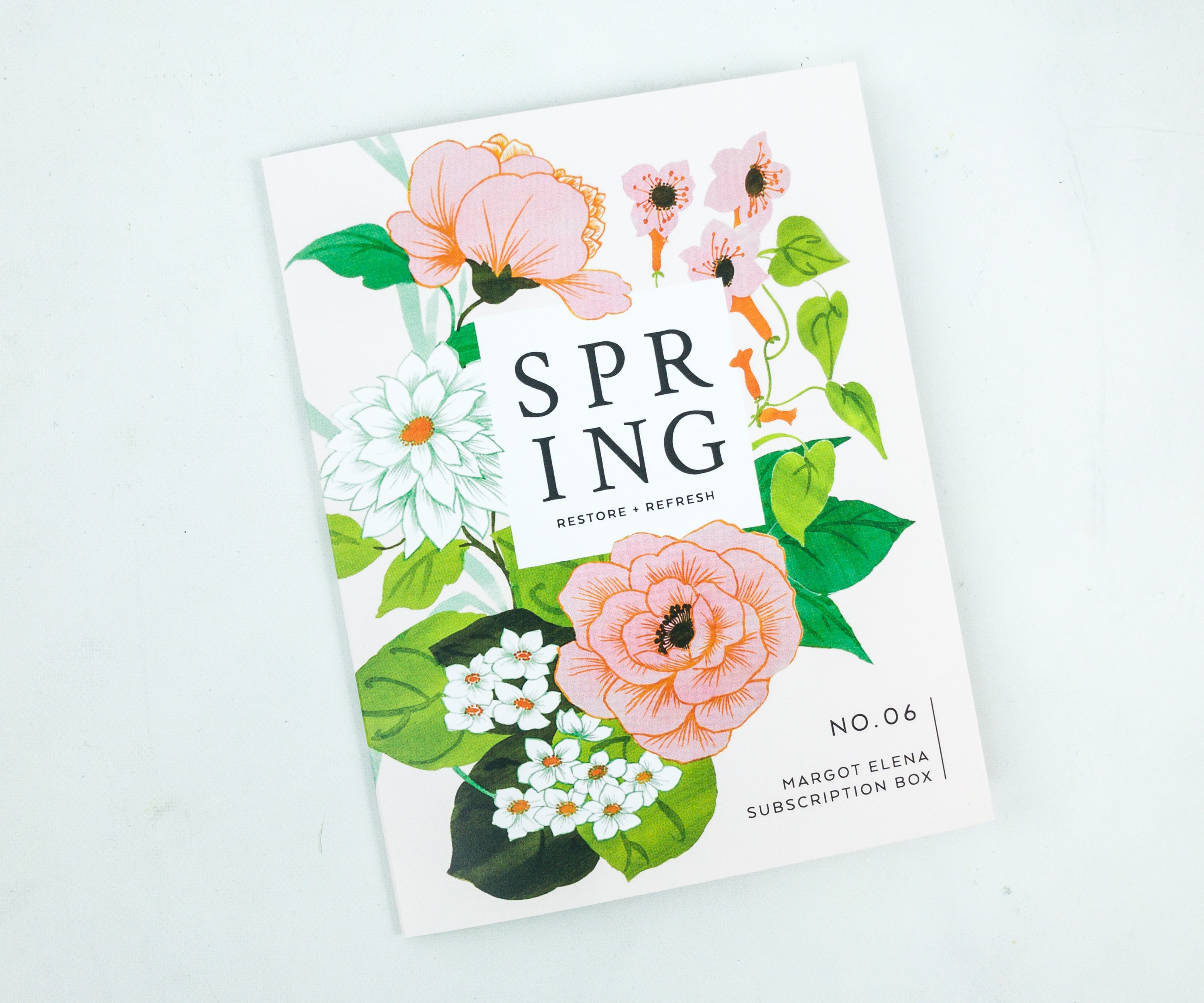 The info card from this box looks very elegant too.
At the back is a list of what's inside the box. That's about $219 retail value.
Everything in the Spring Discovery box!
Margot Elena Hand-Lettered Greeting Card With Gold Foil ($5) Margot Elena's elegance is portrayed in this beautiful hand-lettered greeting card. It comes with a pristine white envelope.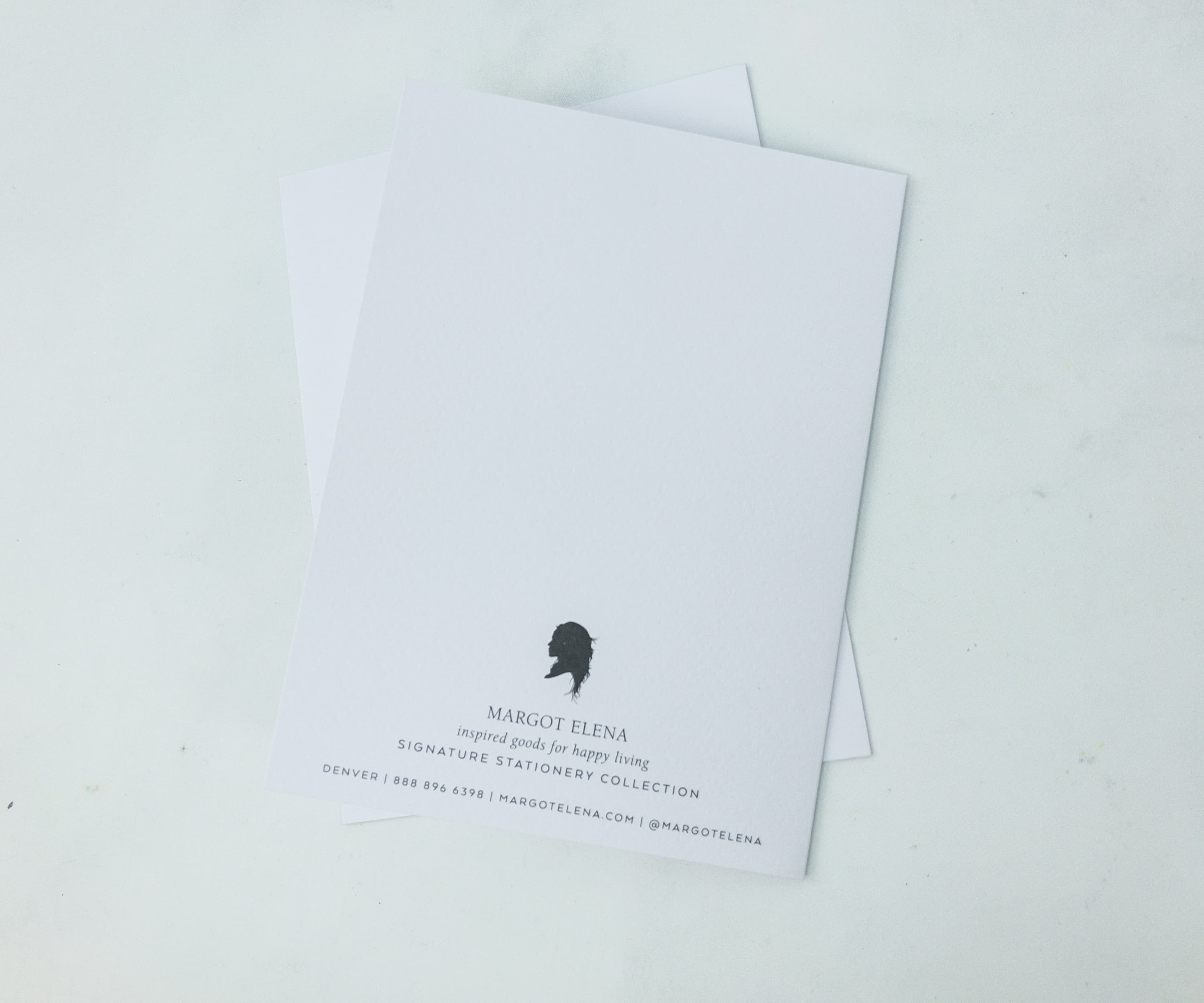 The back of the card also features the branding of the box.
It features a self-empowering quote from Lao Tzu.
When I let go of what I am, I become what I might be.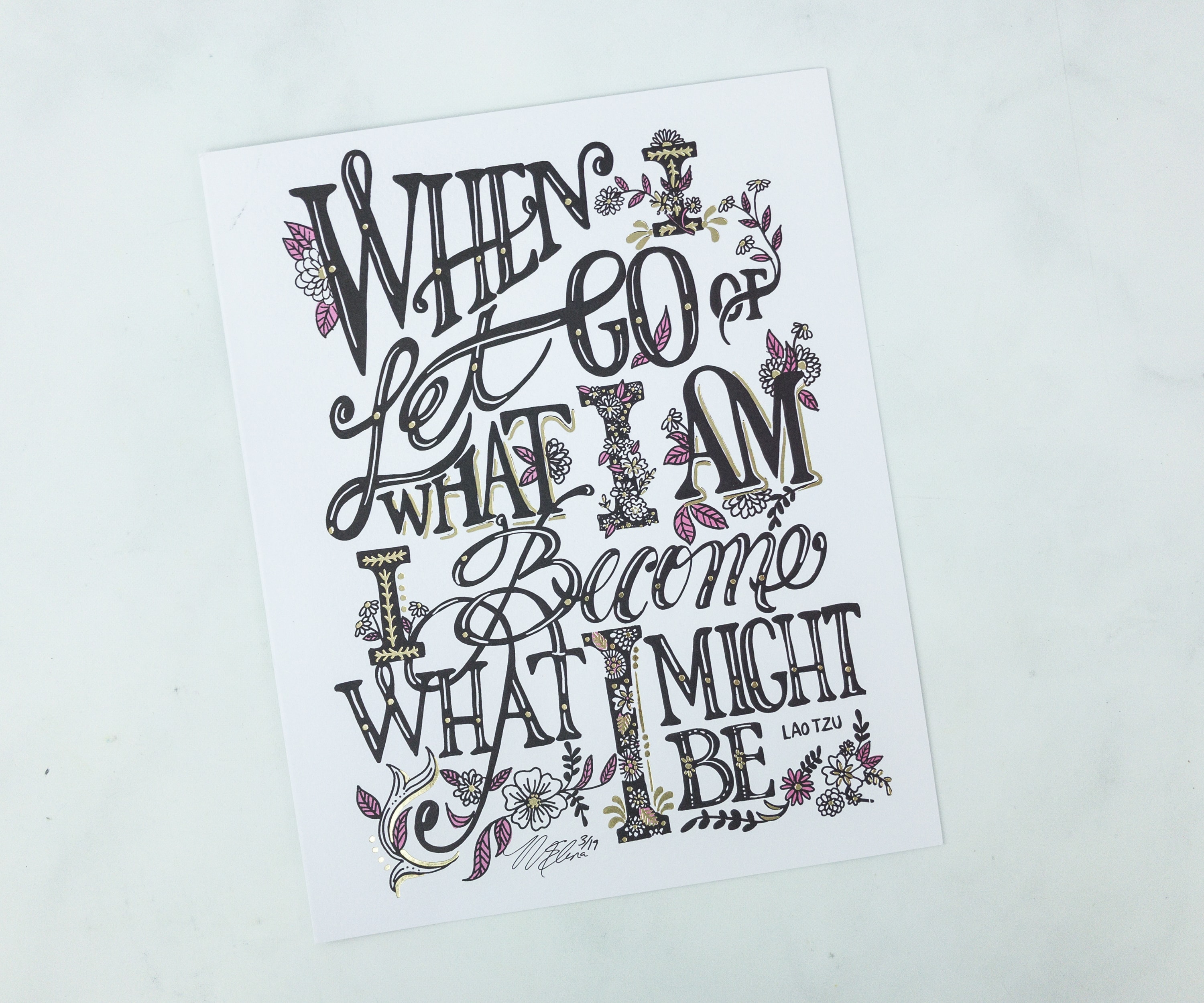 Margot Elena Hand-Lettered Print With Gold Foil ($22) I also got a print with the same design as the card. This one will look good with a gold-colored frame.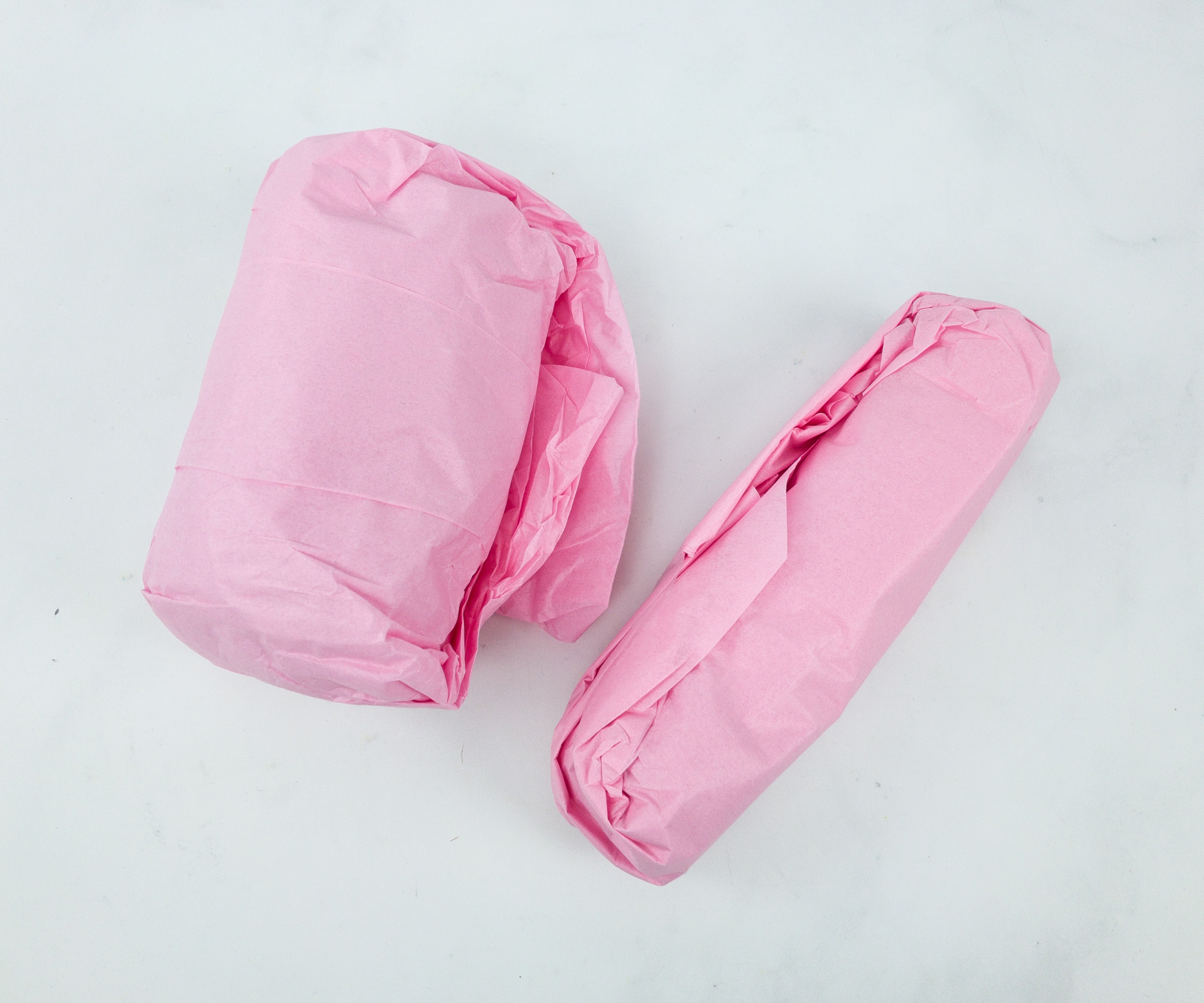 The next items are all wrapped in pink tissue paper.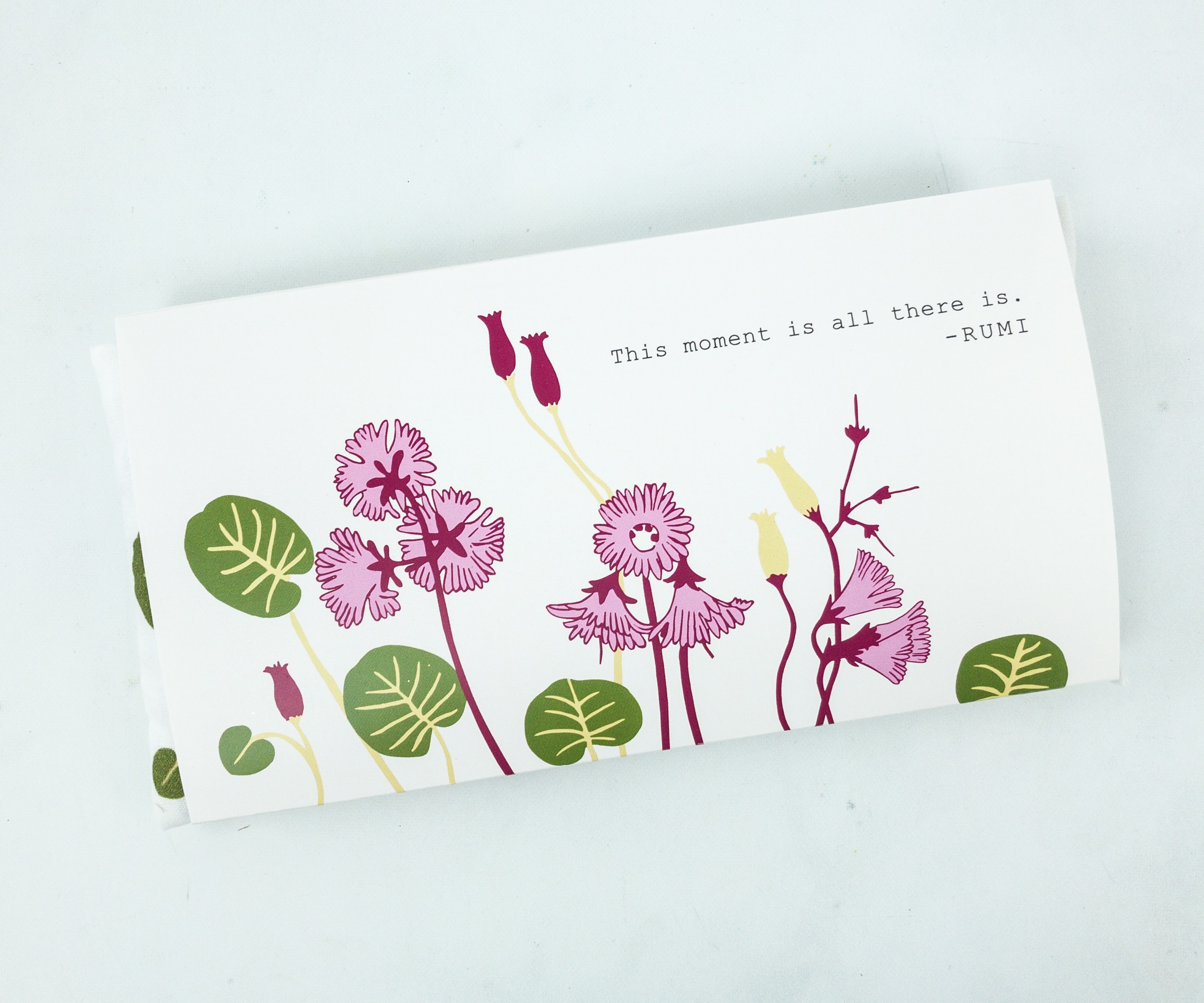 Lollia This Moment Relaxing Eye Pillow ($38) I always complain about my tired eyes, so getting an eye pillow in this box is like an answered prayer. It is a soft, scented pillow filled with lavender, peppermint, and flax seeds.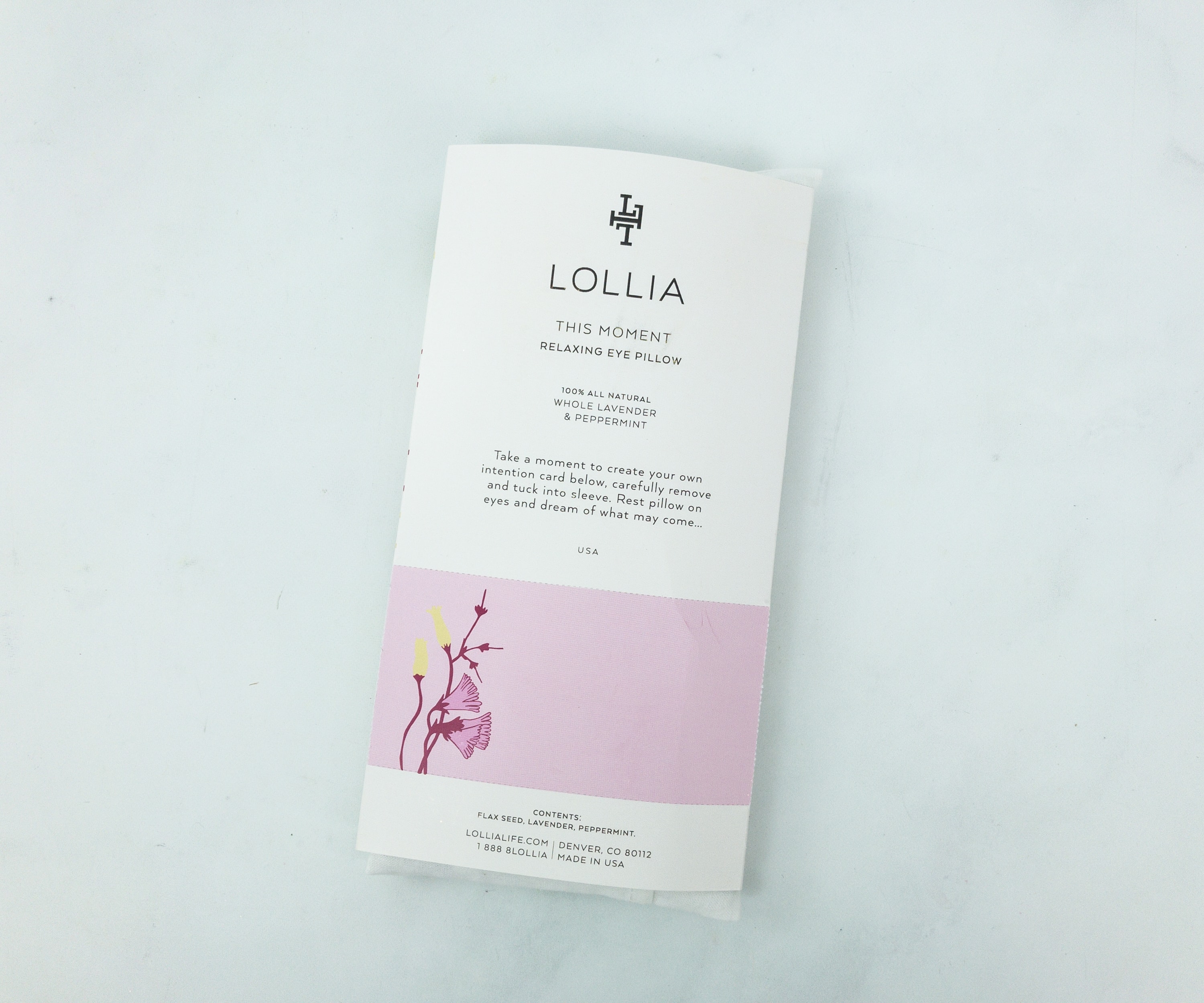 It's 100% all natural, you can also make your own intention card that you can tuck into its sleeve.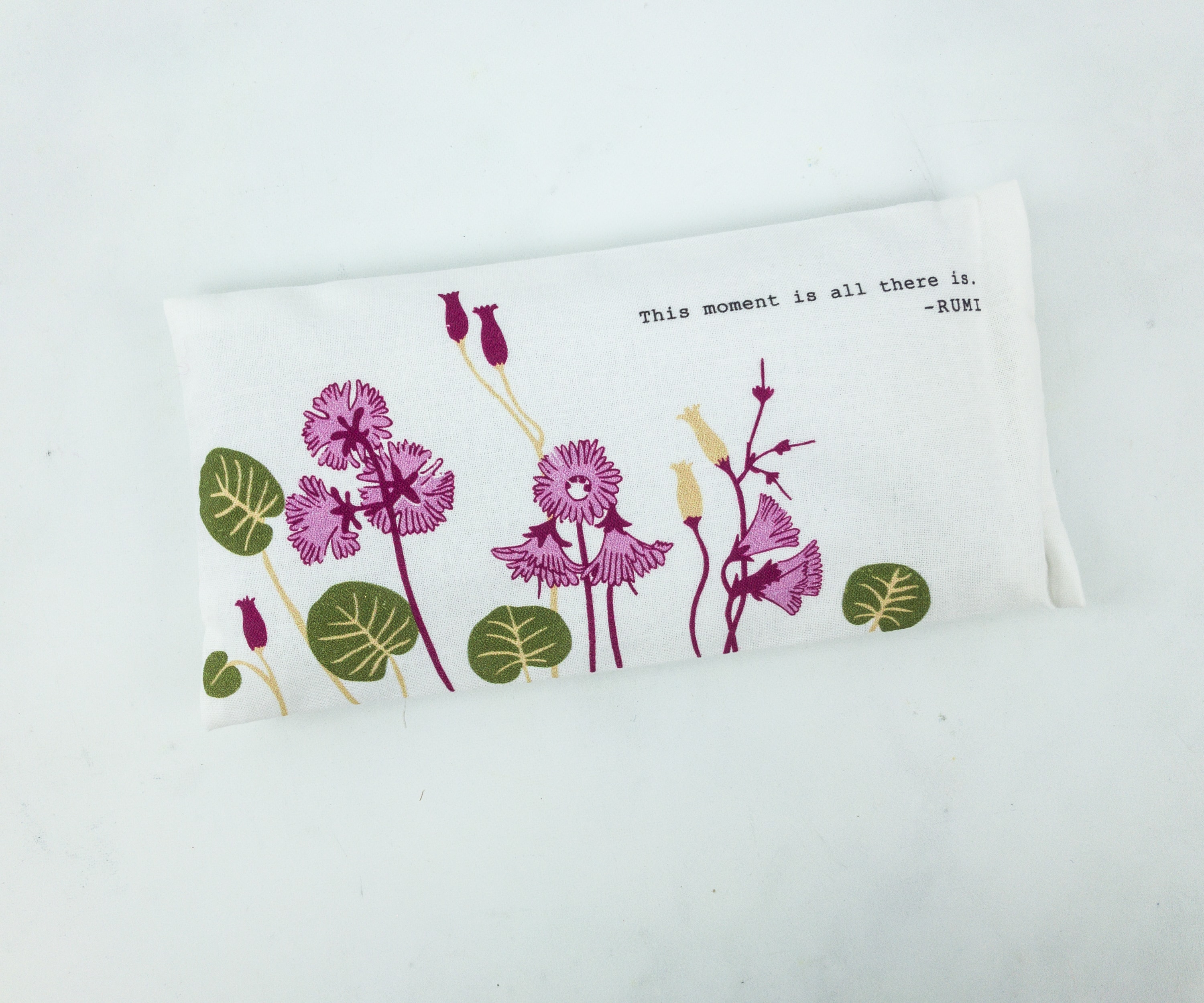 The design is simple, with some blooms and leaves. There's even a quote from Rumi.
This moment is all there is.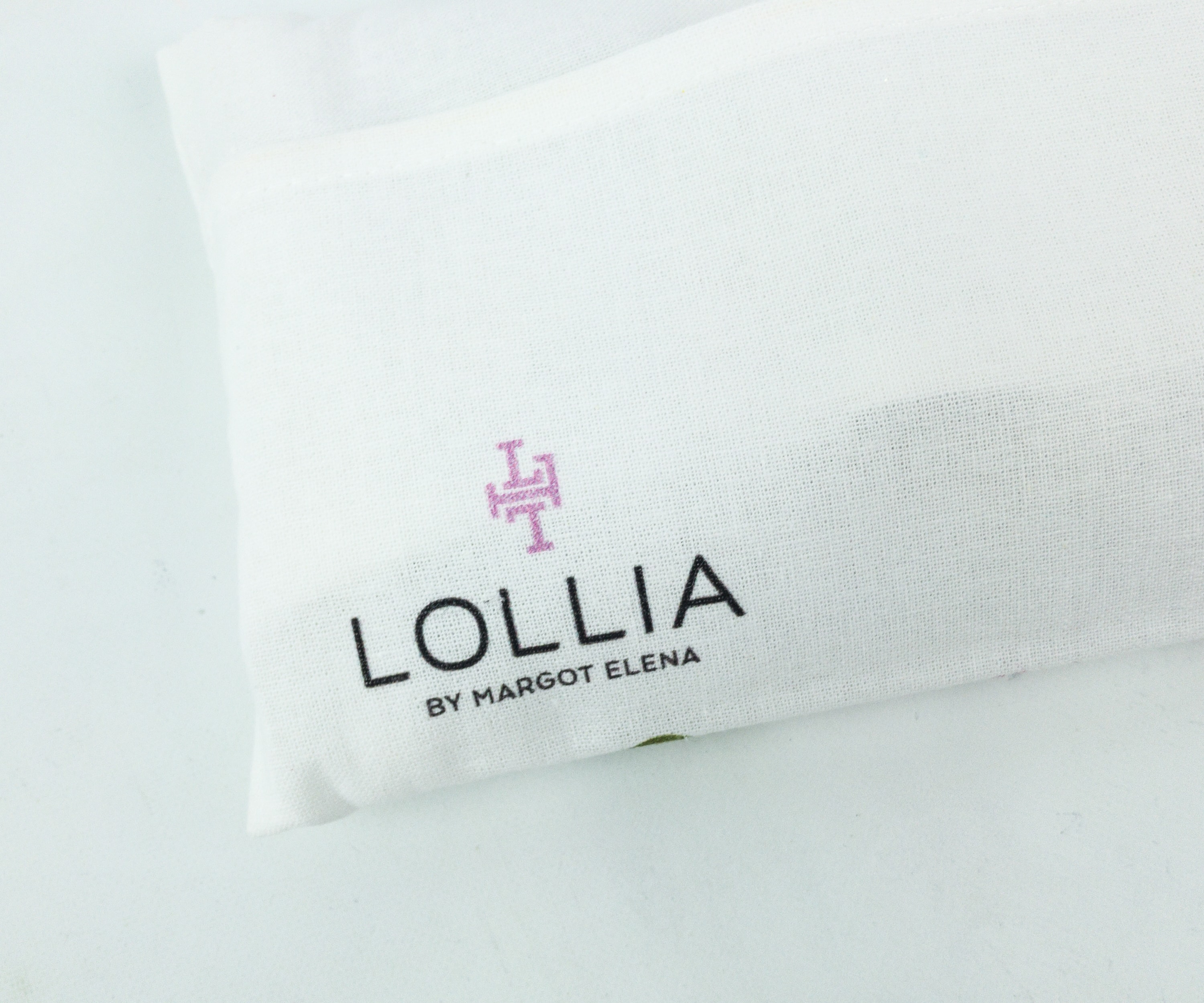 It also has LOLLIA's logo printed on it. The following morning promises a good day as my eyes are well-rested!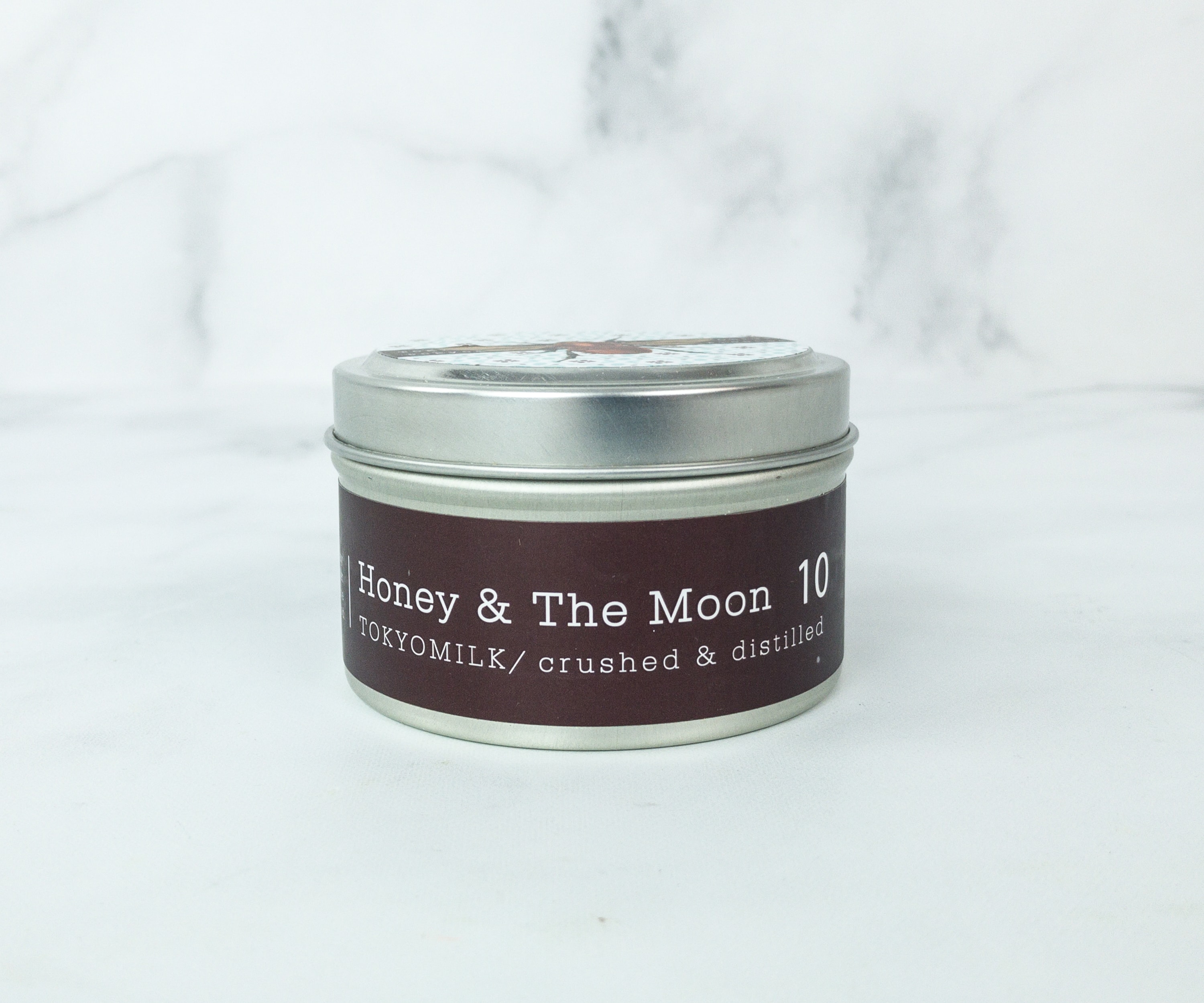 Tokyo Milk Honey & The Moon Travel Candle ($12) It's a convenient and handy candle that I can easily place inside my travel bag and bring with me in case I need to relax and calm down during a trip.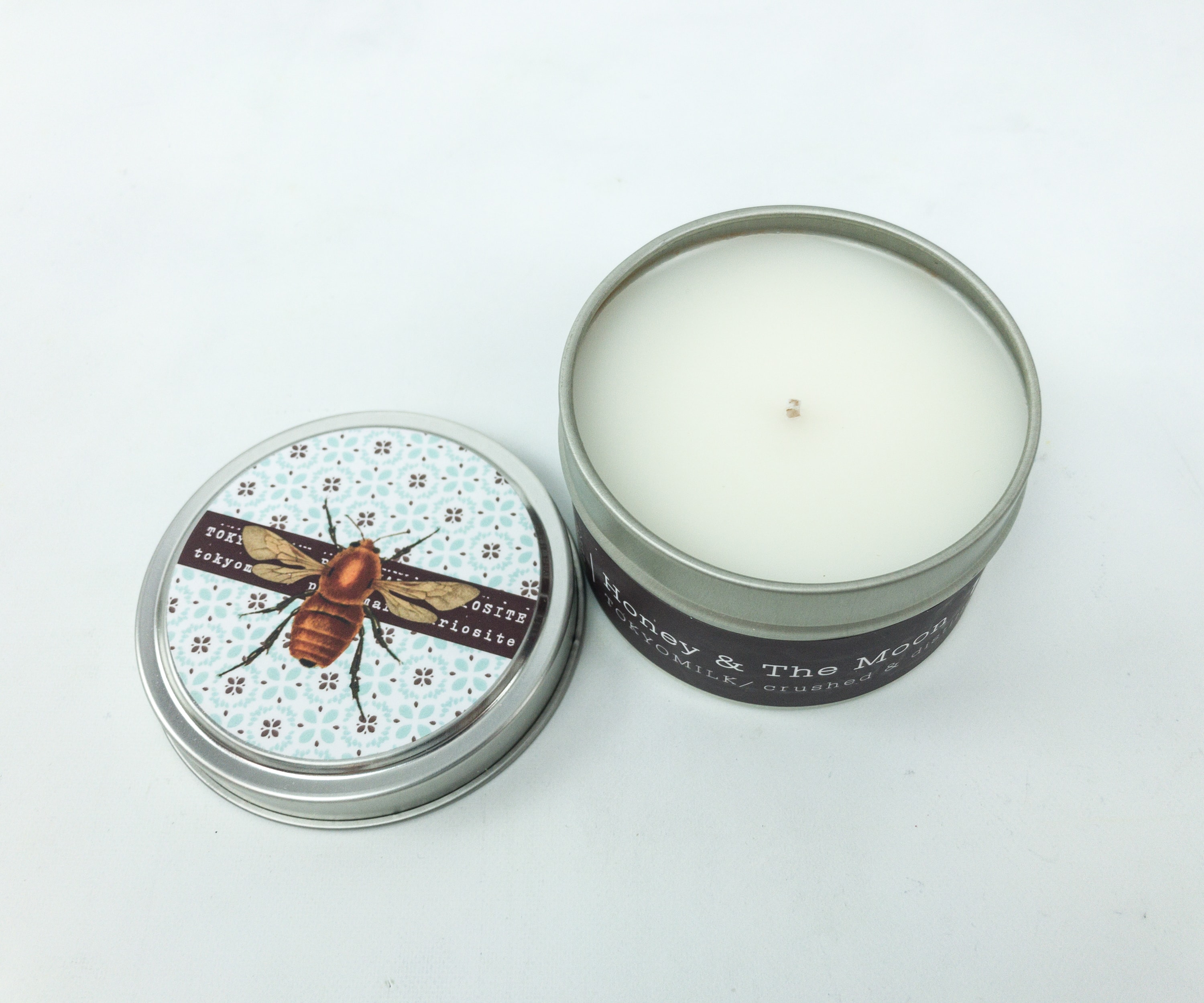 The candle is inside a metal tin with a lid. The soy wax blend smells of honey, sugared violet, jasmine, and sandalwood. What I love about travel candles is that, once you light them up in the place where you're staying, they easily become a familiar place. Also, this candle burns evenly and can last for a long time.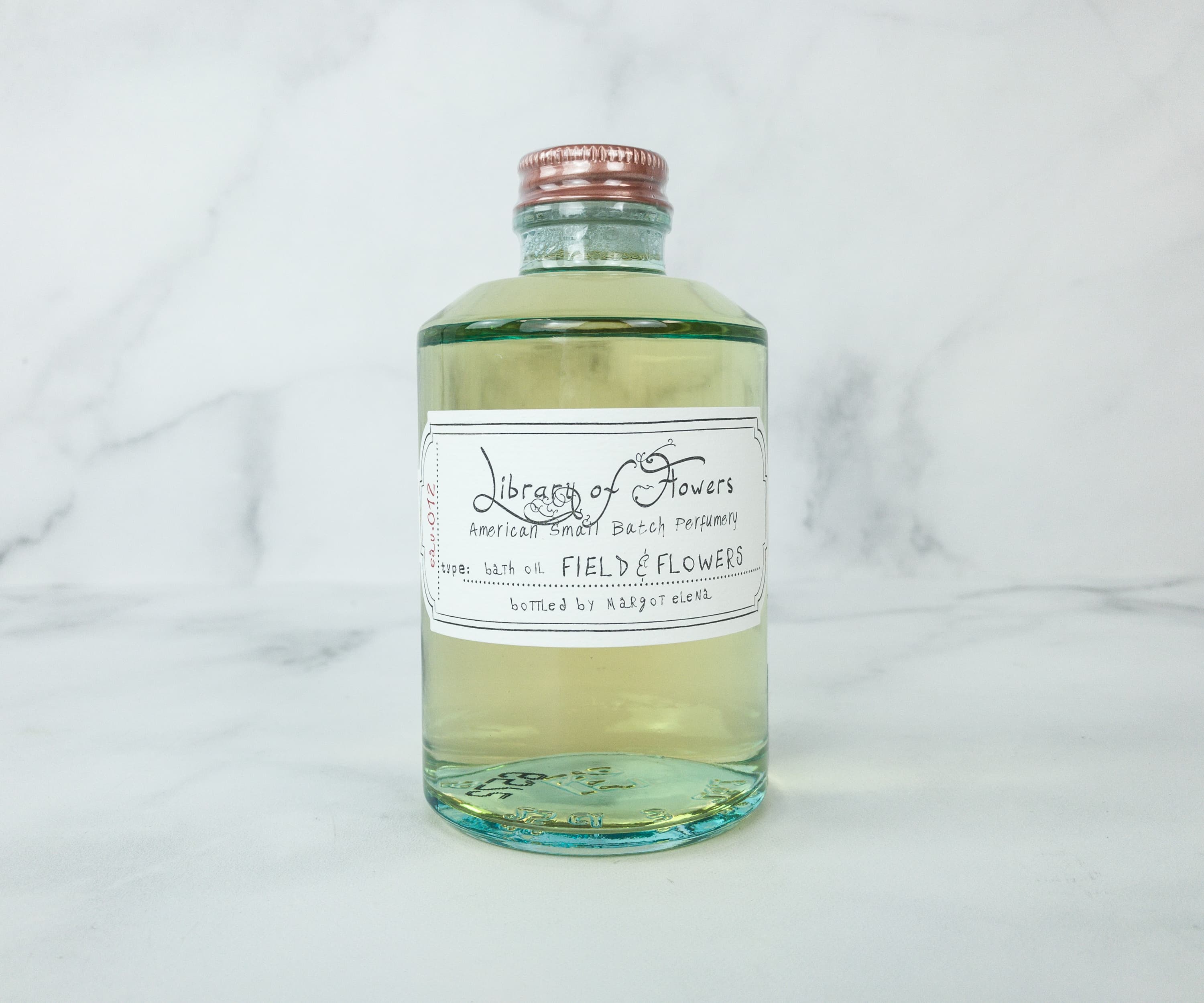 Library Of Flowers Perfumed Bath Oil ($24) Bath oils definitely give you a pleasant scent during and after bath time. It also nourishes the skin and keeps it from drying. This bath oil made by Library Of Flowers has an amazing floral scent that reminds me of the beauty of spring.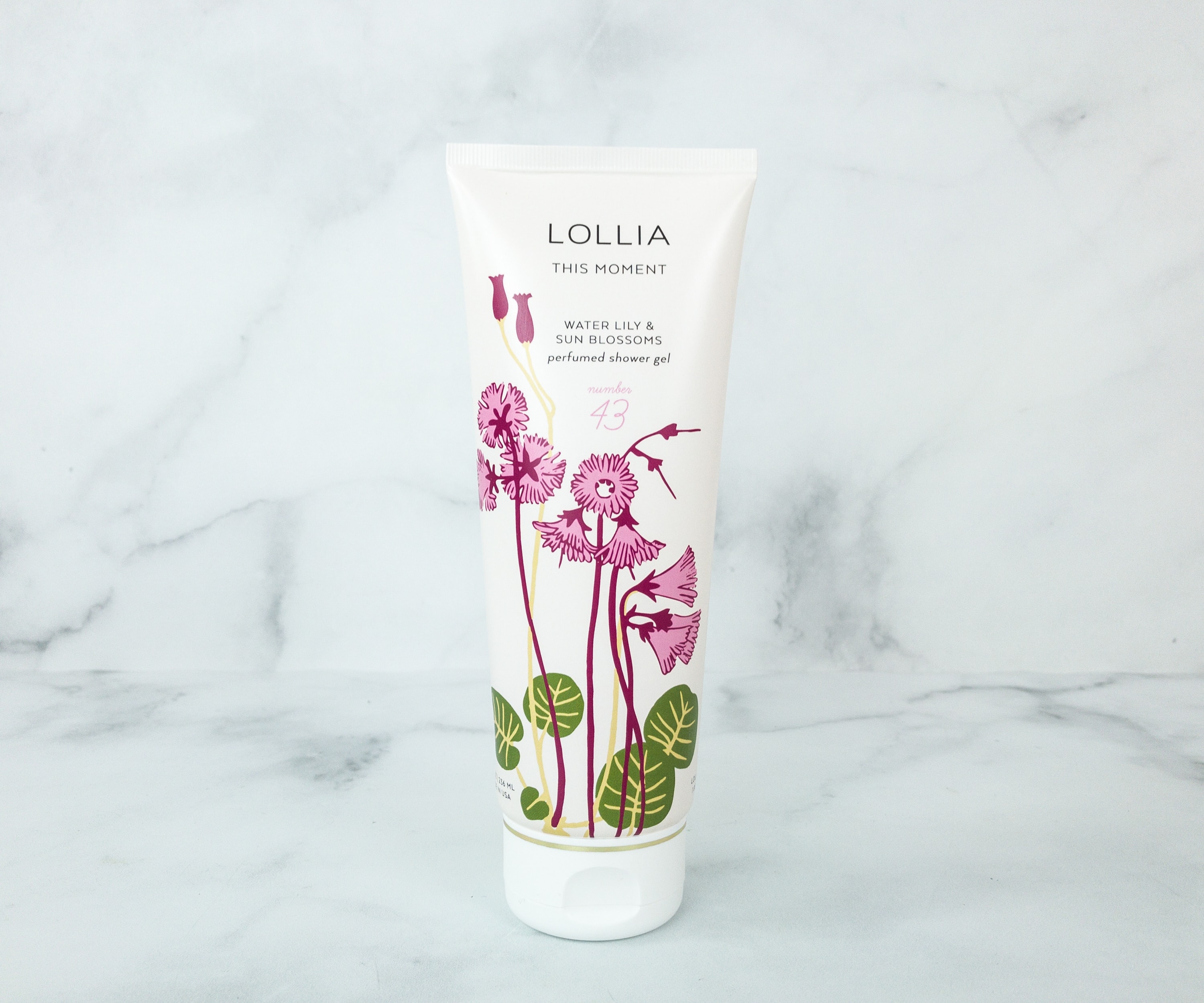 Lollia This Moment Water Lily & Sun Blossoms Perfumed Shower Gel ($22) Formulated to keep your skin refreshed and hydrated, this shower gel contains shea butter, jojoba oil, aloe, honey, and other fruit extracts. It has a sweet and irresistible scent.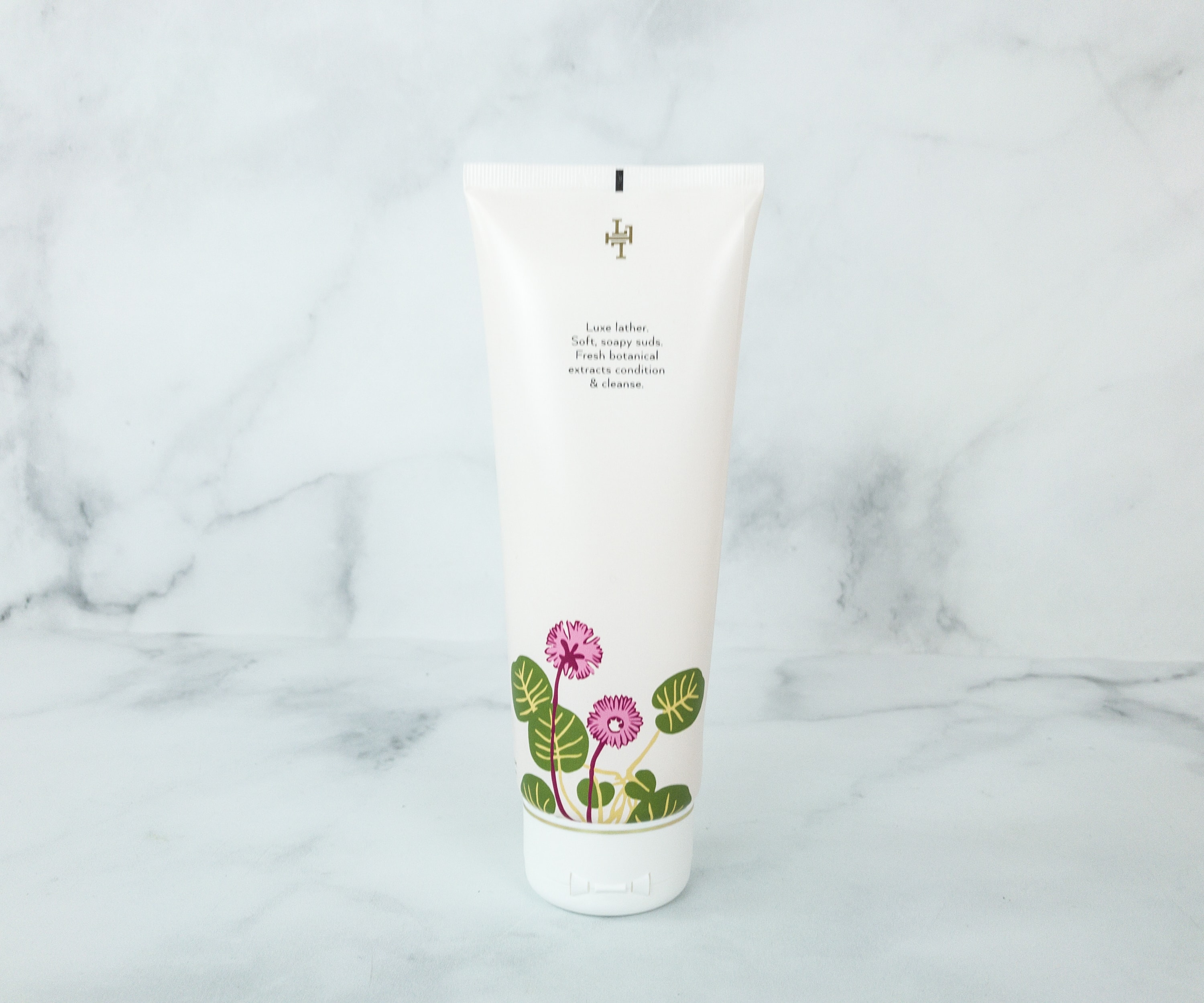 It smells like water lily and sun blossoms. It's really uplifting and, most of all, it cleanses my body thoroughly. My shower puff easily lathers with just a little amount of it.
Library Of Flowers True Vanilla Shower Gel ($22 for both this and the scrub) There's another shower gel made by Library of Flowers. This time, it boasts the sweet fragrance of vanilla.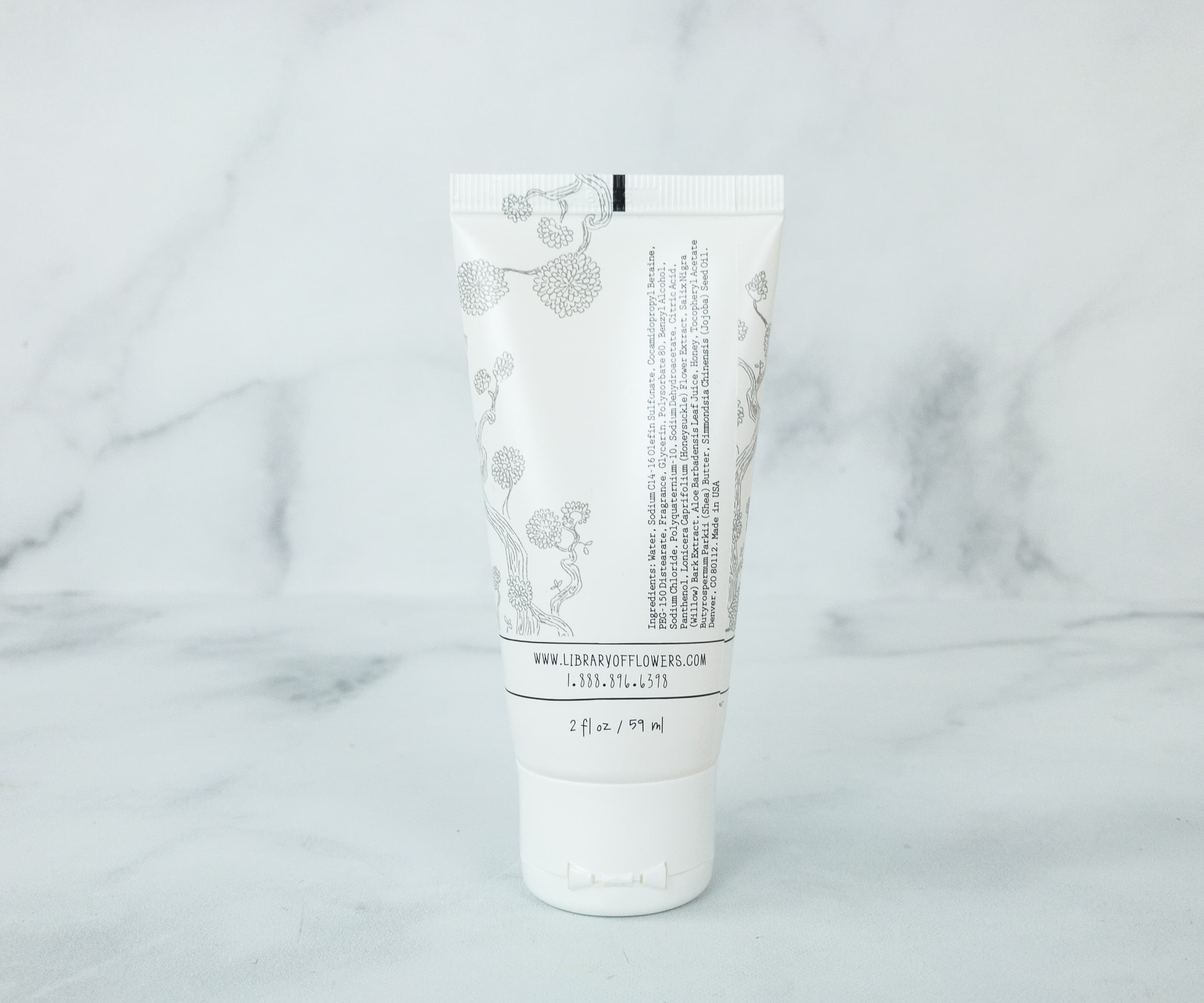 The vanilla actually came in the middle of bergamot and amber, which makes it smell amazing. The formula also replenishes vital moisture and makes my dull skin look lively. It contains shea butter that gives the moisturizing power to the gel. Meanwhile, some hints of bee balm and jojoba oil help repair the skin's lost luster, making it soft and smooth.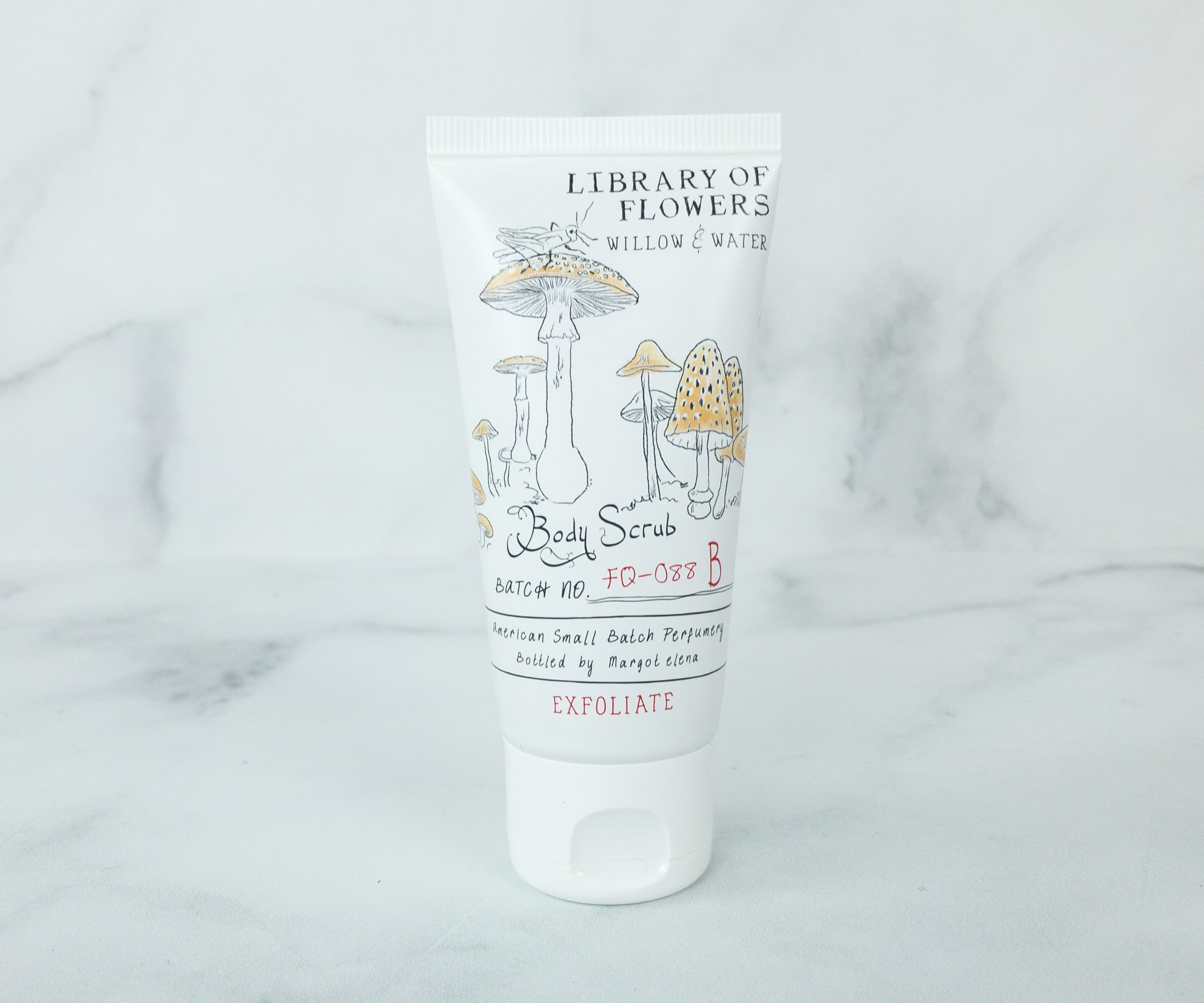 Library Of Flowers Willow & Water Body Scrub. Shower gels are awesome, but I would also like to exfoliate my skin. It's nice that they included this body scrub.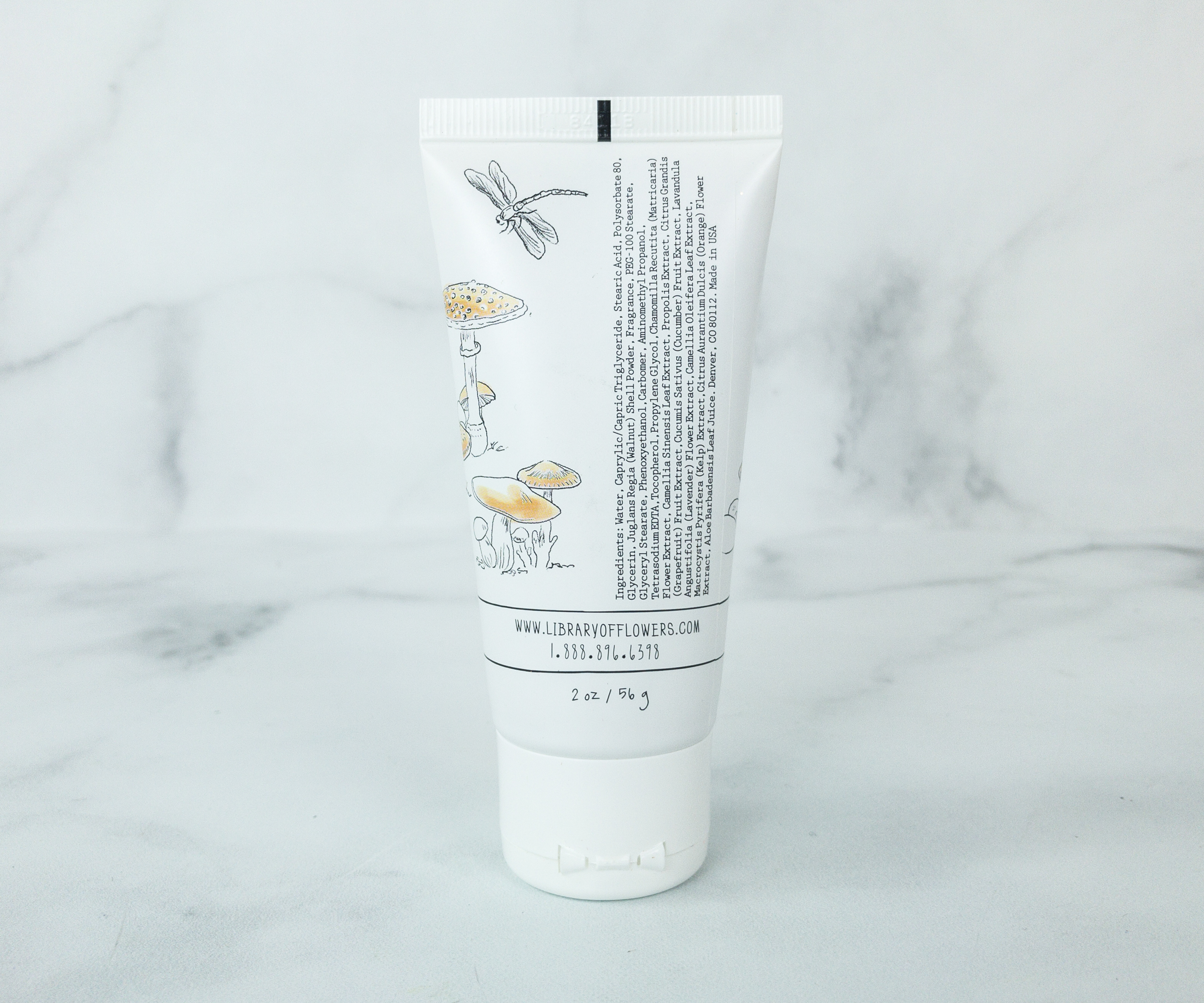 This easily removes dead skin cells and exfoliates without stripping off moisture from the skin. It has notes of cut greens, flowering lotus, and watercress, such a lovely scent that makes exfoliating more enjoyable.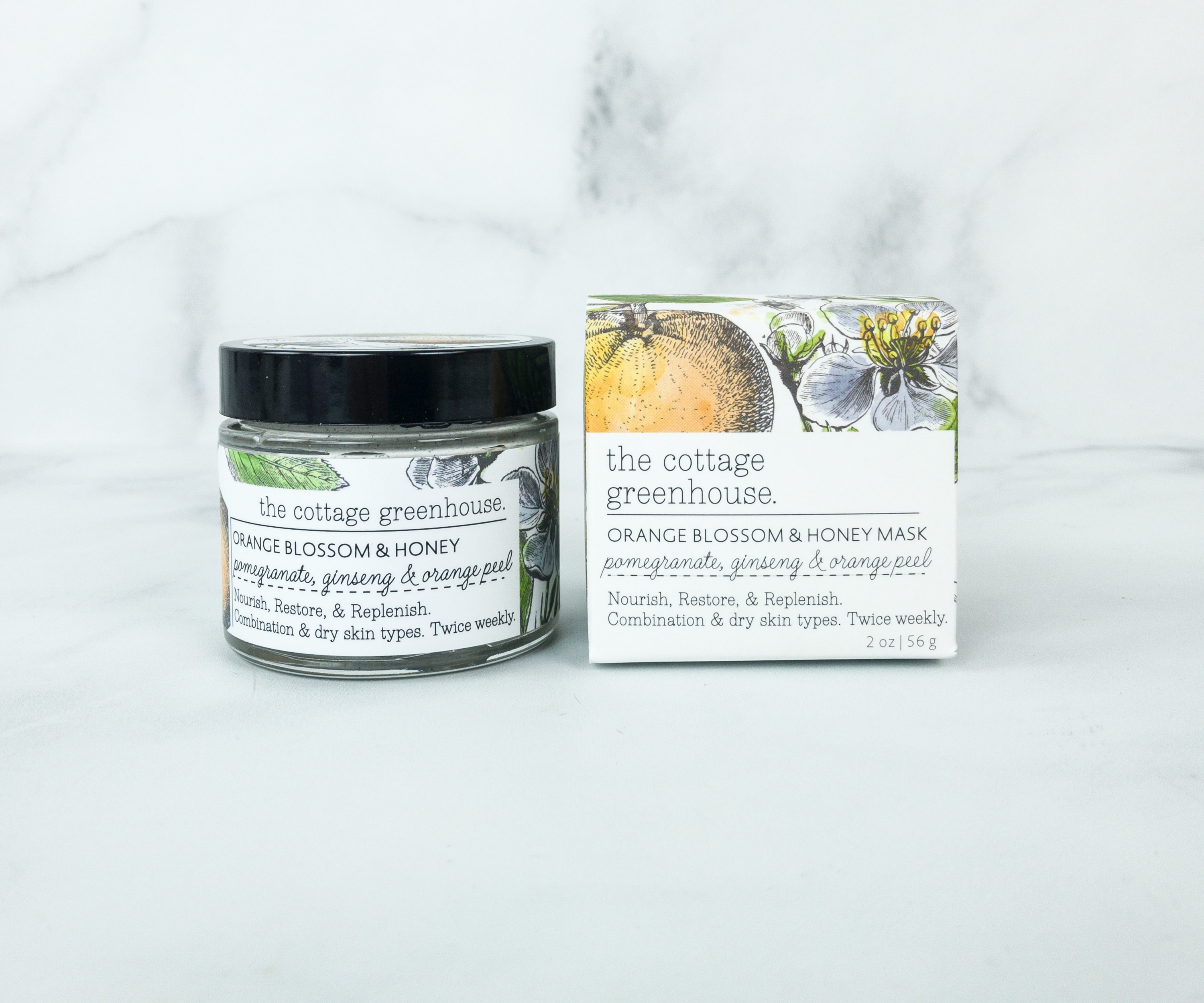 The Cottage Greenhouse Orange Blossom & Honey Mask ($30) Made with simple and clean ingredients, this mask is gentle and creamy so you'll want to use it more often than it's intended to. It contains pomegranate, ginseng, and orange peel, plus blueberry seeds that lifts away residual oils and impurities off your skin.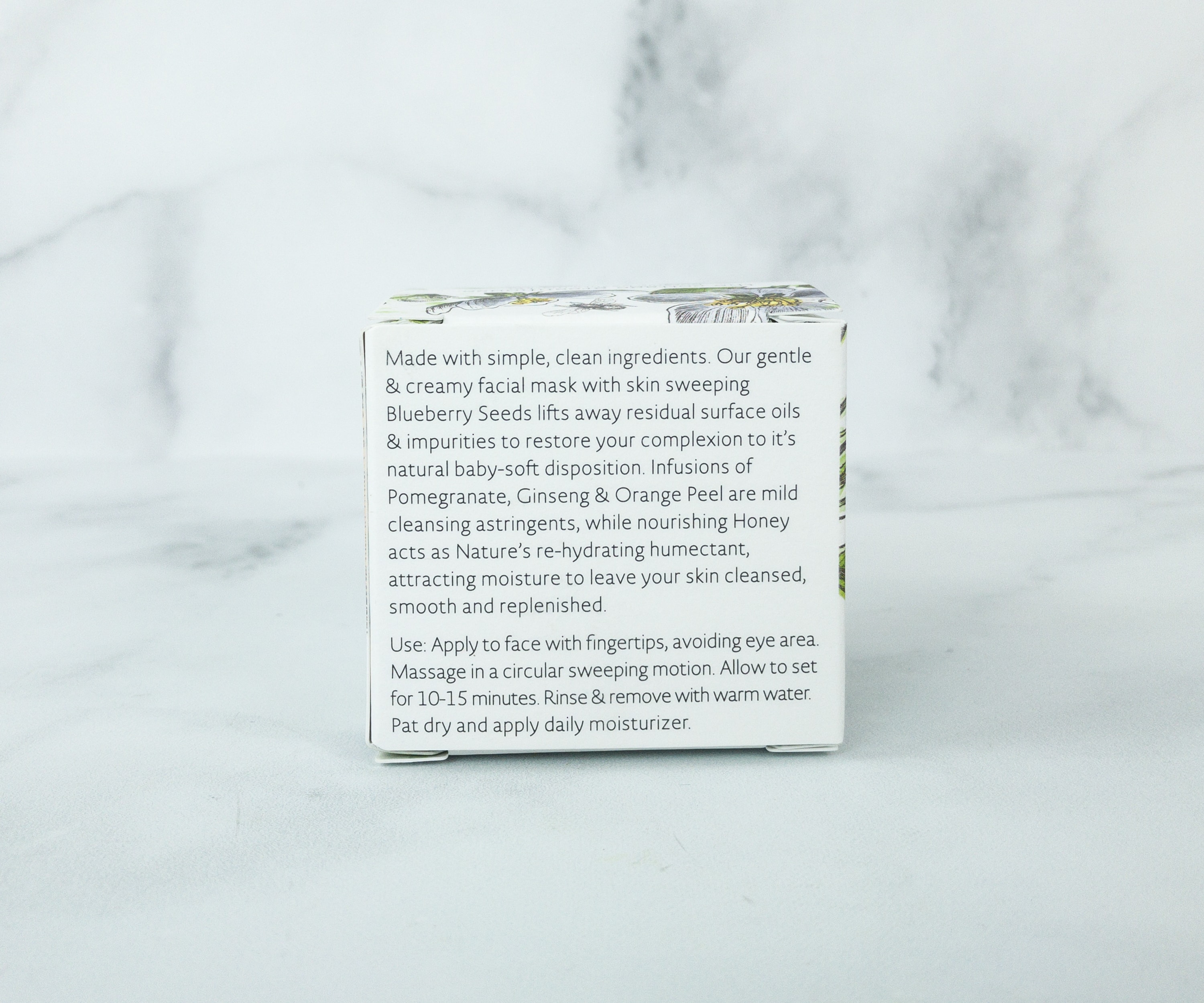 To use, just apply on your face using your fingertips, then massage in a circular, sweeping motion. Allow to set in 10-15 minutes, rinse and remove with warm water, then pat dry and apply moisturizer.
It can be used for combination or dry skin types. The suggested use is twice a week. I like the cleansed and smooth feeling after.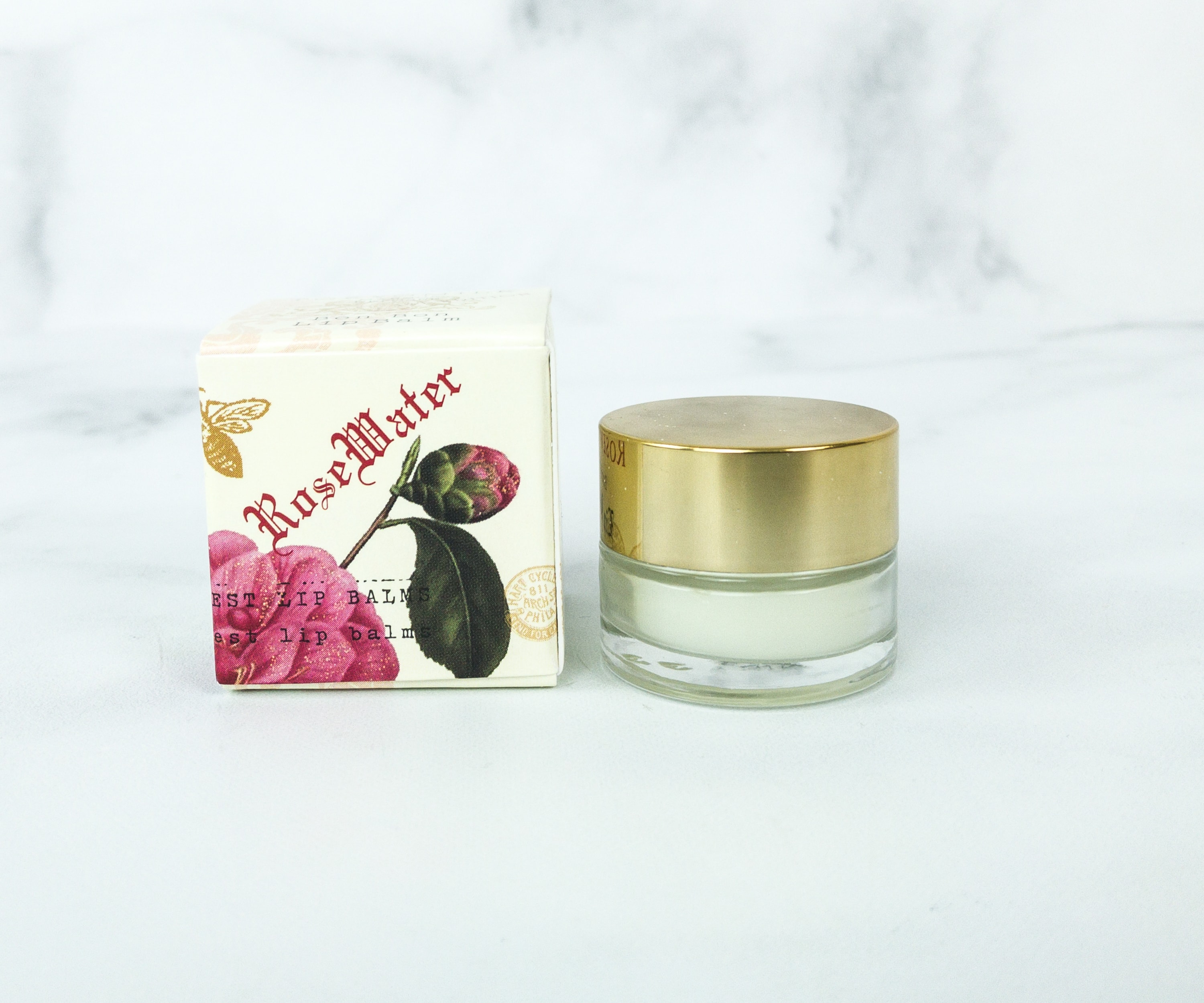 Tokyo Milk Rose Water BonBon Lip Balm ($10) To combat dry and chapped lips, they added this moisturizing lip balm in the box. The scent is lovely, like sugared rose petals mixed with apple blossoms. However, I've already received this lip balm a lot of times!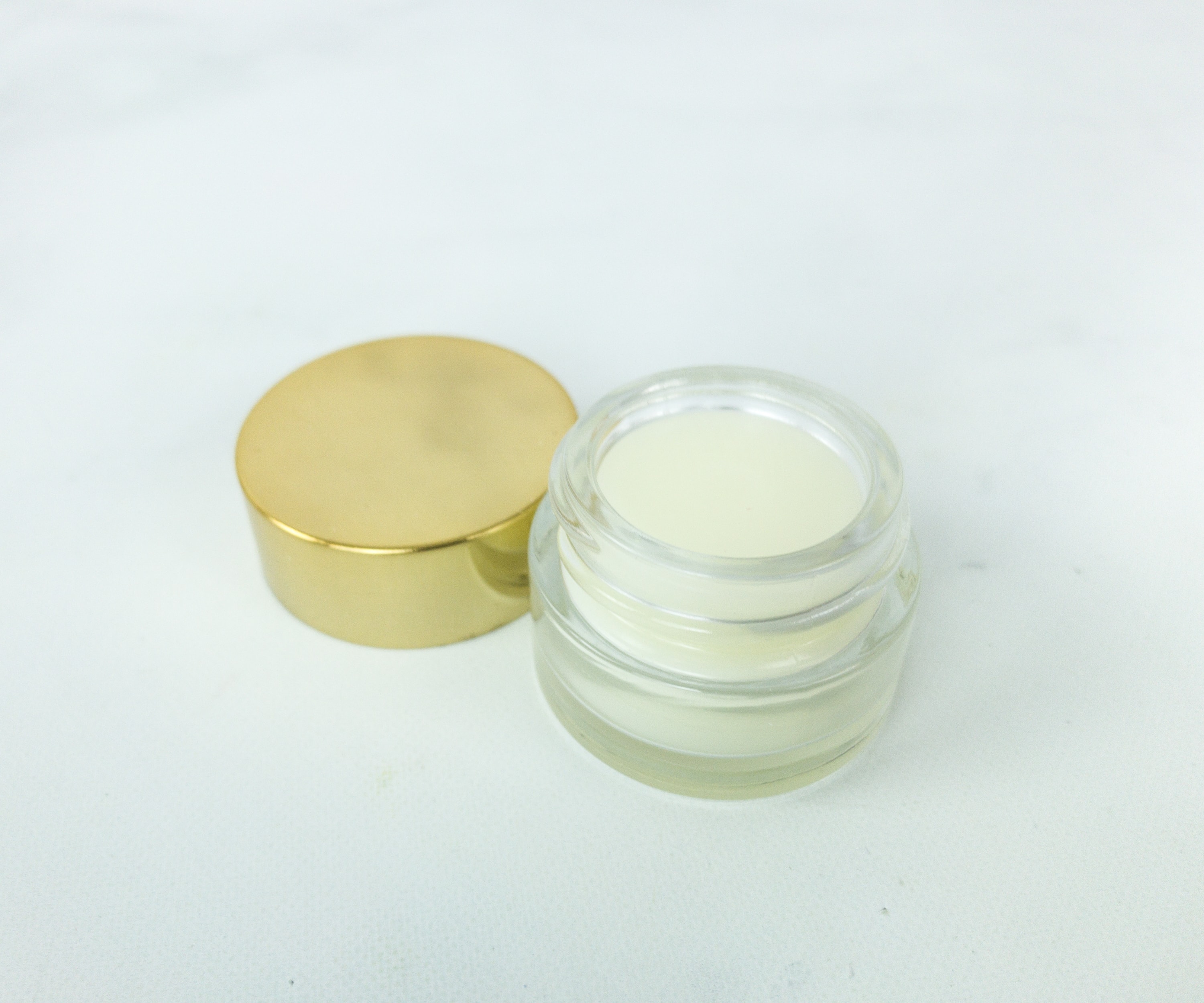 The balm is made of sunflower seed oil, beeswax, vitamin E, aloe vera, and shea butter.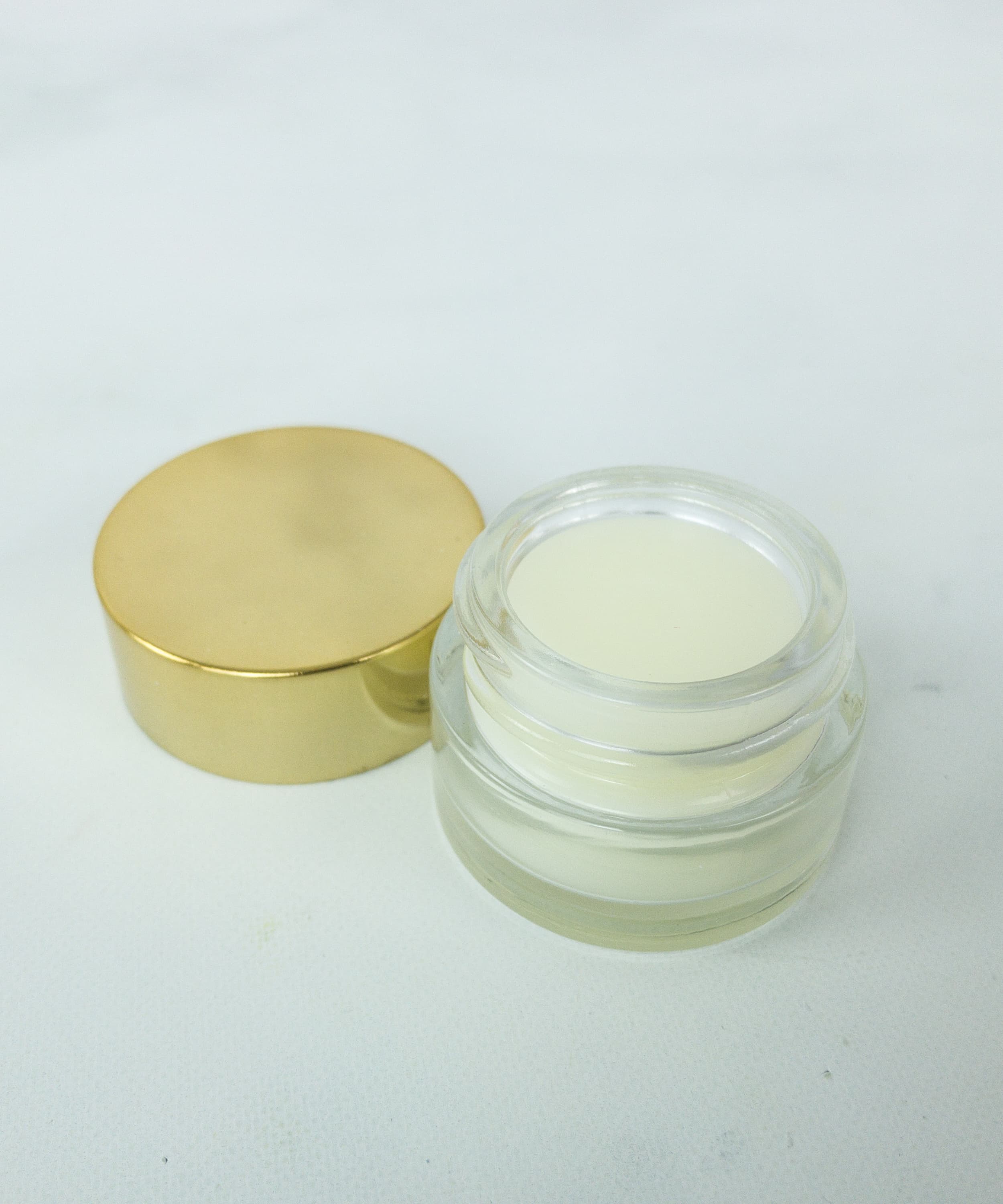 It leaves my lips soft and supple. It doesn't feel heavy or sticky either.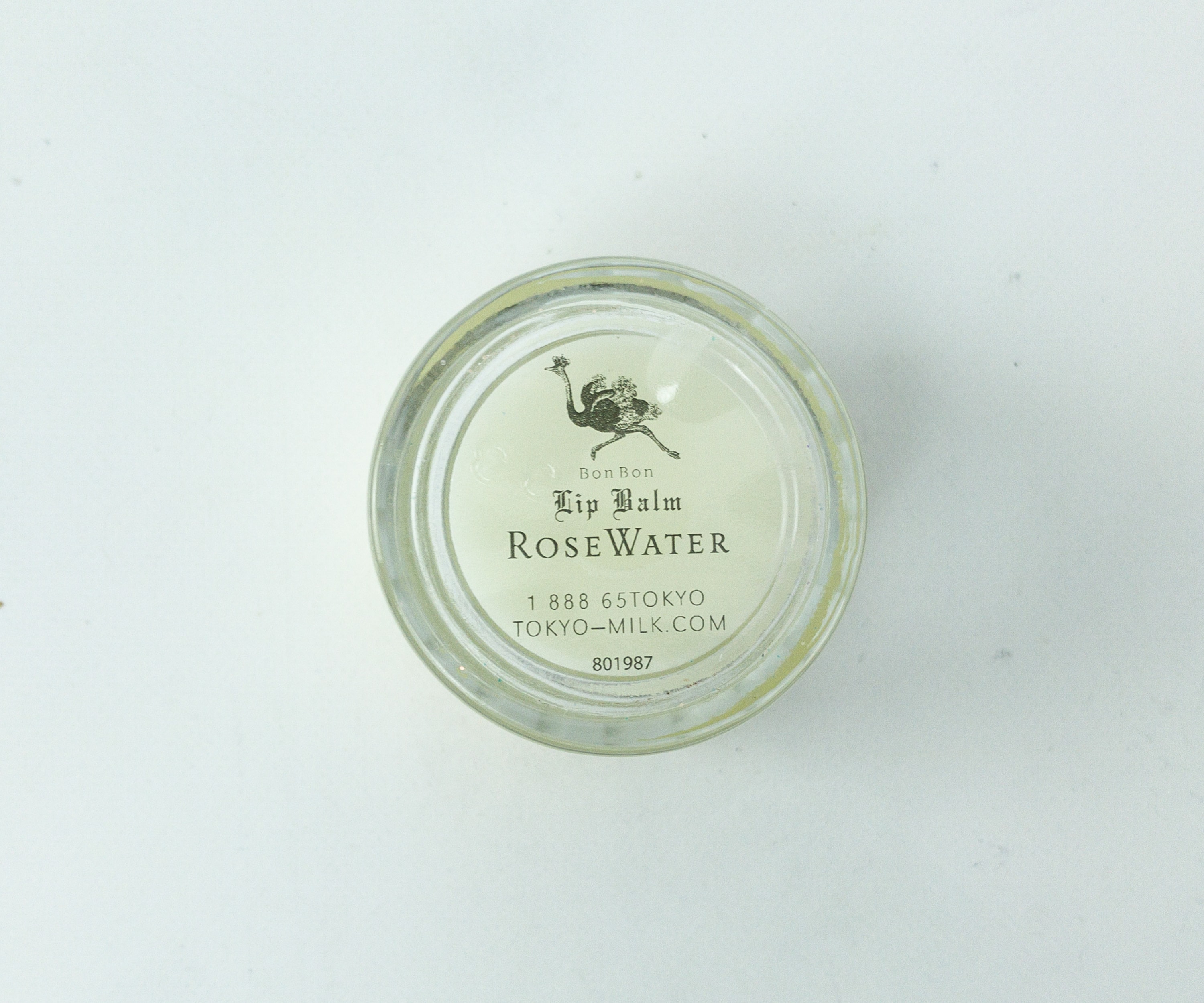 The label can be found at the bottom of the container.
The Green Cottage Carrot & Neroli Shea Butter Handcreme ($24) No more rough and dry hands for me, thanks to this hand cream. I'm in a constant search for moisturizing hand creams and this came just right in time for spring.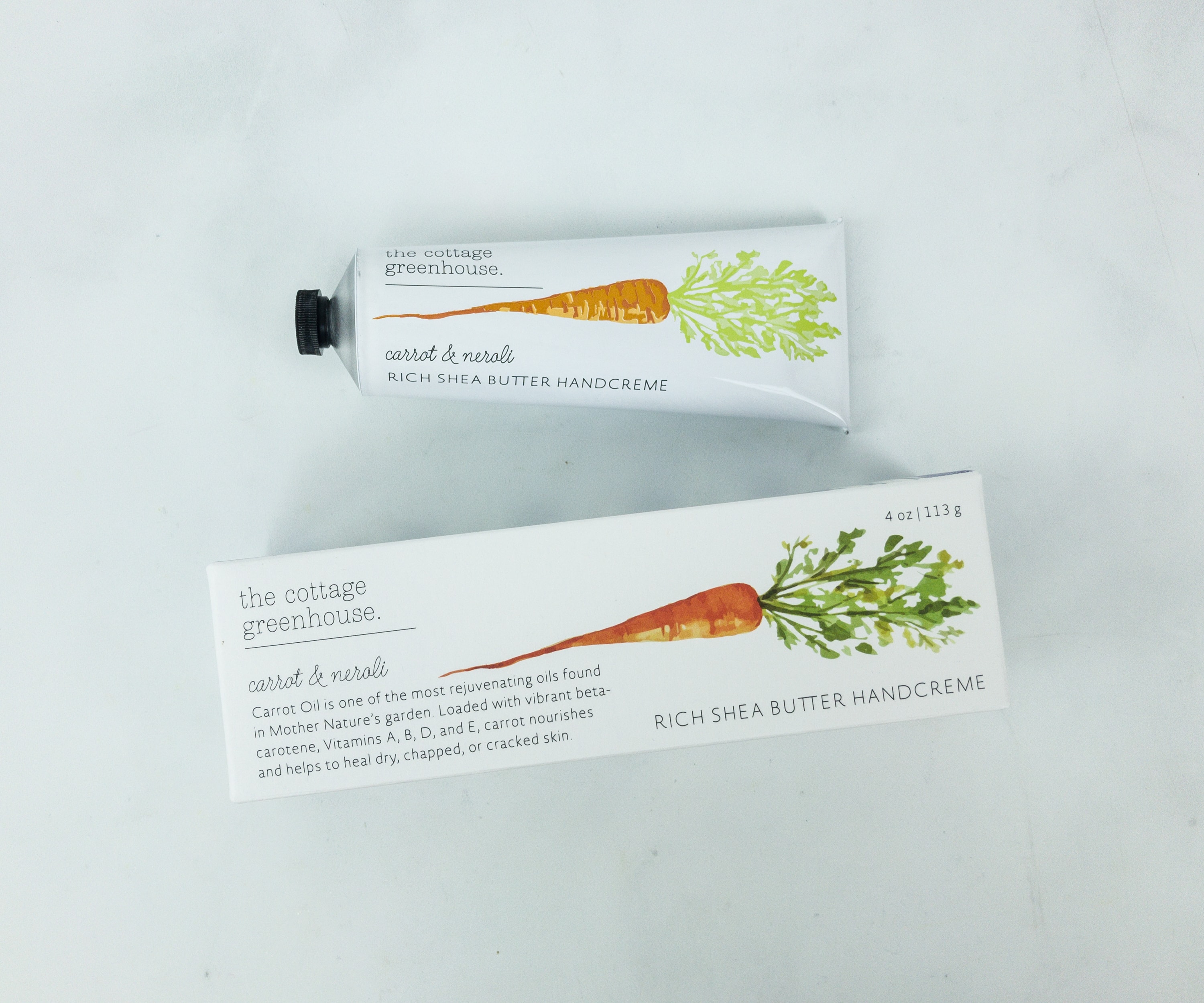 Its main ingredient is carrot oil which is packed with beta-carotene and vitamins A, B, D, and E. The cream is rich yet fast-absorbing. It doesn't leave a residue either.
Aside from carrot oil, it also contains avocado butter, shea butter, and kale extract. The formula is paraben-free, gluten-free, and vegan.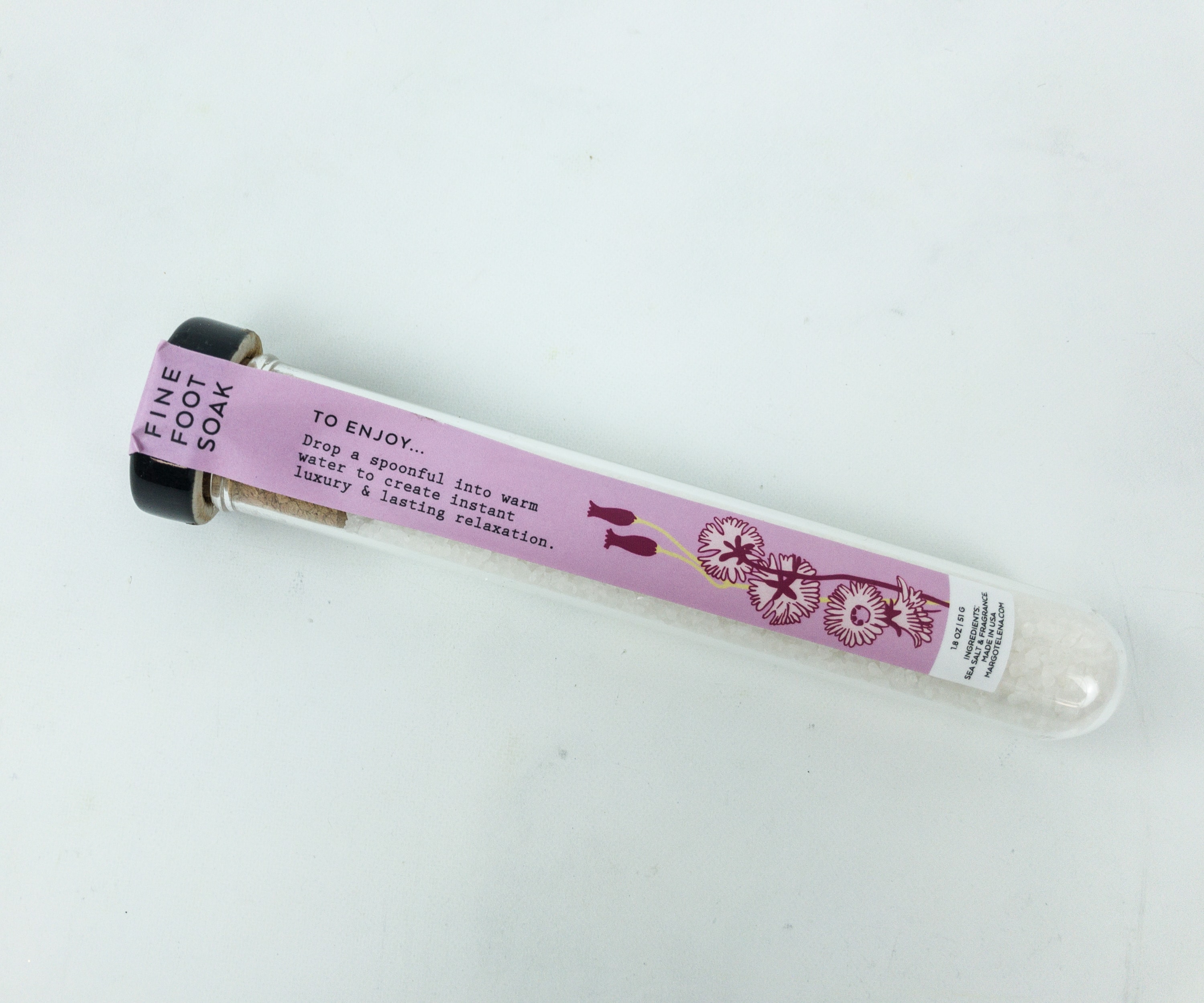 Margot Elena Lollia This Moment Fine Foot Soak ($8) Lastly, they included a foot soak because, honestly, our feet deserve some love too and we tend to forget about it. The foot soak comes in a cute container, it's like I will be brewing something out of the lab.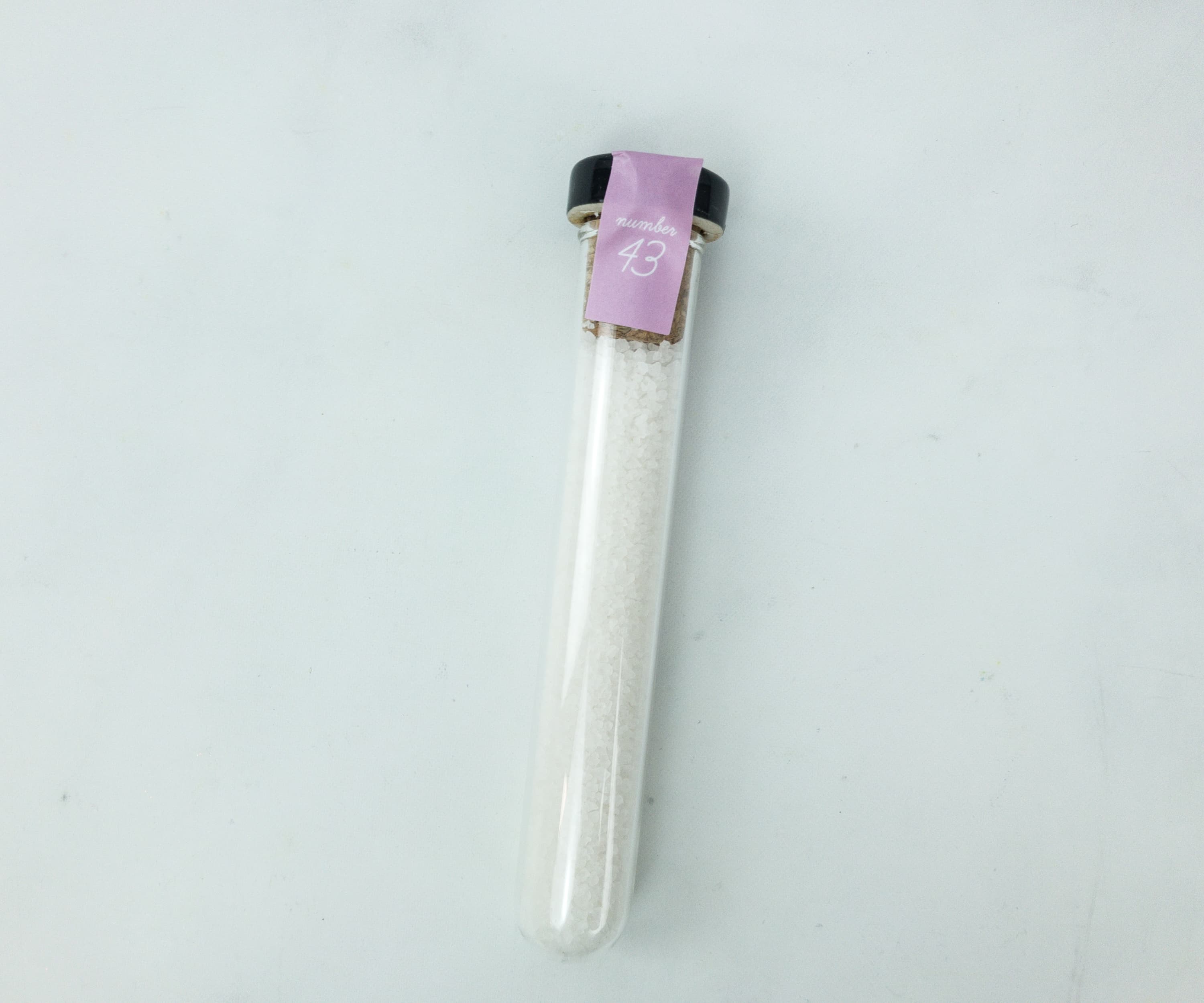 It is made of sea salt coupled with the fragrance of water lily and sun blossoms. To use, drop a spoonful into warm water, then soak your feet and relax.
Spring is synonymous to new and beautiful beginnings, and this box became a nice reminder for that. However, it still lacked a bit of a wow factor even though it has high value. Also, I've received the bonbon lip balm many times already in other boxes! It's nice and I like lip balms, but it would have been better if they just introduced something new instead. Still, there are many useful items in the box like the shower gels and hand cream. It's going to be a long wait again for the next box, and I'll be indulging in these goodies until then!
What do you think of this quarter's Margot Elena Discovery Box?
Visit Margot Elena Discovery Box to subscribe or find out more!