Stitch Fix is a personal styling service. Your stylist will send you 5 pieces based on your profile for you to try on at home and hopefully fall in love with. There are no coupons for Stitch Fix but if you hit the jackpot and keep everything, you save 25% on your whole fix (read below for details).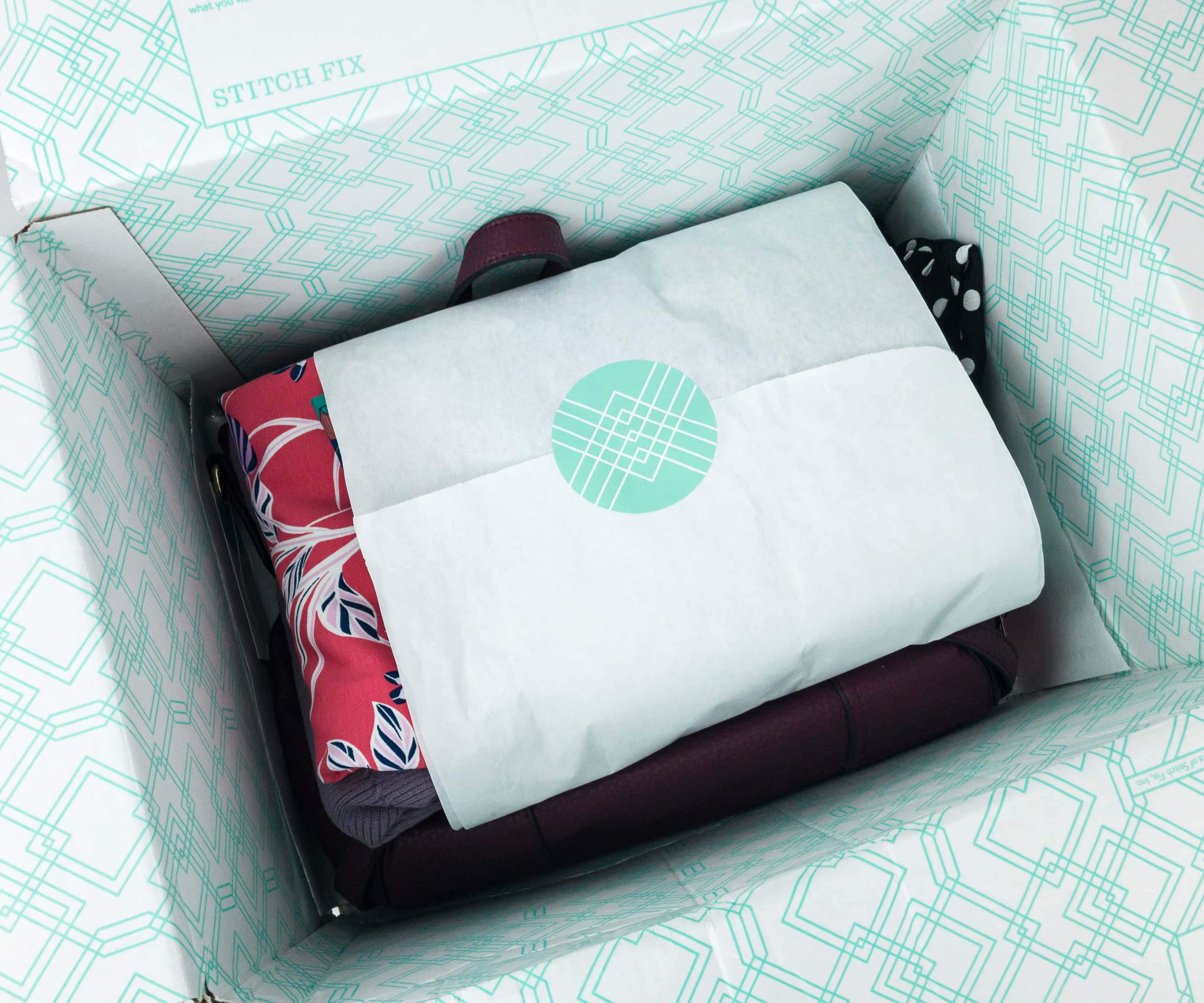 Here's how Stitch Fix works: fill out your style profile! This includes style, budget, what you're looking for, and you can get as detailed as you want with the notes to your stylist. It really really does help to provide notes to what you're seeking, and a Pinterest board if you have one!
The styling fee is so worth it – I never go clothes shopping anymore. I just wait for my fix! If you keep everything you get a 25% discount, so it pays off to be specific on your style profile. You will check out and get charged to your Stitch Fix account. Return the pieces you don't want in the prepaid mailer (free shipping!).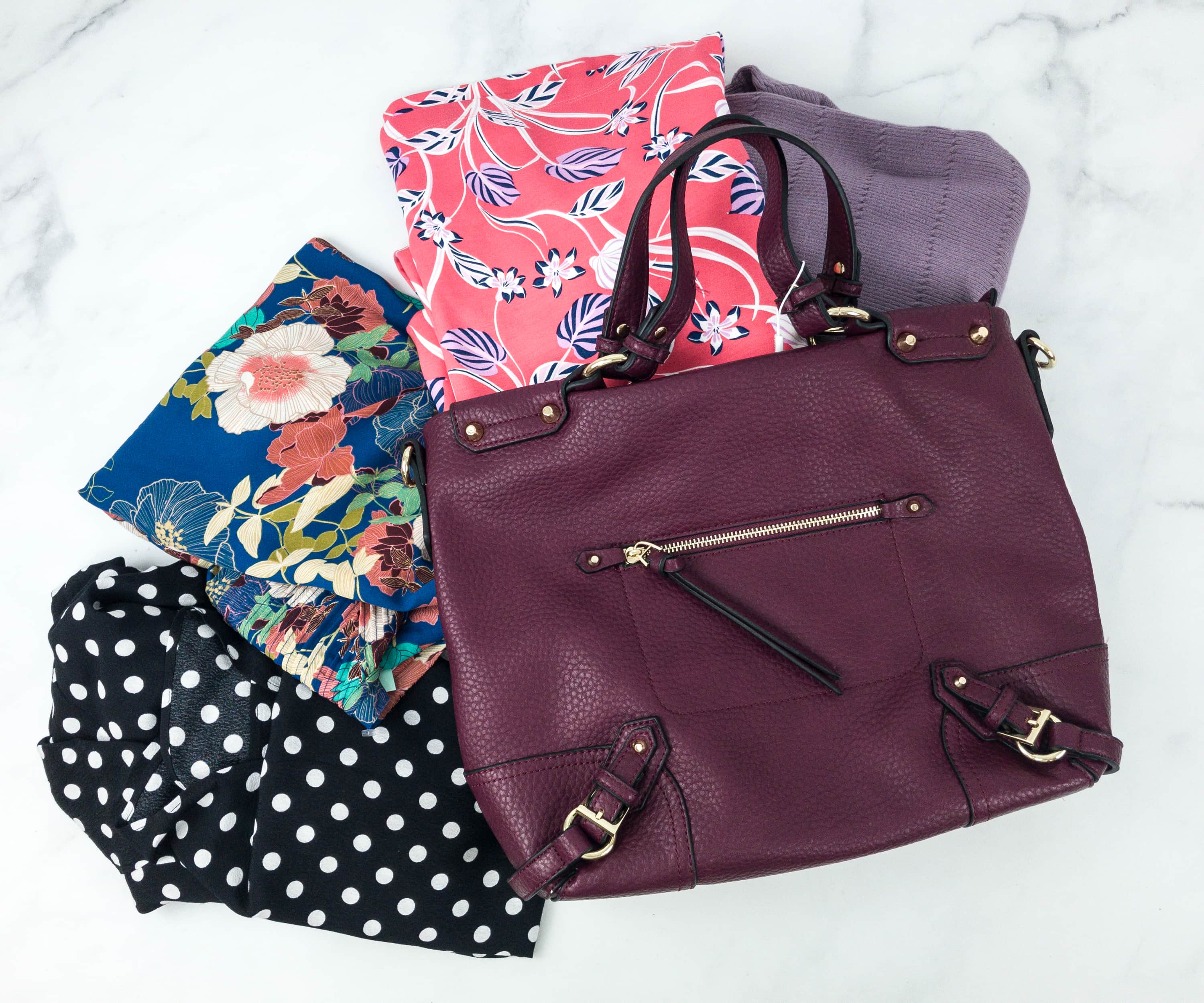 Everything in my March 2019 fix.
Your return mailer is tucked right into the box. The styling fee for each box is $20, and shipping is free both ways. I put my return items out with the rest of my outgoing mail – couldn't be easier.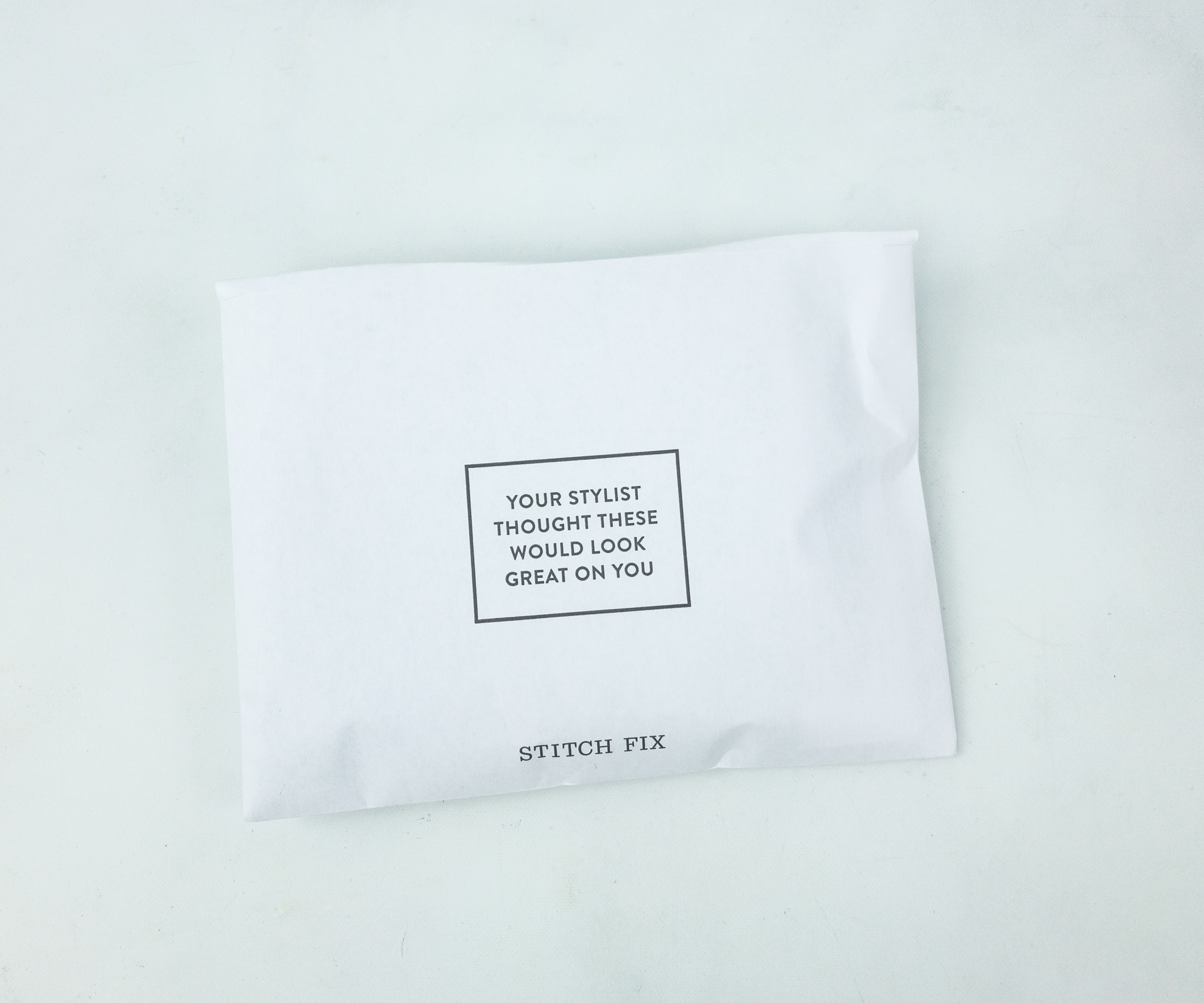 Stitch Fix has also included an envelope containing suggestions from a stylist.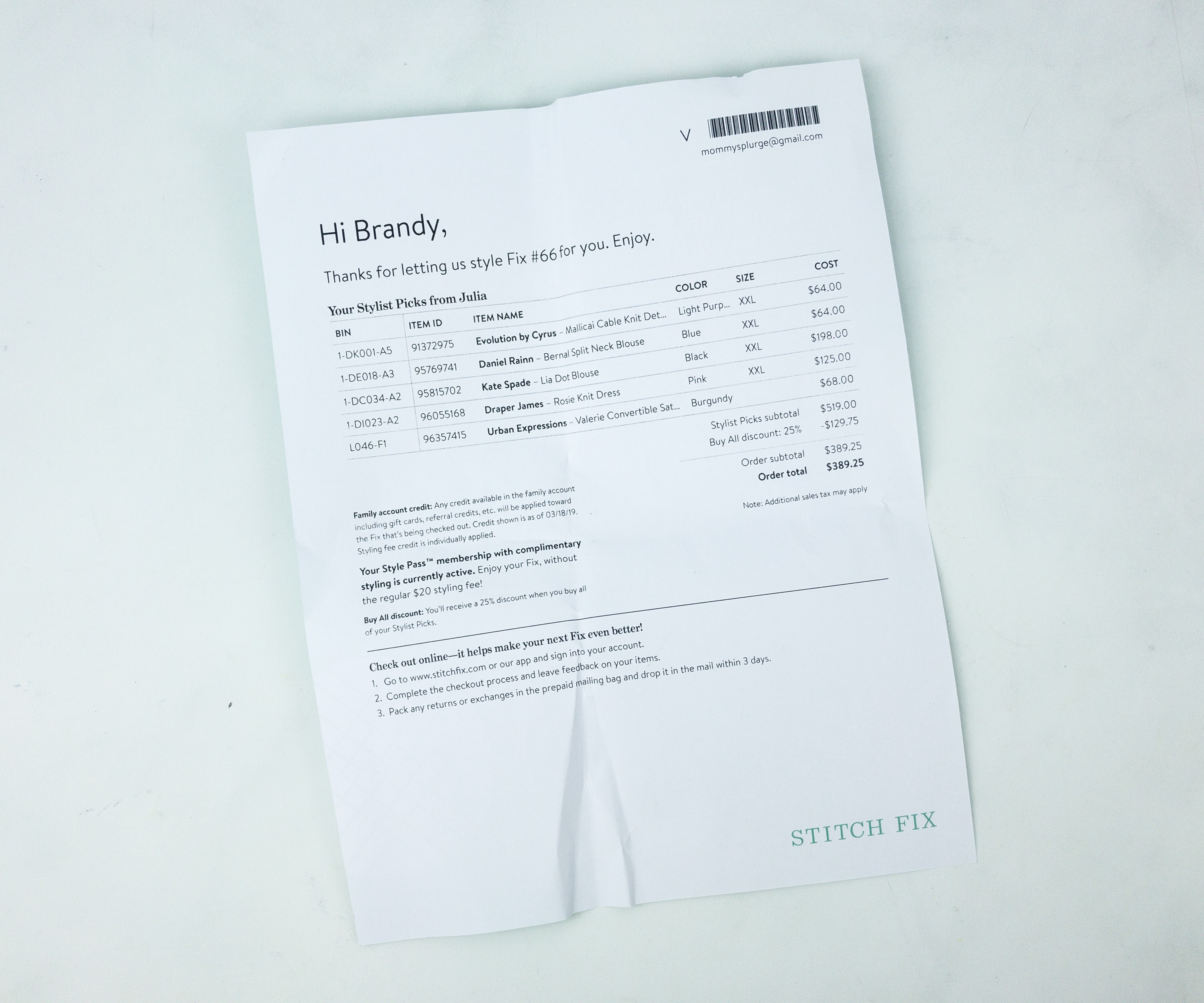 You will also receive a separate paper with a list of your items. You'll be charged a $20 styling fee and shipped five items to try on at home. If you keep anything your styling fee will be applied to your order, but if you don't, you will pay the $20 fee.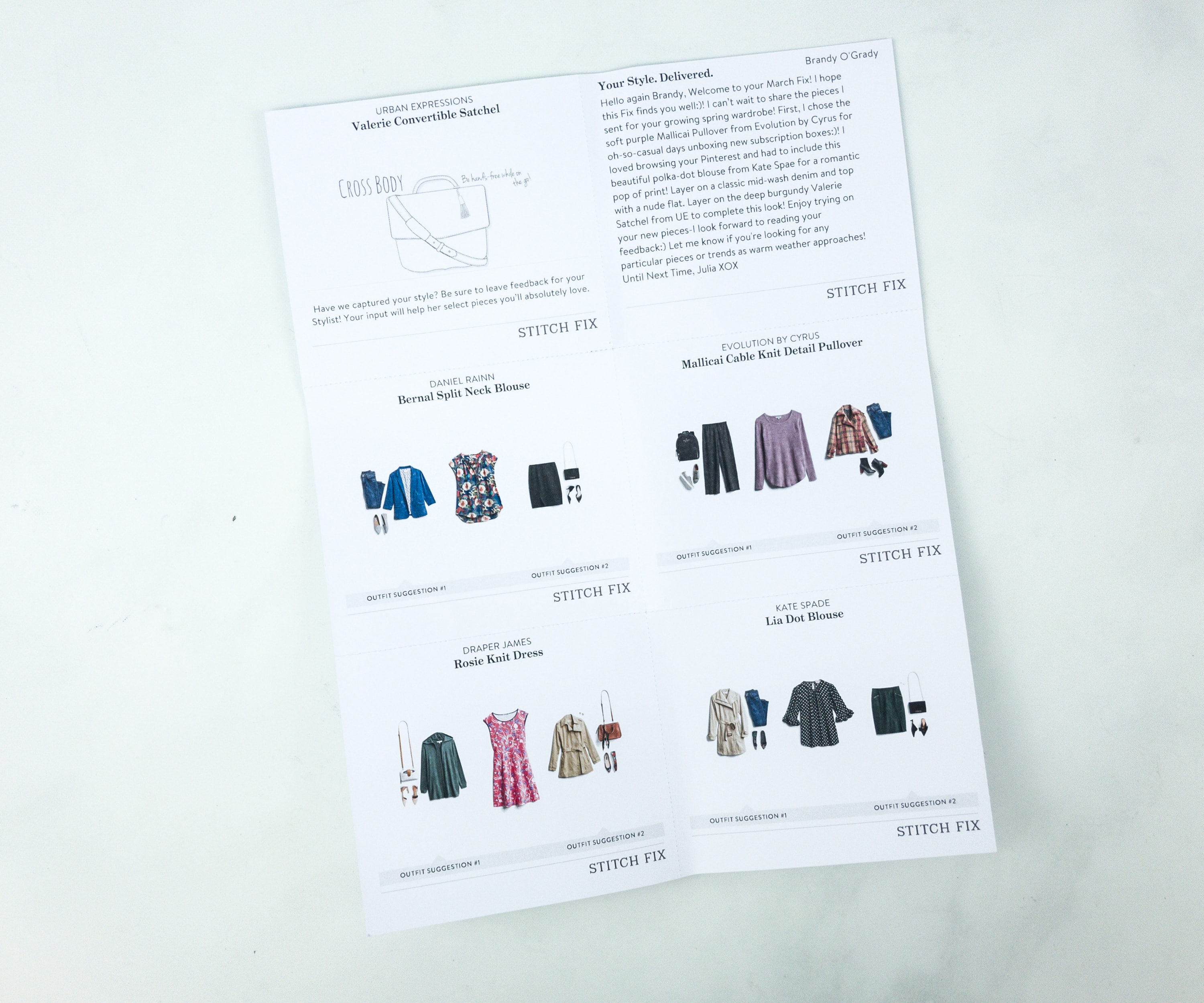 The set of styling cards has suggestions on how to wear a particular item. The styling cards have changed a bit – before they showed a dressier and less dressy version, now they're featuring multiple sets of accessories to pair with the garment, or 2 entirely different looks, but not necessarily dressed up and dressed down.
I find the styling cards very helpful. I am not a naturally good-at-fashion person and these help a LOT. Even if I don't keep the pieces I use them as inspiration – like my own personal fashion editor!
Urban Expressions Valerie Convertible Sachet ($68) This satchel in burgundy is big enough to hold my necessities. It's 14.5″ long, 12″ tall and 5″ wide. I am a bit of a pack rat so this spacious bag is perfect for me.
It can be converted to a cross body bag or a handbag. It also has a front pocket where I can put my tickets, receipts, etc.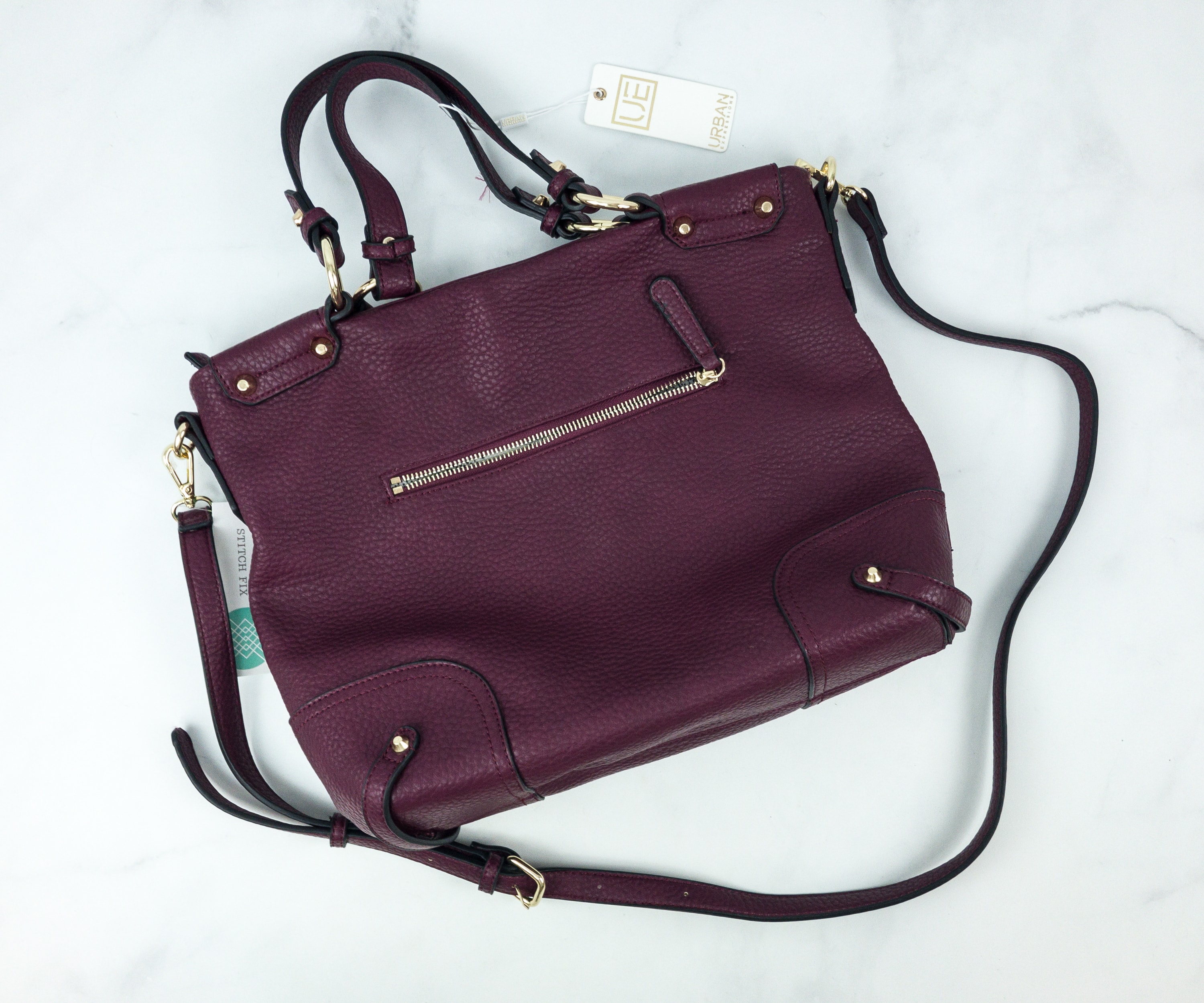 There's an extra pocket at the back! I just love extras! I also adore the exterior details, like the handles, the touch of gold on burgundy, and the tabs at both sides of the base. They're pretty neat!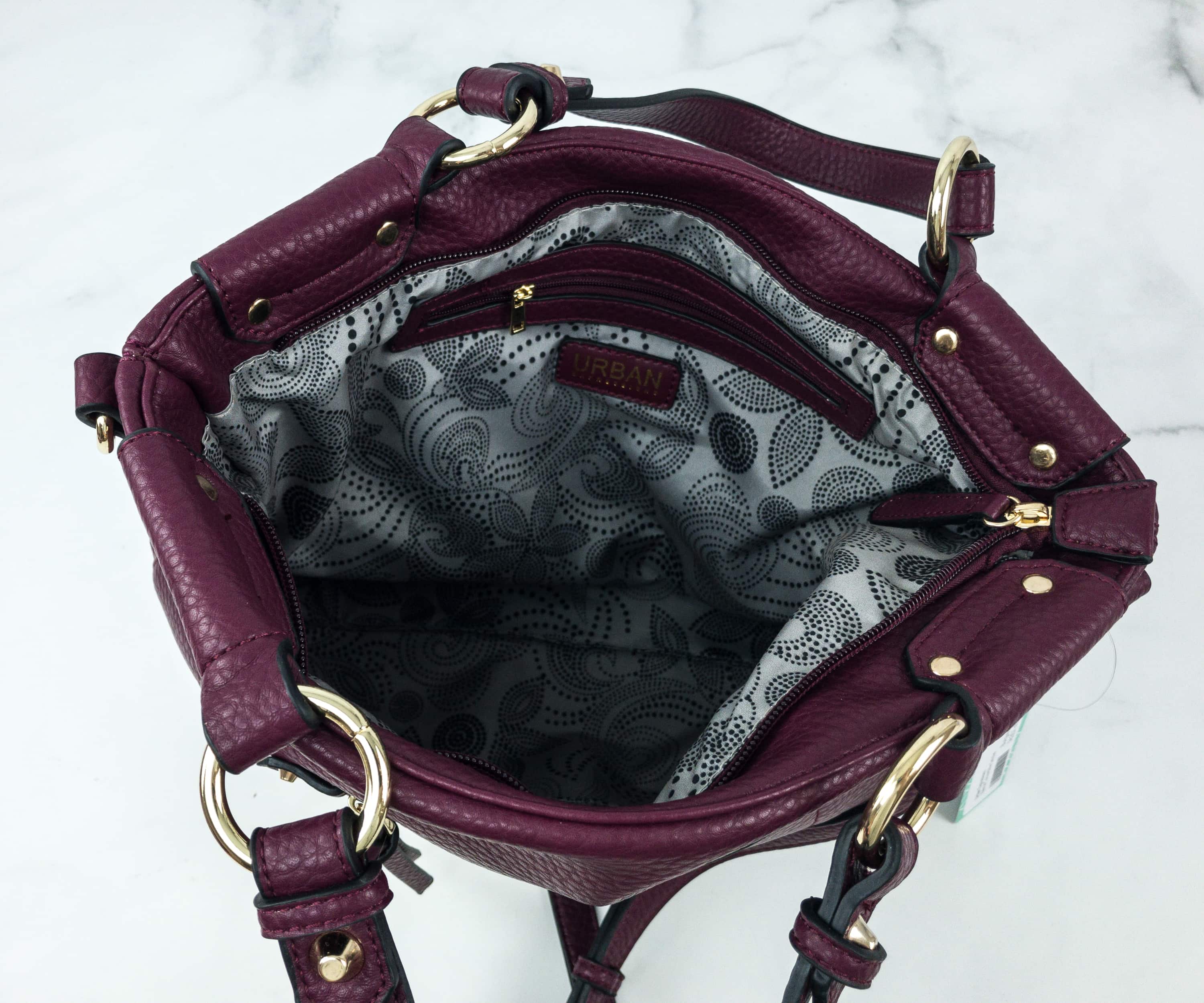 The interior fabric is also lovely! It also includes 1 zipper pocket and 2 open pockets inside. It can really hold so many things for me, but I won't put too much in it so it won't get that bulky.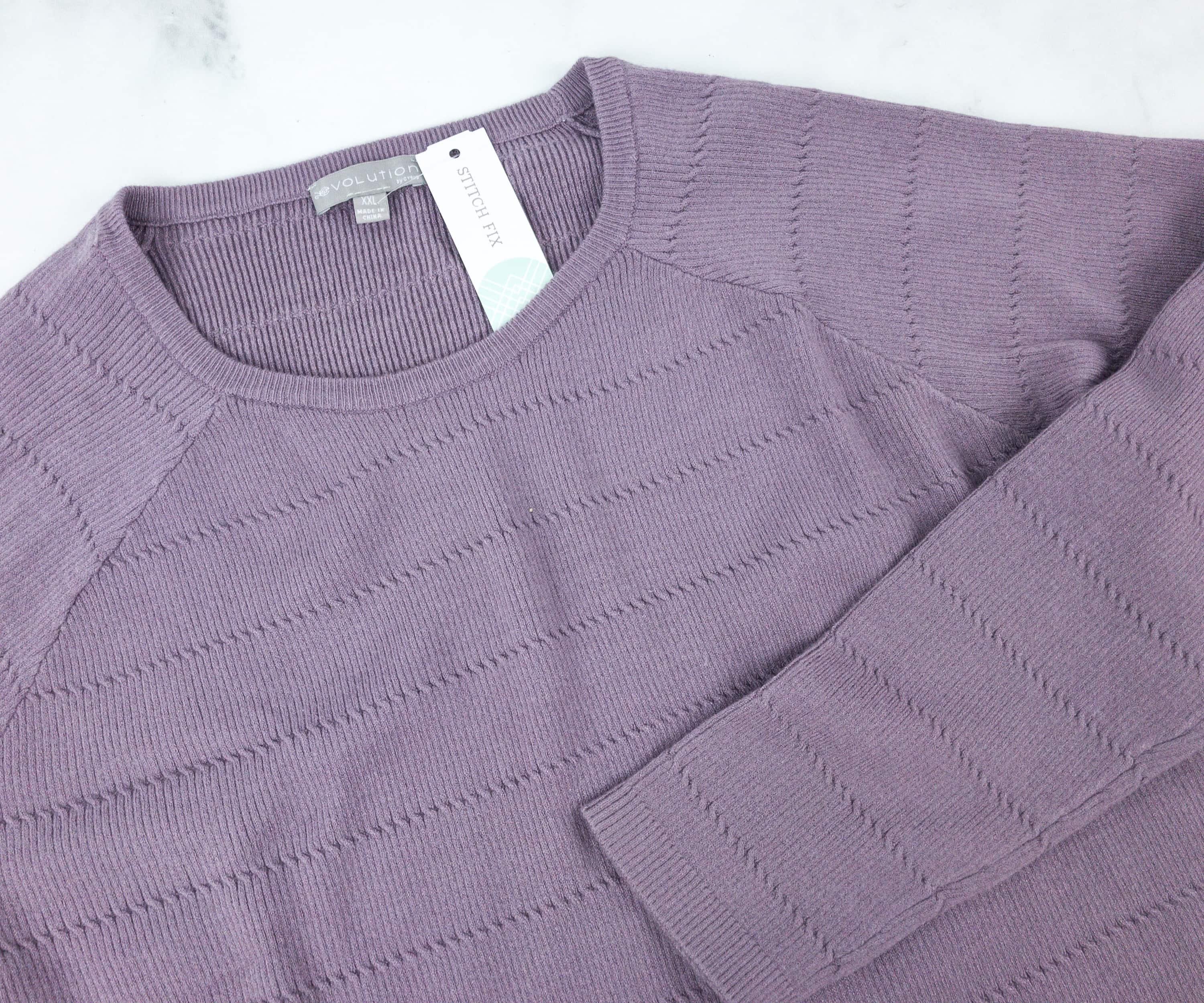 Evolution By Cyrus Mallicai Cable Knit Detail Pullover ($64) It's the typical knitted pullover in my favorite color, purple. The fabric is so soft, I could feel it when I thumbed through it. Plus, they did a nifty job on the knit pattern.
I would always go for this length and style because it's comfortable to wear and I can use it with a pair of trousers or leggings. It also has a wide, round neckline and a slim fabric so I can layer it with collared shirts or a tank top.
Draper James Rosie Knit Dress ($125) This floral ponte dress is a charmer. It has a typical A-line and natural waist cut that hugs the body nicely.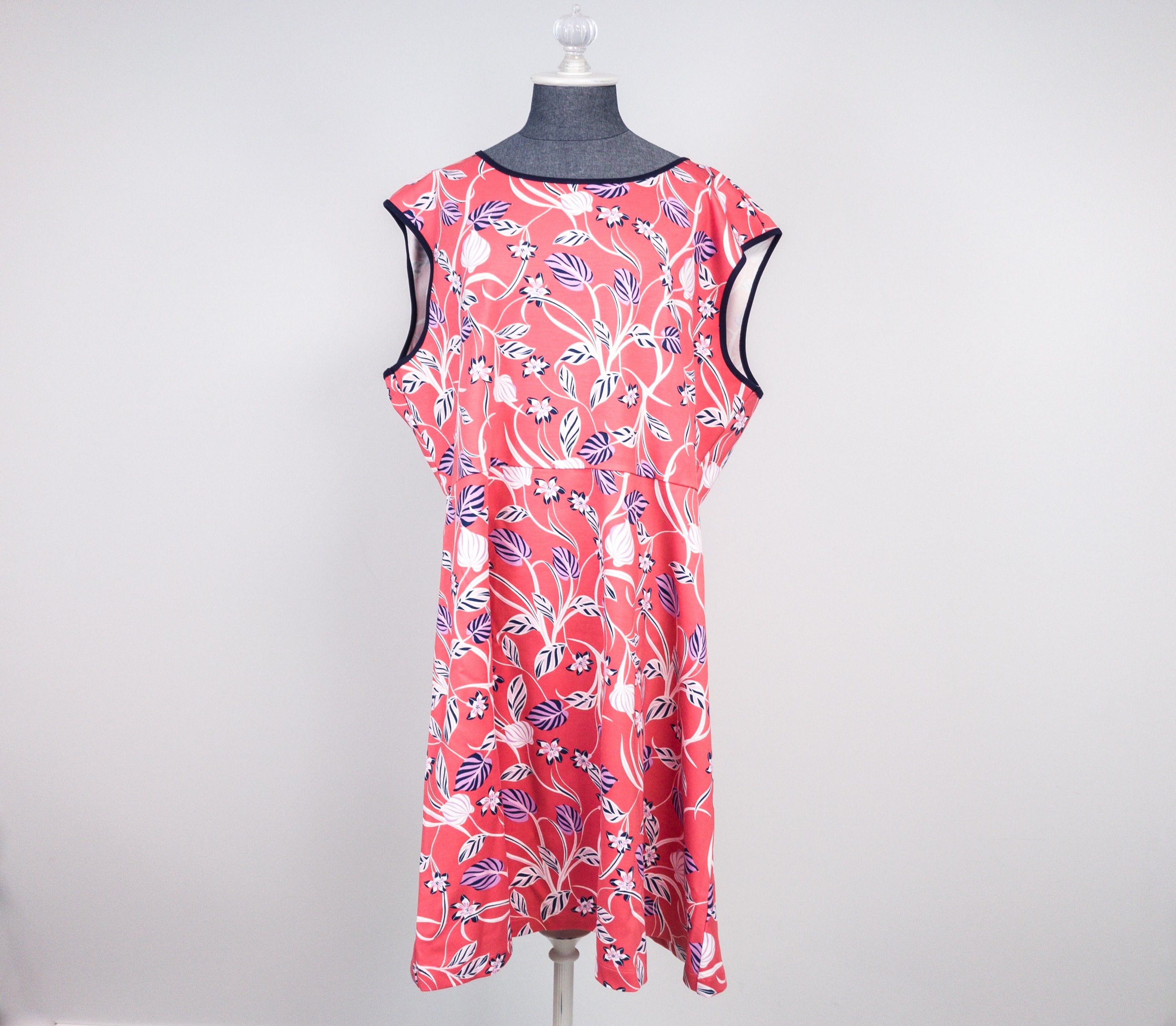 The material used on this dress is thicker so it doesn't wrinkle easily. Also, it has the proper length for my height. It falls just below the knee. It's the right dress to welcome spring.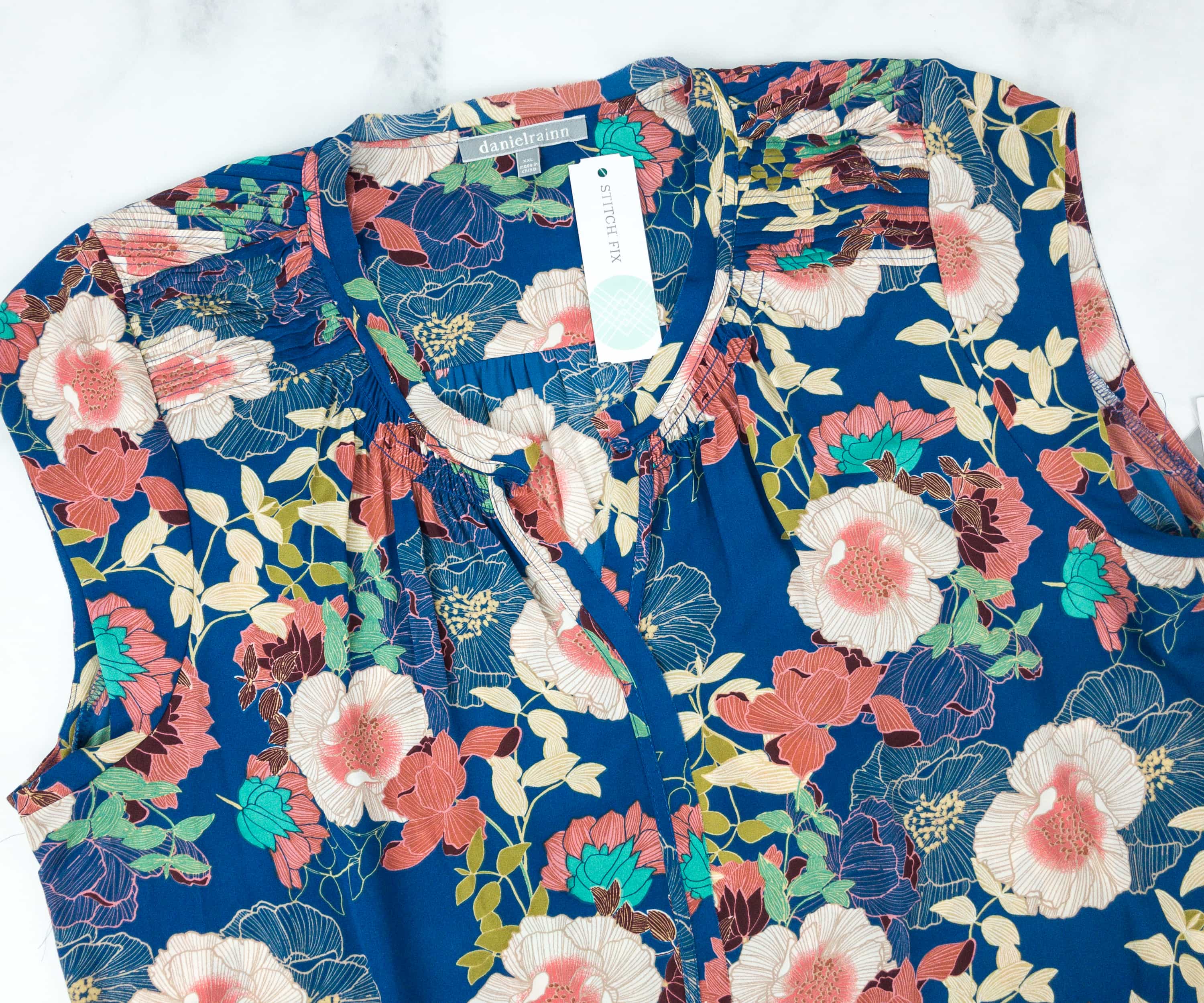 Daniel Rainn Bernal Split Neck Blouse ($64) Another floral printed item inspired by spring. The print looks like a painting on a blue canvas. It's so beautiful!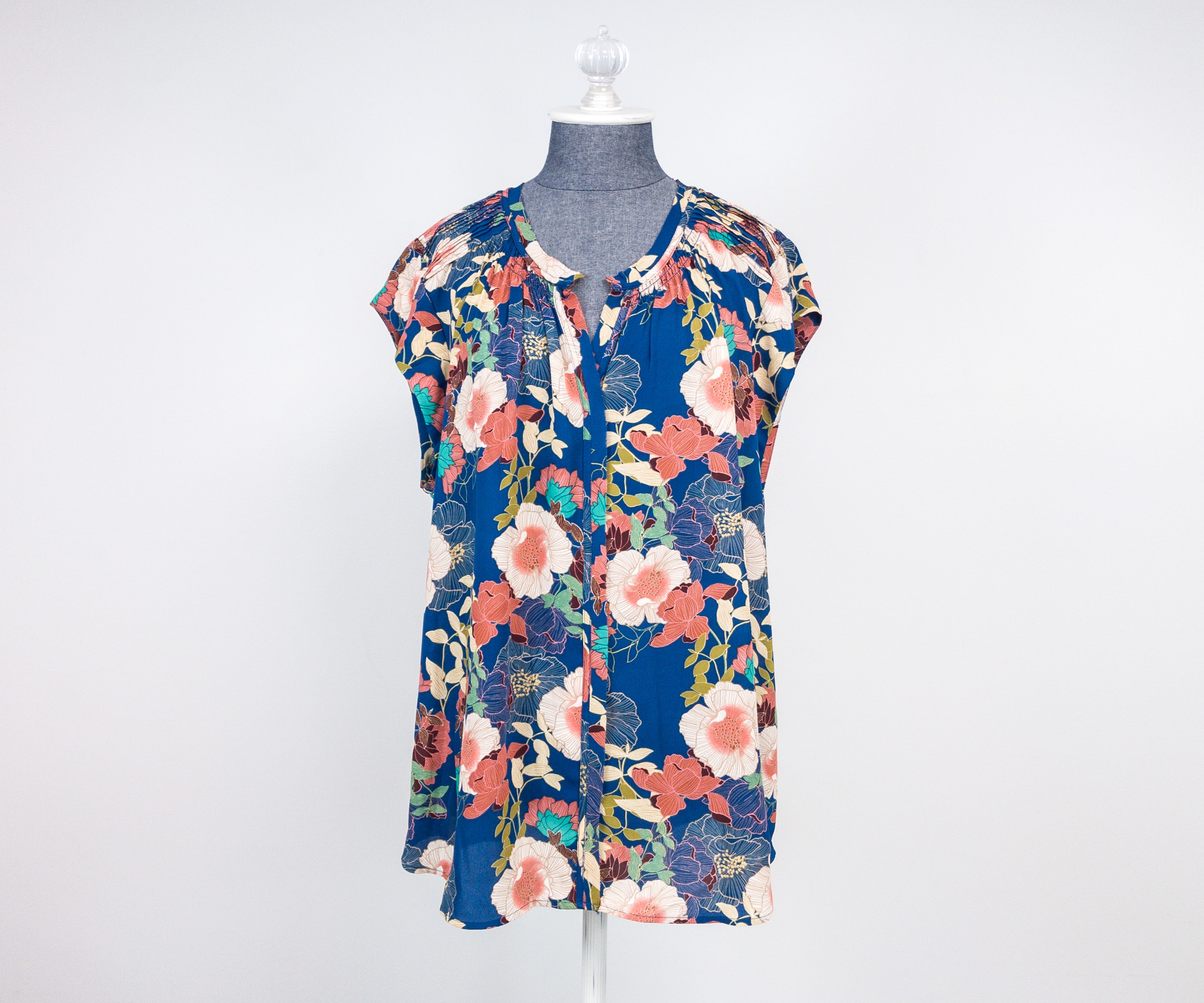 The fabric is soft and lightweight making it super breathable and smooth on the skin. The split neck structure added an element of elegance on its style.
The shoulder and yoke are also pleated which are not so visible from afar because of the dark color, but they look unique up close.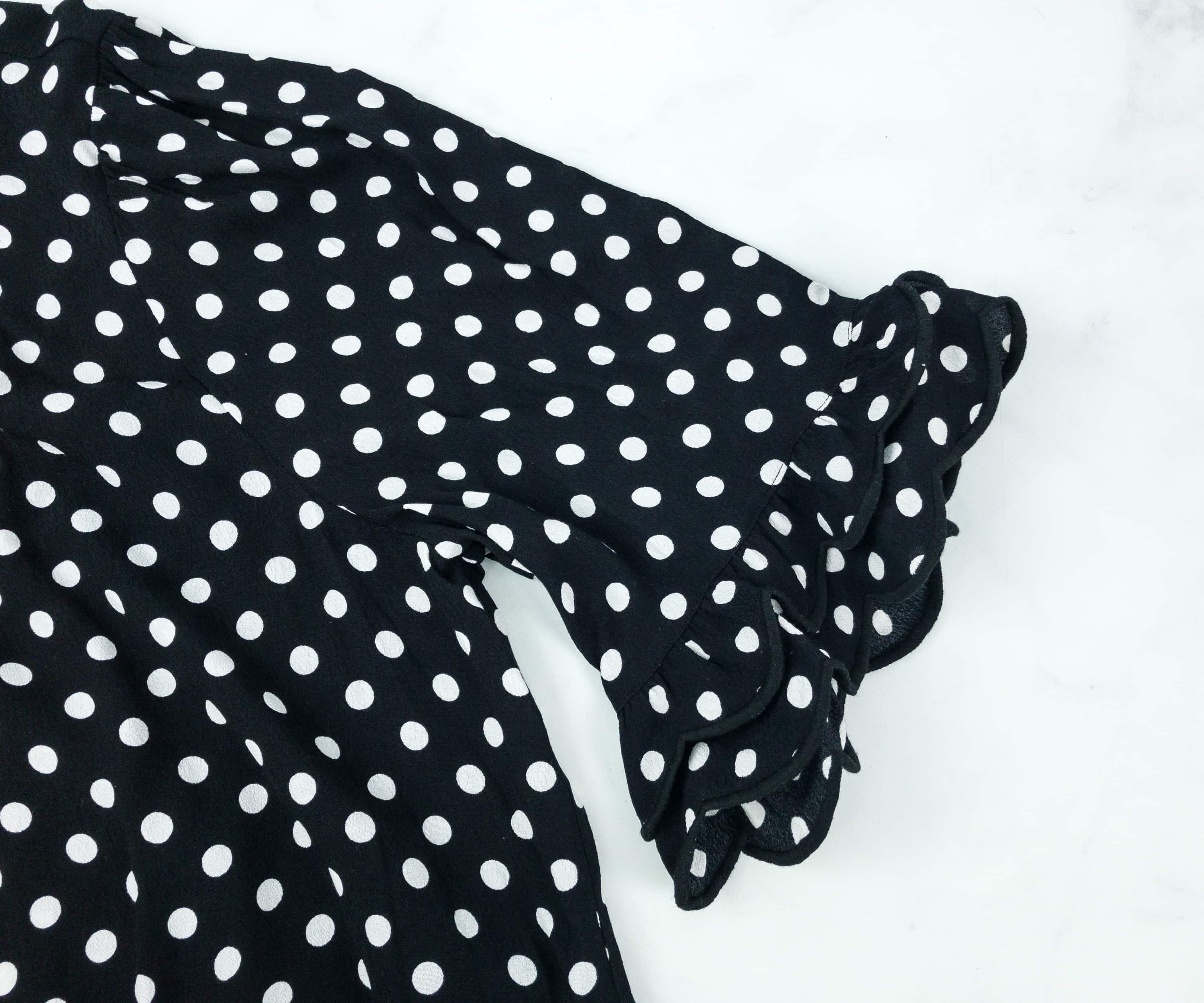 Kate Spade Lia Dot Blouse ($198) Oooh, Kate Spade! A polka dots blouse with ruffled sleeves is one of the classic fashion pieces that will never go out of style.
It's made of crepe fabric that gives any wearer a slimming appearance. It also falls gracefully on the body. I prefer this kind of material for a daily wear because it requires little to no ironing and also because it's very soft and comfortable.
The cream dot pattern on this blouse is a standout! It can perk up any look especially when matched with the right pair of trousers. The back button also makes it more flattering and stylish.
Stitch Fix is one of my favorite subscriptions because they never disappoint. It's like having your personal shopper that knows your preferences by heart. They understand my language when it comes to styling myself. Once again, I am happy with what they picked for me and my favorites are the Kate Spade Lia dot blouse and the Draper James Rosie knit dress. The convertible bag is also a winner!
What did you get in your Stitch Fix this past month?