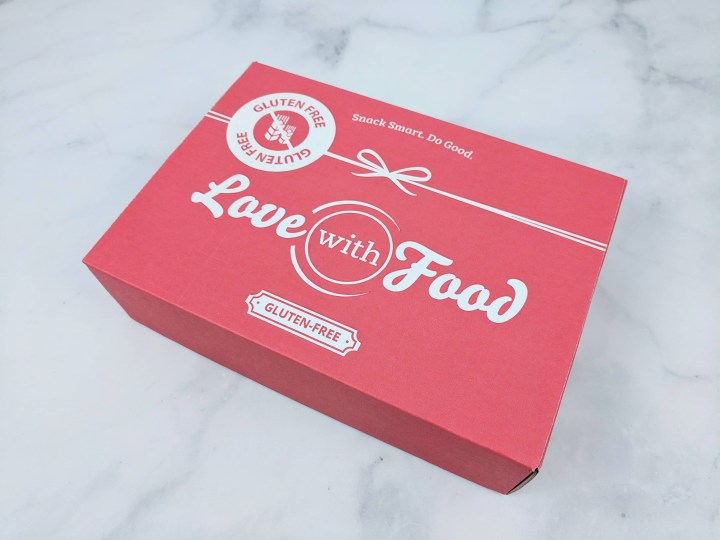 Love with Food Gluten-Free Box sends gluten-free snacks from various healthy snack brands each month. It's an ideal snack pack whether you have an allergy, intolerance, or just avoiding gluten. The same standard of delicious, healthier snacks apply, and each box comes with 11+ snacks – all gluten-free certified! The Gluten-Free Box is $24.99 a month. Love with Food also offers other snack boxes – the classic Tasting Box and Deluxe Box.
DEAL: Get 40% off your first box with this link!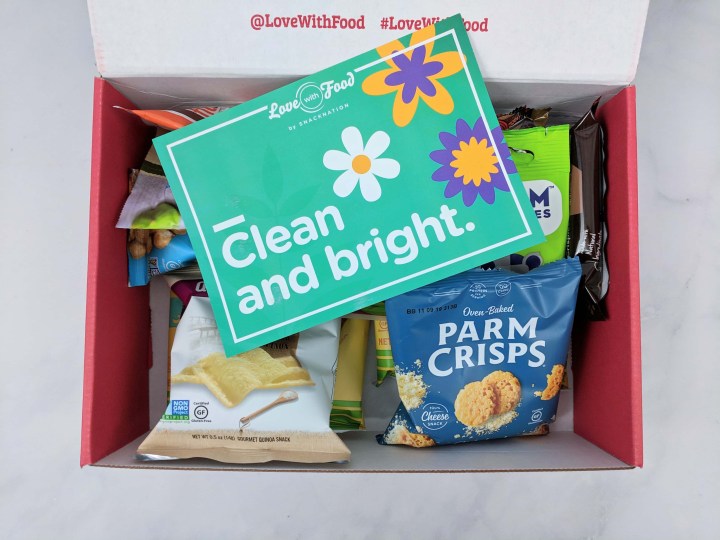 There's an information card on top of the snacks.
Everything in the box!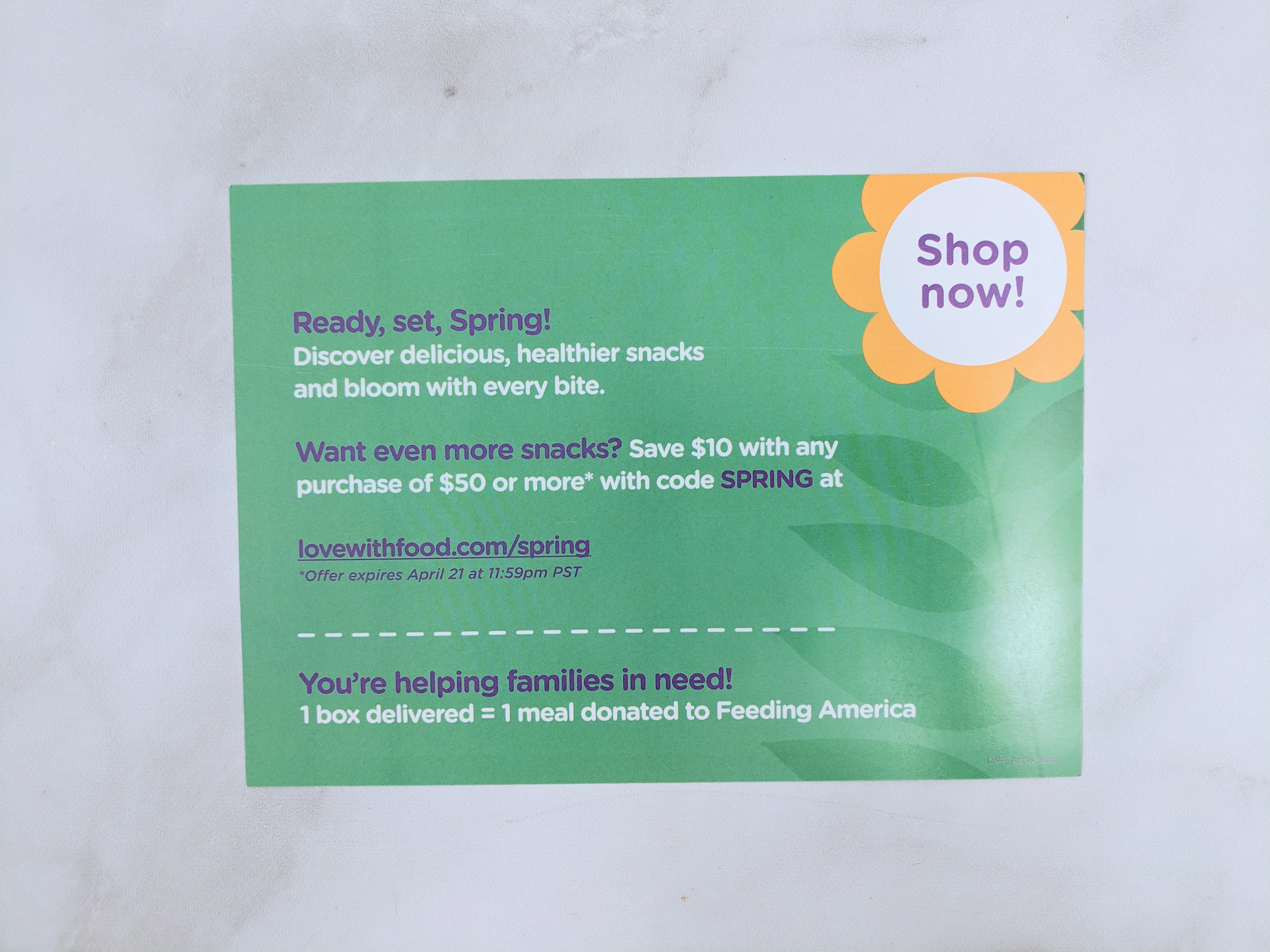 You can always go on their website and order more snacks!
Simply 7 Quinoa Chips in Sea Salt. I like the simplicity of a light an crunchy treat with just a hint of salt. It's not really filling, but it kept me happy until lunch.
Parm Crisps. Little rounds of crispy parmesan cheese. I love cheese, but I always find cheese crisps too greasy. These weren't to bad, and the taste was nice.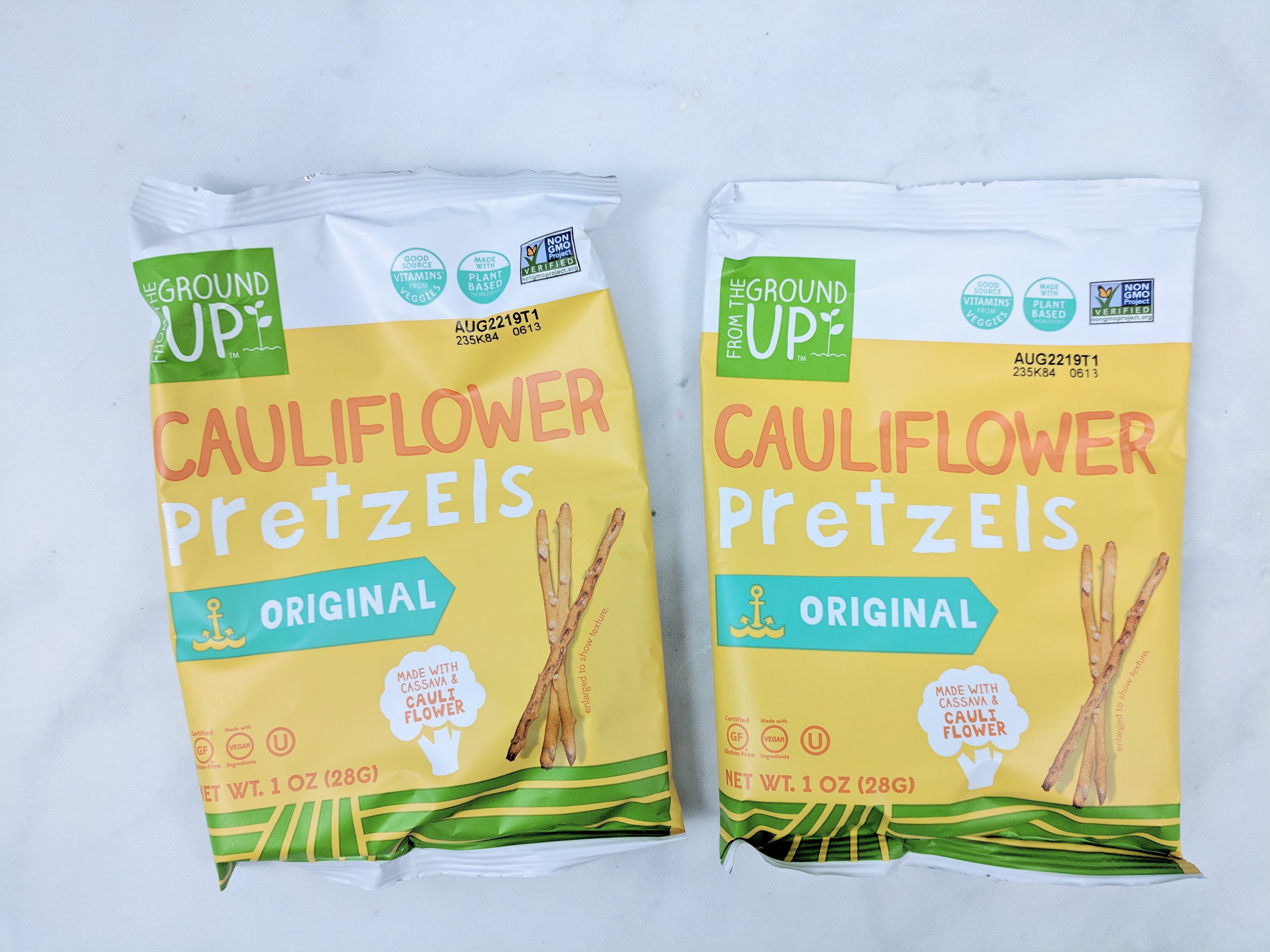 From The Ground Up Cauliflower Pretzels Original I was surprised about how the texture was like pretzels, but the taste was kind of… weird, but in a good way?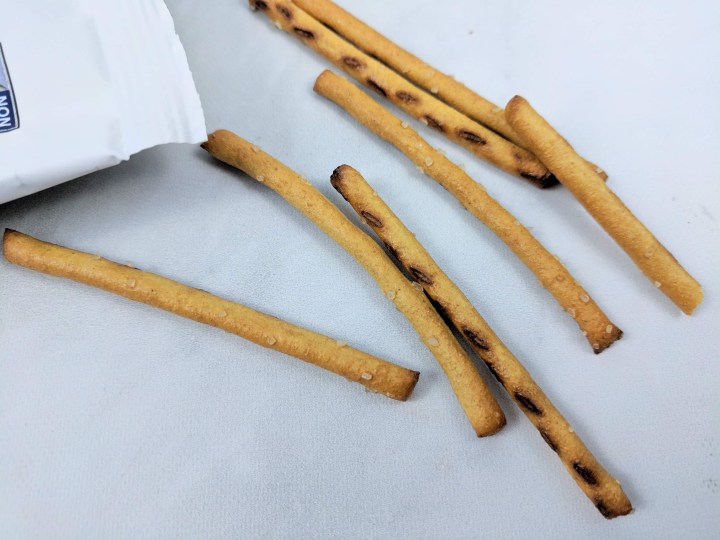 We had no problem eating it all!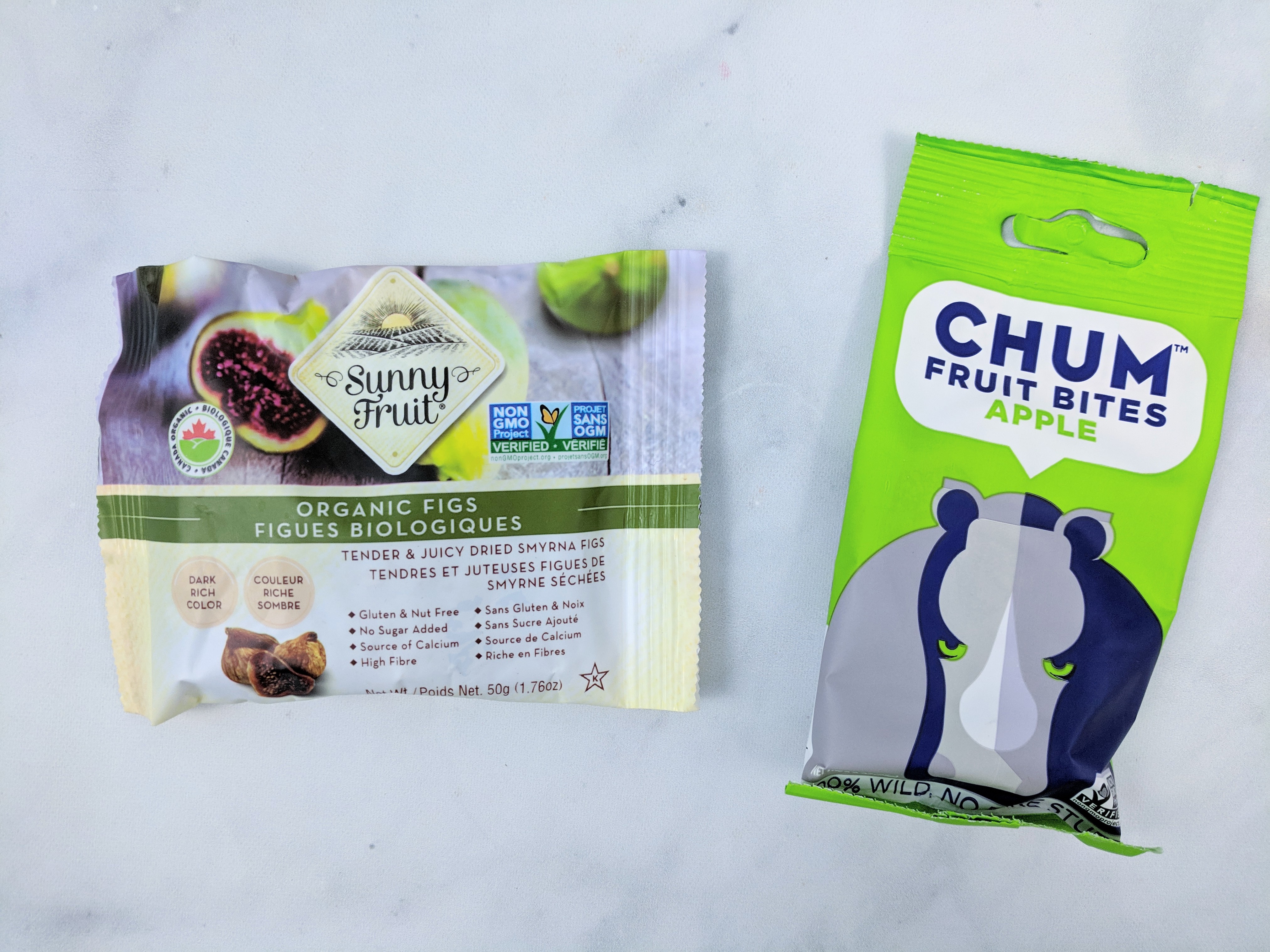 Sunny Fruit Organic Figs. They are not quite dried as they are quite juicy and heavy, with a nice crunch from the seeds.
Chum Fruit Bites – Apple. Made with pear puree and apple puree, these "leather" type goodies are full of flavor and their triangle shape is quite fun!
PB Fit – PB Protein. These little bags are single serve peanut butter powder. They have all the flavor, proteins and nutrients of peanut butter, without the extra calories from the fat. You can add them to yogurt, smoothies, protein shake, for baking. The possibilities are limitless. I gave them to a friend and they really enjoyed the single serving package, and also how good the flavor was when mixed with a chocolate shake.
Choc. P.B. Protein Bar. A delicious soft plant based protein bar, this bar contains 15g of protein for 90 calories.
Lily's Sour Cherry Double Chocolate Crunch A stevia sweetened dark chocolate bar with pieces of sour cherry. It was nice, and the stevia wasn't too bad (I still got some aftertaste, but I'm very picky about stevia products).
Beech Nut Quinoa Crispies. This is a rice crispies bar, but with quinoa instead, and a dark chocolate and banana flavor. It's not too sticky, and not too hard either.
Saffron Road Crunchy Chickpeas sea salt. I love roasted chickpeas, and these were the perfect mix of crunch and saltiness.
Crunchsters Beyond Bacon. this is a sweet and salty mix of sprouted mung beans.
Gaea Olive Snack. I love olives, any kind, any time. I love the convenience of bringing olives with me anywhere I want them. They are not swimming in liquids, so less risk of getting olive juice everywhere!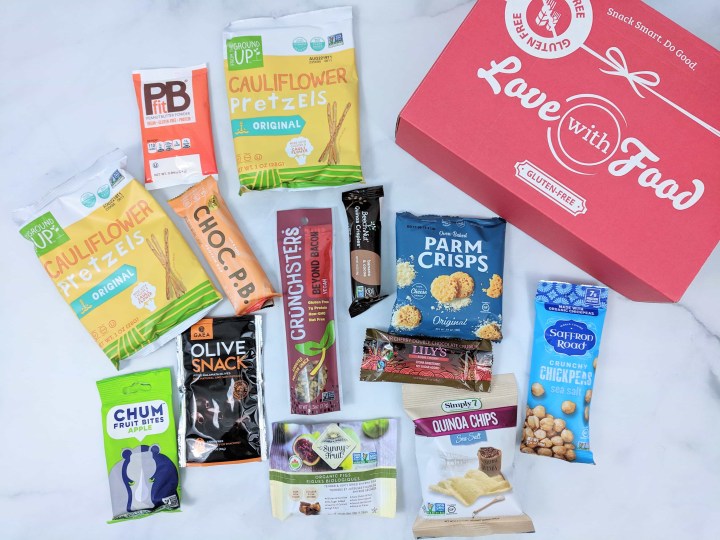 We always enjoy our Love with Food and it's a variety of sweet and salty treats. There's a little bit for everyone, with some new treats and some old favorites. I really liked the olives and the figs, but everything was tasty and satisfying.
What is your favorite Love with Food Gluten-Free item from this month's box? Share below and let us know!

Visit Love with Food Gluten-Free to subscribe or find out more!