Loot Crate's Loot Remix is a surprise mix of past Loot Crate items from any of Loot Crate's lines – 3 items from your favorite pop culture franchises PLUS a "best of" pin! Collectibles, gear, figures and more — $30+ value in every crate.
The interior of the box is super fun and encourages you to share your opening experience on social media.
Also included in the box is a promotional card.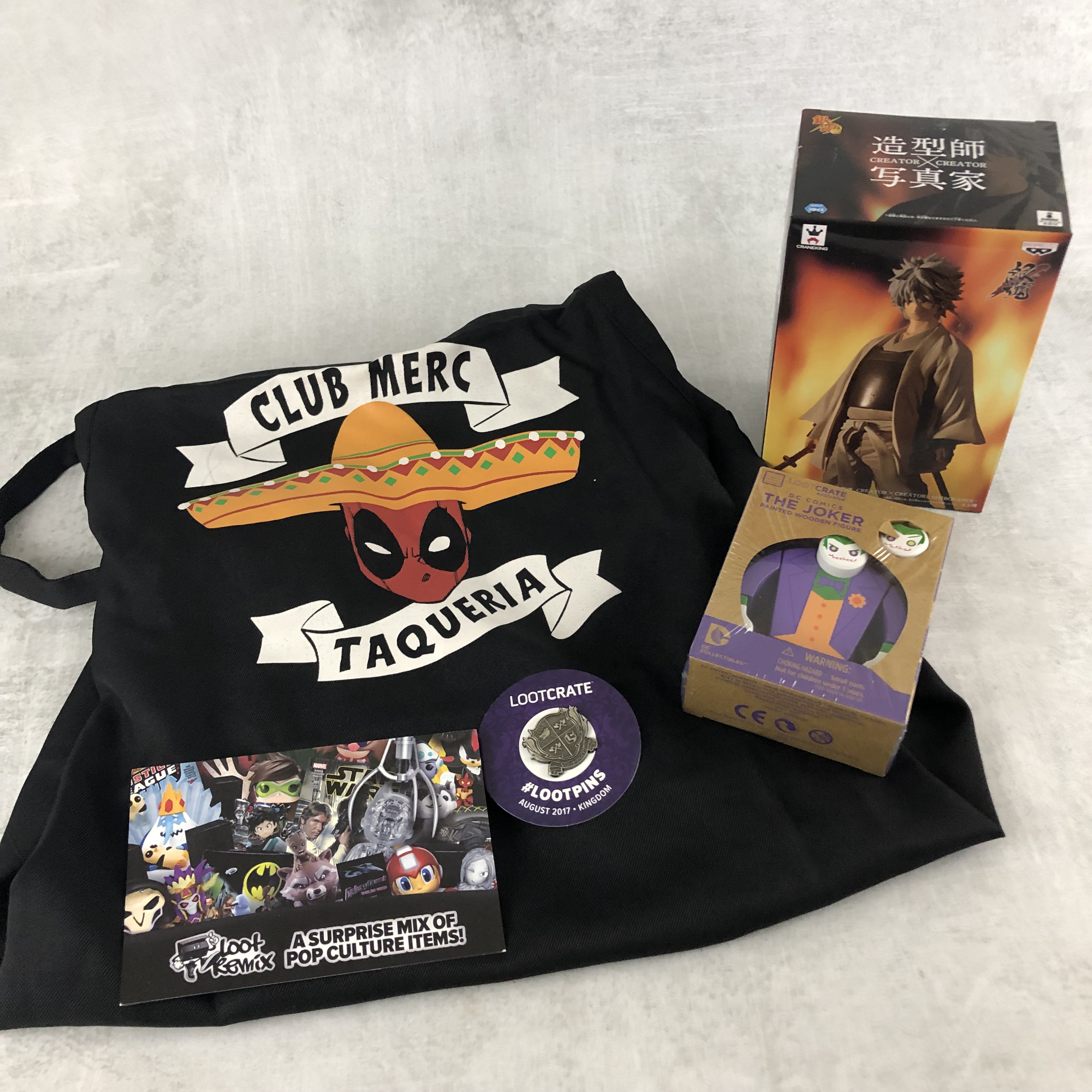 Here is everything from the box.
Marvel Scarlet Witch Toothpick Holders. These were in Marvel Gear + Goods November 2016 box, see the review here. I'm glad they were included in this box with Avengers: End Game hitting theaters.
Back in my day, these were called shot glasses.
Each "toothpick holder" has Scarlet Witch printed on one side.
The two glasses have a different picture of Wanda Maximoff, a.k.a. the Scarlet Witch.

Bioshock Crew Socks. These were in Loot Gaming June 2018 box, see the review here. I am always happy to receive a pair of socks, especially from a cool video game franchise.
The socks look great all over!!!
TITANS Vinyl – Cylon Raider "Scar". This was in Loot Crate September 2016 box, see the review here. I am beyond excited to receive this Cylon Raider! I just finished rewatching this series. It is from the series from the early 2000s.
Scar was a Cylon Raider that many in the fleet wanted to take out. The rivalry between Kat and Starbuck reached a fever pitch during this episode. We saw Starbuck become reckless in her Viper trying to take out Scar. She finally realized that Kat had the better shot of taking out Scar and he was down for the count.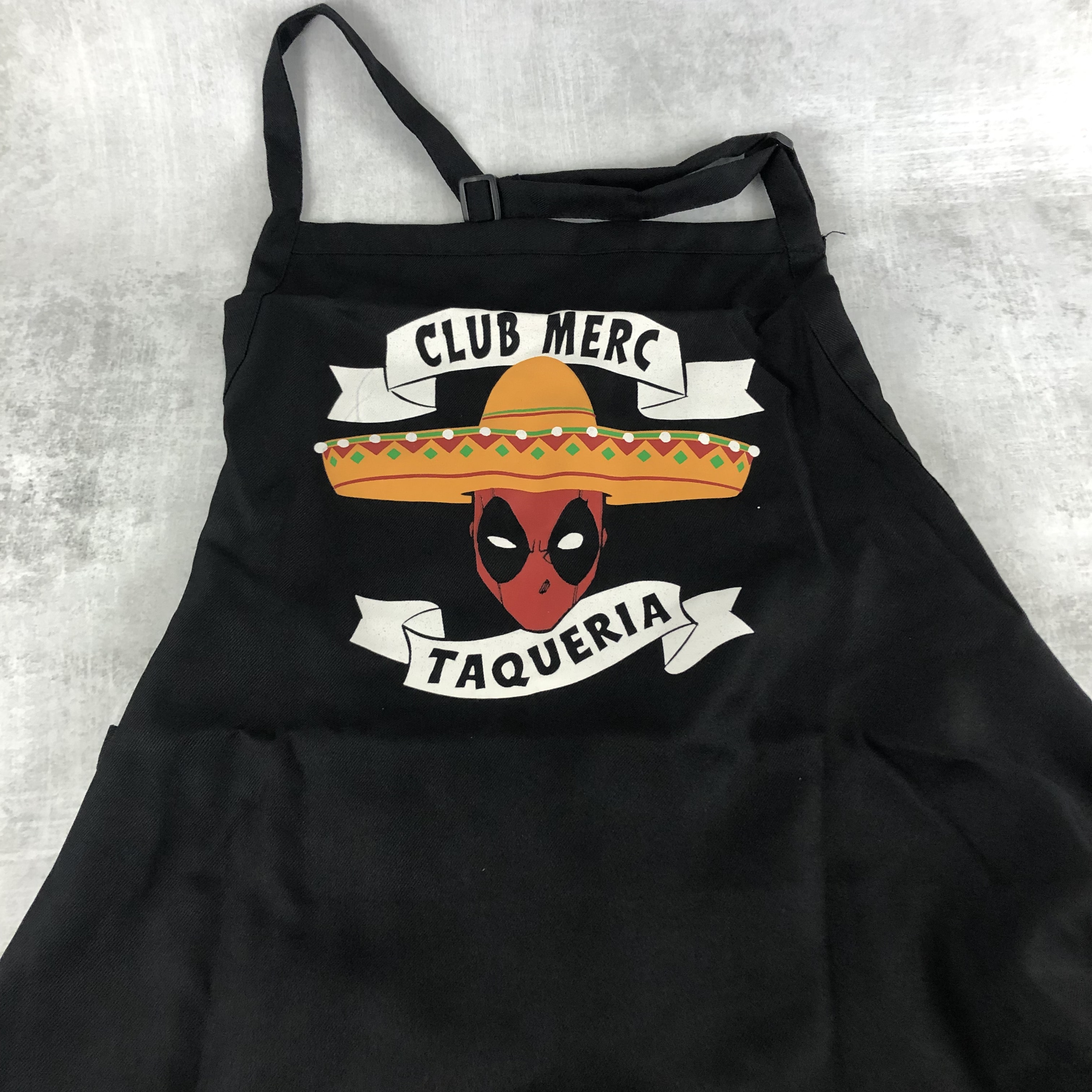 Loot Pin. Some of the best pins come from the Loot Crate boxes. Check out this piece of awesomeness! This was in Loot Crate January 2016 box, see the review here.
The April 2019 Loot Remix had a nice variation of geeky items. This box is always exciting to receive because the items are random. Whether you're new to Loot Crate or you just want items to add to your geeky collection, it's a good subscription to try!
What do you think of the Loot Remix box?