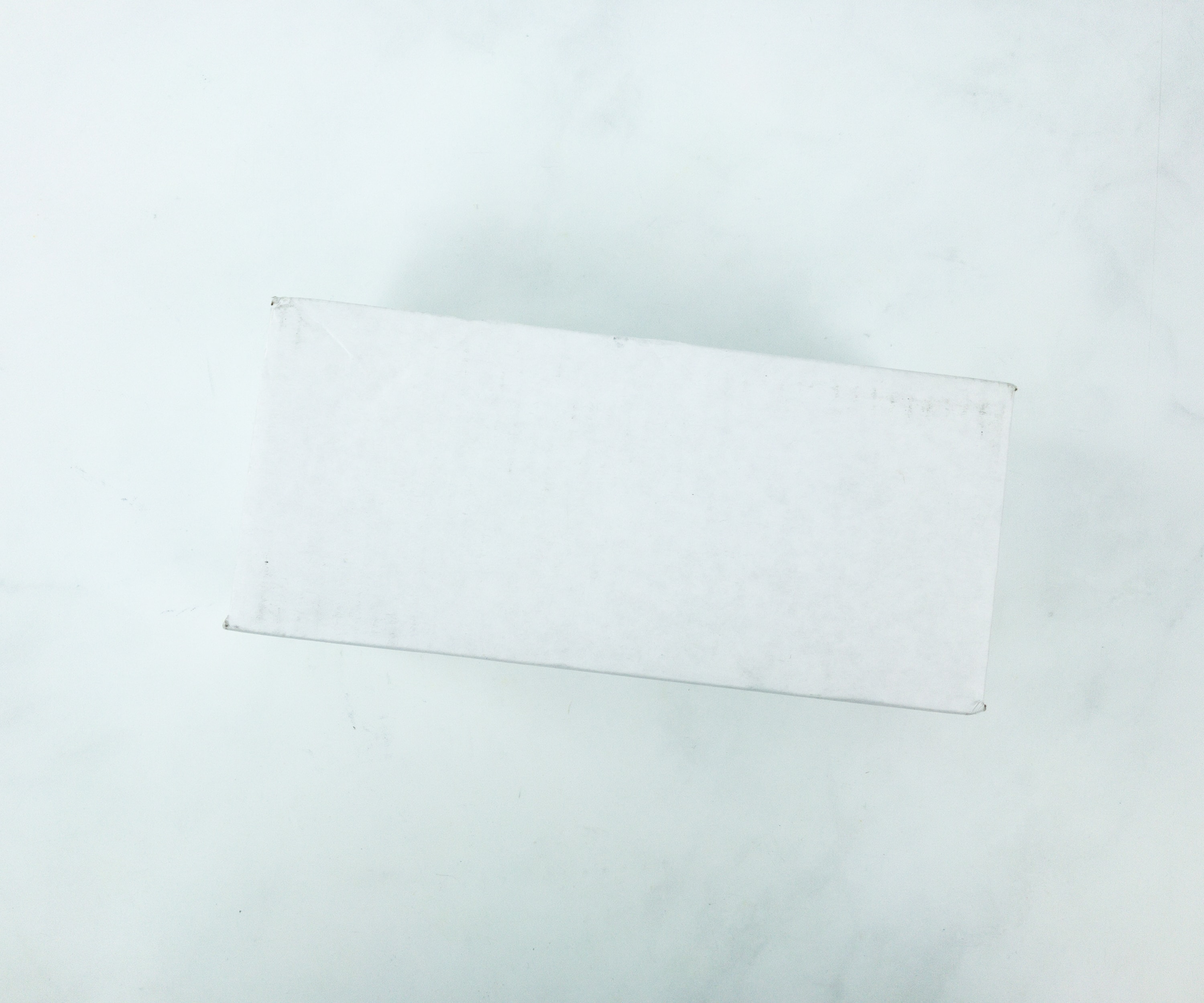 House Plant Box is a monthly subscription that delivers house plants grown in California. Each box includes an in-season house plant with care instruction. They also promise random surprises for subscribers, such as fertilizer, planters, glass terrariums, and even display stands. Subscriptions start at $11.25 per month.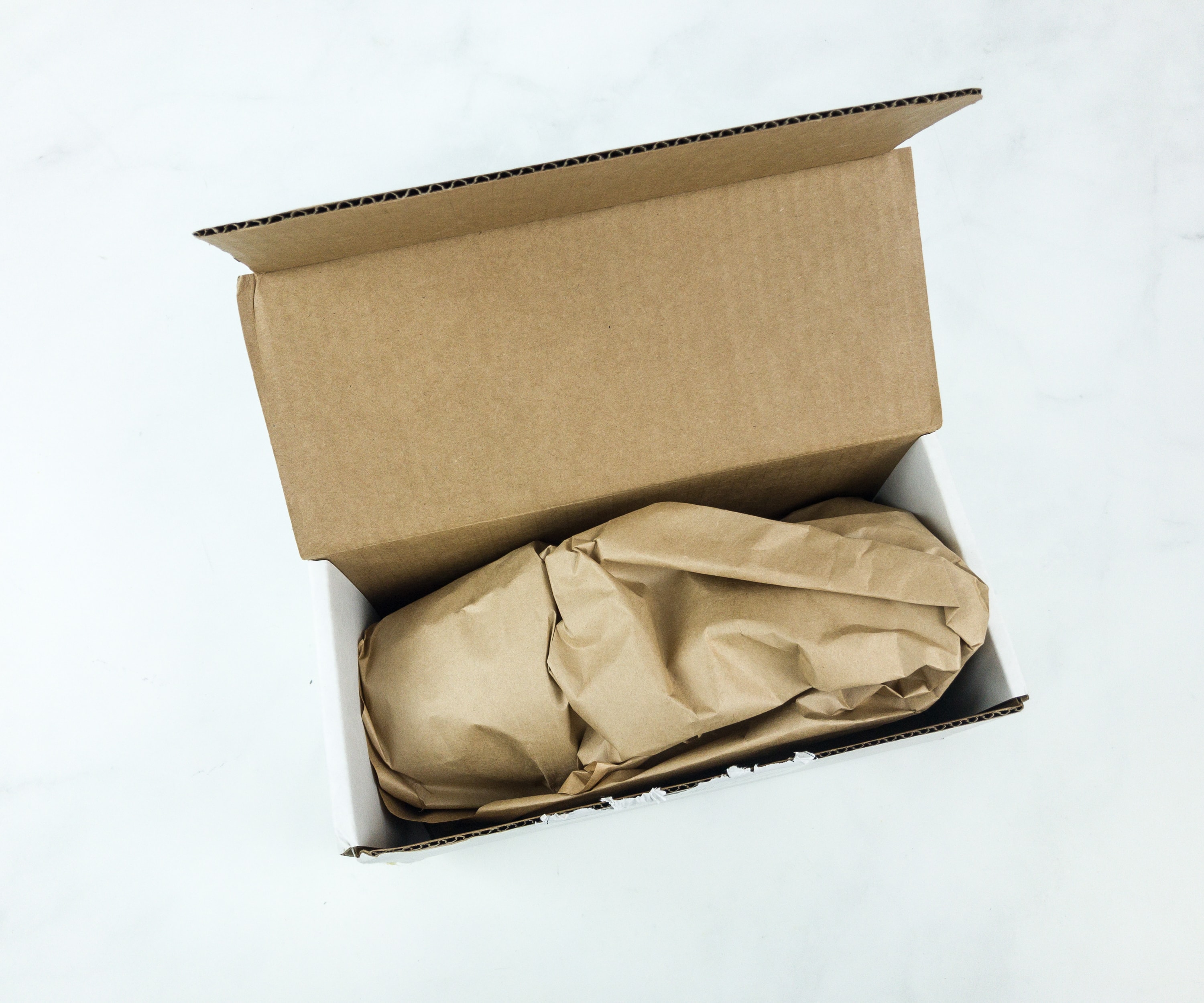 This month's featured plant was covered with a paper bag and a card at the bottom.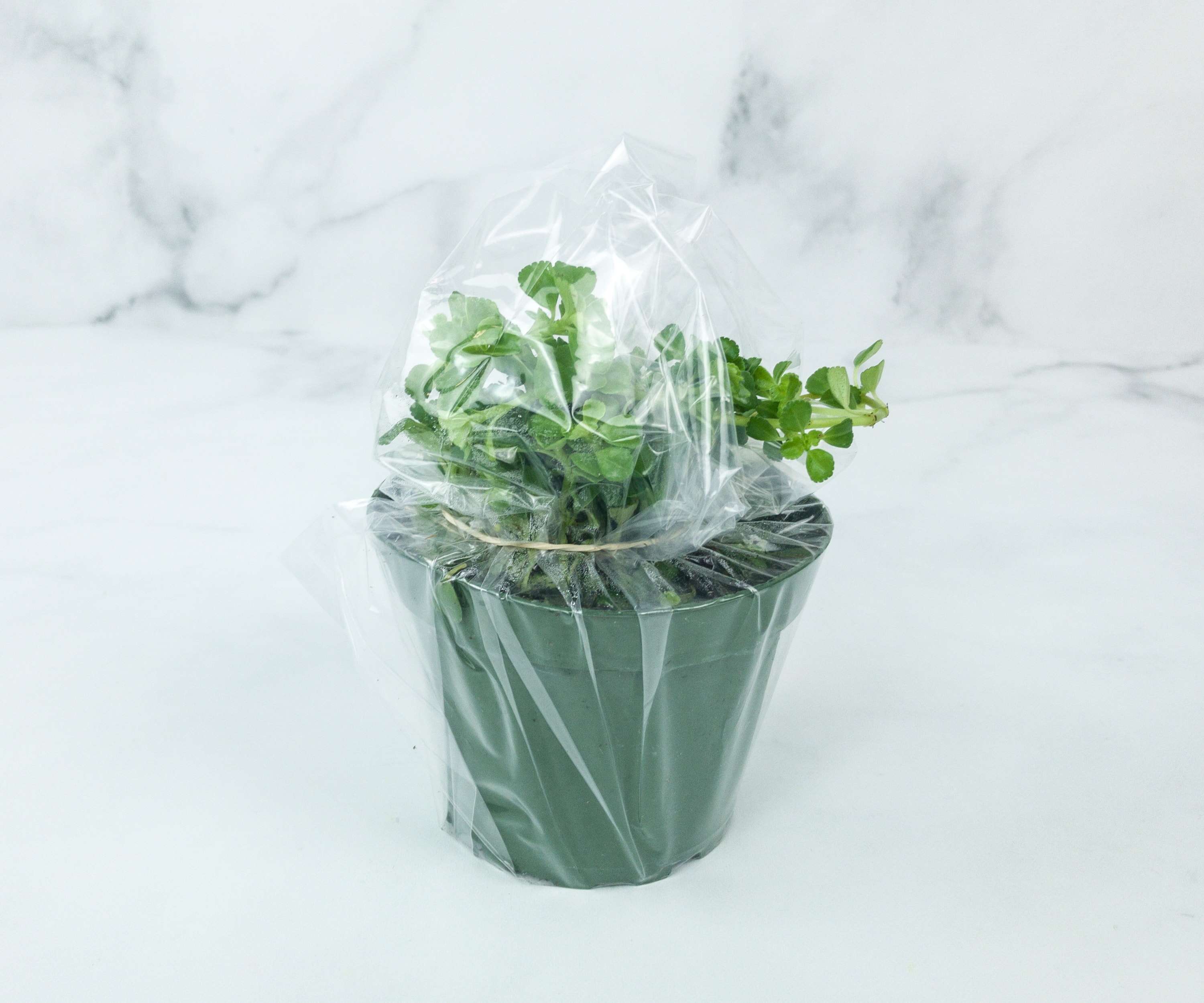 Aside from the paper bag, the plant is also covered with a plastic with a slight opening on top. This is to make sure that the plant can still breathe while being in transit.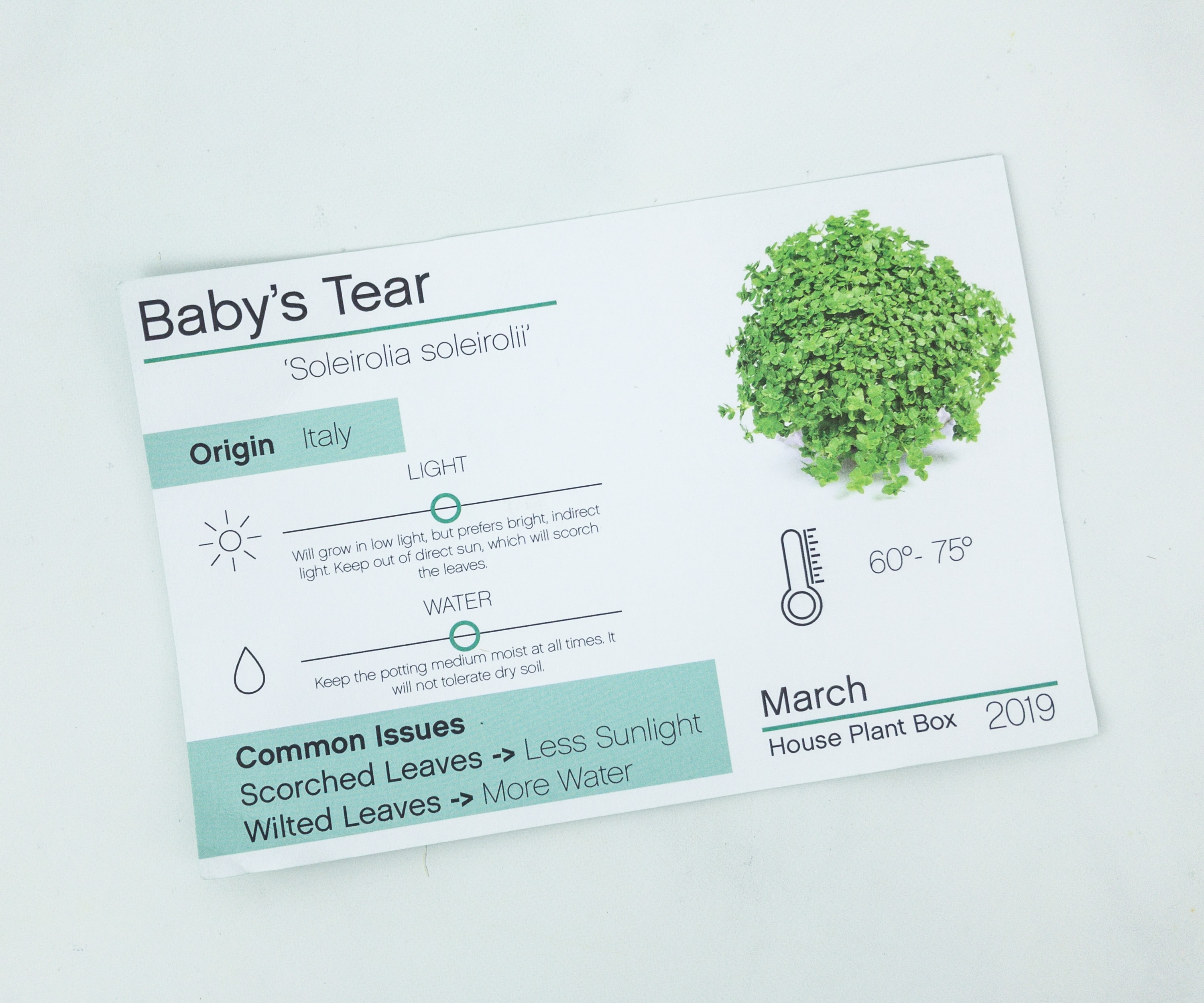 Inside the box is a care instruction card. It contains information on how to effectively grow the plants. According to the card, this plant should be kept out of the direct sun with a medium moist all the time.
At the back of the card is a $5 off coupon code.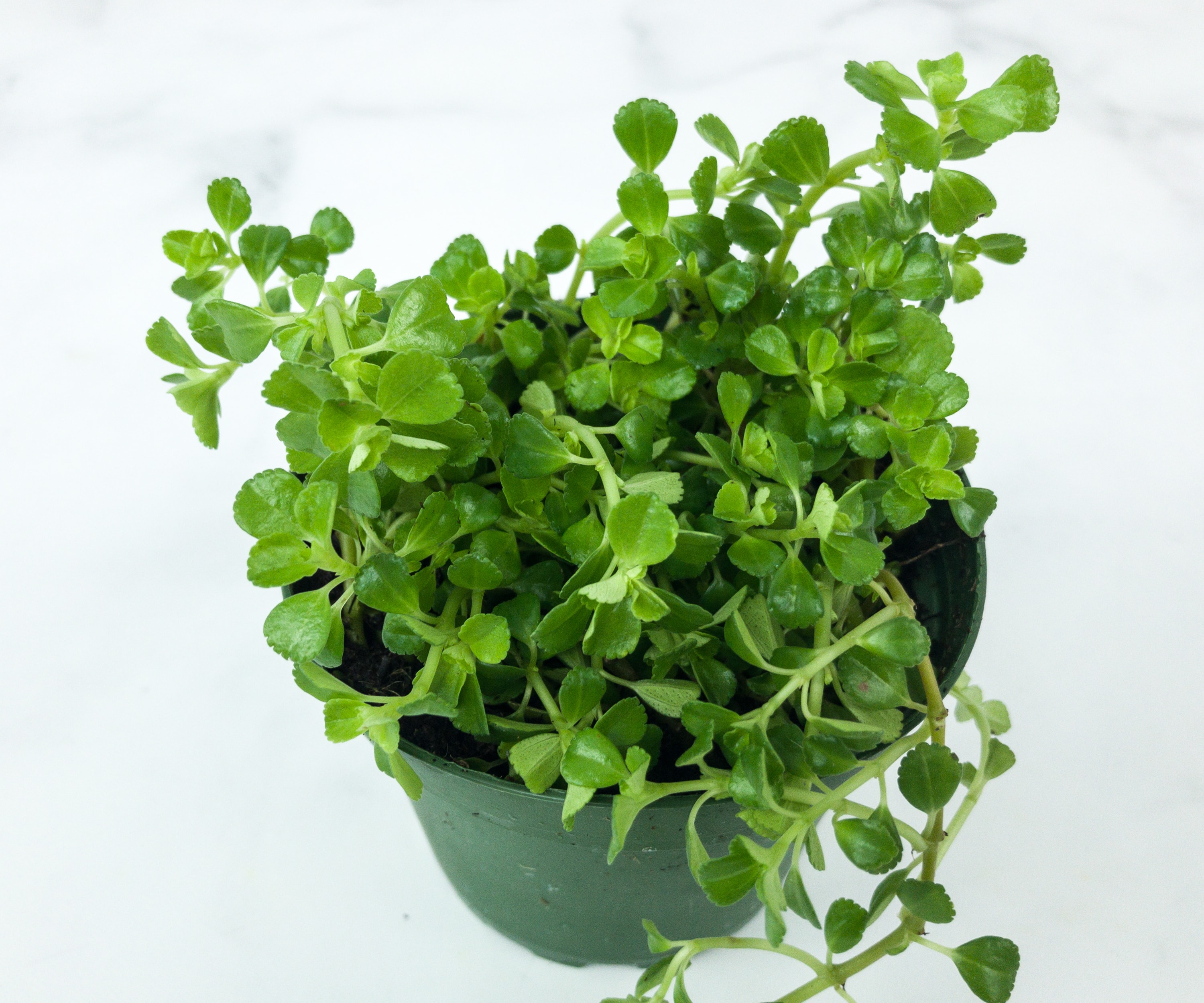 Soleirolia soleirolii. Also known as Baby's Tears, this cute little plant has small, rounded leaves and sap that is usually watery.
This plant regularly grows on the Western Mediterranean area including Corsica and Sardinia where it can easily grow in rich, organic, and consistently moist but well-drained soil.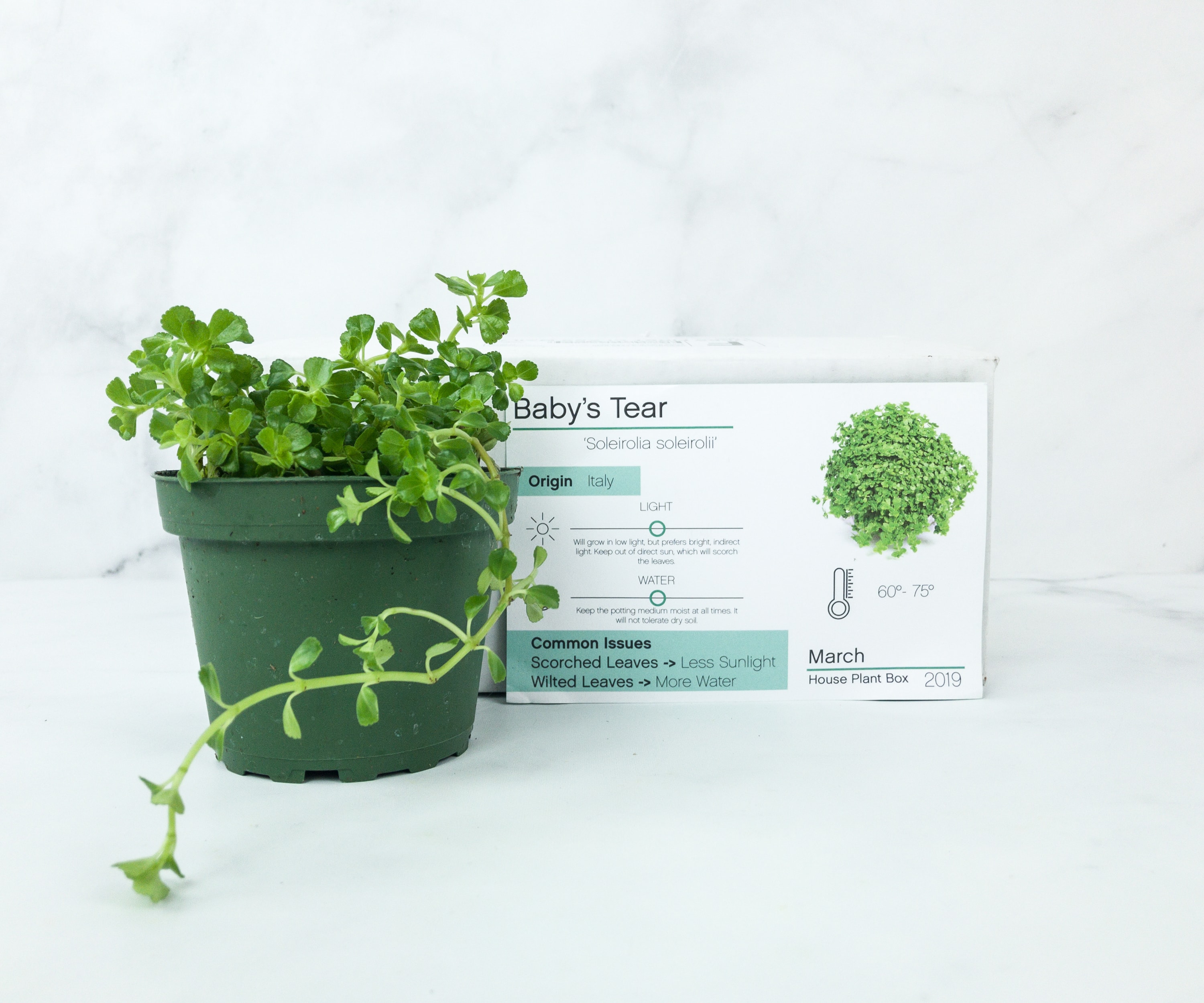 It's a perennial type of plant, meaning it can live for more than three years. This type of plant is typically grown for its ornamental foliage and can only grow from 1-2 inches tall, but for some instances, it can be grown up to 5 inches high.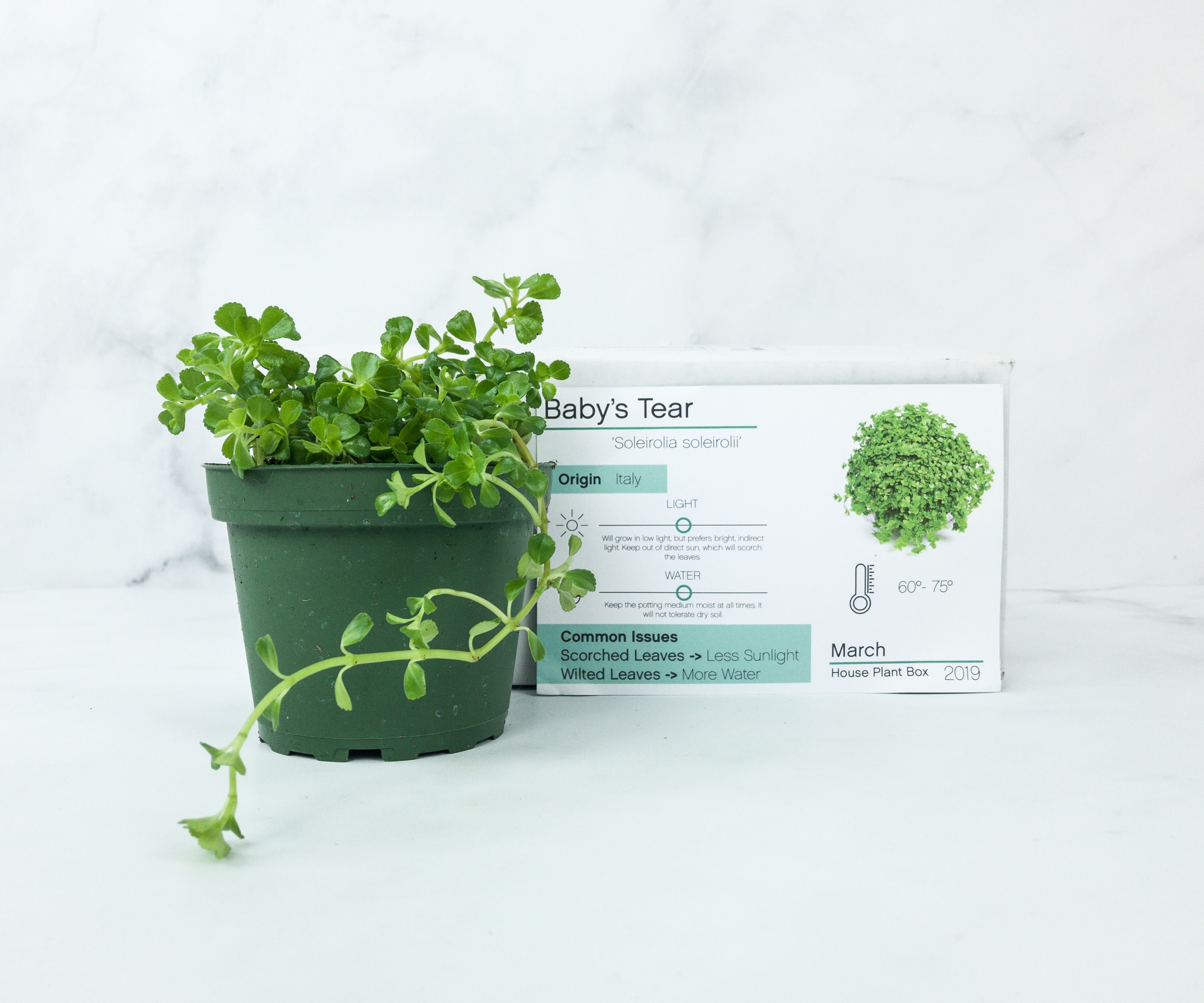 It's easy to maintain, just put it on a place not directly hit by the sun's rays and make sure to water it regularly. Definitely an ideal indoor plant! It's so pretty and dainty, we love the sweet green touches of this plant!
Our first plant from House Plant Box arrived in perfect condition! It's well packed to ensure that it won't be damaged during shipping. I also like that it's easy to maintain, that even a person as busy as me can take care of it. If you're a plant lover but you don't have enough time to maintain it, this is a great subscription to try out. House Plant Box offers a variety of maintenance-free, in-house plants which you can just leave and water at your free time. These plants can also be used as a gift to a family or friend who shares the same hobby as you!
What do you think of this month's box?