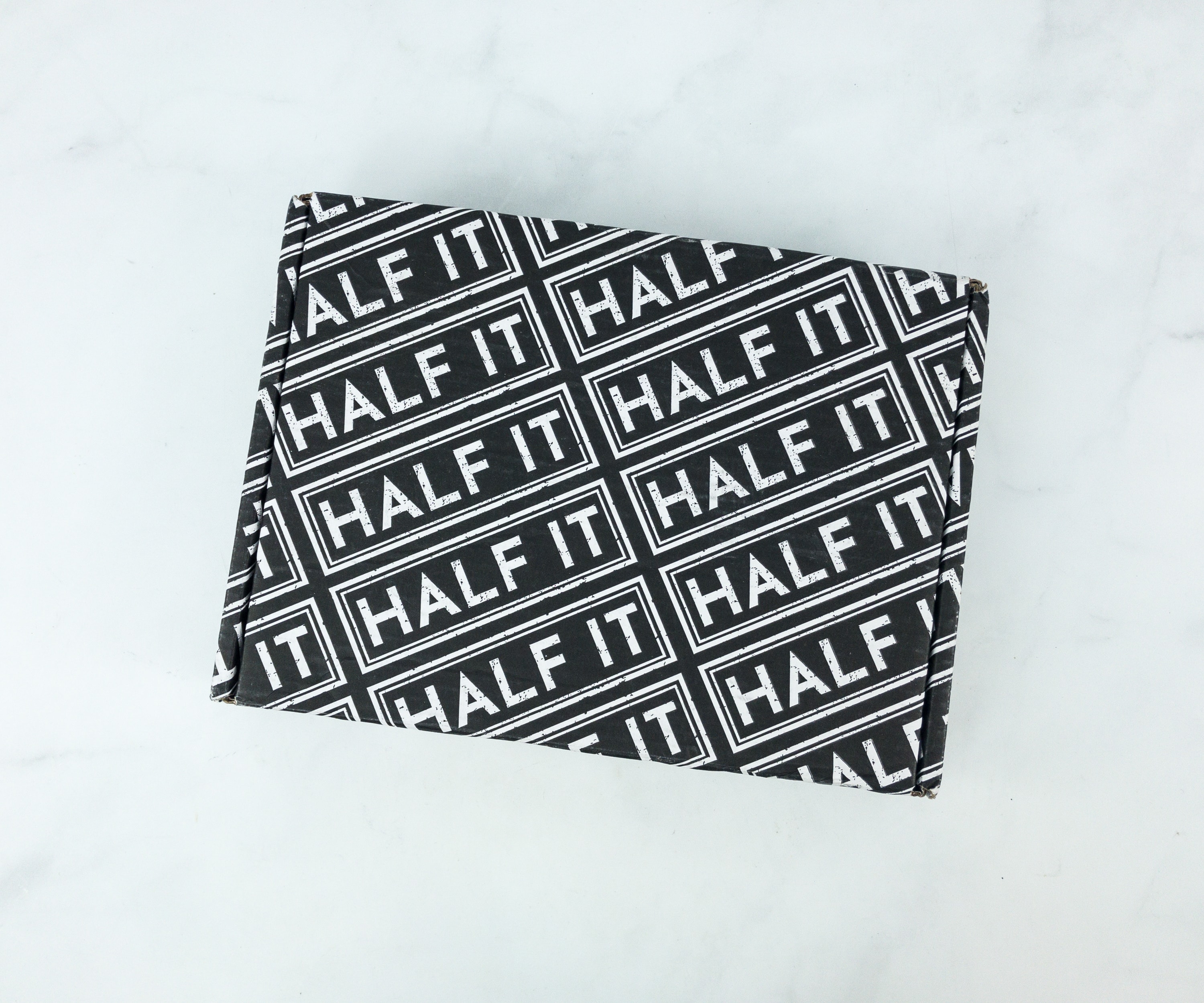 Half It is a monthly subscription box designed for those who have an active lifestyle. For $39 a month, each box contains healthy snacks, sports gear, and other accessories that will make your fitness routine more enjoyable.
DEAL:  Get free shipping on your first box! That's $7.99 savings! Use coupon code HSFREE.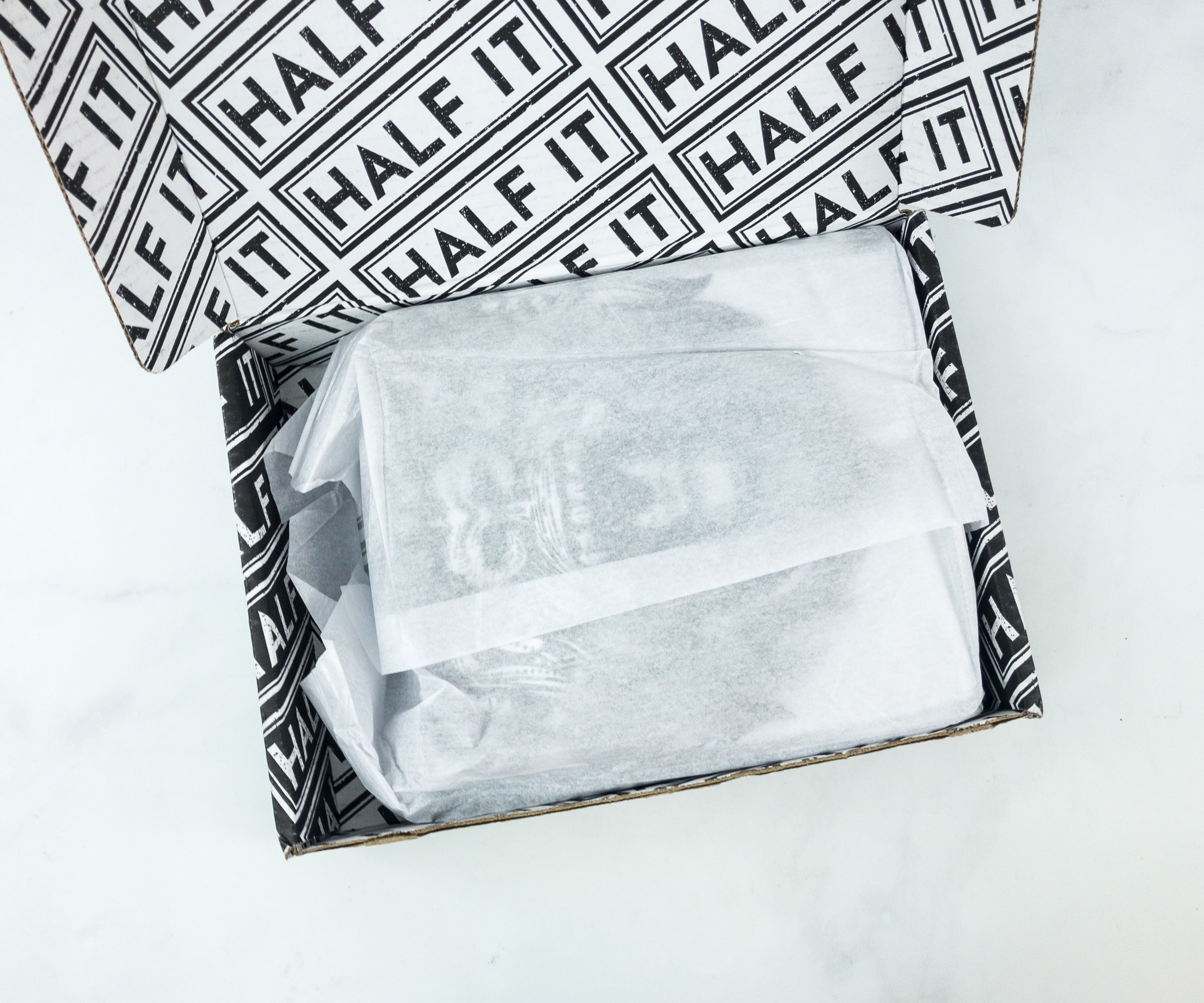 The items are neatly folded, stacked, and wrapped with a white tissue paper.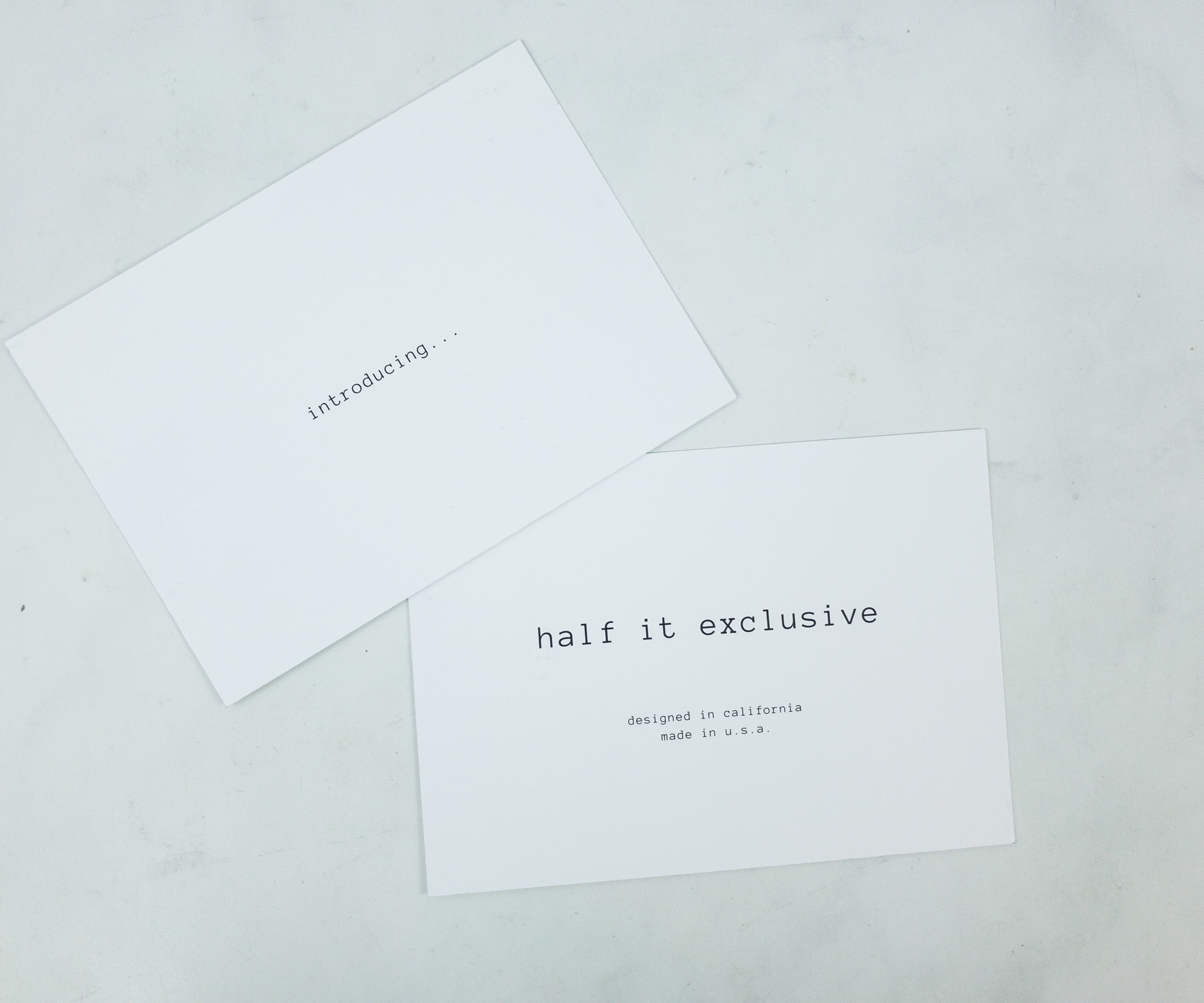 This box features Half It exclusive items.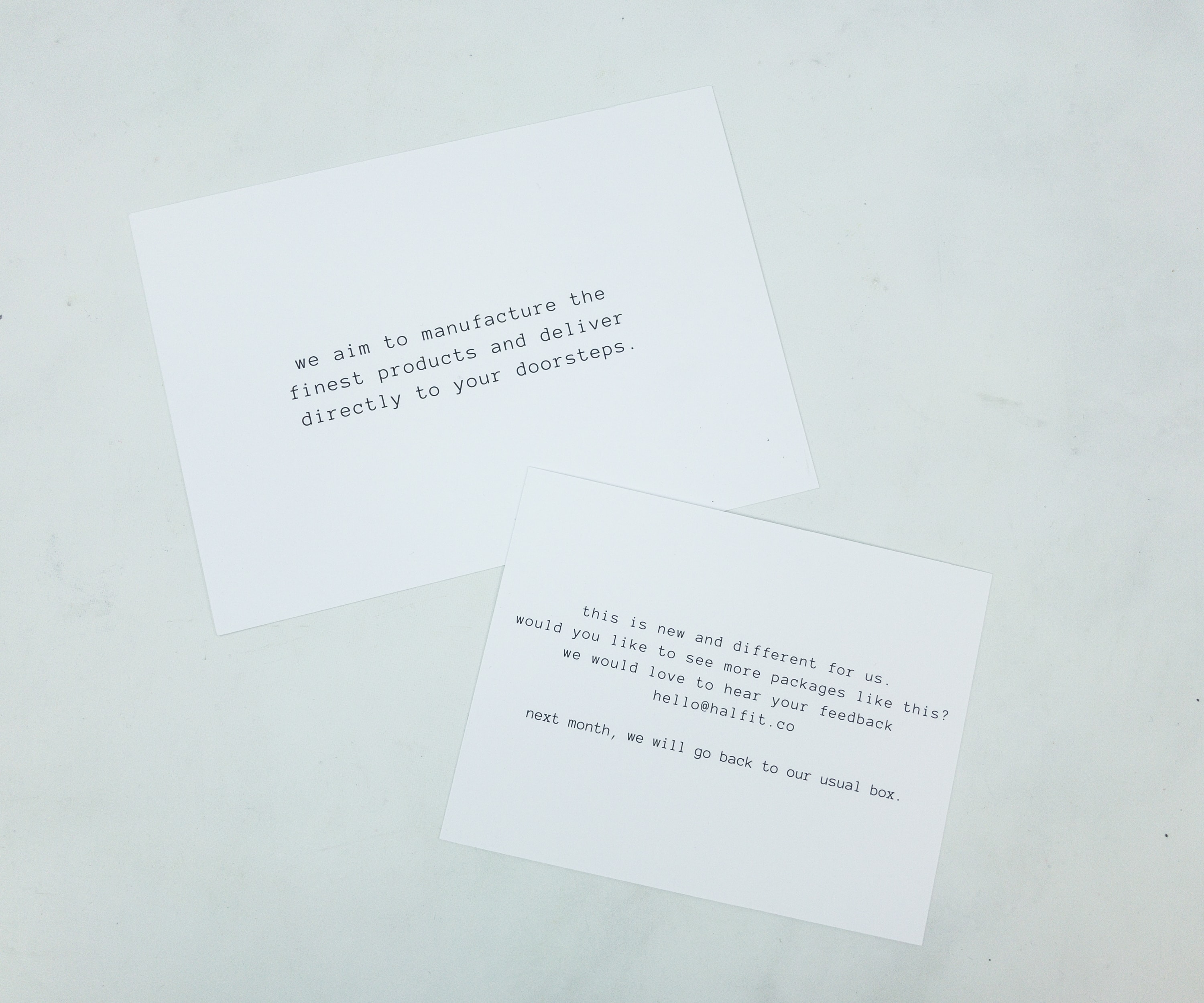 This month's box is different from their usual boxes because it contains only clothing items instead of other sporty and lifestyle gear plus snacks. Next month, according to their note, they will go back to the usual box.
Everything in my box!
There's a corresponding card for each item and the first one is the Tribal Beast T-shirt.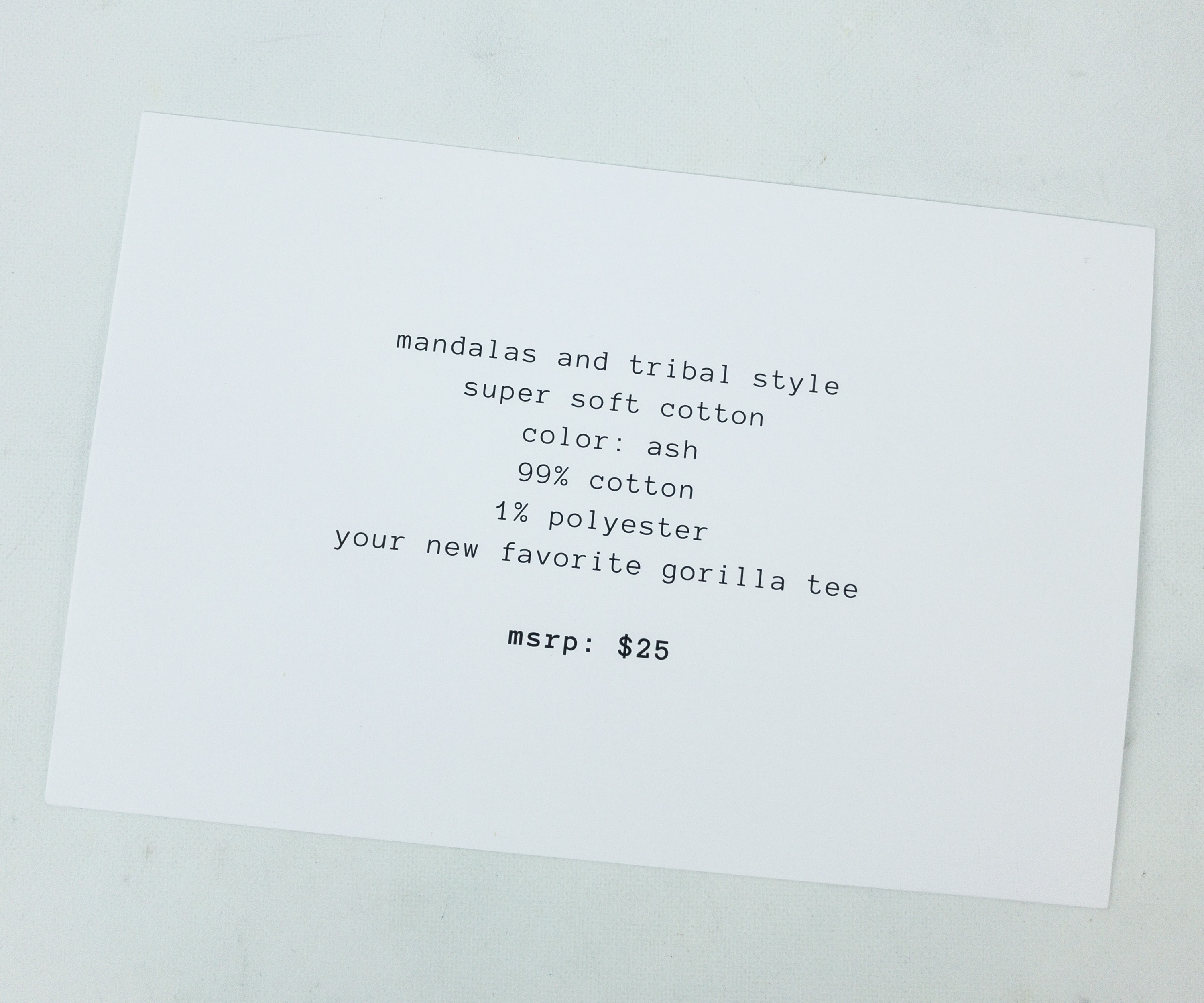 There's also a card with a complete description of the item along with its value.

Tribal Beast T-Shirt ($25) This is a totally cool graphic tee. It features a round neck and short sleeve cut in ash color. It's also made of soft cotton and polyester so it stretches to a comfortable fit.
This superb image of a gorilla represents primitive art. The gorilla symbolism stands for strength, respect, and authority. It's one fierce beast with a gentle heart.
Next item on the list is a statement jersey tank top.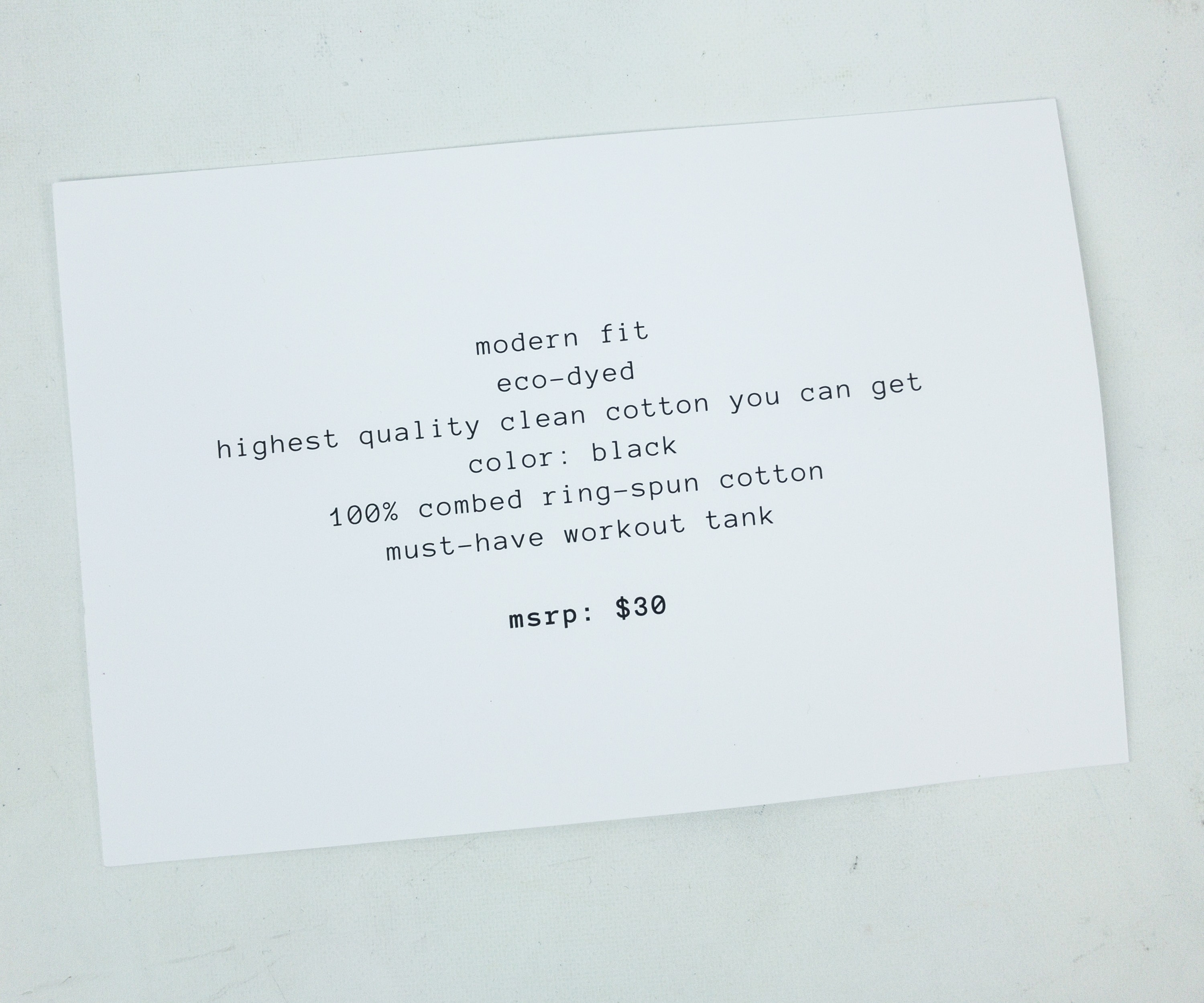 Again, the card talks about the make and value of the item.
Eat. Sleep. Gym. Repeat. Hersey Tank ($30) This shirt is a very good quality for its price. The length, the moisture-wicking fabric is just what I want from a workout tank.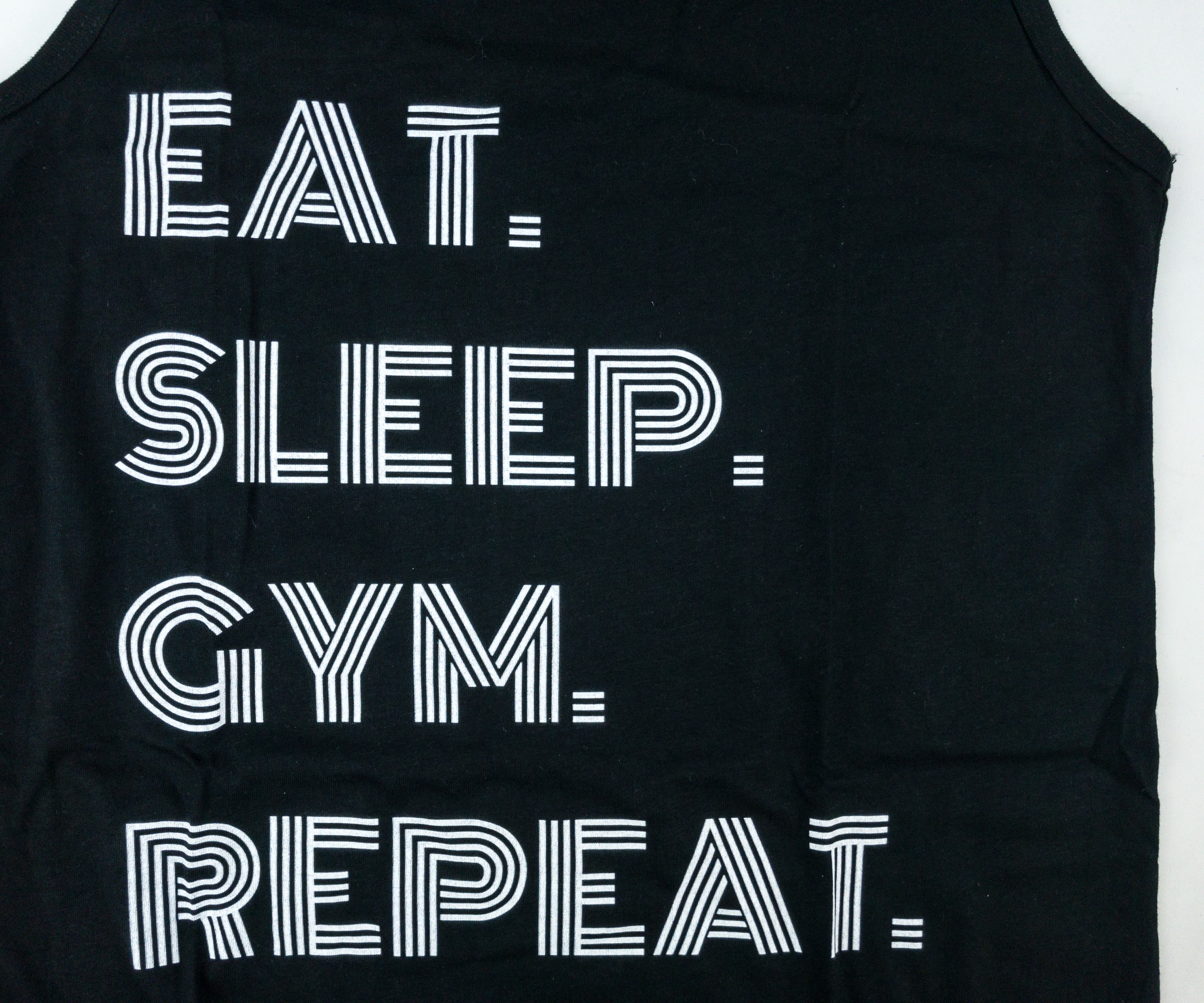 Eat. Sleep. Gym. Repeat. It's the mantra of every gym buff.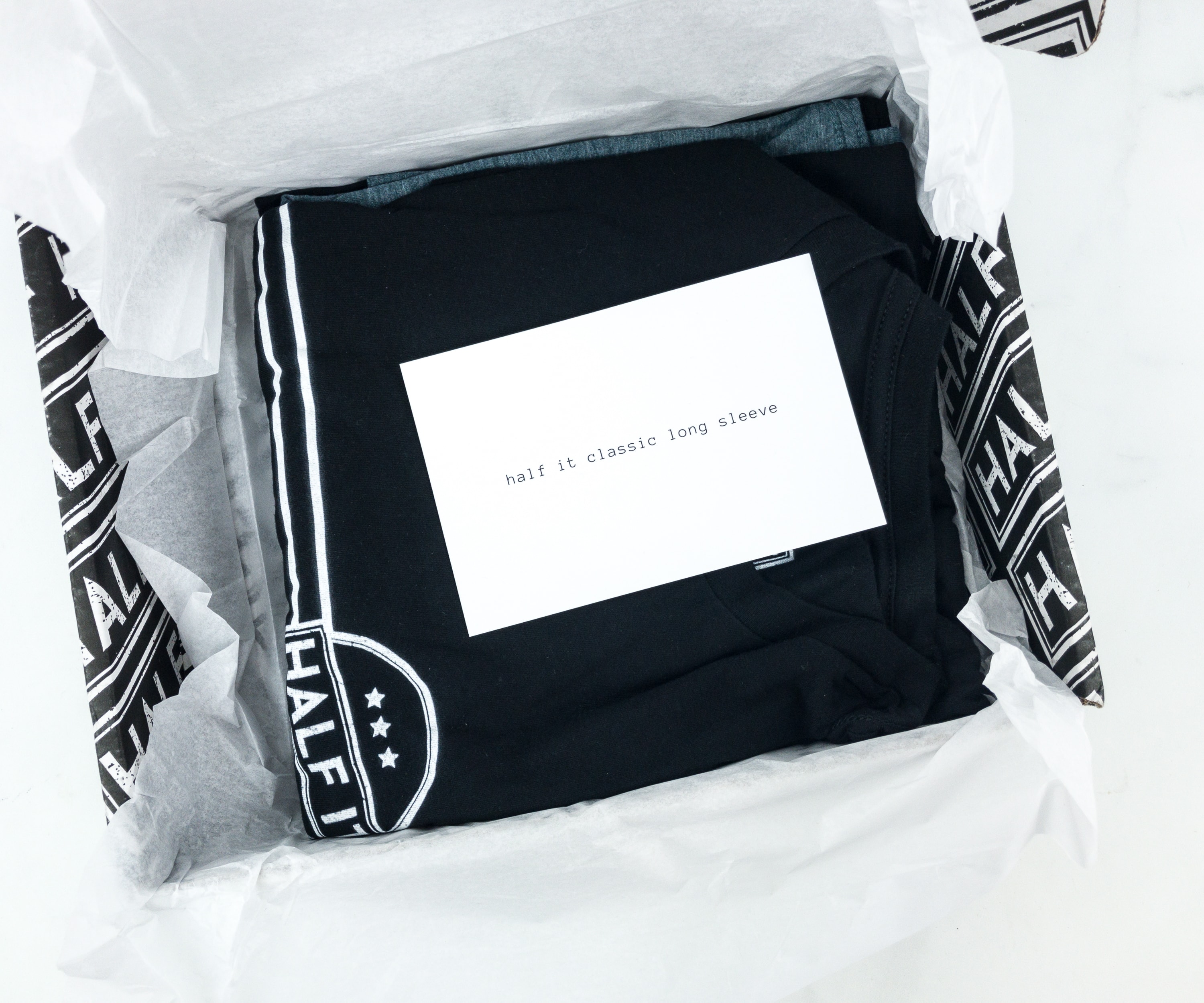 The next piece is a Half It limited release long sleeve tee.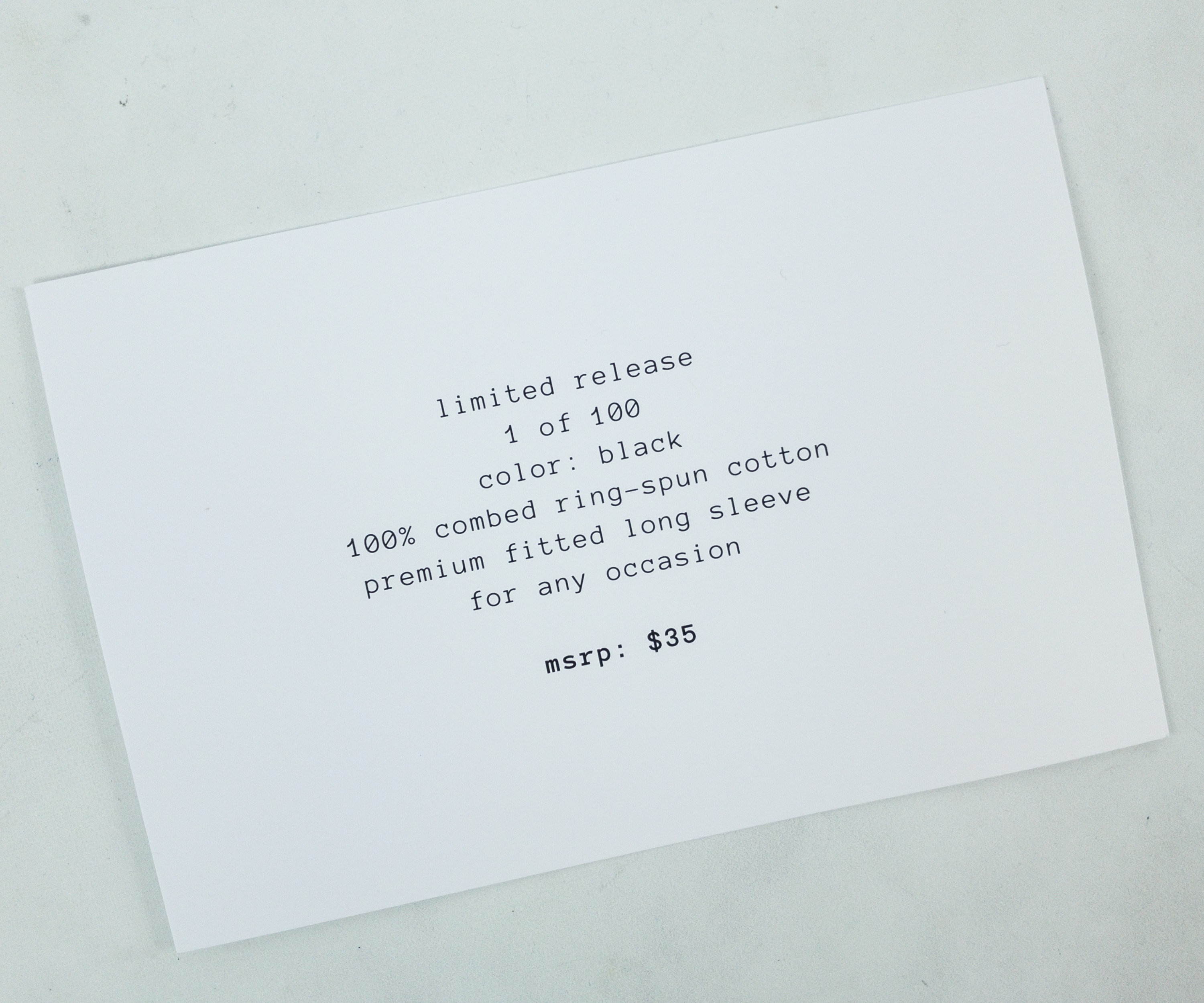 This card is really informative. It's nice to know what the items are made from and how much they cost.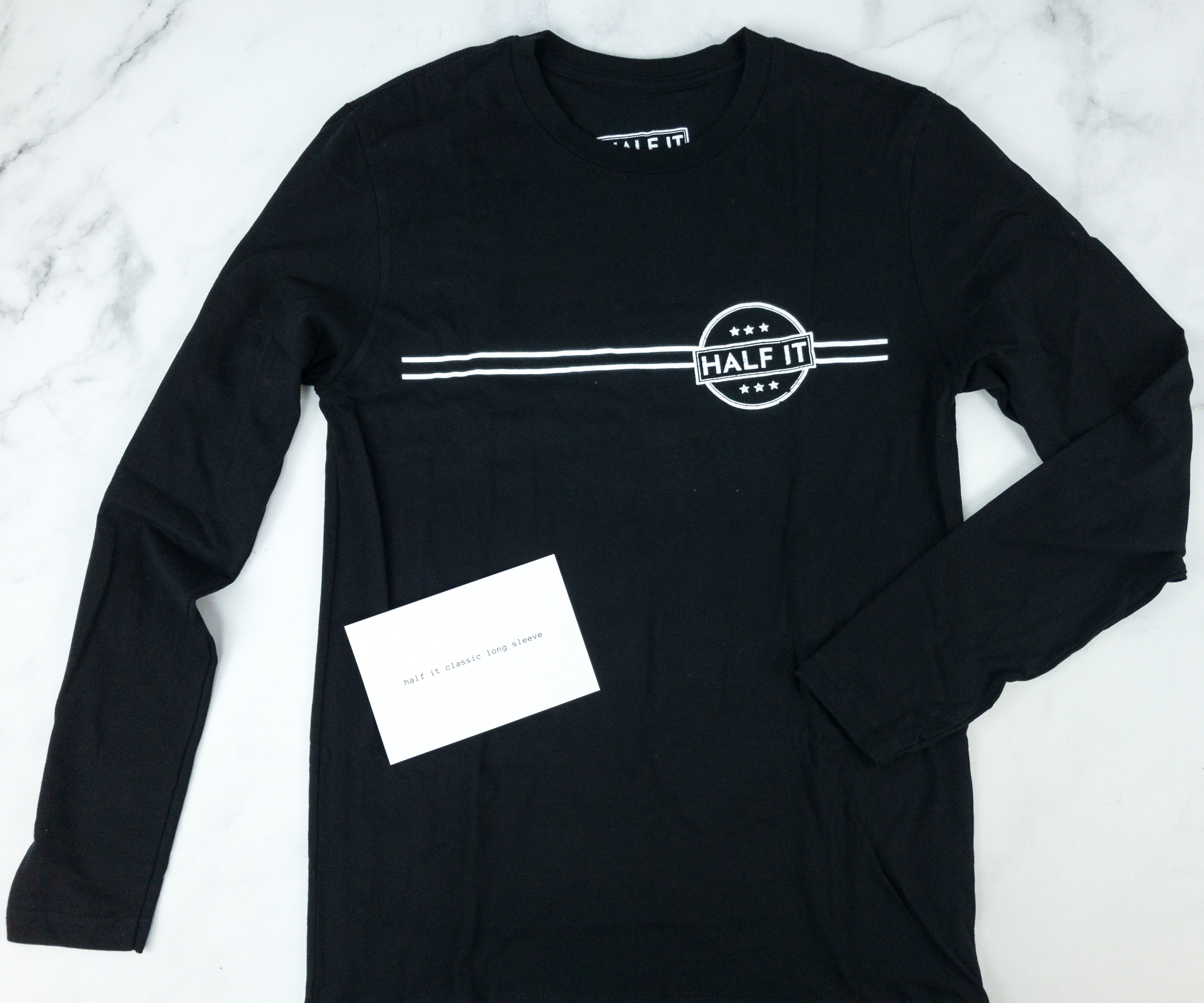 Half It Classic Long Sleeves ($35) This classic long sleeve tee is made from combed-ring spun cotton which makes it even more refined and super soft than any other fabric. The crew neck collar lays flat on the neck nicely.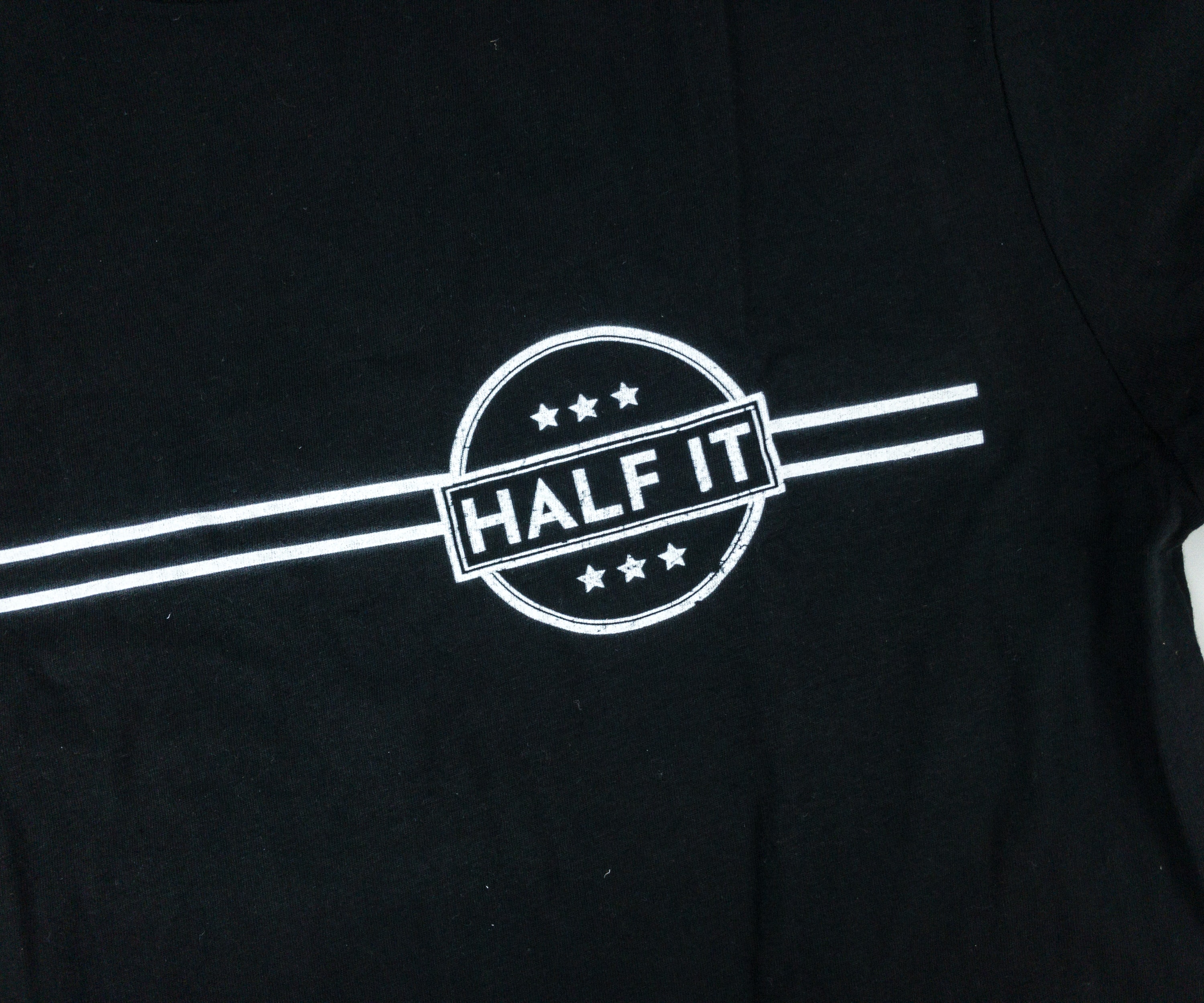 It features a simplified design with Half It brand logo on the lefthand chest.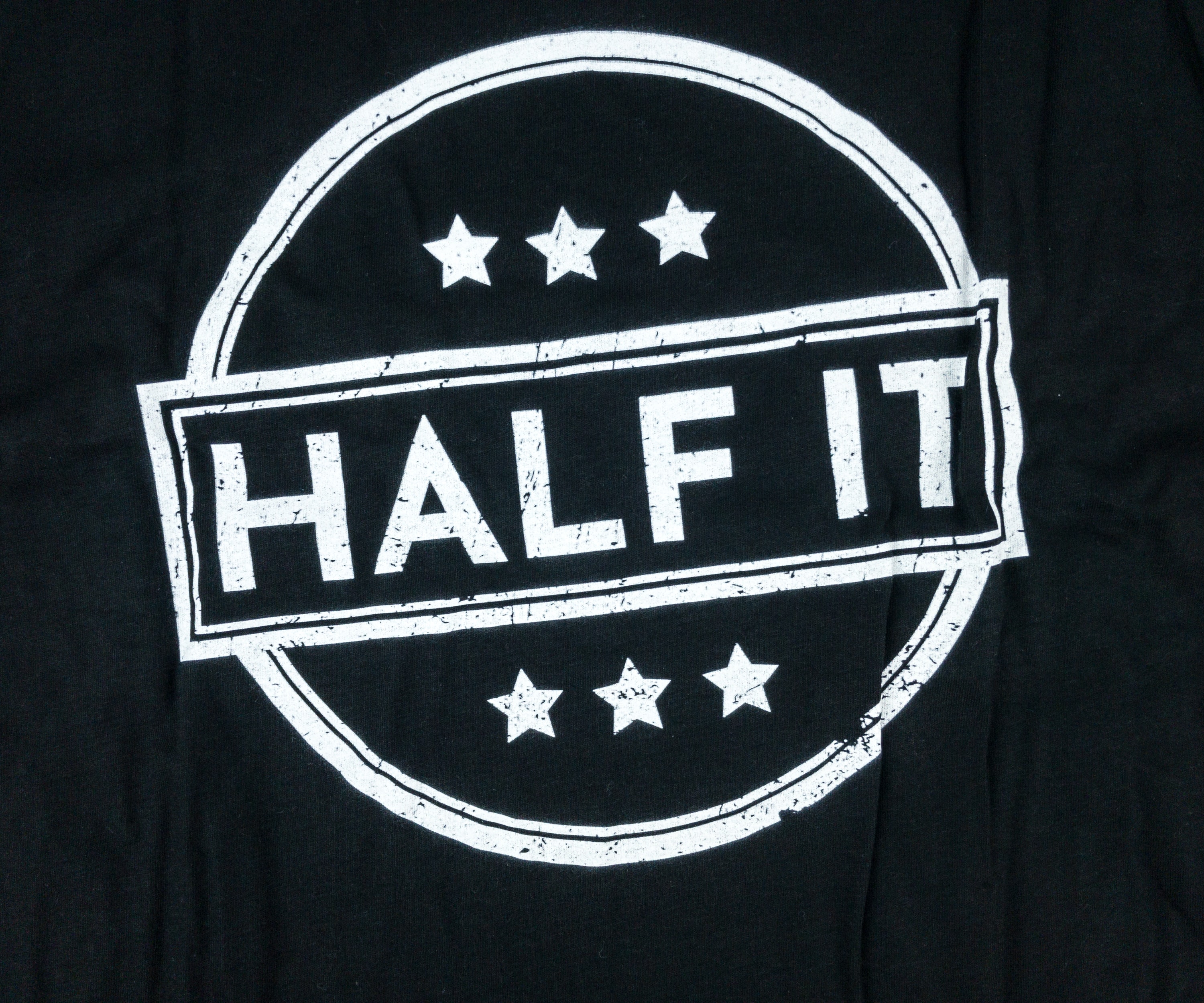 It's a simple, well-designed logo with 6 stars representing how impressive and motivating their products are.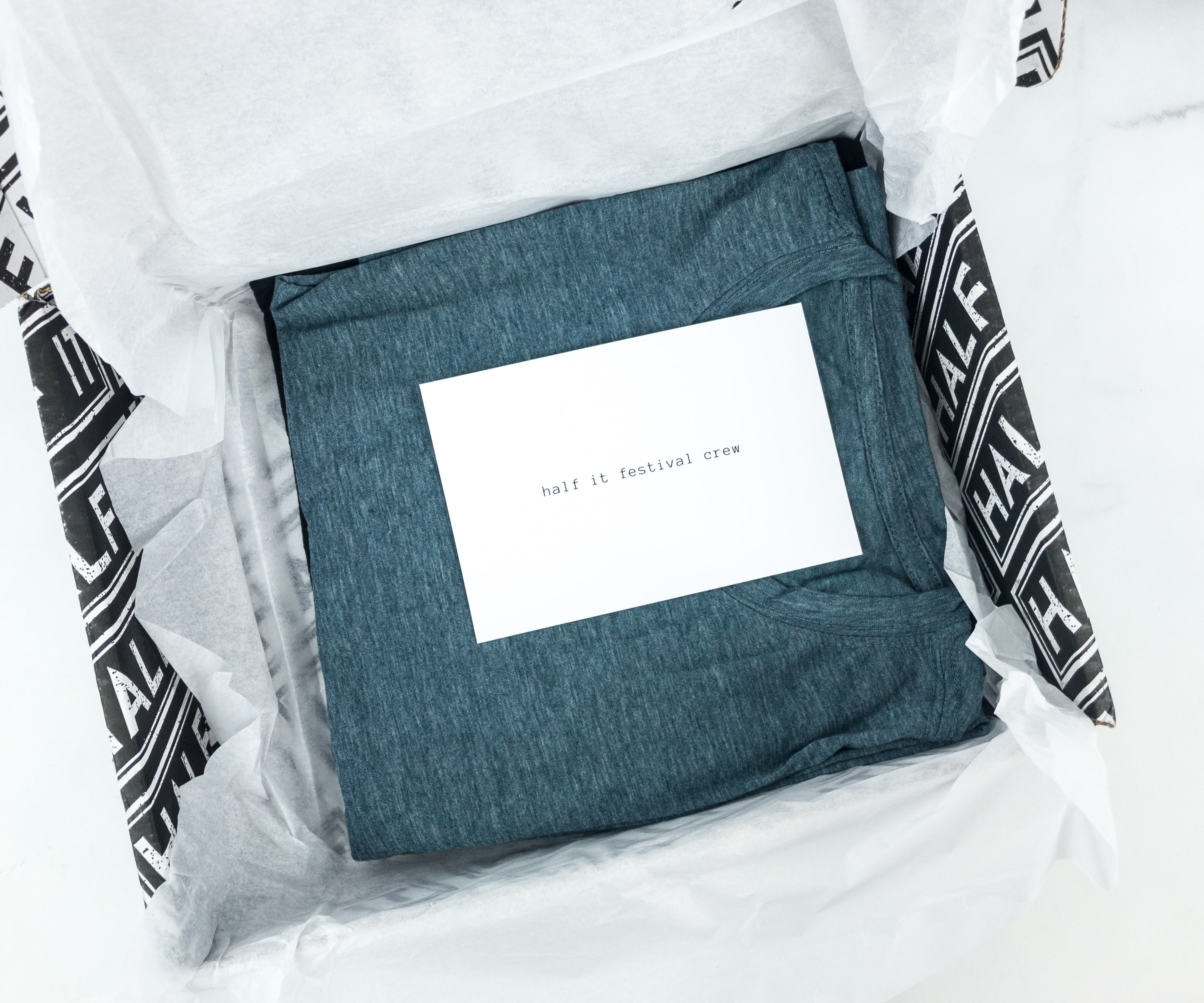 We received another crew cut tee and it's next on our list.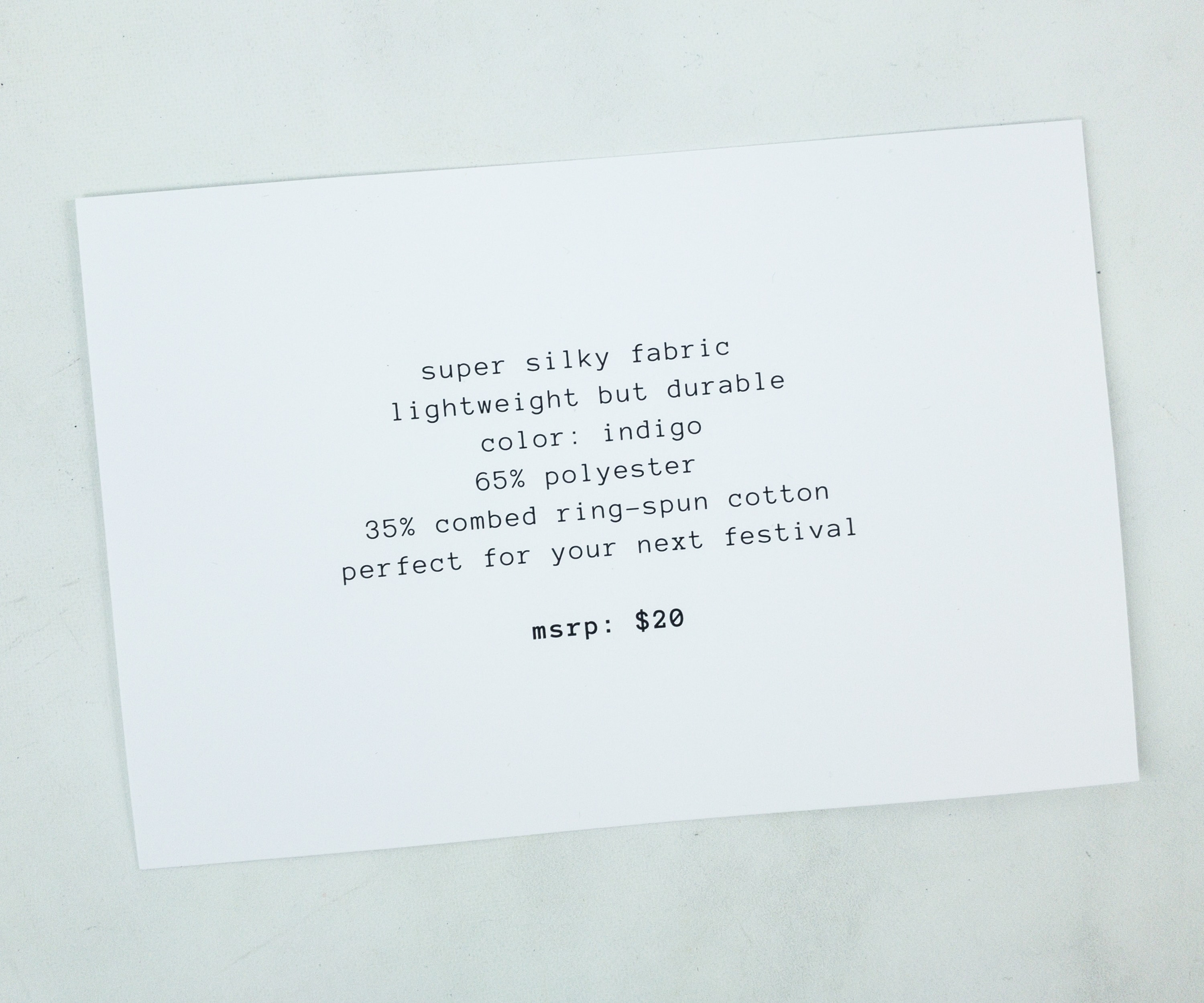 Good quality and affordable value. Wow!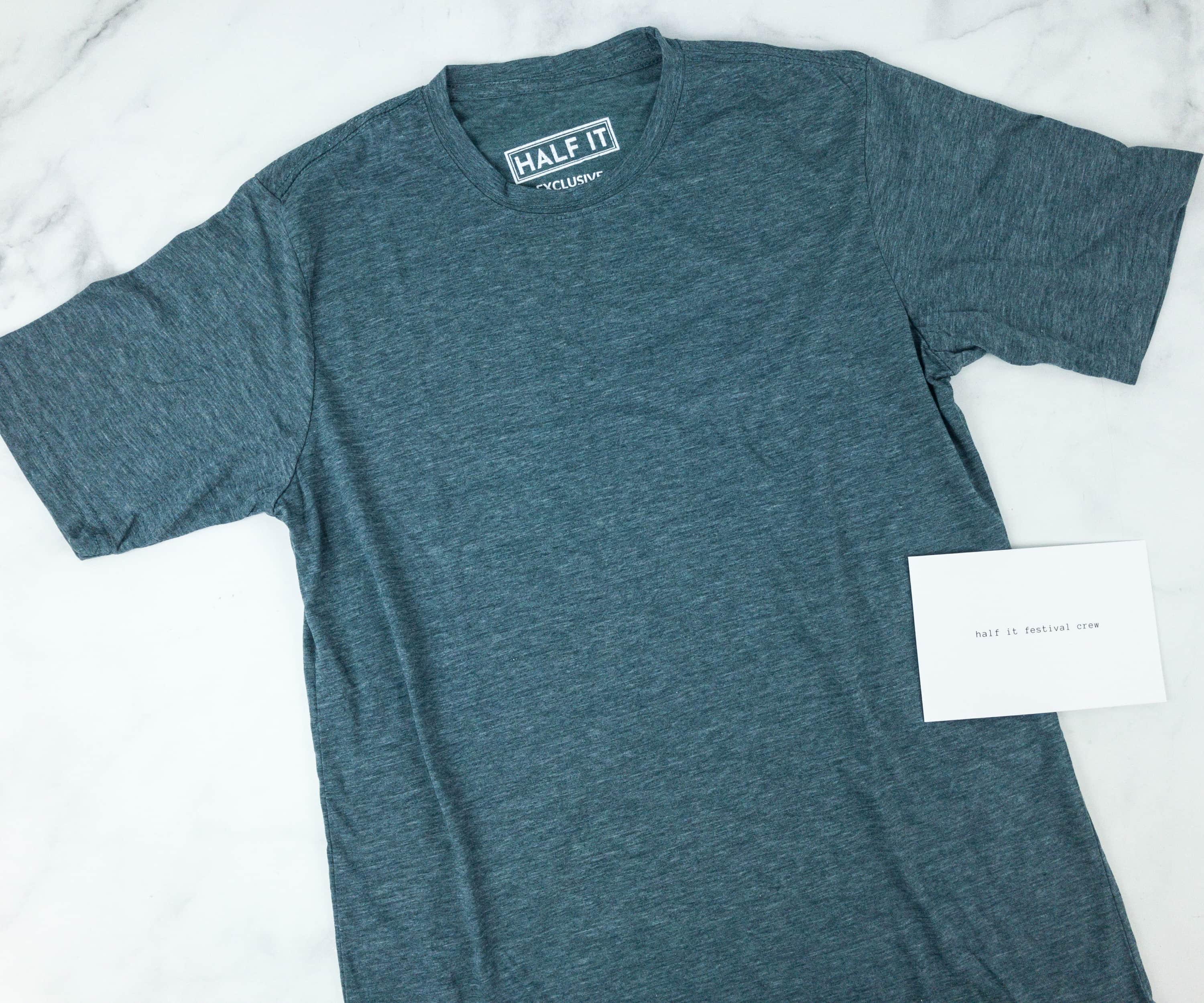 Half It Festival Crew ($20) This shirt will allow me to move freely and aim for the goal on my next marathon or jump high and dance till I drop during a music festival due to its super light and durable fabric.
I like its indigo color and how they ironed the label on the nape of the shirt instead of using an annoying and itchy tag.
The last item in the list is another tank top.
This item has already impressed me just by reading the info card.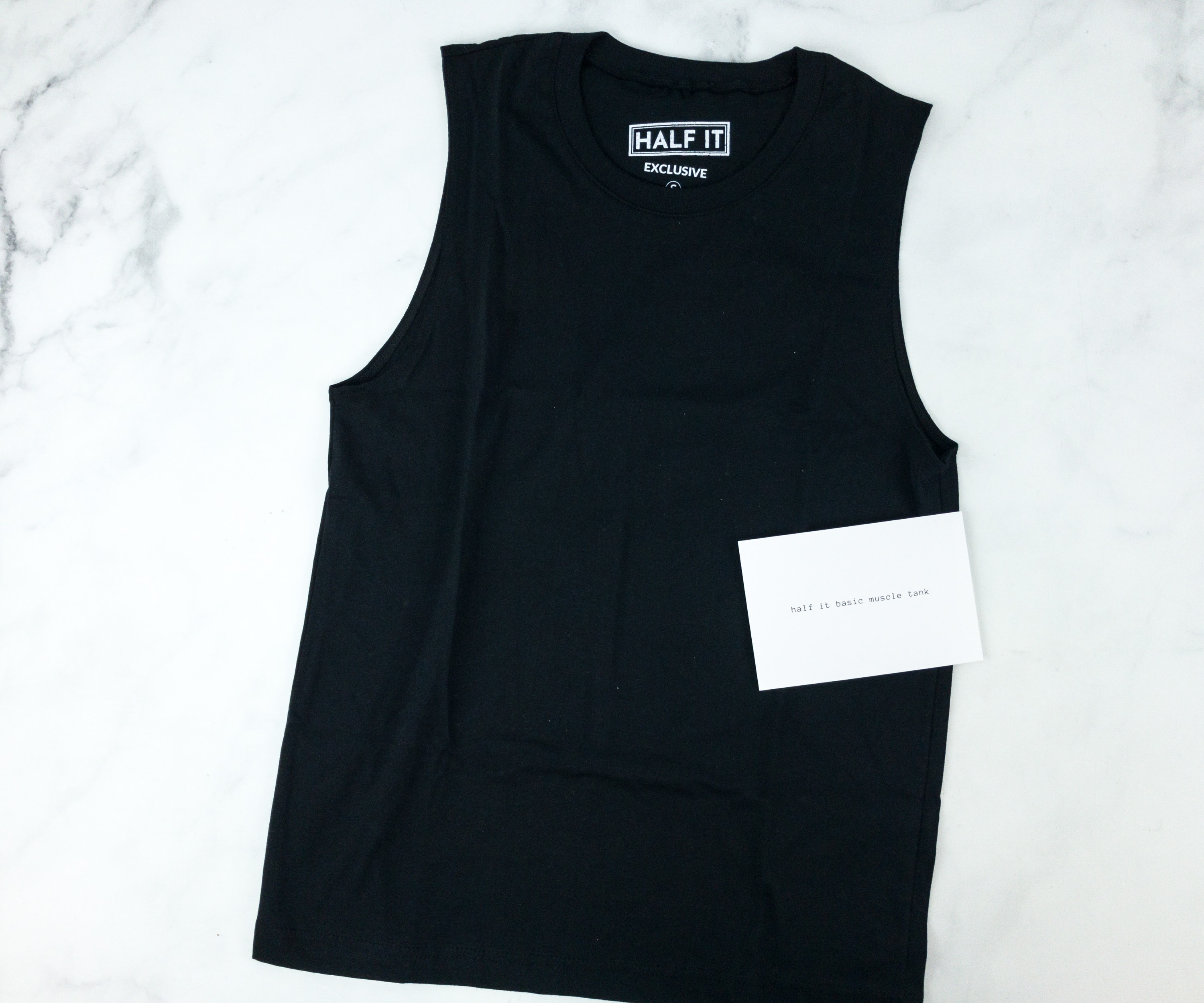 Half It Basic Muscle Tank ($20) I am now summer-workout ready with this cutoff sleeves. The wide armholes make it easier to move about and just sweat it all out.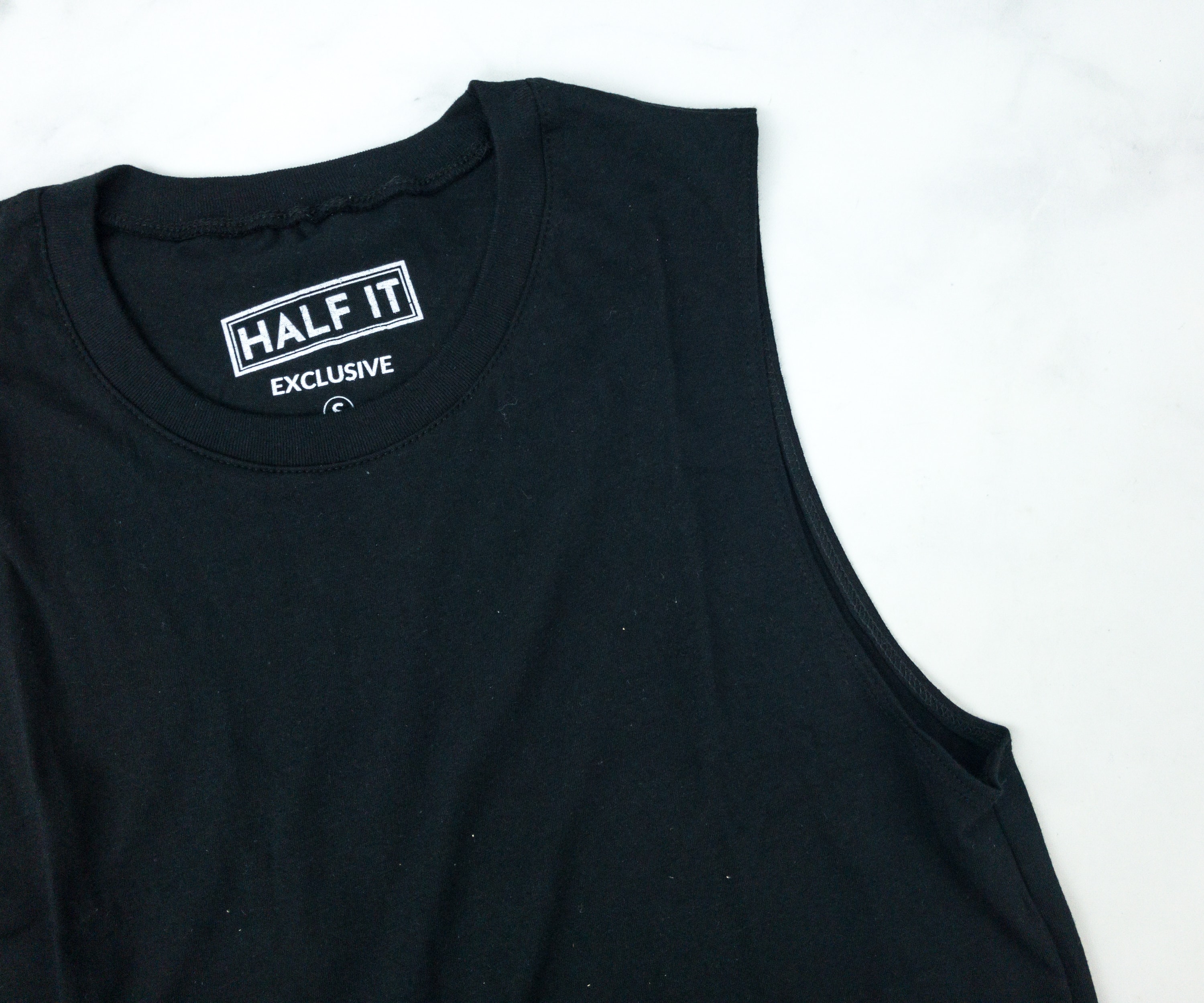 It's highly convenient, breathable and has a classic tapered fit. It motivates me to hit the gym even in hot weather.
This month's box from Half It is totally different from the usual, but I like it! This bunch of clothing items is exactly what I need so I never have to skip a session at the gym or a day of training. The tribal beast shirt and long sleeve tee are also stylish and will keep me looking at my best on any occasion. I think I would love to receive more packages like this!
What do you think about this month's Half It box?