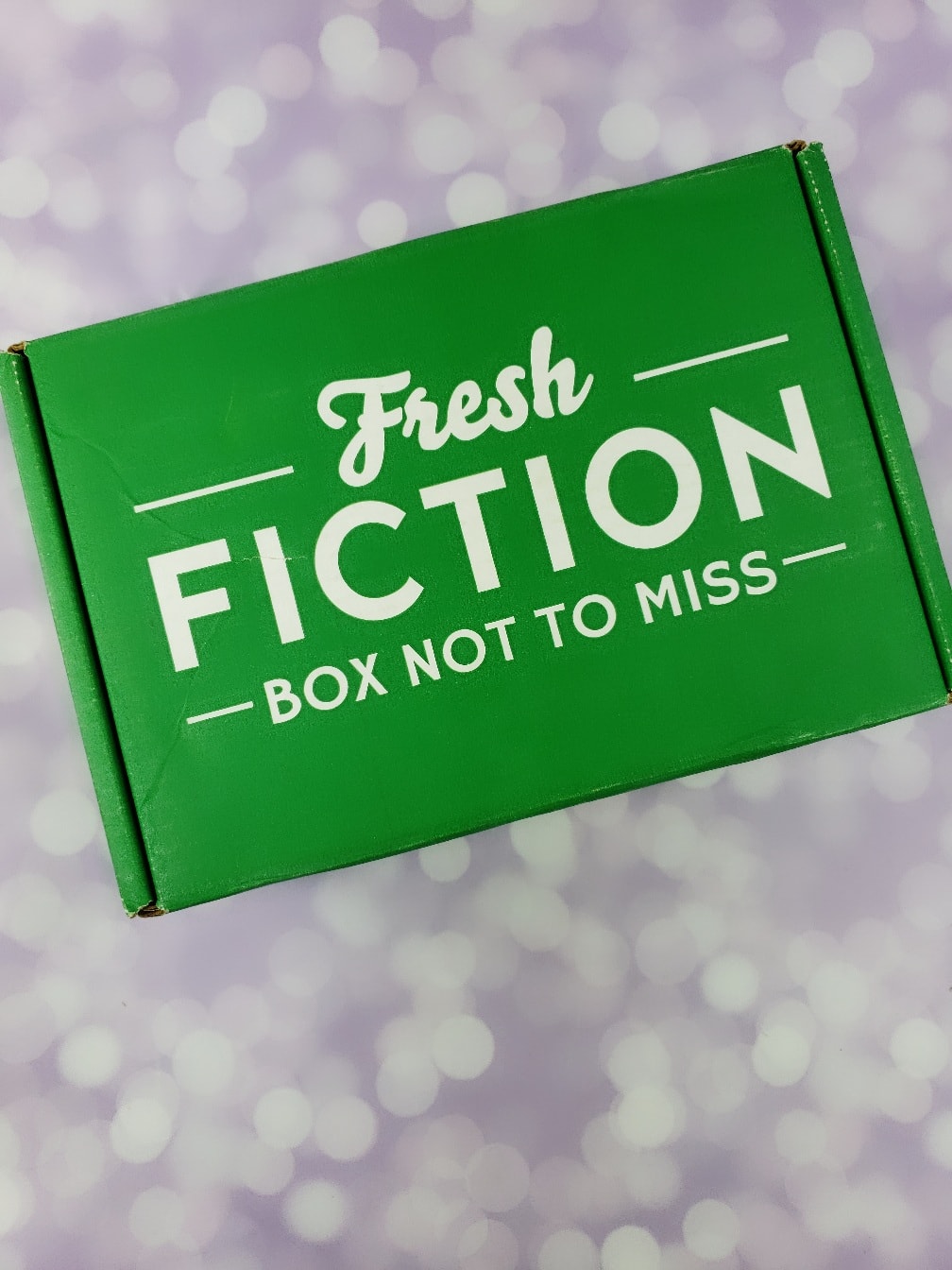 Fresh Fiction Box Not To Miss is a monthly book subscription that sends 4-7 new release books for $25.95. Shipping is free to the U.S. but they also ship worldwide. You can choose from a 1 or 3-month plan and both plans auto renew. Alternatively, you can also buy a one-time box from their online shop. They send 3-5 new release print books and codes for some downloadable ebooks! Most of the books will be from the romance genre but they may occasionally send mystery, erotica, YA, and paranormal books too.
DEAL: Save $3 on your first Fresh Fiction Not To Miss box with coupon code HELLO.
This month's featured author is Candace Havens.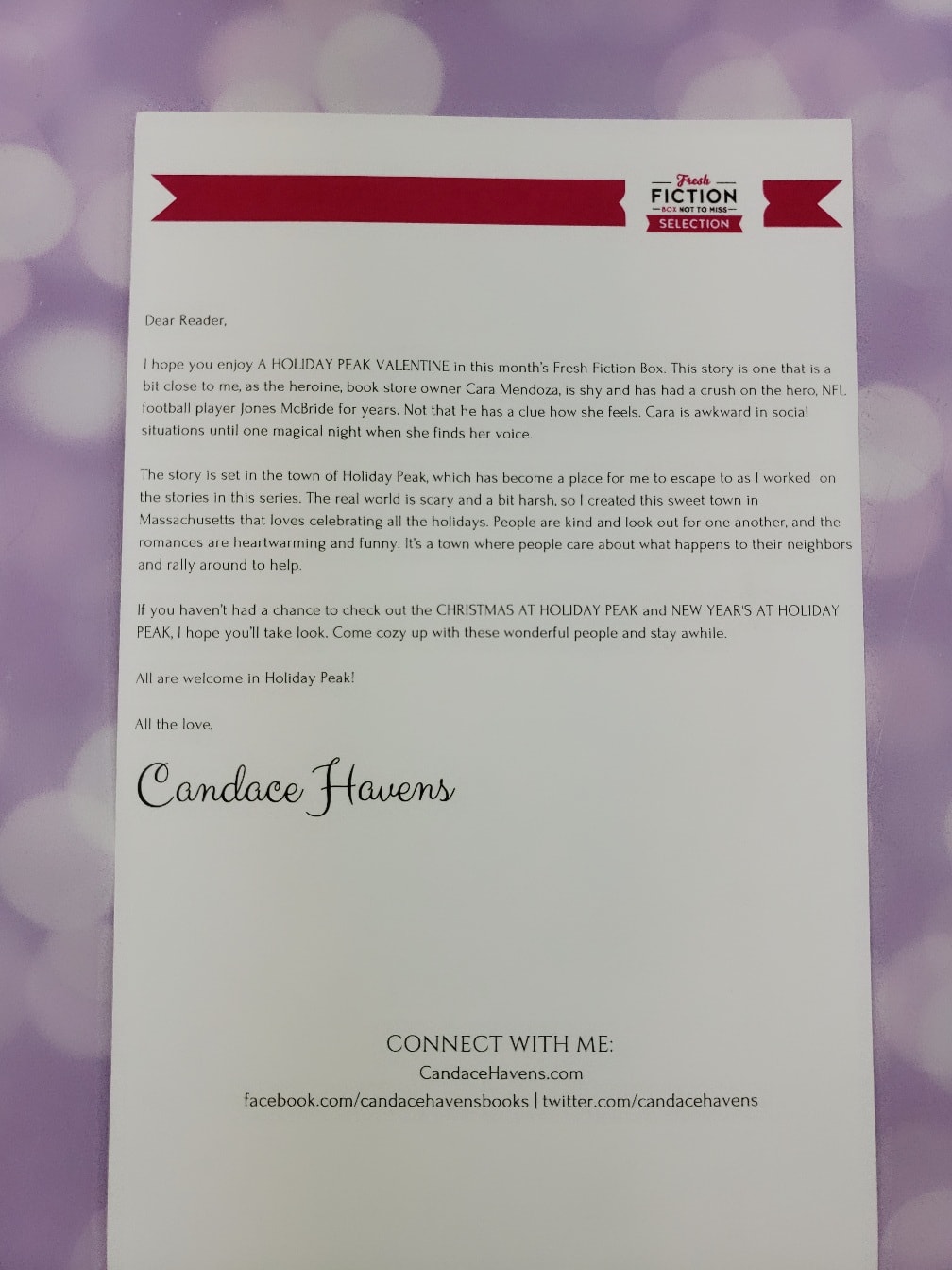 They included a letter from the featured author.
Everything in my box!
They included a sachet of instant coffee and an almond-dark chocolate biscotti as a bonus!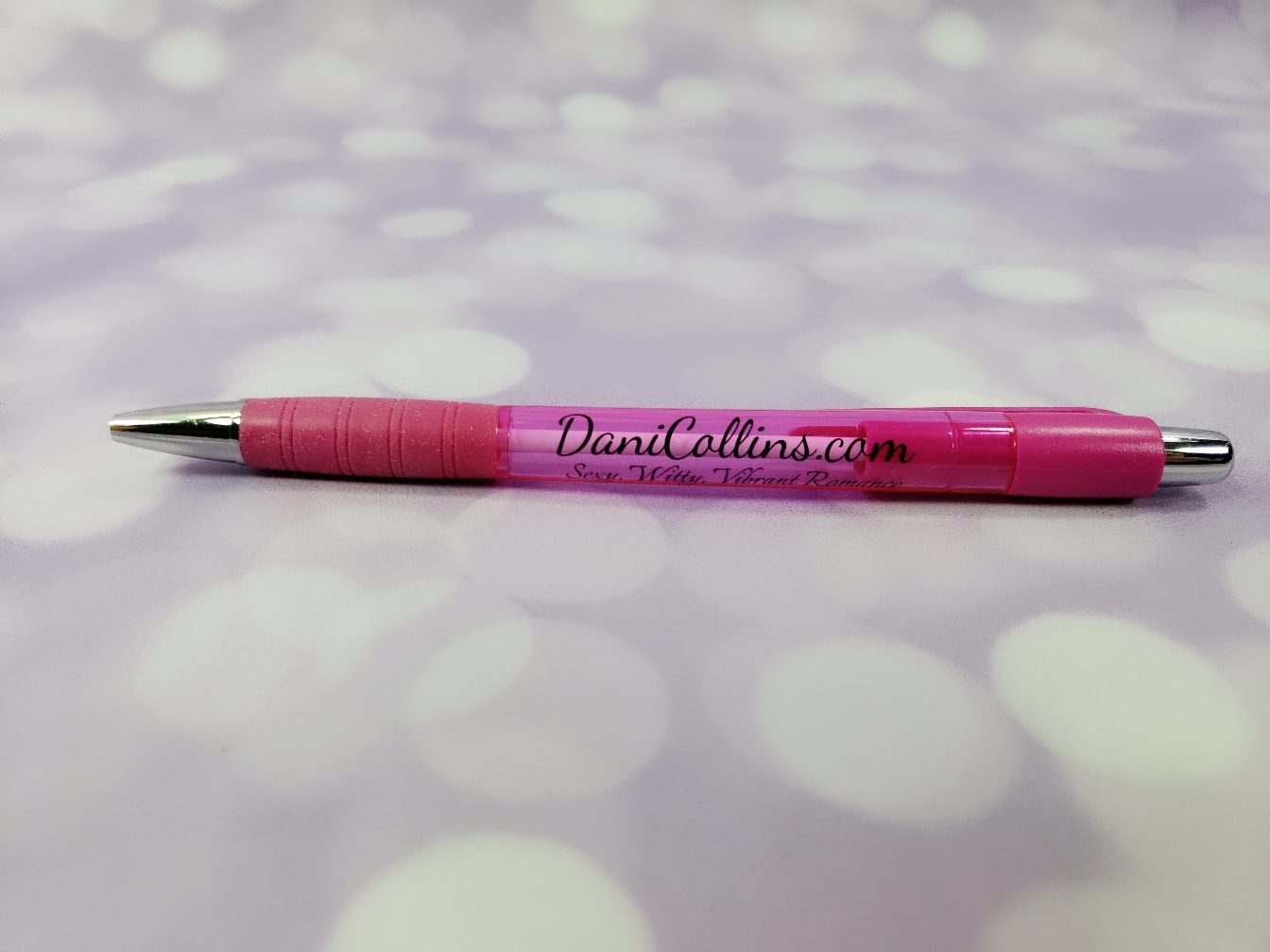 Another bonus item is a cute pen!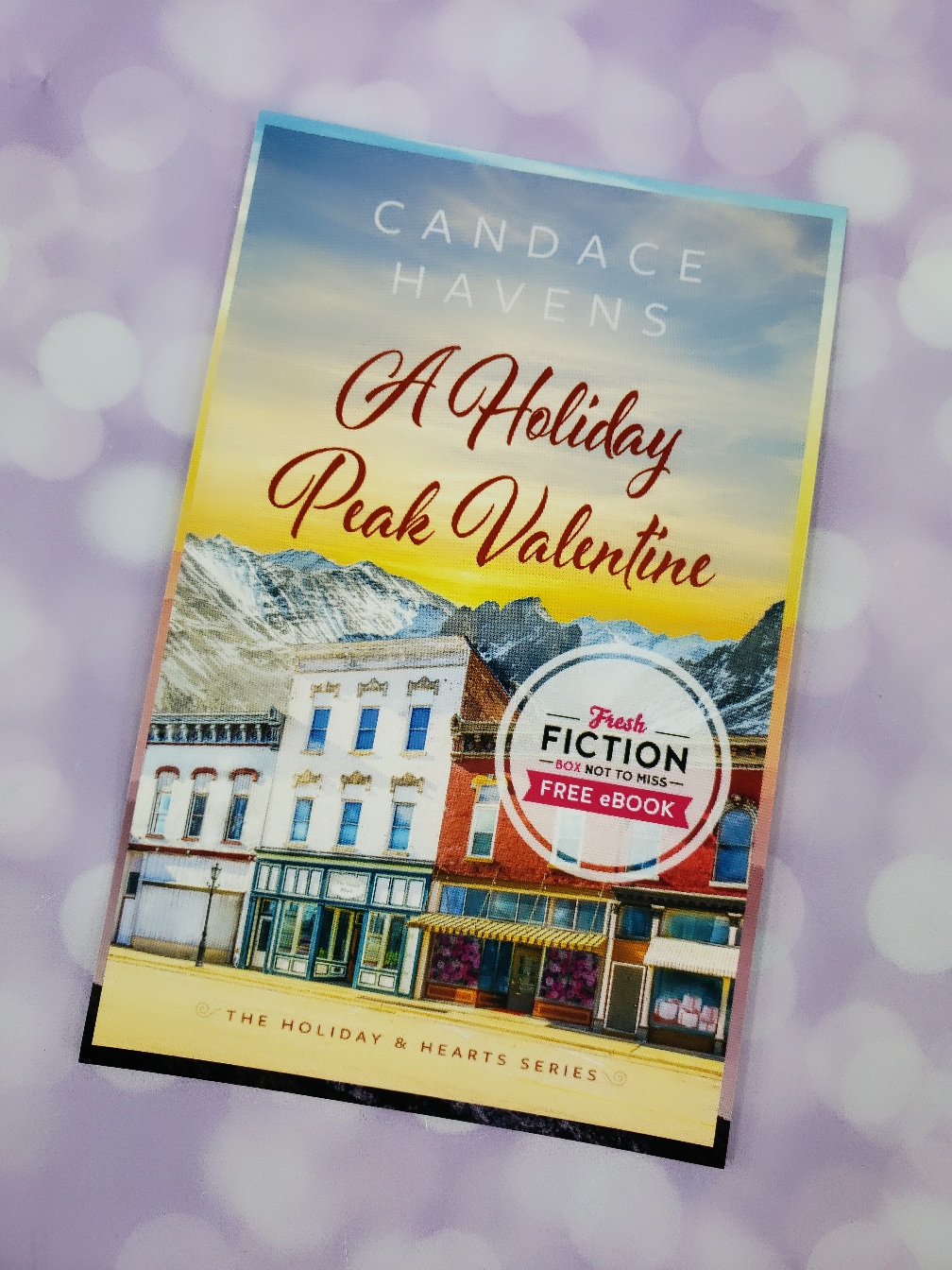 I'm also getting a free e-book, Candace Havens' A Holiday Peak Valentine.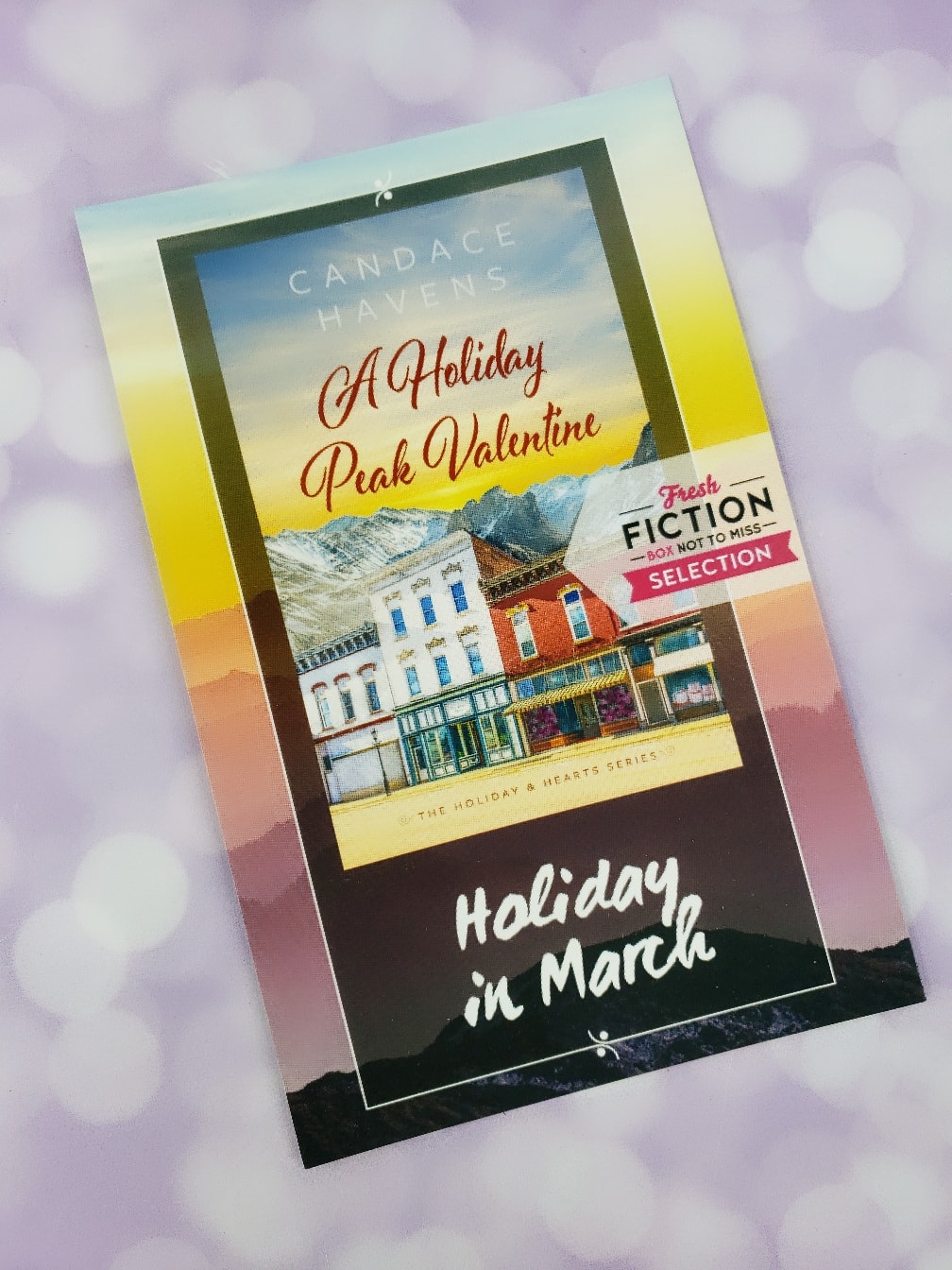 A Holiday Peak Valentine by Candace Havens ($7.99) It's a sweet romance with life lessons on the side. The writer's voice is captivating, keeping me more engrossed with the story progressed. This one is perfect for anyone looking for a light read.
Smart and nerdy Cara Mendoza loves books, and makes sure her bookstore, The Novel Place, is stocked with some of the latest best sellers along with the classics. She has a not-so-secret penchant for romance novels, and in her mind, the hero is always played by former NFL player and her favorite high school quarterback Jones McBride. But book boyfriends don't disappoint, and she's determined to keep it that way. So what if she ends up a spinster with ninety-eight cats?The last place Jones ever thought he'd end up was Holiday Peak. But when his pro-career ended due to a knee injury, and his dad got sick, it ended up being a haven. After eight months back, he's started really enjoying his second love, which is cooking. Changing up the menu at the family diner and seeing what the town thinks of his creations is fun for him. They've even started asking him to cater many of the town's celebration. Which is how he ends up spending time with the quiet beauty Cara. The more he gets to know her, and peels back those layers she surrounds herself with; the more intrigued he becomes. There's no way he's ever going to live up to her idea of a romantic hero, but that doesn't keep him from wanting to try.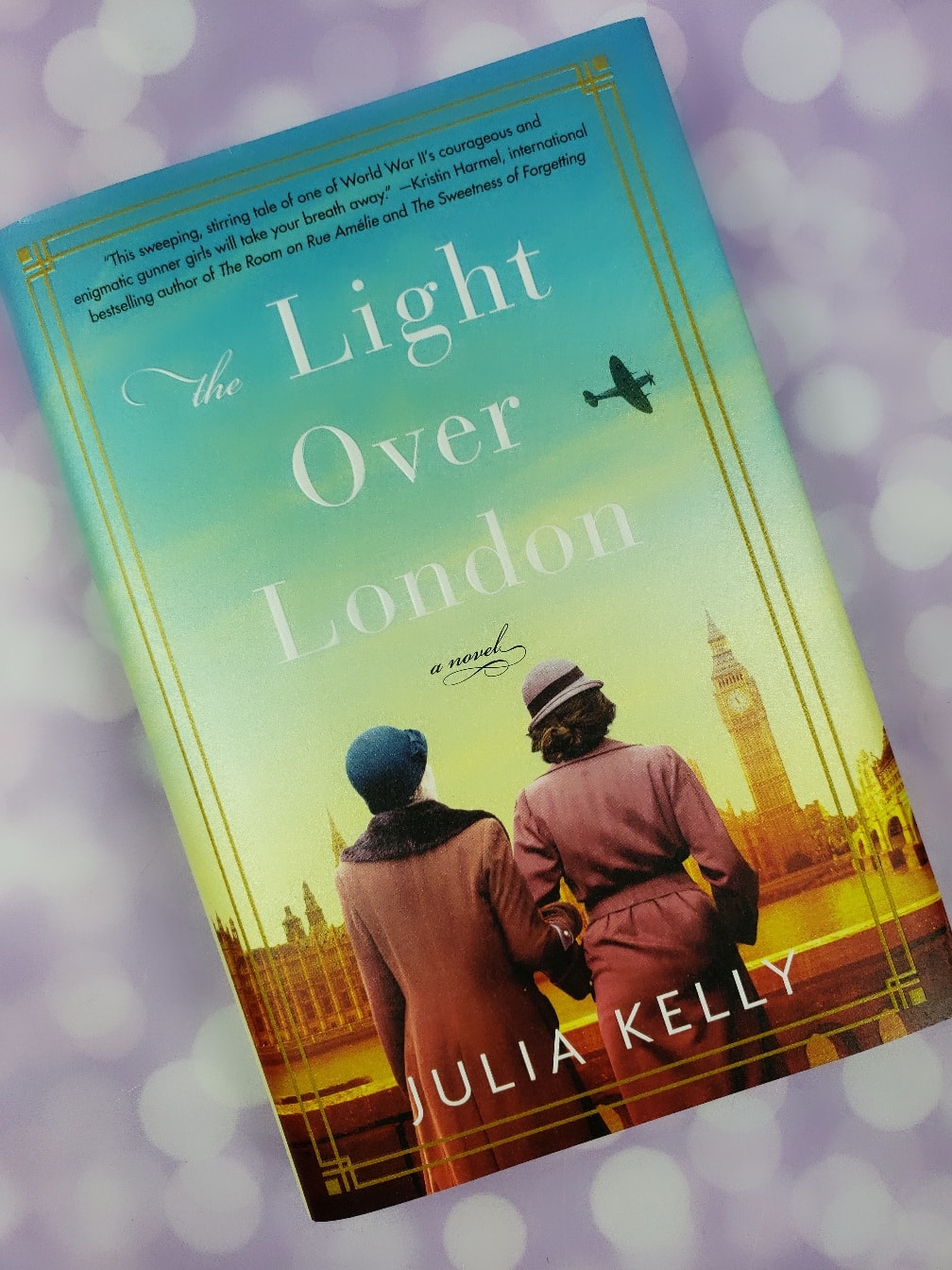 The Light Over London by Julia Kelly ($17.09) A historical fiction with a dash of sweet romance, this book easily caught my attention. It's beautifully written, with every detail put into play for a reason. Also, the characters are so real that they leap off the page!
Reminiscent of Martha Hall Kelly's Lilac Girls and Kristin Hannah's The Nightingale, this sweeping, entrancing story is a must-read for fans of remarkable women rising to challenges they could never have predicted. 

It's always been easier for Cara Hargraves to bury herself in the past than confront the present, which is why working with a gruff but brilliant antiques dealer is perfect. While clearing out an estate, she pries open an old tin that holds the relics of a lost relationship: among the treasures, a World War II-era diary and a photograph of a young woman in uniform. Eager to find the author of the hauntingly beautiful, unfinished diary, Cara digs into this soldier's life, but soon realizes she may not have been ready for the stark reality of wartime London she finds within the pages.

In 1941, nineteen-year-old Louise Keene's life had been decided for her—she'll wait at home in her Cornish village until her wealthy suitor returns from war to ask for her hand. But when Louise unexpectedly meets Flight Lieutenant Paul Bolton, a dashing RAF pilot stationed at a local base, everything changes. And changes again when Paul's unit is deployed without warning.

Desperate for a larger life, Louise joins the women's branch of the British Army in the anti-aircraft gun unit as a Gunner Girl. As bombs fall on London, she and the other Gunner Girls relish in their duties to be exact in their calculations, and quick in their identification of enemy planes during air raids. The only thing that gets Louise through those dark, bullet-filled nights is knowing she and Paul will be together when the war is over. But when a bundle of her letters to him are returned unanswered, she learns that wartime romance can have a much darker side.

Illuminating the story of these two women separated by generations and experience, Julia Kelly transports us to World War II London in this heartbreakingly beautiful novel through forgotten antique treasures, remembered triumphs, and fierce family ties.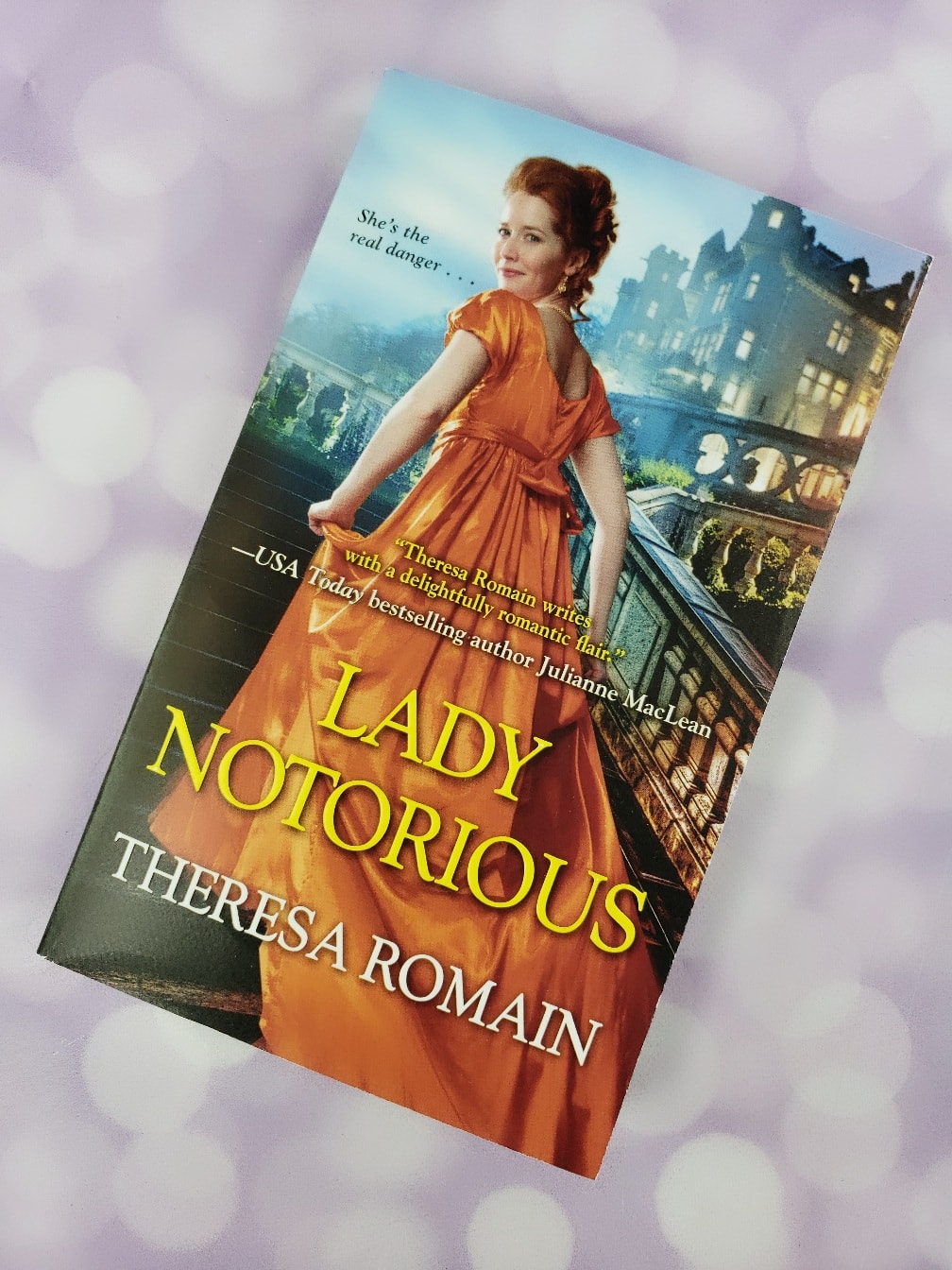 Lady Notorious by Teresa Romain ($5.98) It's the fourth book in a series. I wish they sent the first book instead. I mean, it's really odd to start with the fourth book, right? The story is interesting though, and the kind of romance seemed right up my alley.
Who knew love would be her secret weapon?

Cassandra Benton has always survived by her wits and wiles, even working for Bow Street alongside her twin brother. When injury takes him out of commission, Cass must support the family by taking on an intriguing new case: George, Lord Northbrook, believes someone is plotting to kill his father, the Duke of Ardmore. Decades before, the duke was one of ten who formed a wager that would grant a fortune to the last survivor. But someone can't wait for nature to take its course—and George hopes a seasoned investigator like Cass can find out who.

Cass relishes the chance to spy on the ton, shrewdly disguised as handsome Lord Northbrook's notorious "cousin." What she doesn't expect is her irresistible attraction to her dashing employer, and days of investigation soon turn to passionate nights. But with a killer closing in and her charade as a lady of the ton in danger of collapsing at any moment, Cass has no choice but to put her life—and her heart—in the hands of the last man she ought to trust . . .

"Richly rewarding."
—Booklist, Starred Review on Fortune Favors the Wicked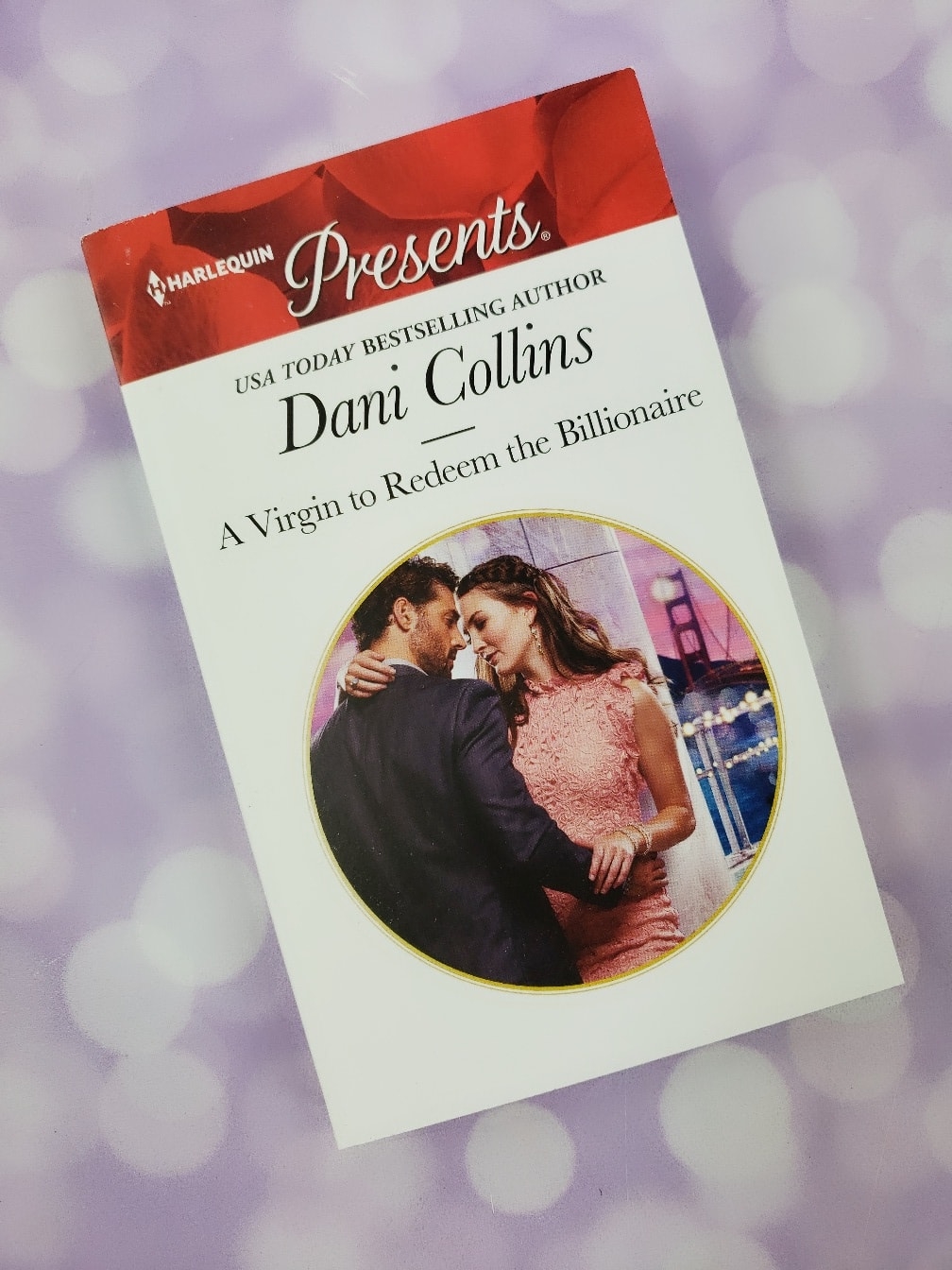 A Virgin To Redeem The Billionaire by Dani Collins ($5.26) Don't let the title turn you off, this book is so much more than that. The author did a great job in fleshing out the characters, making them as human as possible. She also has an ear for dialogue.
He'll make her pay…

Until he learns of her innocence!

Self-made billionaire Kaine Michaels has just given Gisella Drummond, daughter of one of New York's most influential dynasties, a shocking ultimatum: use her spotless reputation to save his own or he'll ruin her family for betraying him! Kaine knows Gisella wants him, and he knows how much pleasure he can give her! But uncovering sweet Gisella's virginity makes Kaine want her for so much more than revenge…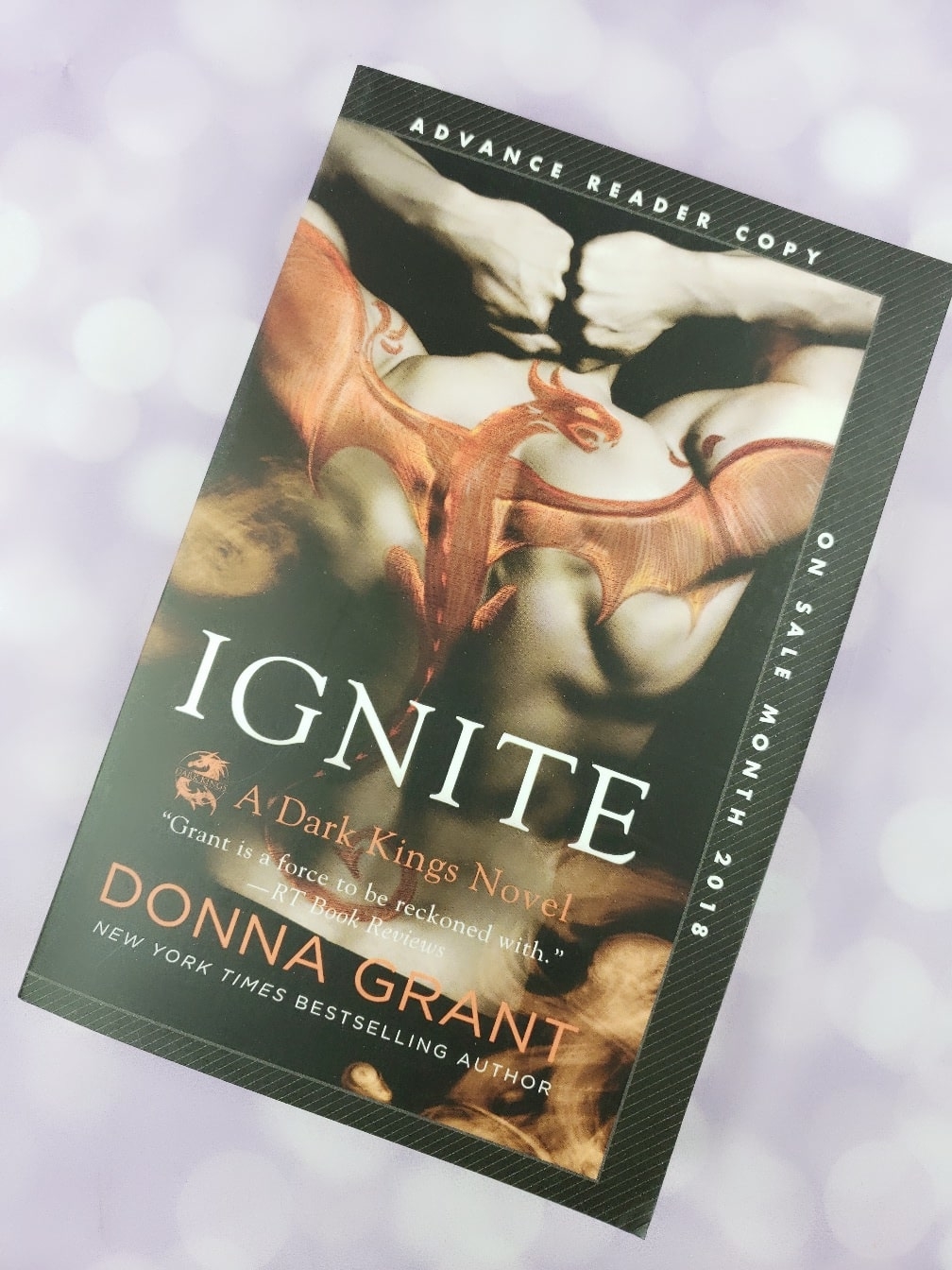 Ignite by Donna Grant ($6.47) Well, this is the 15th book in a series by the author. I love it but I think I would be able to appreciate the story further if I've read the first books. For those who love fantasy and paranormal romance, this one's for you.
Every inch of him was molded as if from granite…and her blood ran like fire…

For centuries, V has waited to awaken from his doomed sleep and reclaim his destiny. But this Dragon King―one among a legion of legendary warriors sworn to protect the human race from darkness―must first find a way to win back his sword. Wield its power. And try not to fall prey to his own illicit desires.

Claire may possess the beauty and soul of a goddess but V knows better than to mess with a mere mortal. Still, he instinctively knows that Claire is The One who can help him regain the use of his sword and restore his place at Dreagan. But if she learns the truth about who―and what―he really is, her memories of him would be erased forever. How can V love Claire truly, madly, deeply…and protect her from the forces of fire and darkness that could destroy them both?

Praise for the Dark Kings series:

"Provocative [and] sizzling."
―RT Book Reviews (4 stars)

"A must-read."
―Night Owl Reviews
I love getting new books in the mail! All the book picks this month are awesome, and my only complaint is that they keep sending books from the middle of a series. I know those are great books, but some references and details are easier to understand or easier to make sense of if we're able to read the first book. It's either I'm compelled to buy the first books in the series or I just completely lose interest. Still, this is a wonderful book subscription and I hope they keep on improving! I love the coffee and biscotti, by the way!
What did you think of this month's book selection?
Visit Fresh Fiction Not To Miss to subscribe or find out more!