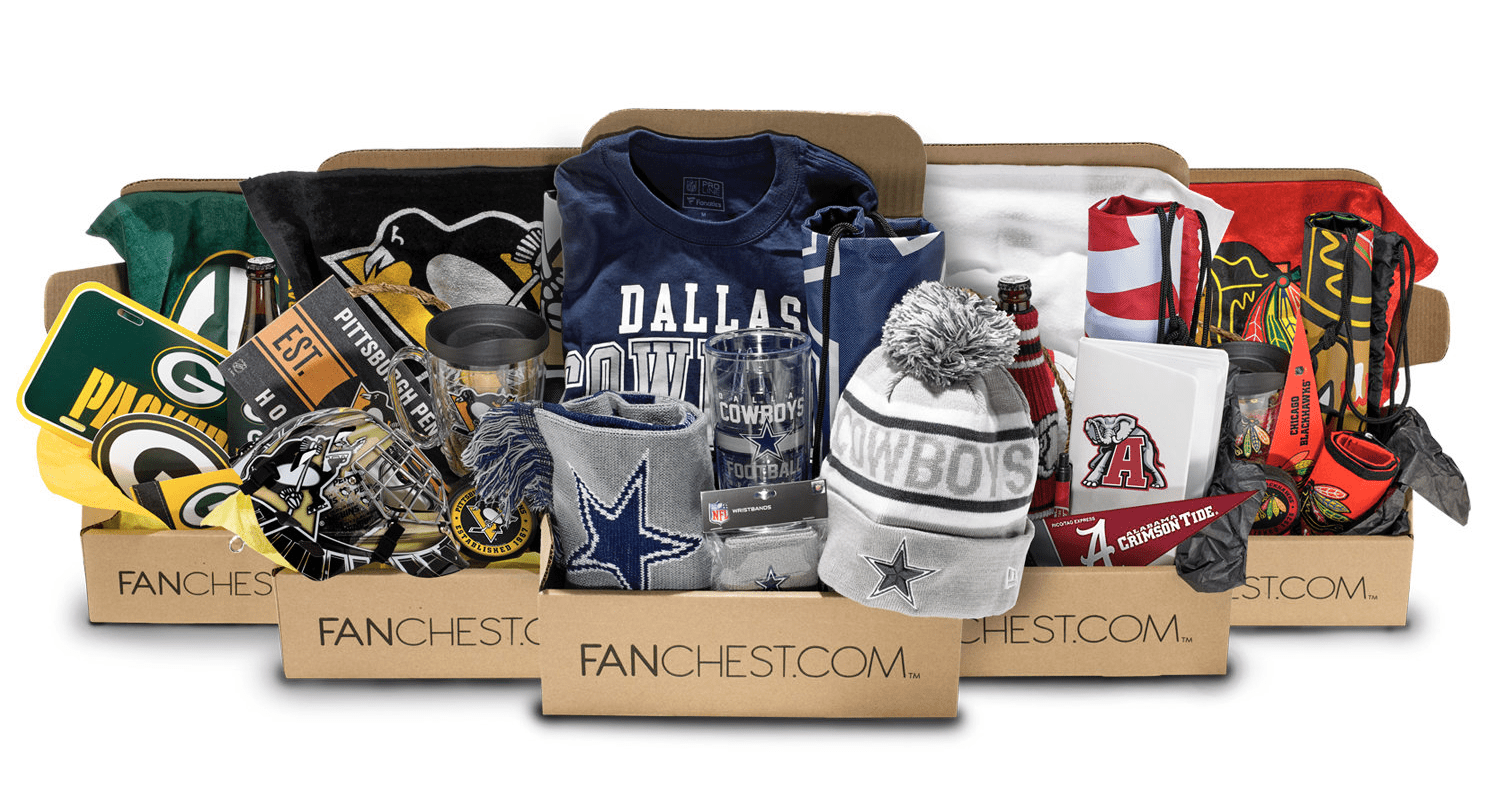 Fanchest has an NFL Draft Flash sale!
Use the coupon code NFLDRAFT to get $15 off on any Fanchest orders! Ends 4/27.
FANCHEST is the Ultimate Gift for Sports Fans.. Choose your favorite team (or theirs) and we'll deliver premium, curated products right to your doorstep.

Each FANCHEST includes anywhere from 4 to 6 products. In most cases, we tell you 1-2 items that come in the chest, and the rest is a surprise! Chests have a guaranteed retail value higher than the purchase price, and we provide premium, officially licensed products in each chest.