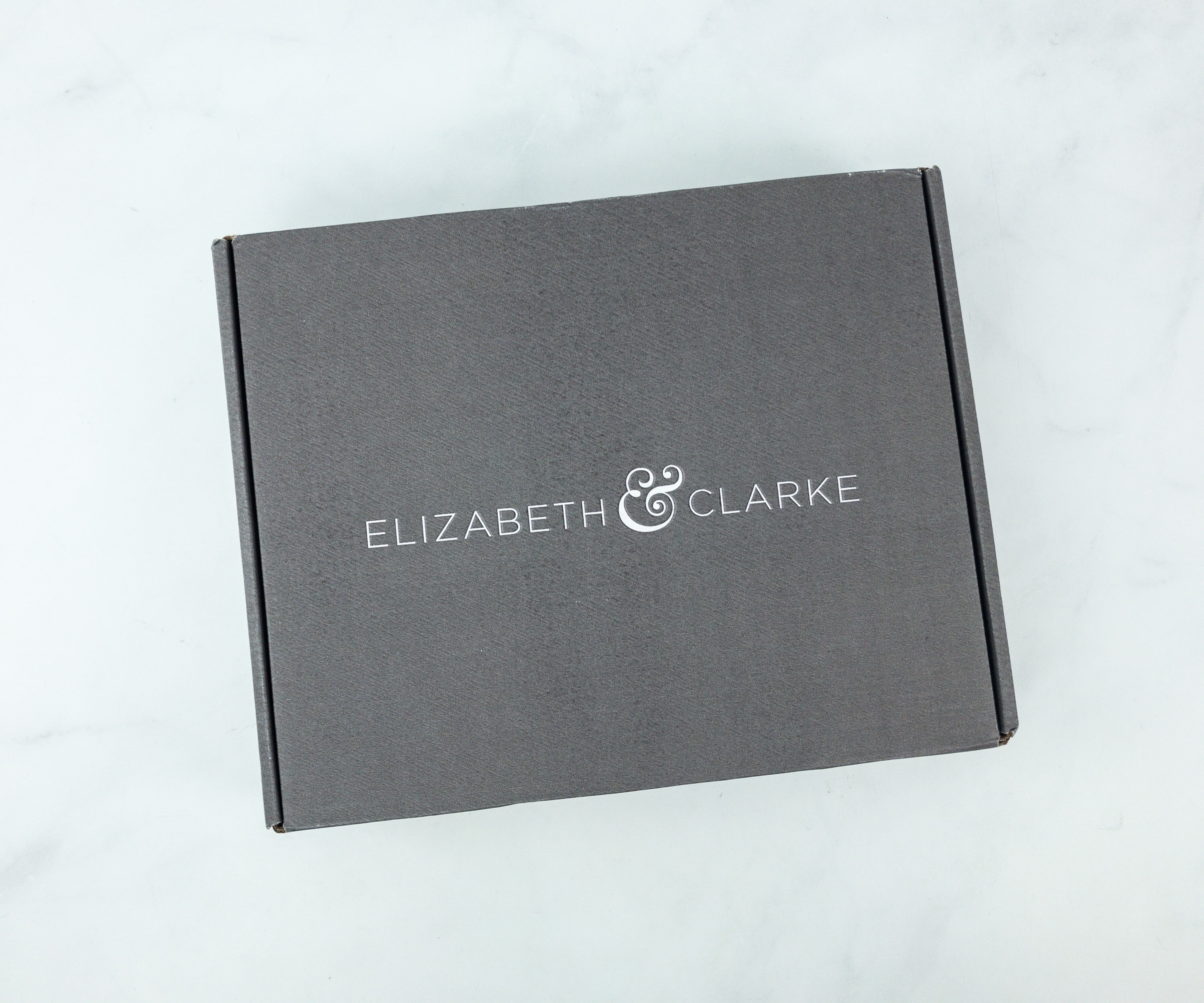 Elizabeth & Clarke is a premium quarterly clothing subscription box for women. They send versatile and beautiful pieces, like blouses, shirts, and other kinds of tops. Each quarter you can preview the new seasonal styles and select which ones you'd like or pick from their standard collection.
DEAL: Save 10% on your first box with coupon code CHELLO10.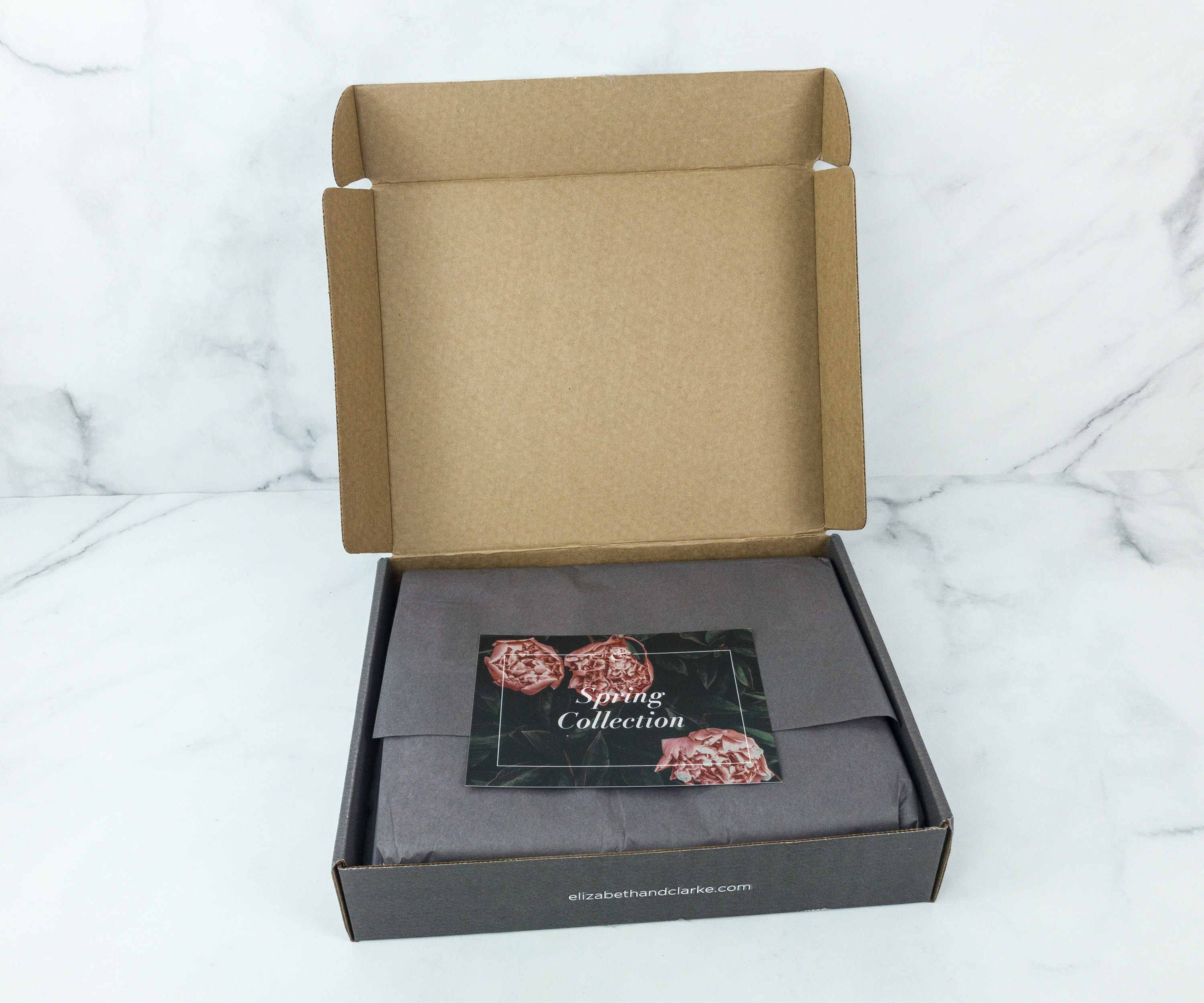 When you subscribe, select 1, 2, or 3 shirts from the seasonal or Unstainable collection. They are top quality shirts designed with fashion, ability to style, and ease of care in mind. The prices are $60 for one shirt, $100 for two shirts, $120 for three shirts – so buy 2 get 1 free!
All the items included in the box are individually wrapped to protect the items. They are also wrapped in gray tissue paper.
The detailed information of the items I received are written on a leaflet.
All the shirts come neatly packed on cardboard inside individually sealed plastic bags.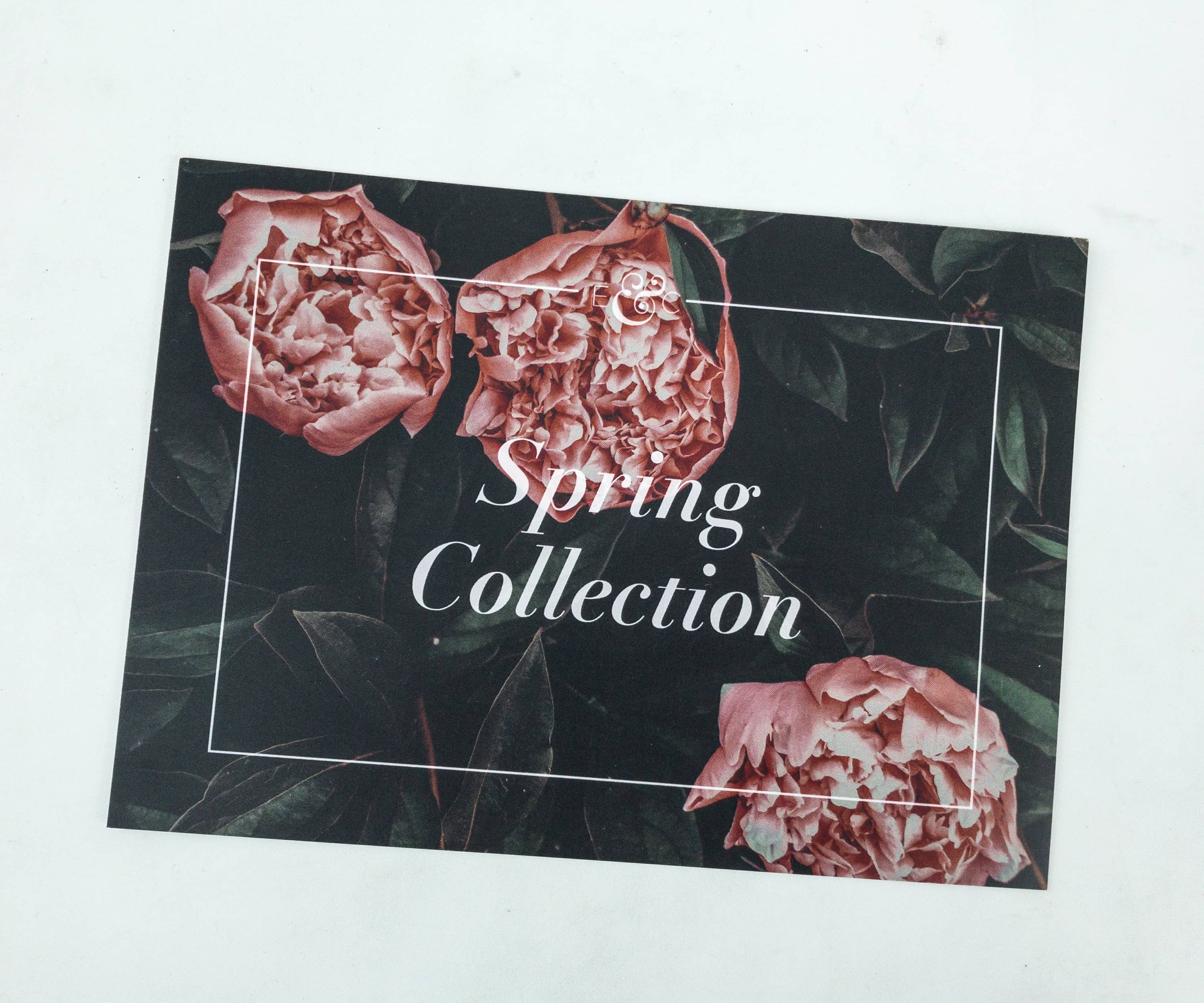 I also received a card featuring the Spring Collection. The image does feel appropriate for the season.
The information card describes each of the seasonal tops, provides the materials/fabric, as well as the laundering details.
Subscribers are welcome to exchange shirts for sizing issues and if the shirt doesn't work for you, you can always exchange it for something else in their standard Unstainable Collection, which is a nice benefit. Even when something doesn't work perfectly, I love the opportunity to try a totally new style!
All the blouses included in the Spring box!
The Nora. For a winning smart casual look, this blouse is the best choice. From its lovely cosmetic pink color down to the details such as the rose gold shank buttons at the cuffs, it's perfect. This will surely look good if paired in white capri pants or black leggings and high-heeled shoes.

As a whole, it's a gorgeous, conservative piece with delicate pleats down the center front as design. I also love its length and perfect fit. And of course, its unstainable fabric!

The back view is as simple and elegant as the front. It features a hidden magnetic closure at the back keyhole which is a lot easier to close than buttons. Just reach out back and snap!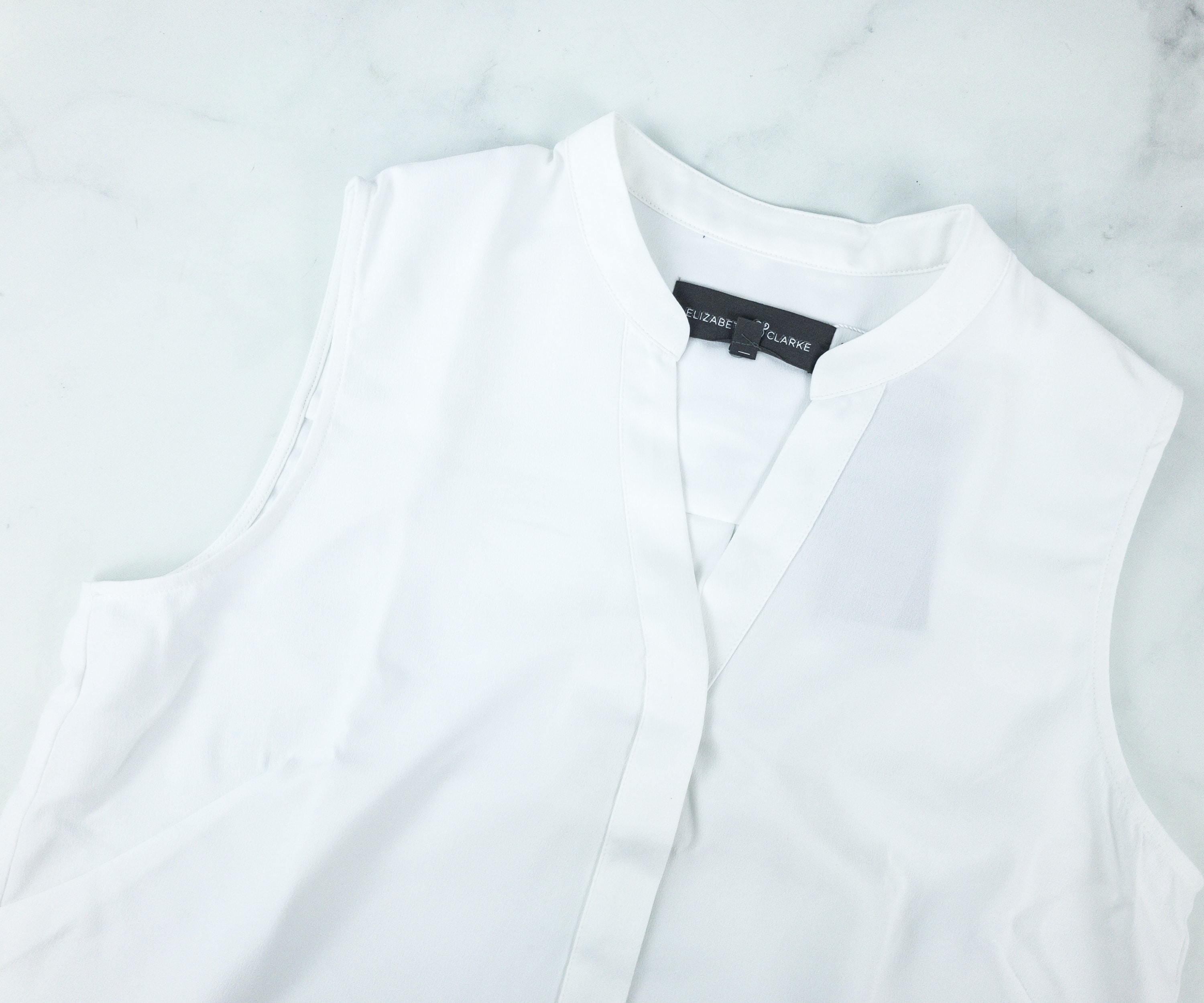 The Archer.  This second blouse in the curation gives me that sophisticated chic look that's great for weekend getaways but will pass as an office attire too. The mandarin collar adds a touch of refreshingly elegant and versatile style.
This lightweight blouse is made from 100% opaque unstainable vegan silk that offers remarkable comfort and easy wear.

This blouse features subtle stretchiness and precisely placed gap snap at the bust between the placket for extra security because they understand the frustration women go through because of front gaps.

I can also make use of the short in the front long in the back design by tucking the front into a pair of jean pants. It will also look lovely when matched with a cardigan, blazer, or a jacket coat.

The Amherst. They took office fashion to the next level with this lavender Ponte de Roma Knit designed with a flouncy lefthand shoulder cut. It's classy but edgy!

It also features a back zipper. I might need the assistance of my zip puller for this one.
I was also impressed with the clean lines and high-low split hem that contributed to its fabulous fashion and sleek style.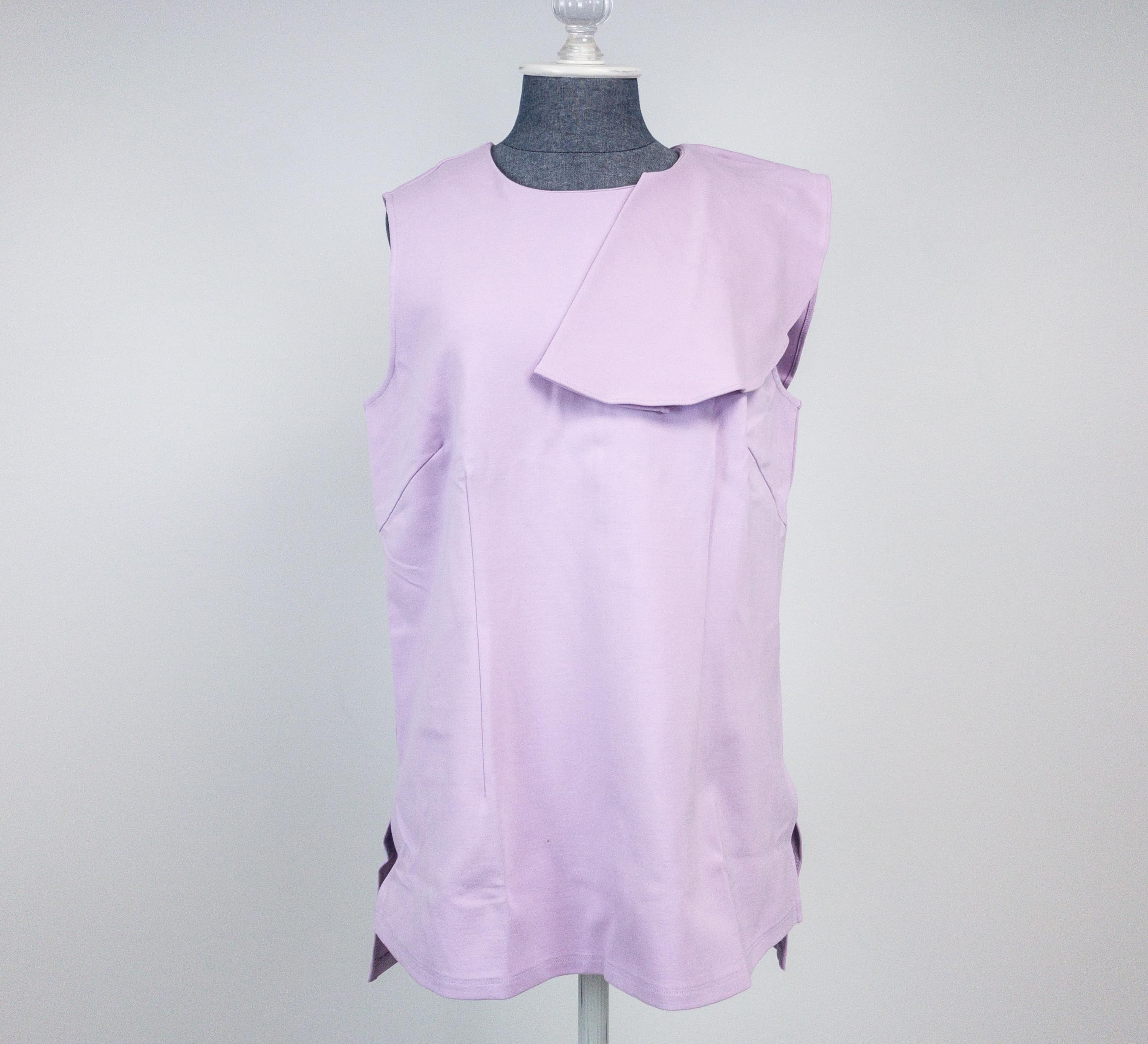 It's also machine washable, dryer-safe and of course, unstainable!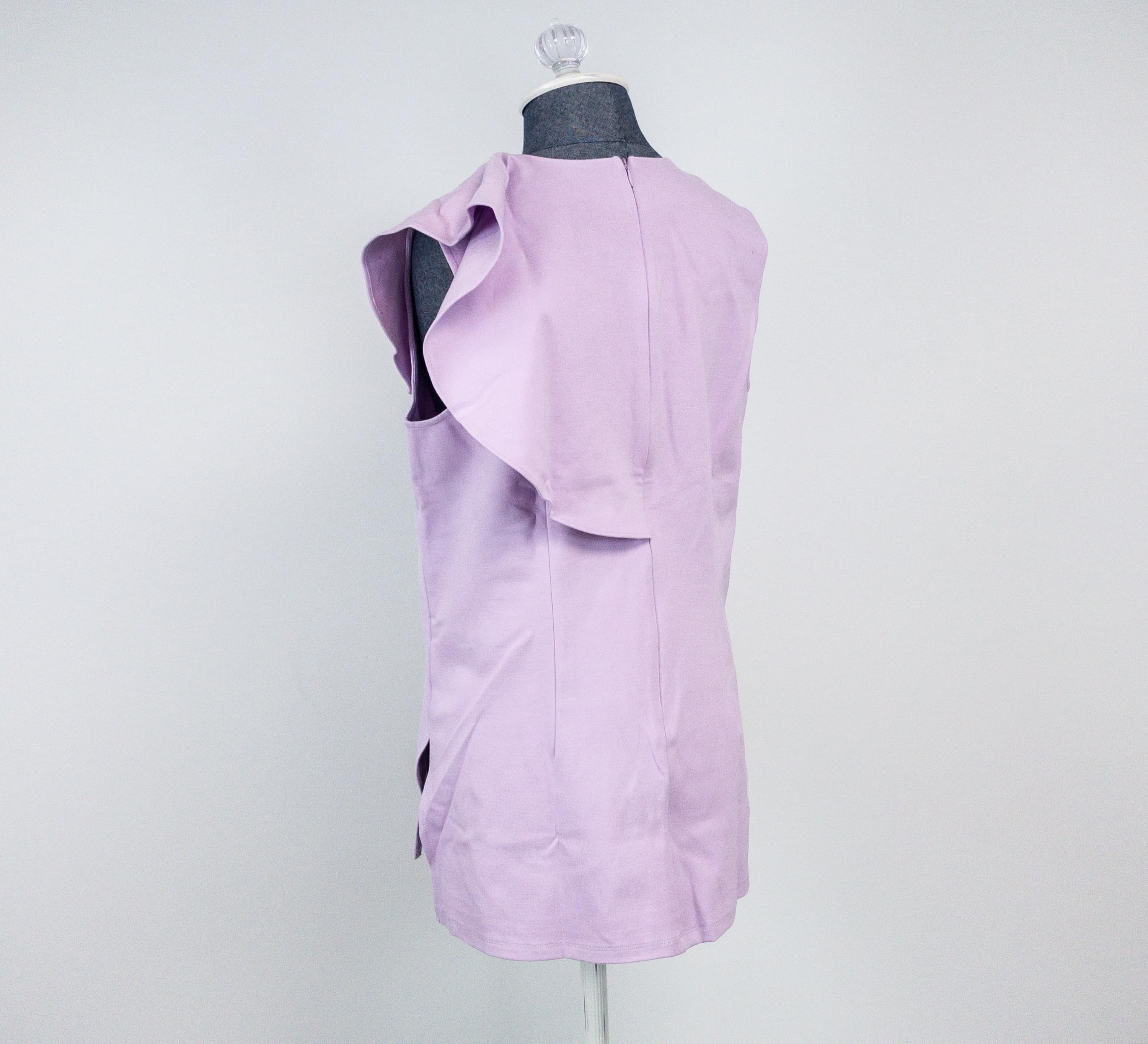 It surely flatters from every angle. This trendsetter will surely be the envy wherever I go!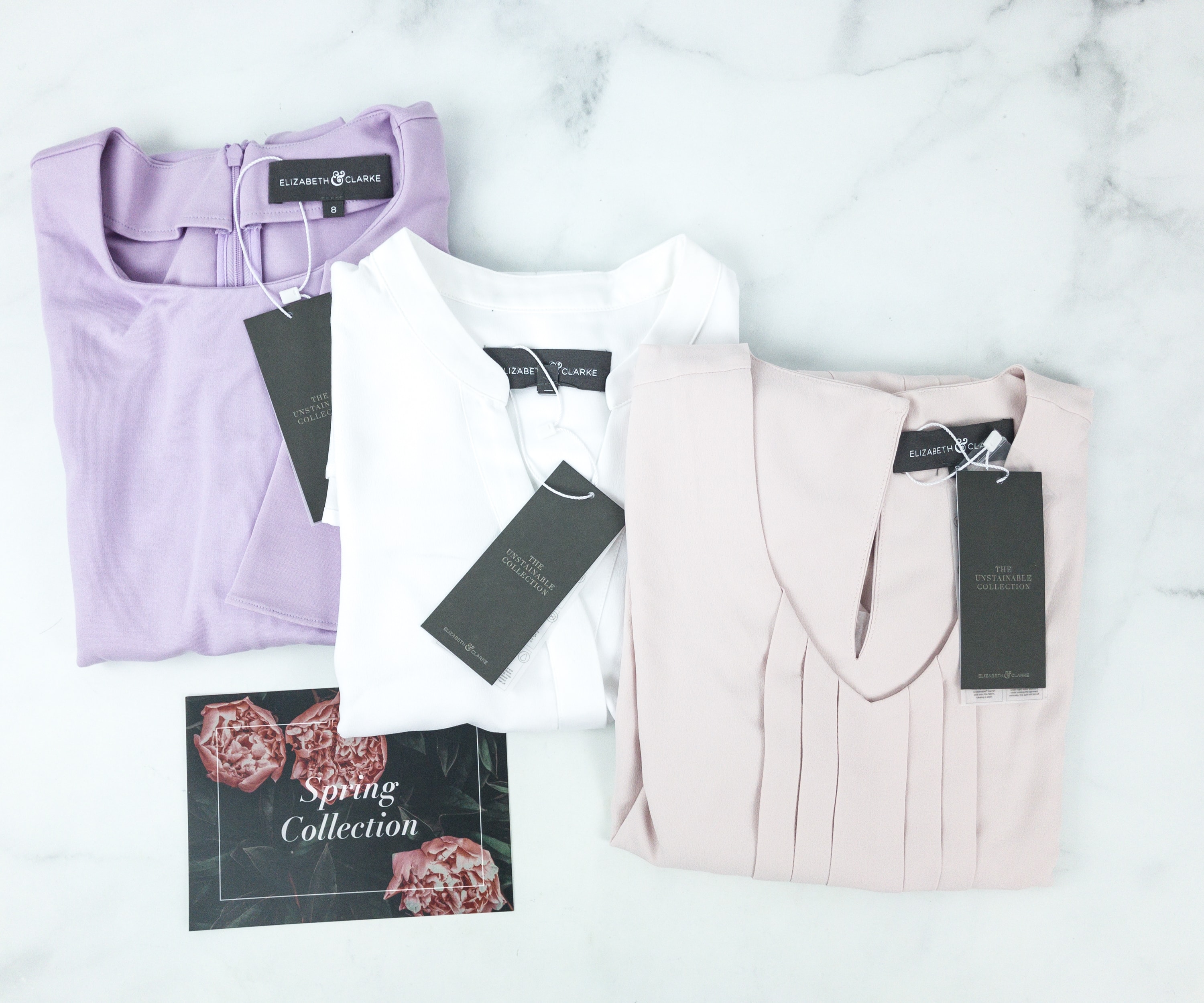 All the freshest look for Spring in one box! The Amherst, due to its color and unique style is my favorite among the three. I've tried pairing it with a pair of leggings, jeans, and capri pants and it stood out just the same. It's something new to add to my style. It lights up my look and gives a modern edge to my usual office attire. The other two also fit my fashion standards. I think they put a lot of thought in their details and design just to deliver trendy and comfortable pieces.
What do you think of the Spring Box?