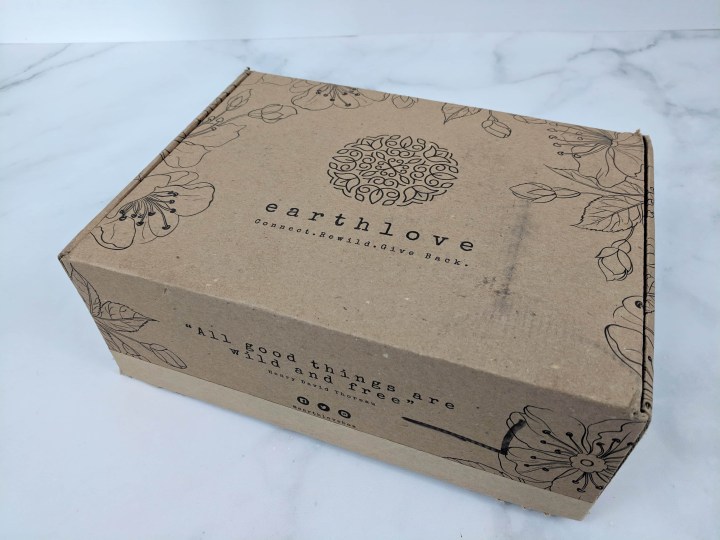 Earthlove is a seasonal wellness subscription box filled with 6-8 eco-conscious goods to celebrate mama earth, get closer to nature, and cultivate a more earth-centered life. Each box includes eco-challenges and all products are 100% zero waste, all-natural, organic, non-GMO, gluten-free, beegan/vegan, and fair-trade. Earthlove supports a different environmental charity every season working to help conserve and restore our fragile ecosystems.The box is $59.99 a month, with free US shipping.
DEAL: Get $10 off your first box! Use coupon code HELLOSUB10.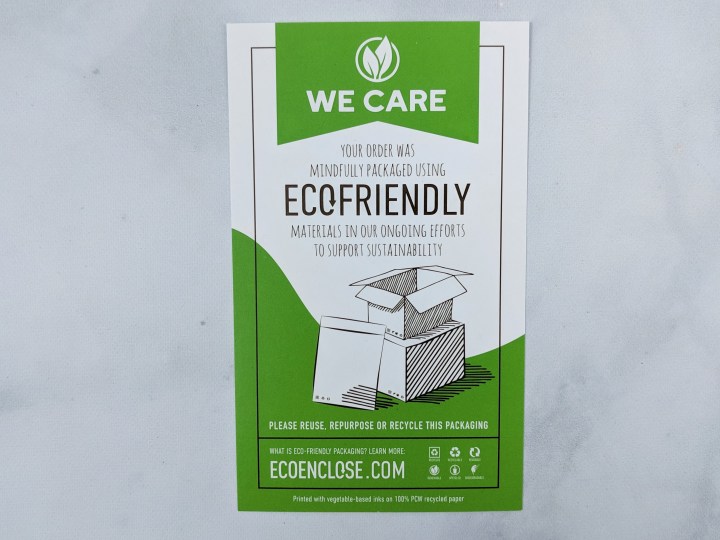 The box is using ecofriendly materials in their ongoing efforts to support sustainability.
Everything in the box looks so cute and there's a very "spring" feel to it!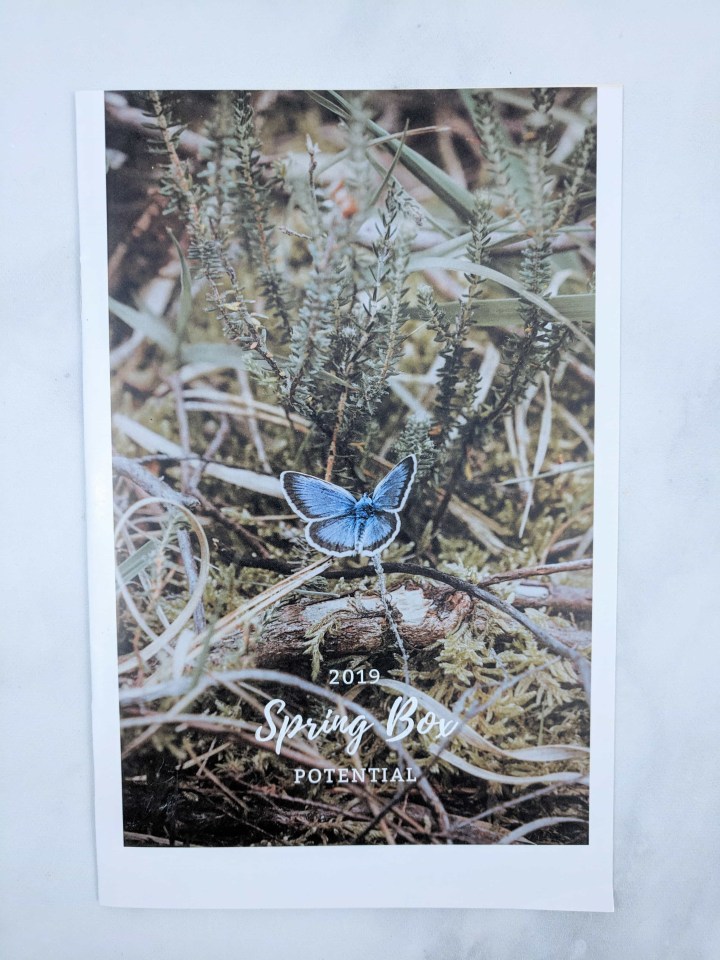 The Spring Box's theme is Potential.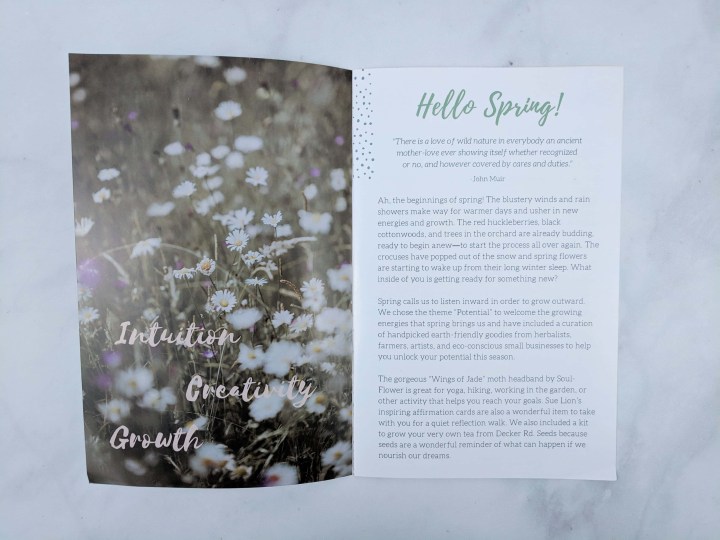 This little pamphlet introduces us to the theme of the box and how the items tie in to it.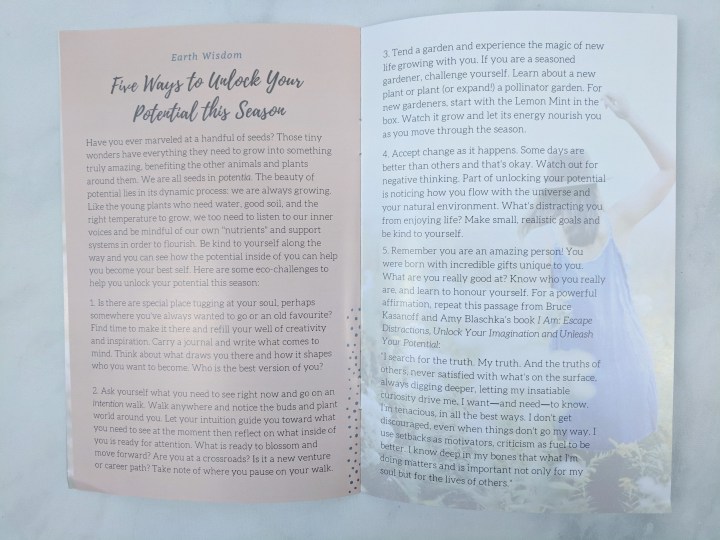 There's also two pages about this month's featured Non-Profit and 5 Ways to Unlock Your Potential This Season.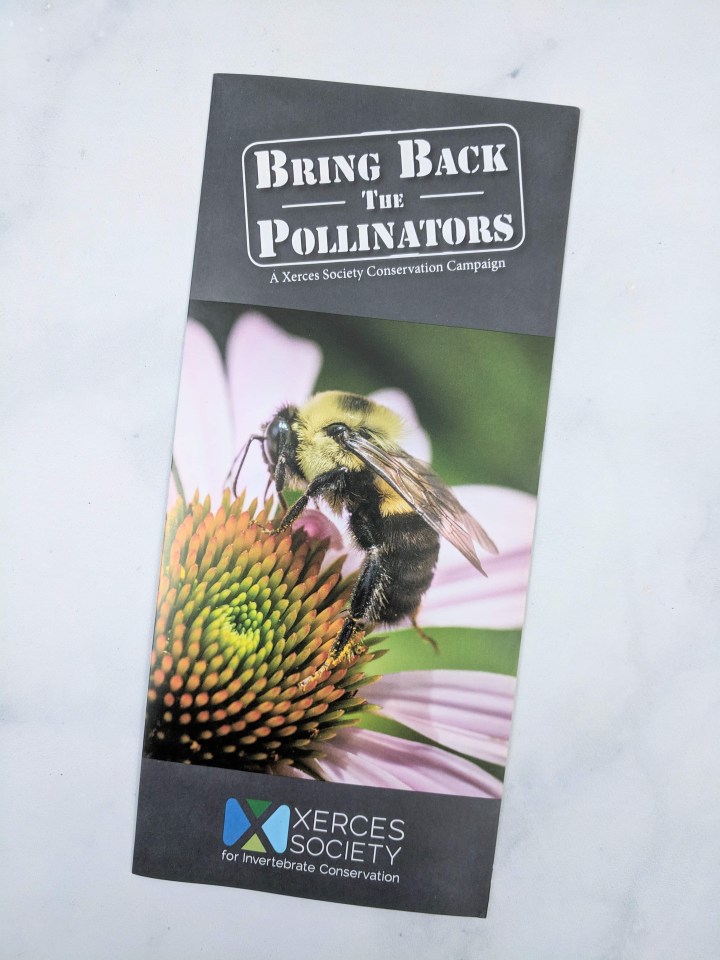 This month's Non-Profit is the Xerces Society, an international environmental non-profit organization committed to protecting the natural world through the conservation of invertebrates and their habitats.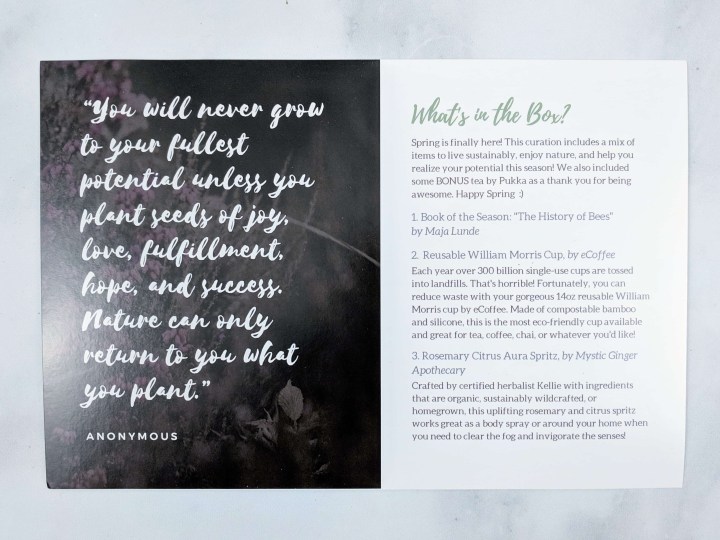 All the items are listed on a simple card, with information on how to use it or why it's been included in this box.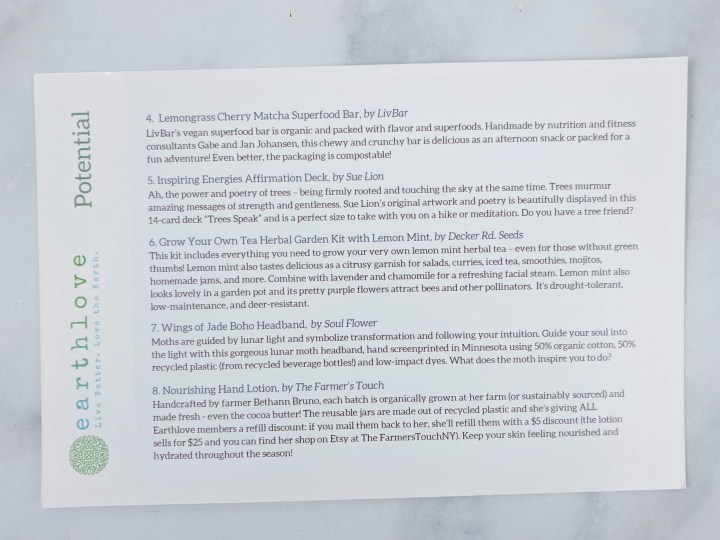 This month, we received 8 items as well as a tea bonus!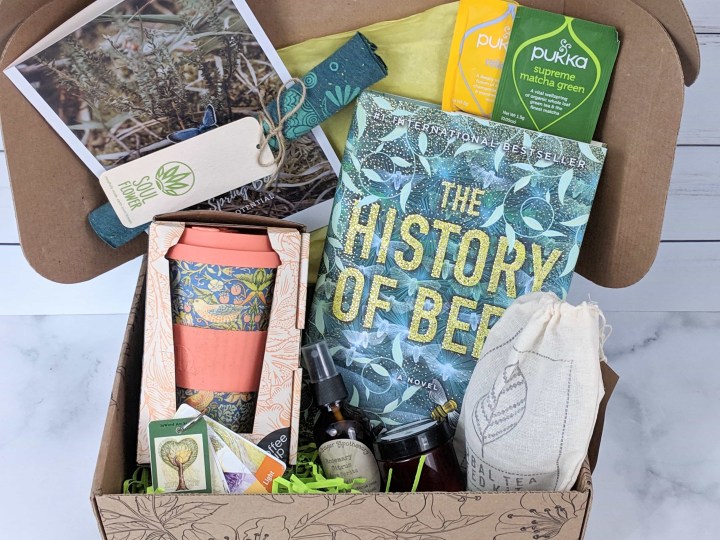 Everything in the box look great and cute!
The History of Bees by Maja Lunde. From Amazon:
"Imagine The Leftovers, but with honey" (Elle), and in the spirit of Station Eleven and Never Let Me Go, this "spectacular and deeply moving" (Lisa See, New York Times bestselling author) novel follows three generations of beekeepers from the past, present, and future, weaving a spellbinding story of their relationship to the bees—and to their children and one another—against the backdrop of an urgent, global crisis.

England, 1852. William is a biologist and seed merchant, who sets out to build a new type of beehive—one that will give both him and his children honor and fame.

United States, 2007. George is a beekeeper fighting an uphill battle against modern farming, but hopes that his son can be their salvation.

China, 2098. Tao hand paints pollen onto the fruit trees now that the bees have long since disappeared. When Tao's young son is taken away by the authorities after a tragic accident, she sets out on a grueling journey to find out what happened to him.

Haunting, illuminating, and deftly written, The History of Bees joins "the past, the present, and a terrifying future in a riveting story as complex as a honeycomb" (New York Times bestselling author Bryn Greenwood) that is just as much about the powerful bond between children and parents as it is about our very relationship to nature and humanity.
This looks like a fun read and I know it will be borrowed by different members of my family once I'm done reading it! I love bees and the cover is so cute! (Yes, I do sometimes judge a book by its cover, and this one is amazing!)
Reusable William Morris Cup by eCoffee. This is such a cute coffee cup! It's the same size (14oz)  as a normal coffee cup you would get at a coffee shop (a medium coffee at your nearest Tim Hortons), and it's reusable! It's made with bamboo fibre and the food-grade silicon parts are made with EPA, phtalate-free and latex-free. They can sustain hot liquid.
Everything is dishwasher safe.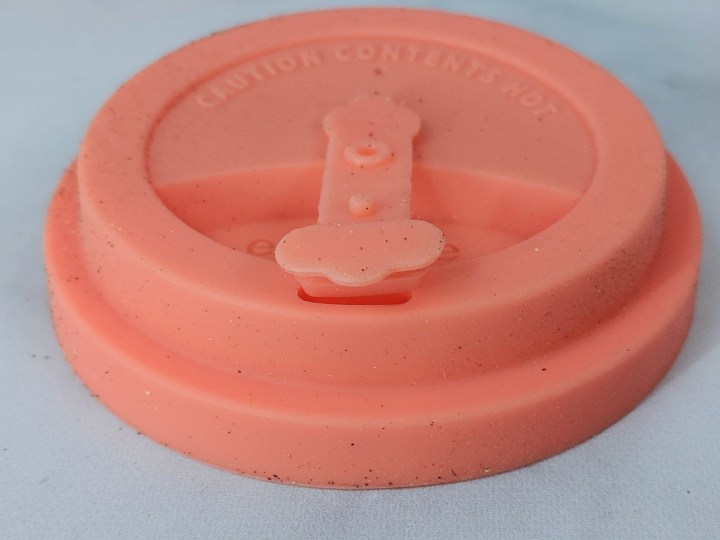 The lid has a rotatable stopper that actually work well with a hot coffee in a car holder while travelling on really really bad roads! I made the mistake to wash it in a load with a ton of strong spices and there was a tiny lingering smell that went away in a normal wash.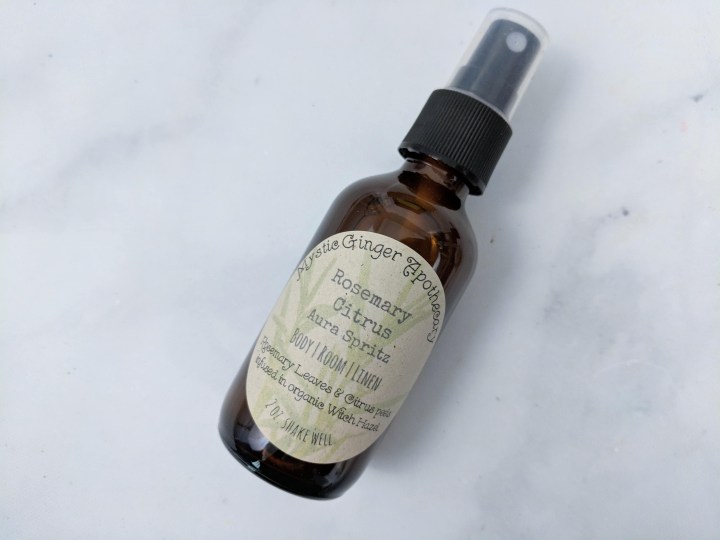 Mystic Ginger Apothecary – Rosemary Citrus Aura Spritz. An uplifting blend of rosemary and citrus, it's fresh, lively and spring-like!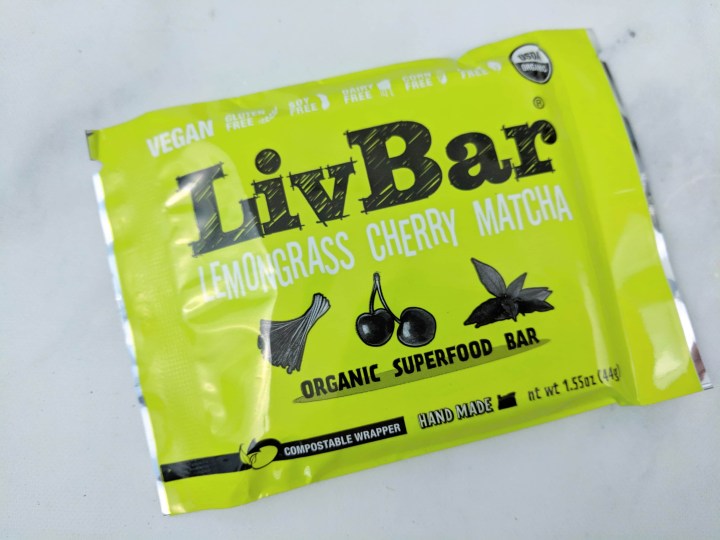 LivBar Lemongrass Cherry Matcha Superfood bar. Made with coconut nectar, pumpkin seeds, sunflower seeds, sesame seeds, dates, hemp seeds, quinoa crispies, flaxseed, cherries and matcha. The lemongrass flavor really came through, but the bar was light and slightly crunchy.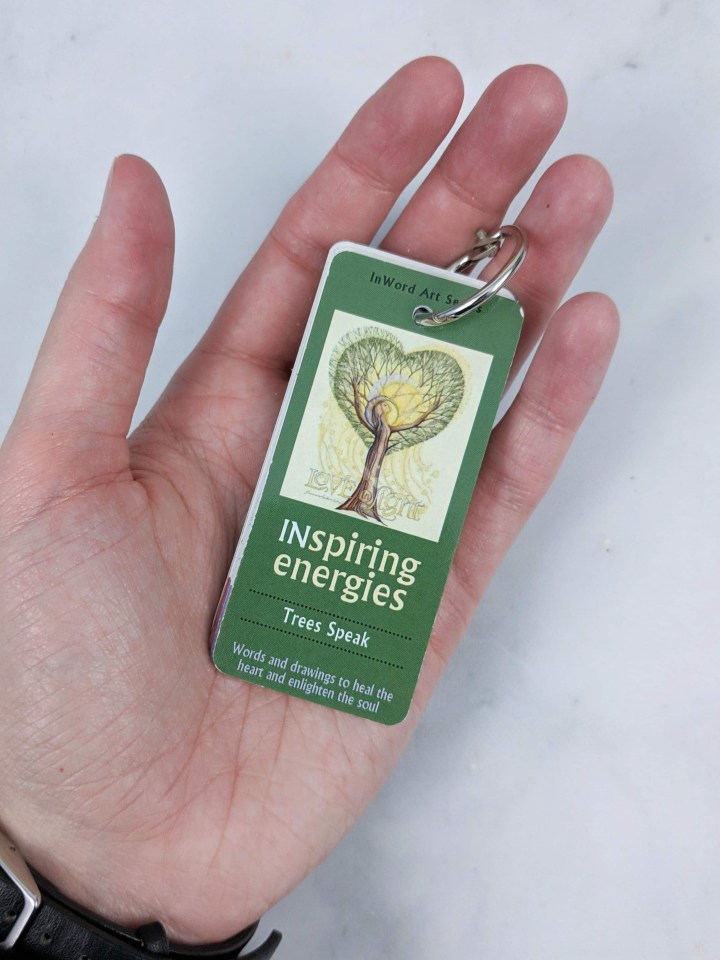 Inspiring Energies Affirmation Deck by Sue Lion. An affirmation deck that fits in the palm of your hand so you can have a walk in the forest while enjoying some Tree's inspiration.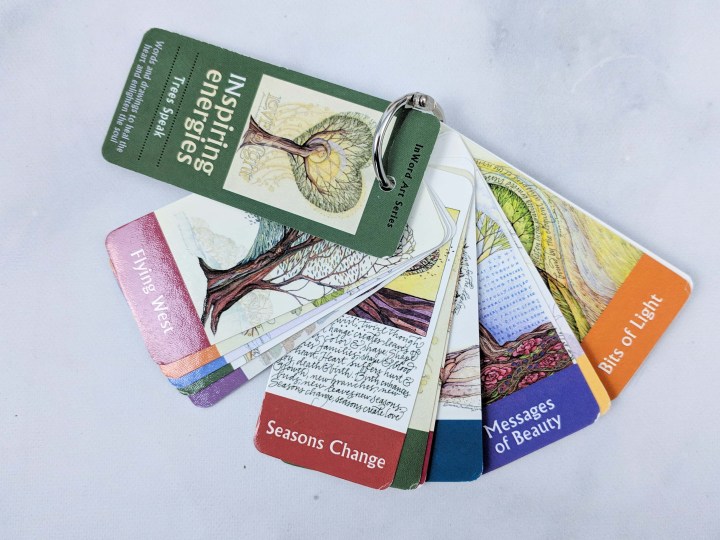 There's 14 cards in the deck, and the deck can easily been put apart if you choose to use it as a normal deck of cards.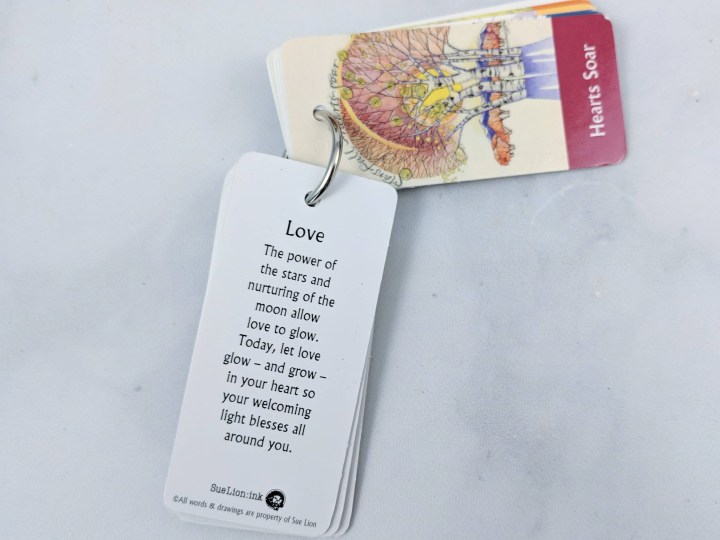 Each card features the image of a tree and an affirmation on the back.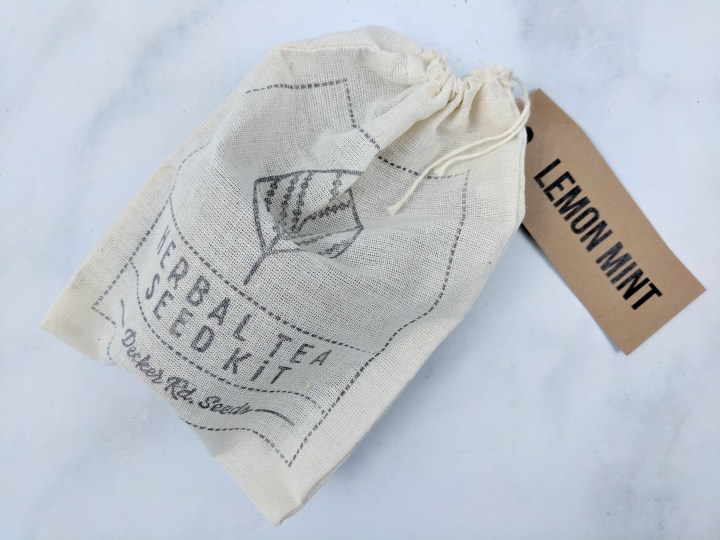 Grow Your Own Tea Herbal Garden Kit by Decker Rd. Seeds. Lemon Mint is one of the easiest herb to grow and you can use it in so many things : salads, beverages, herbal tea. It's also really pretty and grow quickly. On the information card, it says that the flowers attract bees and other pollinators!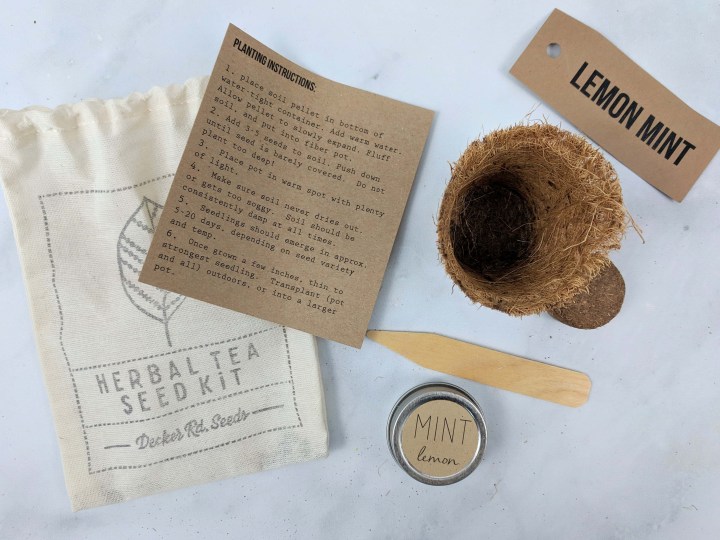 The Kit includes instructions, a little tin with lemon mint seeds, a coco fiber pot, an expandable soil pellet and a wooden plant marker.
Wings of Jade Boho Headband by Soul Flower.  This headband is made of 50% organic cotton and 50% recycled plastic. It also has low impact dyes.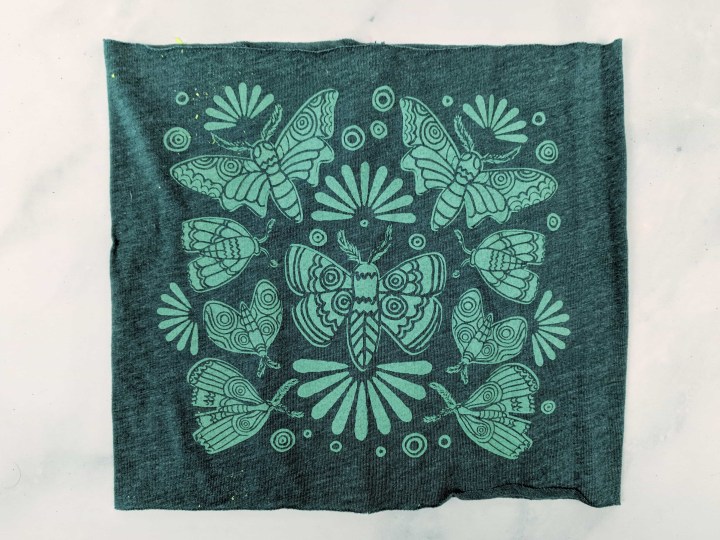 It features a cute array of moths!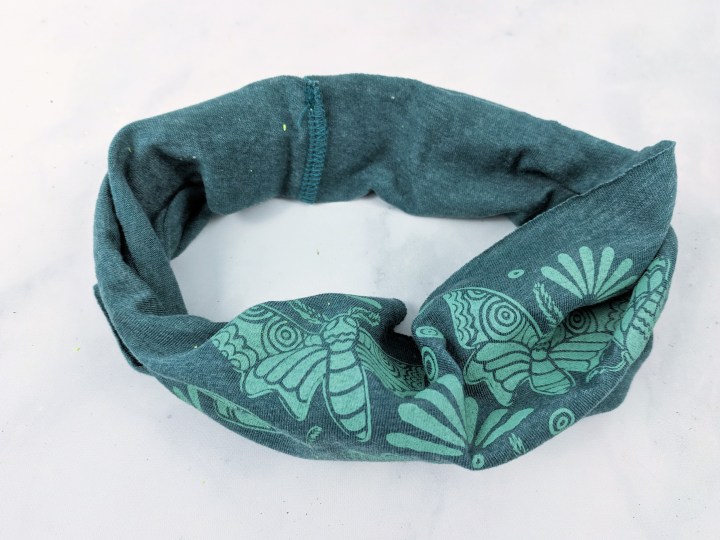 It's super cute even scrunched up and it's perfect for spring.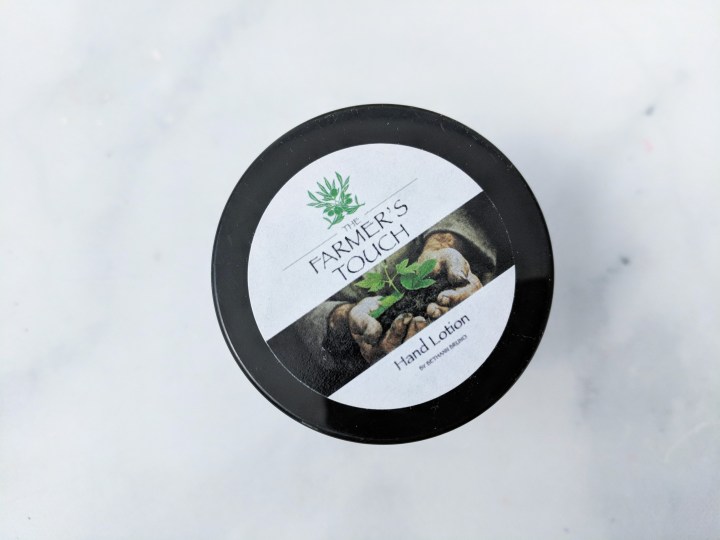 The Farmer's Touch Hand Lotion. If you send this little jar back to the company (through their Etsy shop), they will refill it you'll receive a 5$ discount on their hand lotion.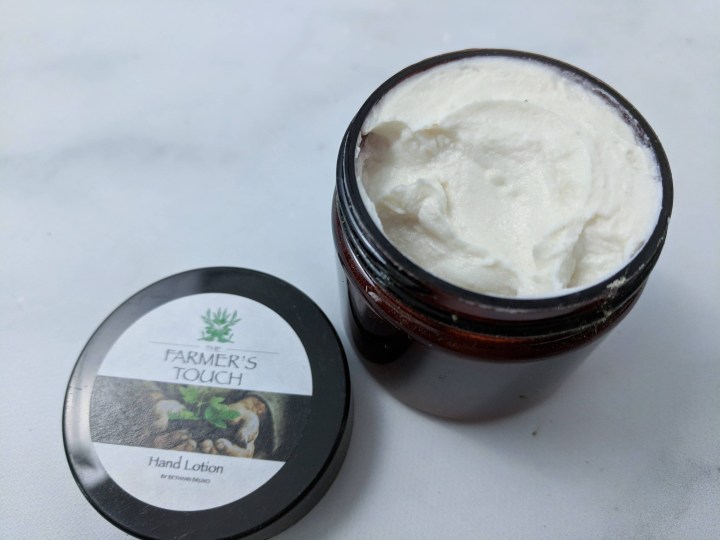 This rich lotion is made with homemade cocoa butter, organic figs and hemp oils, among other lovely ingredients. The scent isn't too strong, and the lotion leaves the hand smooth even with the spring weather.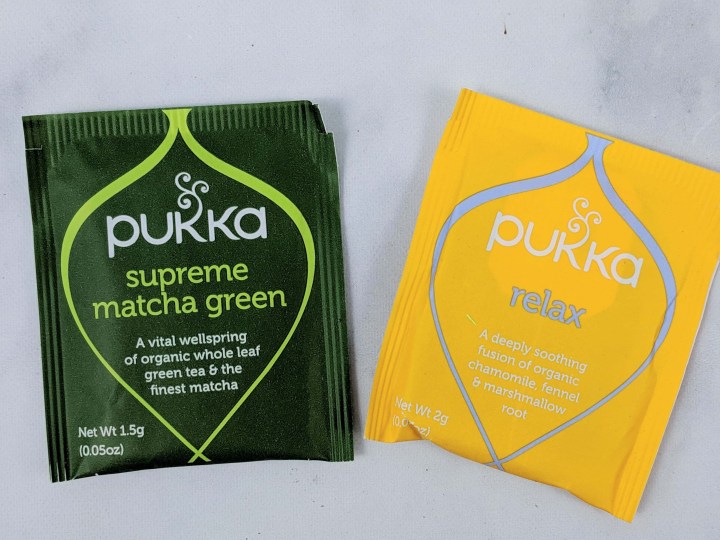 Bonus! We received two Pukka tea as a thank you for being awesome!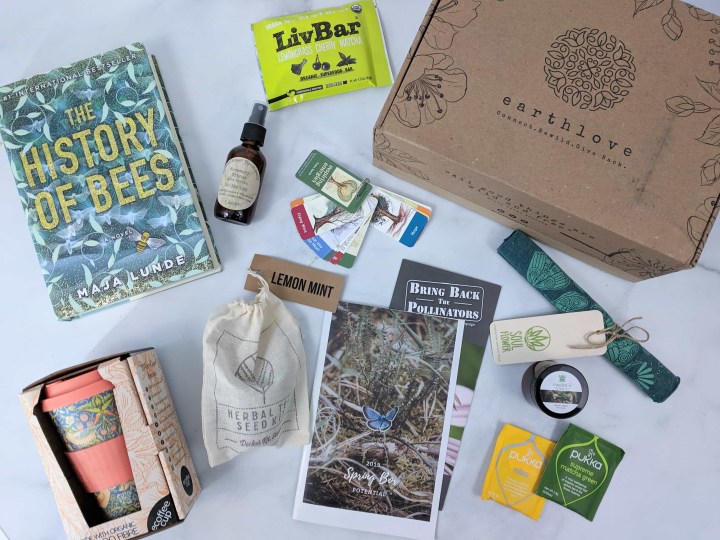 Earthlove Spring 2019's box was a lovely and happy box, perfect to discover our Potential! I fell in love with my new coffee cup and the book sounds lovely. I really enjoy that everything from the packaging of the box to every item is earth-friendly. I like that everything ties in nicely, such as the featured Non-Profit to the book and our new Lemon Mint herbal seed kit.
What do you think of Earthlove?